January 22 - 28 2023: Issue 568
Upgrading SES Warringah-Pittwater Unit's Storm Response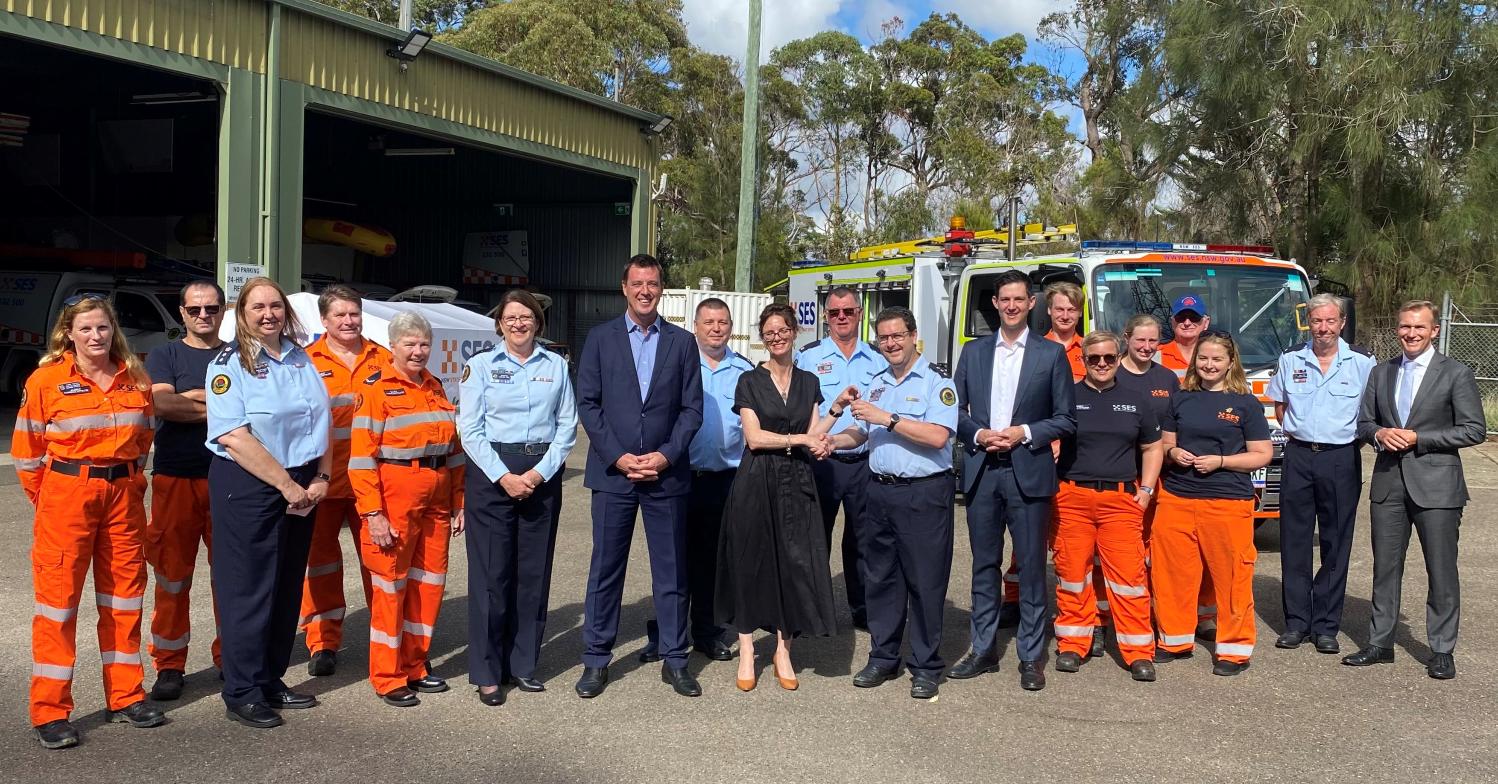 NSW State Emergency Service (SES) volunteers on the Northern Beaches have been given a $255,000 boost to their emergency response capability with the delivery of a new Medium Storm Vehicle and General Purpose Trailer.
Minister for Emergency Services and Resilience Steph Cooke joined Member for Pittwater Rob Stokes, SES Commissioner Carlene York and SES volunteers and staff on Monday January 16th to hand over the keys to the new vehicle and equipment.
"The Warringah-Pittwater Unit's 128 members are some of the most active in NSW and I'm very grateful for their work in the Northern Beaches community as well as deployments to regional areas," Ms Cooke said.
"The two new assets being officially handed over today form part of the NSW Liberal and Nationals Government's $116 million Fleet Replacement Program to provide our wonderful volunteers with the best possible resources and equipment."
Member for Pittwater Rob Stokes said the new vehicle and trailer are a welcome sight following relentless rain and flooding over the past year.
"The Medium Storm Vehicle is equipped with a comprehensive suite of equipment to enhance the volunteers' capability in storms and flood rescues, while the General Purpose Trailer will assist with the transport of sandbags, tools, water, food, medicines and other items," Mr Stokes said.
"These new assets will help our volunteers better protect the community, keeping residents safer and stronger when severe weather strikes."
Commissioner York said the new assets will provide additional capability for the Unit.
"This investment into the Northern Beaches community will ensure our volunteers will always be there to assist in a timely and efficient manner during a weather emergency," Commissioner York said.
Warringah-Pittwater Unit Commander Mark Colwell said volunteers will utilise the trailer in their everyday operations.
"Over the past three years, our volunteers have responded to an astonishing 3,500 requests for assistance – that's the equivalent of going out into the community three times a day to help tarp roofs, secure trees, resupply goods and ensure the wellbeing of residents," Mr Colwell said.
In related SES Warringah-Pittwater Unit news, 4 members attended Flood Rescue Training over the weekend of 14-15th of January.
Kiah, Bree and Joey all successfully completed an Intense 3 day course out at Penrith White Water and are now In Water Flood Rescue Technicians.
Sarah spent the weekend at Manly Hydraulics on a Professional Development Course that sees NSW SES In Water Flood Rescue Technicians refreshing their skills, along with learning new rescue techniques.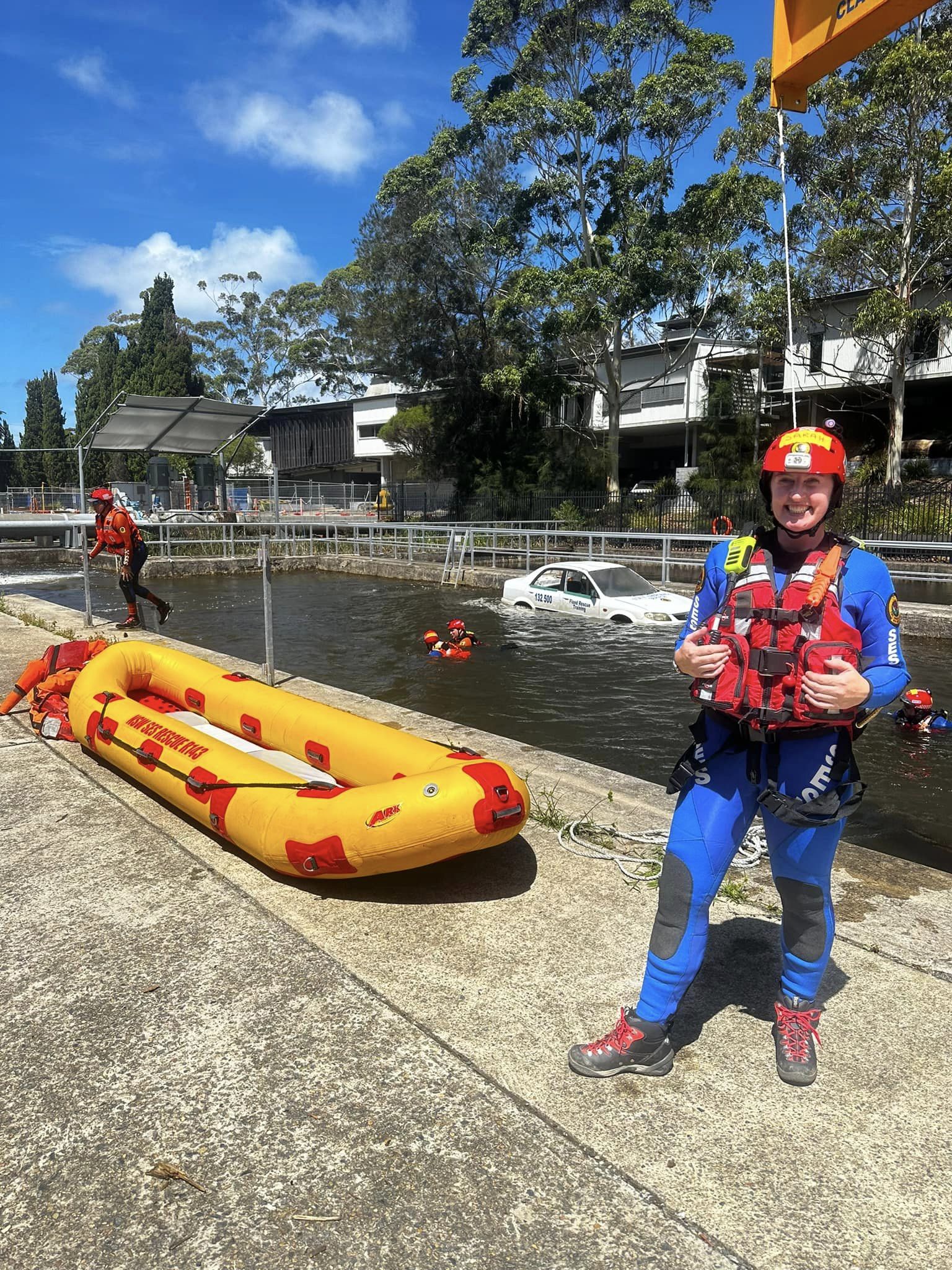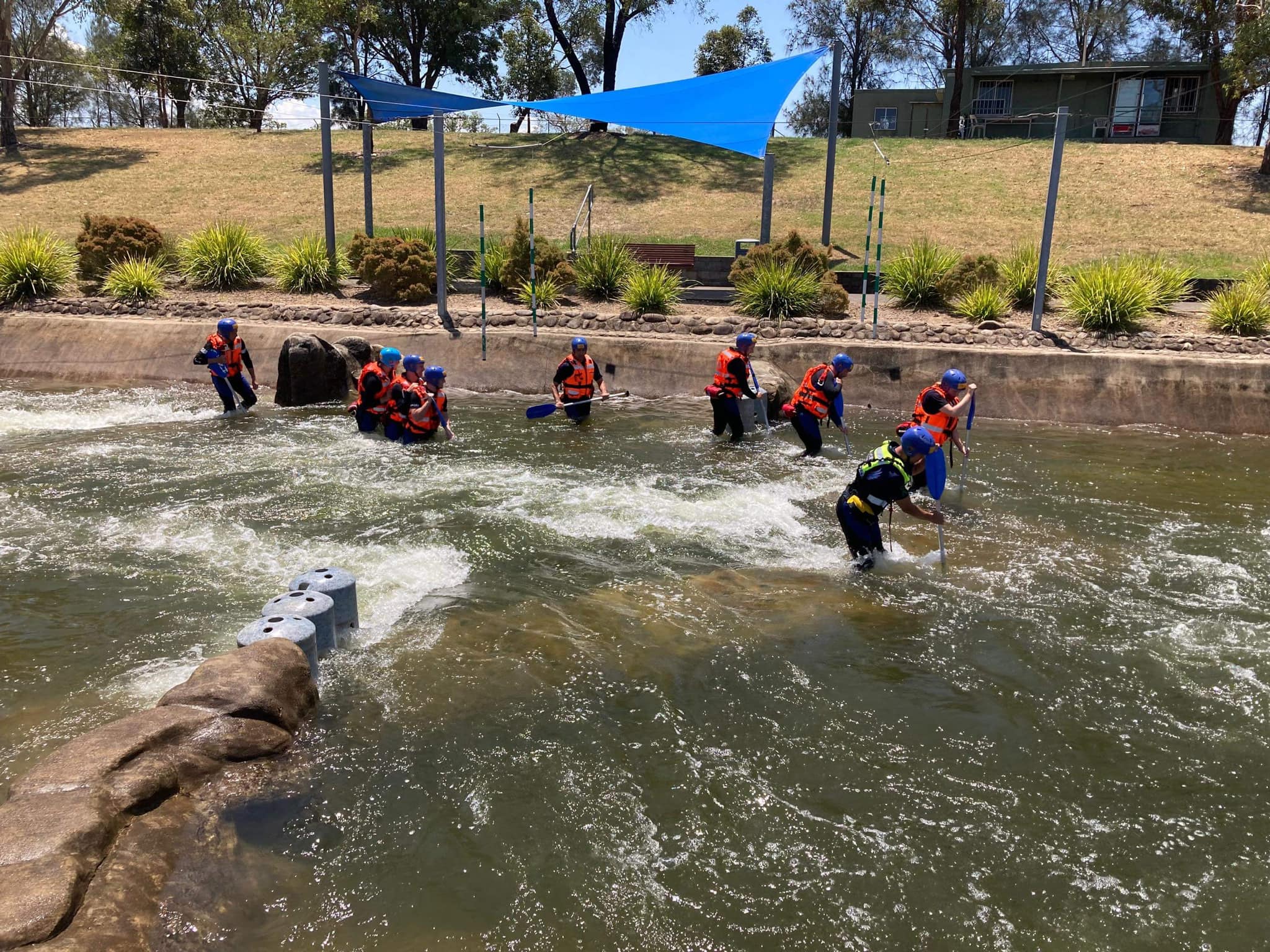 Photos supplied.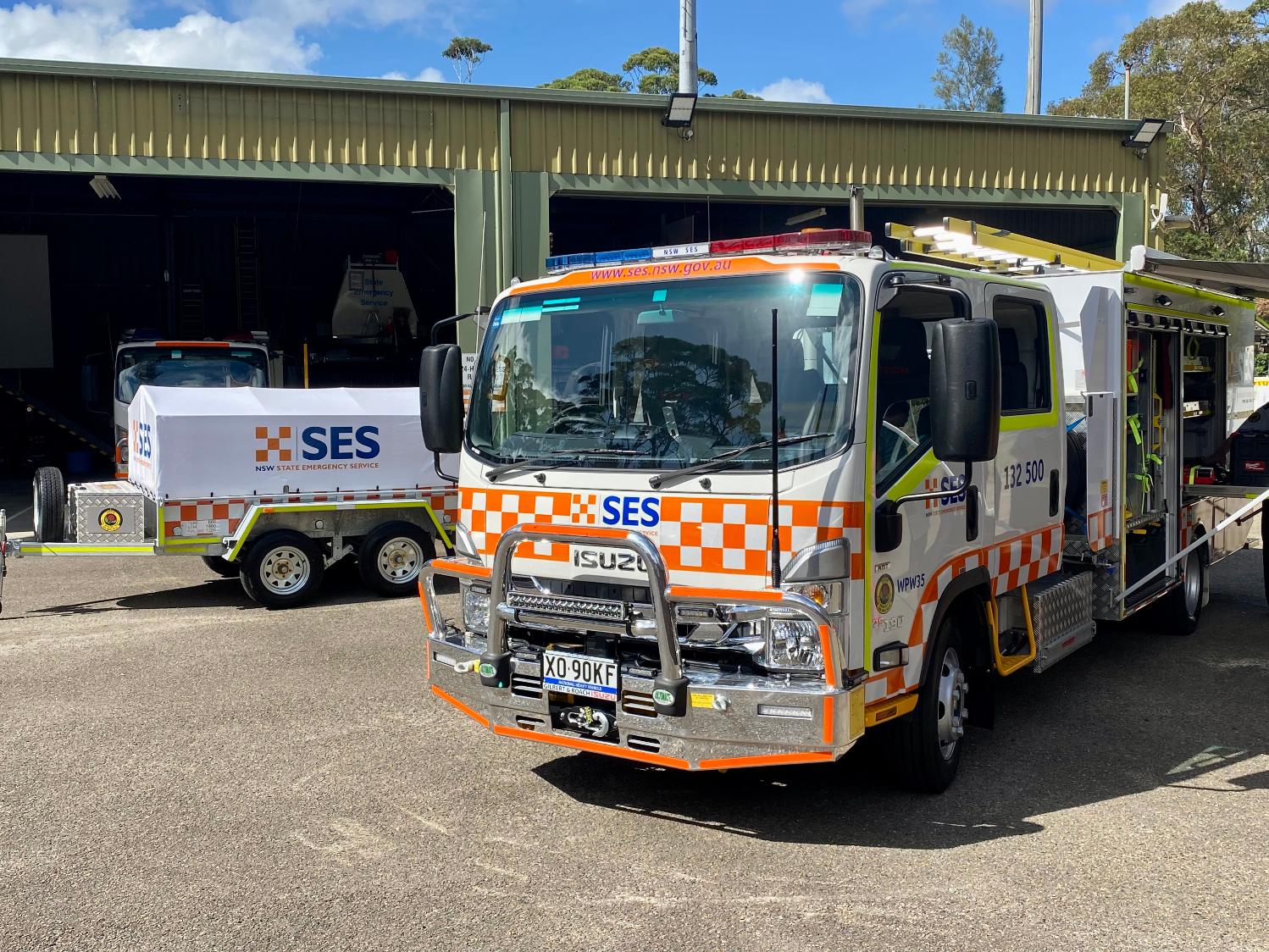 Bilgola SLSC's 2023 Ocean Swim – The 'Billy' Laps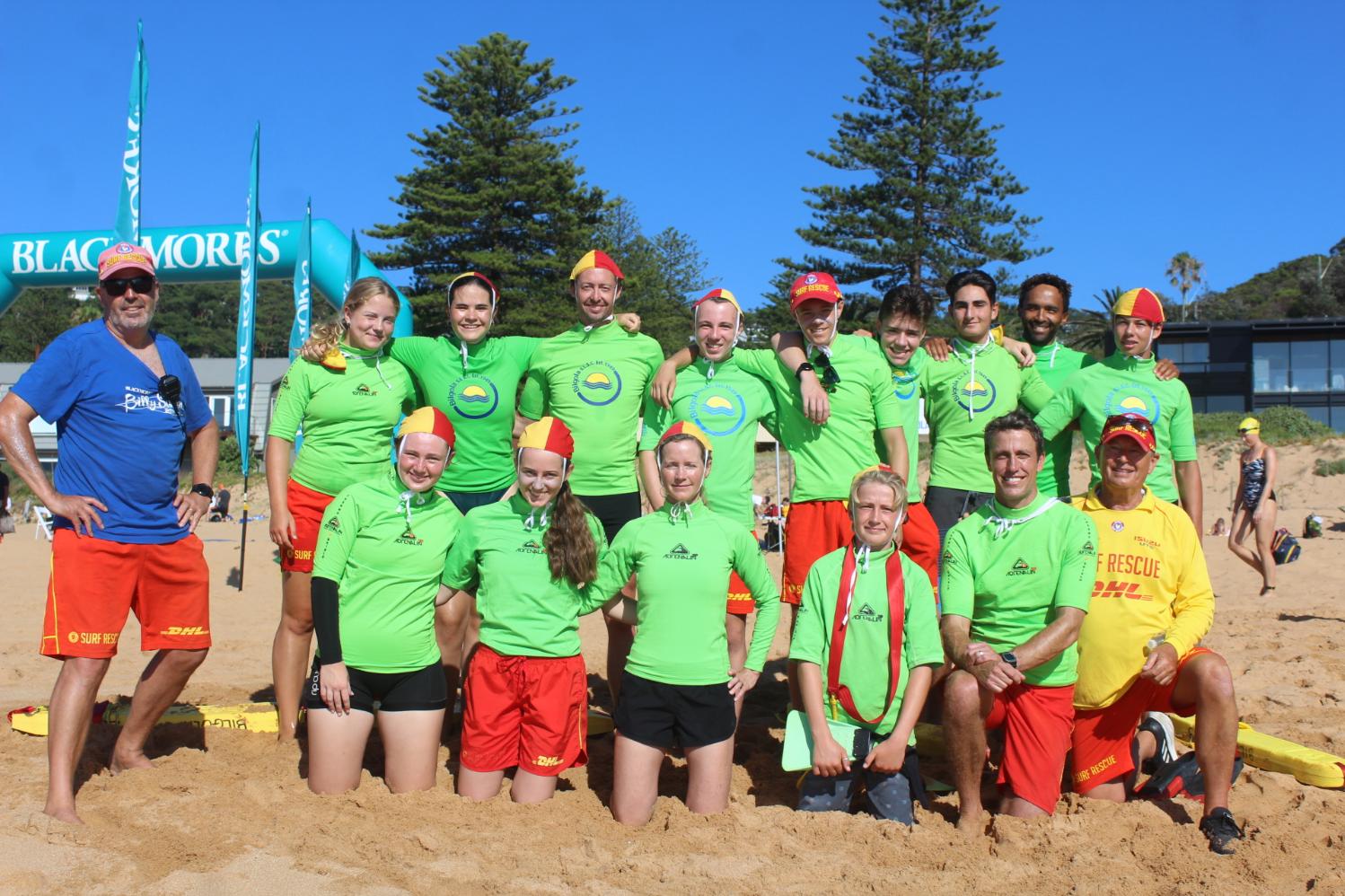 The Blackmores Billy Swim, affectionately known as the 'Billy', has two different swims starting an hour apart, 500m and 1.5km. This was the second in the 2023 Pittwater Ocean Swims Series and with a brilliant Summer's day, a low tide and brilliantly clear water, conditions could not have been better.
Prior to the shorter Bilgola Ocean Swim taking place President of Bilgola SLSC Peter Fenley presented Club Patron John Brogden with a $500 donation to Lifeline on behalf of the club.
Mr. Brogden's wife Lucy is an active patrolling member at Bilgola. The Brogdens are also known for their invaluable help with BBQ Sundays, another vital Bilgola Surf Club fundraising activity and one the whole family gets involved in.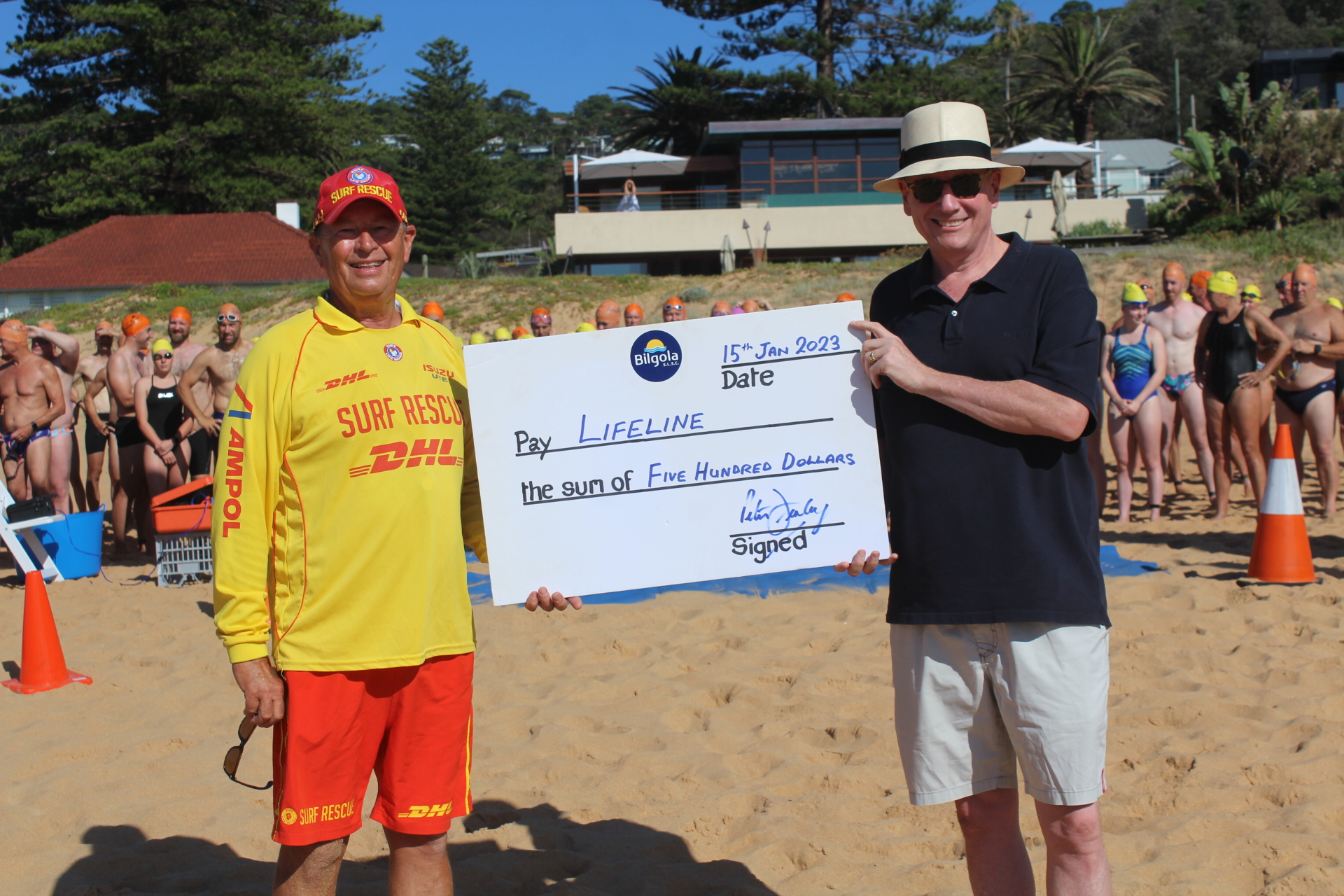 The Former Lifeline Australia Chair and current Lifeline Australia Patron, stated in his Message for the 2022 Lifeline annual report that 2022 had been their busiest year ever.
''As the pandemic turned our world upside down, Lifeline's incredible Crisis Supporters have offered rays of hope to more than one million Australians who would otherwise face their darkest moments alone.

Many of the people calling us are finding themselves reaching out for help for the first time in their lives. And our calls have never been higher. Many years ago we thought this was a bad thing. In 2022 we realise that the more people who call us, the fewer have suffered in silence.

Australians are still dealing with grief, loss and disruption from the 2019/2020 bushfires, COVID lockdowns and floods. Many are still struggling with their mental health, relationships, and income loss. We're still picking up the pieces, and we will be for some time. It is an honour to be Lifeline's Patron. It comforts me immensely to know that whatever the reason, Lifeline is there keeping people safe day and night, every day of every year.'' - John Brogden AM
With many surf club members returning to their first full Season since lockdowns, which commenced right here in Pittwater as the 'Avalon cluster' in December 2020 and persisted in various ways and lengths of time until the staged rolling back phases of February 2022, and the cancellation of the last two Billy Swims due to a safety call on water conditions and a lockdown, the beach was busy on January 15th for the return of this favourite swim for many.
Blackmores' Chief Operations Officer Andrew Fuary was Starter for the races. Blackmore's is one of the great local sponsors that supports the activities of Bilgola SLSC throughout their season.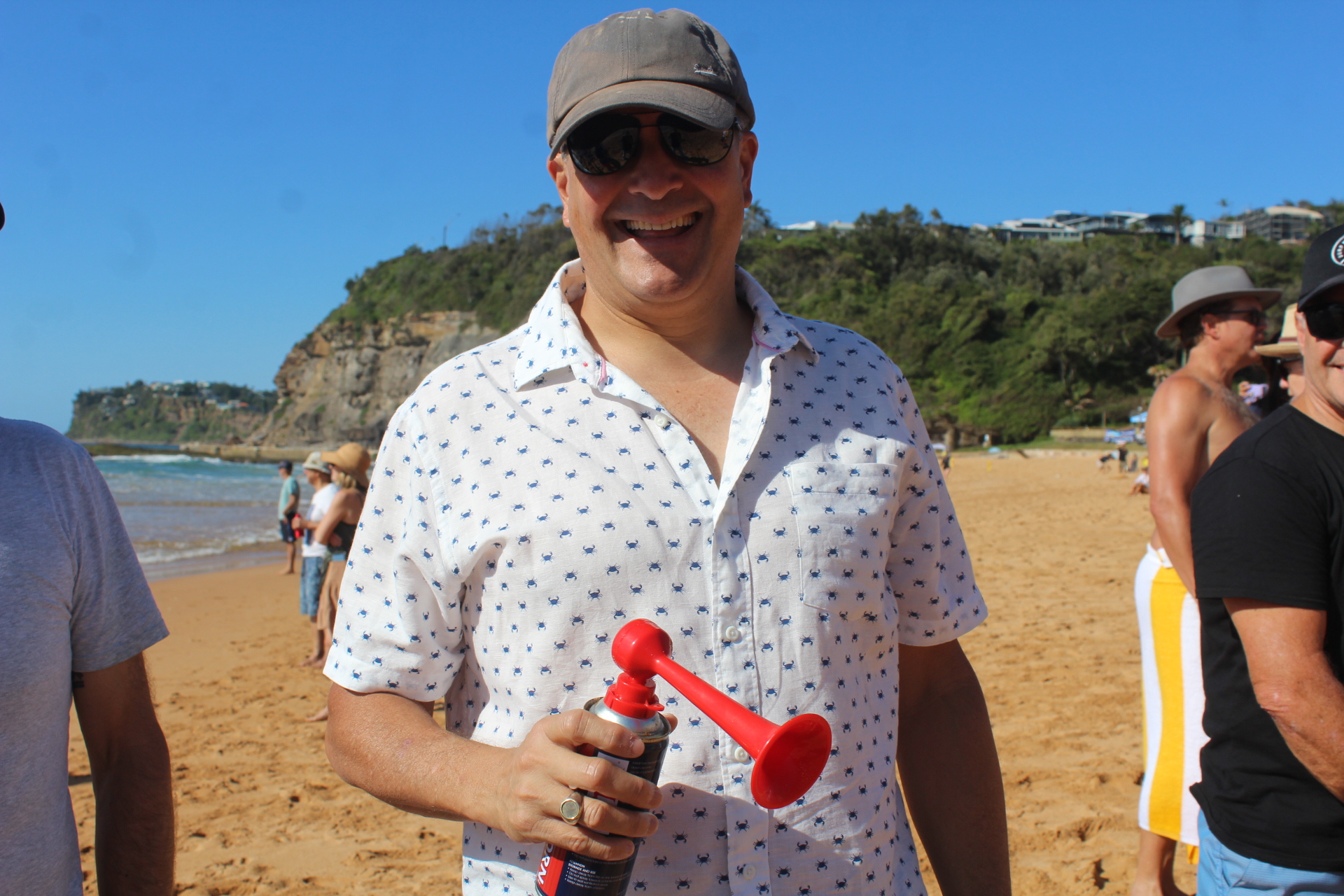 Avalon Beach swimmer Krystal Elliott was on the sand again, as she had been the week before at the Newport Pool to Peak, supported by her family. The Elliott family is off south again as Krystal does as many Ocean Swims as she can during the Season. Krystal always finishes strongly near the front of the pack.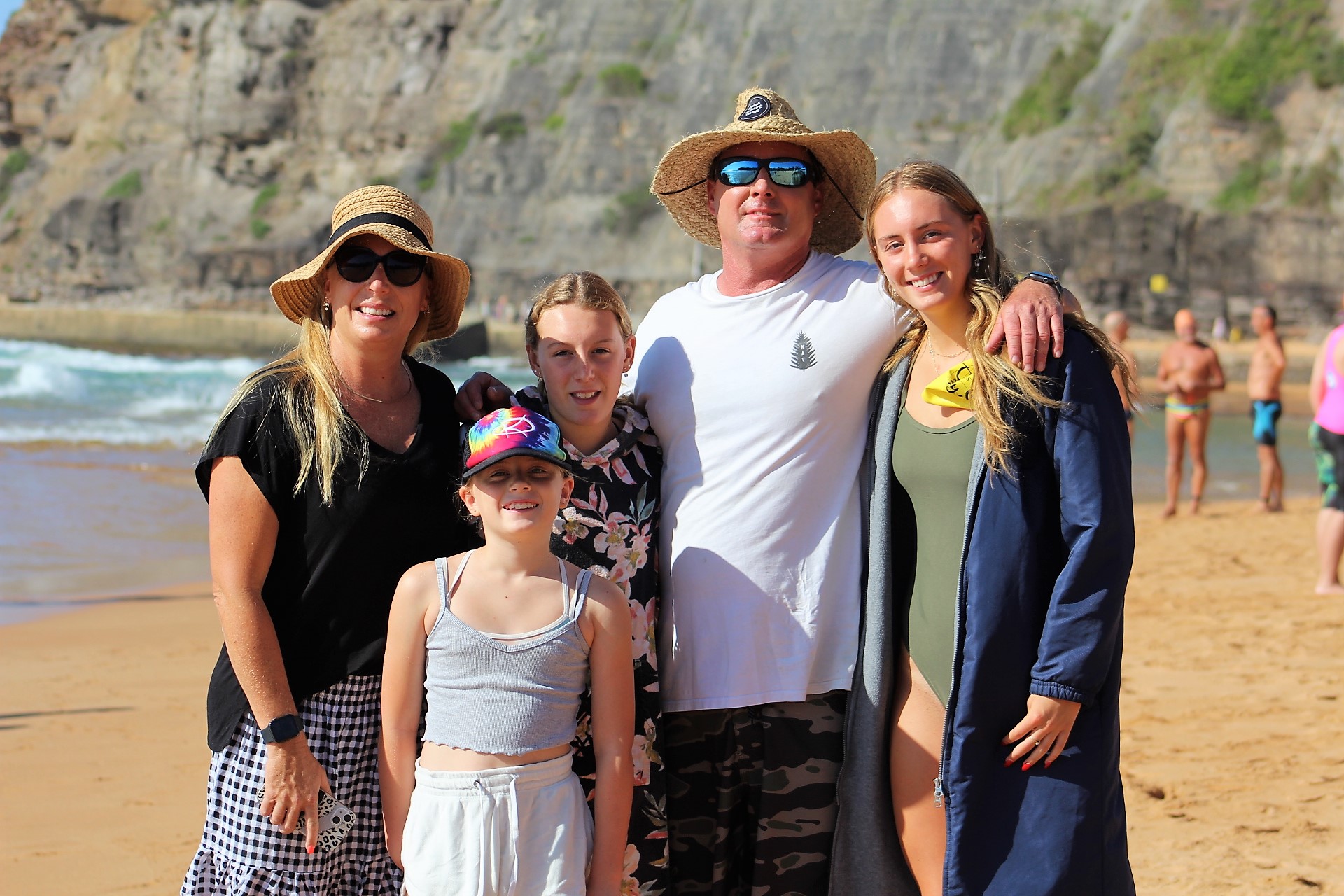 Virginia Head, 81 years young and with strokes overcome, was a highlight for all. The epitome of the water baby, Virginia has been involved in teaching swimming for decades, always amongst it during the Lion Island Challenge paddles, and loves dragonboat racing as well. In 2015 she competed in the IDBF's 2015 World Championships held in her home country of Canada and returned to Sydney with three silver medals. Virginia has been an Avalon Beach SLSC member since 2004.
Diedre Cordener, waiting for Virginia on the sand after completing her swim in the shorter Billy lap, credits Virginia with being the person who got her into ocean swimming.
''I met her through swimming at Bilgola pool. She then introduced me to kayaking as well.'' Diedre explained.
''Soon after that she tried to get me to go into the Hawkesbury Classic, that 111 km paddle from Windsor to Brooklyn!.''
Virginia Head is a legend of Pittwater.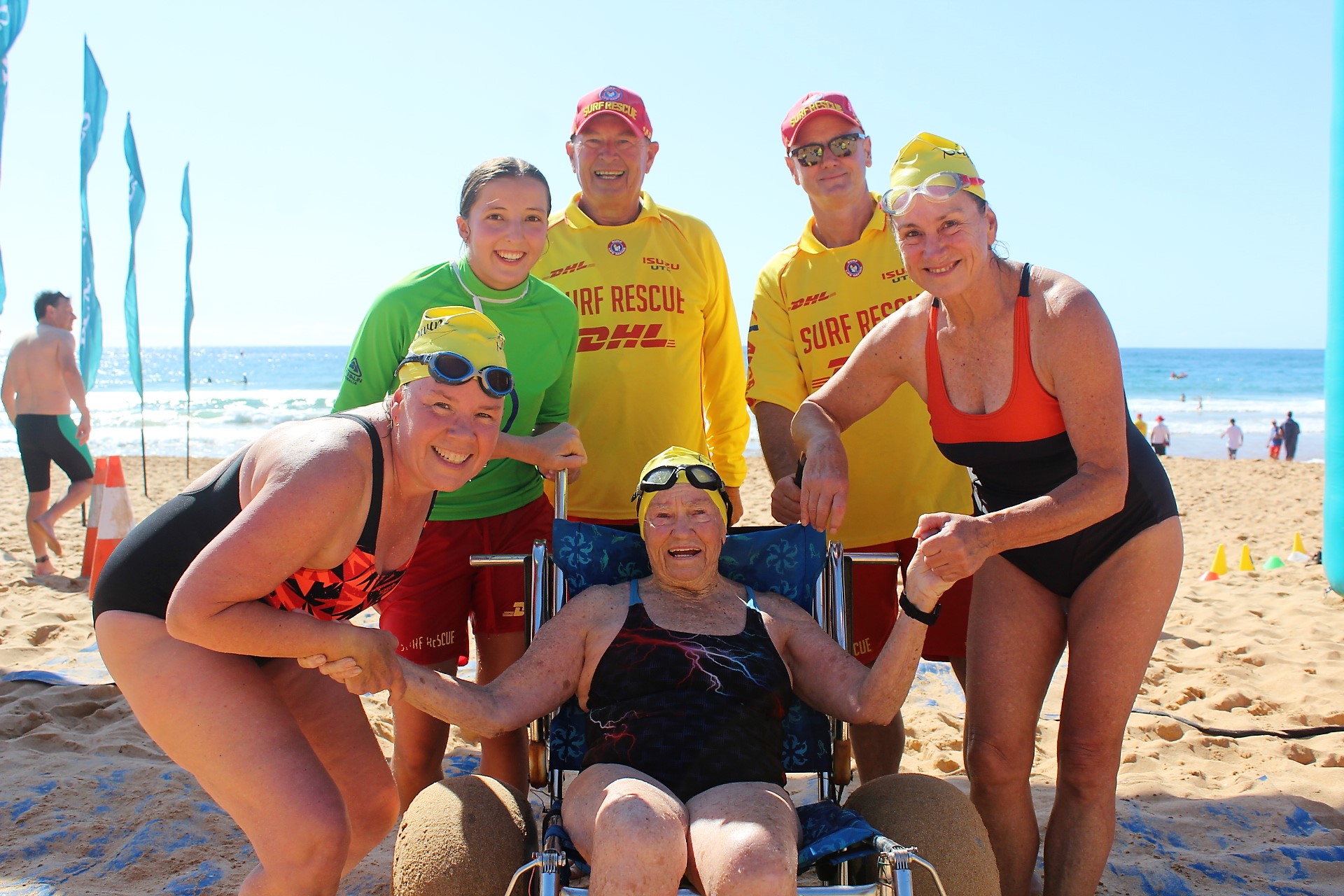 Virginia and friends!
Male winner of both the 500 and 1500m was Zachary Wasley. Female winner of both the 500 and 1500m Billy Swim was Lexi Harrison.
Lexi, from Bilgola Plateau, was first in the 2020 500m and went on to complete the double by also being the first woman out of the water in the 1500M that year too.
A member of the Narrabeen Swimming Club (NBSC), founded in 1977 by Forbes Carlile with the aim of helping member swimmers 'being the best that they could be', Lexi competes in freestyle, backstroke and medley events in State and Australian Championships. Lexi was also part of the 2018 Surf Life Saving NSW U18 Pool Rescue Development team to compete at the New Zealand Pool Rescue Championships.
Other local girls as happy in the water as out are President of Mona Vale SLSC Paula Tocquer who, along with MVSLSC swim team member at Newport the Sunday before, Harriet Strudwick, and a third Mona Vale SLSC lady, also completed the Billy Swim in fine fashion.
The Warriewood To Mona Vale Swim (& Family Swim) takes place today, Sunday January 22nd 2023 - The Mona Vale Ocean Swim is a two swim event. The first of the swims is the 1km Janice Mason Family Fun Swim at Mona Vale, a relaxed and enjoyable swim for the whole family named to honour a beloved MVSLSC Member who passed away in 2020.
Janice competed as a Master athlete for the club, was a much-loved P.E teacher, clubbie and Dawnbuster swimmer. Described as a phenomenal athlete by her peers, and succeeded at whatever sport she turned her hand to, winning multiple medals at Branch, State and Aussies level. Janice had been a member at MVSLSC since 1989, fulfilling the roles of chief instructor and race secretary.
Following that, the longer of the two swims, the Don Jenkins Memorial Swim, takes swimmers on a 2.26km journey from Warriewood Beach to the Mona Vale Basin.
The Warriewood to Mona Vale swim was first held during the 1977-78 season with 20 swimmers, and it is now named after the founder of the swim, Mona Vale Life Member Don 'Doc' Jenkins. It is recognised as one of the first organised Ocean Swims in Australia.
Another of the first of Australia's Ocean Swims is The Big Swim: Palm to Whale Beach on Sunday January 29th 2023 - The Big Swim from Palm Beach to Whale Beach is one of the premier events on the ocean swim calendar. The 2.8km point-to-point ocean swim started in 1974 with just shy of 40 competitors; but today, around 2000 competitors take part.
Starting on the northernmost beach on the peninsula, this ocean swim offers two different swim distances; the Palm Beach Little Big Swim which is a 1km ocean swim and the main event, the 'Big Swim' a 2.5km ocean swimming epic.
The final Ocean Swim in the 2023 Pittwater Ocean Swims Series calendar is the The 'Round the Bends' swim or the Newport To Avalon Swim (& Surf Swim) on March 13th 2023.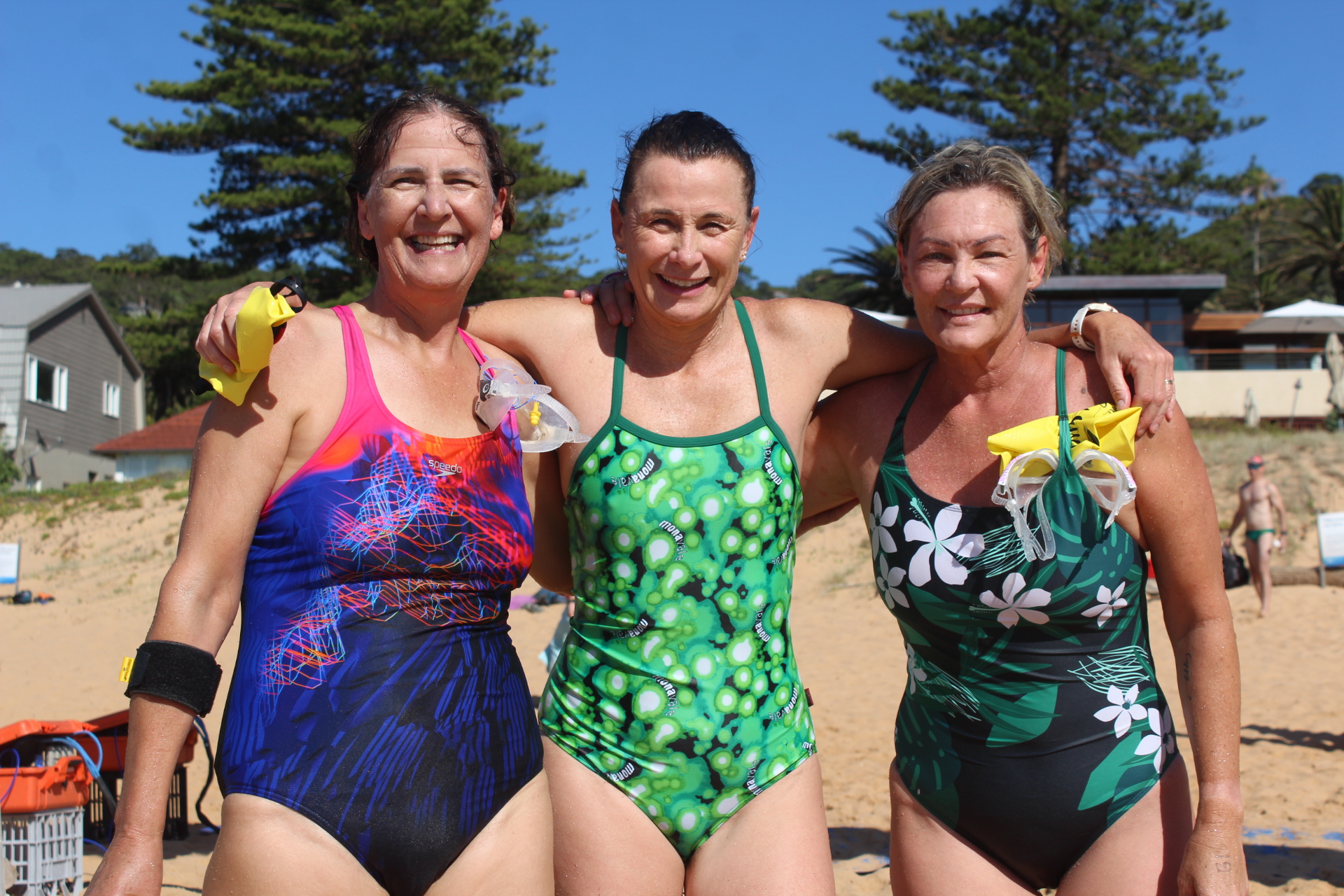 The Mona Vale SLSC 'we're diving in' Ocean Swims ladies team
The swimmers were supported by local Pittwater Ward Councillors Miranda Korzy and Rory Amon, and Pittwater MP Rob Stokes.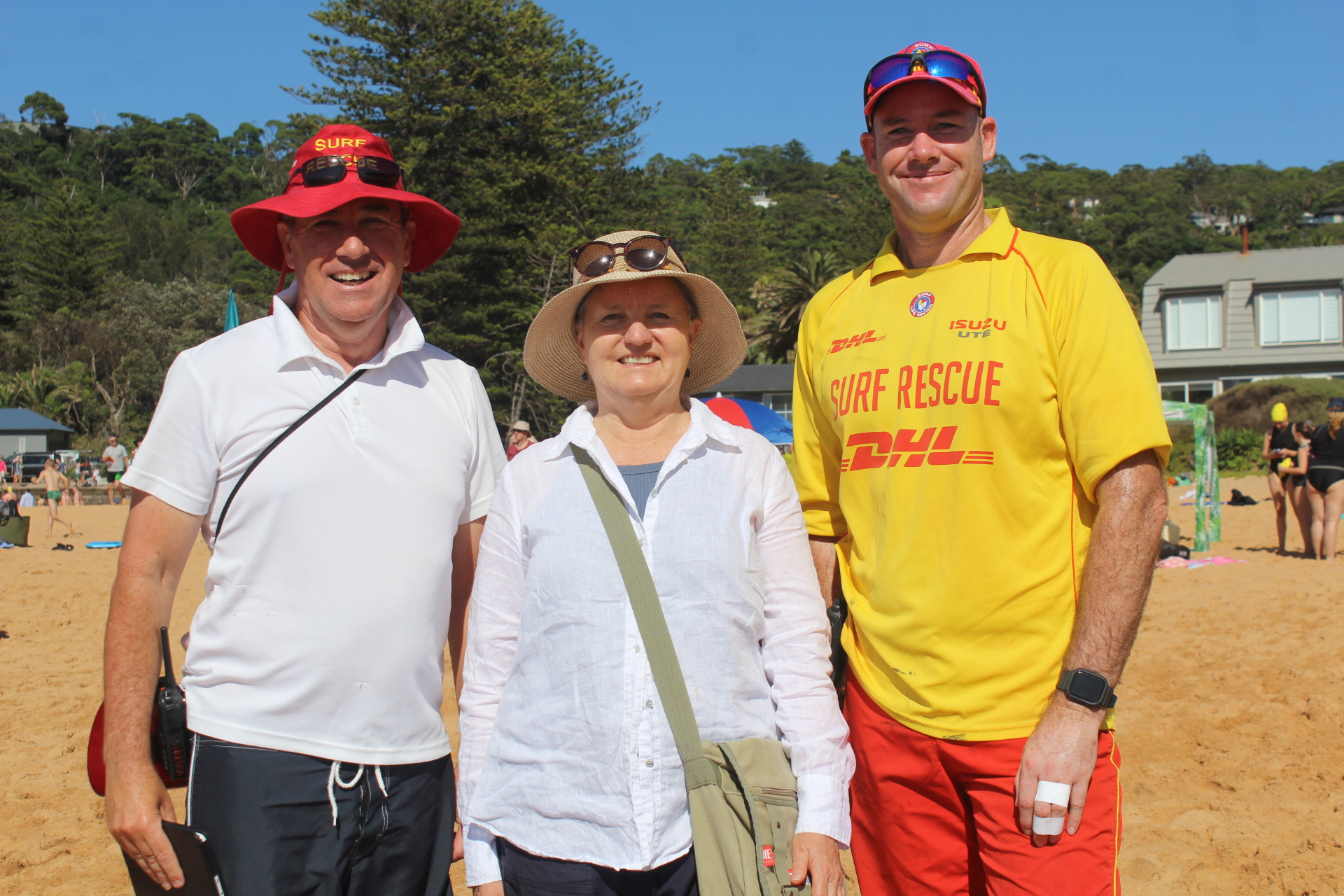 Cr. Miranda Korzy with Bilgola SLSC volunteers at the Billy Swim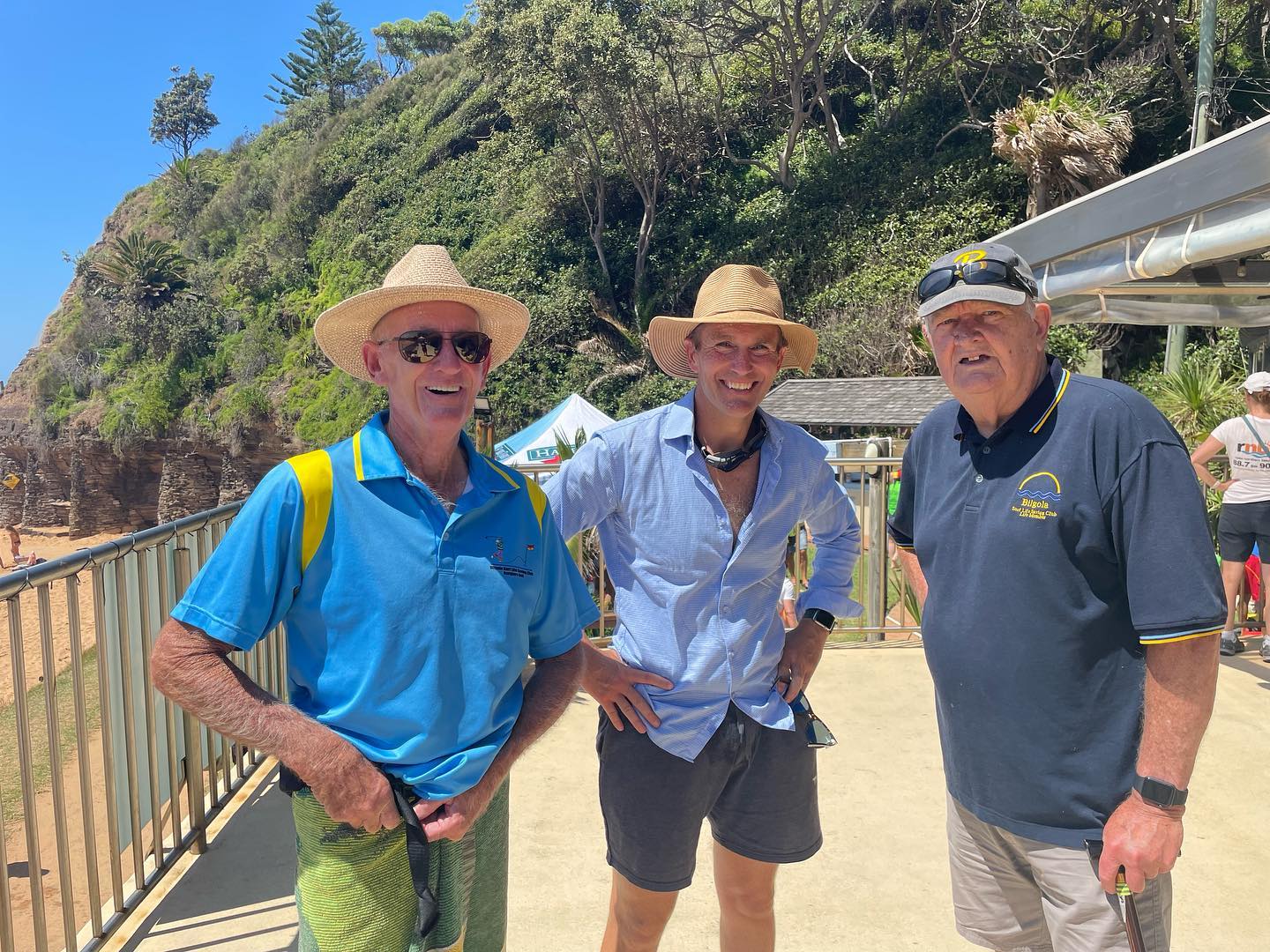 Pittwater MP Rob Stokes with Bilgola Life Members Graham Foranand Bob Machar. Photo Bilgola SLSC
Bilgola SLSC Member David Madew, who is also part of the Pittwater Ocean Swim Series committee, said of this year's swim,
"The weather for our Swim was superb - sunny, light winds, medium swell and low tides - we couldn't have asked for better.
People responded to this with over 60 people registering on the day, alongside already registered swimmers, making a total of about 470 entries for our Swim - in my time as Swim Director, the biggest crowd that we've had.
It wasn't just the entrants who responded - our club members were incredible in stepping up to volunteer in every role needed - from water safety to registration, buoy placement to VIP liaisons - all were picked up and done with cheerfulness and dedication that I was proud of.
This is a high point of the summer season for the club as it is a great 'coming together ' of club members to reconnect for the back half of the season. Secondly, it is a great fund-raiser for the club, probably our single biggest fund-raiser. Every cent of the profit made from the Swim goes to surf lifesaving equipment that is then put on the beach to protect both locals and visitors.
Overall, we were incredibly pleased with the day - the coming together of our major sponsor Blackmores - who have been committed to Bilgola Surf Club for 16 seasons now - our members and our swimmers, made it just about the perfect day."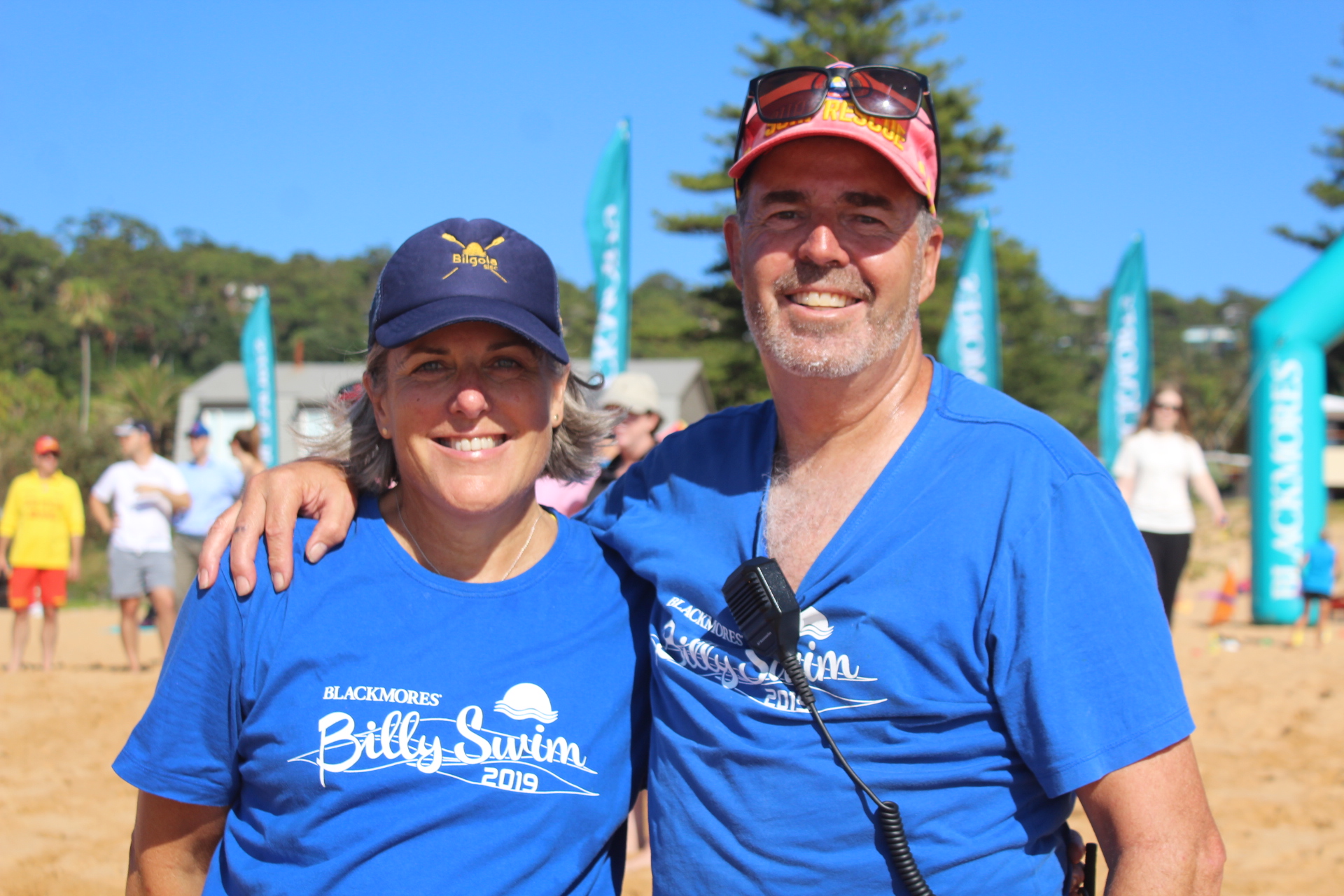 David and Romilly Madew - both on the beach at Bilgola's Billy Swim every year
Timing results at: www.multisportaustralia.com.au/races/bilgola-ocean-swim-2023
A few more photos from this year's Billy Ocean Swim run HERE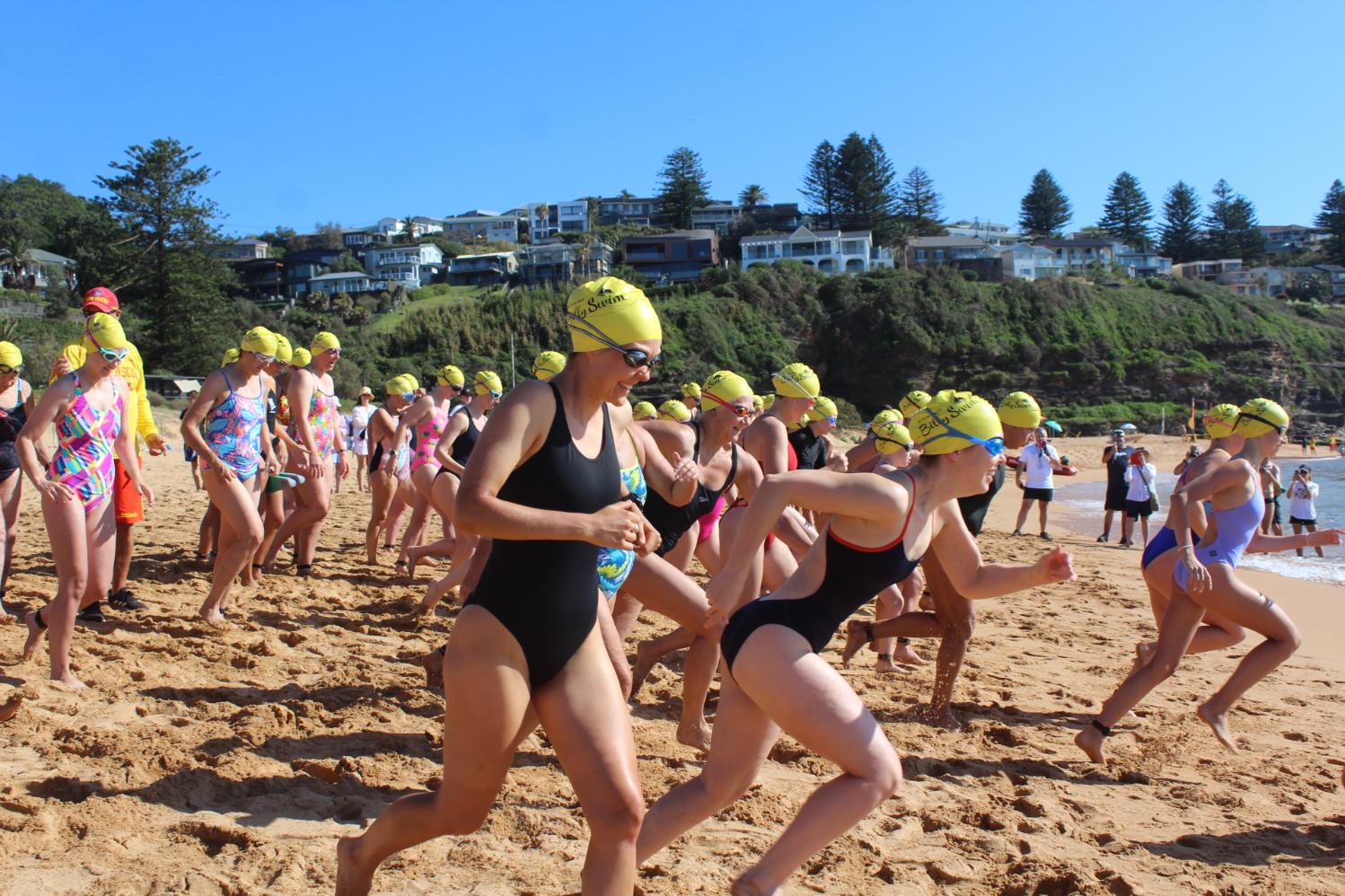 Newly Installed Synthetic 'Soft' Pad At Newport Beach Outdoor Youth Space Already Deteriorating: The Holes In Choosing A Poison Over The Natural More Apparent In 2023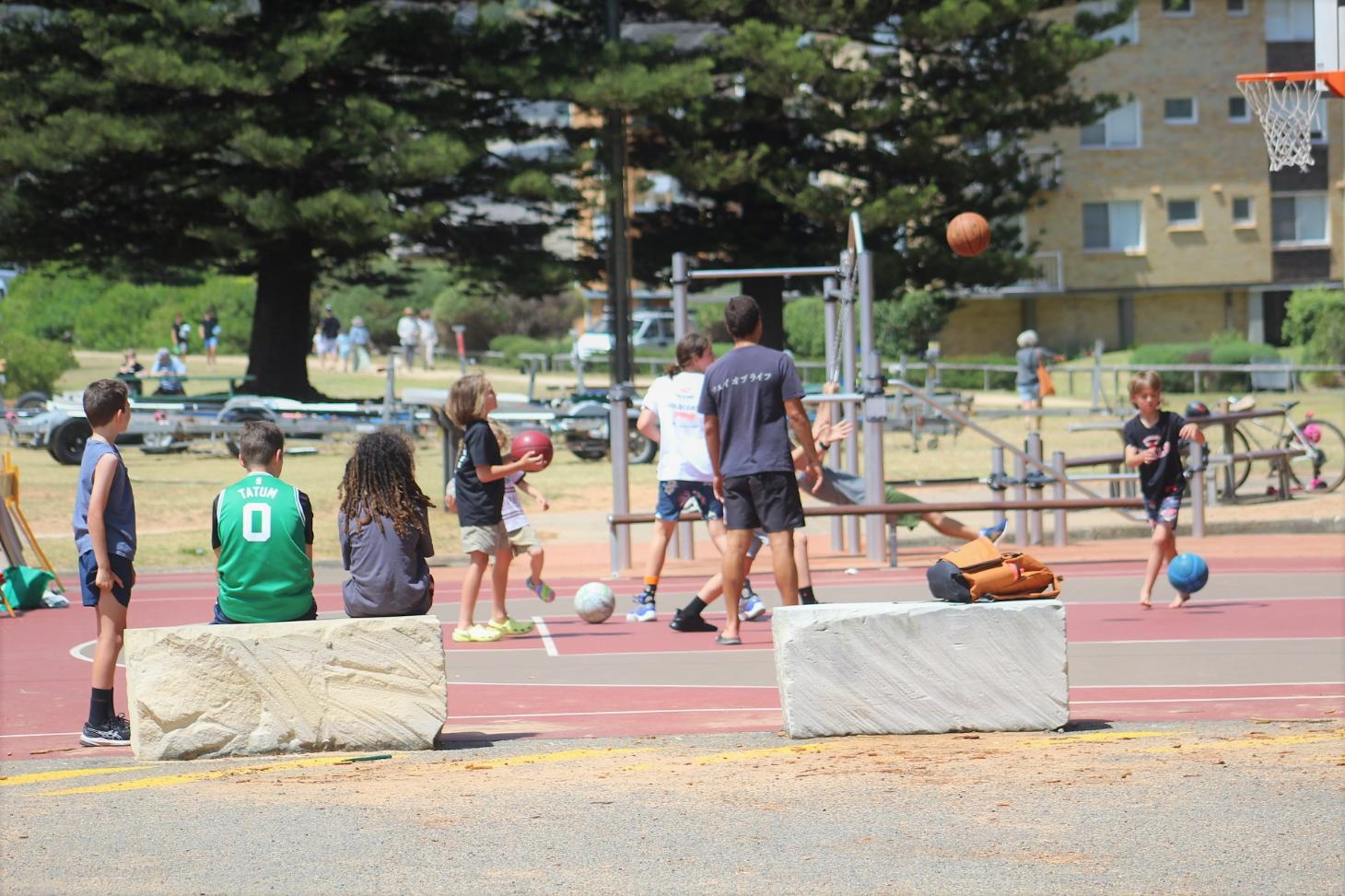 In December 2019 the council stated it was 'looking at an opportunity to modify a part of the Newport Beach car park (adjacent to the Newport Surf Life Saving Club) to potentially provide a new outdoor space for our youth.'

By March 2020 the council had feedback from residents which included main themes of:
alternative location

natural materials

anti-social behaviour
impact to the surf life saving club
other elements not included in the design (i.e. lighting, netball court, table tennis table).
By December 2020 council announced they had a revised plan. However using natural materials was ignored, as was an alternative location.
In late March 2021 construction had commenced and was quickly completed with concrete, a new outdoor gym, half basketball court and handball court installed by May 2021.
By November 2022 it was evident that the 'soft-fall' area, a synthetic pad installed as part of the gym equipment underlay, was deteriorating - this has since enlarged.
Toxic pollutants and plastics introduced into the beach environment is the result of this deterioration.
Paradoxically, the enlarging pit is catching the 'soft' in the natural beach sand that comprises Newport Beach.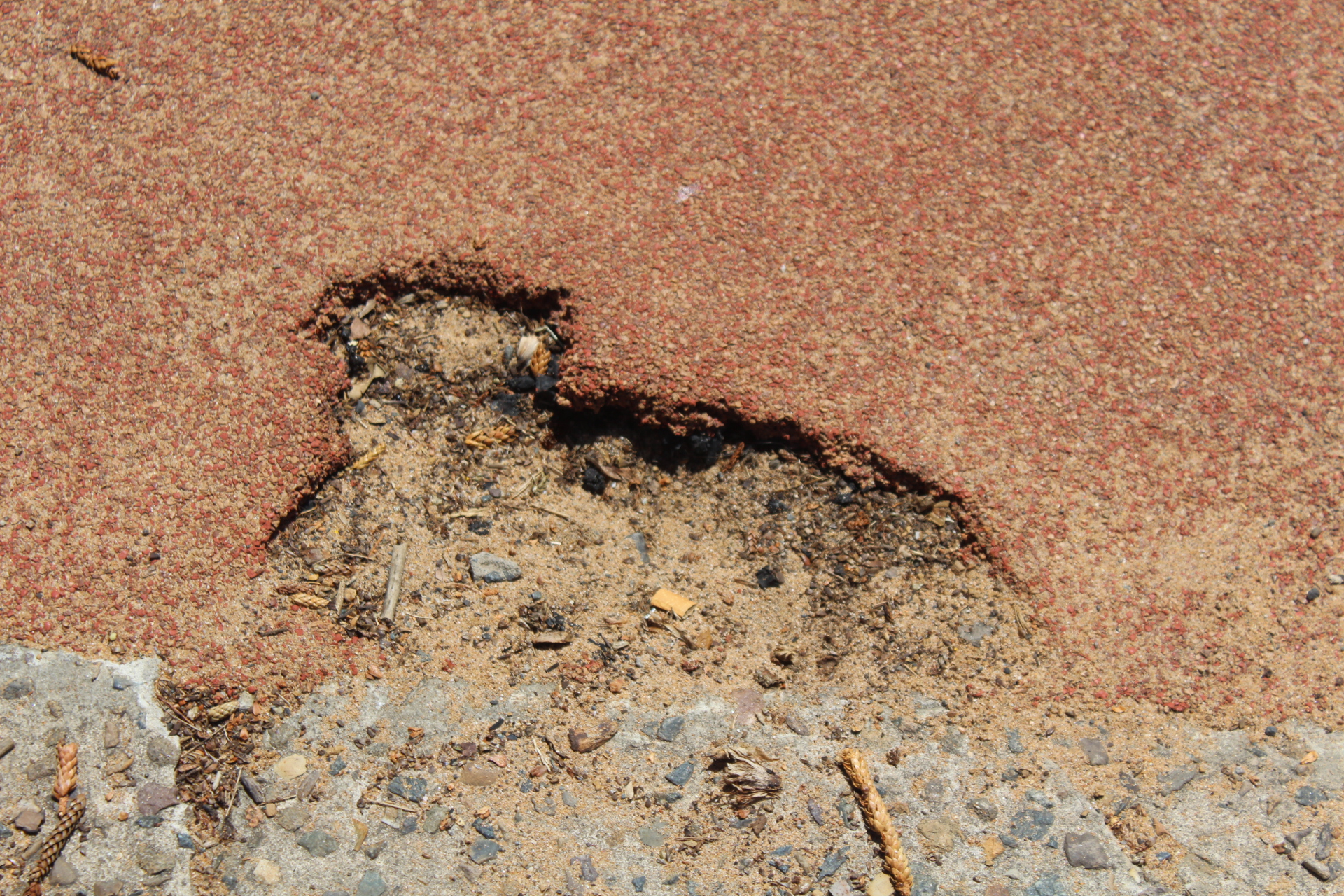 November 2022 a year and a half on from installation
In 2021 a concerned resident contact Pittwater Online about the council's plans to install synthetic turf next to another area beside a waterway after the failure of a synthetic turf installation at Forestville.
Melwood Oval at Forestville has had a synthetic field installed and during heavy rains Julia Walsh witnessed "pulverised rubber" washing off and down pathways.
"It's not just the plastics that you can see, it's the plastics you can't see," Julia stated in 2021.
"The biggest concern is that we're putting these fields in water catchment zones."
Saving Pittwater From The Chainsaws: Community Forum At Warriewood - Thursday February 2nd 2023, At 7pm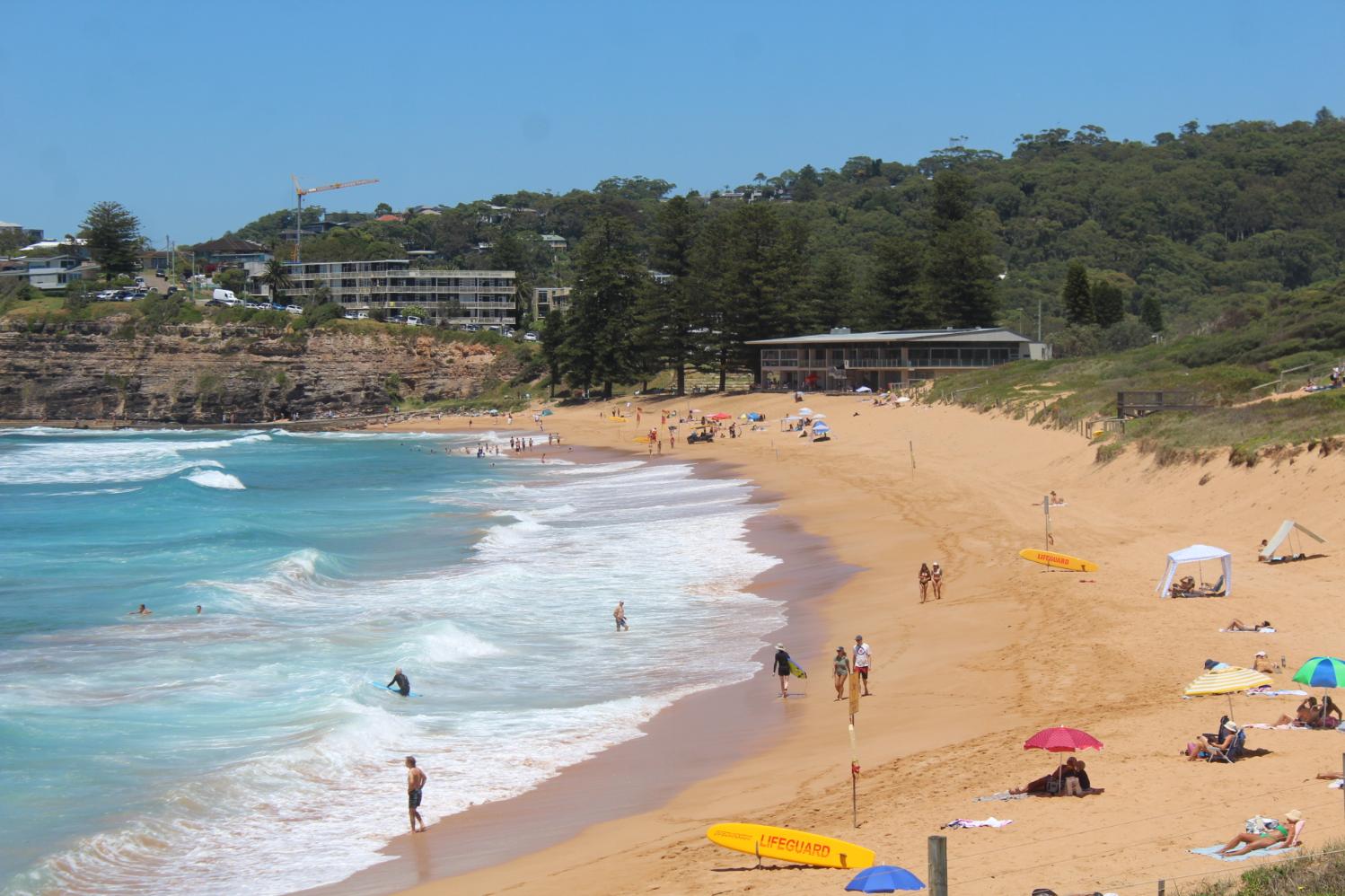 Protecting Pittwater's spectacular environment from inappropriate development will be the focus of a public forum featuring Greens NSW MP Cate Faehrmann on February 2nd.
Pittwater Greens Councillor Miranda Korzy said the forum will look at how we can strengthen and enforce local planning and development rules.
"Many of us in Pittwater are distressed by the all too common sound of chainsaws destroying our trees and massive excavations for modern mansions," Ms Korzy said.
"This forum is for those of us who still treasure the vision of Pittwater as a collection of villages connected by the bush, beach and water," Ms Korzy said.
Speakers, including Environment and Planning lawyer James Ryan, will discuss problems with NBC's Conservation Zones Review, its new Local Environment Plan, Development Applications and the NSW government's planning regime.
It will take place on February 2, 7pm - 9pm, in the Angophora Room, Nelson Heather Centre, at 5 Jacksons Rd, Warriewood.
The Council's recent Conservation Review ignored the Pittwater Council's 60/40 ruling for Environmentally sensitive blocks in Pittwater, and 50/50 for all others, as in the Pittwater 21 Development Control Plan (DCP). Planners told councillors they estimate that in the former Pittwater LGA, 3,613 properties will move from a Conservation zone to an R (residential) zone, and 1,328 from an R zone to a C zone, resulting in an overall loss of 2,285 properties from C zones.
The former Manly LGA will lose just 54 properties from the C zone while the former Warringah will lose just 1.
Residents are stating this document has been drafted so a new DCP will fit in with what occurs in the former Warringah Council area.
''The 'Warringah methodology and formulas' are already being seen in over the height limit and filling the whole block developments being passed by council show little knowledge of or respect for what was formulated by residents and adopted for Pittwater by Pittwater Council. It's as though this approach commenced as soon as the amalgamated councils did and everything else other than Warringah council practice and approach was thrown out.''
Residents state that DA breaches have had a very detrimental effect, including:
an accumulative loss of local native flora and fauna, many of it endangered (one report suggests a devastating loss of 19,650 trees from DAs alone since 2018, many mature local natives); and
an addition of ugly, monster homes (many breaching the 8.5 metre height, some by more than a whopping 40%) - and other developments which do not fit the local character of the area.
Many of the breaches concern clear cut rules such as the 60:40 rule under C1.1 Landscaping, 4.3 Building Height, 7.6 Biodiversity, B4 Controls Relating to Natural Environment, B3 Hazard Controls and B5 Water Management, along with breaches of not blocking out the view of the public along our coasts and waterways, C1.3.
Trees that are required to be retained suddenly die, some poisoned deliberately, some with their roots flooded until they fall over.
In every suburb and every street plans with height breaches, to fill the whole block with concrete, to remove all vegetation or hillside, are passed by the council.
Along with the required by State Government housing densification, drafted and passed by the Northern Beaches Council, the destruction of what many love about Pittwater is already taking place and scheduled to be increased.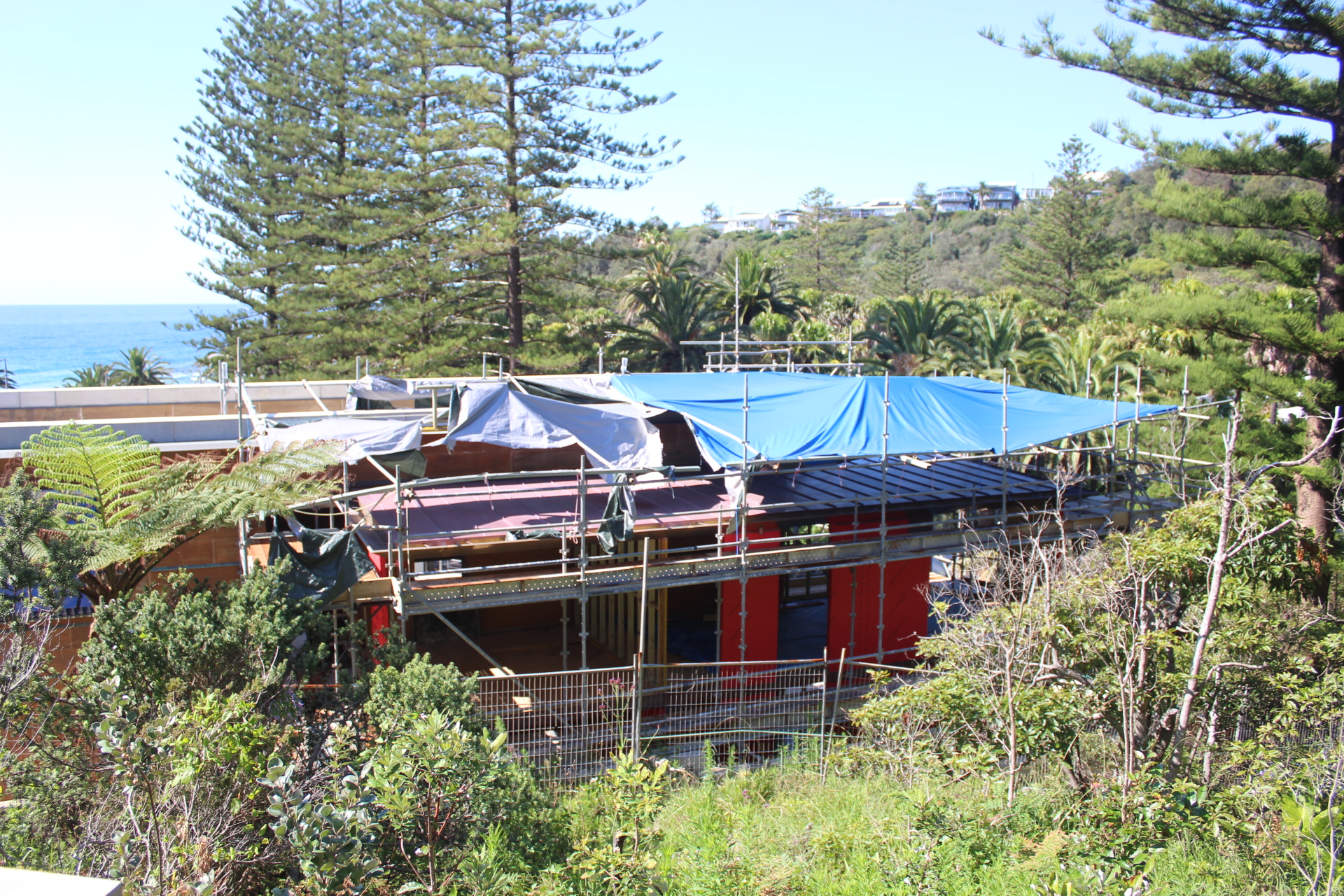 filling the block at Bilgola - photo taken January 2023. Photo supplied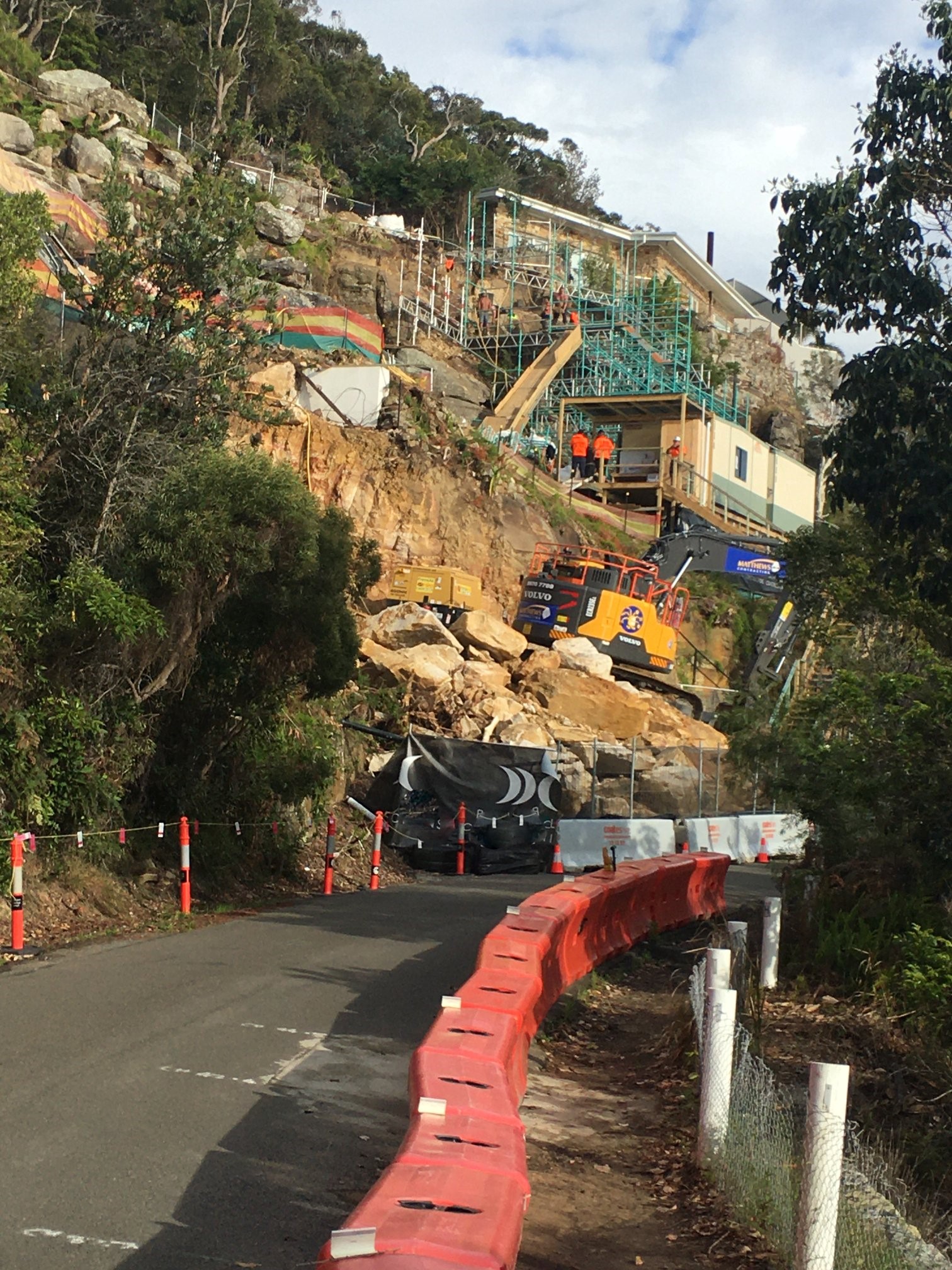 razing the hillside at Palm Beach. Photo supplied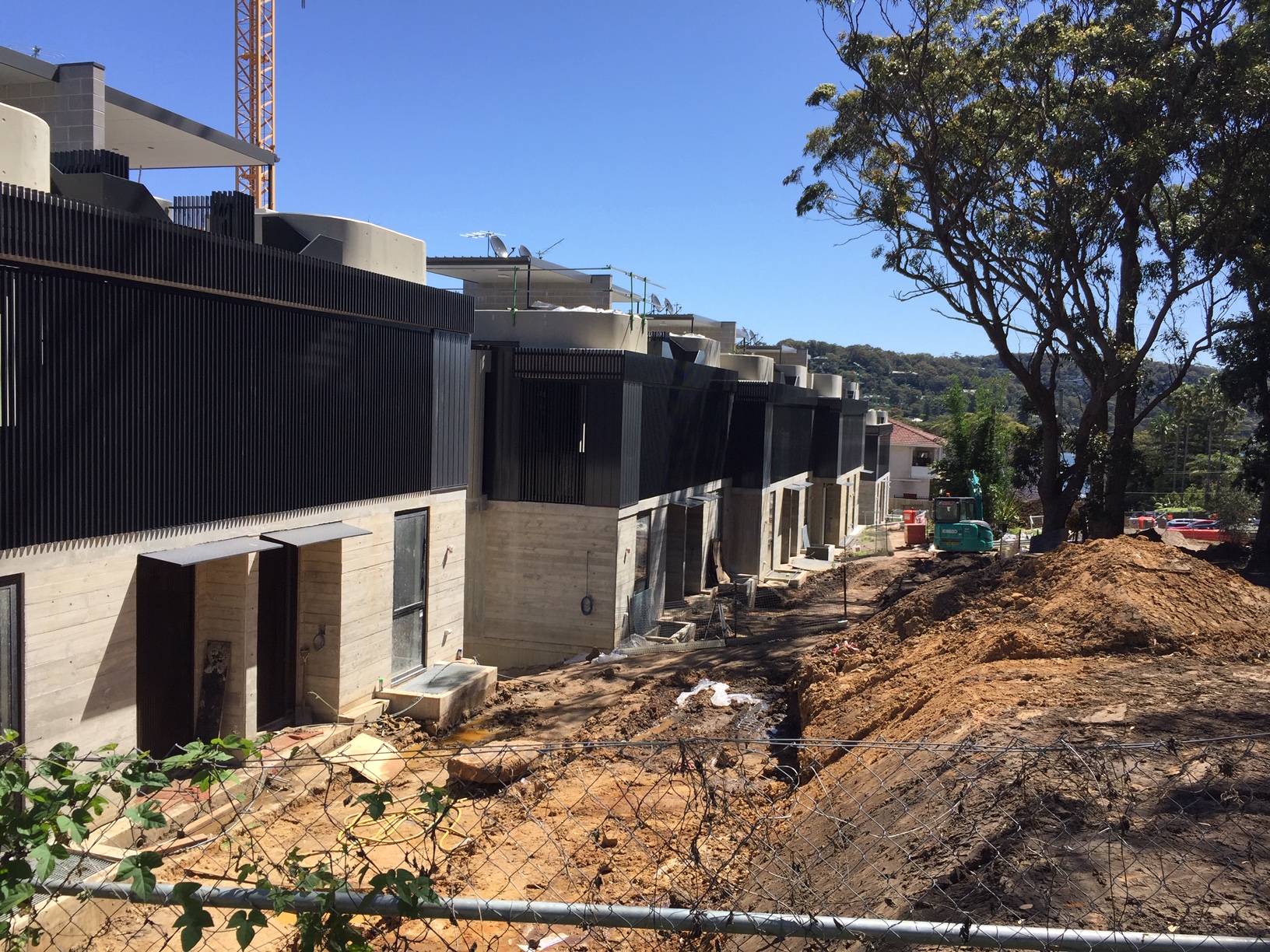 every single tree removed from this site of a 3-storey development at Newport. Photo supplied
The 'Desired character of Pittwater' in the finalised 21DCP states:
Any future growth of Pittwater must conserve, protect and enhance the natural environment and beauty of the area. Development will need to be ecologically sustainable and considerate of the natural hazards of the area that have helped to shape the region, which will ensure a safe and good quality of life for the community and future generations.

Pittwater will remain water orientated with recreational use of the waterways and public access to these waterways being actively promoted. Improved access by both pedestrian and cycle paths needs to be provided around the waterways and through the area. The built environment shall not extend above existing ridgelines, and shall remain below existing tree canopy levels.
The environmental objectives of this DCP are to:
a)conserve and enhance the ecological integrity, biodiversity, wildlife corridors, aquatic habitats, water quality, environmental heritage and environmental significance of Pittwater;

b) maintain the natural beauty of the area by retaining natural landforms, minimising land excavation and fill, and by minimising erosion, pollution and other forces that may impact on the landscape;

c)prescribe limits to urban development having regard to the potential impacts of development on the natural environment, natural hazards, and the provision, capacity and management of infrastructure; and

d) plan, design and site development to achieve the principles of ecologically sustainable development
As well;
Future development will maintain a building height limit below the tree canopy, and minimise bulk and scale.

Natural scenic views from the Bicentennial Walkway will be preserved.





Pittwater 21DCP - updated in 2015 to include heritage conservation areas like Ruskin Rowe, Avalon Beach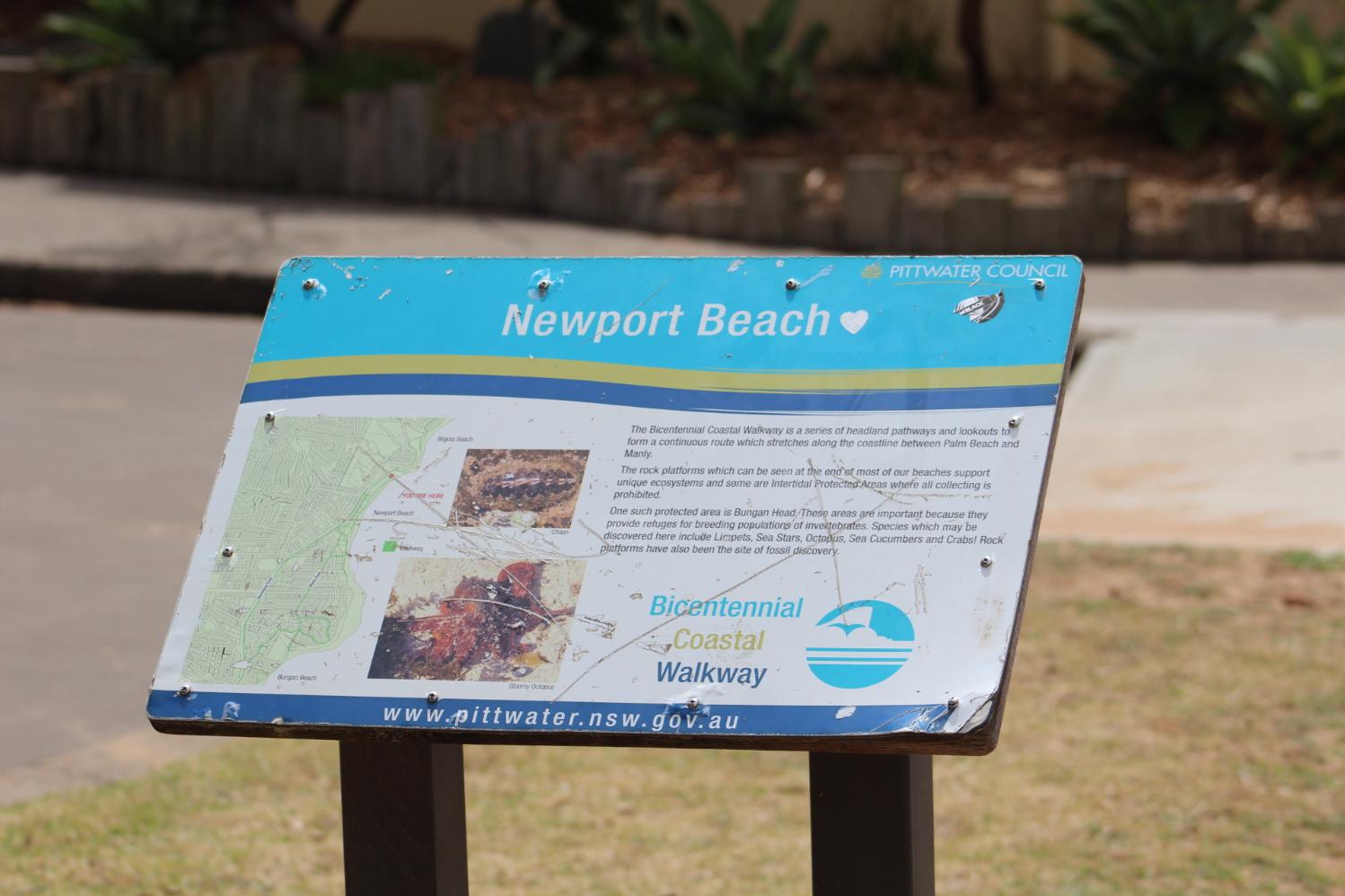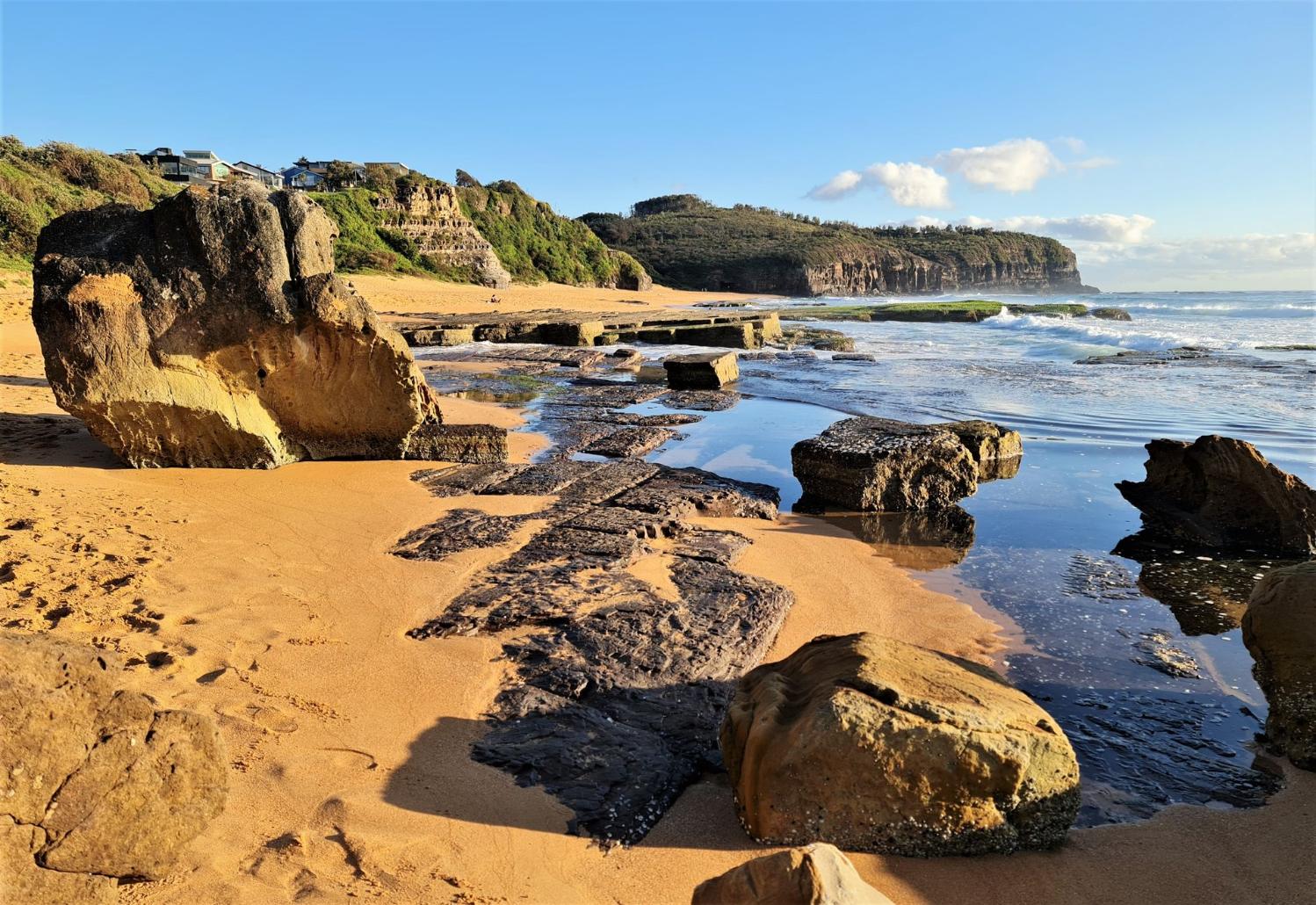 Turimetta Beach, January 18, 2023 - photo by Joe Mills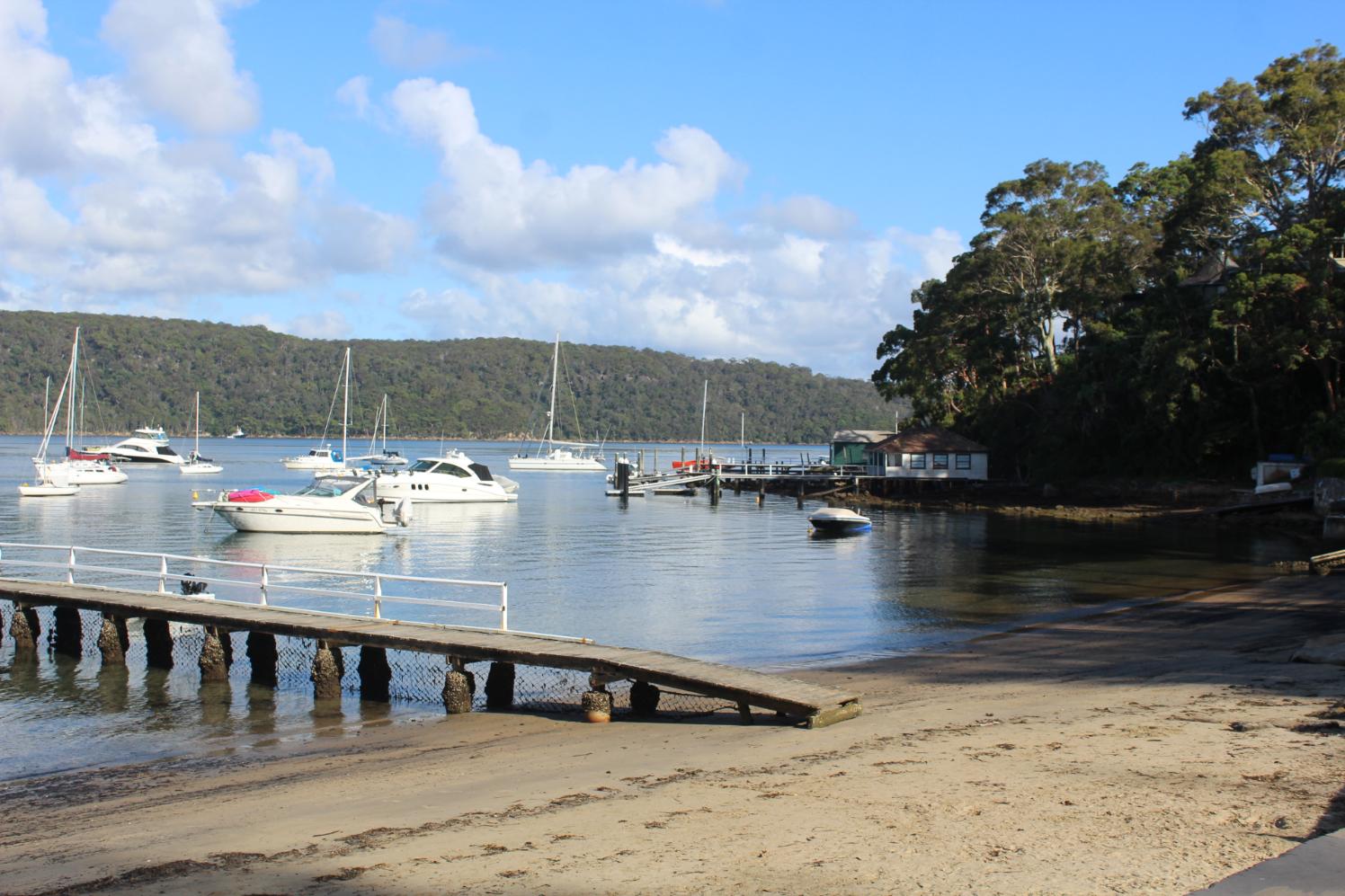 North end of Paradise Beach, January 18, 2023.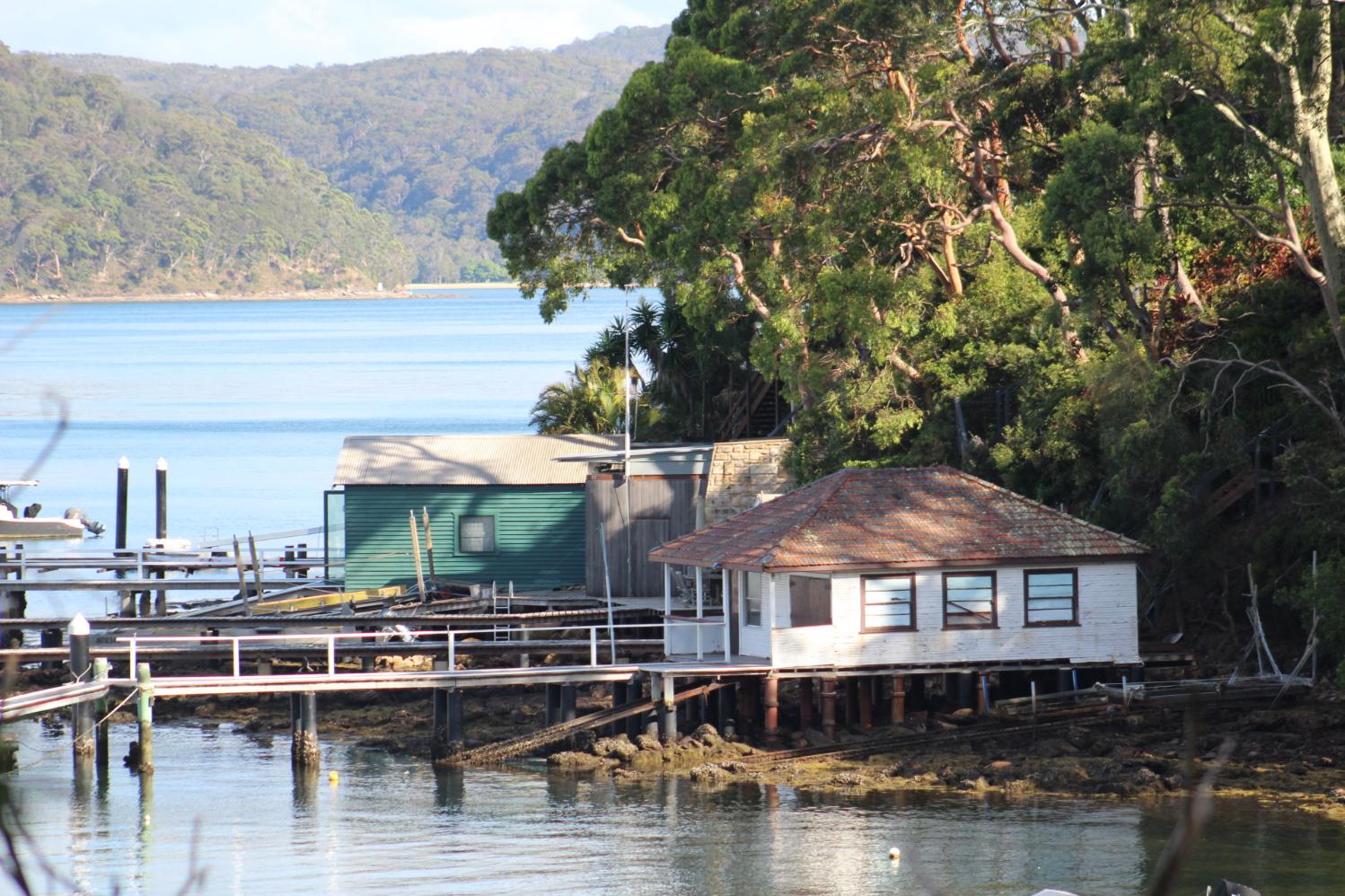 Past Features Archives (pre 2014)
Pittwater Online News was selected for preservation by the State Library of New South Wales and National Library of Australia. This title is scheduled to be re-archived regularly.
Archived Issues (2014 on) may be accessed here: pandora.nla.gov.au/tep/143700