November 27 - December 3, 2022: Issue 564
Newport SLSC Hosts Another Great Surf Boat Carnival
Newport SLSC's 2022 Surf Boat Carnival, November 26, 2022 - Michael King sweeps the Newport Nemos U23's.
Album here
. Photo: A J Guesdon -
Report will run Issue 565
The Making Of The 2021 Avalon Beach Centenary Quilt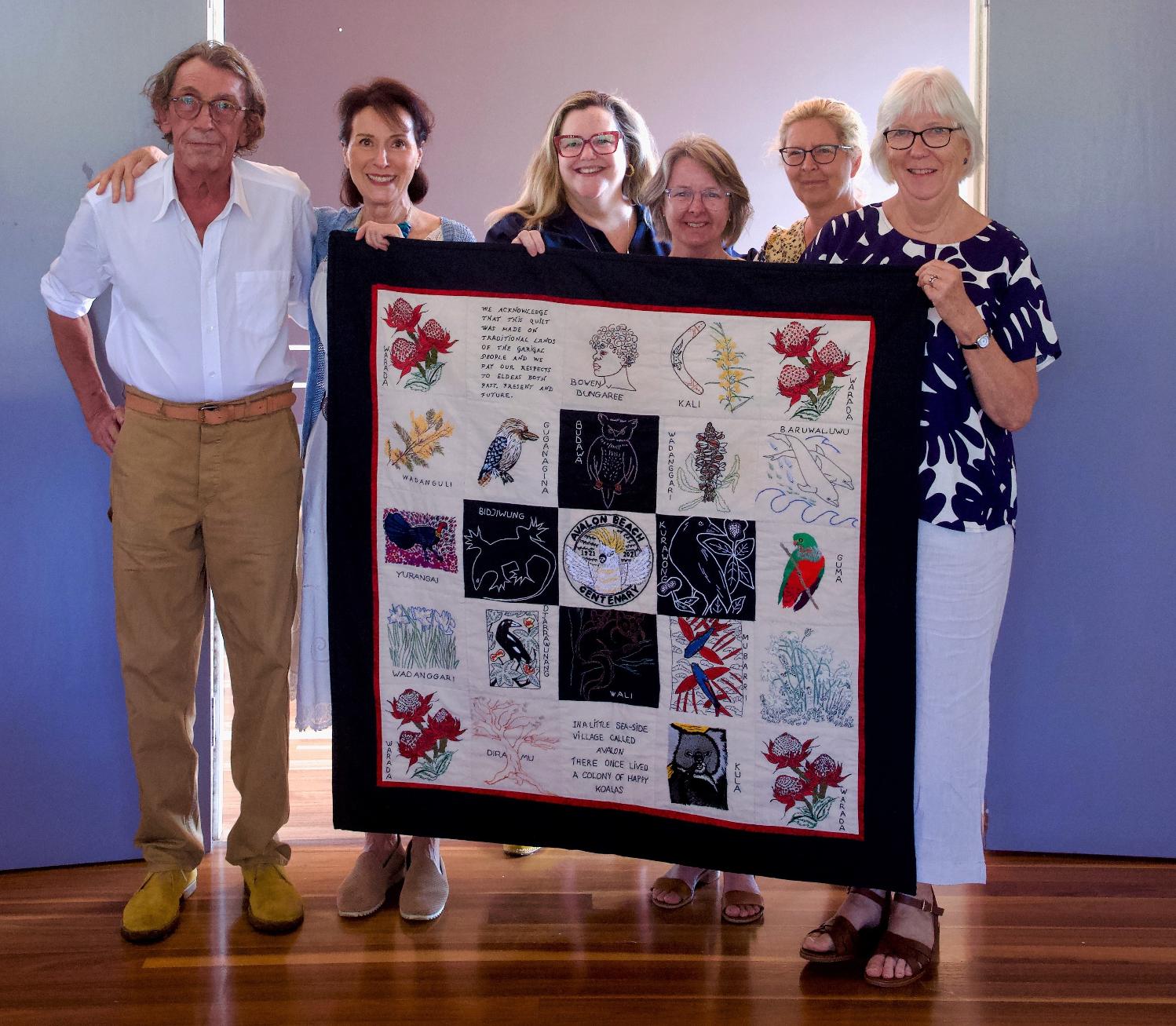 The Avalon Beach Centenary Quilt Project co-ordinator Anna Maria Monticelli with all the people involved in making the quilt: Wendy Ashley, Kim Nicholson, Lou Sceats - including the quilt's sponsor Barbara Hermann and Bruce Goold. Photo: Greg Barrett
The final gift to the community of Avalon Beach as part of the Avalon Centenary 2021-2022 celebrations is the Avalon Beach Centenary Quilt - a project undertaken and realised by Anna Maria Monticelli.
The quilt, which will hang in the Avalon Community Library, was handed to Meg Dunn, Avalon Community Library President, at an afternoon tea held on Friday November 26th, 2022.
Anna Maria has kindly provided an overview of how the many panels of this work were produced.
Ros Marsh was in charge of the mammoth organisation of the Avalon Beach Centenary Celebrations to be held on the 4th of December.
At our first volunteers' meeting we were asked to submit ideas.
Tamara Sloper Harding and I both agreed we should make a quilt, as we're both quilters. Ros asked me to write a submission, which I did with our ideas for the quilt, so she could find a sponsor. We discussed using local artists to draw motifs relevant to the area and to then embroider them.
We were thrilled when Barbara Hermann, from Avalon Organics, loved the idea and came on board to support the Quilt project financially.
Tamara and I met to discuss going forward with a plan. When looking at the Centenary logo designed by Bruce Goold, it became apparent that we should use it as the centre piece for the quilt.
I popped in to see my dear friend Bruce and asked him to print his logo on calico. Bruce also gave me some of his artwork for us to copy.
When looking at our local flora and fauna it became obvious to me that we should acknowledge the past Indigenous presence in the area and that I should write the names of the animals and flowers in Garigal language. So I rang Neil Evers for his advice. Neil enthusiastically embraced this idea and said he would help with the translations.
I wrote an Acknowledgement of Country and a little story about the Avalon koalas who had disappeared and embroidered it into the calico squares.
Tamara decided she would do the centre piece and the kookaburra and her mother, Dannie, would do the currawong and irises. We would form a group of volunteers and meet and sew together.
However, it soon became obvious when Covid hit hard that this was not going to be possible. Combined with Tamara's unbelievably busy work-load and travels, I decided to reduce the quilt size.
Tamara was now going to Timor Leste, so while she packed her bags, I gave her a smaller sized centre piece she could do on the plane.
Now I had to find others to help.
My daughter Bella, (a brilliant illustrator) who was home for Christmas, drew the waratahs, owl, angophora tree, possum and flannel flowers on paper. I then traced them onto the fabric so we could embroider once I found volunteers. The other animals from Bruce's work I had already traced onto calico and they were ready to distribute.
Now that I had the drawings, I had to find women to embroider them.
Kim Nicholson who works at the Avalon Physio part time and also volunteers at the Avalon Library, kindly offered to embroider 2 waratahs, a wattle branch, flying fish, the magpie and possum. Her contribution was enormous and got us off to a good start. I did the banksia, Bowen Bungaree, more wattle and boomerangs, the owl, dolphins and all the Garigal names.
But I needed more helpers. Ros suggested I go to Pittwater Palms to talk to the knitters. Helen Sherrington put her hand up and said she would do the flannel flowers – alas midway through she got Covid and had to hand it over for Kim to finish. But I still had 2 more waratahs, a wild turkey, a king parrot and a koala that needed to be done.
I knew where in Avalon on a Thursday I could find proficient and remarkable quilters. So off I went on a rainy day to the Uniting Church in Bellevue Avenue, Avalon where these amazing ladies convene to produce delicate hand work, share a chat and a cup of tea.
'I need your help' I announced as I walked in soaking wet.
Disturbing their set-up, they looked up wondering what this stranger could possibly want. They were very busy making a special quilt to send to the Ukrainian people who were now at war with Russia. What they were doing was important and I was disrupting their morning work.
But once I explained my situation, Anne Perry, being the wonderful woman she is, swiftly took my urgent matter in hand. She conferred with Denise Skinner and Wendy Ashley and promptly said they would do the two waratahs and the angophora tree in the evenings while watching TV. What a relief I felt as I walked out.
But I still needed a koala, a wild turkey and a king parrot.
Avalon Bulldogs Touch Footy
2022: 20 Years Of Youngsters Having Fun During The Club's 60th Year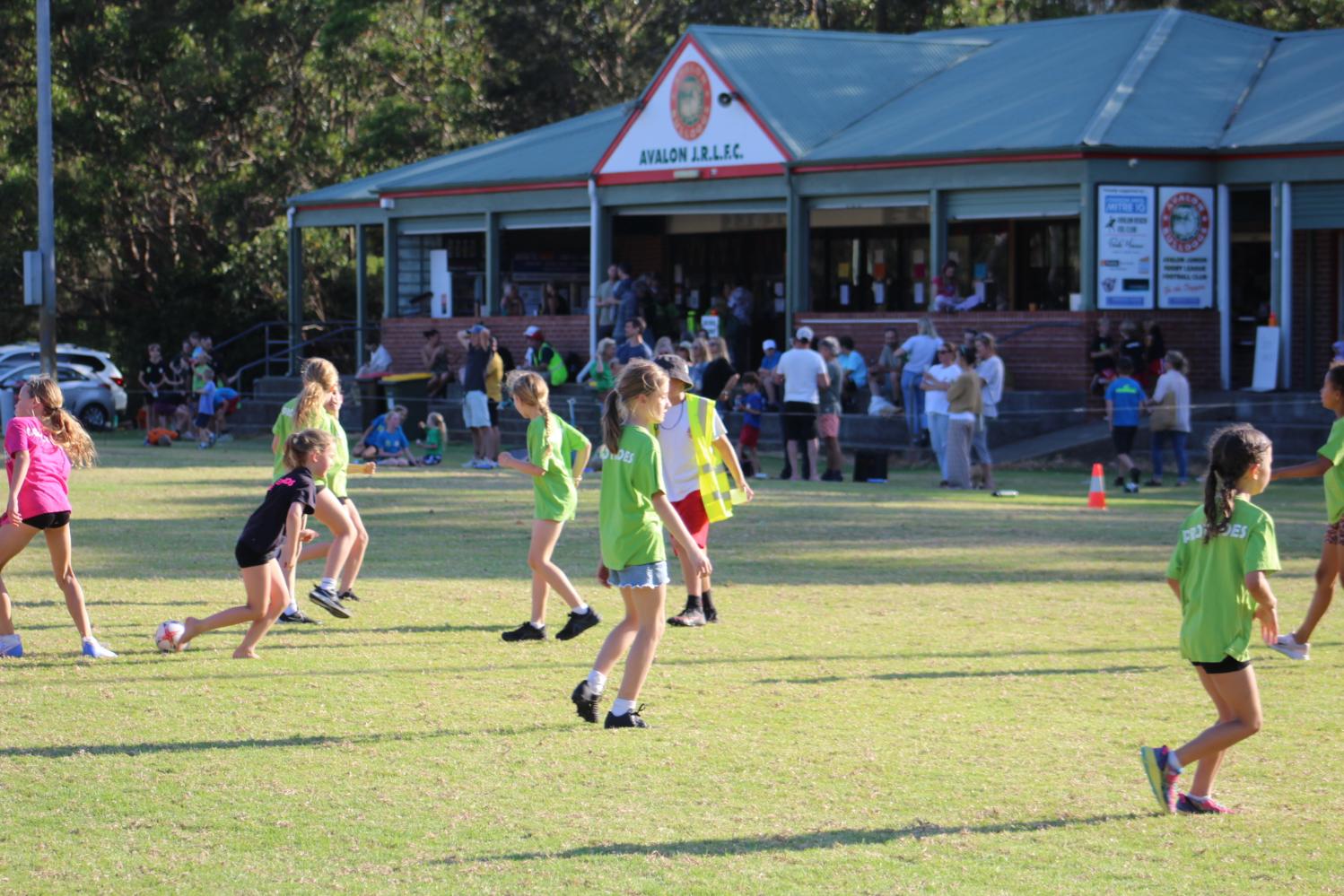 Hitchcock and Careel bay fields are the place the Avalon Bulldogs Touchy Footy games take place every October through to mid December each year. With Age Groups from Under 6's through to Under 16's, and the slightly bigger youngsters as referees, the touch footy games are a great way for the players to have fun after school and set themselves up for a great weekend.
Brian Friend OAM (Friendly) explains ''We have 730 kids playing between 4.30pm and 8.30pm.
''I have 36 referees that control 33 games during the afternoon and evening. We have been running this event since 2003 and there a many teams that didn't make the cut so to speak (in other words they did not get their entry in early enough). We can only handle 8 teams per time slot as that is all the fields we have.''
The games commence at 4.30 each Friday afternoon and run through to around 7.30pm, filling the valley beside Careel Bay with the sound of children laughing in play - easily one of the best sounds anyone gets to hear. The names of the teams are just brilliant too; there are the Ratbags, Rainbow Warriors, Av. Housewives (?!), You Can't Touch This, Chilli, Girl Power, Taipans, Flame Throwers and more - an amazing list.
The Bulldogs also run a very popular a senior (adults) comp on Wednesday nights.

This has become a great making-community get together each week - the canteen is open, the BBQ is fired up, and there are plenty of parents and grandparents who attend, making this a point of connection for everyone from bubs in prams through to those with grey hairs.
Touch Football is a variant of Rugby League, where the tackle is replaced by a touch, making it a low-contact game.
You can only pass backwards. If you get touched with the ball, you have to put the ball on the ground and step over it. The person who collects the ball, known as the 'dummy half', should try to offload quickly because they're not allowed to get touched or score.
Everyone can play Touch Football, that's why it's Australia's largest social sport.
Friendly is joined by Anthony Collins, Ian Dalgleish
Registrar Jazmin Ball, who organises all the food and drinks for everyone, and is backed up by a wonderful group of mums serving at the canteen.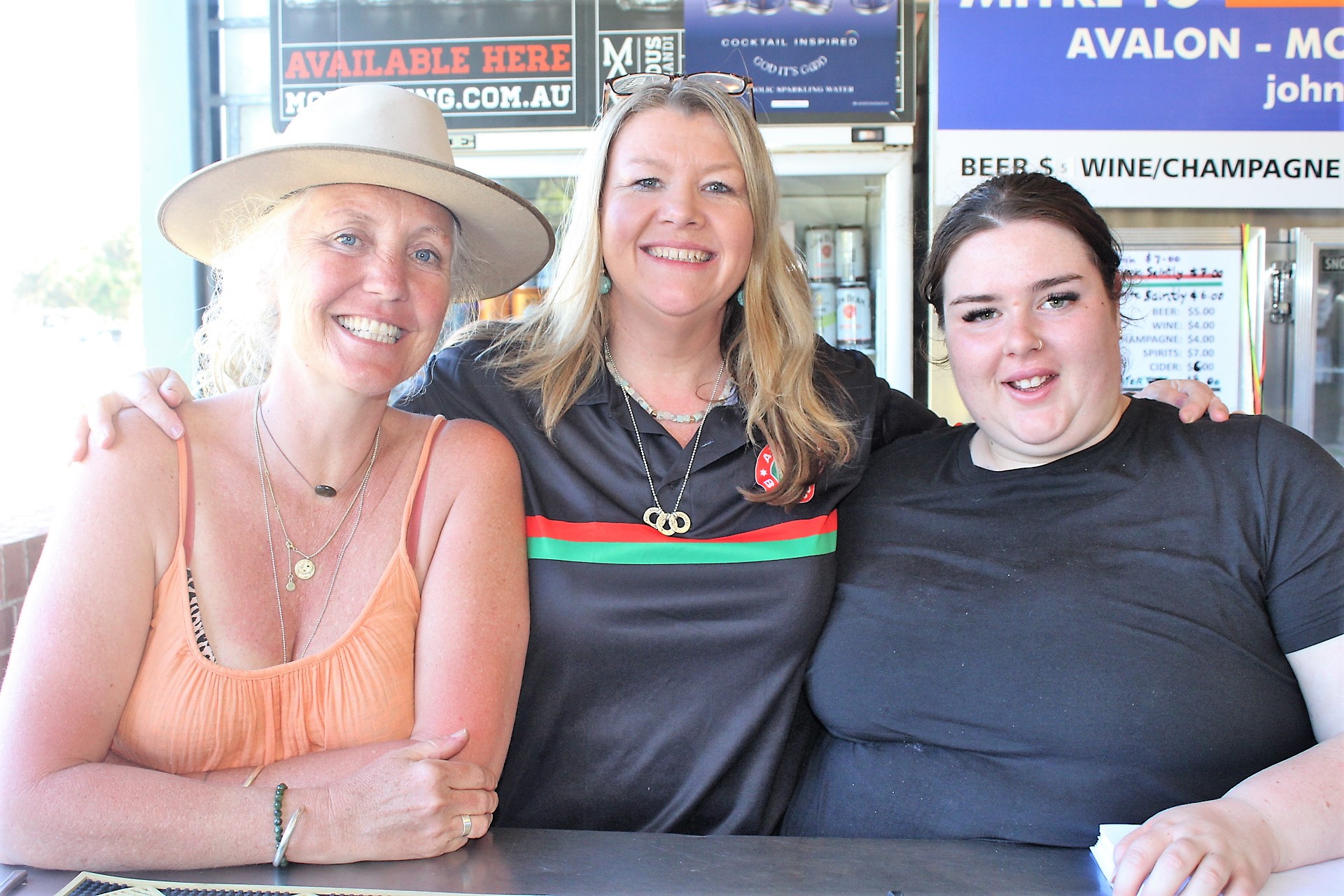 Bulldogs barkeeps Kelcy Roberts, Virginia Leigh and Jazmin Ball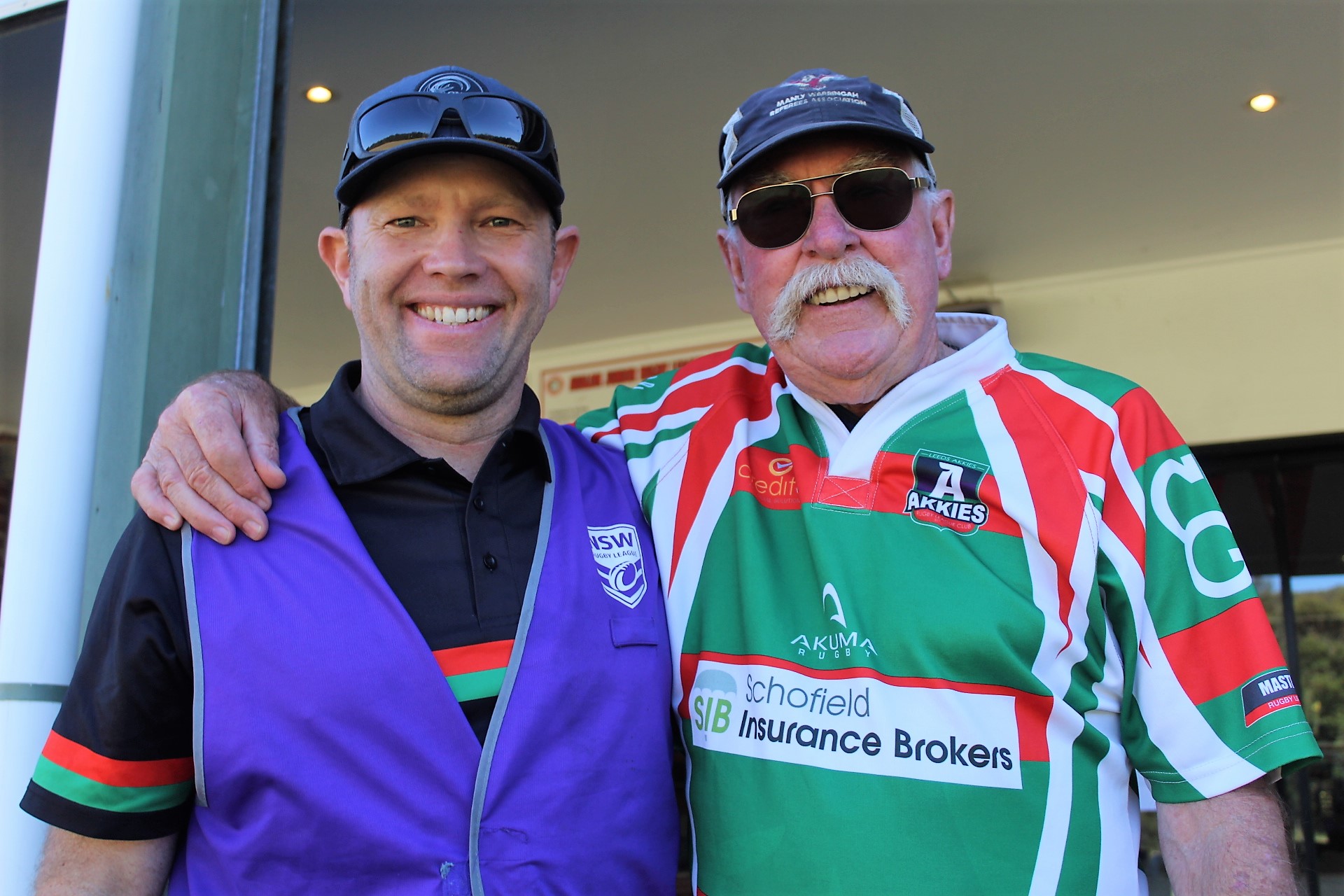 Friendly and AC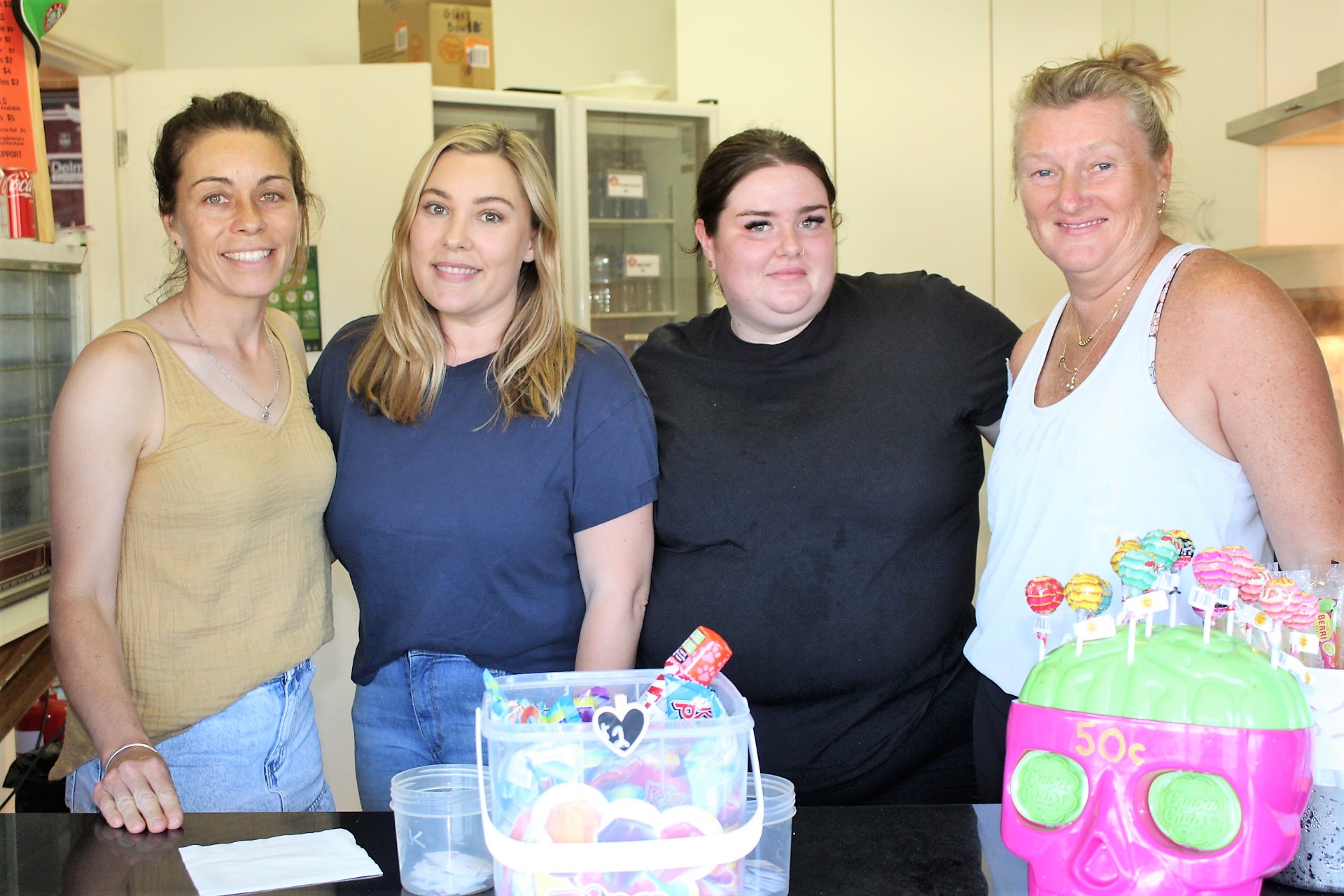 The Canteen Mums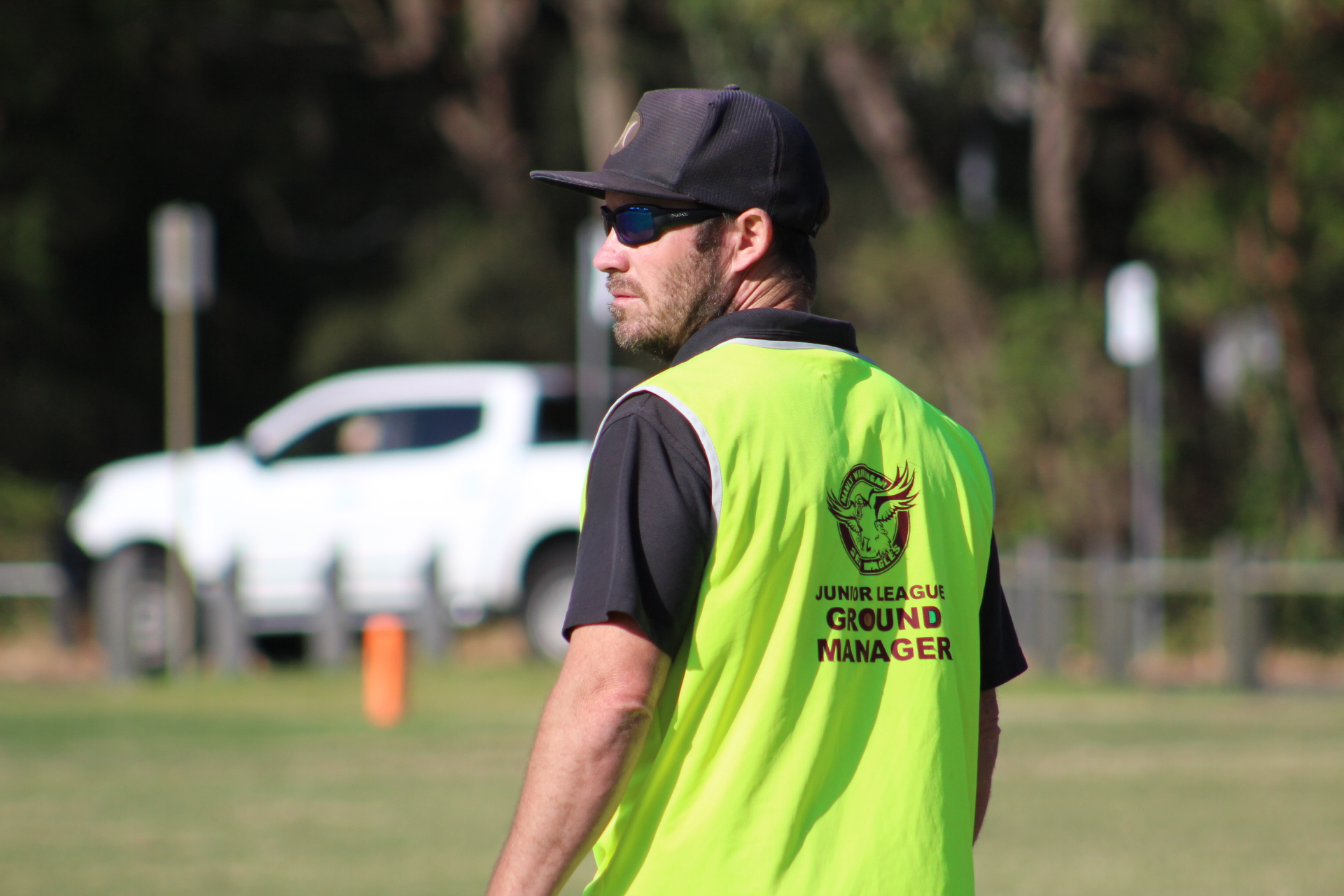 Ian - running the Careel Bay playing fields games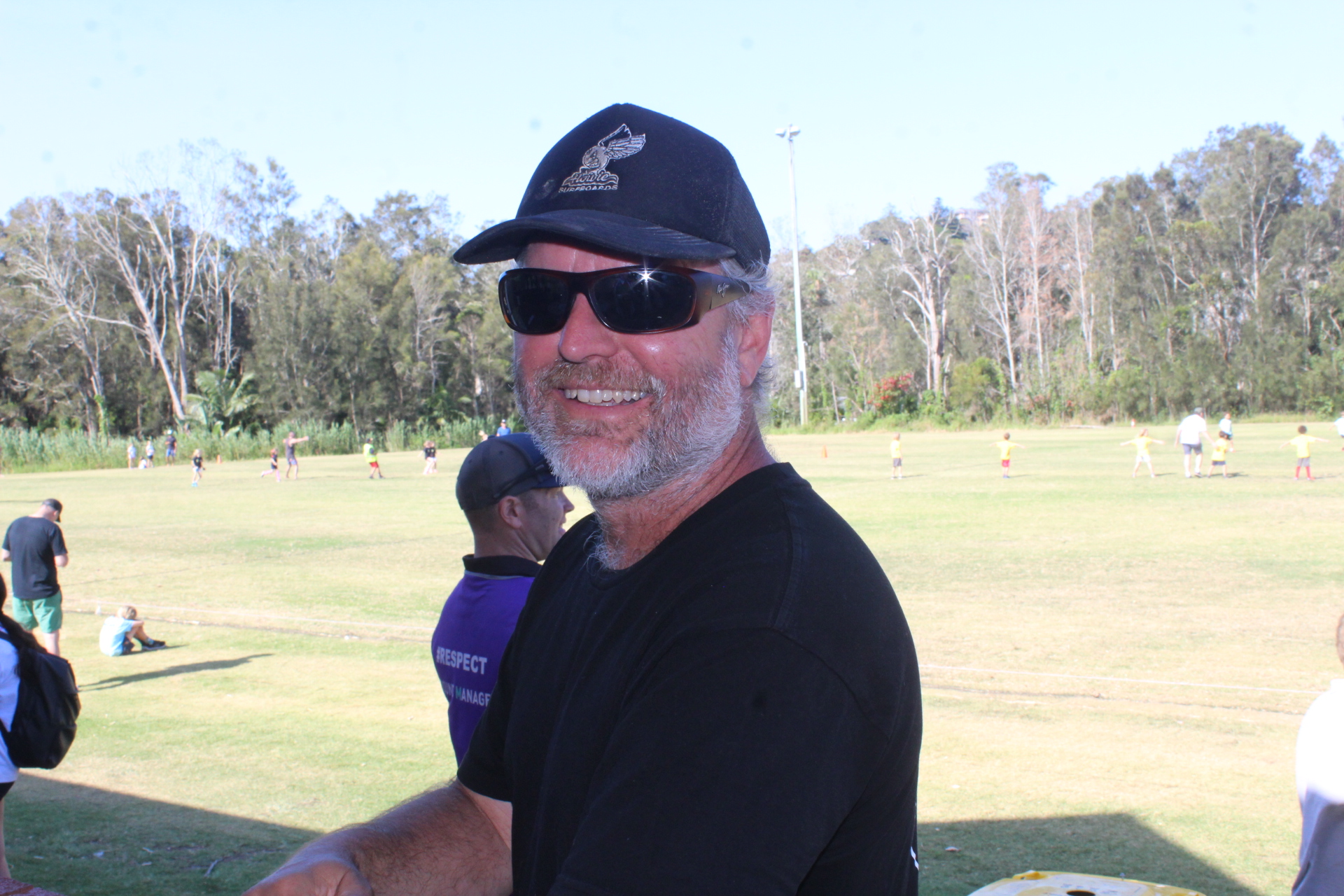 Matt Eves, referee and Ground Manager

The Avalon Bulldogs Junior Rugby League Football Club is a family friendly club that have teams from Under 6's through to A-Grade and welcome players of all ages and abilities to join and become part of the Doggies family.

Registration for the Winter Competition opens December 5th for Under 6's through to A Grade, visit: https://avalonbulldogs.com.au/registration
The Avalon Bulldogs Junior Rugby League Club commenced in the Manly Warringah District Junior Rugby League in 1962, which means they are celebrating their 60th year in 2022. The Touch Footy rounds are celebrating their 20th year.
Their first premiership win was in 1965 by their youngest team, the under 9's - and there have been plenty more since then. The Club was awarded the Pop Hall Trophy for the "Best Club" in Manly Warringah JRL in 1982, 1983, 1988, 1994 and 1999.
This week's Pictorial runs some of Friday afternoon's action, November 25th 2022 - a full album for parents and players has been loaded up HERE for those who want to download some for their own family albums.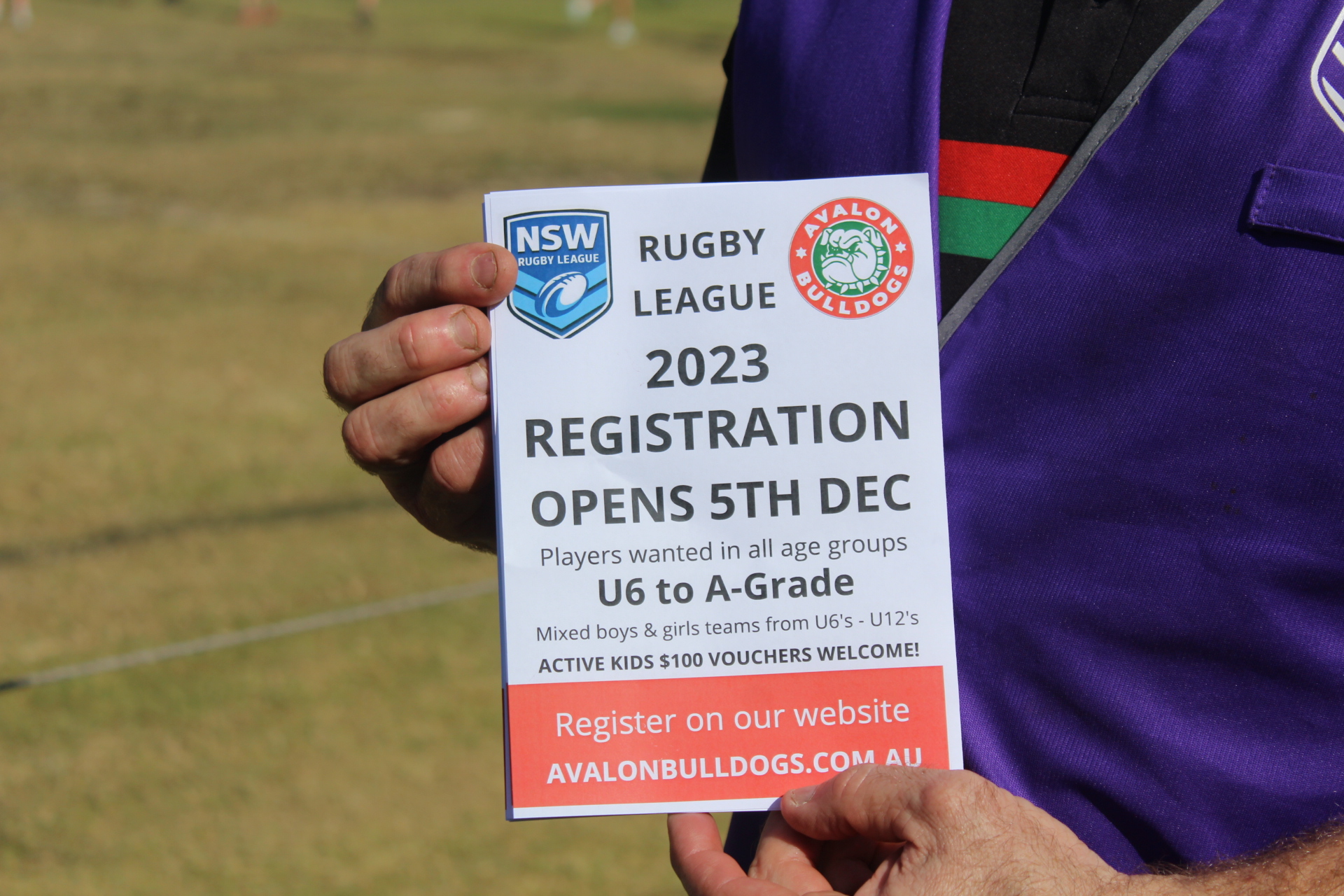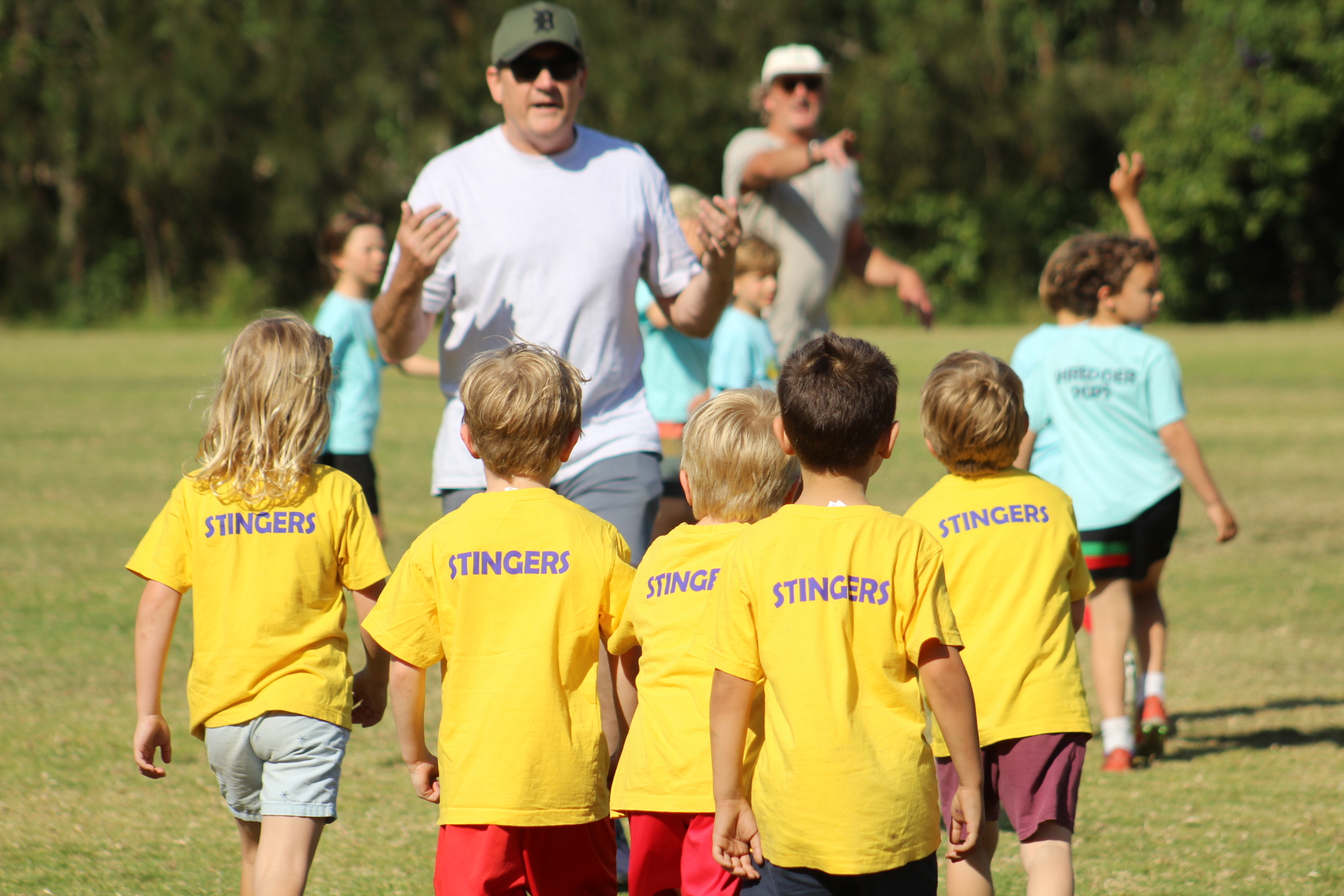 Sydney Short Ocean Racing Championship 2022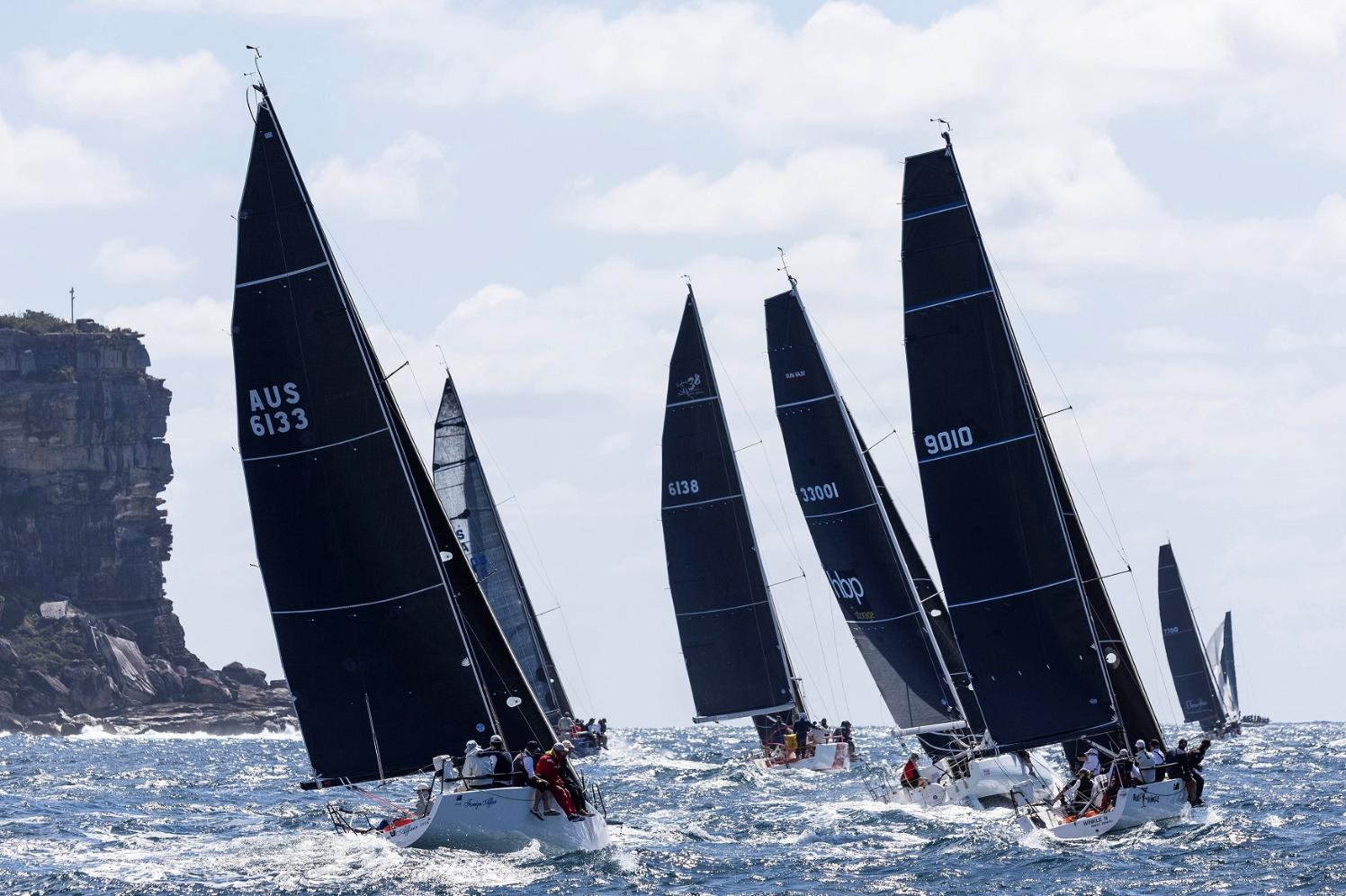 Heading offshore to Lion Island. Photo: Andrea Francolini
Nautilus Marine Insurance SSORC: Strike 1 To Hodgkinson And Sorensen
November 26, 2022
Victoire and Advanced Philosophy were the outstanding recipients of wins in summer like offshore conditions on the opening day of the 2022 Nautilus Marine Insurance Sydney Short Ocean Racing Championship (SSORC) today.
Division 1 of Middle Harbour Yacht Club's (MHYC) 45th running of the event went to Victoire, Darryl Hodgkinson's Carkeek 40. Victoire took a little over a minute out of Keiran Mulcahy's King 40, Soozal from Pittwater and Bob Cox's DK46, Nine Dragons in the race to Lion Island on Pittwater.
Hodgkinson explained, "I just got back from New Zealand last night and arrived at the boat today. We have a new Code Zero which we used and what a weapon! The wind hiked up to 15-16 knots and the sail was perfect. Holy moly, we flew. We were first out of the Heads and kept up with the TP52s all the way to the Island. Of course they got away from us upwind."
Commenting on conditions, the Sydney yachtsman, a past winner of the Rolex Sydney Hobart said, "It was a lovely day out. Sunny, breeze kicking in from 10-17 knots. The sea was a little lumpy, but nothing worth getting upset about."
Over the moon with their win and his new sail, 'Doctor Darryl' continued, "They can go home tonight and worry about us, but I don't think we'll do as well on the windward/leewards tomorrow as we did offshore today."
Division 2 went to MHYC stalwart, Peter Sorensen's Advanced Philosophy, which in his words, "Cleaned up," on his rivals. The Sydney 38 scored a five minute victory over Jack Stening and Colin Gunn's Sydney 36, Stormaway and over 10 minutes to third placed Foreign Affair, the Farr 30 owned by Matt Wilkinson.
"We even beat Division 1 boats," a chuffed 'Sorro' said. "I'm very pleased with myself and the crew. It's good to know I've still got it at 80 years of age! "
The race started in a 12 -13 knot sou-sou-easterly. As day wore on it went from 145 degrees to 100 degrees on the offshore course, equating to a spinnaker run to Lion Island and a tight reach coming home.
"On the spinnaker run up, we stayed close inshore - that's the golden rule – stay out of the southerly current. It paid off to go inshore and we went in dead square. Khaleesi and all those big boats (Division 1) went out to sea and when they came back in, they were with us.
"It was one of those lovely days on the water and all worked well today. I've got some pretty good guys on the boat and we sailed the boat well. We got there today because we went the right way and did the right things. Tomorrow is another day and a different race format…"
Spring Becomes Summer In Pittwater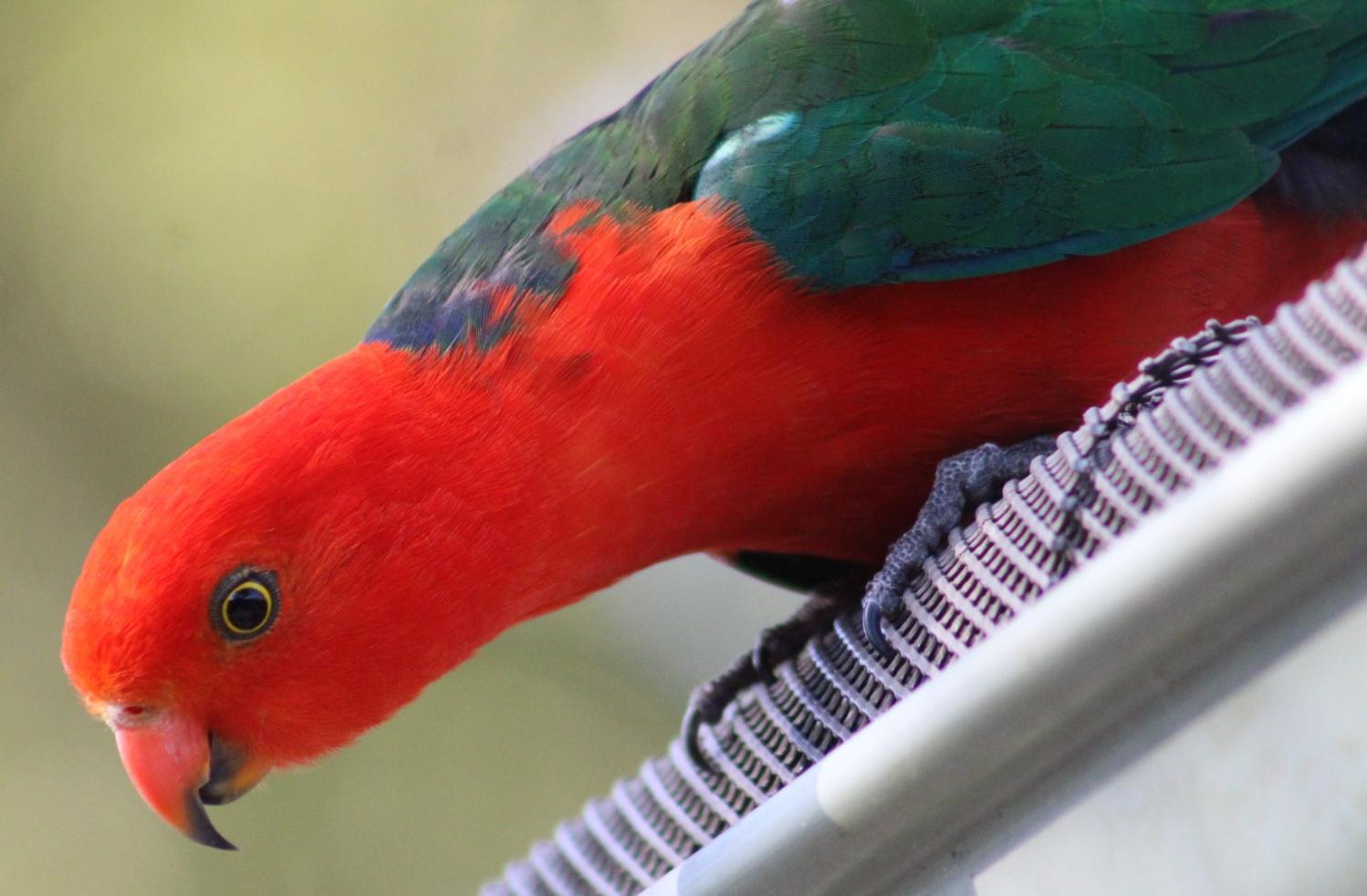 Australian king parrot (Alisterus scapularis), male. Photo: A J Guesdon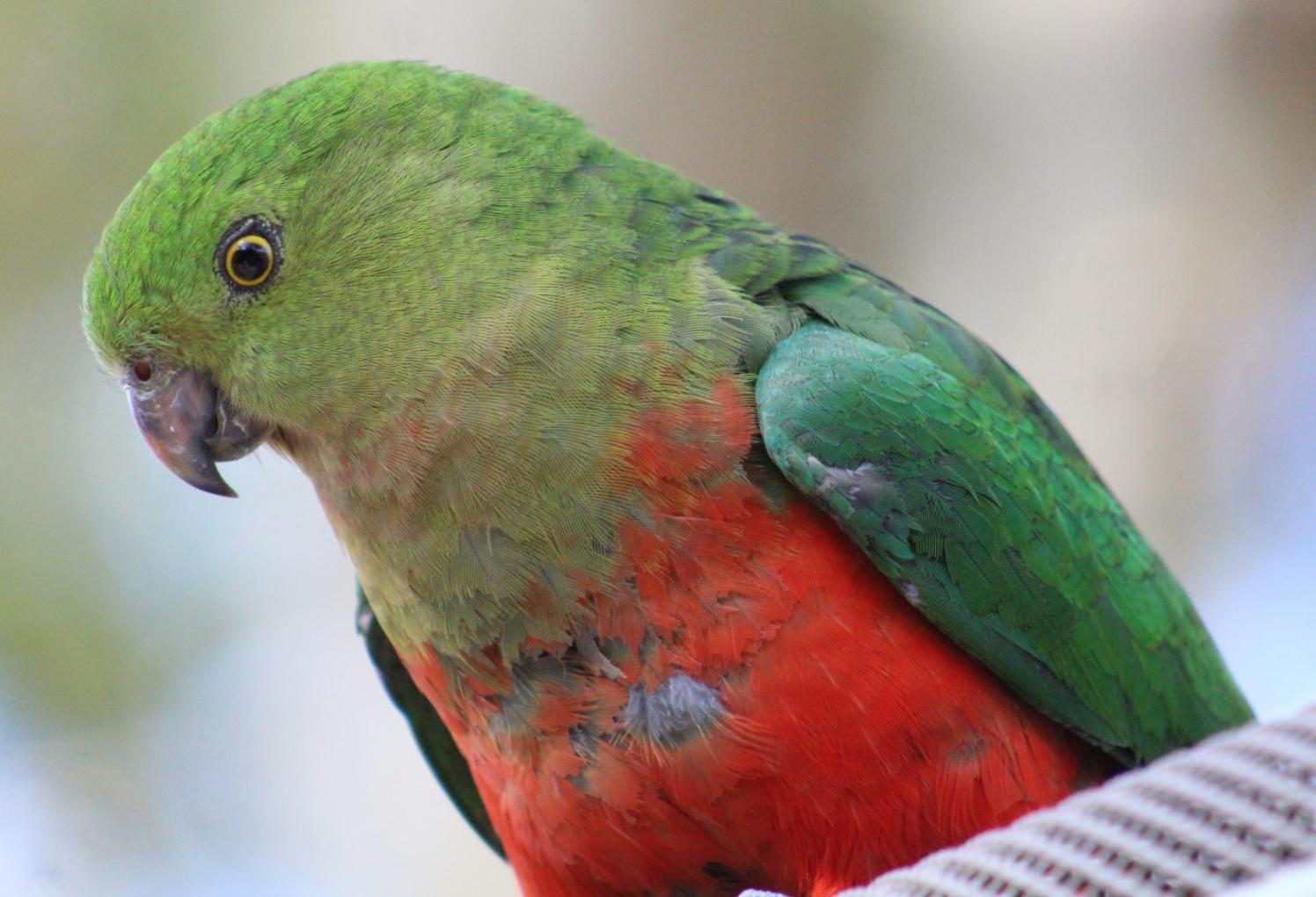 Australian king parrot (Alisterus scapularis), female. Photo: A J Guesdon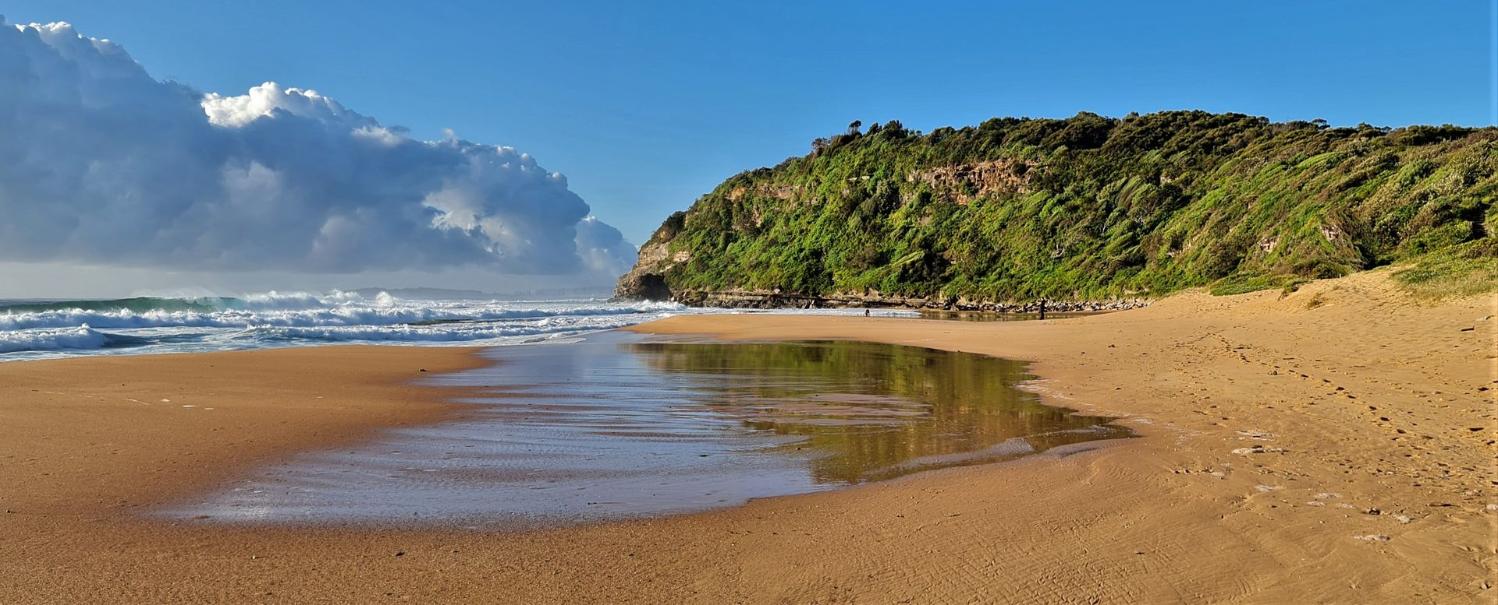 Turimetta Reflections 1. Photo: Joe Mills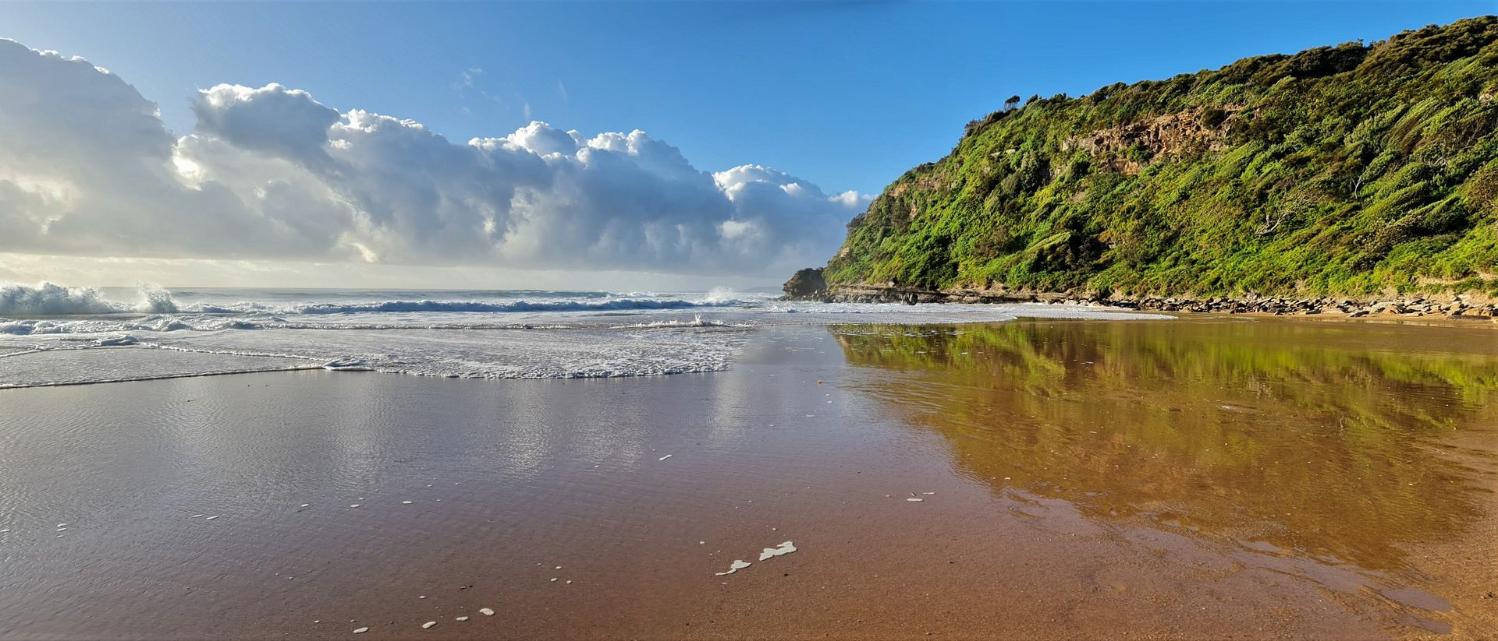 Turimetta Reflections 2. Photo: Joe Mills
Turimetta Reflections 3. Photo: Joe Mills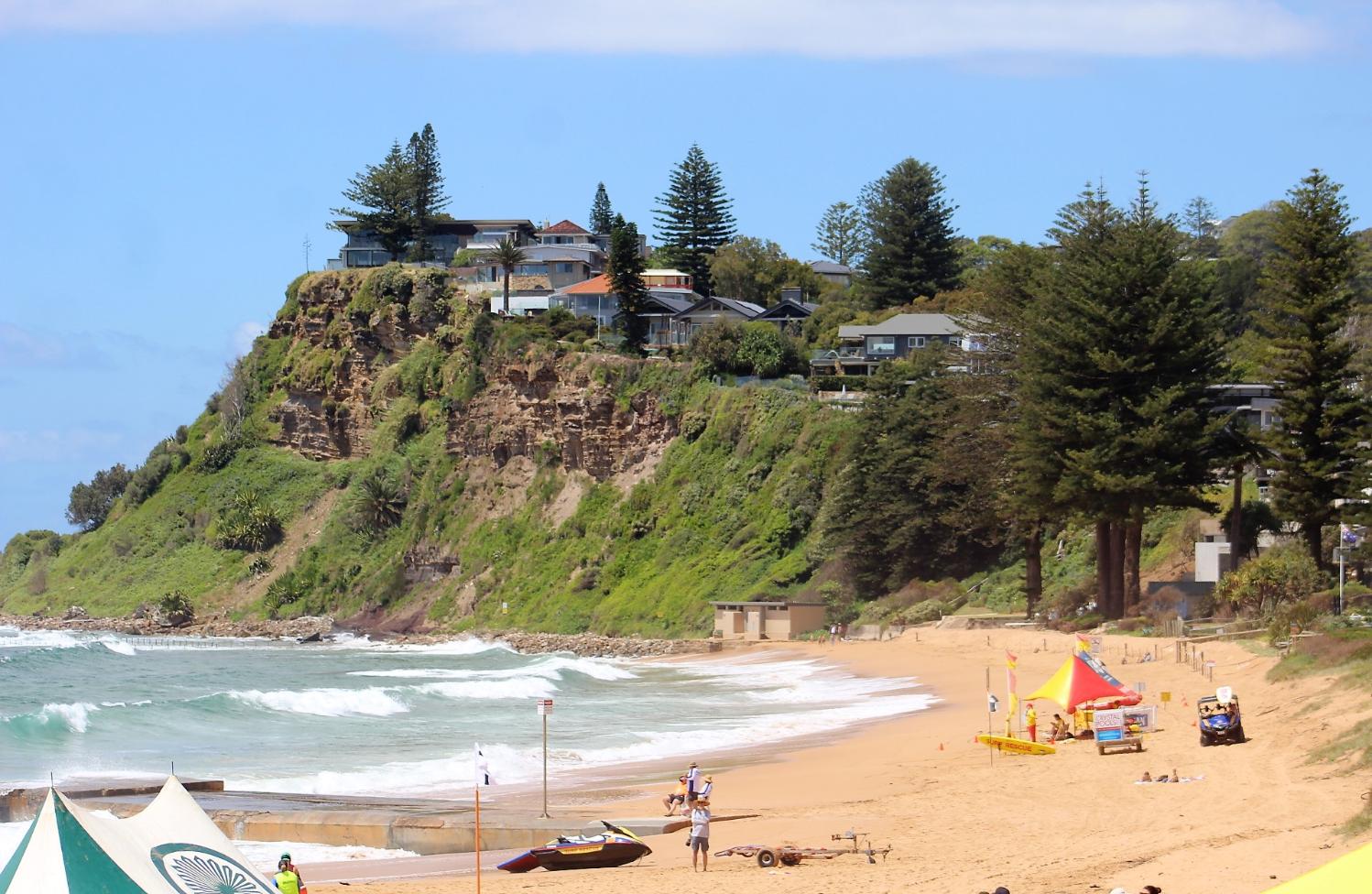 South end of Newport Beach. Photo: A J Guesdon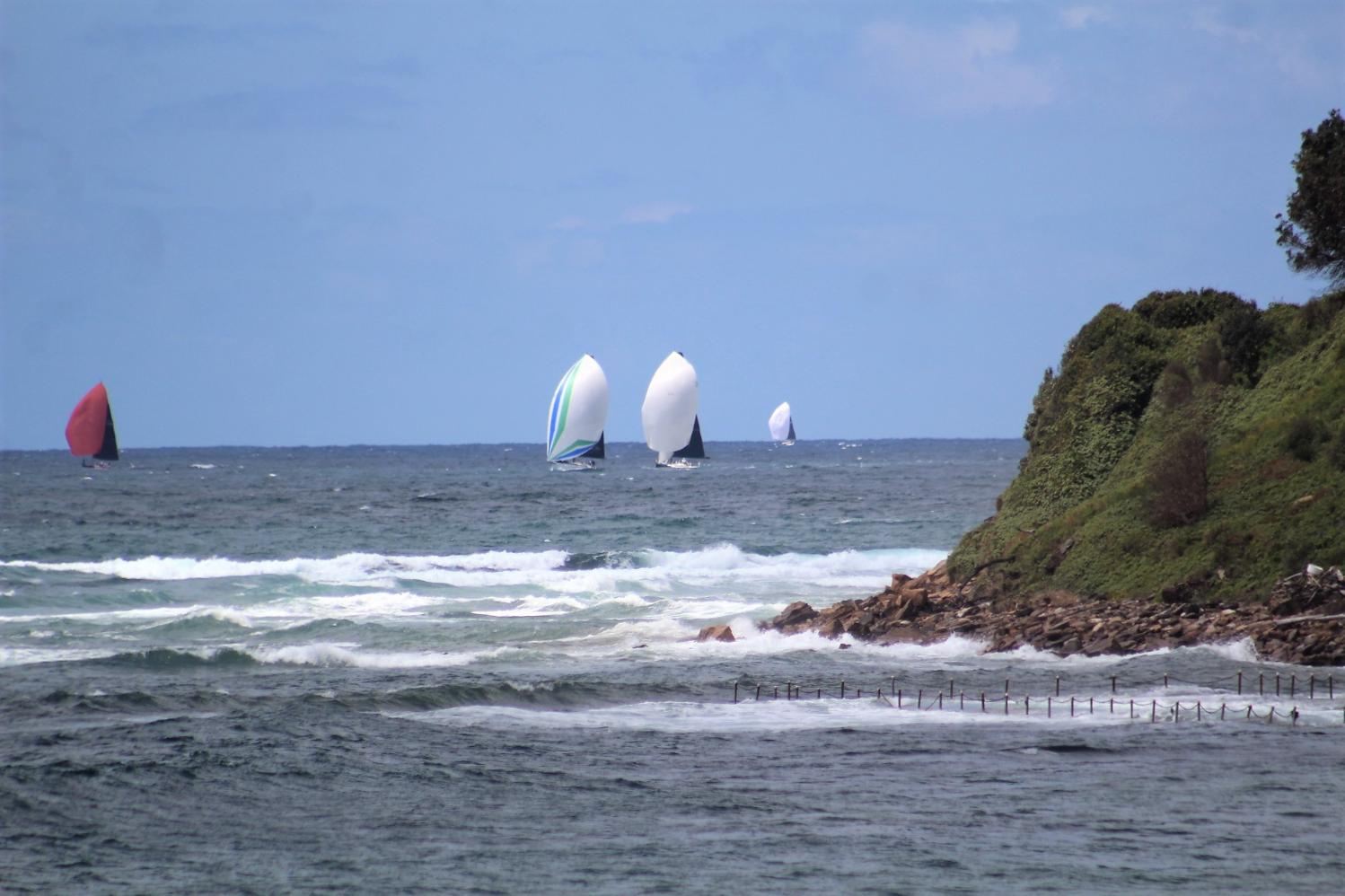 Sydney Short Ocean Racing Championship Lion Island Race 2022 off Newport on Saturday November 26th - this is Middle Harbour Yacht Club's (MHYC) 45th running of the event. Photo: A J Guesdon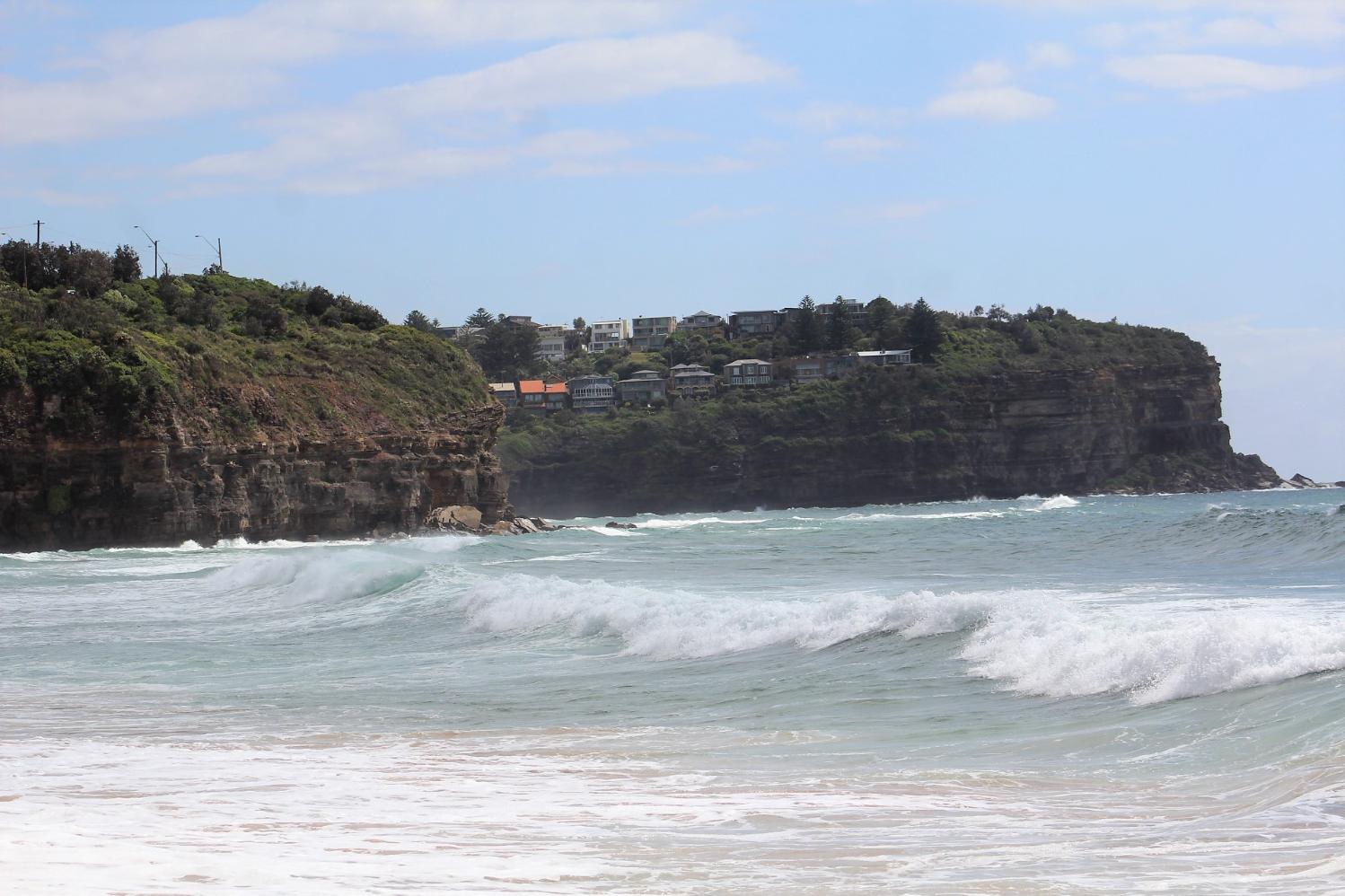 North Newport and North Bilgola headlands.
Australian king parrot (Alisterus scapularis), male. Photo: A J Guesdon
Past Features Archives (pre 2014)
Pittwater Online News was selected for preservation by the State Library of New South Wales and National Library of Australia. This title is scheduled to be re-archived regularly.
Archived Issues (2014 on) may be accessed here: pandora.nla.gov.au/tep/143700