June 19 - 25, 2022: Issue 543
Marine Rescue Broken Bay: BB21 Here
The new vessel for Marine Rescue Broken Bay, BB21, completed her long journey by road from Yamba to Bayview arriving late on the afternoon of Tuesday June 14.
BB21 was quickly splashed and moored alongside her bigger sister BB30. Over the next couple of weeks, our members will be inducted into the vessel with the aim to have her responding to rescues late July 2022.
The current 6.5m Gemini RHIB had reached its end of life, and it's possibly had a hard life. This was the 'go-to' boat that MRBB volunteer members have used for fast response; it's also been used in flood rescues up at Taree and again this year at Wiseman's Ferry, and it's completed many trips to Sydney Harbour as well on top of the frequent use around the waters of Pittwater and Broken Bay. Consequently, it has reached its end of life and the MRBB Unit needed a replacement.
The new boat is a split console Naiad RHIB, a little bit smaller than our current vessel at 7.5metres, and the first 7.5 vessel in the Marine Rescue fleet in this configuration.
At this stage it will have twin 175 horsepower engines. It has been designed to have a drop-down bow as one of the learnings we found in helping people off beaches or off rocks with the Gemini, it was difficult to get 'not so nimble' people into the Gemini because of the high sides, therefore the drop-down bow on the new boat will make it a lot easier for people to get in and out of the new boat removing any potential injury.
More In;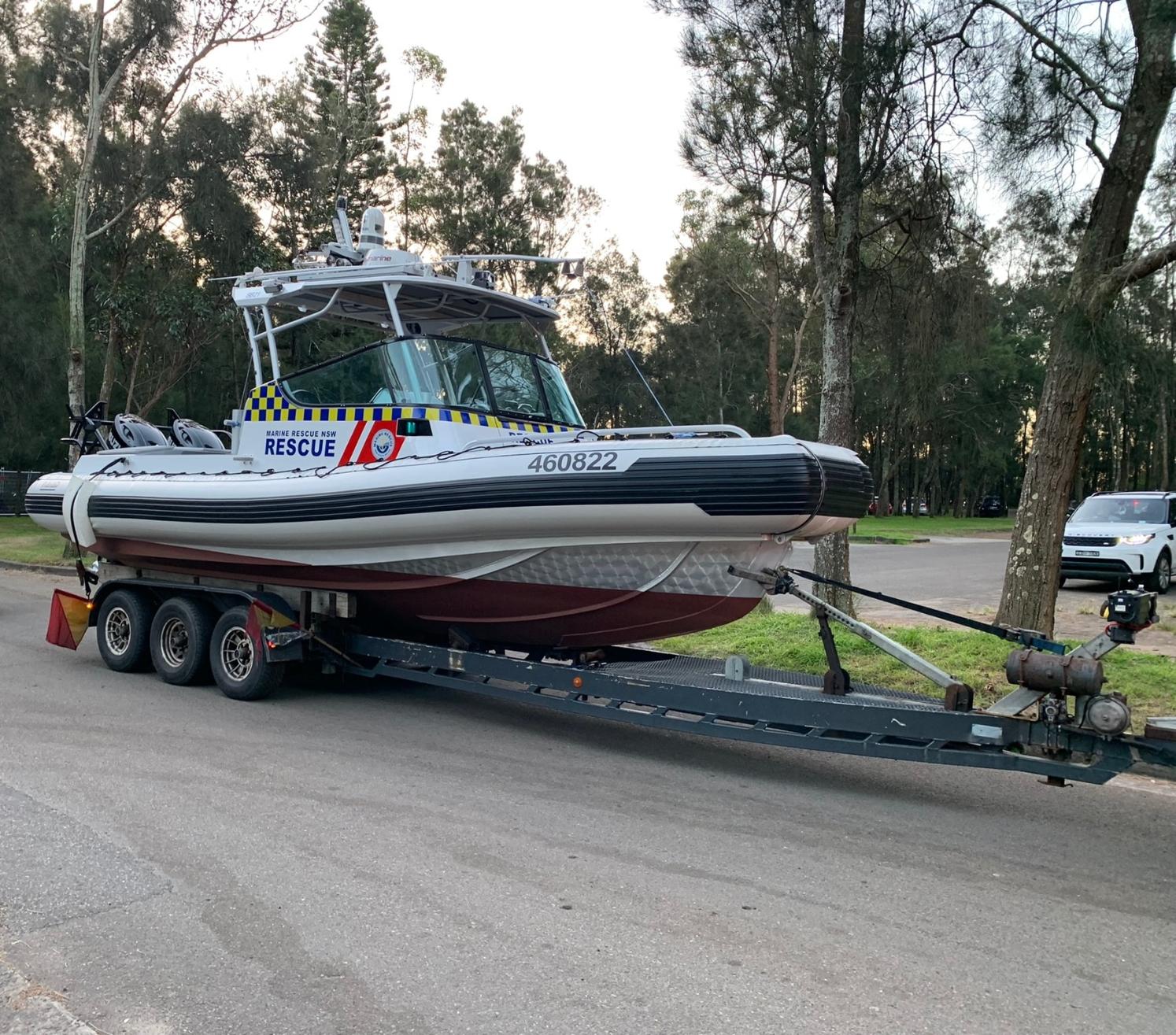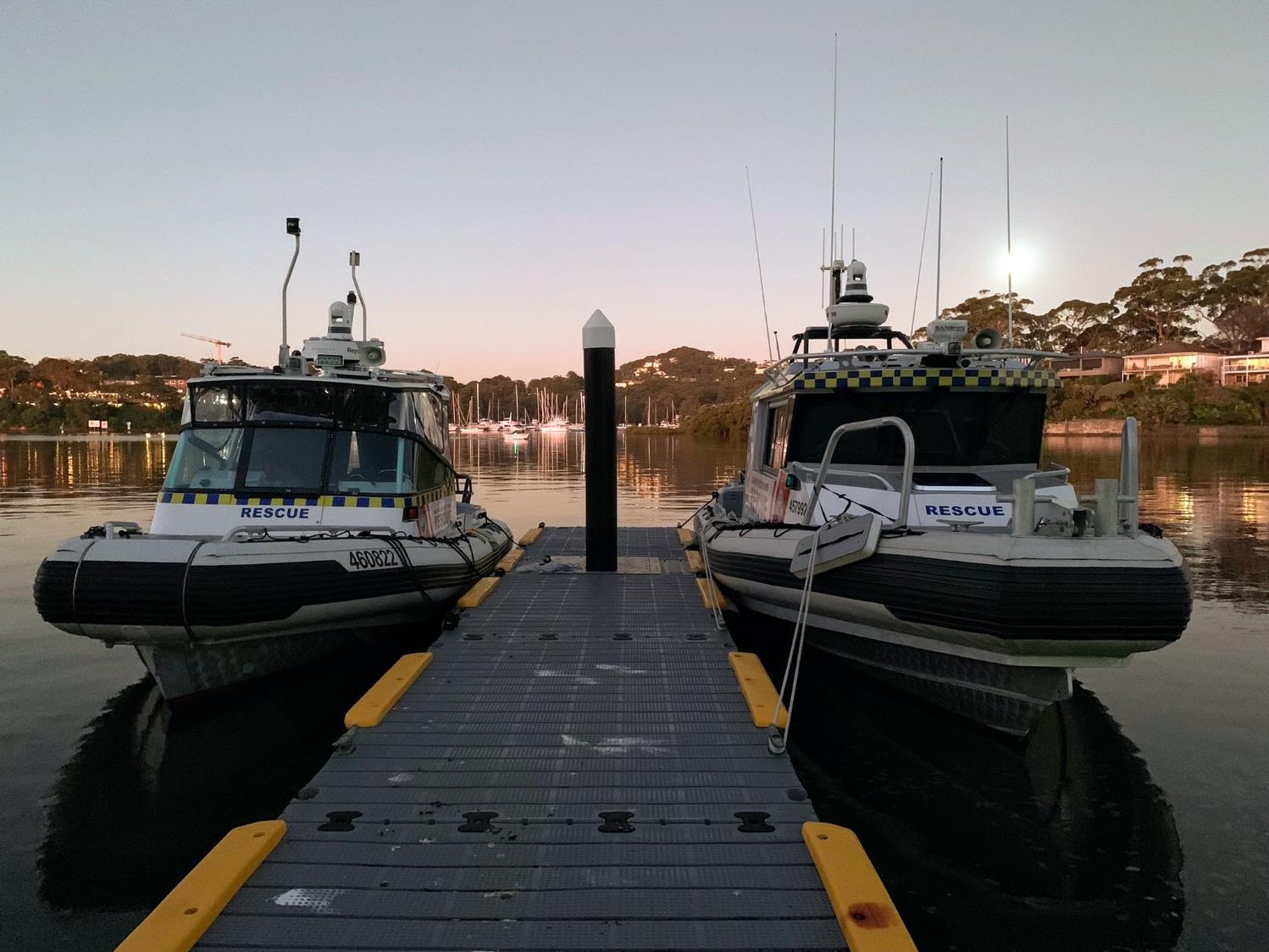 Council To Revitalise Bayview Church Point Foreshore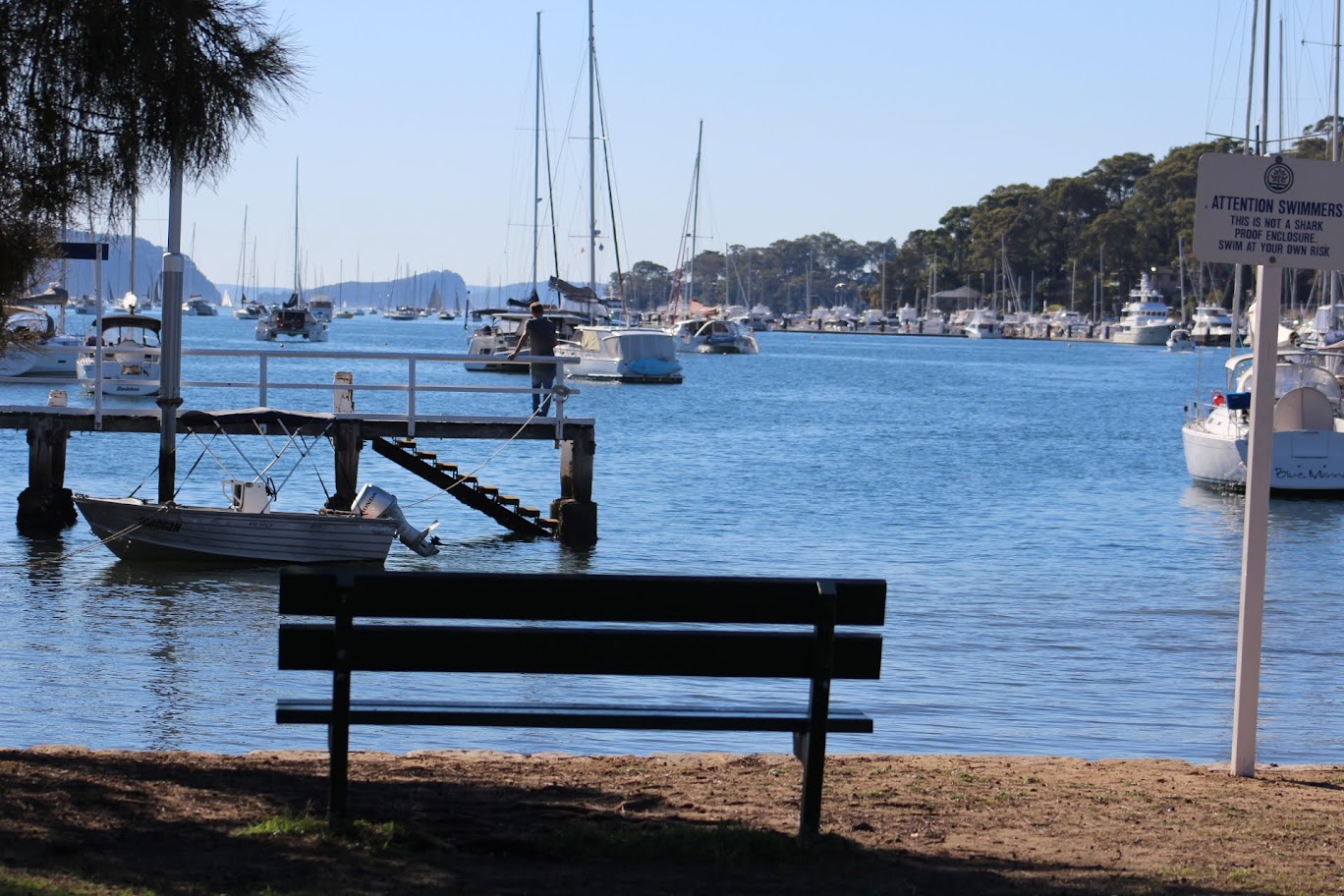 Bayview and Church Point residents will benefit from an upgraded seawall and pedestrian pathway along the stunning Pittwater foreshore.
A new sandstone seawall will be constructed at Bayview to ensure the ongoing structural integrity of Pittwater Road and the foreshore pathway will be widened to increase pedestrian safety.
Northern Beaches Mayor Michael Regan said the works will also provide greater connectivity for local residents and environmental benefits.
"Church Point is the gateway to Pittwater's offshore communities and a beautiful location for walking, cycling and boating," Mayor Regan said.
"Improvements to the pedestrian path, which is part of the popular walkway extending from Mona Vale to Church Point, will ensure the safety of all residents and visitors, while upgrades to the seawall will preserve the structural integrity of Pittwater Road.
"We're working closely with Bayview and Church Point Residents Association to upgrade and improve their local foreshore."
Photo: Jenny Rosen AM, Secretary of the Bayview Church Point Residents Association, with local member Rob Stokes and Mayor Michael Regan. Image: NBC

Widening the path along the foreshore from 900mm to 2100mm will minimise the impact on mangroves and potentially provide opportunities for greater habitat.
The $1.2 million project will have significant safety, connectivity and environmental benefits as well as remove existing hazards along the path and minimising the impact on mangroves.
The design is close to being finalised and will be publicly exhibited soon with works expected to commence in Autumn 2023.
This project is made possible thanks to a $599k grant from the NSW Governments Metropolitan Greenspace Program and through funds allocated by Council.
Local Member for Pittwater Rob Stokes said the upgrades would help improve green open space along the foreshore.
"This is one of our community's most picturesque foreshore walking areas and this project will help make it safer and more accessible.
"There's been fantastic collaboration between the community, Council and State Government and it's great we've now secured the funds to progress the works."
These proposed works follow on from works completed at Winnererremy Bay in mid 2020.
In July of that year Council announced that the foreshore at Winnererremy Bay, Mona Vale has recently had an upgrade to prevent further erosion where the bay meets the park.
The upgrade includes a 130-metre sandstone seawall, 80 metres of bespoke rock revetment seawall and stairs, as well as accessible ramp access making the beautiful Pittwater foreshore accessible to people of all abilities. Accompanying the upgrade was returfing, new gardens, and seating.
The aim of the project was to be as sustainable as possible by utilising a design that did not require material to be excavated and taken offsite to be disposed of in landfill.
Council also used natural marine-grade sandstone with a life cycle in excess of 200 years meaning no maintenance is required.
2022 NSW Architecture Awards Shortlist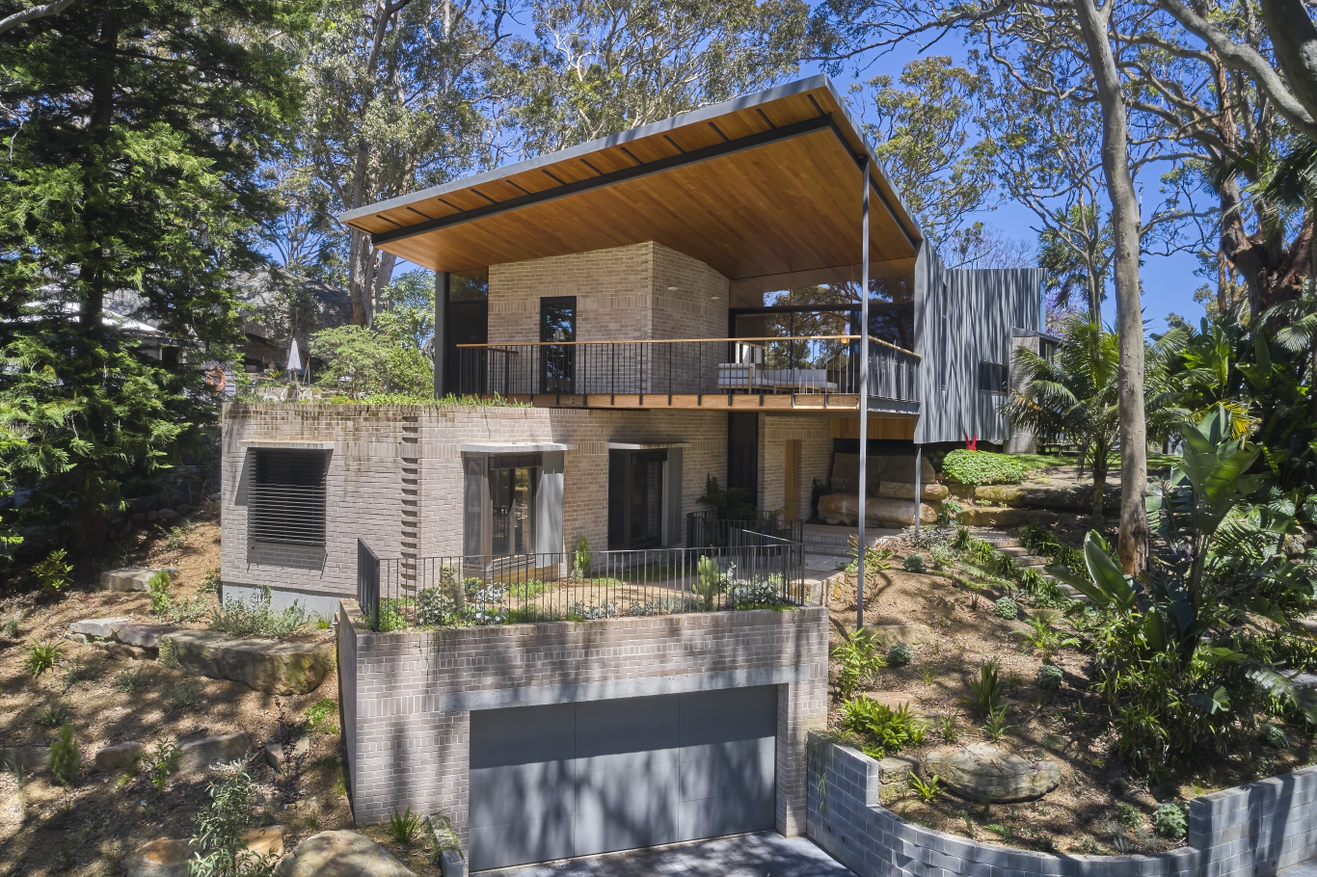 Chisholm House | Richard Smith Architect | Photographer: Michael Nicholson - shortlisted in both the Residential Architecture – Houses (New) and Sustainable Architecture categories
The NSW chapter of the Australian Institute of Architects has revealed the shortlist for the 2022 NSW Architecture Awards.
More than 100 entries have been shortlisted across 11 categories with several projects shortlisted across multiple categories.
Entrants presented to the awards juries, chaired by former NSW government architect Peter Moud, in early March and winners will be announced on Friday 1st of July.
The Australian Institute of Architects is dedicated to the promotion of Australian architects and architecture in both national and global arenas. Since 1981, the Institute have upheld excellence in the profession by recognising best practice in the field through our National Architecture Awards program and inspiring others to continue striving to positively shape communities through architecture.
The Institute's Awards Program enables public and peer recognition of the innovative work of members, and provides the Institute with a valuable mechanism to promote architects and architecture across Australia and internationally.
The National Architecture Awards is an integrated, hierarchical program resulting in annual awards at National, Chapter (State and Territory) and, in some states, Regional levels. To enter the National Architecture Awards, Institute members submit projects at the relevant chapter or regional level depending on the project's location.
Awards in each category are based on a three-tier system, in decreasing order of merit. Only State or Territory Named and Architecture Awards progress to be considered for a National Award.
This year there are a number of local projects from our area that have been shortlisted, some in two categories, as well as some great designs that show old ideas transformed into futuristic structures. Details of these, as provided are available via the link below.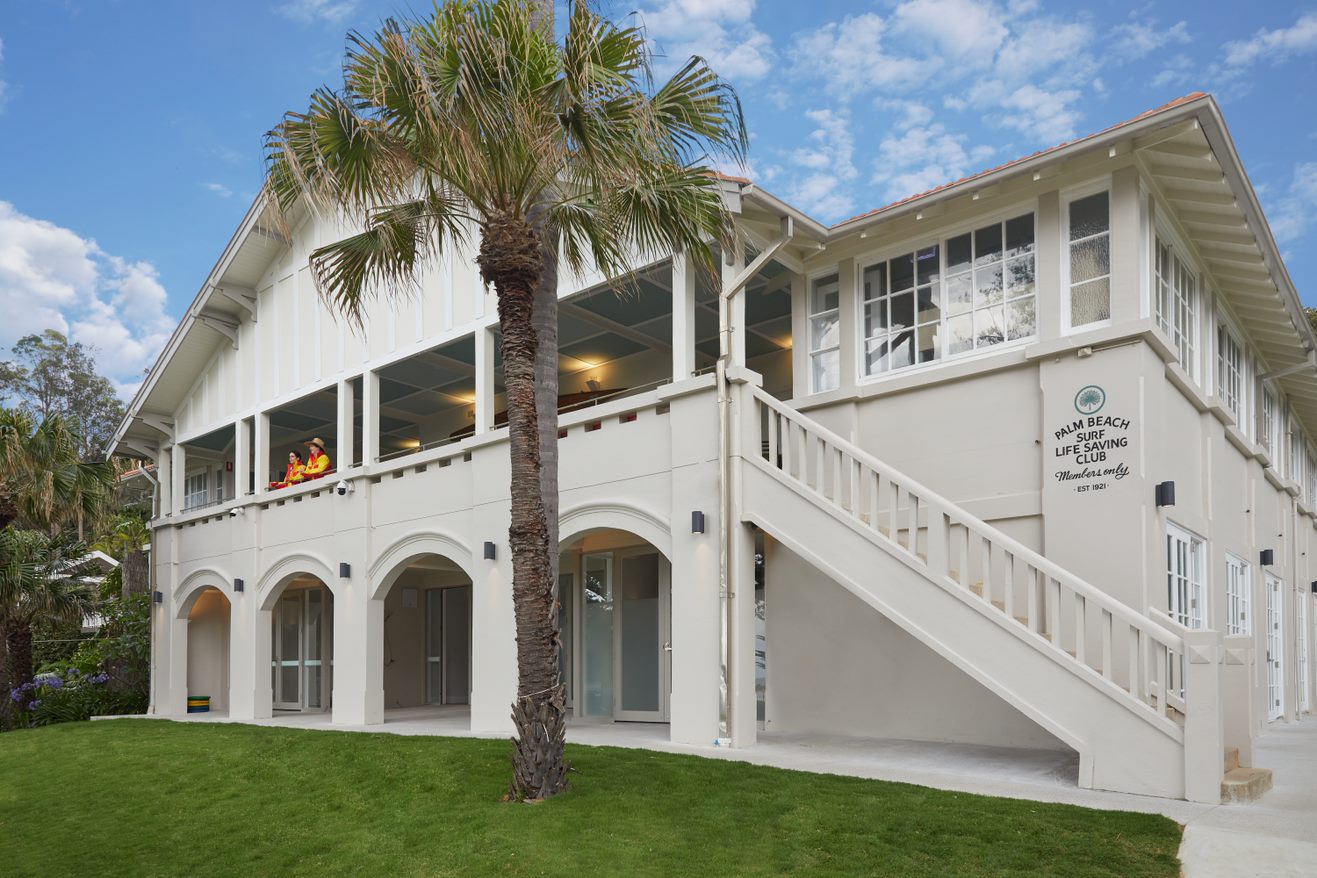 Palm Beach Surf Club | Allen Jack + Cottier (AJ+C) | Photographer: Graham Jepson
Park & Ride Indicator At Warriewood Not Working + Bus Driver Shortage Impacting On Commuters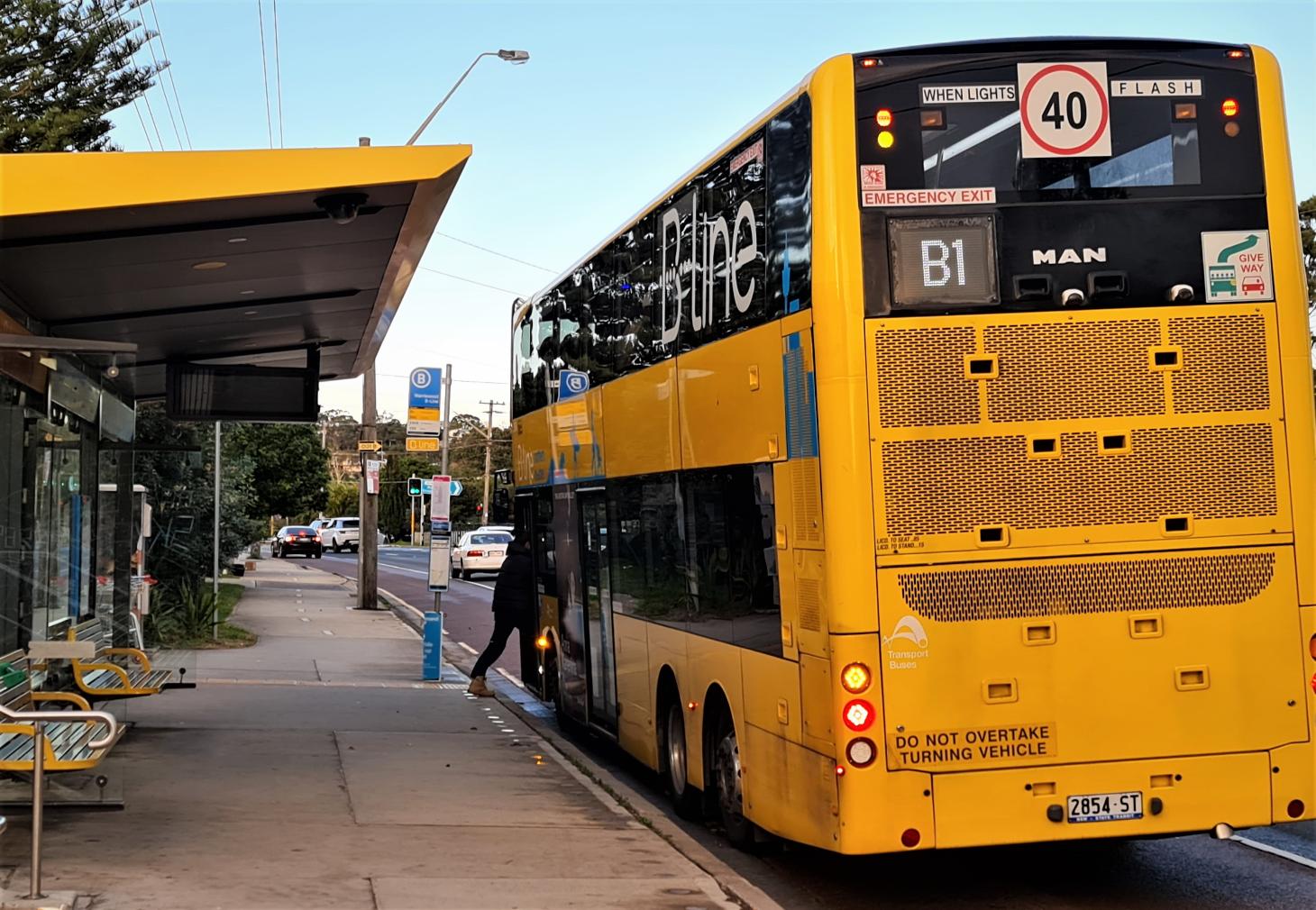 Residents of North Narrabeen and Warriewood have been expressing their frustrations during the past few weeks over a malfunctioning indicator panel at the Warriewood Park and Ride facility. The indicator lets commuters know what buses are coming and how far away they are.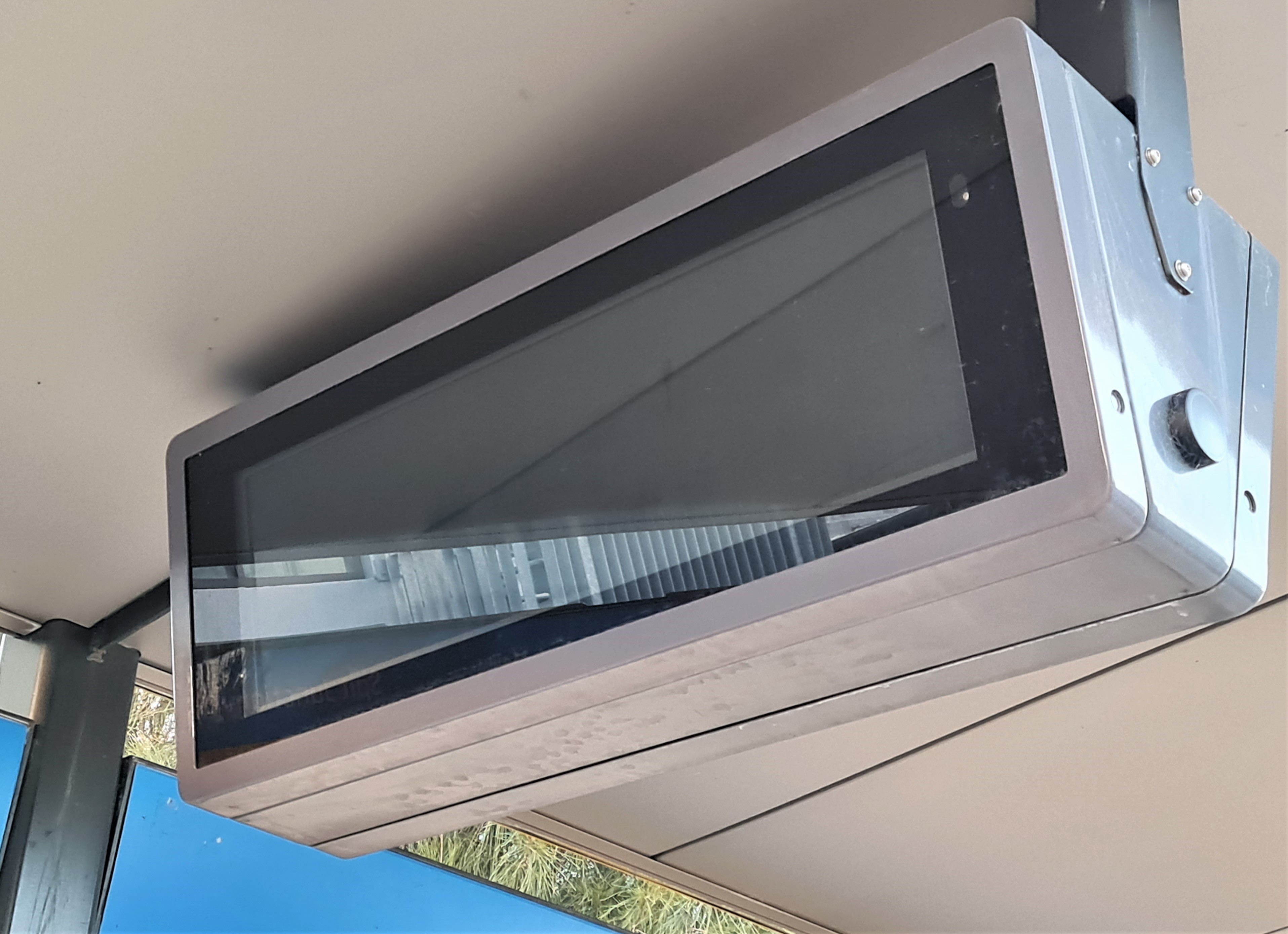 the not working indicator. photo supplied
One city commuter explained herself and others want to catch the express city bus 190X, because it saves a lot of time for city workers, but she has no idea if the bus is in operation or not. She then has to catch the B1 bus, which is OK, but then the purpose of the indicator panel is defeated. To overcome this problem, her husband drops her off at the Narrabeen B1 bus stop, over the bridge, where the indicator panel works. They then become one of those cars on the roads we're all trying to get off the roads by using public transport.
The other problem is that when there is a shortage of drivers (eg COVID, flu etc) then the buses which are first cancelled are the 190X, and drivers transferred to B1. Unfortunately commuters have no way of knowing this.
The same experience is occurring for those commuting from Frenchs Forest or Terry Hills to town or Chatswood - many of their peak hour services are cancelled while they are waiting at the bus stop to catch the bus - meaning more cars are being added to already bad traffic jams.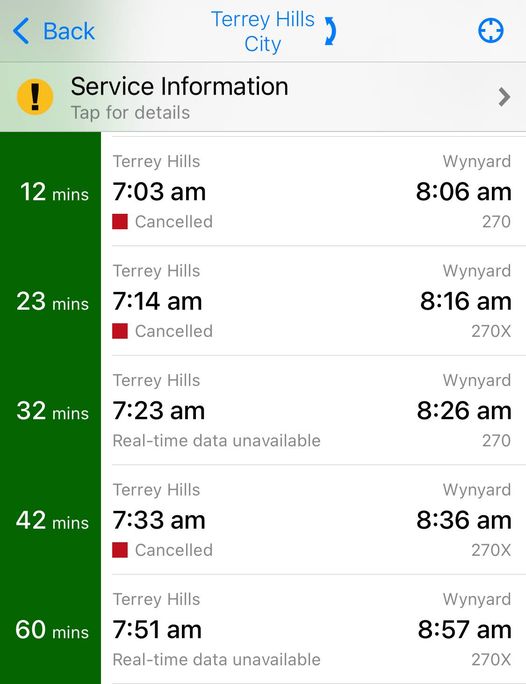 Tuesday morning, June 14, 2022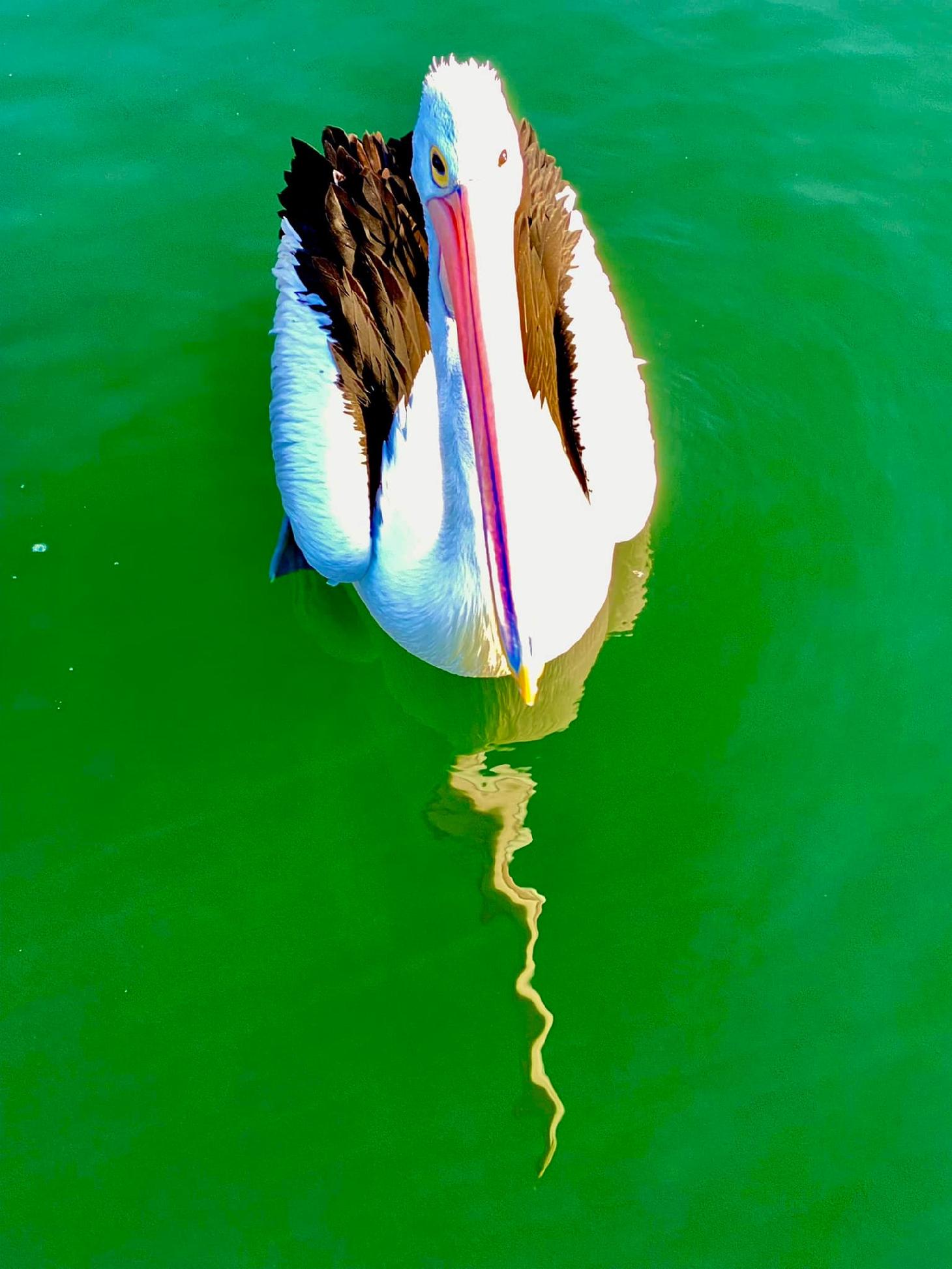 Careel Bay Pelican, June 2022. Photo by Adriaan van der Wallen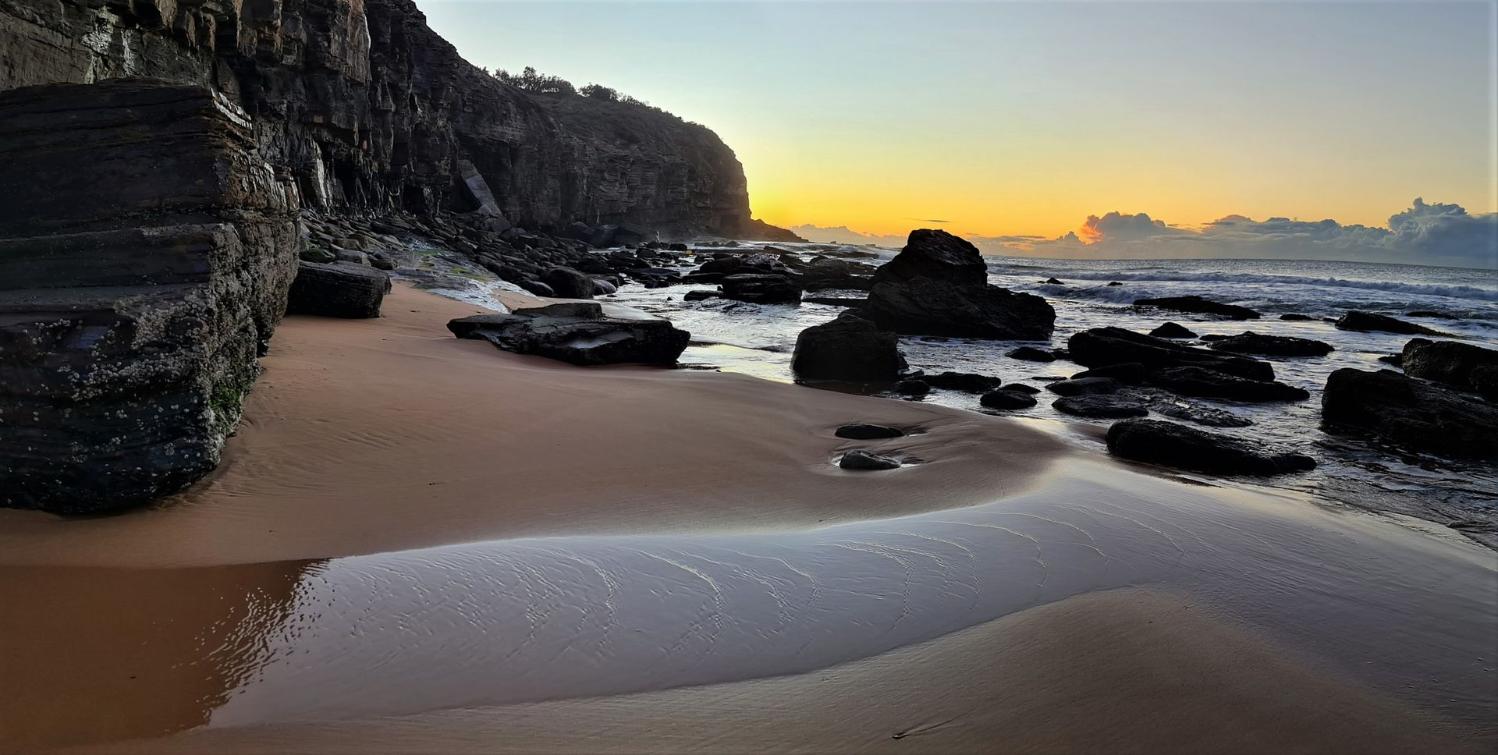 Turimetta Dawn, June 17, 2022. Photo by Joe Mills. Joe says; ''Today's tide was very low, enabling the best ever views of the northern headland rocks''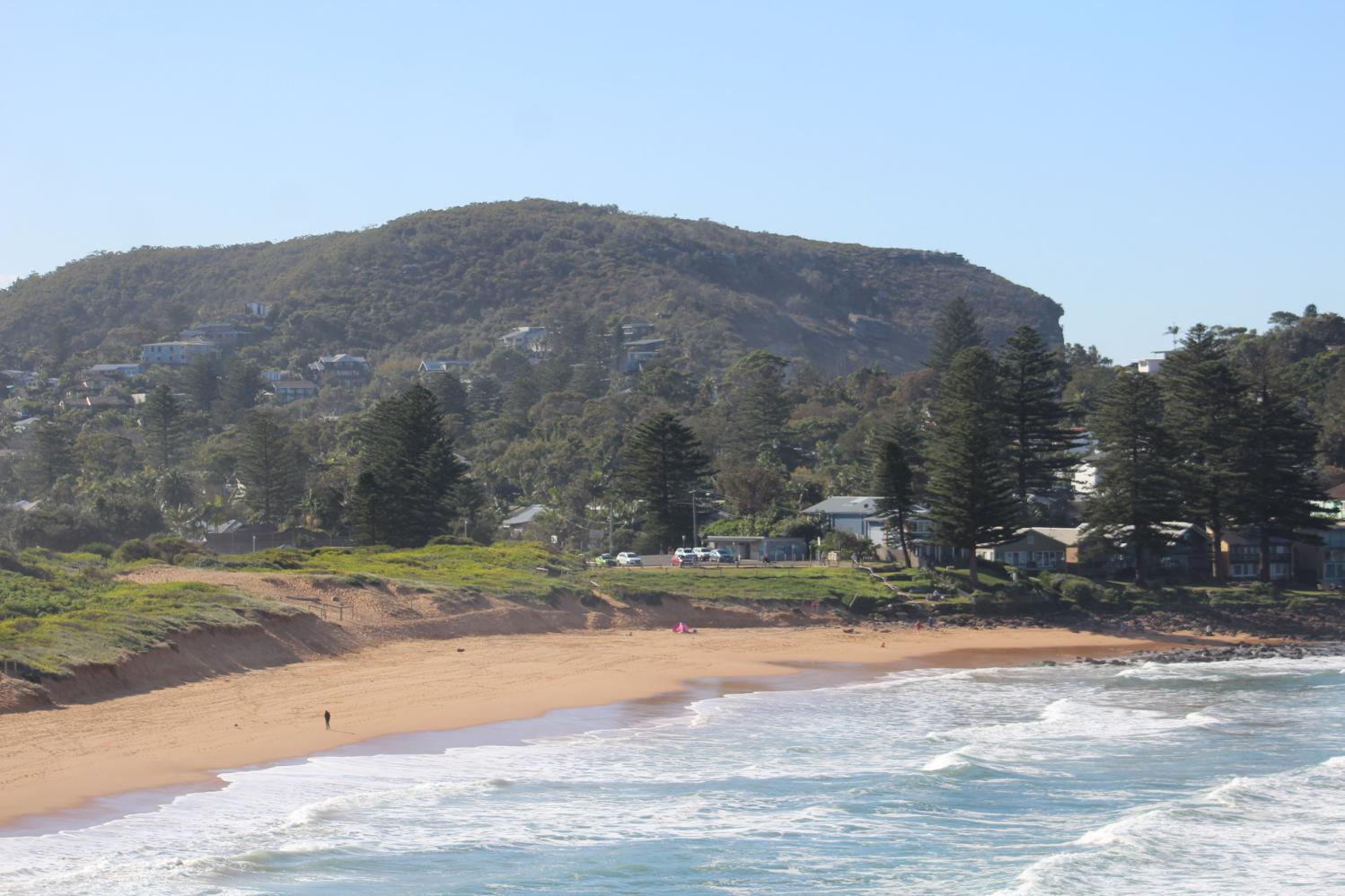 View over Avalon Beach to Bangalley, June 13, 2022. Photo: A J Guesdon
Past Features Archives (pre 2014)
Pittwater Online News was selected for preservation by the State Library of New South Wales and National Library of Australia. This title is scheduled to be re-archived regularly.
Archived Issues (2014 on) may be accessed here: pandora.nla.gov.au/tep/143700