June 19 - 25, 2022: Issue 543
Park & Ride indicator at Warriewood not working + Bus Driver Shortage impacting on commuters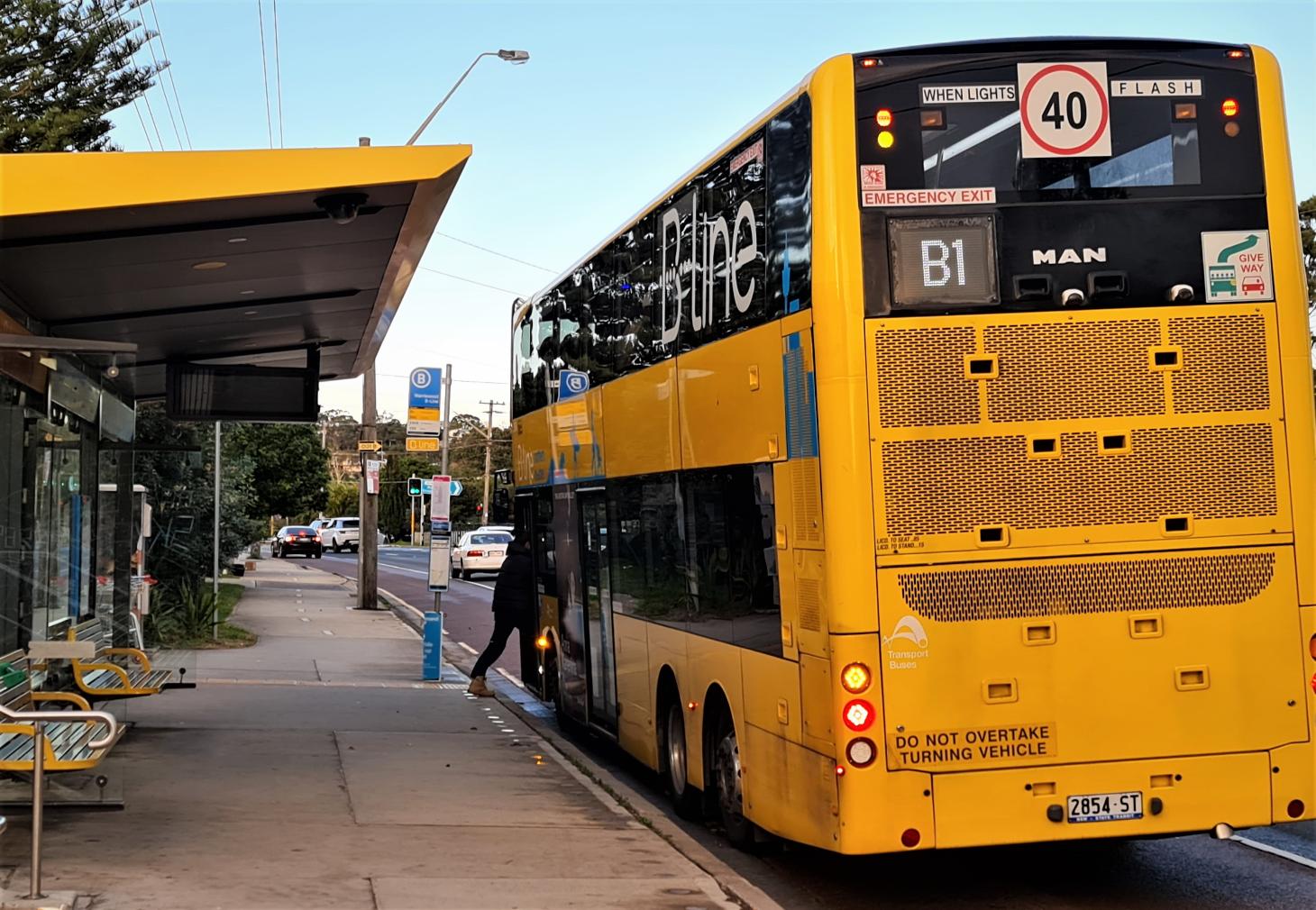 Residents of North Narrabeen and Warriewood have been expressing their frustrations during the past few weeks over a malfunctioning indicator panel at the Warriewood Park and Ride facility. The indicator lets commuters know what buses are coming and how far away they are.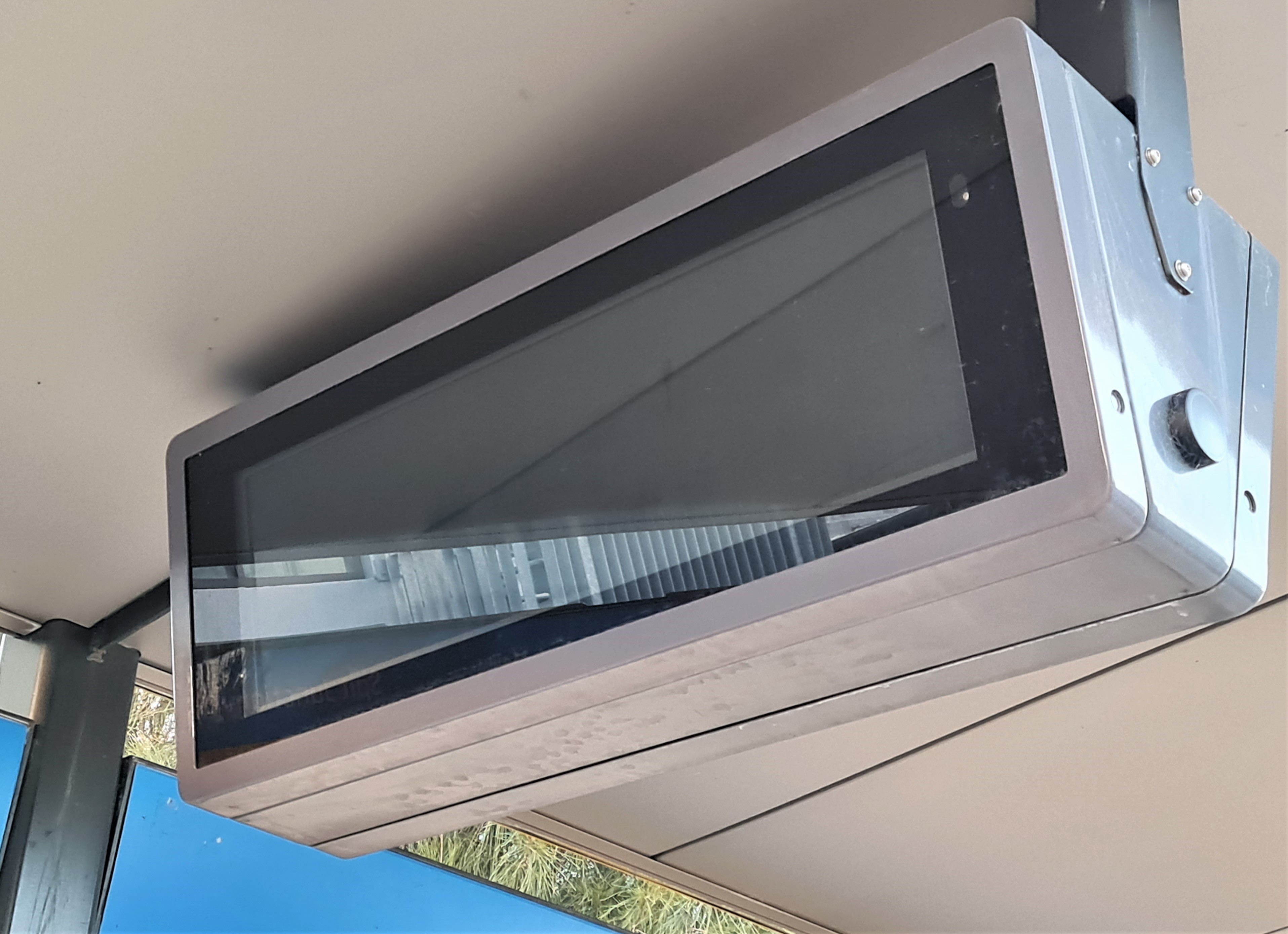 the not working indicator. photo supplied
One city commuter explained herself and others want to catch the express city bus 190X, because it saves a lot of time for city workers, but she has no idea if the bus is in operation or not. She then has to catch the B1 bus, which is OK, but then the purpose of the indicator panel is defeated. To overcome this problem, her husband drops her off at the Narrabeen B1 bus stop, over the bridge, where the indicator panel works. They then become one of those cars on the roads we're all trying to get off the roads by using public transport.
The other problem is that when there is a shortage of drivers (eg COVID, flu etc) then the buses which are first cancelled are the 190X, and drivers transferred to B1. Unfortunately commuters have no way of knowing this.
The same experience is occurring for those commuting from Frenchs Forest or Terry Hills to town or Chatswood - many of their peak hour services are cancelled while they are waiting at the bus stop to catch the bus - meaning more cars are being added to already bad traffic jams.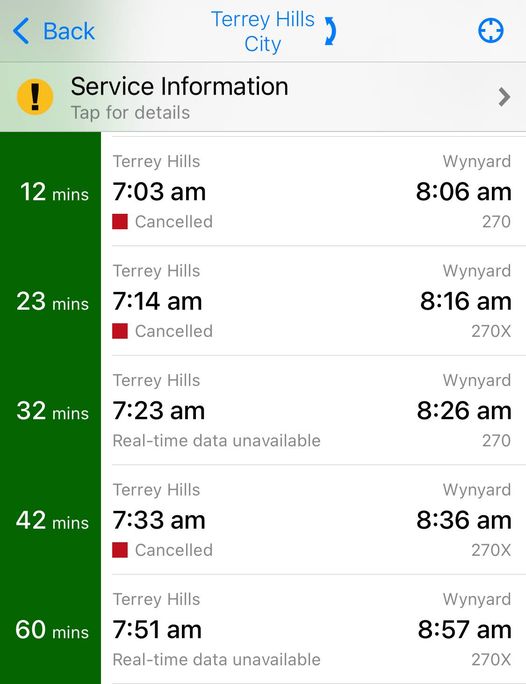 Tuesday morning, June 14, 2022
Those at Warriewood have stated the rough sequence of events was:
Contacted Bus helpline
Told to contact via email
Sent emails, no response
Went up to bus depot Mona Vale, spoke to a person via intercom in street, told it was not their problem, and speak with Keolis Downer
Keolis Downer said to speak with Transport NSW
Transport NSW took details and promised to fix
It was repaired and worked for 3 days before going down again, and is still not in operation.
''The main problem seems to be that no-one takes any responsibility, and that no-one knows the full picture. We have been going with this for some months now, and have finally given up.''
There is also a problem with a now semi-permanent hole at Warriewood Park and Ride - possibly in connection with the malfunctioning indicator: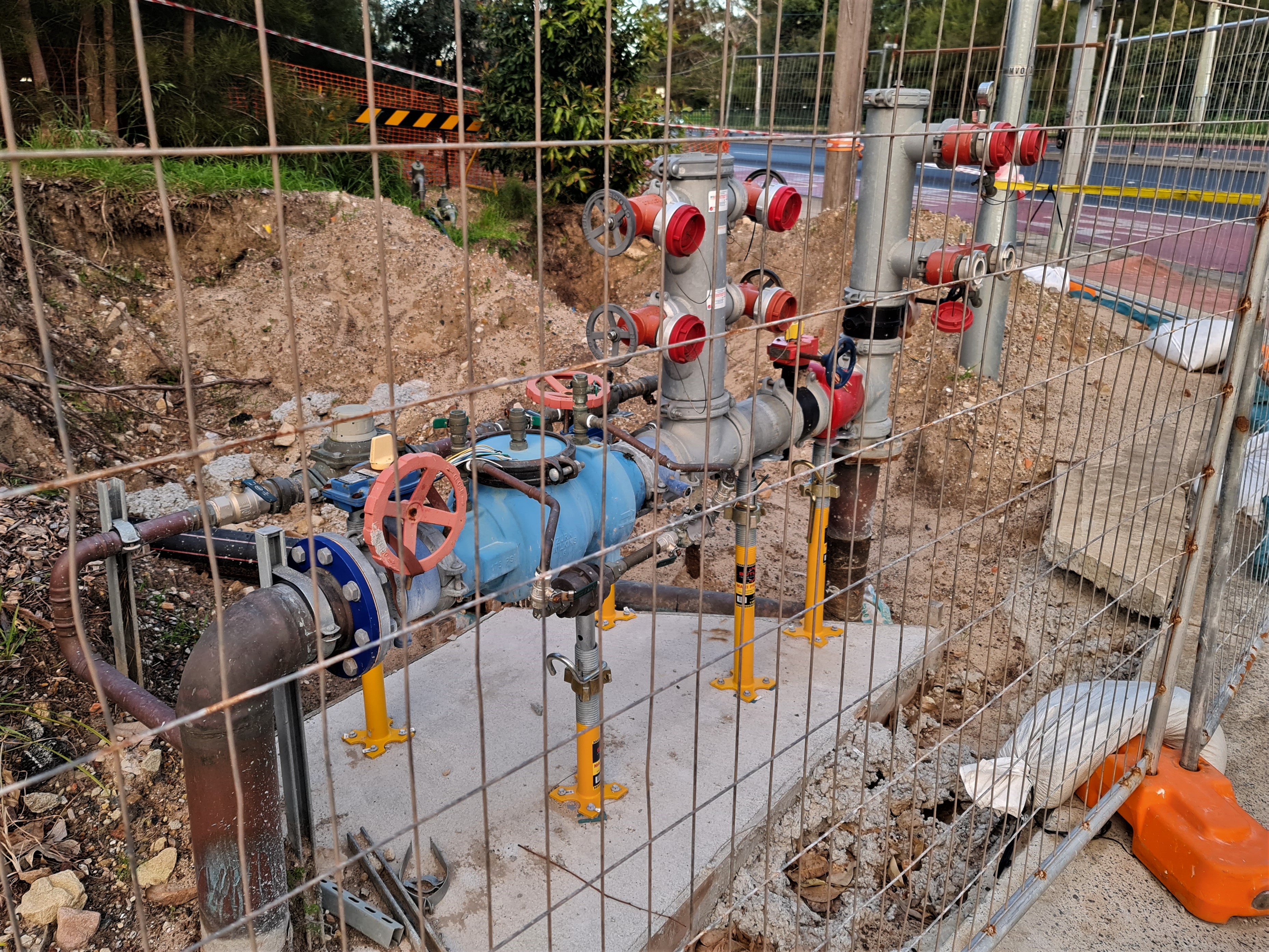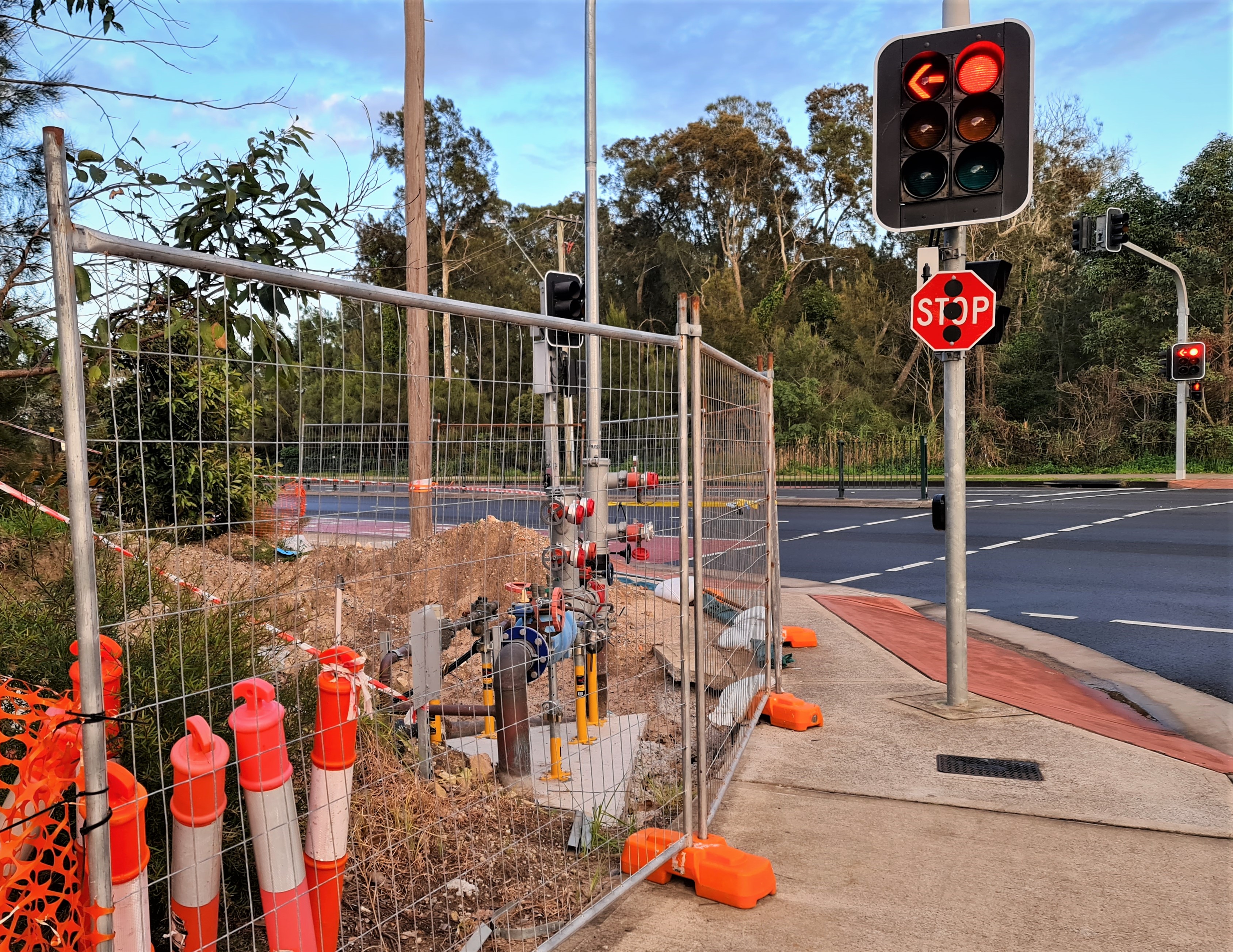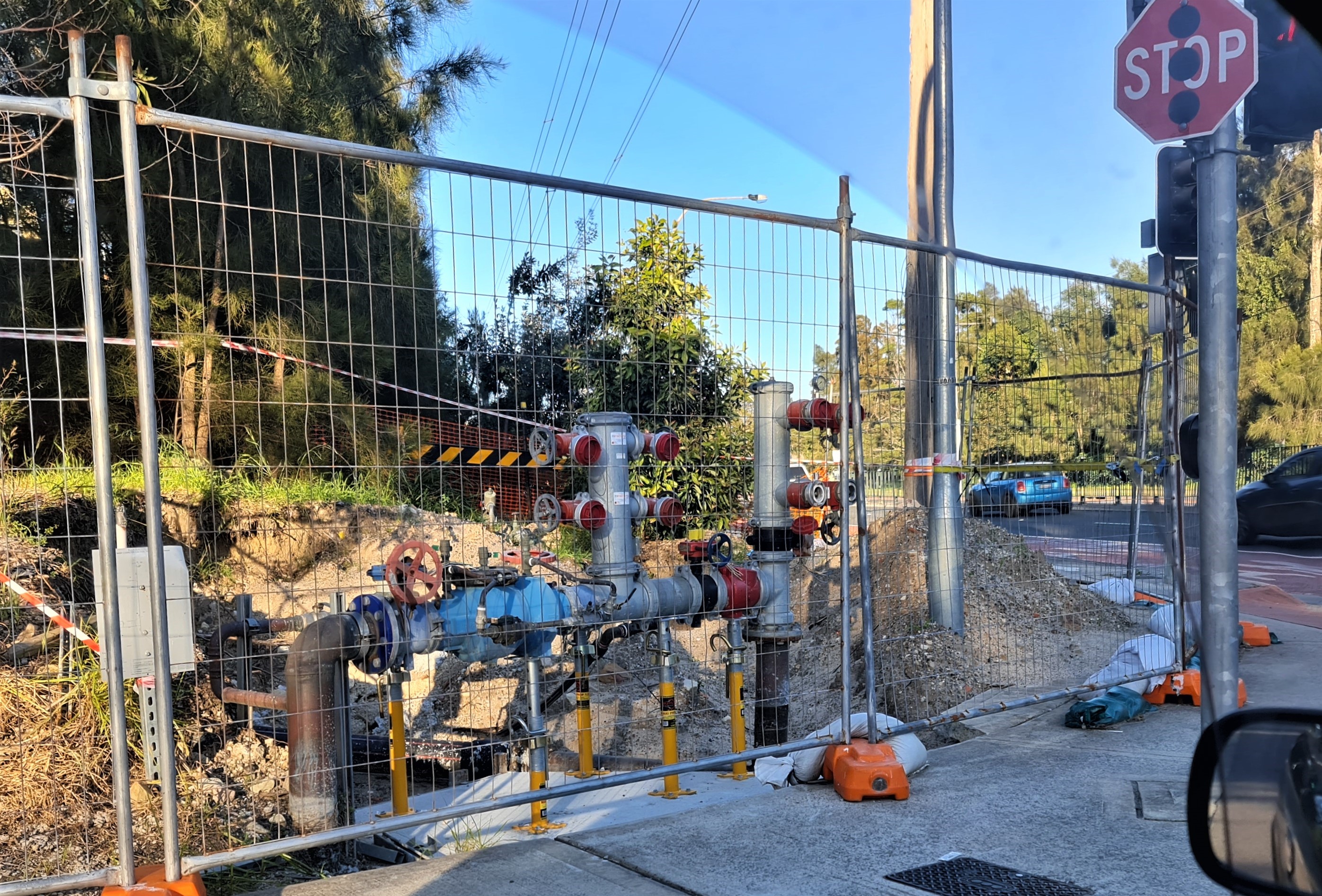 Regular readers will have seen the Notice run about an Open Day being held by Keolis Downer Northern Beaches on Saturday June 18 to recruit new bus drivers.
Advice provided is that staffing issues on buses is a huge problem right across Sydney metro unfortunately at present. Drivers test before their shifts and, on any given day, they can lose a whole lot of drivers instantaneously.
This then throws the whole timetable matrix into a mess. Combine this with drivers coming down with the flu, and other normal absentee issues, and it's a massive challenge.
When timetables need to be amended the school services are naturally prioritised. They then work through seeking to impose as little disruption as possible.

The other factor at play is the huge demand for workers in the construction industry. Anyone licenced and experienced to drive a heavy vehicle remains highly sought after.
One local explained they have a good mate who is a bus driver in the inner west and said construction firms have been standing out the front of bus depots trying to woo drivers to come work for them.
Another issue is petrol prices. Many of our great and experienced local bus drivers travel from other areas of Sydney and the Central Coast. It's now very expensive to travel to work, so many are seeking alternative employment closer to home, which is understandable.
Our local network operator is trying really hard to recruit but it's difficult. The exact same situation is being experienced in the other metro bus regions across Sydney.

If you want to drive a bus, or can already do so, please contact Keolis Downer Northern Beaches via email or telephone: at kdnb.recruitment@keolisdowner.com.au or call 0299415888.
No experience is needed. You just have to love to drive!
Part-time, full-time, casual, and job share options are available. Potential earnings of $70-90k (full-time average).
Other benefits include FREE license upgrade, health and wellbeing programs including Fitness Passport for you and your family, staff rewards and discounts, and more.
A note has been lodged with TfNSW regarding the technical issues with the timetable update indicator, and this should be attended to promptly.
In the meantime, and especially during flu season, check via Twitter on Buses Info for updates, or download and use one of the Transport Apps available here: https://transportnsw.info/apps
Pittwater Online also checks the transport and live traffic flows each morning and posts on our social media platforms if there's a problem that will impact on residents, not that you need us to with access to these information apps specifically geared for public transport. We also find that Live Traffic via Twitter is faster than the desktop version.
Our thanks to the great people working in the Office of The Hon. Rob Stokes, MP for Pittwater, for their help with residents concerns.