August 16 - 22, 2020: Issue 462

Southern Right Whale Spotted Off Our Beaches: NPWS Reminds People To Stay Well Clear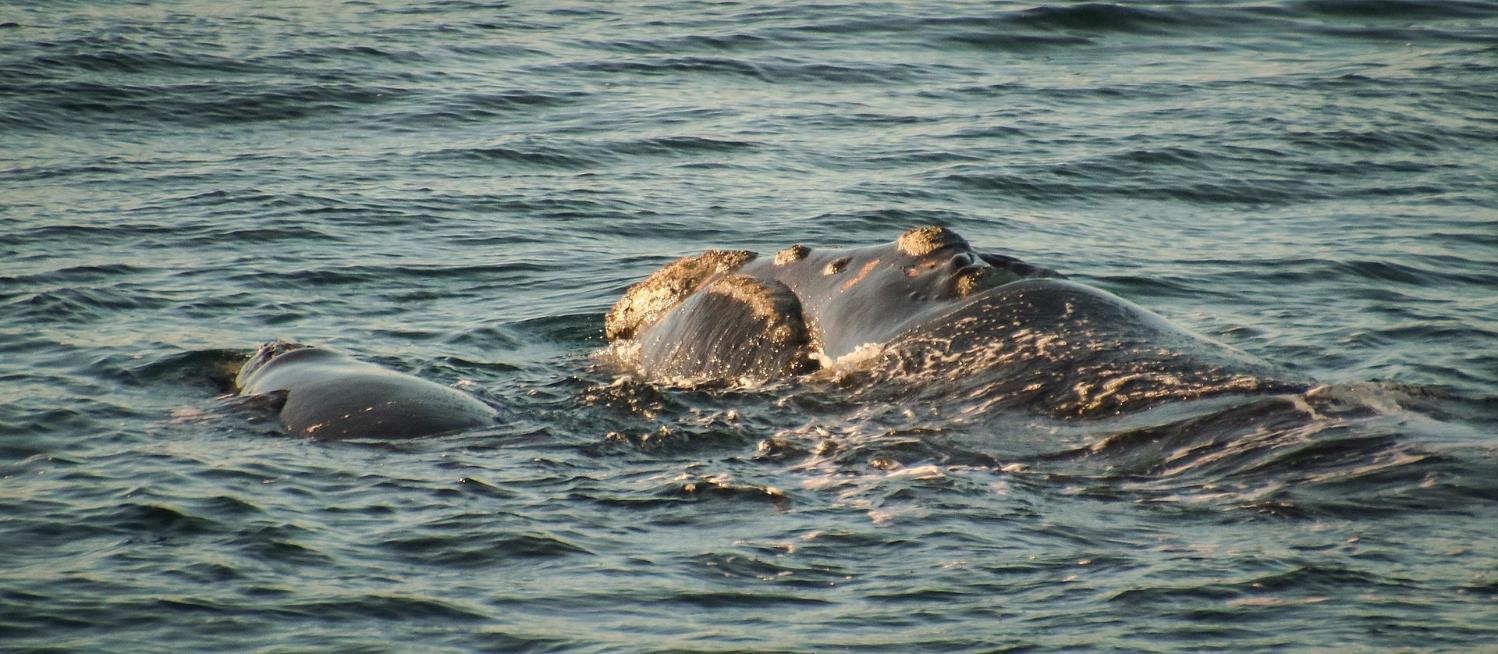 Southern Right Whale Mother and calf - photo by Martin Etsebeth
A rare southern right whale has been spotted 500 metres off shore of our beaches on Friday and Saturday, August 14th and 15th 2020, prompting authorities to remind the public to stay well clear when on or in the water.
This is the second of the rare species spotted in recent weeks, with one recorded off Newport on August 2nd as these and humpback whales commence their annual return to southern waters, many with calves swimming alongside them.
National Parks and Wildlife Service (NPWS) Greater Sydney Area Manager Chad Weston said on Friday this was the third sighting of a southern right whale on the Northern Beaches this season.
"There are less than 270 southern right whales in the south eastern Australian population and only a few calves born in NSW waters each year.'' Mr Weston said
"After the species was nearly pushed into extinction by whaling operations in the 1830s and 40s, it's wonderful to see a small part of the south east Australian population returning year after year to our NSW coastline.
"These incredible creatures visit New South Wales each year during the winter months seeking out shallow, protected bays and estuaries along the coast to breed and birth their young.
"They are known to remain in these shallow waters after giving birth, often for many weeks, which makes them particularly vulnerable to any disturbance during this fragile time with a newborn.
"While we are nearing the end of the calving season, which means they'll soon be returning to their summer feeding grounds in Antarctica, it's never too late to remind people to give these whales space and share the water.
"The incident at Shelly Beach earlier this month involving the mother and her calf was extremely concerning. It is lucky that no one was injured.
Mr Weston is referring to the mother and calf, also seen on August 2nd, where surfers are seen being too close. Witnesses originally thought they were humpback whales, but wildlife experts later said they believe these are actually southern right whales.

A video posted by a young Dutch couple visiting Manly and shared around the world shows the calf becoming curious at one point and swimming close to the group. That's when instincts kicked in for the mother, who used her tail to brush the surfers away.
"For the safety of the whales and the boating community, vessels, including surfboards, must stay at least 100 metres from a whale. This extends to 300 metres when a calf is present, or the vessel is a jet ski.'' Mr Weston said on Friday.
"If you're swimming, diving or just enjoying the water on your own or with friends and you spot a whale, then you must stay at least 30 metres from the whale in any direction.
"If you are identified approaching a whale in contravention of these regulations, you can be fined up to $3,300," said Mr Weston.
Last week Pittwater Online News published a report from researchers at the University of NSW found that while whale-watching season in Australia is often a tourism drawcard, many were not in optimum health during the return leg of the migration.
The researchers collected and analysed samples of whale blow, similar to mucus from a human nose, from humpbacks and found "significantly less" microbial diversity and richness on journey south.
Their paper, published in the journal Scientific Reports, said this indicated the whales were likely in poorer health than when their journey began.
Call For Pittwater Support To Save Koalas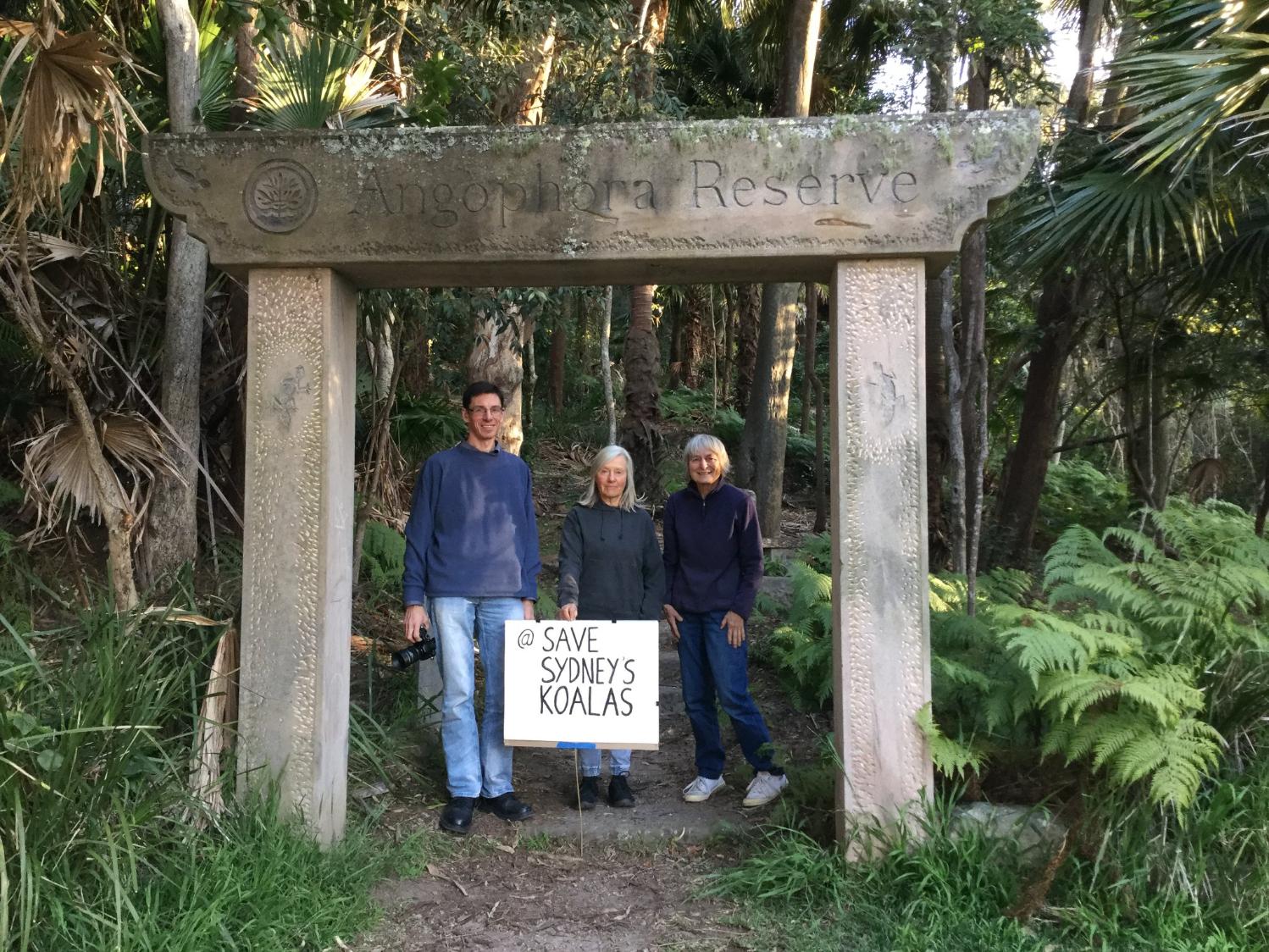 Environmentalists are calling on the Pittwater community to join today's state-wide actions to save koalas from extinction in NSW - a fate experienced by our local population.
The protests follow a recent Parliamentary Inquiry into Koala Populations and Habitat in NSW, which found that koalas will be extinct by 2050 unless urgent action is taken to protect them.
The report states that the biggest threats to the koala's survival in this state is loss and fragmentation of habitat and it made 42 recommendations to safeguard them.
To put pressure on the NSW government to protect that habitat from development and logging, one of the actions staged by koala activists and environmental organisations will be a COVID-safe rally outside NSW MP Rob Stokes' office at 11am today.
Local residents are encouraged to join the protest to reinforce the message for Mr Stokes, Premier Gladys Berejiklian and Environment Minister Matt Kean.
Environmentalist and former koala handler John Illingsworth is supporting the day of action, having already joined a protest targeting Mr Stokes in Mona Vale on Friday.
Mr Illingsworth, who grew up in Pittwater at a time when koalas were "relatively common", was an animal handler for the Skippy television program based at the former Waratah Park at Terrey Hills. He cared for a number of koalas during that time.
"There's no more iconic animal in Australia than the koala," Mr Illingsworth told Pittwater Online News.
Mr Stokes, as Planning Minister and former environment minister, should understand how koalas became extinct on the Barrenjoey peninsula, and would also be old enough to remember when koalas lived here, Mr Illingsworth said.
"It's my opinion that Rob Stokes would not want to be the person who saw the extinction of the koala in NSW – which is going to happen by 2050 unless he protects all the land with viable colonies in NSW.'' Mr Illingsworth stated.
Mr Illingsworth was particularly concerned about a chlamydia-free colony at Campbelltown, in south-west Sydney, which is threatened by the NSW government's plans associated with development of the new Western Sydney Airport.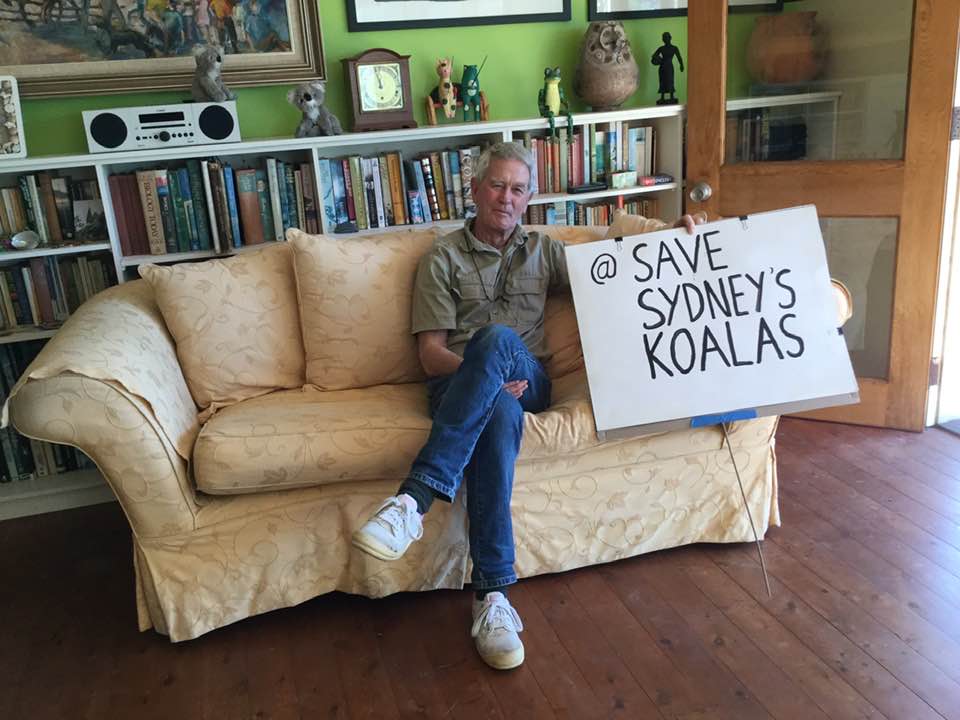 John Illingsworth - photo supplied
Greens environmental activist Pru Wawn said that the recent bushfires have pushed koala populations to the brink, with 80 per cent of their habitat destroyed in some areas.
"We lost our last few koalas in Pittwater some years ago after traffic and introduced species like dogs hastened their demise," Ms Wawn said yesterday.
"Once again, urban growth and logging in regional areas is threatening this treasured species.
"Unless some serious measures are put in place like wildlife corridors and a designated NSW koala park, by 2050 they will be lost forever."
Koala survival is a poignant issue for many in Pittwater, where long-time residents can remember the marsupials living in their gardens.
However, a 1970 survey discovered the population had declined to 123 animals and only about six were recorded in 1989. The last known sighting was in Avalon in 2006.
Ecologists say their demise was due to increasing development fragmenting their habitat and forcing them to face dangers on the ground - such as cars and dogs – while they moved between trees.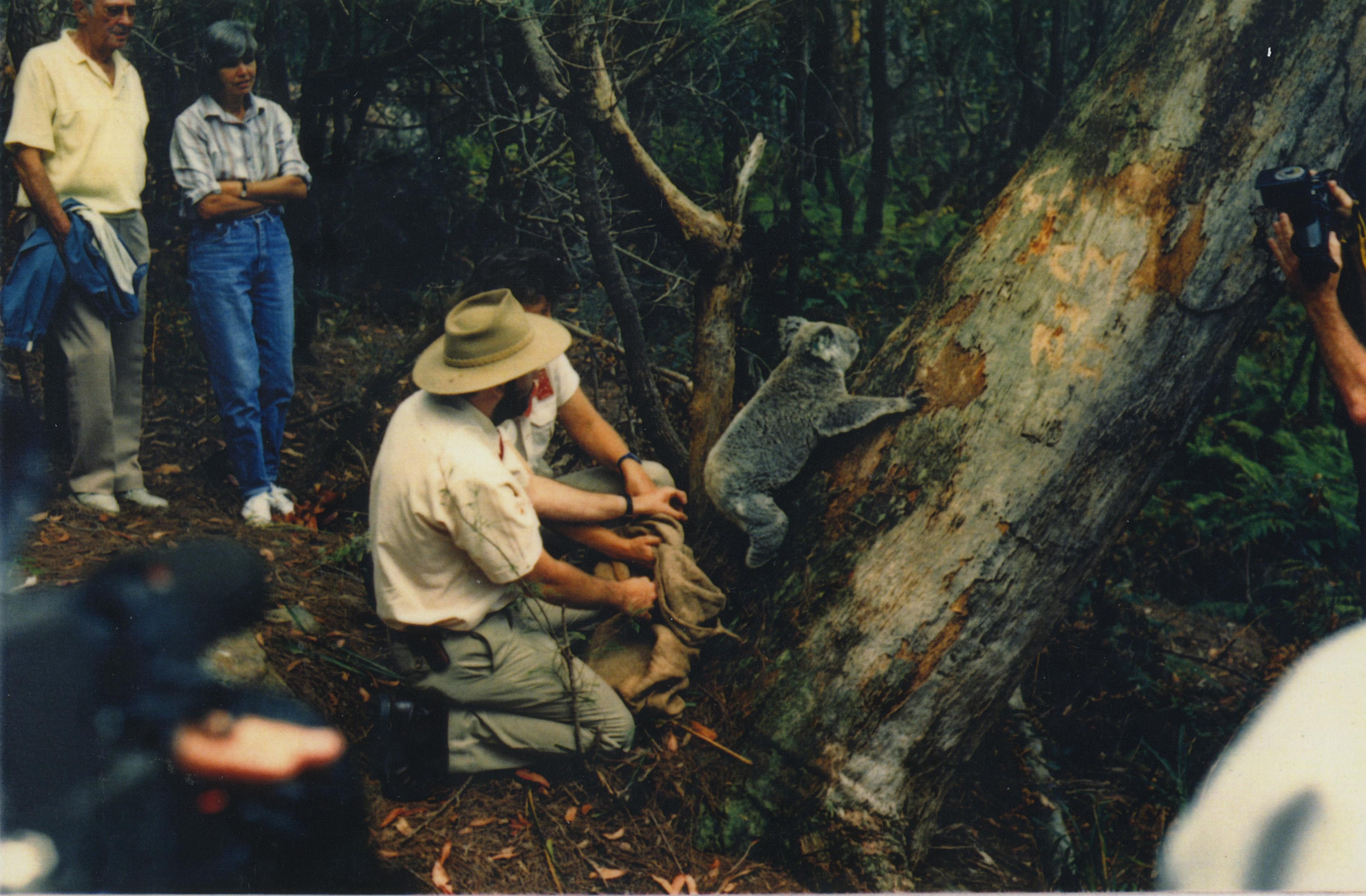 The release of an 8 years old female back into Angophora Reserve after she had been bombarded by magpies. Taronga Zoo picked her up and nursed her back to health before the release on November 5th, 1989. Doug Bladen and Marita Macrae are in the background representing the Avalon Preservation Trust (now APA). Photo by Geoff Searl OAM
Pittwater community members on Wednesday suspended a sign across the Seaforth approach to the Spit Bridge, encouraging motorists to contact Mr Stokes as Planning Minister, asking him to take action.
On Friday morning, Mr Illingsworth, Ms Wawn and others conducted a small COVID-safe rally near Mr Stokes office at Mona Vale, with four people in koala suits and the same banner.
For anyone joining the Mona Vale protest outside 1,725 Pittwater Road, Mona Vale, please bring your own face mask to wear and ensure you stay two metres away from others. Optional: Wear brown and green clothes to symbolise trees.
Locals are also invited to join a social media storm today (Sunday) from 10am to 6pm.
2020 NSW School Titles Finishes With A Bang At Coffs Harbour: Barrenjoey High School Student Cedar Leigh Jones Wins!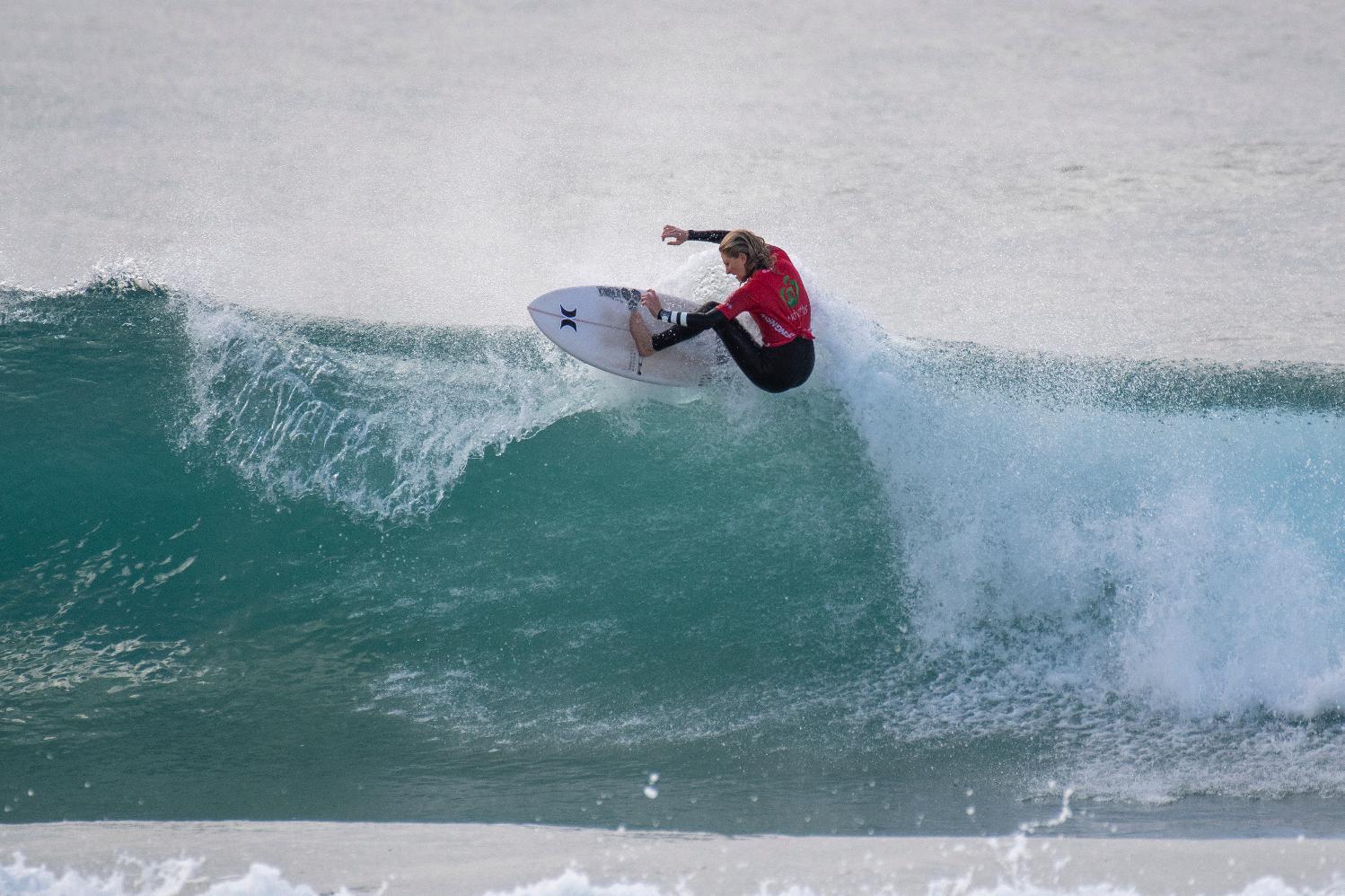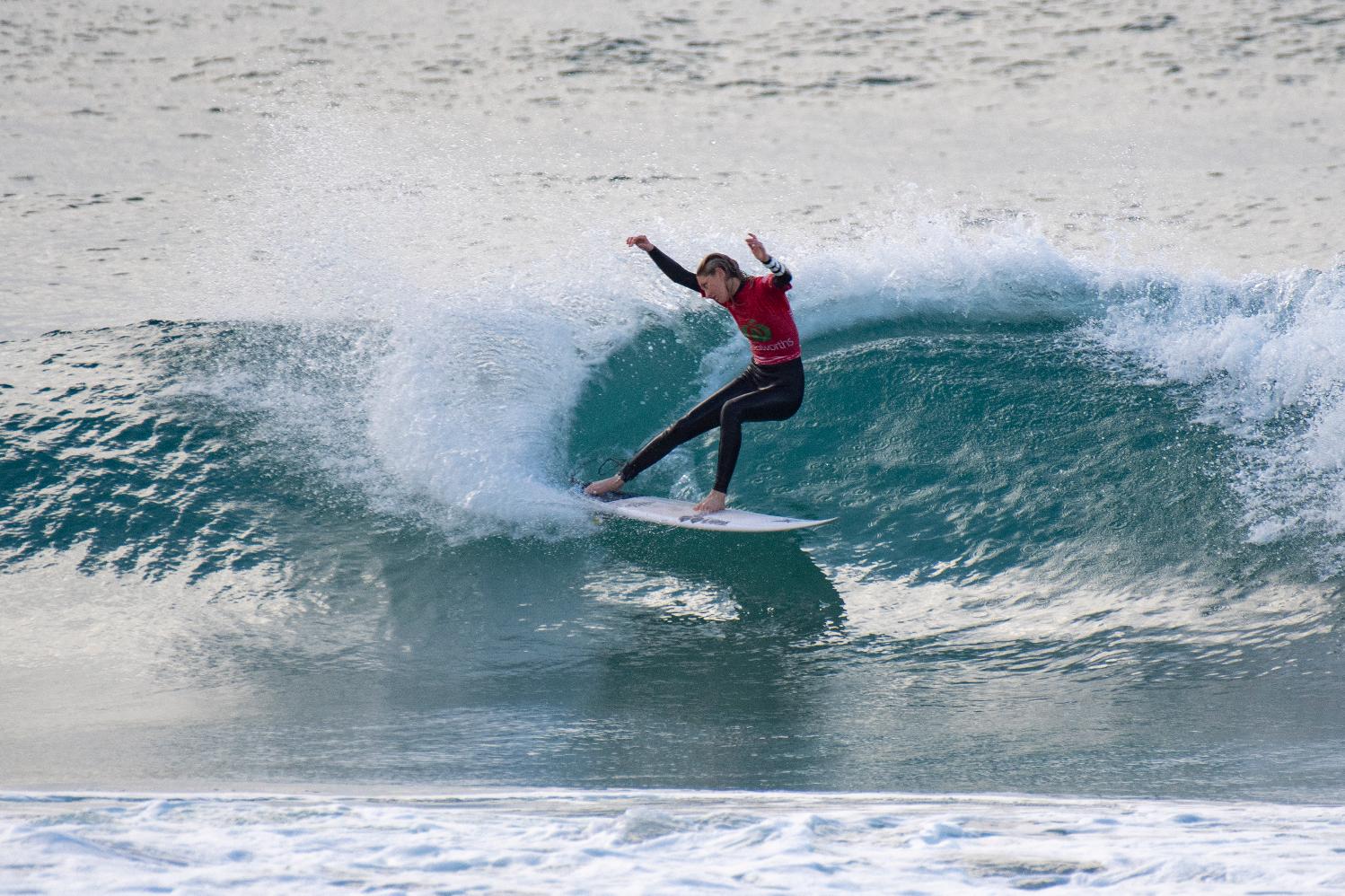 Cedar in action - photos by Ethan Smith/Surfing NSW
Byron Stapleton (Kincumber High School) and Cedar Leigh-Jones (Barrenjoey High School) have taken out the Under-19 NSW Schools Titles in punchy one-to-two-foot conditions on what was the final day in the Woolworths NSW Junior Titles pres. by Ocean and Earth.
Byron Stapleton (Kincumber High School) appeared to follow the lead of fellow Avoca local and 2020 Under-18 NSW Champion Lennox Chell, when he took top honours in the Under-19 Boys NSW Schools Titles. Stapleton shone in the windy peaks, finding a handful of punchy corners that allowed for a multitude of clean and precise backhand snaps. Stapleton finished the final with a respectable 13.53 two-wave heat total to claim the win by a slim 0.16 margin ahead of fellow goofy-footer Saxon Reber (NBSC Balgowlah).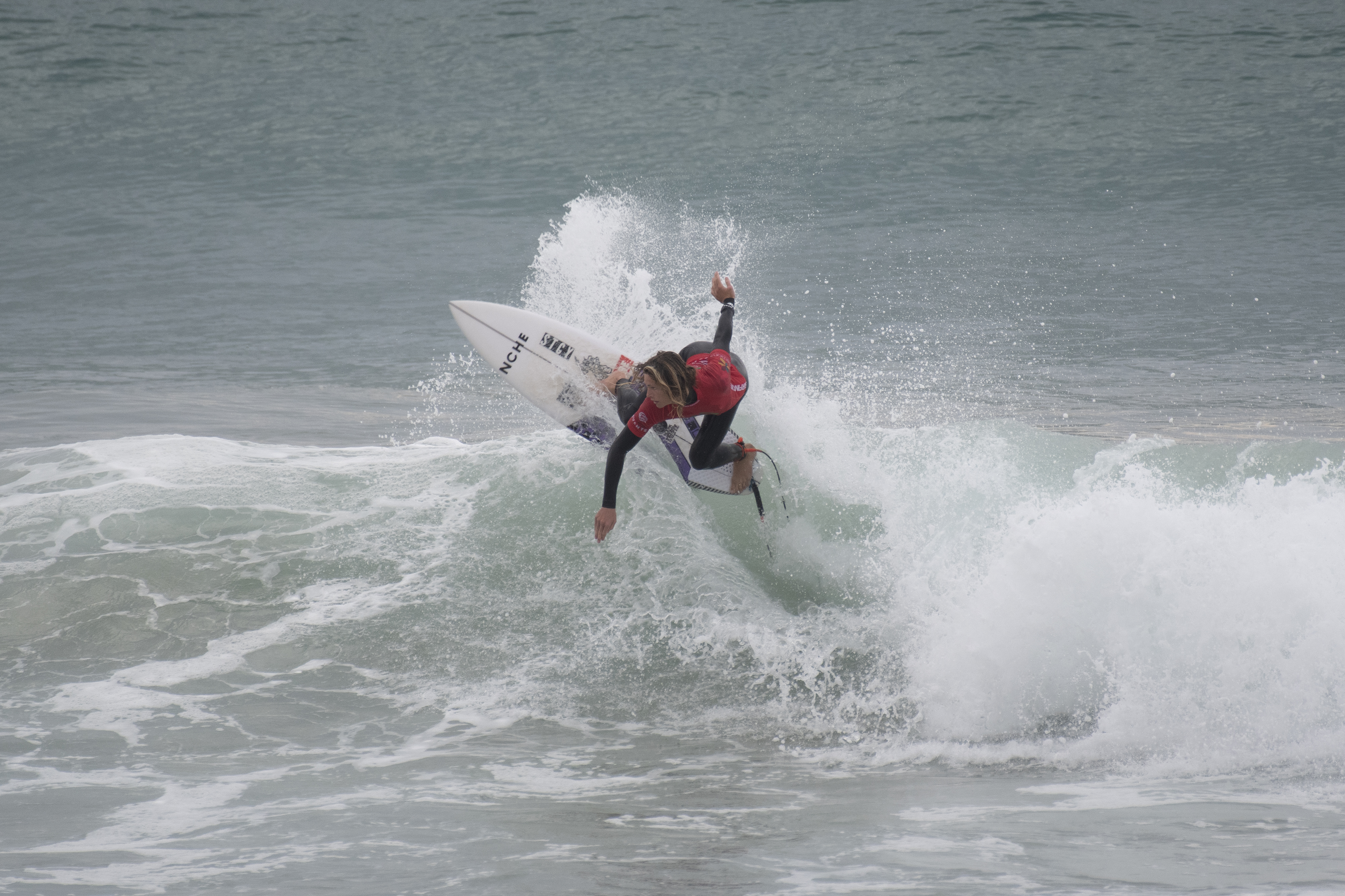 Saxon Reber in action - photo by Ethan Smith/Surfing NSW

Cedar Leigh-Jones (Barrenjoey High) put on an impressive display of surfing in the Under-19 Girls to claim the victory. The northern beaches natural-footer linked together a chain of impressive turns and carves to notch up a respectable 12.60 two-wave total and ensure a win in the 2020 NSW Schools Titles returned to Sydney's northern beaches. This Under-19 Girls final is Leigh-Jones' second final in three days, having claimed the runner-up position in the Under-18 Girls state title division on Monday.
On Monday August 10th, Lily MacDonald (Freshwater) took out the top honours in the Under-18 division at the Woolworths NSW Junior State Titles pres. by Ocean and Earth at Sawtell Beach. Lily Macdonald (Freshwater) fought a tight battle with her fellow finalists to claim the coveted Under-18 Girls title. The exciting natural-footer picked off a handful of decent righthanders in the final to post a solid 13.93 two-wave heat total and get the win by a slim 0.2 margin ahead of fellow northern beaches surfer Cedar Leigh-Jones (Avalon) who was unable to muster up 5.94 wave score needed Macdonald's lead.
Kyla Whitfield (Narrabeen Sports High) was also among the place-getters for the 2020 NSW Schools Titles.
Local Fishers Given 5,000 Reason To Wet A Line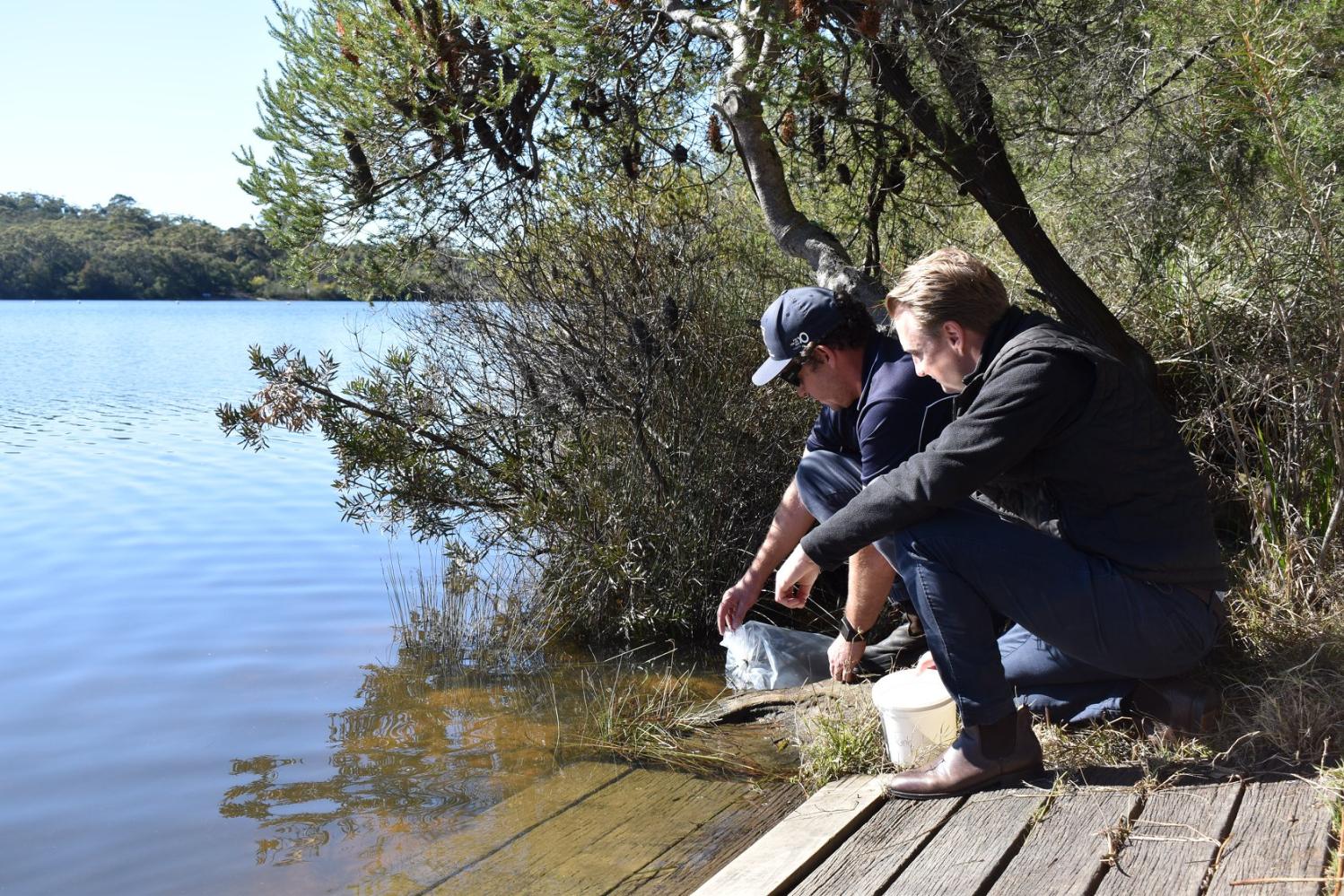 Thursday August 13, 2020

Member for Manly James Griffin was on hand today to witness 5,000 Australian Bass fingerlings take to their new home in Manly Dam as part of the NSW Government's annual Freshwater Fish Stocking Plan.
Mr Griffin said today's top-up was great news for keen fishers eager to cast a line in the region.
"The Australian Bass is an iconic fish species and it gives me great pleasure to see its numbers boosted in the Manly area," Mr Griffin said.
"While these ones might be small now, they can grow up to 65 centimetres long and weigh in at four kilograms, so our local anglers will be licking their lips at the chance to reel in such a prized catch.
"These fingerlings come from the NSW Government's hatcheries as part of our commitment to ensure that our waterways are full of healthy fish.
"Initiatives such as the Freshwater Fish Stocking Plan are important for the recreational fishing community because of the critical role they play in conservation, tourism and added economic benefits."
Mr Griffin said the 5,000 fingerlings stocked into Manly Dam are part of more than 50,000 which will be released into waterways across NSW this week.
"The NSW Department of Primary Industries (DPI) does an excellent job in making sure our State's recreational fishers have the chance to do what they love by breeding and releasing such mammoth numbers of fish stocks," Mr Griffin said.
"DPI has chosen Manly Dam because the expert team has deemed it to be among the best waterways in NSW to see these fingerlings flourish.
"While it is Australian Bass being released today, the Freshwater Fish Stocking Plan also sees Murray Cod, Golden Perch and other species stocked into rivers, lakes and dams across the State.
"Fishos should keep an eye out, because this is the first and certainly won't be the last stocking event the NSW Government does this season."
In 2019 500000 juvenile Eastern King Prawns were released into Narrabeen Lagoon as part of the NSW DPI Marine Fish Stocking Program which is aimed at boosting fish stocks for recreational fishers in NSW.
Other species stocked recently in NSW waterways include Yellowtail Kingfish and Dusky Flathead.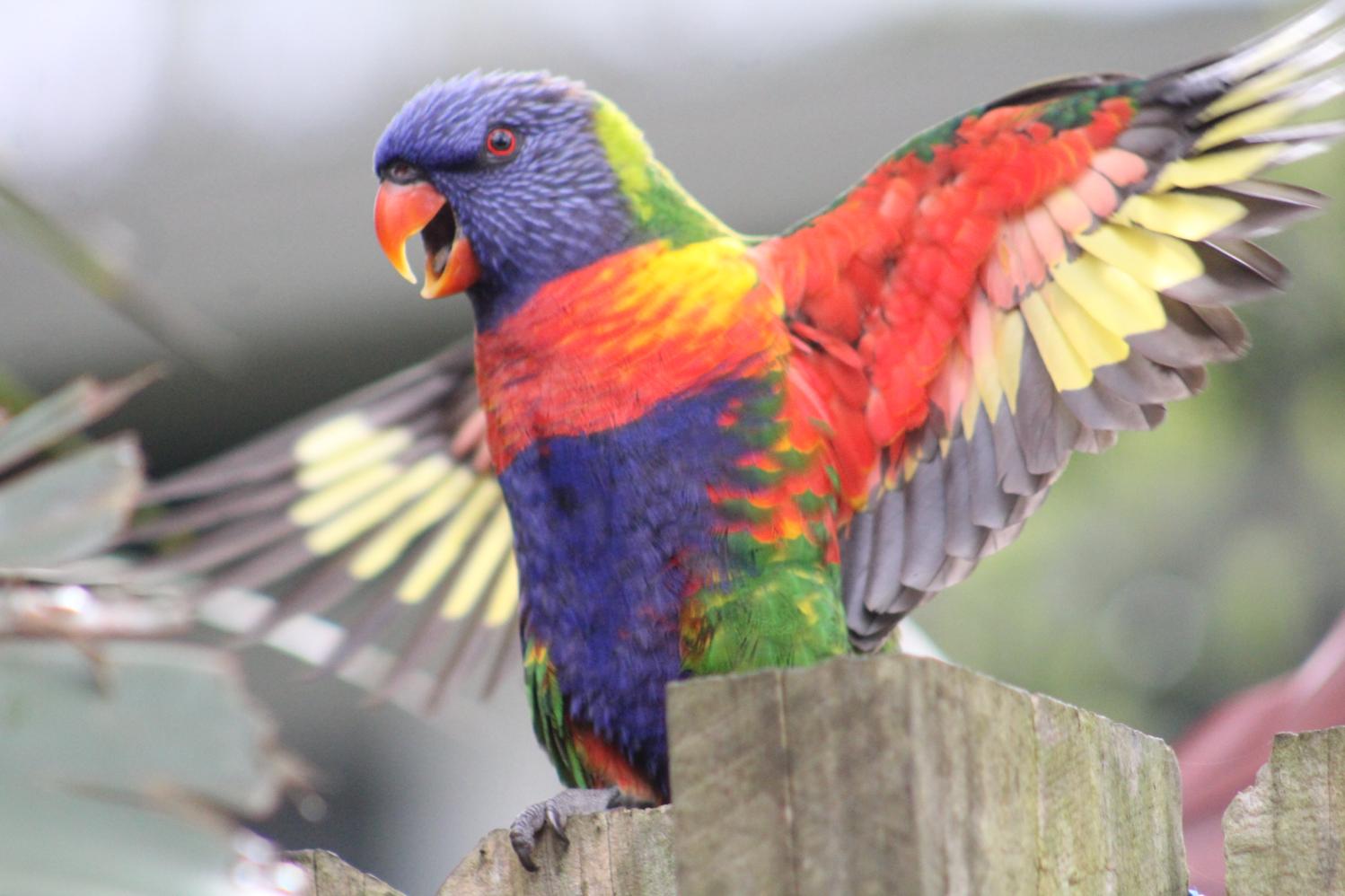 Rainbow Lorikeet getting territorial as their breeding season commences. photo by A J Guesdon.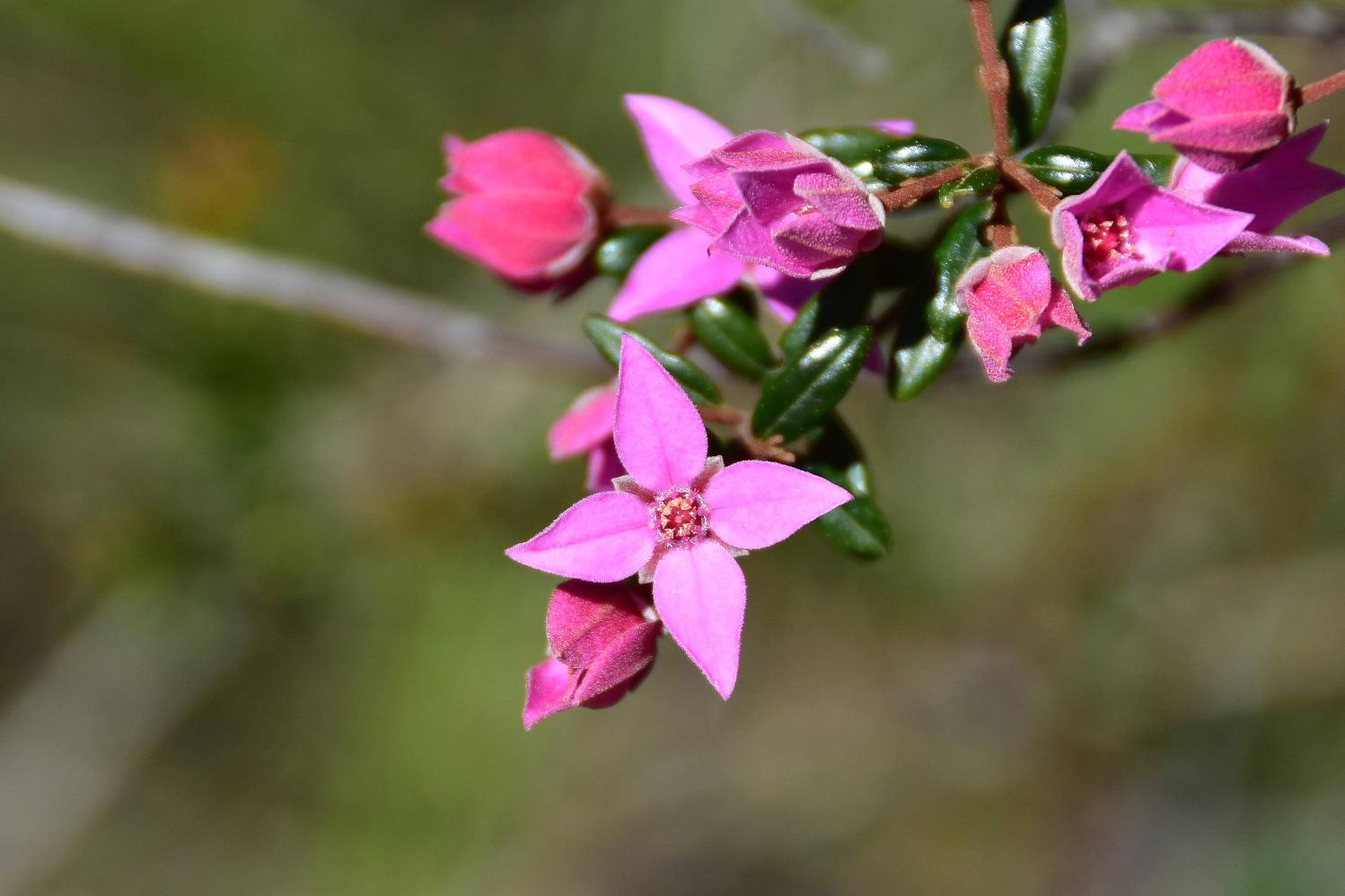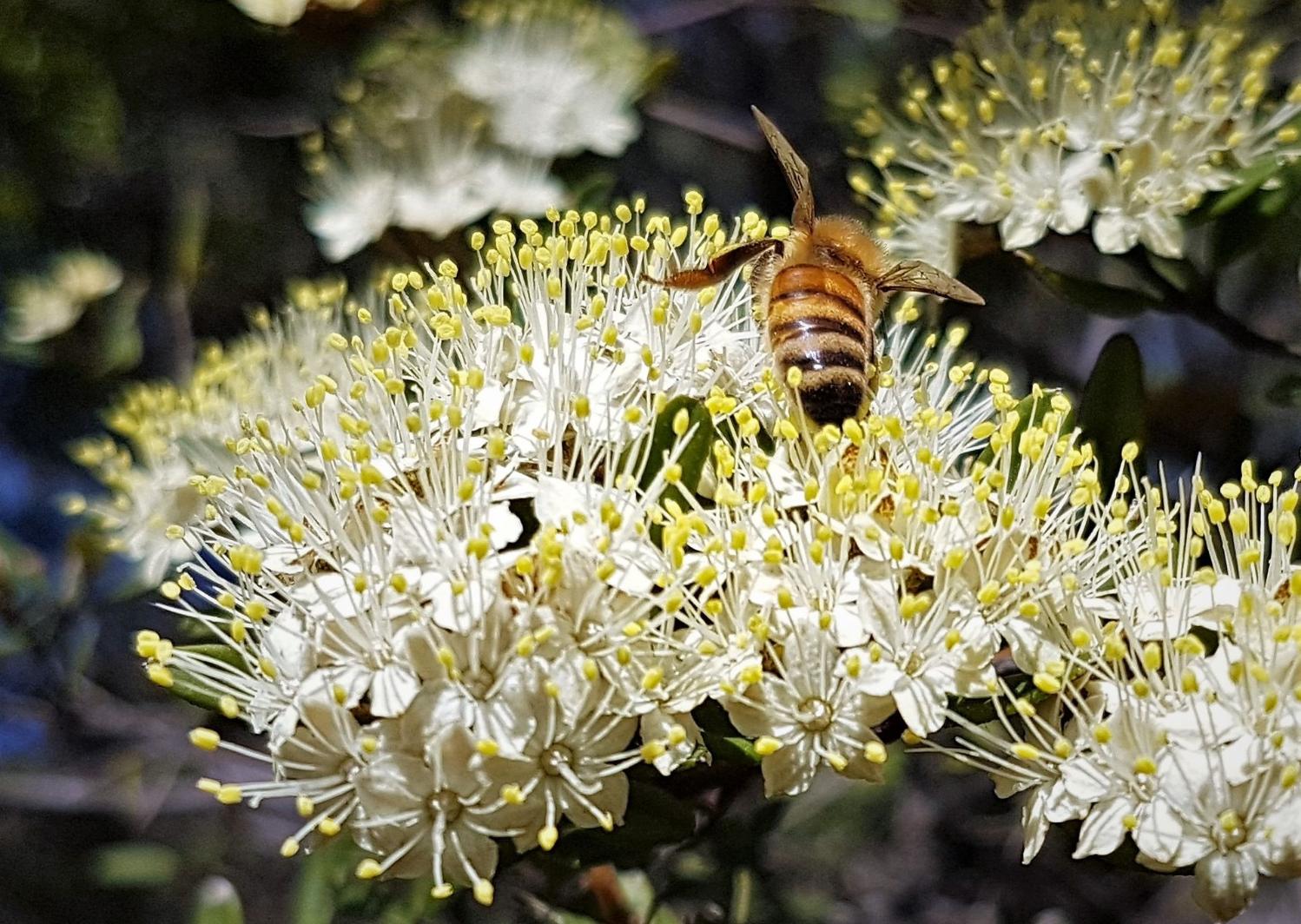 Past Features Archives (pre 2014)
Pittwater Online News was selected for preservation by the State Library of New South Wales and National Library of Australia. This title is scheduled to be re-archived regularly.
Archived Issues (2014 on) may be accessed here: pandora.nla.gov.au/tep/143700