July 26 - August 1, 2020: Issue 459

Mona Vale Hospital Saga Continues As COVID Second Wave Builds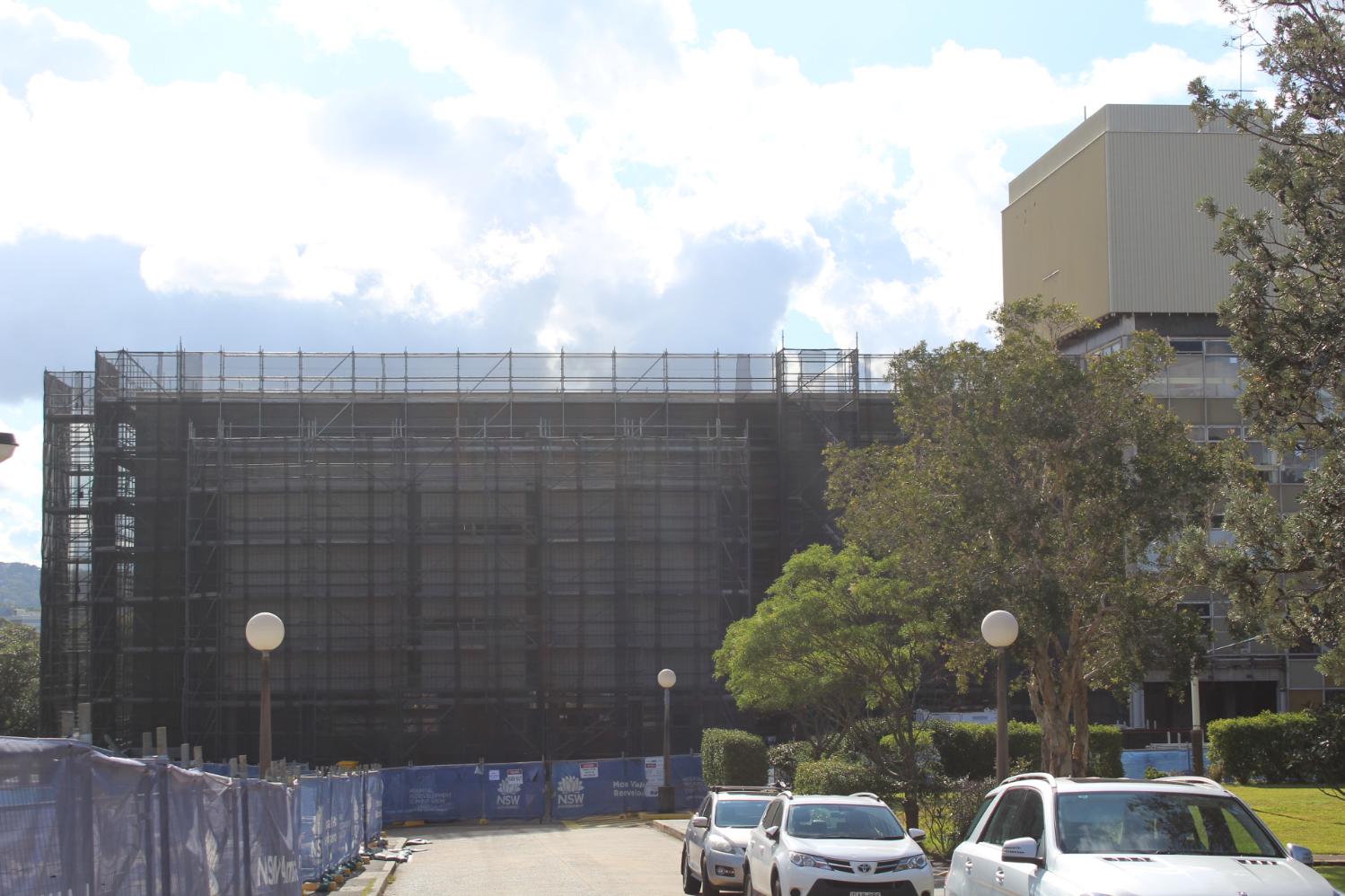 Mona Vale Hospital main building, July 13, 2020 - photo by A J Guesdon

By Miranda Korzy
Many have watched the saga of Mona Vale Hospital unfold since calls for a new hospital on the Northern Beaches began at the turn of this century. After a tortuous path involving politics, promises and planning, the Northern Beaches Hospital opened as a private facility in 2018 - also contracted by the NSW government to treat public patients. However, at the same time the government condemned Mona Vale Hospital's main wing and ancillary buildings to demolition due to the presence of asbestos.
As a result, all acute services at Mona Vale Hospital - including emergency, maternity and surgery - were closed in October 2018.
Demolitions then began last year with service buildings and the nurses' quarters, and in recent months moved to the main building. That was despite widespread public opposition and a pre-COVID-19 recommendation in February by the NSW Upper House Inquiry into the Northern Beaches Hospital that the building be saved and state government reopen acute services at the hospital.
Since those decisions were implemented, we have entered the world of the COVID-19 pandemic, which highlights the need for health infrastructure like hospitals. In Victoria, which has recorded 139 deaths from the virus, a second wave of infection has broken with cases surging in recent weeks. According to the federal health department, between July 16 and 22, more than 2,300 cases were reported, an increase from 1,654 cases the previous week. On Saturday, another 300 infections were confirmed.
With infections spreading to NSW from Victoria after their quarantine debacle, our state recorded another 15 cases yesterday (between 8pm July 23 and 8pm July 24), bringing the total of active cases to 140. As well as numbers rising, clusters around the state have appeared - including at the Crossroads Hotel at Casula, Thai Rock restaurant at Wetherill Park, church services in south-west Sydney and the Soldiers Club at Batemans Bay. Another serious worry is that there is no known source for 10 cases of the virus confirmed in NSW over the past two weeks.
Not surprisingly, NSW Health on Thursday recommended all Local Health Districts raise their COVID risk level to amber, that is moderate.
NSW Health Secretary Elizabeth Koff said the increase in community transmission and use of appropriate personal protective equipment (PPE) were a key focus, and the safety of patients and staff the department's priority.
"This requires all health workers wear a surgical mask if they are within 1.5m of patients. Patients are also required to wear a mask, where possible," said Ms Koff said in a statement.
"… I want to emphasise that mask use supplements, but is not a substitute for, other precautions such as hand hygiene and physical distancing."
(In line with this, the public can check NSW Health's COVID infection risk guidelines online. See http://www.cec.health.nsw.gov.au/__data/assets/pdf_file/0008/595754/COVID-19-Infection-Prevention-and-Control-Response-and-Escalation-Framework.pdf)
On the Northern Beaches, only a few coronavirus infections have been recorded in recent months, with two confirmed during July – one at Warriewood and one at Frenchs Forest. Another was recorded in the Forestville - Killarney Heights area.
Despite this, and the fact that Northern Beaches Hospital has had no COVID-19 cases for weeks, it is following the health department advice to increase their infection control measures. A spokeswoman told Pittwater Online News yesterday that the hospital had implemented the new measures by 8am on Friday.
Since then, any staff member going within 1.5 metres of a patient must don a mask and patients in shared rooms or close to others also have to wear one. Only one person is allowed to visit a patient at a time, their temperature is taken on entry to the hospital and they are also required to wear a mask – either supplied by the hospital or their own.
Most of us would welcome the health department and NBH's caution. What some find surprising is that, in this situation, with a pandemic surging across NSW and confirmed cases from around the world reaching a total of 15,296,926 - including 628,903 deaths (as reported to the World Health Organisation), the NSW government would continue knocking down buildings at Mona Vale Hospital.
Save Mona Vale Hospital chairman Parry Thomas this week said that construction workers have now opened up big holes in the ground floor of the main building and cloaked its western wing in a black material, which prevents the public from seeing inside.
"However, Pittwater still faces a potential second and serious wave of COVID-19 and the question remains: would we have enough hospital beds to cope with it in Pittwater," Mr Thomas told Pittwater Online News.
Bilgola To Brewarrina Winter Run For Palm Beach Mermaids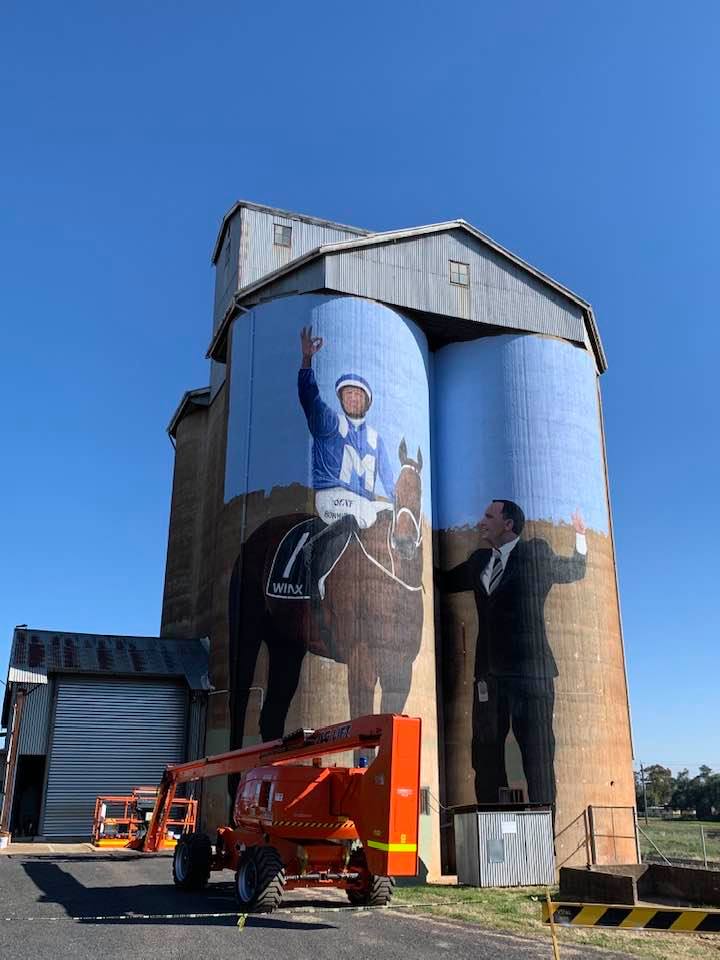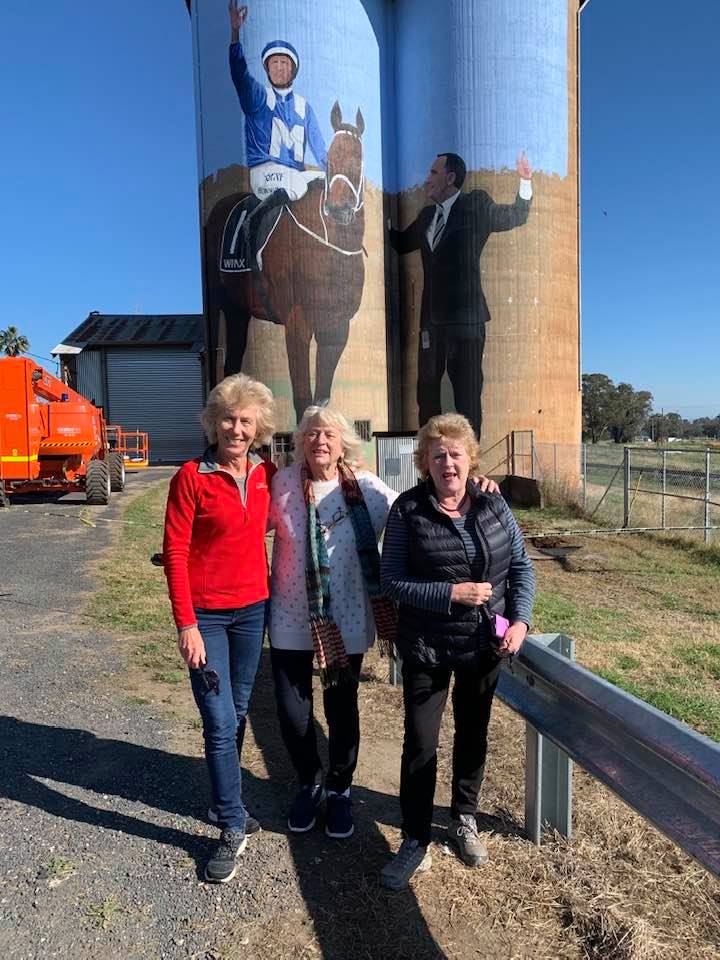 The 2020 edition of Variety the Children's Charity B to B Bash had to be cancelled this year - there are some events coming up, one of which Beryl is fundraising for, but it will be 2021 before the Bungarribee to Bakers Creek Bash can happen.

In the meantime, those Palm Beach Mermaids, Beryl Driver OAM and Viktorija McDonell, along with great friend and fellow Variety B to B marathons friend, Sallymae Bailey, have made a roadtrip to Brewarrina this week, loaded up with Winter 'stuff' for youngsters.
Along the way the girls indulged in their passion for what is known as the 'Australian Silo Art Trail'.
Record Funding For Pittwater Surf Clubs Announced: NSW Government Surf Club Facility Program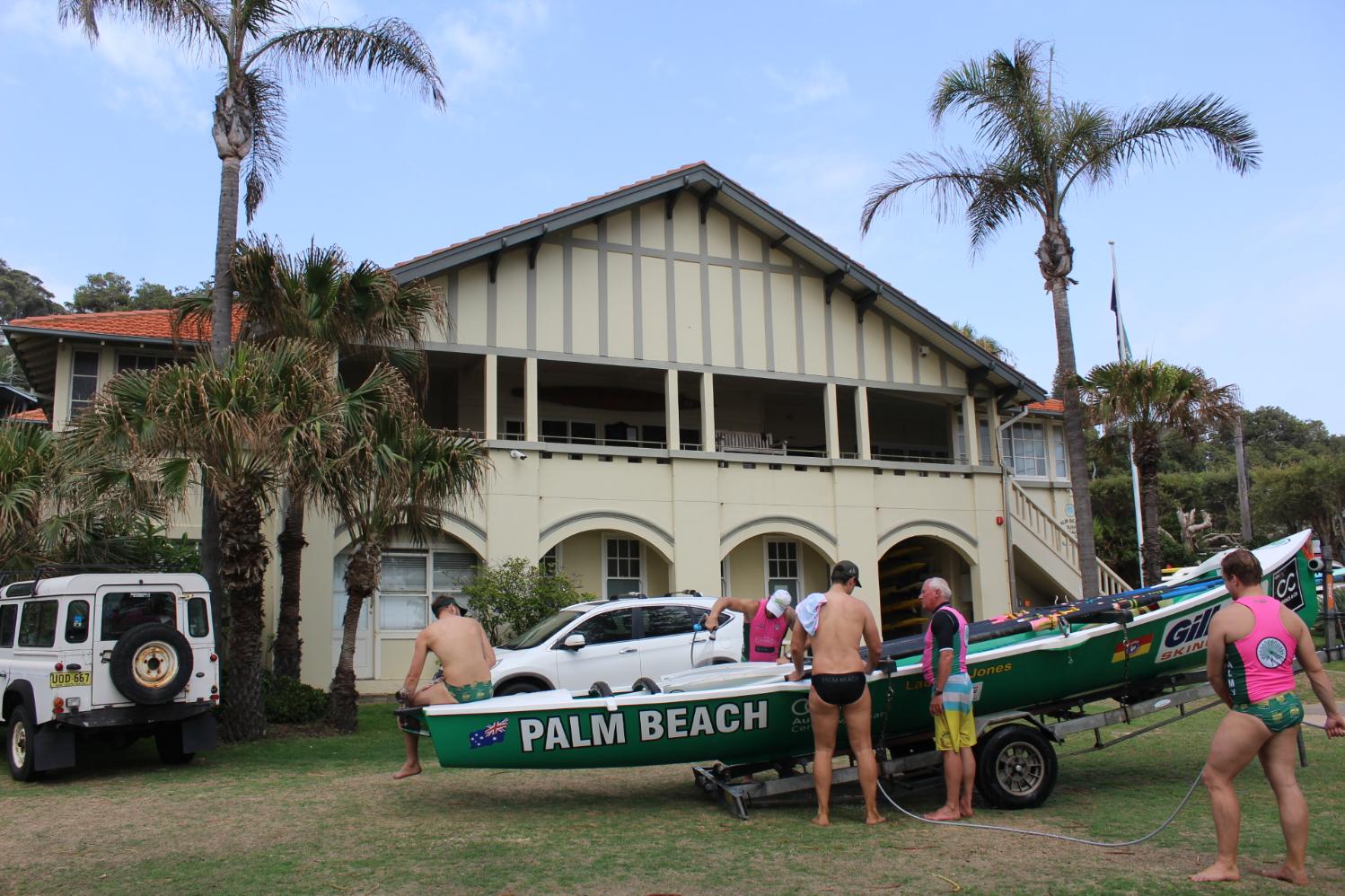 Member for Pittwater Rob Stokes announced this week local surf clubs will receive a record allocation of funds under this year's NSW Government Surf Club Facility Program.

Surf life saving clubs in Pittwater have together secured more than $560,000 and are among 26 clubs across NSW sharing the $4 million in funding provided.
Palm Beach, Whale Beach and Mona Vale Surf Life Saving Clubs will receive funding under this program to upgrade surf club facilities and enhance accessibility.
"Our surf clubs and lifesavers are part of our local fabric and they perform a vital safety role for the community," Rob Stokes said on Thursday, July 23rd, 2020.
"It's fantastic this funding is being delivered to enhance capability and accessibility at these essential community facilities."
The new funding is in addition to more than $4.8 million recently provided by the NSW Government to support surf club projects in Pittwater – including the major redevelopment of Mona Vale Surf Life Saving Club.
The Pittwater Surf Club allocations under this year's NSW Government Surf Club Facility Program are:
PALM BEACH SURF LIFE SAVING CLUB - Critical upgrades to Peters Building, Palm Beach SLSC, $350,000.00
WHALE BEACH SLSC INC. - Removal and repair of club access areas, $38,915.00
MONA VALE SURF LIFE SAVING CLUB INC. - Installation of accessible lift, $173,709.00
Also allocated this week:
LONG REEF SLSC INC - Demolition works and construction of new SLSC and public amenities, $350,000.00
2020 New South Wales Architecture Awards: Three Winning Local Projects + More Beautiful New Local Homes Nominated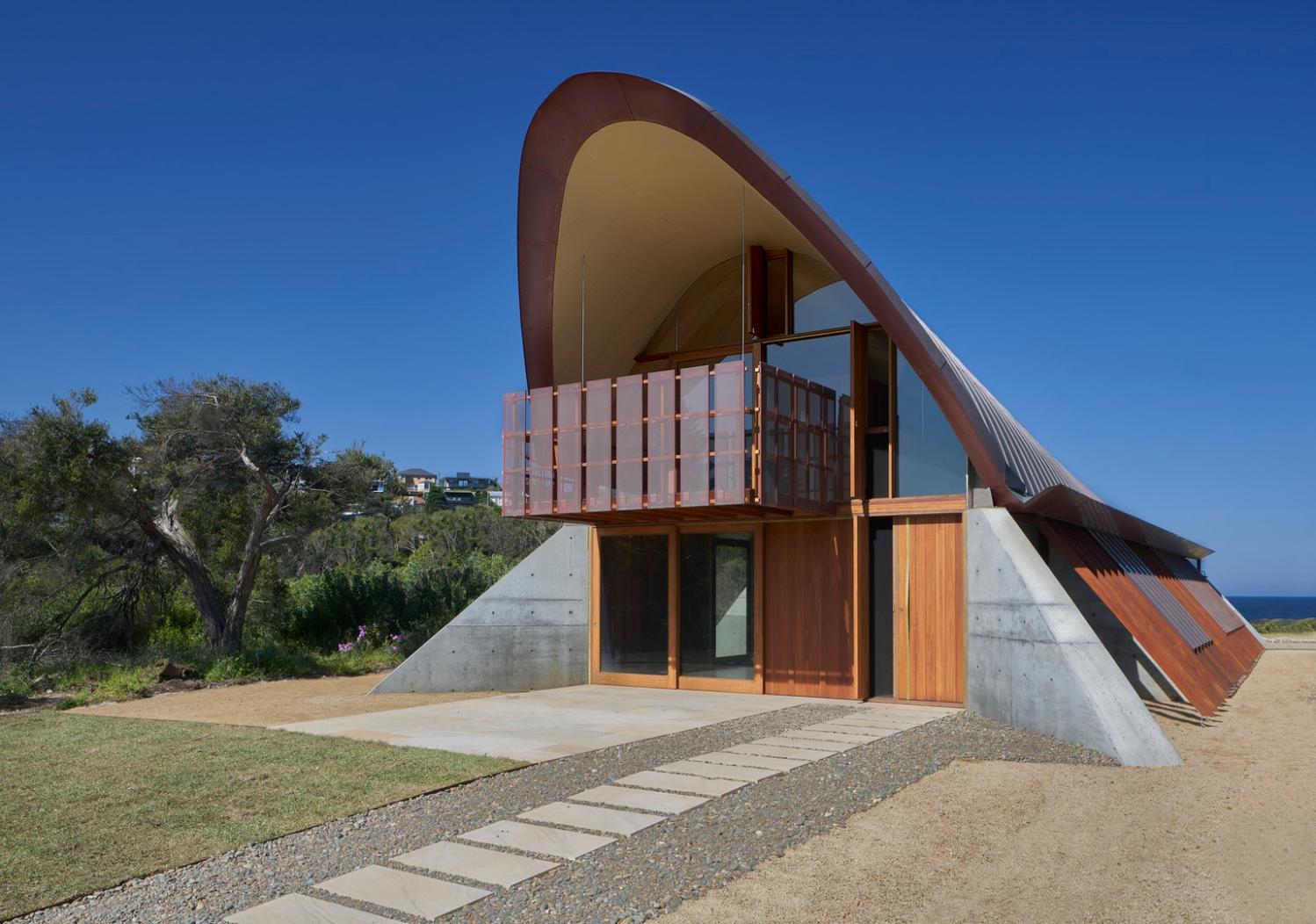 Basin Beach House - Photographer: Michael Nicholson
Three local homes and architects feature among the Winners of the 2020 New South Wales Architecture Awards, announced earlier this month, with a number of architect collaborations recognised amongst the top projects. Those that were recognised include:
RESIDENTIAL ARCHITECTURE - HOUSES (NEW)
Architecture Awards
Basin Beach House | Peter Stutchbury Architecture - at Mona Vale, Architect: Belinda Koopman
Palm Beach Blue | Benn + Penna Architecture - at Palm Beach
ENDURING ARCHITECTURE AWARD
Palm Garden House | Richard Leplastrier - at Bilgola Beach
The prestigious Enduring Architecture Award this year has gone to Richard Leplastrier for his Palm Garden House project. Built in 1974, the design of the unique home in Pittwater is centred on its relationship to the landscape.
"Palm Beach House has truly endured for the past 45 years and continues to sit harmoniously alongside nature. This simply expressed yet incredibly outstanding home is a hidden sanctuary that combines nature with domesticity and is something we should continue to look upon for inspiration and tranquillity," says NSW Chapter President Kathlyn Loseby.
In celebration of the state's best architecture, a total of 41 awards, comprising named awards and architecture awards, and 32 commendations, were presented across 13 categories.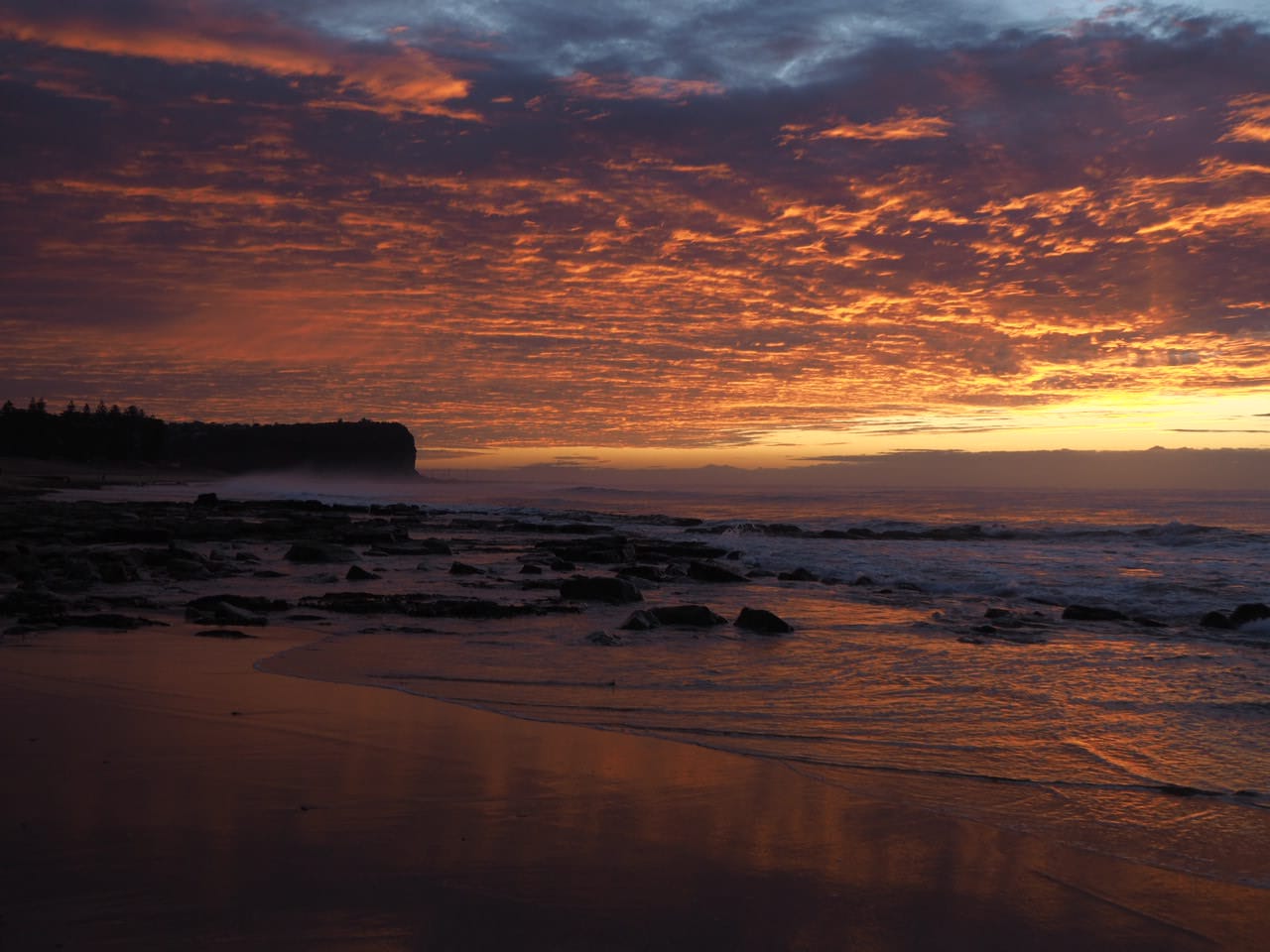 Mona Vale Beach Dawn, Saturday July 25th, 2020 - photo by Dave Murray
Dave says the rock you can currently see exposed after the East Coast Low of July 13-18, is the most he has seen on the beach in over 50 years.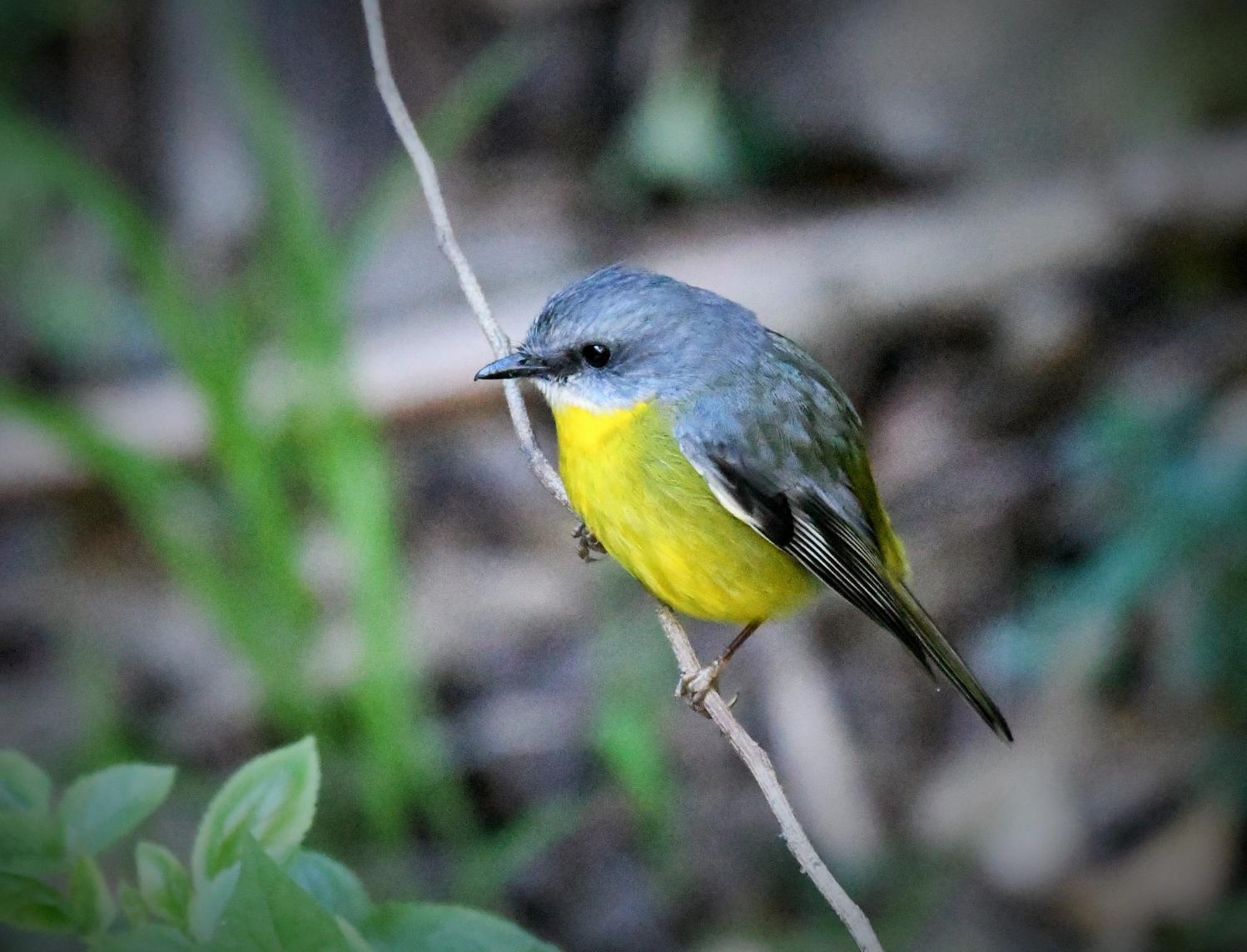 Eastern Yellow Robin at Warriewood Wetlands - photo by Margaret Woods
More in this Issue's Pictorial, A Stroll Through Warriewood Wetlands, The Narrabeen Lagoon Catchment, and Deep Creek To Elanora Heights
Past Features Archives (pre 2014)
Pittwater Online News was selected for preservation by the State Library of New South Wales and National Library of Australia. This title is scheduled to be re-archived regularly.
Archived Issues (2014 on) may be accessed here: pandora.nla.gov.au/tep/143700