July 26 - August 1, 2020: Issue 459
Record Funding For Pittwater Surf Clubs Announced: NSW Government Surf Club Facility Program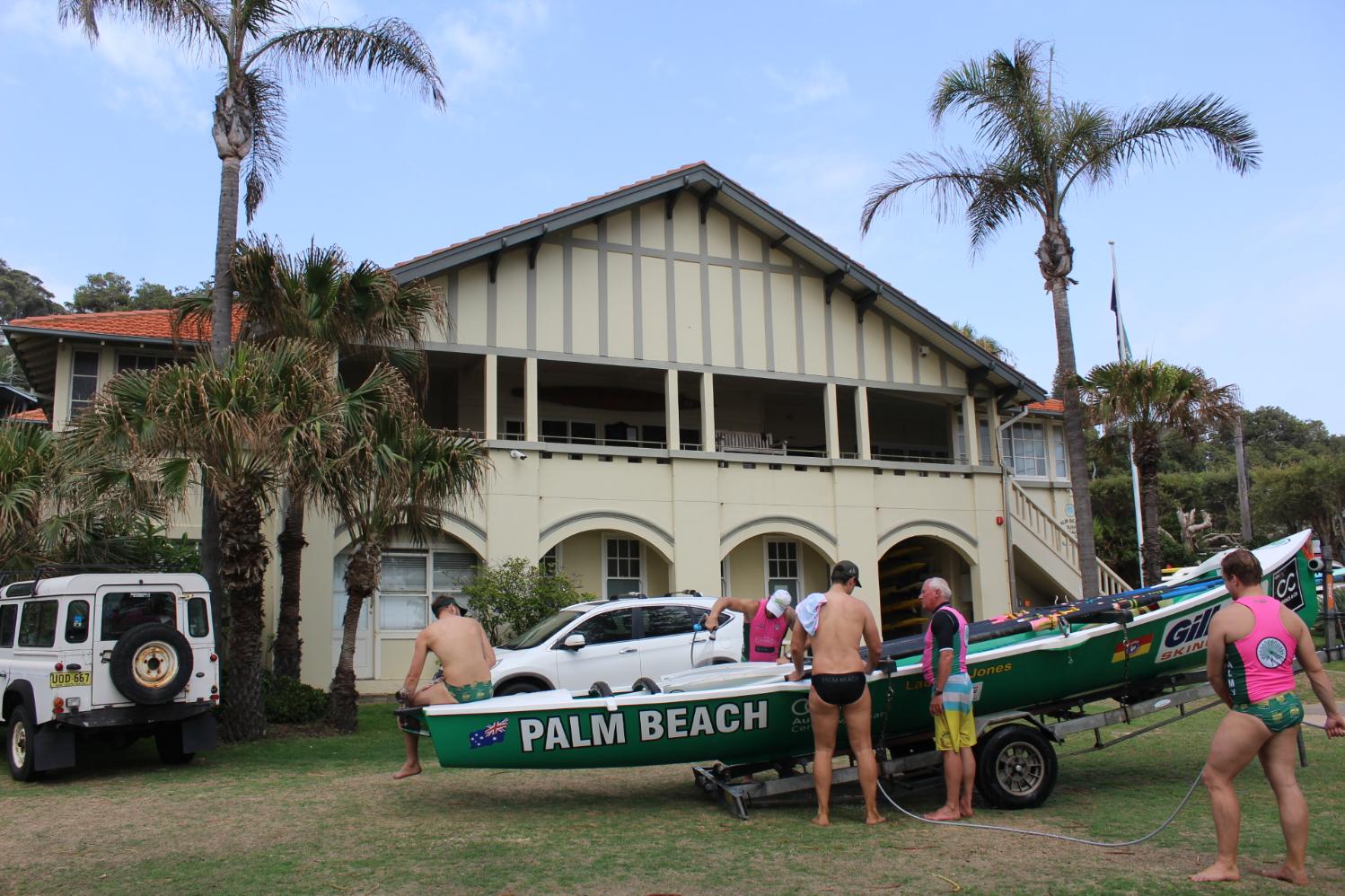 Member for Pittwater Rob Stokes announced this week local surf clubs will receive a record allocation of funds under this year's NSW Government Surf Club Facility Program.

Surf life saving clubs in Pittwater have together secured more than $560,000 and are among 26 clubs across NSW sharing the $4 million in funding provided.
Palm Beach, Whale Beach and Mona Vale Surf Life Saving Clubs will receive funding under this program to upgrade surf club facilities and enhance accessibility.
"Our surf clubs and lifesavers are part of our local fabric and they perform a vital safety role for the community," Rob Stokes said on Thursday, July 23rd, 2020.
"It's fantastic this funding is being delivered to enhance capability and accessibility at these essential community facilities."
The new funding is in addition to more than $4.8 million recently provided by the NSW Government to support surf club projects in Pittwater – including the major redevelopment of Mona Vale Surf Life Saving Club.
The Pittwater Surf Club allocations under this year's NSW Government Surf Club Facility Program are:
PALM BEACH SURF LIFE SAVING CLUB - Critical upgrades to Peters Building, Palm Beach SLSC, $350,000.00
WHALE BEACH SLSC INC. - Removal and repair of club access areas, $38,915.00
MONA VALE SURF LIFE SAVING CLUB INC. - Installation of accessible lift, $173,709.00
Also allocated this week:
LONG REEF SLSC INC - Demolition works and construction of new SLSC and public amenities, $350,000.00
The funding of grants between $30,000 and $350,000 have been made as part of the Surf Club Facility Program, which provides grants for the upgrade, restoration or construction of Surf Life Saving facilities.
Clubs in bushfire and drought affected areas were prioritised for assistance this year.
CEO of Surf Life Saving NSW Steven Pearce welcomed the announcement and said that the grants reflected the growing importance of Surf Life Saving clubs in the community and that they would ensure rescue facilities at the 26 clubs receiving grants remained rescue ready, safe, accessible and secure.
"The role of Surf Life Saving Clubs in the community is evolving quickly. Our reach now extends well beyond the water. During the recent bushfires that devastated much of NSW, thousands of people sought shelter in our clubs and in many areas our clubs became important recovery centres in the weeks following the fires," Mr. Pearce said.
"Many clubs are the hub of their communities and our volunteer lifesavers should have access to fit-for-purpose facilities so they can focus on saving lives and supporting their communities in emergencies and times of crisis,"
Three other clubs receiving grant funding are Bermagui SLSC, Batemans Bay SLSC and Tathra SLSC on the NSW Far South Coast. Bermagui SLSC was pivotal during the recent NSW bushfires, sheltering over 5,000 people at the height of the crisis. They will receive grant funding for the enhancement of their communication and evacuation facilities.
Batemans Bay SLSC and Tathra SLSC, which also sheltered thousands of people during the bushfires, will receive funding to upgrade their patrol rooms and clubhouses and to improve their emergency call-out capability.
Cheryl McCarthy, Director of Lifesaving, Far South Coast Branch, said that the branch was grateful for the support of the NSW Government and that their clubs and members had endured a challenging season in terms of their bushfire response.
"The new funding will put us in a strong position to build resilience and future capability. We learned a lot during the summer bushfires and the funding will go a long way to strengthening our support of the Far South Coast community in the future," Cheryl McCarthy said.
Surf Life Saving NSW President, George Shales OAM thanked the NSW Government for their ongoing support and said that the grants would allow significant upgrades to the 26 surf club facilities to improve amenities for members who protect lives on the NSW coastline.
"The Surf Club Facility Program facilitates the construction and upgrade of Surf Life Saving clubs and facilities which will make a significant difference to improving club participation, usage and importantly will also improve the safety of swimmers at NSW beaches," Mr. Shales said.
"As a gazetted emergency service organisation, it's vital that SLSNSW emergency call-out teams can respond quickly to Triple-zero emergency calls along the NSW coastline. Fit-for-purpose facilities are an important part of ensuring emergency equipment is readily accessible so we can continue to be responsive," he said.
Acting Minister for Sport, Geoff Lee, made the grant funding announcement at Coffs Harbour SLSC this week. He said that the amazing surf clubs and volunteers that supported the community during the bushfires were truly deserving of this funding.
"Surf club volunteers provided refuge to thousands of people who were evacuated from the fires and those images of courage and selflessness epitomised the Australian spirit," Minister Lee said.
"These men and women always put their bodies on the line to save us from danger and this funding is essential to keep their facilities updated for future generations," Minister Lee concluded.
Learn more about the Surf Club Facility Program at: https://sport.nsw.gov.au/clubs/grants/SCFP