January 27 - February 2, 2019: Issue 391

Upgrade Of Mona Vale Road East To Commence This Month
Mona Vale Road East animation - NSW Roads: Published on 20 Jan 2019
In November 2018
Member for Pittwater Rob Stokes announced the NSW Government has awarded the construction contract for the upgrade of Mona Vale Road East.
The contract was awarded to Georgiou Group Pty Ltd and onsite works are expected to commence in February next year, after the summer holiday period. The project is expected to be completed in 2022.
On Tuesday January 29th the contractor will commence preliminary works such as installing traffic controls, such as barriers, signs, linemarking, setting up the site compound for the project team and delivering materials and equipment to site.
Preliminary works also include removing trees, shrubs and other vegetation on both sides of Mona Vale Road between Daydream Street, Mona Vale, and Lane Cove Road, Ingleside.
The $140 million project, between Foley Street at Mona Vale and Manor Road at Ingleside, will involve building additional climbing and descending lanes to improve travel times, and the introduction of median separation and a heavy vehicle arrester bed to help address the road's tragic crash history.
A RMS January 2019 Update provides the following information:
What can you expect during construction?
During construction, Roads and Maritime will aim to minimise the impact on businesses, residents and the community. However, this is a significant project and there will be disruptions including:
• noise and dust from rock cuttings
• traffic changes such as contra-flows and detours
• traffic delays, including additional heavy vehicles on the roads
• night work
• driveway realignment for several residents on Mona Vale Road
• major utility relocations in and around Ponderosa Parade, Samuel Street and Foley Street.
Our working hours
Standard working hours on the project will be between 7am and 6pm from Monday to Friday and 8am to 1pm on Saturdays.
Mona Vale Road and Ponderosa Parade intersection
As part of the upgrade, the intersection of Mona Vale Road and Ponderosa Parade will be changed to a traffic light intersection.
Features of the new intersection include:
• replacing the existing roundabout with new traffic lights and pedestrian signal crossings in all directions
• new bus priority lanes on Mona Vale Road on the approaches to and departures from the intersection
• relocating the eastbound bus stop on Mona Vale Road further east to the departure side of the intersection
• dedicated right-hand turn lanes on all approaches to the intersection
• left-hand slip lanes on all approaches to the intersection.
The upgraded intersection will significantly improve safety at this location, and improve traffic flow entering and exiting the commercial area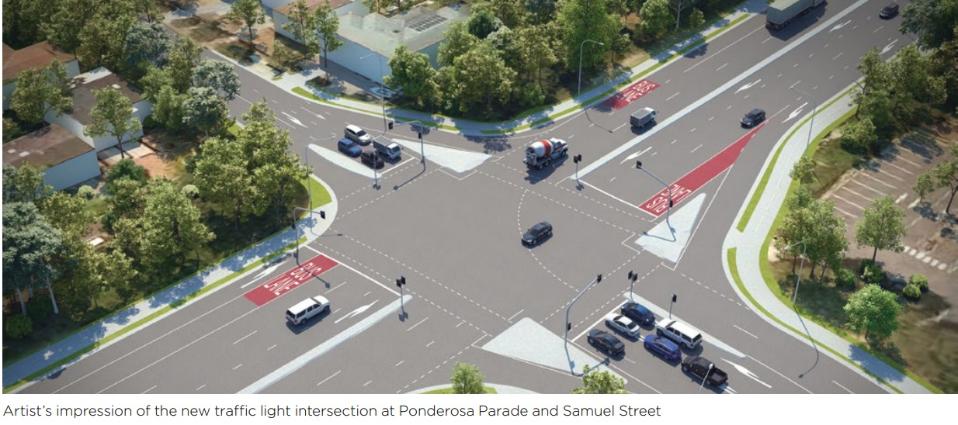 Vegetation removal
Roads and Maritime will remove trees, shrubs and other vegetation from both sides of Mona Vale Road, to prepare for the construction work. This work will take place initially between Daydream Street, Mona Vale, and Lane Cove Road, Ingleside, and between Wirreanda Road and Mona Vale Road, Ingleside (see map below).
The work is expected to take up to 16 weeks to complete, with some work carried out at night for the safety of workers and motorists. Affected residents will be notified in advance of all work, and notifications are available on our website and via email distribution.
During clearing, an independent ecologist is on site to ensure no animals are harmed and any found are relocated to a safe habitat.
The project's Construction Flora and Fauna Management Plan will be in place to ensure appropriate measures are in place to protect the environment during construction, including establishing exclusion zones and regular monitoring.
Australia Day In Pittwater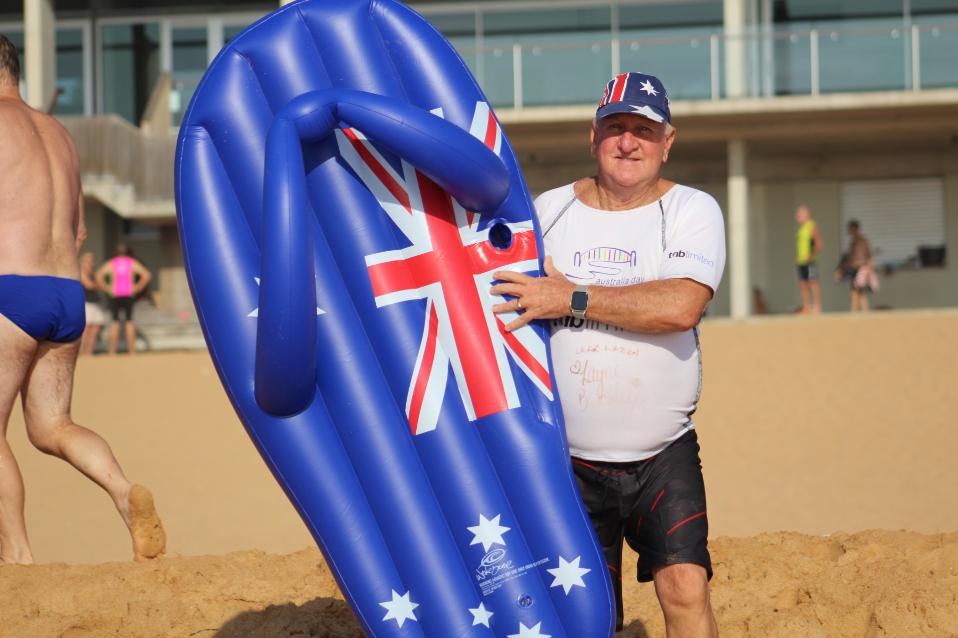 Warren Young OAM taking his thong out for an early morning paddle as part of the Avalon Floatilla
A few of the local celebrations - HERE
NSW Open,

Youth

And Youth Pathway Win Interstate Championships 2019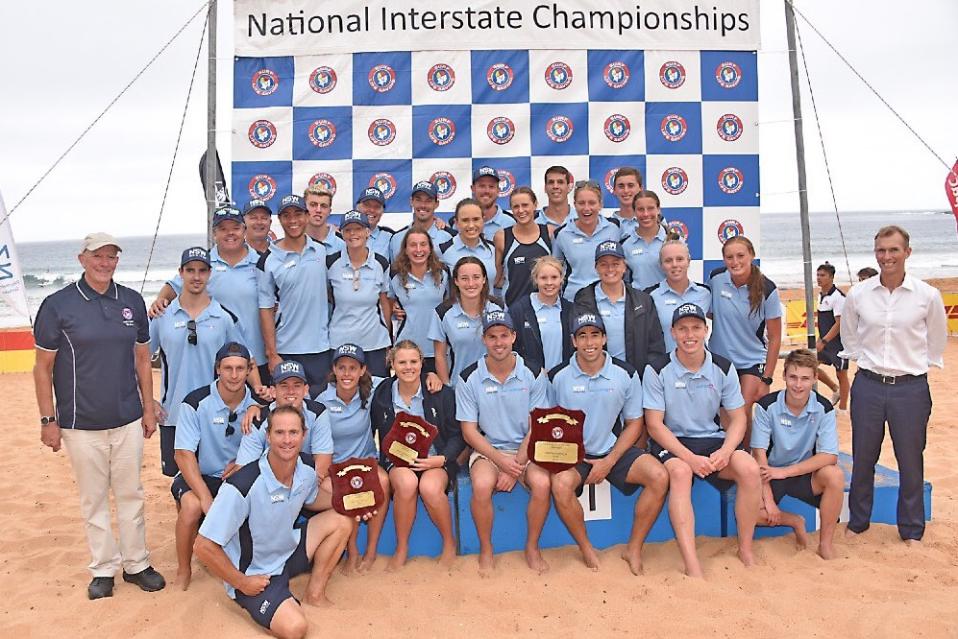 SLSA President Graham Ford, Rob Stokes, MP for Pittwater and the winning NSW team. SLSA Photo.
Surf Life Saving NSW has taken out both Divisions of the 2019 Interstate Championships held on Newport Beach Thursday, January 24th. The win makes this a back-to-back victory for the teams.
The NSW Pathway Cup team, led by Newport's Joel Piper as Captain, amassed 214 points, from Queensland (197), SA (117), Victoria (114), WA (110), Tasmania (50) and NT (7).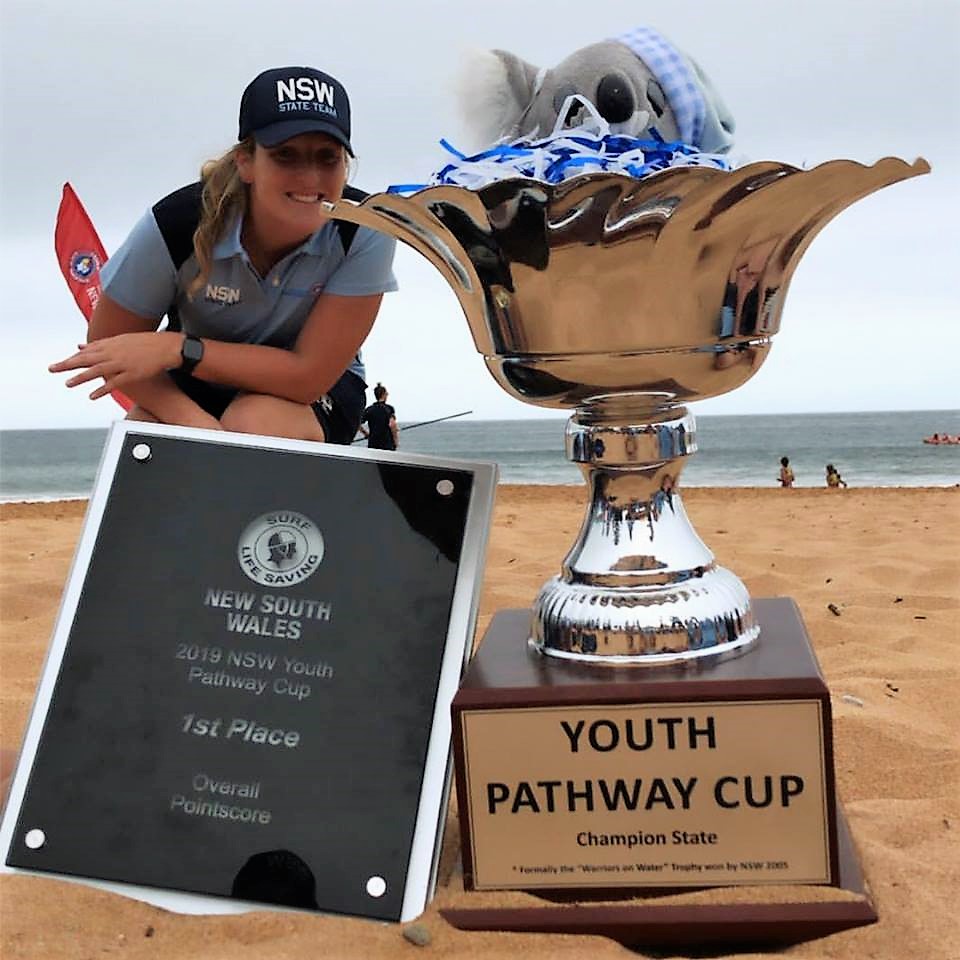 Queensland led New South Wales by two points as the afternoon events commenced but strong teamwork by the Opens and Youth Teams secured a good margin by day's end. Captain of the NSW Open's Team Mitchell Trim praised the whole team - ''Everyone did their bit in the water but Max (Brooks) and Emily (Doyle) were great. Emily was unreal and she did so many events, '' Mitchell said.
At the end of the 2019 Interstate Championships President of Surf Life Saving Australia Graham Ford thanked Newport SLSC and the volunteer officials for hosting a great event.
Surf Life Saving Australia's post-event report and SLS NSW insights into all teams HERE
Local Surfers Start Year Strongly In 2019 Carve Pro At Maroubra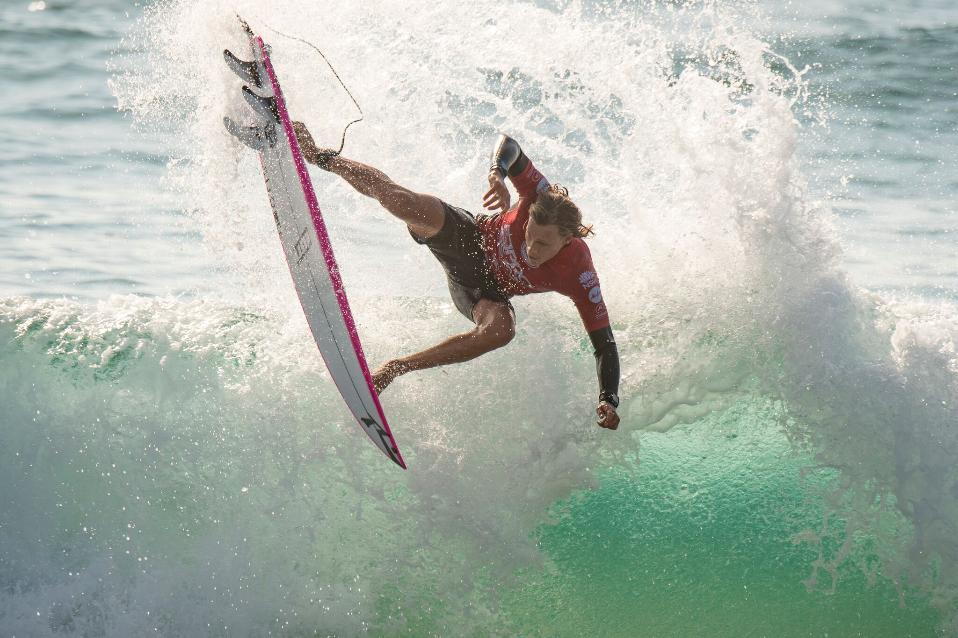 Lliam Mortenson during this year's Carve Pro - photo by Ethan Smith / Surfing NSW
Holly Wawn has secured a win to open her 2019 surfing campaign at the four day Carve Pro held at Maroubra this week. Alongside her a host of talented athletes, such as Jordy Lawler, Cedar Leigh-Jones and Lliam Mortenson, made the best of all conditions every day.
The elite QS 1000 rated event is the first of three stops on the Vissla NSW Pro Surf Series. The three competitions create a NSW coastal road trip for all to explore the variety of waves, visit local communities and enjoy NSW surfing culture, as well as providing Australian and International surfers with an opportunity to gain ranking points and prize money on the WSL Qualifying Series.
All the reports and more brilliant photo captures runs HERE
Out Studying The Tidal Zones And Sea Grass Areas Around Pittwater
At Station Beach, Barrenjoey - Photos by Guy Finlay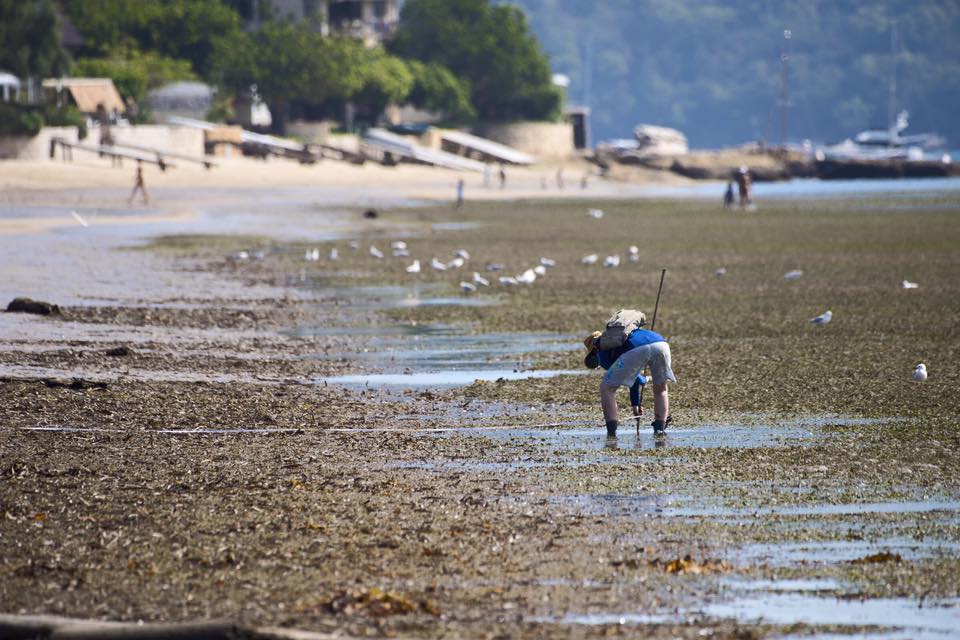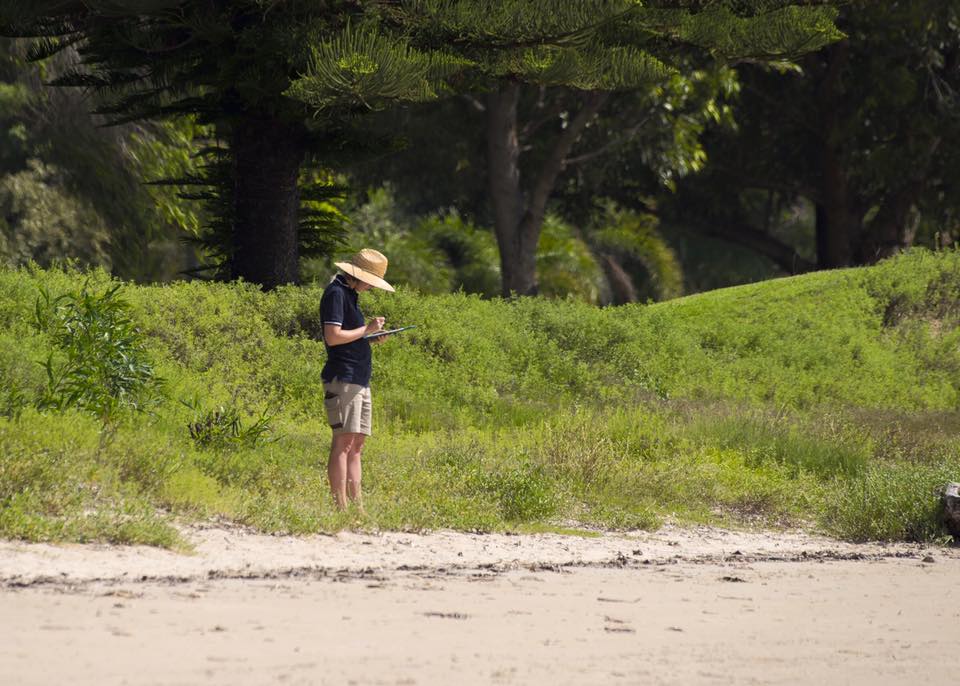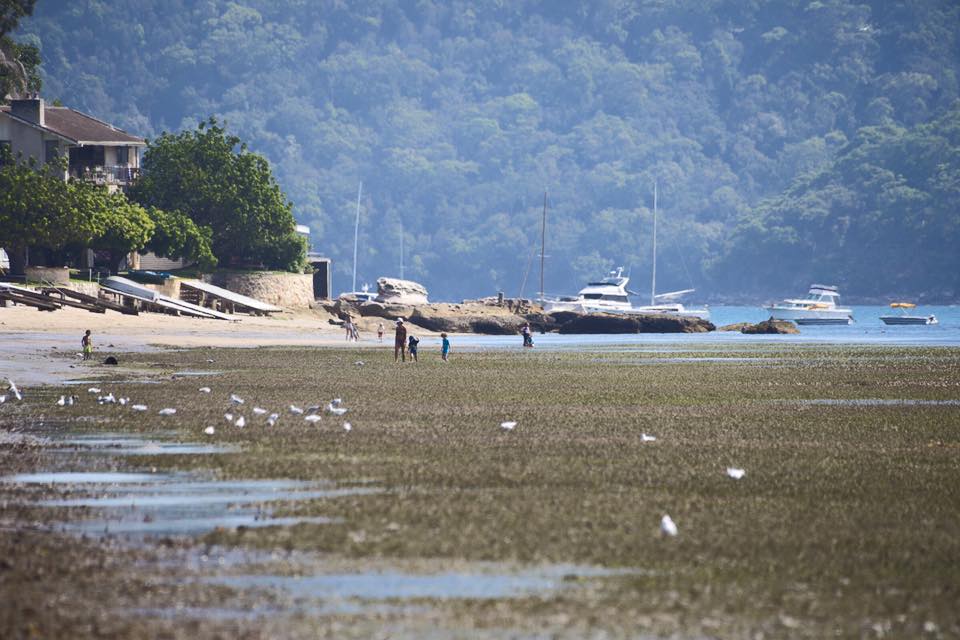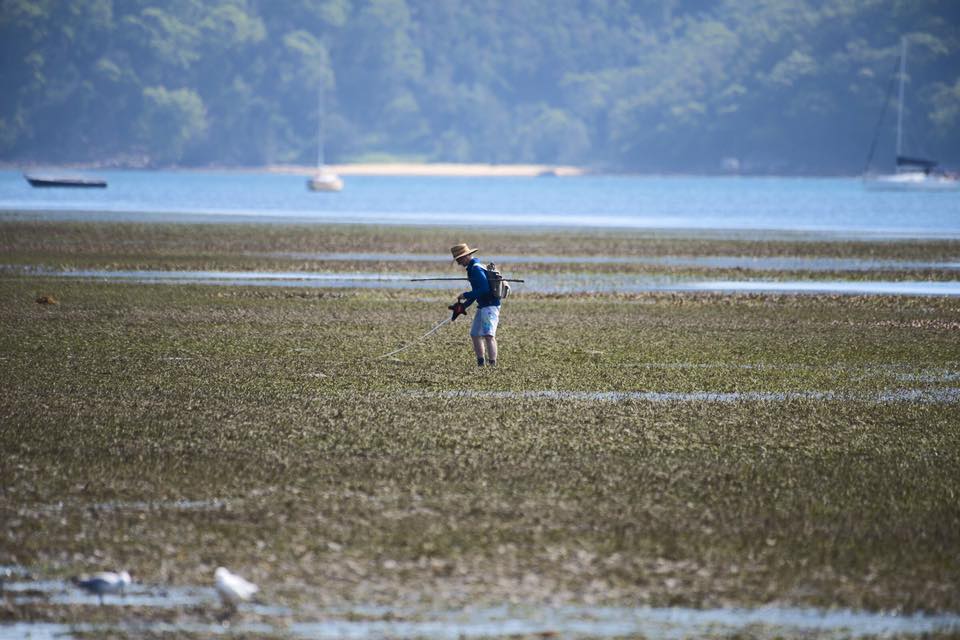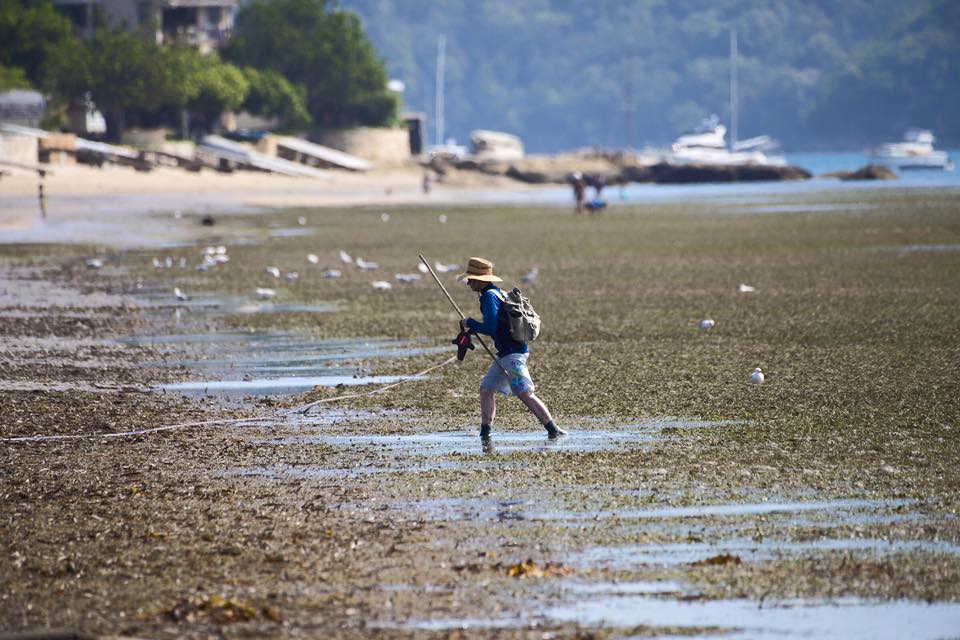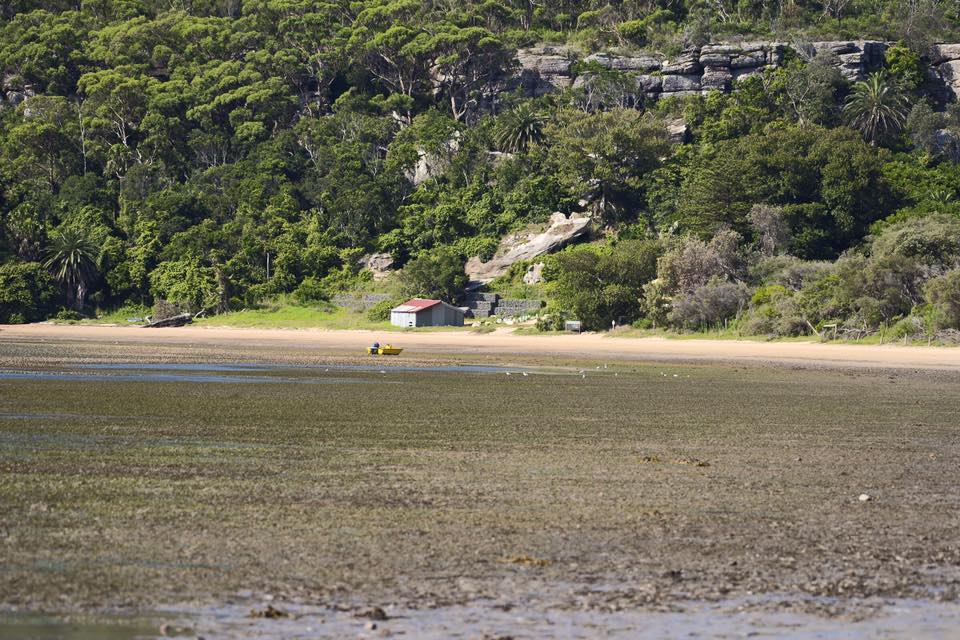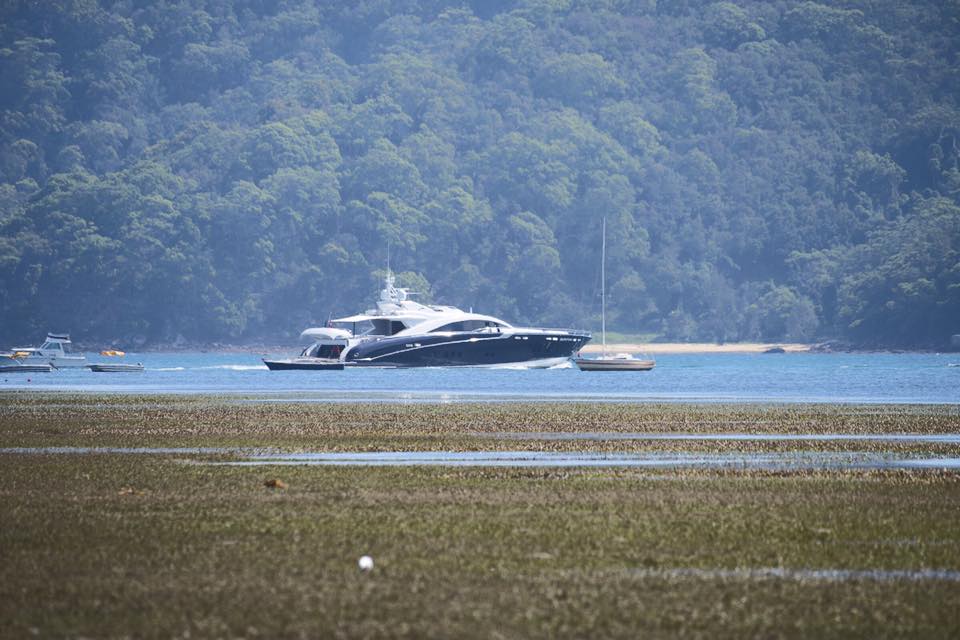 Past Features Archives (pre 2014)
Pittwater Online News was selected for preservation by the State Library of New South Wales and National Library of Australia. This title is scheduled to be re-archived regularly.
Archived Issues (2014 on) may be accessed here: pandora.nla.gov.au/tep/143700