September 30 - October 13, 2018: Issue 378

Flags Are Up As Surf Lifesavers Hit The Beach For The 2018/19 Patrol Season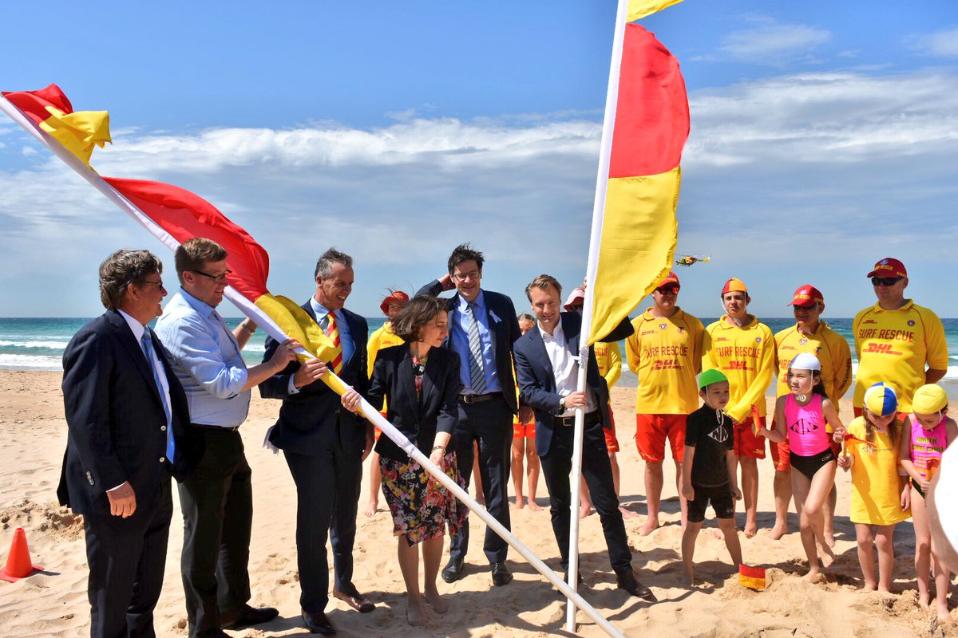 SLSNSW
President
David Murray, Minister for Emergency Services Troy Grant,
SLSNSW CEO Steven Pearce, The Hon. Gladys Berejiklian, Premier of NSW,
Member for Manly James Griffin with Nippers and surf lifesavers.
Friday September 28th, 2018
By Surf Life Saving NSW
Summer came early to the iconic Manly beach today as the red and yellow flags proudly planted in the sand outside North Steyne SLSC signalled the return of volunteer surf lifesavers for the 2018/19 Patrol Season.
The NSW Premier, the Hon Gladys Berejiklian, Minister for Emergency Services Troy Grant, and the Member for Manly James Griffin joined surf lifesavers and Nippers at the famous North Steyne SLSC (Manly Beach) today to officially raise the flags on the new season.
With patrols commencing across the majority of the state from tomorrow, the Premier thanked the more than 20,000 active volunteer surf lifesavers who will contribute their time to keeping the public safe on NSW beaches each weekend and public holiday until April 2019.
"I would like to sincerely thank every volunteer for their vigilance and commitment to the community and visitors to our state's beautiful beaches.
"Surf Life Saving has an enormous impact beyond the red and yellow flags in areas like water safety education, engaging our young people, encouraging healthy outdoor lifestyles and helping to build strong and resilient communities," said the Premier.
In an exciting development for surf lifesavers, Unmanned Aerial Vehicles (UAVs) will again take to the sky to protect beachgoers as part of a larger trial of the technology to determine their effectiveness as shark mitigation and beach safety tools
The extended trial gets underway at 15 locations across NSW from tomorrow.
Additionally, an important document was also released to the community at Friday's ceremony, with the NSW Coastal Safety Report released for the third successive season with a number of key findings made.
Former Pittwater Mayor Urges Community To Join Hospital Protest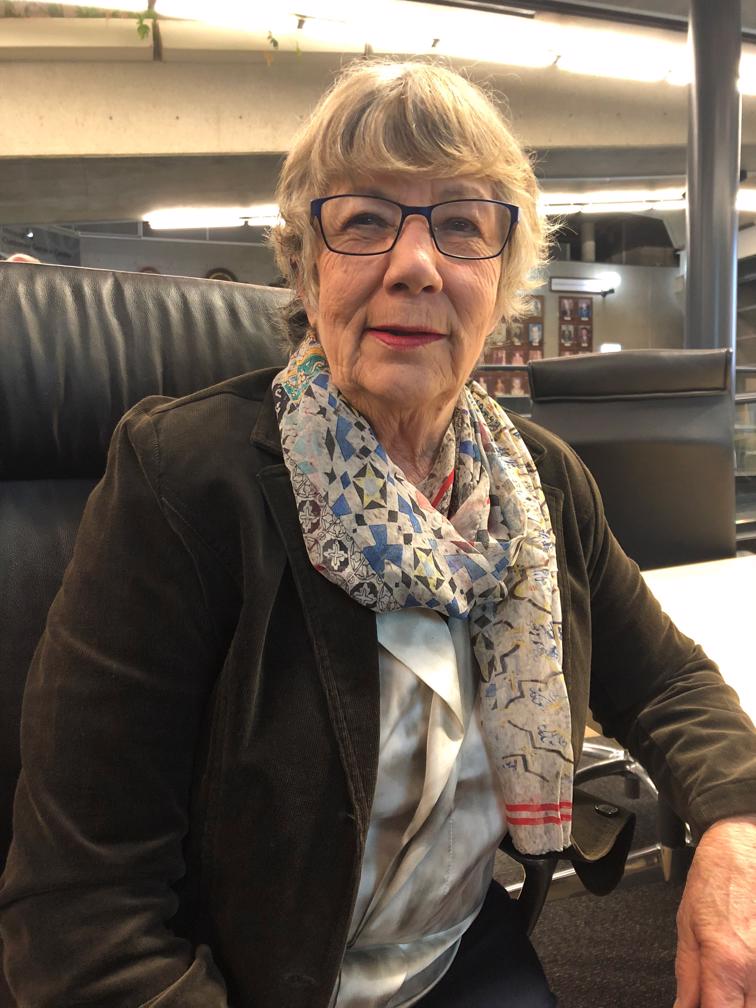 Lives will be lost unnecessarily if Mona Vale Emergency Department closes, warned former Pittwater Mayor Lynne Czinner this week.

Ms Czinner said residents must come out on the streets to protest the closure of the hospital's emergency, surgery, intensive care and maternity services when the Northern Beaches Hospital opens at Frenchs Forest at the end of October.
She appealed to all Pittwater residents to attend the Save Mona Vale Hospital rally on Sunday October 14 at 11 am on the Mona Vale Village Green, followed by a march to the hospital.
Local actor and activist Shane Withington will be MC at the rally and a larger-than-life-sized puppet of the late Nurse Karen Draddy – renowned campaigner and former head of Maternity at Mona Vale Hospital - will make an appearance.
"It is very important that everyone comes to the rally to show the NSW government our anger over the closure of the Emergency Department on which we all rely in times of medical crisis," Ms Czinner told Pittwater Online News.
"The lives of so many local residents have been saved because Mona Vale Hospital is so close to home.
"We do not want to lose anyone because of the distance to the new hospital."
NSW Health Department statistics from the myhospital.gov.au website show that of 35,033 presentations to Mona Vale Hospital last year:
144 needed immediate medical attention - all except one requiring resuscitation.

4,729 needed help within 10 minutes for life-threatening conditions.

Another 12,588 needed to be seen within 30 minutes.

And in total, 17,461 people needed urgent attention within 30 minutes.

On Tuesday night, Ms Czinner addressed Northern Beaches Council, calling on councillors to support the Pittwater community in its fight to keep acute services at Mona Vale Hospital – as Pittwater Council did before the amalgamation.
"We look to our elected council to take a leadership role and be visible in support of matters of concern to the community," she told the council meeting.
Community Invited To Comment On Creative Art Space North Concepts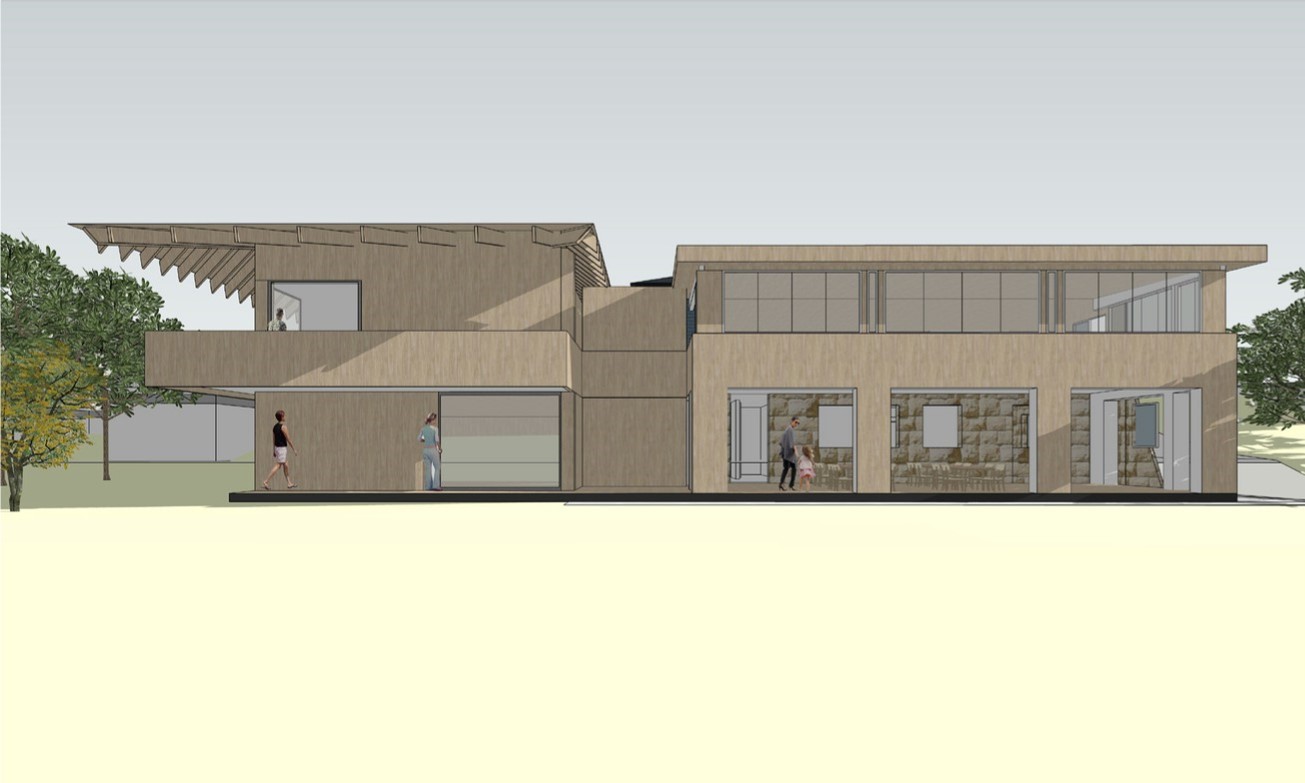 AVALON GOLF CLUB - VIEW LOOKING FROM GOLF COURSE INTO EXHIBITION, TEACHING AND COMMUNAL SPACES

Northern Beaches Council is inviting the community to provide feedback on two proposed locations for the Creative Art Space North - the Annexe Building at Dunbar Park in Avalon and Avalon Golf Club House.

In a motion adopted at Tuesday's Council meeting, Council will also investigate funding options to enable the Space to be constructed according to its full proposed scope.
Plans for the Art Space's draft concept design will go on public exhibition in October and November. Construction is due to commence in late 2019.
Mayor Michael Regan said given the volume of community feedback there was a clear need for a creative art space at the northern end of the peninsula.
"During the public engagement phase, the community enthusiastically embraced the initiative and contributed through more than 650 submissions, workshops and an Advisory Group of more than 30 participants."
"On Tuesday night Council recommended both the Avalon Annexe building and the Avalon Golf Club House be explored for further community engagement as both have the ability to meet all user requirements and also meet the location criteria," Mayor Regan said.
The renovation and additions to the building a Creative Art Space North in full are estimated to cost $2.1 million to develop the proposed Avalon Annex and $2 million for the Avalon Golf Club House.
With $1 million already allocated to the project from the Merger Savings Fund, additional funds will be required.
As the Avalon Annexe building is currently used as a community centre for hire, Council is committed to minimising the impact on existing hirers and will investigate options for relocating existing users.
The many users of the Avalon Golf Club House will also be consulted during the exhibition period. Council is committed to ensuring the golfers can continue to use the Club House in conjunction with any future proposal for the site.
Pittwater Online News spoke to
Lorrie Morgan
, past President and one of the founders of the Pittwater Community Arts (PCA) who has been
advocating for years
for an permanent Arts Centre in Pittwater and who spoke at the recent Council Meeting.
"I'm glad this is moving forward, after so many meetings and years of working on this." Lorrie said late this week. "I'm sure any perceived problems will be resolved and we will finally have that missing piece long needed in an area that is well known for its dynamic arts community both in the past and in the present. This proposal is an opportunity to ensure the future of Arts and Artists are well supported and have a venue dedicated to showcasing and promoting the many mediums local artists work in."
Ros Marsh, past president of the Avalon-Palm Beach Business Chamber, and one of the dynamos behind the Avalon Arts Carnival that was so successful a few years ago, also has been working hard to ensure a viable project comes to fruition. Pittwater Online spoke with Ros late this week and asked for an overview on what community groups within Avalon had been working towards and proposed.
Ros forwarded the following:
The Avalon Preservation Association would like to thank the Mayor, Michael Regan, and all Councillors NBC for considering our petition to allow the community to engage on the proposal for the Creative Art Space North, as an adaptive re use of the unused/underutilised spaces at the Avalon Golf Club House, presented by Ros Marsh at last Tuesday's Council Meeting.
The Avalon Beach Arts & Cultural Precinct Group and associates have been considering the potential of the adaptive reuse of sections of the Avalon Golf Club House as a creative art space since the areas, related to the now defunct restaurant, were advertised for public tender in 2014.
In 2016, Sue Boaden, a local cultural planner coordinated a team of local experts to conduct a Cultural Mapping Project of Avalon sponsored by APA. This study identified over 600 tangible and intangible cultural assets locally as well as gaps in provision. The Study identified the need for a creative maker/exhibition space to support the local creative community.
The Avalon Golf Club House, contains sections which are a still vacant/underutilised council resource and could be a perfect fit for our vision for a creative home and incubator space for the peninsula community.
We have suggested space concepts that have no impact on the heritage areas of the building, require minimal cost to adapt the existing vacant basement spaces to creative uses, sensitively link the non-heritage area to proposed new build immediately left of the clubhouse with lift inclusion, realise the potential of underutilised existing infrastructure on site, co-exists harmoniously with current golf member/public usage and within budgets similar to proposals for the Avalon Annexe, could realise 366sq m to 510 sq m of additional exhibition/maker spaces for the peninsula community.
Apart from being a building that contains some outstanding heritage features it has magnificent views and substantial space potential to grow into a significant regional art space in the Sydney region.
As well we believe the Creative, Public and Golfing users can co-exist in harmony and that the establishment of the Creative Space will give potential to significantly enhance the amenities for golfers and revenues for maintaining the viability of the golf course.
This should be a space that can adapt and cater to the creative/cultural needs of all ages and abilities in our community.
The location is a gateway to the peninsula sitting on Barrenjoey Rd, 100 m from bus stop , 5 minute walk from Commercial centre and close by Avalon Public School, Barrenjoey High , Maria Regina PS, Bilgola PS, Newport PS, clearly visible to road traffic and sits on the proposed coastal walkway. Location wise we believe it has greater prominence to the wider community and tourist traffic than the Avalon Annexe or Avalon Bowling Club.
Via Bus it is far more accessible to Avalon, Palm Beach, Whale Beach, Newport , Clareville and Bilgola Plateau, servicing a combined population of 26,977 residents, than the Narrabeen and North Curl Curl Creative Spaces.
We have discussed the site with prominent local architects, engineers and builders and considered the least intrusive and most cost effective approach to the adaptation.
We believe that the Avalon Golf Club House is the optimum value option for the community for the establishment of the Creative Art Space North.
In the Dunbar Park Plan of Management 2010 the community was vocal in requesting the scout annexe be earmarked as an activity area for youth activities.
Currently the Annexe is heavily booked by a variety of community groups.
In addition the Annexe lies in a high level hazard zone for flooding and a flood event could cause major damage to art works and expense to the administrators.
We feel that spending $1 – 2.1 million plus on the re appropriation of a well-used community space (The Annexe) for an art space and achieving only the addition of a deck, 50 sq m of community maker space, 3 small artist studios and a kiosk is a poor value outcome for the community.
We encourage all the peninsula community to review and comment on the NBC proposals when they are open for public exhibition. We hope the final outcome is an inspiring and exciting asset for the community.
Concept Designs
On Friday September 28th council kindly forwarded the amended Creative Art Space North UPDATED - Concept Designs - Architect Report, so the community could have a look at them during the school holiday break.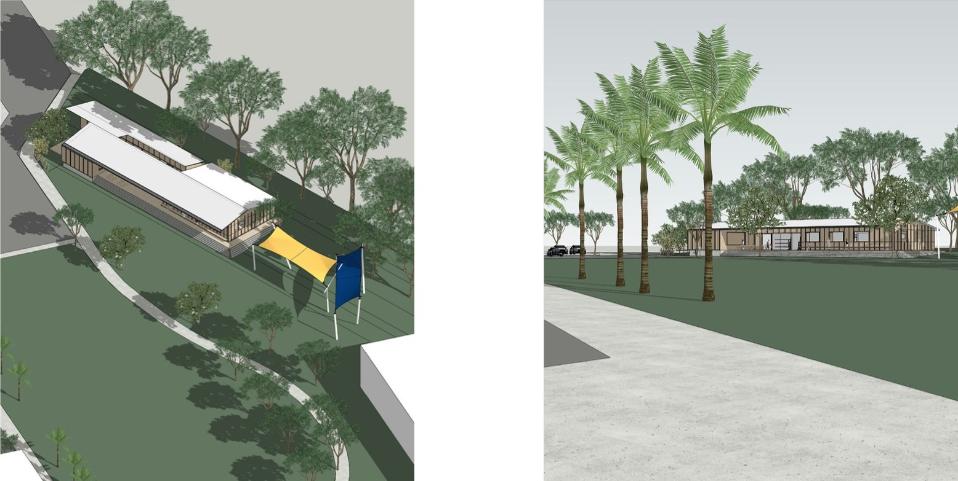 ANNEXE SITE AERIAL VIEW ANNEXE SITE, VIEW FROM RECREATIONAL CENTRE ACROSS DUNBAR PARK
Lock Crowther Multihull Regatta 2018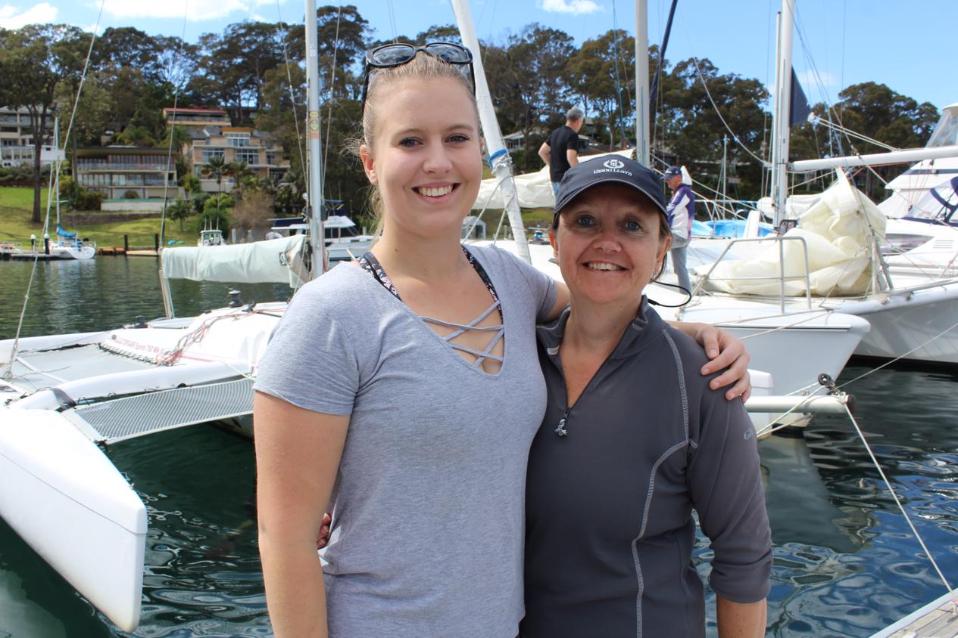 Kim Russell (Port Macquarie) with Estelle Boyd - RMYC Member, getting ready to sail as crew with Skipper Shane Russell (Kim's dad)
The Multihull Division of the Royal Motor Yacht Club Broken Bay (at Newport) are hosting the 23rd Lock Crowther Multihull Regatta this long Labour Day weekend. The LCMR is named fore and honours Lock Crowther. Races are run on the beautiful waters of Pittwater and Broken Bay.
This year proud to be an official fund raising supporter of the Heart Foundation and We have arranged a number of opportunities over the weekend for regatta participants to contribute to the Foundation, including some the raffling of fantastic prizes.
Some of the fleet's action on the Pittwater estuary runs HERE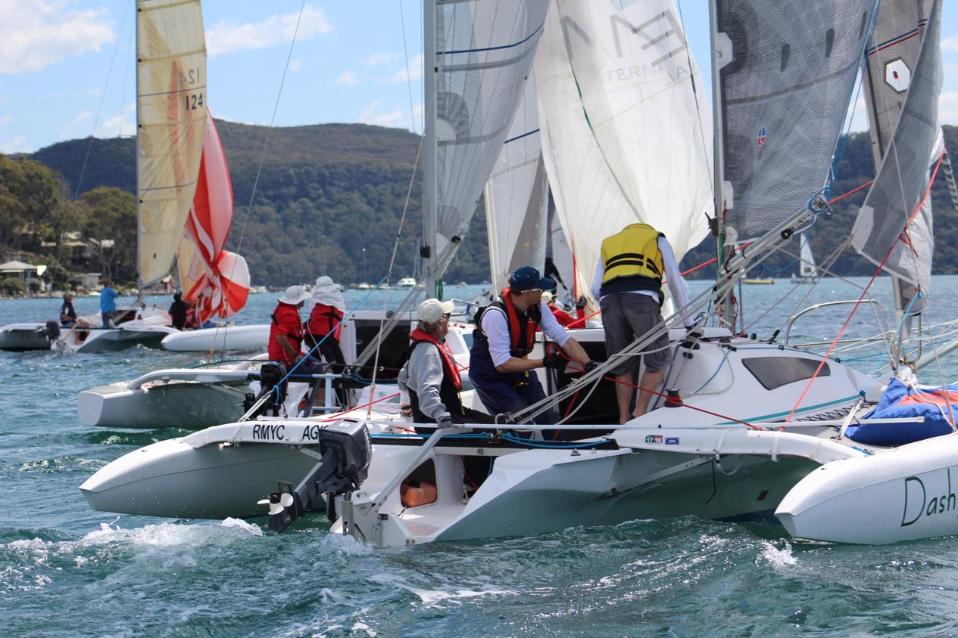 Barrenjoey High School Celebrates 50th

Anniversary

- The Golden Ball !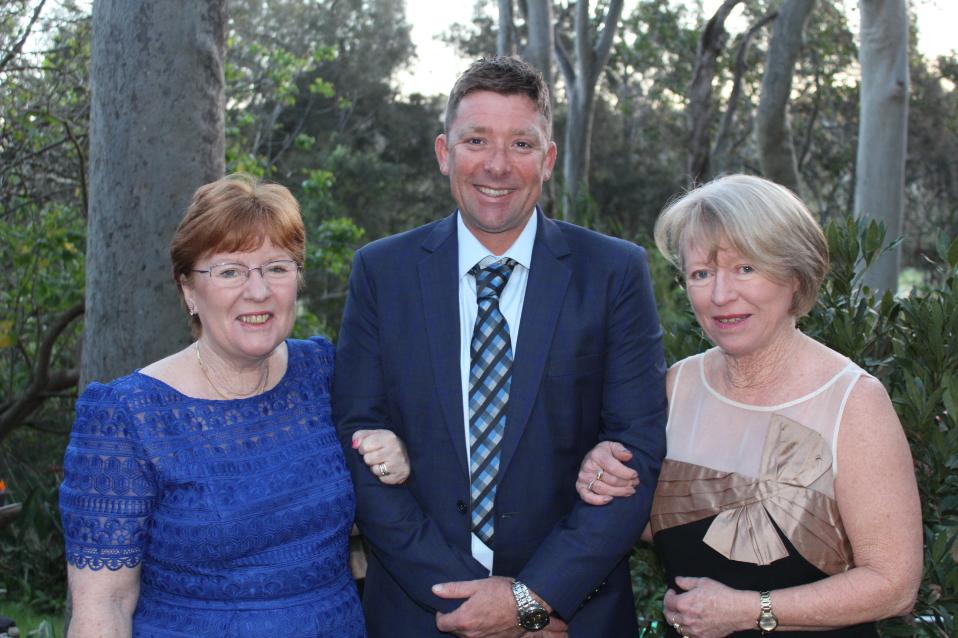 L to R: Carolyn Tucker (nee Gee), mum of Adam Crowley and sister/aunt Debbie Gee.
Barrenjoey High School 50th Celebrations GOLDEN BALL took place Saturday 29th of September - a wonderful night was had by all. Above are a couple of generations of BHS students heading out to the event, one of whom was in the first intake and first to graduate - more after the School Holidays!
Avalon Beach Historical Society Members Visit To Historic Bungan Castle
Members of the Avalon Beach Historical Society visited Bungan Castle today - kindly hosted by John and Pauline Webeck - full report after the School Holidays!
Above: The delighted visitors with John. Below: the view north over Newport, Bilgola and Avalon and the view south over Bungan Beach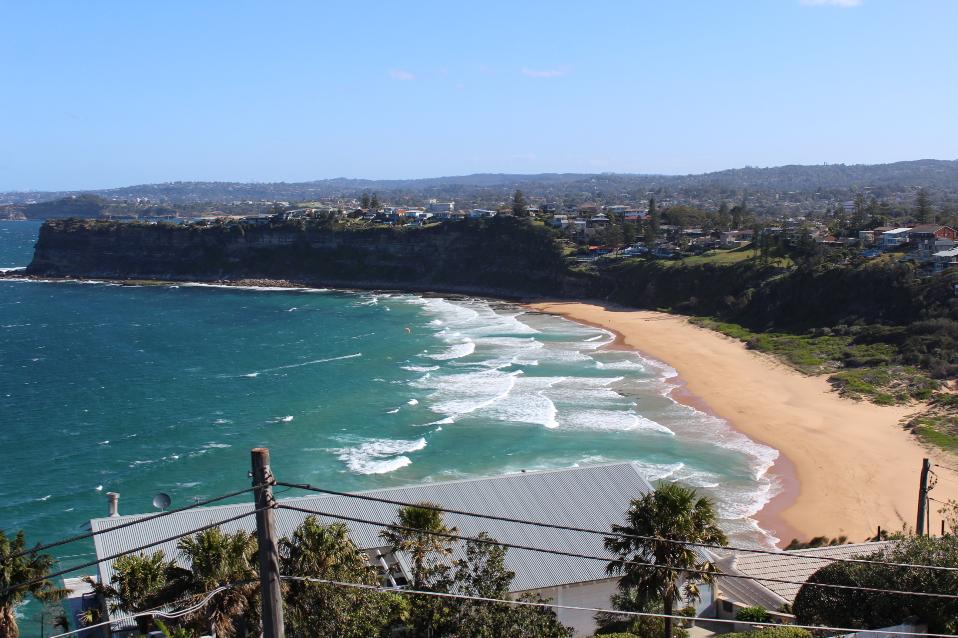 Urban Tree Canopy Plan Now On Public Exhibition: 100 Thousand Trees

Planned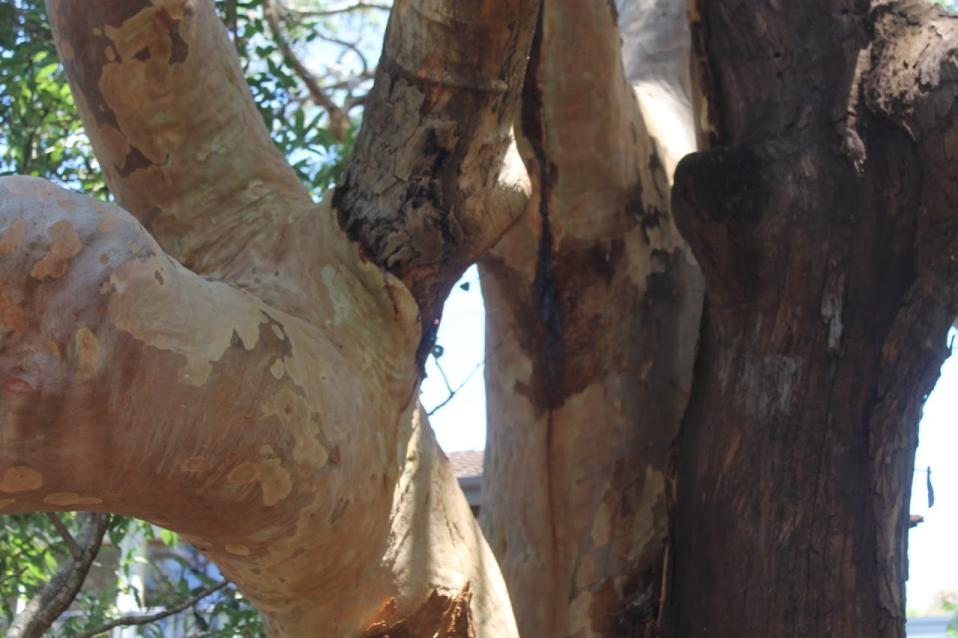 Plan To Protect And Enhance Northern Beaches' Precious Urban Tree Canopy
Friday September 28, 2018: From Northern Beaches Council
Over 100,000 new trees planted on Council land, an iconic tree register and tools to encourage more trees on private property are key actions in Council's first draft Urban Tree Canopy Plan now on public exhibition.
The draft Plan outlines the strategic directions and guiding principles for the management of trees across the Northern Beaches over the next five years.
Northern Beaches Mayor, Michael Regan said the four strategic directions of the draft Plan provide a comprehensive and cohesive approach to sustaining the future of our urban trees over the next five years by:
protecting existing urban trees;




maintaining the Northern Beaches' existing urban tree canopy cover;




improving tree diversity and health; and




by motivating, inspiring and supporting the community to protect and enhance our urban trees.



"It's very exciting to have this plan fast tracked and ready for community comment. Similar strategies had been in development under the former Councils but what a great outcome of amalgamation that our tree canopy can now be managed in a coordinated way across the whole of the Northern Beaches area," said Mayor Regan.
"We are in an enviable position of being one of the few areas within the Sydney Metropolitan area with canopy coverage greater than 50 percent, at 64.2 percent. Many council areas in Sydney have less than 20 percent urban canopy.
"There are, however, increased demands upon the Northern Beaches environment as more residents and businesses seek to call the Northern Beaches home.
"The plan details how we will implement an aggressive tree planting program on council owned land of at least 5,000 new trees annually, which would mean 100,000 over the next twenty years.
"We'll introduce an iconic tree register and ensure that any mature tree that has to be removed due to poor health or for unavoidable operation reasons will be offset by planting at least two more.
"The immediate focus will be on collating accurate baseline data to allow us to monitor the actions of the plan and ultimately measure how successful we are in protecting and maintaining a healthy and diverse canopy cover.
"Engaging our community in protecting and enhancing our urban trees will also be a critical factor in achieving the objectives of the Urban Tree Canopy Plan.
"I encourage community feedback on the draft Plan and look forward to more ideas from the community," Mayor Regan said.
The success and progress of the all the actions listed in the plan will be reviewed annually.
The draft Northern Beaches Urban Tree Canopy Plan is available at northernbeaches.nsw.gov.au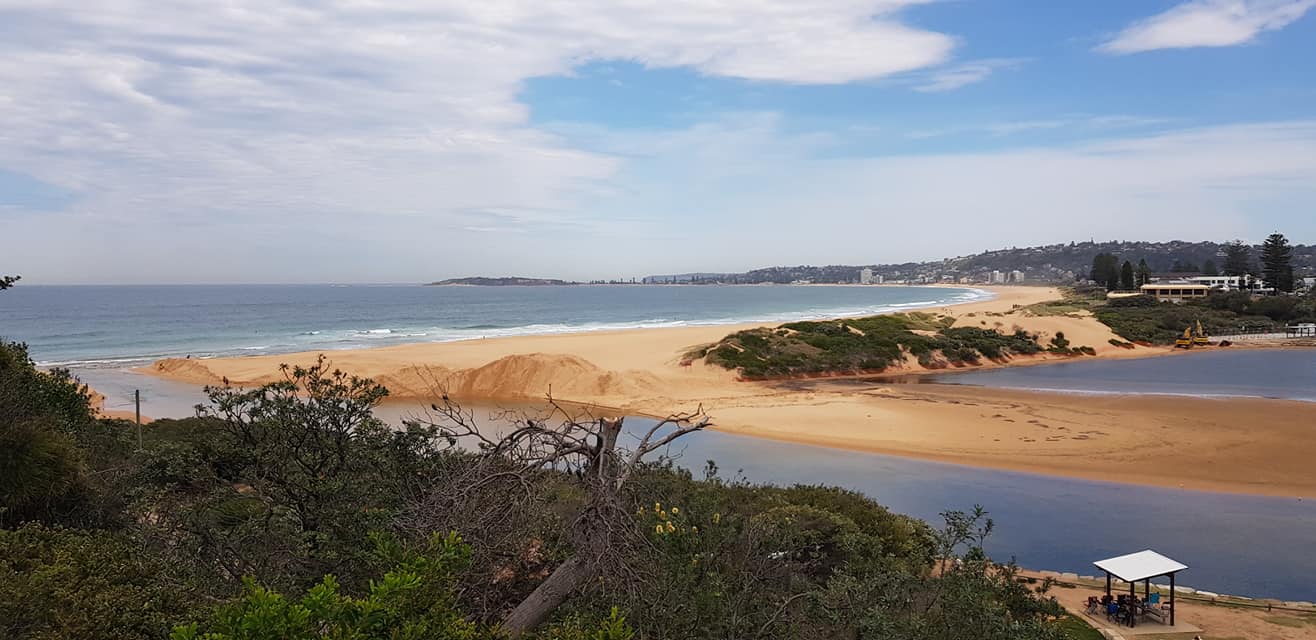 Council has commenced Narrabeen Lagoon entrance sand removal works this week. The work which finishes mid-December involves Council contractors removing approximately 45,000 square metres of sand from the lagoon entrance using large-scale excavators and returning it by trucks to Collaroy-Narrabeen Beach at Mactier Street.
Photo taken on Friday September 28th - courtesy of and by Neale Ashby - MORE HERE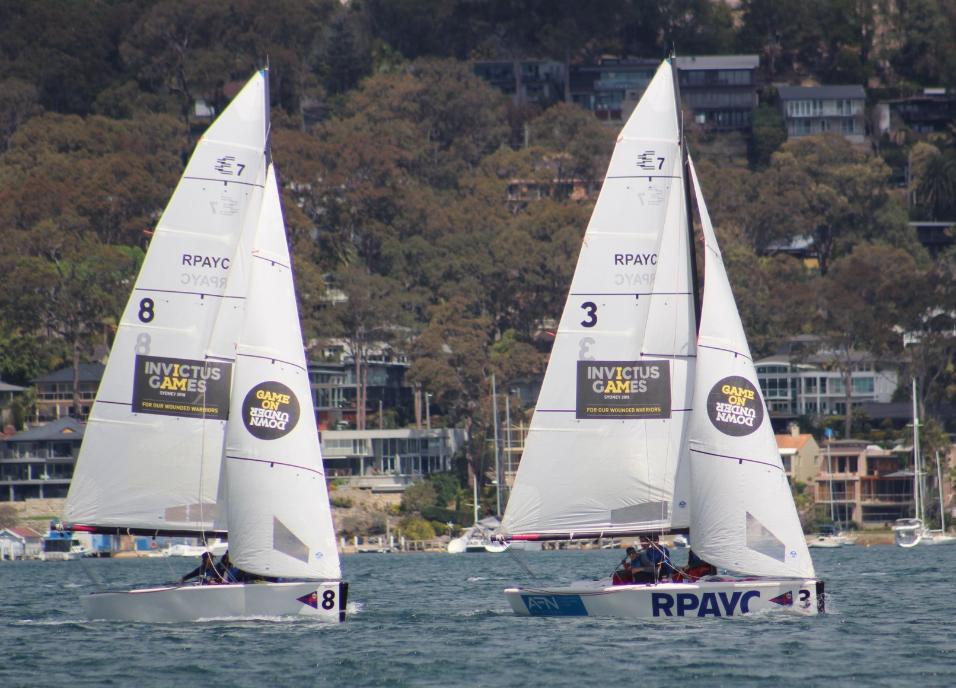 RPAYC Saturday morning training on Pittwater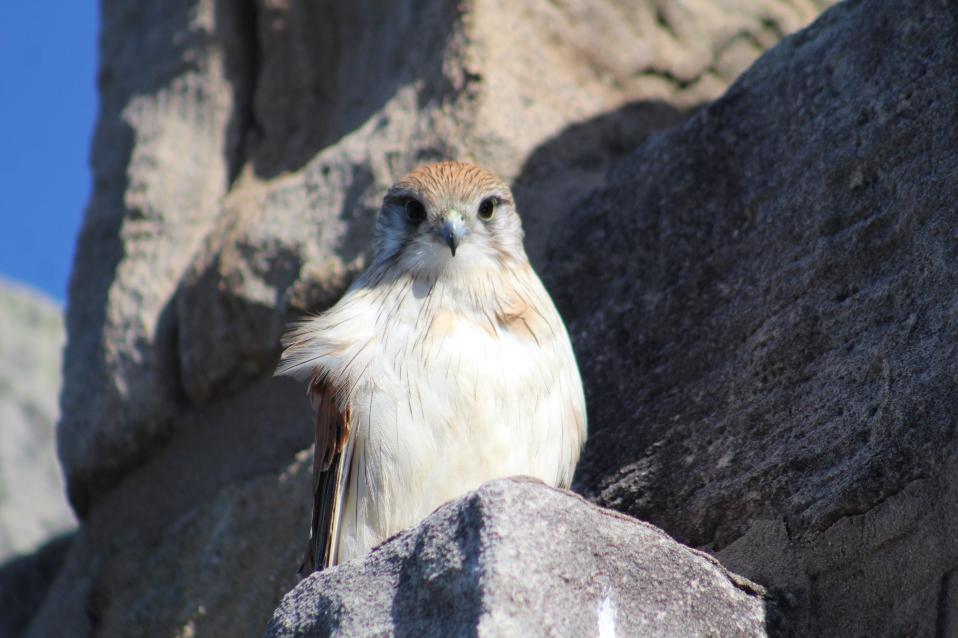 Juvenile Nankeen Kestral, Falco cenchroides - at Bungan Castle.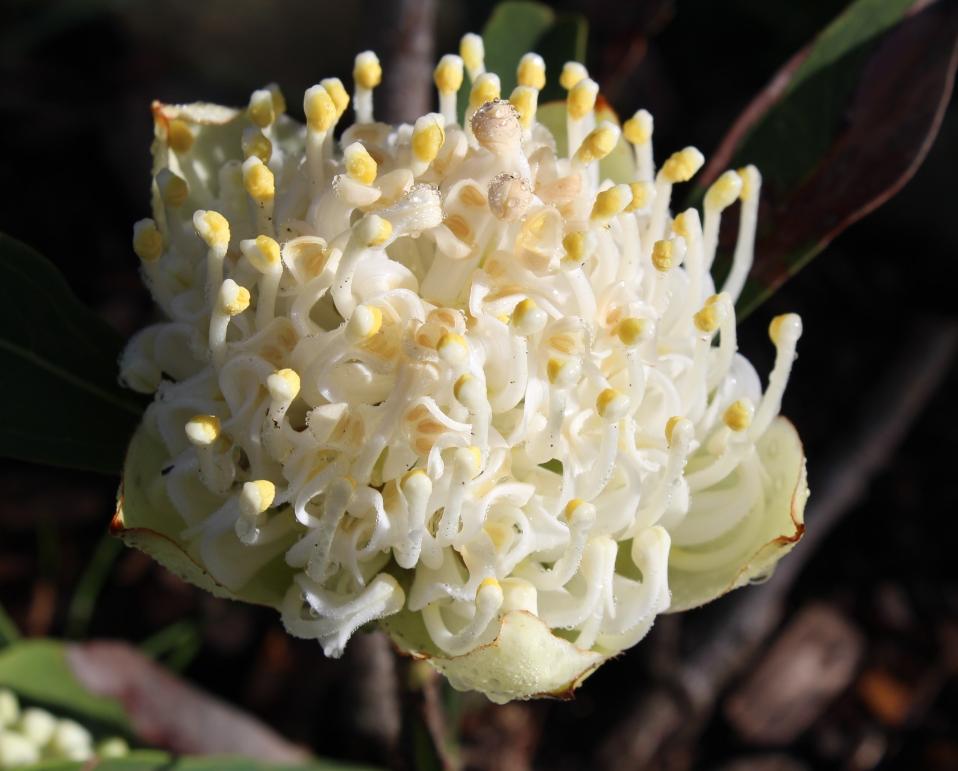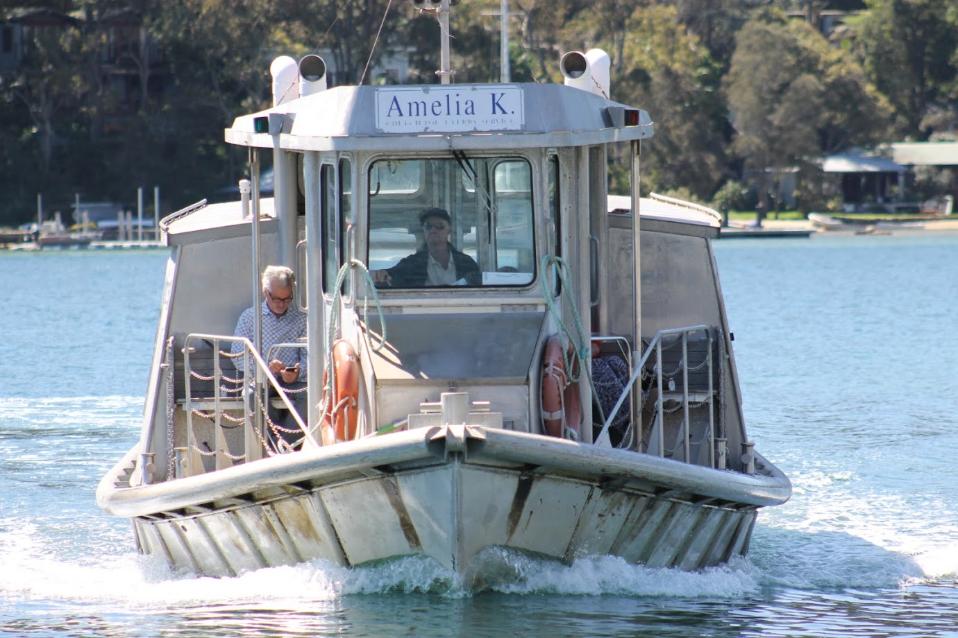 A ferry ride around Pittwater is a great way to visit Pittwater - and youngsters love it! - Church Point Ferry Services for southern reaches of offshore Pittwater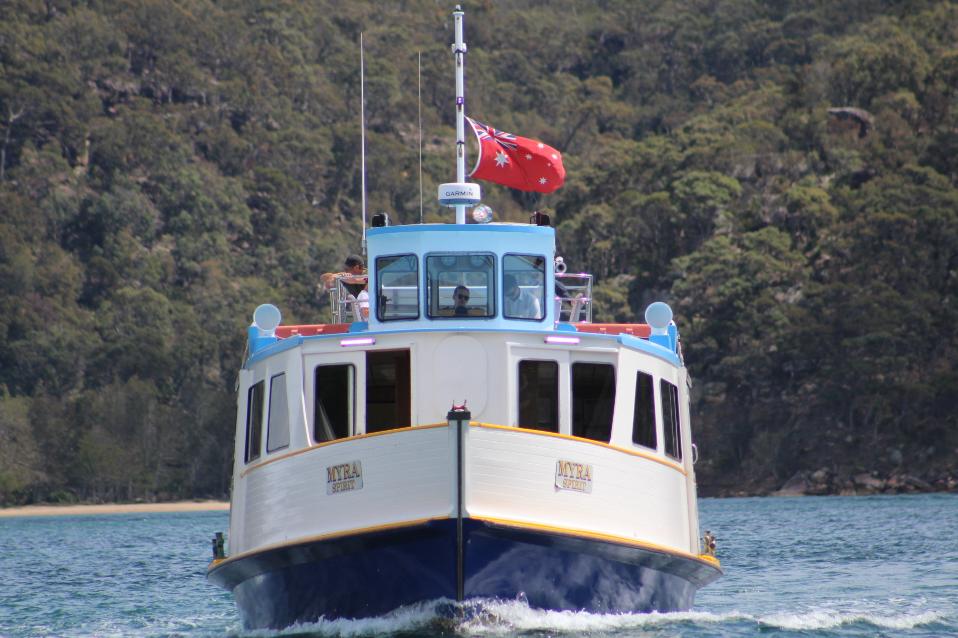 The Myra - for northern offshore Pittwater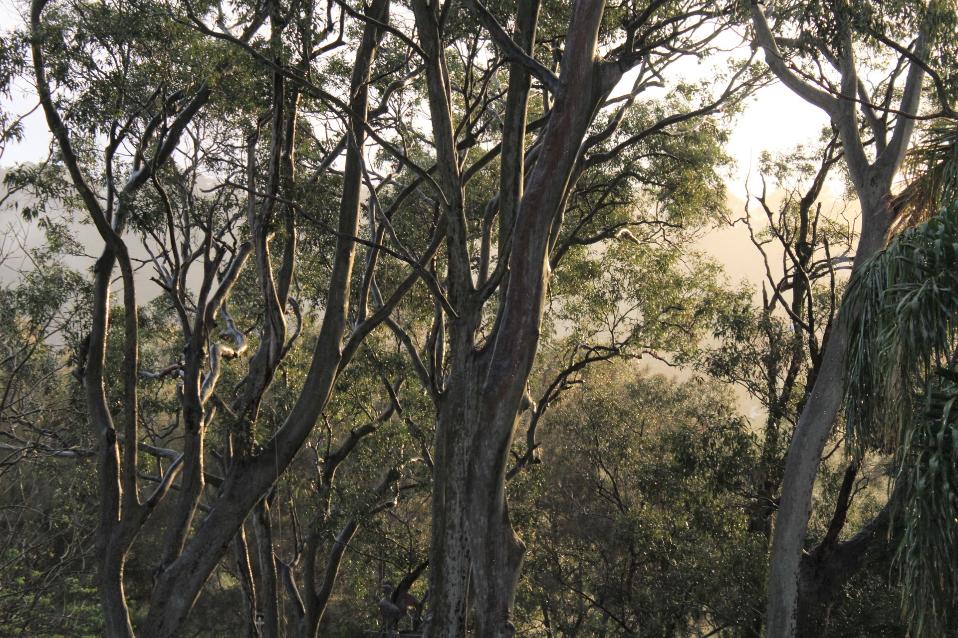 Pittwater Spotted Gums, Corymbia maculata, after Spring rains drenching, on sunset, as sun breaks through again - this week!
Past Features Archives (pre 2014)
Pittwater Online News was selected for preservation by the State Library of New South Wales and National Library of Australia. This title is scheduled to be re-archived regularly.
Archived Issues (2014 on) may be accessed here: pandora.nla.gov.au/tep/143700
Search Pittwater Online Articles