September 30 - October 13, 2018: Issue 378
Former Pittwater Mayor Urges Community to Join Hospital Protest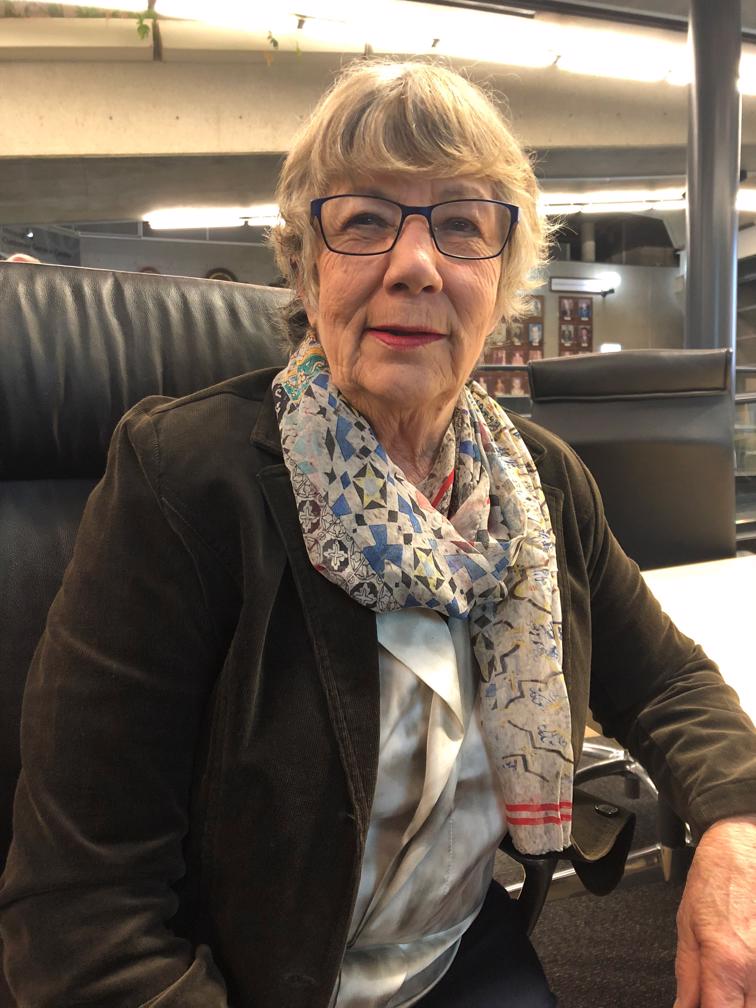 Lives will be lost unnecessarily if Mona Vale Emergency Department closes, warned former Pittwater Mayor Lynne Czinner this week.

Ms Czinner said residents must come out on the streets to protest the closure of the hospital's emergency, surgery, intensive care and maternity services when the Northern Beaches Hospital opens at Frenchs Forest at the end of October.
She appealed to all Pittwater residents to attend the Save Mona Vale Hospital rally on Sunday October 14 at 11 am on the Mona Vale Village Green, followed by a march to the hospital.
Local actor and activist Shane Withington will be MC at the rally and a larger-than-life-sized puppet of the late Nurse Karen Draddy – renowned campaigner and former head of Maternity at Mona Vale Hospital - will make an appearance.
"It is very important that everyone comes to the rally to show the NSW government our anger over the closure of the Emergency Department on which we all rely in times of medical crisis," Ms Czinner told Pittwater Online News.
"The lives of so many local residents have been saved because Mona Vale Hospital is so close to home.
"We do not want to lose anyone because of the distance to the new hospital."
NSW Health Department statistics from the myhospital.gov.au website show that of 35,033 presentations to Mona Vale Hospital last year:
144 needed immediate medical attention - all except one requiring resuscitation.

4,729 needed help within 10 minutes for life-threatening conditions.

Another 12,588 needed to be seen within 30 minutes.

And in total, 17,461 people needed urgent attention within 30 minutes.

On Tuesday night, Ms Czinner addressed Northern Beaches Council, calling on councillors to support the Pittwater community in its fight to keep acute services at Mona Vale Hospital – as Pittwater Council did before the amalgamation.
"We look to our elected council to take a leadership role and be visible in support of matters of concern to the community," she told the council meeting.
"My suggestion Mr Mayor (Michael Regan), is that you meet with the Save Mona Vale Hospital Committee to make sure they are good, reliable, respectable people with good intentions and take it from there."
Residents' main concern was that the new hospital was up to an hour's drive away from suburbs like Avalon and the offshore communities, she said.
Meanwhile, the new Urgent Care Centre – which would replace Mona Vale's Emergency Department – would treat only minor conditions.
Ms Czinner said that on one hand, the government was urging residents to "age in place", while on the other it was moving critical emergency services further away.
The former mayor described the quandaries that residents would have to deal with after acute services at Mona Vale Hospital closed.
"After the first of November this year, I will have to self-triage," Ms Czinner told the council meeting.
"Is my condition minor? Should I drive to Mona Vale Hospital. I have had a heart attack – am I about to have another? Do I have a serious or life-threatening condition? Should I call an ambulance? How long will it take to get there?"
Another local resident, geologist Dave Murray, also called for the council's support to retain Mona Vale's Emergency Department.
Mr Murray said that for most of his life, there had been a fully functioning emergency department just a few minutes away: "Close to my house, close to the beach where I patrol, close to my family".
The council was not responsible for the loss of the Emergency Department he said, but noted that he had not seen any NBC councillors at the hospital protest picnic on September 16.
"Maintaining at least some form of emergency capability in a Level 3 Hospital is a no-brainer," Mr Murray told the council meeting.
"it just doesn't seem to be a high priority for this current council."
By Miranda Korzy
Save Mona Vale Hospital Community Action Group