September 30 - October 13, 2018: Issue 378
Narrabeen Lagoon entrance sand removal works have commenced
Video by and courtesy Neale Ashby, made Friday September 28th, 2018
Northern Beaches Council will undertake major sand removal works at Narrabeen Lagoon Entrance to minimise the risk of flooding to surrounding areas.

The work which commenced this week and finishes mid-December involves Council contractors removing approximately 45,000 square meters of sand from the lagoon entrance using large-scale excavators, a bull dozer, Moxy and tip trucks.
Works will take place on the eastern and western sides of the Ocean Street Bridge at Narrabeen Lagoon entrance and the sand will be returned by trucks to Collaroy-Narrabeen Beach at Mactier Street.
General Manager Environment and Infrastructure Ben Taylor said the Lagoon closes every few years from sand naturally moving into the entrance from Collaroy-Narrabeen Beach.
"The last clearance works were completed in late 2016. Since then, the lagoon entrance has filled with sand faster than expected, mainly due to low rainfall reducing the natural outflow of sand.
"Following the rapid closure of the lagoon entrance in March this year, Council has fast-tracked the design and approvals for this important project.
"Council carefully monitors and manages the entrances of the lagoons to reduce the risk of flooding to surrounding properties.
"By the time the works have finished over 6,000 truckloads of sand will have been moved from the entrance of Narrabeen Lagoon to Collaroy-Narrabeen Beach.
"These works will return the lagoon to open entrance conditions in time for the summer holidays and peak recreational usage," Ben Taylor said.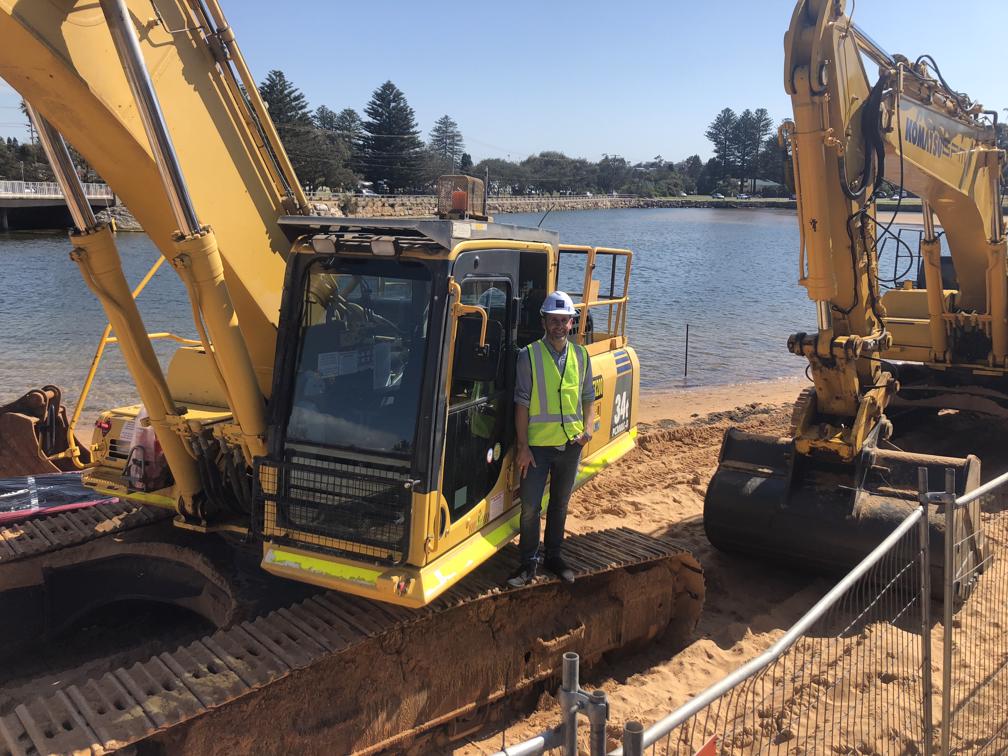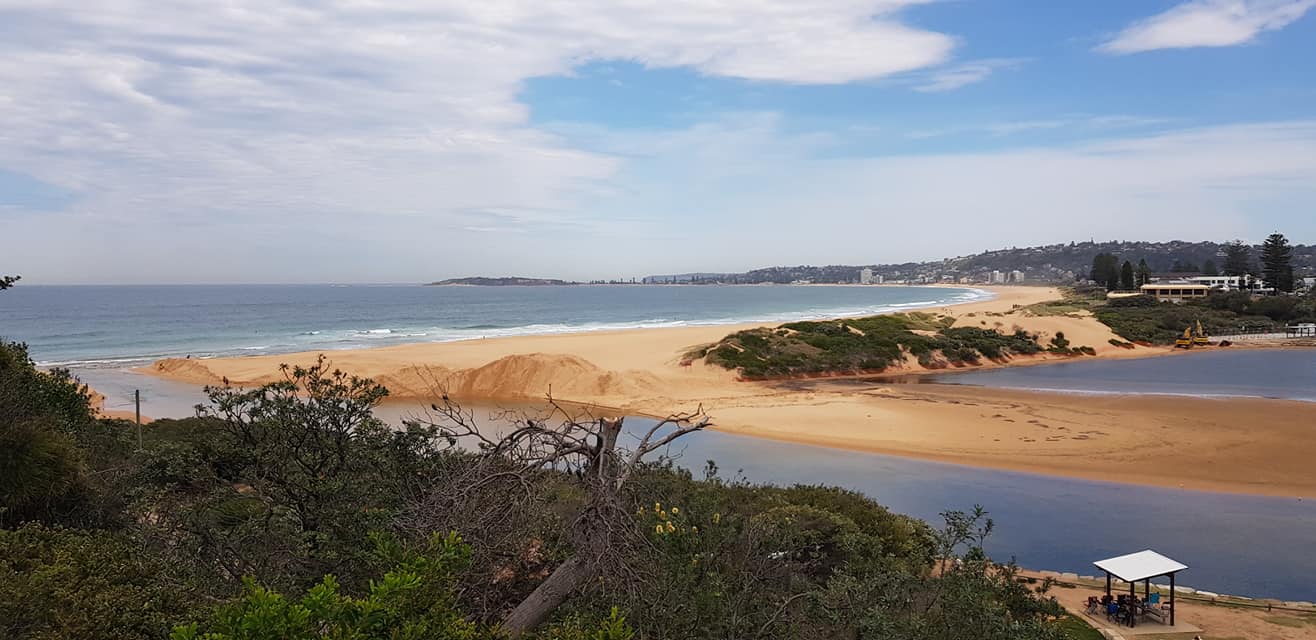 Narrabeen Lagoon Entrance - photo by Neale Ashby, taken Friday September 28th, 2018