May 6 -12, 2018: Issue 358

Community Forum Calls For Immediate Pittwater Demerger: Pittwater Rally Will Be Held At Parliament House - May 15th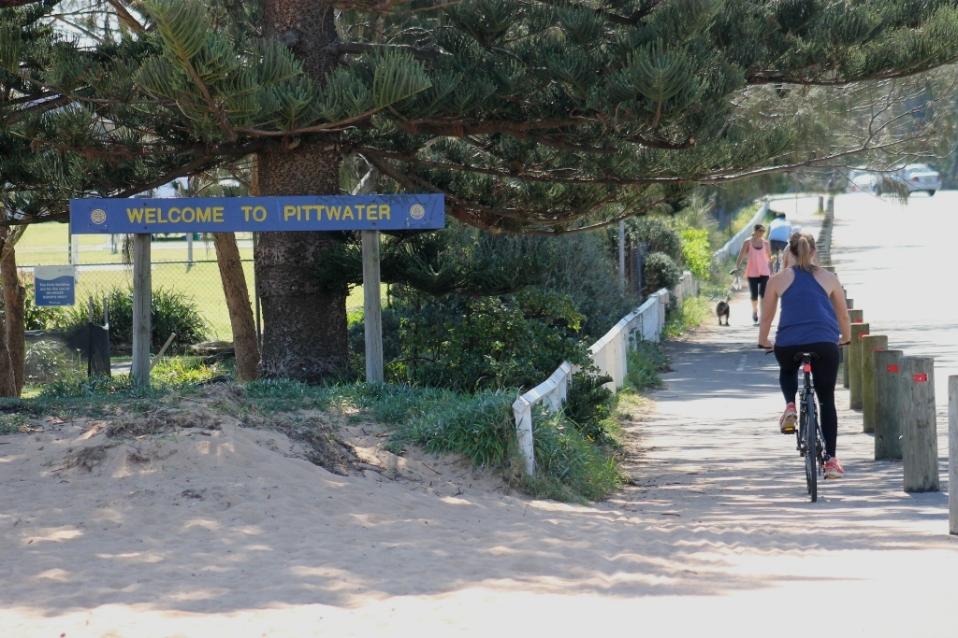 A shortfall of $55 million in savings anticipated from the creation of Northern Beaches Council should spur Pittwater residents on to reclaim their own council, a community forum was told on Thursday night.
The forum, at Pittwater RSL club in Mona Vale, was hosted by the Protect Pittwater Association, to bring residents up to date on the impact of the 2016 council merger of Pittwater, Warringah and Manly Council - as well as efforts to restore Pittwater.
Two courses of action were discussed at the meeting for achieving a demerger.
Protect Pittwater president Bob Grace encouraged residents to join members of the group on a trip to Parliament House on May 15 to present a de-amalgamation proposal.
The proposal with thousands of signatures, set up under the Local Government Act, called on the government to reconstitute Pittwater Council within its pre-amalgamation boundaries, Mr Grace said.
"On the 15th of May, we are taking it into Macquarie Street, Parliament House, to give to the Minister for Local Government (Gabrielle Upton)," he said.
"What's important is that we get everyone who's here and other people to come.
"We will show what Pittwater is going to do to retain its identity if we get a huge crowd there."
Protect Pittwater plans to hire a bus which will depart Newport Beach car park at 10.45am on May 15, arriving at Parliament House for the rally between 1pm and 2pm.
The crowd also unanimously passed a resolution, to be sent to NSW Premier Gladys Berejiklian, that reads:
"This meeting condemns the forced amalgamation of the viable and successful Pittwater Council and demands an immediate and binding referendum of the former Pittwater Local Government Area on its demerger".
Politicians at the meeting, NSW Labor's Local Government spokesman Peter Primrose and his Greens' counterpart David Shoebridge shook hands and signed statements at the forum agreeing to support a plebiscite within the former Pittwater council area for a demerger.
Mr Primrose said that if Labor won government at the next state election, it would run binding plebiscites in the former local government area, following a petition from local residents.
Note from Protect Pittwater:
Please email
Miranda Korzy by May 9th (if possible) to guarantee a seat on the bus and a Pittwater T-shirt to wear to the rally. If any residents have proposal (petition) sheets with signatures or would like to help collect more in the lead up to May 15, could they also please get in touch.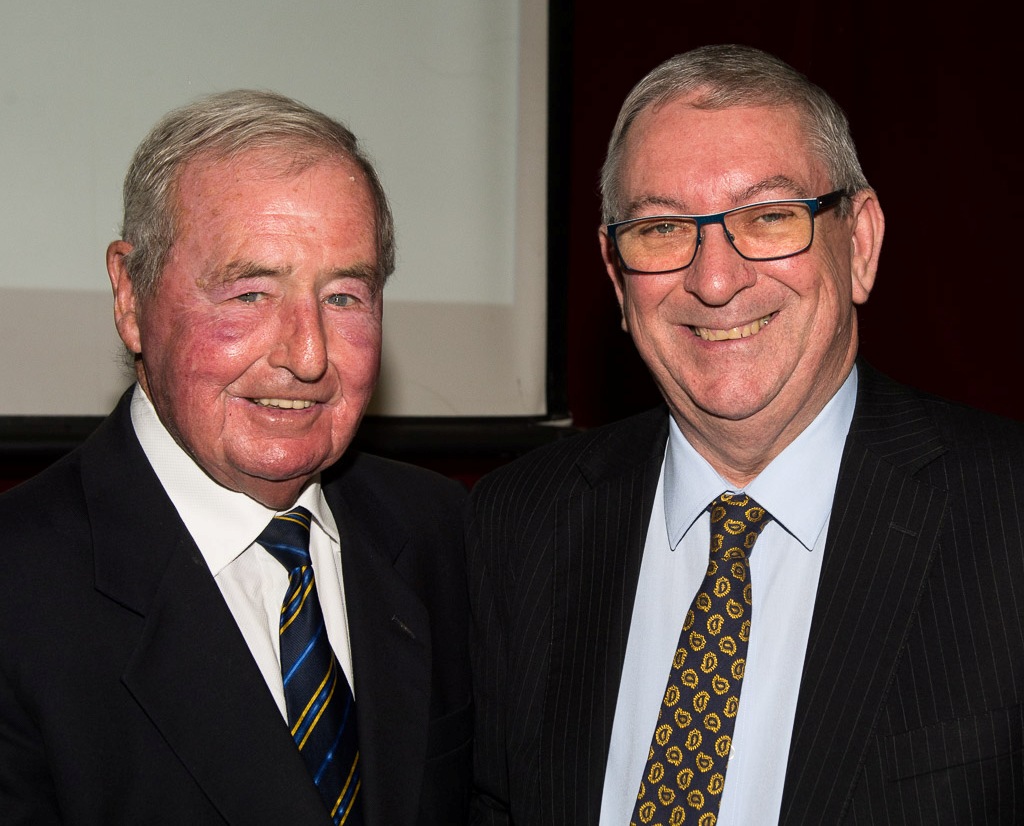 Bob Grace – former Pittwater councillor and
Peter Primrose - Labor Local Government spokesperson
David Shoebridge, MLC - Greens Local Government spokesperson

Pittwater's Phil Walker's GIPA Application For The KPMG 'Business Case' On Forcibly Amalgamated Councils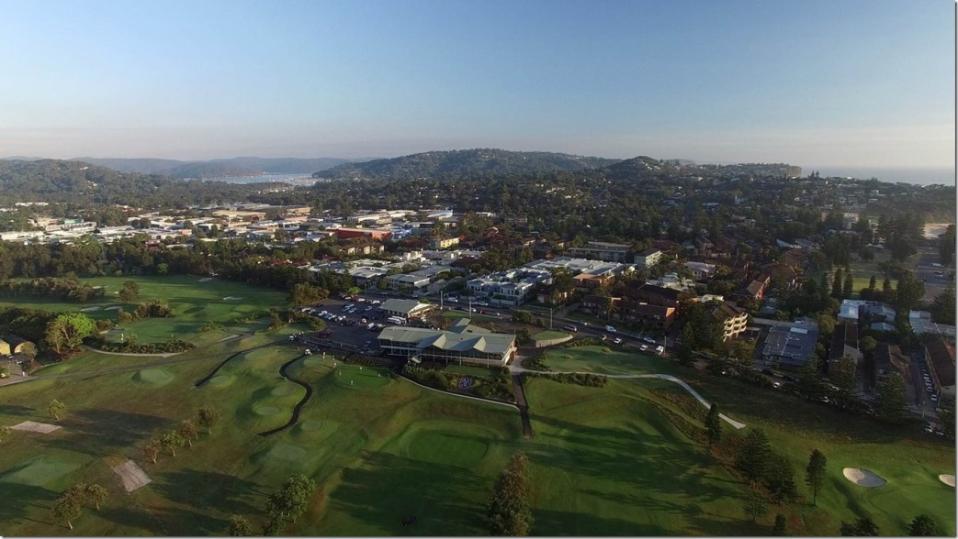 Amalgamation of NSW councils was based on analysis by consultancy KPMG. The government will not release it. A Pittwater citizen is using FOI legislation to force disclosure in court at the NSW Civil & Administrative Tribunal (NCAT).

Pittwater resident Phil Walker has brought a GIPA (freedom of information) application for the KPMG 'Business Case' and source documents used by the Baird/Berejiklian Government to force council amalgamations, including that of Pittwater.
He argues that the Government has waived Cabinet privilege over source KPMG documents by publicly releasing and relying on a short form KPMG summary report and merger proposals that directly named those sources.
Mr. Walker also alleges that the Premier's Department has failed to carry out adequate searches.
Residents Say Newport B-Line Extension Not Needed: Will Facilitate Dee Why Style Over-Development + Road Congestion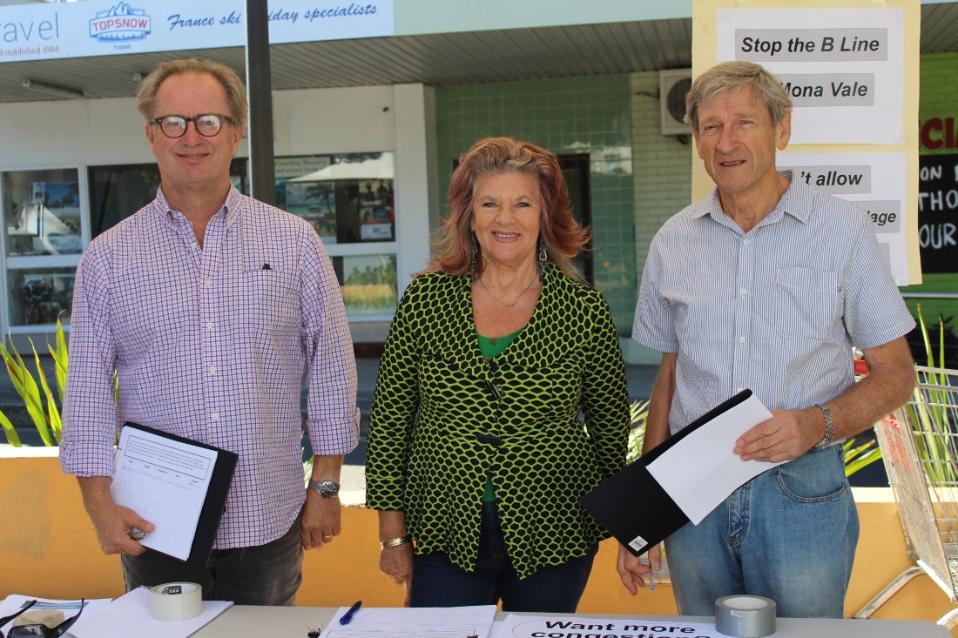 Friends of Newport members Robert Orr, Patsy Clayton-Fry and David Catchlove gathering signatures for a sensible transport solution
Around 80% of people the community group Friends of Newport have spoken to in recent months are against having the B-Line bus service extended to Newport.
Comments have ranged from 'Bring back the L90', to 'why haven't they simply added on more E88 and E89 Services' and even ' just paint the old buses yellow, call them a B-Line, run them out to Palm Beach, and be done with it'.
With Review of Environmental Factors (REF) due to be released imminently, residents are expressing concern over what Newport may look like if a roundabout is installed at the corner of Neptune streets and Barrenjoey road and what trees may go in view of the destruction of trees on the centre median at Dee Why for B-Line works.
The 118 trees that were to be
planted 'on or near the impacted site' of Mona Vale Village Park, as per the documents available on the
Mona Vale page of the B-Line website
, and to be '
semi-mature' has not happened - in either number or 'maturity'.
There is a prevailing sentiment in the community that the extension to Newport is about facilitating development along the lines of the Mona Vale Place Plan, which is still 'under review'.
Those concerns may be warranted given the Greater Sydney Commissions' District Plan for 'North' included as follows;
'Mona Vale's connectivity to Brookvale-Dee Why and the Harbour CBD has improved with the commencement of the B-Line bus service which operates more frequent buses both during the day and into the evening.
Further improvements to travel times, especially for those within the northern part of the peninsula, will be made when operations are extended to Newport.'
The fact that the GSC Final Plan includes a statement that effectively says the B-Line
will
be extended to Newport flies in the face of "with services
proposed
to be extended to Newport in 2018' on the
Newport B-Line webpage
and discussions Transport for NSW project team members have had with the Newport Residents Association to the effect that that decision will not be made until after an REF is released and commented upon by the community.
One Newport resident recently had a query answered from a project leader which stated that in 2016 'key local stakeholders', the then newly minted Northern Beaches Council, under Administration, had supported the B-Line to Newport proposal. This raises the question of whom these
'key local stakeholders' may be given that the October 2017 Newport B-Line Rally the other 'stakeholders' (the community members) were in support of a common sense approach to trying to get people out of cars and onto buses that won't require an extension to Newport, or ripping up the streets and trees or slotting into the GSC's 'urban activation' scheme.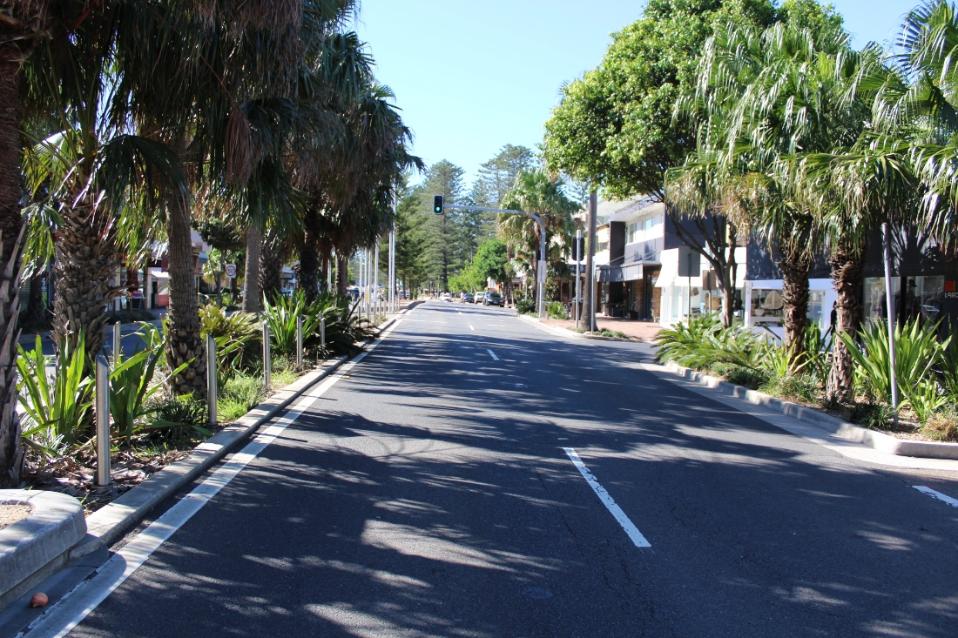 The view north along Barrenjoey Road at Newport
Dee Why Bodyboarder Takes Out 2018
NSW HIF Bodyboard State Titles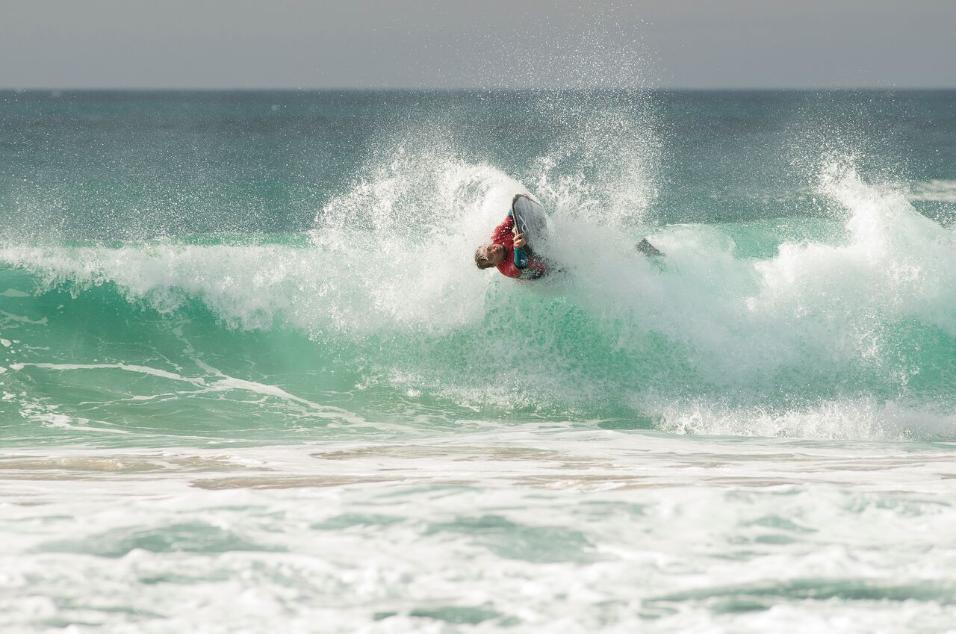 Mauricio Abrunhosa (Dee Why) - photo by Matteo Dal Vera / Surfing NSW
The 2018 NSW HIF Bodyboard State Titles saw eight new NSW champions decided on Saturday May 5th as the event wrapped up in playful two-foot waves at Kiama Surf Beach.
The results of the competition determined the NSW team for the upcoming Australian Bodyboard Titles in Tweed Heads in August.
After finishing in the runner-up position in the Masters division in 2017, Mauricio Abrunhosa (Dee Why) was able to go one step further this year, claiming the Open Men's division. Abrunhosa was able to overcome an in-form field of competitors to lock in a decent 14.24 two-wave heat total and claim the coveted division.
The Dee Why aficionado wasn't the only local to do well.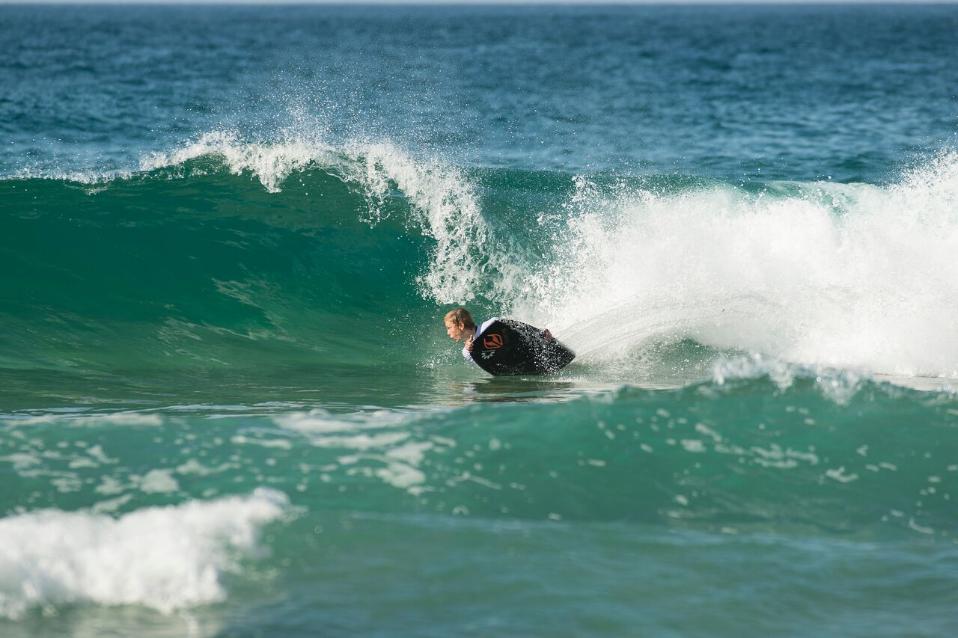 Sam Giddy (Newport) photo by Matteo Dal Vera / Surfing NSW.
Ducks Away As Lifesavers Gear Up For IRB Season: Bilgola And Mona Vale Entering For First Time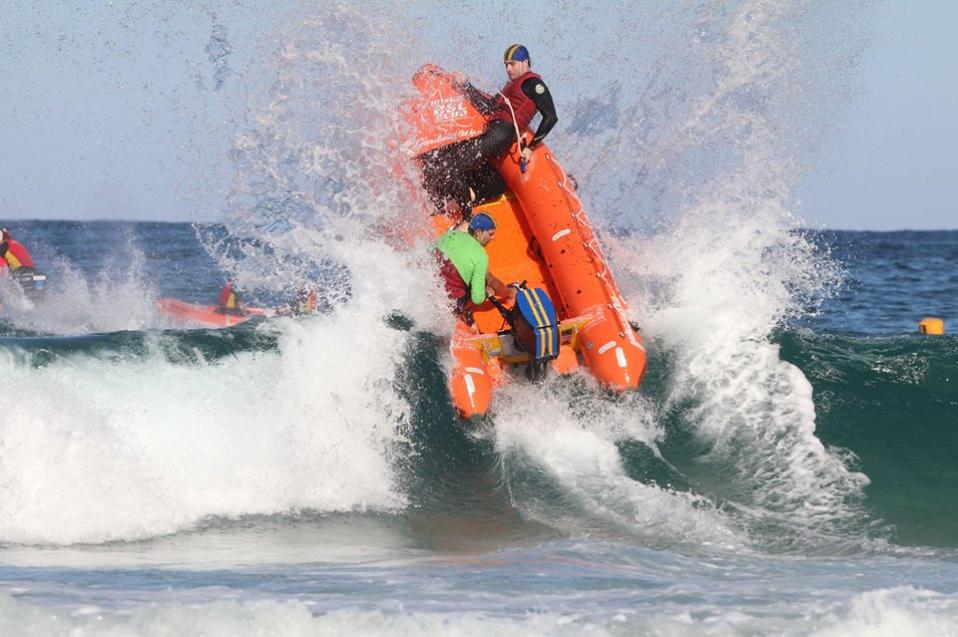 Bungan Beach SLSC in action in 2017 - photo by Richard Black
The 2018 Inflatable Rescue Boat (IRB) season is shaping up to be the biggest yet with a record number of round one competitors set to take to the start-line at Stockton Beach this weekend.
It will be a weekend of firsts for the high action sport with three new clubs Helensburgh-Stanwell Park, Bilgola and Mona Vale making their inaugural appearance in the Premiership Series, and hometown club Stockton hosting an IRB competition for the very first time in their history.
Stockton is certainly making waves as hosts of major surf sport events, and one man who is looking forward to the weekend's action is club president Callan Nickerson.
"It's fantastic to be able to host the opening round of the 2018 IRB Premiership after hosting the Interbranch Championships last December.
"There's a great sense of community in IRB Racing and I know our team have been working very hard in training and looking forward to the challenge of testing themselves against allcomers at our home beach.
"We were delighted to learn that we were successful in our bid to host the competition, and it's a great vote of confidence in the direction that the club is heading by the wider movement.
"I look forward to watching the action unfold over the two days and of course welcoming all the visitors to Stockton Beach," Mr Nickerson said.
In this first of four NSW Sharkskin IRB Premiership rounds a strong field of 320 competitors will take to the water representing 24 surf clubs from across the state.
Autumn In Pittwater: 2018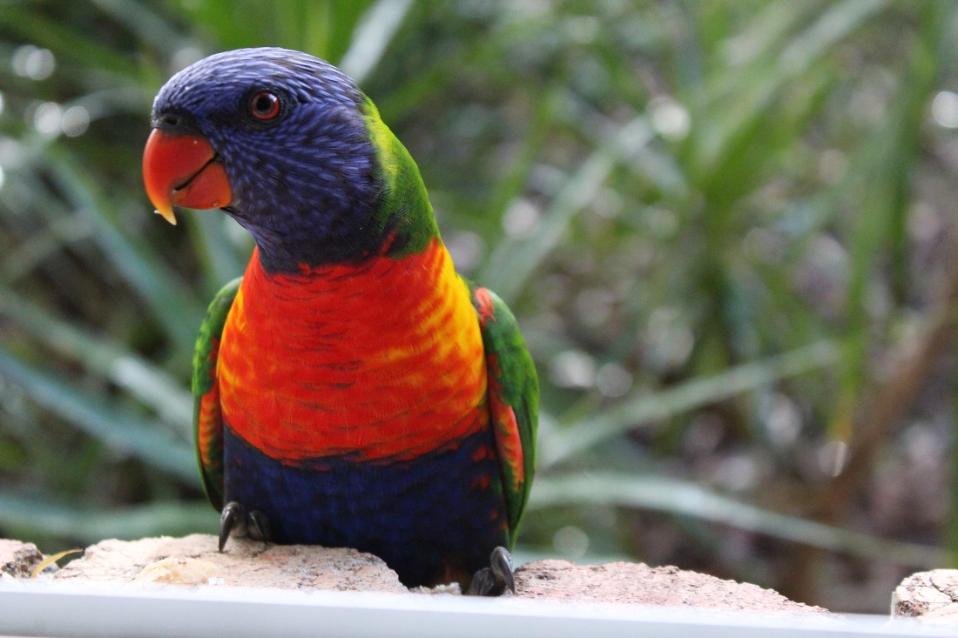 The rainbow lorikeet (Trichoglossus moluccanus) - Birds At Our Window, Autumn 2018.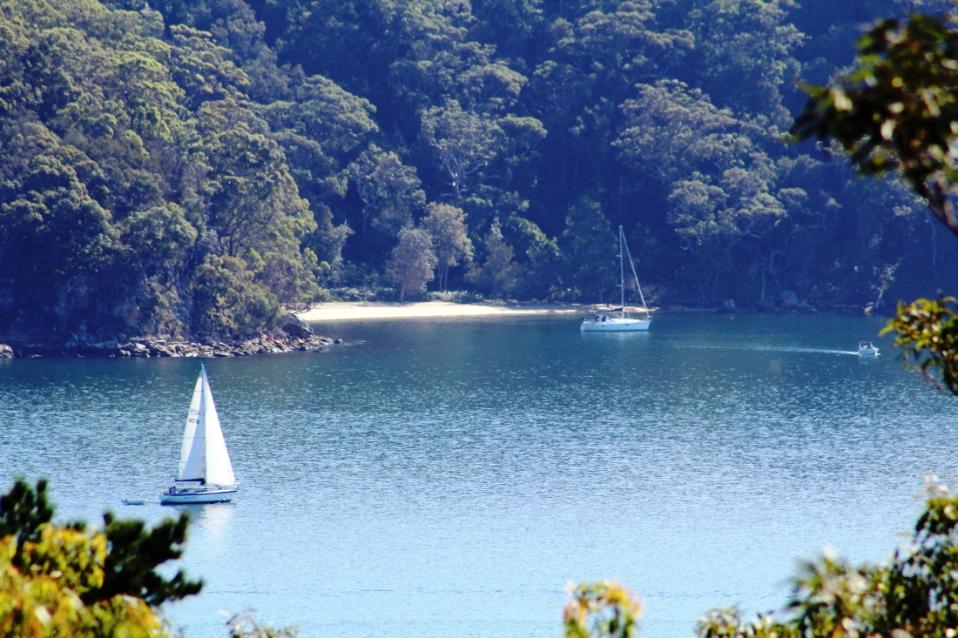 Portuguese Beach, Pittwater - May 3rd, 2018; 3.00 o'clock in the afternoon. A J Guesdon picture.
Past Features Archives (pre 2014)
Pittwater Online News was selected for preservation by the State Library of New South Wales and National Library of Australia. This title is scheduled to be re-archived regularly.
Archived Issues (2014 on) may be accessed here: pandora.nla.gov.au/tep/143700