May 6 - 12, 2018: Issue 358
Ducks Away As Lifesavers Gear Up For IRB Season: Bilgola And Mona Vale Entering For First Time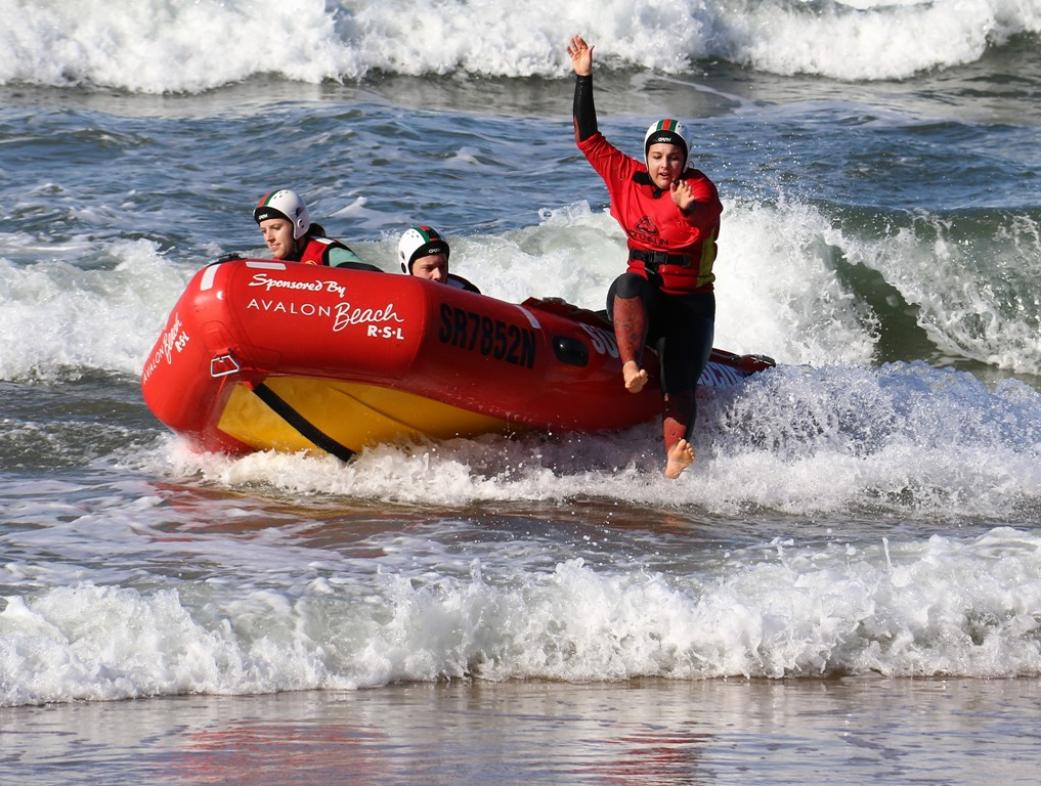 Ducks Away As Lifesavers Gear Up For IRB Season: Bilgola And Mona Vale Entering For First Time
The 2018 Inflatable Rescue Boat (IRB) season is shaping up to be the biggest yet with a record number of round one competitors set to take to the start-line at Stockton Beach this weekend.
It will be a weekend of firsts for the high action sport with three new clubs Helensburgh-Stanwell Park, Bilgola and Mona Vale making their inaugural appearance in the Premiership Series, and hometown club Stockton hosting an IRB competition for the very first time in their history.
Stockton is certainly making waves as hosts of major surf sport events, and one man who is looking forward to the weekend's action is club president Callan Nickerson.
"It's fantastic to be able to host the opening round of the 2018 IRB Premiership after hosting the Interbranch Championships last December.
"There's a great sense of community in IRB Racing and I know our team have been working very hard in training and looking forward to the challenge of testing themselves against allcomers at our home beach.
"We were delighted to learn that we were successful in our bid to host the competition, and it's a great vote of confidence in the direction that the club is heading by the wider movement.
"I look forward to watching the action unfold over the two days and of course welcoming all the visitors to Stockton Beach," Mr Nickerson said.
In this first of four NSW Sharkskin IRB Premiership rounds a strong field of 320 competitors will take to the water representing 24 surf clubs from across the state.
Season 2017 will be best remembered for Kiama Downs claiming their 6th straight Premiership Series win after doing enough to hold off rivals Caves Beach and Queenscliff in the overall standings, but a changing of the guard at the South Coast powerhouse means that the competition is at its most open in recent years.
Following this weekend's opening round of competition the series moves to The Lakes, Umina, and Caves Beach in the coming weeks before shifting to South West Rocks for the State Championships.
The following clubs will be competing in Round 1 of the 2018 NSW Sharkskin IRB Premiership Series;
Avalon Beach SLSC, Bilgola SLSC, Bungan Beach SLSC
, Caves Beach SLSC, Coogee SLSC, Cooks Hills SLSC, Forster SLSC, Helensburgh-Stanwell Park SLSC, Kiama Downs SLSC, Maroubra SLSC,
Mona Vale SLSC
, Newcastle SLSC,
Newport SLSC
, Nobbys SLSC, North Avoca SLSC, North Cronulla SLSC, Ocean Beach SLSC, Queenscliff SLSC, South Maroubra SLSC, Stockton SLSC, Terrigal SLSC, Thirroul SLSC, Umina SLSC, Woonona SLSC
Racing will begin at Stockton Beach on Saturday 5 May from 8am AEST
Report and photos by Surf Life Saving New South Wales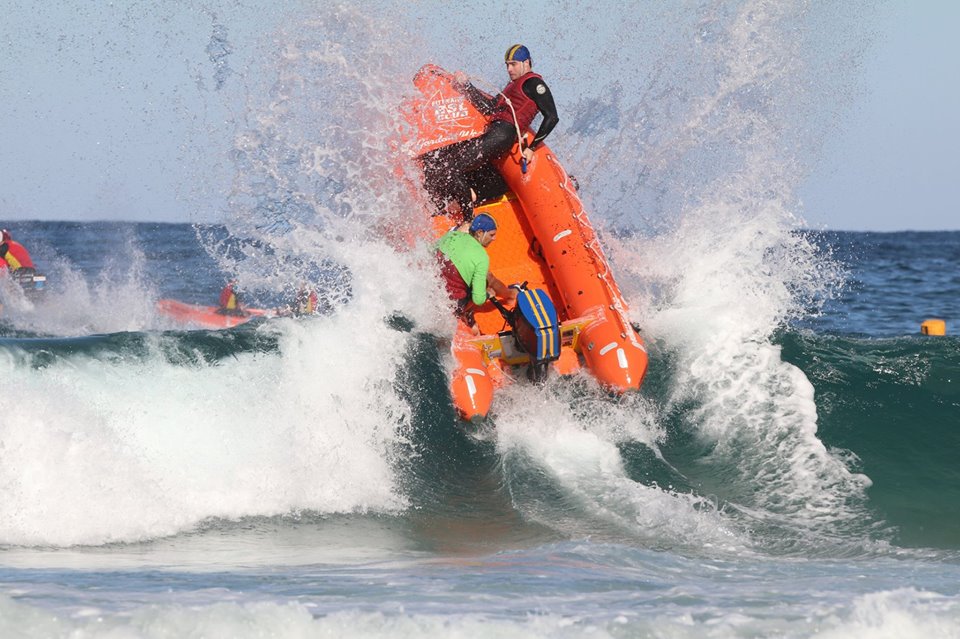 Bungan Beach SLSC in action in 2017 - photo by Richard Black