October 29 - November 4, 2017: Issue 335
B-Line Rally Calls for a Common Sense Approach to a Potential Problem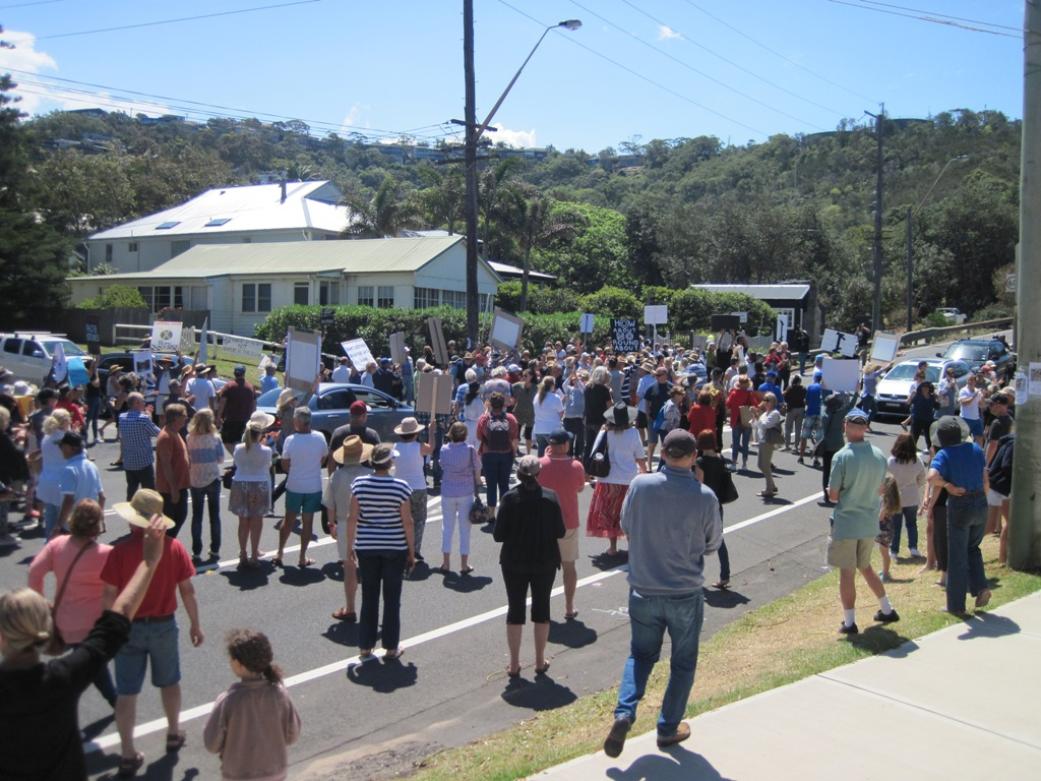 Proposed roundabout demonstration by residents last Sunday, a not quite streamlined approach to transport - photo supplied
There was a good gathering at Newport Beach last Sunday of people opposing the B-Line proposals for Newport.
Despite the misconception that those attending the rally are opposed to a new bus service, the opposite is true. What was articulated is that they would welcome an improved bus service, which the current proposals do not deliver.
A Petition was circulated, details and link below, and 549 signatures collected on the day but many more rolled up.
"The latest proposal for a roundabout at Neptune Road is so vague and lacking detail I/we believe it's deliberately misleading.
The existing bus layover is way too small to accommodate a regular bus stop, a B-Line stop and up to three B-Line buses. Trees will go as a result.
If a single lane roundabout is constructed it must be at least 30 meters diameter + barriers + nature strip and footpaths.
This will not only encroach upon a long-term resident's property but sections of the north end of Newport Beach car park, along with the netball courts, will be taken over.
What is also being spoken of is an unconfirmed plan by Transport NSW to take the property on the Northern corner or the front yard of same.
This juncture of Neptune and Barrenjoey, "Isley's Corner," as its known by the locals, will be 100 years old this year and used to be a store and tea house.
The property, stone wall and steps were built by Eric Isley and is still owned and occupied by his family.
Those attending the Newport B-Line rally formed a 25 to 30 metre circle where Neptune Street meets Barrenjoey Road, the site of the bus roundabout designated for the northern end of the beach. A huge cheer went up as the L90 passed, apparently now regarded as a better option than the bus schedule being proposed under the new timetables.
The idea behind creating a roundabout of the specified 25 metres (plus the two lanes) using attendees, was to illustrate this idea will create a bottleneck for a system which is meant to streamline public transport with a key focus on making it faster per the Greater Sydney Commission's 'half hour' to get to work, or anywhere - Mona Vale is where everyone north of Newport will have to work per this structure being implemented - and only will they get there 'on time' if they travel between 5 and 6.30 a.m. and catch a bus from Careel Head road in.
Peter Mayman for community groups north of Newport, asks why 4 buses to Manly per hour but only 1 bus each hour into the city?
(the new L90 timetable means this bus will only run during off-peak times, and only once an hour - E89 and E88 services are only limited to a few hours in morning and afternoon - the new 199 service from Palm Beach to Manly will mean commuters must change at Mona Vale to travel into town).
Others beyond the bends, outside of Mona Vale or at Ingleside and Elanora,
state
this is just one of a reduction in services instances the new timetables has shown up and may make what is now in place seem zippy by
comparison
to
catching
a 'milk run' through many backstreets prior to ever getting near where they may catch a main road bus.
Peter Middleton from the Newport Residents Assoc. reported that all the golden rules of public transport planning had been broken – our government has bought 38 double decker buses before they had even worked out the route and how they would fit it.
More than a few people state the loading and unloading of people on double deckers will take longer than what is currently in place.
Nick Carroll, representing surfers and tradies, said poor government planning is occurring all over Sydney.
Selena Griffiths, former Pittwater councillor, expressed her disappointment that the Dept. just ignored all local transport experts contributions. Selena also explained that commuters and students, if they continue to live on the peninsula north of Newport, will face obstacles with increased travel times and the need to change buses if they wish to speed up their commute outside of peak hours or outside of Avalon's main strip.
Pittwater residents already upset that they were forcibly merged into a mega council now feel the state government rides roughshod over community wishes – with many seeing the push to run B-Line services to Newport as the precursor of what GSC Revised draft North District Plan document (page 69) released this week have slated for Mona Vale as a priority, the 'urban activation' of Mona Vale.
This draft has changed the word 'intensification' for this new definition, but the meaning is the same; Urban activation precincts aim to deliver more housing in places with access to infrastructure, transport, services and jobs - a process commenced in 2012, alongside discussions about not forcibly merging councils. If the B-Line qualifies Mona Vale, Warriewood and Ingleside for this, then Newport would be next per the same criteria.
More stringent opponents to cheek by jowl over-development prior to infrastructure being in place have commenced a push to have the whole of Pittwater Heritage listed along the lines that have proved so successful overseas - Carmel is being touted as a great example.
MC of the rally, Michael Peschardt, said we all want improved public transport but the government's B-Line is a problem masquerading as a solution.
Videos of what some speakers stated run below, courtesy of Pittwater Pathways.
The Petition:
PETITION
TO NSW STATE GOVERNMENT RE THE EXTENSION OF THE B-LINE BUS TO NEWPORT
I will not support the extension of the B-Line to Newport without having a fully developed and researched plan to judge. Everything exposed to us as yet threatens to increase traffic congestion, threatens our local and beach parking, threatens our trees and threatens our village life. I want a public transport solution that works for the whole Peninsula.
Download petition at link above.
When complete send to PO Box 1180 Newport NSW 2106 or hand in at a Newport residents Association meeting. Next NRA Meeting is Tuesday 21st November 2017 at the Newport Community Centre, The Boulevard Newport at 7 pm.
B-Line to Newport: an unfolding disaster? SELENA GRIFFITH
Published on 22 Oct 2017 by Pittwater Pathways

B-Line to Newport: an unfolding disaster? PETER MIDDLETON
Published on 23 Oct 2017 by Pittwater Pathways

B-Line to Newport: an unfolding disaster?
Published on 26 Oct 2017 by Pittwater Pathways
Transport for NSW want your feedback on the proposal to construct a roundabout on the corner of Neptune and Barrenjoey Roads to turn the buses around. Your feedback will help them understand what is important to the community, and help TfrNSW prepare a Review of Environmental Factors that will be released for consultation early next year.
Visit an
upcoming drop in sessions
to meet with the project team, ask questions and provide your feedback.
• Saturday 21 October 12-2pm at Newport Beach Surf Lifesaving Club
• Thursday 26 October 4-6pm at corner of Barrenjoey Road and Coles Parade (outside Coles)
• Tuesday 31 October 4-7pm at Newport Beach Surf Lifesaving Club
Or by mail to: B-Line Newport Extension Locked Bag 6501, St Leonards NSW 2065 Feedback should be sent by 5pm Friday 1 December 2017.
Feedback should be sent by 5pm Friday 1 December 2017.
Feedback on the early design for the roundabout will be used to develop a Review of Environmental Factors (REF). The REF will consider potential impacts associated with the construction of infrastructure and operation of B-Line services to Newport including traffic, flora and fauna, noise and heritage.
Feedback on the REF will be invited when it is placed on public display early next year. There will be further community engagement activities at this time.
Early work including surveying and service investigation is required to help us understand where existing water, sewer and electricity are located.
For the safety of TfrNSW workers and to minimise traffic disruption, service investigation and soil sampling work will take place on Barrenjoey and Neptune Roads over five nights,
from 7pm to 5am, between Monday 13 November and Monday 27 November
.
Equipment to be used includes:
• concrete saws
• sucker trucks
• power and hand tools
• lighting equipment
• generators
This type of investigative work will be used to help prepare the REF. Noisy work will be completed earlier in the evening to minimise impacts on the community.
When will B-Line services be available in Newport?
Phased introduction of B-Line services is scheduled to start later this year between Mona Vale and Wynyard.
We understand how important consultation and planning the proposed extension of services to Newport is to the community. To ensure we get the best outcome for our customers and the broader community, B-Line services to Newport would start in late 2018 after we complete the consultation and planning approval process.
Accessing B-Line services
In the interim, customers north of Mona Vale will be able to use the new 199 service between Palm Beach and Manly to access turn-up-and-go B-Line services at Mona Vale. The 199 service will operate frequently.
Larger 'bendy' buses will be used on route 199 to provide additional seating capacity.
Customers will also be able to catch the L90, E88 and E89 to the city.
Contact us
This service runs from Palm Beach, south to North Narrabeen and west to Chiltern Road to nearby transport hubs, including new B-Line bus stops from late 2017.
Hours of operation
Services run during the following times:
Monday to Friday, 6am–10pm
Saturday, 7am–7pm
Sunday, 7am–5pm
Bookings and fares
You can book this service via an app, online or by phone. You will receive a booking confirmation and an estimated pick-up and drop-off time at your chosen location. Bookings are subject to availability.
A one-way trip will cost $3.10.
Half price fares will be available for concession card holders, including pensioners, seniors, students and apprentices.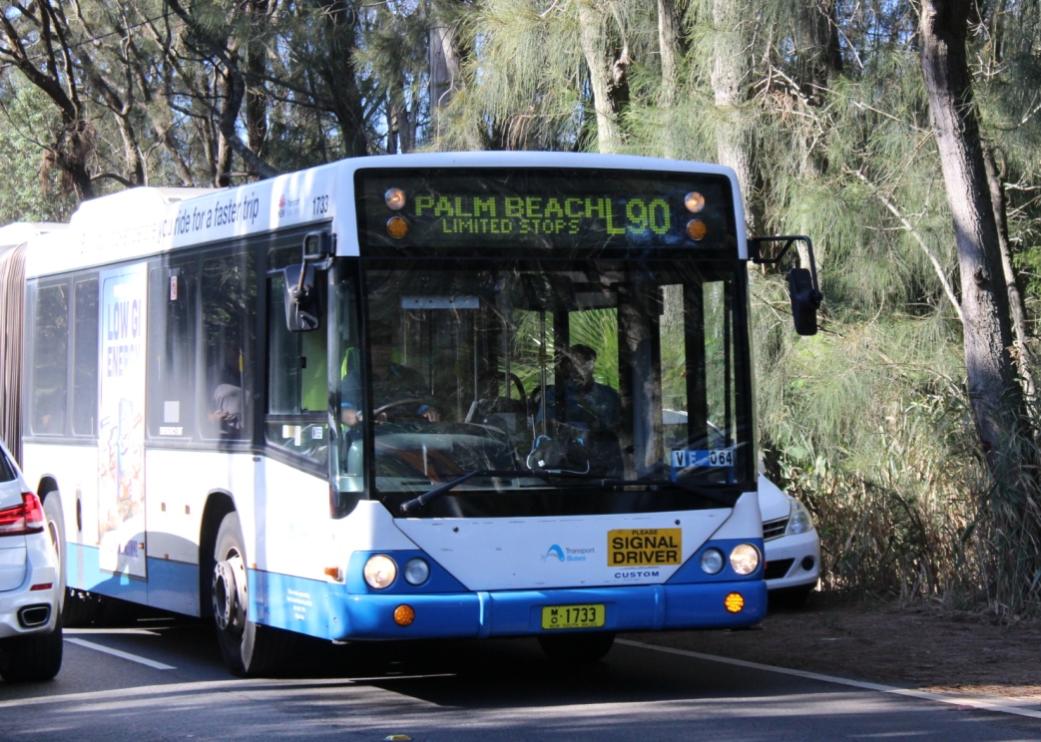 Previously
Bus Rapid Transit Interchange At Mona Vale
Mona Vale Residents Association: September 22 , 2015 - Community News, October 2015
Investigative Drilling is currently being undertaken in Beeby Park Mona Vale and Village Park Mona Vale by Transport NSW. They are looking at potential sites to build the bus rapid transit interchange. A number of sights are being looked at around the MV CBD.
MVRA contacted Transport NSW this week and found out there are 5-6 sites under investigation around Mona Vale.
The state owned Bus depot in Darley Street is also being looked at as a potential transport hub. This is a site that the Mona Vale Residents Association think should be seriously considered as it will not have an impact on green open space and will be far better for traffic movements.
We are now seeking a meeting regarding this matter with Transport NSW. It is disappointing that communication with the community had completely been ignored.
Pictures courtesy Mark Horton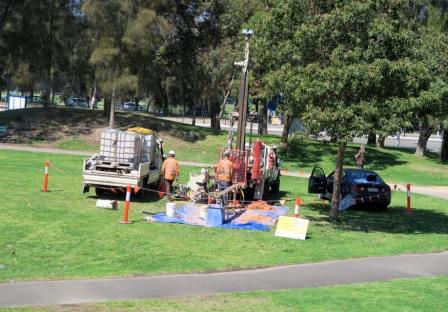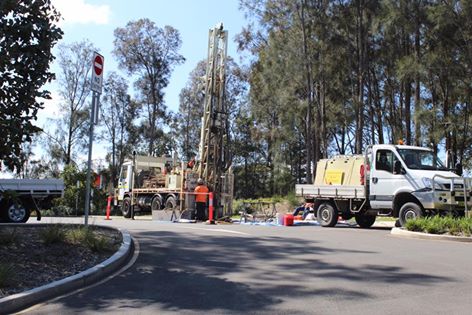 Urban activation precincts: the concept and implementation
by Craig Johnston - Shelter NSW Update, 24th of February, 2014

The notion of an 'urban activation precinct' was
announced by the state government in June 2012
, at the time of the state budget for 2012-13. The name is not as impenetrable as appears at first sight: it is an area of land (precinct') that the government has decided should be used more intensively for dwellings or businesses (urban') and for which the government will fast-track the application of new planning controls ('activation').
It is a mechanism by which the government proposes denser development for certain sites and prepares new planning controls
(rezonings, height controls, floor space ratios) to do this. The new controls override whatever is in the local environmental plan which is made by the minister for planning following proposals by the local council and community consultation. The Governor issues a special state environmental planning policy (I'll call this a 'spot SEPP'), which is the legal basis for the new controls.
The mechanism is clearly an extra-ordinary assertion of state government power over local governments, with the work around the new planning controls — and the massaging and messaging of them with immediate stakeholders and the general public — being done by public servants in the Department of Planning. The purpose of the proposed changes is to promote 'growth'.
The guideline was issued in October 2012.
It indicates the process for a precinct, which is along
the lines:
Someone (including a private developer) makes a proposal to the government for a

particular area to be designated a UAP.

The Government considers the case for this area being so declared; the agencies

involved include Transport for NSW, Finance and Services, Treasury, UrbanGrowth NSW

as well as of course the Department of Planning, and the relevant

local governments and other state government agencies are consulted.

Factors to be considered in investigating the suitability of an area and in preparing a

brief on the planning outcomes to be got from making it a UAP include constraints and

opportunities ('including environmental, social and economic factors'), and

opportunities for increasing housing. The Affordable Housing Taskforce chairperson's

recommendation was not taken up.

The Department of Planning prepares a set of proposals for new

planning controls and advertises them. It holds information sessions. It might also

establish a community reference group at this stage.

The Department considers feedback; the submissions are public, on the DP website.

The Department addresses the issues raised, in a planning report, and prepares new

planning controls for the minister to consider.

The Governor (acting on the minister's advice) issues a 'spot SEPP' to give effect to them.
The legal authority for this action was the Environmental Planning and Assessment Act 1979, specifically, section 37.
There have been questions raised about the adequacy of consideration of social impacts of more
intensive development on the selected sites, of consideration of affordable housing, and about
adequacy of community consultation processes, in the UAP process.
Another thing to remember is that,
once the new planning controls are imposed, development
applications will be assessed against these. In assessing applications, consent authorities are
also required to consider — under then current planning law — the 'likely impacts of that
development, including environmental impacts on both the natural and built environments, and
social and economic impacts in the locality', and the 'public interest'.
The guideline made no mention and has no special provision for affordable housing. As indicated above, the Department rejected the recommendation of the chairperson of the minister for planning's Affordable Housing Taskforce that the UAP process do so. The UAP process has no remit for the housing of very-low, low and moderate-income households (as 'affordable housing' is defined in planning law).
It does, however, have an expectation that the growth it is seeking to promote (including construction of more dwellings) might have some effect on house prices (for owner-occupation and investment). The opening sentence of the guideline indicates that the Government is committed to providing 'housing choice and affordability'.
What it is doing to achieve that is to encourage the construction of more dwellings, in locations with adequate infrastructure and access to transport.
This approach is consistent with and falls out from the
Draft metropolitan strategy for Sydney to 2031
(March 2013) and the NSW Government,
A new planning system for NSW
white paper (April 2013) - PDF: 44.5 MB
.
The white paper, in particular, made it clear that the Government wanted 'housing choice and affordability' to be promoted through strategic planning processes, not statutory planning processes (i.e. planning and development controls).