March 11 - 17, 2018: Issue 351

The Big Wave Project By Tim Bonython The Big Winner At 2018 Surfing Australia Awards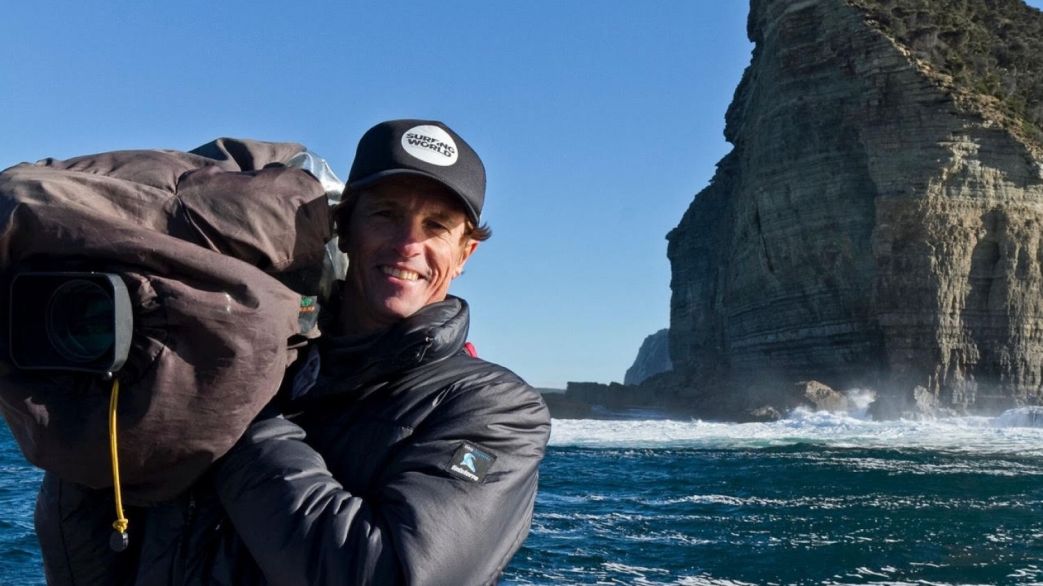 Tim Bonython filming at Shipsterns, Tasmania. Photo courtesy ASMF
Five years in being realised, The Big Wave Project by
Tim Bonython,
Avalon Beach cinematographer, has won numerous awards and this week has added to these by taking out the Surfing Australia 2018
Nikon Surf Video of the Year
.
A documentary that features Nazaré (Portugal) – the home of the biggest rideable wave, The Right, Shipsterns and Pedra Branca (Australia), Cloudbreak (Fiji) , Teahupo'o (Tahiti) and 'the biggest wave ever attempted' featuring Aaron Gold's massive paddle-in wave at Pe'ahi (Jaws), in Hawaii, this film includes the history of big wave surfing and how it developed from humble origins to modern tow-in and paddle surfing, with insights from aficionados Jamie Mitchell, Peter Mel and the legendary, late Brock Little.
At its core is a 'Band of Brothers' who look out for each other as they try, succeed and sometimes fail at riding the world's biggest and best waves.
Visually the film has all the Bonython trademarks of celebrating and illuminating the glorious places on this planet, that key ability of 'Immersion' that takes something good into the realm of great and makes it a vision so acute you are inside that wave and can taste that salt air.
Tim Bonython was not able to attend the Surfing Australia Awards for 2018 - possibly due to being out chasing great waves and capturing their pure essence to bring to audiences in future fantastic films.
"40 years later big wave surfing wins. If wasn't for the ocean I love an the surfers I share it with then The Big Wave Project wouldn't have taken out the best Surf Flick prize in the Surfing Australia Awards.
The Australian surfing community gathered on the Gold Coast on Tuesday, March 6th, to honour 1993 Women's World Champion Pauline Menczer who was inducted into the Australian Surfing Hall of Fame.
Menczer became the 40th inductee into the Hall of Fame, cementing herself as one of surfing's great individuals. She overcame enormous odds, including lack of sponsorship and crippling rheumatoid arthritis, to build a superb pro surfing career, including an epic world title win. She defied every possible female stereotype in the process, sustained by her ingrained surfing talent, courage, and a lethal sense of humour. In the process, she also earned the complete respect of every other surfer on tour.
Menczer's induction was one of a number of presentations as part of the 2018 Australian Surfing Awards.
Draft Code Of Meeting Practice Now On Exhibition For Feedback - Amendment To Retain Public Forum By Councillor De Luca, Seconded By Councillor Ferguson, Passes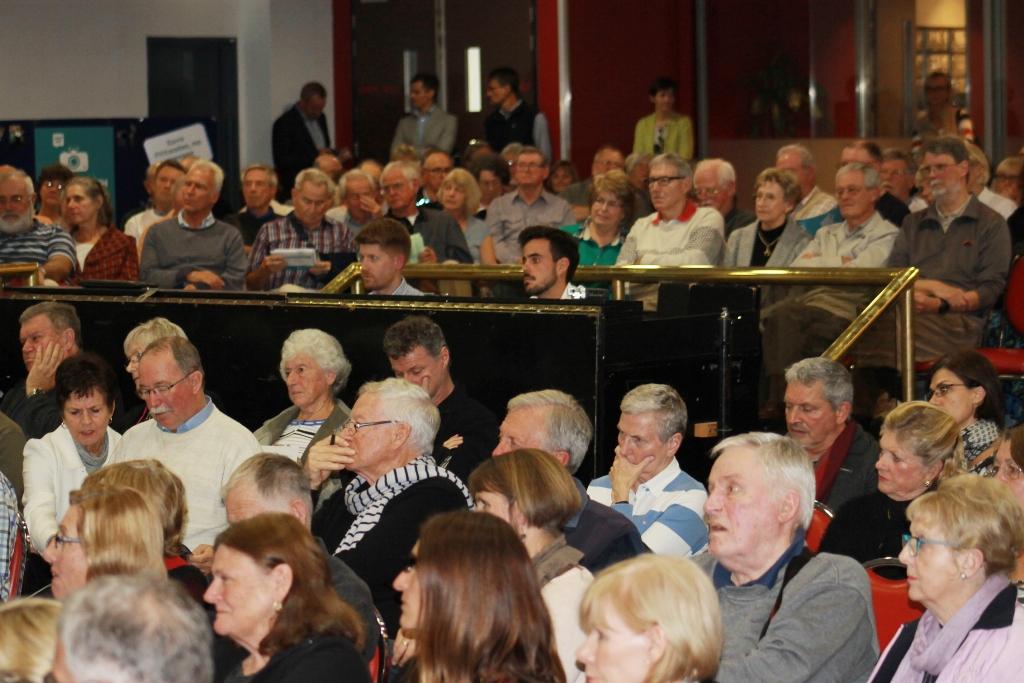 At the council Meeting held on February 27th Item 8.3 the Northern beaches Council Draft Code of Meeting Practice
proposed abolishing the Public Forum
.
It was
proposed that, if the draft Code of Meeting Practice was adopted, the Public Forum would continue
as a separate community meeting held five times a year in venues rotating across the region and not be part of the council meetings.
Another item in the draft Meeting Code stated that Councillors wishing to put a Notice of Motion must personally identify a funding source.
Councillor De Luca moved two
amendments
to the draft
Meeting Code, seconded by Councillor Kylie Ferguson, that
Council change Clause 4.14 so it accords with the wording of the Office of Local Government and reads:
A notice of motion for the expenditure of funds on works and/or services other than those already provided for in the council's current adopted operational plan must identify the source of funding for the expenditure that is the subject of the notice of motion. If the notice of motion does not identify a funding source, the general manager must either:
a. prepare a report on the availability of funds for implementing the motion if adopted, or
b. by written notice sent to all councillors with the business papers for the meeting for which the notice of motion has been submitted, defer consideration of the matter by the council to such a date specified in the notice, pending the preparation of such a report.
The other amendment was that
a Public forum will be conducted at each Ordinary Council Meeting - retaining the Public Forum.
Councillor De Luca stated, regarding the first
amendment
that this had been used in the past to deliberately
stop minority councillors from putting Notices of Motion.
"Councillors were unable often to get information as to funding sources or were told that the funding sources they they had identified were inappropriate, and that therefore their Notices of Motion could not go forward. "
"The Office of Local government has recognised that there has been, in some councils, that politics prevails even among council staff, in resisting certain elected representatives desires to move Notices of Motion. There should never be any fettering of an elected
representatives
ability to raise a Notice of Motion. That is why the Office of Local Government have
recommended
that very clause that I seek to include and put to the public."
In speaking on the second
amendment
, to not abolish the Public Forum, Cr. De Luca said;
"
We should not be restricting our community's right to address us through any avenue available...
We are only sitting a mere 10 times a year. It is not an unfair or unreasonable expectation by our community for them to expect us to listen to them every month.
I commend the Amendment Motion to you and ask you to do what our community wants not what we, as elected representatives, feel is more efficient, to shorten council meetings.
The perception is, (by the community) is that we are gagging the community for our own benefit."
The Amendment Motion put, was carried.
The other item of interest to Pittwater residents who have stated to this news service they have been missing their own elected representatives at local events and wondering why they were absent when every councillor available turned up to every event in Pittwater prior to being sacked by the state government, a
s tabled in the February 27th Meeting was the Notice of Motion put by Councillor Kylie Ferguson -
11.12; Transparent Governance Post Amalgamation, specifically; '
That representation on behalf the Mayor and/or Council be treated openly and equally
and there be balanced representation of Wards, Councillors and Political
Parties/Independent when selecting Representatives of the Mayor and or Council at
events.'
The Draft Code of Meeting Practice is now on Exhibition for your comments and feedback.
2018 NSW Surf Life Saving Championships:
Masters and Opens Competitions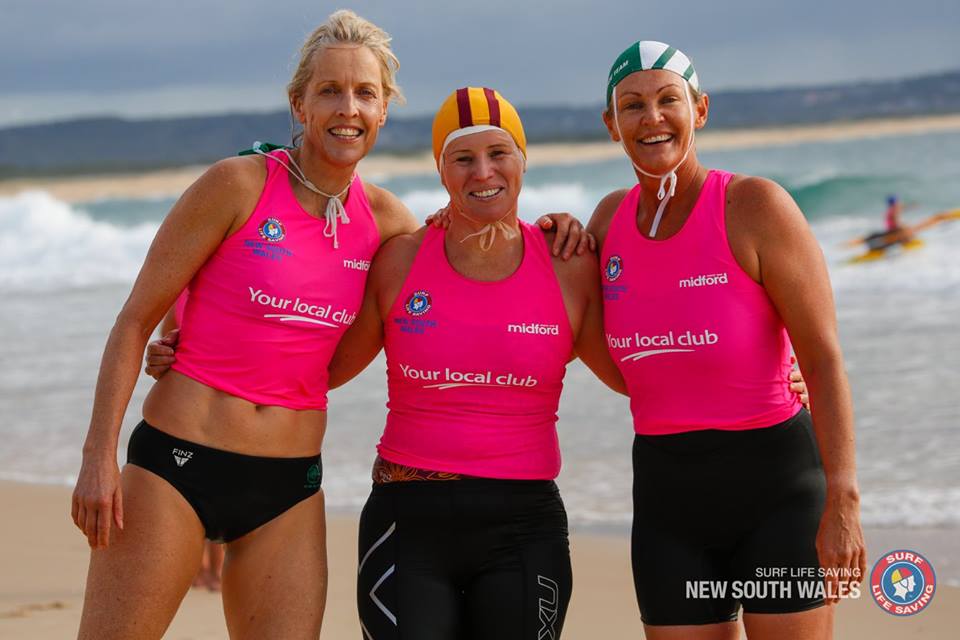 Fiona Rae (Palm Beach SLSC) Jan Proudfoot (Newport SLSC) and Paula Tocquer (Mona Vale SLSC).
The 2018 NSW Surf Life Saving Championships has continued at Blacksmiths Beach, Swansea Belmont from 7 - 11 March with the Masters and Open Competitions.
Over 1,000 of the state's finest Masters and over 2,000 Opens athletes have been having a great time being great athletes. A few of the highlights, reports and photographs, courtesy of
Surf Life Saving NSW runs HERE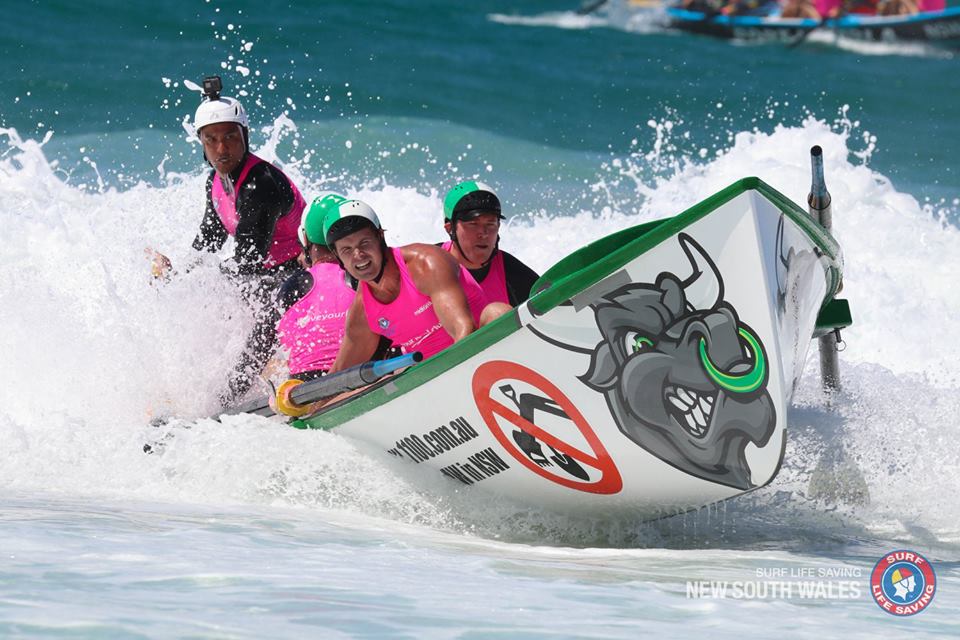 Mona Vale coming back in during challenging conditions of Day 2 in Opens Championships - photo by Richard Black
2018 Pittwater Woman Of The Year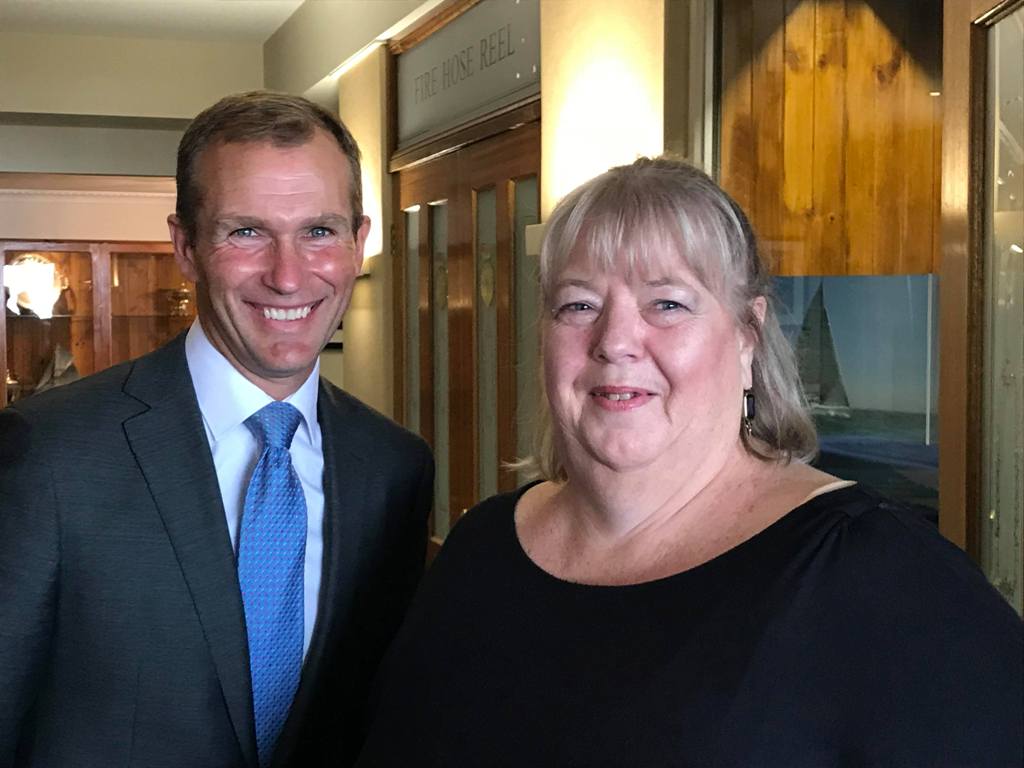 The Hon. Rob Stokes, MP for Pittwater and Gailene Keen, 2018 Pittwater Woman of the Year - photo by and courtesy Cr. Kylie Ferguson, NBC
2018 Pittwater Woman Of The Year
March 7th, 2018

Member for Pittwater Rob Stokes today announced local children's support advocate Gailene Keen as the 2018 Pittwater Woman of the Year.
Gailene works with the Be Centre children's charity at Warriewood which assists young people (aged 3-12) who have experienced trauma, domestic violence or challenging personal circumstances.
Gailene has also worked in key roles with the Cancer Council, St Lucy's School for students with disabilities and the Starlight Children's Foundation, which helps grant wishes to seriously ill children.
"Gailene is an incredibly talented and passionate children's advocate," Rob Stokes said today.
"Gailene has been instrumental in the growing success of the Be Centre and its ability to reach out and support some of our most vulnerable local families.
"Despite the emotional demands involved in supporting children who are going through the most difficult of circumstances – Gailene is tireless in her efforts.
"The drive and compassion Gailene displays is a continual source of encouragement and support for all those around her.
"We're really fortunate to have people like Gailene working within our community to make a genuine difference in people's lives.
"Gailene is a remarkable woman and a very worthy recipient of this award," Rob Stokes said.
Avalon Quilters 2018 Exhibition Of Members Work A Bright Star Of Handmade Love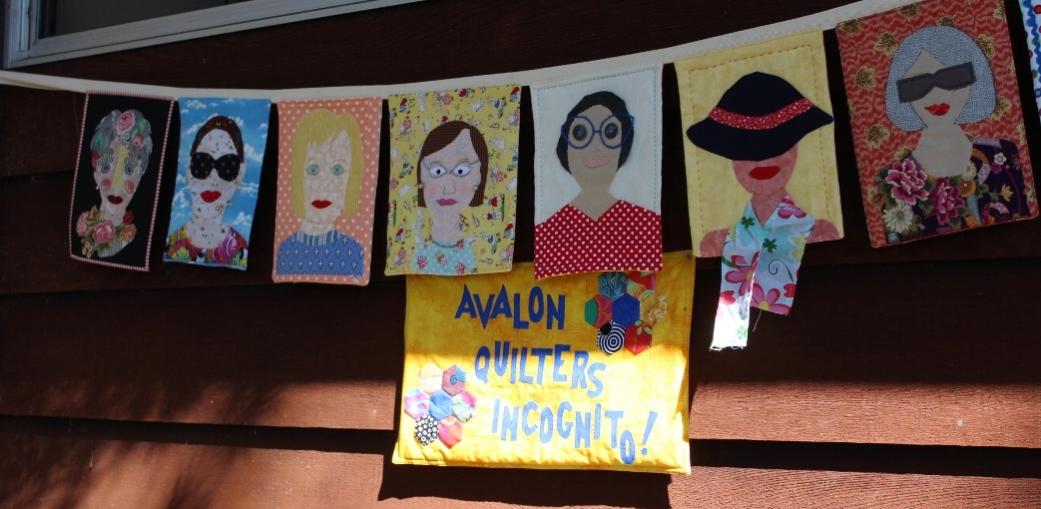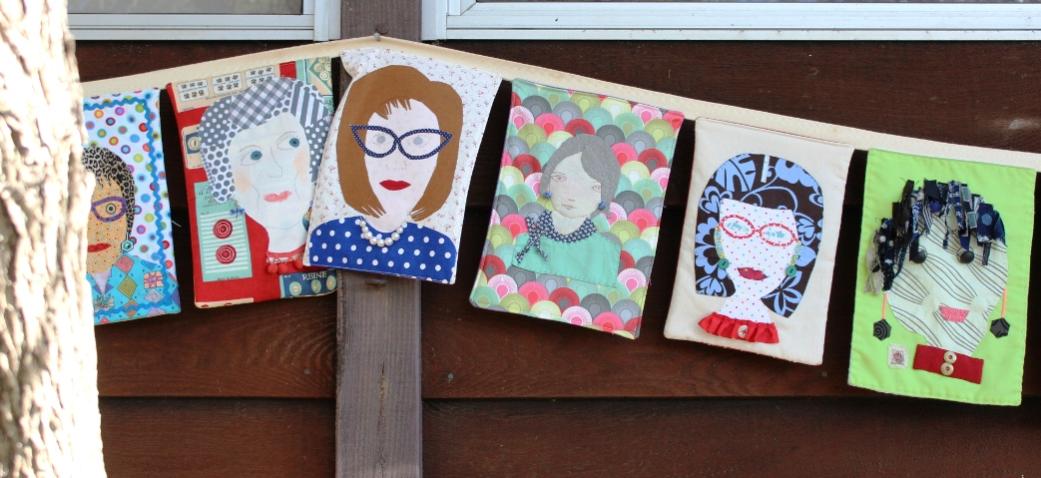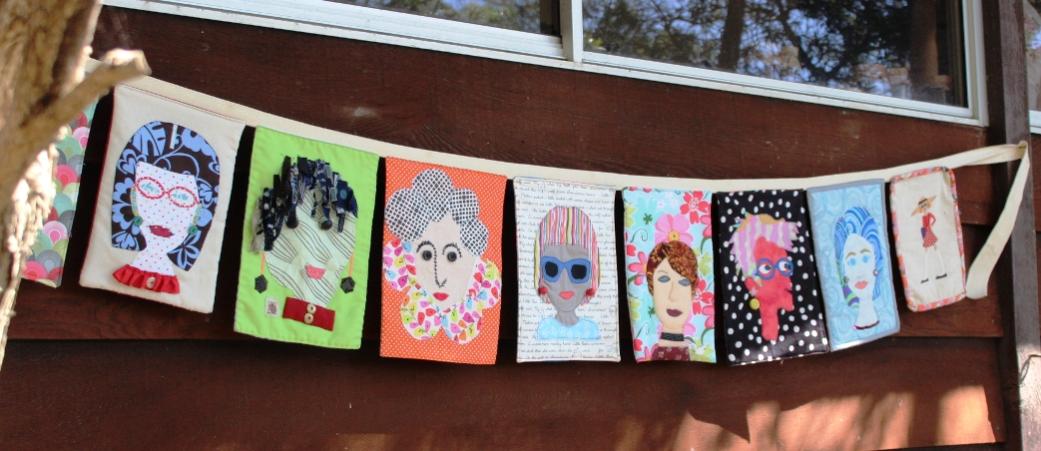 The Avalon Quilters Exhibition of their work and show was open on Friday and Saturday 9th and 10th March 2018.
This year's show was officially opened by Margie Lingard, Chairman, Fundraising Committee at Australian Mitochondrial Disease Foundation
Avalon Quilters have raised over 30k for AMDF over the last six years, funds that have enabled the purchase of an incubator to further research, as Margie explained in her opening address.
Annette Gero was selling some of her
American collection
antique quilts as well as her books along with two pop up shops; Cherry Pie designs while another expert crafts-lady
Pam Dwyer, who makes handbags from Antique Kimonos, was
selling the most beautiful Japanese silk bags.
The members craft stall, stocked with jams that sell out the first day, plus a bonus pattern visitors could buy were added attractions at this year's Exhibition.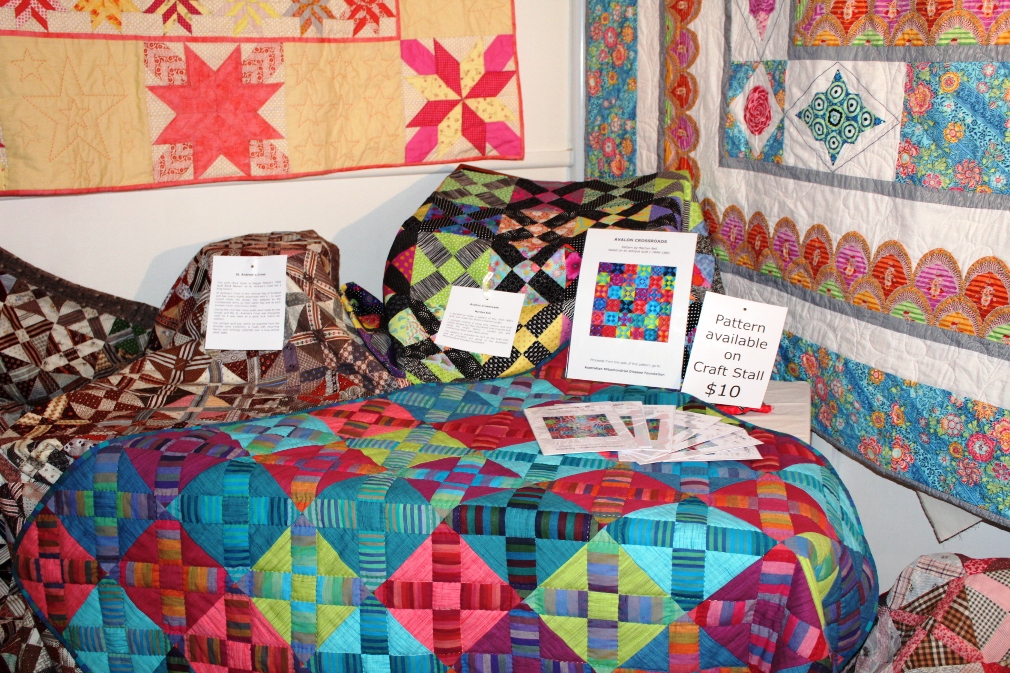 As always it is the Avalon quilters hand work on display that attracts people from all over Sydney, one couple on the bus home asking which stop to get off and 'where is
Bellevue
avenue?'. Those seen enjoying the show all had their phone cameras out taking pictures, one lady explaining, 'you forget what they looked like when you want to do the same at home' and 'this is always a great show, they do such excellent work'.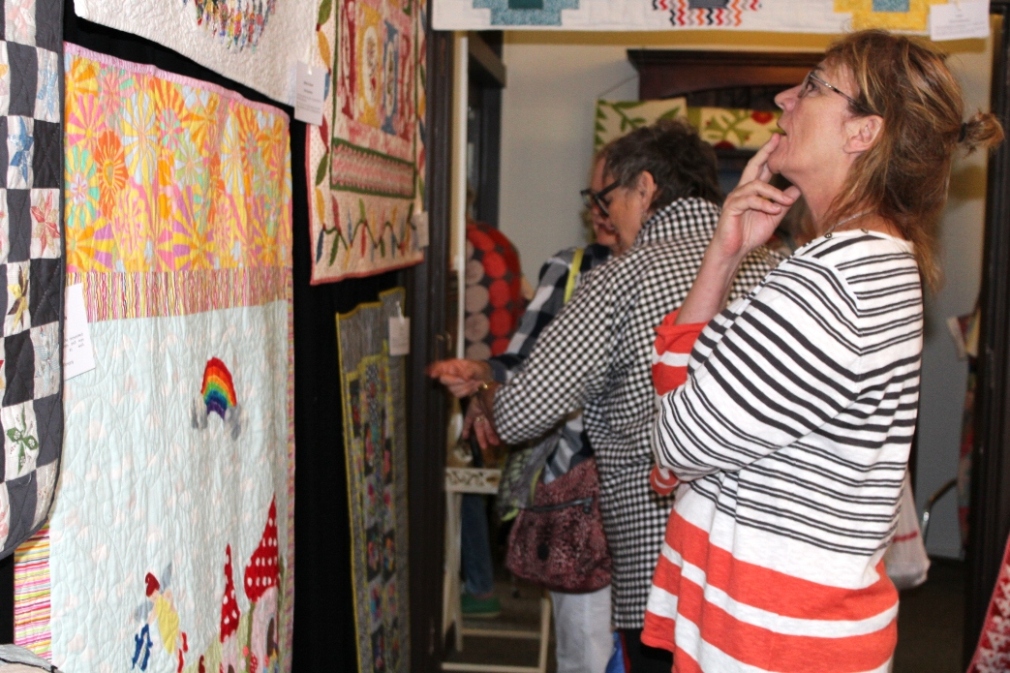 For a few years now the Avalon Quilters quilt show has included a raffle quilt. In 2018 the queen sized Vintage quilt called 'Touching Stars' - a 1930's top hand quilted in traditional patterns by group members.
Autumn In Pittwater: 2018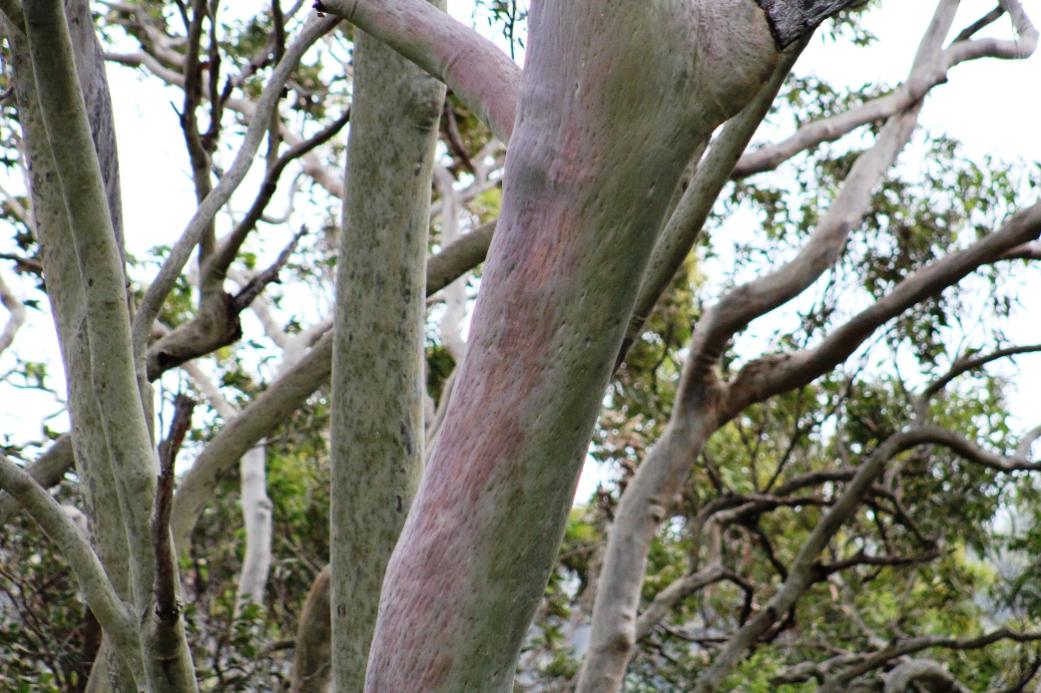 Pittwater Spotted Gum Corymbia maculata, showing autumnal shifts of pink and green
Past Features Archives (pre 2014)
Pittwater Online News was selected for preservation by the State Library of New South Wales and National Library of Australia. This title is scheduled to be re-archived regularly.
Archived Issues (2014 on) may be accessed here: pandora.nla.gov.au/tep/143700