April 9 - 22, 2017: Issue 308

Elsie Track, Scotland Island Reclaimed: Community Engages Next Generation On A Great Way Forward For Little Feet!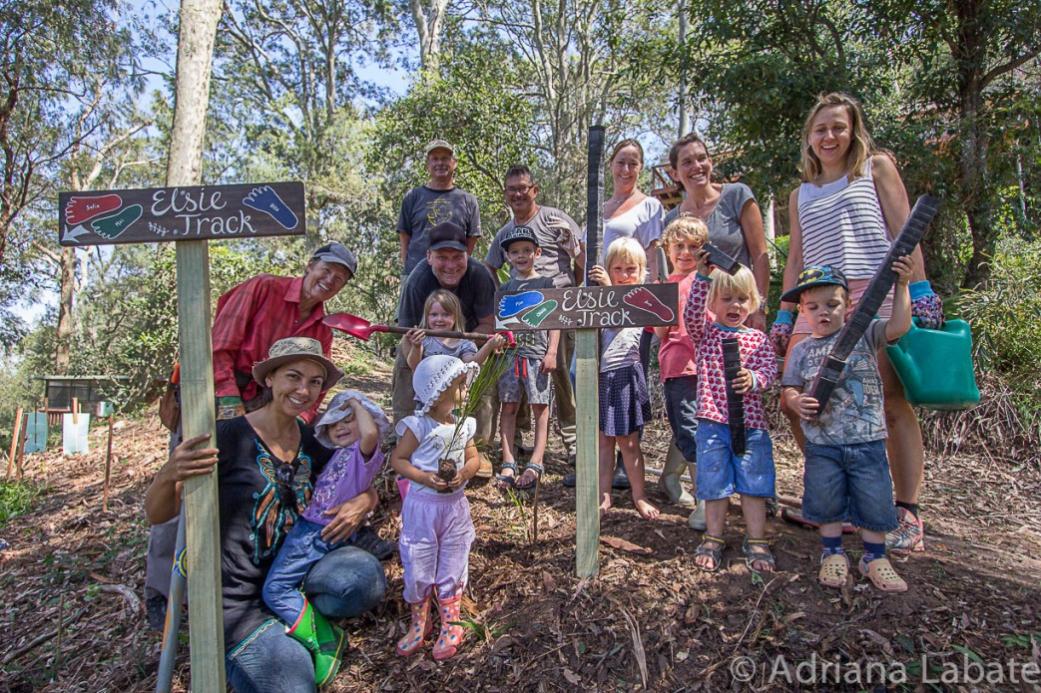 In line with its focus on connecting children with
nature, SIOCS (known as The Island Kindy) happily
accepted a generous offer from SIRA (Scotland Island Residents Association) to undertake the
construction of Elsie Track in exchange for part of a
grant.
The Kindy staff, families and other lovely volunteers
from our community worked for 145 hours over many
Saturdays to complete the task. They cut down
overgrown weeds to build a passage, moved rocks and
logs, built and laid down wooden steps to make it an
easy walk up the hill. The children joined in during
the last stage, helping to plant 200 native seedlings along the track and painting their own footprints on the signs
that were posted at both ends.
Report and beautiful photographs by Adriana Labate HERE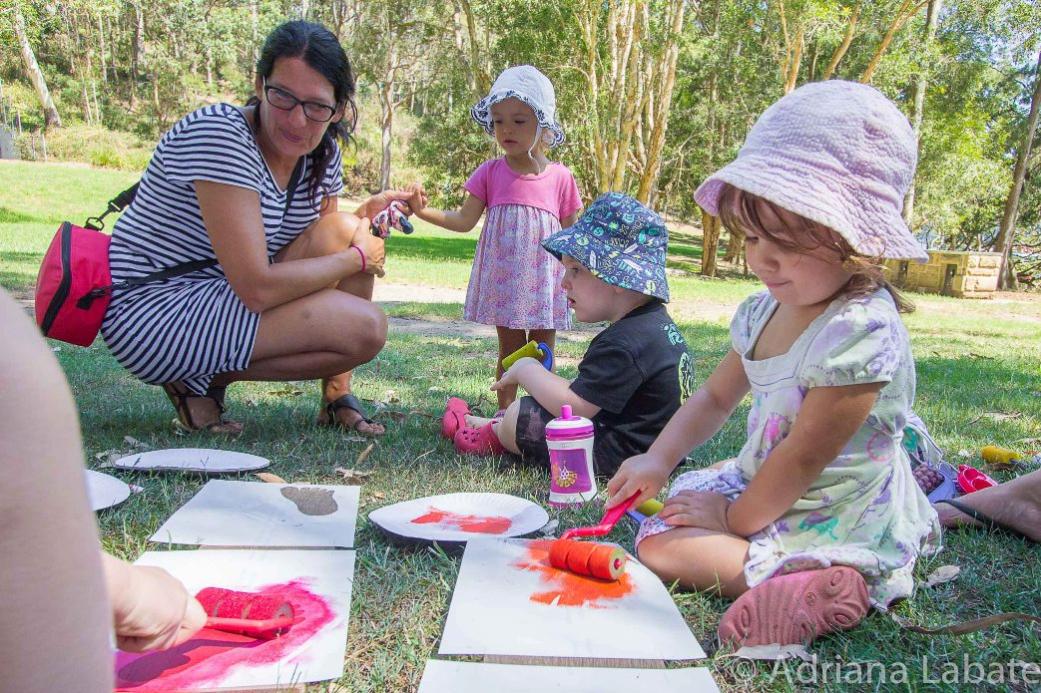 The
Sydney Northern Beaches
Veterans Centre Inaugural Resilience Luncheon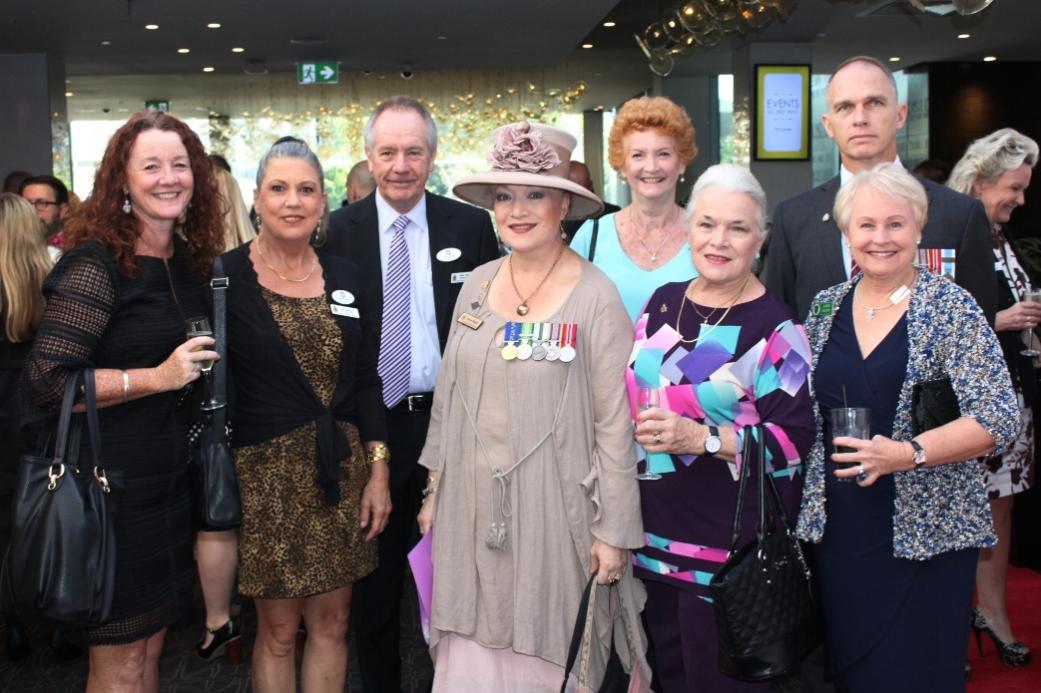 Left to right: Kylie Ferguson, former Deputy Mayor Of Pittwater and current NBC facilitator, Honorary Secretary, Avalon Beach RSL Sub-Branch and SNB Veteran's Centre, Lynn Murphy, Alen Telling, Pensions Officer at Avalon Beach RSL Sub-Branch, Tamara Sloper Harding OAM, Vice President Avalon Beach RSL Sub-Branch, Mrs. Telling, Dannie Sloper, Liz Trelly, Avalon Beach RSL Sub-Branch, Adrian Harding, Avalon Beach RSL Sub-Branch.
The first ever Resilience Luncheon was held on Friday April 7th to raise funds to support the Veterans Centre Sydney Northern Beaches. The event realised its goal of meeting the seventy thousand dollars required to meet current support services needed by ADF Service people and their families. The target was reached through raffles held on the day, a live auction which included a 10 day Kokoda Trek for the 75th anniversary with flights donated by Air New Guinea, a holiday in Hawaii staying on Waikiki beach and a special Government House Christmas ornament donated by Mrs. Linda Hurley, wife of His Excellency General The Honourable David Hurley AC DSC (Ret'd), the Governor of New South Wales among the items.
The Veterans Centre was launched out of a need for change; a need for improving quality and accessibility to a complete range of services and to help the Veteran community reconnect with society and their loved ones.
MC Ita Buttrose, AO OBE welcomed attendees His Excellency General The Honourable David Hurley AC DSC (Ret'd), the Governor of New South Wales and Mrs. Linda Hurley, Tamara Sloper Harding OAM RAN, and wife of the late Commodore Graham Sloper (Rtd. RAN), Dannie Sloper, among other distinguished attendees.
All of our local Returned Service Sub-Branch Presidents, Vice Presidents as well as representatives from associated clubs such as Castle Hill RSL, Directors of RSL's and CEO's of many local businesses were present.
MP for Pittwater, the Hon. Rob Stokes was unable to attend but ensured a seat for a veteran was funded so he/she could enjoy a wonderful 3-course luncheon with premium beverages and entertainment by world-renowned speed painter, Brad Blaze.
Addresses by His Excellency General The Honourable David Hurley AC DSC (Ret'd), the Governor of New South Wales, Tamara Sloper Harding OAM RAN, Ben Webb Veterans Centre Manager and former Army Serviceman, and Dee Why RSL CEO Grant Easterby preceded the keynote speaker Major Matina Jewell (retired).
We run their speeches
HERE
– please read and gain an insight on how we may better serve those who have served us.
Approval Of Site Compatibility Certificate For Bayview Development Meets Strong Community Disapproval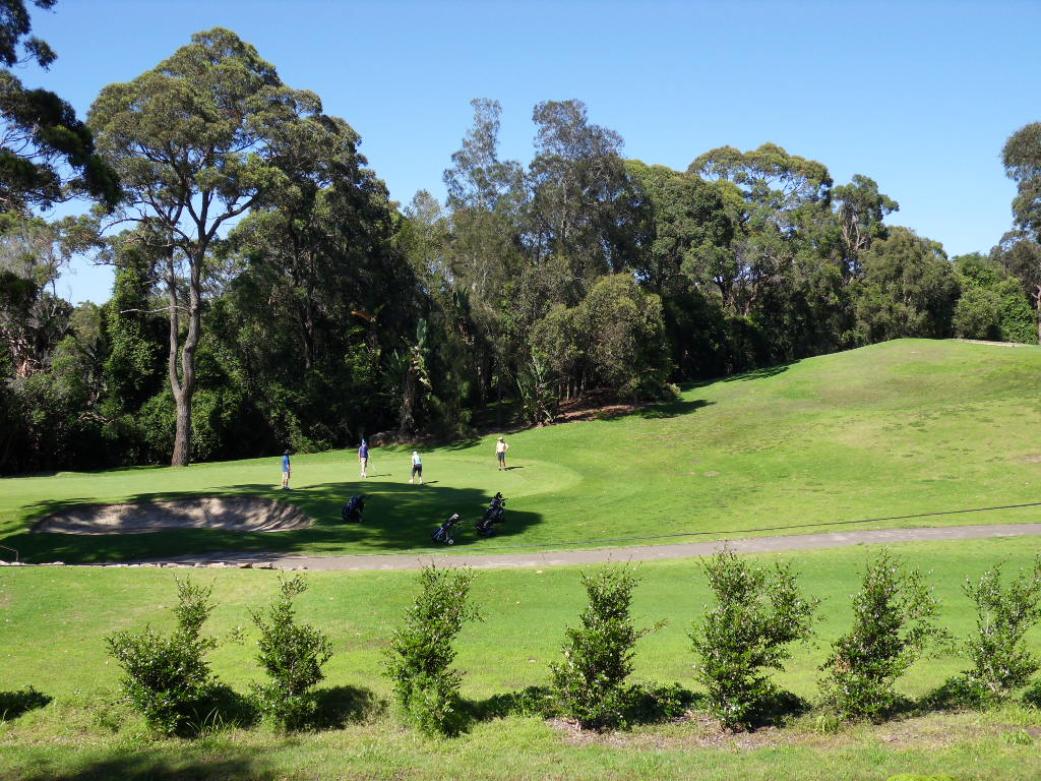 John Paterson's photo: 'The proposed development will go from the concrete path shown in picture, taking out hole no. 5 and all trees you see, some 159 trees, will be removed.'
On Monday April 3rd the following was received:
Bayview Proposal Approved
Your readers should know that the NSW Planning & Environment has just granted permission (on 27th March ) to a developer to build 95 units 4 storeys high ($180 million) on OPEN SPACE, environmentally sensitive lands and in the middle of Pittwater's largest wildlife and coastal corridor at Bayview.
159 remnant trees will go!!
This information will not be made public. Why are NSW planning laws not transparent to the public, only developers?
On March 29th 2017 a NSW Department of Planning and Environment Planning Services Delegate issued a Site Compatibility Certificate (SCC)for a development within Bayview Golf Course. The application and an
accompanying report
, first received by the Department on May 3rd 2016, under Clause 25(4)(a) of the
State Environmental Planning Policy (Housing for Seniors of People with a Disability)
seeks to establish the construction and occupation of seven (7) separate buildings of predominantly 3-4 storeys in height for the purposes of 95 in-fill self-care dwellings with ancillary services and facilities.
Basement level car parking accommodating 218 vehicles is part of the proposal.
A Site Compatibility Certificate is required to accompany any Development Application for projects of this kind and must be obtained prior to lodgement of a DA.
This is a revised SCC Application, the first was initially refused by Pittwater Council and the Department in January 2015. In the 2016 submisison modifications were made, including reducing the maximum building height from 4-5 storeys to 3-4, a revised approach to flood management, and, as the proposed seniors housing now forms part of the overall Bayview Master Plan, the revised SCC application states it is now designed to increase ecological values over the entire site through increased planting and reduced tree removal.
The project is the result of an overall strategy for the revitalisation and rehabilitation of the existing Bayview Golf Club facilities to ensure the long term sustainability and ongoing viability of the golf club and its course.
Residents who reside around the course, and are not members, are dismayed at the issuing of the SCC, stating the wildlife will be displaced and the destruction of 159 more trees is an outrage that will accelerate the degradation of the site.
Warringah Touch Football Association Support Of Mona Vale Hospital Auxiliary And The Children's Ward Continues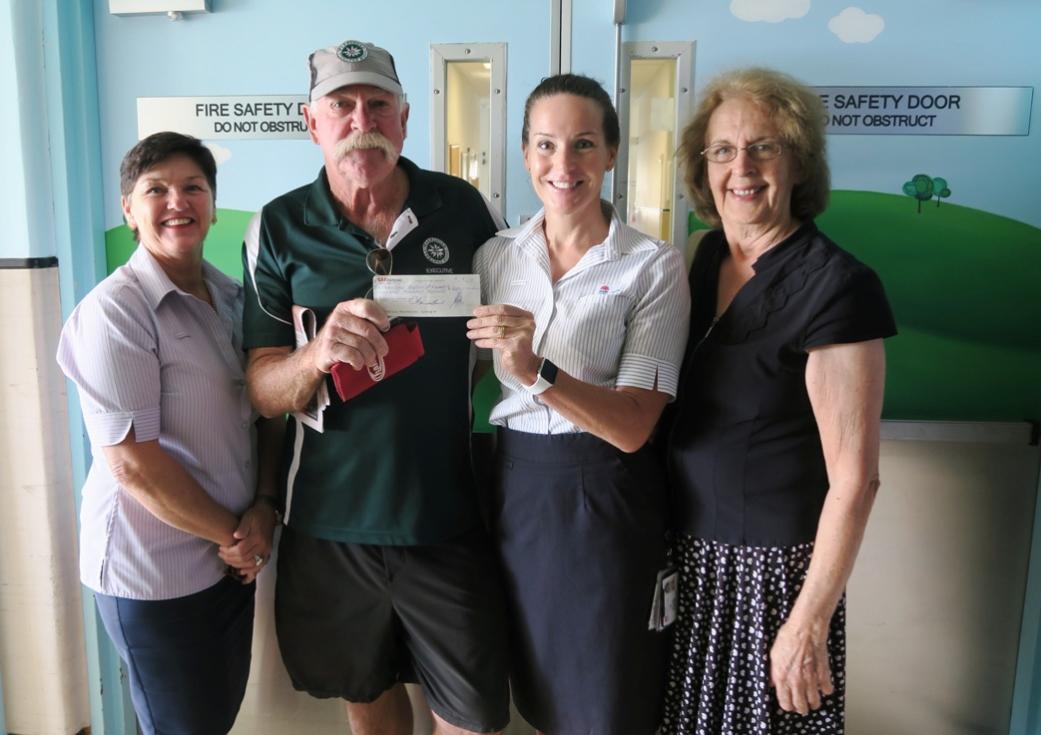 Brian Friend OAM visited MVDH this week and gave the Children' Ward another $1,000 from Warringah Touch Football Association. Gail Carew, who is Vice President of the MVDH Auxillary, accepted the cheque with Sister Liz Kilpatrick who is from the Children's Ward.
Well over $15,000 has been donated to the Mona Vale Hospital Auxiliary for the Children's Ward over the years from the Warringah Touch Football Association to purchase equipment for the comfort and care of patients.
Warringah Touch Football Association has held many functions during the years to support the hospital.
In 2004 $6,900 was donated to MVDH Children's Ward, in 2005 $3,855 was raised, in 2006 $1,650 was raised through the WTFA (Inc.) Bowls day for MVDHA and the practice has continued every year.
This was Brian's last job as Secretary of the WTFA (Inc.) as he has retired gracefully after 68 seasons (34 years since 1983). The WTFA have two seasons per year "summer" and "winter" competitions down at Cromer and Dee Why.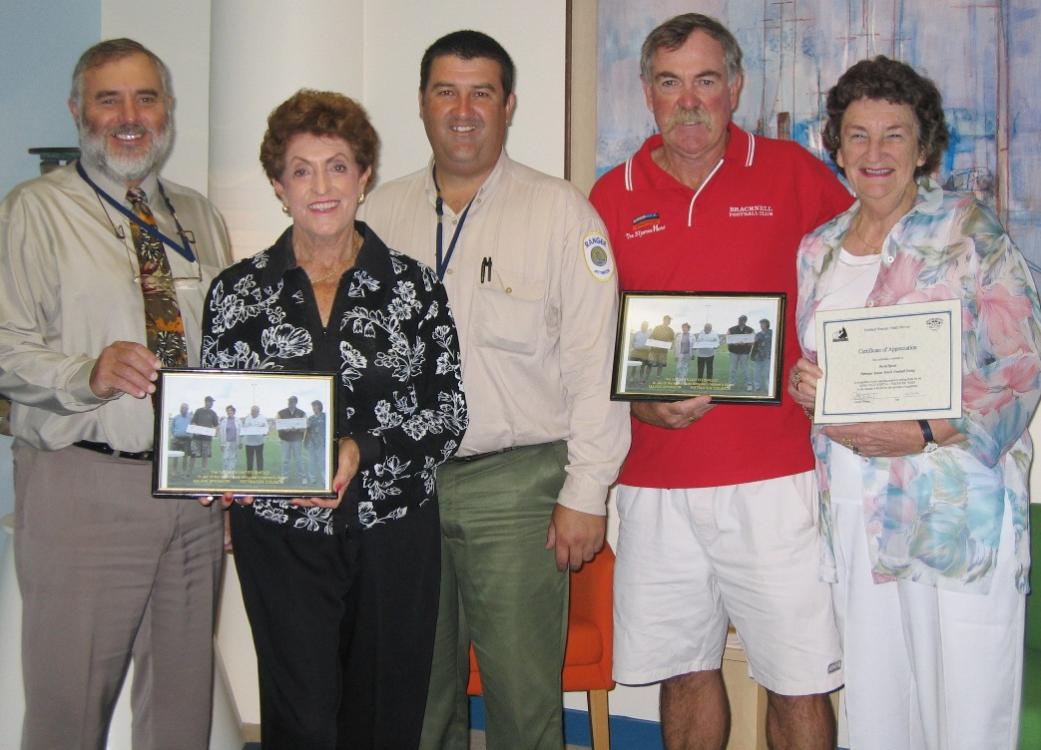 The 'Un-Affiliated Shield' in aid of the Mona Vale Hospital Children's Ward - Major Sponsor Pittwater Council, 2004, raised $6, 900.
Left to right: General Manager of Pittwater Council Angus Gordon, Mayor of Pittwater (1997-2004) Patricia Giles OAM, Pittwater Council Chief Ranger Steve Larson, Brian Friend OAM and Eileen Gordon MVHA, Pittwater Woman of the Year 2010.
Lifeline Classic
Living Ocean
Team Raises The Bar To Support Those Who Will Always Answer The Call For Anyone In Crisis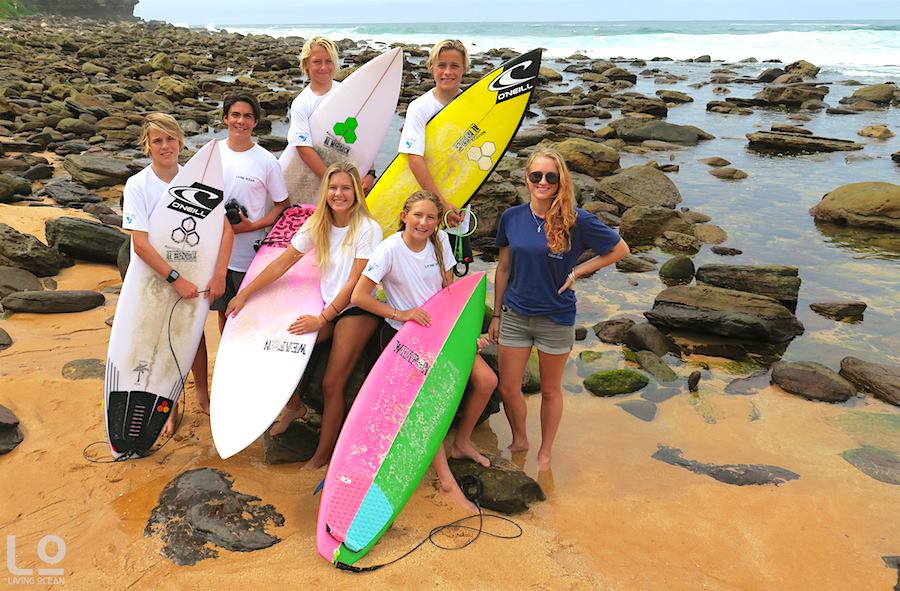 The Lifeline Classic Living Ocean team from L to R:
Arch Whiteman - surf team, Jack Barrip- team media & photographer, Sam Partington - surf team, Blaze Roberts - team leader, Hunter Roberts - surf team, Van Whiteman - surf team, Claudia Newman - Living Ocean - group captain.
The Lifeline Northern Beaches Classic will be a Tag Team event where teams will comprise 4 surfers. Every team will be rewarded with a legend surfer to join their team on the day.
All funds raised from the Lifeline Classic will be used to provide crisis support services, which in turn help to aid in our quest of a Northern Beaches (and Australia ) free of suicide.
Living Ocean, which is known for engaging with and supporting the ideas of our local young adults, doing talks in schools, getting plastic bottles out of the playgrounds, empowering the next generation with information on how to turn the tide of plastic pollution, on how to organise beach-cleans on the stretches of sand they love, were quick to support local students and surfers who wanted to do something about and for their peers and those in crisis in our community.
Becoming involved in the Lifeline Classic is an extension of what Living Ocean does in many ways and keeps to a Living Ocean premise.
Within days the LO Team had raised the 5k goal and decided to aim higher - to reach 10k.
The rapid support points to, in many ways, the esteem the kids hold LO in - kids need to be spoken with, not to. Living Ocean does this - that's why we're getting a younger crew who want to 'get aboard' shaping the future and their place in it.
Claudia Newman, a local student and daughter of one of Living Ocean's founders, Robbi Luscombe Newman, spoke to her dad and found instant support – as always.
"Talking with the younger members in our community about what they want to focus on has always been a part of what we wanted to do through Living Ocean." Mr. Newman said this week.
"Even though our primary focus is on looking after the sea, we live in what could best be described as one community, one family, and Living Ocean will always support positive and constructive talk about how we can help those in crisis, which is what younger members of our community have raised with us."
Supporting this team to be part of the Lifeline Classic was a no-brainer for us."
The Lifeline Classic Living Ocean Team members have shared why they joined this fundraising to support Lifeline Northern Beaches -
A Week In The Life Of A Sydney Wildlife Volunteer: Lynleigh Greig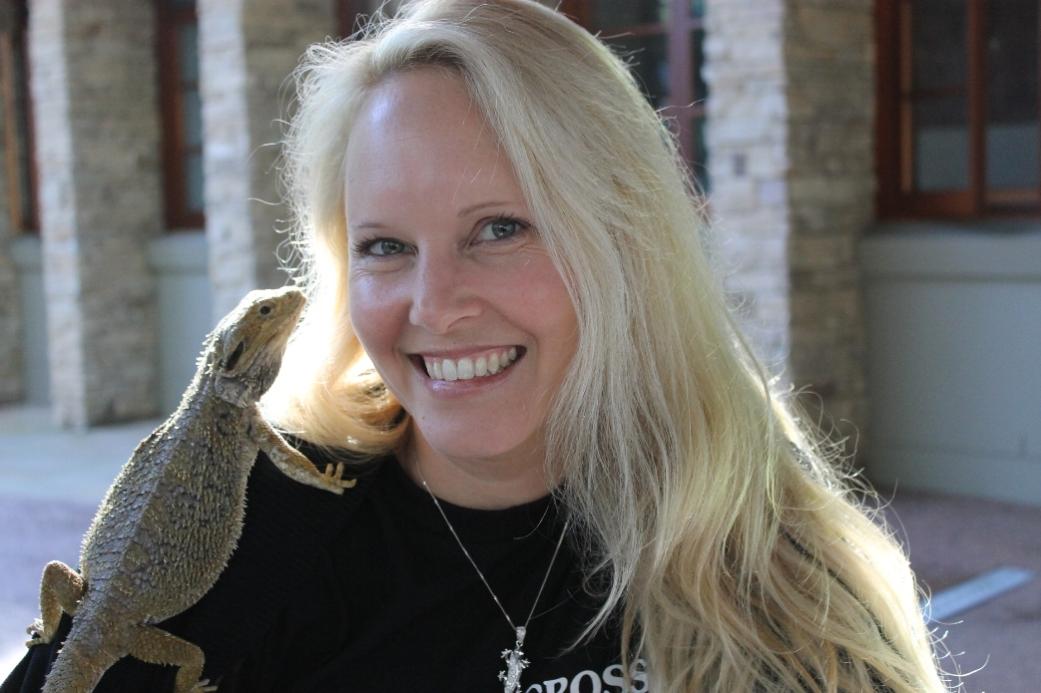 Lynleigh Greig with one of the 'critters' who helps in her Talks to educate people about our local wildlife - photo by A J Guesdon.
Sydney Wildlife is turning 20 in May. We will be running some celebratory insights into this great homegrown organisation commencing this week with a special insight from the lady recently recognised in the 2017 Eco Awards run through the Manly Environment Centre and who contributes a monthly column to this publication, Lynleigh Grieg.
A week in the Life of a Sydney Wildlife Volunteer, by Lynleigh, opens:
In celebration of our 20 Year Anniversary, I have been asked to share a typical "Week in the Life of a Wildlife Rescuer"…
One always begins the week with all kinds of plans for scrubbing out the aviaries, tidying out the overflowing cupboard of animal-feeding accoutrements and attacking the ever-burgeoning pile of paperwork. But wild critters have no idea about these plans, apparently…
The first call comes through. A wallaby has managed to get its head stuck in a plastic lid. Without opposing digits, it has no hope of releasing itself from its rather ridiculous-looking bib.
Av. Green Team Creating Waves Of A Sustainable Green And Clean Future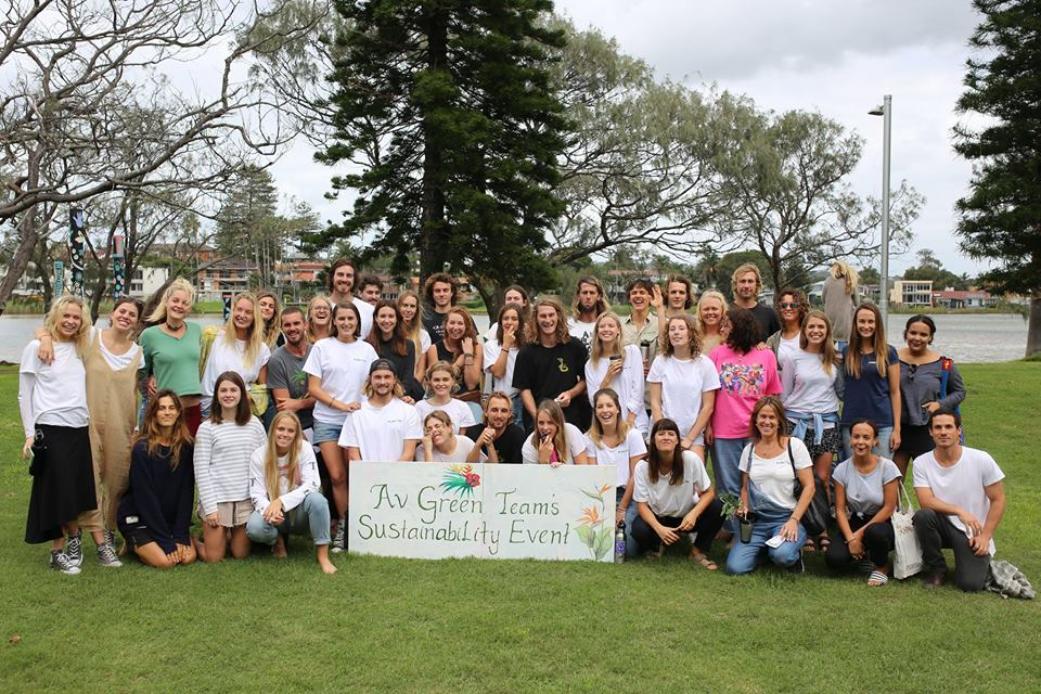 Av. Green Team's 2nd Sustainability Day, 2017 - photo by Wil Coxon.
The Av Green Team hosted their second ever sustainability day on Sunday April 2nd at Narrabeen's Coastal Environment Centre – a very fitting venue for such a focused on the environment event.
Open to all, the day ran from 10 am until mid afternoon and featured Speakers and Workshops covering soil and composting, permaculture, off-grid living, recycling and more were presented.
As one example, Mark Collis who has had an incredible 30-year career in advertising as a creative director, explained his proudest achievement remains his role as the co-founder of Earth Hour was an inspirational Address giver.
"What started out as a flicker of an idea in 2007 has blossomed and into the biggest environmental campaign of all time, engaging more than 7,000 cities and towns worldwide."
Other Speakers and Workshops were Michael Mobbs- the 'Off-Grid guy', Peter Rutherford - Eco House & Garden Kimbriki, Permaculture Northern Beaches, the Living Ocean Whale Research Team, Tim Seaton - Coastal Environment Centre educator and the great group at Avalon Community Garden.
On Saturday morning, April 8th, local daycare centre, Only About Children teamed up with Av Green Team, Living Ocean and Boomerang Bags to clean Mona Vale Beach.
The Av. Green Team did a Newport Beach clean on March 25th - spot called the day before!
Johnson Brothers Mitre 10 New Mona Vale Store: Still In Bassett Street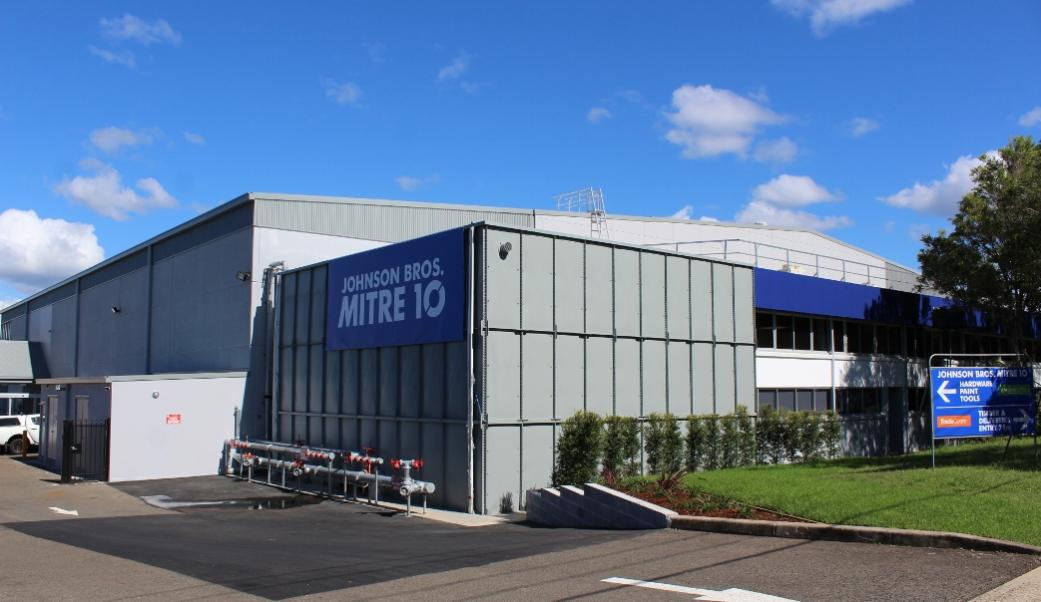 Johnson Brothers Mitre 10 New Store
For those who don't yet know, Johnson Brothers Mitre 10 Hardware have moved to 73 Bassett St Mona Vale. Only 300m west on the same side of the road.
The great new store opened on Monday April 3rd and means residents don't have to lose time in traffic going further afield to pay higher prices.
One of our favourites at the new store is the great Garden Centre, filled with natives, annuals and some wonderful pots from small to gigantic, as well as water features. Johnson Brothers have an on-staff Horticulturist who can help you with whatever you need to know.
More on that next DIY Ideas page!
And more on the New Store
HERE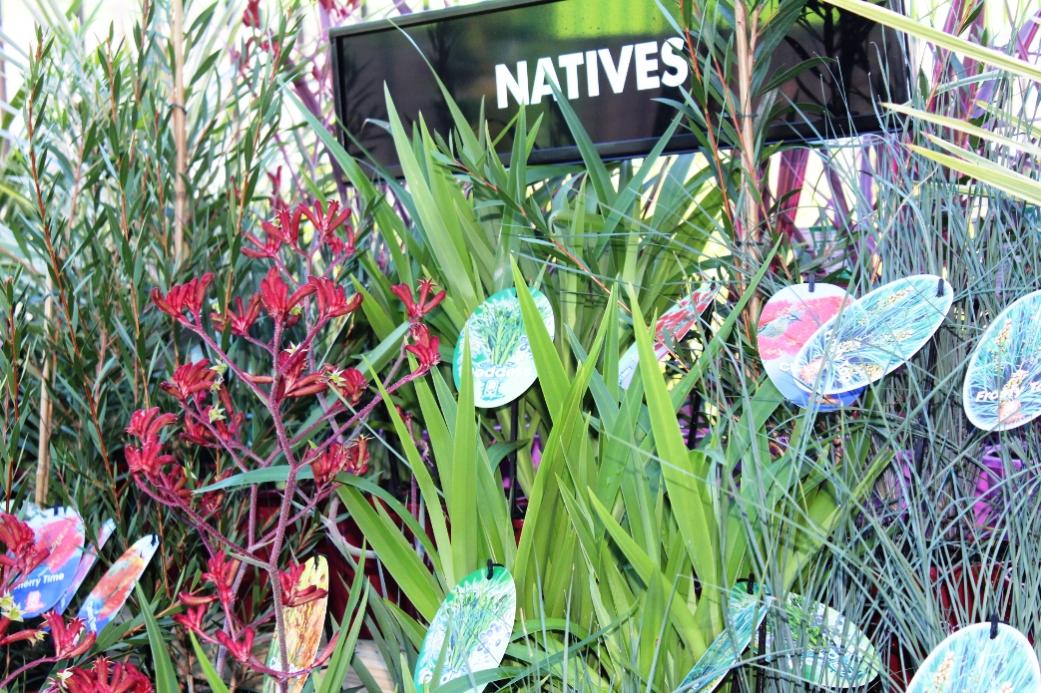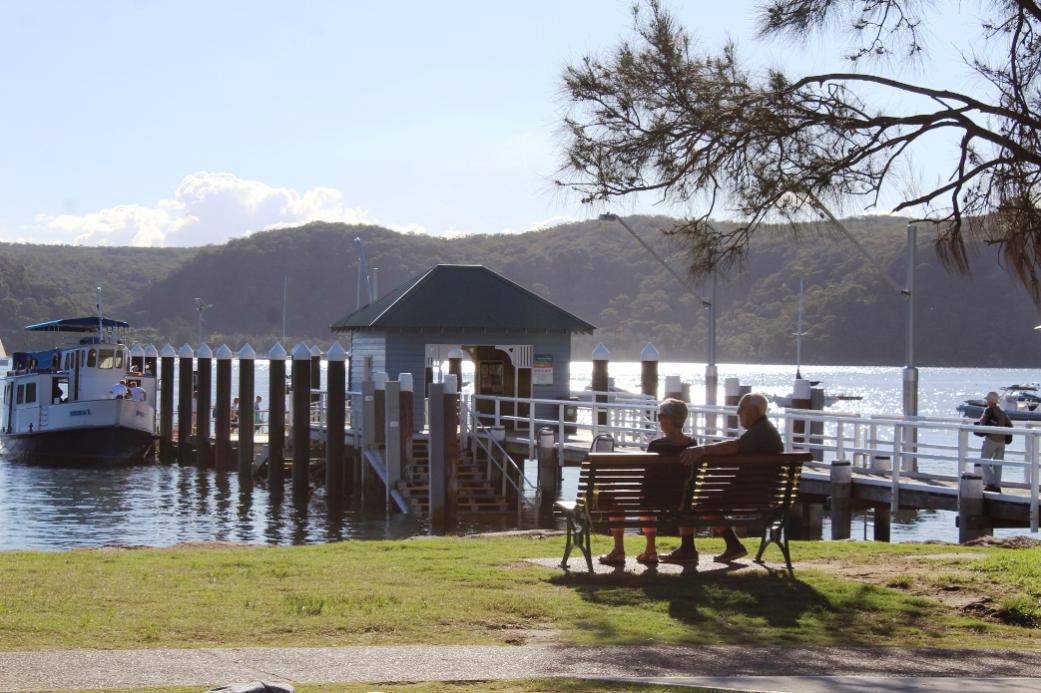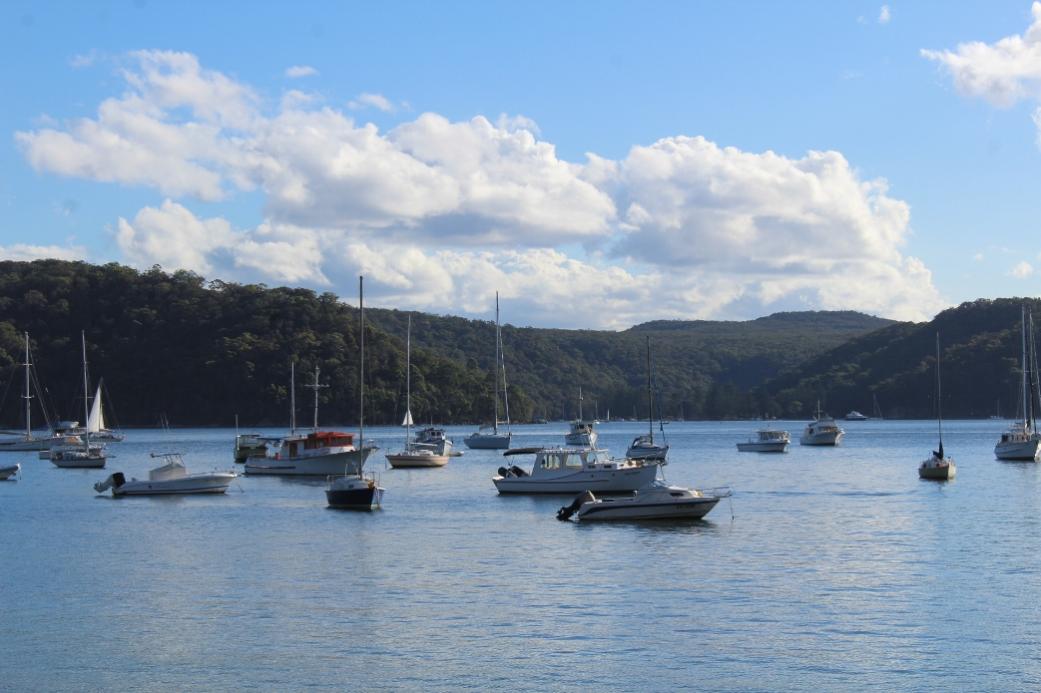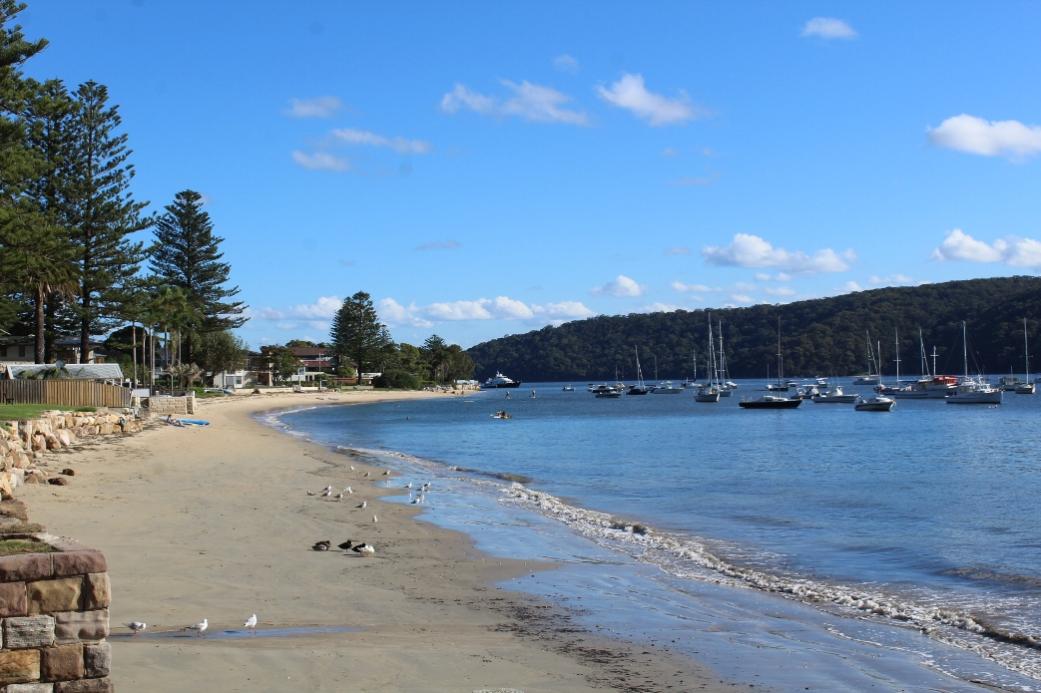 Glorious Autumn Days - Pittwater Park, Palm Beach, this week.
Past Features Archives (pre 2014)
Pittwater Online News was selected for preservation by the State Library of New South Wales and National Library of Australia. This title is scheduled to be re-archived regularly.
Archived Issues (2014 on) may be accessed here: pandora.nla.gov.au/tep/143700