April 9 - 22, 2017: Issue 308
Av. Green Team Creating Waves Of A Sustainable Green and Clean Future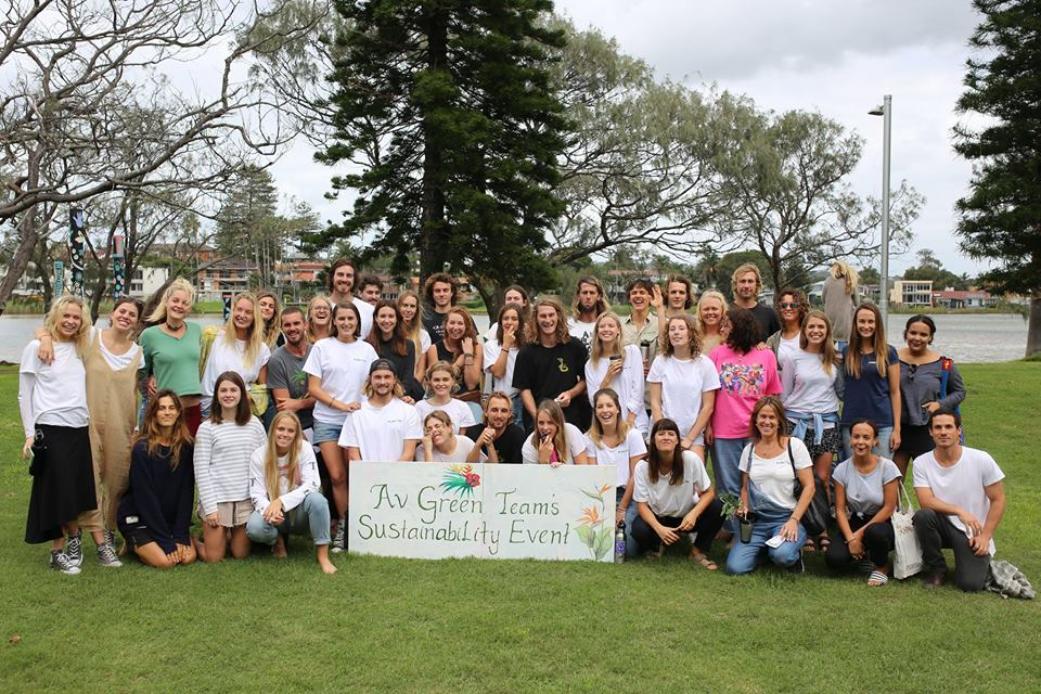 Av. Green Team Creating Waves of A Sustainable Future
The Av Green Team hosted their second ever sustainability day on Sunday April 2nd at Narrabeen's Coastal Environment Centre – a very fitting venue for such a
focused
on the environment event.
Open to all, the day ran from 10 am until mid afternoon and featured Speakers and Workshops covering soil and composting, permaculture, off-grid living, recycling and more were presented.
As one example, Mark Collis who has had an incredible 30-year career in advertising as a creative director, explained his proudest achievement remains his role as the co-founder of Earth Hour was an inspirational Address giver.
"What started out as a flicker of an idea in 2007 has blossomed and into the biggest environmental campaign of all time, engaging more than 7,000 cities and towns worldwide."
Peter Rutherford, the Senior Eco Gardner at Kimbriki's Eco House and Garden was another Speaker. Peter has been with Kimbriki for more than 17 years and has extensive knowledge of soils, composting and worm farming.

Other Speakers and Workshops were Michael Mobbs- the 'Off-Grid guy', Permaculture Northern Beaches, the Living Ocean Whale Research Team, Tim Seaton - Coastal Environment Centre educator and the great group at
Avalon Community Garden.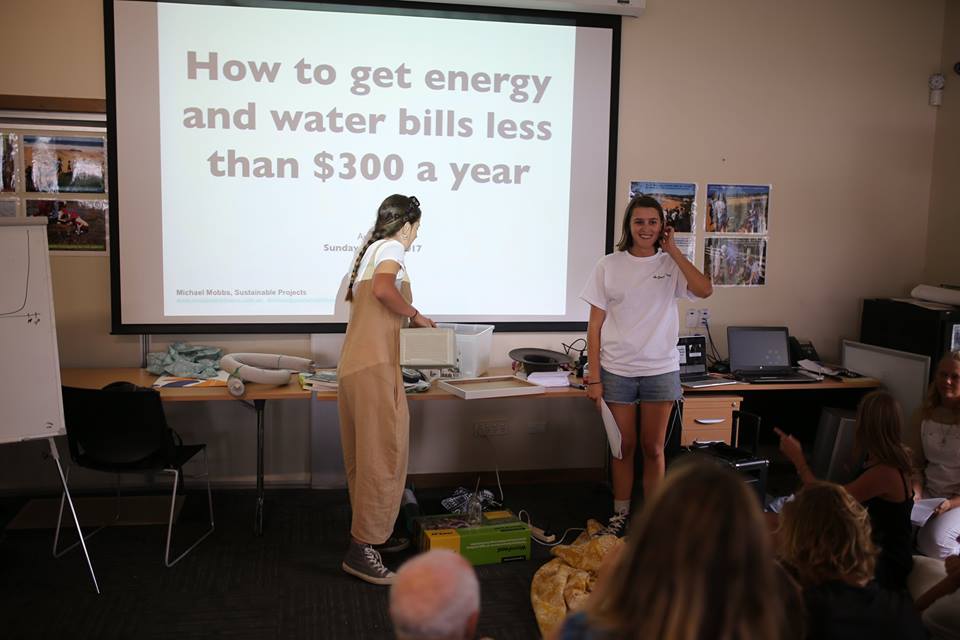 Stalls included Friday Hut Road, Norwex, Careel Bay Honey Co. , Avalon Community Garden, Living Ocean and Avalon Boomerang Bags.
In preparation their sustainability day on April 2nd, Av Green Team invited everyone to share on Instagram a photo and caption explaining why you care about our environment. The w
inner received a book 'Sustainable Food' by Michael Mobbs and a painting by local artist Lisa Heath.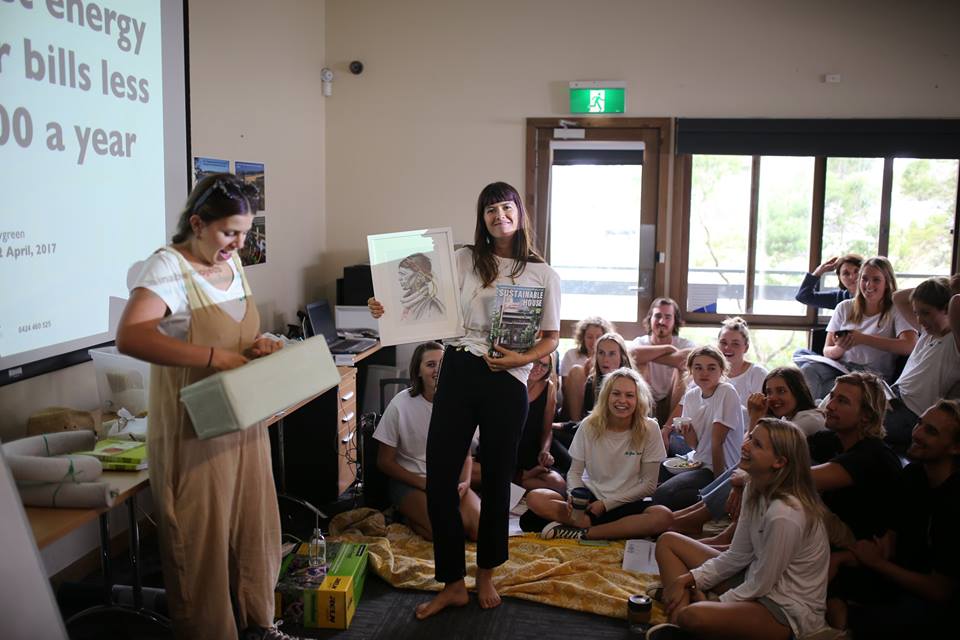 Balanced Studio legend Nic Laidlaw and artist Madi Luschwitz led a creativity flow activity.
Nic explores self-sustaining, movement and health. As a couple they have really inspired a lot of our community (of all ages) and their constant uplifting energy and push for good is contagious.
"Nic spoke at our last event and it was a really special way to end the day, we are stoked to have them again," the Av. Green Team explained.
It is rare to see this many inspiring people in one room, let alone for free. Their generous sharing of information and experience is empowering all those who attended and the members of the Av. Green Team.
"We had an absolutely amazing day today! Thank you to everyone involved and Wil Coxon for taking photos." The team stated.
The Av. Green Team would like to thank the following for their support and participation in their 2nd Ever Sustainability Day
Narrabeen Environment Centre and the Northern Beaches Council, Balanced Studio, Madi Luschwitz Artist,
Living Ocean, Avalon Boomerang Bags, Kimbriki Resource Recovery & Eco Education Centre, Prodjuice, Michael Mobbs, Avalon Community Garden, Permaculture Northern Beaches, Sustainable House, Thomas Oliver, Friday Hut Road, and Mark Collis Art.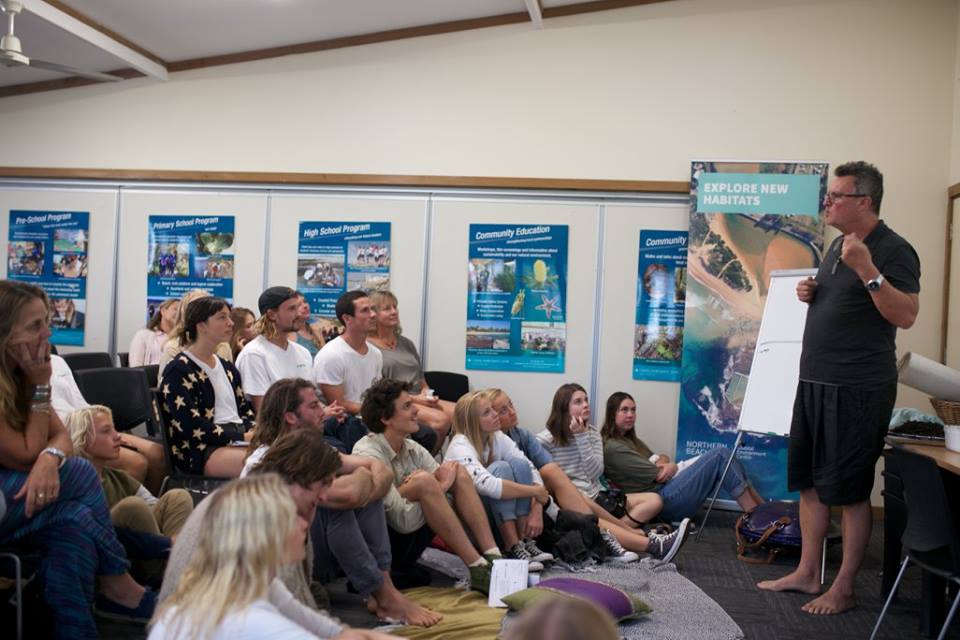 But that's not all this next-generation group have done recently.
On Saturday morning, April 8th, local daycare centre, Only About Children teamed up with Av Green Team, Living Ocean and Boomerang Bags to clean Mona Vale Beach.
The cleaning began at 8am and held a picnic from 9am.
"It's a great opportunity to spread the message about plastic pollution and look after our beautiful area!" Av. Green Team explained.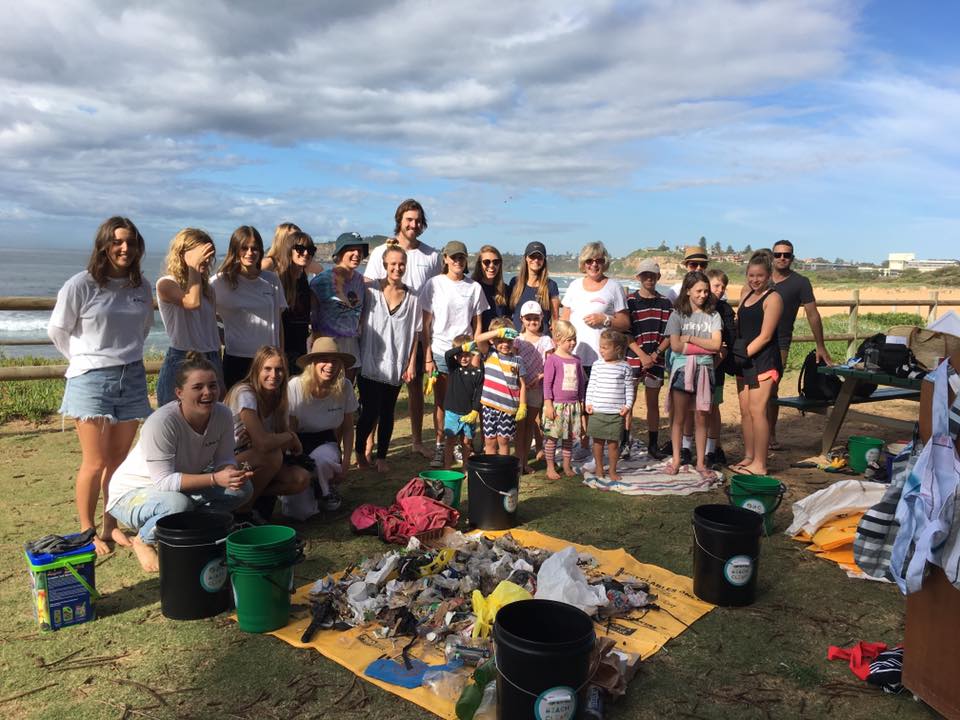 The Av. Green Team did a Newport Beach clean on March 25th - spot called the day before!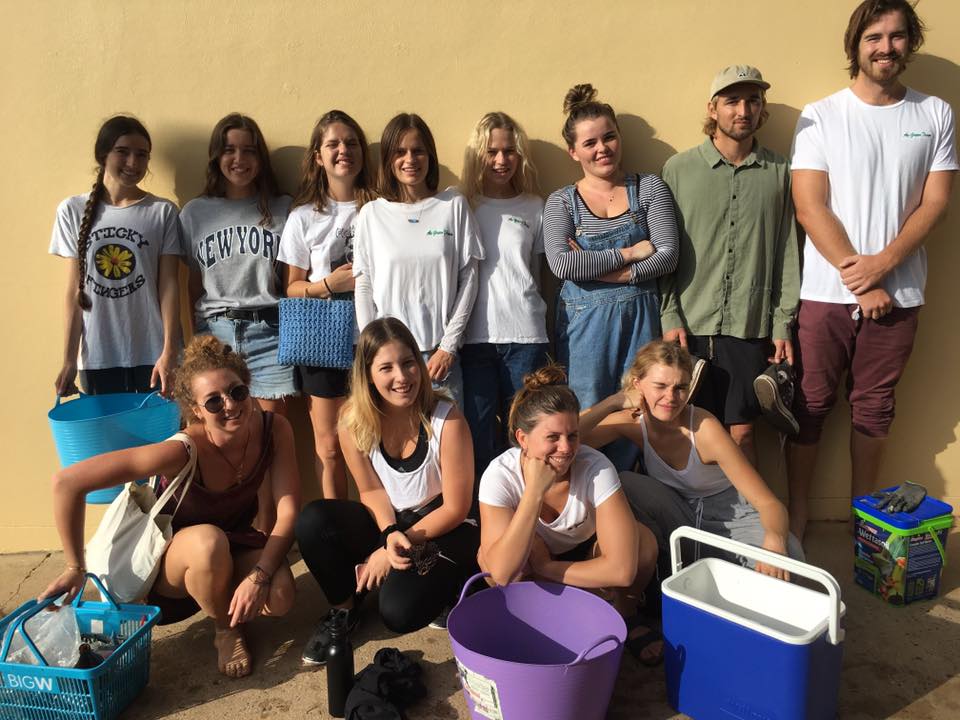 Av. Green Team Newport beach Clean, March 25th, 2017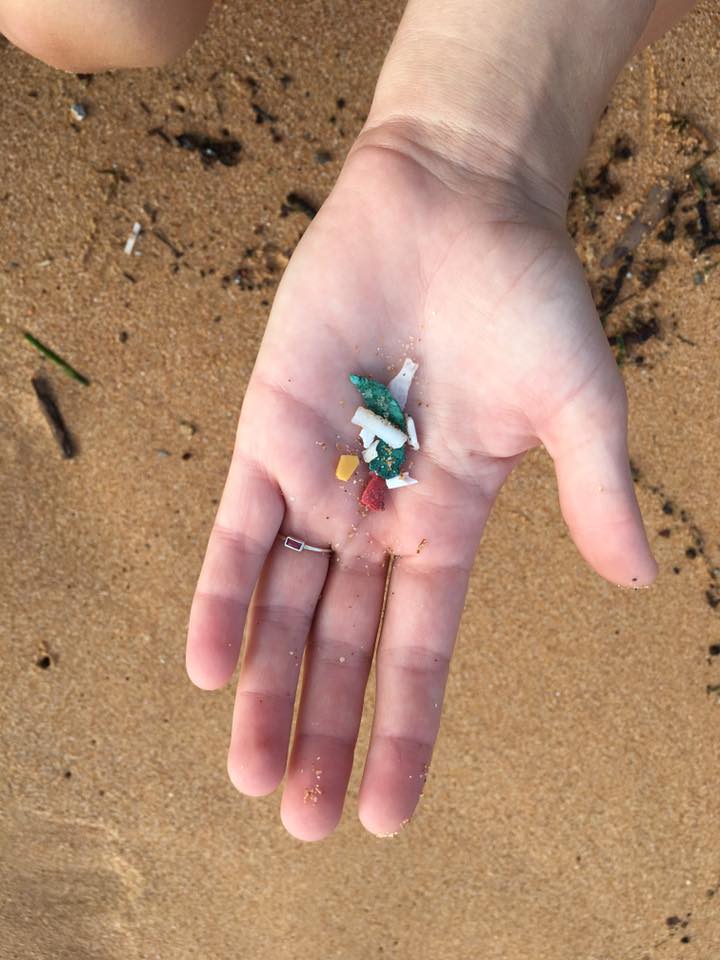 Fragments of plastic gathered during Newport Beach Clean
The Av. Green Team is a Youth-run, volunteer-based environment initiative from Avalon in Sydney.
"Trying to keep our area green and clean!" is their credo.
Keep up to date with all their activities and next events by liking their
Facebook page
.
Beach and surrounds cleans can be called at a moments inspiration and all are welcome to get involved!
Photos courtesy Wil Coxon and Av. Green Team, 2017.