April 9 - 22, 2017: Issue 308
Lifeline Classic
Living Ocean
Team Raises the Bar to Support those who will always answer the call for anyone in Crisis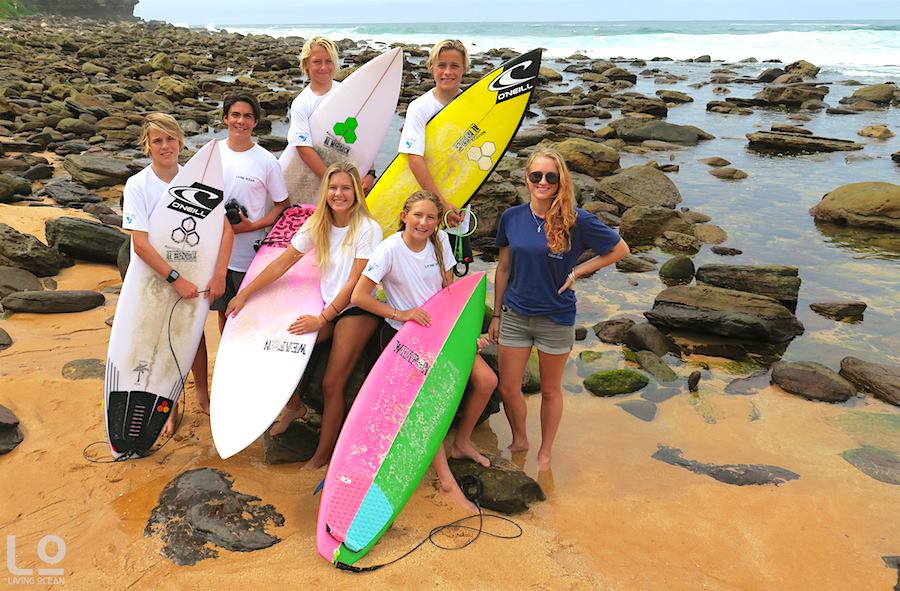 The Lifeline Classic Living Ocean team from L to R:
Arch Whiteman - surf team, Jack Barrip- team media & photographer, Sam Partington - surf team, Blaze Roberts - team leader, Hunter Roberts - surf team, Van Whiteman - surf team, Claudia Newman - Living Ocean - group captain.
When David Thomas, the CEO of Lifeline Northern Beaches launched the Lifeline Classic at The Newport on January 17th he stated, "We have more than a problem on our hands,"
"When you look at the statistics, the biggest killer of 25 - 44 year olds is suicide. It's a crisis and the Peninsula is no different - our community has felt the devastating effects of this far too often.
"The Lifeline Classic is a way of connecting with the community through one of our favourite pastimes with which the Northern Beaches are renowned for - surfing. Hopefully this is a way we can come together and help spread awareness that there ARE help options and opportunities available for those who are in difficulty, are in crisis, and/or feel overwhelmed.
"We know that many just need someone to talk to; by talking about this, and disembowelling the stigma of talking and seeking help, we not only bring acceptance to the problem of communication but at the same time help to raise the urgency of our peers who may be in trouble.
"All funds raised from the Lifeline Classic will be used to provide crisis support services, which in turn help to aid in our quest of a Northern Beaches (and Australia ) free of suicide."
The Lifeline Northern Beaches Classic will be a Tag Team event where teams will comprise 4 surfers. Each team commits to running their own fundraising campaign working towards a fundraising goal of $5,000 per team.
Living Ocean, which is known for engaging with and supporting the ideas of our local young adults, doing talks in schools, getting plastic bottles out of the playgrounds, empowering the next generation with information on how to turn the tide of plastic pollution, on how to organise beach-cleans on the stretches of sand they love, were quick to support local students and surfers who wanted to do something about and for their peers and those in crisis in our community.
Becoming involved in the Lifeline Classic is an extension of what Living Ocean does in many ways and keeps to a Living Ocean premise.
Within days the LO Team had raised the 5k goal and decided to aim higher - to reach 10k.
The rapid support points to, in many ways, the esteem the kids hold LO in - kids need to be spoken with, not to. Living Ocean does this - that's why we're getting a younger crew who want to 'get aboard' shaping the future and their place in it.
Claudia Newman, a local student and daughter of one of Living Ocean's founders, Robbi Luscombe Newman, spoke to her dad and found instant support – as always.
"Talking with the younger members in our community about what they want to focus on has always been a part of what we wanted to do through Living Ocean." Mr. Newman said this week.
"Even though our primary focus is on looking after the sea, we live in what could best be described as one community, one family, and Living Ocean will always support positive and constructive talk about how we can help those in crisis, which is what younger members of our community have raised with us."
Supporting this team to be part of the Lifeline Classic was a no-brainer for us."
Recently the North Avalon Surfriders Association held their monthly Saturday's event where all proceeds of the surf off went to Northern Beaches Lifeline via the Living Ocean Team. Special thanks to Scott and the BBQ team for all your support.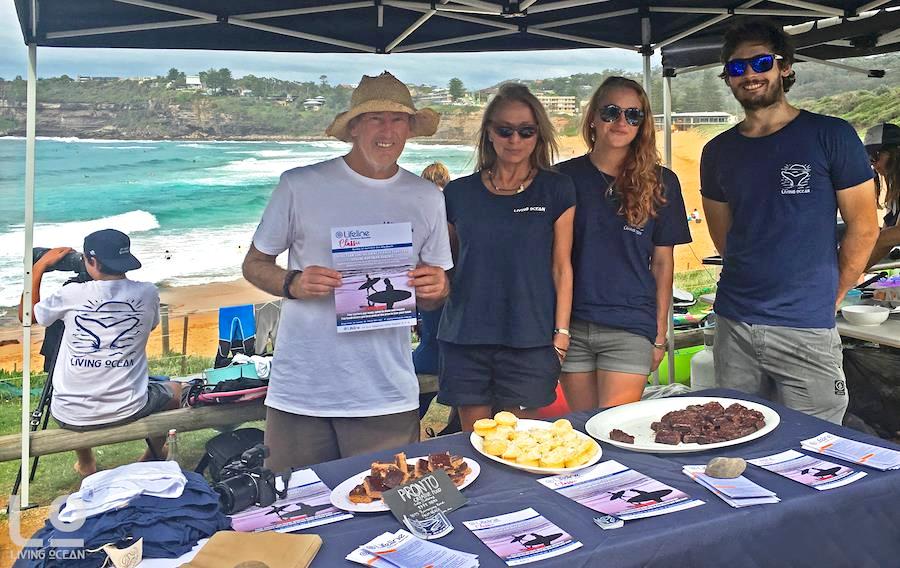 Surf family affair with yummy cakes from the team and and famous Salted Caramel slices by Pronto Catering Palm Beach. Jack Barripp as team photographer (background) — with Robbi Luscombe-Newman, Carol Newman, Claudia Newman, and Mill Haus.

"The surf was going off and so were the surfers. Lots of positive and constructive talk about our community family. We share the same lifestyle and family values. No one is an island. We are all embraced by the same sea." the LO Lifeline Classic Team stated.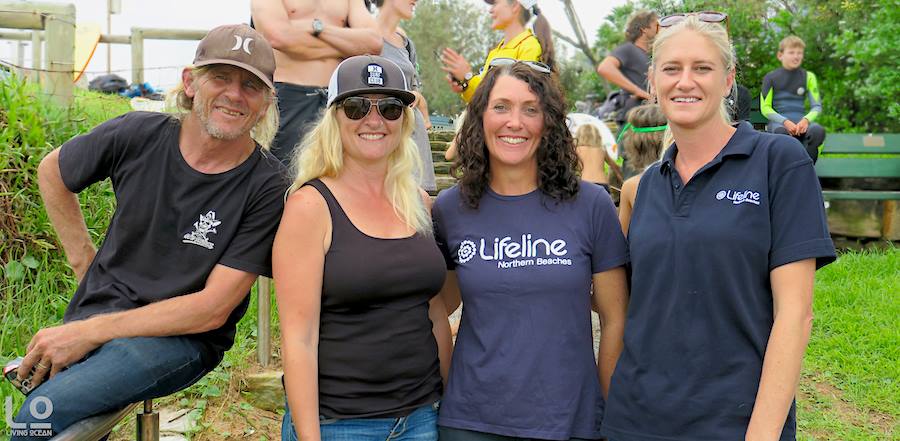 Local legend surf family the Roberts with other local Lifeline support staff. Peter and Fiona Roberts, Liz Whyte and Jo Lynas.

This week we talked to the team - unfortunately brothers Arch and Van Whiteman are away at present, so we'll catch up with them at the Lifeline Classic on Sunday April 30th, at Dee Why Beach.
Why did you want to be part of the Lifeline Classic?

Jack Barripp: I chose to be apart of the lifeline event as I was offered to do it by Living ocean and It was a no brainer as One of my good mates committed suicide a month or 2 ago and this money goes towards awareness and prevention of suicide so i didn't think twice about signing up.
Claudia Newman: Depression, suicide and everything else that goes along with mental health is a very close matter to my heart and something that has been intertwined with my life since I was quite young, with both friends and family. Up until now I haven't known how I could help, so being given the opportunity to raise both funds and awareness for such an incredible organisation and daunting issue was something I wouldn't want to pass up.
Blaze Roberts: I think everyone in Avalon including myself, have been recently effected in some way by suicide. When I heard there was a fundraiser for Lifeline and I had the chance to contribute, of course I wanted to! I knew if any community could raise such a large amount of money for Lifeline it was Avalon. I feel honoured to be part of such a wonderful team of people doing such great things for the world!
Hunter Roberts: I wanted to be a part of the Lifeline Classic because my brother recently lost one of his best mates to suicide and I want to do all I can to help raise awareness and money for this great cause.
Sam Partington: I wanted to be a part of this event because suicide is a problem which is growing out of control and we are all seeing it effect so many people's lives around us. Any chance that I can get to help this cause is a good one so that's why I'm in.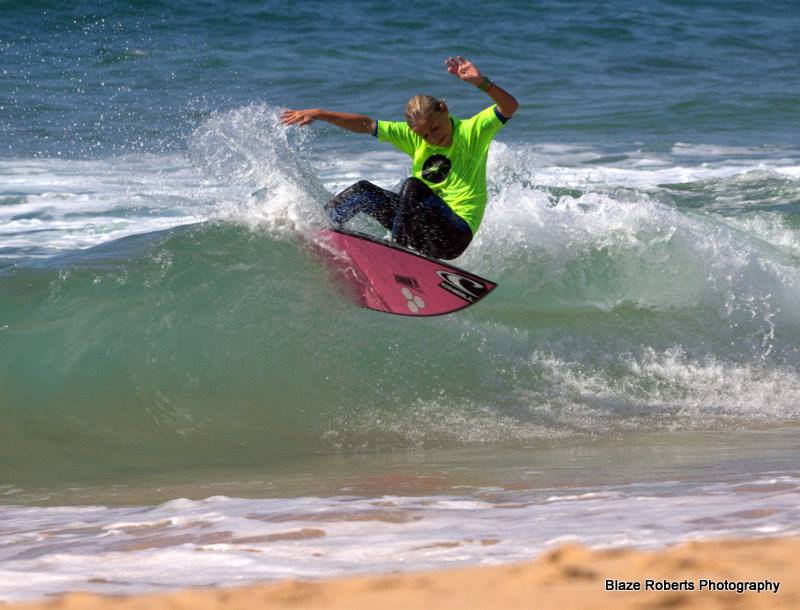 What can we all do to help people more aware there is help available if they cannot find help closer by?

Jack: I think people need to be more open to suicide and depression. I think that depression has a stigma of not being "tuff" (especially in men) or something but it's a disease and it's not your choice in getting it, so I definitely think we need to talk about it more and be more aware. This being said I don't know how this can be done, maybe a program through schools?
Claudia: Encouraging each other and the community around us to be open to all emotions, for both men and woman I believe is very important. Along with being prepared to actually listen to someone in need, and remembering to allow yourself time to unwind and feel too. We really need to work on the stigma of sadness being a weakness, how we can do this, I'm yet to figure out...
Blaze: The more we pump out and promote organisations like Lifeline hopefully the bigger they will grow meaning more people will feel like they can reach out for that needed help.
Hunter: We need to talk more to each other and also raise more awareness through schools and do more fundraisers like this one.
Sam: Well we can promote these events and keep everyone feeling loved. In this day and age, suicide and depression is not a topic that people feel comfortable talking about. If we can make suicide a topic that people can be open about, individuals might not feel so alone in their problems.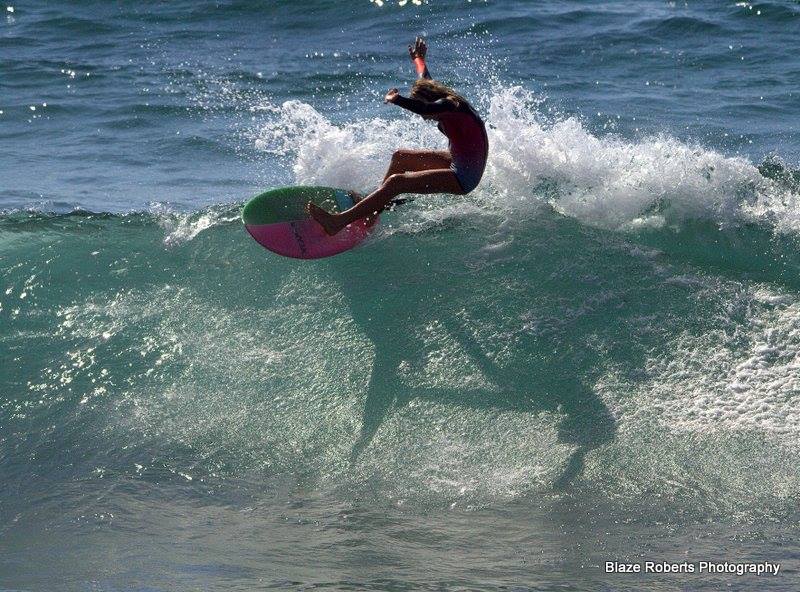 The Lifeline Classic will see every crew being rewarded with a legend surfer to join their team on the day – who are your Legend surfers?

Jack: Well it would be awesome to the get cream of the crop!! The likes of Mick Fanning, or Owen Wright with all that he has been throughwould be great. Why not Kelly Slater (hahaha). Maybe a couple of legends in the mix, BL, Occy etc.
Claudia: Who are my legend surfers, tough question.. I'd have to go with my dad and Midget Farrelly , for their inspirational spirits and absolute passion for the oceans. Then I'd say Mick Fanning & Tom Carroll. There's too many legends to choose from haha! All of our Lifeline Classic team are legends in my eyes.
Blaze: I love all the girls! Felicity Palmateer, Malia Manuel, Lakey Peterson.... All these girls are committed and independent surfers, plus they all rip!! But of course I'd love to see local, Laura Enever as one of the surfers at the event!
Hunter: My favourite surfers are John John Florence, Sally Fitzgibbons and Coco Ho. I would like to see locals Tom Carroll and Laura Enever join our team.
Sam: My favourite surfer at the moment would have to be Sebastian Zeits. I think he would be an awesome addition to the team.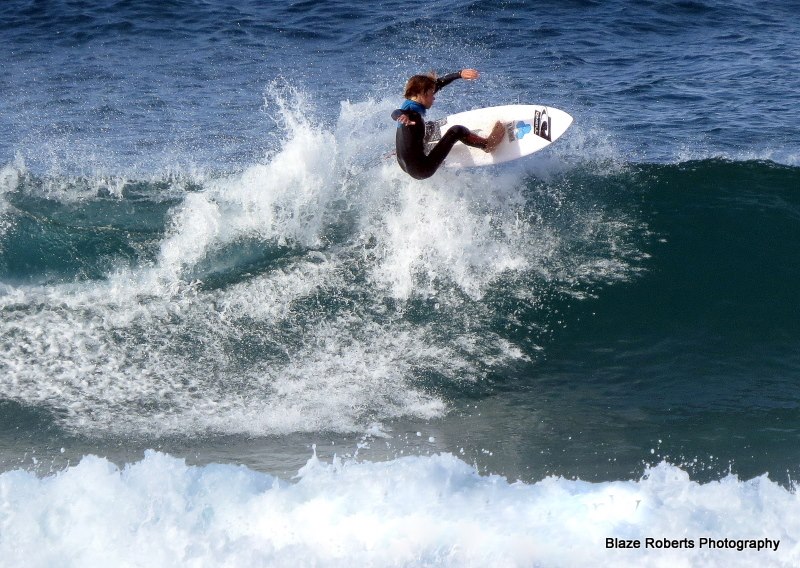 What's the best part about getting out and getting surfing – the good health it brings, the good salt water environment or getting to hang out with your mates and sharing good waves – or something else?

Jack: I think being able to share the stoke of riding a piece of foam on something so perfect & untouched beats anything out there, especially if ur sharing that stoke with ya best buddies!!
Claudia: Everything! There isn't any aspect about surfing or the oceans that I don't find absolutely incredible. It's invigorating, refreshing, replenishing, full of energy, it's everything I need in life really. Being able to share it all with friends is just the cherry on top of perfection.
Blaze: The ocean is relaxing, yet at the same time challenging. It's my place to think, my place to replenish and my place to reflect. The pleasure you get from diving into the water (especially after not being in for a while) is indescribable. Not to mention it's such a fun, social lifestyle to live.
Hunter: The best part about surfing is the feeling you get when you take off on a bomb and all the men in the lineup 'whooo' you. It's my place to relax and de-stress.
Sam: I think the best part about surfing is that it can take you to every corner of the earth and also that rush you get that keeps you coming back.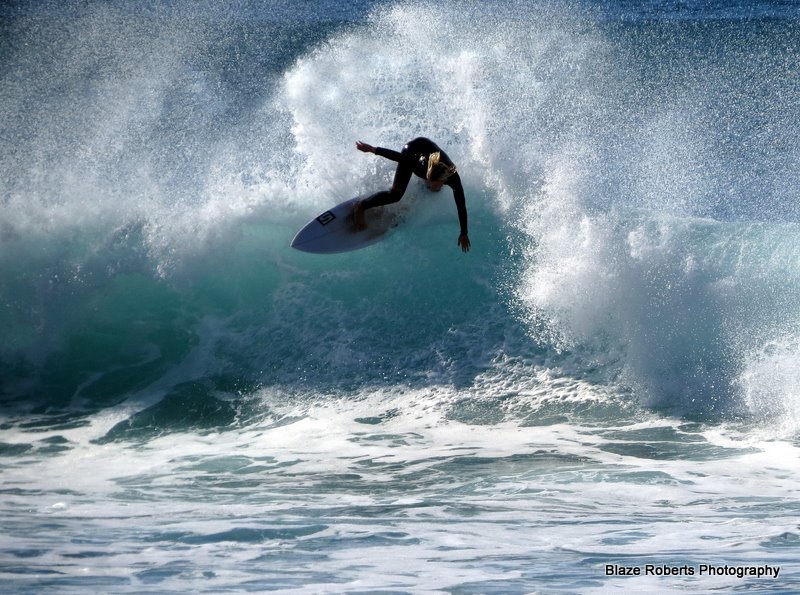 The Living Ocean Lifeline Classic Team quickly raised the 5k and then raised the bar to 10K - why?

Jack: I think we were all amazed by raising 5k in I think like 3 days or something and that was only from sharing it on Facebook, we hadn't even done any real fund raising! And why not, go for gold!!
Claudia: I'm in absolute amazement at how quickly the community was to support our mission, both in funds (insane donations!) and awareness. Once we had surpassed our original goal of $5K, there was no stopping the team's eagerness to keep going! Raising the bar to $10K really wasn't even in question haha
Blaze: We were not expecting such a big response so fast, it was incredible to see how generous some people are. We realised that raising this money would not be as hard as we originally thought because nearly everyone is effected by it and wants to help out in some way.
Hunter: We were surprised how quickly we raised the $5k so we thought why not raise the bar. Go big or go home!
Sam: When we quickly raised $5000, with a bunch of time left until the event, we thought, why not set the bar to $10000.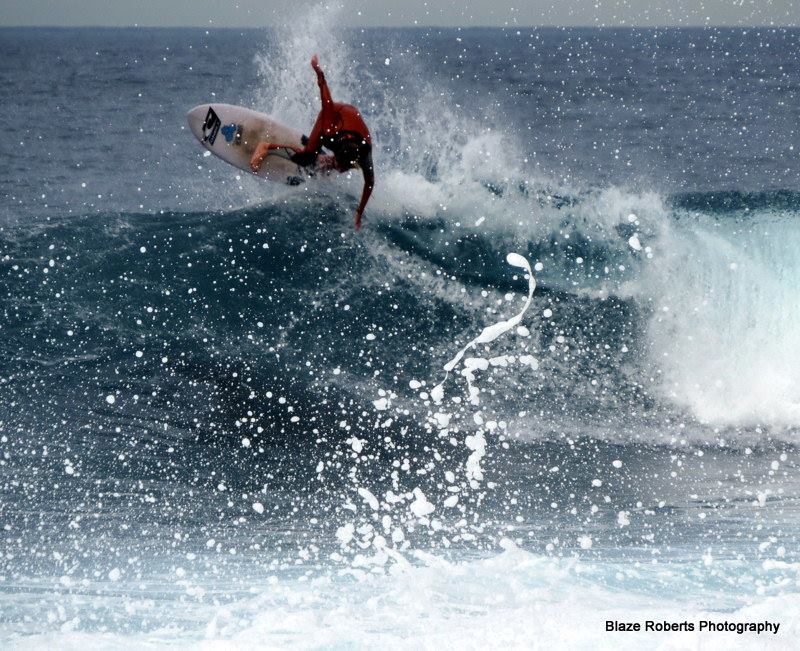 What's your favourite wave/break?

Jack: Favourite wave when it's pumping is definitely off-rocks!! Which is a left hander off the rocks at Nth AVALON. It's normally pretty average and doesn't work much, but when it does it's just so good!! But I think my favourite wave will be raglan NZ haha, it just looks so perfect!!
Claudia: I really love cross waves in Newport, I'd say for a more artistic reason as I couldn't stand up on a board to save me haha (I'm learning though). It's just so beautiful, and filled with life.
Blaze: That's easy! North Av all the way!! It's my local, it's where I've grown up surfing and where I've met most of my good friends.
Hunter: My favourite local break is Nth Avalon but my favourite place to surf would be Snapper Rocks on the Gold Coast.
Sam: My favourite local break to surf is the Whale Beach Wedge.
The Lifeline Northern Beaches Surf Classic to be held on Sunday 30th April 2017 at Dee Why Beach is a Tag team Surfing event to raise funds for Lifeline Northern Beaches.
Teams consist of 4 surfers per team. Each team commits to running their own fundraising campaign working towards a fundraising goal of $5,000 per team. The event has a fundraising page on Everyday Hero – Living Ocean's sponsored Lifeline Classic Team page is here: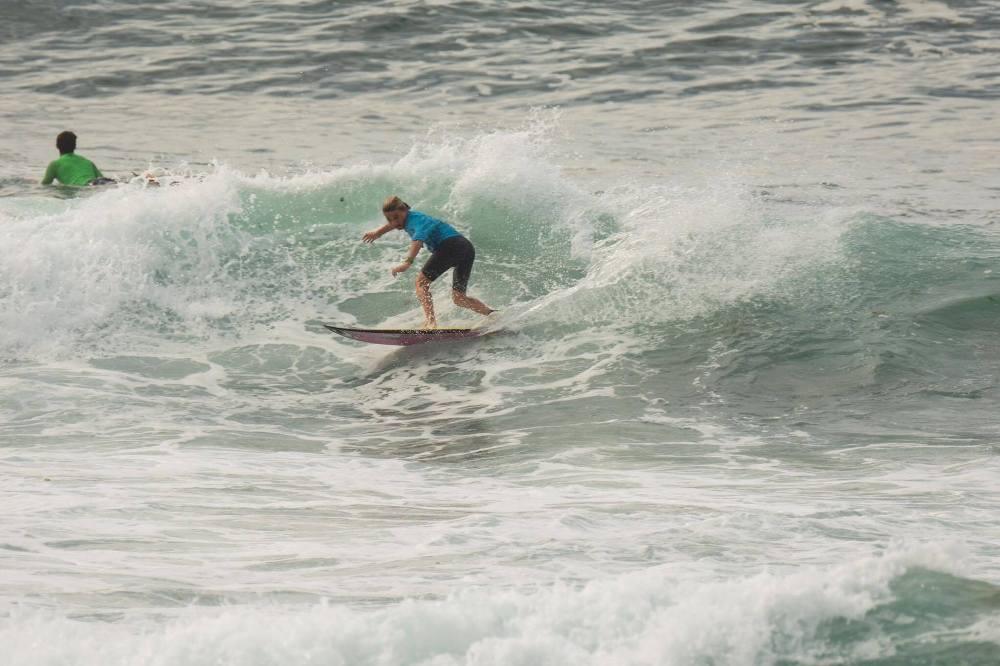 Every team will be rewarded with a legend surfer to join their team on the day. The team who raises the most funds at the end of the campaign gets first pick from the pool of pro/ legend surfers on the day. Second place fundraisers get second pick, and so on in order of the fundraising results.
Trophies are presented to the winning fundraising team, and the winning surfing team on the day.
The Competition Format will be five surfers per team (4 plus your Pro!) in one hour heats with four teams in each heat. Two semi's will be run, then the final.
In relay style, each surfer has to catch 2 waves and return to the tag area to tag the next surfer in their team. Every surfer's second wave is worth DOUBLE points, known as the POWERWAVE.
Bonus points are awarded to the final surfer returning to the tag area before the time limit.
A fun and friendly competition that relies on both skill and speed against the clock, this will be a great day for our community!
All funds raised from the Lifeline Classic will be used to provide crisis support services, which in turn help to aid in the quest of a Northern Beaches (and Australia) free of suicide.
Alongside the core 13 11 14 telephone crisis support service, Lifeline Northern Beaches offers a range of other services including face-to-face counselling, telephone support for the isolated and at risk, support groups, training and community visitor programs.
It costs Lifeline $27.96 for every call responded to. Every dollar raised at the Lifeline Classic will help save lives.
If you or anyone you know needs help, please contact:
Lifeline on 13 11 14
Kids Helpline on 1800 551 800
MensLine Australia on 1300 789 978
Suicide Call Back Service on 1300 659 467
Beyond Blue on 1300 22 46 36
Headspace on 1800 650 890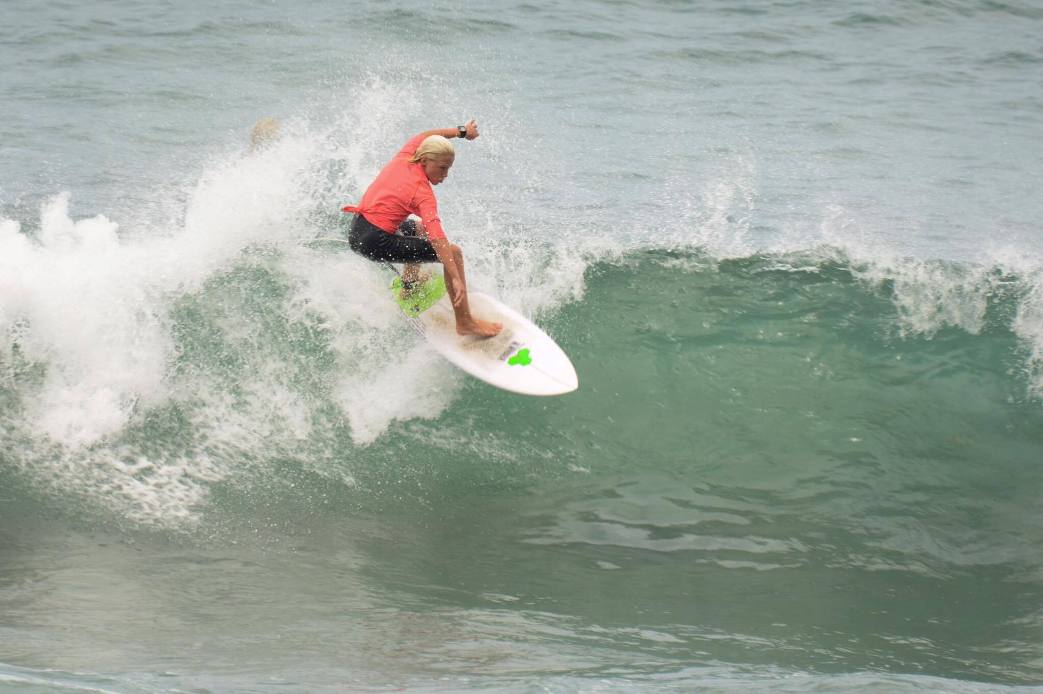 Lifeline Northern Beaches Accidental Counsellor Training
Have you ever found yourself supporting someone with a mental health issue or in a crisis situation, by accident?
The Accidental Counsellor program draws on the expertise of our organisation's proven crisis handling skills and presents them in a 4 hour workshop. The program equips people to RECOGNISE when others are struggling, to RESPOND appropriately with confidence, and to REFER them to the best place for help.
Lifeline Northern Beaches will be holding Accidental Counsellor training sessions on the following dates in 2017. The cost of the course is $150 per person.
Graduates of Lifeline Northern Beaches' Accidental Counsellor program frequently reflect on how effective they find the teaching, especially the scenarios, in helping them to initiate the often-awkward conversations they have previously avoided.
Photos courtesy Blaze Roberts Photography, Jack Barrip and Living Ocean.