February 21 - 27, 2016: Issue 252
Pittwater Surfboat Crews Secure Trans Tasman Title and NSW Interstates Wins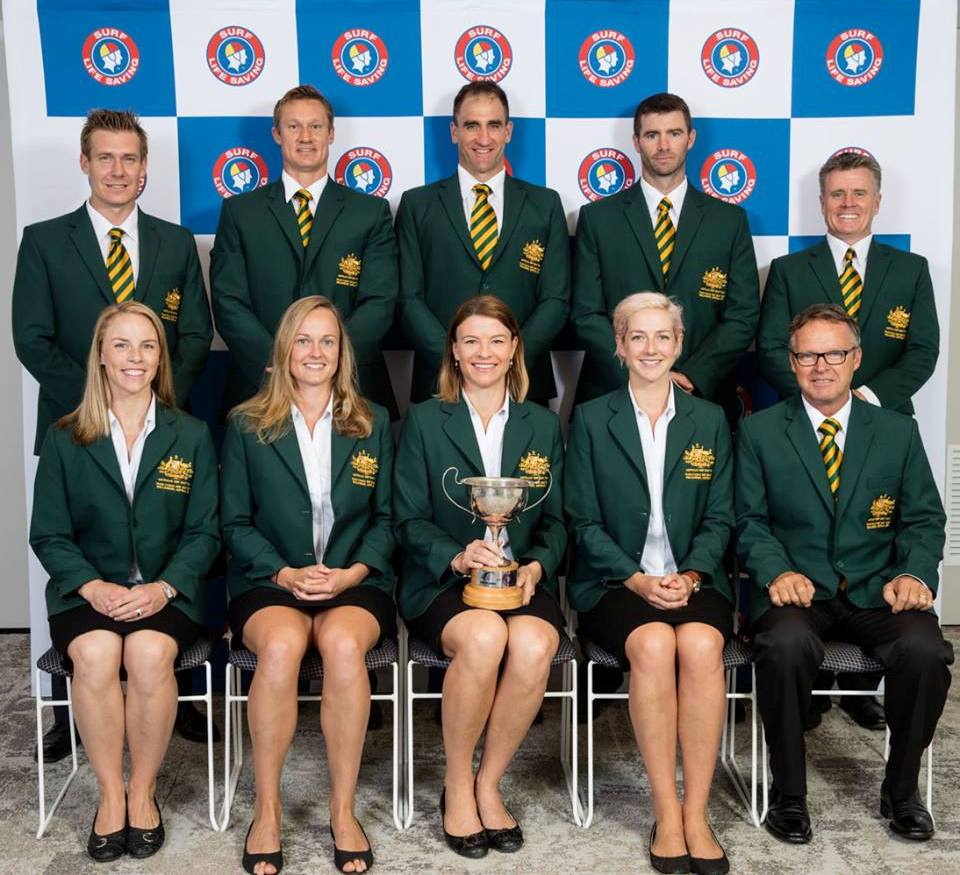 Open Women's – Torquay SLSC and Open Men's – Mona Vale SLSC with Australian team manager Brett Main at SLSA Jacket presentation - photo courtesy SLSA.
Pittwater's Mona Vale SLSC Open Men's 'Dial Before you Dig' crew of David Schumacher, James Bezer and Jaxon Rudduck, Trent Rogers and Sweep Matt Collins have succeeded in retaining the Trans Tasman International Surfboat Test Title for Australia.
For the first time, the series included Development Under 23 Squads of male and female crews. The Avalon Beach SLSC crew, the Pinkies; Sweep Nathan Wellings, Andrew Bright, Nick Sampson, Matt Mayall and Tom Curnow, winning all three of their races.
On Friday, February 19th, the Team Navy ASRL- SLSA Interstate Surfboat Championships were held, resulting in a tie between New South Wales and Western Australia with both finishing on 72 points.
Five out of the six New South Wales State Representative crews came from Pittwater - four from Palm Beach SLSC and the Avalon Beach SLSC Pinkies taking the Under 23's Division and helping out in the Relay to secure that race too.
The culmination of 29 events around Australia, the 2016 Team Navy Australian Open is the biggest stand-alone surf boat racing event in Australia and the one every surfboat team wants to do well at.
Divisions of surf boat racing being contested at Shellharbour include Open Men, Open Women, Reserve Men, Reserve Women, Under 23 Men, Under 23 Women, Under 19 Men, Under 19 Women and Masters with finals to run today, Sunday 21st of February. Surfboat teams from Palm Beach, Warriewood, Bilgola, Newport, South Narrabeen, Collaroy, Long Reef and Manly are being hosted by Shellharbour SLSC.
The Pinkies are into the final heats today which will be streamed live from 9.30 a.m. at: livestream.com/asrl/asrlopen
We spoke to Nathan Wellings and some of his crew members late Saturday to congratulate them and hear how the first two days of their Team Navy ASRL Open championships were going, winning as State representatives and as the inaugural Trans-Tasman Development Team.
"Representing Australia is a highlight of what's been a great season so far for us,'' Nathan explained, "We had two long courses and one short as the Development team and won all three."
On the conditions; "It's been windy and choppy with a bit of a shore dump as the tide draws out. There's been a bit of a wave which has rolled some crews. There have also been a few opportunities to take shoots but you still need to be on your guard when you come in from those."
Nathan is also pulling double duty in Shellharbour over the weekend, Sweeping for the Antiques women as their new Sweep, Peter Carter, couldn't attend. Neither he nor his team mates sounded too exhausted though, "We're loving it, great times!"
"This is something that comes around maybe once in a lifetime, so they're soaking it up and having a real good time," Nathan explained.
The last two seasons the Avalon Beach Pinkies have really taken off, winning Branch and States last year and coming 4th at the Aussies. Last weekend they took 3rd at the Branch carnival and seem to have that ability to be consistent week in week out throughout what is a long season for surfboat crews and stay calm while they're doing it - the slightly Zen way Nathan handled a potential disaster at Warriewood in December will stay in the stories of surfboat skills for quite some time to come.
"The main thing we try to focus on is staying solid in our performance and composed and relaxed. Most of all we make sure we have some fun and so we keep enjoying what we're doing."
"We've been rowing together on and off for the last five years but the last three seasons we've been as one crew and things have really started coming together. "
The crew wanted to thank CrossFit Training maestro of fitness Brent Williams input for this season. CrossFit are also sponsors of the brand new surfboat the team has been racing, the Daryl Johnson.
Crew member Tom Curnow said the boys are definitely a lot stronger this year. ''Doing gym work three days a week apart from the boat training has paid off,'' he said prior to heading into the Navy ASRL Open.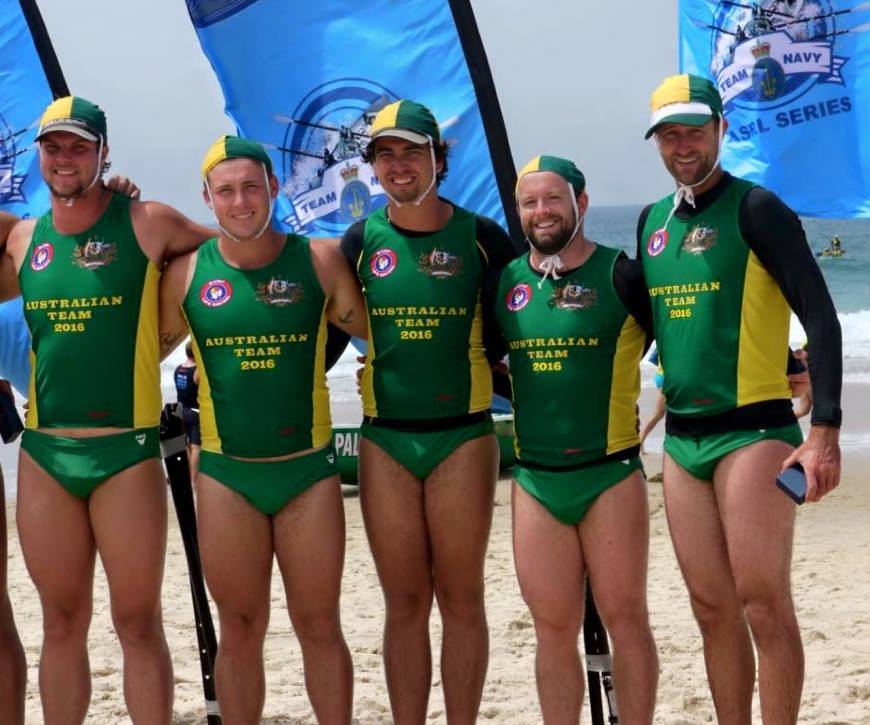 The 2016 Trans-Tasman Australian team:
Open Women's – Torquay SLSC: Sonia Heath, Jessica Kelleher, Sophie Robson, Sylvie Withers, Sweep – Scott Tannahill
Open Men's – Mona Vale SLSC: James Bezer, Trent Rogers, Jaxon Rudduck, David Schumacher, Sweep – Matthew Collins
Team Manager – Brett Main – Caves Beach SLSC
U23's Male Development Squad: Avalon Beach Pinkies: Andrew Bright, Nick Sampson, Matt Mayall and Tom Curnow, Sweep - Nathan Wellings
U23's Female Devlopement Squad: Maroochydore Assets: Stroke: Catherine Ulrich 2nd stroke: Laura Healy, 2nd Bow: Morgana Jones Bow: Elise Buchanan, Sweep - Michael Brooks
Results
Open Men: 1 - Australia 2 - New Zealand
Open Women: 1 - Australia 2 - New Zealand
Under 23 Men Development: 1 - Australia 2 - New Zealand
Under 23 Women Development:1 - New Zealand 2 - Australia
Overall: 1 - Australia 2 - New Zealand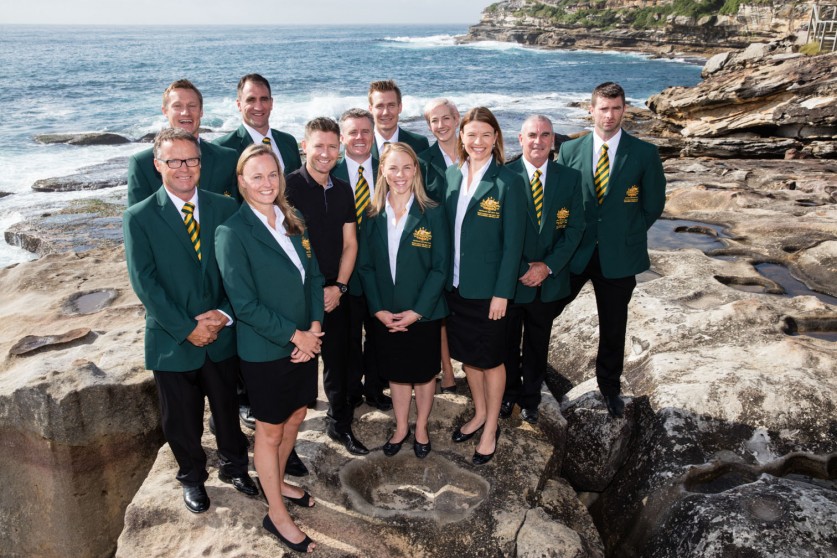 Open Women's – Torquay SLSC and Open Men's – Mona Vale SLSC with Australian team manager Brett Main and former Australian cricket captain Michael Clarke at SLSA Jacket presentation - photo courtesy SLSA.
The New South Wales state representative crews for 2016:
Open Male Palm Beach Pidgeons: Peter Spence (S), James Raleigh, Kurt Spencer, Oliver Archibald and Tom Webster
Open Female Palm Beach Patriots: Peter Spence (S), Verity Boulton, Lucy Polkinghorne, Alex Tyrrell and Elly Reynolds
Reserve Male Palm Beach Project: Peter Spence (S), Ant Serventi, Mike O'Neill, Charlie Marriott and Scott Keenan
Under 23 Male Avalon Beach Pinkies: Nathan Wellings (S), Andrew Bright, Nick Sampson, Matt Mayall and Tom Curnow
Under 23 Female Palm Beach Pumas: Stephen Cox (S), Kate Molloy, Alison Olmstead, Emily-Jane Recny and Georgia McCarthy
Under 19 Male North Cronulla Purdies: Adam Purdie (S), Christian Ruhen, Blake Eason, Karl Cleary and Darcy Smith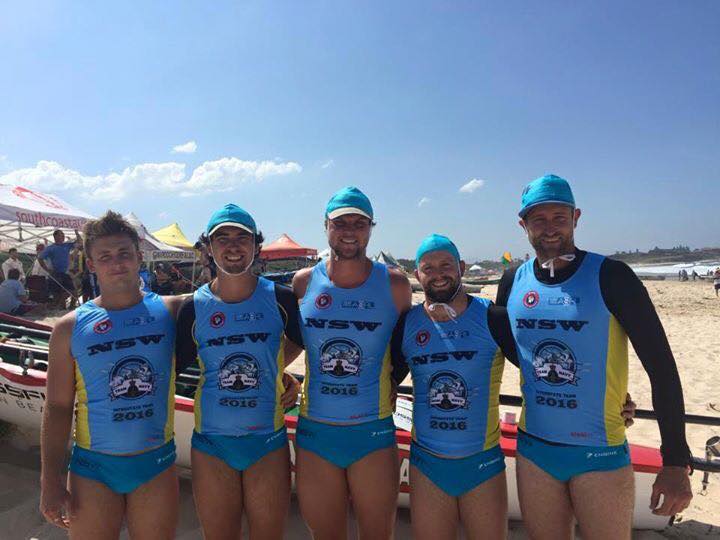 Avalon Beach SLSC Pinkies - NSW State Reps, U23's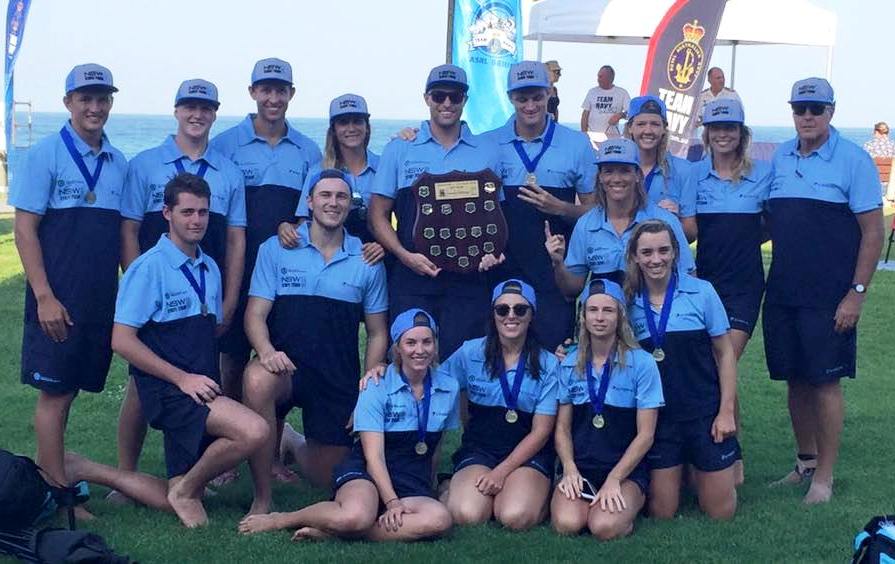 Most of the Palm Beach SLSC - NSW State Reps, Open Men and Women, Reserves and U23's
Results below are from the third and final day of Australia's largest surf boat event, the 2016 Team Navy Australian Open being held from Fri 19 to Sun 21 Feb at Shellharbour SLSC
Results are:
Open Male
1. Torquay Thunder
2. North Cottesloe Boatmen
3. Bulli Gold
4. Currumbin Coal Trains
5. New Zealand Titahi Bay
6. Bronte Express
Open Female
1. Northcliffe Krankitz
2. South Curl Curl Straw Hats
3. Currumbin Hunters
4. Torquay Lightning
5. Palm Beach Patriots
6. Bilgola Gold

Reserve Male
1. Northcliffe Thunder
2. Palm Beach Project
3. MacMasters Beach Grinders
4. Elouera Wilko
5. Mordialloc Ecoli
6. Manly Boat People

Reserve Female
1. Bilgola Bennys
2. Palm Beach Pterodactyl
3. Mona Vale Mavericks
4. Corrimal MnMs
5. Wollongong City Wildfire
6. Bondi 1100s

Under 23 Male
1. Palm Beach Pencils
2. Bulli
3. Avalon Beach Pinkies
4. South Narrabeen Speed Dealers
5. Cronulla Crocs
6. Corrimal Black

Under 23 Female
1. Collaroy Cab Savs
2. Maroochydore Assets
3. North Cottesloe Kwik Cranes
4. Palm Beach Pumas
5. New Zealand Titahi Bay
6. Palm Beach Punchers

Under 19 Male
1. Northcliffe Hurricanes
2. North Cronulla Purds
3. South Curl Curl The Lamp
4. Torquay Pirates
5. Austinmer
6. North Cottesloe Meme Team

Under 19 Female
1. Bilgola Gold
2. Bondi Chicklets
3. Avoca Beach Jotos
4. Newport Sharknado
5. Broulee Surfers Young Guns
6. North Cronulla Yappy

About Team Navy Australian Surf Rowers League
NAVY holds naming rights for the 2015-16 Australian Surf Rowers League (ASRL) Series which was officially launched on Saturday 5 December 2015 on Surfers Paradise Beach.
The 2015-16 Team Navy ASRL Series consists of 29 events around Australia from November 2015 to March 2016 which are held on some of the country's premier beaches.
The ASRL was born in New South Wales in 1992 as the International League of Australian Surfboat Rowers Inc. (ILOR) and currently has over 3,000 members from over 260 clubs which make up over 550 crews competing nationally each year.
The Team Navy ASRL Series is the premier surf boat racing series in Australia.
The NSW Government is proud to support the Navy Australian Surf Rowers Open through its tourism and major events agency, Destination NSW.
About Team Navy
Team Navy embraces Australian Sporting Champions who exemplify the five core values of the Royal Australian Navy – Honour, Honesty, Courage, Integrity and Loyalty.
Team Navy's vision is to align the Navy's family of thousands of brave, proud and dedicated professionals with Elite Champions of Australian Sport, enhancing community spirit through the promotion of teamwork and true, sportsmanship.
These successful associations between the selfless men and women who serve to protect our nation, and the sporting champions who inspire us all, are made possible by the generosity of our valued corporate partners who share our ethos.
For more information on Team Navy please visit www.teamnavy.com.au.
For information about a job in the NAVY, log on to www.defencejobs.gov.au or call 13 19 01.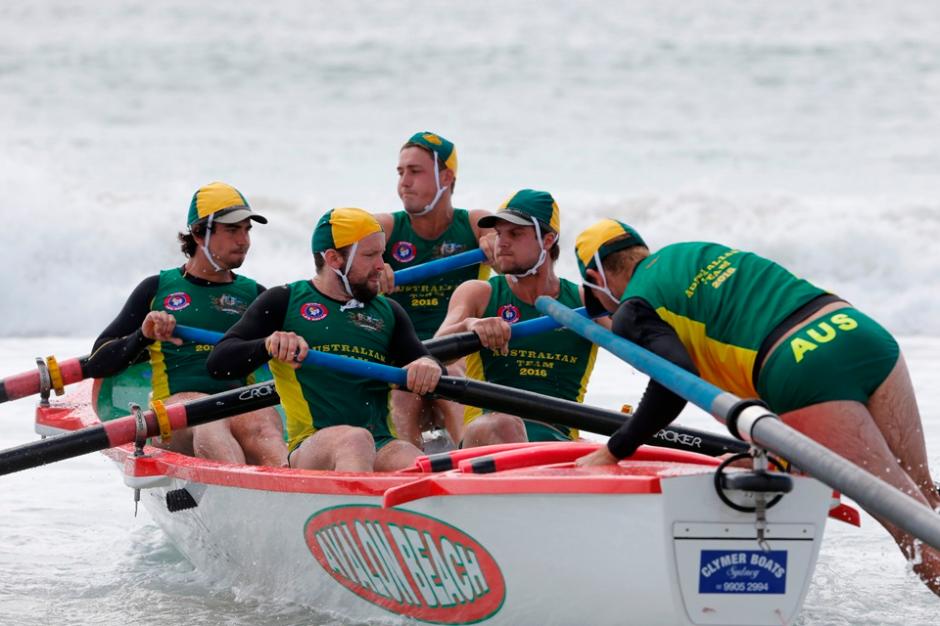 Above and Below: Avalon Beach SLSC's Pinkies are have an outstanding Season! Photos courtesy Team Navy ASRL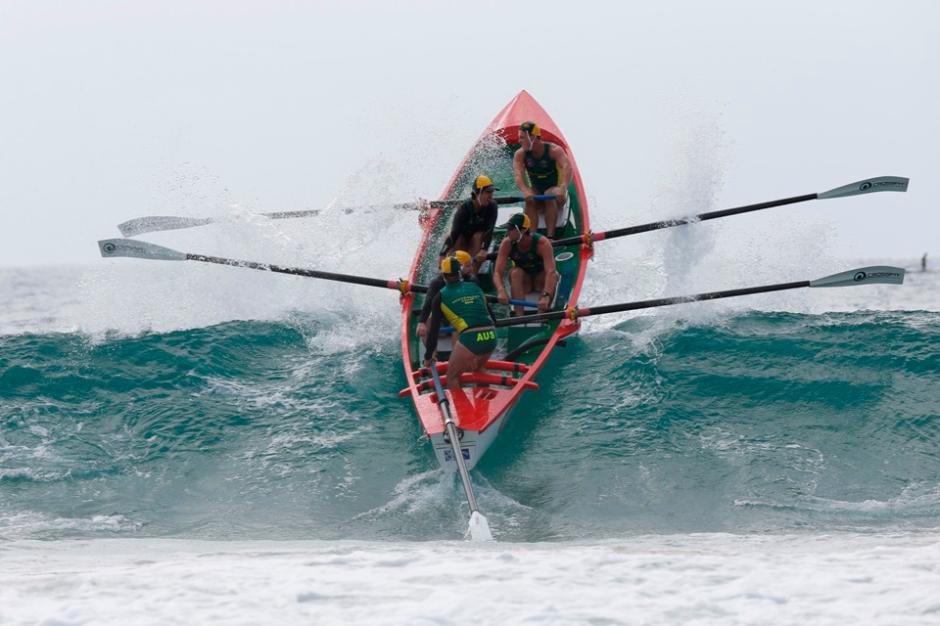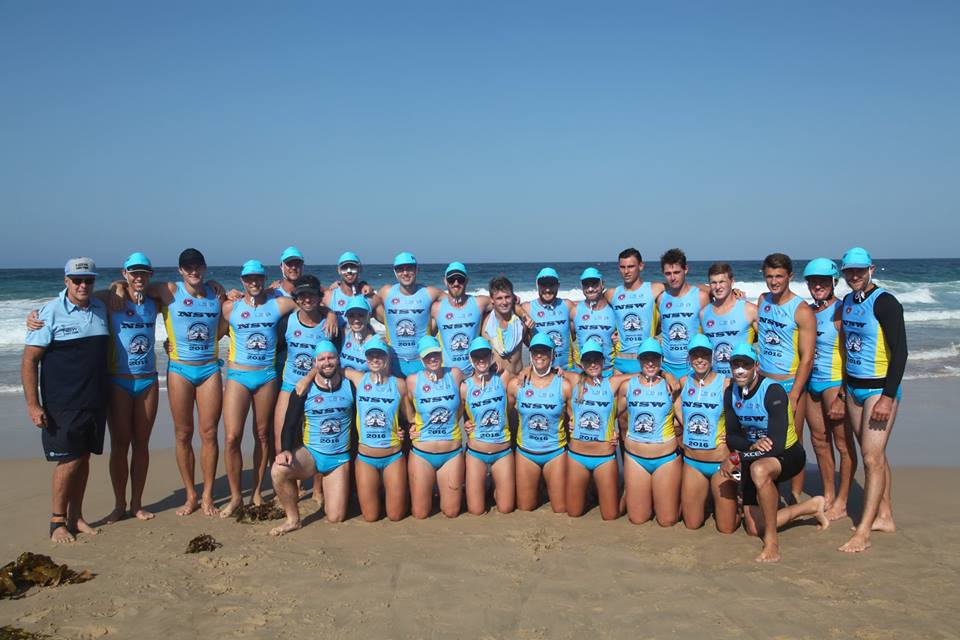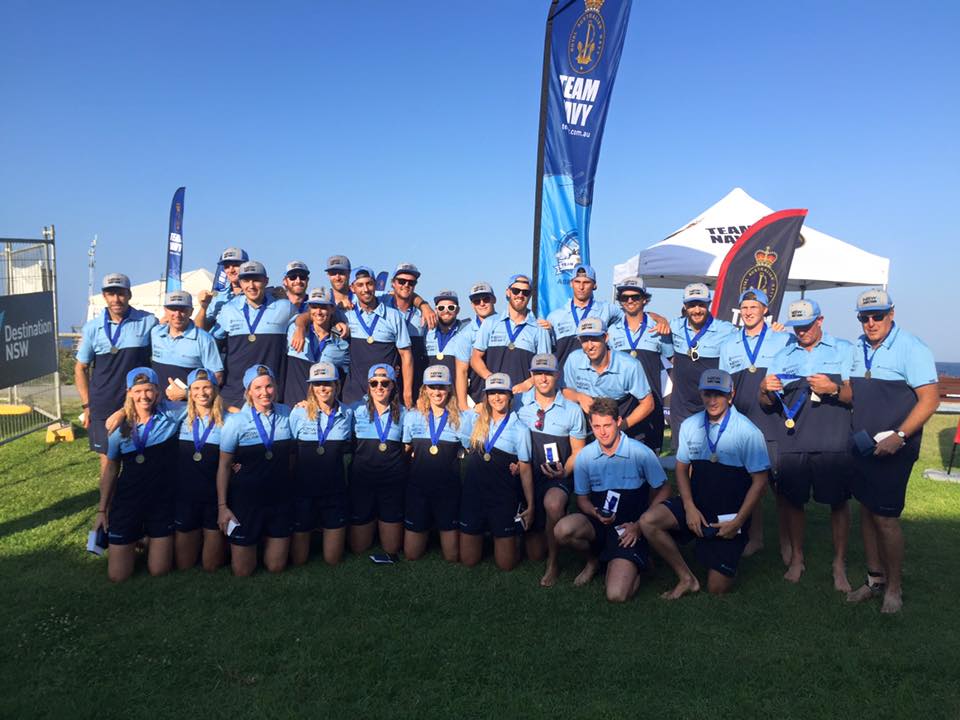 NSW State Team 2016 for Interstates Championship - photos courtesy SLS NSW and Team Navy ASRL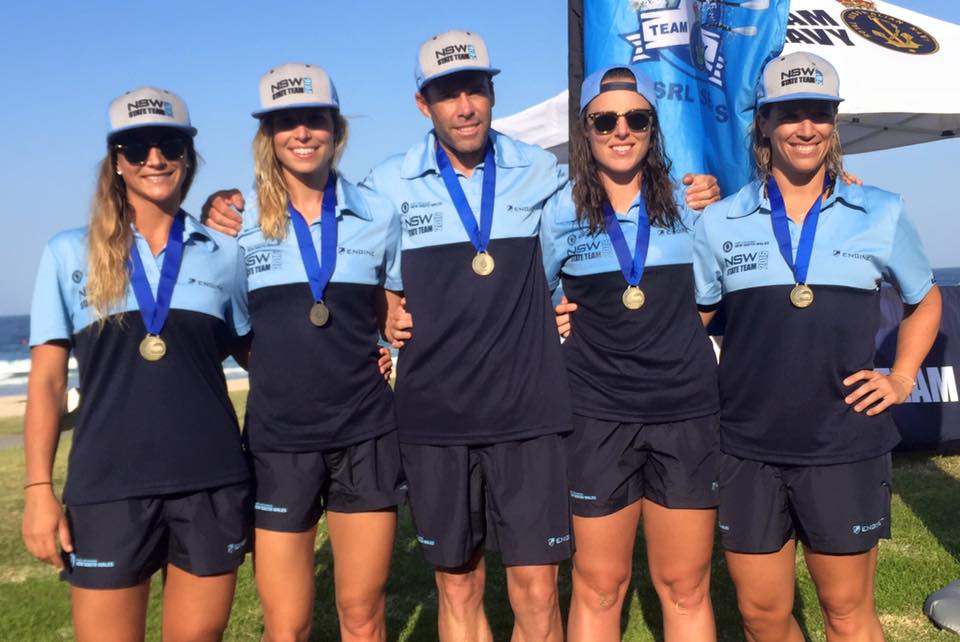 Palm Beach Patriots: Peter Spence (S), Verity Boulton, Lucy Polkinghorne, Elly Reynolds and Alex Tyrrell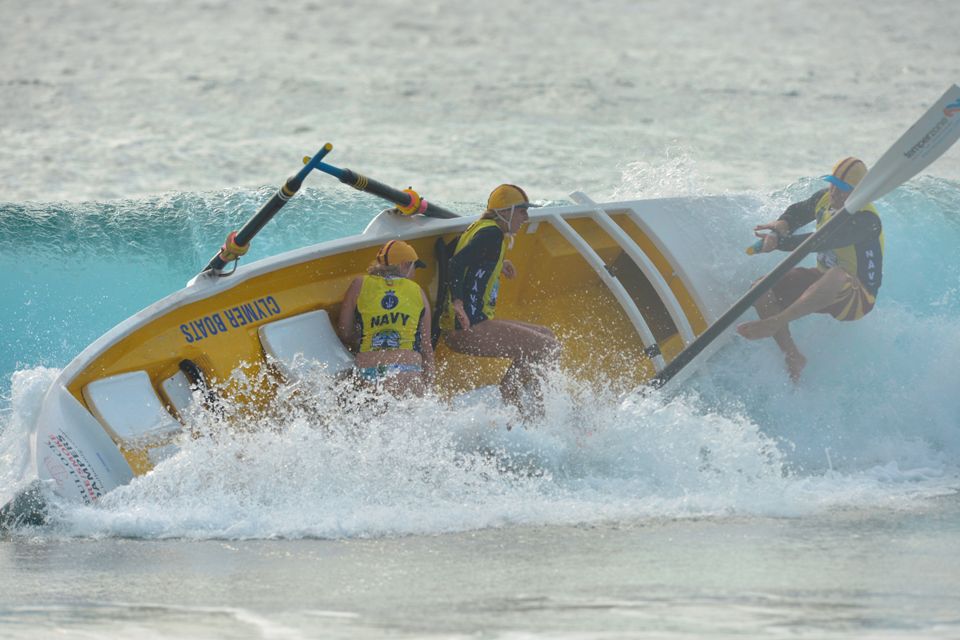 Under 19 Female crew Newport Sharknado in action day two Navy Australian Open - Photo courtesy Team Navy ASRL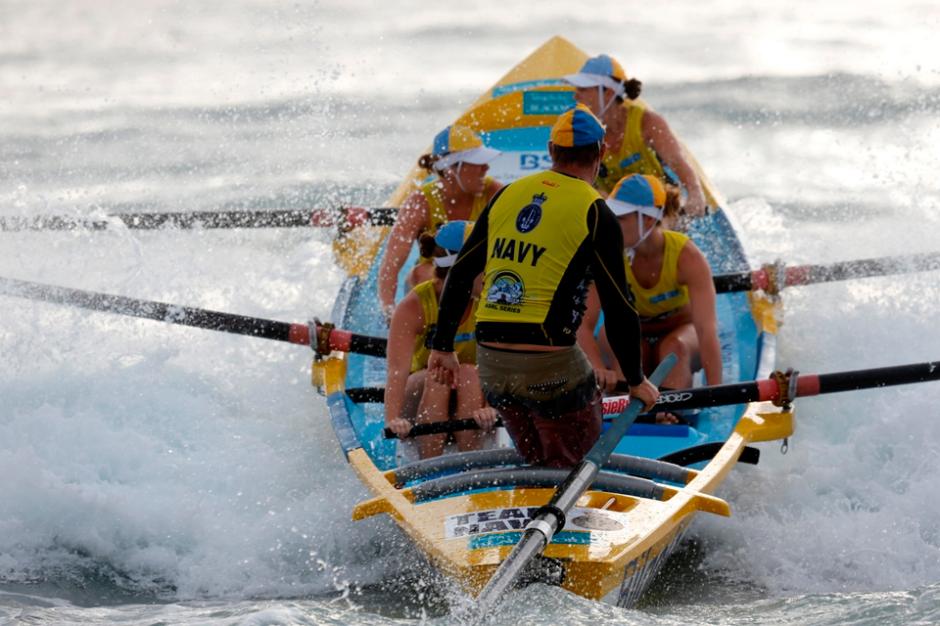 Reserve Female: Bilgola Bennys in action day three Navy Australian Open - Photo courtesy Team Navy ASRL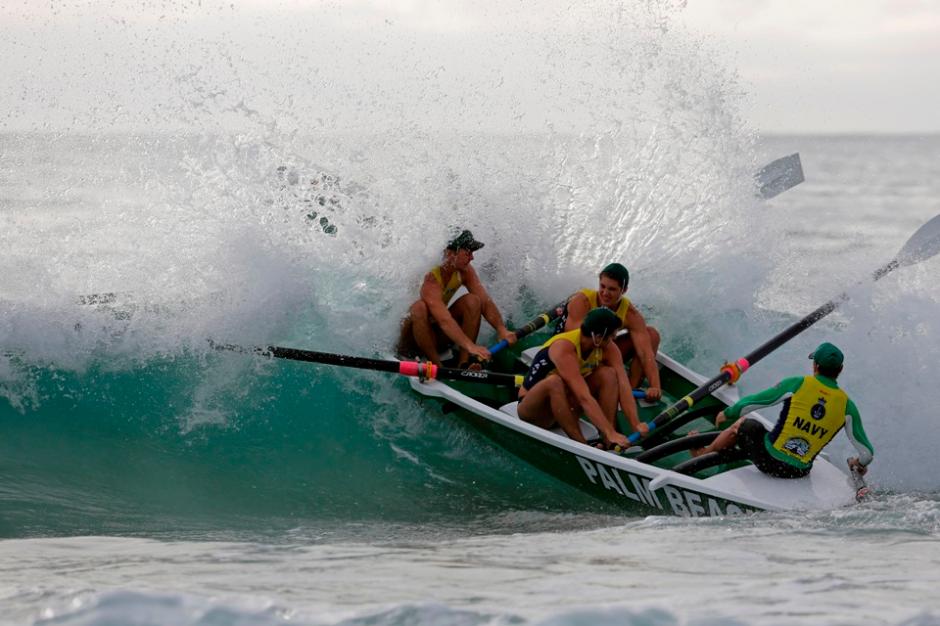 Under 23 Male: Palm Beach Pencils in action day three Navy Australian Open - Photo courtesy Team Navy ASRL