September 11 - 17, 2016: Issue 280
Pittwater's World Champion Surf Boat Crews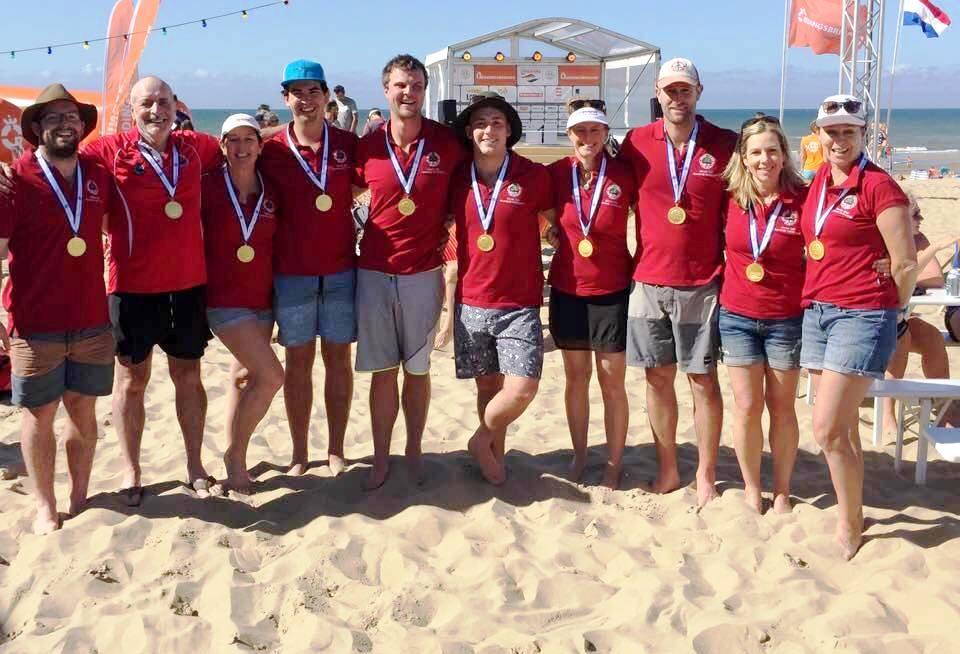 Avalon Beach SLSC's World Champion Surf Boat Crews.
Australian Surf Boat Crews have placed 1st in most Divisions at the World Life Saving Championships on Noorwijk Beach, The Netherlands this week.
Avalon Beach SLSC's Antiques have successfully defended their gold then gone back in to finish 5th when rowing in the Open Womens while the Avalon Pinkies took out gold in the Under 23's and placed a very respectable 4th in the Open Division.
The Antiques are Donna Wishart, Bev Tilbury, Kerry McEwan, Kate Munro
The Pinkies are Nicholas Sampson, Thomas Curnow, Matthew Mayall and Andrew Bright – Sweep Nathan Wellings.
Long Reef SLSC have excelled as well, with gold in the Reserve Grade Mixed row, including Sophie Lovett, part of the crew that rowed to victory in the George Bass Marathon earlier this year, along with Alex Hamilton, Chris Diggins and Robert Pearson – Sweep Rick Millar while their Surf Boat Masters 180+ also took out gold with Robert Pearson, Alex Hamilton, Chris Diggins and Margaret Pearson rowing to victory.
Queenscliff SLSC secured gold with their All Butt One crew of Alexandra Butt, Philippa Butt, Samantha Butt and Candice Day - Sweep Chris Snell in the Womens Masters 120+ - the 'all butt one' probably doesn't need explanation once you read the rowers names.
Congratulations to all crews - including Avoca Beach SLSC, Currumbin SLSC, Broulee SLSC and South Australia's Somerton SLSC who have ensured Australian boaties are bringing home gold medals galore!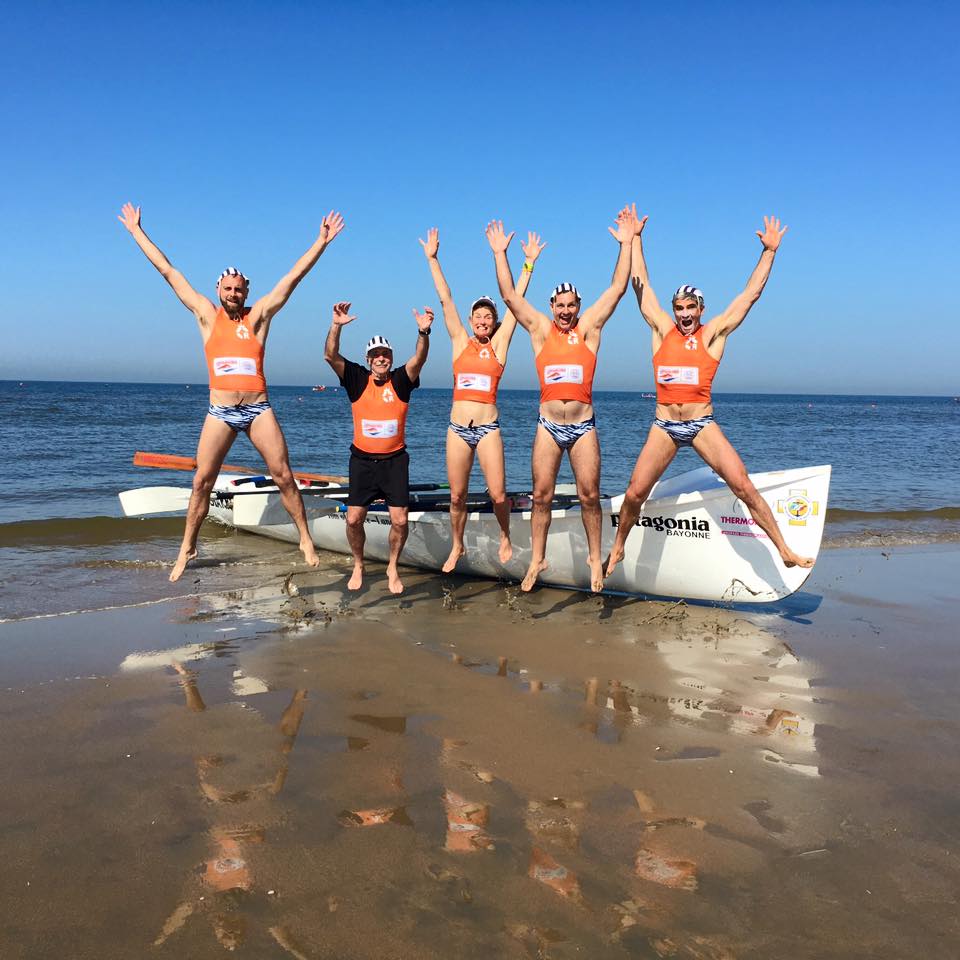 Long Reef SLSC's World Champion Surf Boat Crew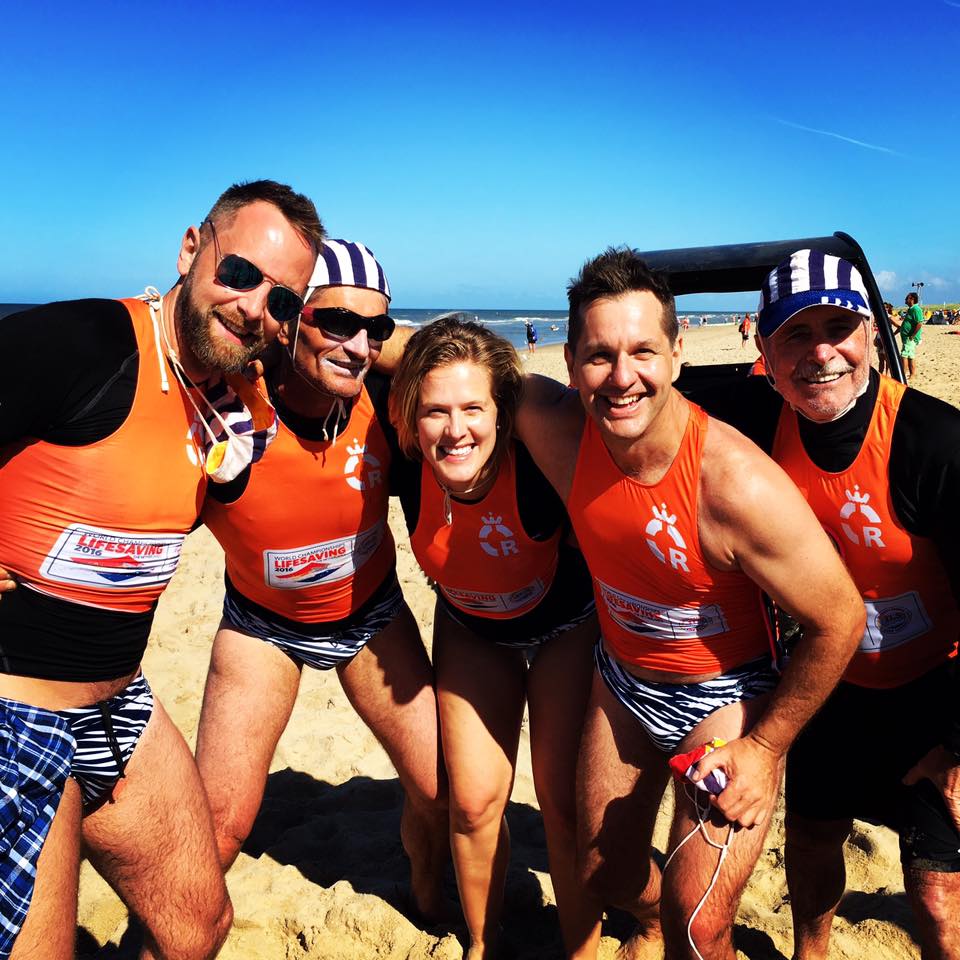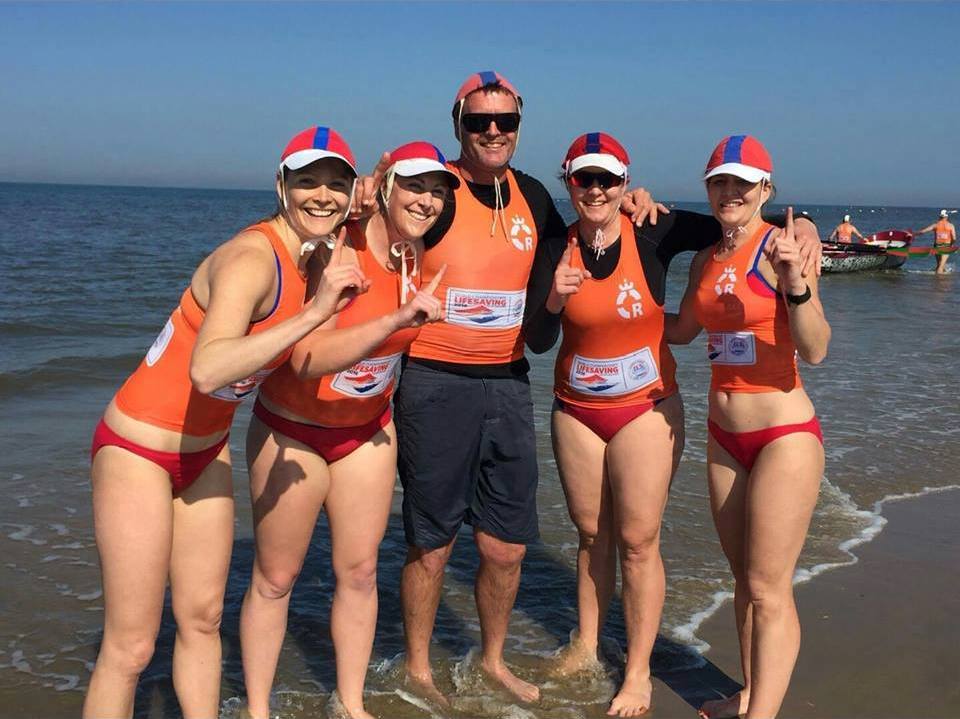 Queenscliff SLSC's
All Butt One living up to their '1'!