March 2 - 8, 2014: Issue 152
2
014 Pittwater Festival Launched by Surf Boat Shoot Out on Pittwater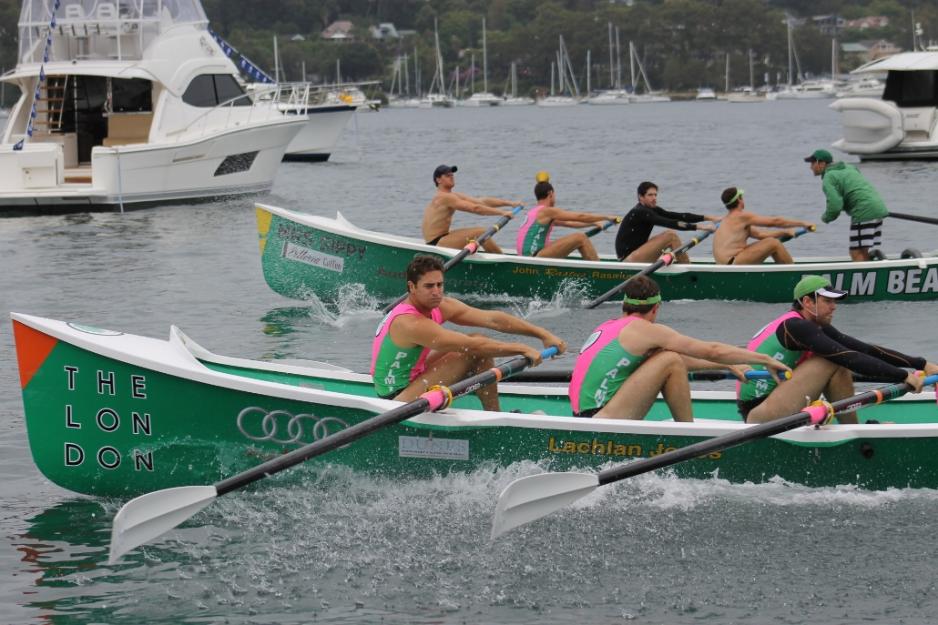 Palm Beach Boat Crews in action on Pittwater yesterday.
The Inaugural Pittwater Festival was launched in fine style yesterday by the eloquence of our Hon. Bronwyn Bishop, who read a Message from our Prime Minister, while on the estuary Boat Crews from Manly to Palm Beach Life Saving Clubs raced in front of the Royal Motor Yacht Club - Broken Bay in a fast paced Surf Boat Shoot Out.
Avalon Beach Historical Society Talk on the 'Arrival of the Mal'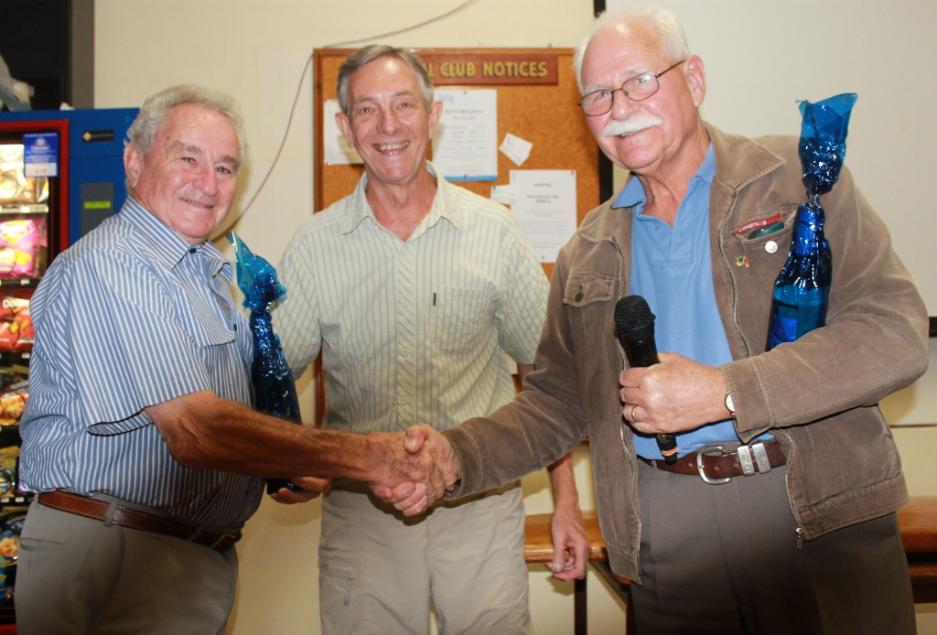 David Lyall, Geoff Searl and Bob Head. AJG pic.
We are privileged this week to share the Talks given by Malibu surfboard makers David Lyall and Bob Head as given at this week's Avalon Beach Historical Society meeting on a special edition Aquatics page. The 'revolution' of seeing visiting Americans surfing at Avalon Beach after a carnival held here at the close of the Melbourne Olympics year in 1956 was likened to the similar revolution caused when surfing was first witnessed by residents at Freshwater in 1914.
Issue 152 Aquatics HERE
Royal Far West Children Enjoy An Afternoon on Pittwater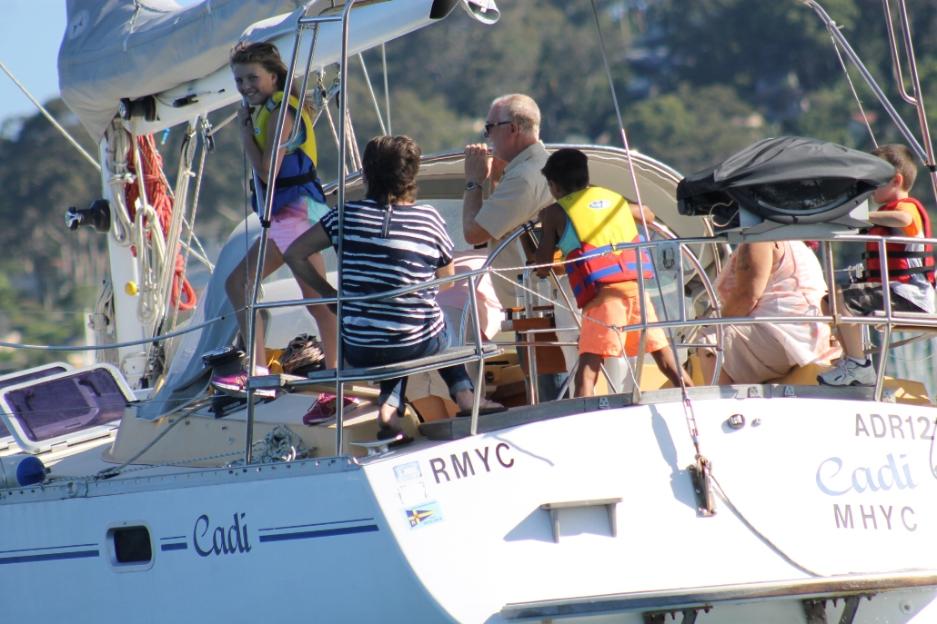 Steering Cadi on Pittwater. Picture by A J Guesdon.
Members of the Royal Motor Yacht Club - Broken Bay at Newport took children and their carers for a welcome adventure on Pittwater this week. The children returned to the club for a swim and barbecue, organised in conjunction with the club by Tony Plunkett of Crew With Me. The guests had a wonderful time, one young lady proclaiming her future must have boats in it, and while 'cruising' were able to see the many kinds of vessels that frequent a working estuary on a work day.
More HERE