March 2 - 8, 2014: Issue 152
Royal Motor Yacht Club Broken Bay Members Take Royal Far West Children on Sailing Afternoon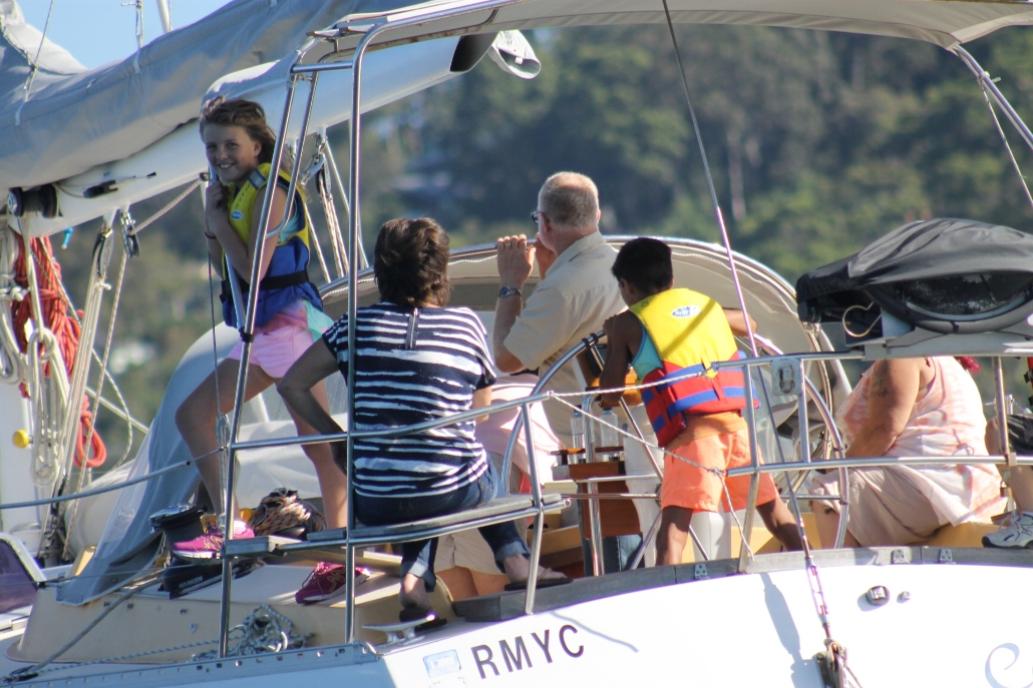 Royal Motor Yacht Club Broken Bay Members Take Royal Far West Children on Sailing Afternoon
The Royal Motor Yacht Club - Broken Bay at Newport has a tradition of taking children visiting Pittwater or the Northern Beaches sailing. Many generous and kind members have given their time and vessels over for a day or an afternoon to bring some happiness and the sailing experience to youngsters.
On Tuesday afternoon a few hours on Pittwater was organised by Tony Plunkett of Crew With Me for children visiting Sydney through the Royal Far West at Manly. Three multihulls and two yachts took a group of 25 children, parents and guardians out in glorious weather and a gentle breeze. The children came from Ulladulla, Kempsie, Grafton and Mudgee and all seemed thrilled when they came back to land for a swim at the RMYC pool and a barbecue afterwards.
"Best day ever!!" one told us, while a little girl on David and Anne Nicholson's Cadi excitedly said "I got to steer the boat!", while David and Anne report she stated while steering "this is awesome, I want to work with boats when I am older".
Pittwater was at her finest and the visitors were able to see a working week on an estuary - barges to and fro, sailing crews practicing, children their own age out at Bayview in the afternoon sun in smaller craft, fishermen coming back in from outside.
The children formed part of a week long staying group in the big smoke for medical appointments so the day out on the water provided a welcome break for them and their carers - a chance for all to exhale and squeals of delight to fill our ears.
Mr Plunkett stated after the day:
" I wish to express my utmost thanks to you for your truly wonderful assistance to give the children and carers from Country NSW a big city experience they almost certainly never had before. I was so pleased on hearing that each skipper felt they had benefited from the experience as well. Your vessels are spectacular, the weather gods smiled, the club sparkled, and the your were bubbling afterwards. It was really something I was proud to be associated with, and my personal thanks goes to Justin, Maurice, David, Brian, and Jim for so generously letting us invade your marvellous boats.
Thanks also to the Royal Motor Yacht Club who generously provided the facilities and who joined Nautilus Marine Insurance in covering the catering costs so the families could have a BBQ afterwards, this was much appreciated as they were ravenous after an afternoon on the water."
The vessels and skippers were; Justin Grunwald "Two Up Together" with crew of Emma Grunwald and fiancee Cam Barr, Brian Marshall; "The Countess", Jim Geddes "Te Arawa", Maurice Brunning "Runaway", David Nicholson "Cadi" with wife Anne as crew.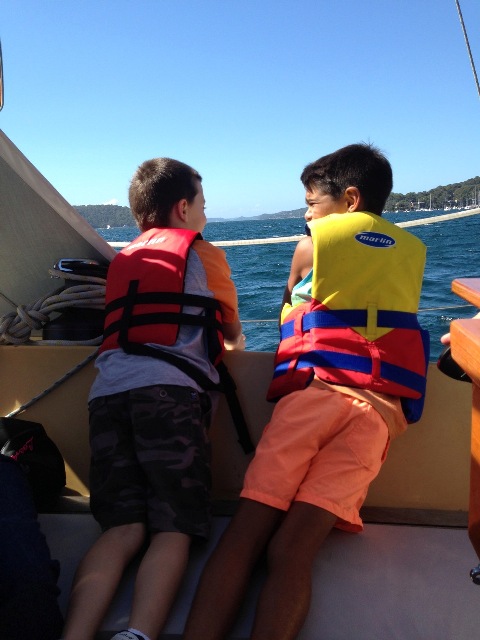 Jesse and Kayo 'Looking for fish' - by and courtesy Anne Nicholson
Below are some of the pictures of all the fun we took during the afternoon
___________________________________
Have you ever stood on the dock or deck, ready to haul anchor when suddenly your phone rings and it's Harry, Larry or Mary calling to say they can't make today ? Well Crew With Me, a great new website initiated by Tony Plunkett, as he too had experienced this, may be the answer for you.
A great demonstration of how this could work was given on Tuesday afternoon and more details on everything nautical that you can 'Crew with', from water sports, to sailing to fishing is available at - www.crewwith.me/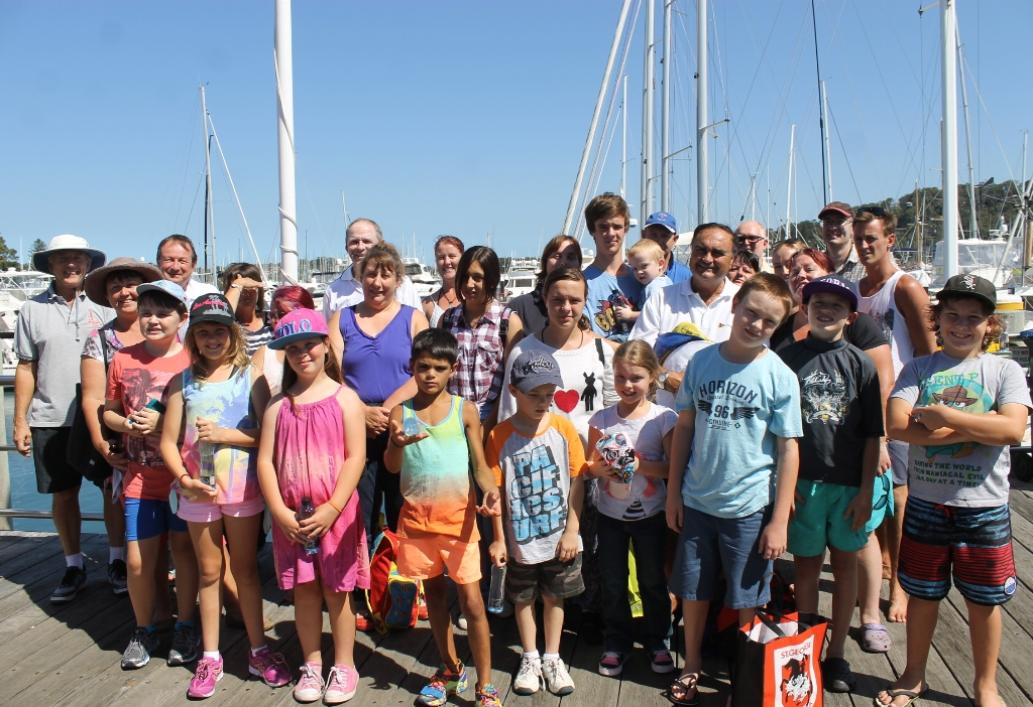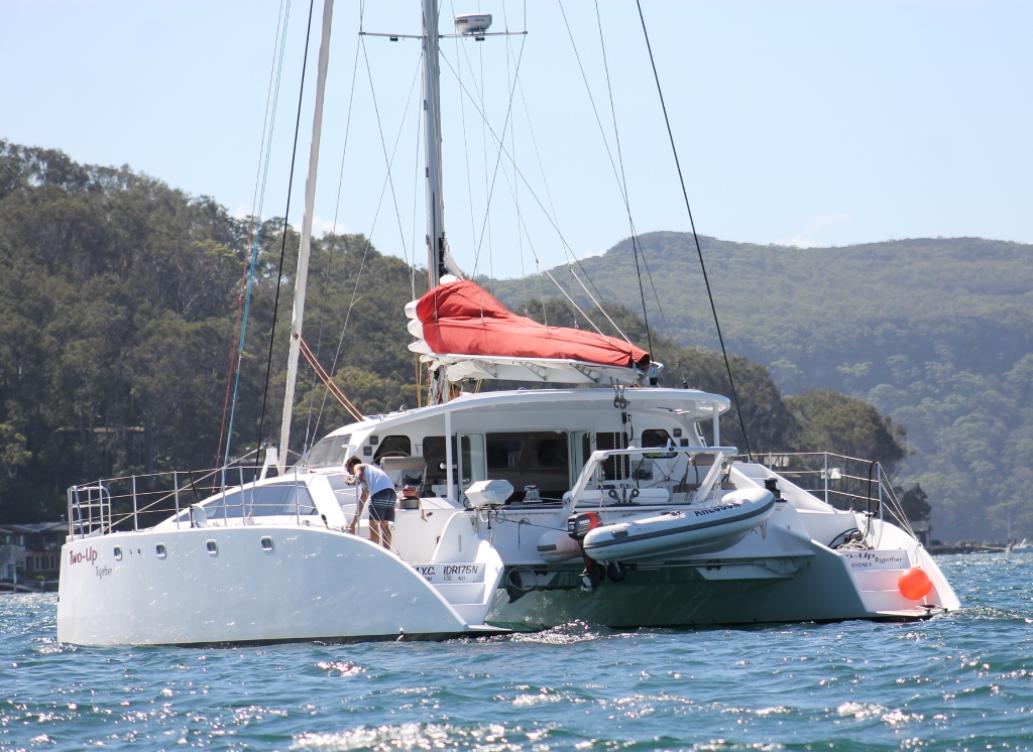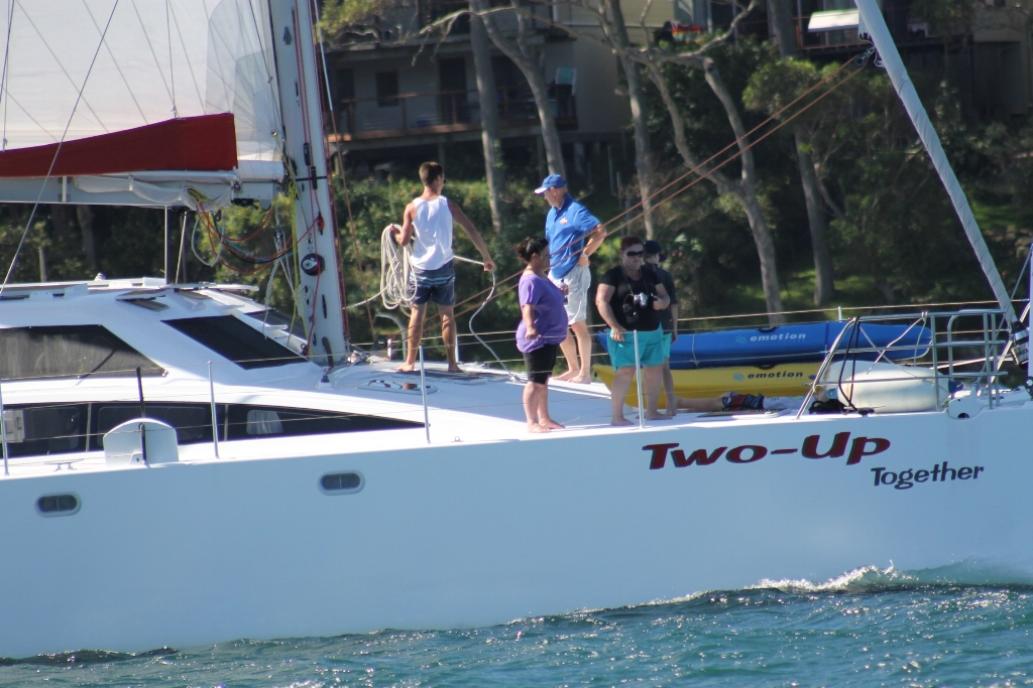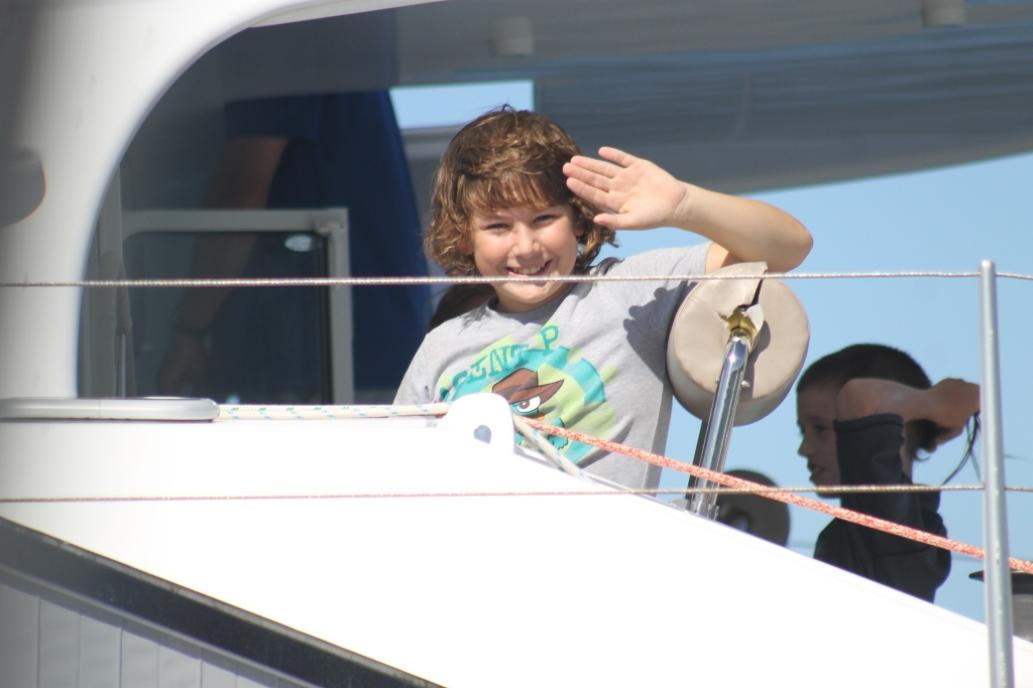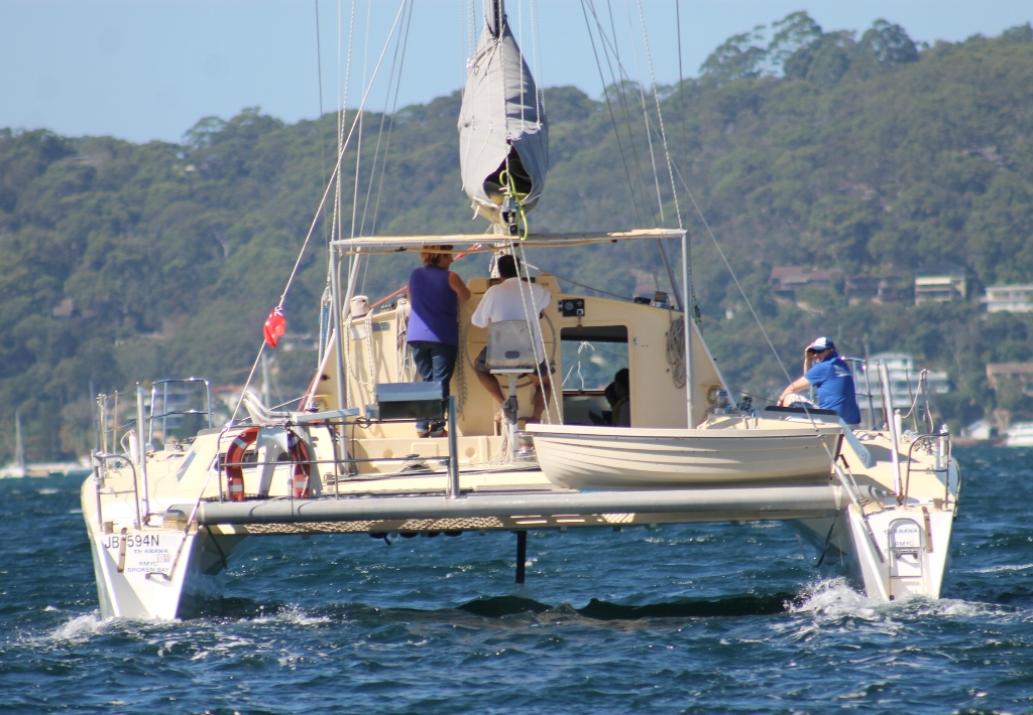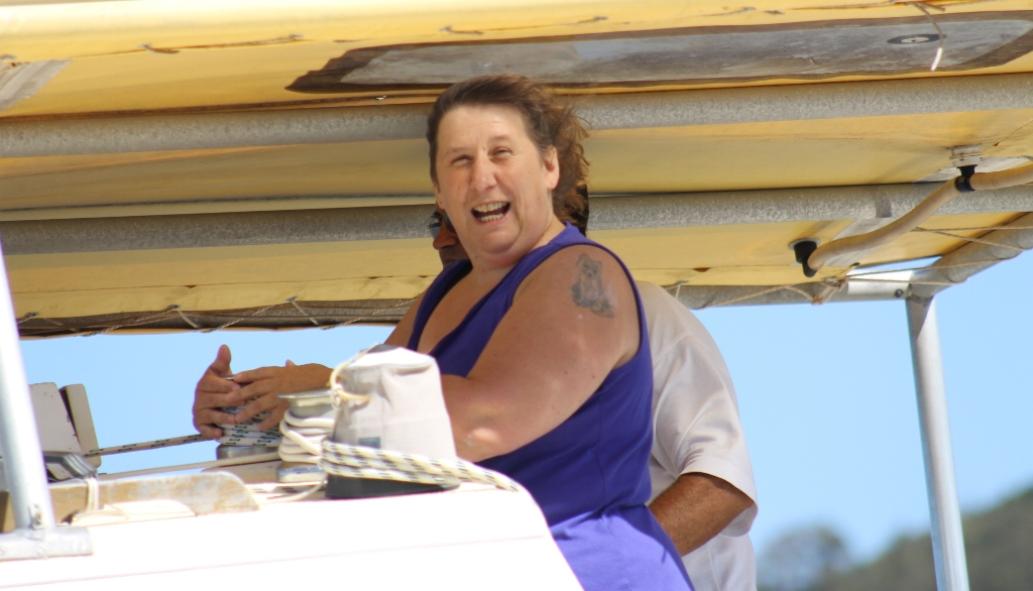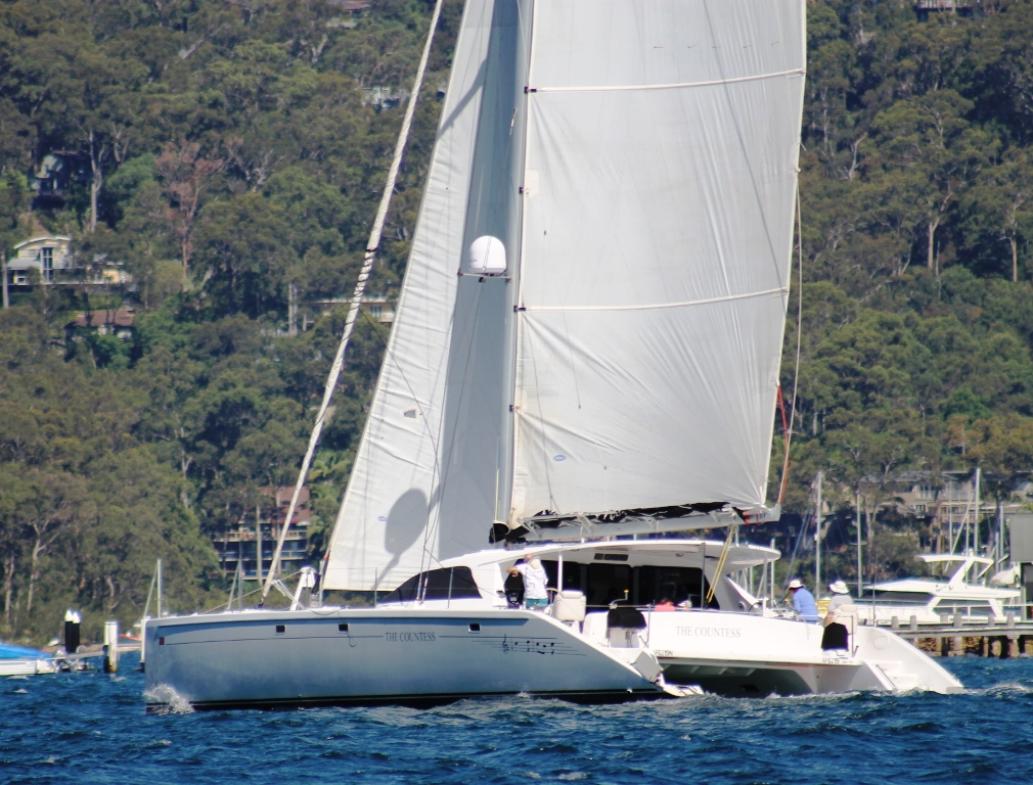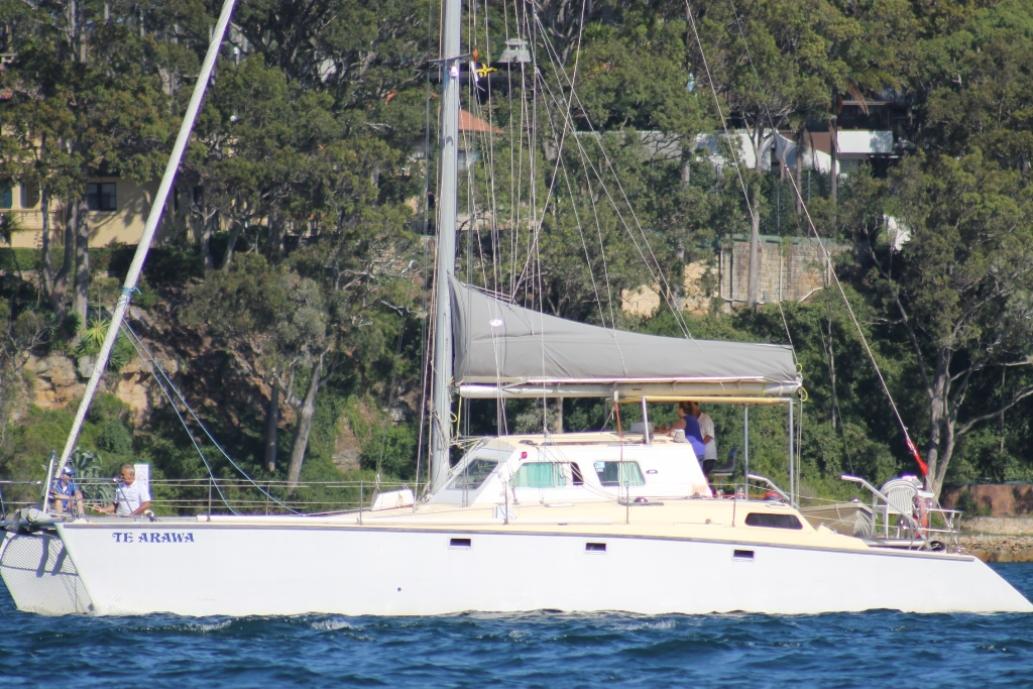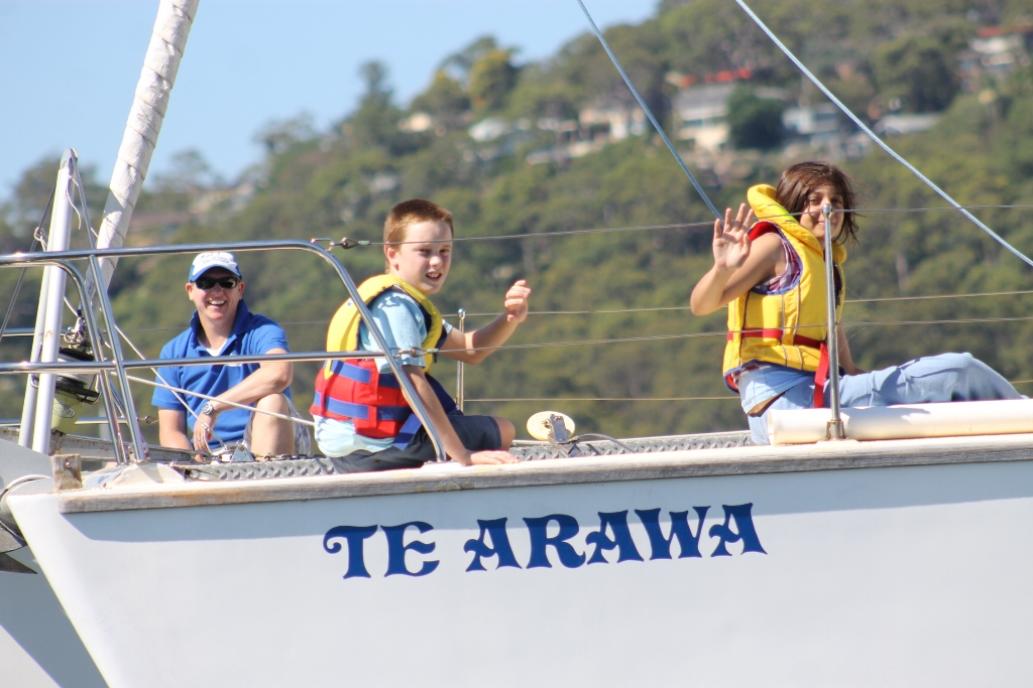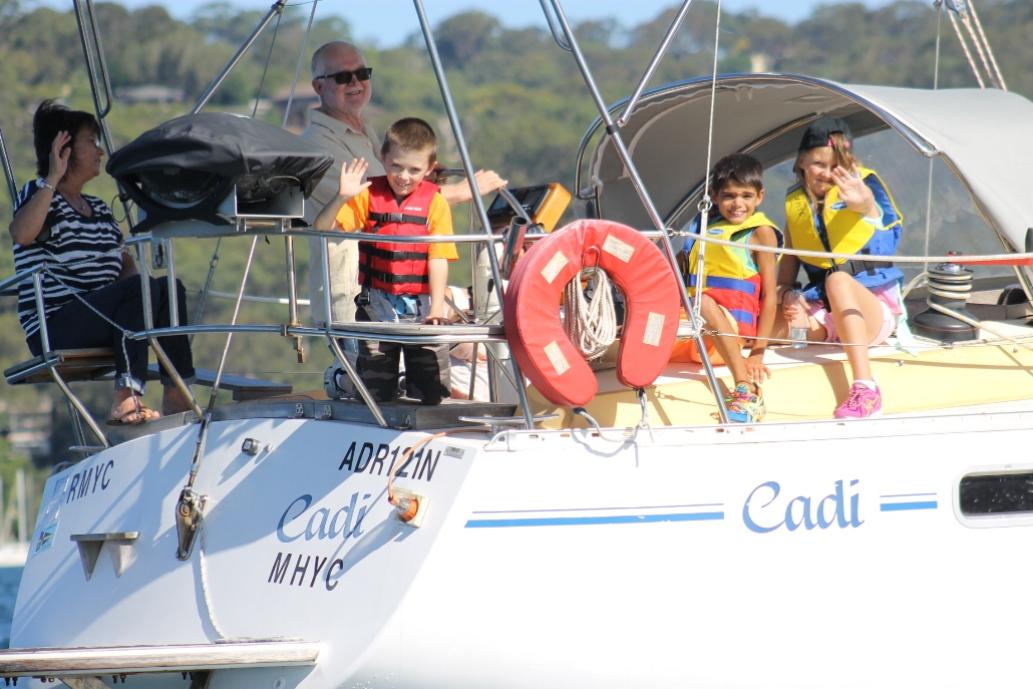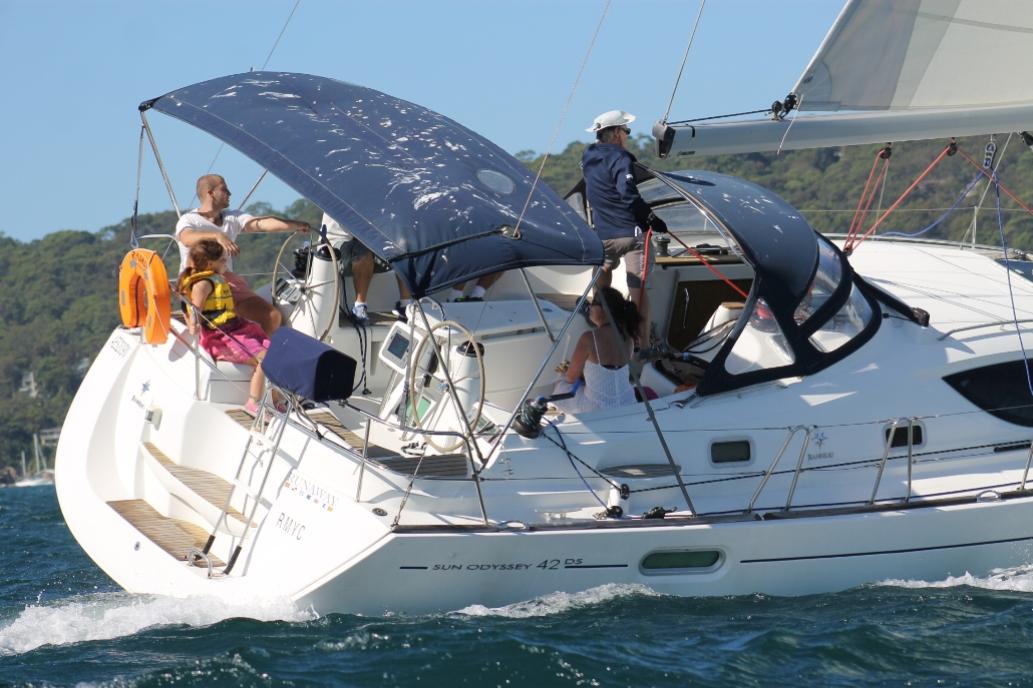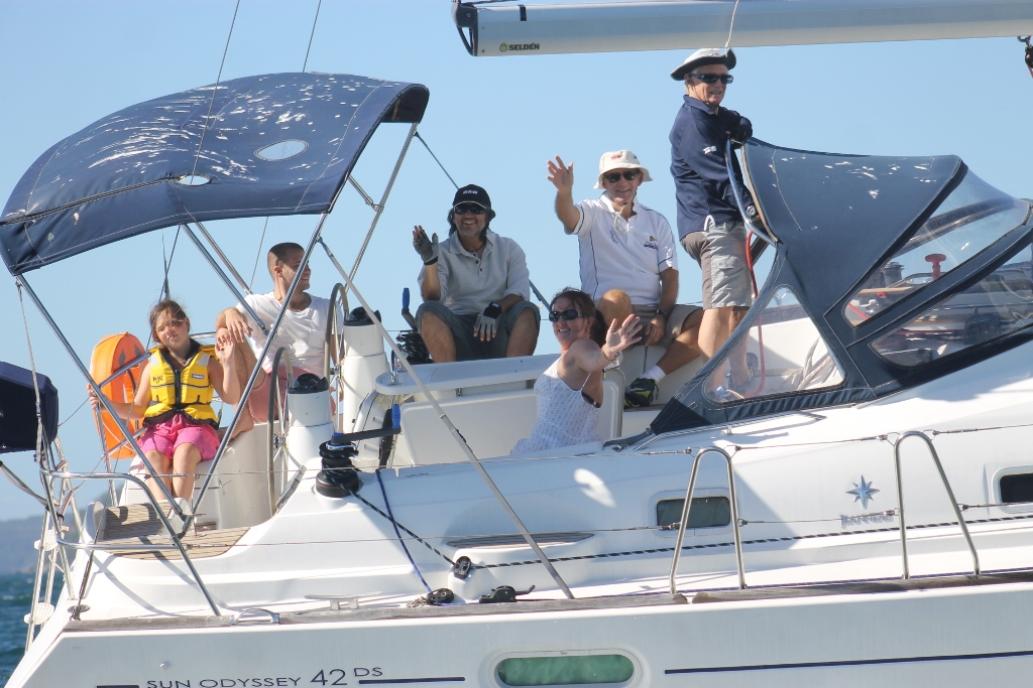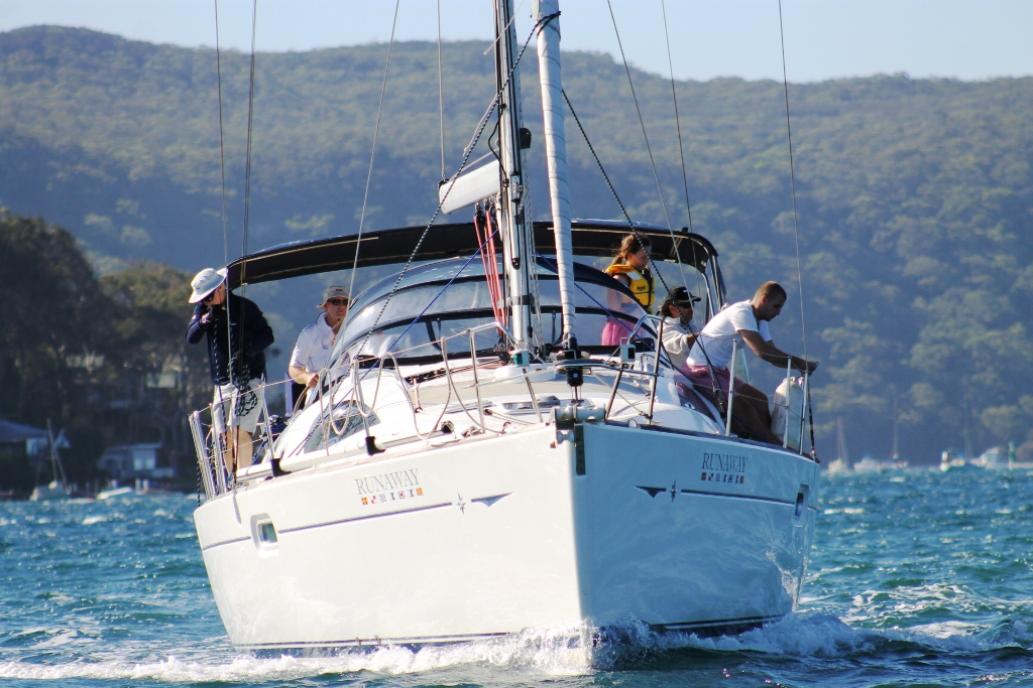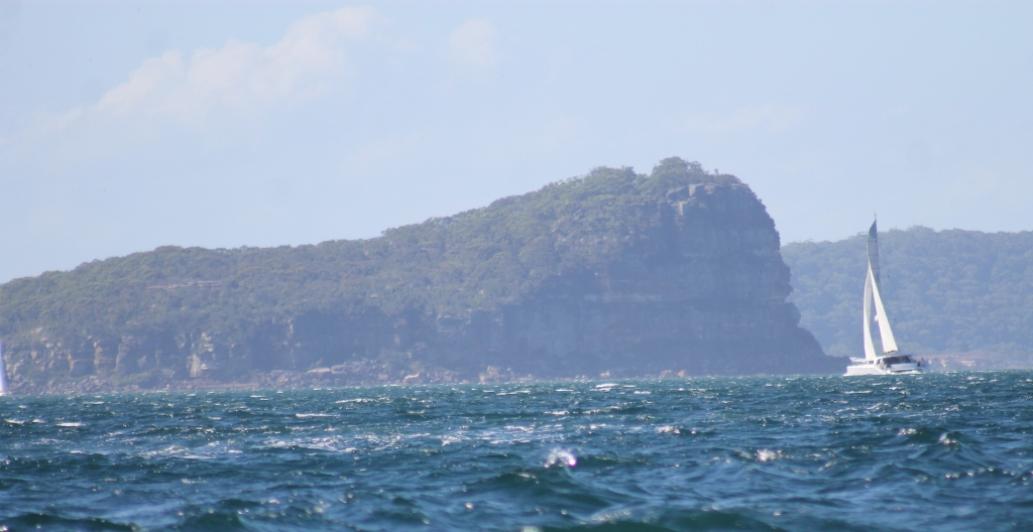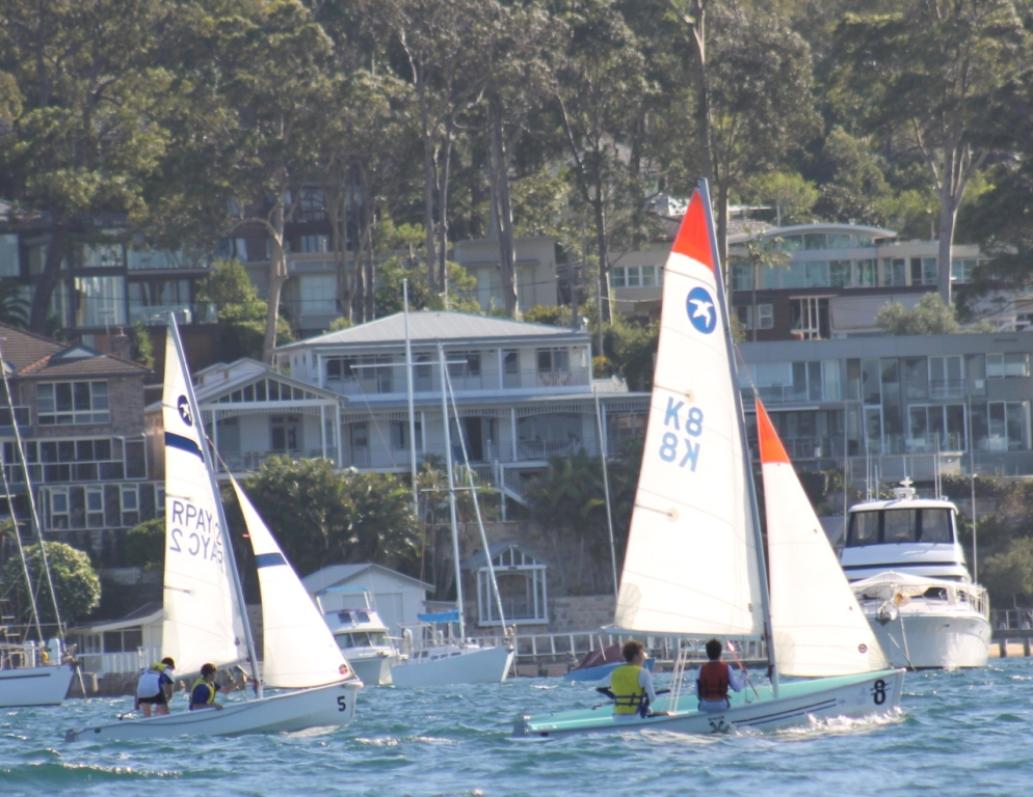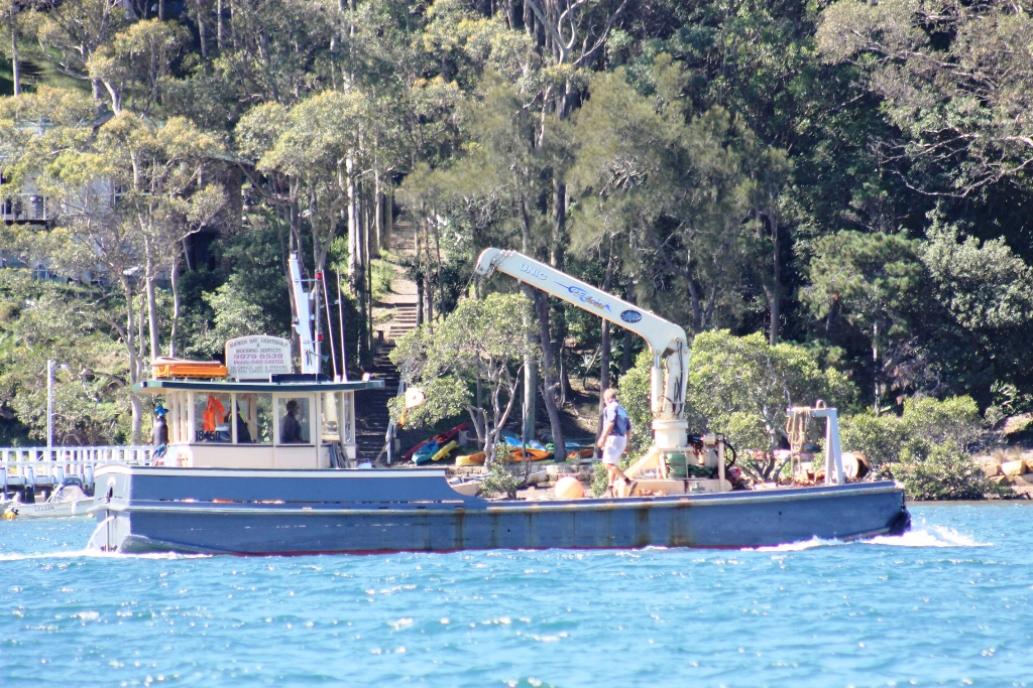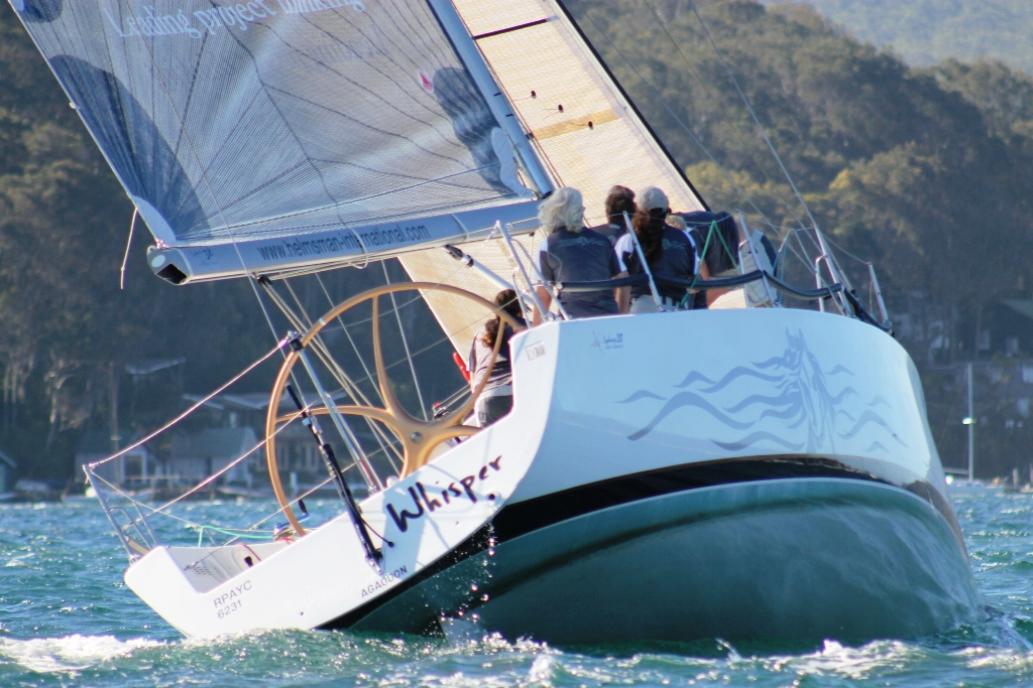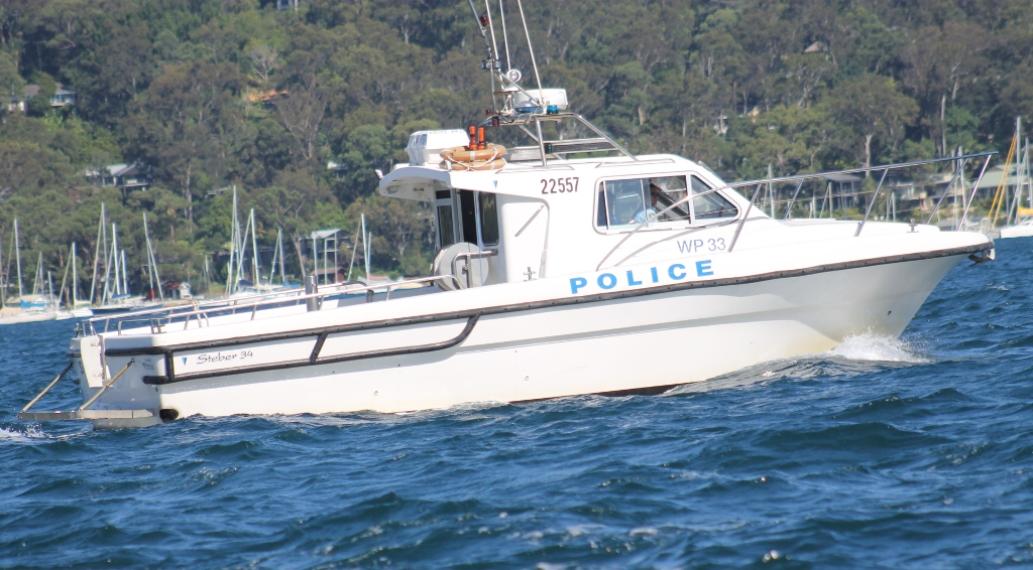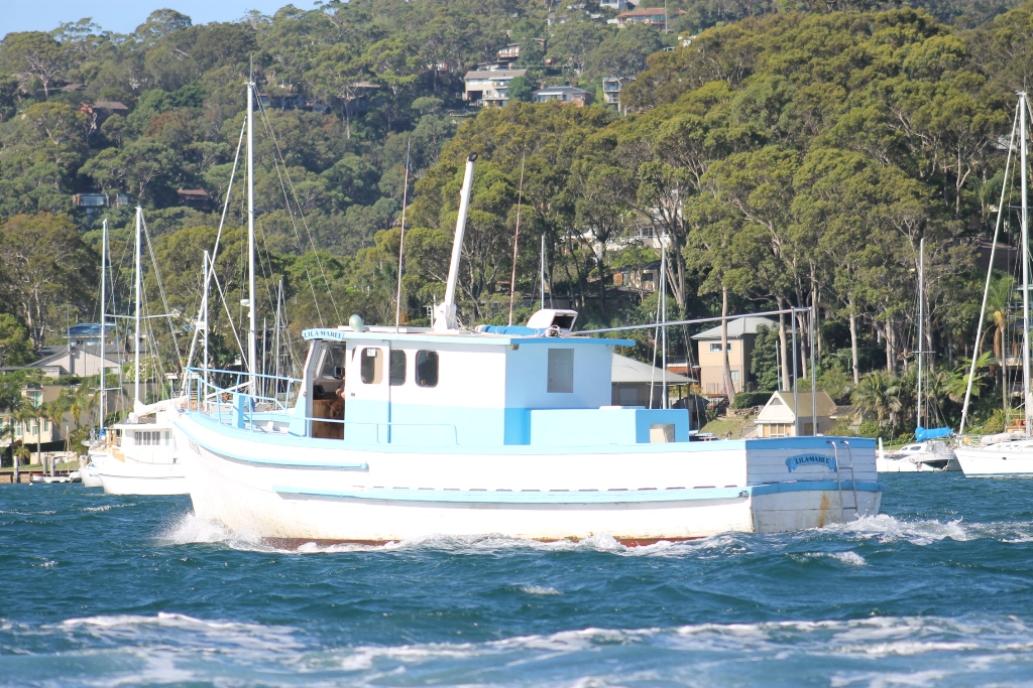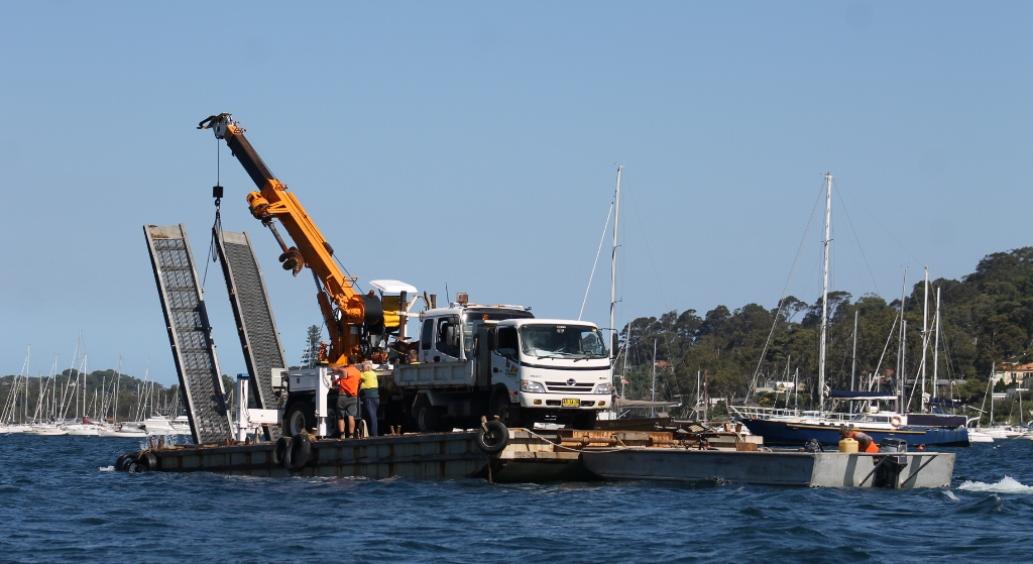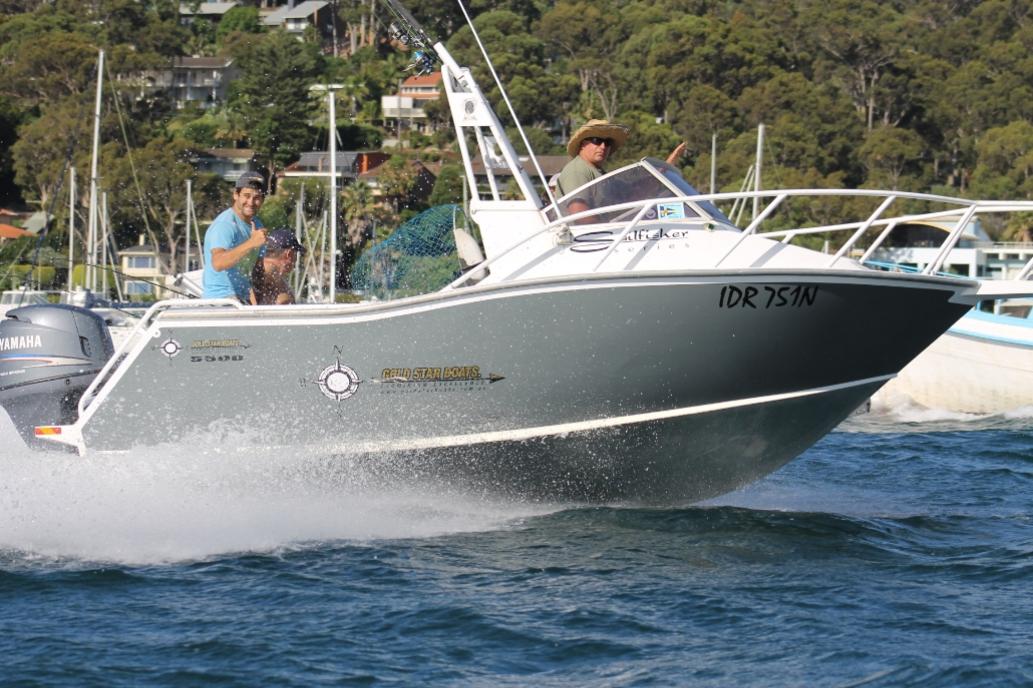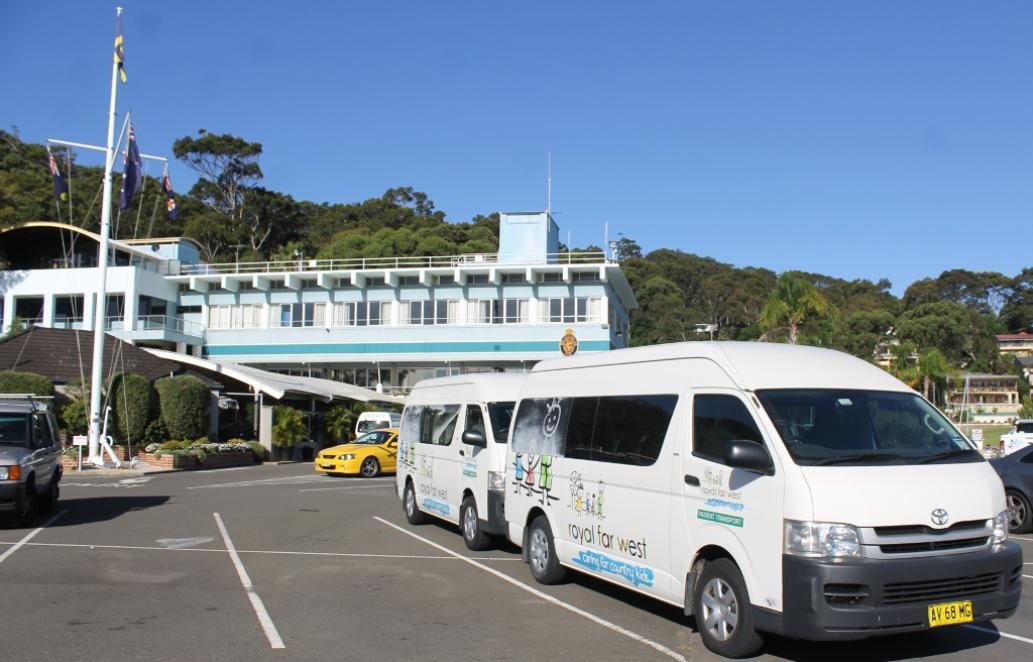 Report and Pictures by A J Guesdon, 2014.