July 29 - August 4, 2012: Issue 69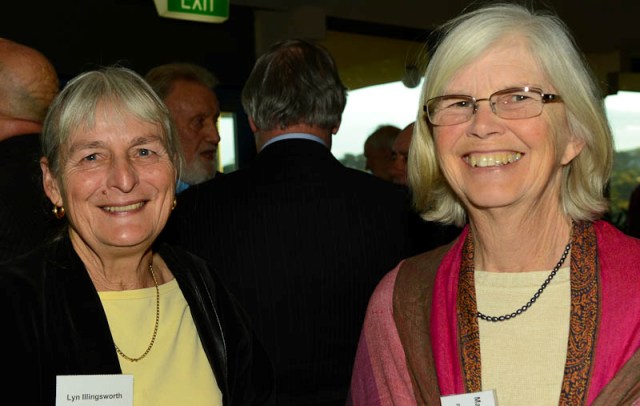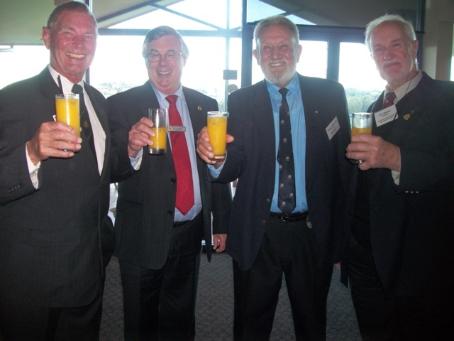 Peter Rumble
, President Vietnam Veterans (Northern), Bill Hardman, Vice President Manly Warringah Pittwater District Council, Cmdr.
Graham Sloper
, President Avalon Sub Branch, Eric Ralphs, Secretary, Manly Warringah Pittwater District Council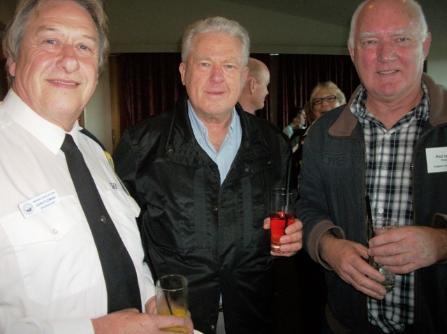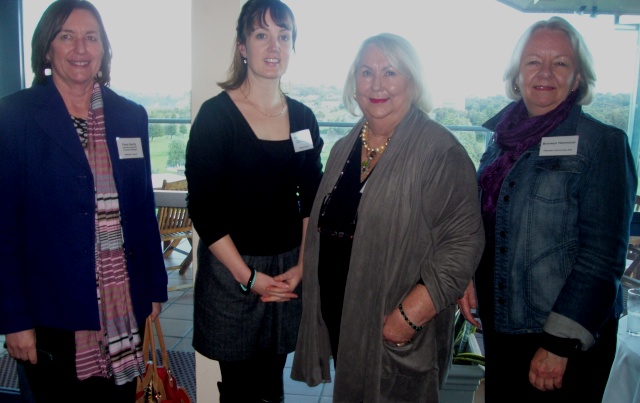 Fiona Garrity and Amelia Buchanan, Pittwater Council, Lorrie Morgan, President Pittwater Community Arts, Brownyn Hammond, Pittwater Council
2012 Pittwater Community Service Award Winner Announced - 26th of July, 2012
Member for Pittwater Rob Stokes today announced Pittwater Rotary Club President Hans Carlborg as the recipient of the Premier's 2012 Pittwater Community Service Award.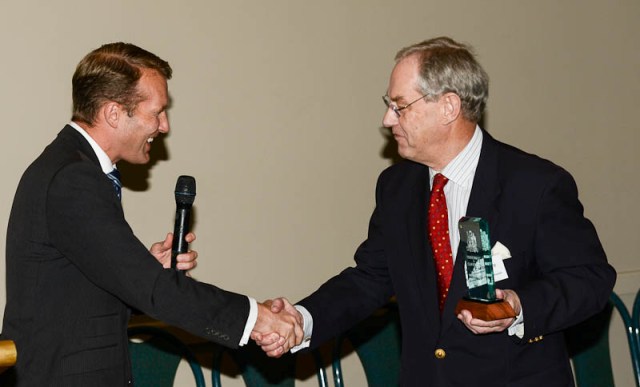 The award was presented at a reception for Pittwater's community leaders at Mona Vale Golf Club and acknowledges exemplary service to the Pittwater community by a local volunteer. As the President of the Rotary Club of Pittwater, Hans has been instrumental in leading fundraising efforts for local charities and individuals, including the Club's recent efforts in raising funds for the extension of Mona Vale Hospital's palliative care unit.
"Hans is an outstanding member of our community and this award is a fitting tribute to his ongoing efforts," Rob Stokes said today. "Hans never shies away from a challenge and his leadership and passion has delivered significant benefits for our community.
"Along with his fellow Rotarians, Hans played a key role in assisting Mona Vale Hospital Auxiliary raise essential funds for the expansion of our local palliative care unit.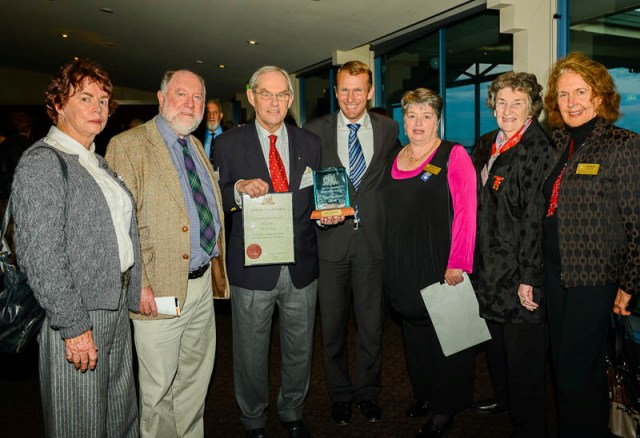 Left to right: Jean Beveridge, Pittwater Rotarian, Mayor Harvey Rose, Hans Carlborg,President Rotary Club of Pittwater, Hon. Rob Stokes, Larriane Hall, Pittwater Rotarian, Eileen Gordon, President Mona Vale Hospital Auxiliary, Gail Carew, Pittwater Rotarian
"It's only through passionate community advocates such as Hans that many of the opportunities and services our community often take for granted are available.
"Hans' invaluable contribution towards our community and the lives of others is truly admirable and this award is a great way to say thank you," Rob Stokes said.
We asked Hans Carlborg, who has recently commenced his second year as President of the Rotary Club of Pittwater, how it felt to receive this award.
"A total surprise but very good because it recognises and gives exposure and awareness to the need for this special medical service (Palliative Care). The Rotary Club of Pittwater has been working on this for 18 months now." Hans replied.
"Rotary is made up of business, community and professional leaders. It is important to try and get out into the community and do something which has high value and high focus within the community. The club is about Community Service with the wish to engage people outside of Rotary to add value, not only by doing things ourselves, but doing things with other people; engaging community in providing community support both locally and internationally."
The Rotary Club of Pittwater's Annual Spring Concert with our own Northern Beaches Orchestra and featuring special soloist Jane Rutter, flautist, shall be held at Warriewood Cinemas Grand Theatre, thanks to the generous support of Roy and Josephine Mustaca, on September 12th this year. Tickets available now.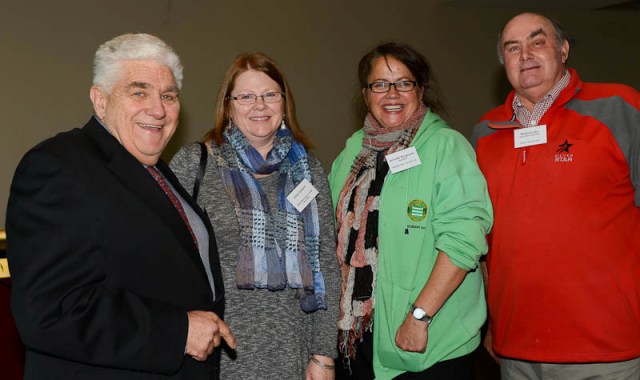 Ian Nichols, Radio Northern Beaches, Dilys Graham, MAnly Warringah Football Association, Annette Burgoyne, President Pittwater RSL Football Club, Roland Luke, Executive Committe Avalon Soccer Club and 2011 recipient of Premiers Community Service Award