April 24 - 30, 201: Issue 3
Commodore G.V. Sloper AM RAN (Rtd)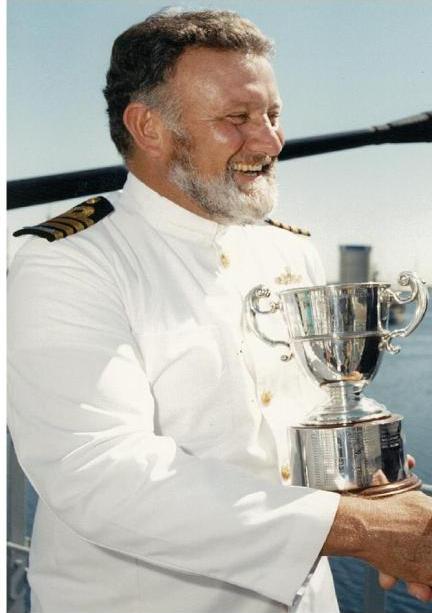 Having spent most of his boyhood as part of the only family on an island off the Queensland Coast, Graham Sloper joined the Royal Australian Naval College at age 16 where his affinity for boats was demonstrated by his winning single handed sailing and sculling championships culminating in the award of boating colours. After graduating, he undertook training in HMAS Swan, Britannia Royal Naval College and in HMS Wizard in the West Indies and South America.
His specialisations of diving, mine warfare and antisubmarine warfare were complemented by his sporting activities where he won boxing competitions and represented the RAN at rugby, hockey and water polo, and the RN also in the last two. He played rugby union and league until the age of 49, being invited to retire from the sport if he wanted promotion to Commodore.
Graham spent 28 years at sea as a Navigation, Diving, Direction and Anti Submarine Warfare Officer before postings as Executive Officer and subsequently in command. These commands included HMAS Ibis, First Australian Mine Countermeasures Squadron, guided missile destroyer HMAS Perth and replenishment ship HMAS Success, including seven months in Gulf War I during which his ship was awarded the prestigious Duke of Gloucester Cup for the most efficient ship in the RAN. Graham's contribution was recognised with his award as a Member of the Order of Australia.
His shore postings include three in the UK, one in Hawaii, as Director General ADF Recruiting and in command of the RAN Air Station, HMAS Albatross after which, at age 55 after 39 years service, he transferred to the Reserve List where he served a further 10 years. Graham also holds a current Master Class 1 Merchant Navy qualification.
He remains very active in supporting the ADF, being a Trustee for the ANZAC House Trust and Australian Forces Overseas Fund and is heavily involved in the RSL, Legacy, Cadets, local schools and the community. He has been President of the Avalon Beach RSL Sub Branch for 9 years, is President of the Manly/Warringah/Pittwater RSL District Council with 11 RSL Sub Branches and is the RSL Cadet Liaison Officer for the area, as well as being patron for the Naval Cadet Unit Training Ship CONDAMINE. He is the Coordinator for the annual Avalon Tattoo which features Cadets and Reserves providing a community event similar to the Edinburgh Tattoo.
He is married to Dannie, lives at Avalon where his eldest daughter, a Lieutenant Commander married to a Lieutenant Colonel, with four children, has also purchased a house. His second daughter is a special needs education teacher at St Edmunds and St Leos Schools and is a dancing teacher, while his son is a lawyer specialising in intellectual property and commercial law.
How long have you lived in Pittwater?
Since May 1997, having previously owned in Collaroy. My wife Dannie's parents did the reverse; having owned in Trappers Way, Avalon, they moved to Collaroy. Two of our children were born at Mona Vale Hospital in 1970 and 1972.
What is your favourite place in Pittwater?

What was a pivotal moment you recall from your days as a Commodore ?
A pivotal moment was, on promotion, being posted as Director General Australian Defence Recruiting, responsible for all Navy, Army and Air Force recruiting and working closely with the primary target group of 17 to 24 years old. Another was in my last posting in the permanent Navy (before becoming a Reservist for 10 years), with a strong underwater background and qualifications, having my first shore command as the Commanding Officer of the Naval Air Station, HMAS ALBATROSS.
What is your 'motto for life'?

Loyalty, Integrity, Support for family, friends and compatriots while planning for the future(and enjoying sport).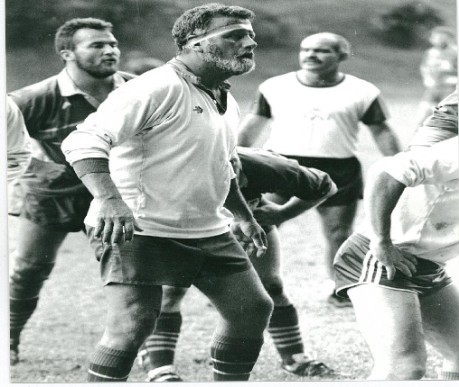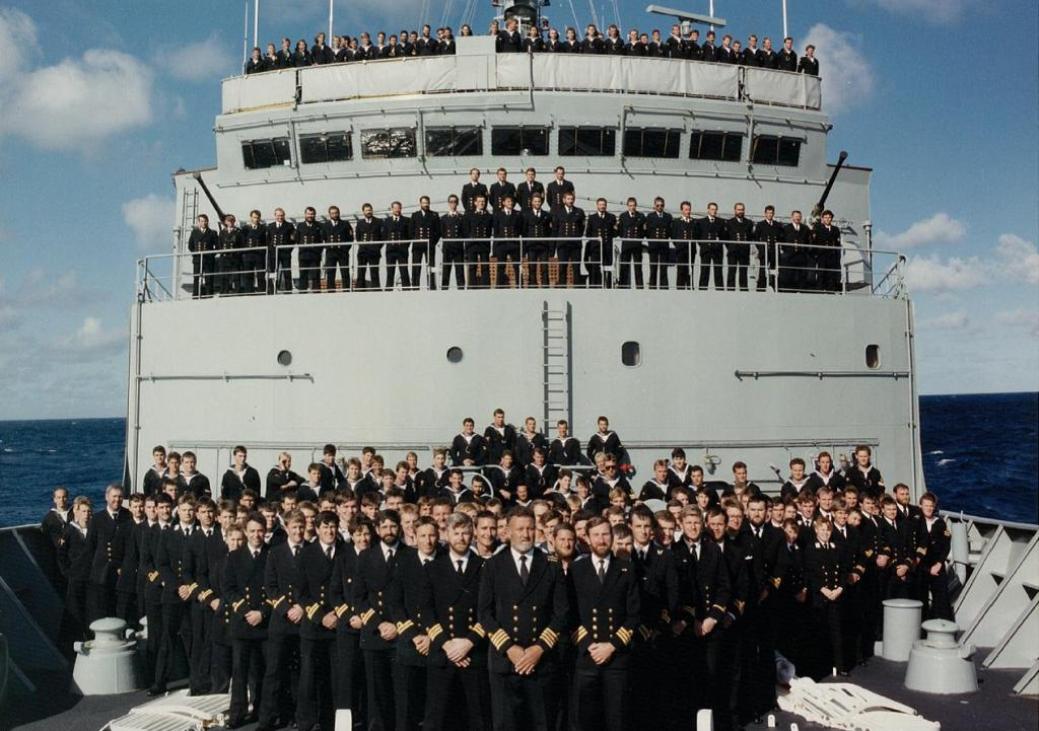 Copyright Graham Sloper, 2011.