January 17 - 23, 2016: Issue 247
The Wild Temple of Yam Art Installation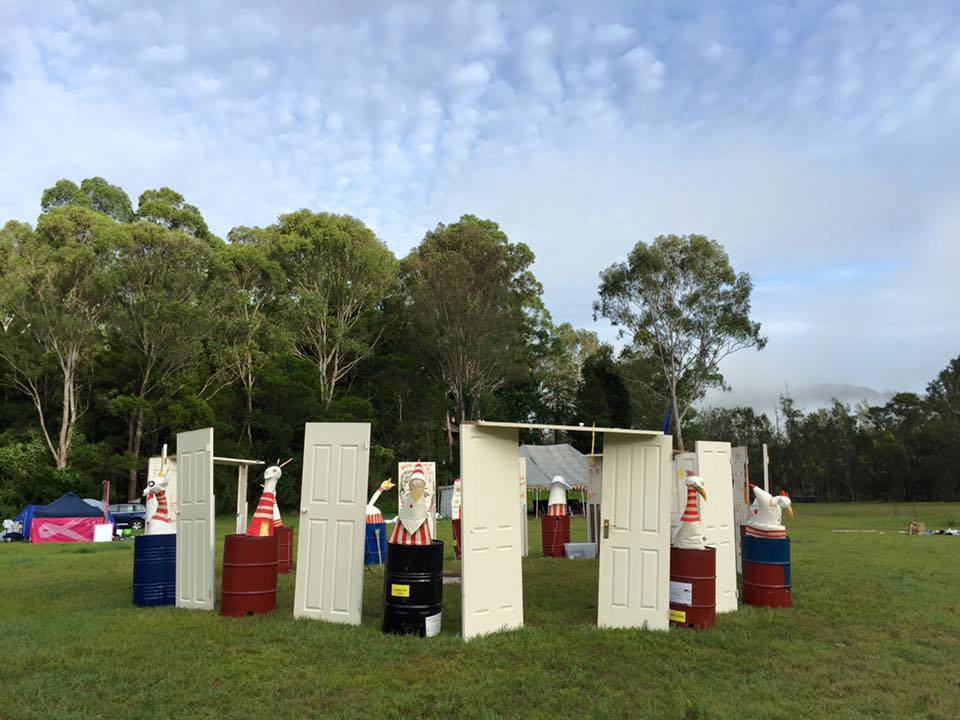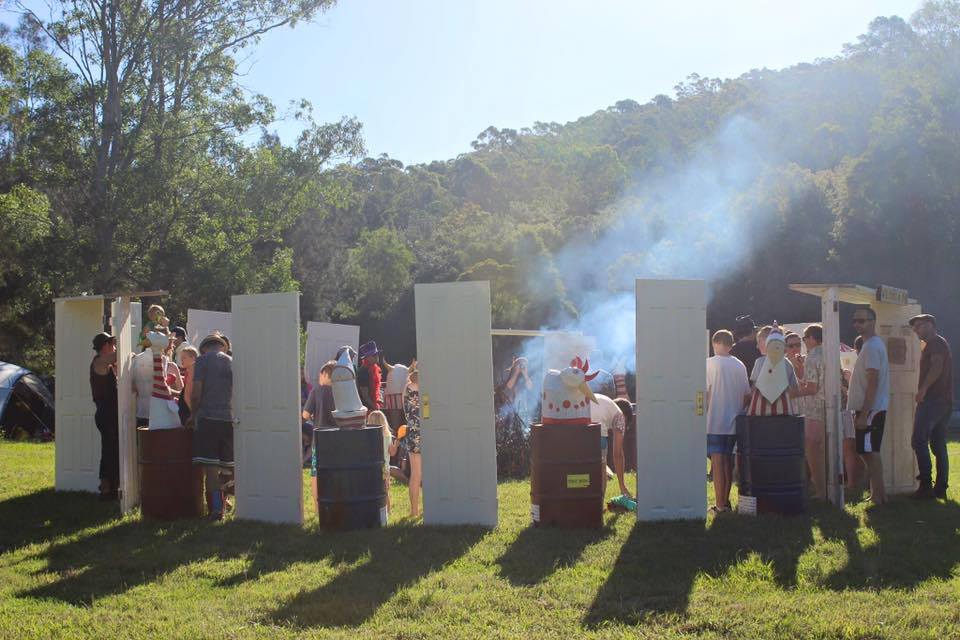 Bea Pierce is a multimedia artist and designer, proven design thinker, innovative conceptual ideas creator and stimulator of imaginings, who has been creating and surrounding fortunate others with her inherent aptitude for communicating the glorious for over 20 years.
Through her Jellybeaps alter ego, this artist, photographer and storyteller shares photo essays, stories for children, stories for adults and photographic images you can just fall into - one of our favourites is "Tree Corset" - created during Shona Wilson's "Collaborations with Nature" ephemeral land art workshop at Eramboo, Terrey Hills, in 2014.
Bea is also a lover of our natural environment in her McCarrs Creek Reserve Pictorial (Issue 228 by Bea Pierce) and Spring 2015 Bush Flowers (Issue 231 by Bea Pierce) and the beautiful photographs captruing and sharing visions and tree abstracts of the Nerang Track: Terrey Hills (This Issue: 247).
Bea Pierce's latest Art Installation project over New Year 2015/2016 was a temple installation for an outdoor festival called 'Wild Yam', a festival of giving, and a small gathering that happens over New Years to celebrate community and the gifting economy. Wild Yam is five days of fun, feasting, friends and family in a magical river valley inspired by festivals like Burning Man and Burning Seed.
"The "Wild Temple of Yam" was inspired by the temples of Burning Man, and built as a tribute to my father, who passed away last year. The temple concept was to recreate the original temple - Stonehenge - in a quirky form as 'Doorhenge'. The theme for the festival was Cirque, so the characters were all painted to look like aging circus props." Bea said this week.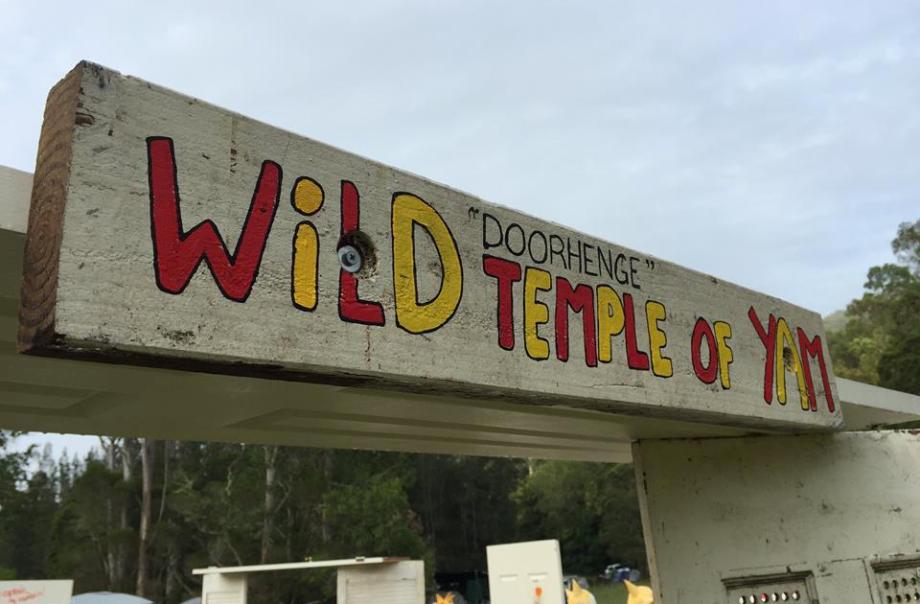 "Over a 9 month period, I sculpted 12 chicken wire and papier mache characters who became the guardians for the temple. Each character represents a different non-racial archetype or persona of our collective humanity.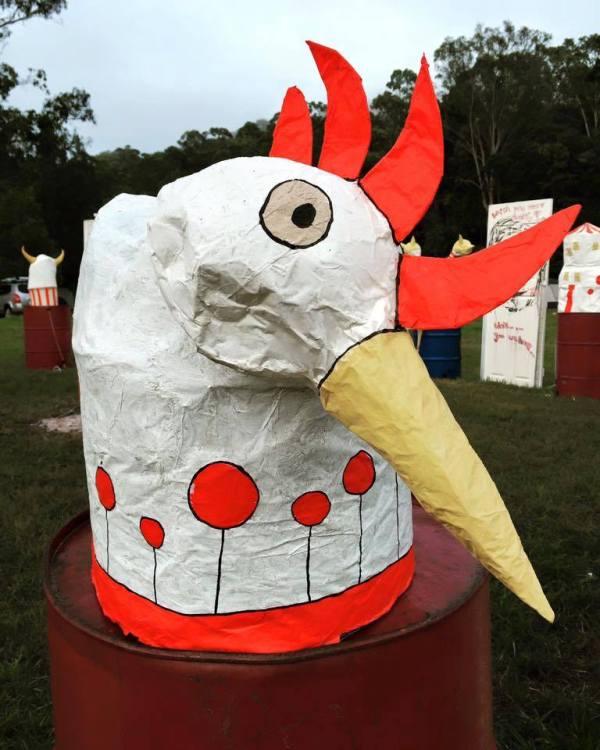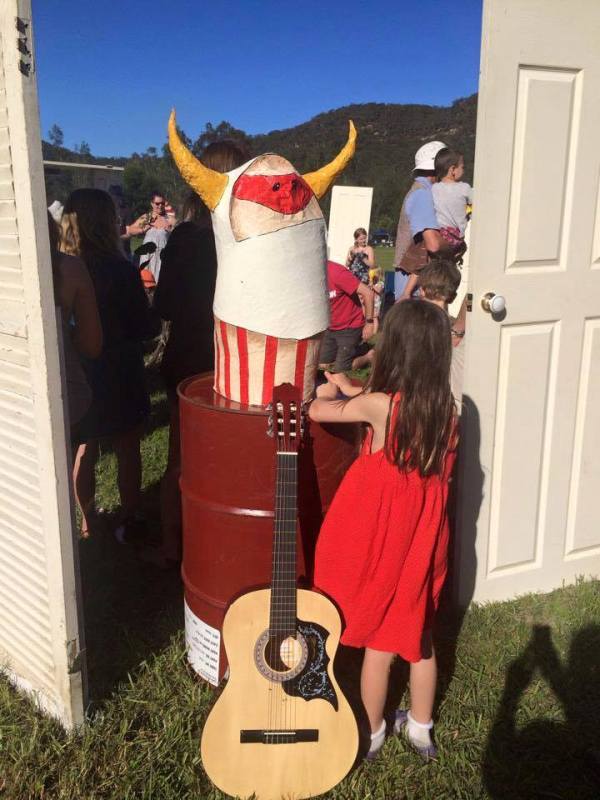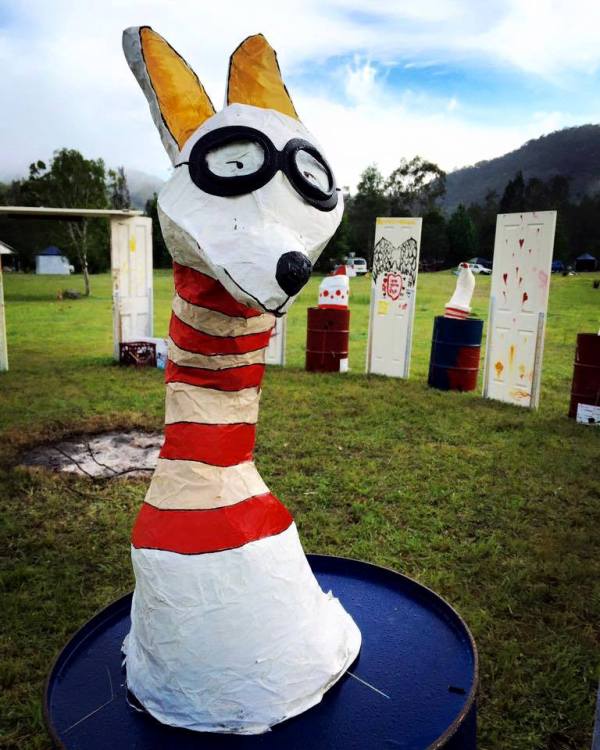 There's quite a bit of logistics that goes into a project like this. The festival is an all-ages event, with participants from 0-80 attending. Small kids are fascinated by installations like this and want to play with the different elements. I wanted the installation to be something people could actively interact with during the festival. So we had to ensure that the installation would be safe for people to use under a range of use-case scenarios.
For example, all the doors needed to be secure and not fall on anyone, no matter how people used them (e.g; climbing on them) or what nature threw at them (e.g; an unexpected wind storm). We also had to ensure that the sculptures would be secure on their barrels and wouldn't blow away or be dangerous to festival goers.
The project was a collaboration with my partner, Adam, who is the engineering brains behind the project (as well as my fetch and carry guy!) He developed the method for making the doors stand upright in the field safely. We had no access to a power source, so everything needed to be able to be installed using battery-power or man-power. I wanted the sculptures to be lit up at night, so Adam - who is also an electronics whiz - put together a solar panel & truck battery powered lighting rig, which involved quite a bit of battery-powered soldering in the field, and dug a trench for the wiring to prevent tripping hazards.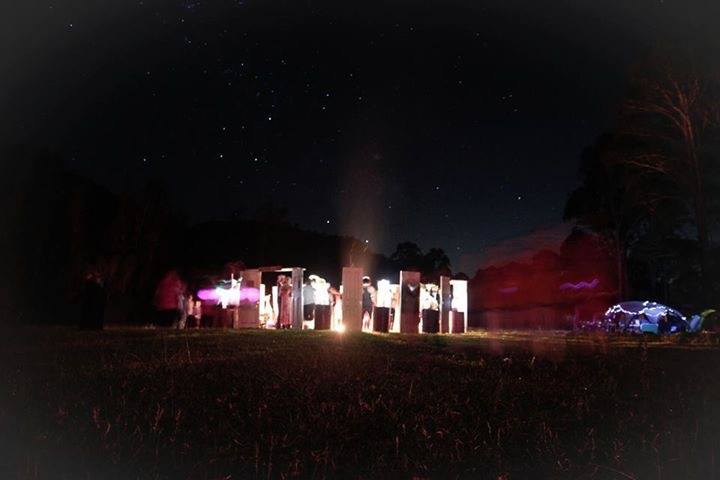 The creation of each character involved 5 stages and took about 3 weeks to complete: wireframe skeleton made from chicken wire and balloons, 2-3 layers of papier mache using baking paper, first coats of paint (base coat, 2 layers of paint), crackle glaze medium layer + top coats of paint and finally 2 layers of waterproofing sealant.
The materials for the temple were generally sourced for free. 18 white doors from Gumtree + a couple of old doors from Balmain & Reverse Garbage. 12 x 44 gallon drums courtesy of Mosman City Council Children's Services. Approx 40 star pickets thanks to various Yammers. And 12 door snakes, used as weights inside the sculptures. To get everything to the festival site took 2 trailer loads and 1 truck load!
It was a huge effort, but very well worth it. Everyone loved it.
During the festival, the temple was used as a space for remembrance, meditation, reflection and spirituality. People were invited to write or paint on the doors, leave an offering or prayer or whatever felt right to them, or simply sit in the space. A fire was built in the centre and a number of workshops and ceremonies were held in it, including a smoking welcome ceremony, a funeral celebration, a women's circle and a wedding.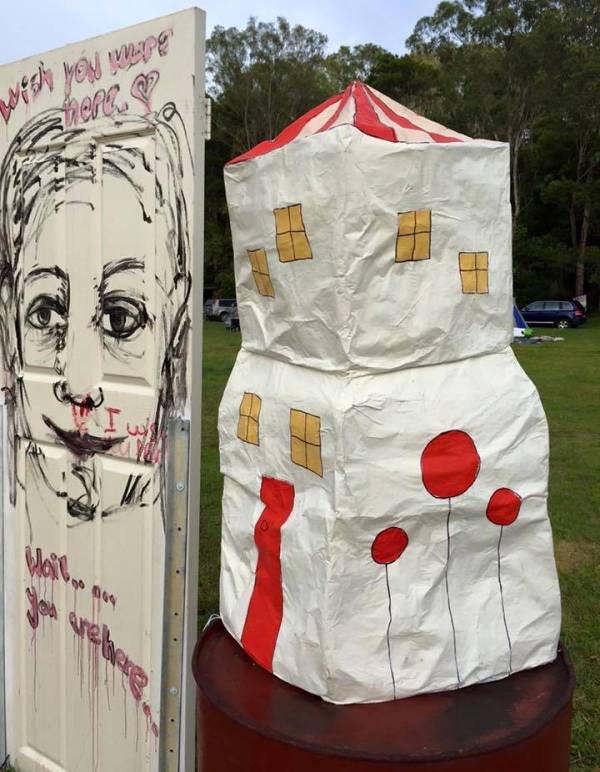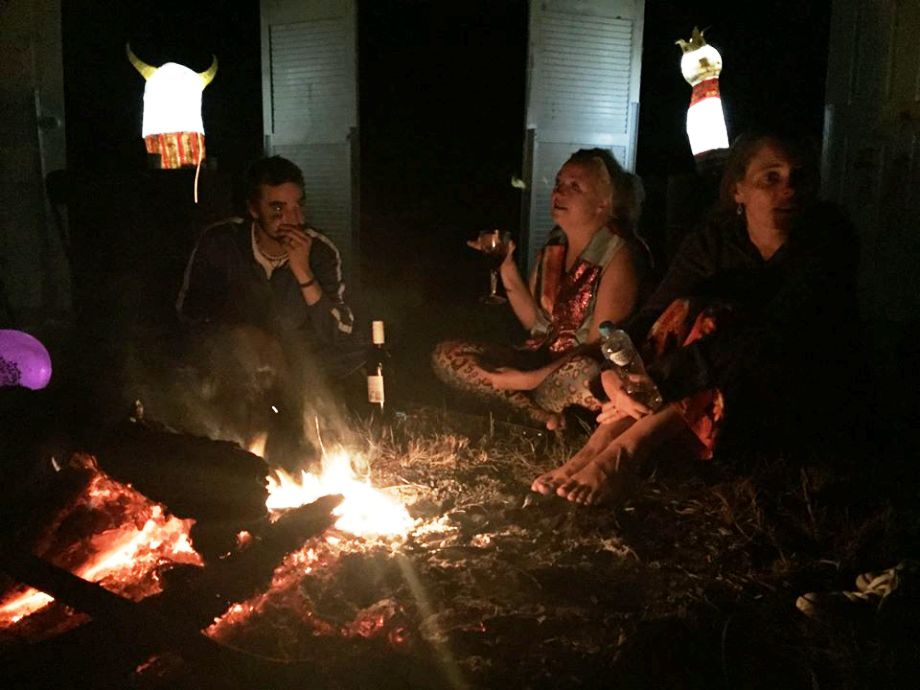 The temple will return in 2016 at the next Wild Yam in a new form - it's now destined to become an institution!"
_______________________
Bea Pierce's work may be followed on her Jellybeaps Facebook page and website: www.jellybeaps.com
Bea will feature among Pittwater Online News Artists for 2016.
Bea also ascribes to Pittwater Online's own policy of sharing the beautiful environment of our area for those who may not be able to sprint up hills anymore due to being 101, or those far from home longing to see how our Summer, apart from all that green-making rain, is going. Being able to see such places in many seasons is made possible by our many wonderful contributors and platforms such as BiophiliaMondo, launched by Pittwater's Serena Griffiths.
This week Bea shares some beautiful trees and bush on the Nerang Track, Terrey Hills, as well as some bush abstracts as her third Photo Essay and Pictorial for Pittwater Online News.
This is for you who need a breath of fresh air vision but cannot bolt to these bush tracks this week, whether stuck behind windows in offices, a little wobbly of knee now or far from home - here is some beauty wherein you may dwell!


Wild Yam Art Installation Report and Pictures by Bea Pierce, 2016.