January 10 - 16, 2016: Issue 246
NSW Premiers Award for Community Service Presented to Gary Cook at Newport Surf Club's Ocean Swim 2016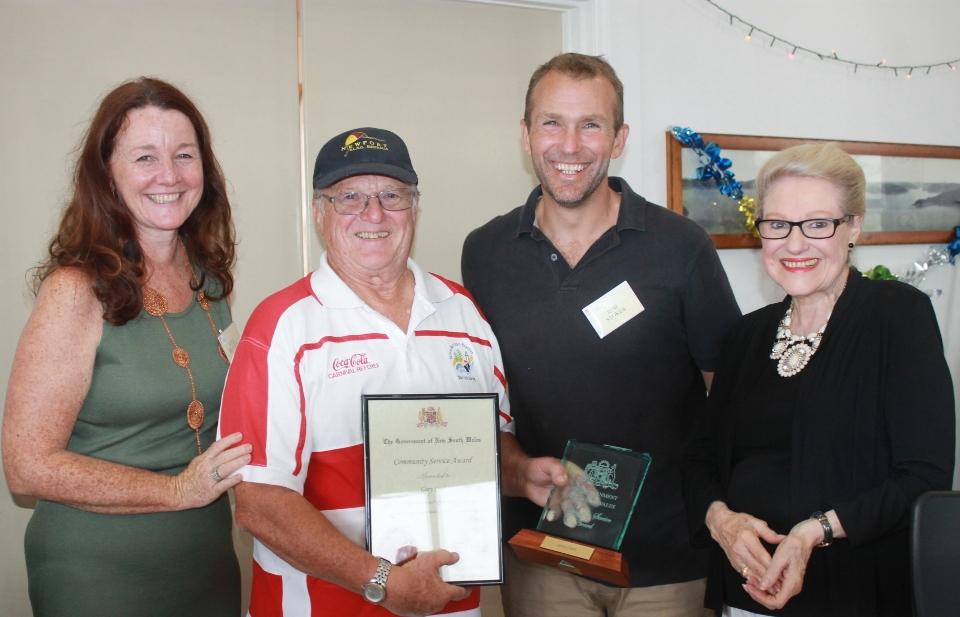 L to R: Deputy Mayor of Pittwater Kylie Ferguson with Gary Cook, Hon. Rob Stokes, MP for Pittwater and Hon. Bronwyn Bishop, MP for Mackellar - A J Guesdon photo.
Gary Cook - NSW Premiers Award for Community Service Presented at Newport Ocean Swim 2016

Overcast conditions and a strong swell running with waves up to 2 metres on an out-going tide confronted the 600 plus entrants who were at Newport for this first ocean swims of 2016. Two events were scheduled, a 800 metre swim to be followed by a 2 km event.
The first swim started at 9am but with a reduced number of starters after a decision of "not for me in that surf" by quite a number of entrants.
First home through a nasty shore break was 19 year old Ollie Signorini in time of 10.09 minutes followed by the female winner Maddie Spencer aged 19. All other swimmers finished safely but the Southerly wind increased and brought rain.
The main event was delayed hoping for an easing of conditions. It was not to be so and for the safety of swimmers, it was decided by organisers to cancel the main 2km swim.
At the Newport Club to present age group winner medals in the 800 metre swim were the Federal Member for Mackellar, the Honourable Bronywn Bishop and Deputy Mayor of Pittwater Council, Kylie Ferguson.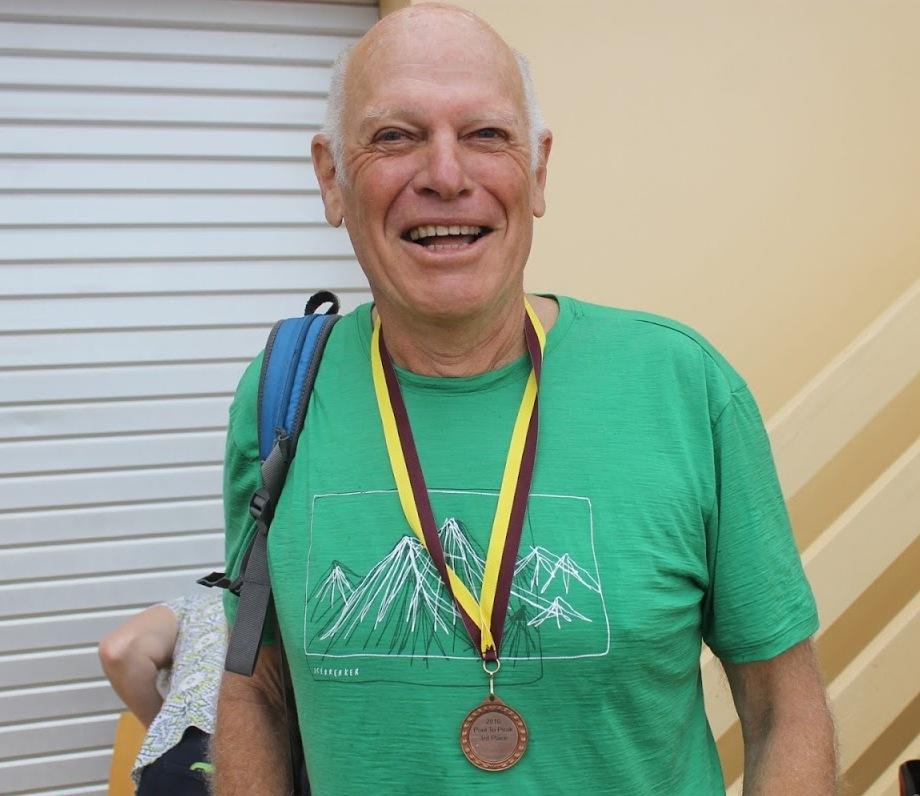 Happy Bronze Winner!

After the presentation of medallions another presentation took place to Swims Event Referee and Committee member for the past 5+ years, Gary Cook. The Opening remarks were given by Sandy Menzies, President of Newport Surf Club:

Sandy:
Rob has come here today to make a special presentation of an award to Gary Cook. We were going to do this in between the medallion presentations for this year's Newport Ocean Swim, but as you know, there has been a bit more swell then forecast and we have cancelled the second swim, for safety reasons, as a result.
Rob, who took part in the first 800metre swim, has kindly returned after this morning's first event to make this presentation – so I'll hand over to him.

Hon. Rob Stokes, MP for Pittwater and NSW Planning and Environment Minister:
Thanks Sandy, thanks to everybody. It's great to be here with my parliamentary colleague, the Honourable Bronwyn Bishop, as well as the Deputy Mayor of Pittwater, Kylie Ferguson. Thanks go to Pittwater Council for providing funding and supporting the Newport Swim. These ocean swims are a great part of the cultural calendar of Pittwater and really put us on the map in the way we contribute to our community.
Thanks to everybody who worked behind the scenes for the Newport Swim and for all the water safety throughout – I did the 800 metre swim and it was great. The club's call in not going ahead with the 2 kilometre event was the right one. I spoke to a few people who were quite nervous about the conditions, so I think there were quite a lot of swimmers who were happy with the decision that was made.

On behalf of all of us that are elected to serve our community, one of the great things about being in community service is we get to meet some wonderful people who do wonderful things in the community. Right on top of this list would be Gary Cook.

Gary has served this community faithfully for more than 50 years. By my reading I understand that 2016 marks 55 years of continuous service as part of Newport Beach Surf Life Saving Club, as Gary has served here since 1961.

To put that in context, this is back before Barrenjoey High School opened, before Pittwater High School opened, back before Mona Vale Hospital existed…and pretty much before anyone lived here…
(laughter)
Gary, you have held a dazzling array of roles within this club including President, Club Captain and Deputy President. You're a Life Member of both New South Wales Surf Life Saving and Sydney-Northern Beaches Surf Life Saving and are an embodiment of service to surf life saving.
You've really been in the hall of heroes of surf life savers in this country.
That's why the New South Wales Premier has determined to give you the NSW Premier's Award, which is the highest award for Community Service the NSW Government can give.
On behalf of all of us, and particularly on behalf of the NSW Government we'd like to acknowledge your service to the community with a NSW Premiers Award – thank you Gary.

Gary's reply:
Firstly, thank you to everybody for turning up today. Unfortunately the weather hasn't turned out quite as we hoped. We erred on the side of safety which will always be the way to go in these circumstances.
It's very nice and I feel very privileged to receive this NSW Premier's Award. I'd like to thank a few people. Firstly my wife, my mum, my daughter and son for letting me do what I do, I enjoy it very much and would like to continue doing it for quite a while yet.
I'd also like to thank Bob Langbein, who was one of the mover and shakers behind this award, together with the support of the club – thank you very much all of you for that.

Just to give you a small insight into how far I do go back – when I was about 12 we had a weekender across the road in Foamcrest avenue, Newport. One of these holidays I must have said to mum and dad that I was bored and was perhaps making a nuisance of myself, so they said to me 'go over to the surf club and make yourself useful'.

That said, at that time I wasn't old enough to be a member of the club. What the older guys in the club, who were all about 21, did say to me was, 'you can help us out by washing out the shower rooms and the first aid room', and that was my initiation into surf life saving. About six months later I got my qualifying entry and began as a Junior.
I have a lot of good memories associated with this club and I have seen all sorts of rises and falls over these years.
I recall at one stage during the early 1970's when we almost closed up. We called a meeting in the men's change room, there was about 18 to 20 of us, with Michael's dad
Bert King
among them. We discussed whether we'd close up or go forward and multiply and try and get our mates in to help us work all the different parts of the surf club. Over a period of time, with the help of Bilgola Surf Club who provided members to assist with Patrols, that's what we did.

At the moment we're on a very big high and I'm hoping we continue to be so.
I'm very proud to be a member of Newport Surf Club and I'd like to continue to serve here through the years to come.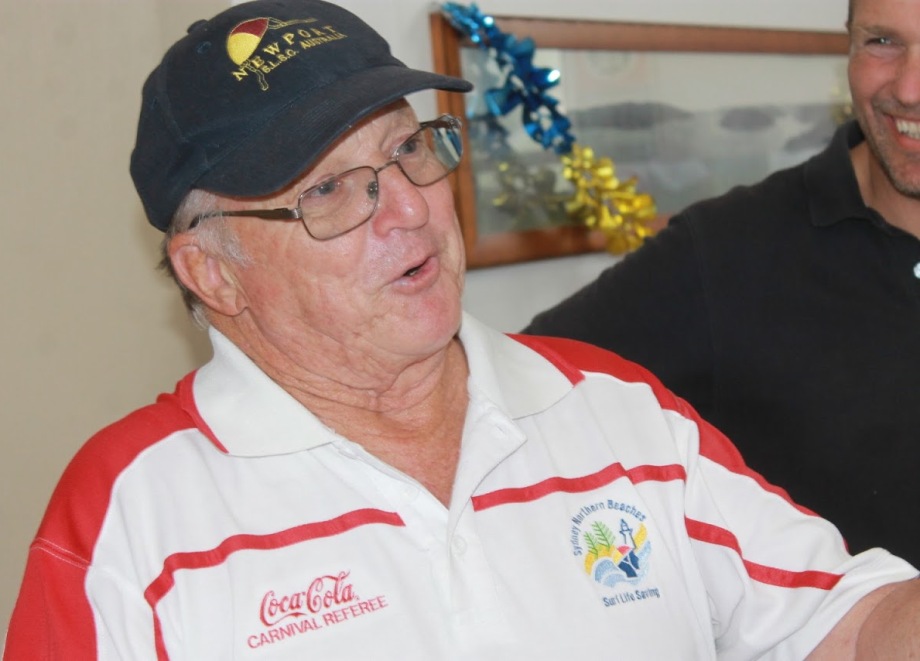 Gary making his short speech
Below is a small insight into Gary's service at Newport Surf Club and elsewhere in our community. We were also privileged to celebrate Gary Cook as our Profile of the Week (
Issue 133
) where you can read more about the gentleman's work and love of Pittwater.
The Pittwater Ocean Swim Series is funded by Pittwater Council to aid the fund-raising events for the lifesaving clubs. Entrants fees and sponsorship funding for the swims generally bring in a combined Income of around $140,000 for the Pittwater Clubs. The funds raised help our local surf life saving clubs to provide equipment and related services to continue their Community work.
The next swim is at
Avalon Beach
on
Sunday 17th January
,
Mona Vale
the following Sunday (
January 24th
) and then, on
January 31st
, the Big Swim from
Palm Beach to Whale Beach
.
Information on the remaining three events in the Pittwater Swim Series can be seen at
oceanswims.com.au
GARY COOK- BRIEF COMMUNITY SERVICE RECORD (2015)
Newport SLSC – Joined 1961 as a Cadet, continuous membership to 2015 -54 years
Patrolling Member for 16 years, 9 years as Patrol Captain
Driver and Crewman "Bartender" Surf Rescue Power Boat 1969-1974
Positions held, President, Deputy President, Club Captain, Competition Organiser, Assistant Secretary, Carnival Organiser, Publicity Officer & House Captain
Total 26 Years on Management Committee including 11 years on Club's Executive
Current member of Judiciary, Pool to Peak Swim, Life Membership & Honours, Board of Surf Sports
Life Membership granted 1979
Most Outstanding Committee Member 2006
Clubman of the Year 2010
New Surf Boat "Gary Cook" launched 2011
Surf Life Saving Sydney Northern Beaches Branch
SLSA Level 1 Surf Sports Official since 1995 & Level 2 since 1998 to present (20 years)
Member of Board of Surf Sports Committee 12 years still current
Judiciary Committee 7 years still current
Competition Official of the Year 2001 & 2002
Distinguished Service Member 2002
Life Membership granted 2006
President's Award presented 2013
Instrumental with one other in obtaining over $20,000 worth of Sponsorship from the Beach Club at Collaroy for Electronic Beach Event Finishing Equipment plus associated gear to complement same
Surf Life Saving New South Wales
Chairperson NSW March Past Panel 10 years
Competition Official of the Year 2002 & 2005, Runner up High Commendation 2008
State Championships Area or Sectional Referee on 25 occasions
Life Membership granted 2009
Surf Life Saving Australia
SLSA Surf Coach Level 1 since 1985 & Level 2 since 1988 to present (30 years)
Member of SLSA National March Past Panel 19 years still current
Deputy Chairperson SLSA National March Past Panel 3 Years then Chairperson 9 years still current
SLSA Athletes Commission member 6 years-March Past Representative
NSW State Representative & Finalist SLSA Competition Official of the Year 2006
Surf Sports Official at Australian Championships past 17 years- Masters Beach Referee past 3 years
Chief Judge Opens Beach area past 3 years and March Past Co ordinator past 12 years
SLSA 50 year Service Award presented in 2012
SLSA President's Medal awarded 2014 (Second highest Service Award available)
Other Community Activities
Justice of the Peace for own Employers, the local Terrey Hills Community, Newport Surf Life Saving Club and other SLSA members since 1972 to present
Supplier of large amounts of Rosemary for lapel sprigs to Pittwater RSL Club members from own garden for their local Anzac Day ceremony and then the Sydney City march a week later for past 12 + years
Transport of Donated items for Newport Red Cross from donors for past 10 + years. Mother Thelma Cook a DVA Pensioner has been a shop volunteer there for past 15+ years.
Red Cross Blood Donor over many years nearly 60 donations
Honorary Auditor for a Men's luncheon group "The Wednesday Club" as part of the Royal Motor Yacht club at Newport for the past 15 years
Distributor of cartons of donated used Tennis Balls from a Tennis Centre at Collaroy over a number of years to local Primary Schools, Kindergartens, SLS Sydney Northern Beaches Branch Surf School, Surf Club Nipper Groups including Special Needs Groups, The Wheel Chair Athletes Assn of NSW for their younger age disabled Tennis players and the Red Cross shop at Newport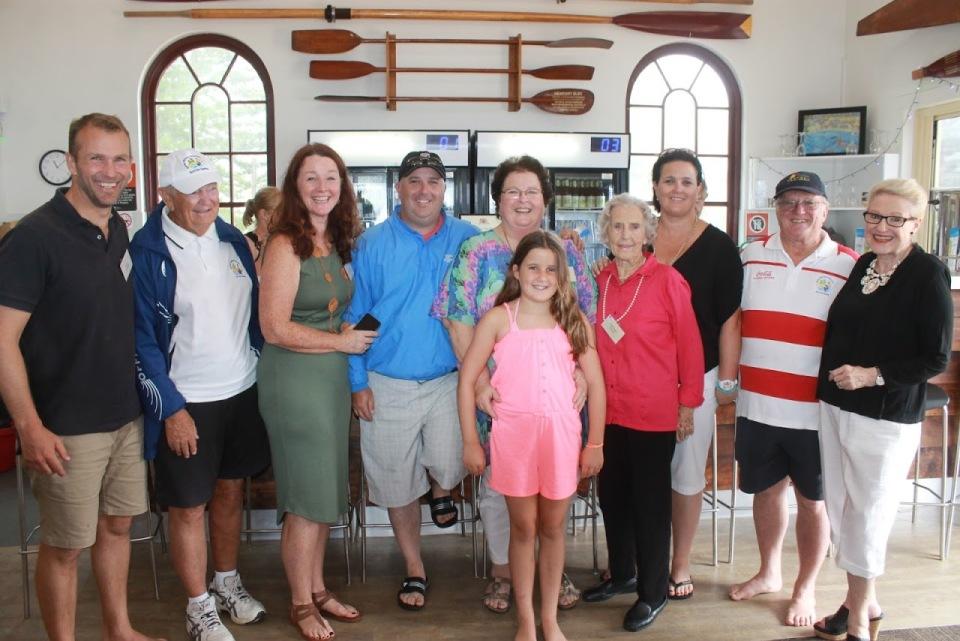 The Cook Family, with Friends and Supporters!
A few Attendees at Newport Surf Club's NSW Premier's Award for Community Service Presentation to Gary Cook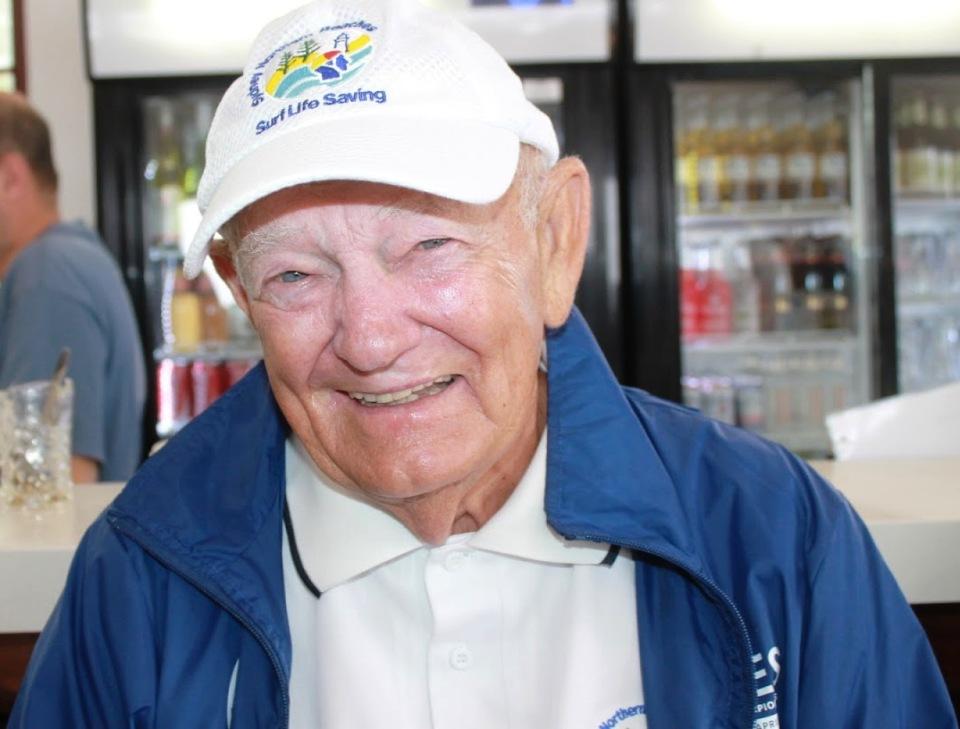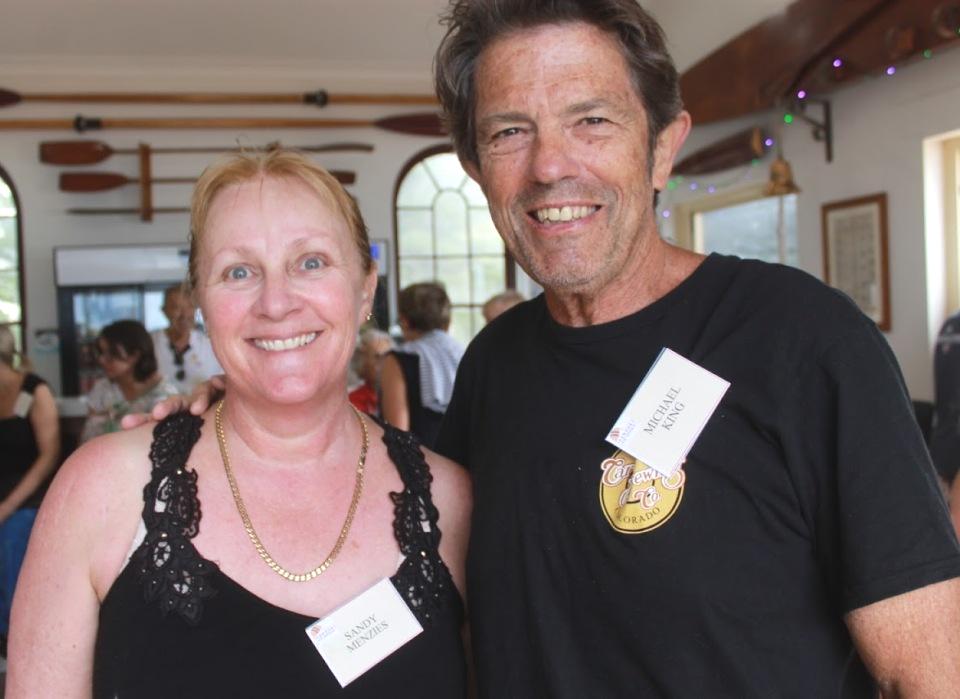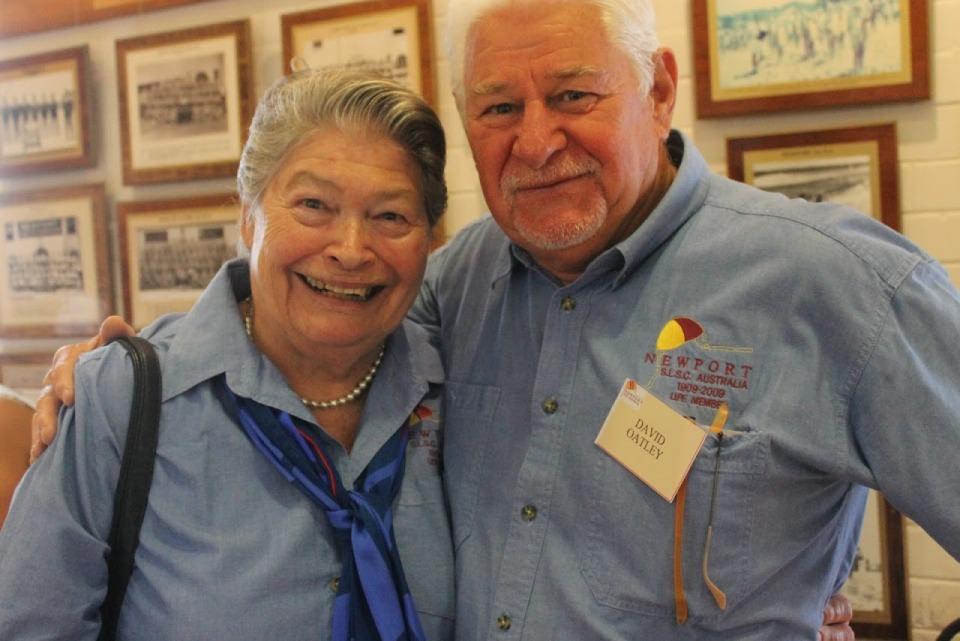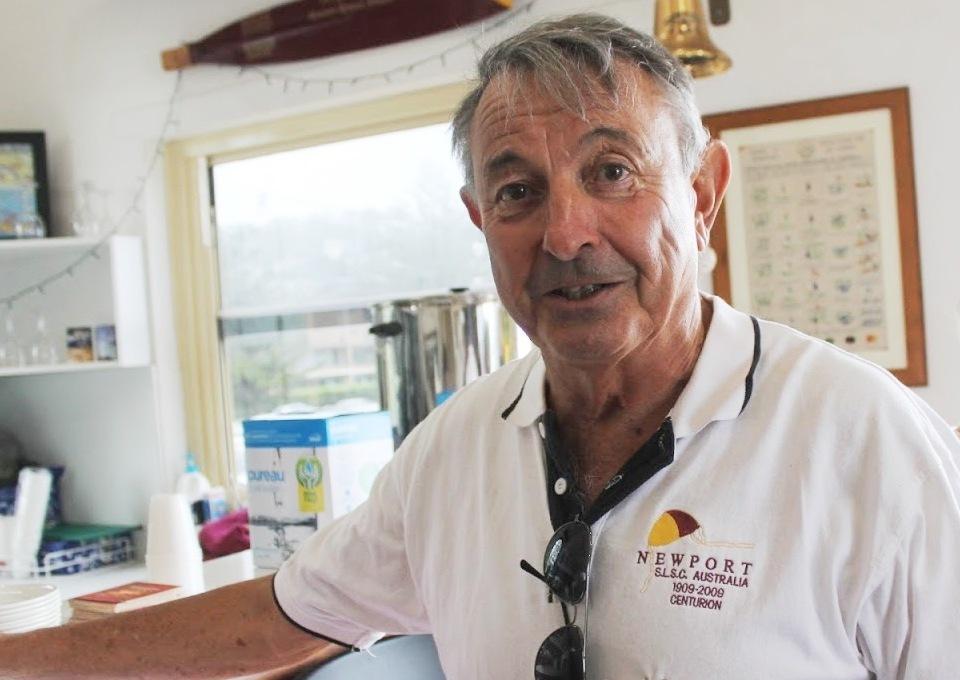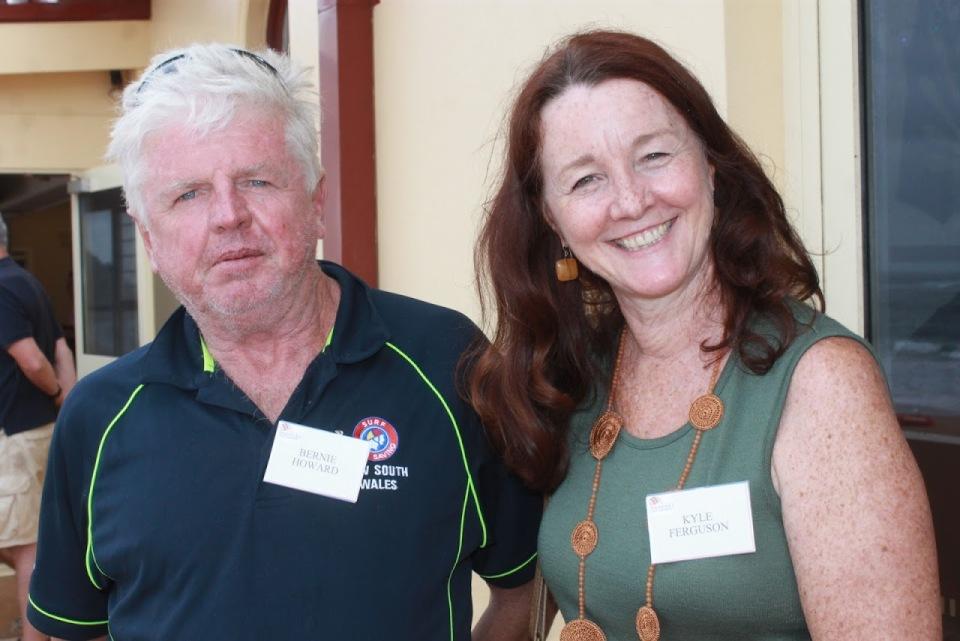 Bernie Howard and Deputy Mayor of Pittwater Kylie Ferguson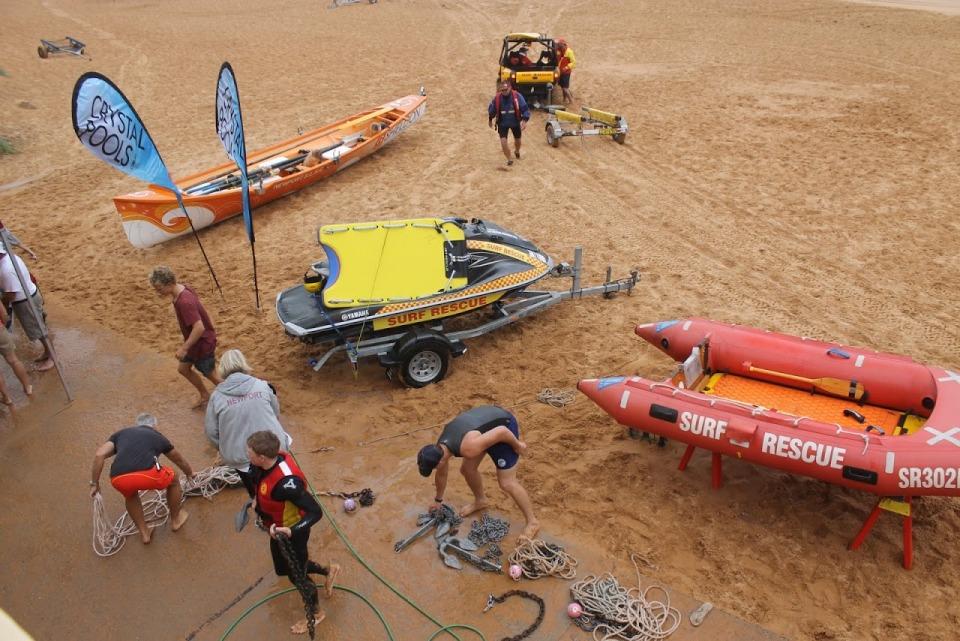 Safety Crew Clean and Pack-up