November 23 - 29, 2014: Issue 190
Michael King - 43 Season in Surfboats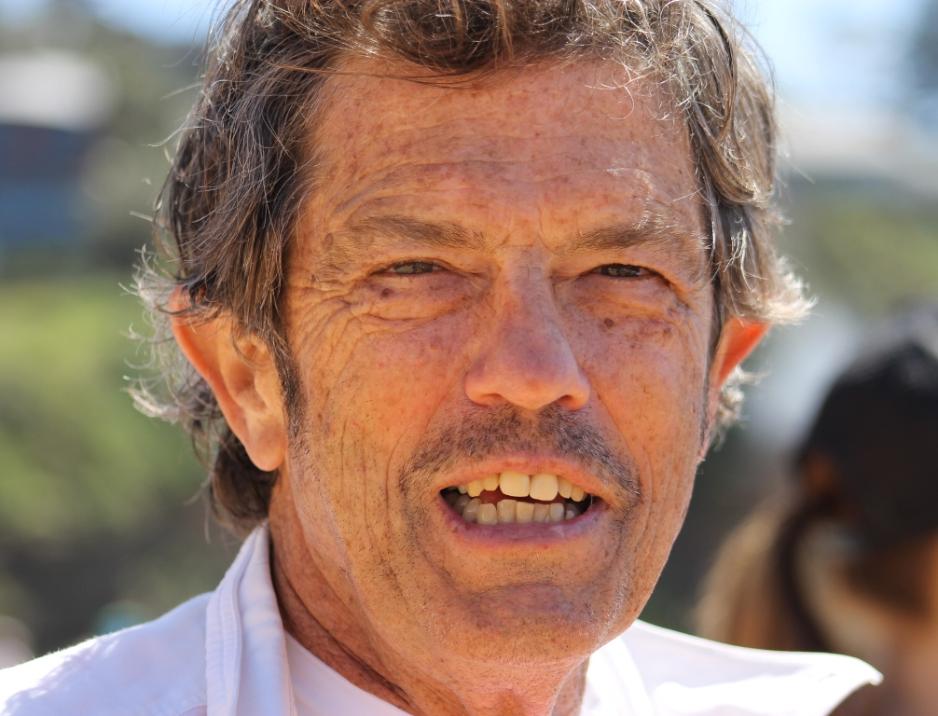 Michael King – Newport SLSC – 43 Seasons in Surfboats
Winning on surf ski at age 16, organising dances for younger members, a son of Bert King who recalls the development of powered rescue vessels 'Bartenders', a gentleman who is now 58 years young and went into boats aged 15, making this his 43rd season in surfboats, Michael King has rowed and then been sweep for many of Newport SLSC's surfboat crews. A Life Member at Newport SLSC (1994) who has literally grown up in the clubhouse and its beach, Mr. King is very relaxed, and reticent to the point of silence about winning on ski and in surfboat, over decades.
This season, 2014-15, will be yet another celebration of being out on the water and in the elements for Michael, and that, as much as choosing to spend time with those who love similar things, especially his own family and his surfboat families, seems to be what it is really all about to one of Newport's longest serving surfboat sweeps.
In between gigs with the Endless Strummers that is...
When did you first join Newport Surf Club?
I've always been there, I grew up at the surf club. My dad was there from the mid 1940's, so our family was always down there. There were Nippers at Newport in the 1960's and my brother Peter and I were part of this. We, along with Iain Taylor, are the only current members of the club who were Nippers in the '60's.
Then in 1969, when it was time, I joined the surf club, and have been there ever since.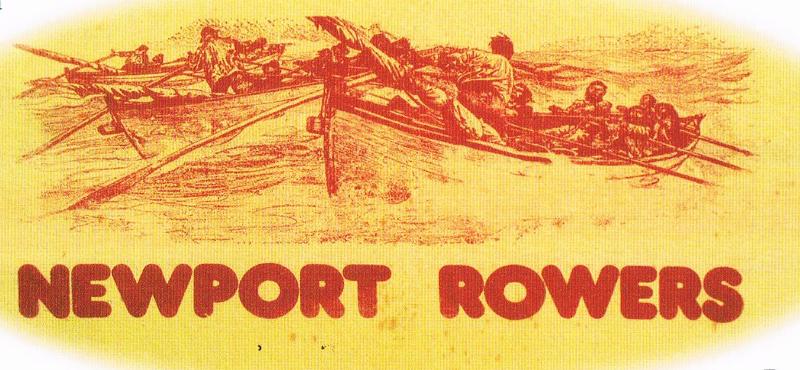 Newport Rowers - T-Shirt graphic by Michael King - 1975
When did you move into surfboats – how old were you?
15; my dad was the boat Sweep and he got a few of my friends and myself and we just started rowing. I wasn't good at much else, so that was it.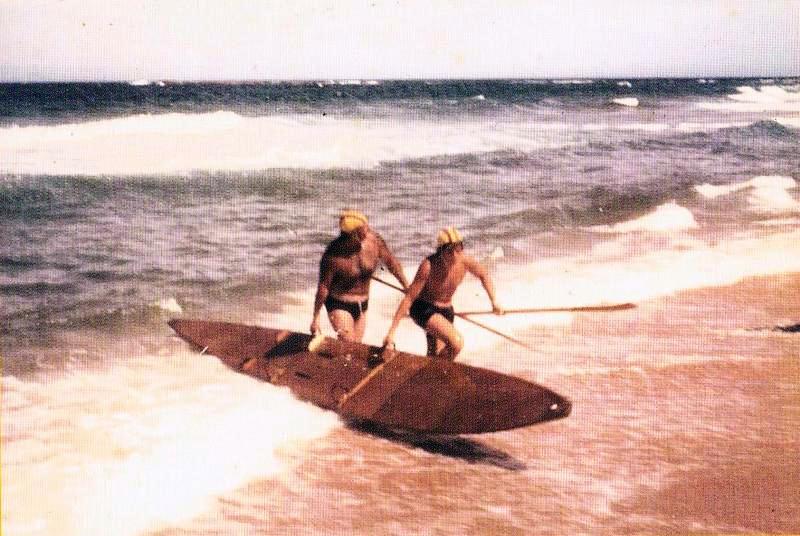 Bert and Michael King - 3rd in Open Double Ski at Newport Carnival - 1973 - Michael - "I paddled skis, but never raced much. My brother, Peter was the ski paddler."
You have, in fact, had an outstanding run in the surfboats, and have been called in to teach people on occasion – in 2007 you conducted a class at Ulverstone SLSC – in Tasmania ?
Through Surf Life Saving I did my coaching education – when I first left school I did my teaching at Uni – I never actually taught this but this has always been something I've been interested in. Through this interest I did my Coaching Accreditation Level 1, and then that led on to Level 2, and then Level 3 Coaching Accreditation. The next step was a Graduate Diploma being offered – as I'd done my degree earlier I could do the Graduate Diploma in Coaching and Physiology and then was told there was a Masters in Applied Science which I did too. I graduated in this in 2004/2005 and got my Masters.
Because of this I'd always been interested in coaching and assisting coaches. We do Level 1 coaching courses, which are the start out level, and I enjoy teaching those and helping out where I can.
There are many successes in Youth crews under your tutelage – why do you put so much into the upcoming rowers?
In some ways because I had so much invested into me while growing up. There are some who focus on the Open Competition and senior competitors.
I think it's a wonderful sport and there's nothing better then getting a bunch of kids who are enthusiastic but hopeless at everything else to excel in this. There are kids who don't respond to the way sport at school may be run – if you are not particularly good at sport at school, if you can't run that fast, can't kick, can't catch, can't pass – you don't get much of a go.
Over the years I've found that the kids that get the most out of the surfboats and becoming part of a rowing crew are the kids who are considered the nerds. That's not to say all of them are like that, we have some who excel prior to beginning, but those who do excel as well are those considered not really the sporty kids. They get into this, surfboat rowing, and all of a sudden they are Branch Champions. It's just fantastic.
Some of my guys at the moment are outstanding athletes – sprinkled among these are some who have a great passion for surfboats that causes them to develop great skills, develop their self-confidence and have great growth in the sport as well as themselves.
Through doing this they realise you have to put in an effort and the only way you're going to get anywhere in anything or get anything out of the sport and life is through putting in an effort.
So if I approached you to become part of a boat crew….
Generally I'd be the one pestering you.
Where do you start with someone who shows up, has a passion for the surfboats, but no knowledge of what's involved?
First off we get them down to Pittwater (to the still water) and basically just get them in the boat. you give them basic skills so that they get to run through the basic rowing skills and the safety side of it – which is that you never get on the beach side of the boat, you always hang on to your oar, and you always look at the surf; check the conditions.
Once you have given them these basic skills you then pick your day and as soon as possible you get them out in the surf, because once you get them in the surf, and they catch that first wave, you see their faces just light up and they just go "How good is this!?"
You've got them from then.
You have also swept a few Masters Teams to victories too – how did that begin?
My wife started rowing – she decided if you can't beat them join them, so she started rowing with some other Nipper mums and they have done very well over the years, winning a World Masters on one occasion.
So the whole family shares this passion?
Well, yes. My son rows in my under 23 crew, The Jollytails, and my daughter just started rowing as well. My brother Peter rows, dad did – so everyone, yeah.
The 2014/15 season will be your 43rd in surfboats. When you look back over that four decades what are three highlights that stand out for you?
One of the main highlights would be just being able to keep doing it – to be able to stay fit enough to do it. It's a highlight just to be on the water and out on the boat. even last night when we were out off Newport Reef, it was choppy and a bit miserable but we were out off the end of the reef and saw a shark. Being out there and seeing things you don't normally see is great – we see penguins, sharks, whales – so that is definitely one of the highlights.
One of the competition highlights was doing well in the World Masters with my wife. Another would be when my son and I came 3rd in the Australian Championships a couple of years ago in the Under 19's.
A third would be being involved in Surf Life Saving and the surfboats where you can pretty much rock up to any beach in Australia and know someone.
You enjoy all the travelling to the different carnivals?
Yes, trips away are always a highlight of the season. Camping, meeting with others, the places you see; it's all good fun.
What is the best thing about Surf Life saving for you?
There's the community service side of it but I don't think most people join because they think 'I want to do some community service' this is a positive outcome that eventuates from joining. The skills that you learn within Surf Lifesaving are fantastic – the surf rescue and the resuscitation and fitness, those are the best aspects to me.
I count myself lucky to have grown up around a surf club and being able to stay involved in it for so long.
What are looking forward to this season?
Over the last three to four years my son's crew have moved up into Under 23's. they got, as I said, a 3rd in the under 19's, and they are now coming up and developing into a very strong crew so I'm looking forward to them developing further and getting some good results, and some good times as well.
My Open Men's team is also developing into a strong crew, they've had an up and down couple of years but they're staring to gel for this year.
My daughter is starting to row so I'm looking forward to having her out in the surf .
Round One of the SLSSNB Boat Premiership was just run at Bilgola – what is the difference between rowing at Bilgola Beach and rowing at Newport – what advantages does beach knowledge bring?
There is not a lot of difference between Bilgola and Newport – a lot of it involves the surf at any carnival but beyond that it comes down to the sand and how coarse the sand is. From about Mona Vale and further north it's a lot coarser sand. The further south you go the finer the sand is, until you get down to Manly and it's very fine, and then down to Bondi and it's that whiter finer sand.
What the finer sand does is give you a finer break, so you'll find a flatter beach. The coarse sand sets up a bit of what is called a 'bern' and sets up a steep edge. Beaches like Newport, Avalon and Bilgola, at high tide, have a bit of a shore-break, sometimes a nasty shore-break, Mona Vale, Whaley and Palmy are the same.
The further you go south it's not as bad.
So what we gain from being up here on the Northern Beaches is that we're used to getting off, we're used to getting into the boat and away quickly off the edge in a steep nasty shore-break. We do that in training all the time.
There's no great advantage in this apart from crews that compete here who don't practice in these conditions as conditions change all the time.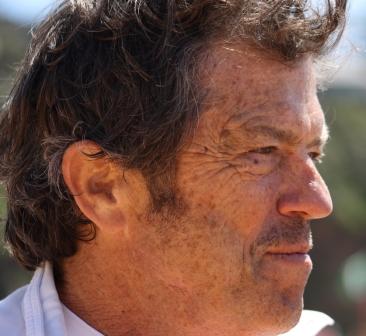 What I'm doing as a Sweep is constantly looking at the surf, watching and seeing what is happening with it. we have alley ways to go in and out from the beach, so there's not a lot of leeway where you come in, but by looking at the surf , watching the gap between waves and seeing a spot where it might be a little bit easier to get out or come in, you can get good results.
What is you favourite place/s in Pittwater and why?
The little beach just inside Longnose Point, it's gorgeous. When I was going out on dad's boat we would go in there to hide form the nor'easter. As I kid I loved climbing up the creek and the waterfall through there.
I take every opportunity when we're out rowing to stop in there for a little break - it's a beautiful place.
What is your 'motto for life' or a favourite phrase you try to live by?
Be nice to everyone.
If everyone did that we wouldn't have too many problems. When you break every religion down to its most basic message that message is 'be nice to each other'!
It's not hard, is it?

Michael's Sweep Paddle - The Makos. - BilgolaBoat Carnival - SLSSNBPremiership - 2013
Newport March Past Team with Michael King the Flag Bearer, then (l to r): Geoff Sproule, Dave Oatley, Dave Malone, Phil Wyndham, Gary Cook, Steve Morris, Stephen Pollard,Keith Johnston, and Trevor Clarke. Picture from book Newport SLSC – The First Century 1909 – 2009 – complied by Guy Jennings. Published October 2009.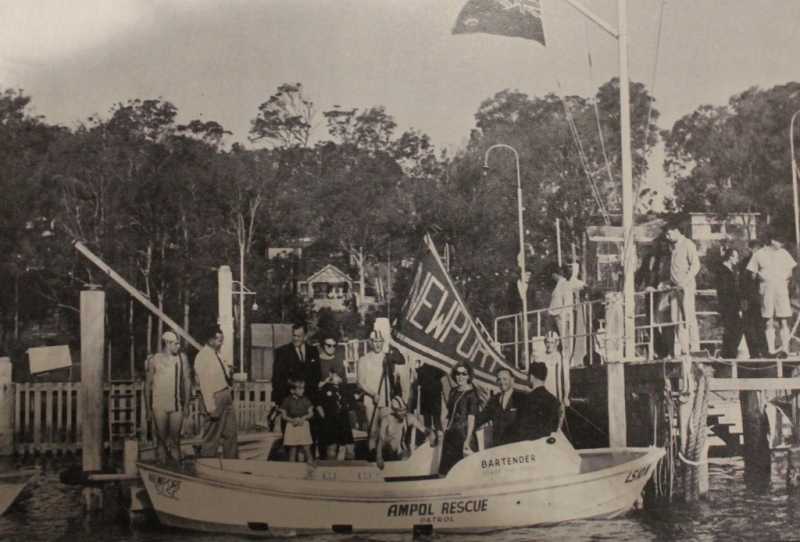 Second Bartender being launched at RMYC by Cmdr. Alan Leslie. Newport SLSC Patrons Kel Harrison, 3rd from left, also includes Bert, Michael and Peter King and Jack Hopper- 17th of May 1969. Picture from book Newport SLSC – The First Century 1909 – 2009 – complied by Guy Jennings. Published October 2009.
The Endless Strummers - 2014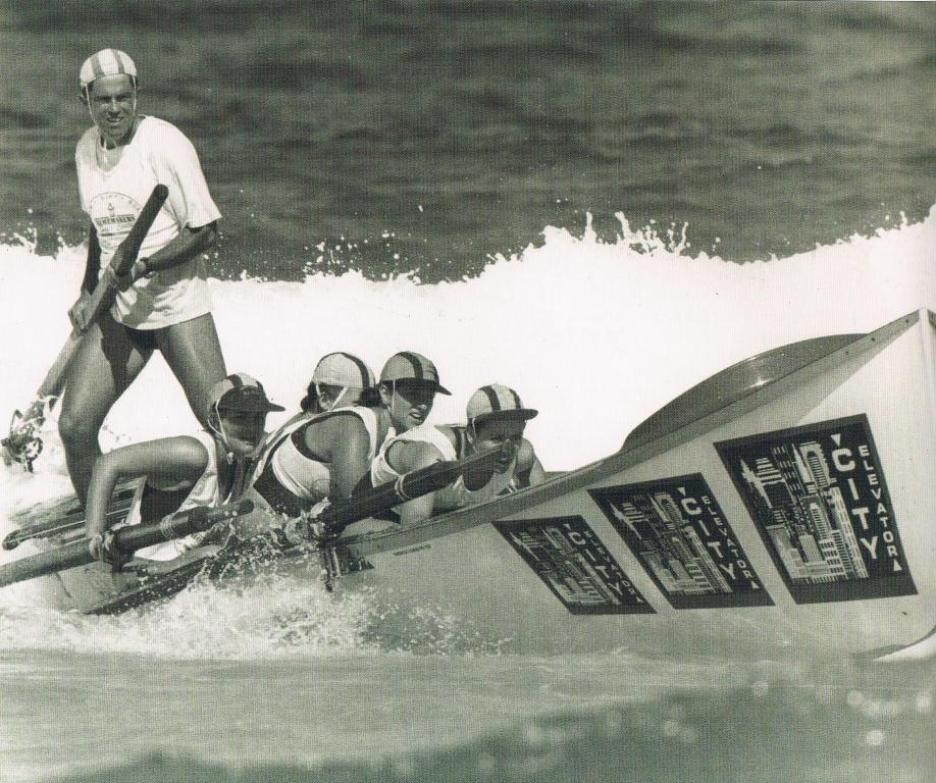 Above: Newport women's Boat Crew - finished 3rd in Women's Championship at South Maroubra in 1996- Michael King (sweep) Jenny Spring, Suzanne Wilson, Jenny Pullen and Kelly Waring - Picture from book Newport SLSC – The First Century 1909 – 2009 – complied by Guy Jennings. Published October 2009.
Below: Newport Under 21 Gold Crew - Left to right: Matt Brennan, Dale Mervin, Daniel Brennan, Ben Dunnet and Michael King - 43rd in Australian Championships at Swansea, Belmont - 1993-94 season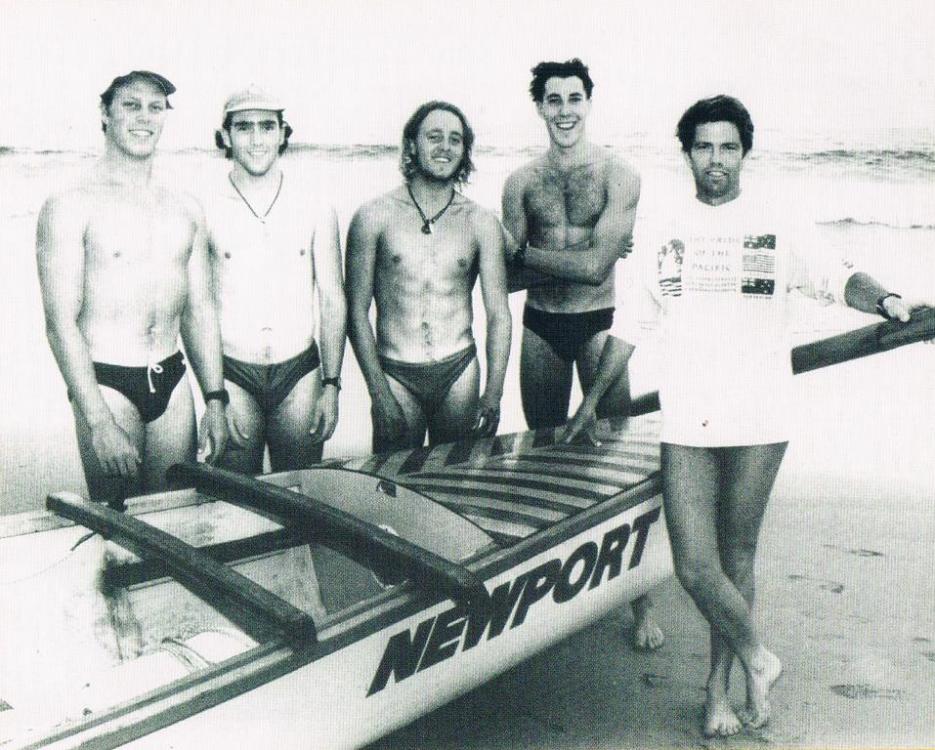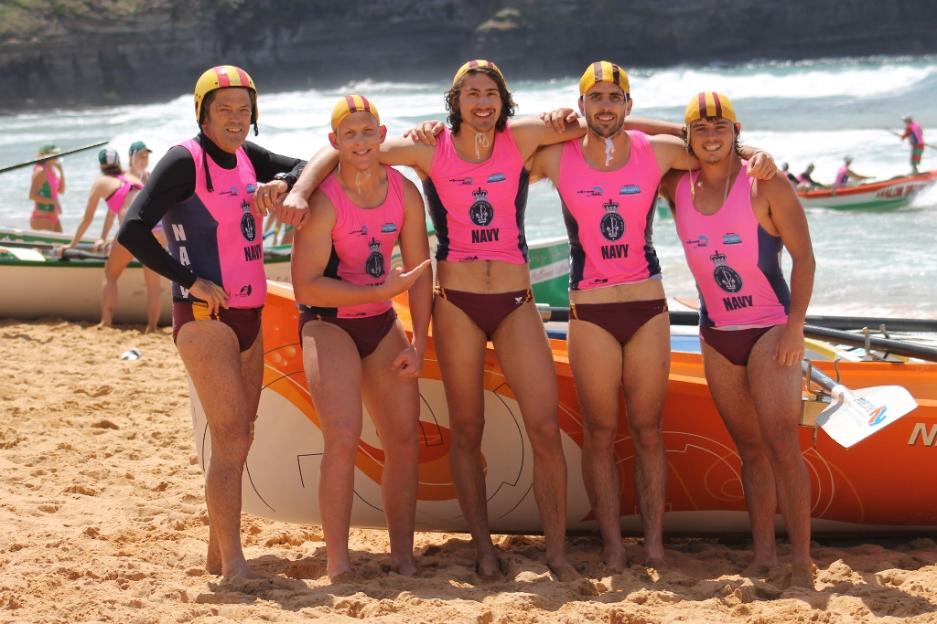 Above: Newport - 'Jollytails ' - 2013 and Below - in 2014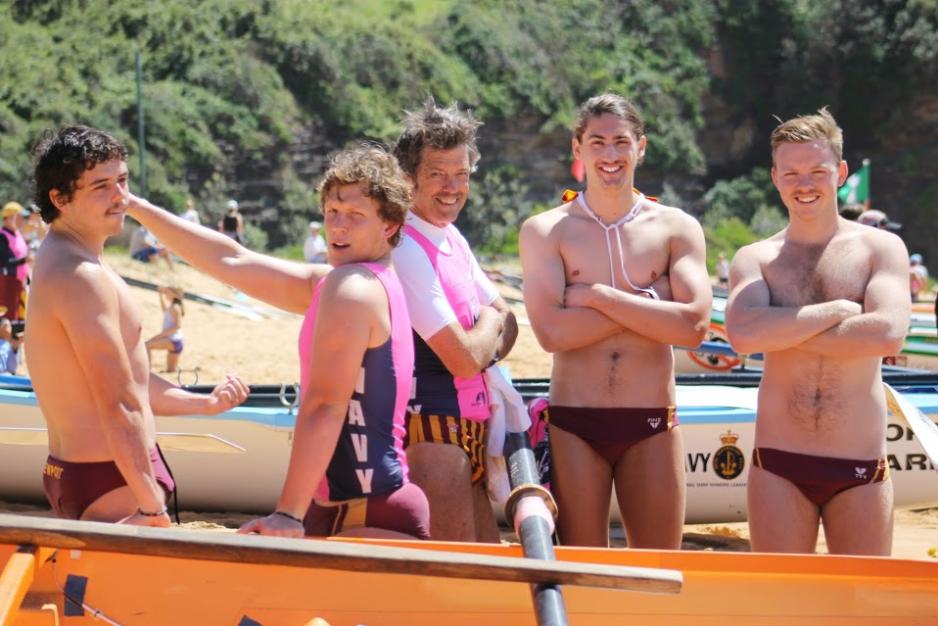 Newport Surfboat Rowers 'The Race'
By Michael King - Uploaded on 19 Jun 2008
Newport SLSC Surfboat rowers from 1909-2009 cut into a race format. Mostly new stuff.
Newport SLSC Rowers 2007
by Michael King Uploaded on 18 Jul 2007
Newport's boaties season. Starting with the trip to Perth for the Aussies, then the rest of the season.
Copyright Michael King, 2014.