May 22 - 28 2016: Issue 264
Julie Hegarty Standing as Independent Candidate for Mackellar: 2016 Election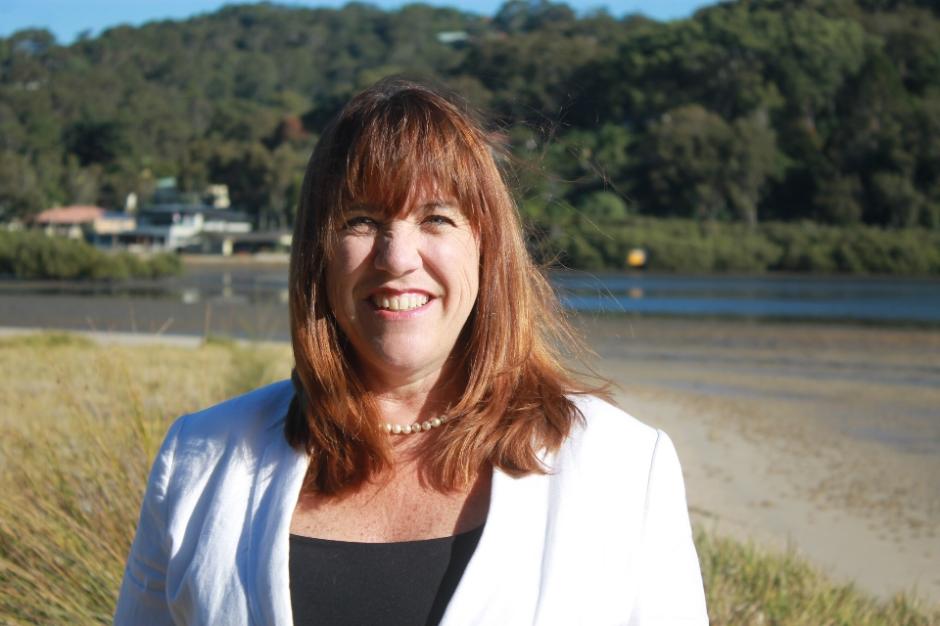 On May 19th Julie Hegarty announced she will stand as an Independent Candidate for the Federal seat of Mackellar in the 2016 Election.
The announcement reads:
"After 21 years of service to my community in a local role, and after a lot of consideration I've decided to represent my community at a Federal level for the seat of Mackellar.
I understand the needs and concerns of my community and would like to hear from anyone with ideas, issues and suggestions!!
Please email me at: JulieHegarty4Mackellar@gmail.com - or speak to me when you see me in the local area "
The very popular Councillor sacked on May 12th by the New South Wales Government from her elected position on Pittwater Council, and whom many wanted to see as the next Pittwater Mayor, has a range of experience in various jobs she has undertaken during her decades of serving Pittwater, including Chair of the Planning an Integrated Environment Committee and the Road Safety Committee and Traffic Committee.
Julie was Council's representative on the Audit and Risk Committee and the Joint Regional Planning Panel prior to the last Local Government elections.
Barrenjoey Driving School is her business, owned and operated in the area.
"I therefore have a keen interest in small business and the issues facing families and young people."
On Friday May 20th we spoke with Julie:
You're standing for the Federal seat of Mackellar - do you have a platform?
For me it's about community representation. I've been a Councillor for 21 years, have always lived in Mackellar, was born at Mona Vale Hospital, so I feel like I know my community really well and have the ability, as my track record shows, that I can represent what my community wants.
Palm Beach SLSC Out of Season Outward Bound Australia Pursuit of Mount Tennent Elevations
In Outward Bound Australia's 60th Anniversary Year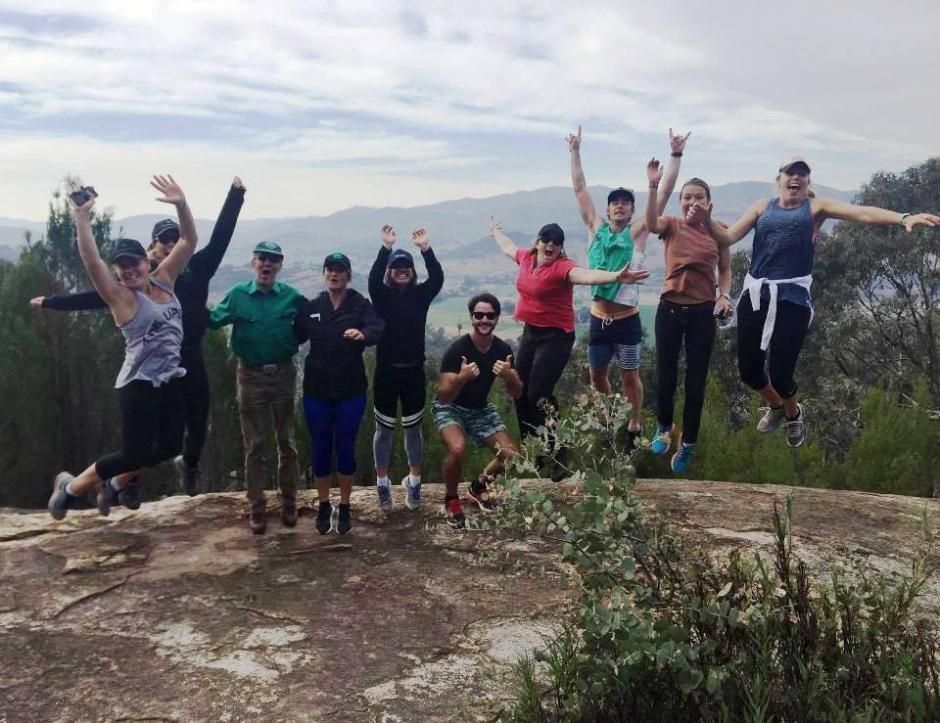 It is said that the teams that play together stay together – bonding over chocolate and champagne is good, a nice movie, a meal out together, a concert, a show, a weekend fishing trip of yarning over a campfire and taking it easy are all going to create good vibes and good memories, boost team spirit and promote caring about each other, something that is good for the health of an individual, good for the community and everything in a community.
There are other ways to make things better too, make you a much nicer and happier you, as sometimes the best way to grow together is tochoose to do just that - grow together!
Although the Patrol season has finished Palm Beach SLSC members are still striving, still having fun and still finding better ways to do for others and with others.
President of Palm Beach SLSC Kate MacDonald messaged via Facebook yesterday, Saturday May 21st, 2016:
"About to set off on our trek up Mount Tennent (ACT)with Outward Bound Australia."
Palm Beach SLSC members with Palmy Life Member Ian Curlewis, who has been involved Outward Bound Australia from 1960 to today were doing 'a little walk'.
Mount Tennent is a mountain with an elevation of 1,375 metres (4,511 ft) AHD  in the southern part of the Australian Capital Territory.
Outward Bound Australia have a motto of 'Inspiring Australians', their Mission Statement is "To provide challenging experiences that help people to discover, develop and achieve their potential."
A few hours later Kate messaged "#Summit!" and sent us through some wonderful pictures of Palmy Members atop the Mountain with that great view in the background. Ian, at 86, is smiling too as he enjoys his 56th year of sharing what this great organisation is all about.
In 1956 Ian's father (Sir) Adrian Curlewis helped establish Outward Bound in Australia with retired Australian Rear Admiral, Admiral Buchanan.
"Outward Bound" is the nautical term employed to describe a ship leaving the safety of its harbor to head for the open seas. The current program to instill life values, fitness and leadership skills began in Scotland with Kurt Hahn, an exile from Hitler's Germany. Kurt Hahn 'found that people who were put in challenging, adventurous outdoor situations gained confidence, redefined their own perceptions of their personal possibilities, demonstrated compassion, and developed a spirit of camaraderie with their peers.'
More HERE
Newport Breakers Rugby - At Home Games Against Barker Old Boys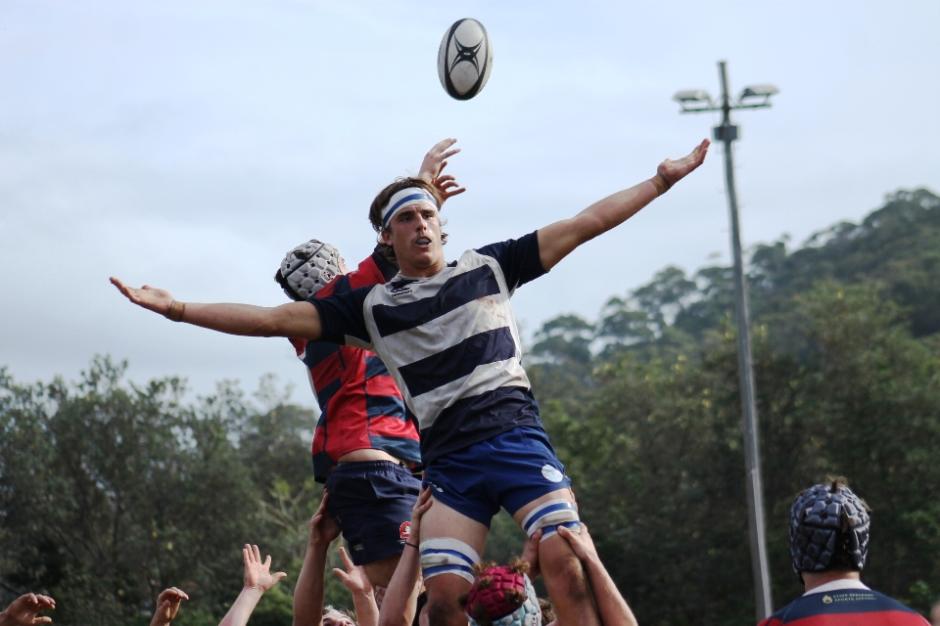 The Newport Breakers home ground is a place where you can not only smell the ocean, you can see waves breaking on Newport Reef.
The games are fast, spectacular and the club has five senior teams that currently compete in the 2nd Division competition the New South Wales Suburban Rugby Union (NSWSRU).
Newport Breakers Rugby club are holding their annual Ladies Day on Saturday June 4th, as "Rugby by the Sea" for 2016, when the Breakers take on Waverley.
With views of the ocean, you will sip champagne, dine on the local produce and catch up with friends. You will be hosted in a spectacular themed venue for 3 hours before making your way down to the VIP Marquee for some first class rugby action and for your chance to win some amazing prizes donated by our sponsors.
Includes: Luxury gift bag upon arrival - 3 hour gourmet food and beverage package - Entrance into the VIP marquee - Raffles / lucky door prizes / special guest appearances / DJ and entertainment
Tickets: Tickets are $50 each. Please Click Here to purchase your tickets
On Saturday May 21st the club hosted Barker Old Boys on their home ground at Porters Reserve, Newport. Some of the action from games played runs as this week's Pictorial.
New Car Parks at Warriewood+Mona Vale to Support B-Line Bus Service to Commence Construction in 2016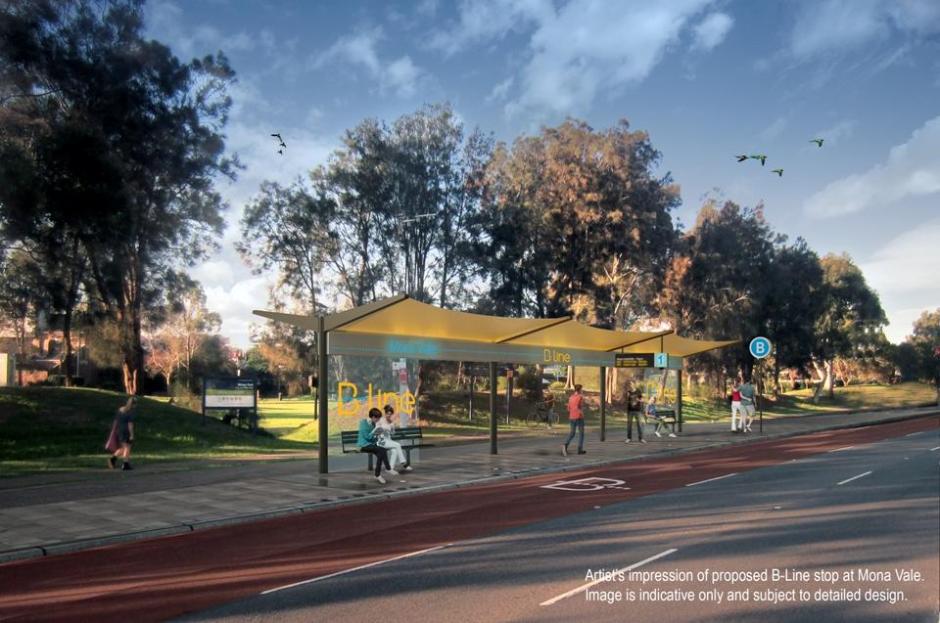 To deliver a new B-Line Bus service, a program of works is proposed along the corridor from Mona Vale to the CBD including roadworks, new bus stops, new commuter car parking facilities, localised streetscape upgrades and improvements to pedestrian and cycling links.
The project includes constructing new commuter carparks at Warriewood and Mona Vale. These were approved at an extraordinary Council Meeting held on May 19th at Manly by the current administrator of the newly merged Pittwater, Manly and Warringah Councils
Everyone is invited to attend a community information session being held at Kitchener Park Sports Centre Hall, 1610 Pittwater Road, Mona Vale on Tuesday 31 May 2016 from 6pm to 8pm. You can drop in at any time to speak with members of the project team to discuss the proposed works.
More information about both projects is available HERE
Mobile Wildlife Clinic for Sydney's Northern Beaches: Fundraiser
Mobile Wildlife Clinic
Donate at: www.gofundme.com/22abqws
When our pets get hurt or sick, we rush them to a veterinarian and are happy to pay whatever it takes to make our furry/feathery/scaly family member all better, right?
But what happens to our wildlife when they get sick? They don't have owners to rush them to the vet or pay for their treatment. Who takes care of them when they are in pain and in need of care?

We are Sydney Wildlife www.sydneywildlife.org.au
We are an organisation made up purely of volunteers - and we rescue these wild animals and care for them. However, we are not veterinarians and sometimes they need treatment that can only be provided by a professional veterinary surgeon.

At the moment we are burdening our local vets with injured wildlife and they are having to bear the medical costs, while our volunteer rescuers bear all other costs. Wouldn't it be wonderful if there was a service that helped our precious wildlife, our volunteer rescuers and our wonderful vets...?

We need your help to fund a brand new, state-of-the-art Mobile Wildlife Clinic!
The Mobile Wildlife Clinic will provide first-class treatment to our injured and sick wildlife. The clinic will be staffed by veterinarians who are experienced at treating wildlife and the clinic will also provide hands-on training for veterinary students who are all desperate to learn how to treat wild animals.

Your money will be used to purchase a van, have it fitted out for first aid, consultations and medical emergencies for animals in times of natural disasters. Your money will also be used to provide training for our future veterinarians.

With so many dangers to face - vehicle-strike, entanglement, habitat loss, attack from feral and domestic animals, human interference etc - our wildlife are in desperate need of our help.

As you know, myself and many other wildlife rescuers work long and crazy hours to save our wildlife and we don't often ask for help... But this week we reached a crisis point when 10 of our local wallabies were killed on our roads - in just one week!
Please encourage your friends to share this to their pages to get us as much support as possible. We may be able to save what's left of our precious wildlife if we all help with funding a Mobile Wildlife Clinic.
Our wildlife needs your help. I need your help.
Thank you
Donate at: www.gofundme.com/22abqws
Pittwater - Autumn 2016: Nankeen Kestrel Feasting at Newport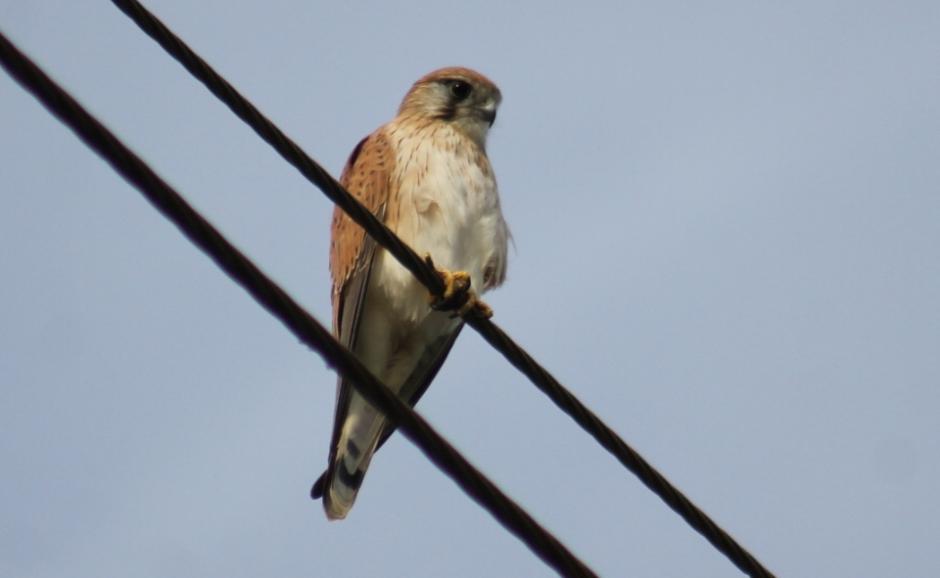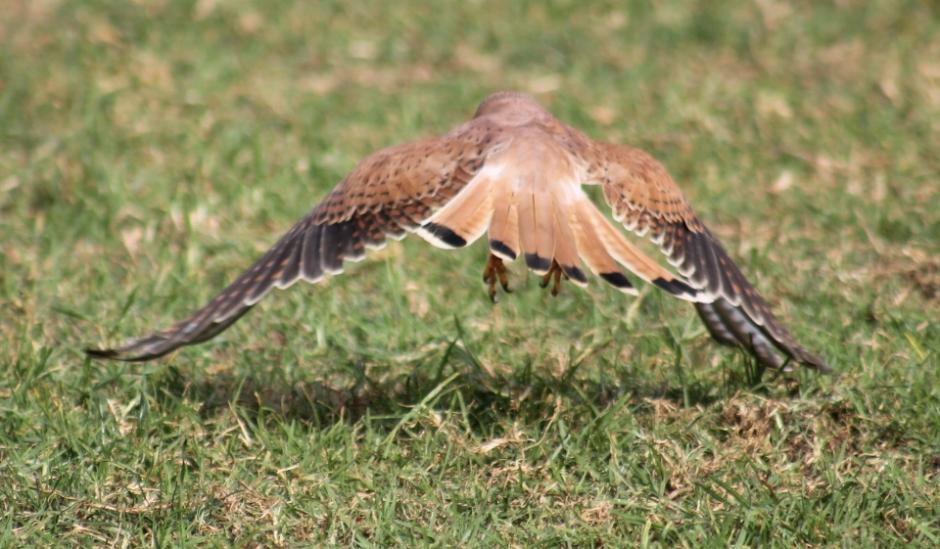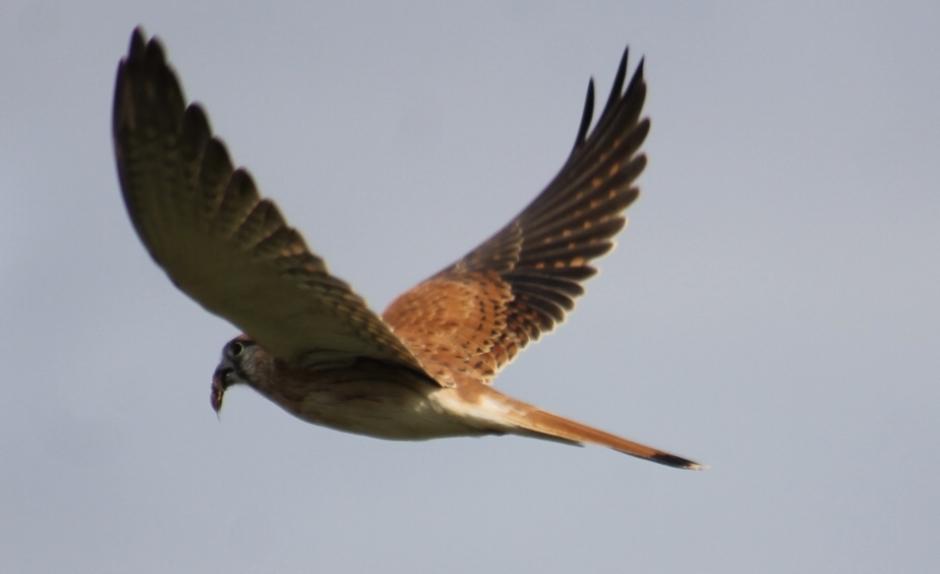 Australian kestrel or nankeen kestrel (Falco cenchroides) - photographed at Porter's Reserve, Newport, 21.5.2016 - feasting on insects stirred up by Newport Breakers rugby players - photos by A J Guesdon, 2016
The Australian kestrel or nankeen kestrel (Falco cenchroides) is one of the smallest falcons, and unlike many, does not rely on speed to catch its prey. Instead, it simply perches in an exposed position, but it also has a distinctive technique of hovering over crop and grasslands. This bird is thought to be a very close relative of the common kestrel, and probably also the spotted kestrel. It seems to have evolved of ancestral common kestrels dispersing to the Australian region in the Middle Pleistocene—less than 1 million years ago—and adapting to local conditions.
Binomial name; Falco cenchroides - Vigors and Horsfield, 1827
Nicholas Aylward Vigors (1785 – 26 October 1840) was an Irish zoologist and politician.
Thomas Horsfield M. D. (May 12, 1773 – July 24, 1859) was an American physician and naturalist who worked extensively in Indonesia, describing numerous species of plants and animals from the region. He was later a curator of the East India Company Museum in London.
A very common and easily seen raptor, the nankeen kestrel is found in Australia, New Guinea, and nearby islands, and is an irregular visitor to New Zealand. It occupies any type of land that is not too densely vegetated, but in particular temperate grasslands and open woodlands.
Diet is varied, with a large number of insects, but also small birds and reptiles, and in particular, small rodents, mostly mice. Nankeen kestrels are adaptable and hunt in a number of different ways: of these, simply perching in an exposed position (such as on a dead tree or a telephone pole) and watching for prey is the most common, but it is their habit of hovering motionless over crop and grasslands that is most distinctive.
Nankeen, also called Nankeen cloth, is a kind of pale yellowish or buff coloured durable cloth, originally made at Nanjing, China, from a yellow variety of cotton, but subsequently manufactured from ordinary cotton which is then dyed. - from Wikipedia and Collins English Dictionary
Past Features Archives (pre 2014)
Pittwater Online News was selected for preservation by the State Library of New South Wales and National Library of Australia. This title is scheduled to be re-archived regularly.
Archived Issues (2014 on) may be accessed here: pandora.nla.gov.au/tep/143700