April 19 - 25, 2015: Issue 210
ANZAC Centenary Commemoration Service - Warringah and Mackellar Federal Electorates
Sunday 19th of April 2015 - Warriewood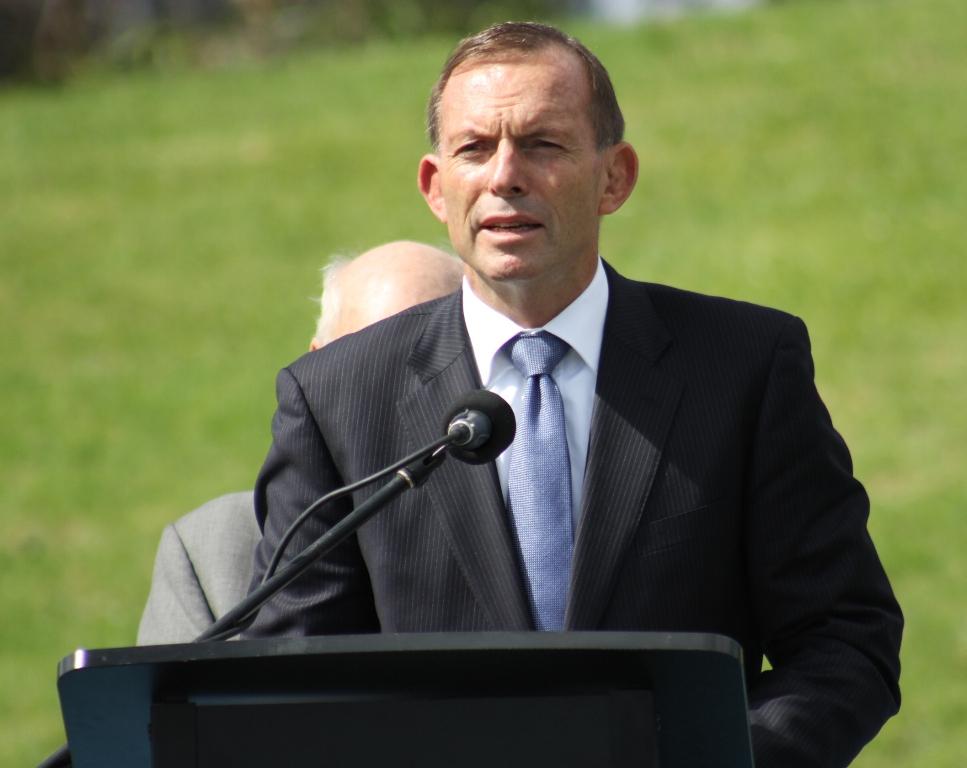 The Hon. Tony Abbott MP - Prime Minister of Australia - Member for Warringah
Prayer for the Fallen
Read by
The Hon. Tony Abbott MP
Prime Minister of Australia
Member for Warringah

O Lord, lover of souls, who through the mouth of your Prophet of old, had declared that all souls are yours, we thank You for the brave and faithful dead, who willingly laid down their lives on the battlefields of war or succumbed to the perils of the deep or of the air. We bless you for the dauntless courage of those defenders of the Commonwealth who have fallen in the cause of truth and righteousness. In your hand, O Father, we leave their departed spirits. Grant us to follow their good example in faithfulness and endurance, even unto death, that we may with them be found worthy of the crown of everlasting life, through Jesus Christ, Our Lord, AMEN.
Prayer for the Services
Read by
The Hon. Bronwyn Bishop
Speaker of the House of Representatives
Member for Mackellar

We beseech you, Almighty God, to watch over all those serving in the Armed Forces and those who still suffer disabilities through sickness or injury sustained in war. Strengthen and encourage those who have been saddened by the loss of loved ones, especially children deprived of a parents care and protection. Grant, we pray, that the same courage and resolution, the same comradeship and service shown by our predecessors may now be offered in the greater task of making a true and lasting peace, through Jesus Christ, our Lord, AMEN
Commemorative Address
His Excellency General The Honourable David Hurley AC DSC (Ret'd.)
Governor of New South Wales

_____________________________________________

Full report in Issue 211 of Governor's Address, March and Service.
ANZAC Centenary Commemorative Service Photo Albums available for community to download for their own Family Albums
HERE
- will not be available until later tonight (2000 pictures) - Album Title 'ANZAC Centenary Commemorative Service Warringah Mackellar'
Aussies 2015: Palm Beach, Avalon and Newport Ladies are GOLD!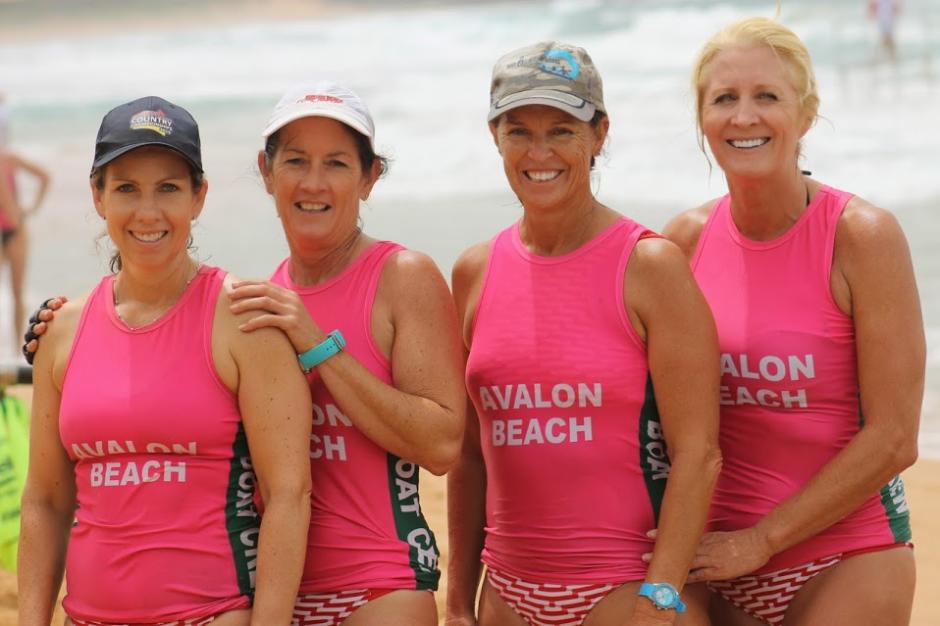 Avalon Beach Antiques at Branch Championships this year: Donna Wishart, Bev Tilbury, Kerry McEwan and Tracey McSullea. AJG Pic.
Avalon Beach SLSC's Antiques Women's Boat Crew Win Branch, States, National and Worlds in One Year - Palm Beach, Whale Beach, Avalon, Bilgola, Mona Vale, Newport and Warriewood Champions at 2015 National Titles
One of the biggest stories to come out of this year's surf sports calendar, and just completed this week as part of Aussies 2015, has to be that of Avalon Beach SLSC's Masters Boat Crew – the ladies who comprise The Avalon Antiques. In one year these girls have won the Gold Medal in Branch, State, National and Worlds. Two members, Kerry and Bev are rowing with a group from Warriewood Beach SLSC have already left our beaches to be part of the Gallipoli 100 surfboat race*.
Palm Beach SLSC's Fi Rae won two golds this week, one in the Ski and the other with team mates Di van Ooi and Annabelle Chapman in the challenging Taplin.
Newport's Jan Proudfoot and Lise Barry also took gold in the Double Ski.
More HERE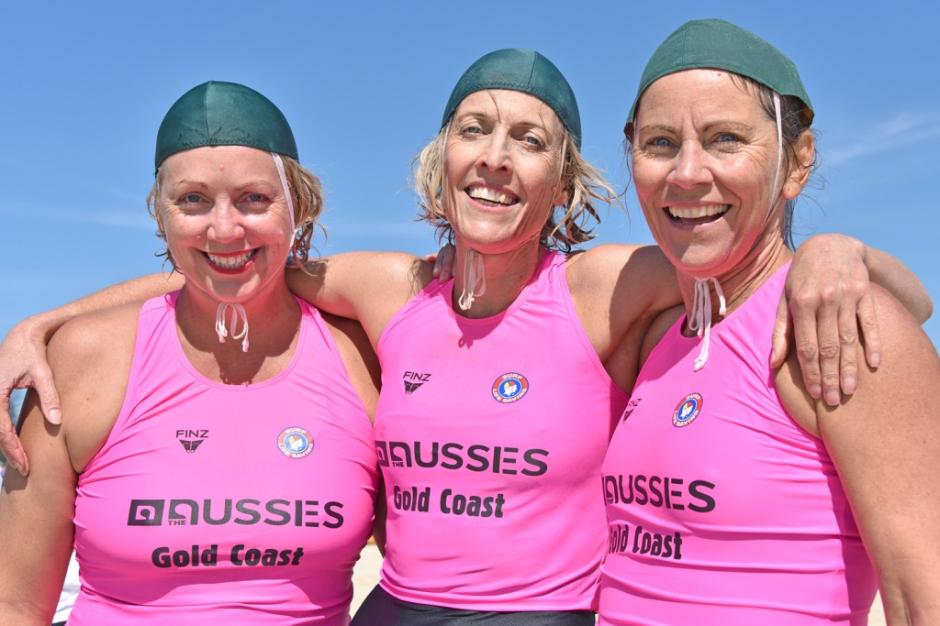 Di van Ooi, Fi Rae and Annabelle Chapman - 150 Female Taplin - GOLD! - photo courtesy Harvpix/www.harvpix.com
Avalon Bulldogs and Mona Vale Raiders Run Rampant In Hitchcock Park !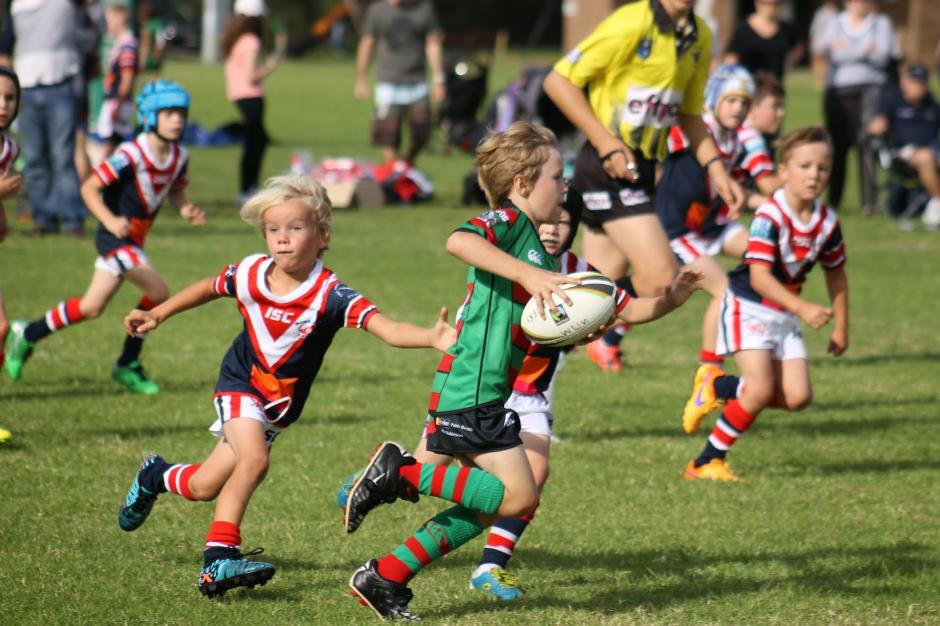 Pint-sized determination rules! - Photo by A J Guesdon, 2015.
The Junior Rugby League Football Season has commenced in Pittwater; Trial Matches are over and the games begin!
Some of the action from the Under 8's and Under 6's matches yesterday (18.4.2015) at Avalon's Hitchcock Park feature as this weeksPictorial.
First Place for First Sail Port Stephens 2015 Entry - RMYCBB's Dave Griffin Takes Divisional Honours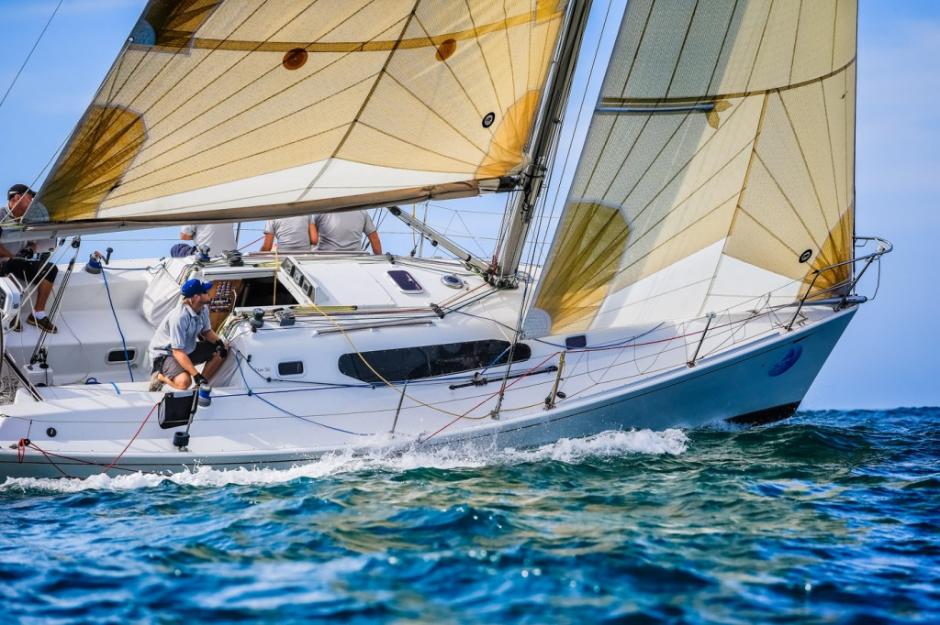 SPS 2015 Al Fresco division 2 winner - photo by Saltwater Images.
The owner of the first boat to register for the 2015 Sail Port Stephens regatta is "chuffed" to be taking home top divisional honours by the narrowest of margins in the completed Commodore's Cup series.
Dave Griffin and his Royal Motor Yacht Club crew on board the Titan 36 Al Fresco from Pittwater in Sydney beat John Veale and Graeme Davey's Elan 340 GWhizz by one point after three passage races, two inshore on Nelson Bay and the closing Three Islands Race mostly offshore today, Wednesday April 15, 2015 in magic conditions.
Full Report by Lisa Ratcliff and wonderful pictures from Saltwater Images HERE
Avalon Beach SLSC 90th Anniversary Exhibition and Celebrations
May 1-3, 2015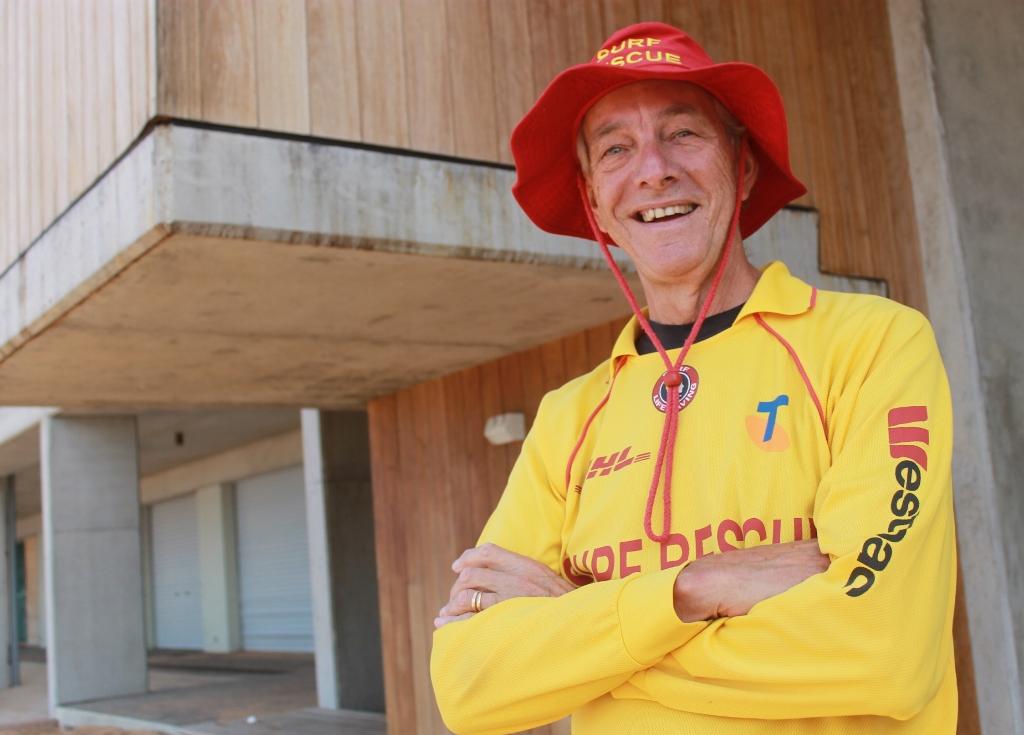 Avalon Beach SLSC member and President of the Avalon Beach Historical Society, Geoff Searl - curating the 90th Anniversary Exhibition Celebration at the Clubhouse - Open to the public May 2-3, 2015. Picture by A J Guesdon, 2015.
Avalon Beach SLSC is celebrating its 90th Anniversary this May with all past and present members invited to join in the celebrations across the first weekend in May.
An historical exhibition will be on display in the Clubs main hall throughout the weekend of May 2-3, curated by Geoff Searl, President of the Avalon Beach Historical Society and a long term member of Avalon Beach SLSC. Many who have visited past ABHS Exhibitions would know there's always items not seen before, one especially loaned example which we share this week.
The Clubhouse will be open throughout the weekend for anyone to visit and have a look at the exhibition. A gold coin entrance donation will be put towards vital equipment the volunteer members of the club use in saving lives.
Full story HERE
Youth Week 2015 - Pittwater Council brings the Big Air School Back to Avalon Skate Park for School Holidays Fun Fest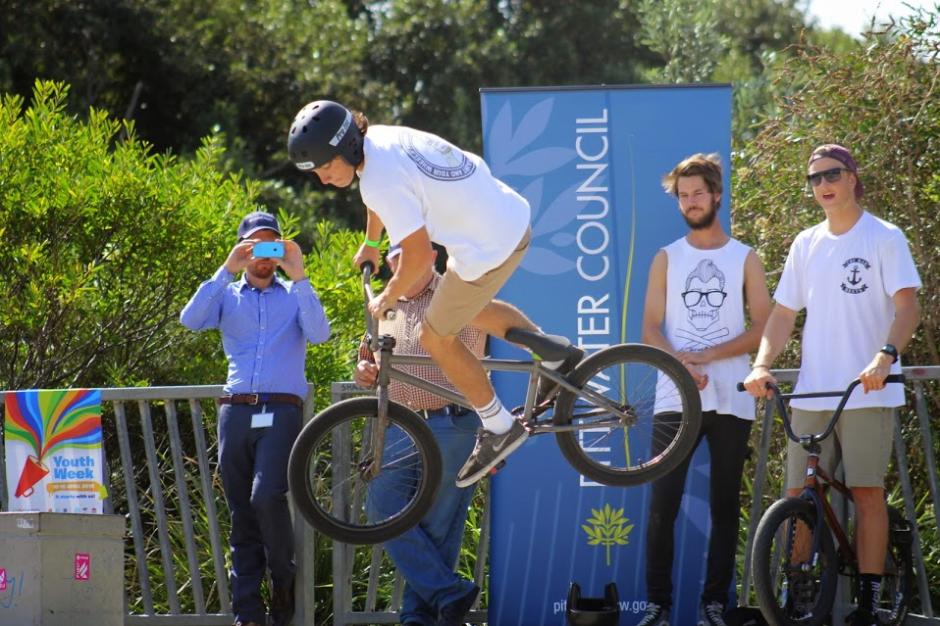 Getting Big Air at Avalon Skate Park - A J Guesdon picture, 2015..
On Thursday 16th of April Pittwater Council, in collaboration with Big Air School, hosted the third leg of the Sydney Skatepark Series at Avalon Skate Park.
This free event featured scooter, skate and BMX competitions with prizes. There were demos, a DJ, Pittwater Council representatives with heaps of giveaways, giant games and stalls including representatives from headspace Brookvale and Street Work
Report and link to Pittwater Online News photo albums (help yourself to your shots) HERE
Walk the Plank on 'NOTORIOUS'
All pirates welcome!!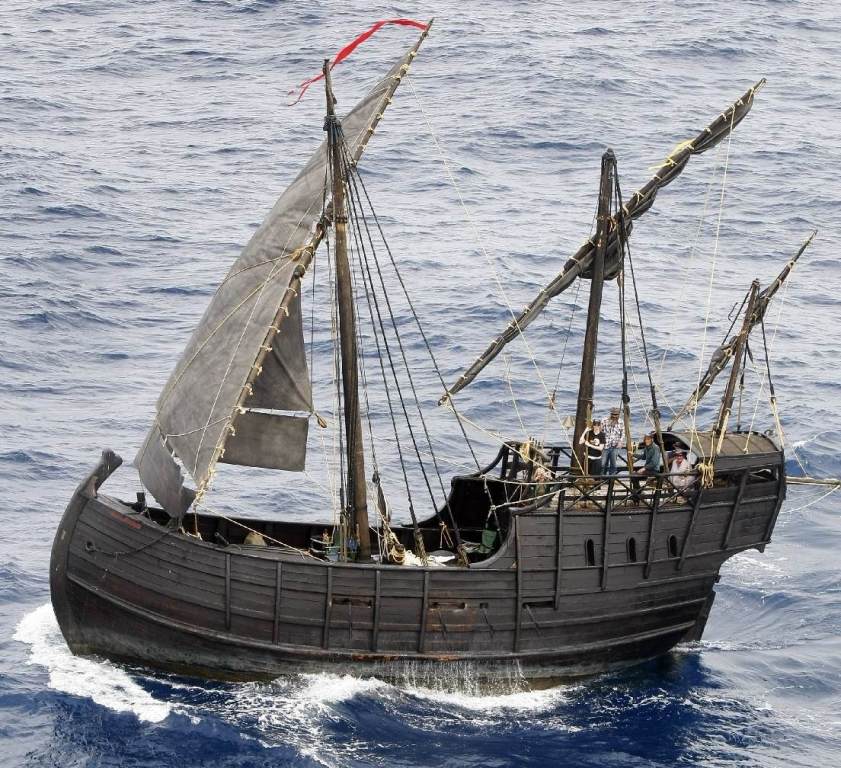 Notorious - only carvel in the Southern Hemisphere - picture supplied.
Notorious is the only caravel in the Southern Hemisphere.
Notorious will be featuring at the Royal Motor Yacht Club Broken Bay on the ANZAC Day Weekend, Saturday 25th April, Sunday 26th April and Monday 27th April, 2015 and open for Inspection daily from 10am - 5pm daily, with all visitors most welcome to board and explore above and below deck. Children must be accompanied by a supervising adult.
Read about how she came to be in a story by co-owner Felicite Wylie HERE
Autumn in Pittwater
Native Plants Begin to Unfold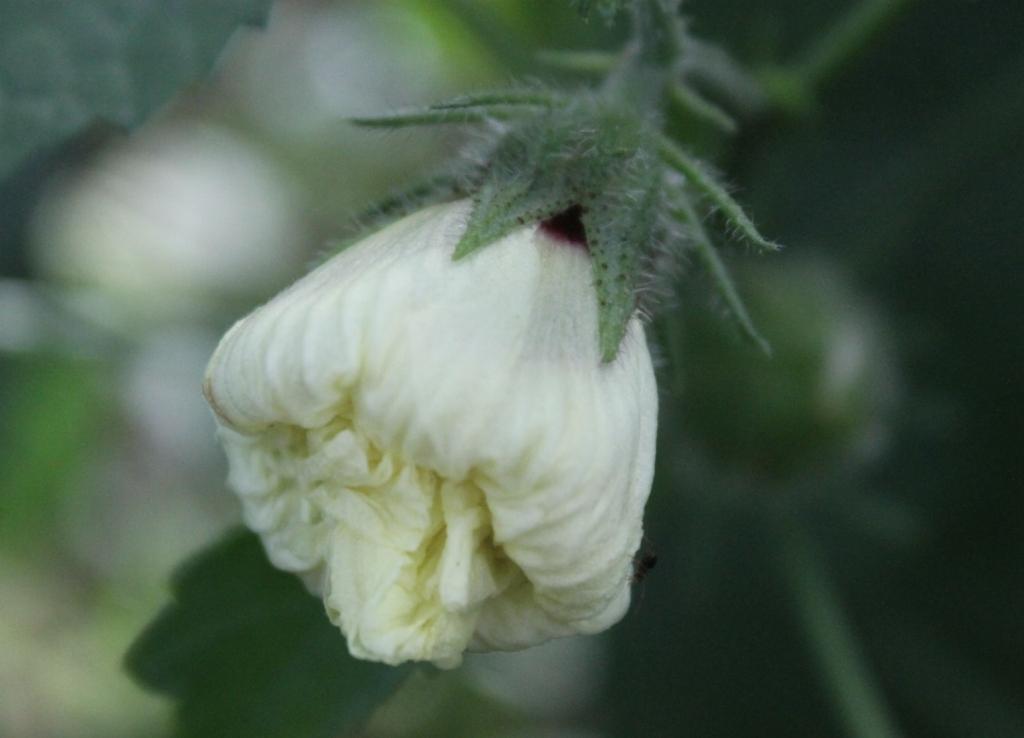 Native Hibiscus diversifolia – (foliage varies) photographed in Pittwater 18th of April, 2015 - photo by A J Guesdon.