April 19 - 25, 2015: Issue 210
Youth Week 2015 - Pittwater Council brings the Big Air School Back to Avalon Skate Park for School Holidays Fun Fest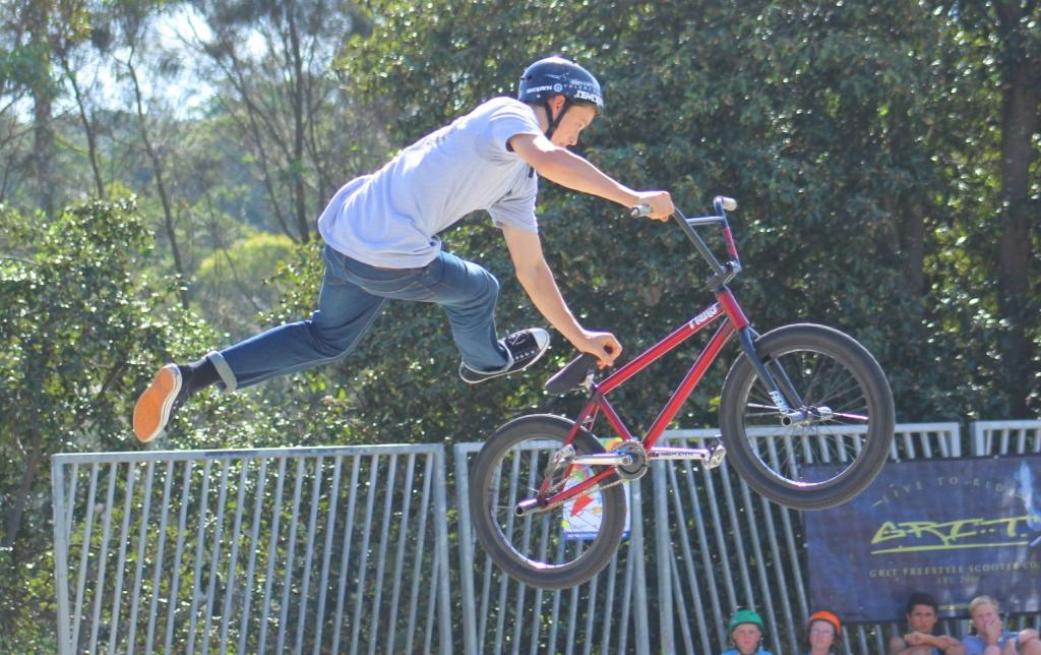 Skills a'plenty on show at Avalon Skate Park this week.
Youth Week 2015 - Pittwater Council brings the Big Air School Back to Avalon Skate Park for School Holidays Fun Fest
April 17, 2015
On Thursday 16th of April Pittwater Council, in collaboration with Big Air School, hosted the third leg of the Sydney Skatepark Series at Avalon Skate Park.
This free event featured scooter, skate and BMX competitions with prizes. There were demos, a DJ, Pittwater Council representatives with heaps of giveaways, giant games and stalls including representatives from headspace Brookvale and Street Work - whose Manly Branch opened in January 2015.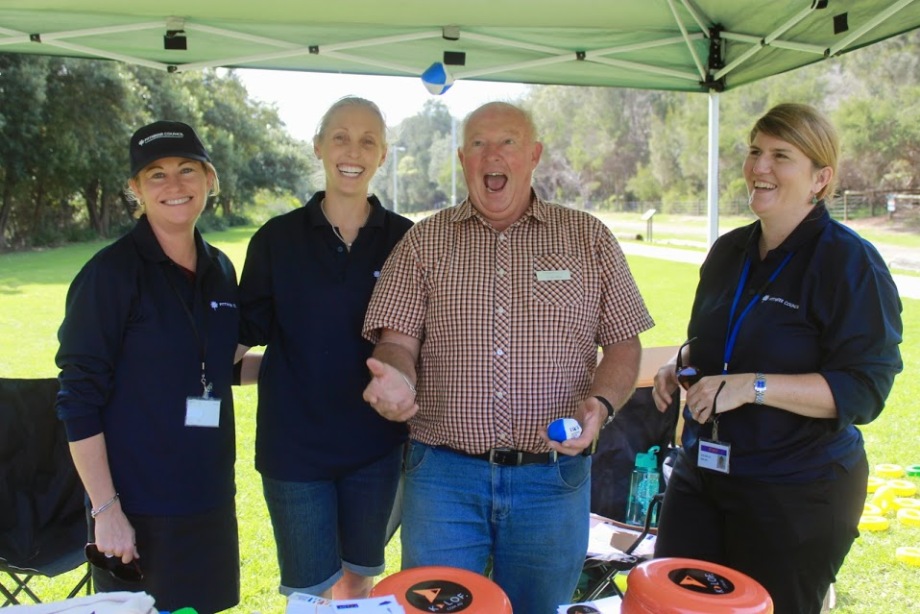 Cr. Ian White shows us how to juggle!
On Friday 10th of April a free outdoor Cinema Night featuring Disney's Wreck It Ralph was shown in Village Park, Mona Vale – great fun for all the family.
On Thursday 16th the youngest in the skate rink was two year old Connor, who was given a go even if slightly younger than the 'youth' age brackets. He did some great tricks and received a resounding applause from the large crowd. Mum Susan says he's been dong this since he was 16 months old and loves it – his tricks repertoire is sure to expand as he grows bigger!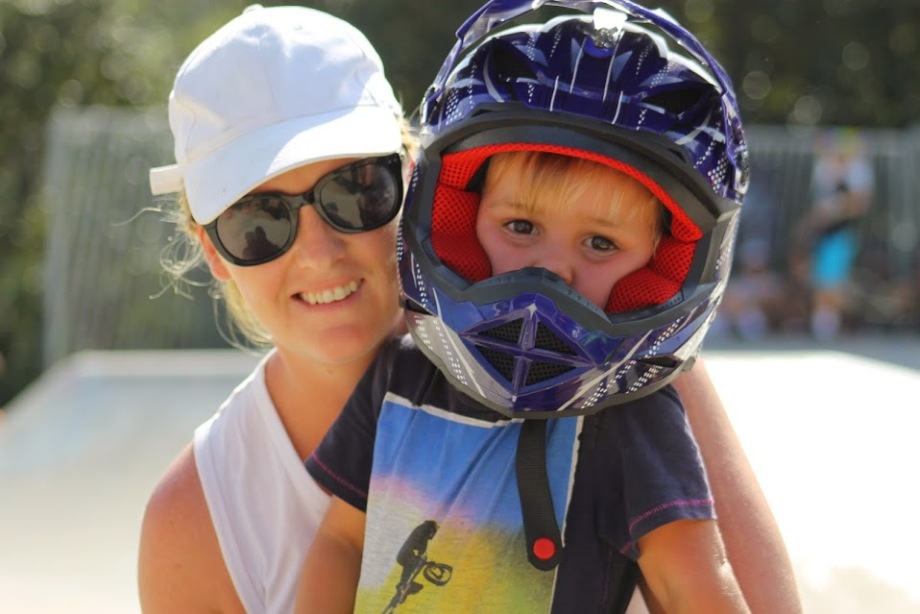 Susan and Connor.
Two other young entrants, Jones at 5 years old, and Toby at 6 years old, showed fearless determination to get their tricks right and even if they fell over a few times, they were soon back on their feet and trying again and pulled off some big stunts.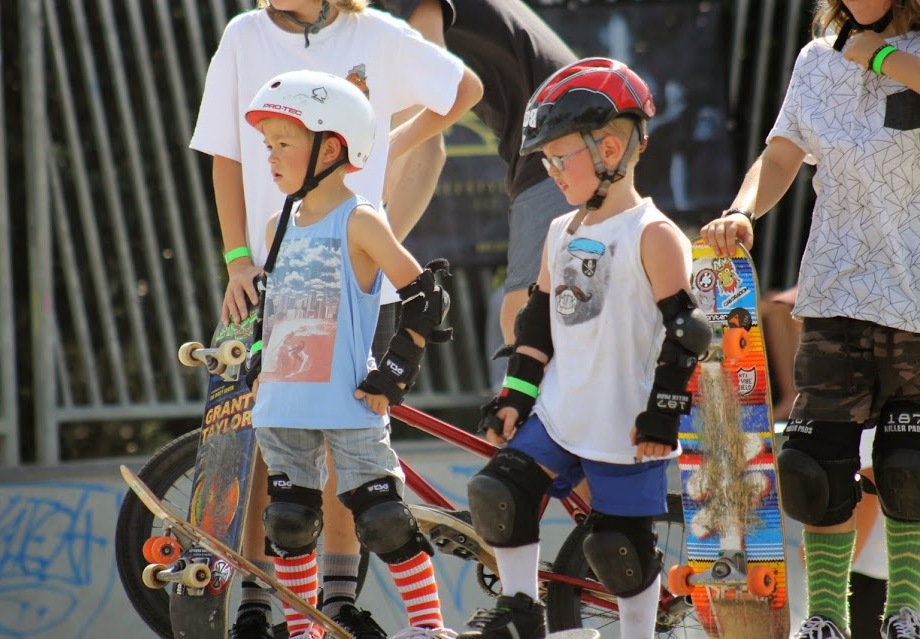 Toby and Jones.
The bigger kids had a great time, giving credence to the notion of getting 'big air' and all cheered on their mates as well as anyone else who had a go. Commentators Jack from Big Air School and Ollie from Vans in the UK did a great job revving up the crowd while DJ Sam played some apt music to make those moves look even better.
Jemima from Big Air School said they hope to return in December this year, so if you missed out these school holidays, there will be a great chance to commence Summer 2015/16 with some of the best fun you can have on 2-4 wheels.
Pittwater Council is currently working on a new skate park for the younger members of our community at Mona Vale and announced on February 4th of this year they have found a way to fund the new skate park:
Mayor Jacqui Townsend said she was delighted that Council had found a way forward to build the new skate park.
"It is important that we create facilities to meet the needs of families and young people. Discussions with young people over the years have highlighted their desire for more leisure and recreation activities.
"Further evidence of the need for another skate facility in the area is the fact that the skate bowl at Avalon is heavily used - this resulted in significant resurfacing costs of $360k to Council back in 2010," said Cr Townsend in February.
General Manager of Pittwater Council, Mark Ferguson, said that the construction of the skate park is anticipated to commence within the next 12 months.
"Our next step is to create a working group that consists of relevant community stakeholders including young people to provide input regarding the design and development.
"We are looking to create a skate park which will support a range of skate/BMX activities at multiple levels of experience from beginner to advanced level, with the ability to facilitate competition and demonstration events," added Mr Ferguson. For details of the Council report visit www.pittwater.nsw.gov.au
The Youth Week 2015 Pittwater Council events were put together with the assistance of Pittwater youth, supported by headspace and promoted through the
KALOF App
.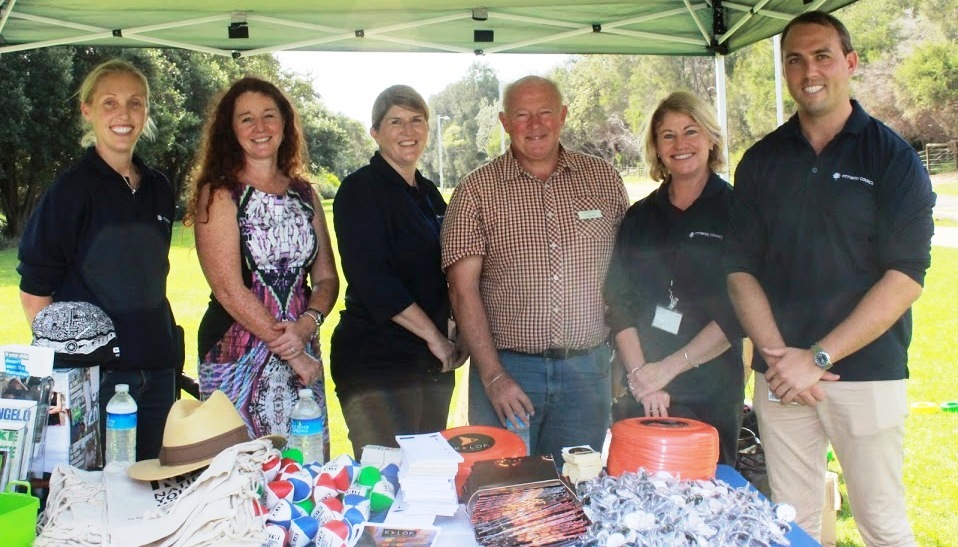 Deputy-Mayor Kylie Ferguson and Cr. Ian White with the great Pittwater Council people handing our heaps of great stuff.
Pittwater Online News took some photographs on Thursday and has placed 6 Public Albums for those there to help themselves to a few shots for their own Family Albums. We've left the fuzzy in-between shots up as well so you can see how your style is developing.
We share some of the action here this Issue: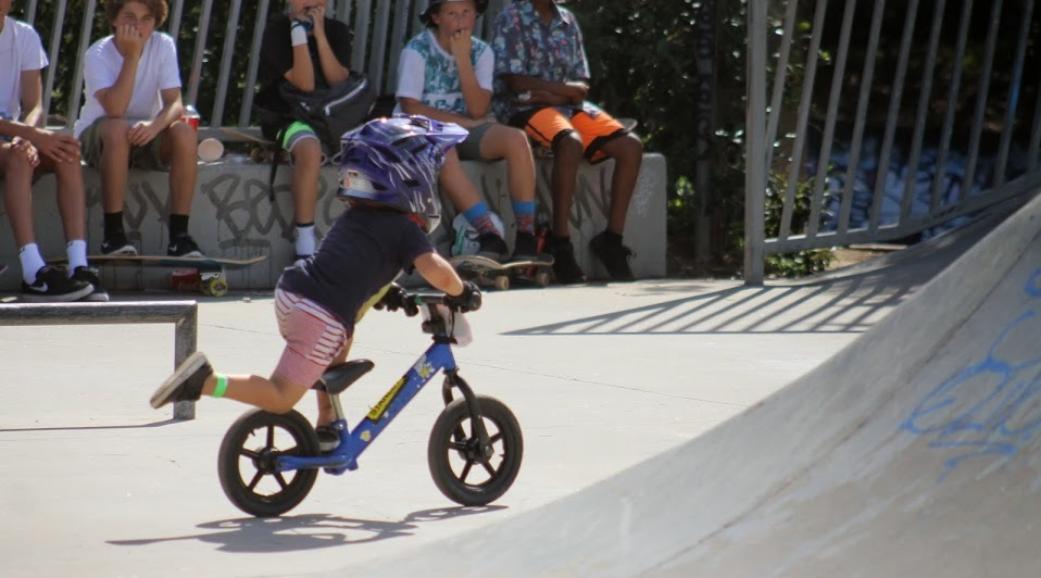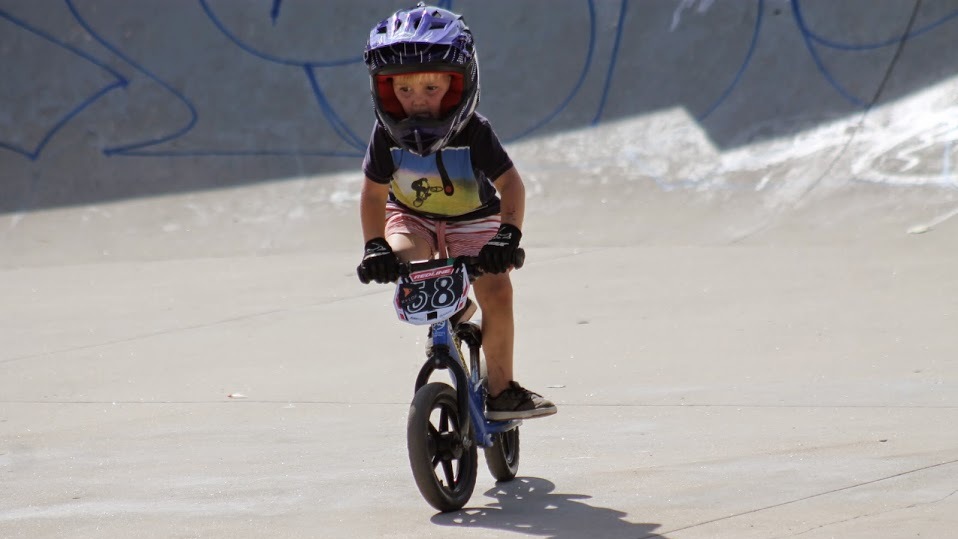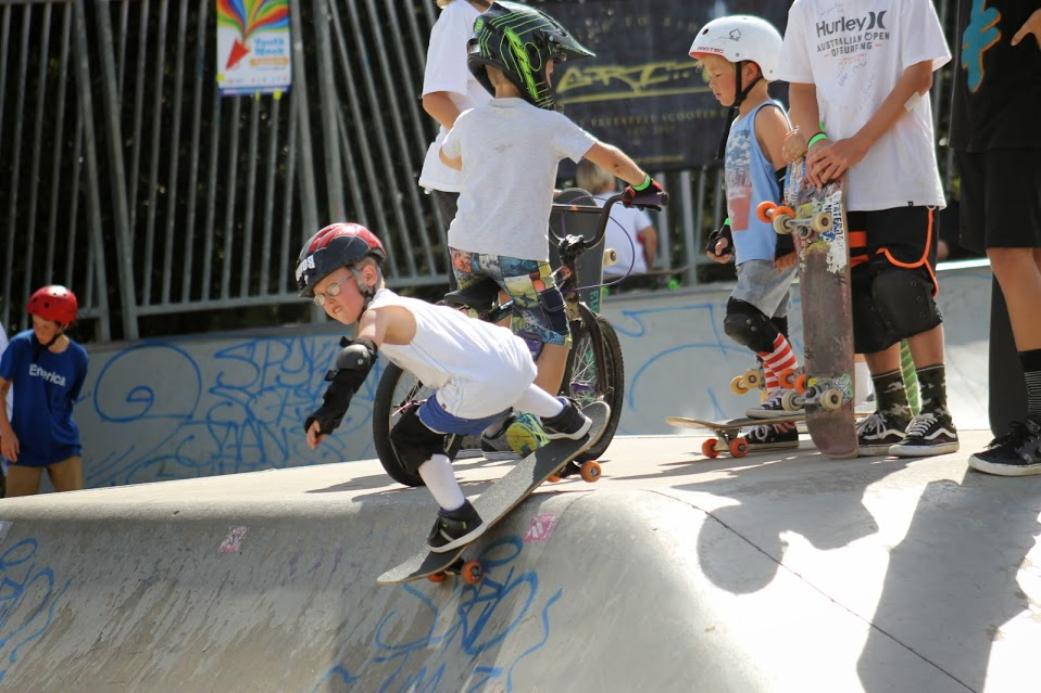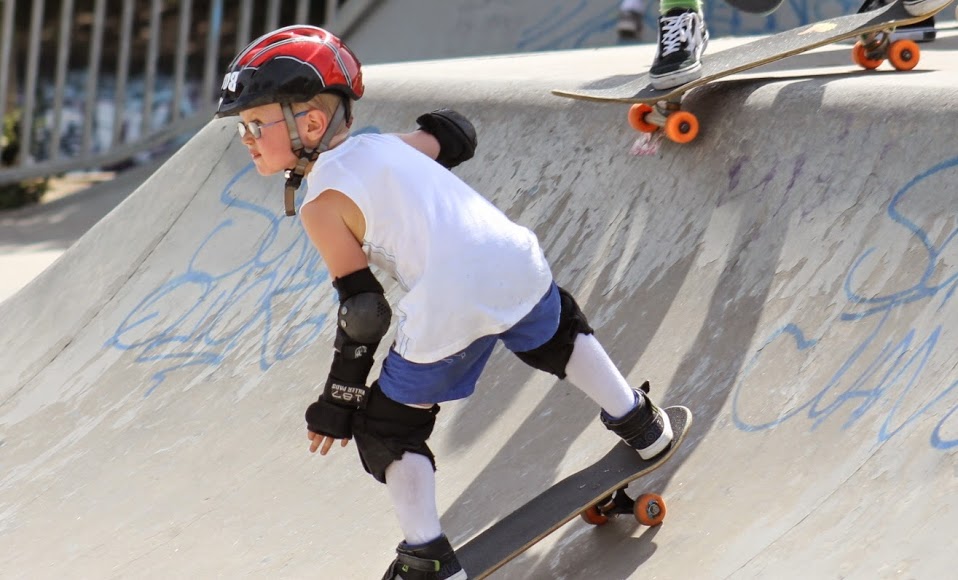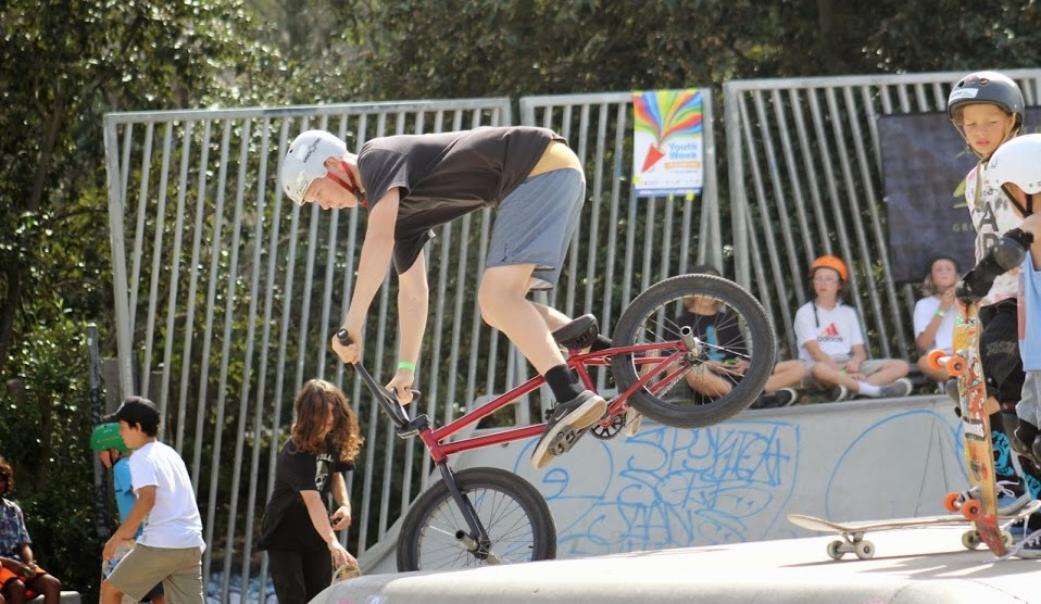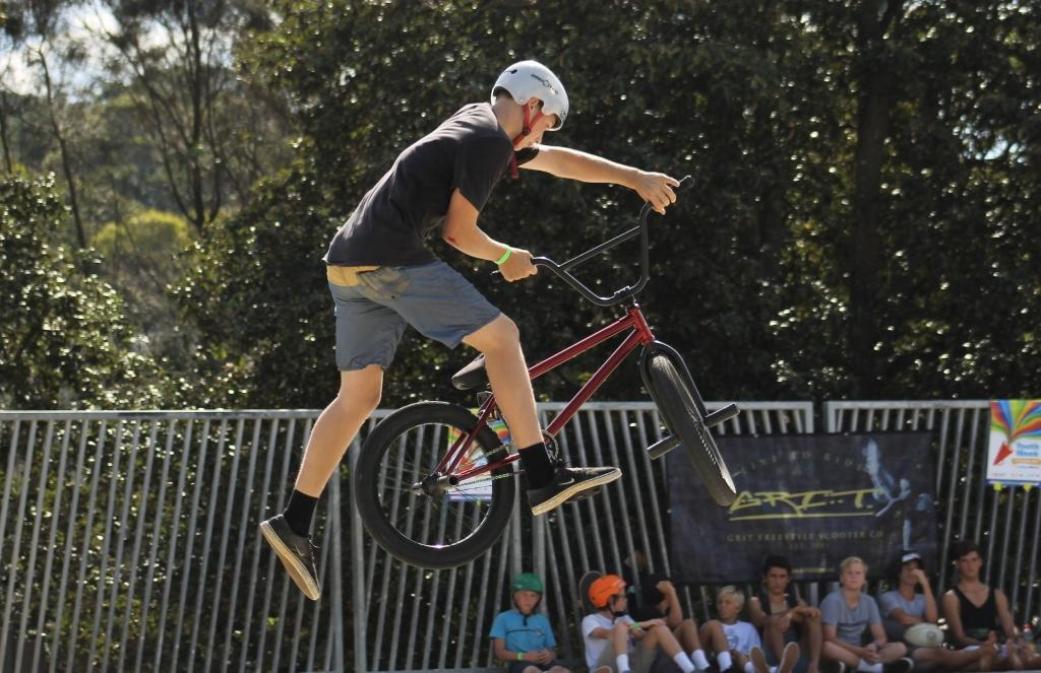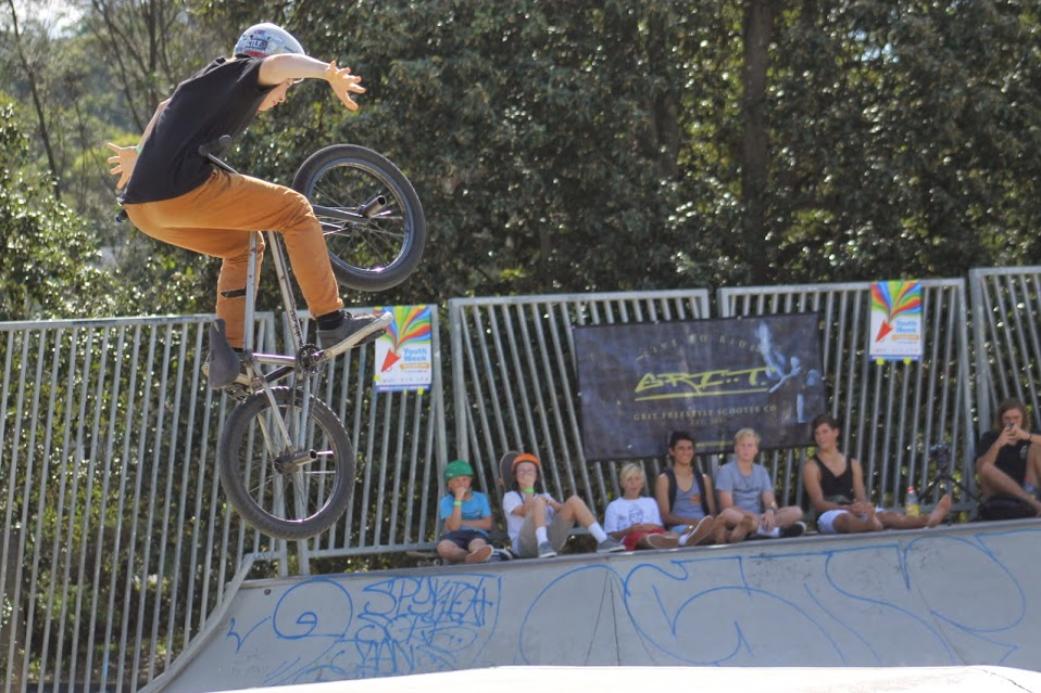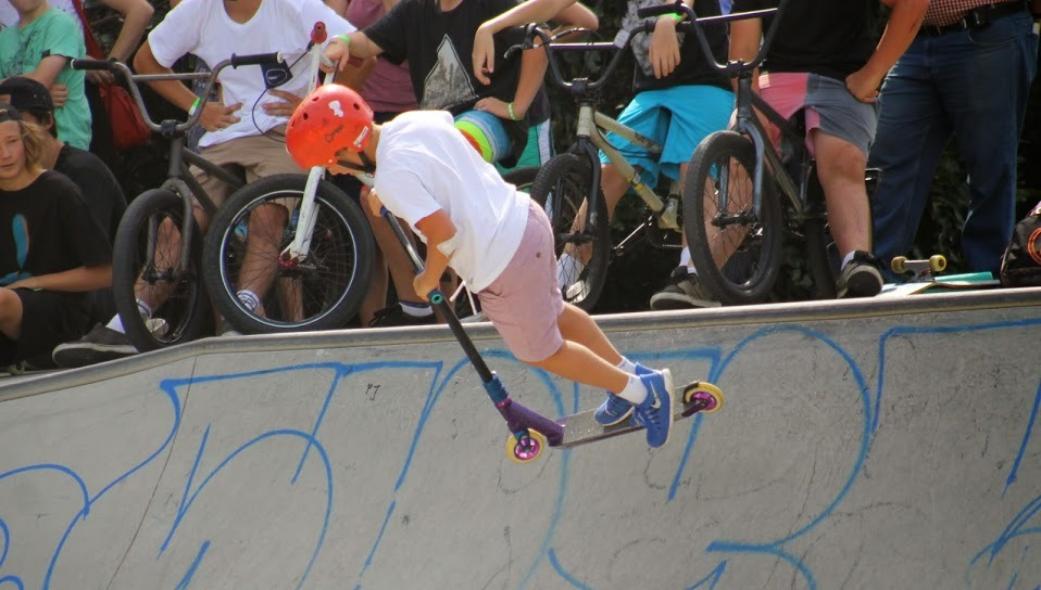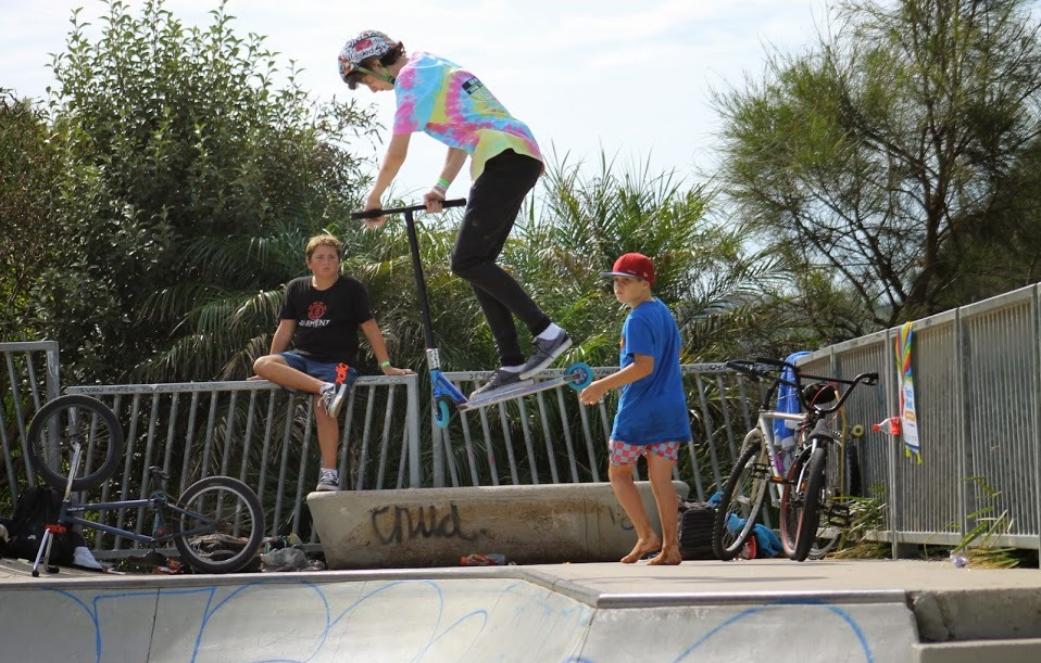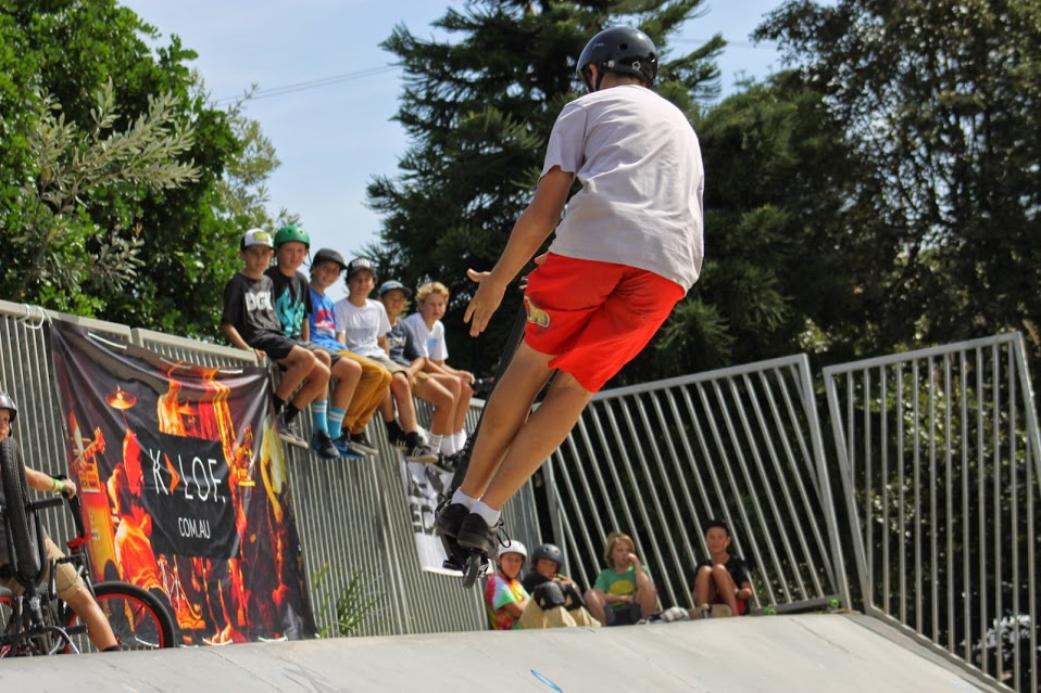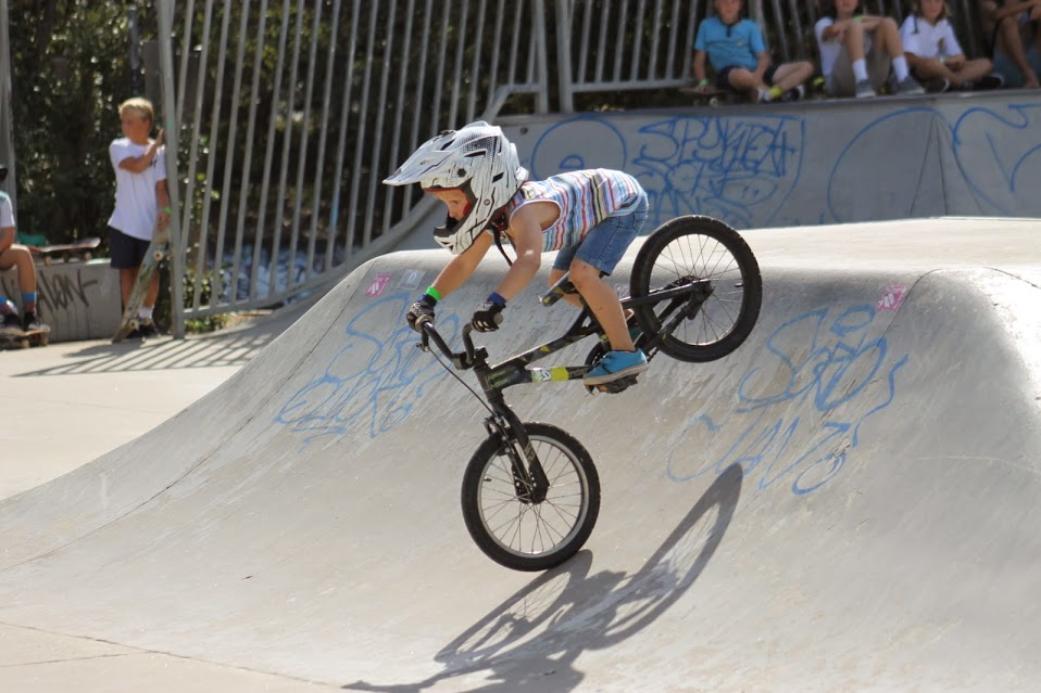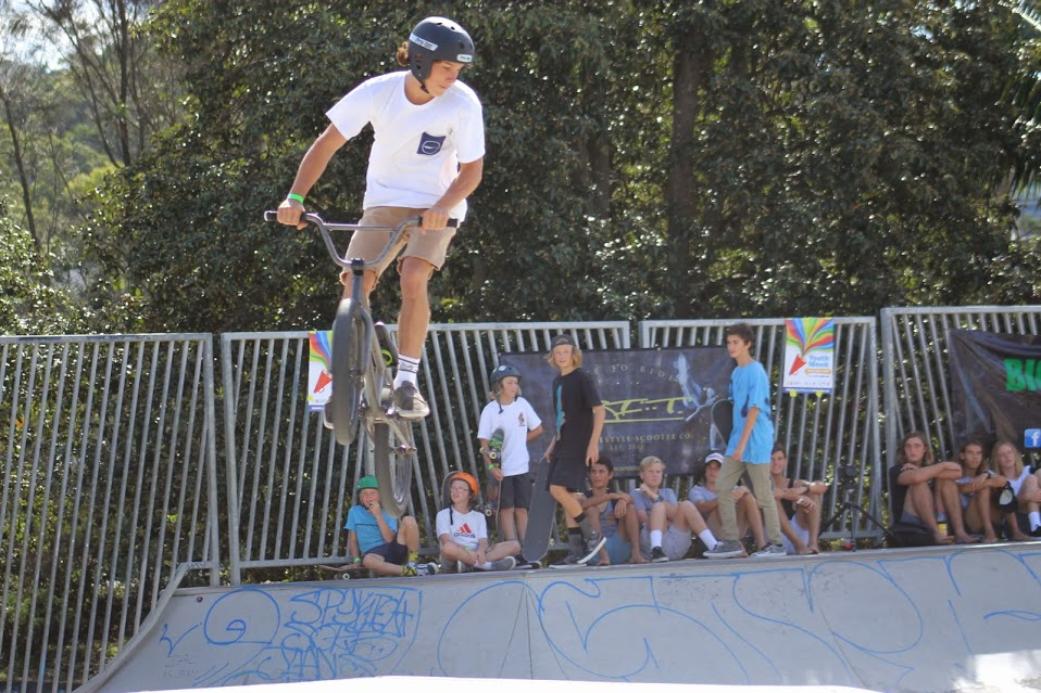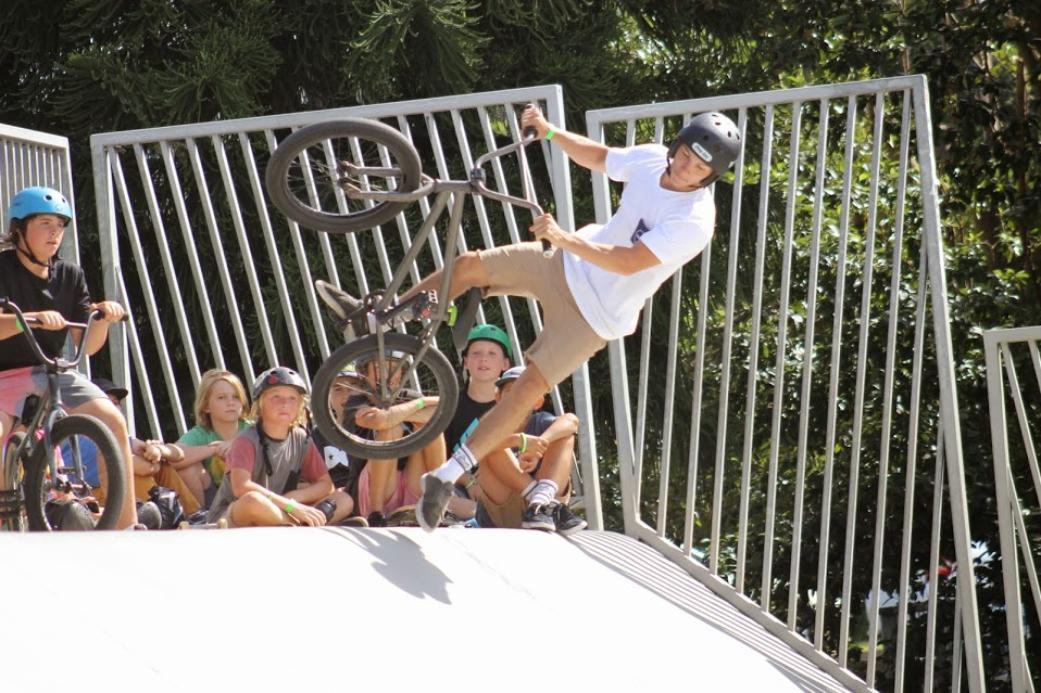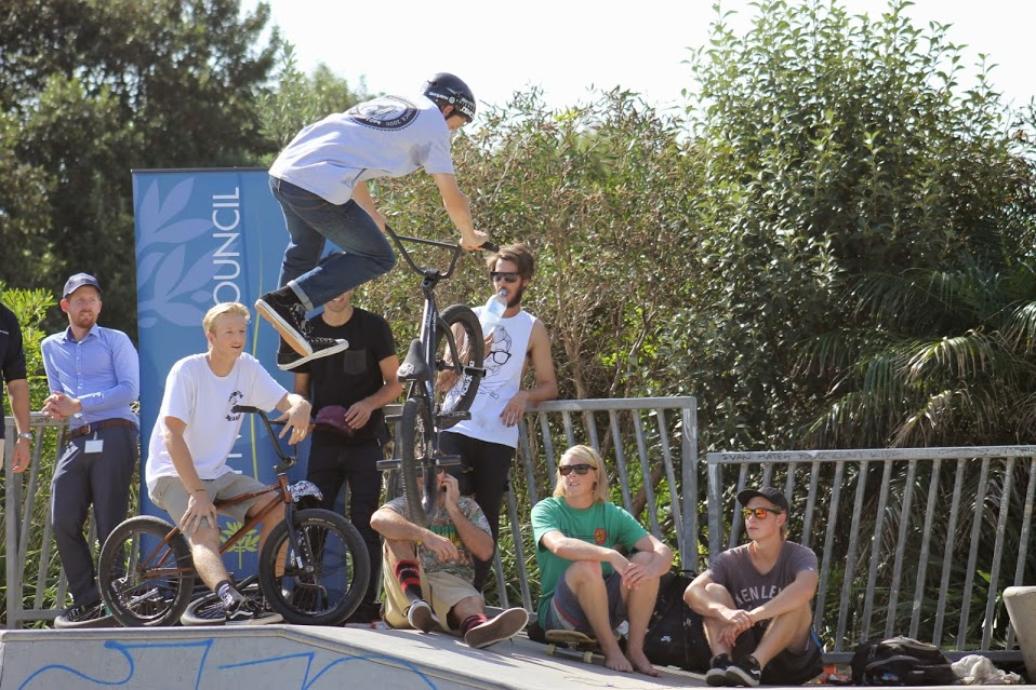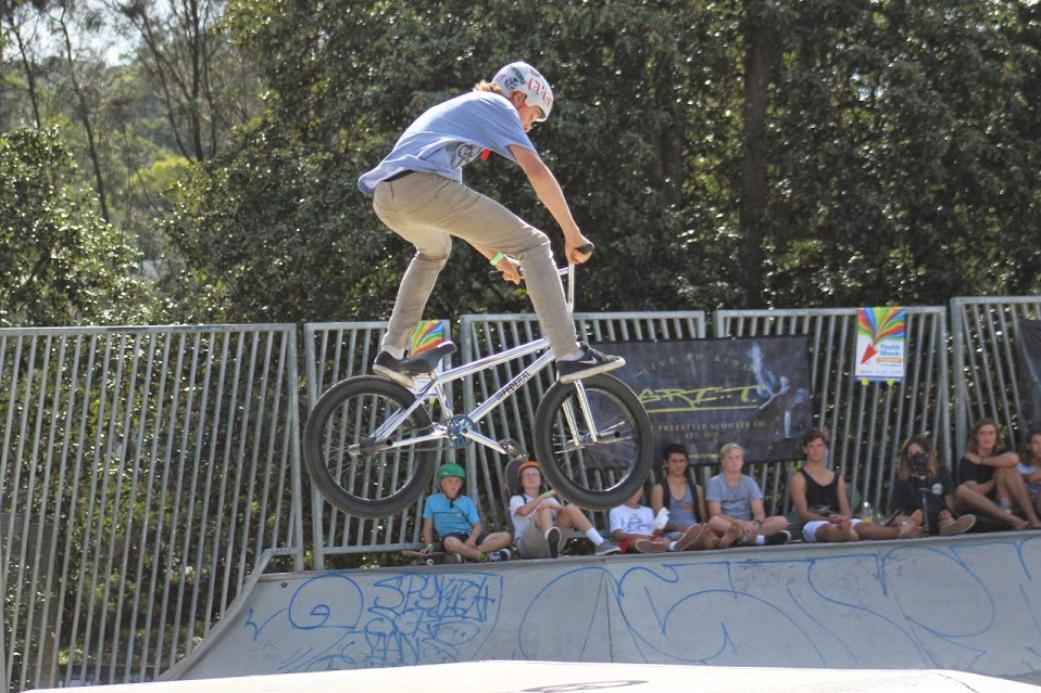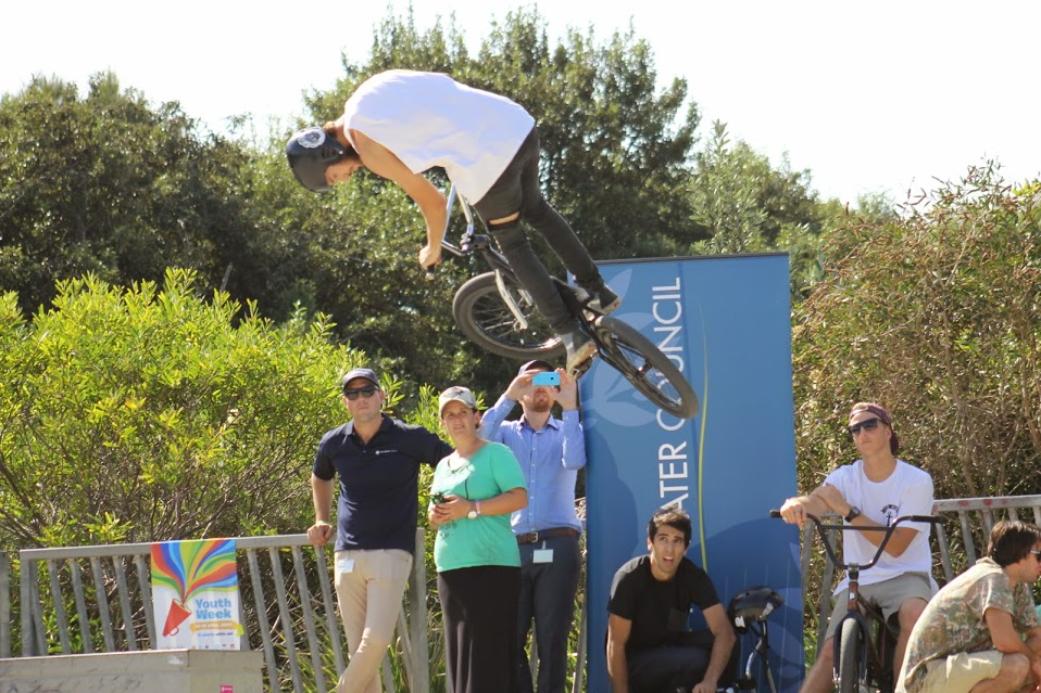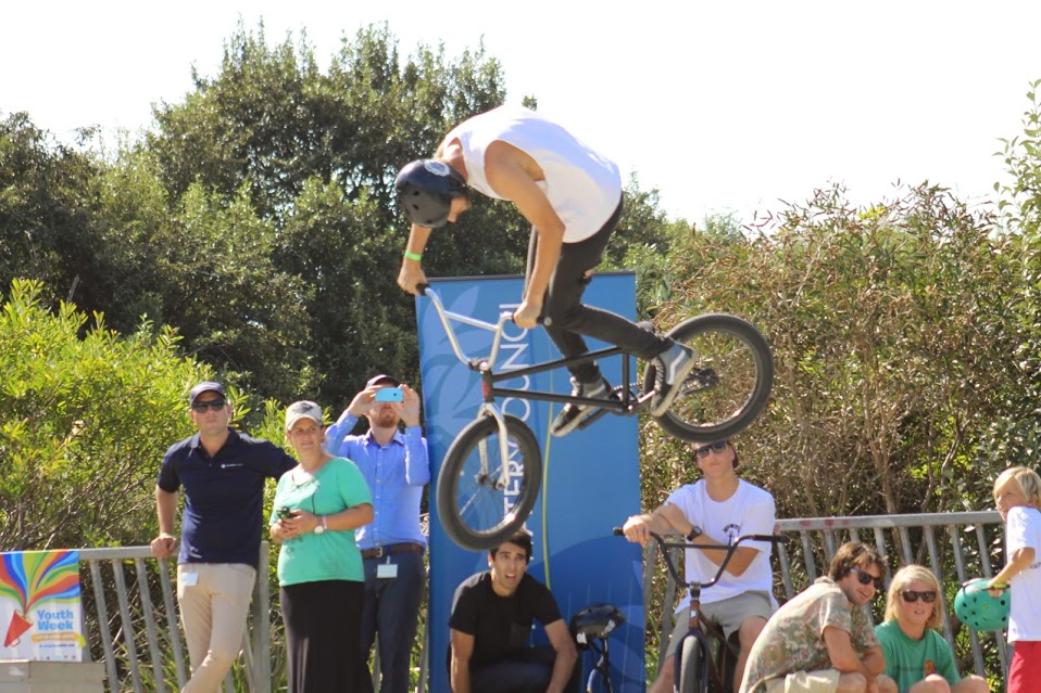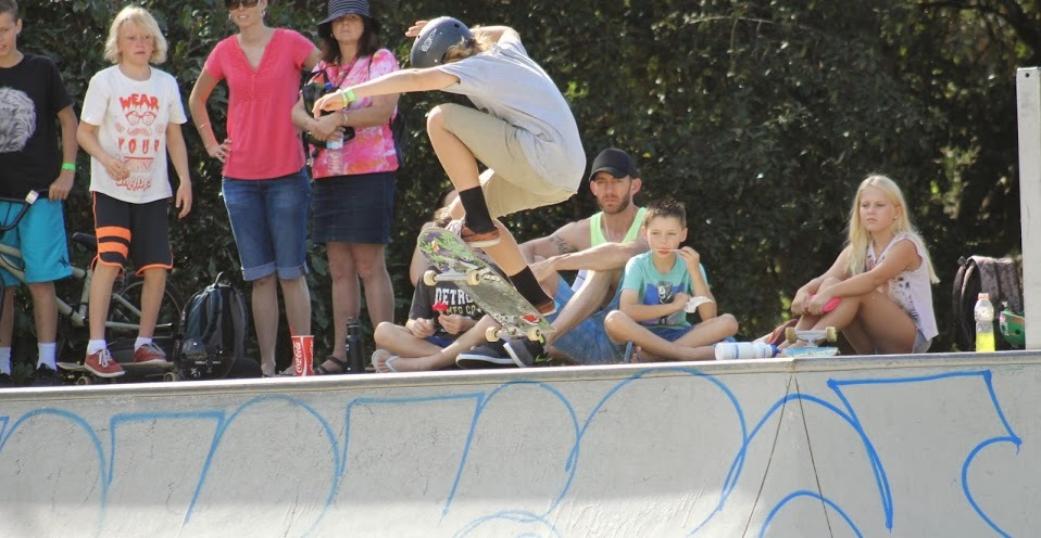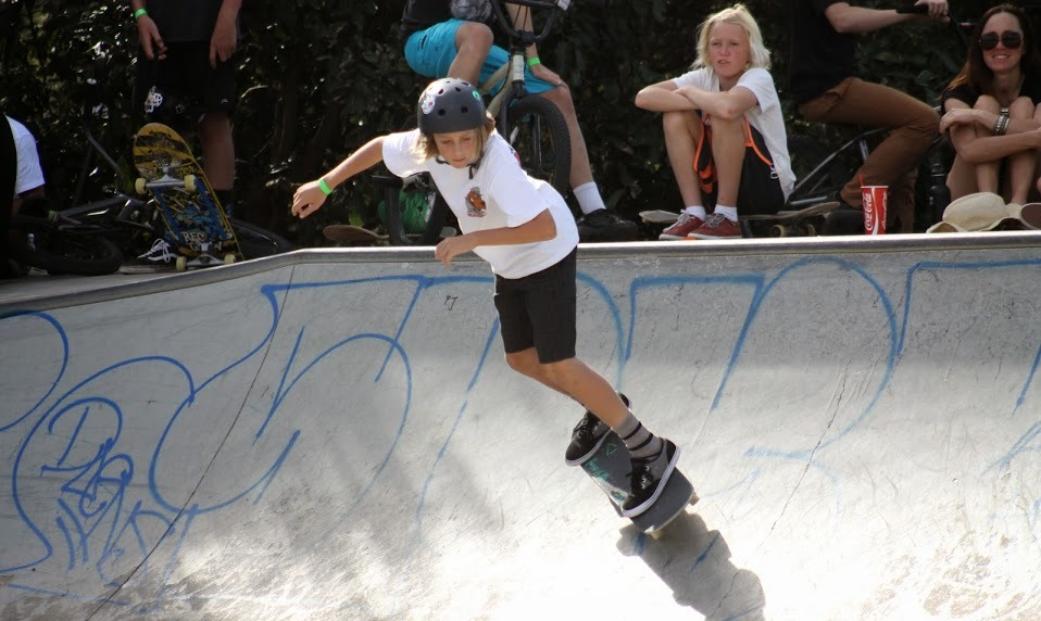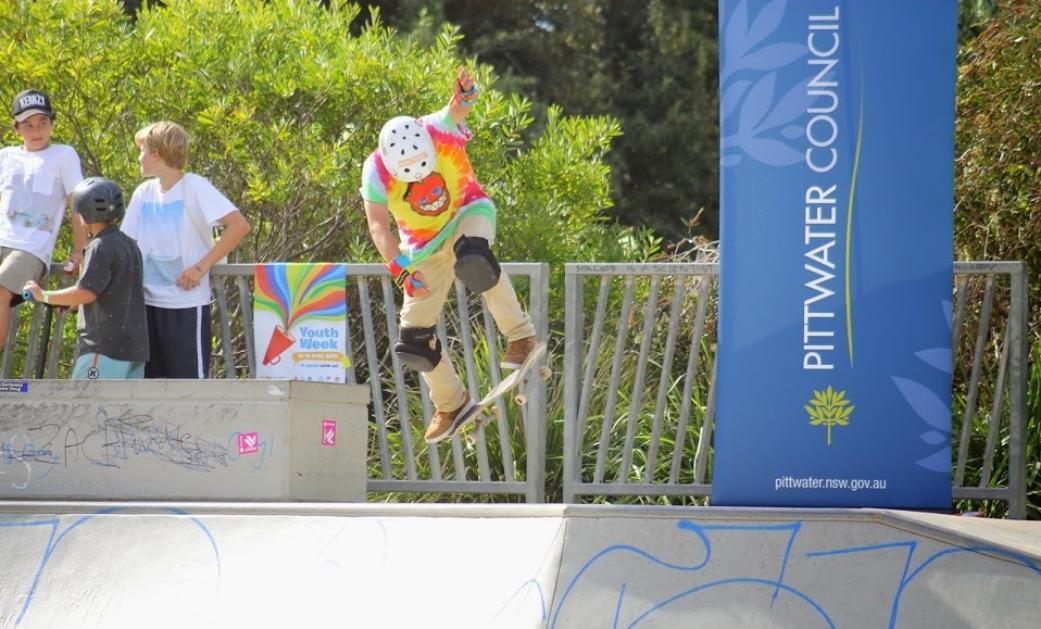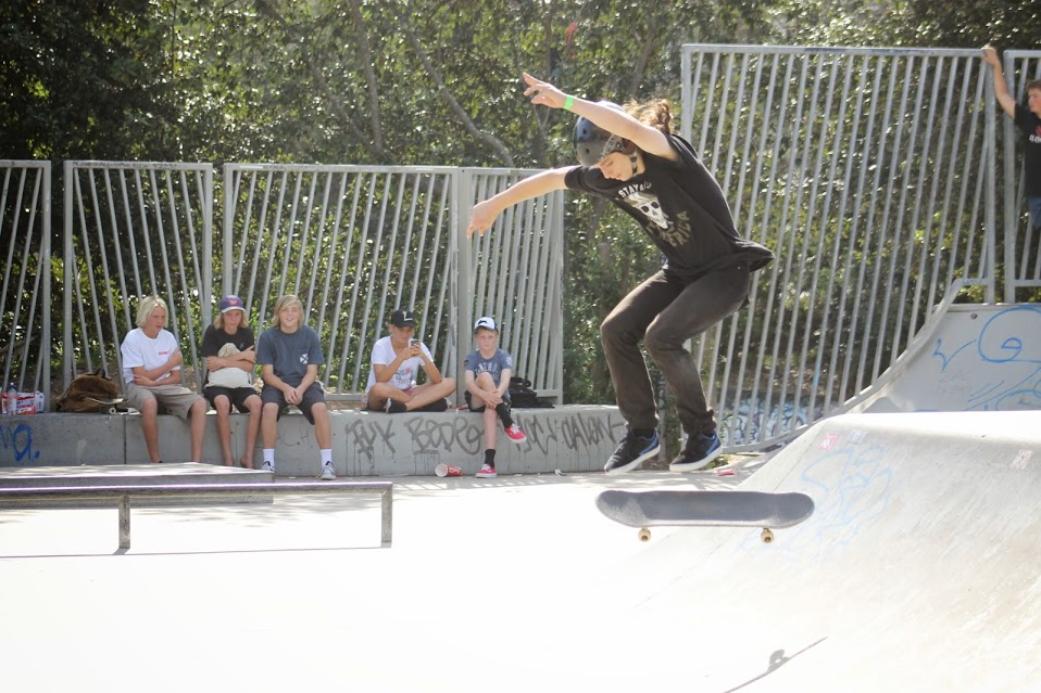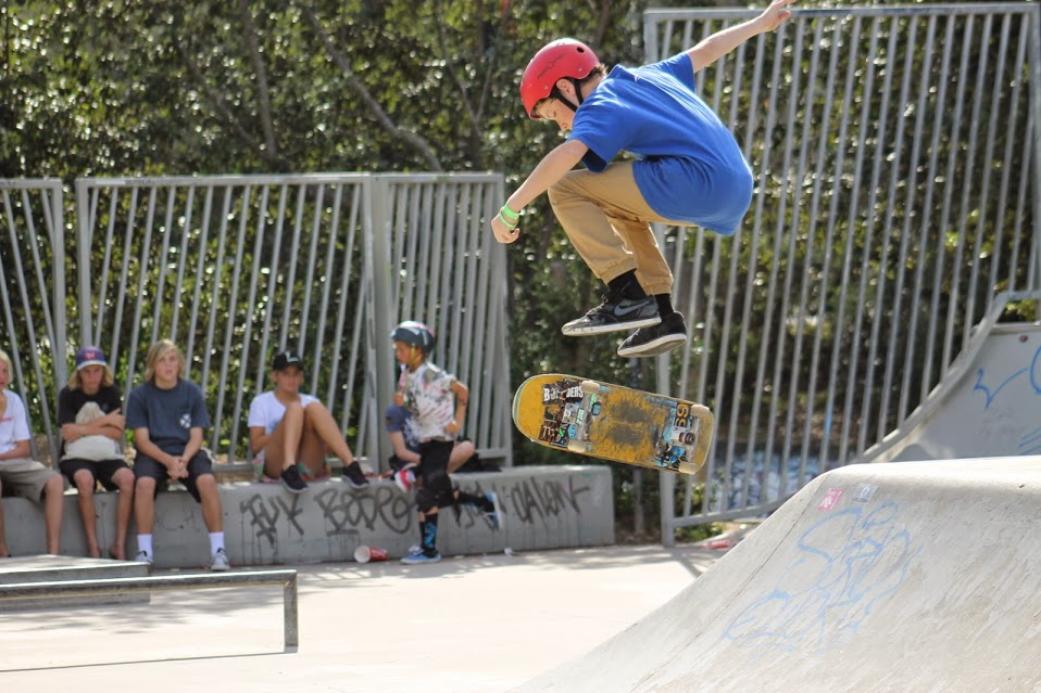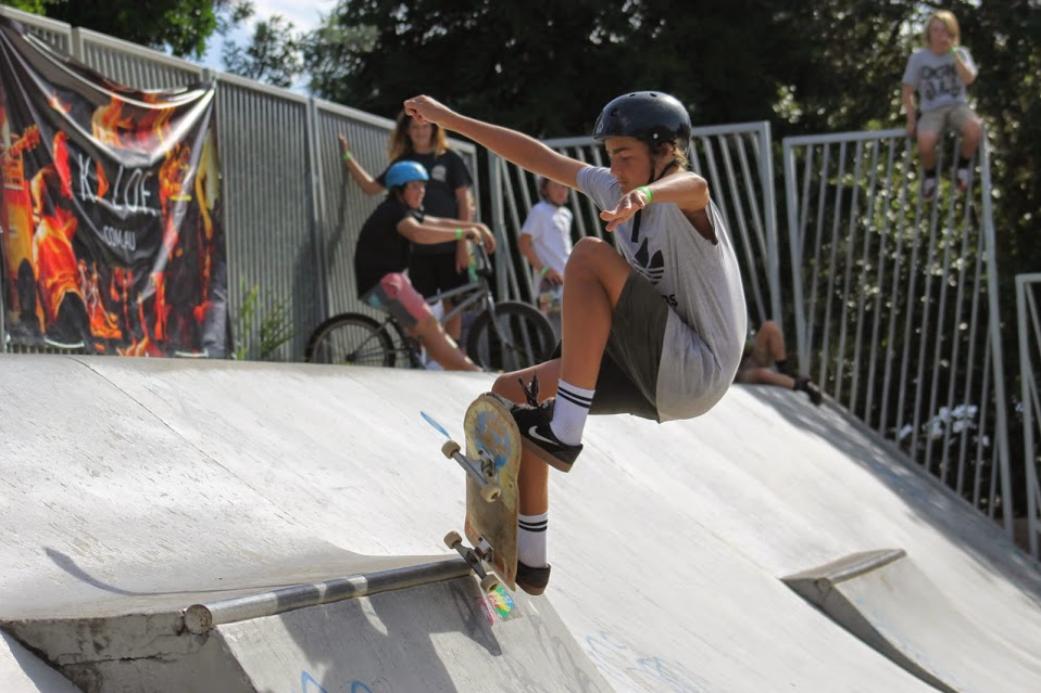 Report and Pictures by A J Guesdon, 2015.