August 24 - 30, 2014: Issue 177
Avalon Beach Surf Life Saving Club House - the 3rd Changes Into the 4th
The brand new clubhouse of Avalon Beach Surf Life Saving Club officially opens next Sunday the 31st of August. Over the seasons this change has taken place we have visited the beach and taken some pictures of the old becoming the new and run these this week, as well as some beautiful images taken along the way by President of Avalon Beach SLSC Christine Hopton, Dave Archer and professional photographer Tim Hixson - just showing that even here the community has pulled together to illustrate how what is contemporary becomes, moments later, a part of history.
We popped down to take a few last images yesterday and there were already people walking around the building having a look. The community are invited to tour the building next Sunday from 1pm - as per Pittwater Council's Media Release below.
Like Whale Beach, Warriewood and Mona Vale this will be an on the beach location that will incorporate a café and restaurant - bound to become a popular venue for weddings!
There's a few other things coming up for Avalon Beach SLSC - you can keep up to date on their Facebook page and Website: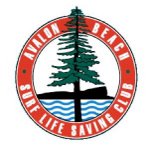 ____________________________________________________________________________________
New Gem at Avalon Beach Opens Soon
5th of August, 2014 - Club members and Pittwater residents are in for a treat when the newly renovated Avalon Beach Surf Life Saving Club opens its doors at the end of the month. Community members are invited to tour the new building from 1pm on Sunday 31 August.
Pittwater Mayor Jaqueline Townsend said the new façade and facilities at the $3.2 million facility may just make Avalon one of NSW's best surf clubs.
"The aesthetics of the building and its facilities are quite remarkable; it's a real fusion of old and new and reflects the heritage of the surf club and the Avalon area."
"Teamed with the multipurpose nature of the building's design and the breathtaking backdrop, the building will become a real Pittwater gem," Cr Townsend said.
Facilities at the new building include a range of amenities for surf club members and the general public – including new storage areas for the club's surf craft and equipment, first aid room, offices, a club lounge, club kiosk and community function room – as well as a ground floor café and restaurant upstairs.
"I'm certain the new building will serve Avalon Beach Surf Life Saving Club members and the Pittwater community very well for decades to come," she added.
Building works are almost complete with the finishing touches being taken care of in the lead up to the grand opening.
Avalon Beach Surf Lifesaving Club President Christine Hopton agrees that the community building will be recognised as "the jewel in the crown of Avalon beach" and believes that the architecture recognises and embraces the beauty of Avalon Beach, bounded by the sea, the dunes and the community.
"The new building is magnificent! We're all very much excited to get up and running in the new building. It has been a long year patrolling the beach out of containers, but well worth the wait," Ms Hopton said.
"We're all looking forward to the season ahead, and what better way to celebrate the 90th anniversary of the club."
Club members are very eager to move into their new home; a facility that will significantly enhance the club's ability and capabilities to respond to emergencies and patrol Avalon Beach.
"It also has some wonderful accessibility features, including a disabled lift, which will allow more people from the area and afar enjoy the facilities," Mrs Hopton added.
Pittwater Council has engaged the services of independent food and beverage consultant Brian & Poulter to help identify and secure suitable vendors to operate out of both the café and restaurant. According to Council General Manager Mark Ferguson, the venue was difficult to sell to potential operators off the plan.
"Now the venue is almost complete, Council is confident it will be able to place suitable businesses in the space," Mr Ferguson said.
The construction of the new Avalon Beach Surf Lifesaving Club has been a joint initiative of the NSW State Government, Pittwater Council and the members of Avalon Beach Surf Life Saving Club.
May 8, 2013: Officially a building site. Now the renovation begins.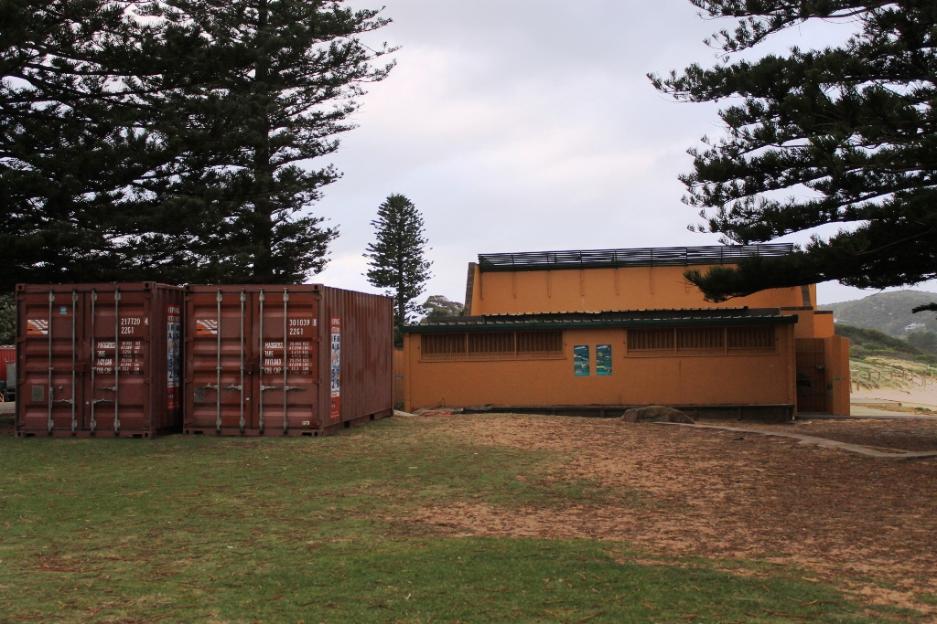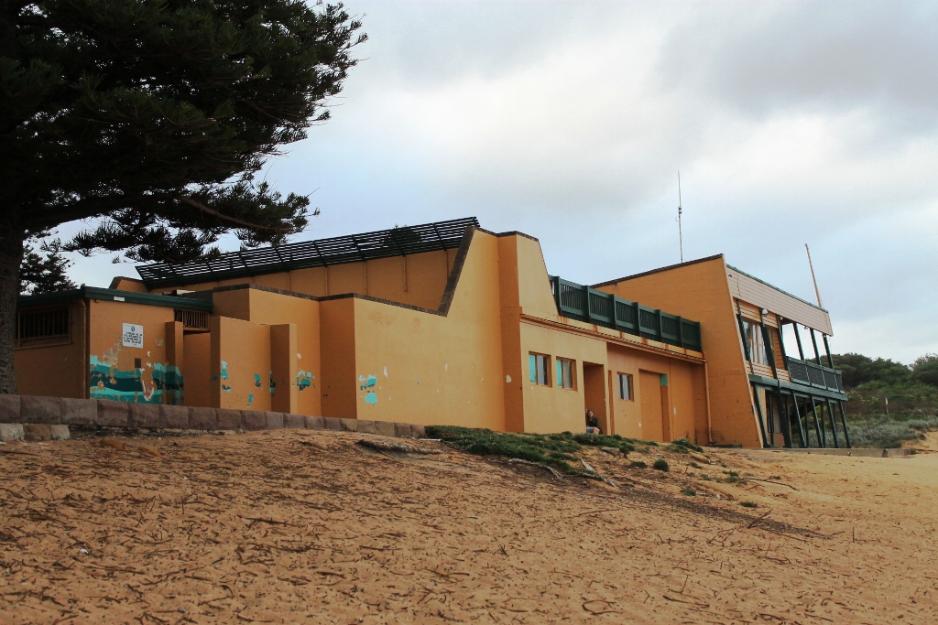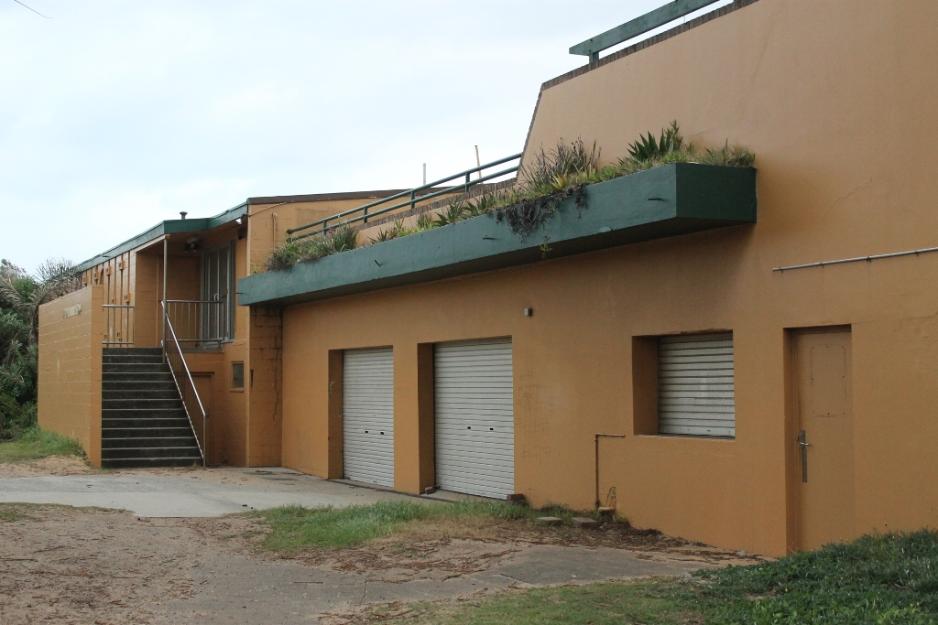 May 29th, 2013: Demolition of some parts of old clubhouse has advanced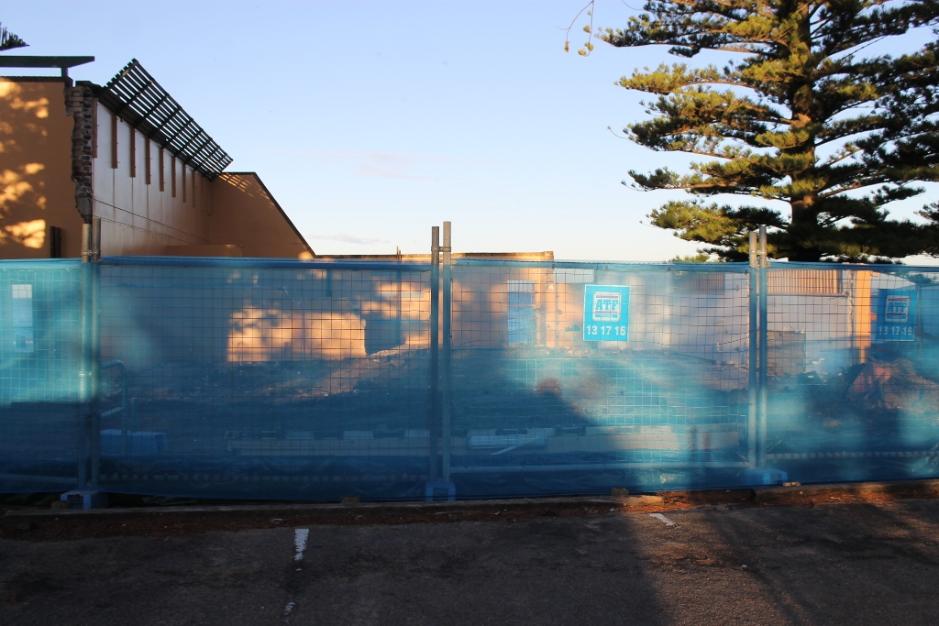 June 26, 2013: Piers being drilled.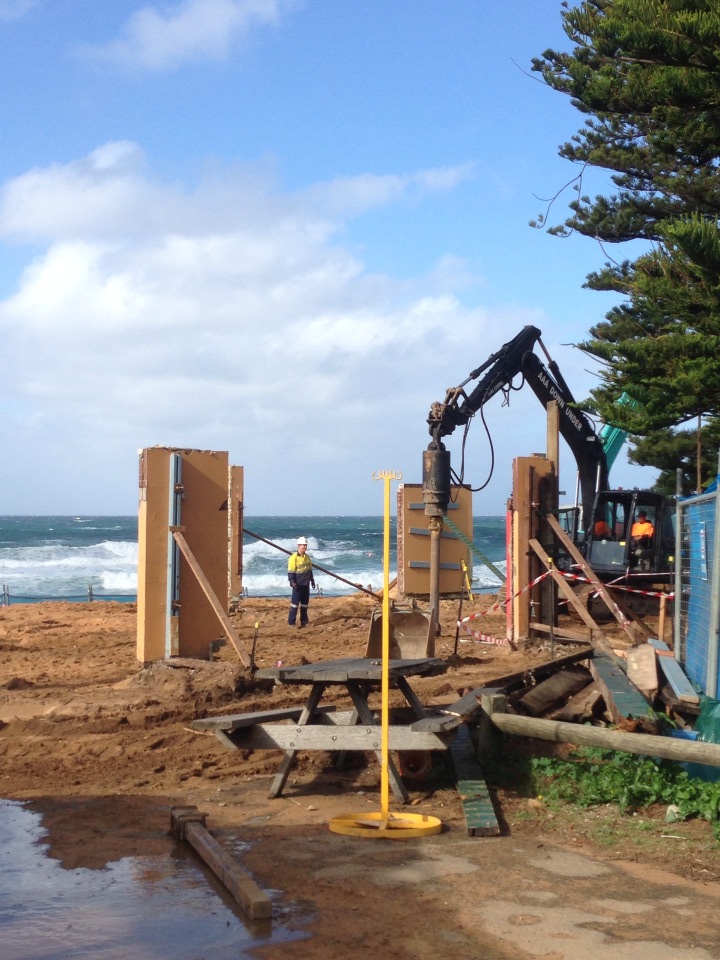 July 31st, 2013: Laying steel mesh and formwork for Concrete slab pour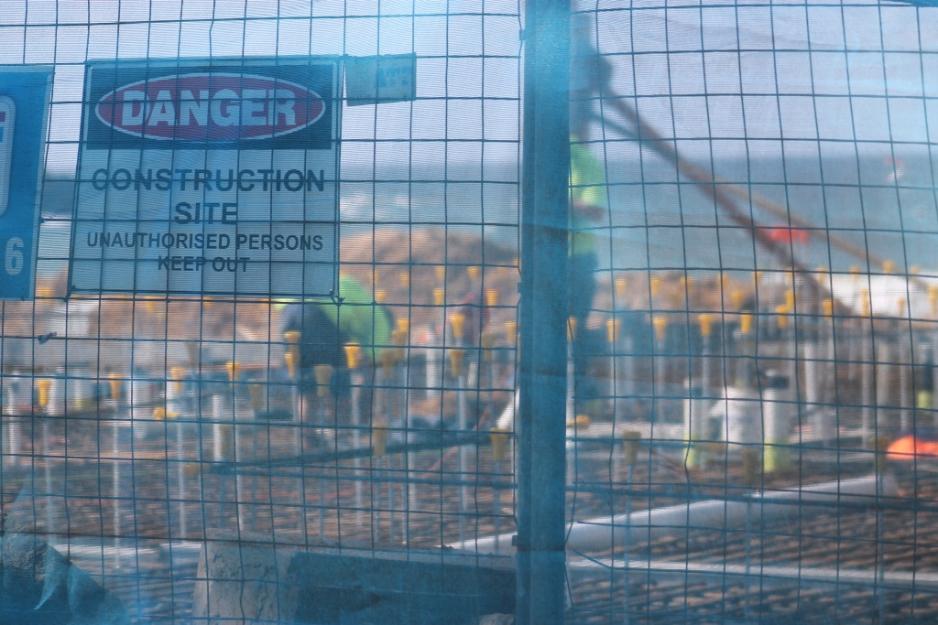 August 2nd, 2013: Concrete pour.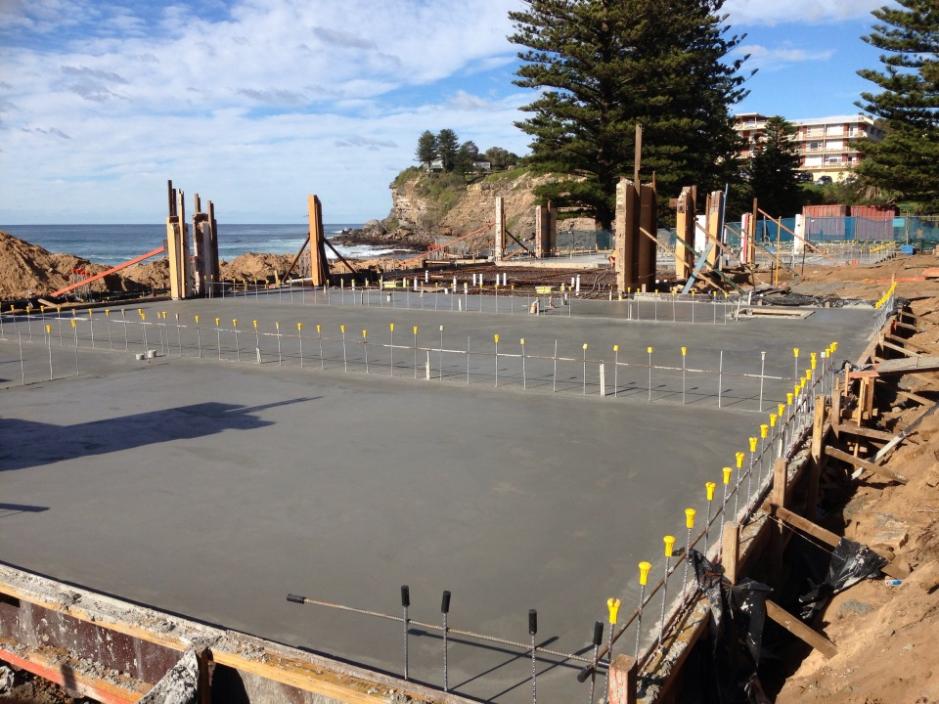 October 11, 2013: Great photos of our clubhouse taking shape by photographer Tim Hixson.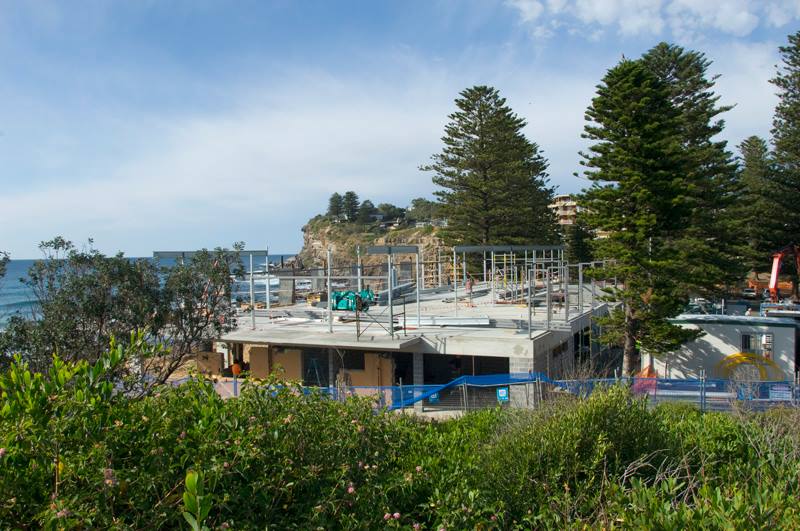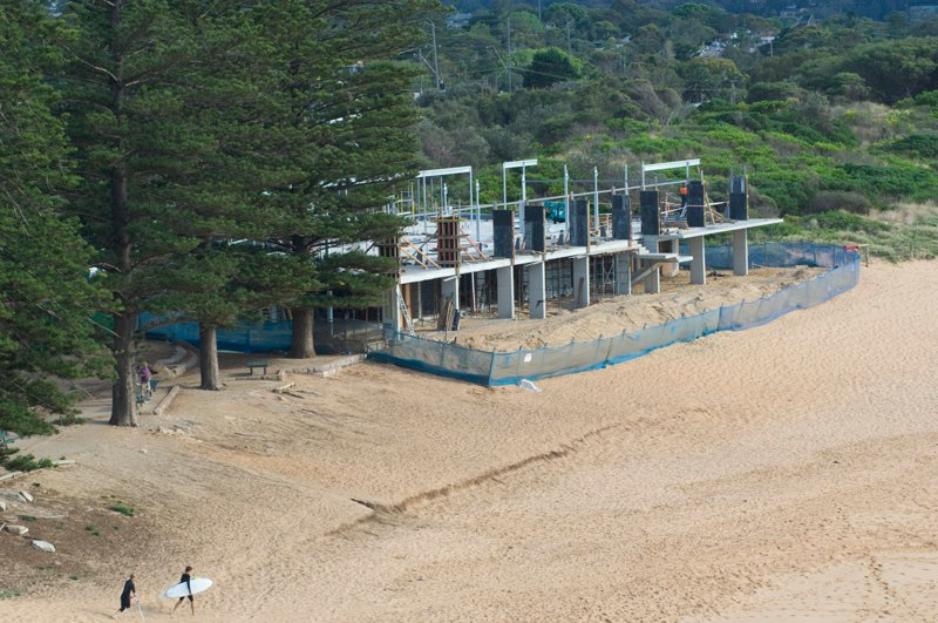 October 23, 2013: Walls up and lifting steel beams for second floor; from South headland on same day.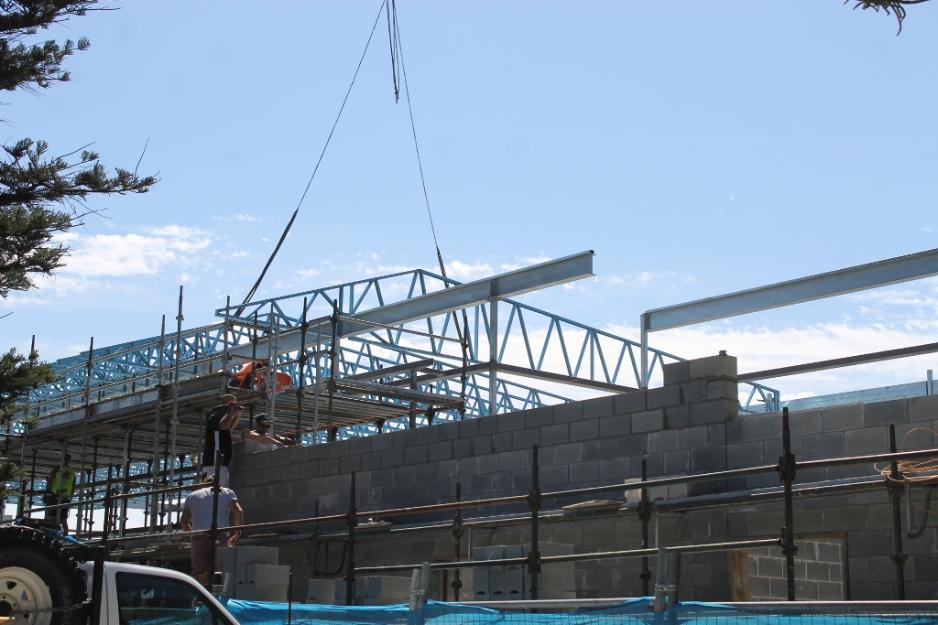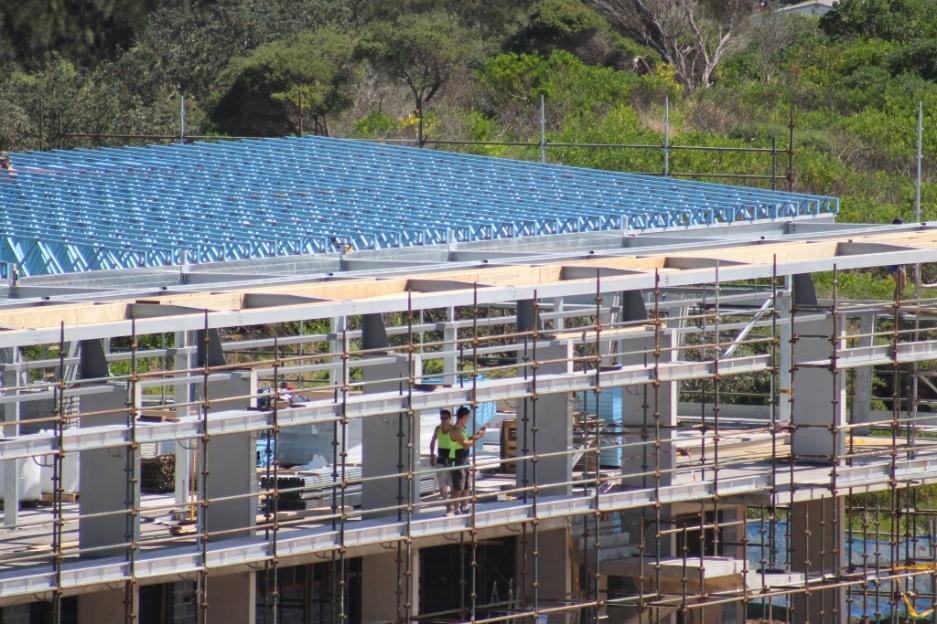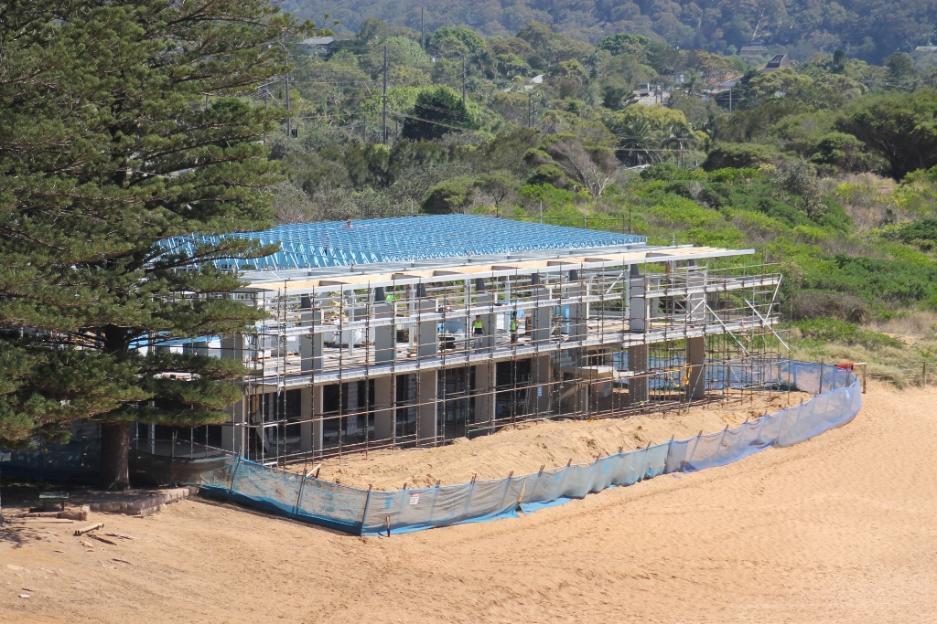 November 22, 2013 and November 29, 2013: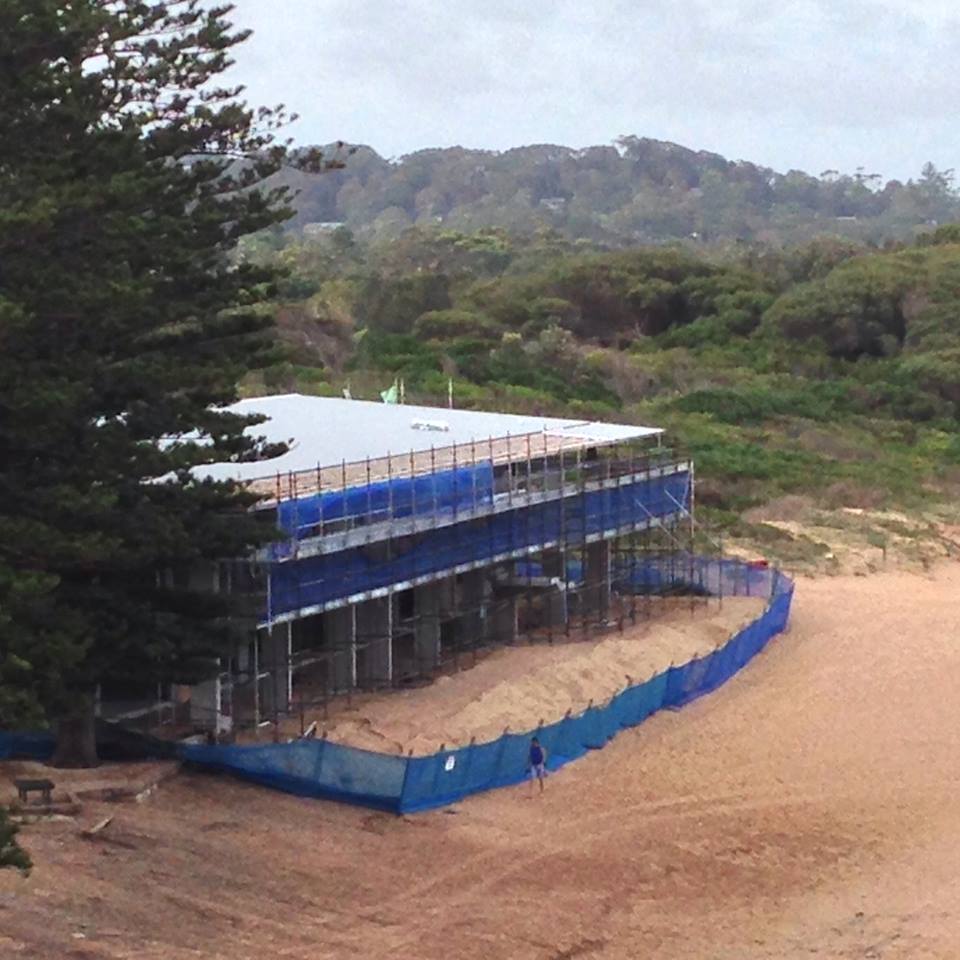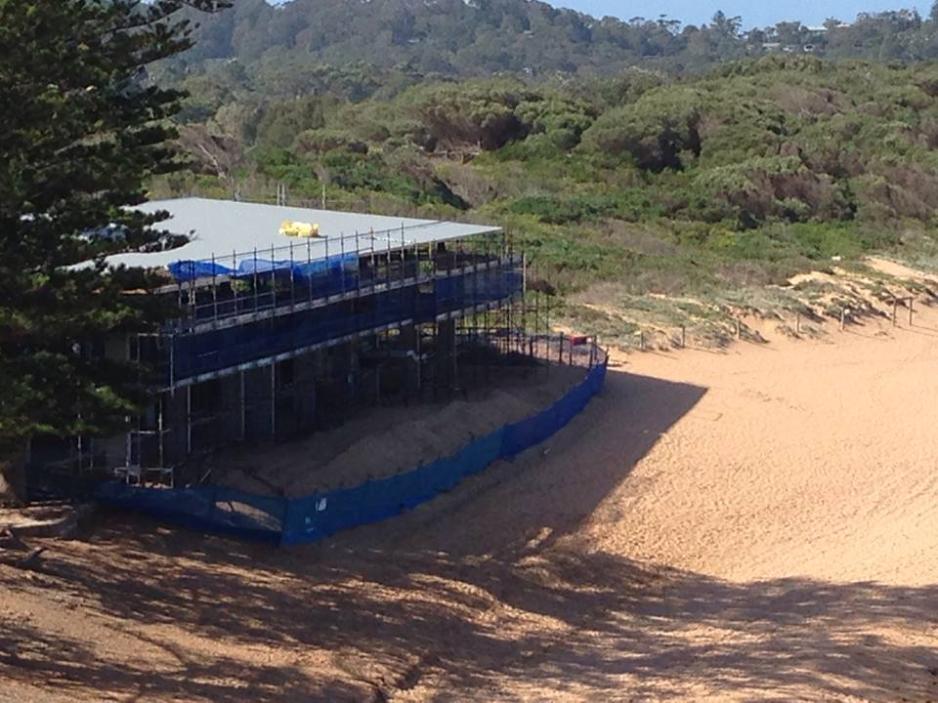 December 10, 2013: formwork complete and roof going on.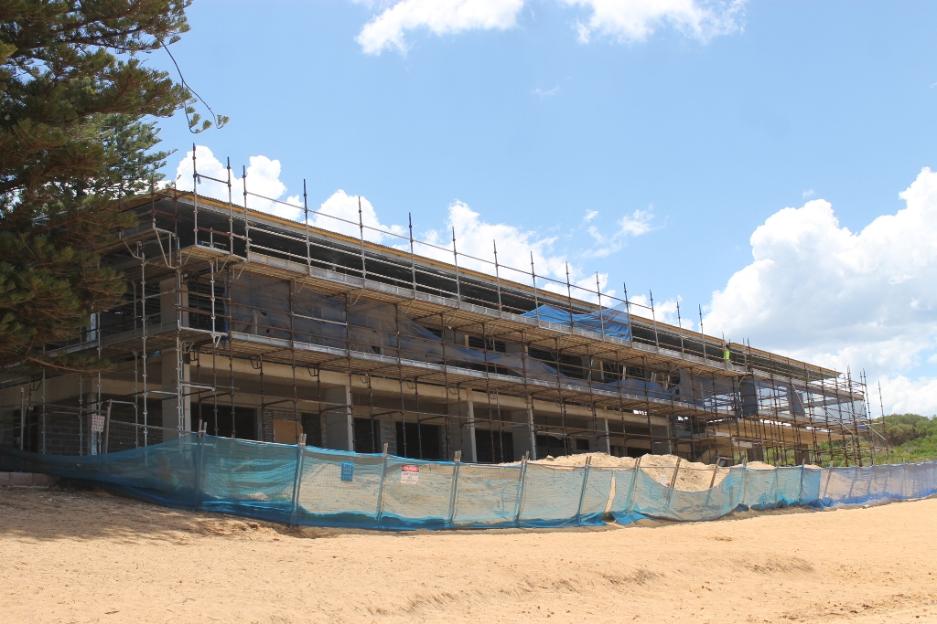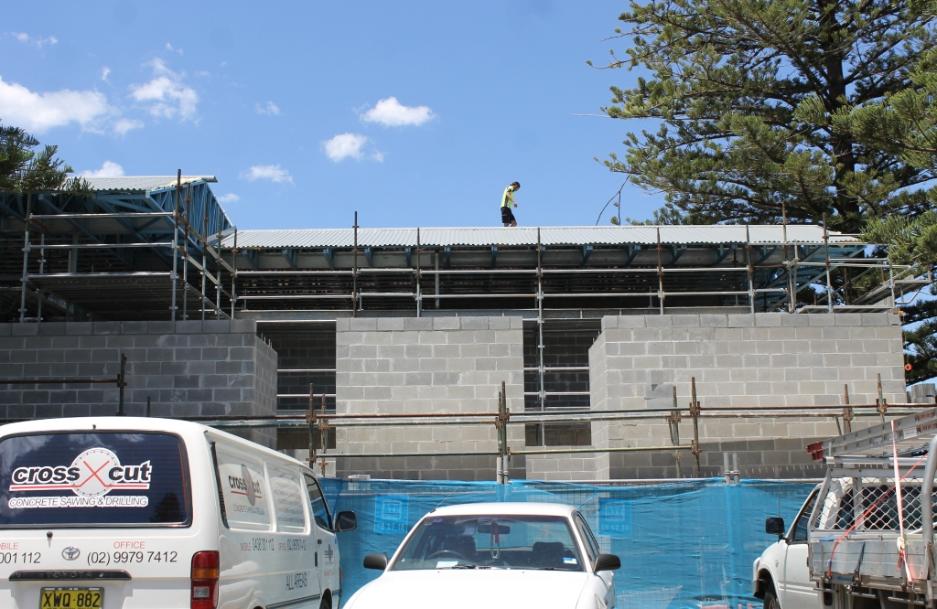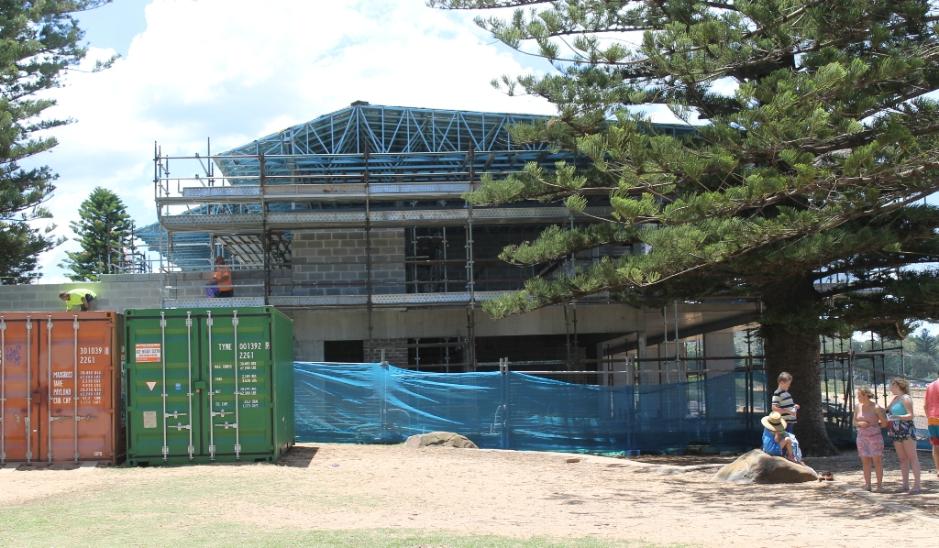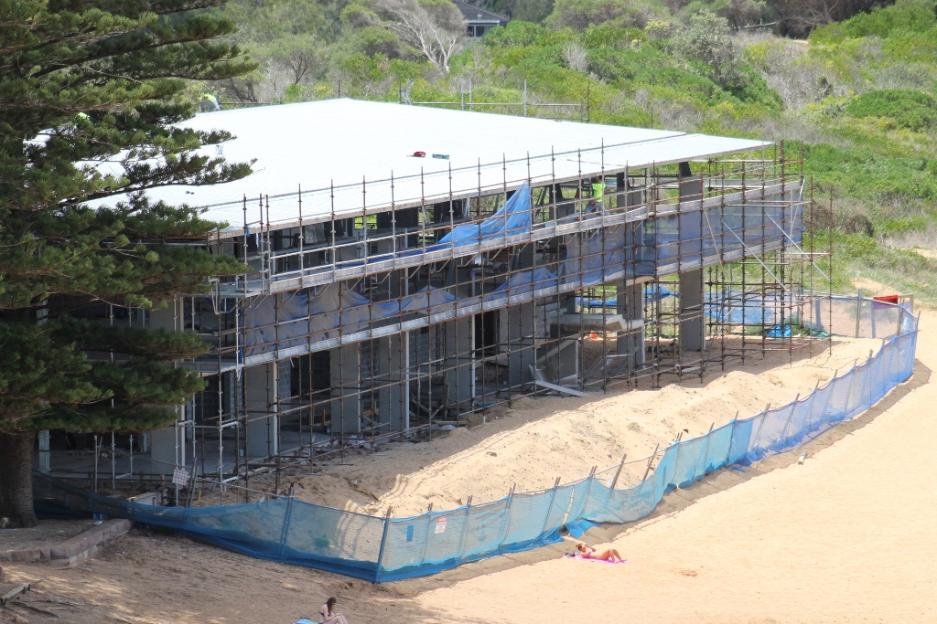 December 11, 2013: From North Avalon.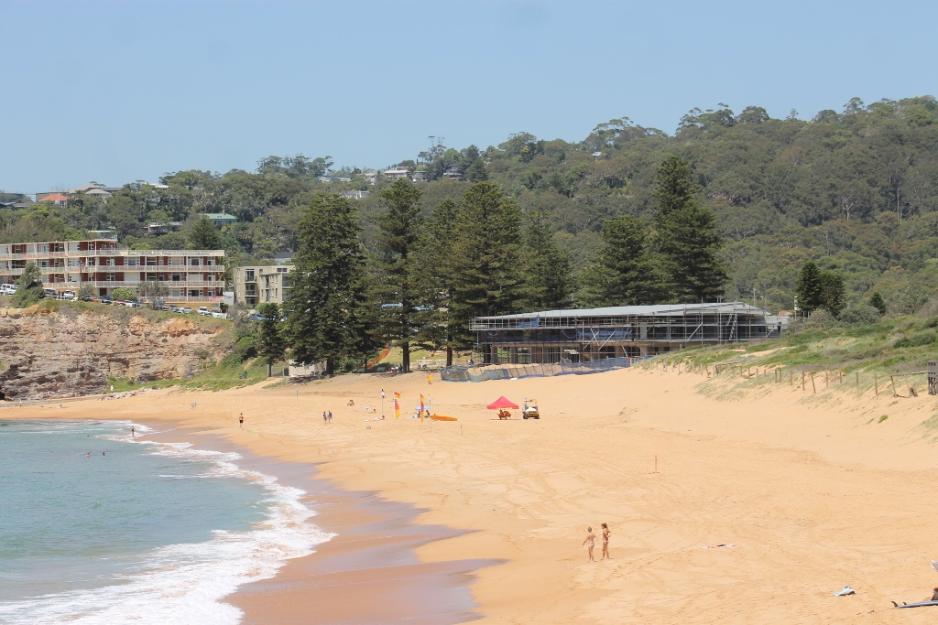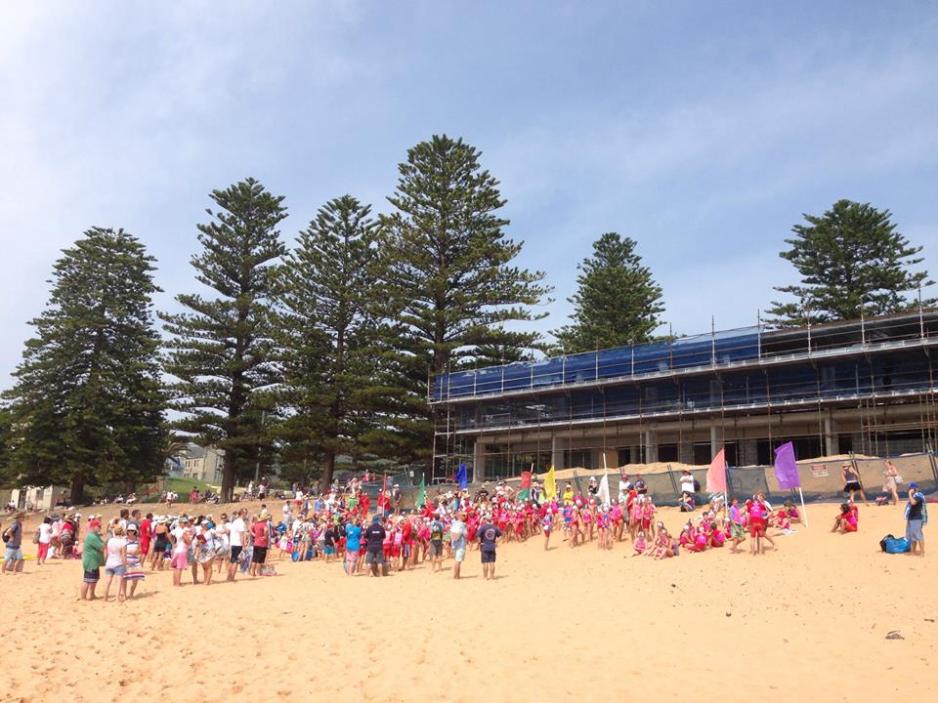 January 12, 2014: Avalon Beach Surf Swim - Flipper race on the line!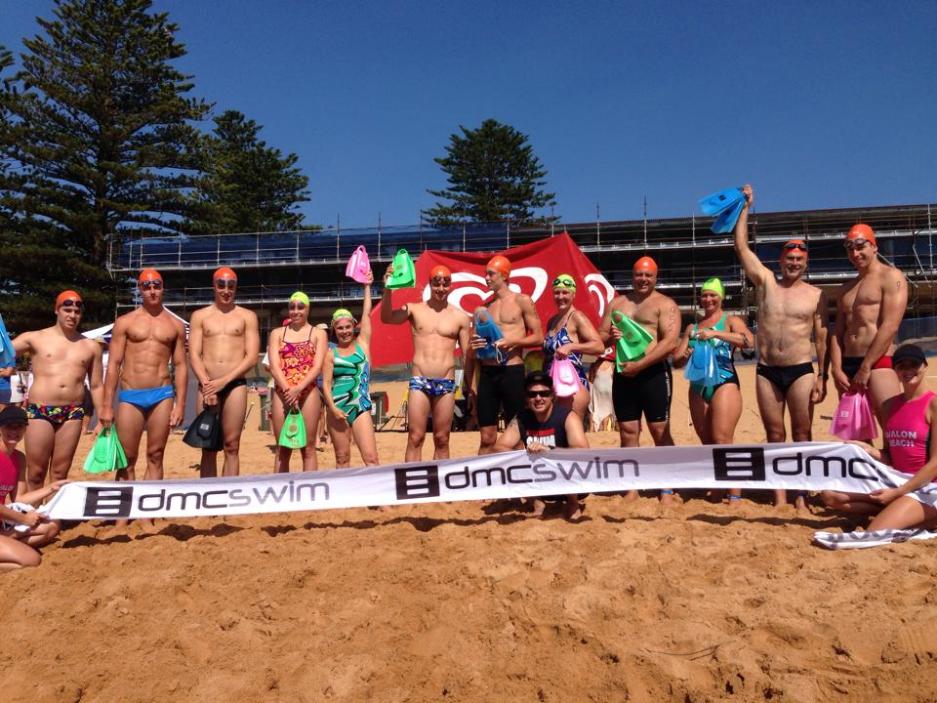 January 31, 2014: Exterior finishes and painting, new paths in park beside clubhouse complete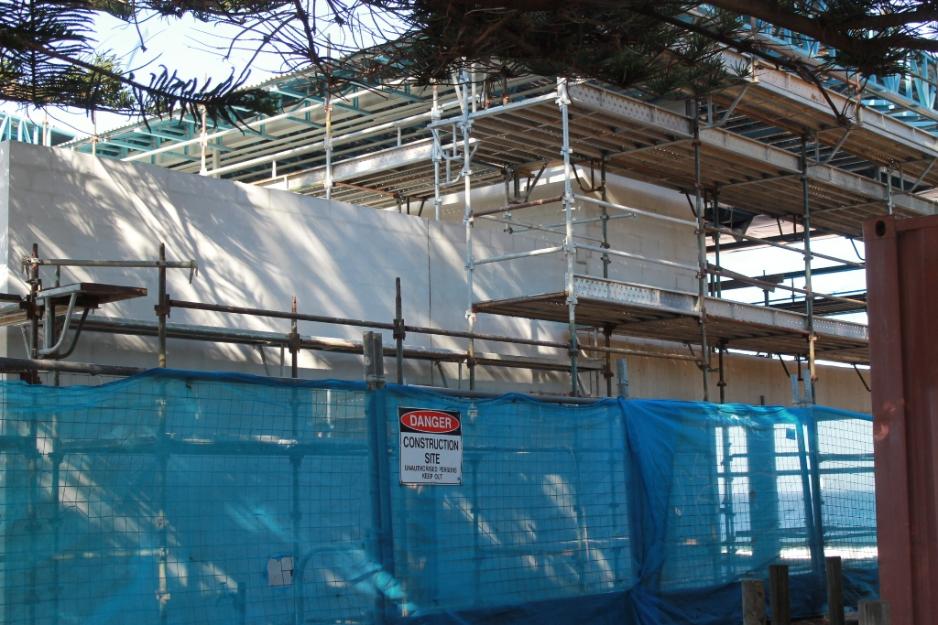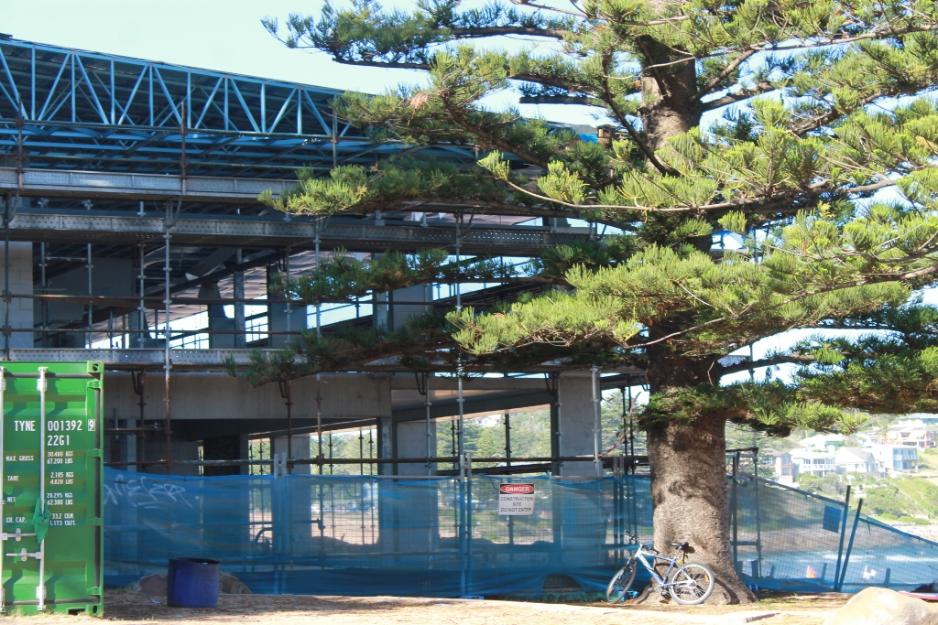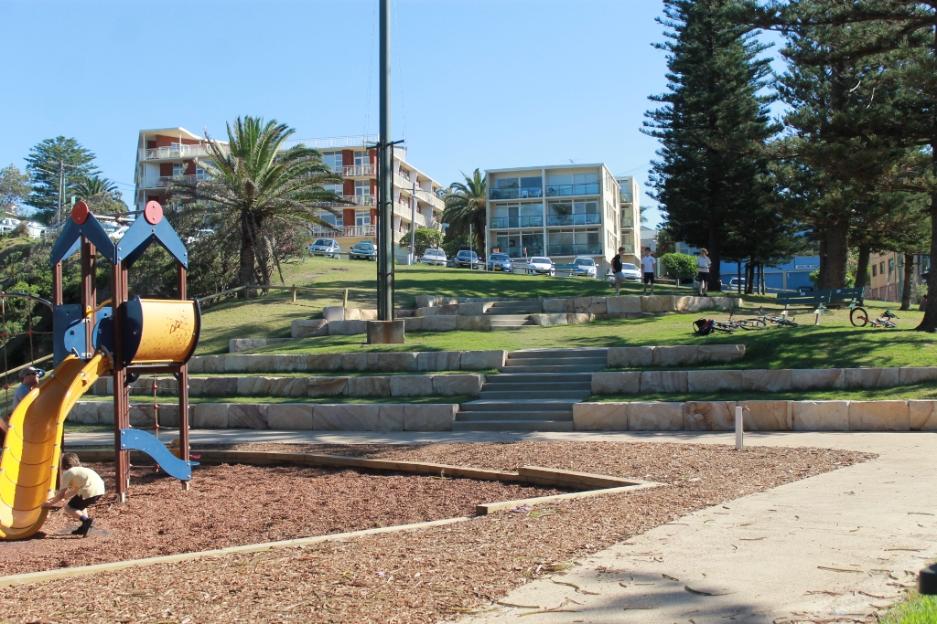 February 13, 2014: Latest pics of our Club renovations.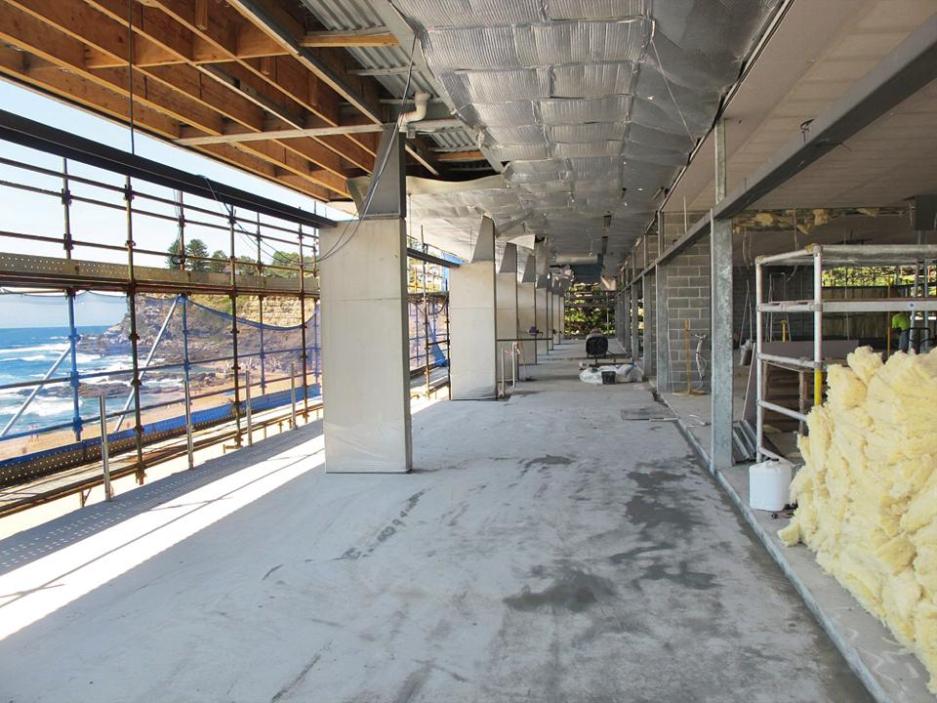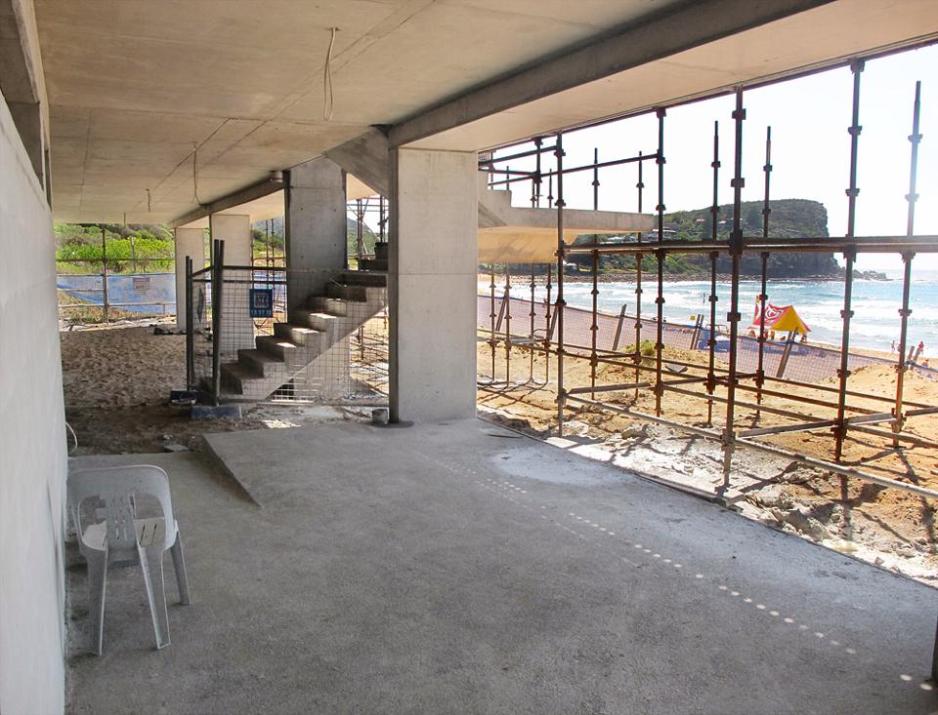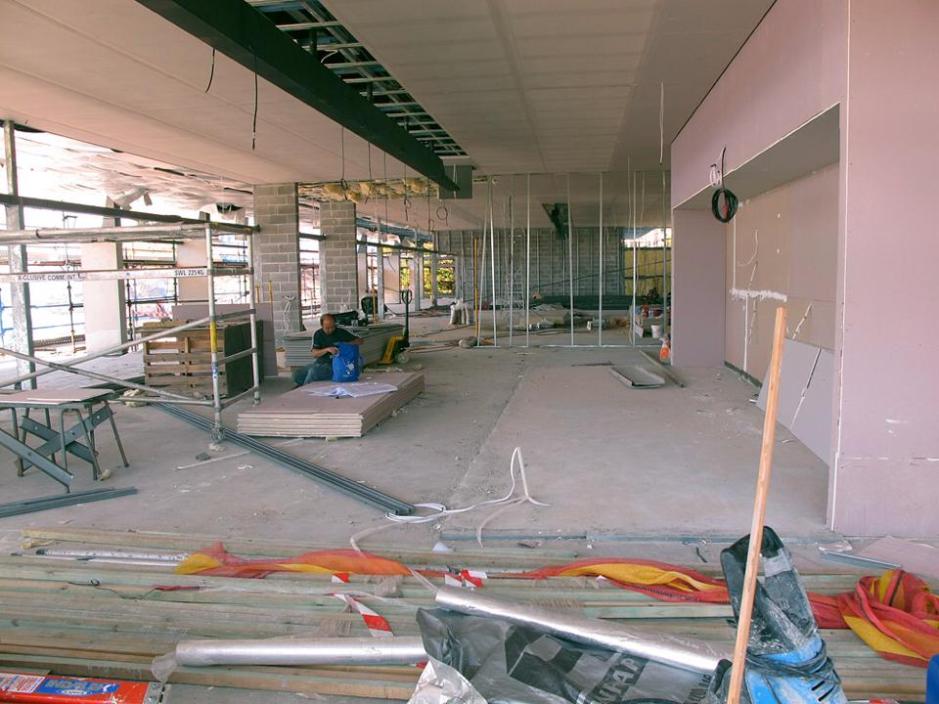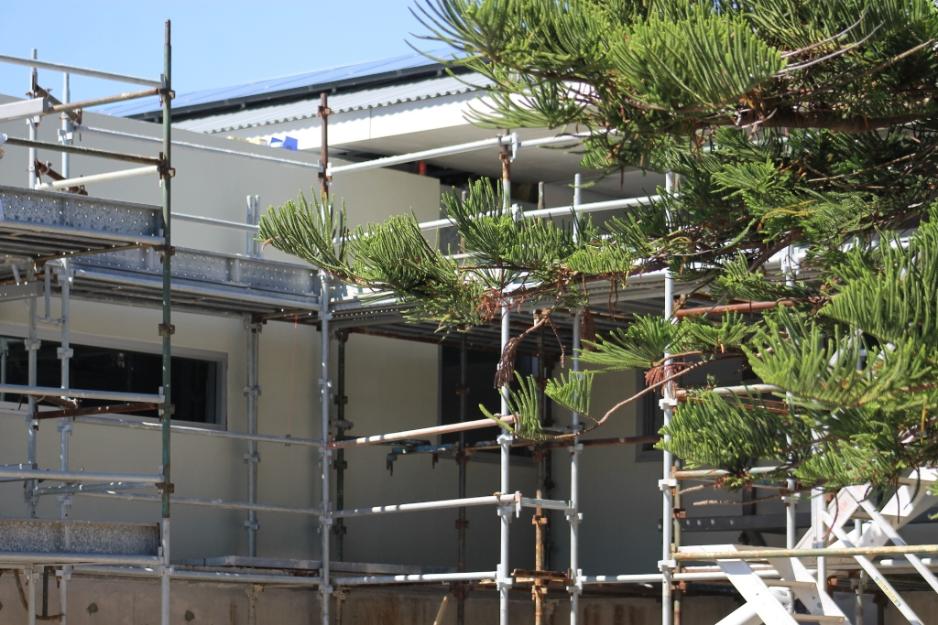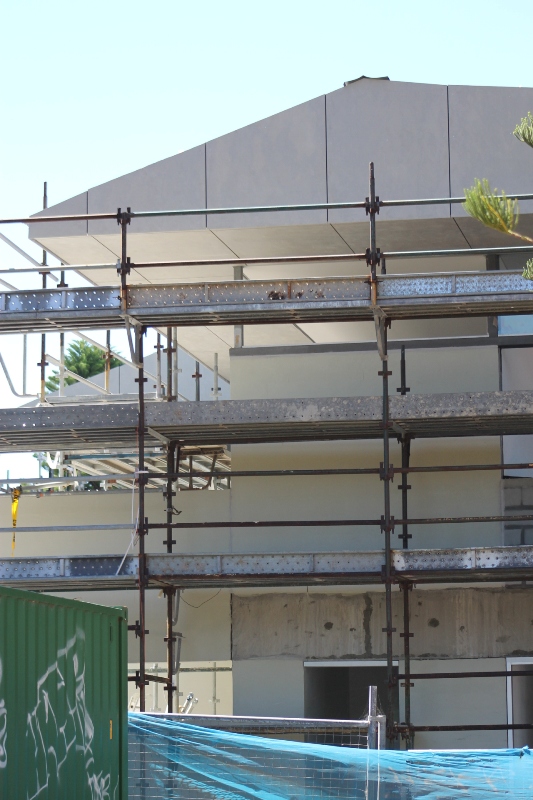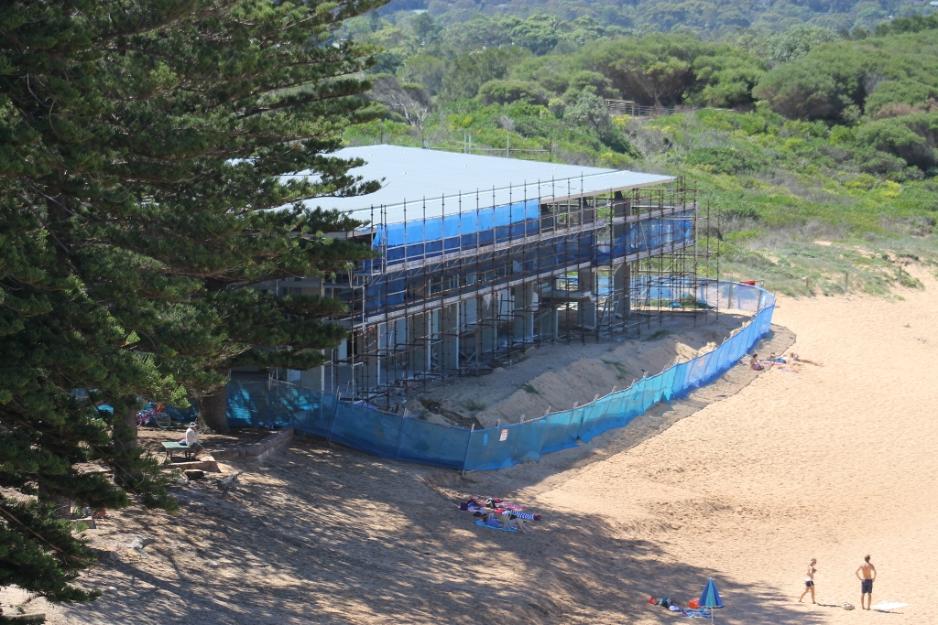 March 9, 2014: The clubhouse is coming along. Latest pics.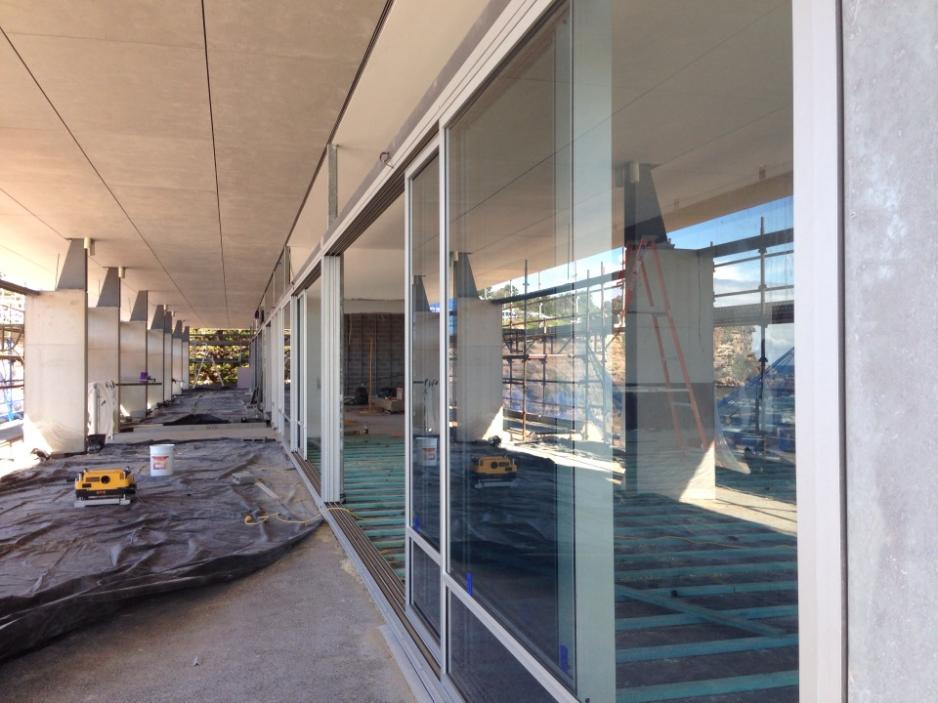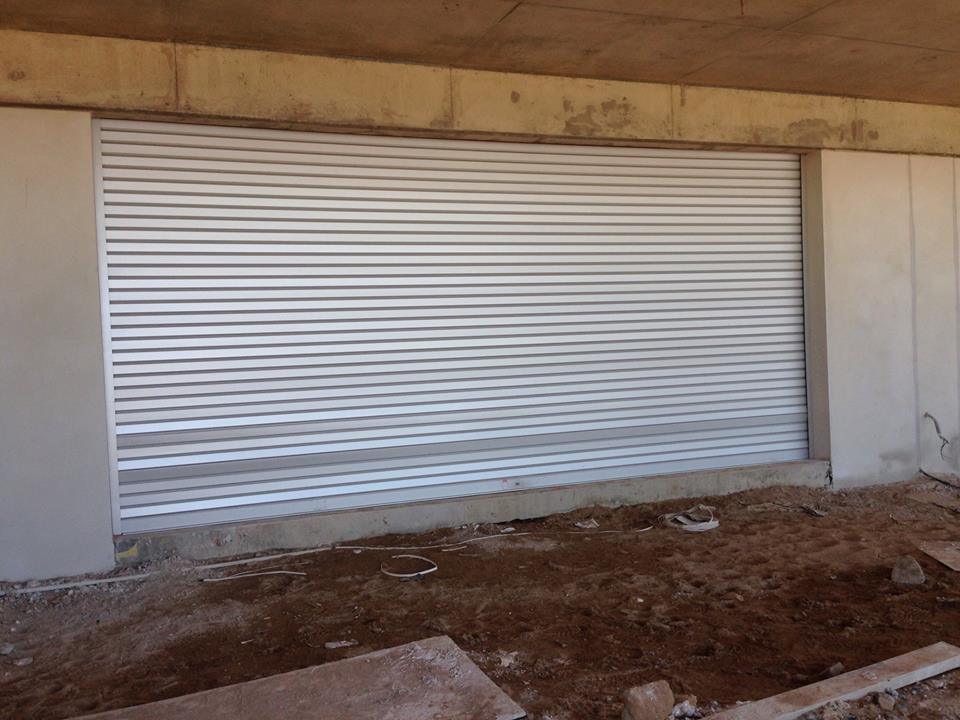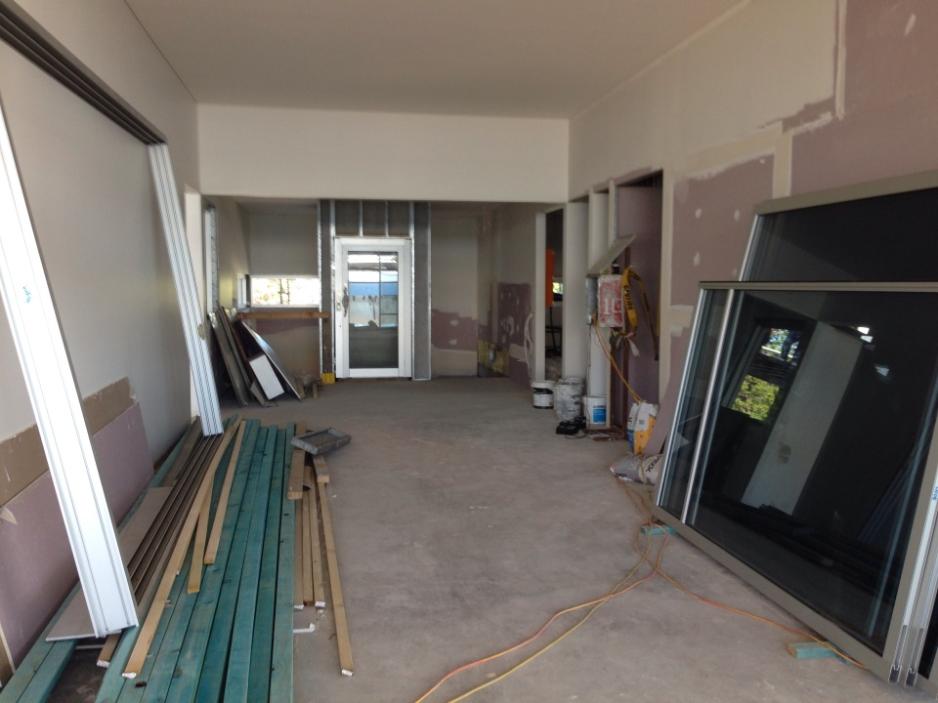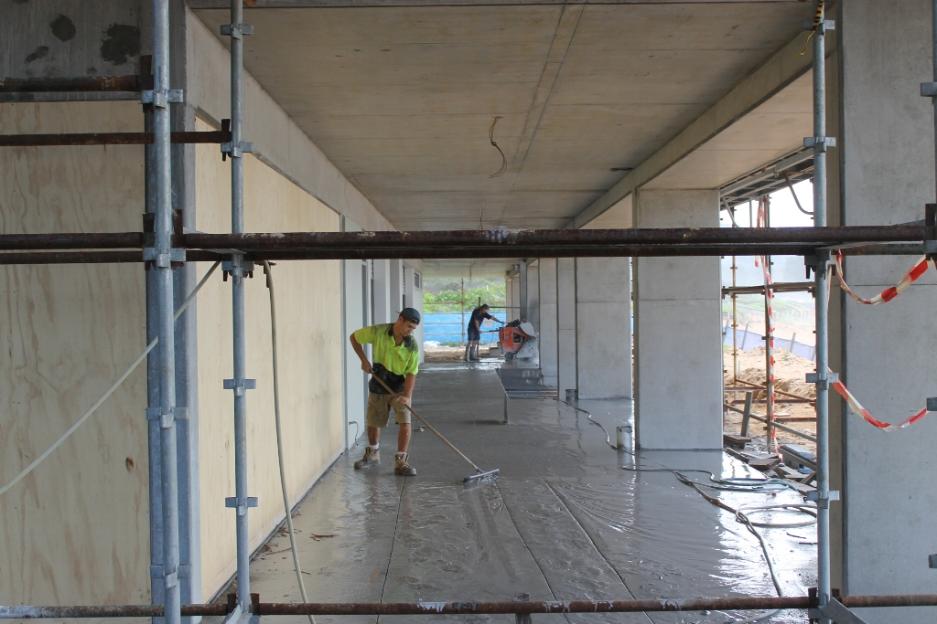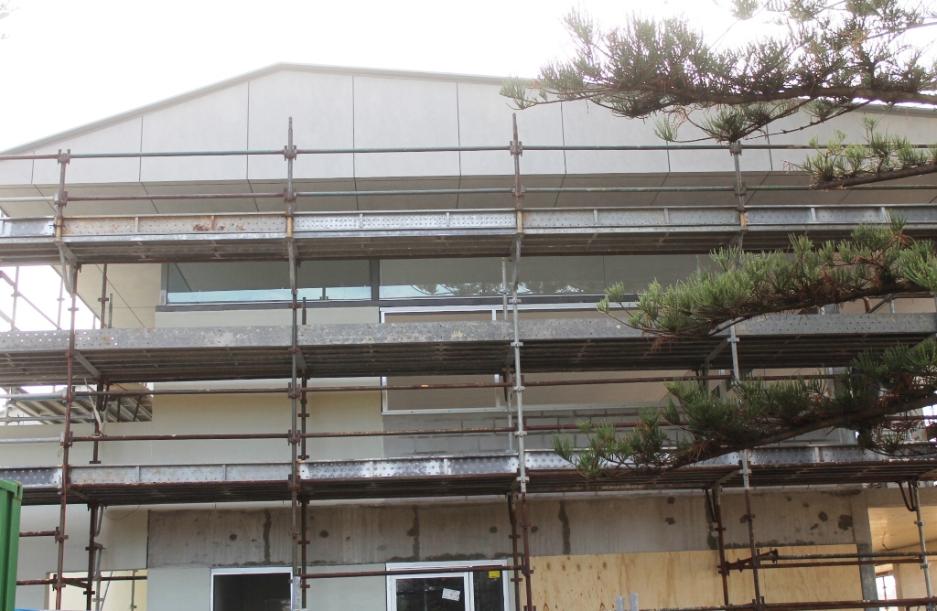 April 12, 2014: Today's building tour.
As part of the club's community engagement and also keeping Avalon Beach SLSC members up to date, tours were offered once it was safe to allow them, and providing suitable footwear etc. was worn and instructions followed. These were given by Architect Richard Cole and Robert Hopton every Saturday morning, weather permitting.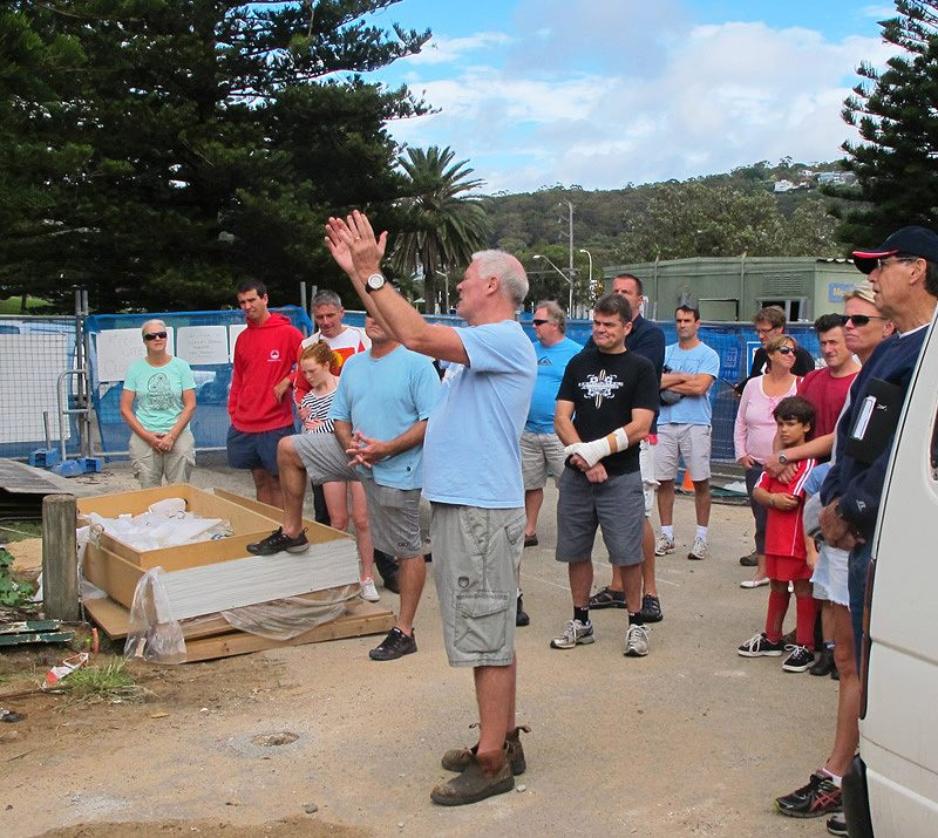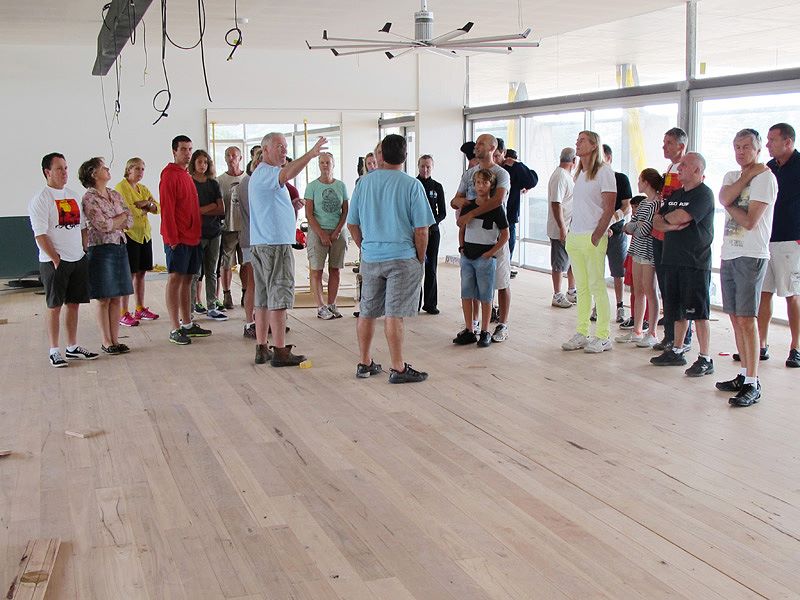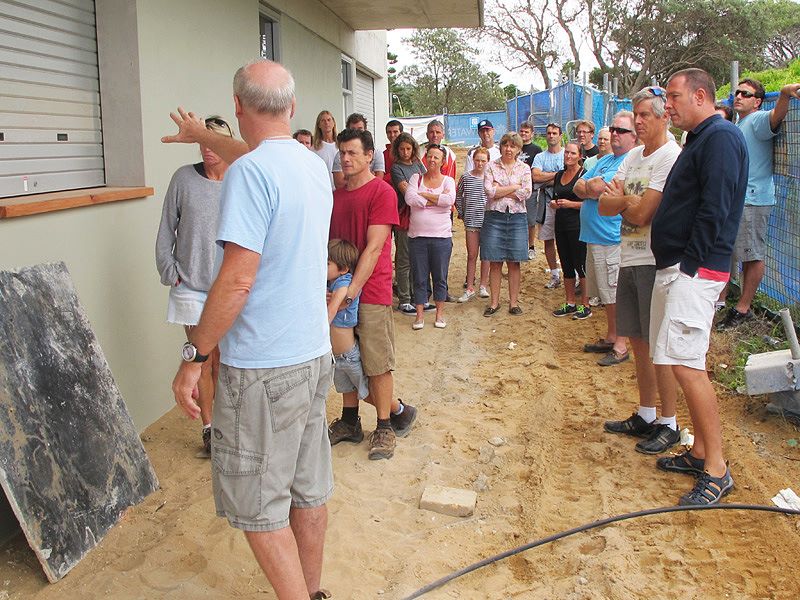 May 25, 2014: All the scaffolding begins being dismantled.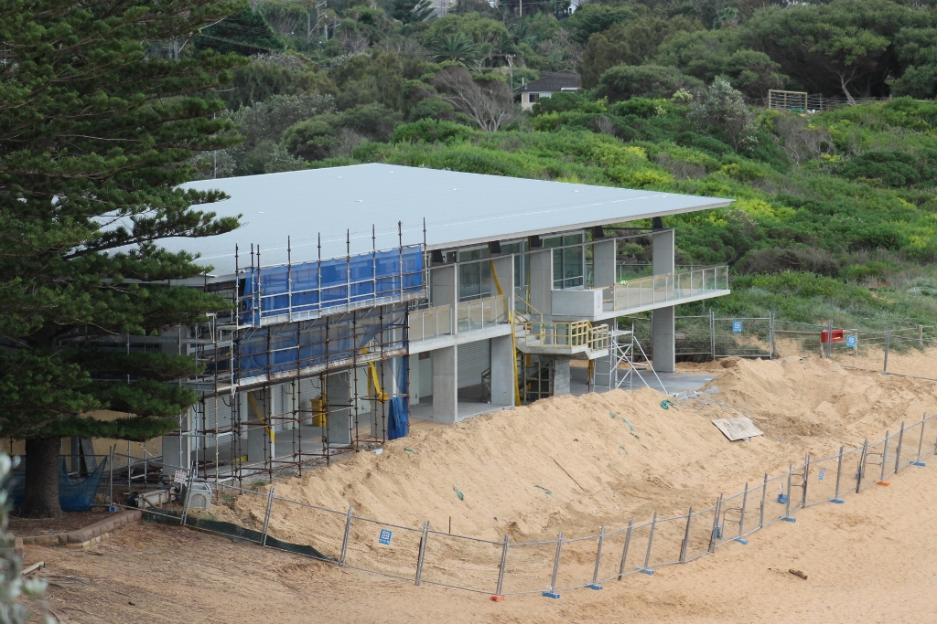 May 27, 2014: All the scaffolding is down. Thanks Tim Hixson for this pic.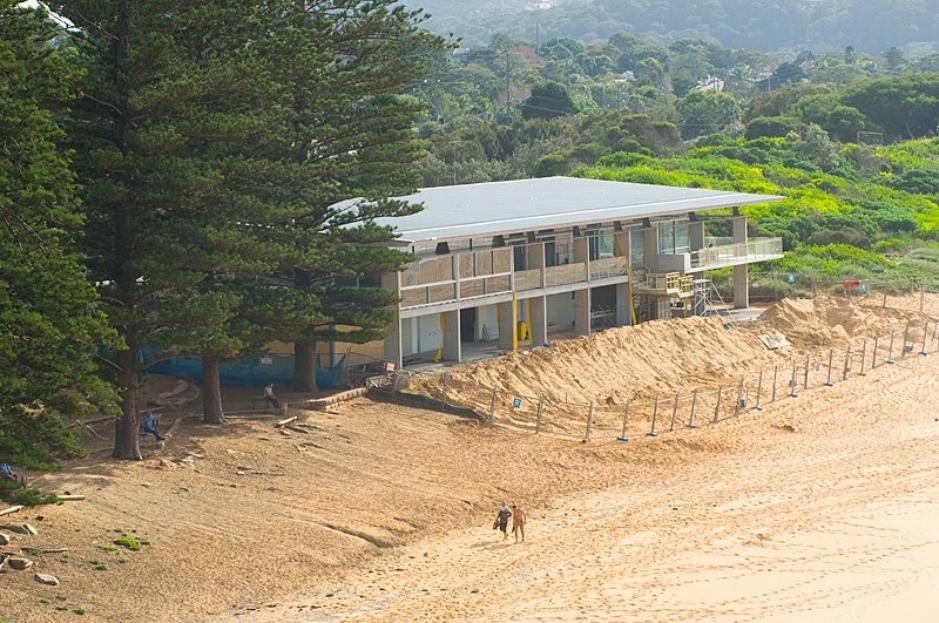 June 17, 2014: Nice shot from the water by Dave Archer.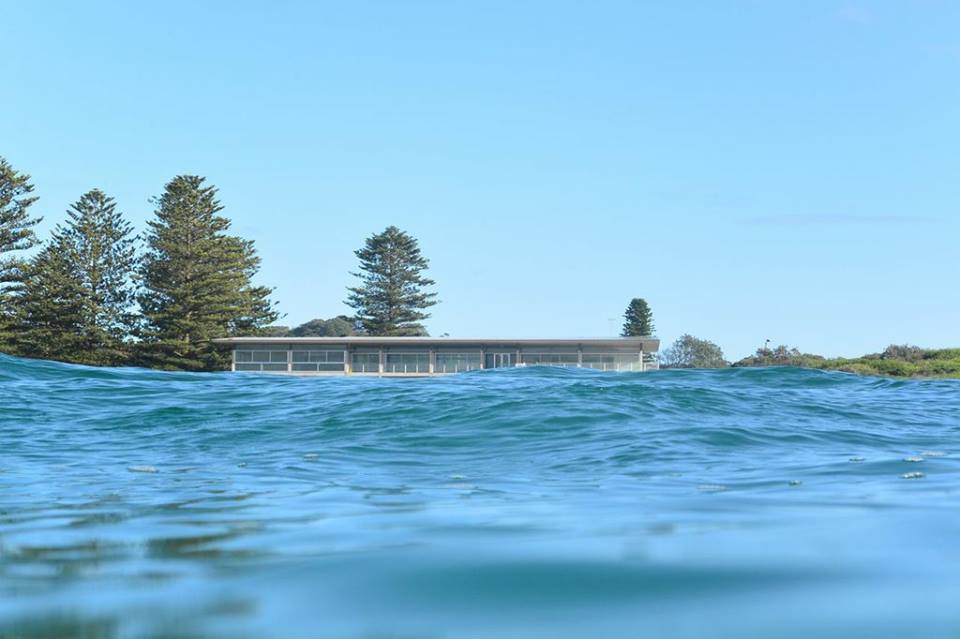 June 21, 2014: New Entrance to the public toilets at Avalon Beach SLSC.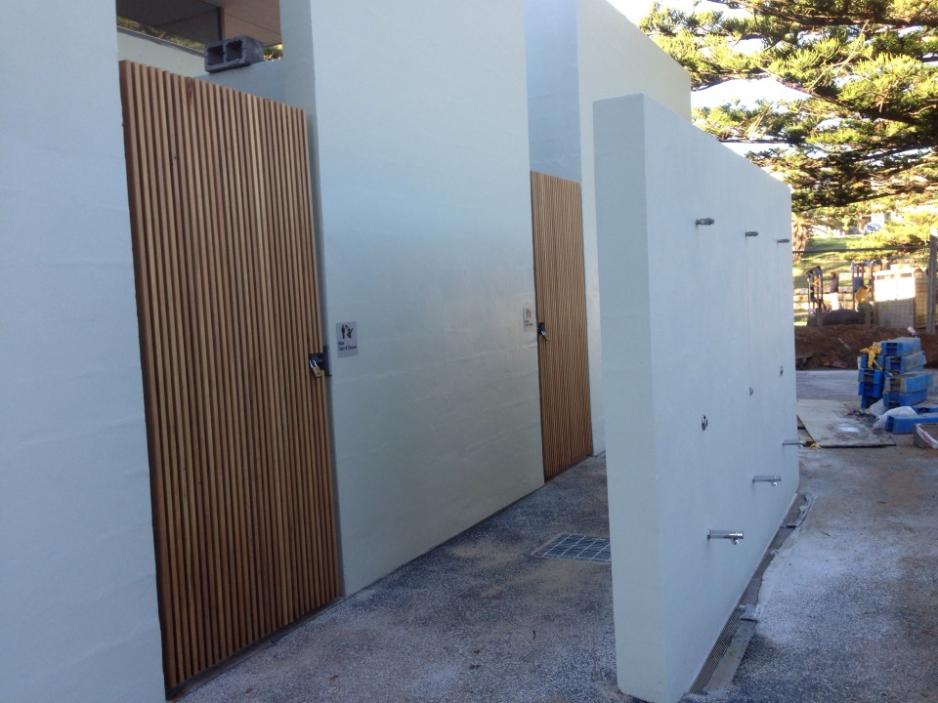 June 29, 2014: Gorgeous shots of the interiors and sealed floors thanks to Tim Hixson.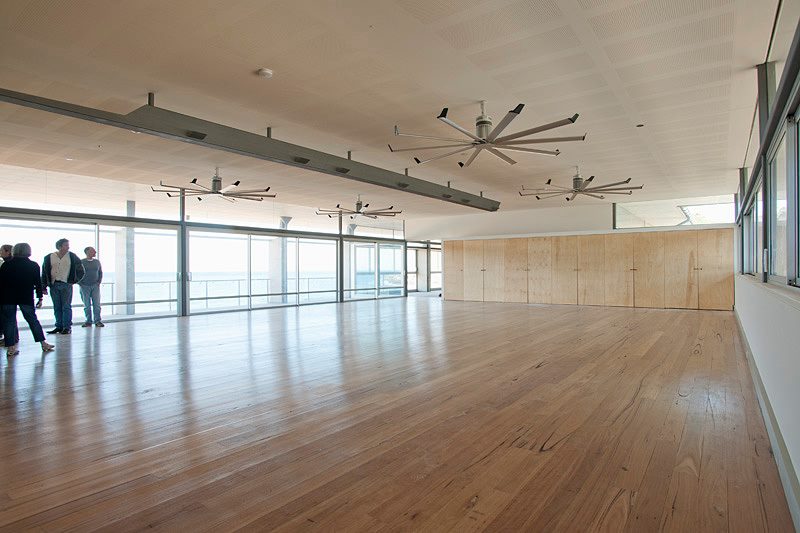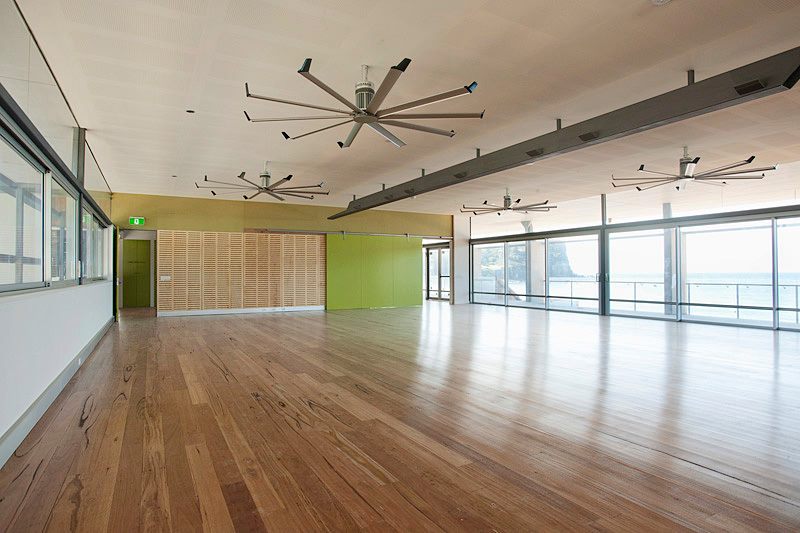 July 4, 2014: Final touches being done - we are getting a bit excited. + From Bangalley Headland (North Avalon) - same day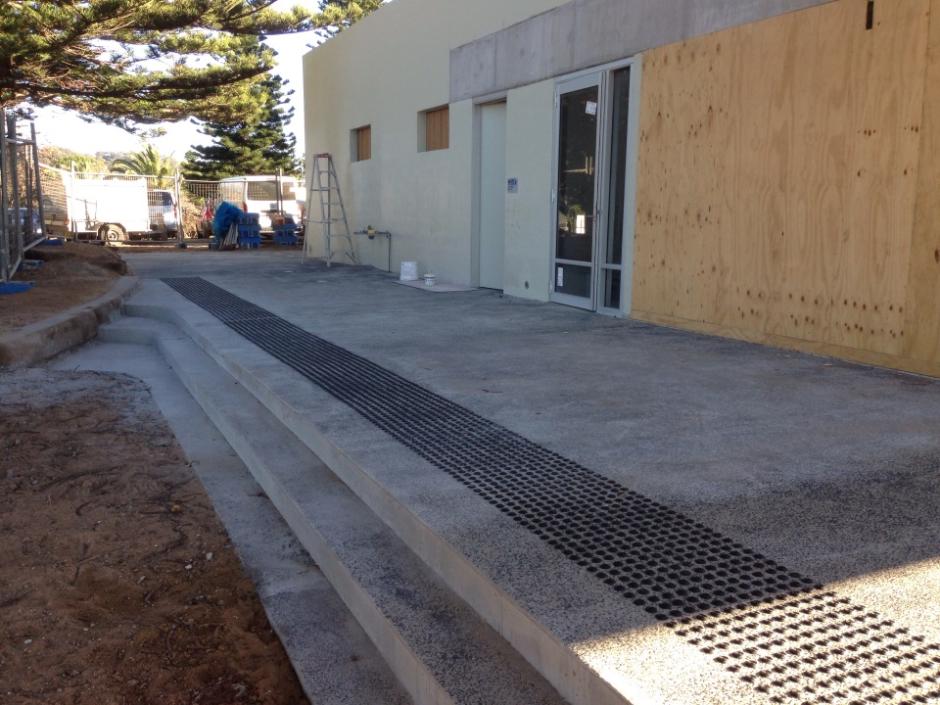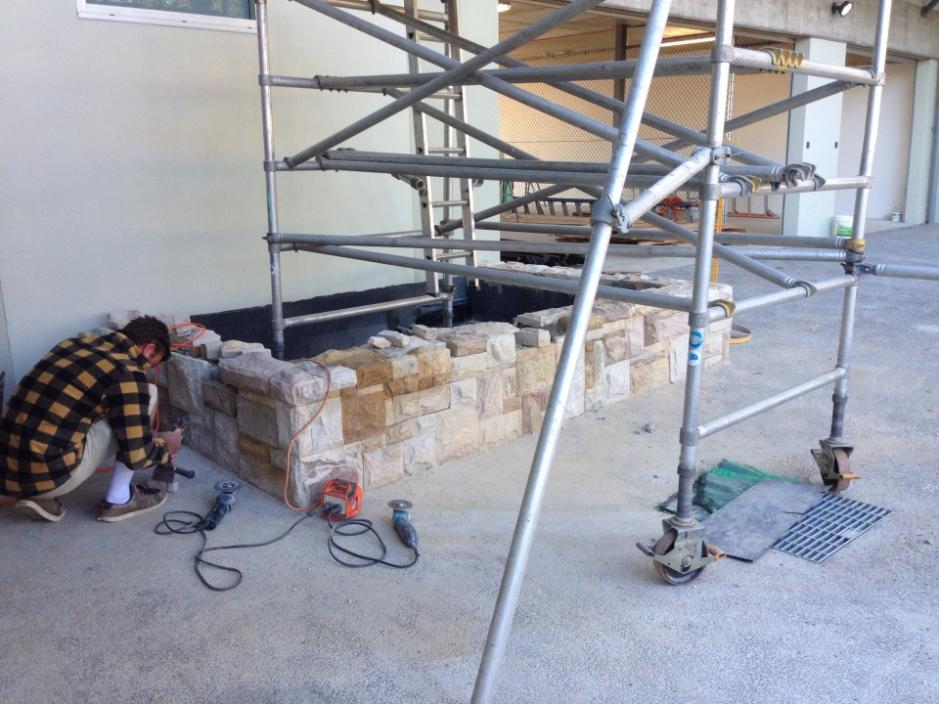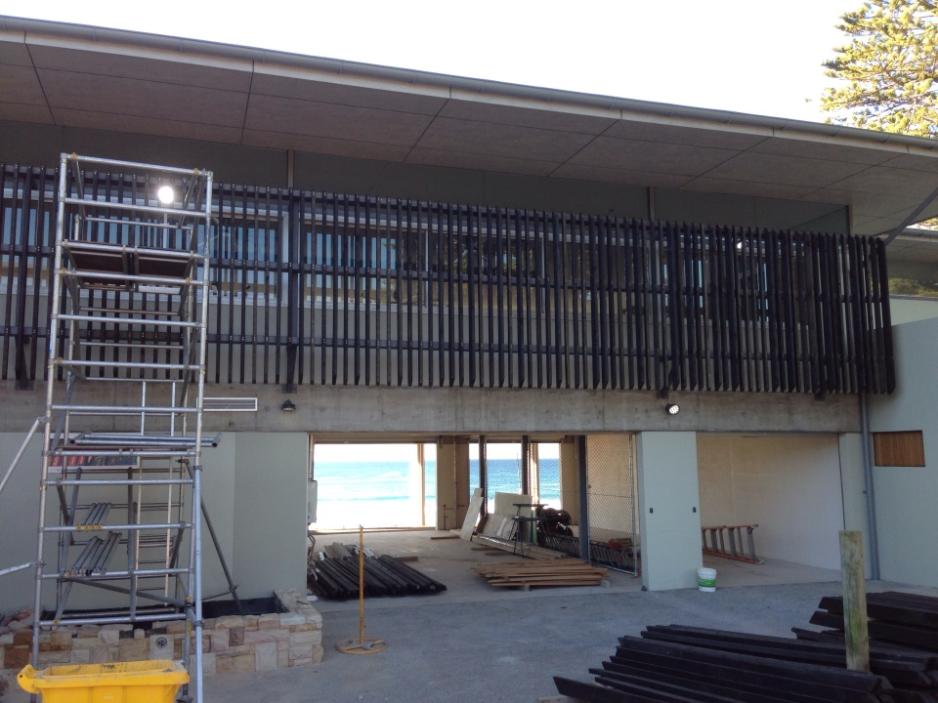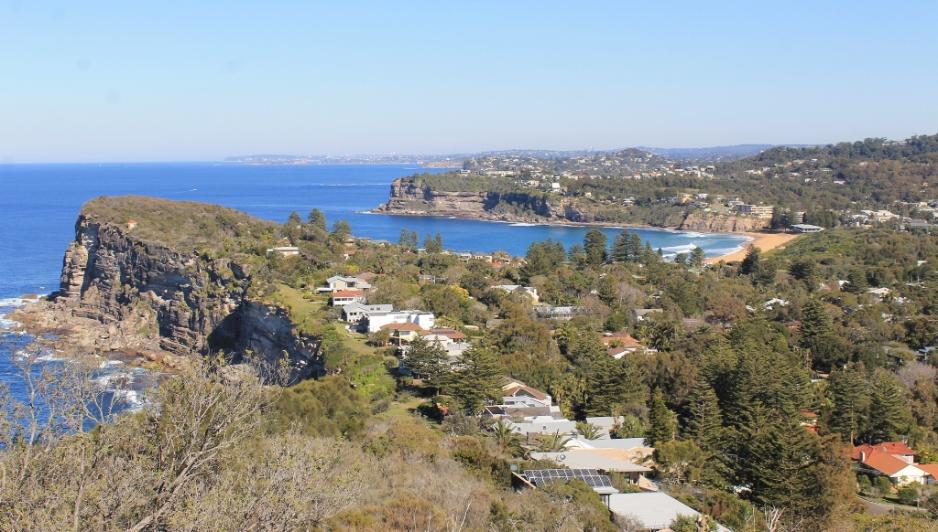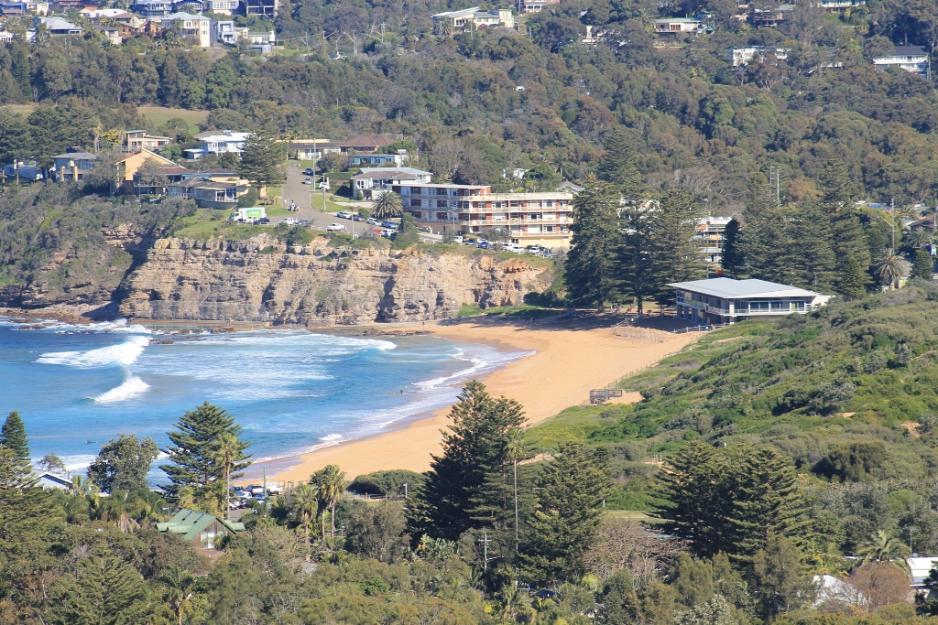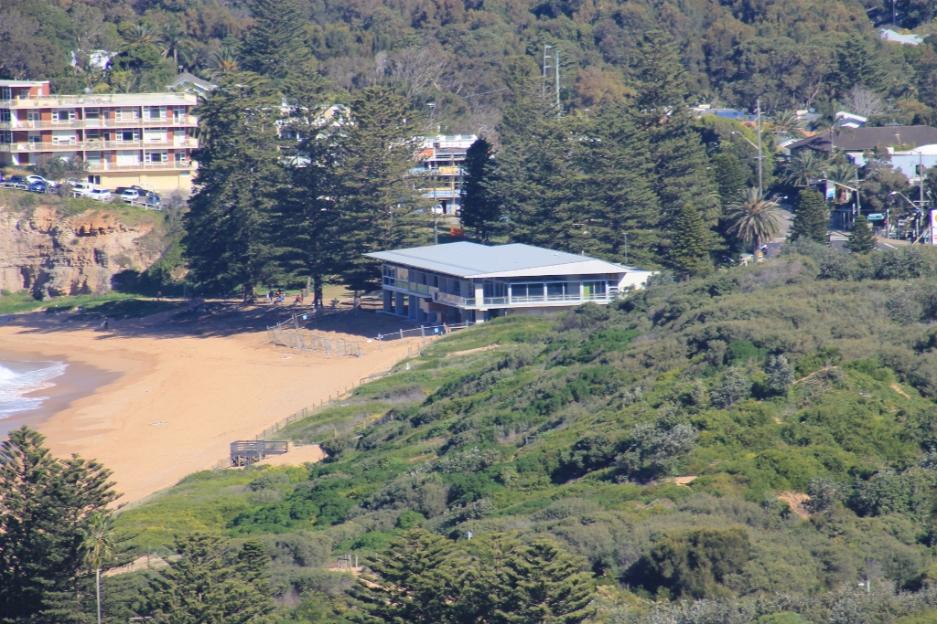 July 18, 2014: Another nice one from North Avalon - at sea level.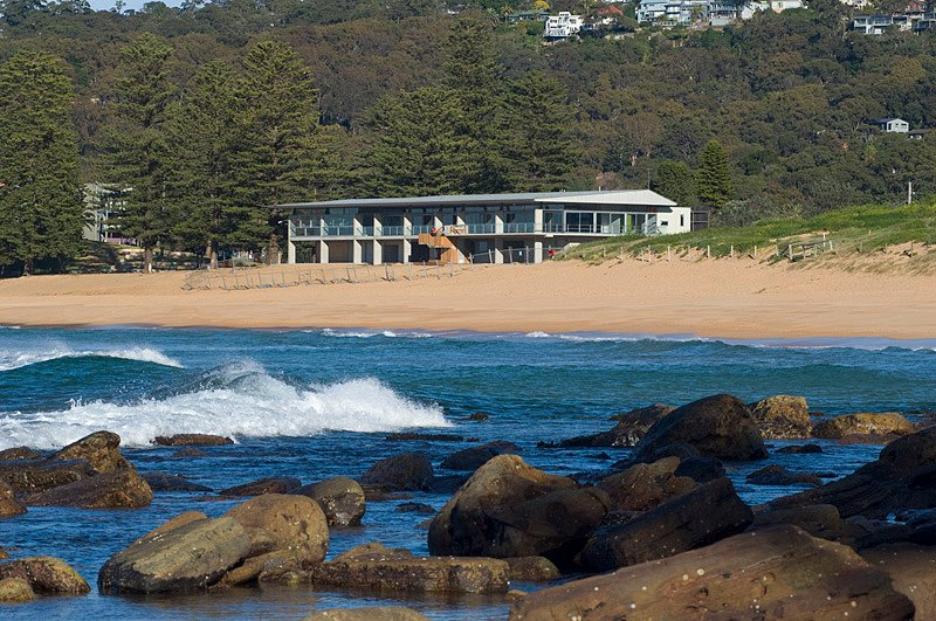 July 31, 2014: New signage installed.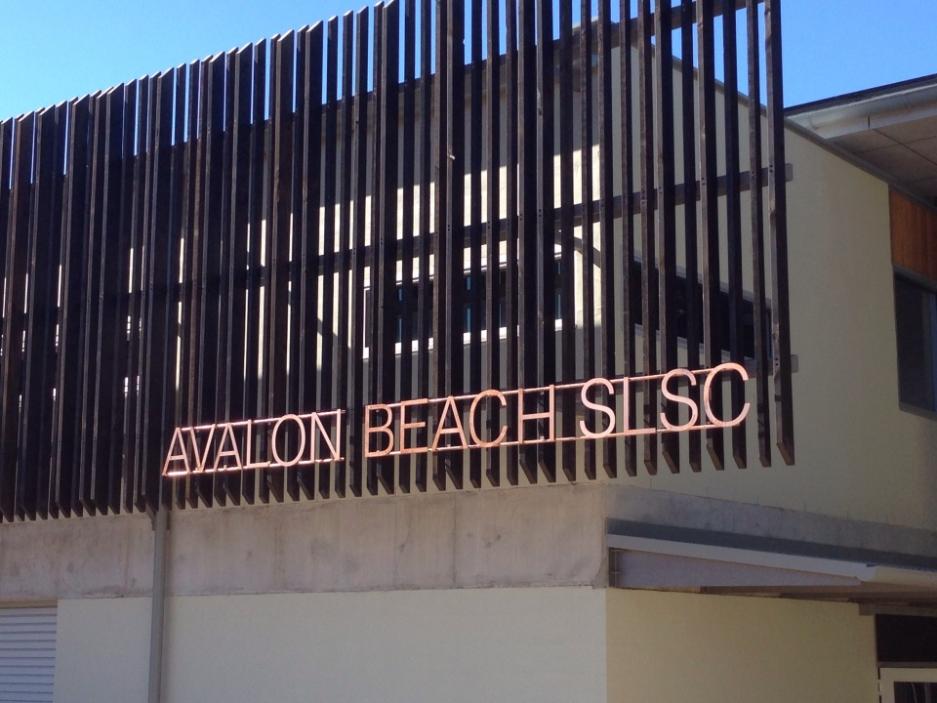 August 9, 2014: The fantastic IRB window is now in + Nice wave at Av. View from the northern balcony.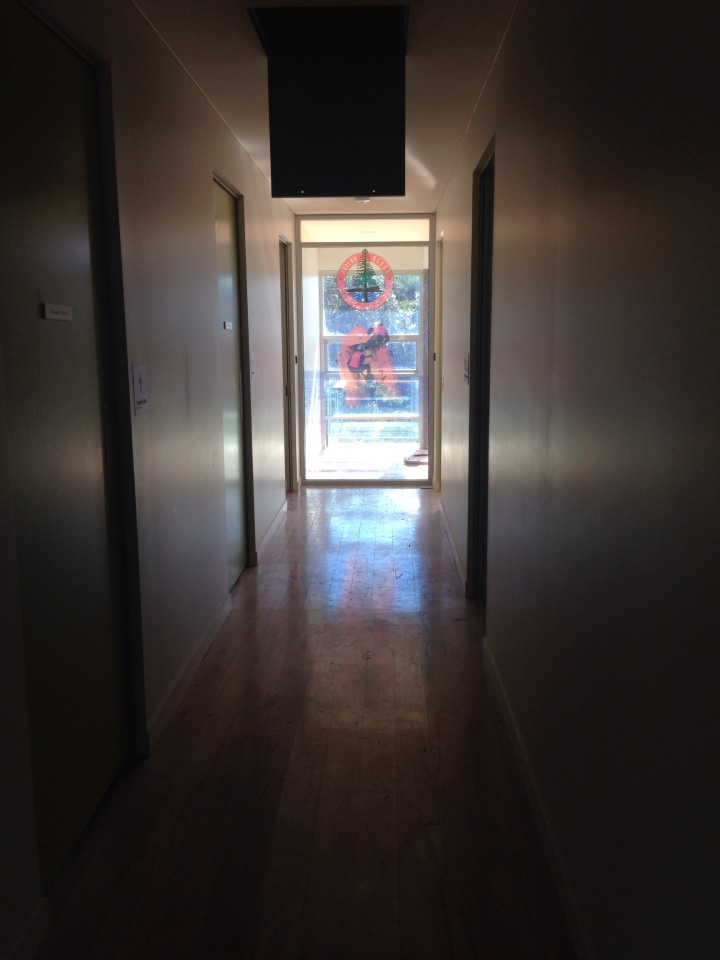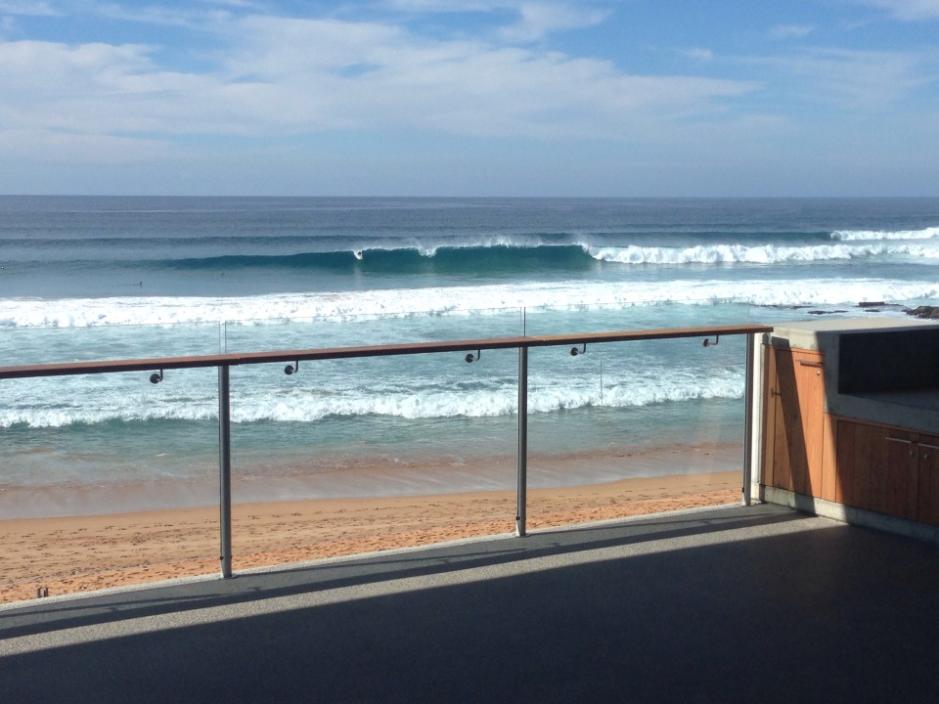 August 16, 2014: We have the keys and are moving in. Come down and help!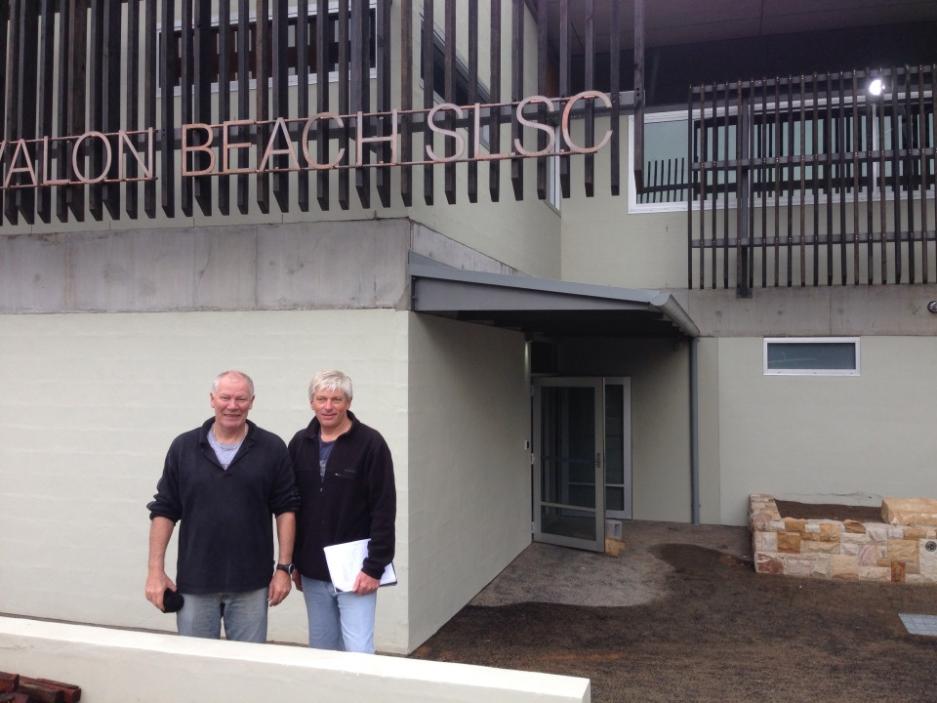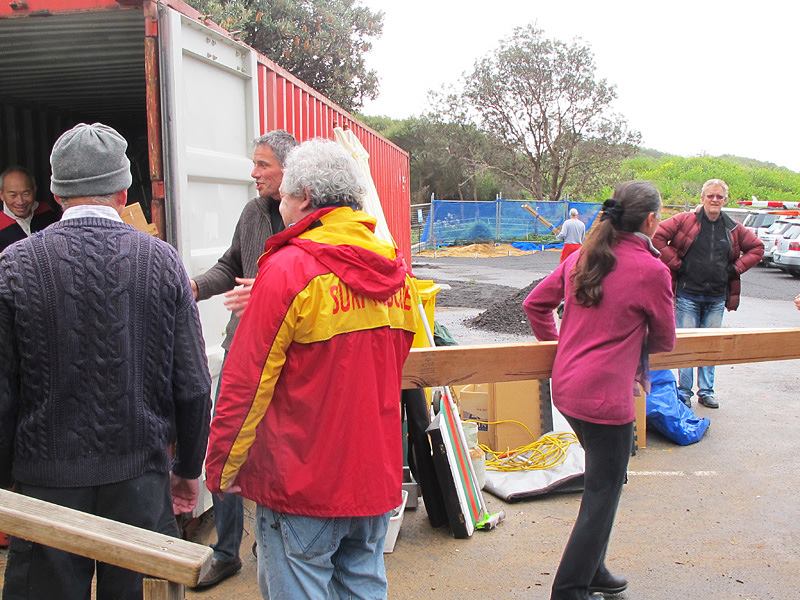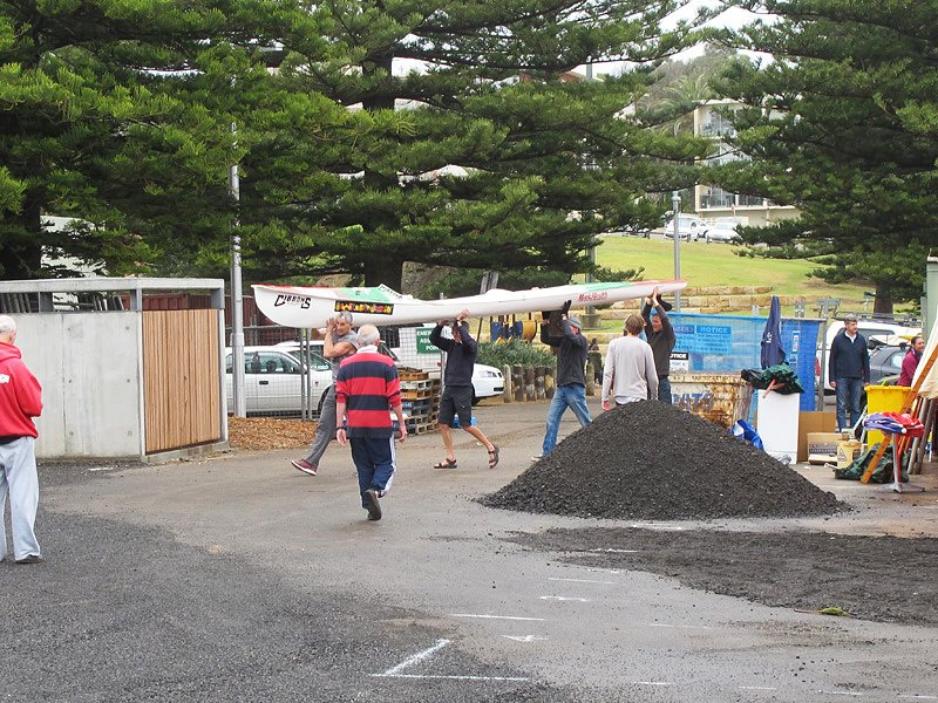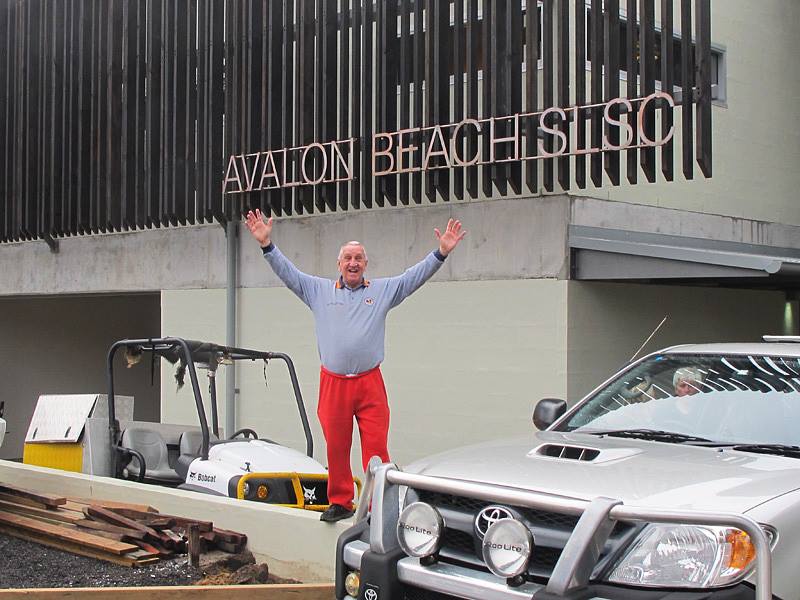 August 19, 2014: Now completed and ready to be officially opened on Sunday August 31st. Members of the public invited down for a look at 1pm. Wonderful photography by Tim Hixson.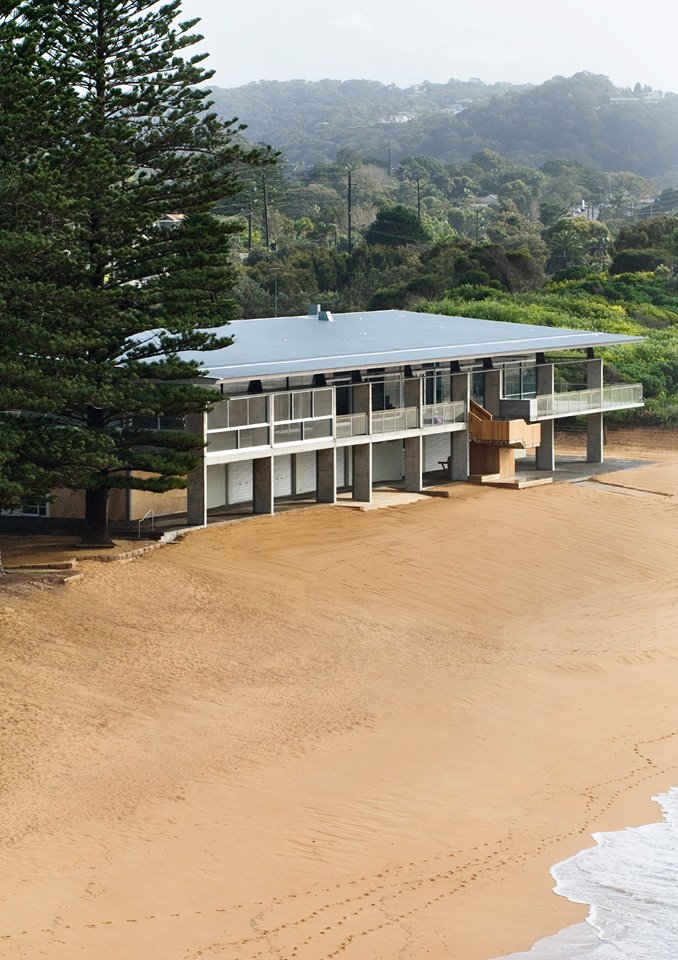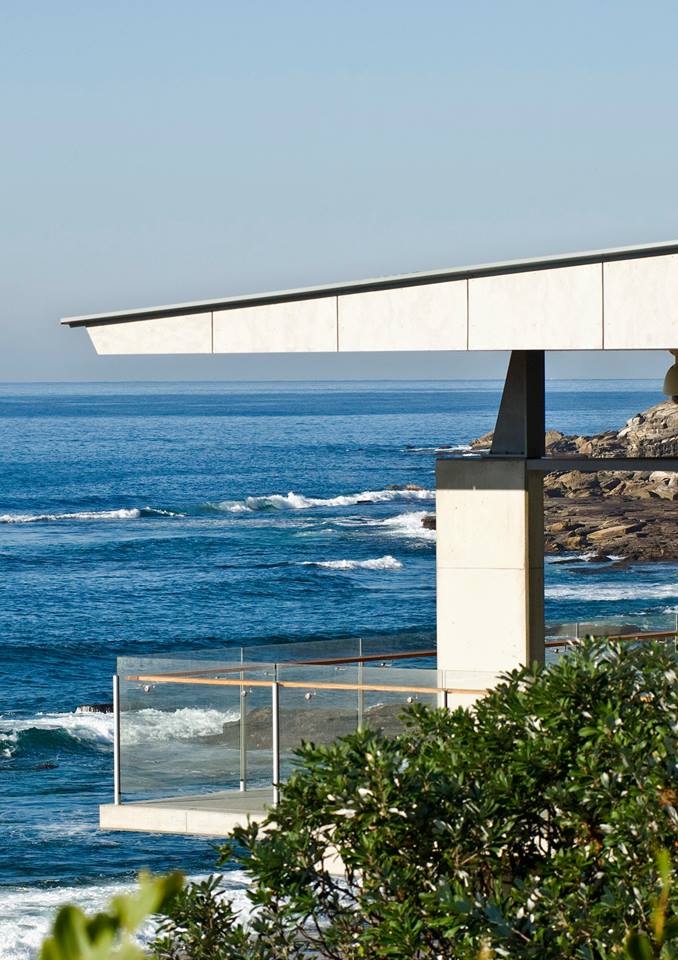 August 23, 2014: We, and a few others take a peak.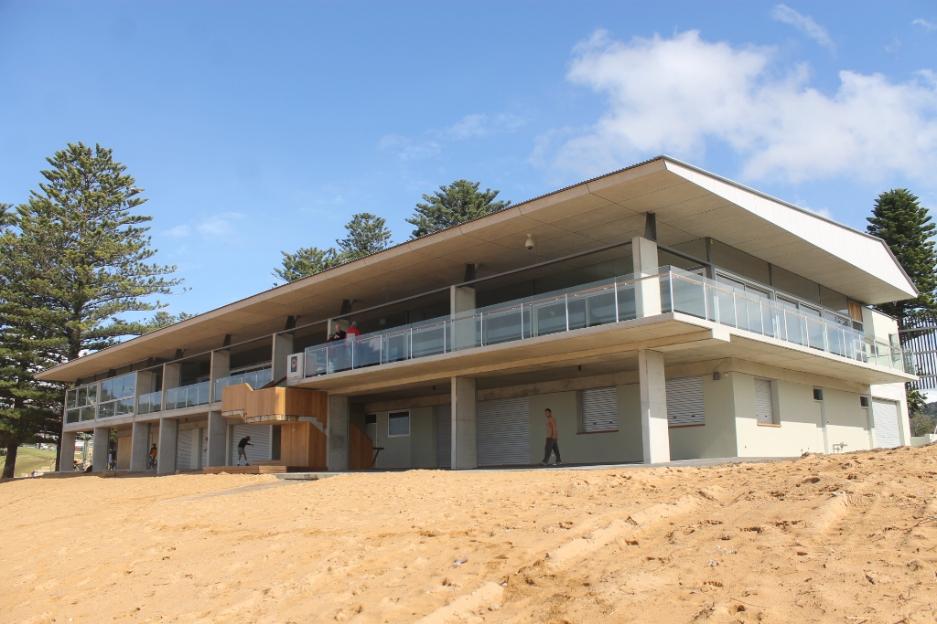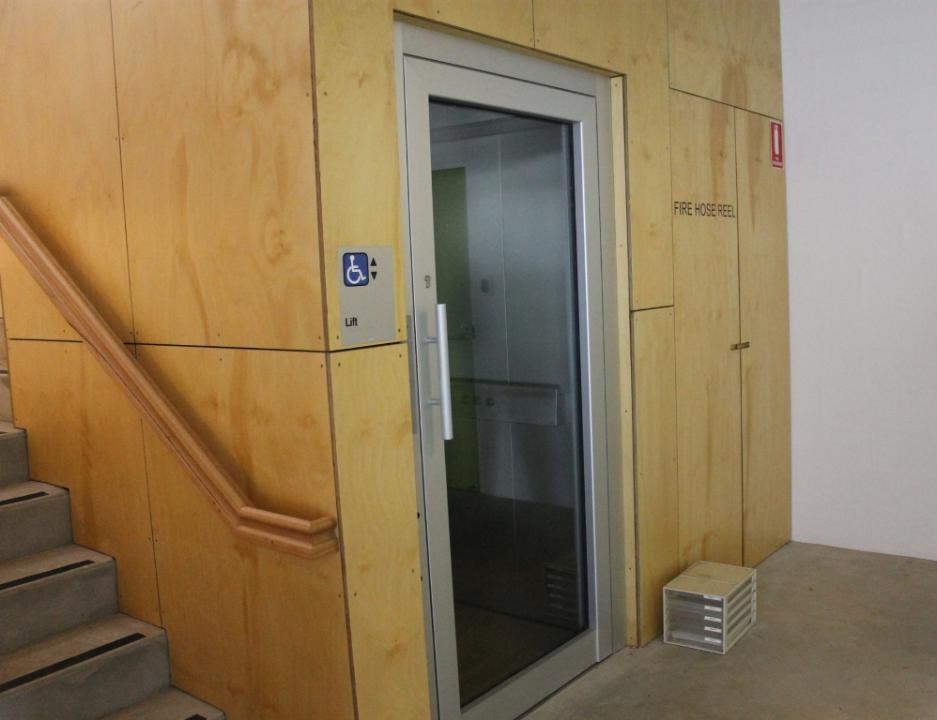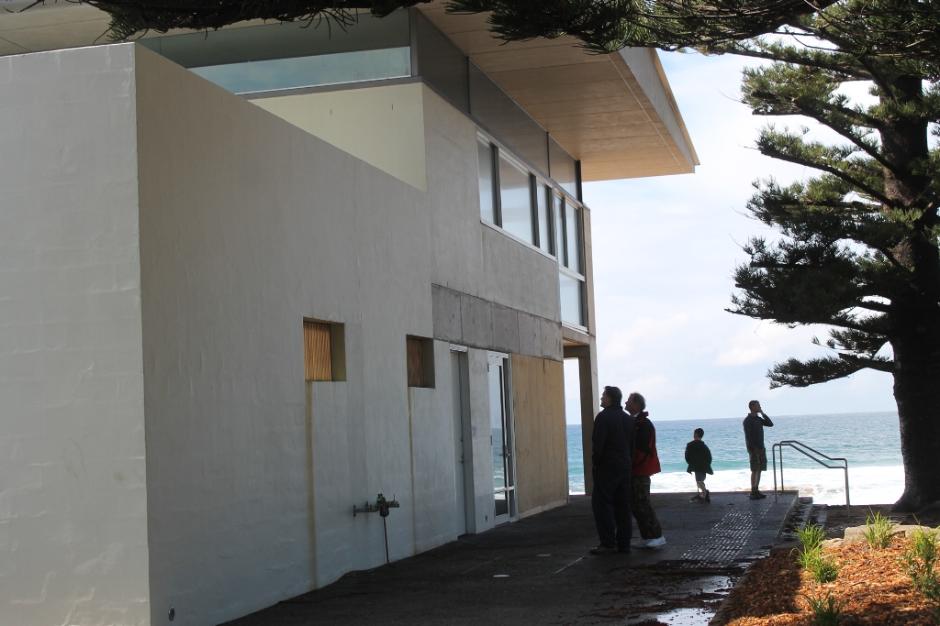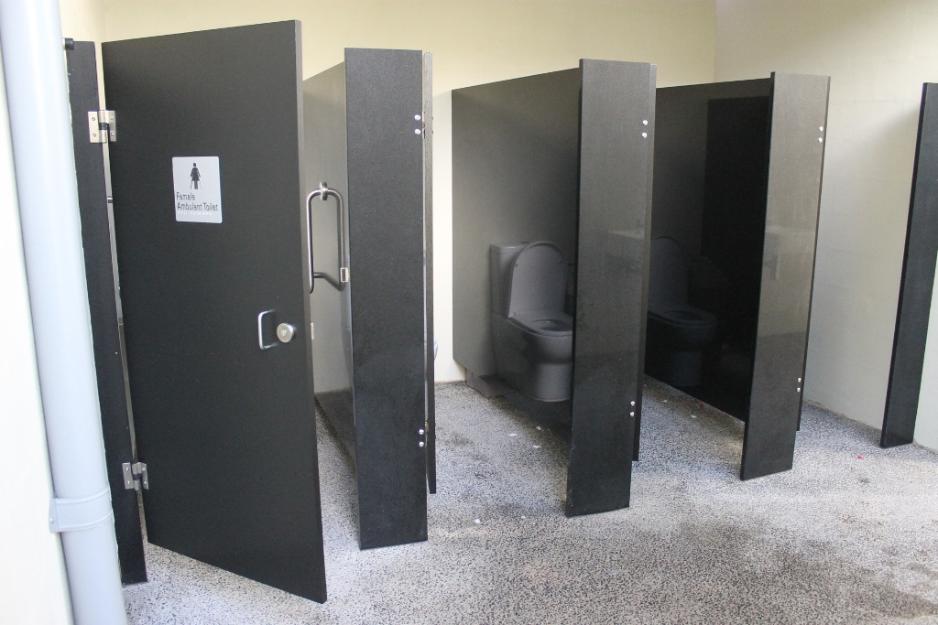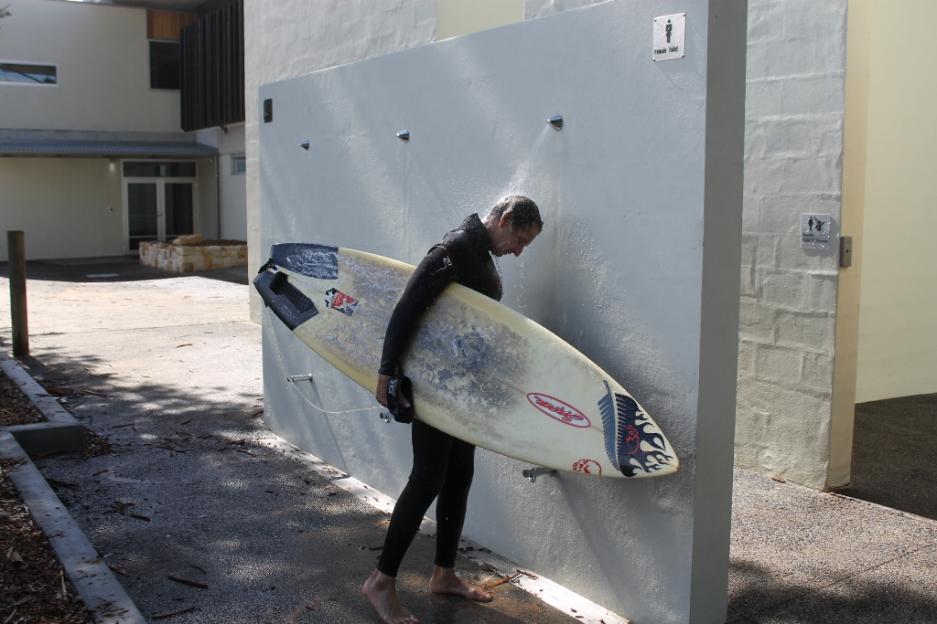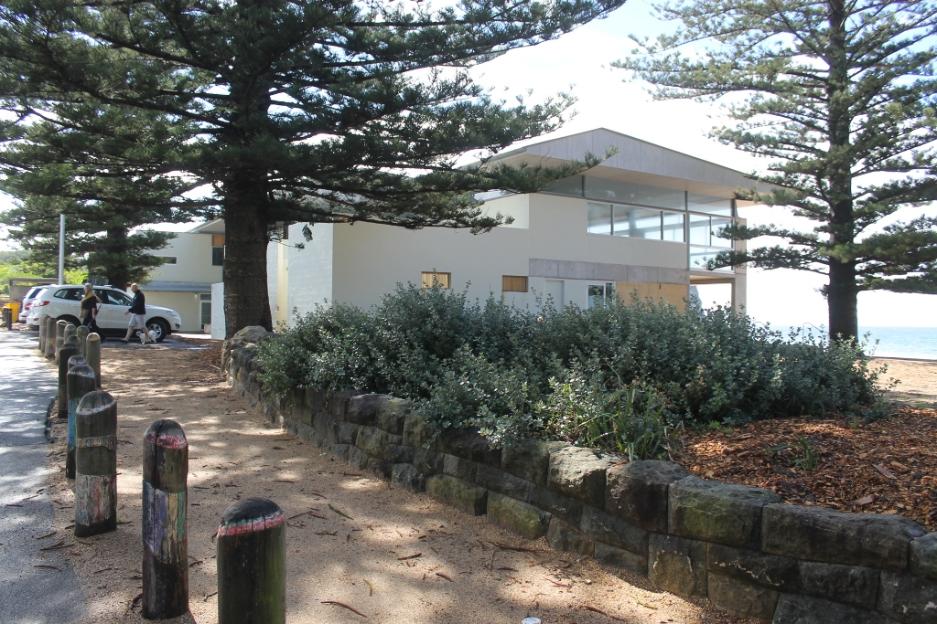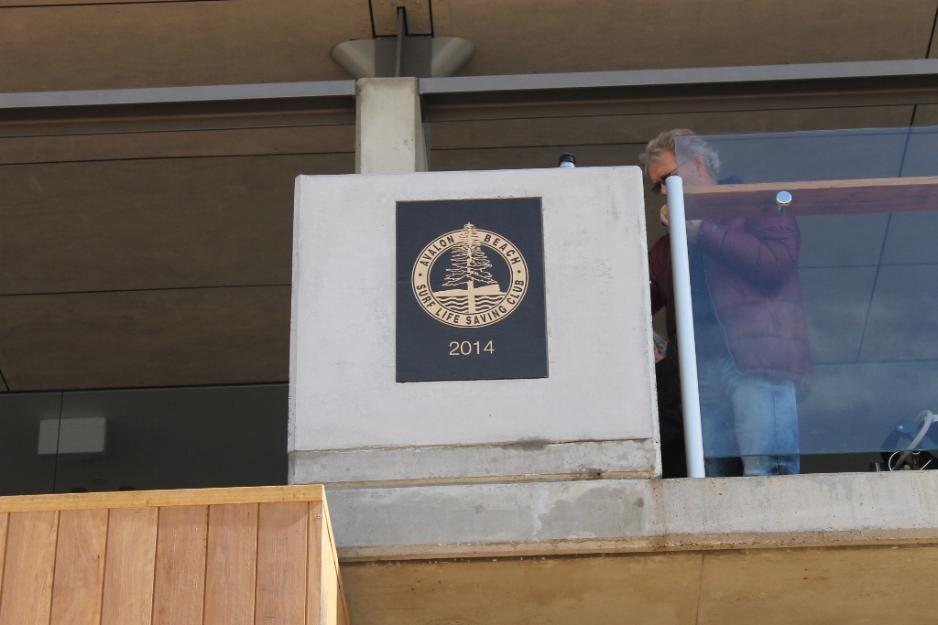 Pictures by Christine Hopton, Dave Archer, Tim Hixson and Alison Guesdon, 2014