August 24 - 30, 2014: Issue 177
Thank You Pittwater – From Soibada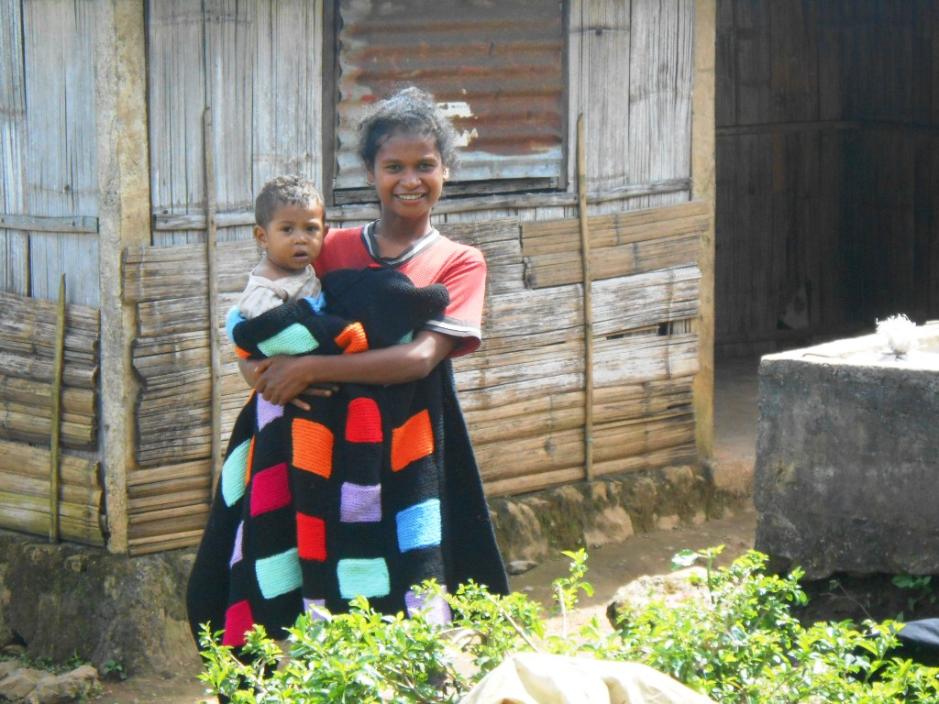 A happy recipient of one of the rugs made by local Pittwater Volunteers for people of Soibada - picture by Tamara Sloper Harding, July 2014.

Thank You Pittwater – From Soibada

The Pittwater Community has been sent a huge "thank you" from the people of Soibada. A team consisting of doctors, nurses, Rotarians, artists, youth representatives, water specialists, preschool and dance teachers, returned from Timor Leste at the end of last month. Over the next few weeks you will see updates about the individual projects. However, this week I would like to highlight the support of two very different groups in our community.

Pittwater Community has really got behind our projects in so many varied ways. Recently we acknowledged some of these special people with the presentation of certificates of thanks. Samantha Shaw's Big Sing Community Singing Group sung for Soibada on many occasions. The money they have raised enabled us to meet some of the needs of our sister village. They also help spread the word - the more people that know about Soibada the more we can do!

You may have heard them singing at the Soibada Soup Night or Christmas Carols outside Woolworths. They represent a cross section of our community that come together every Tuesday in Avalon Recreation Centre or Wednesdays in Newport, who love to sing and love to get behind a good cause! Sam always welcomes new participants. You can contact her on 0401 343 569.

There are a couple of people in that group who have gone above and beyond in their dedication to our cause. Every week Jean Wallace presents us with another pile of beautifully crocheted squares. It was incredible to see these in blankets used around the sub villages of Soibada.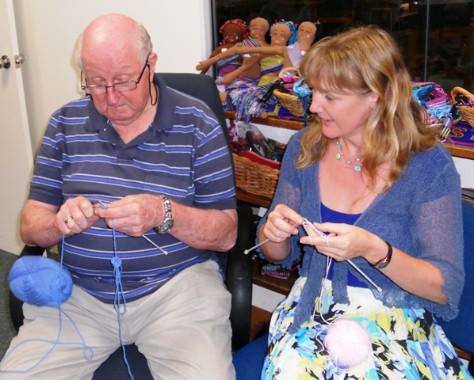 A long term and stalwart supporter is Christina Stewart. She can be seen in this photo teaching Bishop Bernard O'Grady how to knit. Christina was involved from the very beginning – she was one of the group of friends who helped establish the "Soibada Knitters". Her ponchos and rugs are very evident in the orphanage and the village.

Unfortunately Christina has had to withdraw from her involvement with Soibada due other commitments. She is sorely missed by all the ladies in the group. The children of Soibada orphanage in Salau still ask about her and her family. Christina has really made a difference to their lives.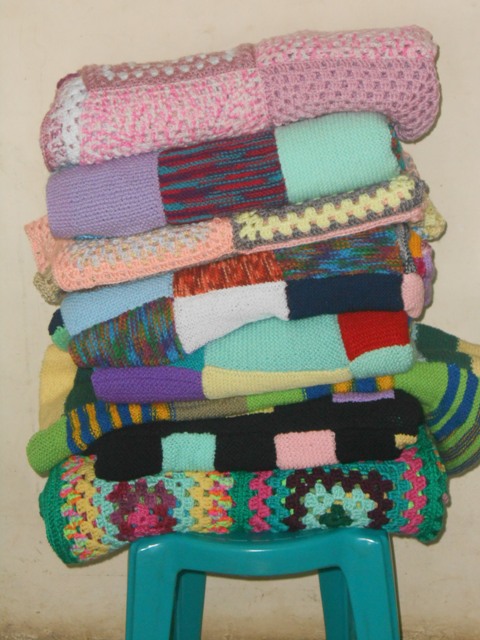 A huge thank you goes out to all these people, not just from us, but from the people of Soibada.

The "Soibada Knitters" meet every Wednesday at 12.30 in the hall under Maria Regina Church during the school term. They use donated wool to knit or crochet squares for blankets – or ponchos. Wrap with Love then put the blankets together.

The team of volunteers distribute these to the needy in Soibada twice a year. They are much needed in the colder months high in the mountains of Timor Leste.

More volunteers would be welcome to join the group. If you can't knit or crochet there are willing teachers available.

Tamara Sloper Harding
Chairperson, Pittwater Friends of Soibada Inc

www.pittwaterfriendsofsoibada.org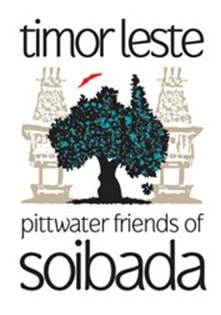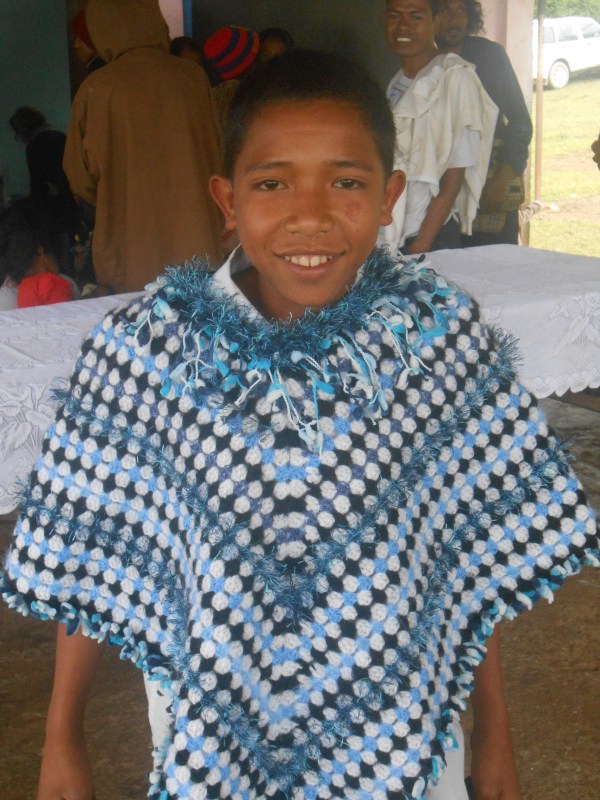 Holding the Poncho in this photo at the orphanage is Ian Laidlaw, our PFOS Secretary and owner of Scally's.