December 11 - 17, 2011: Issue 36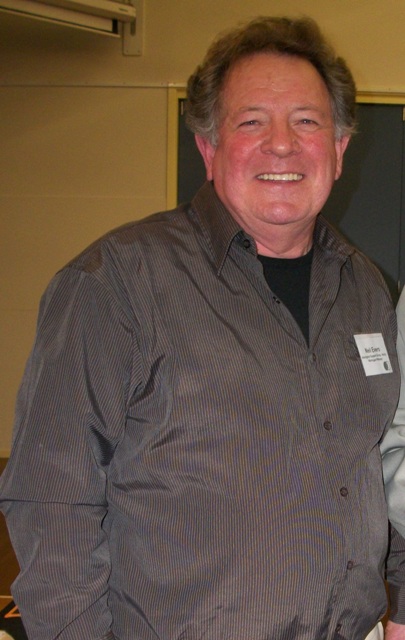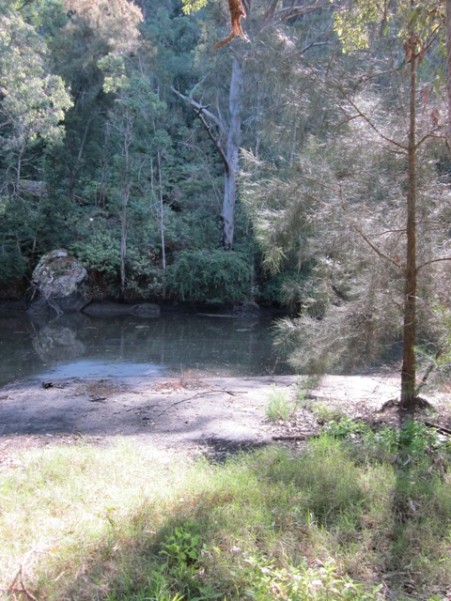 Above: Marramarra Creek, image by Neil Evers, all rights reserved.
Neil Evers
I was born in Collaroy NSW, raised in Mona Vale and went to Mona Vale Public School which only had 52 students at that time. I then went to Balgowlah Boys High the only High School on the Northern Peninsula at that time. When I left school I became a butcher, however, did not realise how this profession would influence the work that I do now. Learning how the bones and the joints are connected then became a passion yet to be fulfilled.
After many successful years, I left butchering for a completely different job; driving a front-end loader. This job did not satisfy my needs, so I entered the corporate world and started selling office stationary (a tie, no sunshine but a good job). In 1977 I was offered the cleaning contract on 6 blocks of home unit and started my own cleaning business, Mona Vale Cleaning Services. The business went from success to success to a point where we had sixteen people working in the business and a cleaning run that went from Ryde to Manly and out along Palm Beach, taking in private homes, lawn mowing, gardening and window cleaning.
Mona Vale Cleaning Services featured on the TV program 'The Money Show' as a successful business run from home.
In 1982 my wife Sue and I, bought a house in Newport. In 1991 I successfully attained a diploma in Remedial Massage and started another business Peninsula Massage. It is still running from the private clinic at the Newport house today. As the massage business grew the cleaning business was sold off.
I helped in the organising of masseurs for the Pub2Pub Fun Run (a 13K run or walk from Dee Why – Newport raising money for the local charities) for 10 year as well as for the Newport Surf Club Big Swim.
I have held the position of National Vice President of Association of Remedial Masseurs (ARM) and am a registered Justice of the Peace. I have 4 sons, a stepson and 7 grandchildren (5 Boys and 2 Girls).
Until about 4 years ago I was unaware of my ancestry. I am a 5th generation Aboriginal. A cousin that I never knew, Bob Waterer, found all of our family's history. What a journey we have had. Bob has recently released a book "The Story of Bob Waterer and his Family 1803-2010" telling the entire story.
I now belong to the Aboriginal Support Group – Manly Warringah Pittwater. The ASG relies on membership monies to help in education of children of all cultures to understand and close the gap. The Guringai Tribal Link (I am a member) has produced a booklet "Guringai Language for Beginners Vol 1-2" 10,000 copies have been distributed and schools are looking for more, so I personally would like to help the ASG raise the monies needed to produce more. I am editor of the group's newsletter, the Elimatta.
I give talks about the Aboriginal Guringai man Bungaree. He was the leader of the tribe my ancestors were with. Bungaree was a well-liked and well-known Aboriginal, a real character who co-existed with the white men and acted as a mediator between the two cultures. He was known as "King of the Blacks" and called a "Chief" by Governor Macquarie. He circumnavigated Australian with Matthew Flinders.
My Great Great Grandmother lived in this country (Pittwater-Hawkesbury and Guringai Country) and was buried on Bar Island in the Hawkesbury. She was Sarah "Granny" Lewis. 1803 -1880.
I give "Welcome to Country" as this was and always will be the country of my ancestors and it feels right to welcome people on their behalf.
What is your favourite place in Pittwater?
It was standing on Barrenjoey Head land looking out to Ettalong, but now I have been to the land my great great grandmother owned in Marra Marra Creek up the Hawkesbury, standing on the edge of the creek and wondering how it must have been, even talking about it give me a quiet but sad feeling inside, how did they raise 7 children in such a remote place... This place is beautiful.

What is your 'motto for life' or a favourite phrase you try to live by?
I like the feeling of helping people. Motto; try to stay positive, there is more good in the world then bad.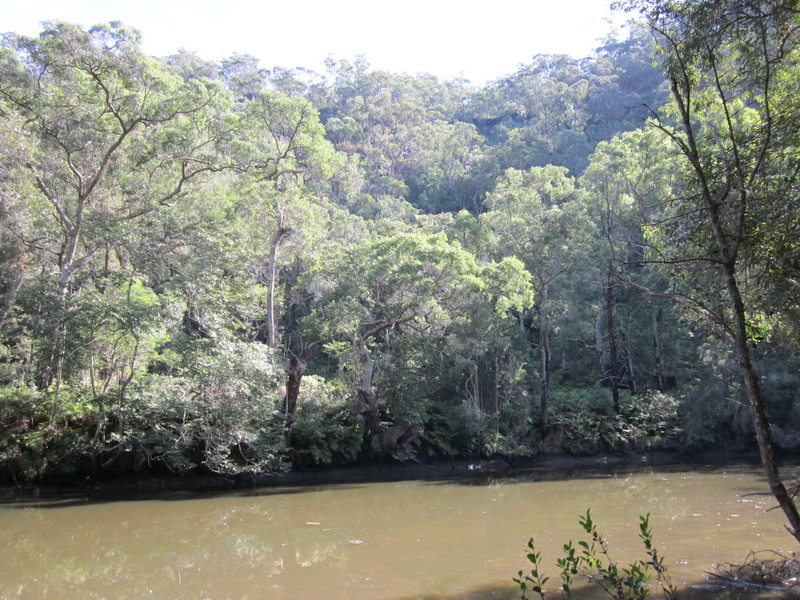 Marramarra Creek
Barrenjoey Headland