August 13 - 19, 2023: Issue 594
Avalon Rec Centre Cracking Up, Rusting - Dunbar Park Annexe Walls Green With Mould, Even After Months Of No Rain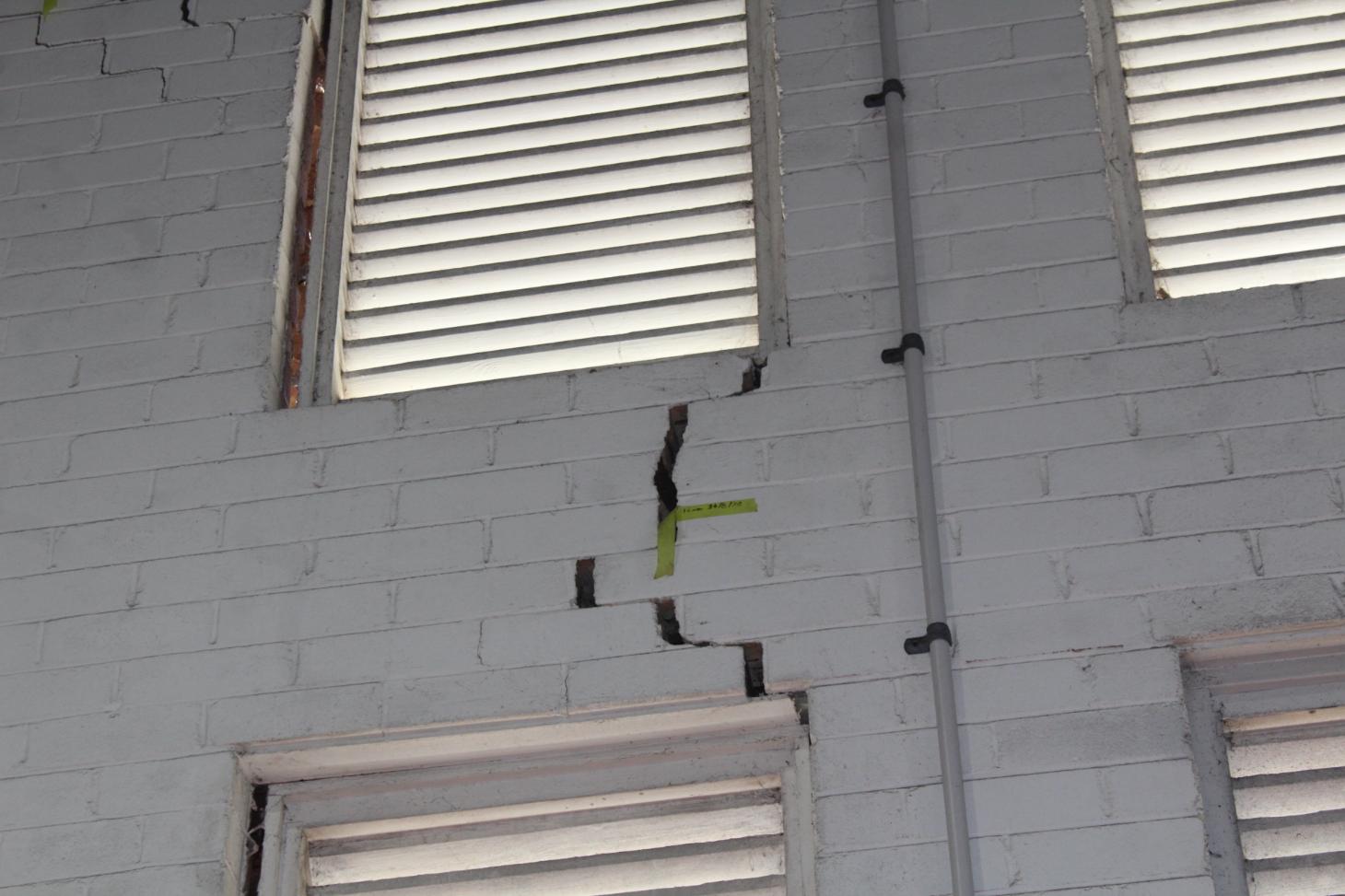 The south-west corner of the main hall in the Avalon Recreation Centre has widening cracks appearing through the brickwork and separating away from the slatted windows in the wall.
The steel beams above the concertino are also showing signs of rust and fragmentation. Photos taken on Sunday July 30th, along with those taken of the green mould on the exterior walls of the annexe in Dunbar Park, were forwarded to council due to concerns by residents about the deterioration of these community structures.

Council's response is that;
''Council is monitoring the building's condition and is aware of the cracks in the wall. Should it be determined that work needs to be done, it will be undertaken and included in Council's works program.''

With regards to the other maintenance items, these have been directed to Council's maintenance team to investigate and rectify. ''
Widening cracks (15mm-25mm) are an indication of serious structural damage and classified as a Category 3 crack. Although Council's reply indicates it has determined that work does not need to be done at present, Engineers and Builders have stated Category 3 cracks are important to address immediately as there could be a significant safety issue.
''As a general rule, cracks within this category shouldn't be ignored and left untreated. As a minimum, the crack needs to be filled to avoid any potential water ingress, particularly if it is an external wall. The wall needs to be inspected by a structural engineer to determine what remediation work is required. There is a possibility that a section of this wall needs to be rebuilt.'' an Engineer forwarded the same images told Pittwater Online

''There can be a range of issues which can cause severe cracking, such as; issues with footings and/or concrete pads (subsidence), water ingress, moisture/damp in the walls, concrete cancer and rusting lintels, impact damage, issues associated with the roof frame or other load bearing problems or a concentration of water around the footings.''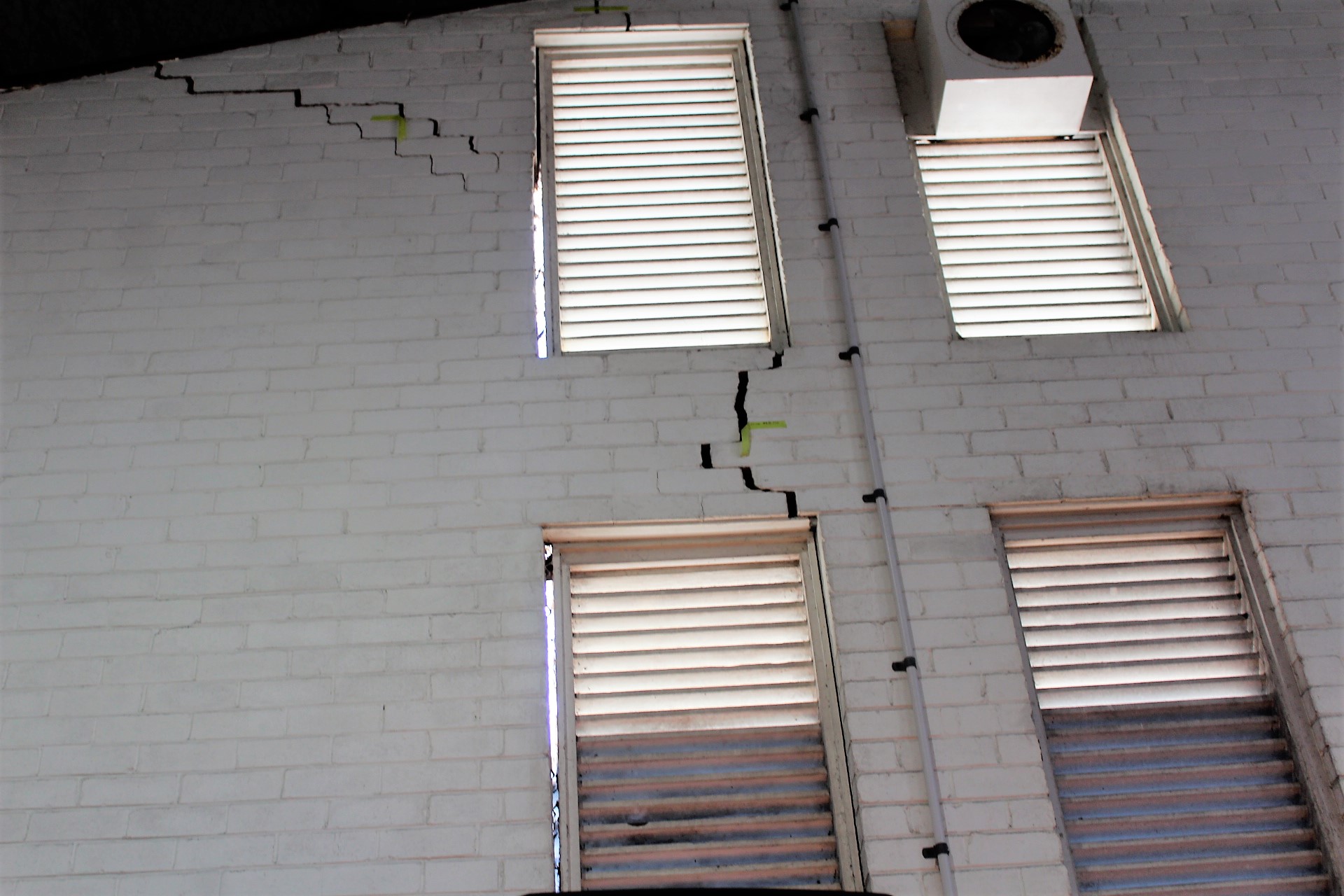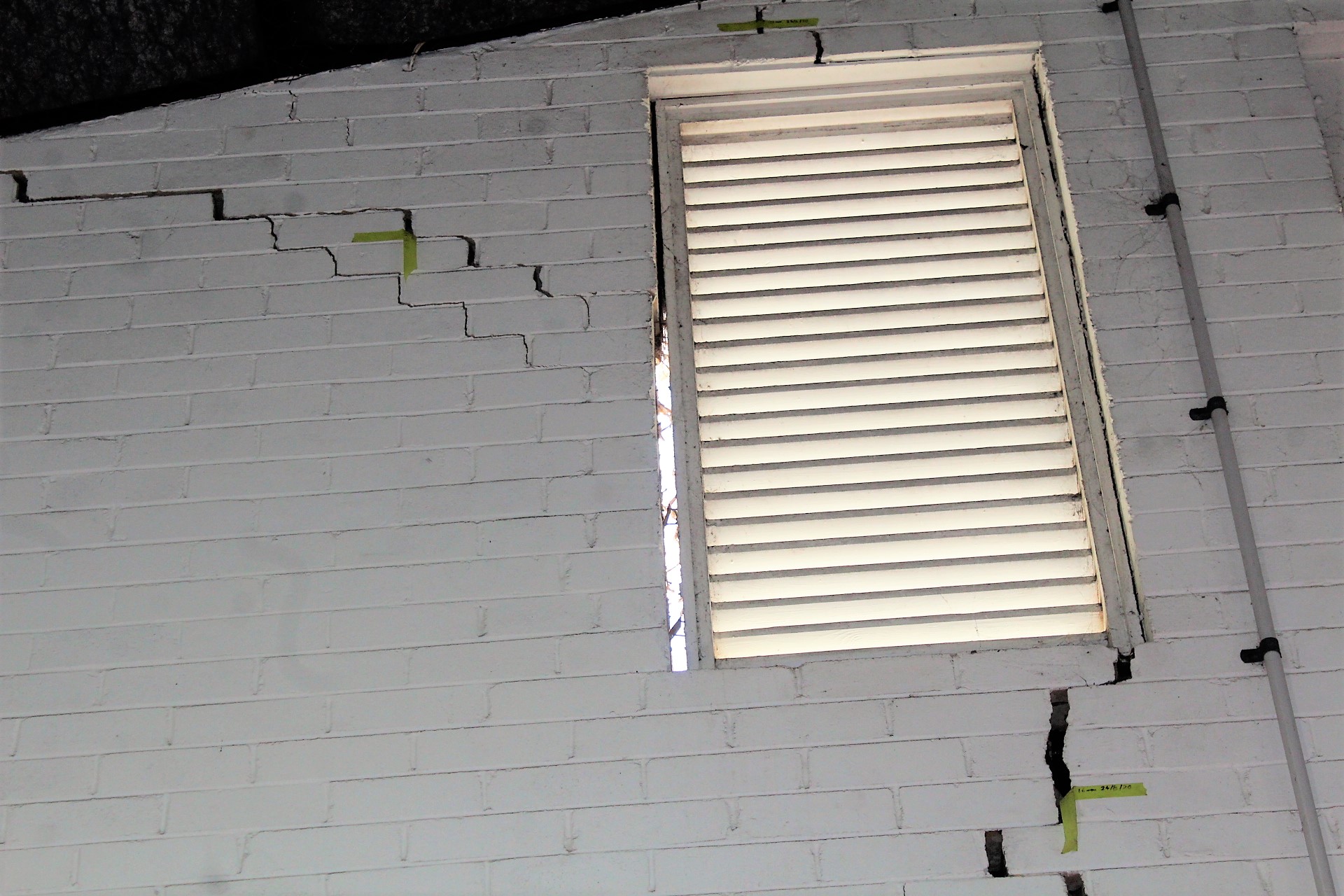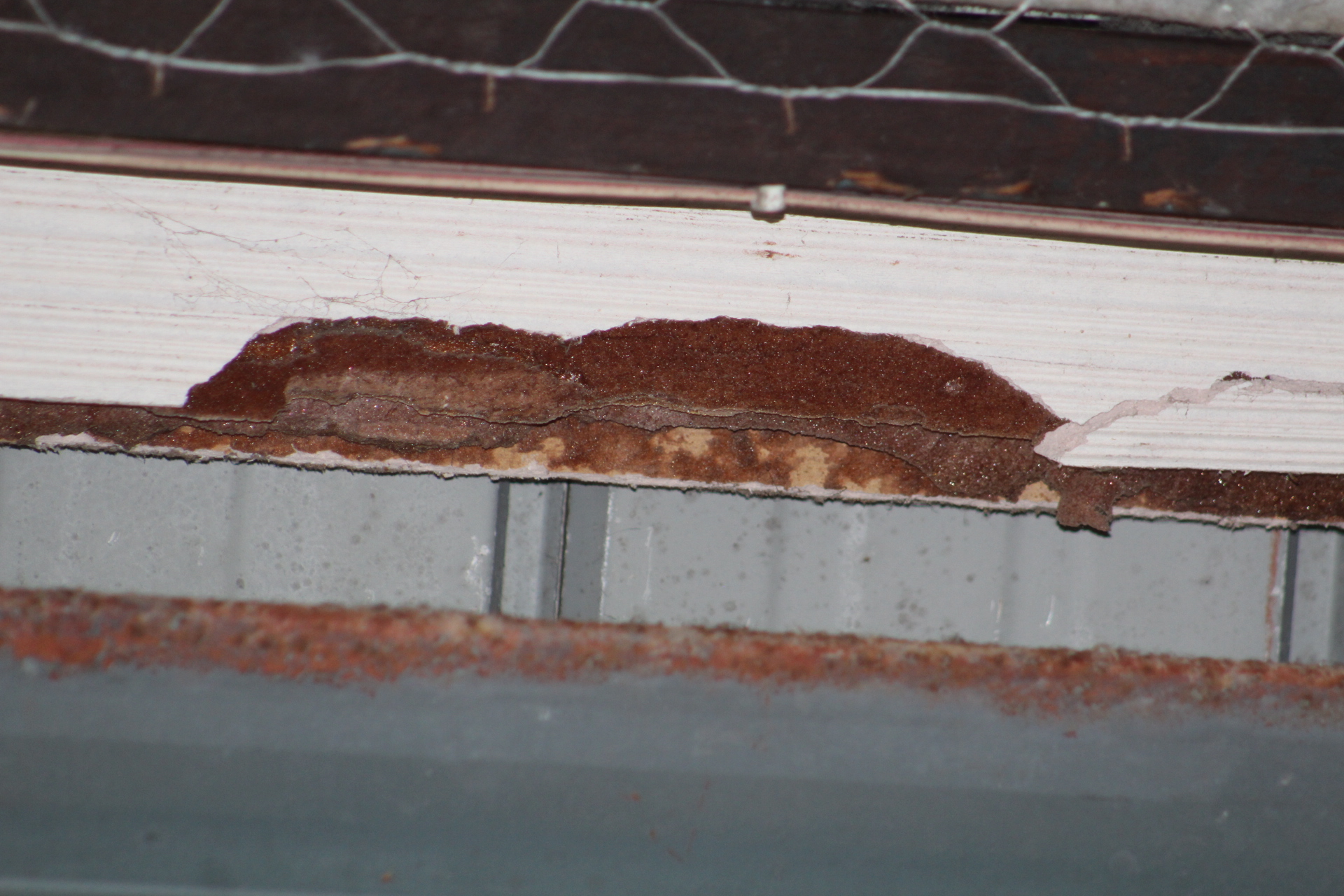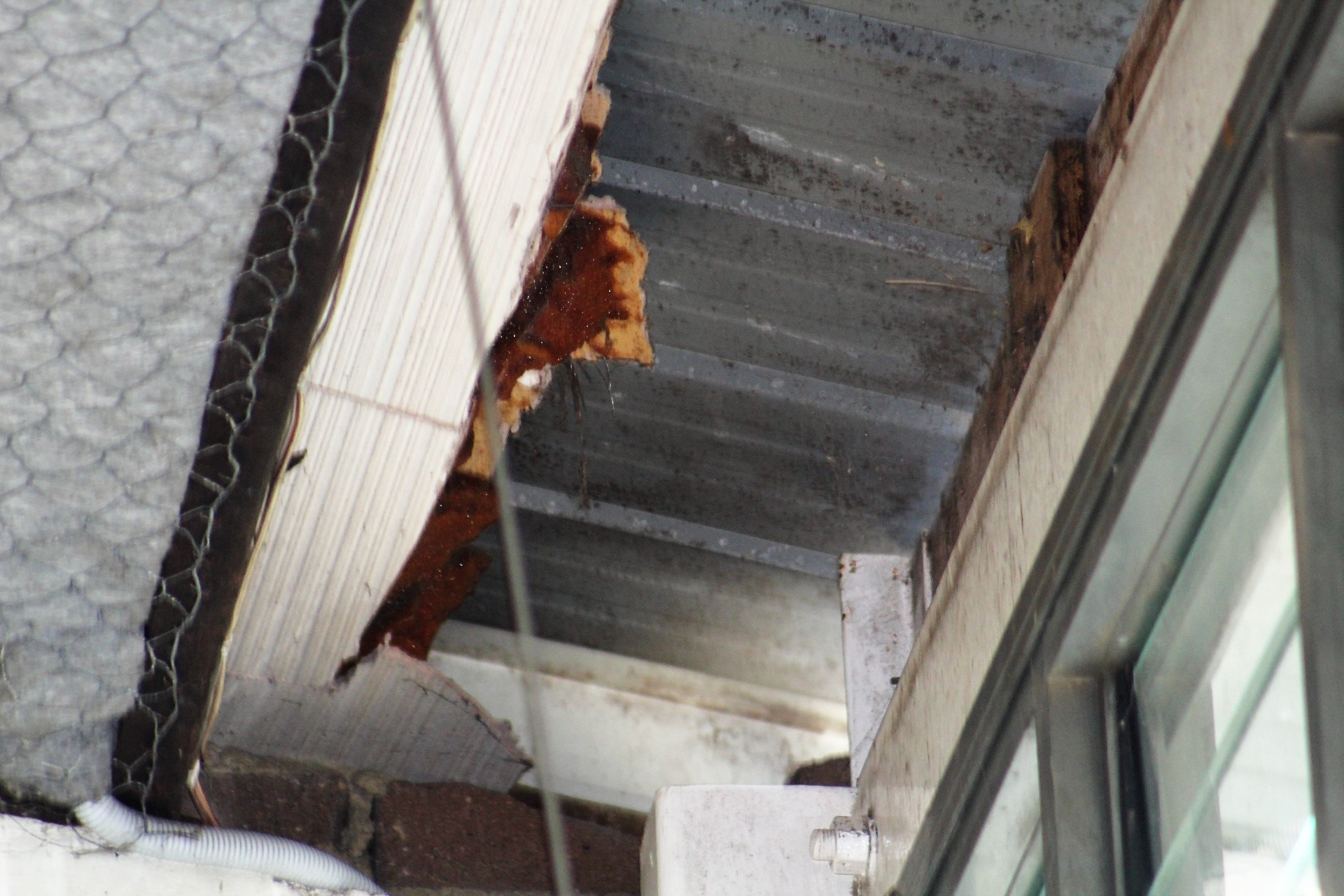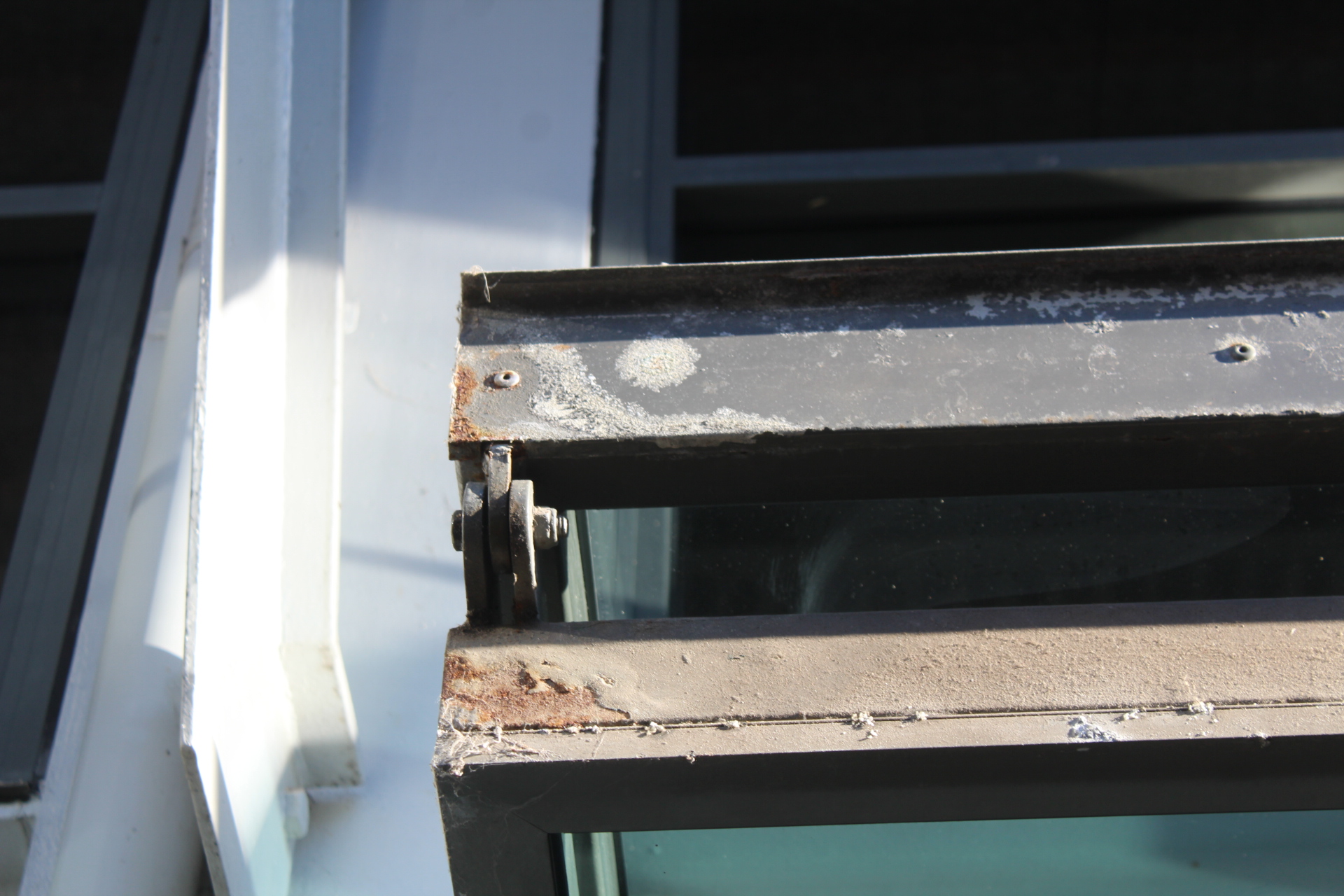 The green green walls of the Avalon Annexe, despite no rain
The Recreation Centre's exterior facing Old Barrenjoey road has also undergone a few changes too with the removal of the shading slats on the upper glass windows. These have not replaced and the interior of the stairwell now heats up and stays hot. The change also discontinues the theme that runs throughout the building interior as well.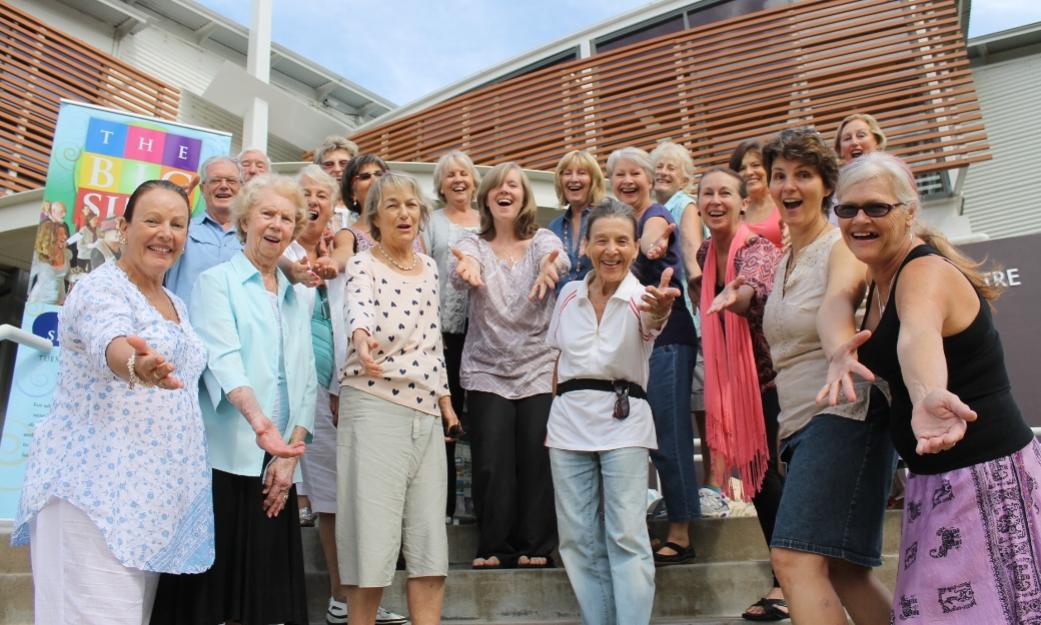 Pittwater Council days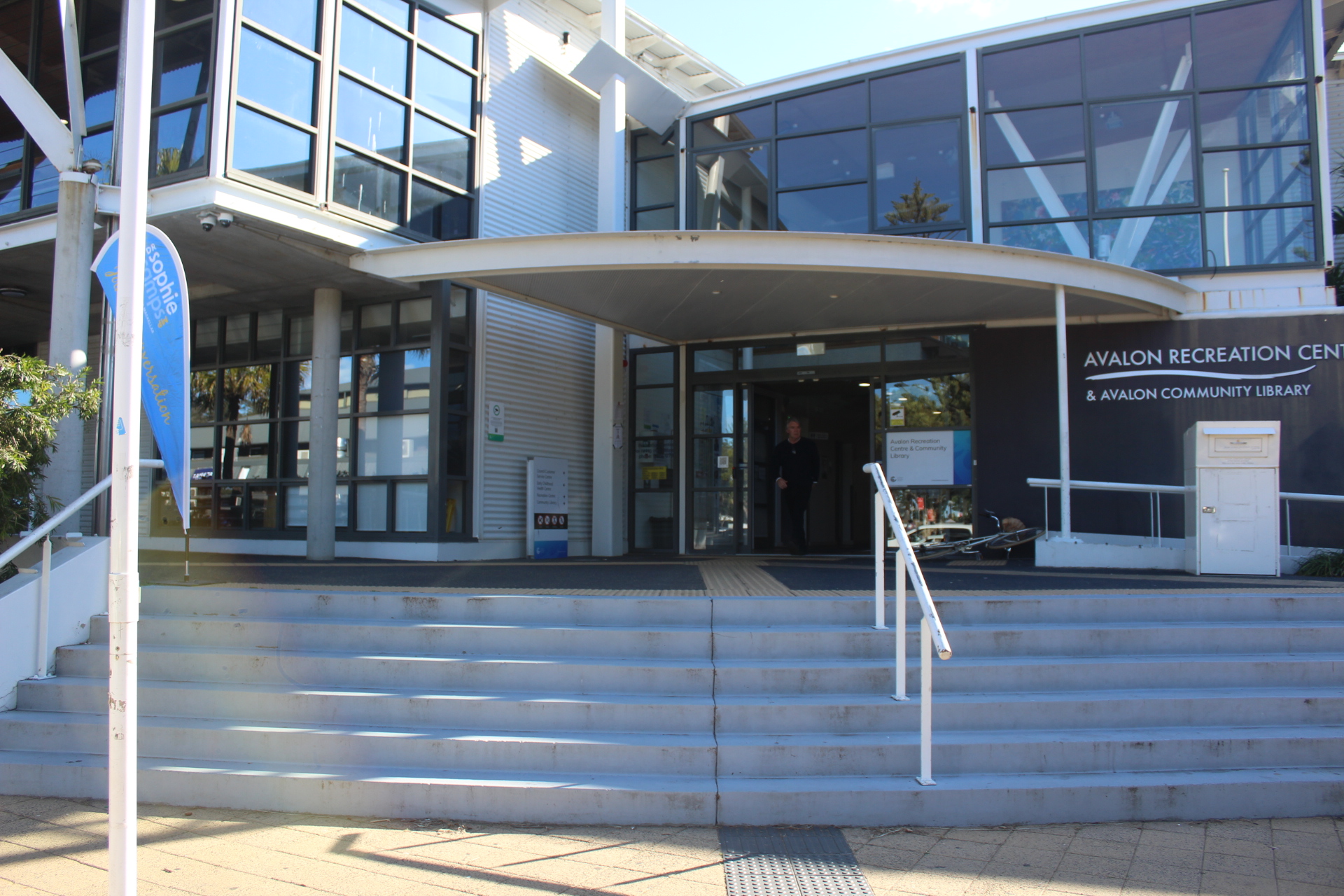 after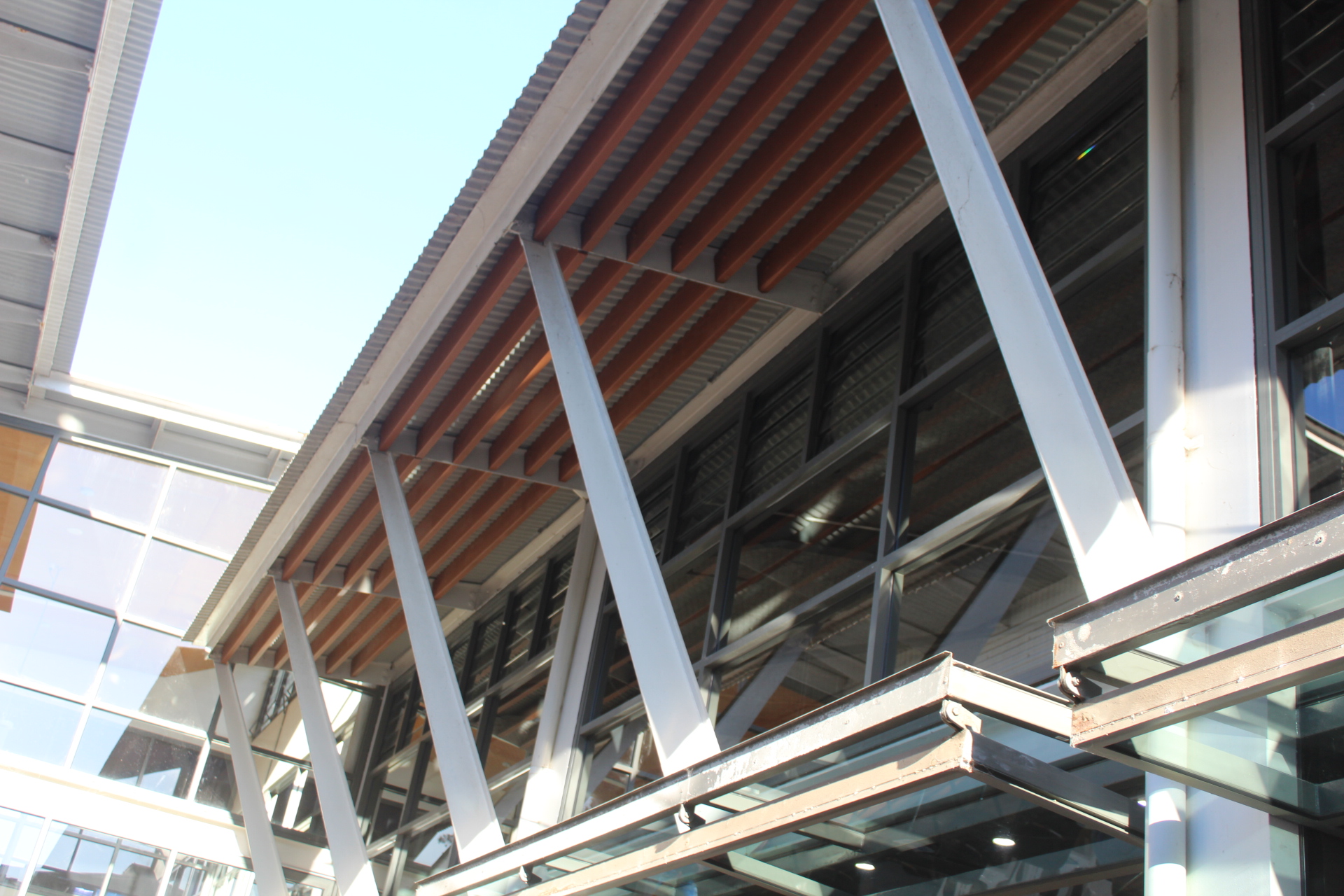 inside the courtyard of the Avalon Recreation Centre
This community centre will be 21 years in place this coming September 6th, having been opened by Pittwater Mayor Patricia Giles.
Pittwater Council's 'Pittwater Report', Volume 8, No. 3 of November 2002, announced under 'Avalon's Jewel in the Crown';
'Avalon Recreation Centre opened in September to a fanfare of praise from our community. The beautiful building is designed to be a popular and effective focus for community and recreational activity, and operates seven days a week for a diverse range of interests. It houses a Council Customer Service Centre, Avalon Community Library, an Early Childhood Centre and facilities for hire, including a sports hall, four activity rooms and a meeting room. Residents living north of Mona Vale now have a convenient location at Avalon offering Council information and assistance with general enquiries, applications and payment of accounts.

The building exemplifies Council's commitment to sustainability, with its natural ventilation, use of glass and shades to ensure light without unnecessary heating, louvres to achieve crossflow ventilation, resulting in a light airy environment. This construction process generated a very economic building with low operating and maintenance costs. The old hall was retained and integrated back into the new building, which itself blends into neighbouring Dunbar Park, where the community can enjoy open grassed areas, soon to be further landscaped and beautified.

Avalon Recreation Centre represents a second phase of a significant change in the way Council operates within out community. The first phase was the development of the Pittwater website as a working site which allows residents to deal with Council without leaving home, as part of our policy to make information available to our community 24 hours a day, seven days a week.

The second phase is the development of Customer Service Centres - at Warriewood, Avalon, and in the future at Mona Vale - which bring Council closer to our community. Residents who are unable to use the Internet or who wish to have face-to-face contact with an officer, can do so at these centres.

We pay tribute to our dedicated Avalon Community Library volunteers, who have endured two relocations before the final site, which all agree is ''just beautiful''. Hundreds of people have joined the library since opening in the new centre in September. Reading areas are located along the front of the library, affording magnificent views. The library is in the process of changing from a card system to an electronic index, which will improve service for customers.

Two successful events have already been held in the new centre - Artfest and ''Meet the Authors'' cocktail party - with more booked in the future. A wide variety of hirers ranging from Belly Dancing to Japanese Language are taking advantage of the Centre's natural, relaxed ambience, as well as corporate clients holding training sessions. Please call Judi Wilson on 9970 1273 to book your function or activity at this wonderful building, which is already proving to be a ''hub'' of Avalon life.'
When speaking to Angus Gordon OAM, Engineer and General Manager of Pittwater Council at that time, he said the brief for the new building was to construct something that was both functional and would be geared to create a natural airflow instead of installing air-conditioning, to minimise any costs related to the same.

Alike the Mona Vale Library, also realised under Mr. Gordon, this community asset was built to last a lot longer than 21 years.
Police Investigation Underway After Boat Fire At Church Point Pittwater: Pittwater Fireboats Deployed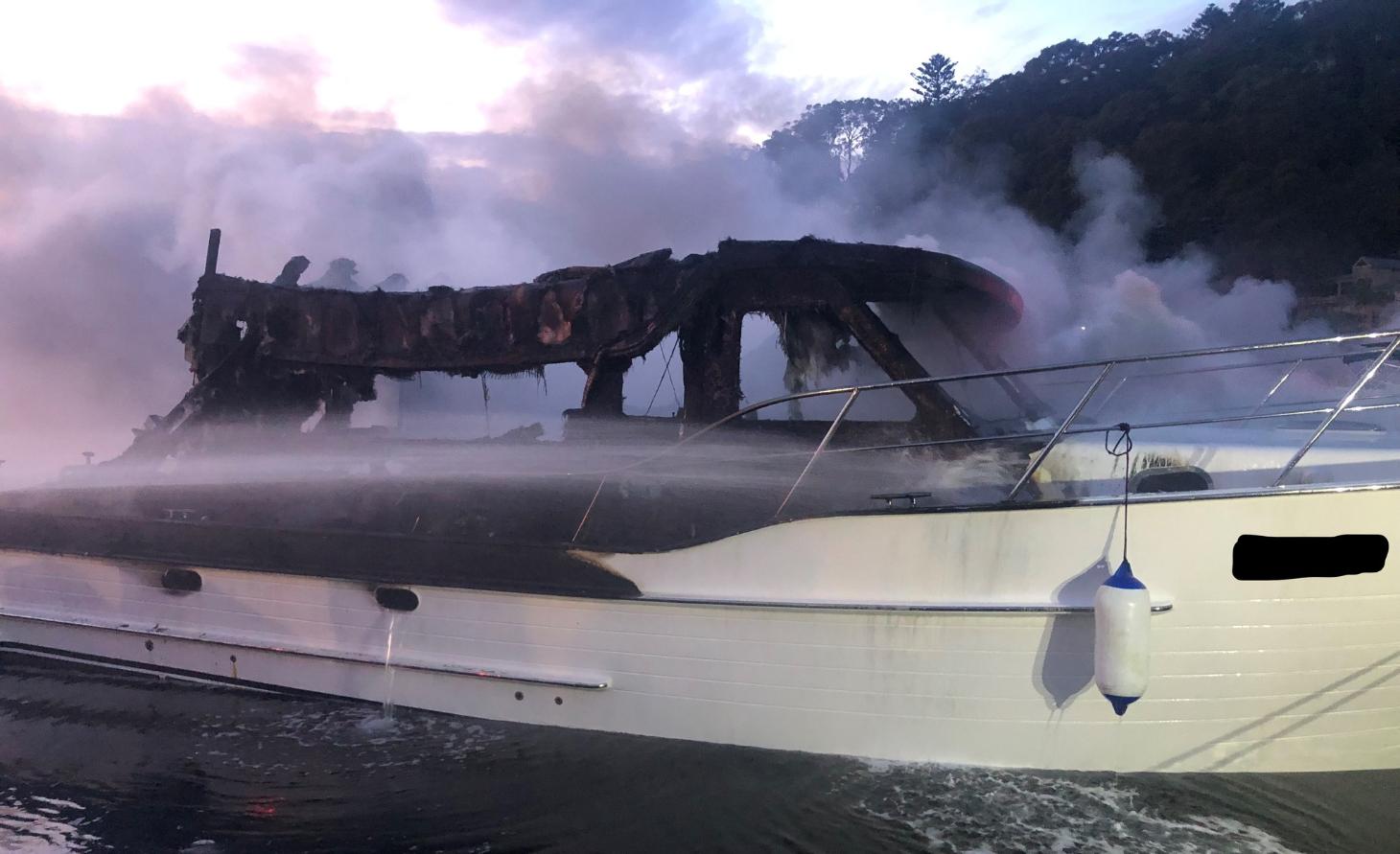 One of the destroyed cruisers. Photo: NSW Rural Fire Service
At 5am on Thursday August 10th NSW Police announced an investigation is underway after three boats were destroyed by fire at Church Point earlier that day.
About 5am (Thursday 10 August 2023), officers attached to Broken Water Police noticed a vessel on fire at a marina on Mccarrs Creek Road at Church Point and immediately called for assistance.
Six Fire and Rescue NSW (FRNSW) trucks and 22 firefighters arrived at the scene and crews managed to prevent the fire spreading to at least 20 other vessels.
Water Police and the Rural Fire Service, with two boats deployed, that Scotland Island and Elvina RFS fireboats, assisted fire crews.
There was no-one on board the burning vessels and no reports of injuries.
The boats were pushed to the shoreline to allow better access to the flames and minimise environmental damage.
The boats were carrying 1000 litres of fuel.
Water Police worked to move the vessel towards the shore where Fire and Rescue NSW and the Rural Fire Service (RFS) commenced to extinguish the blaze; however, the flames had spread to two other vessels nearby.
Continued attempts were made to extinguish the fires as the further two vessels were moved away from the marina.
NSW Maritime assisted Fire and Rescue NSW and NSW Environment Protection Authority with pollution control and navigational management after the three vessels caught fire at a marina at Church Point, Pittwater.

Officers from Northern Beaches Police Area Command attended and established a crime scene while officers from Traffic and Highway Patrol managed local road closures and traffic diversions.
The three motor cruisers were completely destroyed. They were moved against the sea wall where pollution booms were set up to prevent further contamination.
A further two vessels received minor damage due to heat exposure.
There is a webcam at nearby HolmePort Marina and Council has installed CCTV cameras at Church Point, however these are restricted to Council owned or managed land and assets within the local area and Council's workplaces. They may, if functioning at the time, provide insight into what or who was moving in the area at that time.
The vessels were removed from the marina and extinguished by firefighters in the early hours of the morning. Monitoring of small flare ups and potential pollution continued with the vessels being secured within a containment boom.
No one was injured and Marine Area Command - NSW Police Force are investigating the cause of the fire.
''The cause of the fire is yet to be determined.'' NSW Police stated
As inquiries continue, police are appealing for any witnesses or anyone in the area at the time and may have dash cam vision to contact Crime Stoppers on 1800 333 000.
Anyone with information about this incident is urged to contact Crime Stoppers: 1800 333 000 or https://nsw.crimestoppers.com.au. Information is treated in strict confidence. The public is reminded not to report information via NSW Police social media pages.
The FRNSW video below explains the procedures followed to save further boats from being destroyed and look after the environment of Church Point. Below this runs some of the photos taken by NSW Maritime and the NSW Rural Fire Service of the response of all emergency agencies deployed.
These agencies regularly conduct multi-agency drills together.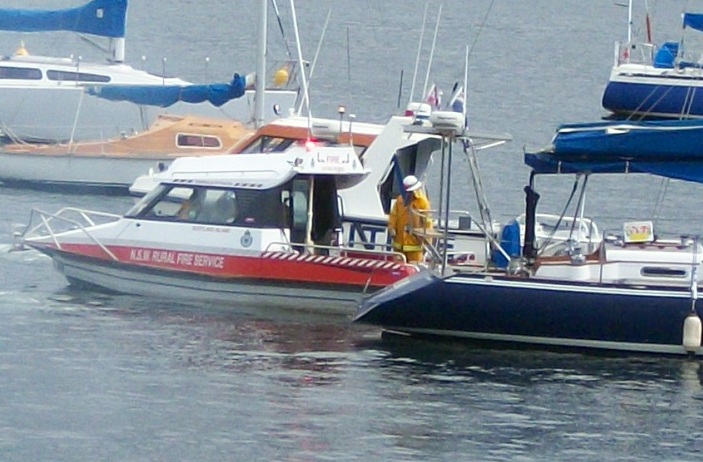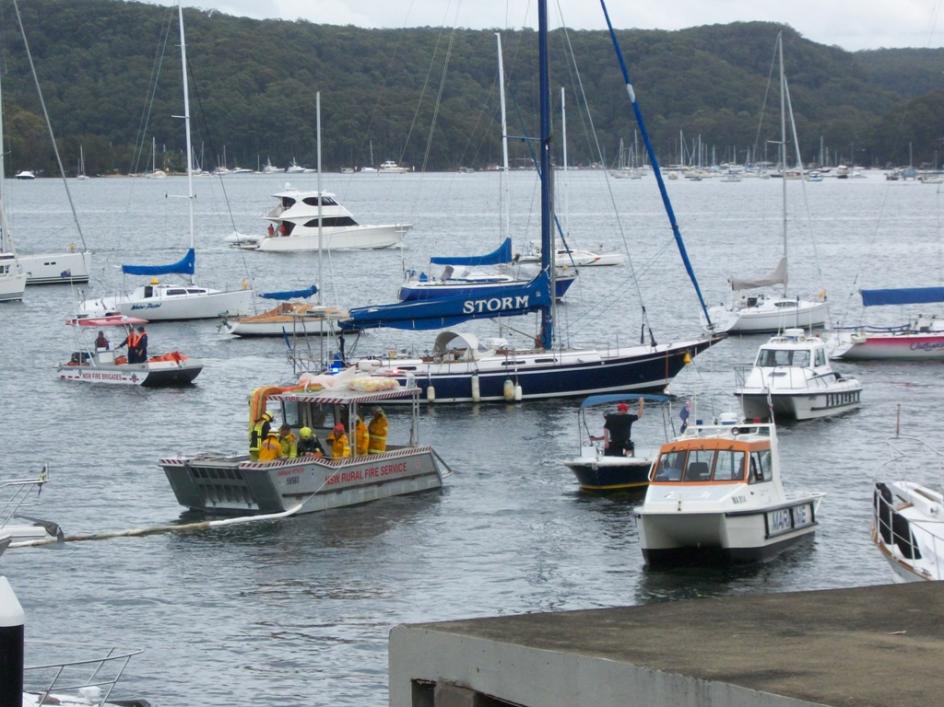 Above Pics: NSW Rural Fire service boat at the Royal Motor Yacht Club - Broken Bay's Multi-agency Emergency Training Drill of March, 2012. Photos: A J Guesdon.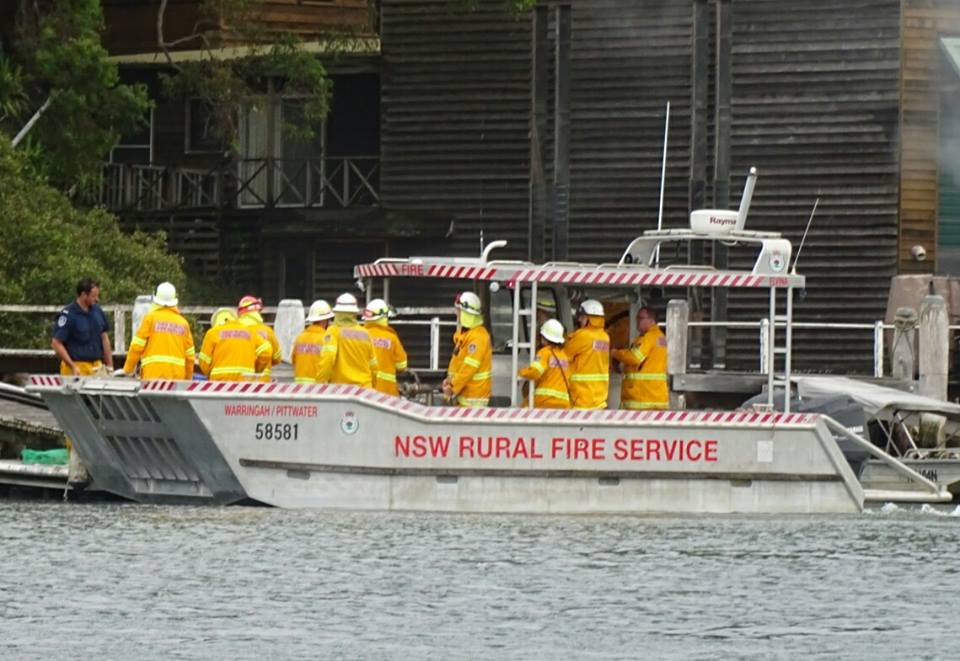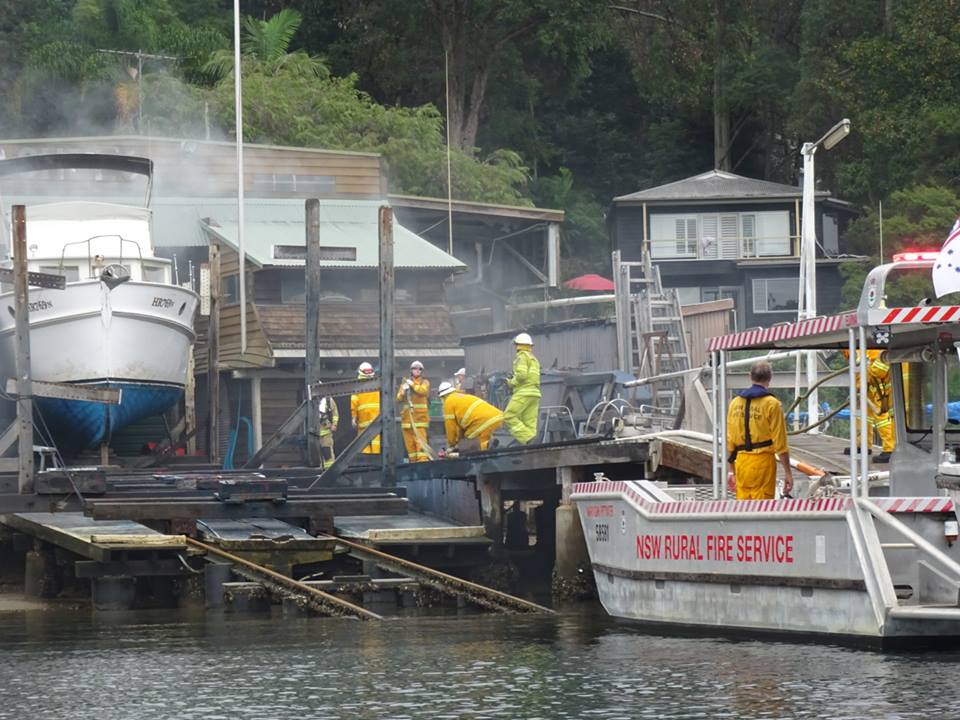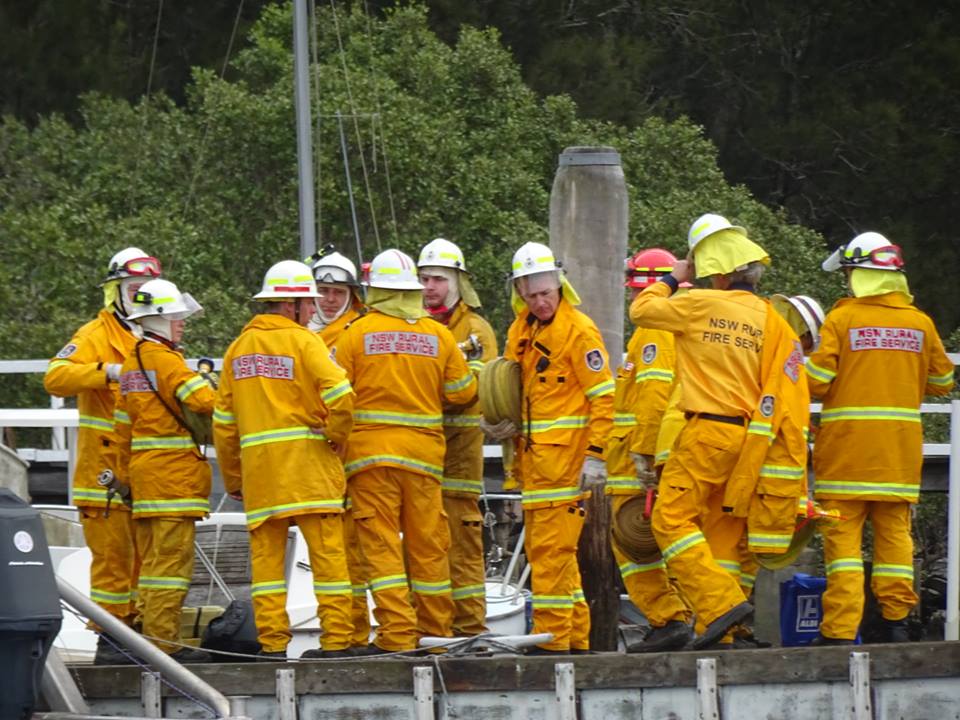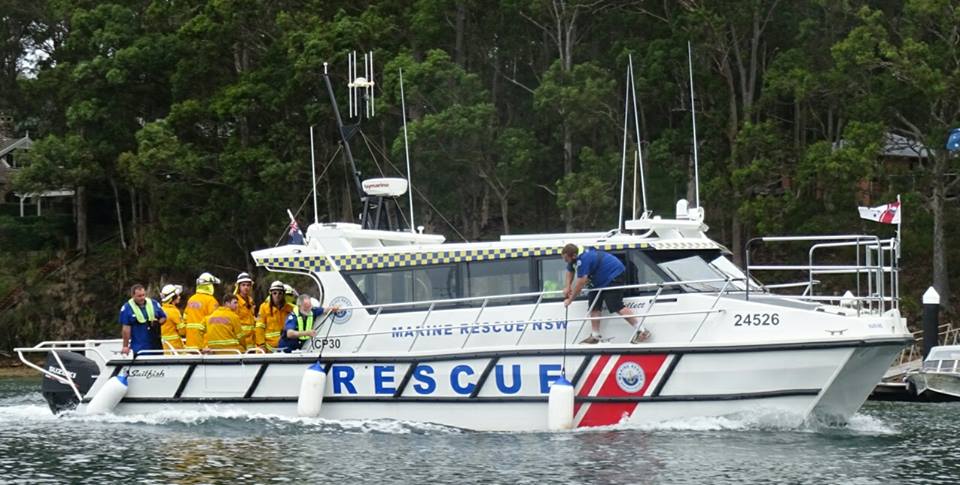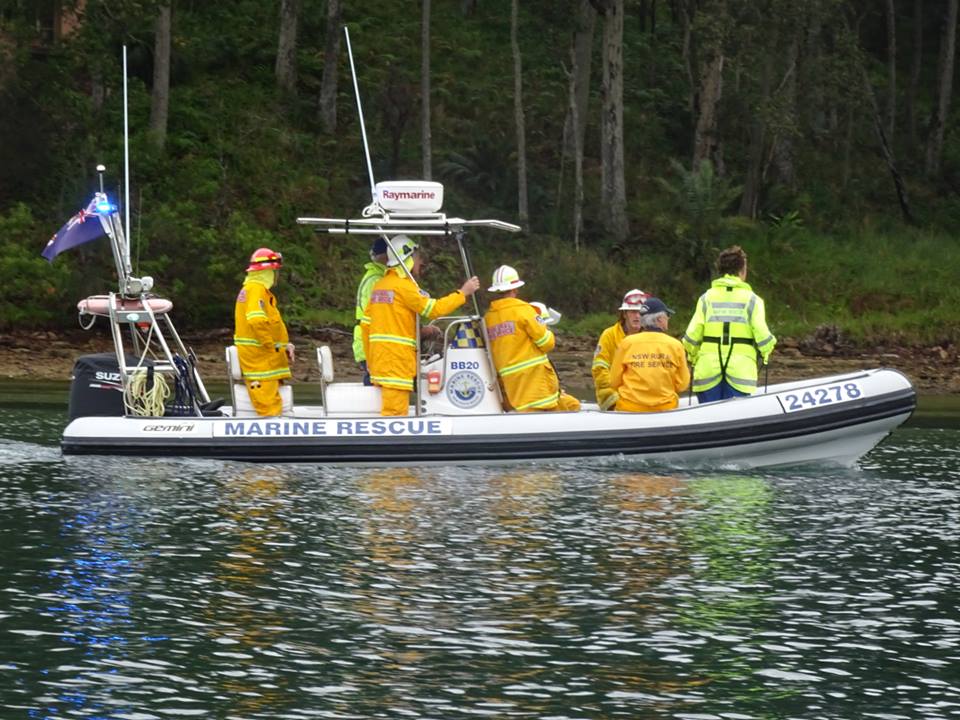 Pittwater Rural Fire Brigades Bush, Boats And Boatsheds Training Exercise, May, 2016. Photos: then Deputy Group Captain & Ingleside Brigade Captain Sean McLoughlin

The July 22nd 2009 blaze at Newport Anchorage Marina illustrates what can happen when fuelled boats set each other alight.
Although vessels were lost and new ways to deal with such blazes on water have become part of finessing training exercises for local brigades since, what is recalled most by witnesses is that we don't stand by and look on - we call the first-responders, especially our NSW RFS Pittwater Fireboats, and keep out of their way unless asked to assist;
What I remember of the 2009 event was the sheer volume of thick, black, dense smoke – it was incredible and the noise it made, it was scary. I thought, at the time, it must have be catastrophic to people and property. The actions of everybody to get in and support the emergency services was amazing and symbolised the Aussie spirit. - Damian Devine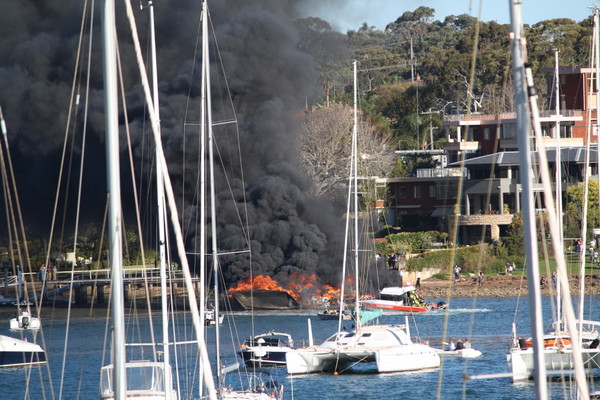 2009 fire at Newport. Photo by Damian Devine.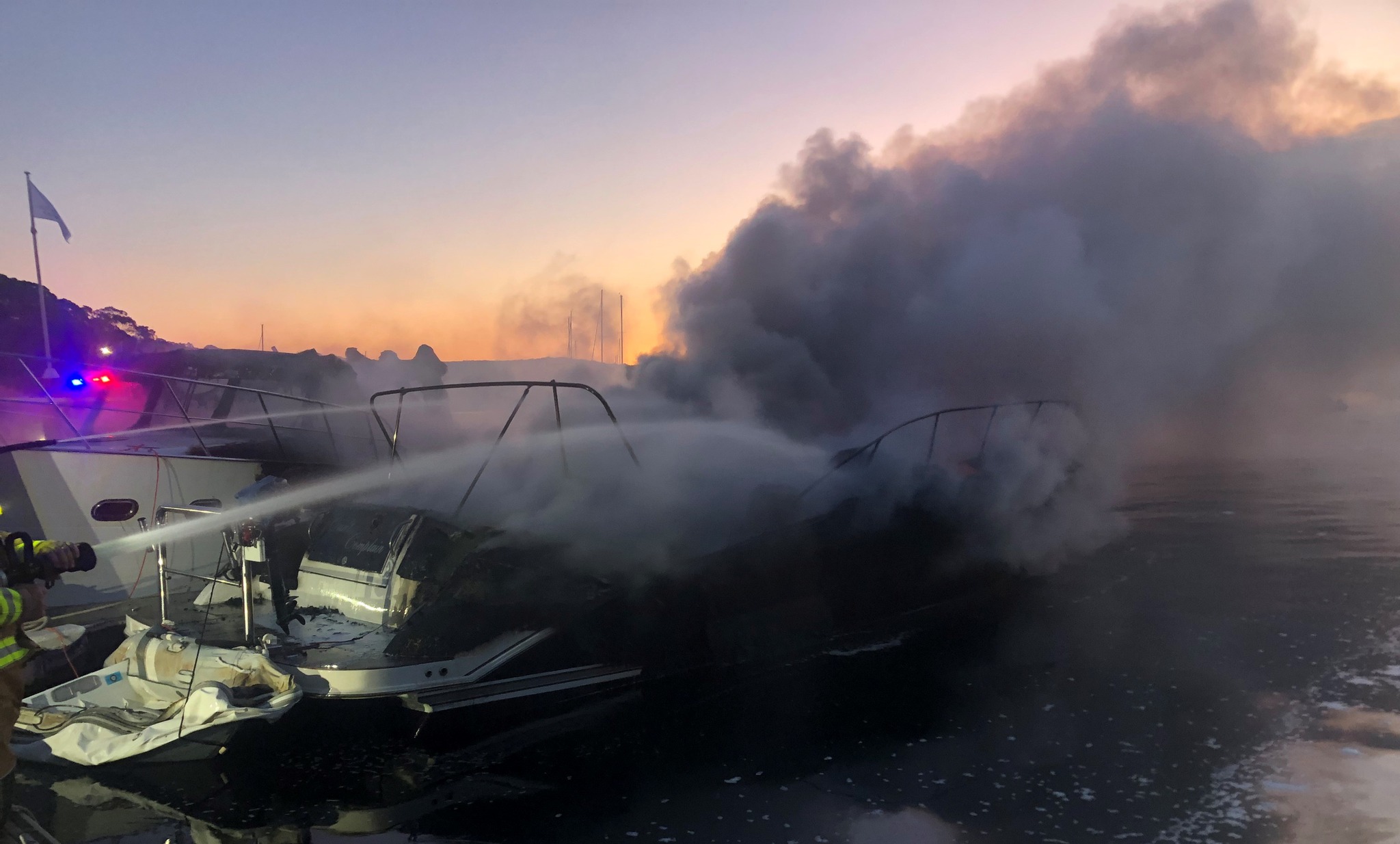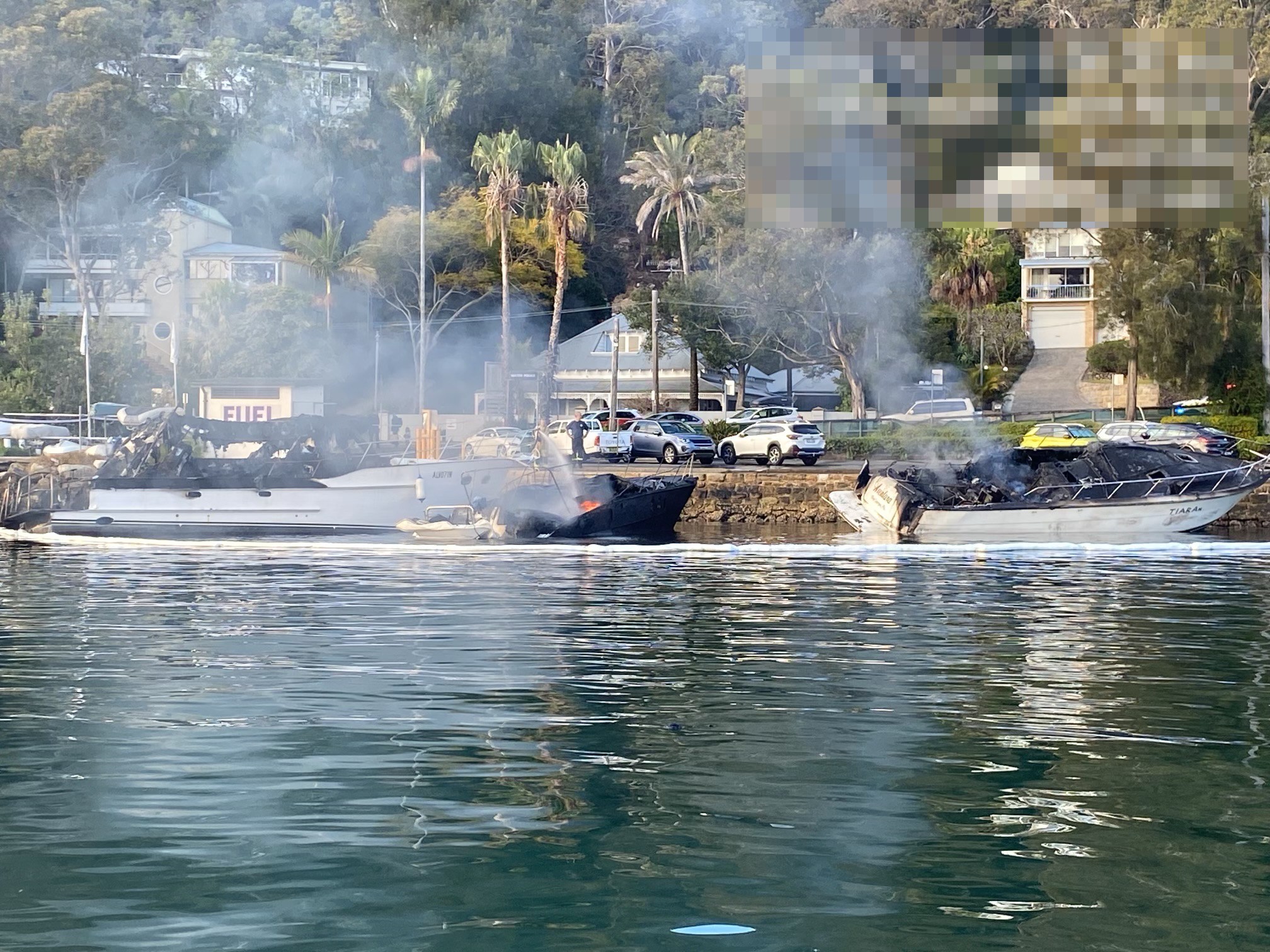 Vietnam Veterans Day (Northern) 50th End Of The War March At Palm Beach - All Welcome, All Belong Anniversary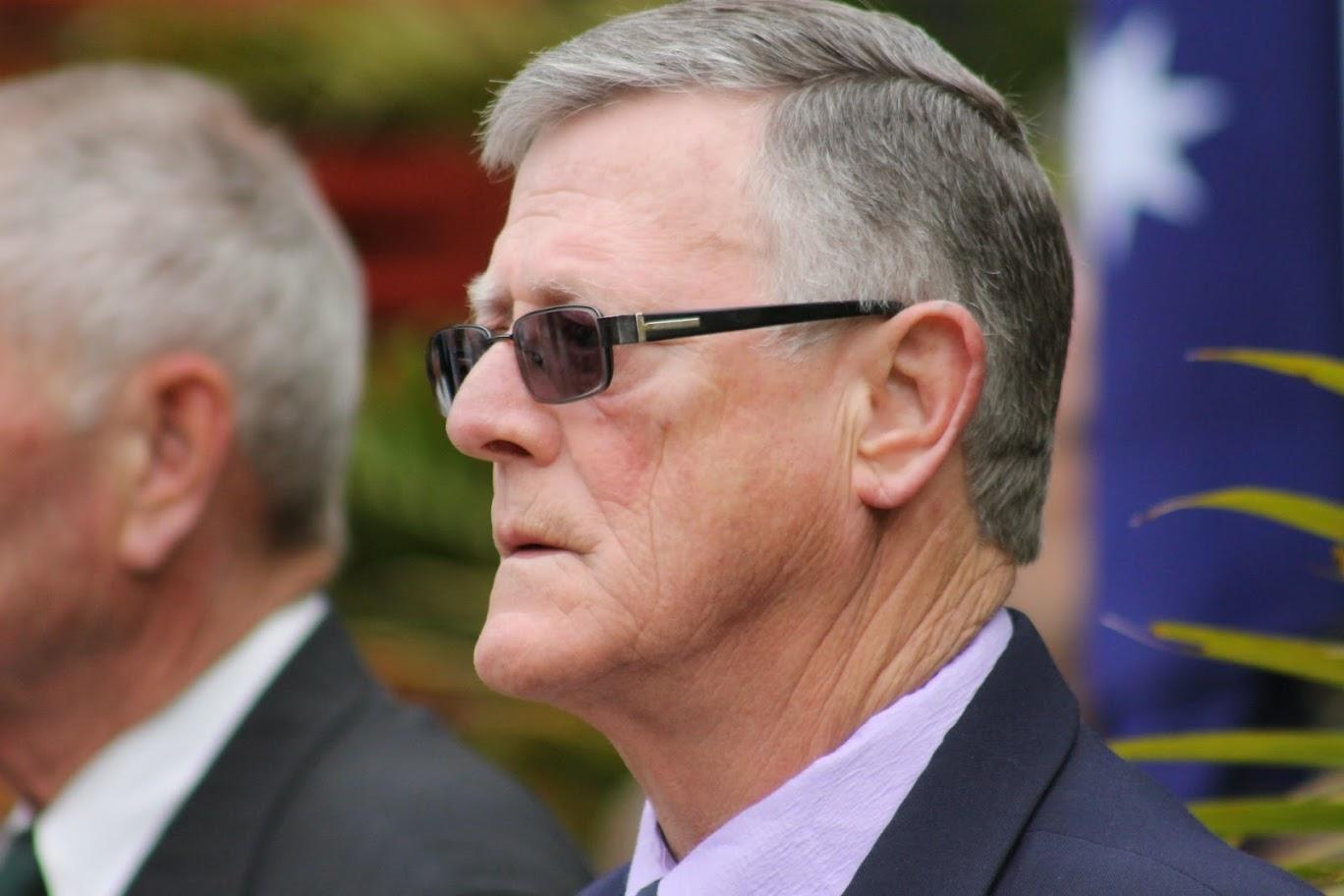 Mark Ferguson OAM, at Vietnam Veteran (Northern) Day Commemorative Service at Palm Beach RSL Cenotaph. Photo: AJG
A very special Vietnam Veterans (Northern) Commemorative Service takes place on Sunday August 20th, with a March to the Cenotaph of the Palm Beach RSL (commencing at 10:45 am from Iluka corner near General Store) led by Knox Old Boys Pipe and Drums Band.
Organisers are asking all in the community to support local Veterans by attending this year's March and Service as 2023 marks the 50th anniversary of the end of the Vietnam War.
All sub-branches in the Northern Beaches District Council of RSL Sub-Branches will be attending.
President of Vietnam Veterans (Northern) Mark Ferguson OAM, who started the chapter with Ian Lascelles Traveller (R.I.P.) and John Roxburgh, explained, ''This is a special Service this year, the 50th anniversary of the end of this war, with Vietnam Veterans from all over our area taking part in the March and Service.
''The road will be closed from Iluka to the Cenotaph. The 2023 Commemorative Service will commence at Palm Beach Cenotaph at 11:00am. We'd like everyone to attend and cheer them on.''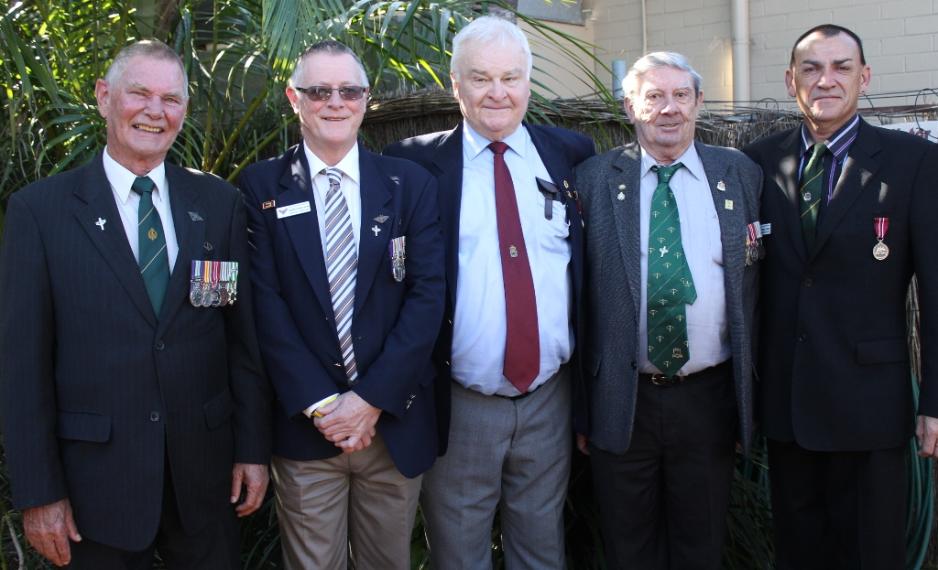 Left to right: Peter Rumble, Mark Ferguson, John Roxburgh, Ian Traveller and Russel Marsh. Vietnam Veterans (Northern) Day 2013. Photo: A J Guesdon.
Mark was part of the 8th Battalion, The Royal Australian Regiment (8RAR). During his Profile interview he shared they lost 20 fellow Australians.
He was 18 when he enlisted, he was only 19 when he served in Vietnam.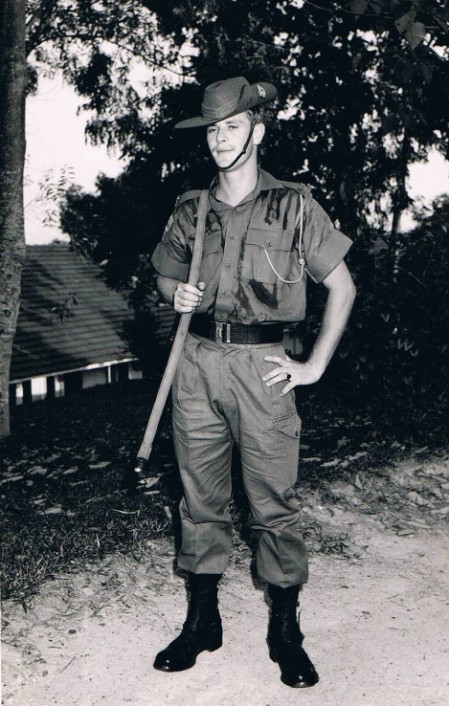 Mark, just after his 19th Birthday, while based at Malacca, Malaya.

Mark explained ''My Battalion, 8 RAR 1968-1970, can stand tall. The Unit received its colours overseas in Malaysia; the only Unit to do so in the RAR. 8th RAR was awarded a unit citation emblem, Cross of Gallantry, with Palm, on 29th of October, 1970, due mainly to its involvement in the Long Hai Hills. Here the Viet Cong were down in their tunnels listening to the B52's dropping their ordnance. Then they all popped up, (after bombers had passed) to re-engage us.''
''Our biggest problem over there was called the Long H'ai's. The enemy was the D445 Battalion, the Vietnamese Regular Army. They had tunnels, bunkers, and hospitals underground. There were landmines everywhere. We found it very hard to get in there. We were successful but we kept losing too many men through mines and other factors. So they said, no, we can't go back up there any more, so they laid on about two weeks of B52 bombing and it didn't make any difference. The mines; too many, lots of the men were injured from these.''
Then of course, when this war was over and those men came home, physically wounded, shell shocked, emotionally scarred, they were vilified by their fellow Australians for having served in this by then unpopular conflict – so the war wasn't really over for them and they did not get to heal, to return, to Come Home. They were still in the line of fire and were wounded here anew, this time by their fellow Australians.
What they met in coming home compounded what they had just been through, it was isolating, disconnecting and harmful. Their defences went up, and for some, never came down.
It took until the October 3rd 1987 Welcome Home Parade for some of those who served in this conflict to begin to feel they had finally come home – even then, as other veterans of Vietnam have stated in further interviews, some never took part in any Anzac Day or any other veterans events – they did not feel welcome or, after years of being abused, did not want to be part of the society that had rejected them for being conscripted or serving Australia.
As Mark explained during his interview; ''Was I patriotic or stupid in 1968? – Vietnam; more then 60, 000 served, 523 died, 3000 were wounded. Many more have died from their own hand and from disease and illness since. Veterans were rejected by their country – even by the RSL Hierarchy - that has changed since the Welcome Home March – which I did not attend because of the bitterness I still felt.''
The Welcome Home Parade was organised by the Australian Vietnam Veterans Association. While many units had marched through the streets on their return to Australia, there had been no national celebration or victory parade in the 1970s because the War had been deeply divisive and ended in withdrawal. The veterans felt Australian society did not respect or recognise their service.
The Welcome Home, finally, Parade, although among the events held for Vietnam veterans that weekend, was symbolic for these veterans and their families. It commenced a healing, in being welcomed home – set up a bunker against the damage that had been inflicted on veterans in returning to Australia after this conflict.
Addressing the RSL Conference in August 1987, Prime Minister Hawke noted: "I firmly believe that the October parade will be the culmination of a long process of reconciliation and community acceptance of its obligations to the veterans of Vietnam. I believe we must honestly acknowledge that our involvement in Vietnam did cause deep divisions in the Australian community. But whatever our individual views on the merits of Australian involvement, we must equally acknowledge the commitment, courage and integrity of our armed forces who served in Vietnam."
On 3 October 1987, after a Dawn Service held at the Cenotaph in Martin Place, 22,000 Vietnam veterans marched through the streets of Sydney in the parade. The Veterans mustered in the Domain before marching through the city, passing enthusiastic crowds who packed the streets along the route, in some places ten deep.
More than 500 Australian flags, each representing an Australian soldier killed in the Vietnam War, were carried by relatives and friends at the head of the parade, the staff of each flag bearing a metal plaque engraved with a serviceman's name and unit.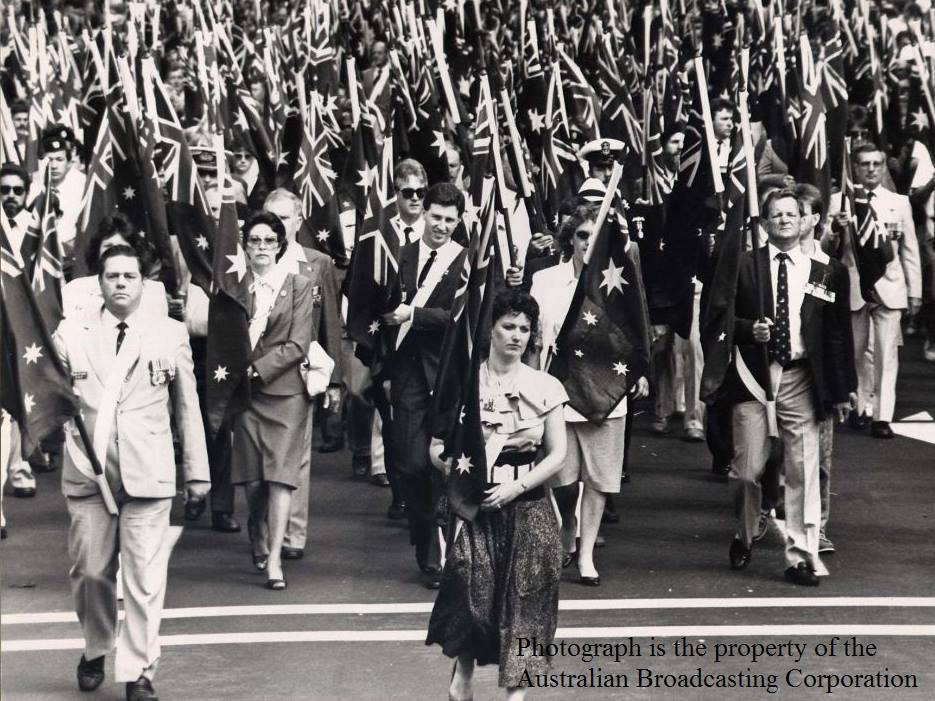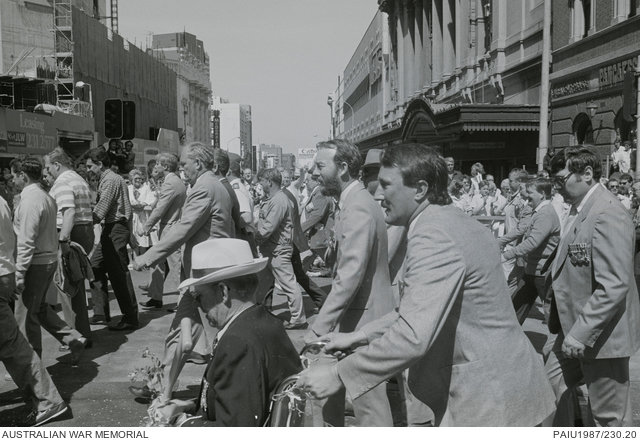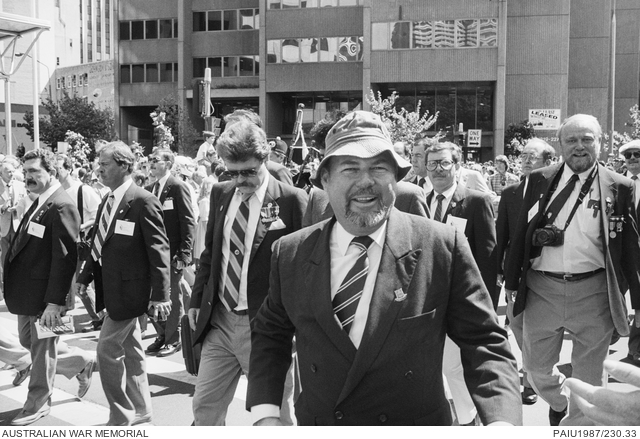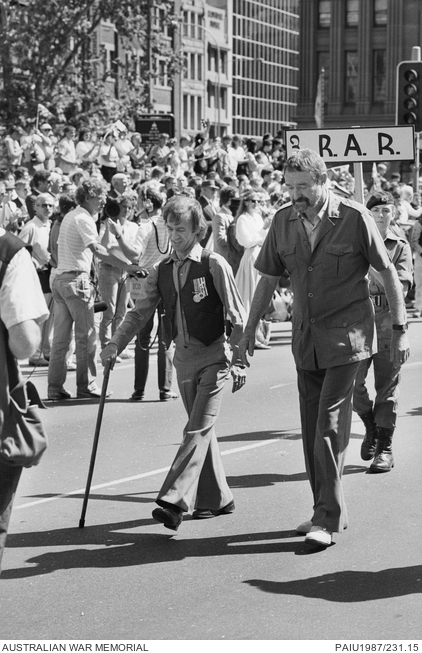 Australian Vietnam Forces Welcome Home Parade. Photos: Peter David West, AWM. © Australian War Memorial

Large groups of American, South Korean, Vietnamese and New Zealand veterans participated, along with members of Australian civilian medical and surgical teams, entertainers, and war correspondents.

The March concluded with participants applauded from the steps of Town Hall by Australian Prime Minister Bob Hawke, armed forces chiefs, and other dignitaries.
And that's one of the reasons, on this 50th year of the end of this conflict for Australians who served, it would be great to see Barrenjoey road Palm Beach absolutely packed with loudly cheering locals, recognising the sacrifice their fellow Australians made then and in the decades that followed.
On 11 January 2023, the 50th anniversary of the then Governor-General Sir Paul Hasluck proclaiming an end to Australia's involvement in the Vietnam War occurred. This milestone marked the beginning of recognising in 2023, the 50th anniversary of the end of Australia's commitment to the war and to acknowledge Australia's involvement in the Vietnam War.
The DVA Nominal Rolls list 61,319 Australians who served in Vietnam. Of these 17,188 Vietnam Veterans came from NSW. There are 154 Vietnam Veterans from NSW on the casualty list who died during the Vietnam War, and this represents 29.5% of the Australian casualties.
Vietnam Veterans' Day, 18 August 2023, recognises the service of all Australians in the Vietnam War and honours the sacrifices that they and their families made. The Vietnam Veterans (Northern) Service always occurs on the Sunday immediately following – in 2023 that is Sunday August 20th.

And this year, especially, the Vietnam Veterans Northern chapter asks everyone to attend the March and Commemorative Service.
All are Welcome - because - All Belong!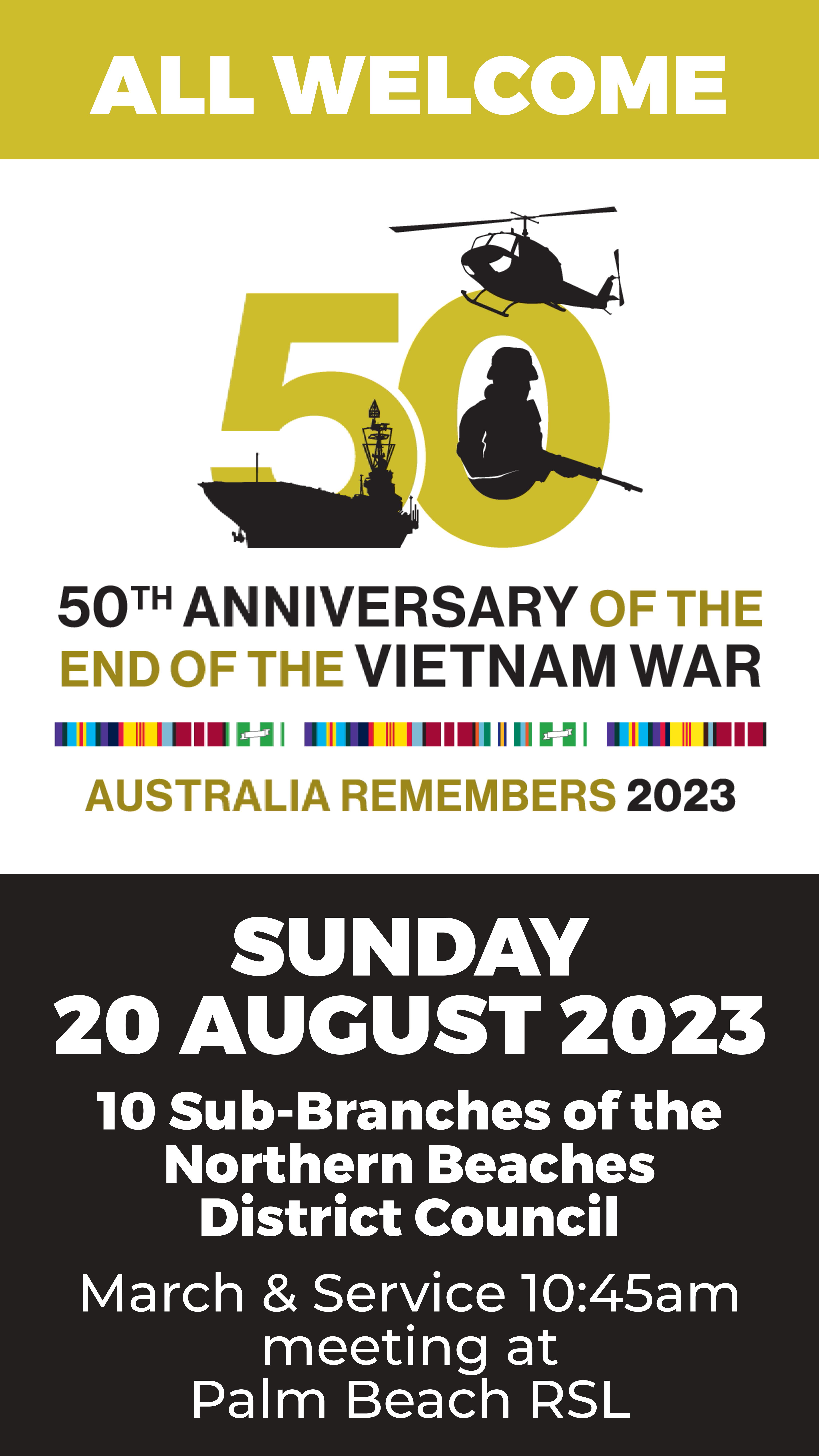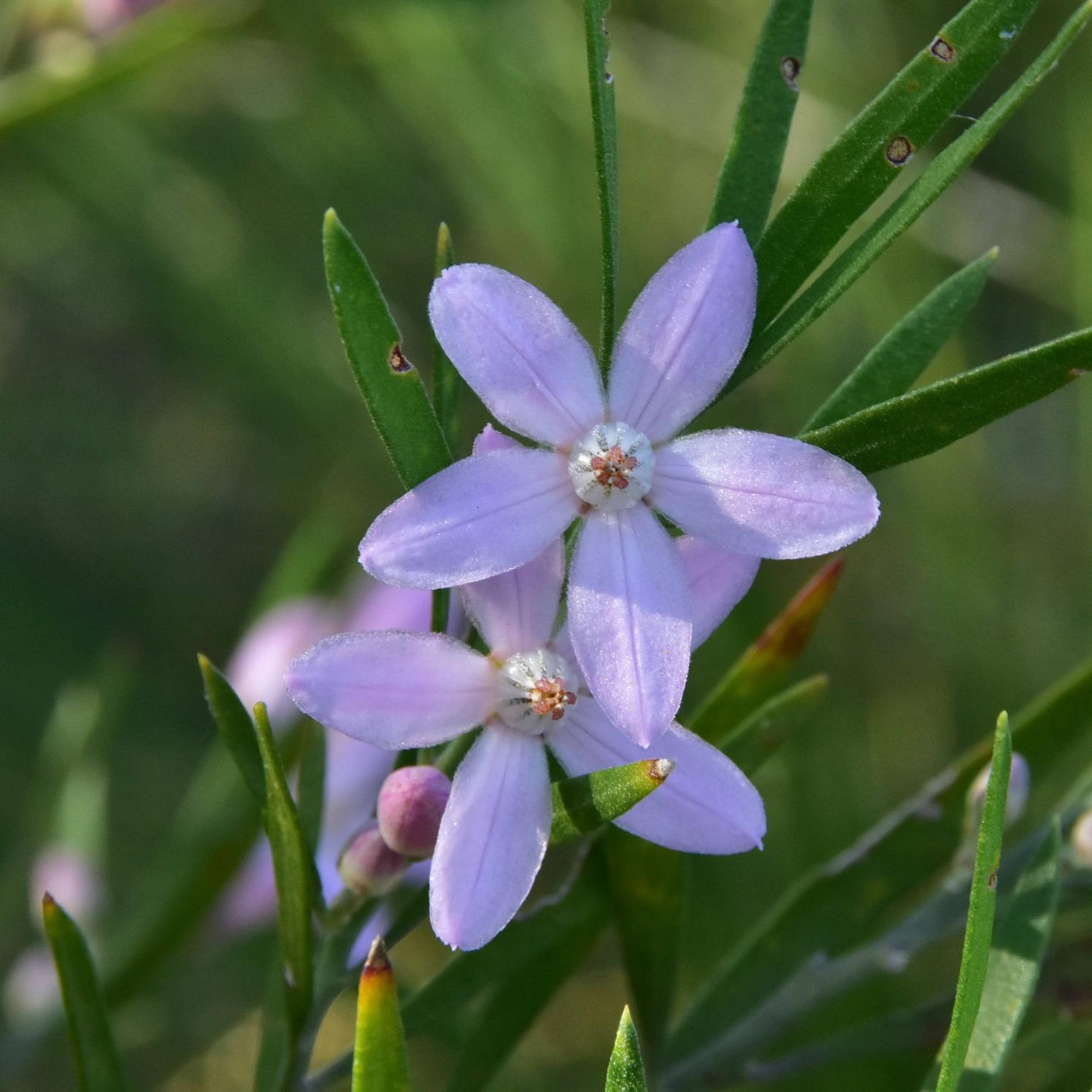 Pink Waxflower, Eriostemon australasius, on Chiltern Track. Photo: Kevin Murray August 10, 2023 - more next Issue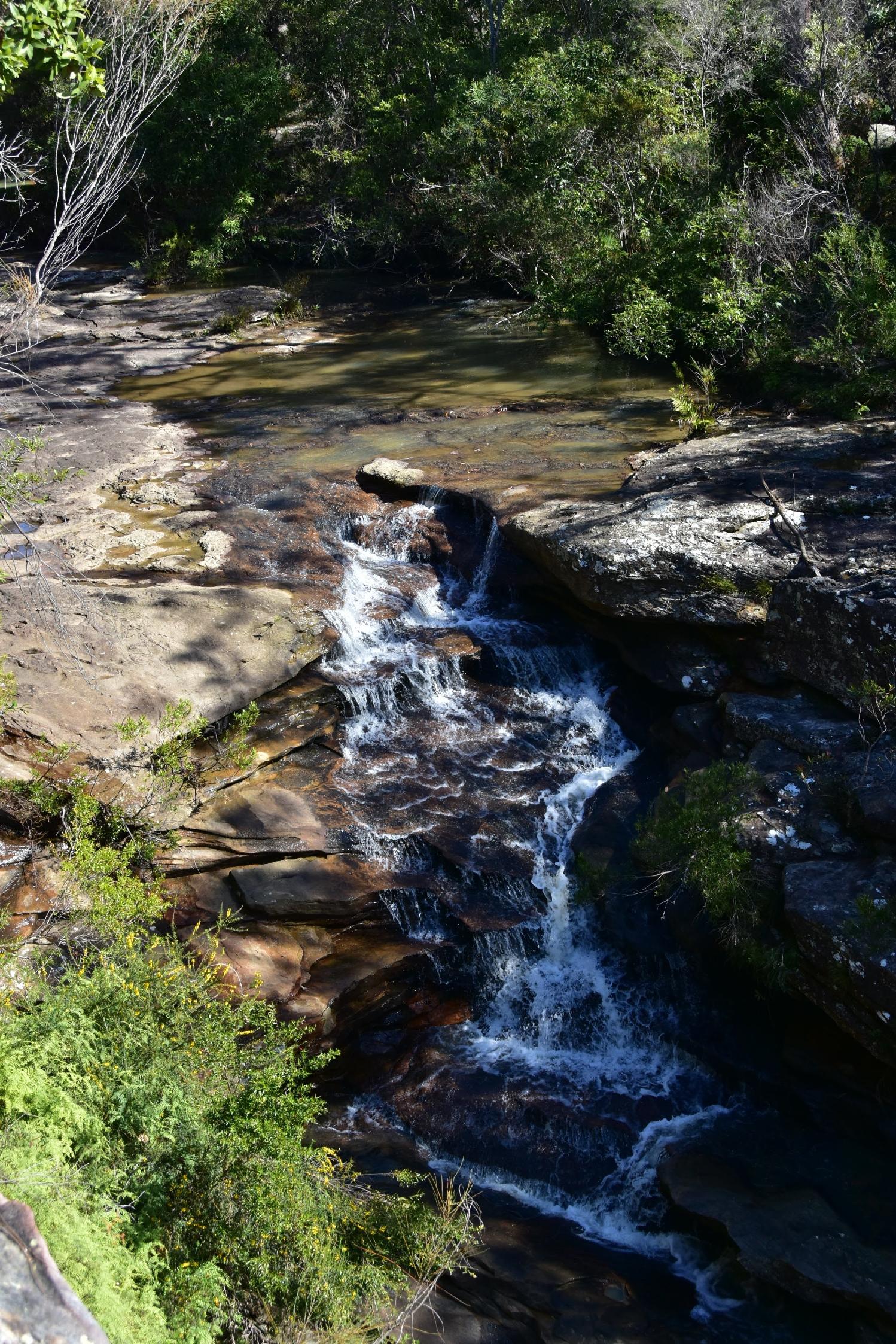 On the Chiltern Track. Photo: Kevin Murray August 10, 2023 - more next Issue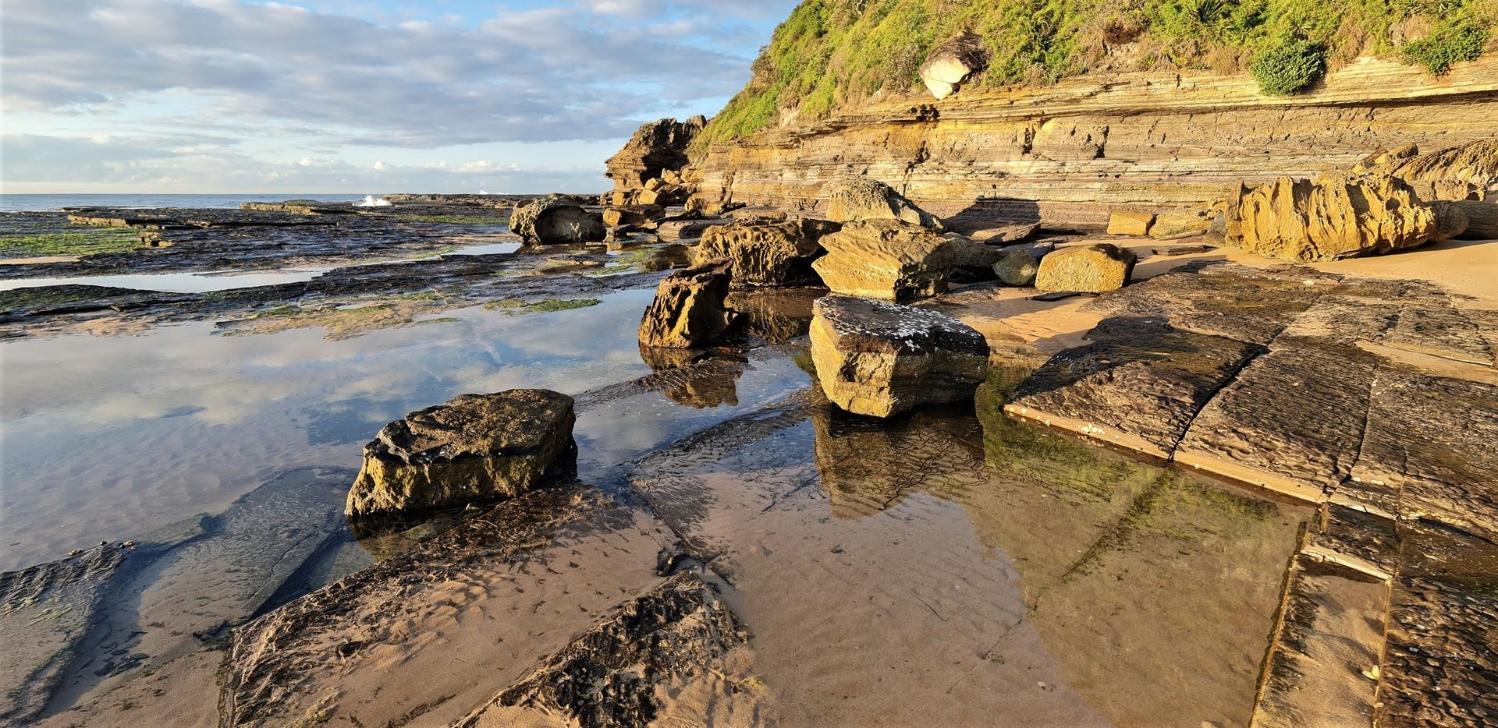 Photo: from this Issue's edition of 'Turimetta Moods' by Joe Mills
Past Features Archives (pre 2014)
Pittwater Online News was selected for preservation by the State Library of New South Wales and National Library of Australia. This title is scheduled to be re-archived regularly.
Archived Issues (2014 on) may be accessed here: pandora.nla.gov.au/tep/143700
Past Issues are also listed on site on the Community News page, by month.