May 14 - 20 2023: Issue 583
Small Business Owner At Palm Beach Battling Council To Stay Afloat - Keep Staff Employed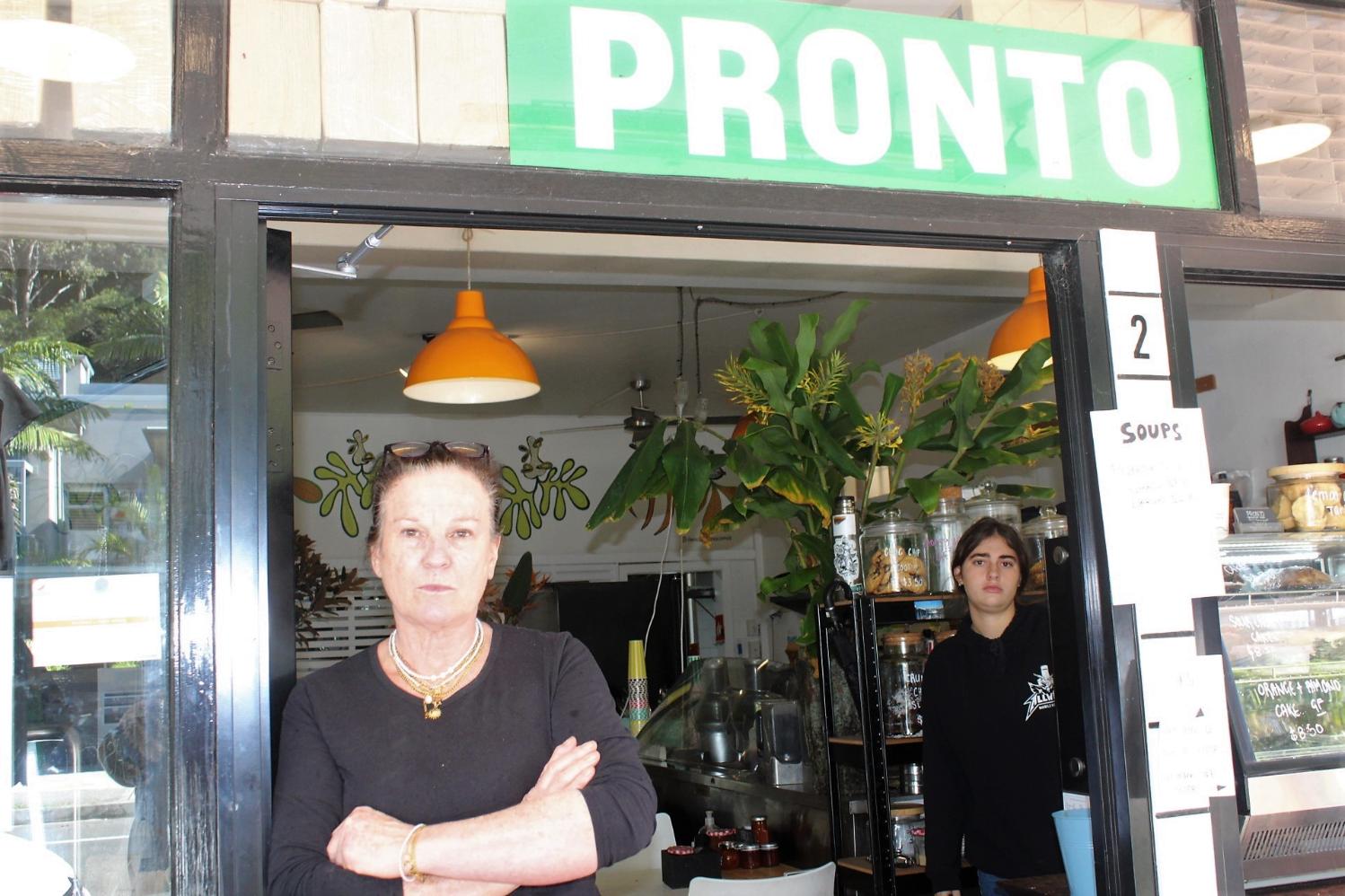 Pronto Creative food at Palm Beach, a business that has been operating for almost 38 years, has recently been told by Council it may no longer have tables adjacent to the kerb on Barrenjoey road.
C
ouncil have explained they wanted chairs to be moved as businesses aren't allowed to have chairs directly next to a state road for safety reasons.
Council state they have been talking to the owner to find a way to maintain the same number of chairs on the footpath.
When Ms Driver suggested she resubmit an application for the kerbside she was told (point blank)' NO that's not possible'. When she asked why she wasn't able to resubmit an application, the response was 'it's not our jurisdiction, it's [a] roads and traffic decision.'

However, under NSW Government regulations, NSW Outdoor Dining Policy 2019, businesses are allowed to have tables and seating next to a state-managed road if the speed limit is 50km/h or under.
Where a permit is issued under this policy to a business operating on a state-managed road with a speed limit of 50 km/h or less, the permit is issued with the concurrence of Roads and Maritime Services or Transport for NSW, which has been delegated to Councils for outdoor dining applications made on the 'Easy to do Business' platform.
On July 10th 2012 Roads and Maritime Services (RMS) advised motorists of a speed limit change on Barrenjoey Road at Palm Beach. An RMS spokesperson said RMS had carried out a review of the road as part of the Top 100 audit of speed zones.
"The review assessed a number of factors including road environment, traffic characteristics and crash data," the spokesperson said.
"As a result of the review the 60km/h speed limit on Barrenjoey Road will be reduced to 50km/h between 35 metres north of Nabilla Road and 40 metres south of Beach Road.
The 50km/h speed limit was recommended due to the large number of pedestrians, closely spaced driveways, the narrow road and the lack of some footpaths.'' Transport for NSW stated.
This was further reduced to 40km/h in November 2020.
The reason stated then was given as ''To extend the existing 40km/h High pedestrian activity speed zone to cover additional areas of increased pedestrian activity and to create a consistent length of 40km/h speed limit.''
Pronto at Palm Beach is within this section of 40km/h.
In 2020 the then Coalition NSW Government commenced a series of measures to restart alfresco dining and using street spaces to those in the hospitality industry - which had been among the most impacted businesses during Covid lockdowns - and also to utilise outdoor spaces as a place to meet as a means of combating the spread of the disease, as being outdoors was stated to lessen the possibility of contracting Covid.
The initiatives rolled out included:
rebates of up to $5,000 for hospitality businesses to establish or expand their alfresco settings
temporary alfresco measures for outdoor dining on public or private land (for example bowling greens and carparks), with the landowner's consent
the Festival of Place in Your Streets – events, activations and placemaking across the State
permanent outdoor dining as exempt development for pubs and small bars state-wide. This is now active and follows the successful trial that started in 2020.
The Alfresco Restart Package was designed to bring the streets of NSW back to life via a raft of initiatives and $66 million in funding that would see outdoor dining, live music and entertainment return. The trial introduced measures to fast-track the outdoor dining approval process for a licensed premise wanting to change their licensed boundary to include new outdoor space. These changes included:

a fast-track approval process for premises wanting to temporarily change their liquor licence boundary to include new outdoor space. Liquor & Gaming NSW (L&GNSW) approved applications within three days and application fees were waived.
the State Environmental Planning Policy (Exempt and Complying Development Codes) 2008 (Codes SEPP) was amended so that pubs and small bars could use exempt development for their outdoor dining areas. This was consistent with existing arrangements in place for cafes and restaurants.
improvements to the NSW Planning portal so that councils could use the service to further streamline the approval process. Councils could also choose to use their own application systems, if preferred.
The NSW Government made these measures permanent.
''In addition to the trial measures becoming permanent, we are now also supporting temporary approvals on land other than footpaths and public spaces to be used in a similar way until 31 December 2023. For example, a venue's car space or a bowling club's green.'' the government stated
Stacey Driver, owner of the business, like all cafes and restaurants that utilise outdoor areas that are pavements across the area must pay a fee to do so - the footpaths are 'owned' or entrusted to councils to look after and they charge fees for usage. Ms Driver pays $3700 annually to place four tables and 12 chairs outside her business premises for customers to sit at while enjoying her food.
Ms Driver first submitted a configuration for outdoor seating to Pittwater Council in 2007 and has recently sought to update that, but has been told there would be no point making an application as it would be refused.
Next door to Pronto is an Art Gallery that operates Thursdays to Sundays and although she can place a table and chair on the inside of the pavement on the days when it is closed, she cannot when it is operating. Further, the most northern of her outside tables and chairs can be impacted by rain and she then loses that one as well - reducing those available as alfresco seating to just 2 or 1 table and halving any potential income derived.
Ms Driver states the required change would reduce the business's income so much she would either have to let staff go or close the business or both.
There is also the question of whether this would apply to other cafes and restaurants across the area. Everywhere from Manly to Palm Beach, along Pittwater and then Barrenjoey Road, has eateries that have pavement seating that is alongside a state-managed road as well as on the storefront side. Many of these are located alongside those two state-roads in sections that are 60km/h or over.
As what has been applied to Prontos' would also apply to them under the Northern Beaches Council but all are still trading as such just the same, residents by their hundreds are asking 'why' this has been applied to this small business and not to others.
Other residents are asking why the Council itself has installed a 'shared space' in Avalon Beach village that is on a road - with barely any barriers between passing vehicles and those who use this area. Here there is a speed limit of 10km/h, which should prevent any problems. However, that does not rule out medical incidences, which have been the cause of cars mounting pavements and causing injuries, or the person who is not aware of the slow speed limit hitting the accelerator at the wrong moment and colliding with those in this shared space.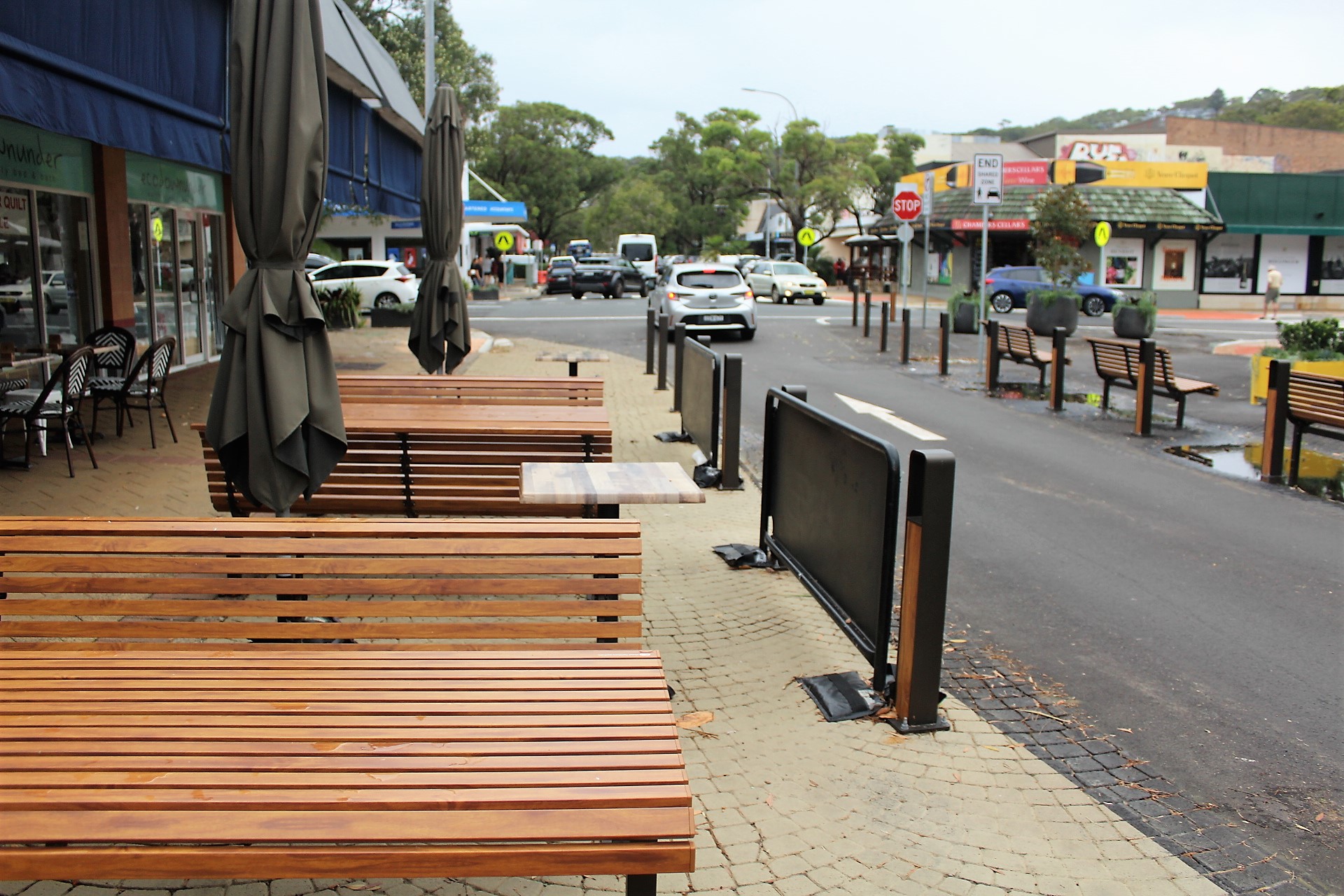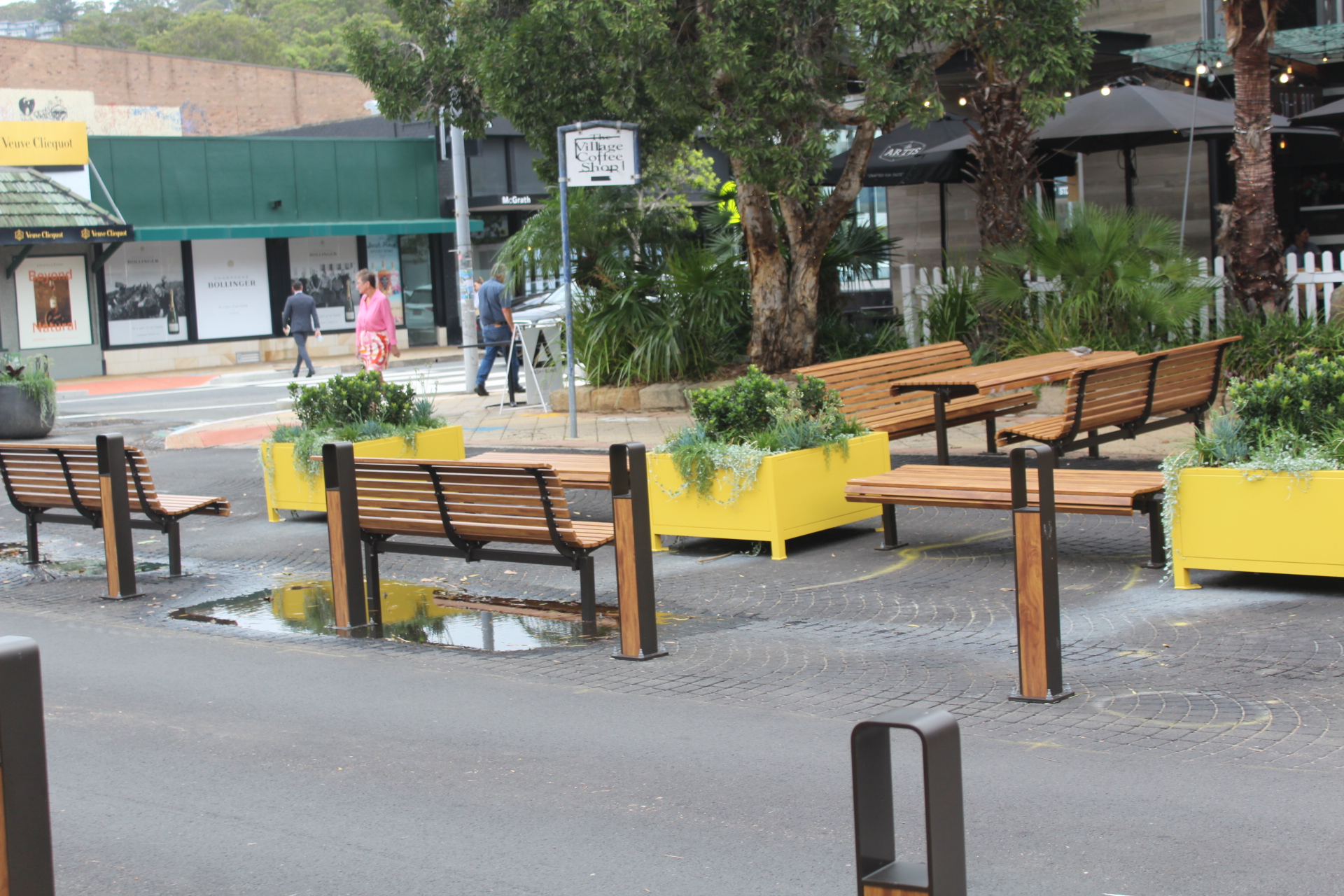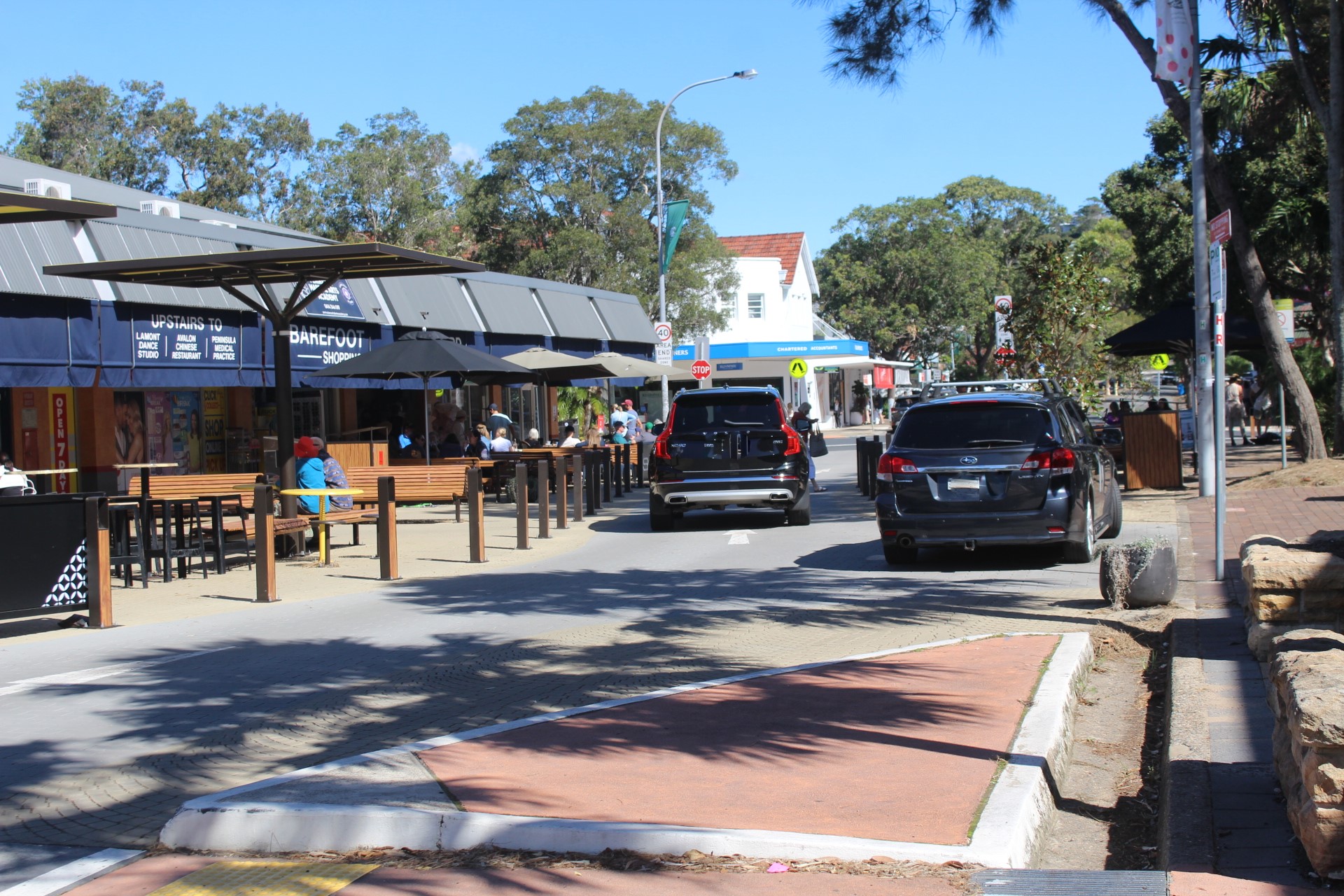 An online petition to 'Save Prontos' launched on Wednesday May 10th has already attracted over 850 signatures, along with the same at the premises itself garnering more support.
As many locals will have observed, the closure of local eateries has become permanent in many cases during the past few years - the high rents and overheads that were expected to be met even when these businesses had to close meant many local people experienced the heartache of pouring themselves, their time, energy and their money into a business that had no chance of succeeding under what has happened in the Covid years.
Small businesses are still doing it tough at present - we work very long hours for very little return, and every one of us running one will ask ourselves at least once a month; 'is it worth it?'
In the case of Pronto Creative Food of Palm Beach, we may be seeing the end of what many consider a Palm Beach icon instead of an Alfresco Restart Program taking place.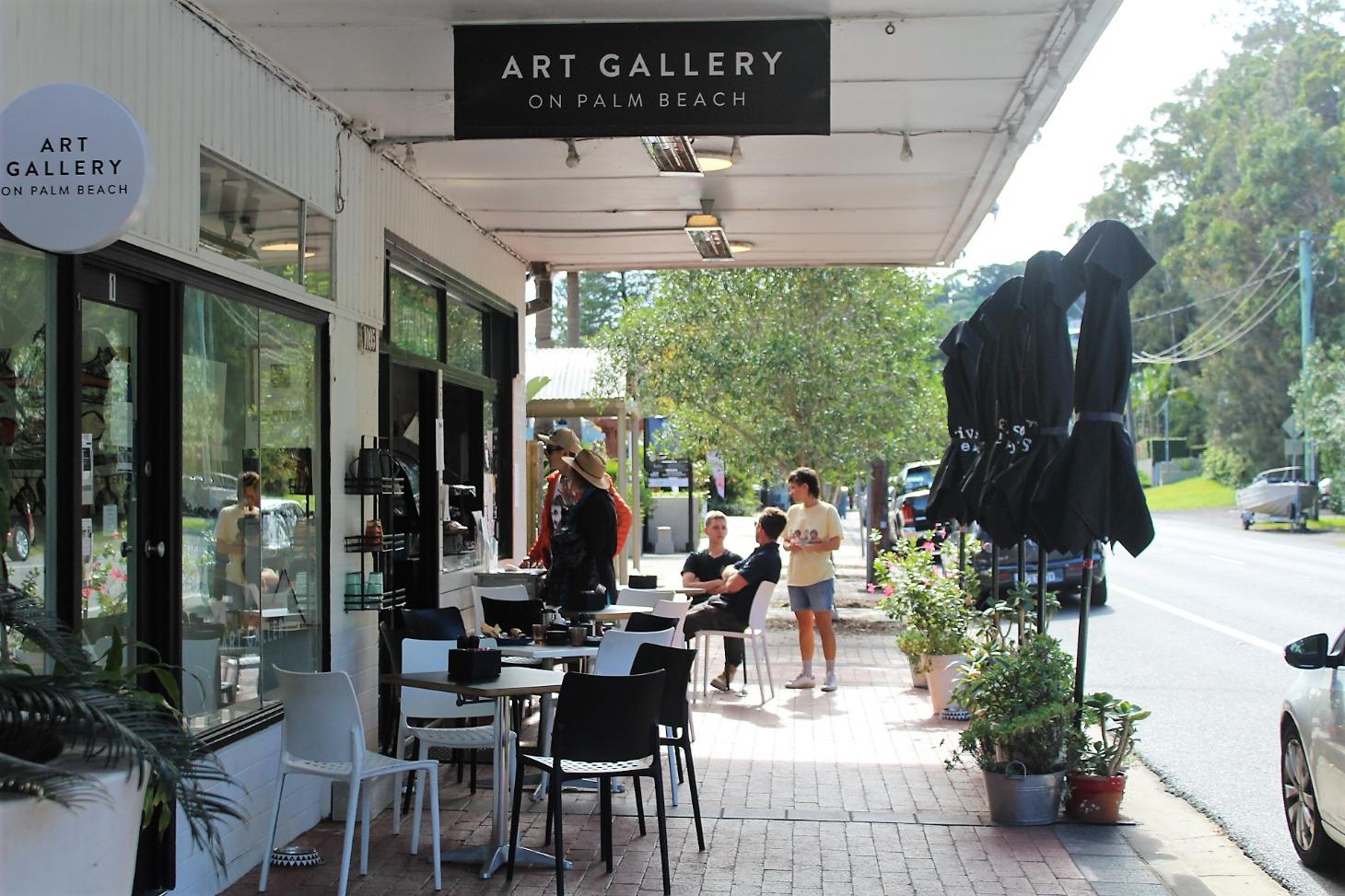 Australia SailGP Team Wins Season 3 - Historic Third Straight Victory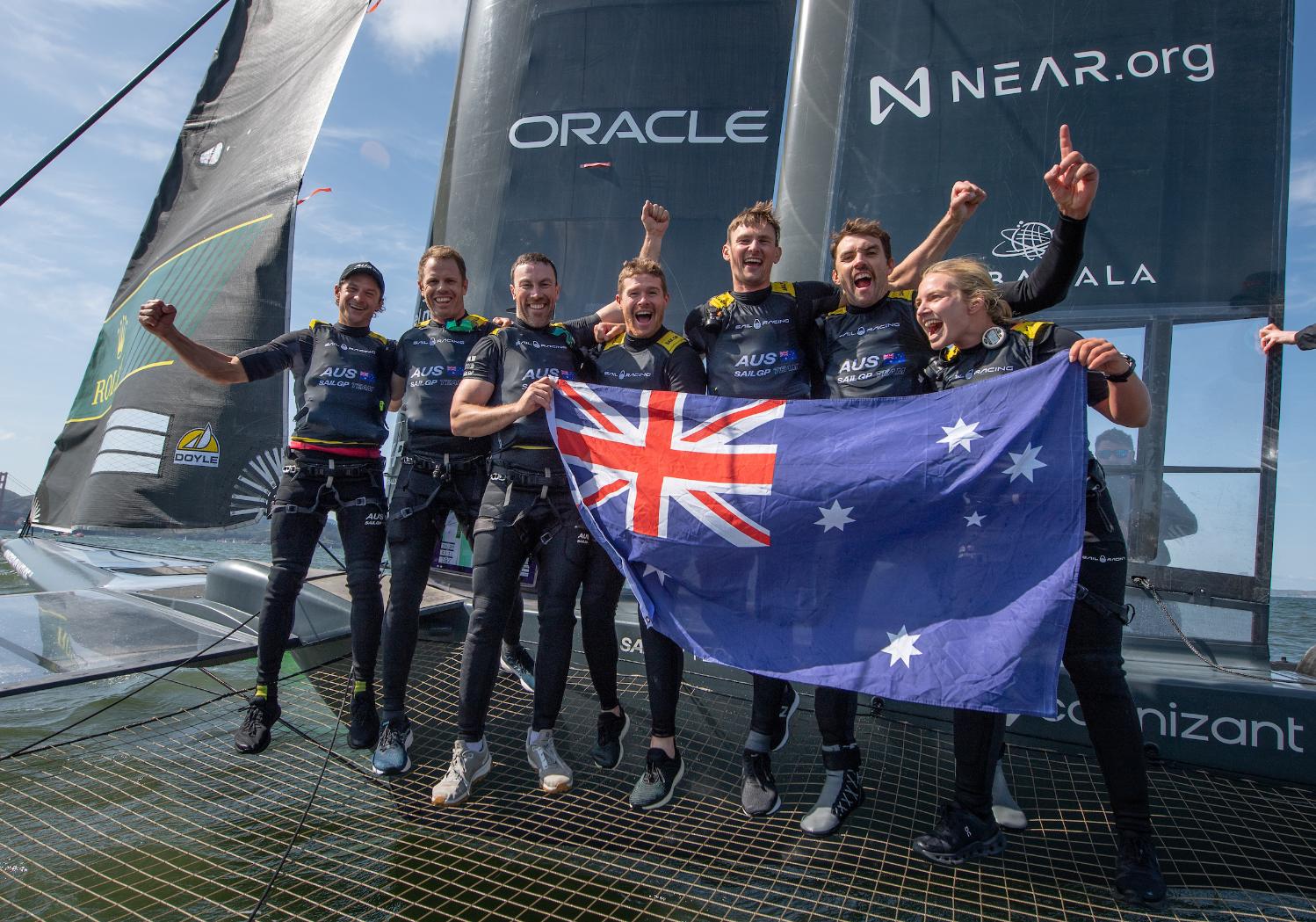 Australia SailGP Team win Season 3. Pictured aboard their F50 on Sunday May 7th US time. Photo: Ricardo Pinto for SailGP
May 8, 2023
by Miranda Blazeby, SailGP
Australia has reasserted its league-defining dominance by winning Season 3 in spectacular style and securing the SailGP three-peat on San Francisco Bay. The long-awaited Mubadala SailGP Season 3 Grand Final | San Francisco kicked off on Saturday May 6, with five fleet races taking place ahead of the winner-takes-all, three-boat Grand Final.
While two-time, defending champions Australia had already qualified for the three-boat, winner-takes-all shootout and the Kiwis looked comfortable in second place, there was just one point separating Quentin Delapierre's France in third and Ben Ainslie's Emirates GBR in fourth. This set the stage for a dramatic showdown between the two teams when racing got underway, with Emirates GBR playing havoc with France's game plan. Ainslie's crew intentionally blocked the French in the pre-starts of the first three fleet races before executing a near-flawless performance and finishing the first day with second second place finishes and a race win.
The Aussies claimed the one-million dollar prize in a nail-biting sprint to the finish after going head to head with Peter Burling's New Zealand and Emirates GBR in the three-boat, winner-takes-all Grand Final.
After finishing top of the San Francisco event leaderboard with three fleet race victories, the Aussies entered the three-boat showdown on a wave of momentum and confidence. They claimed the advantage early on, pushing out the Brits in the pre-start and taking the inside track to lead at Mark One.
Aggressive tactics throughout saw the Aussies only extend their lead and dominate for the majority of the race. But the most dramatic moment of the Final saw the Aussies fall off the foils on the penultimate leg, allowing the Kiwis to close the gap in the final stages of the race.
Despite coming close to overtaking the Aussies and stealing the win, the Kiwis ran out of water in the dramatic sprint to the finish line and it was Australia once again who proved why they are the team to beat by soaring across the finish line.
Speaking at a post-event press conference, Slingsby revealed what was going through his mind at the time.
"I was just thinking, I can't believe you're going to lose it here and choke like this in front of all these people and everyone watching around the world - that actually went through my head."
He revealed that, despite having 'such a comfortable lead', he decided to 'shut the race down' and undertake extra manoeuvres to feed the Kiwis dirty air.
"In the end, they didn't get different wind, but they were tacking in better positions and able to foil out of the tacks better than us - we were tacking in less wind and they just kept gaining and gaining," he said.
With just metres to go, it looked as if Peter Burling's team might pip the Aussies to the finish line and Season 3 Championship trophy. But the Kiwis ran out of road and Australia crossed the line to claim three consecutive Championship titles in a row.
"We did the tack in just enough room and managed to make the finish," Slingsby said.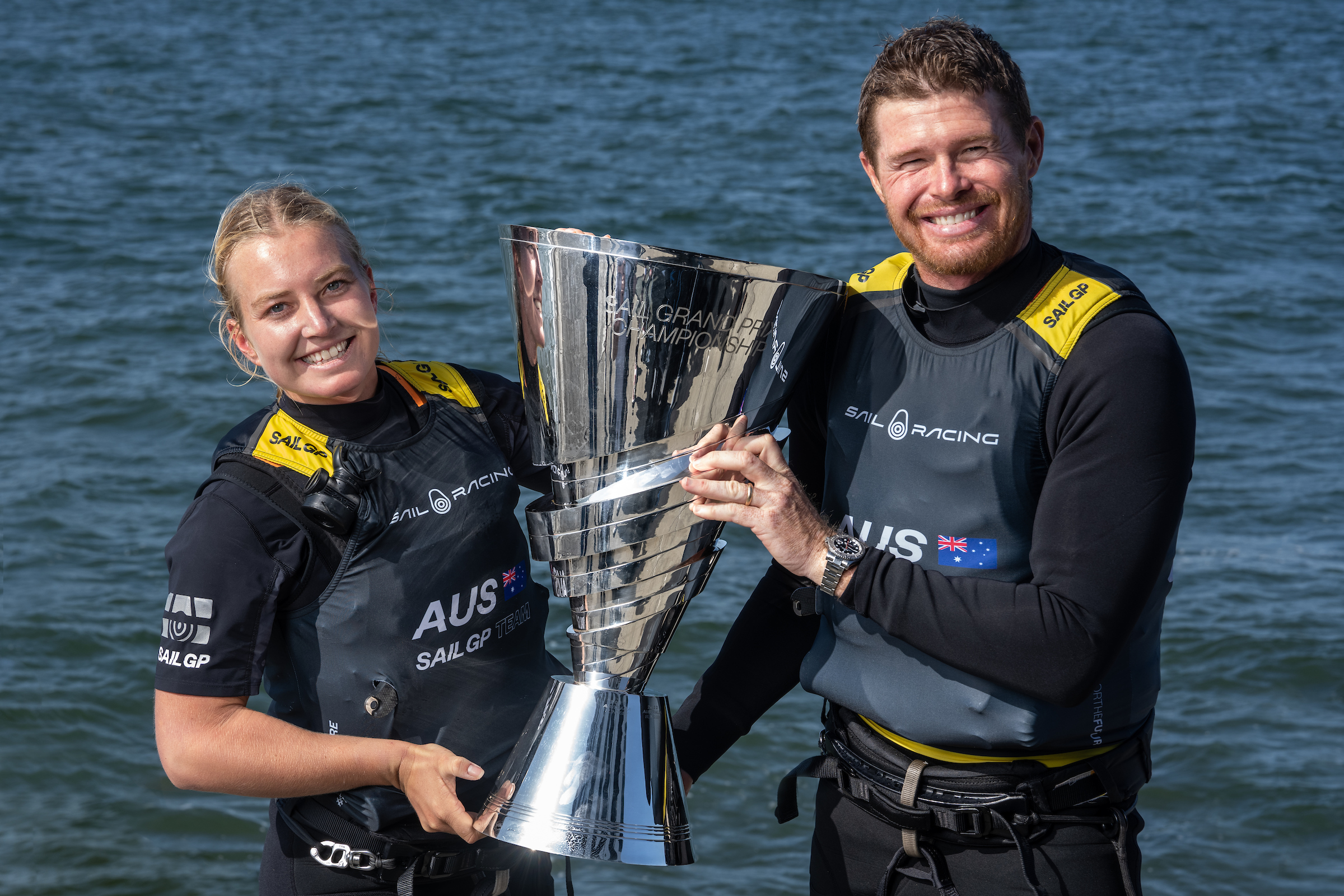 Australia SailGP Team CEO and driver Tom Slingsby and Tash Bryant, strategist of Australia SailGP Team. Photo: Bob Martin for SailGP

Looking back on the race, Slingsby admitted that he 'didn't react well enough' to the changing conditions.
"The current was picking up and the wind really died off," he said. "It was a really solid, steady breeze all race and then on the last upwind, it just started flaking out and became more patchy - I guess I didn't react to that as well as I could have."
He added that, looking back, he 'would have sailed that last leg very differently'.
Despite sealing the SailGP Championship three-peat, Slingsby denied that he could now claim the title as the best sailor in the world, pointing to the talent of his team instead.
Epic WSL Sydney Pro Junior + Sydney Surf Pro At Narrabeen: May 13-14 + May 17-24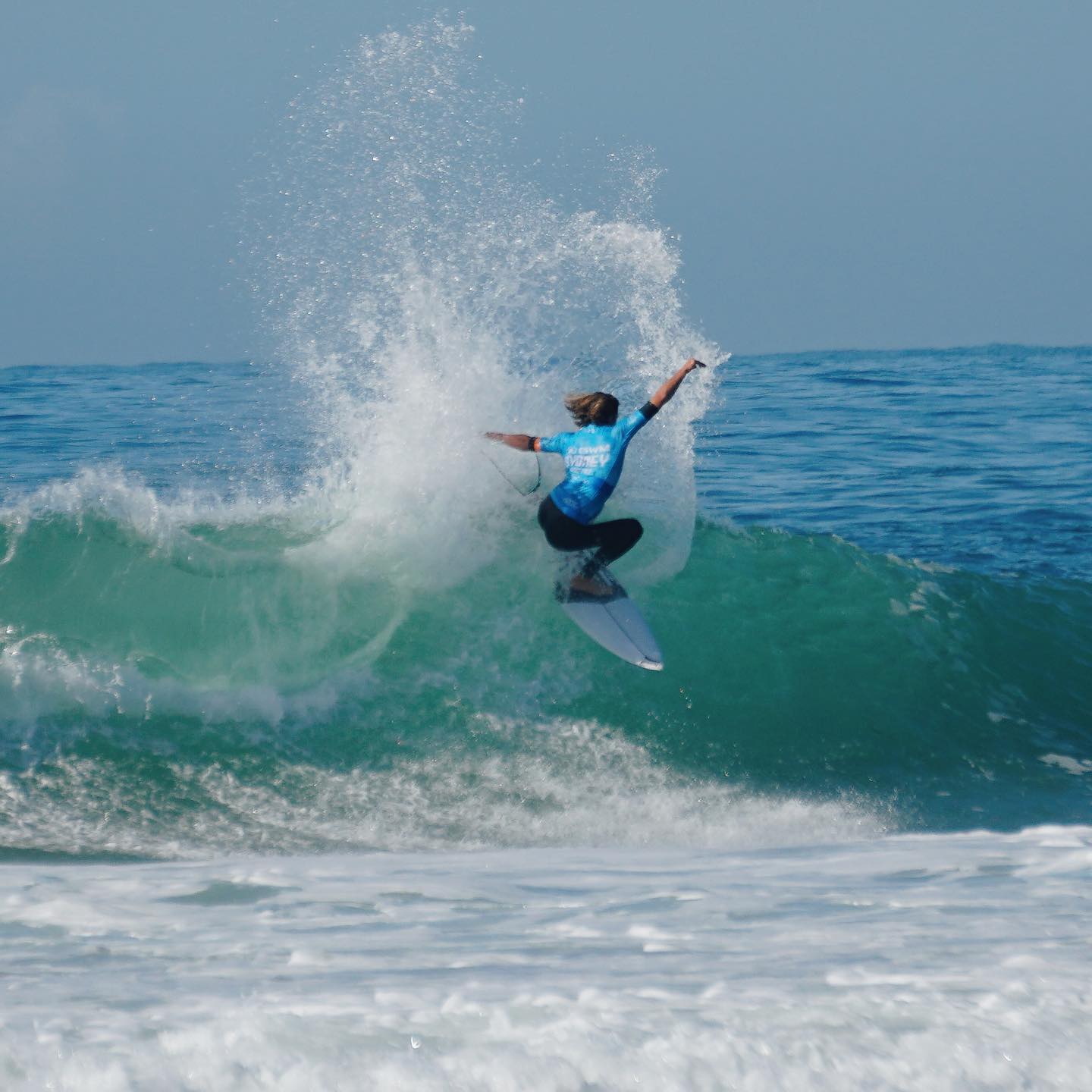 Friday May 12, 2023 Narrabeen. Photo: Claudia Haworth/Surfing NSW
North Narrabeen is set for some epic surfing over the next week, the Sydney Pro Junior and WSL Sydney Surf Pro have come to town and will showcase not only some epic surfing and surfers, but a legendary place for waves.
On Friday May 12th Narrabeen turned it on for the GWM Sydney Surf Pro Trials competitors with Saxon Reber and Alysse Cooper taking out the no. 1 spot in the male and female divisions.
There were some sweet total score combos coming through, with Hughie Vaughan securing a 14.60 in the Semi's and Sydney Chevalier finish off her Quarters with a 12.00.
Congratulations to all competitors!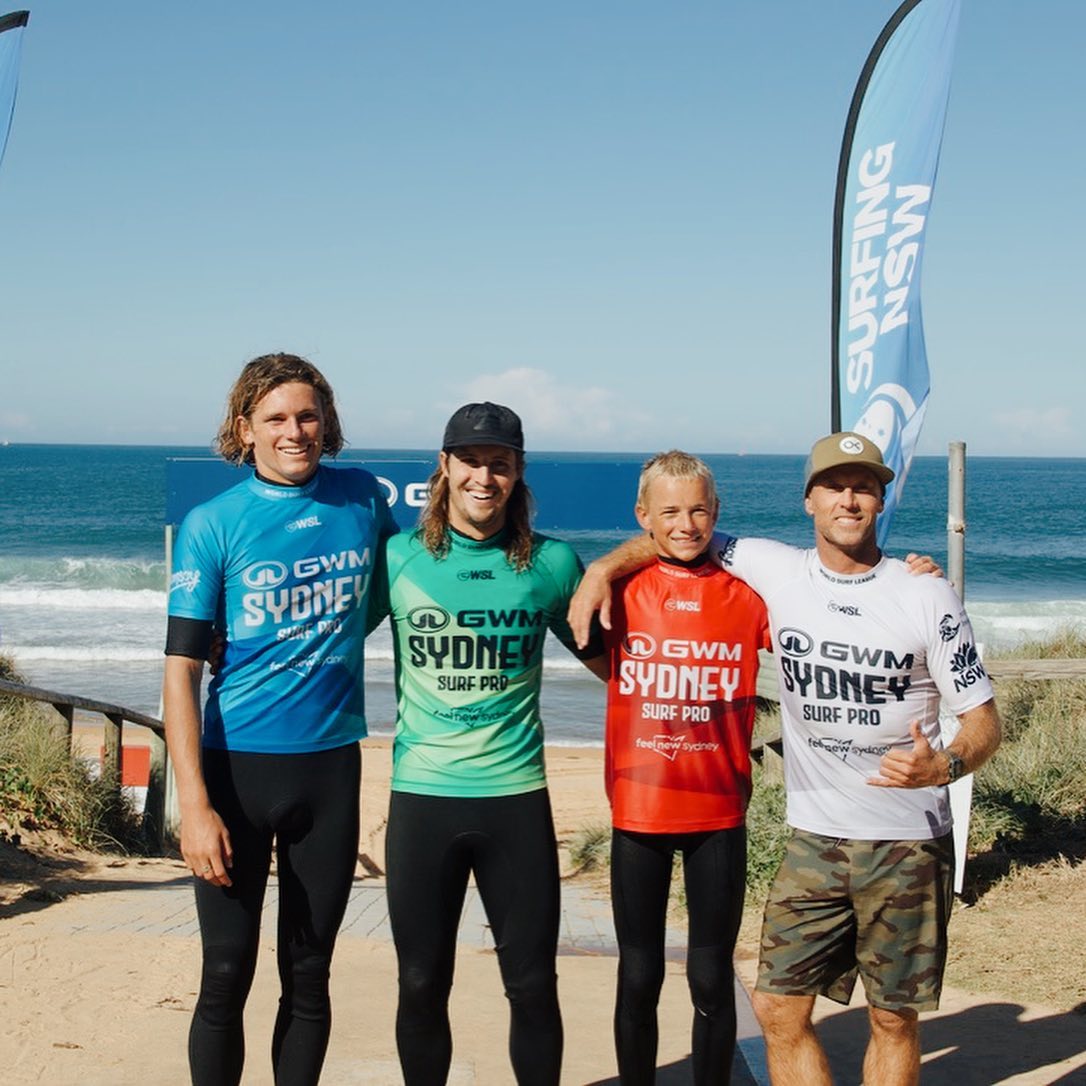 Friday May 12, 2023 Narrabeen. Photos: Claudia Haworth/Surfing NSW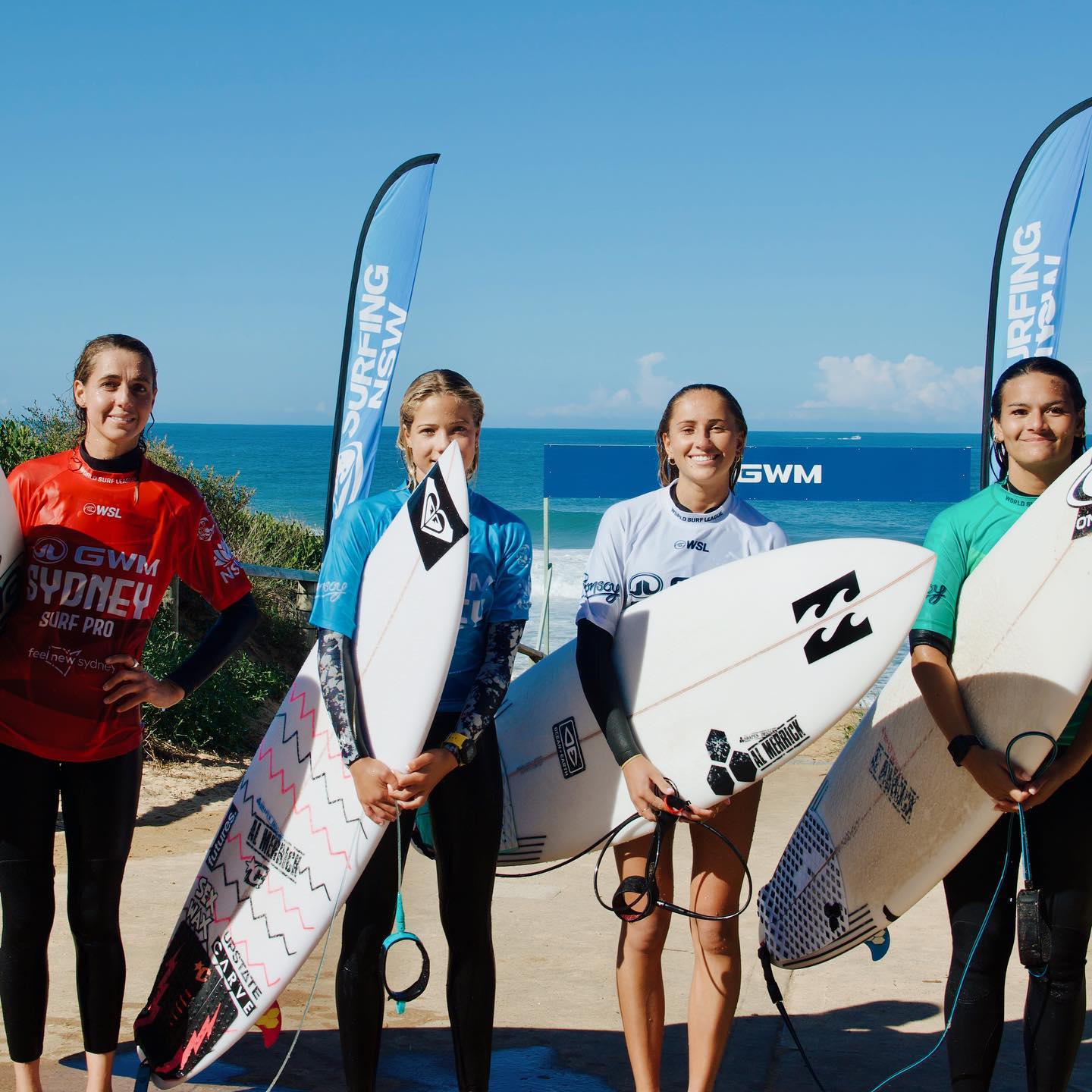 If you're in the area this weekend or looking for an excuse to head to the beach, the Harvey Norman Sydney Pro Junior runs May 13-14, followed by the GWM Sydney Surf Pro Challenger, May 17-24.
Results available so far for the Harvey Norman Sydney Pro Junior results are at: www.worldsurfleague.com/events/2023/jun/130/harvey-norman-sydney-pro-junior/main
The World Surf League (WSL) Sydney Surf Pro staged from at North Narrabeen allowing fans to watch professional local and international surfers go head-to-head on one of the peninsula's favourite breaks.
In 2022 WSL launched the Challenger Series, as a new level of competition to provide athletes more opportunities at the highest level to qualify for the elite Championship Tour (CT).
Australian athletes will take part alongside international stars.
This year's WSL Sydney Surf Pro will welcome surfers from all over the globe including; Kolohe Andino and Evan Geiselman from the USA, Jadson Andre from Brazil, Hiroto Ohara and Amuro Tsuzuki from Japan, and Vahina Fierro from Tahiiti and Kauli Vasst competing for France.
Australian favourites include Sally Fitzgibbons, Nikki Van Dijk, Jarvis Earle, Morgan Cibilic and Joel Vaughan as well as local heroes George Pittar from Manly and Dylan Moffat from Narrabeen will also join the line up.
The GWM Sydney Surf Pro Presented by Bonsoy which will run from Wednesday, May 17 to Wednesday, May 24. The competition will be broadcast LIVE on WorldSurfLeague.com, the free WSL app, and the WSL's YouTube channel. Also, check out more ways to watch from the WSL's broadcast partners.
For more information, please visit WorldSurfLeague.com.
Mural Proposed For Mona Vale Road Sound Barrier: Celebration Of Our Area Better Than Graffitied Long Grey Wall Locals State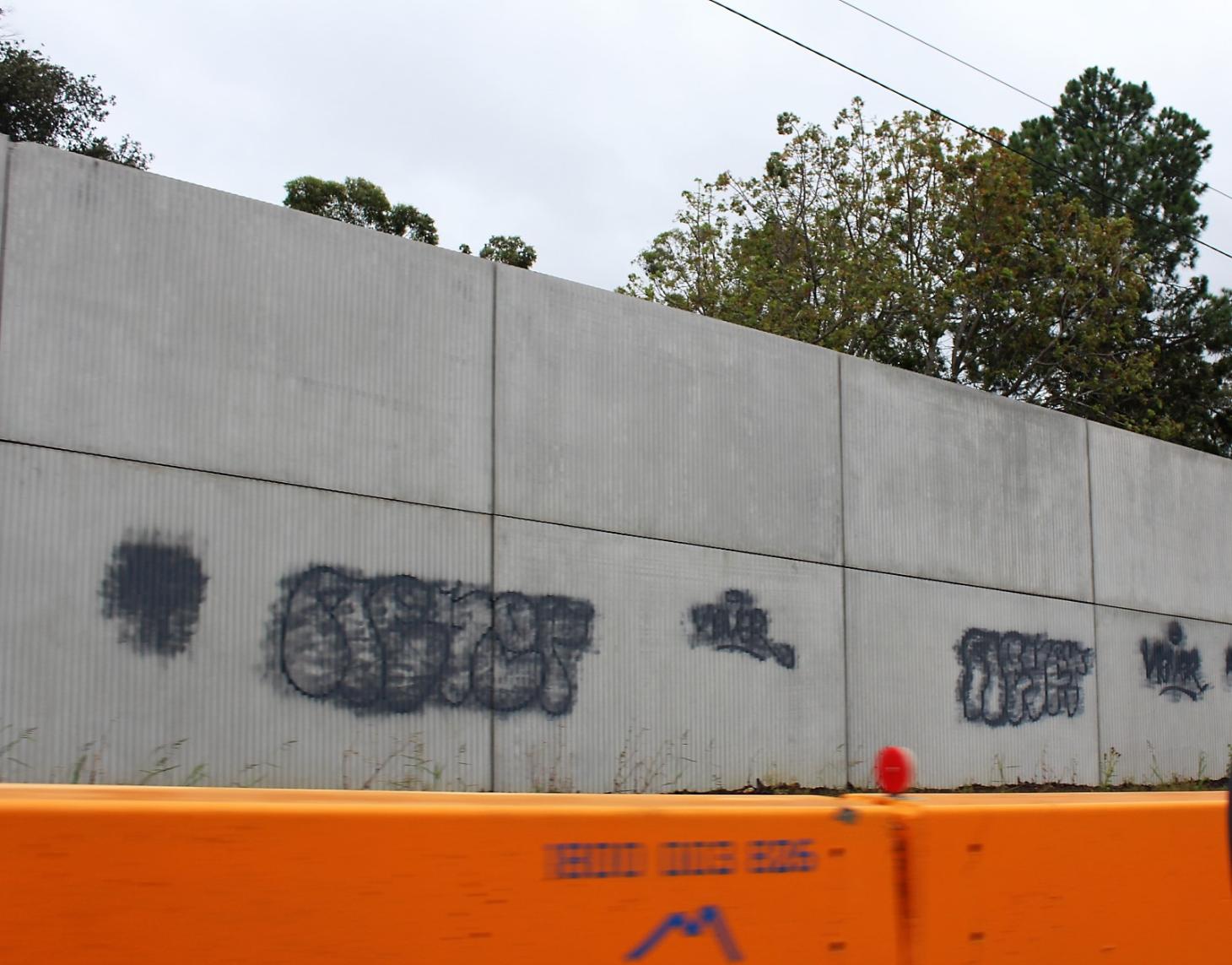 Avalon Beach resident Stephen Perry has written to Pittwater Online wondering if the community would support an extensive mural to be included on the sound barrier wall on northern side of Mona Vale Rd on the approach into Mona Vale.
''As you will have seen in past weeks the extensive amount of graffiti has been painted over with a grey paint and the fear is that when subsequent roadworks are complete these wall panels will again become easy targets for graffiti abomination.
All people coming down the hill have one thing in common, viz they are entering the northern beaches.'' Mr Perry said
''The suggestion is a "Welcome to The Northern Beaches" mural comprising a transition from Forestland to Ocean ( representing transition from Terry Hills / Duffy's Forest area through the beaches of Mona Vale and beyond.
Such a mural would be effected with graffiti proof paint.''
''The extensive roadworks transforming Mona Vale Road is to be commended and not detracted from.
Graffiti on public spaces is far too prevalent and if such a proposed mural eventuated it would represent continuing expression of what this area does well and not a blight.''
The murals on some building walls in Mona Vale and Avalon is far more appealing than any graffiti. One can see the contrast when driving under the Pacific Highway at Gordon, the disgusting rubbish covering the concrete overpass.
For your information I have written Mr Rory Amon as local MP to garner his support in such a venture. He has written in reply that he has made representations to the Minister For Roads, the Hon. John Graham, MLC, about this proposal.''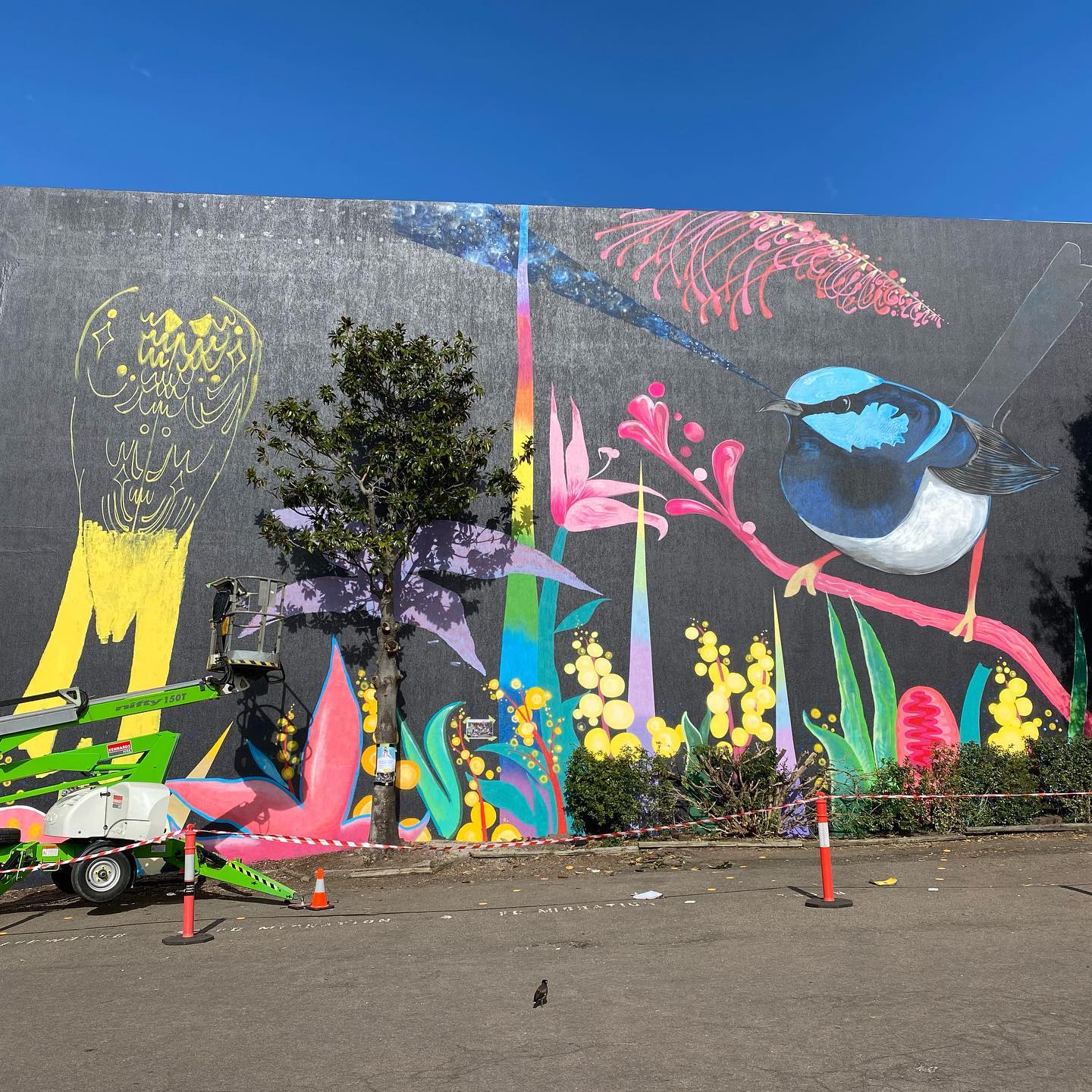 Mural taking shape at Mona Vale in August 2020 - photo by Selena Griffith.
Stephens' idea has proved a popular one this week. After posting the idea on one Pittwater Online social media platform, residents have replied via email with a resounding 'Yes!' and 'It should be 'Welcome to Pittwater' or even no words at all, just the art.
Others have stated this could be created by local Artists with a real connection to our area and showcase that sense of beauty and home we all get when we reach Kimbriki and glimpse the blue ocean and then that slide down Tumbledown, when that first whiff of salt air brings on that sense of 'I'm home'.
Great examples are those now installed in the Pittwater YHA as part of their 50th celebrations in 2017, or the one on the western facing wall of the Avalon Beach RSL.
The two sides of North Narrabeen - on Monday May 8th with a storm swell running and on Friday May 12th when stillness had returned. Photos: Joe Mills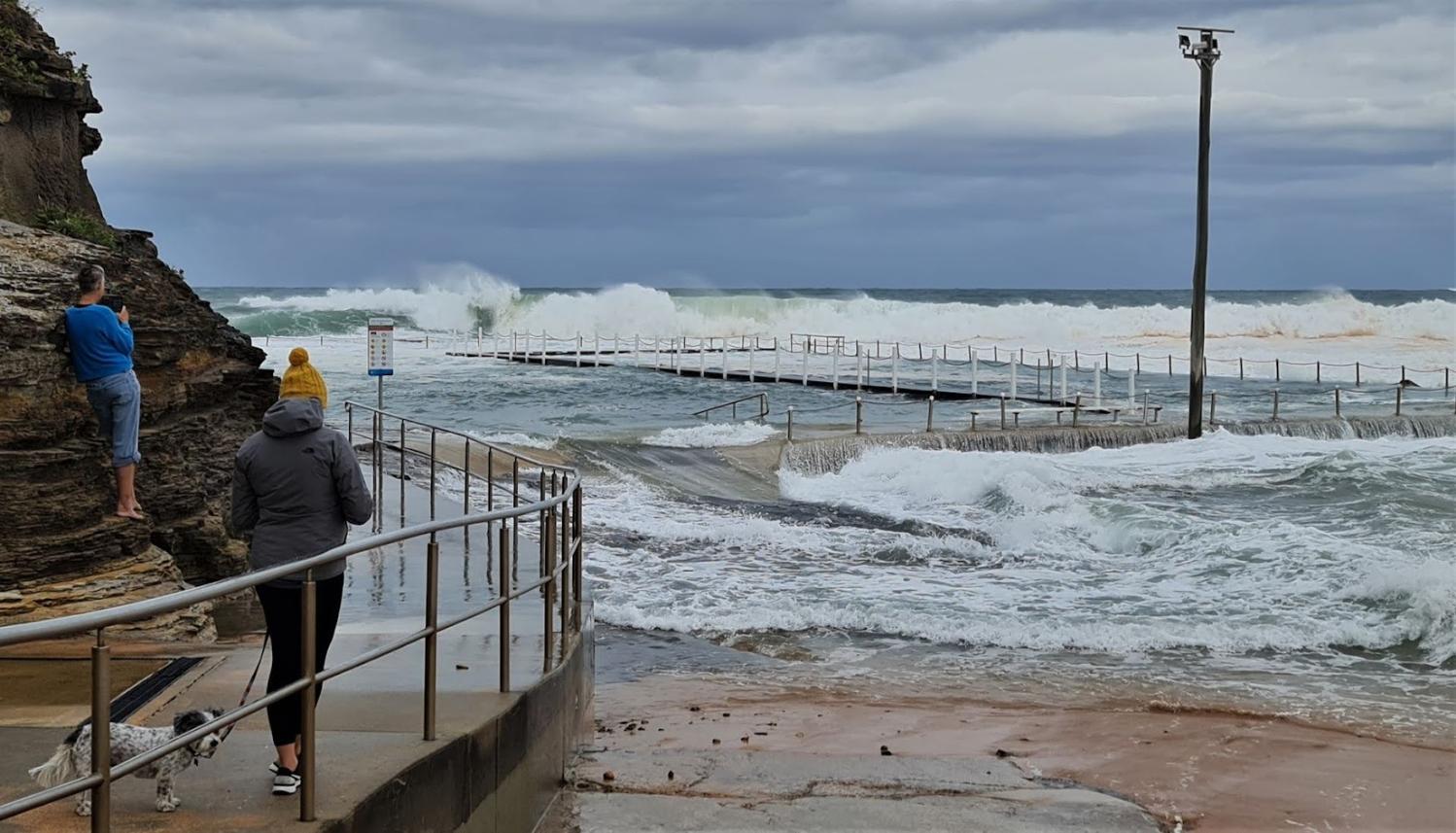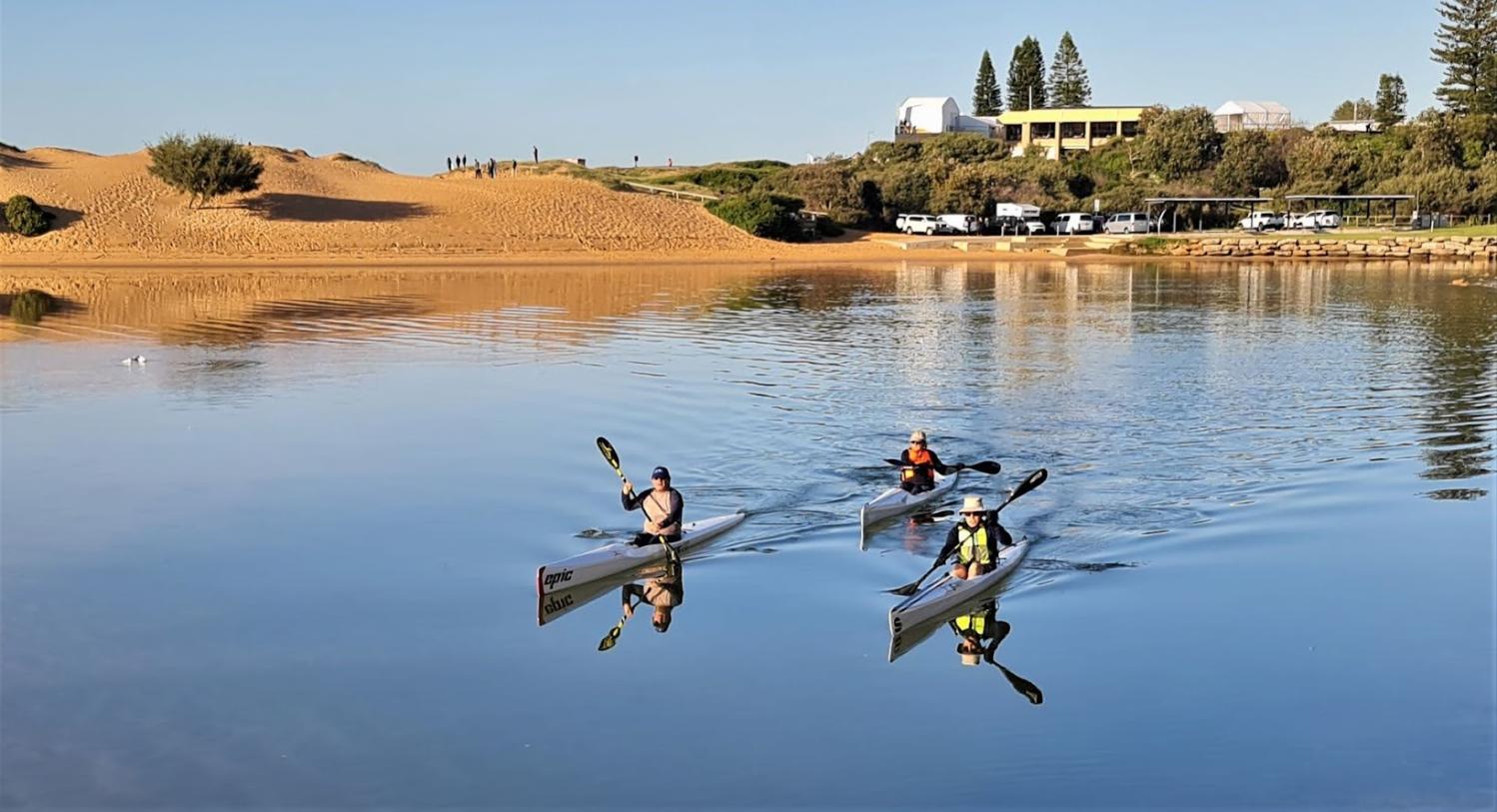 Turimetta Beach on May 11th and (base) May 12th 2023. Photos: Joe Mills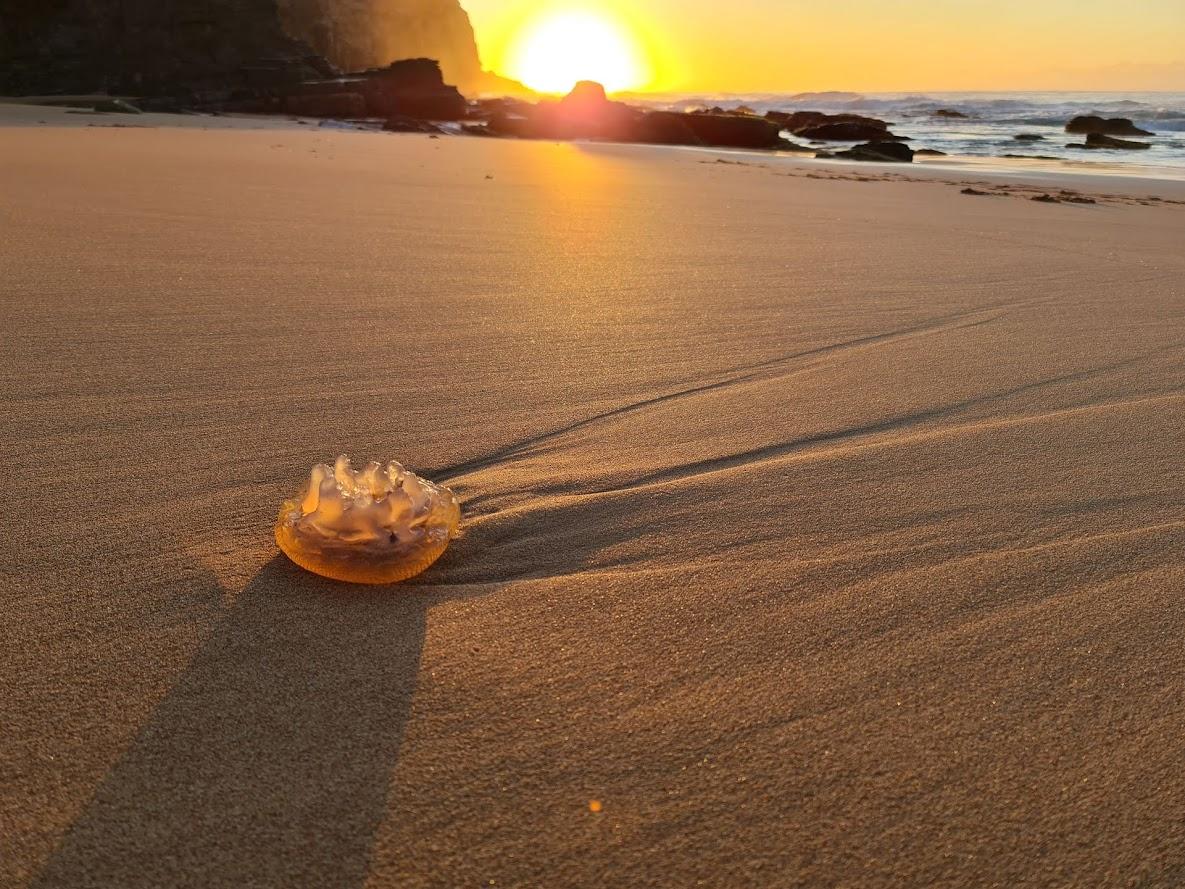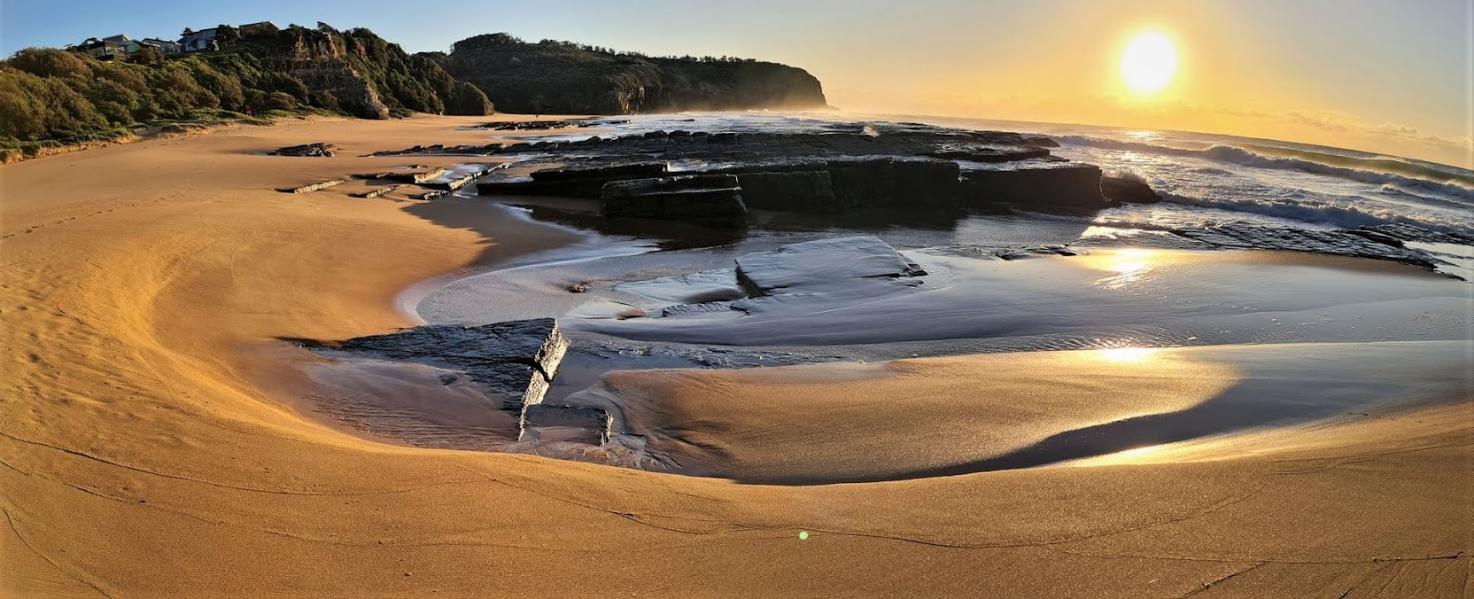 Past Features Archives (pre 2014)
Pittwater Online News was selected for preservation by the State Library of New South Wales and National Library of Australia. This title is scheduled to be re-archived regularly.
Archived Issues (2014 on) may be accessed here: pandora.nla.gov.au/tep/143700
Past Issues are also listed on site on the Community News page, by month.