July 9 - 15, 2017: Issue 320

Pittwater YHA Murals By World Renowned Muralist, Kim Polomka, Part Of
Pittwater YHA 50 years 1967-2017 Celebrations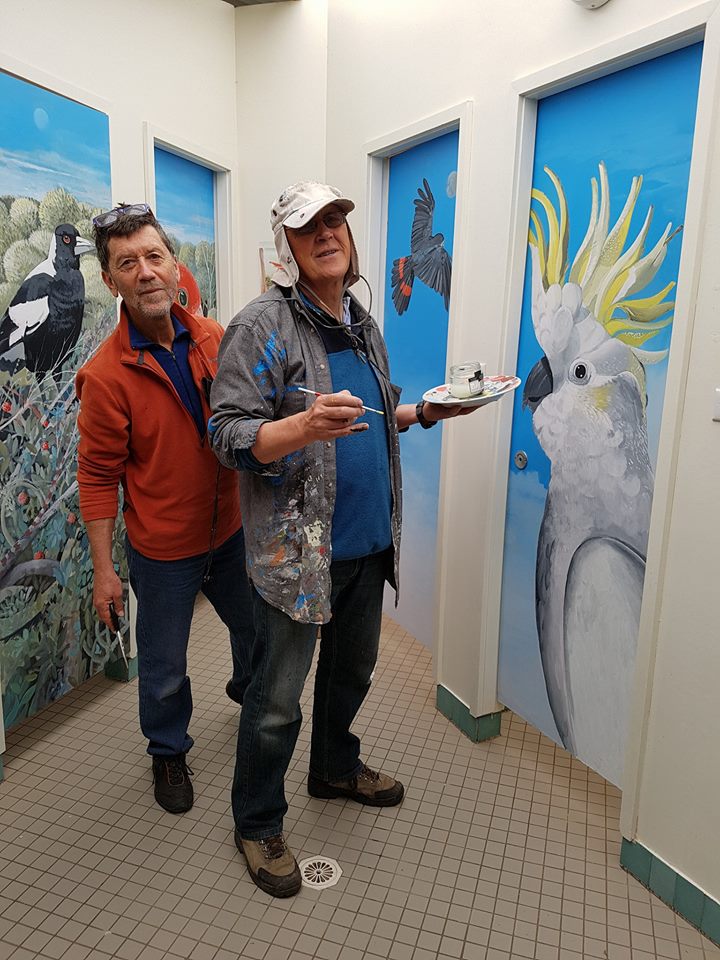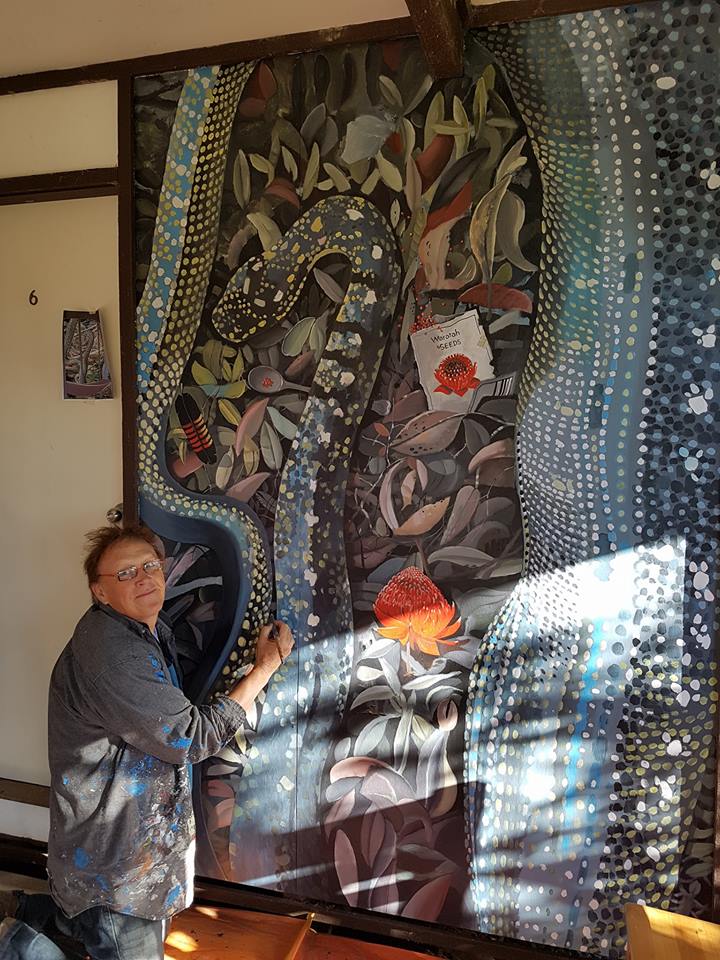 These wonderful murals have been created by Australian Kim Polomka BFA F.R.S.A.S.A
Fine Art Painter, Public Muralist
His Artist Mission Statement
To achieve excellence in all areas of the creative process
Pittwater YHA is celebrating the 50 years 1967-2017 as a YHA on the Morning Bay hillside.
November 19th 2017 is the celebration day. The mural project is part of those celebrations.
You can get involved prior to that though as they're having their
August
Bushcare Weekend - details in this poster: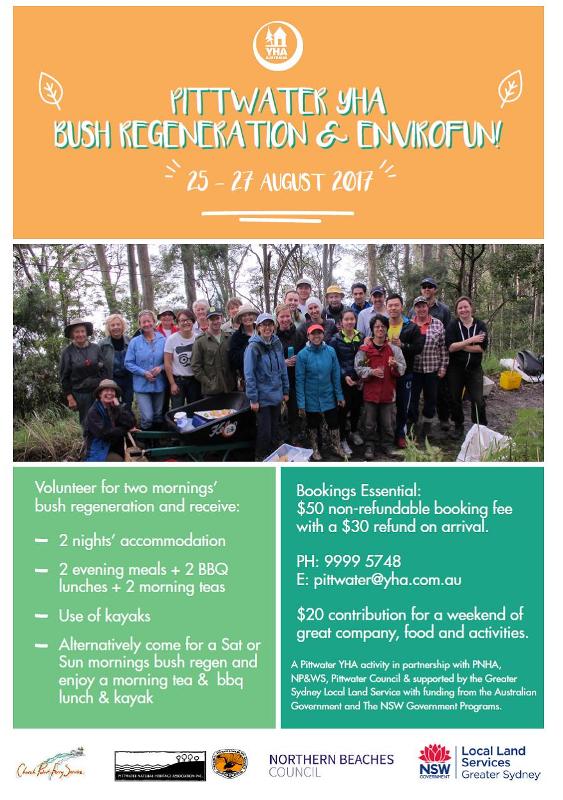 A little more about Kim:
Born in South Australia in 1951, Kim Polomka studied fine art in Adelaide.
Kim has been a practicing fine artist since 1971, working primarily in acrylics.
Known for his surrealist landscapes, mostly in watercolour, he has exhibited widely since 1974.
He spent of year of art study in New York in 1979, earning top prizes in juried New York exhibitions. He returned to his home town of Adelaide, Australia for the next few decades and exhibited regularly in both group and solo shows throughout Australia. He was
Wynne Prize 1977 finalist for '
Summer breeze' a
watercolour.
In 1999 Kim moved permanently to the United States . His work has been recognized by the Colorado State Fair from 2005 to 2010 with two consecutive years of winning first place in the Painting-Professional Division. Kim held a solo painting exhibition at Vertigo Gallery in Denver in 2009 and has participated in various groups shows in Colorado Springs. His paintings were acquired by Memorial North and St. Francis Medical Center in northern Colorado Springs in 2008.
Kim's award-winning mural work graces four downtown Colorado Springs locations. Other public art includes a commissioned work entitled "Vic the Elk" for the Colorado Springs Convention and Visitors Bureau, three cows in the Denver Cow Parade, and more recently, participation in the Butterflies and Friends project.
"Fine art can translate into public art, and when that happens successfully, it benefits everyone.
Any city infrastructure can be revised and reinvented to soften an existing environment."
"My goal is to create fine art, and to strive for excellence in all areas of the creative process. I am passionate about excellence in public art in the community."
Polomka has lectured at the Royal South Australian Society of Arts and
won numerous Art awards both in Australia and overseas. These pictures, supplied by Pittwater YHA
Managers Sarah Polomka and Michael Doherty, underline how excellent his work is.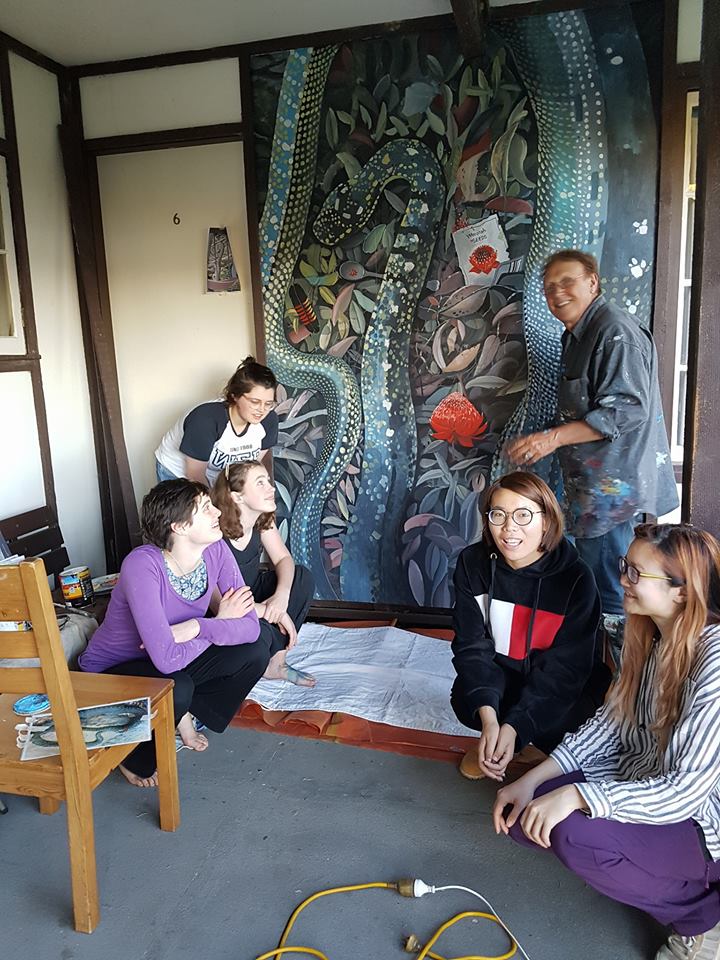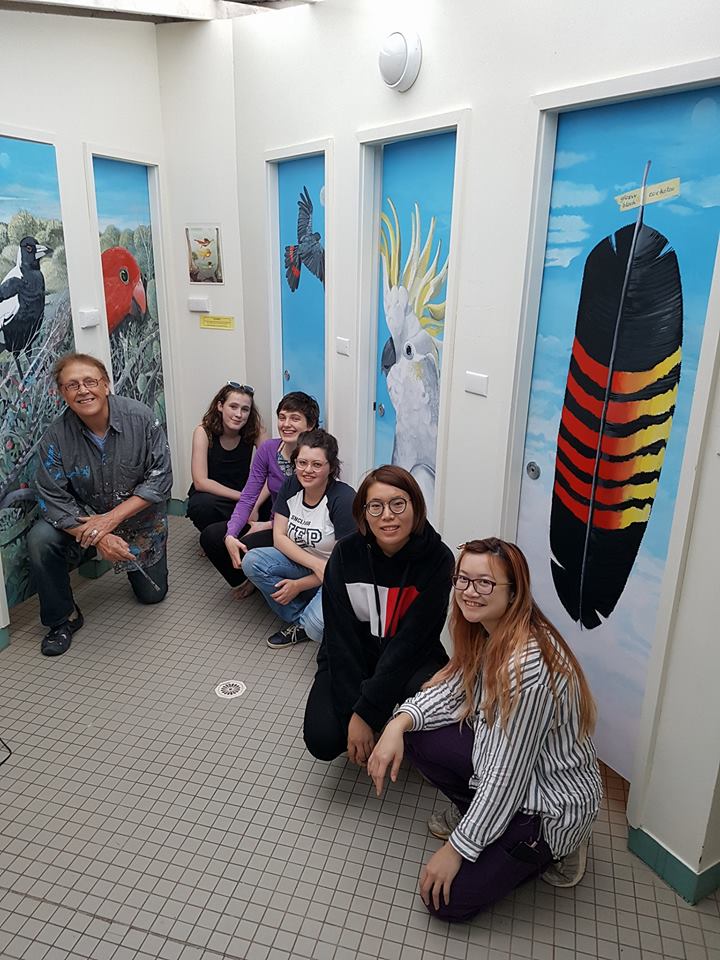 July 4th, 2017 - Travellers are arriving from China, Hong Kong, Paris & Sydney to see the awesome artwork!