April 16 - 22 2023: Issue 579
Survey For Feedback On Avalon Beach Shared Space Opens As Six Month Trial Begins - Closes Four Months Prior To Trial End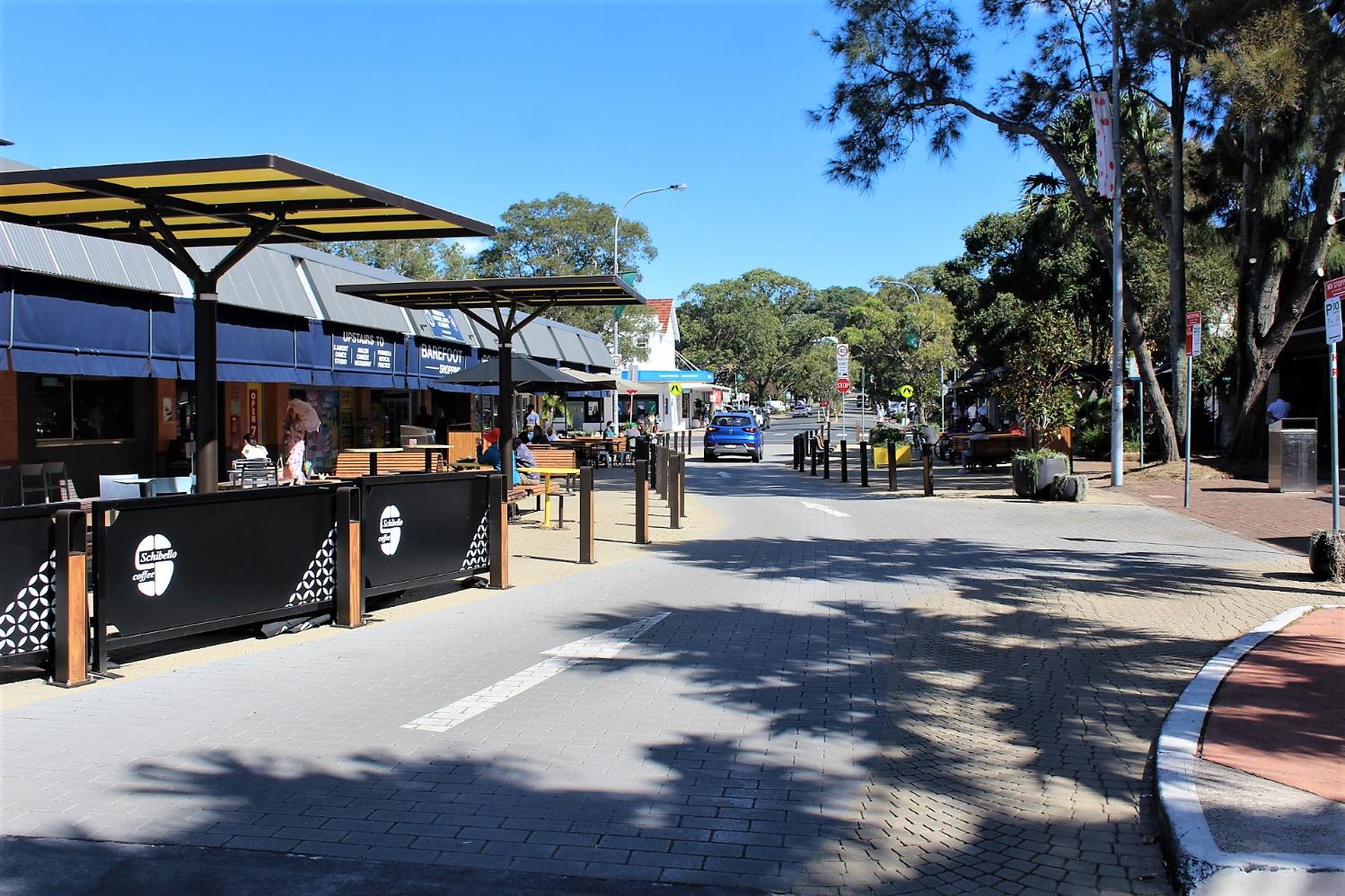 On the first week of the six month 'trial' for the Avalon Beach Shared Space at the northern end of Old Barrenjoey Road the council has opened a survey for feedback on the same which will close on May 31st 2023 - four months prior to the end of the six month trial.
The survey is available now at: yoursay.northernbeaches.nsw.gov.au/streets-shared-spaces-avalon-beach
The webpage for the same states final touches are still being installed and despite the notice that the survey will close on May 31st residents can write to council to provide your feedback at any stage during the six-month trial.
Council's webpage also states, 'We are working closely with local resident associations and the wider community to seek on-going feedback during the six-month trial through surveys.' and 'We will also undertake traffic counts and pedestrian observation studies.'
During the first week of the Autumn school holidays fencing has been erected along the section between the beach and village centre on Barrenjoey road: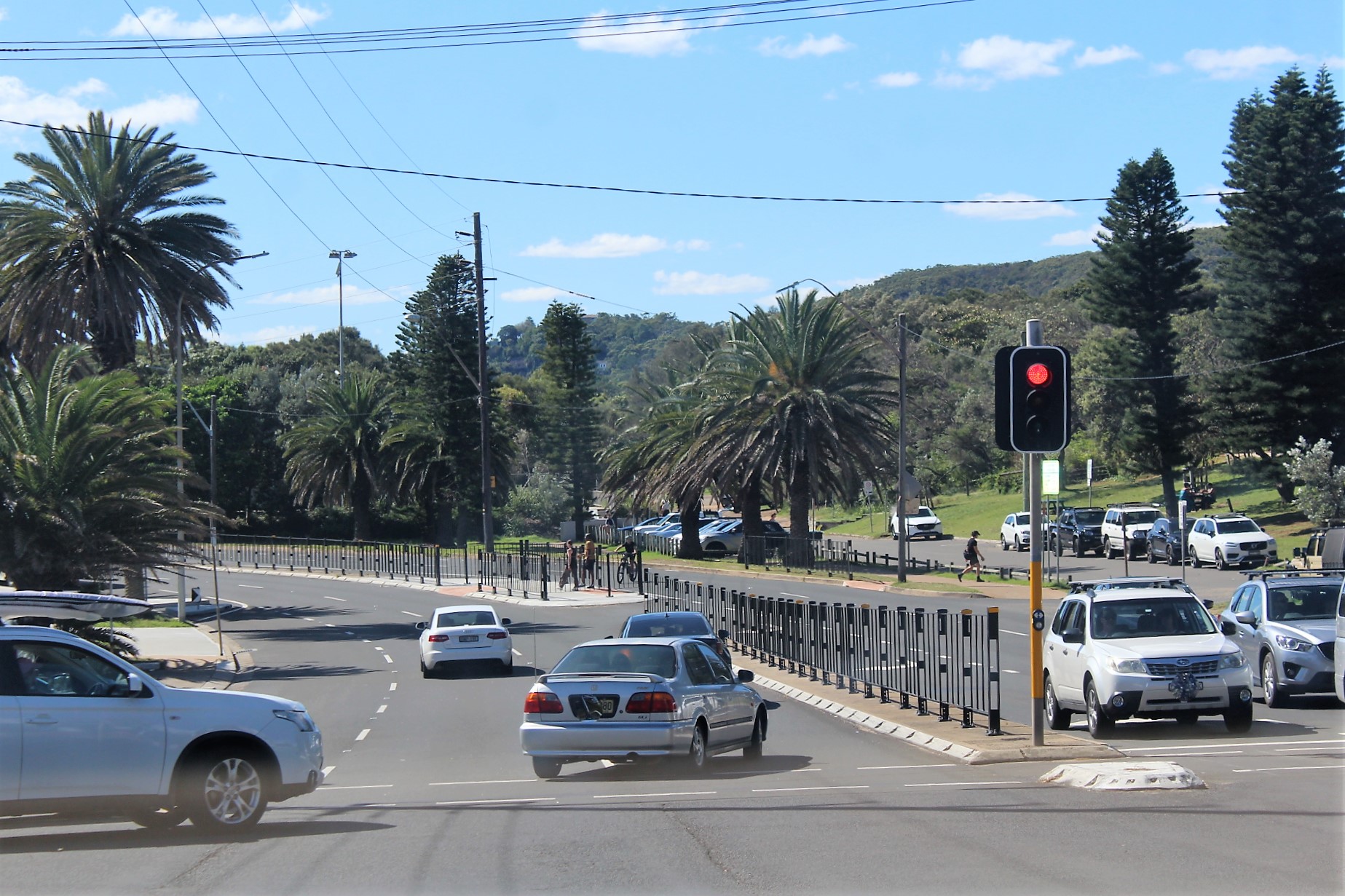 Council Proposal To Install Soft-Fall Rubber + Synthetic Grass At Dee Why Beach Playground For Very Young Children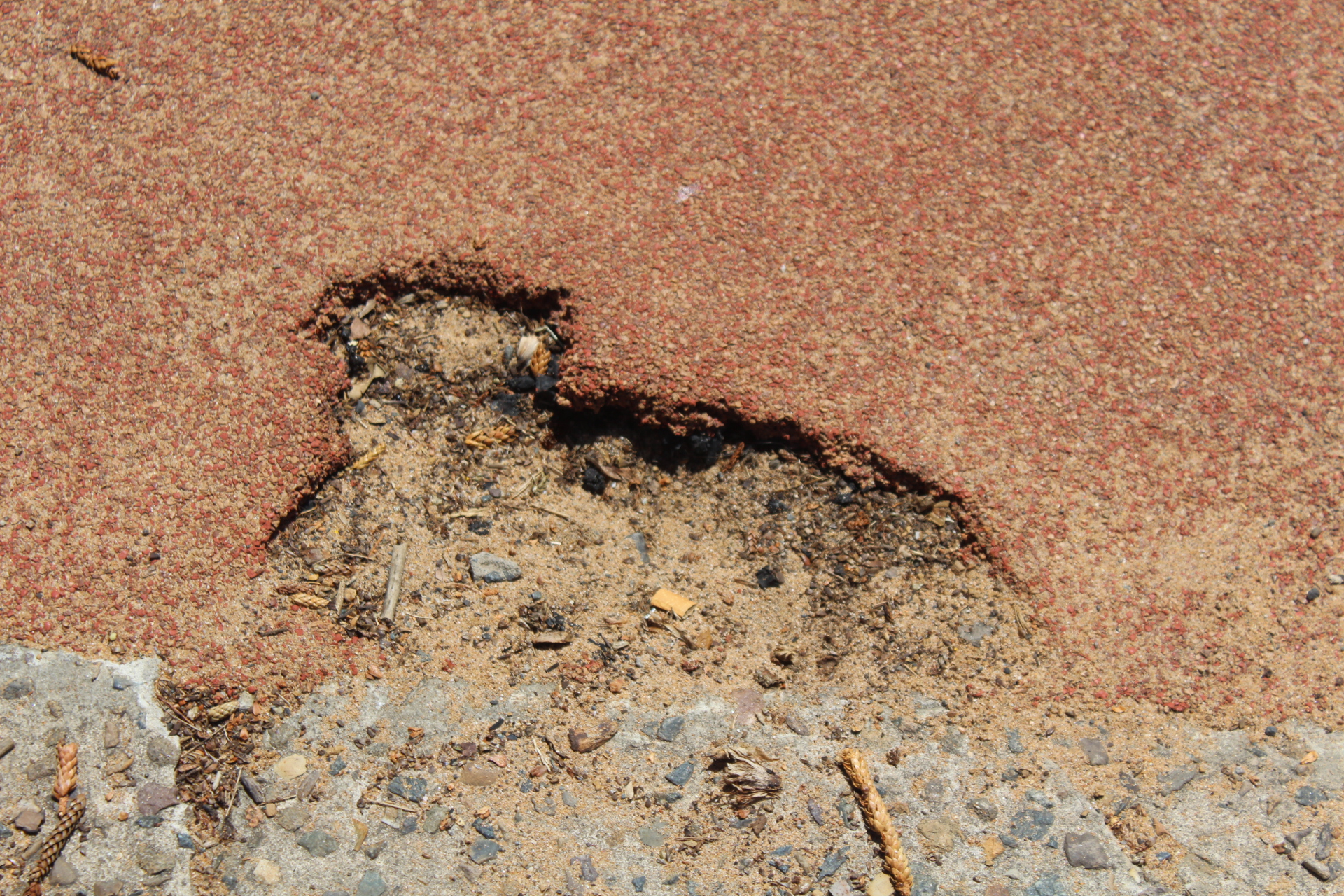 Newport Beach softfall rubber in November 2022 - a year and a half on from installation
In late March 2021 construction had commenced for this play space and was quickly completed with concrete, a new outdoor gym, half basketball court and handball court installed by May 2021.
By November 2022 it was evident that the 'soft-fall' area, a synthetic pad installed as part of the gym equipment underlay, was deteriorating - this has since enlarged.
Toxic pollutants and plastics introduced into the beach environment is the result of this deterioration.
Paradoxically, the enlarging pit is catching the 'soft' in the natural beach sand that comprises Newport Beach.
On April 4th 2023 the Council opened invitations for feedback a proposal for Michaela Howie Playground, at Dee Why Beach, that will introduce, through over 75% of that playground, rubber softfall surfacing and more synthetic grass surfacing into a sensitive environment beside water.
Coloured concrete paths to weave between the same are also proposed.
The proposal is open for feedback until May 7th 2023 at: yoursay.northernbeaches.nsw.gov.au/michaela-howie-playground-renewal
The timing, although just over 4 weeks, effectively cancels out just over 3 weeks of that as it has been made available as residents head into the Easter break, Autumn School Holidays and Anzac Day services. With many returning to work or school on April 26th, that leaves 1 week and 3 days to provide 'feedback' on the plan.

In 2021 AUSMAP, the nation-wide citizen science initiative, surveying Australian beaches for microplastic pollution, led by notables such as Jeff Angel, Director of the Boomerang Alliance of 47 allied groups and Total Environment Centre, Marine Scientist Dr Blewitt, Program Director of AUSMAP, with over 30 years' experience, with a passion for education, research and conservation, and Dr Scott Wilson, Senior Lecturer in the Centre for Energy and Environmental Contaminants and the Department of Environmental Sciences at Macquarie University who for the last 10 years he has researched the impacts of plastics and marine debris in aquatic environments both in Australia and internationally, released the research, 'Rubber Crumb Loss Assessment From Play Areas In The Great Barrier Reef Catchment'.
As a result of the findings from this study, the main recommendation is that rubber crumb-based soft fall play areas should be avoided near sensitive environments, particularly close to waterways.

Many play areas have soft fall surfaces made of recycled rubber tyres applied as small pieces of crumb (1-5 mm in size). The development of the use of rubber crumb in playgrounds and synthetic sports fields has been partially as a result of the promotion of the Tyre Stewardship Scheme. This scheme aims to provide a pathway for the use of the end-of-life tyres that considers environmental, health and safety impacts. Rubber crumb and the chemicals associated with these (e.g. metals, PAHs, tyre antidegradants), however, have been found in international studies to leach into waterways and cause harm to aquatic life. Limited information exists on the potential loss and impacts associated with local sites and with the Great Barrier Reef considered a sensitive ecosystem, a focus on this region was considered a priority.
AUSMAP has been working on rubber crumb research in collaboration with ReefClean to document rubber crumb loss from play areas in the GBR catchment. Results indicate that rubber crumb playgrounds release an estimated 1.2 million crumbs into the immediate environment (within four meters of these sites) on average.
Further, preliminary research suggests tyre chemicals may have toxic health effects on both marine and human life.
Aussies 2023 Wrap: Members From Local Clubs Shine A Brilliant Light On Surf Life Saving Skills In W.A.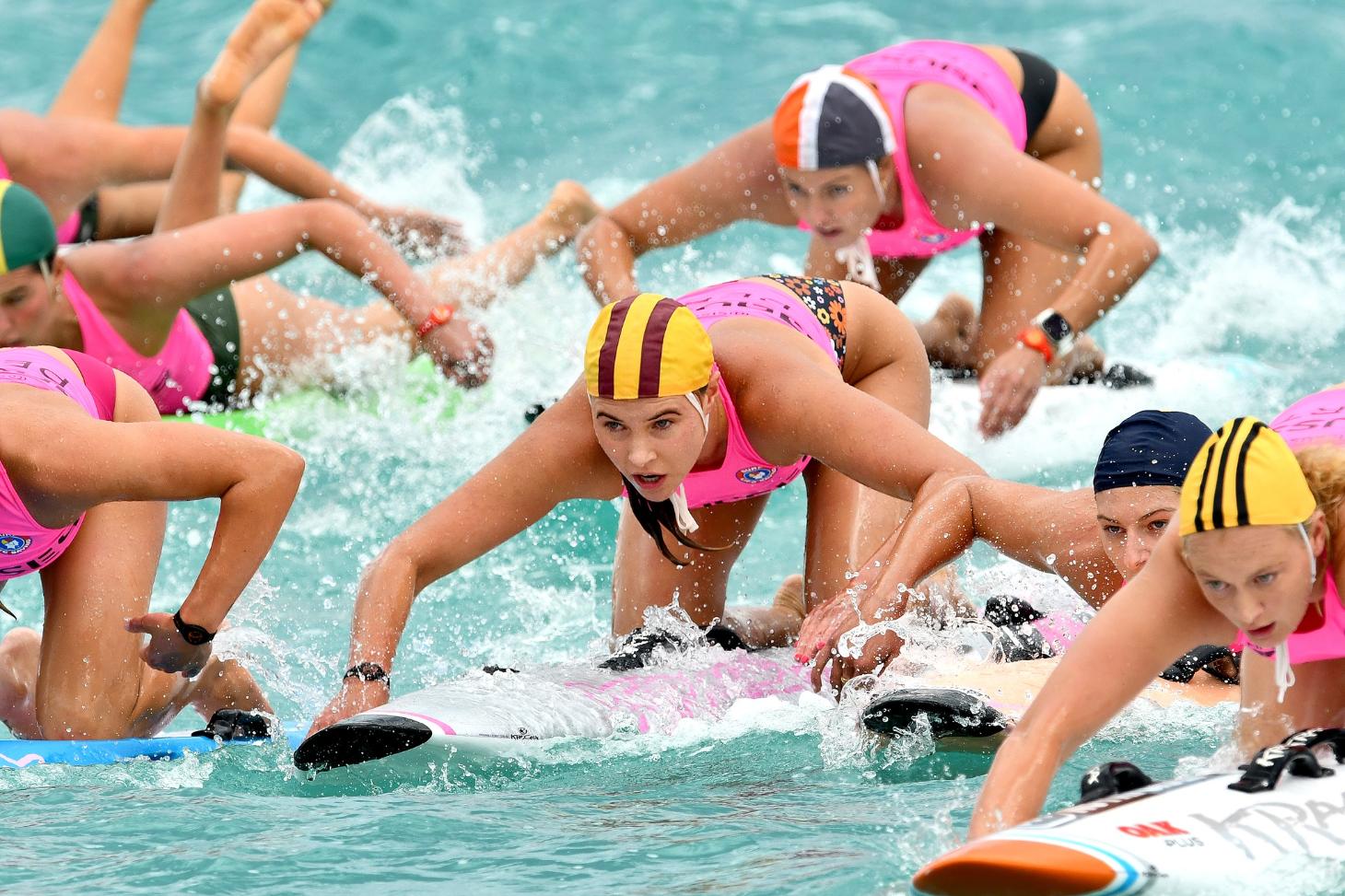 The Australian Surf Life Saving Championships officially began in Perth on March 25th 2023 with more than 5000 competitors competing across Youth, Open and Masters categories, in over 480 events at Scarborough and Trigg beaches until April 2nd.
'The Aussies' brings together the country's finest surf lifesavers who have spent the Summer keeping watch over Australia's beaches, and now had the opportunity to test their "rescue ready" skills in a competitive environment.
Surf Life Saving Australia President, John Baker ESM said The Aussies is the hallmark event on the Surf Life Saving calendar and is a great opportunity for surf lifesavers across the country to come together, showcase their skills and visit Western Australia.
"The Aussies were last in Perth in 2018 so we are very excited to be back again this year," Mr. Baker said in the lead in to the 2023 Aussies.
"It is a great place to visit and I know that our surf lifesavers will enjoy not only the competition, but also the local hospitality and surroundings.
"With over 5000 competitors taking part in more than 480 events, including an ocean swim that is open to the general public, we are confident this year will be one of the best.
"We have competitors ranging in age from just 12 years old to 81-year old local Robert Watkins, of Cottesloe SLSC, showing that there really is a place for everyone within a Surf Life Saving Club and the competition and activity is sure to be inspirational.

The brilliant green peace of Warriewood. Photo: Joe Mills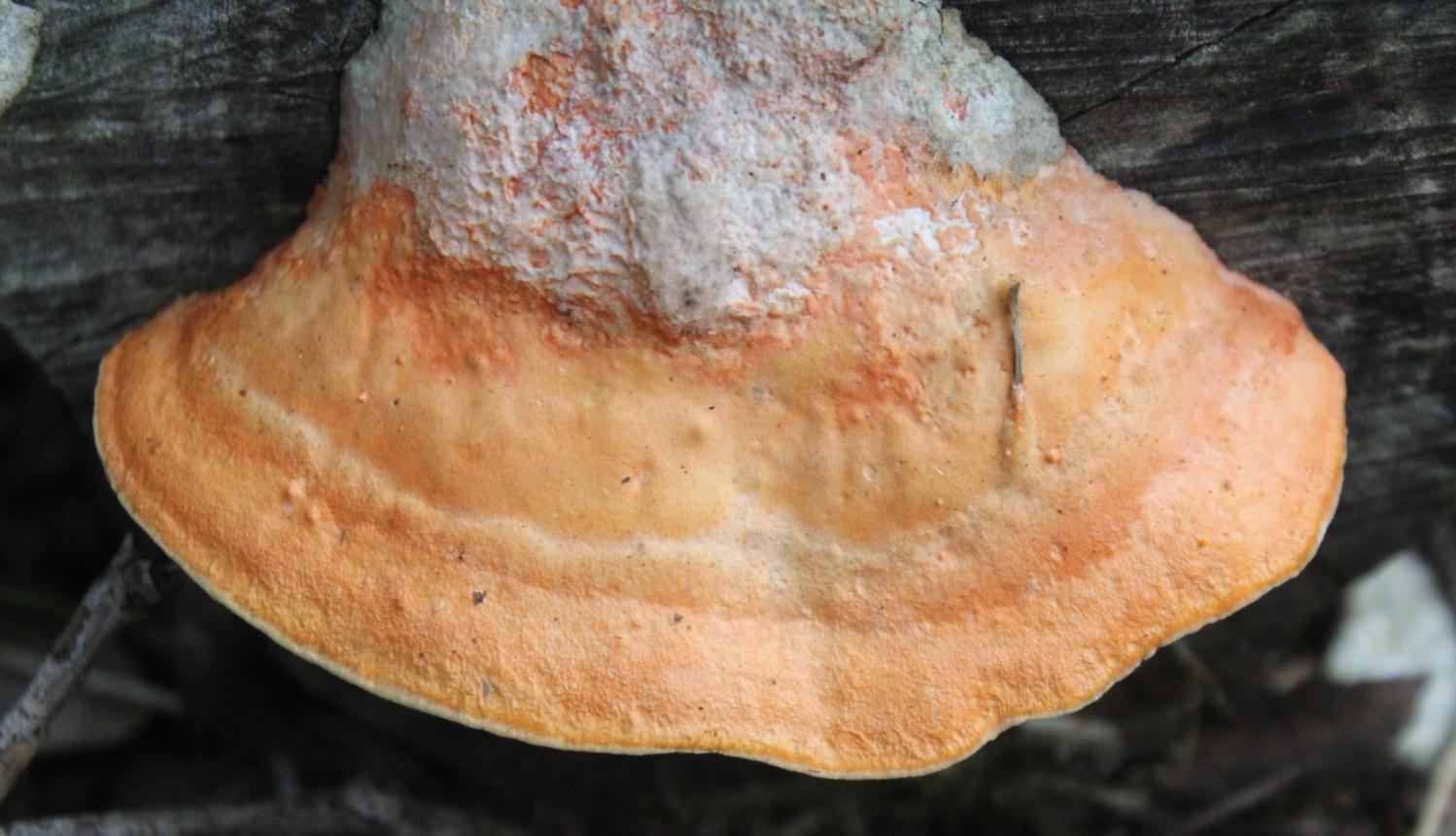 Fungi Time. Photo: A J Guesdon
Past Features Archives (pre 2014)
Pittwater Online News was selected for preservation by the State Library of New South Wales and National Library of Australia. This title is scheduled to be re-archived regularly.
Archived Issues (2014 on) may be accessed here: pandora.nla.gov.au/tep/143700
Past Issues are also listed on site on the Community News page, by month.