December 4 - 10, 2022: Issue 565
Newport's Milla Brown Wins Her Division In The 2022 Australian Junior Surfing Titles: Qualifies For 2023 Irukandjis Team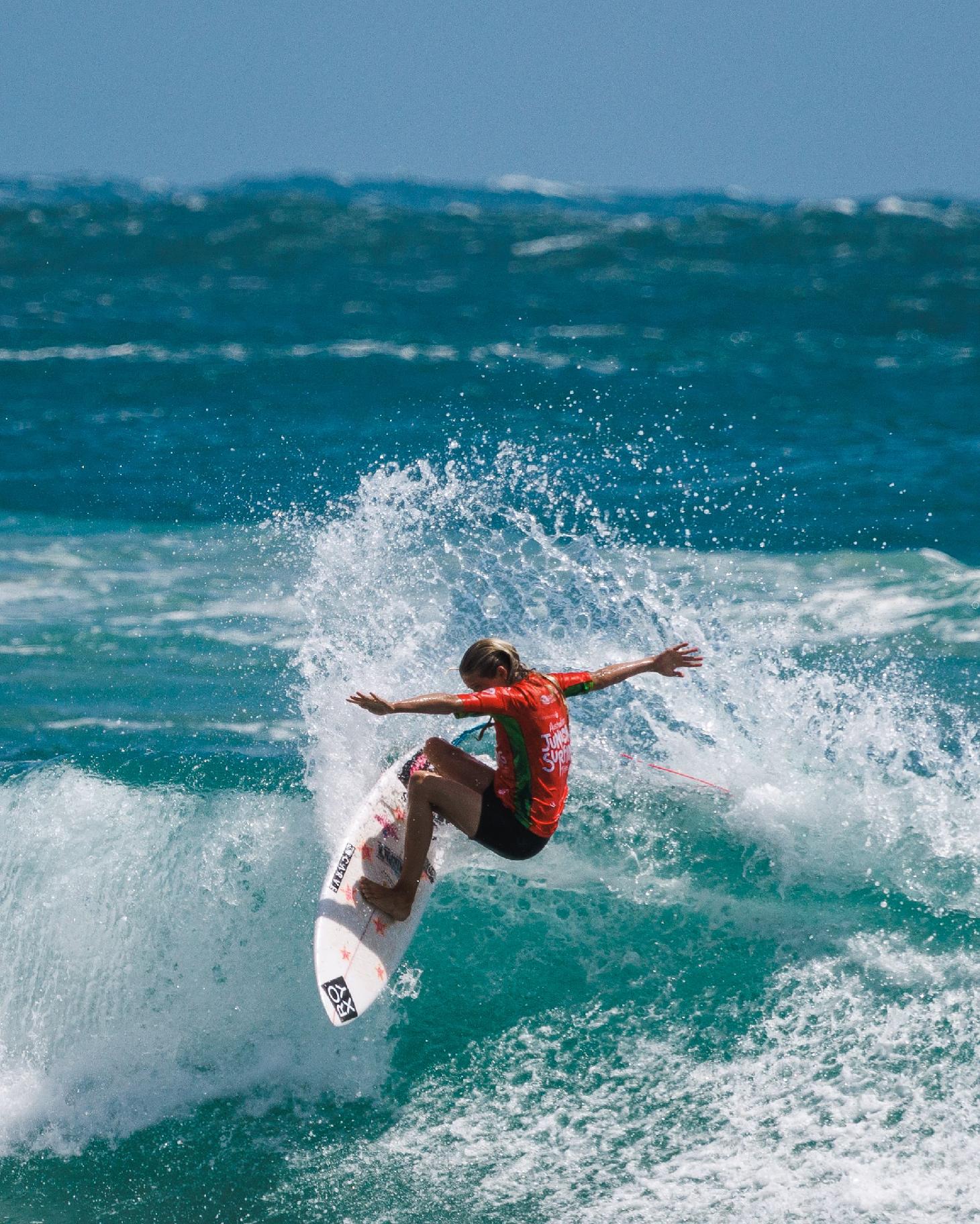 Milla Brown on Finals day. Photo: Sam Walkerdene/Surfing Australia
It was a day of impressive airs, close contests and making dreams come true at the finals of the 2022 Woolworths Australian Junior Surfing Titles. New South Wales and Queensland dominated the competition with all six new Australian champions hailing from the two States.

Winners of the U16 & U18 Men and Women qualify for the 2023 Junior Irukandjis team to represent Australia at the 2023 ISA World Junior Championships.
The event made a comeback after a two year break due to COVID-19. Last held in 2019 at Margaret River in WA, this year it went back to North Stradbroke Island (Minjerribah), Queensland for the first time since 2015.
Surfing Australia Contest Director, Glen Elliot said: "The Australian Junior Surfing Titles is the final major counting event on the National Junior rankings, which holds a very prestigious 10,000 points for every age division winner and the chance to secure one of the three team positions in the Junior Irukandjis to represent our country at the next ISA World Juniors. The winners of the U18 and U16 divisions at the competition also secure another position in the National team. So there is a lot on the line at this years event. I know the kids will be focused and ripping and we are looking forward to some really progressive surfing."
Every winner also joins a prestigious honour roll with World Champions such as Steph Gilmore, Chelsea Hedges, Mick Fanning, Joel Parkinson, Mark Richards and Tom Carroll on the list.
Newport's Milla Brown won her division and as a result has made the Junior Irukandjis team.
Under 16 Women's winner, Milla Brown said: "Feels so good. I was looking at the honour roll before and I was thinking it's my dream to be on this list. And I've always wanted to go to the worlds (ISA World Junior Surfing Championships). It has been a dream of mine since I was two."

Milla Brown is a rising local surfing hero, having won her division in the 2021 NSW Junior State Titles.
Dangerous North Avalon-Mona Vale Road Sections To Finally Have Footpaths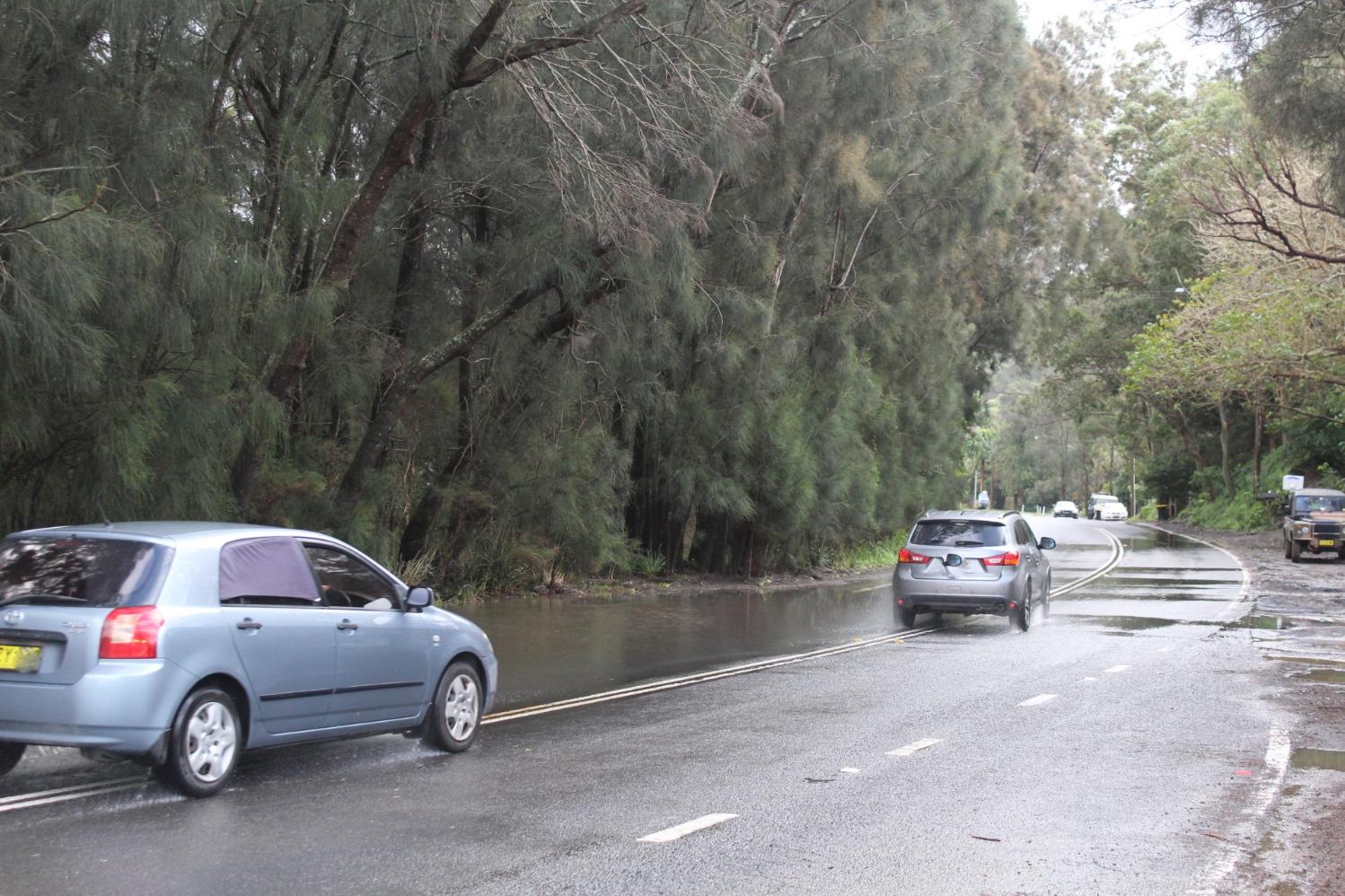 The view north from Careel Head Road, North Avalon.
This flooded corner, which was causing drivers to cross over the lines into the other lanes to avoid the flooding section, was promptly fixed by the NSW State government when they were alerted to the danger by residents.
Walking and cycling is set to get safer and simpler in Pittwater after securing funding through the $117 million the Get NSW Active program.
Get NSW Active provides funding for local projects that encourage vibrant centres and liveable neighbourhoods through the creation of street environments that prioritise walking and cycling.
Minister for Active Transport and Member for Pittwater Rob Stokes said the funding would go towards strengthening active transport in the community, making it easier for people to get from A to B in a way that doesn't always involve getting in the car.
"We live in the most beautiful part of the most beautiful country in the world, but if there's one thing we could use a bit more of, it's better footpaths and active transport connections," Mr Stokes said.
"For children, older people, parents pushing prams or people with disabilities – a street without a footpath isn't an inconvenience - it's a barrier to moving freely in public space.
"That's why the NSW Government is supporting Northern Beaches Council to deliver two key footpaths that will help residents and visitors move around safely."
The projects that have been funded include:
$971,000 for a new footpath, kerbs, gutters and drainage along the eastern side of Barrenjoey Road, North Avalon between Careel Head Road and Currawong Avenue.
$369,000 for a new footpath on the northern side of Turimetta Street, Mona Vale to complete the missing connection between Mona Vale Police Station and George Mockler House, a strategic walking connection to Mona Vale, schools and the B-Line.
The North Avalon-Careel Bay connection was the subject of a petition by residents alongside this road, with Council stating they would apply for funding to provide it.
The section is quite dangerous as people will pull their cars off the road without seeing pedestrians walking alongside.
There have been a few near misses.
It is also a section utilised by families accessing Careel Bay Playing Fields and becomes very crowded during the peak of the Football Season, and by students walking to and from Barrenjoey High school.
Mr Stokes said the third and final tranche of the 2022 program would see $77 million in funding for 161 projects across 45 councils.
"NSW is leading the nation when it comes to investment in new active transport infrastructure, building better footpaths and bike lanes in our cities and regions," Mr Stokes said.
"More than $18 million has been committed to projects in Western Sydney and $20 million in regional NSW, where we're seeing a growing demand for infrastructure that helps people walk and cycle safely.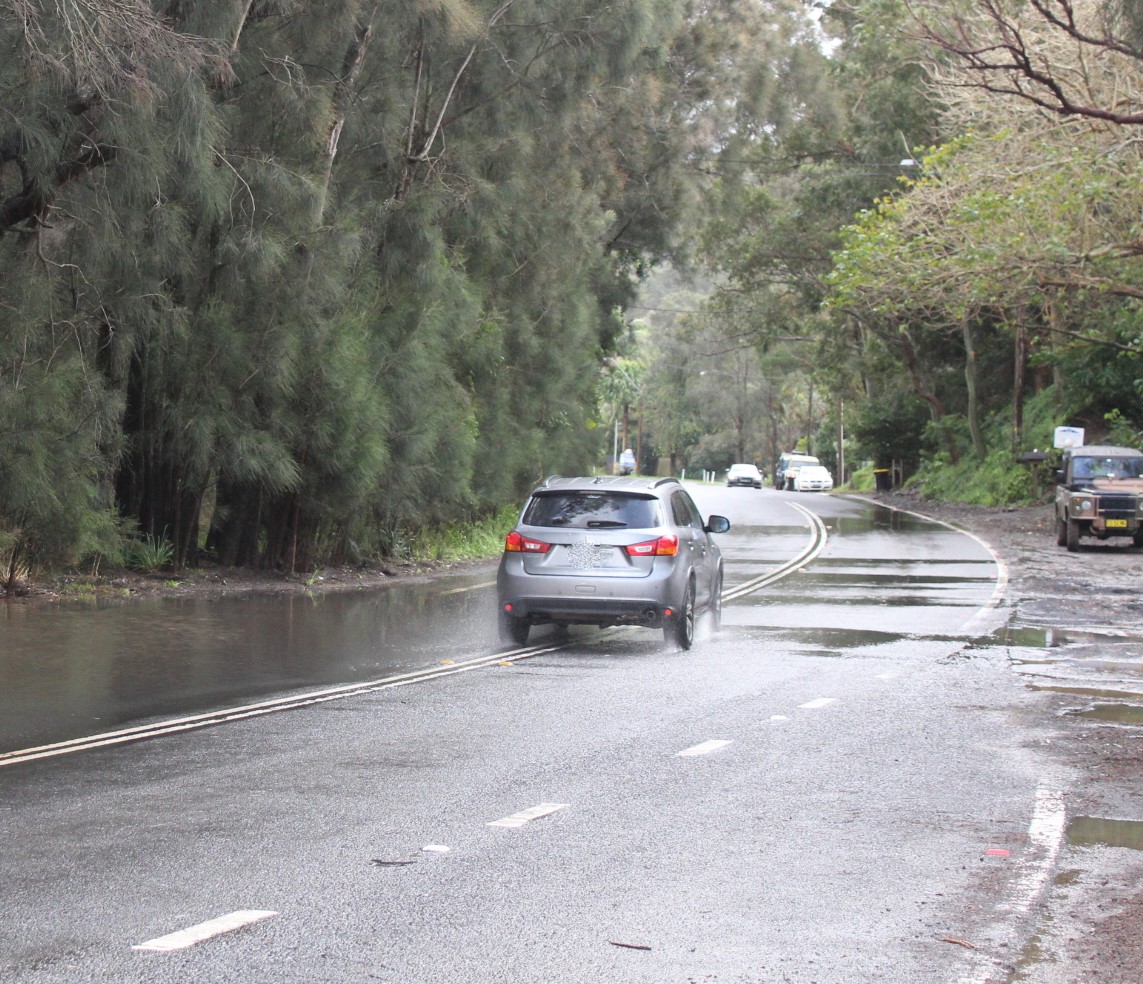 PEP-11 Proponents Lawsuit Against Former Prime Minister Casts A Deep Gloom Over Local Waters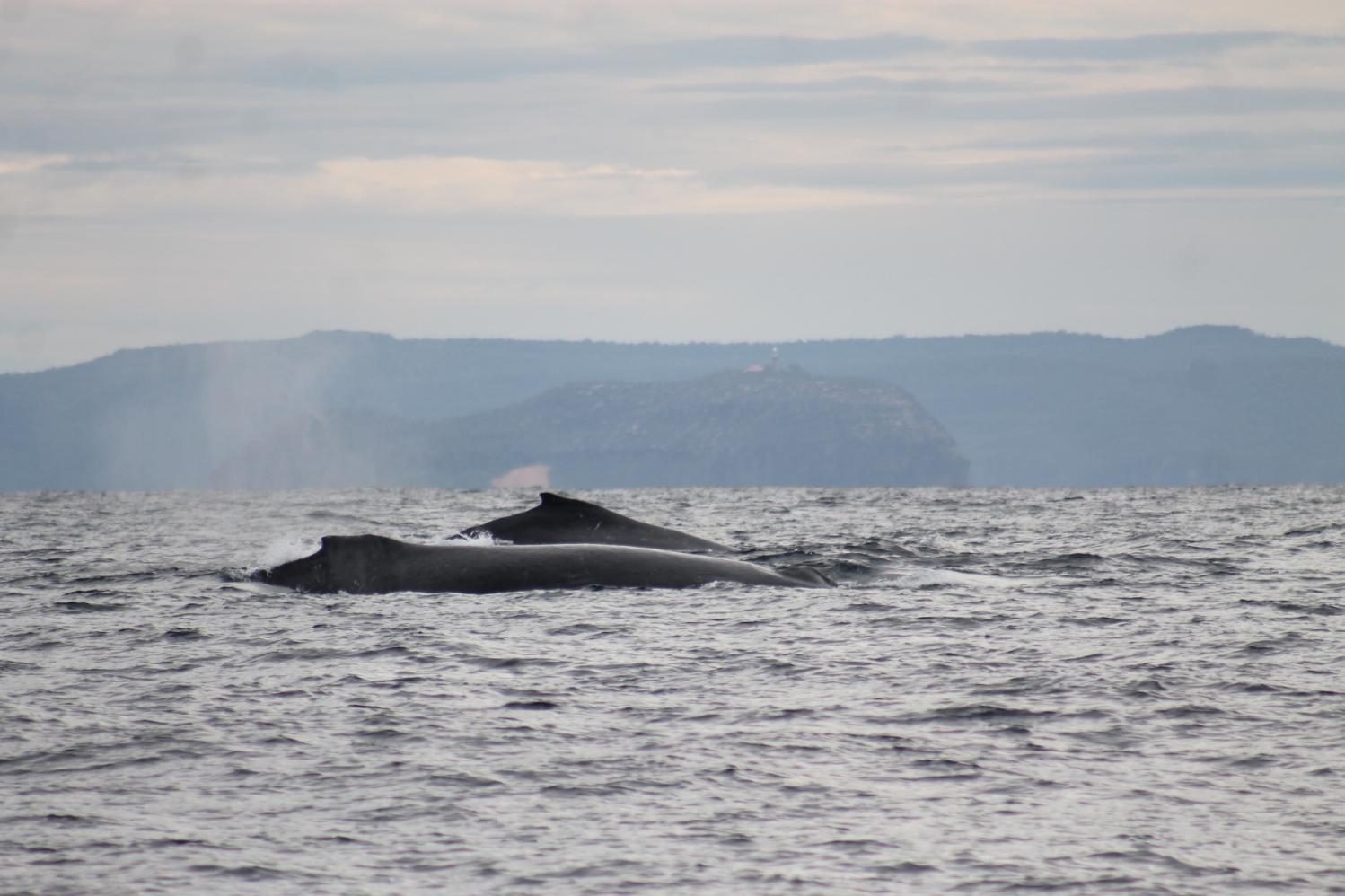 The findings of the Bell Inquiry (Inquiry into the Appointment of the Former Prime Minister to Administer Multiple Departments) have brought to the attention of residents who campaigned for years against the PEP-11 Licence renewal, and its cancellation by former Prime Minster Scott Morrison, that this may yet occur anyway.
The Inquiry received 62 submissions in response to its terms of reference, including an extensive one from Asset Energy Pty Ltd.
The Hon. Justice Bell went extensively into the PEP-11 decision. The Inquiry report noted that in relation to the appointment to administer DISER, Mr Gaetjens considered that Mr Morrison had been made aware of the risk of successful legal challenge, in light of his public statements, before he determined the PEP-11 applications.
'The 2021 appointments were not taken with a view to Mr Morrison having any active part in the administration of the department but rather to give Mr Morrison the capacity to exercise particular statutory power should the minister charged with responsibility for the exercise of that power propose to do so in a manner with which Mr Morrison disagreed, or fail to make a decision that Mr Morrison wanted to be made. In terms of the functioning of the departments this was as Dr Gordon de Brouwer PSM, Secretary for Public Sector Reform, observes "extremely irregular".' Justice Bell's report notes
The Hon. Justice Bell's report is available here: www.ministriesinquiry.gov.au
On October 17th 2022 Asset Energy Pty Ltd. issued an ASX announcement advising that on October 5th 2022, a bundle of documents relating to the former Prime Minister's purported decision were provided to the Federal Court of Australia by the Commonwealth Minister for Resources.
BPH announced it had applied to the Federal Court pursuant to section 5 of the Administrative Decisions (Judicial Review) Act 1977 (Cth) and section 39B of the Judiciary Act 1903 (Cth) to review the decision of the Commonwealth-New South Wales Offshore Petroleum Joint Authority (Joint Authority), constituted under section 56 of the Offshore Petroleum and Greenhouse Gas Storage Act 2006 (Cth) (Act), to refuse to vary and suspend the conditions of Exploration Permit for Petroleum No.11 (PEP 11 Permit), pursuant to section 264(2) of the Act, and to refuse to extend the term of the PEP 11 Permit, pursuant to section 265 of the Act.

Asset states that Mr Morrison was not only biased but "failed to afford procedural fairness" in his decision to cancel the permit.
Advent submitted to the National Offshore Petroleum Titles Administrator (NOPTA) an application to enable the drilling of Seablue-1 approx.26 km SSE of Newcastle offshore NSW. The PEP11 Joint Venture proposes to proceed with the drilling of Seablue subject to approvals from NOPTA and other regulatory authorities, and financing. The current permit expiry date was February 12th 2021.

The permit remains in place and in good standing during the NOPTA review period.
Northern Beaches Shark Net Death Trap Continues: Community Calls For 'Shark Nets Out Now'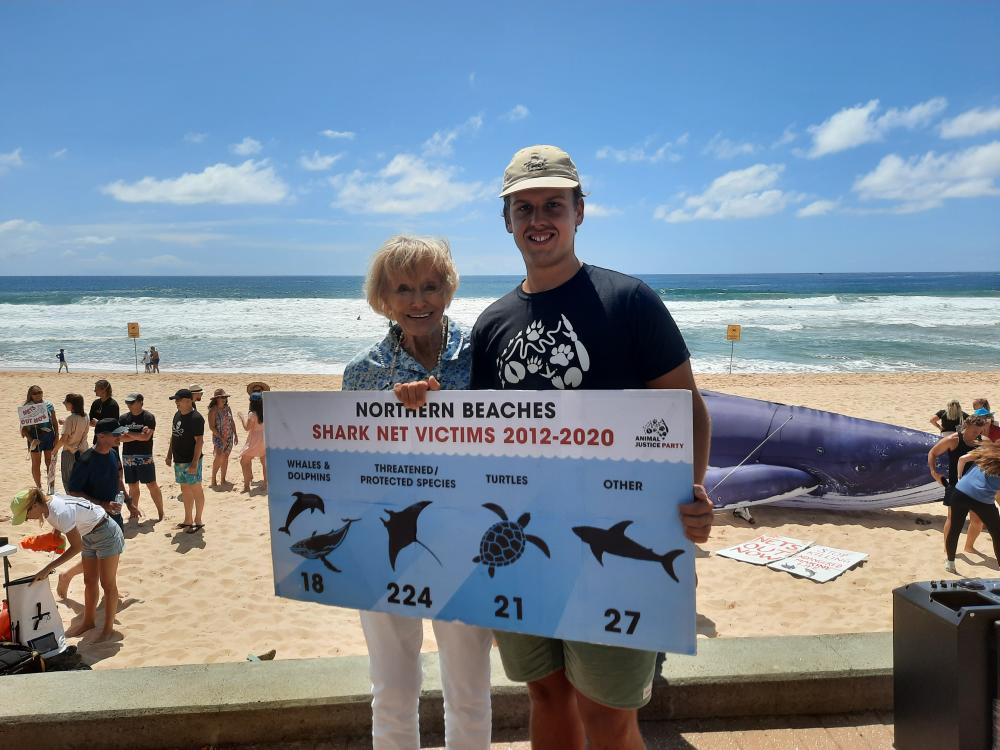 Valerie Taylor AM, 88, and Bailey Mason, not yet 20, attended the Shark Nets Out Now protest at Manly on Saturday December 3rd, 2022
COMMUNITY REPRESENTATIVES CALL FOR AGRICULTURAL MINISTER DUGALD SAUNDERS AND ENVIRONMENT MINISTER JAMES GRIFFIN TO URGENTLY PLACE A BAN ON SHARK NETS AS PART OF THE NETS OUT NOW CAMPAIGN
Concerned locals and representatives from The Animal Justice Party, Animal Liberation, The Greens, Sea Shepherd Sydney, Action for Dolphins, Ocean Preservation and the Nets Out Now coalition have been brought together by Envoy: Shark Cull to demand that Nets are taken out of the oceans following the continuation of the indiscriminate killing of marine life along the Australian coastline.
'Shark nets do nothing more than to provide a false sense of security for beach users.' the group states
'It is the Animal Justice Party position that lethal shark nets must be replaced with non-lethal mitigation methods as a matter of urgency. Over the past decade, whales and dolphins, rays, turtles, and threatened or protected species have died in those nets. As a community we have the duty to protect our oceans not destroy them.'
Animal Justice Party Northern Beaches Member, Rally speaker and Animal Rights Advocate, Bailey Mason says "that the death toll is horrifying and is calling on the Ministers to instigate a ban on the killer nets." The Northern Beaches council and an overwhelming number of locals here on the Northern Beaches support their removal as shown in 2021 when council voted against the continuation of the outdated net program.
"Shark nets are cruel, indiscriminate and ineffective. They have no place on the beaches here on the Northern Beaches or anywhere across NSW. Research has demonstrated that shark nets do not effectively improve human safety in the water, instead they simply kill marine animals while allowing target species to swim over and around these floating death traps. Over half the animals including dolphins, whales and turtles unfortunate enough to become entangled in these deadly nets, will suffer a slow and painful death by drowning," said Mr Bailey Mason.
Animals found and released from shark nets are not guaranteed survival either because the stress and injury of entanglement often leads to their death soon after.
With drone surveillance, helicopters, artificial kelp forest barriers, clever buoys, shark alert apps and listening stations, public education, personal deterrents and shark spotter programs, the public can swim safely without hundreds of animals killed each and every year.
On Saturday December 3rd residents, Shark Nets Out members and supporters, The Animal Justice Party, Animal Liberation, The Greens, Sea Shepherd Sydney, Action for Dolphins, Ocean Preservation and the Nets Out Now coalition gathered on the Manly beachfront to make their case known.
"Together with the Northern Beaches community, we are calling on the Ministers to scrap their outdated shark net program and to invest in humane alternatives instead," said Mr. Mason.
Valerie May Taylor AM, conservationist, photographer, author and filmmaker, and an inaugural member of the diving hall-of-fame, attended the rally. With her husband Ron Taylor, she made documentaries about sharks, and filmed sequences for films including Jaws.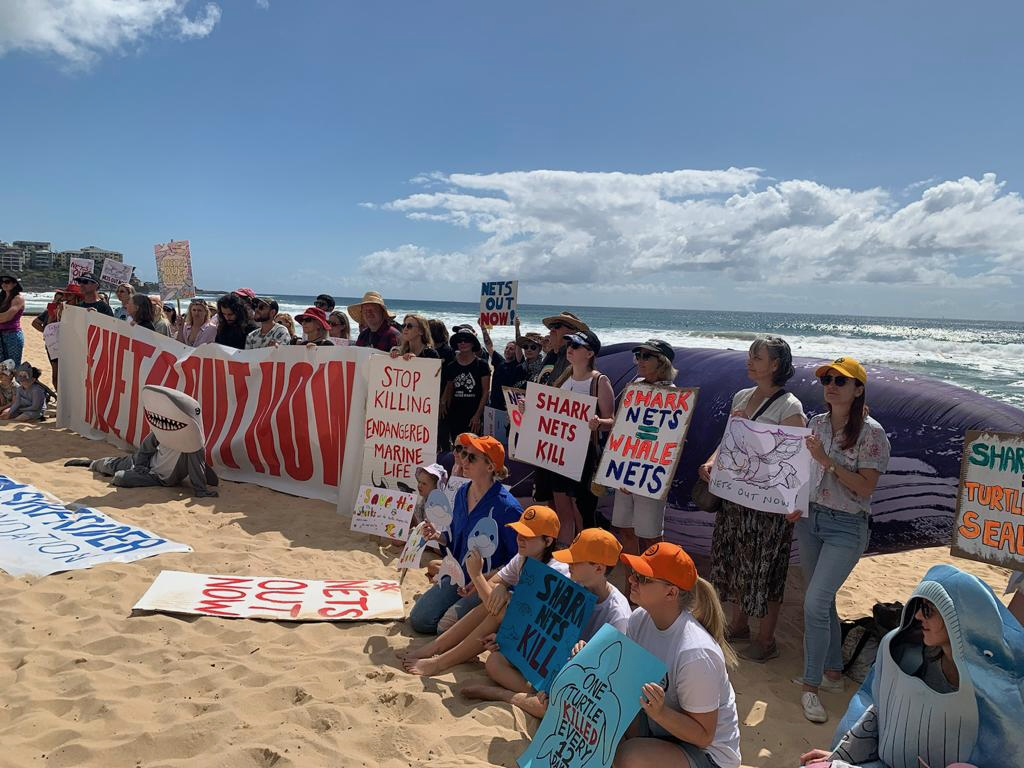 In May 2021 the Council called on the NSW government to remove shark nets on beaches in the Northern Beaches Council area and replace them with a combination of modern and effective alternative shark mitigation strategies that maintain or improve swimmer safety and reduce unwanted by-catch of non-target species.
Council made the call in response to Department of Primary Industries – Fisheries (DPI Fisheries) request for input from stakeholders on their preferred shark mitigation measures, following a five-year project considering the benefits and impacts of a range of mitigation measures.
A number of residents addressed Council's May meeting in support of shark net removal, including surfing champion Layne Beachley.
A/Mayor Candy Bingham said Council considered both the need to maintain or improve swimmer safety as well as the negative impacts on non-target marine species in reaching their decision.
"The effectiveness of shark nets has been questioned by many, yet their impact on other marine species is devastating," Cr Bingham said.
"We have an aquatic reserve in Manly where turtles and rays are regularly seen by snorkelers, and up and down the beaches dolphins surf the waves alongside local board riders.
"The research conducted by DPI Fisheries found that 90% of marine species caught in nets were non-target species and that sharks can in fact swim over, under and around the nets anyhow.
"If the evidence is that there are other just as, or more, effective ways to mitigate shark risk, such as drone and helicopter surveillance, listening stations and deterrent devices, then we owe it to those non-target species to remove the nets.
'We will be providing that feedback through this consultation process and look forward to the government implementing effective shark mitigation measures while protecting other important marine species.
Data released by the NSW Department of Primary Industries ('DPI') in the Shark Meshing (Bather Protection) Program 2021/22 Annual Performance Report shows that 21 threatened marine turtles were killed in the last shark net season off our beaches —a rate of one turtle every 12 days. Additionally, 14 Critically Endangered grey nurse sharks were caught, with five found dead and nine released. The death of just one grey nurse is a serious blow to the population.
All up 86% of marine animals caught in NSW shark nets during the 2021-2022 season were non-target species such as turtles, rays and smaller sharks.
The Shark Meshing (Bather Protection) Program 2021/22 Annual Performance Report, released by NSW DPI, shows that of 376 animals caught, only 13.5% (51) were target species. Of the 376 animals caught in the nets, 62% (234) were killed.
A total 203 (54%) of the animals caught during 2021-2022 were threatened or protected species, and 77% (156) of these animals died as a result of being caught in the nets.
The trigger point for the objective of 'minimising the impact on non-target species and threatened species' was tripped in 2021/22 for Green Turtles and Leatherback Turtles.

Other species of turtles have also been found deceased during the 2021/22 SMP, prompting some to state these are a result of nets being put into waters around storm events as the incidents of deaths rise shortly thereafter.
In October 2021 a juvenile humpback whale was caught in a shark net at Whale Beach and was spotted around 2.30 in the afternoon, struggling.
The entanglement came only hours after a pregnant bronze whaler shark was freed off Mona Vale beach.

Marine Rescue Broken Bay was tasked with responding and ferried a member of the NSW National Parks and Wildlife to meet other members of a NSW National Parks and Wildlife Service (NPWS) specialist whale disentanglement team off the beach. ORRCA provided assistance.
Fortunately, at 7.10 pm, in fading light and strong winds, the NPWS Team were able to disentangle this juvenile humpback whale. However, the incidences of whales getting caught in shark nets and fishing nets has increased in recent years with the rise in population of these migrating mammals. ORCCA members work from before the actual whale migration season commences and throughout the journey north and then south again to disentangle the mammals from these potentially lethal ocean hazards.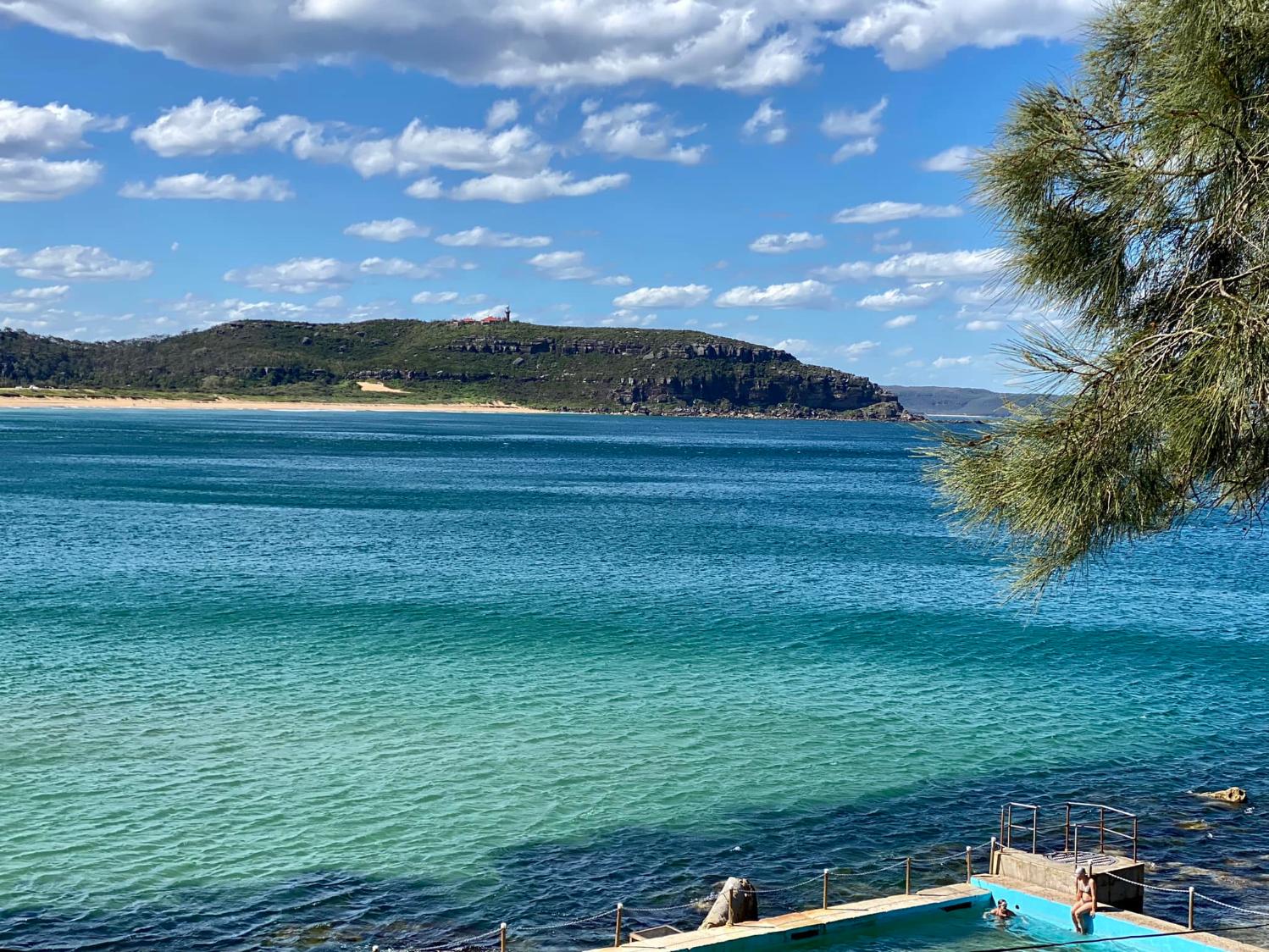 View to Barrenjoey from above Palm Beach Rock Pool. Photo: Adriaan van der Wallen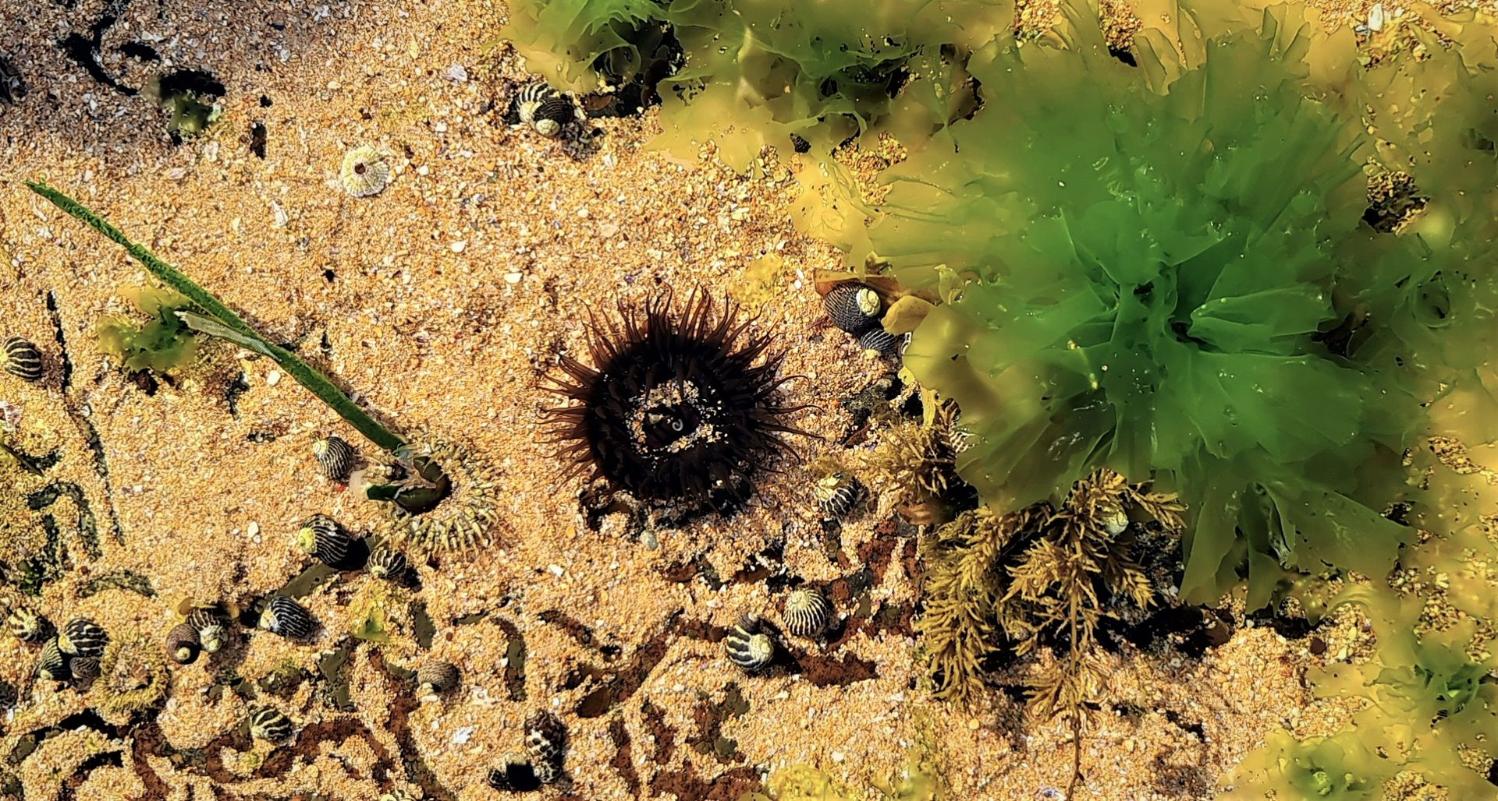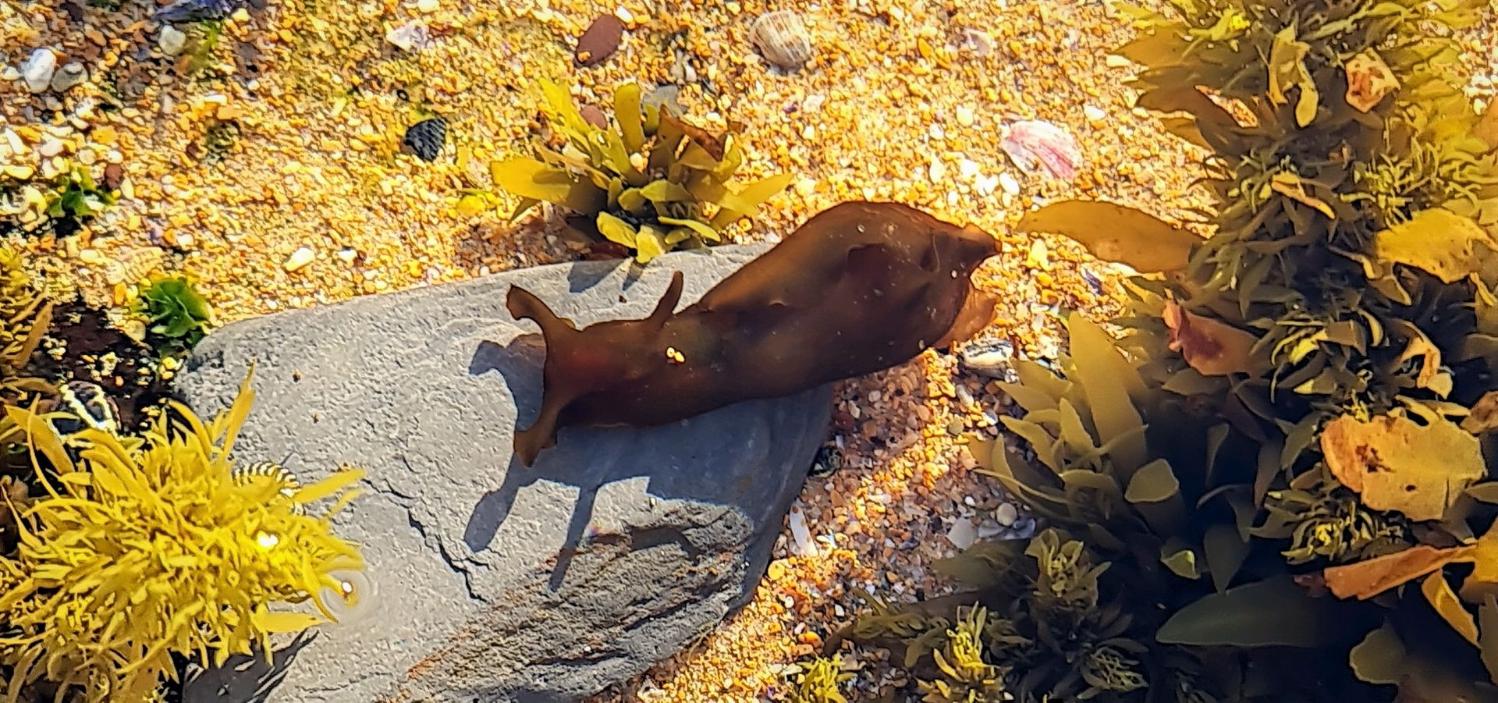 Narrabeen Rock Pool at low tide. Photos; Joe Mills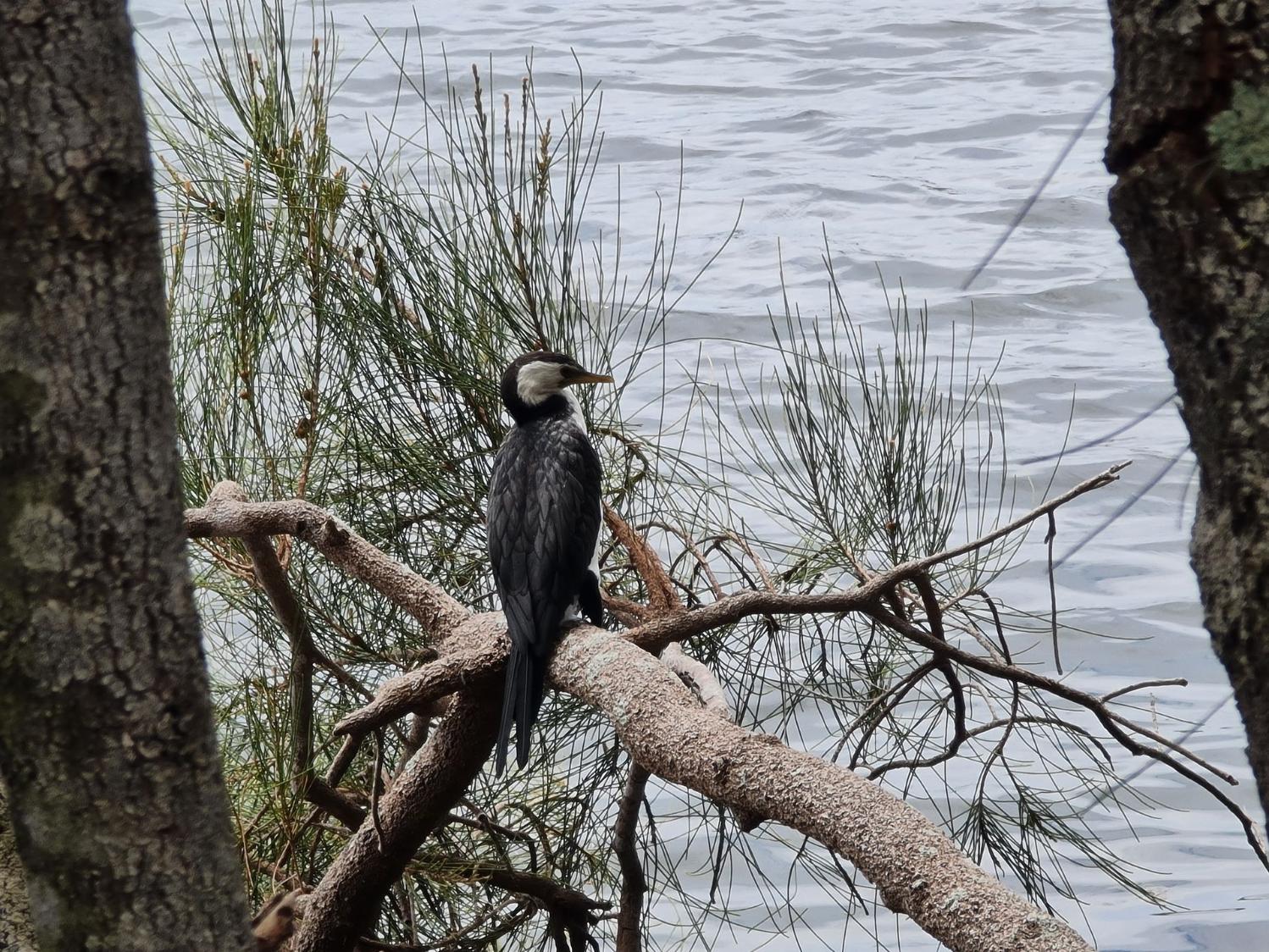 Little Cormorant at Narrabeen Lake. Photo: Joe Mills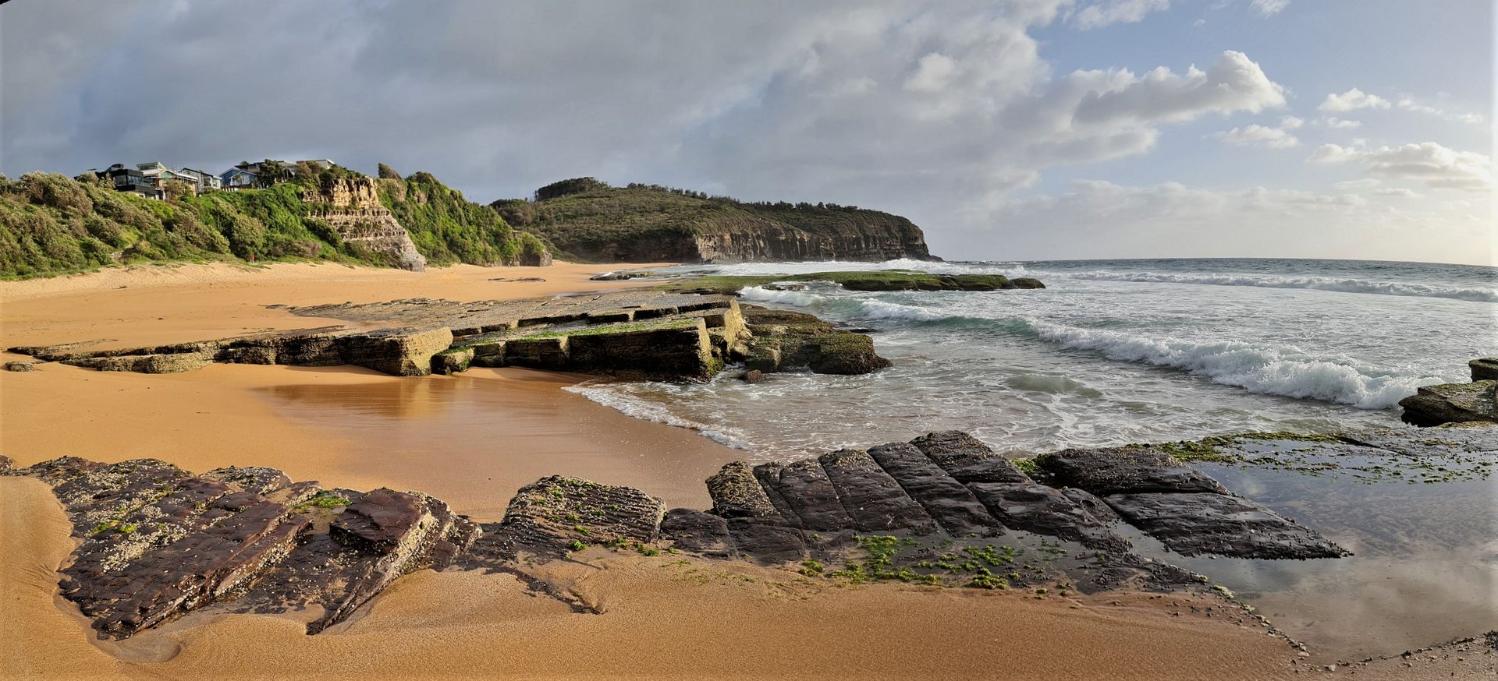 View north over Turimetta Beach from North Narrabeen. Photo: Joe Mills
Past Features Archives (pre 2014)
Pittwater Online News was selected for preservation by the State Library of New South Wales and National Library of Australia. This title is scheduled to be re-archived regularly.
Archived Issues (2014 on) may be accessed here: pandora.nla.gov.au/tep/143700