August 7 - 13, 2022: Issue 549
Grand Old Tree Of Angophora Reserve Falls Back To The Earth
President of the Avalon Beach Historical Society, Geoff Searl OAM, contacted this news service sending through the following photos of the grand old tree that gave its name to Angophora Reserve in Avalon Beach.
Geoff said; ''it was noticed yesterday (Friday August 5th) that the 450 years old Angophora costata has decided it 's too tiresome to stand up any longer, so she fell over probably with the assistances of the strong westerlies we've had lately.
I know you've got some pics of her when she was young and beautiful but here are a couple of pics of her yesterday.
She was really hard to shoot because of her massiveness.
R.I.P.''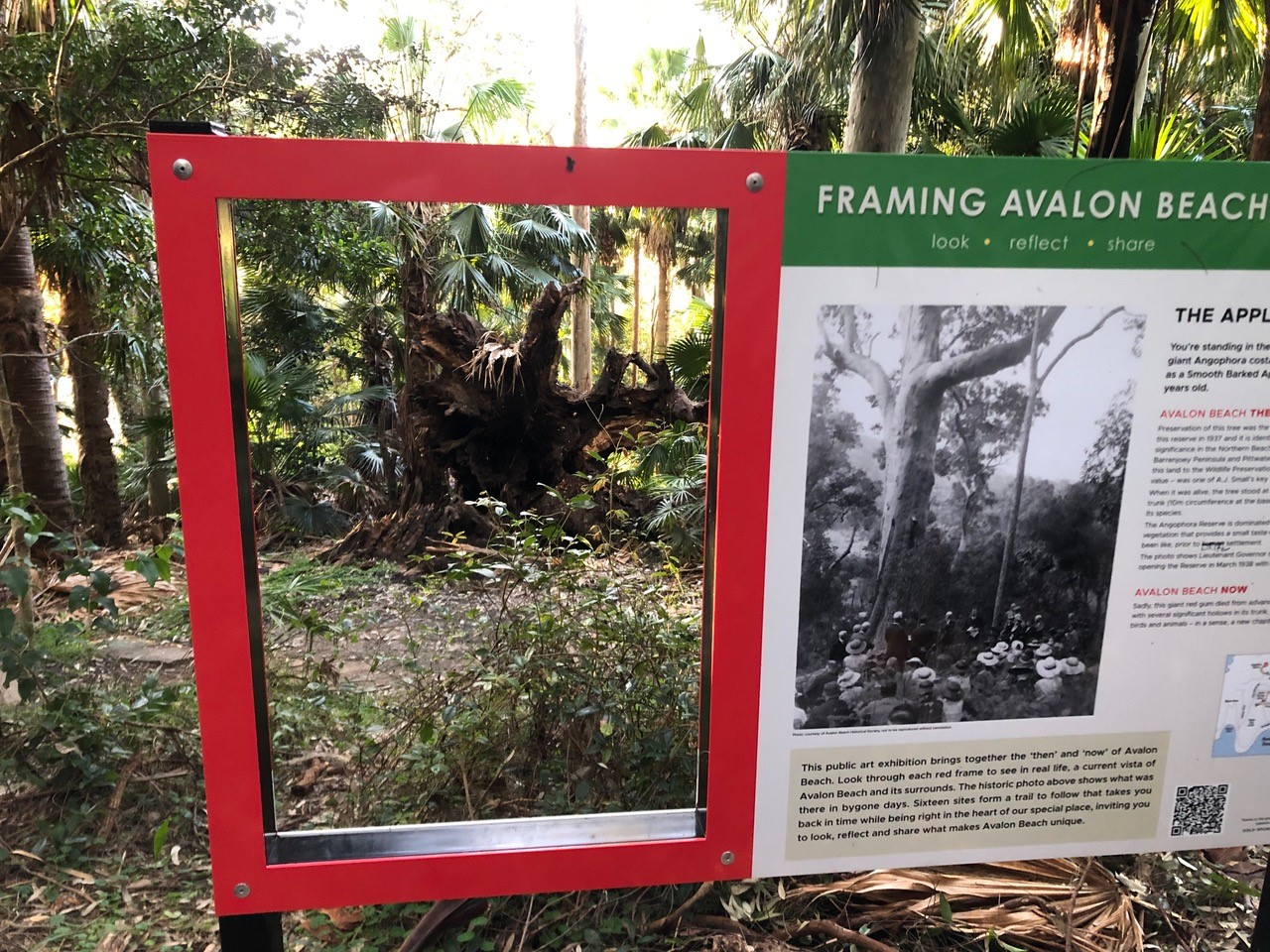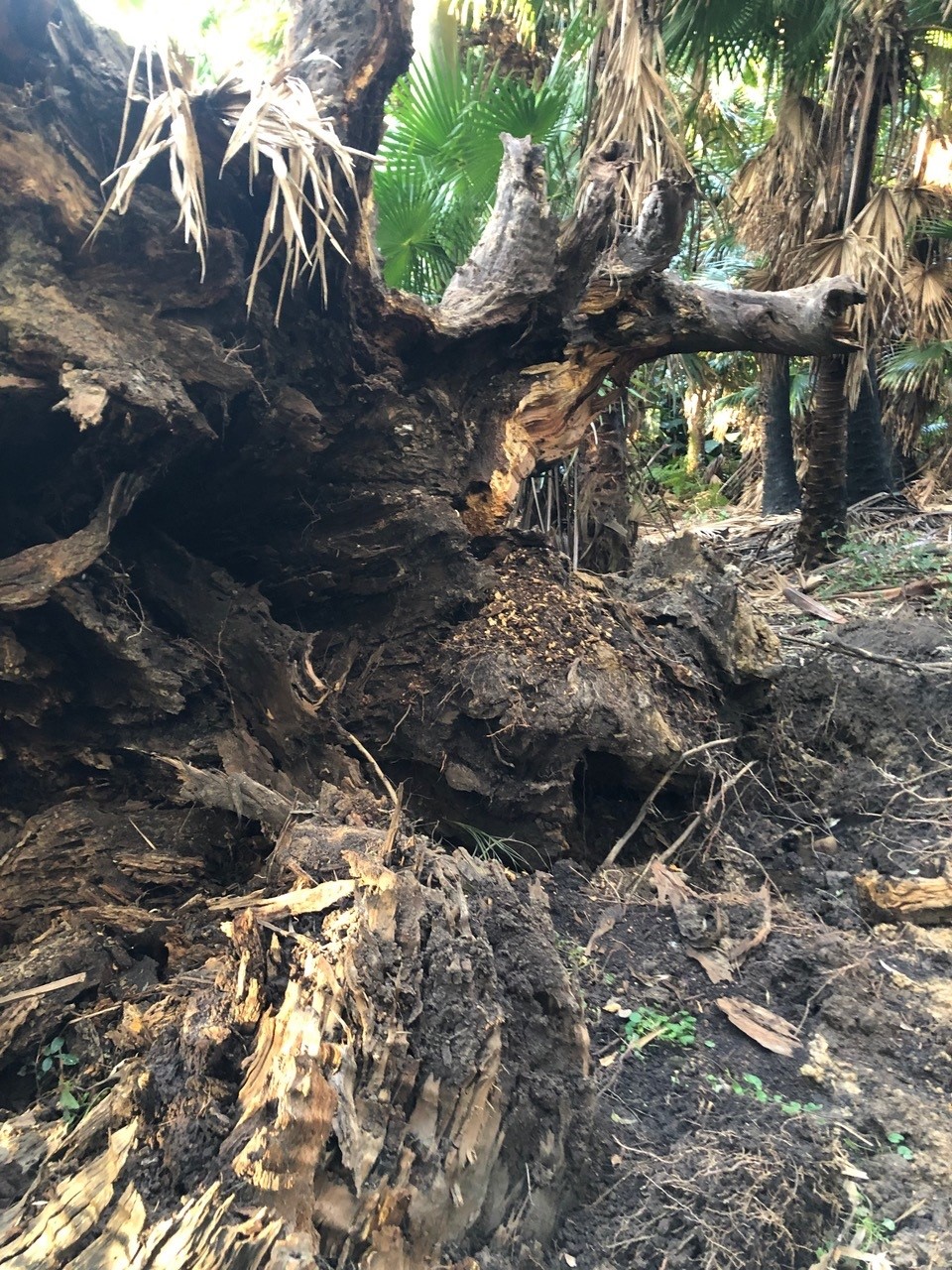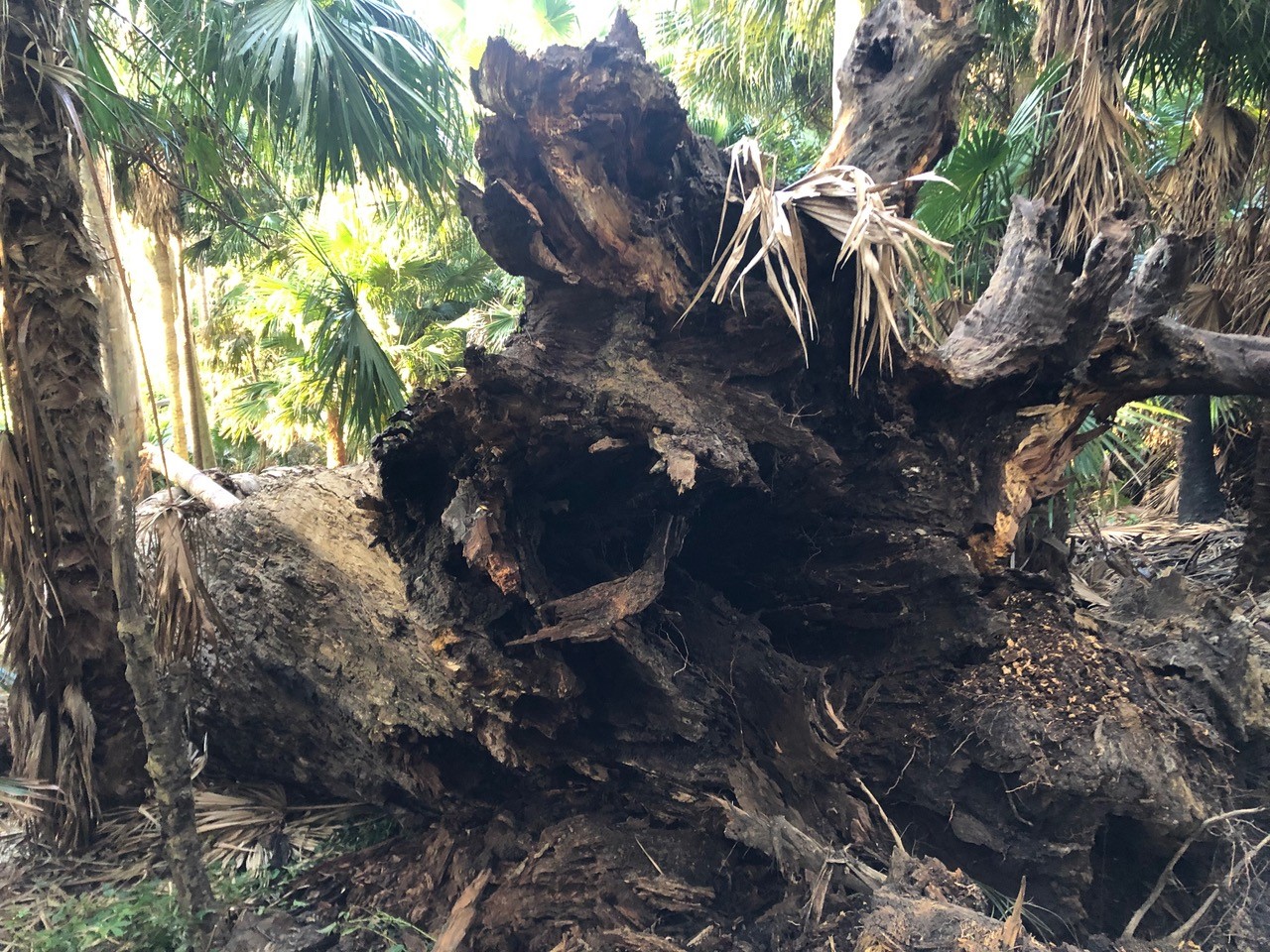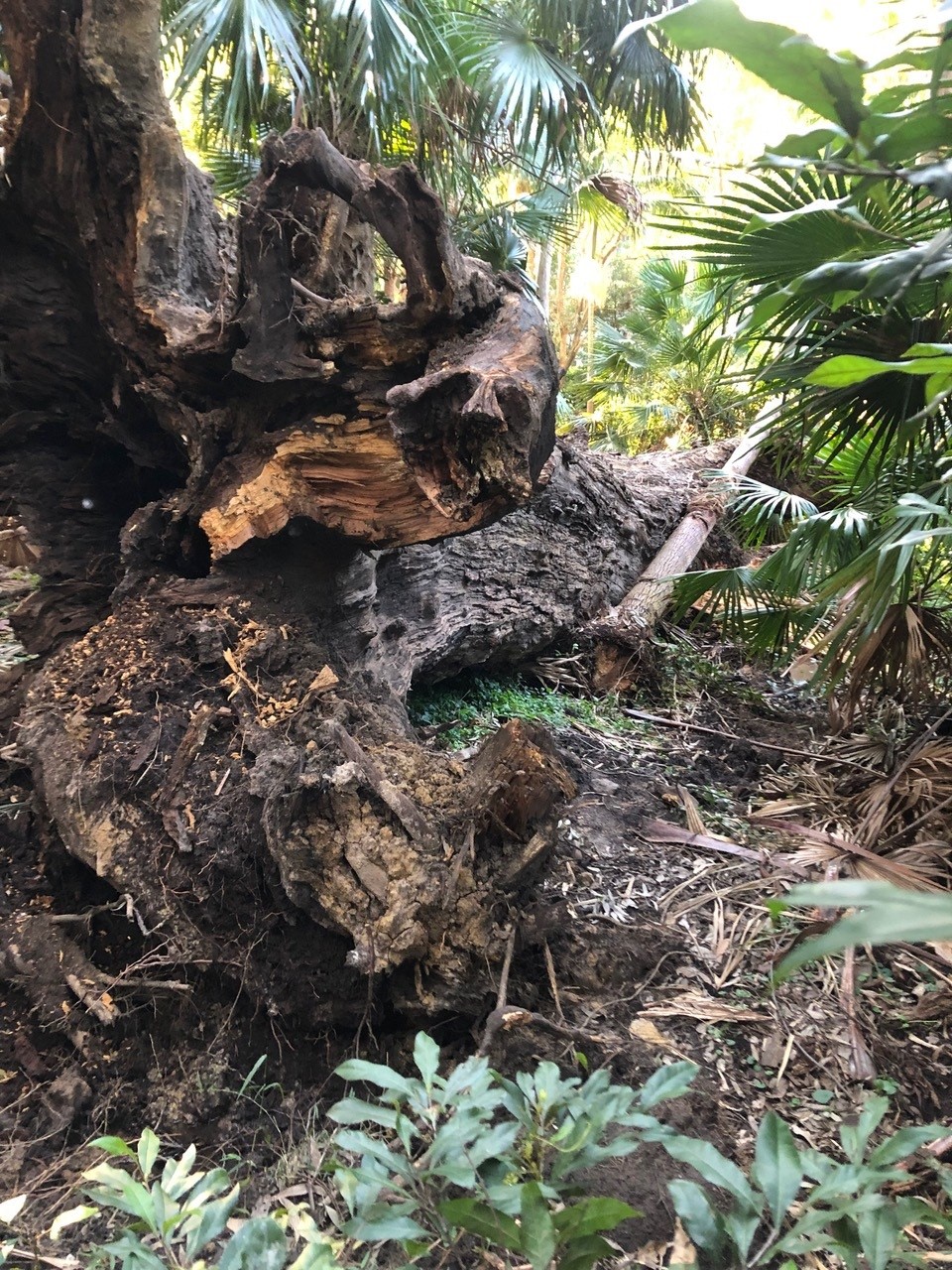 Geoff provides: ''This photo shows the official opening of the Angophora Reserve on March 19th, 1938 by Sir Phillip Street (KCMG). Much of the groundwork to enable the purchase of the land by the Wildlife Preservation Society in 1937 was done by Thistle Harris. The reserve cost the Society £364 19 shillings and 7 pence (which converts to around 730 dollars!).'' - photo courtesy ABHS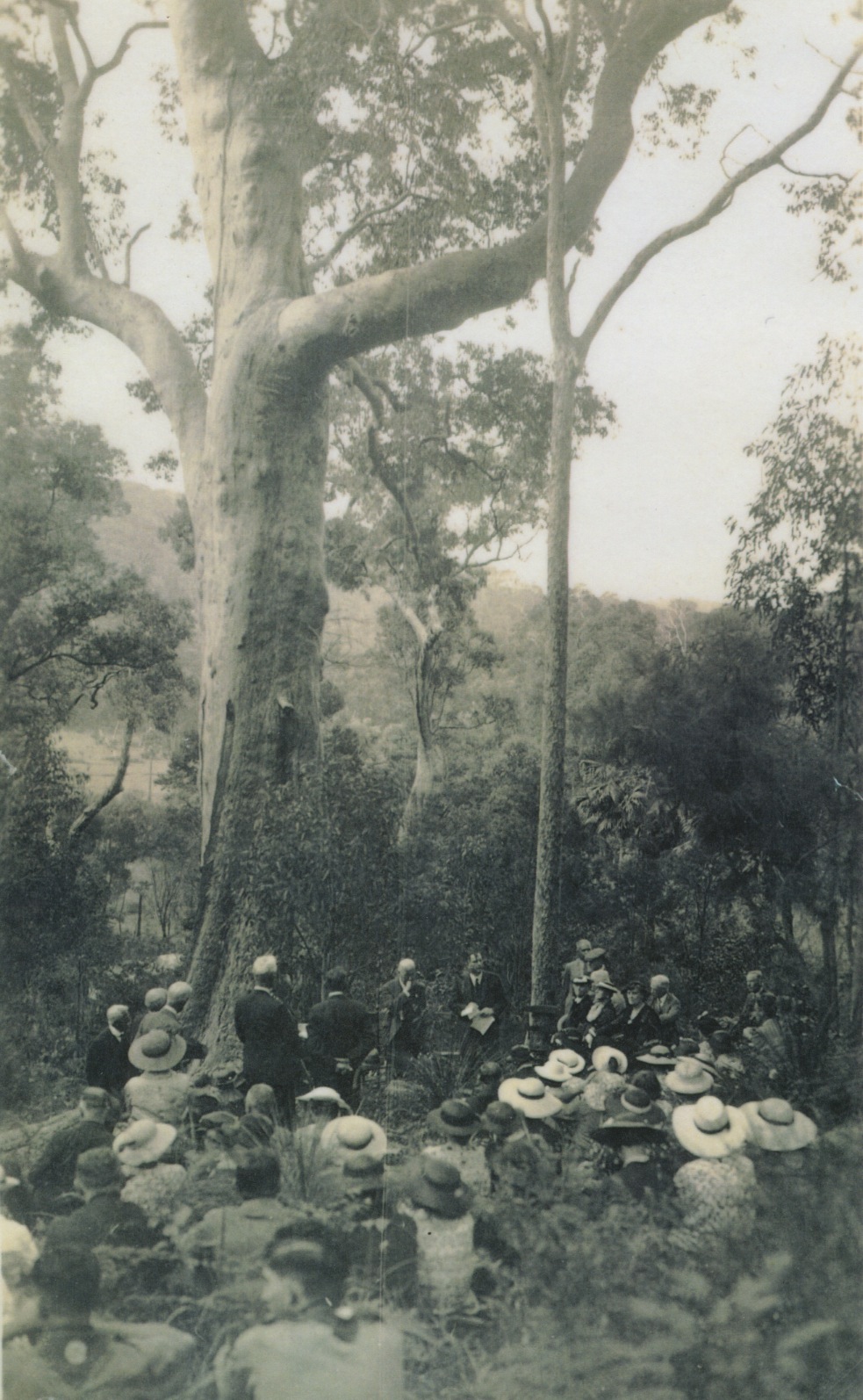 The original 7 acres that comprised this bushland reserve was provided to the
Wildlife Preservation Society at half its value through the advocacy of A J Small, who was still
pursuing
his green vision of open
parklands
and interlinked bush
reserves
as well as wide
thoroughfares
for Avalon Beach.
Angophora Reserve is located in the core of the Barrenjoey Peninsula bordering the suburbs of Avalon,
Clareville and Taylors Point. It consists of 18.5 hectares of bushland containing five plant communities.
This in turn provides significant habitat values for a range of native fauna species acting as an island
and refuge for flora and fauna in the urban environment. It also forms a significant part of Barrenjoey
Peninsula's remnant bushland, and as such plays a significant role as part of a wildlife corridor.
The total area of 18.5 hectares comprises of 3 hectares of Angophora Reserve to the east (volume 4828, Folio 108, Transfer 1. 141993, 26.6.1942, Lots 355, 387, 388, 524, D.P. 16902 Palmgrove Road and the Circle, Avalon) and the 15.5 hectares that was
formally known as Hudson Park
to the west (volume 84230, Folio 160, Subdivision Reserve in D.P. 13291, off Hudson Parade, Avalon).
When the bush reserve was purchased in 1937 W.G. Kett, W.G. Stead and T.Y Harris were appointed trustees.
The NSW HLLV provides under Volume 4828, Folio 108: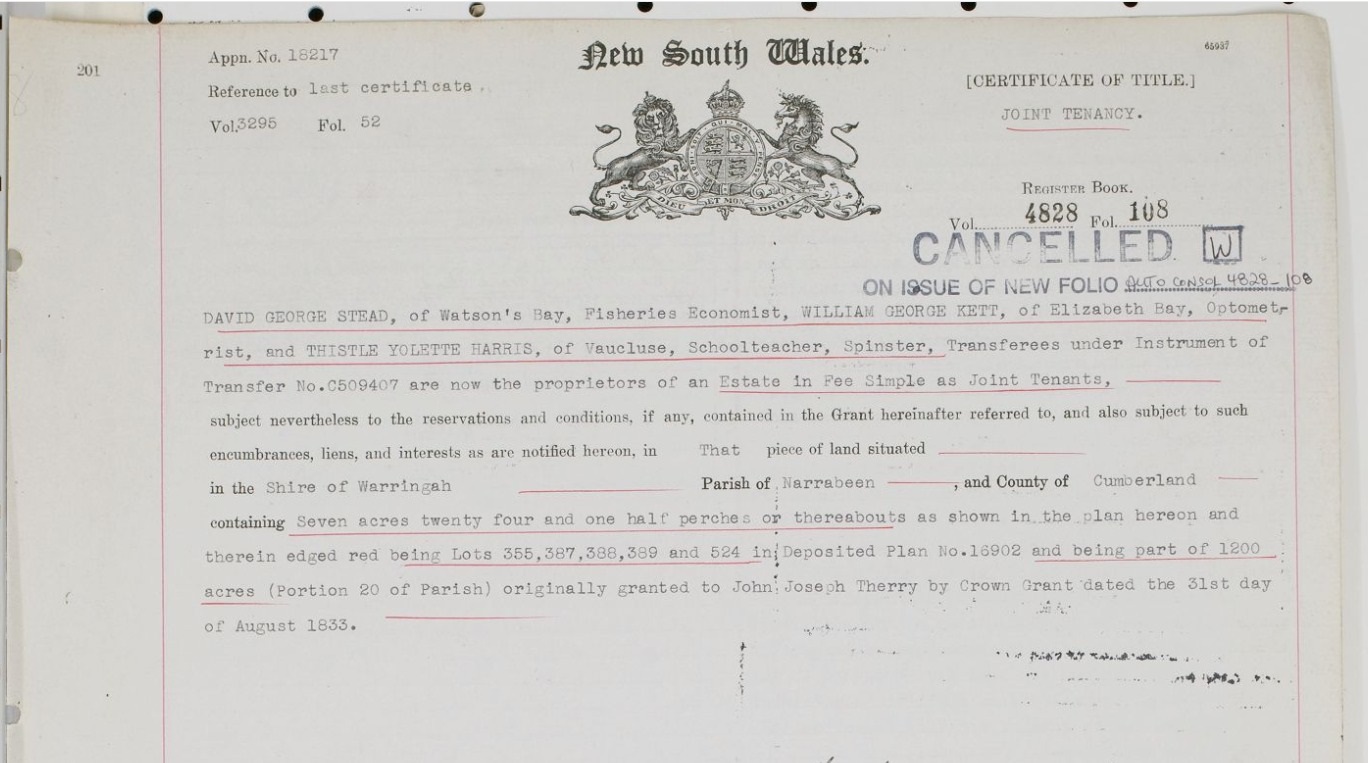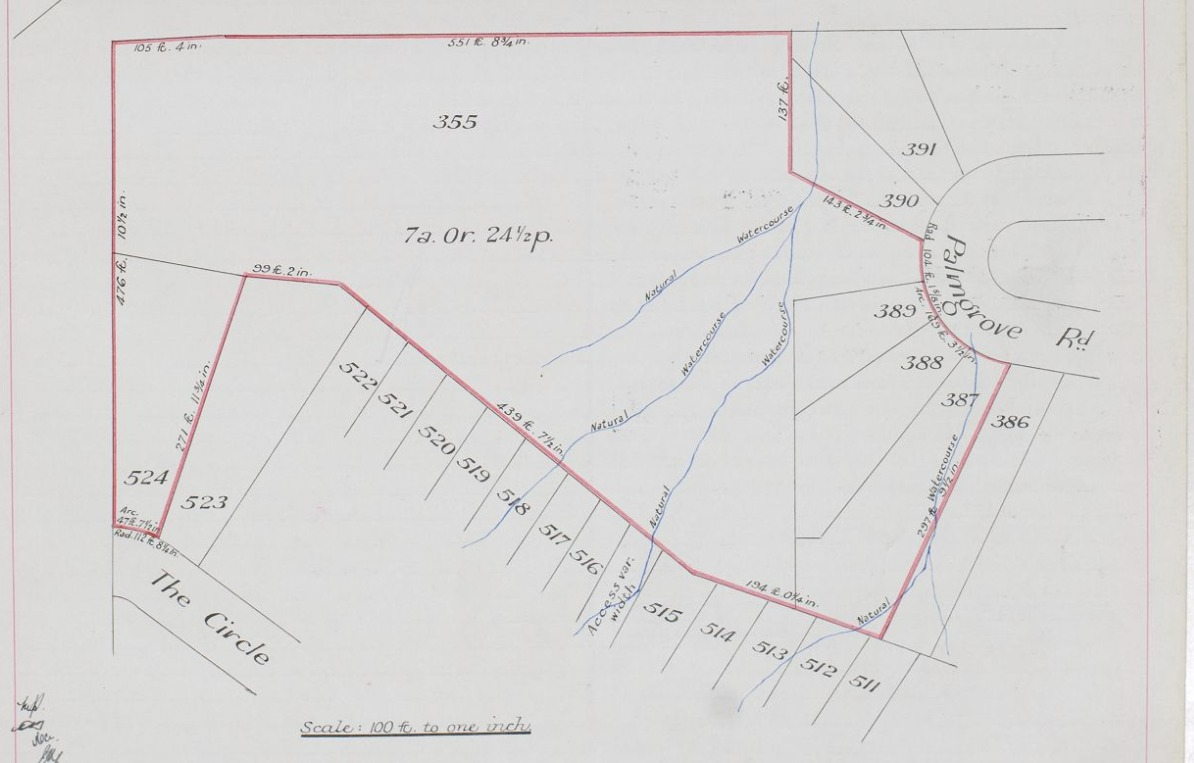 Dr Sophie Scamps MP Delivers Historic First Speech In Parliament + Climate Change Bill 2022 Passes House Of Representatives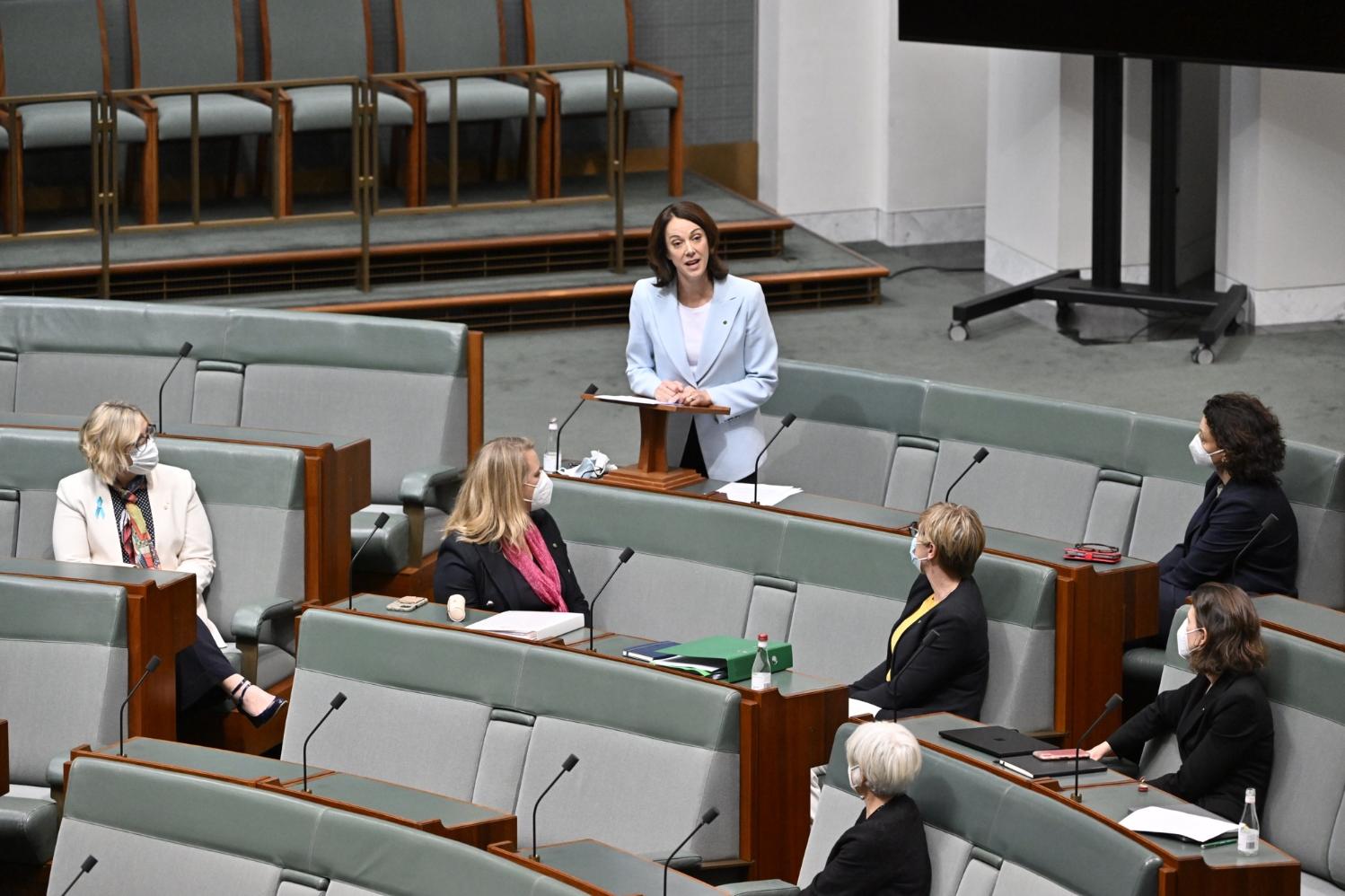 On Tuesday July 26, 2022 the newly elected Member for Mackellar was officially sworn in as part of the 47th Parliament of Australia.
Dr Sophie Scamps – Independent MP for Mackellar said:
''It was a privilege and an honour to be sworn in today as the Independent MP for Mackellar. Although I was only sworn in today, my team and I have been busy meeting with the government and working hard to ensure Mackellar's voice and values are being heard and respected in Canberra.
Our electorate office has also been busy since first opening last month, helping the people of Mackellar with issues ranging from passport and visa applications to NDIS and other local issues.
Today marked the start of a busy first fortnight in Parliament, with the government introducing 18 Bills, including their Climate Change Bill.
I have been working in good faith with Climate Change Minister Chris Bowen over the last month on the government's proposed Bill. As part of that engagement, I have proposed a series of amendments to help strengthen the government's legislation.
Mackellar elected me to fight for our community on the issues that matter most, and I have been doing just that when it comes to climate action.
I look forward to seeing the updated legislation in Parliament and ensuring that the wishes of my community are reflected in the Bill.''
Worth Noting:
The Parliament sworn in on Tuesday is the 47th Parliament of Australia.
Dr Sophie Scamps MP is the first Independent MP to be sworn in as Mackellar's representative in Parliament.
Dr Scamps gave her maiden speech in Parliament on Monday August 1st, 2022.
Transcript: Dr Sophie Scamps MP's First Speech To Parliament
Mr Speaker, parliamentary colleagues, friends, family and everyone who is here today.
I would like to begin by acknowledging the Ngunnawal (Nun-ah-whal) and Ngambri (Nam-bree) people whose land we meet on today, and pay my respects to their elders past, present and emerging.
I would also like to acknowledge the Garigal people as the traditional custodians of the lands of Mackellar and thank them for protecting country and waters there since time immemorial.
I stand before you today – as the Independent Member for Mackellar.
To be here as the elected representative of the community that I love – is a deep honour and a privilege.
But I stand here not for myself, not for a party - but as a voice for you, the people of Mackellar.
I am just the fifth person to represent Mackellar since the seat was first established in 1949.
I'd like to thank my recent predecessors - Mr Jason Falinski and the Hon Bronwyn Bishop for their years of dedication and service to our community.
You may not know much about Mackellar or our vibrant, diverse, and hardworking community.
But the 150,000 people that call Mackellar home - know we live in a special place.
From the beautiful coastline that sweeps south from Palm Beach to Dee Why, to the bushland that lies adjacent to Terrey Hills, Duffys Forest and Belrose in the west – Mackellar is a stunning place.
For thousands of years before us, Mackellar was home to the Garigal people, and throughout Mackellar, you can still stumble upon the area's Indigenous history through rock carvings, middens and paintings. Over 1,000 sites exist in the Northern Beaches today. An echo of a period long past but that must be remembered and honoured.
However, it's not just the natural beauty, or the proud Indigenous history that makes Mackellar a special place – it is the people, and their spirit – the Spirit of Mackellar.
That spirit was embodied by our namesake Dorothea Mackellar – who's beautiful poem 'My Country' - I love a sunburnt country – moves us still - and whose daring and pioneering spirit led the way for women's rights.
Mackellar is home to some of Australia's brightest entrepreneurs, hard-working families, a vibrant arts scene and incredible sporting talent. Mackellar is also diverse.
Wonderfully, Mackellar has Australia's largest Tibetan community.
It is this community spirit – this Spirit of Mackellar – that rose during the election campaign to say 'enough'- we deserve to be heard; we want change.
It is this spirit I represent here in Parliament today.
The 2022 election was a watershed moment in our political history. The unprecedented wave of grassroots democracy has resulted in the largest ever Lower House crossbench. This Parliament now has more women representing their communities than ever.
Politics in this country may never be the same.
How did this wave of change happen - what was the 'secret'? How did someone like me - a GP never previously active in politics - overcome more than a century of party dominated politics.
The key…the power, I believe, was simply listening.
Like my other crossbench colleagues, I listened to my community.
During the campaign, my team and I asked our community 'What do you care about? What type of representative do you want? How can your MP help to improve your quality of life? How can we work together?'
The results of this new type of politics, of putting people first, and of listening first, were astounding.
I had people in their 80s and 90s tell me - it was the first time in their lives they had ever voted differently.
Young people came up to me in the street asking if they could hug me, letting me know how grateful they were that instead of being treated condescendingly, someone was finally listening to their concerns, and promising to act. Promising to put their future first.
In 2022, listening to our communities was our strength. It transformed our community and now I hope it can transform our future.
Many people ask me - how a GP got mixed up in politics?
Well before beginning this journey, I watched with awe as the independent movement swept across Indi then Warringah.
I was proud that professional women, with no history in politics, could take on the political establishment and win.
That sense of pride grew - when these women changed Australia for the better through their actions, their words and their integrity.
In 2019 - the election looming - I had my own lightning bolt moment.
It came in the form of 12-year-old Mathias – a friend of my son.
I have long been troubled about the impact that climate change will have on the health and wellbeing of children and future generations. This day, my son and his friends were asking me about climate change - and I responded - that they would one day need to act on it.
Mathias looked up at me earnestly and said – 'Yes because you adults have failed us.'
His comment found its target. I listened - and decided to act.
As Cathy McGowan so frequently puts it - I realised that -"there was no cavalry coming over the hill to save us - there was only us."
I had to do whatever I could to make a difference.
If not you then who? We had already been waiting for 2 decades for action on Climate Change.
I never imagined, however, that my decision to act that day would end up with me standing here…
Avalon Soccer Club Celebrates 40th Anniversary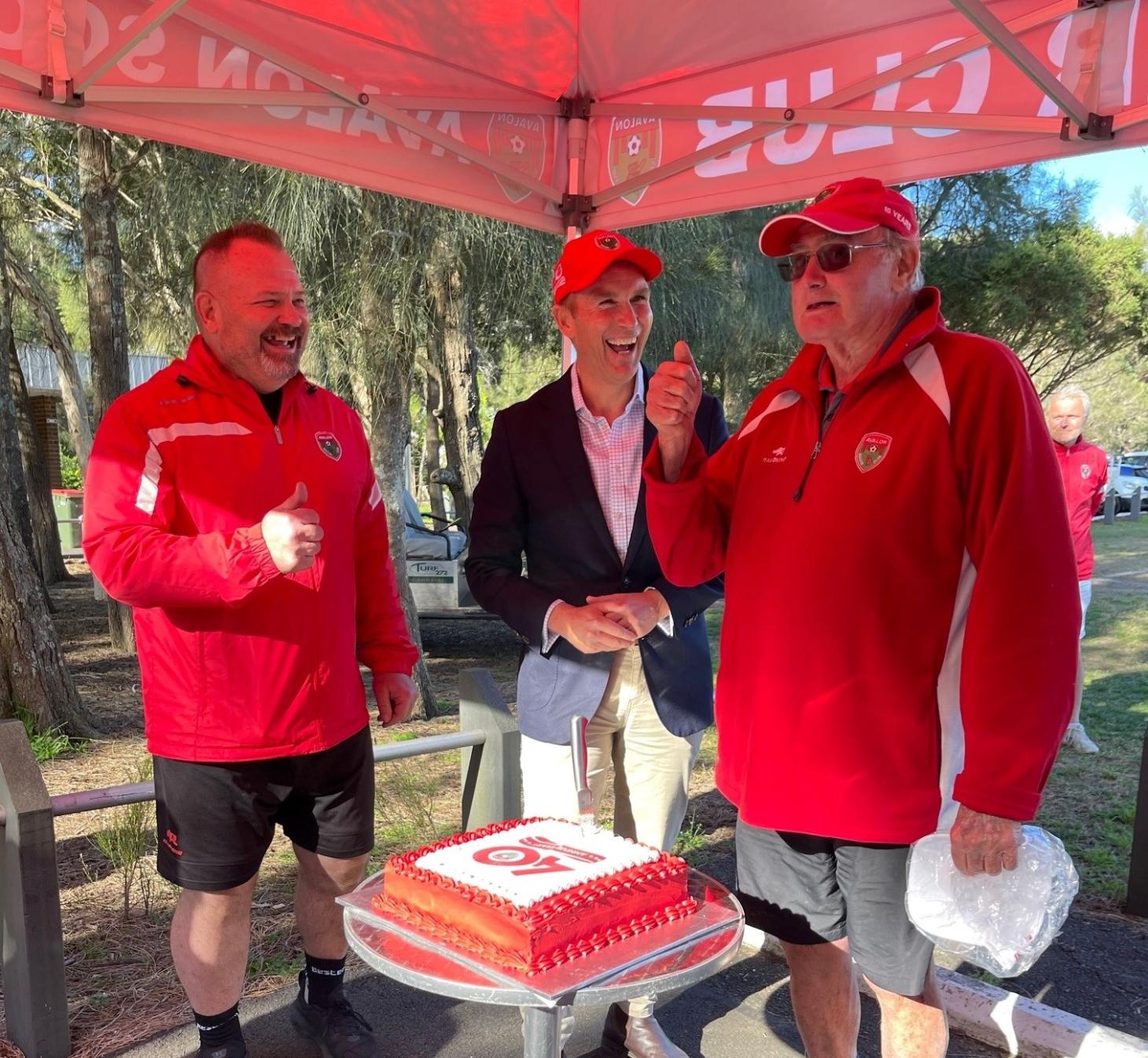 Avalon Soccer Club President John Kowtan (J.K.), Pittwater MP Rob Stokes and Avalon Soccer Club Life Member Roland Luke celebrate 40 years at the Careel Bay Soccer Fields on Saturday, August 6th, 2022.
Photo: Stuart Randall.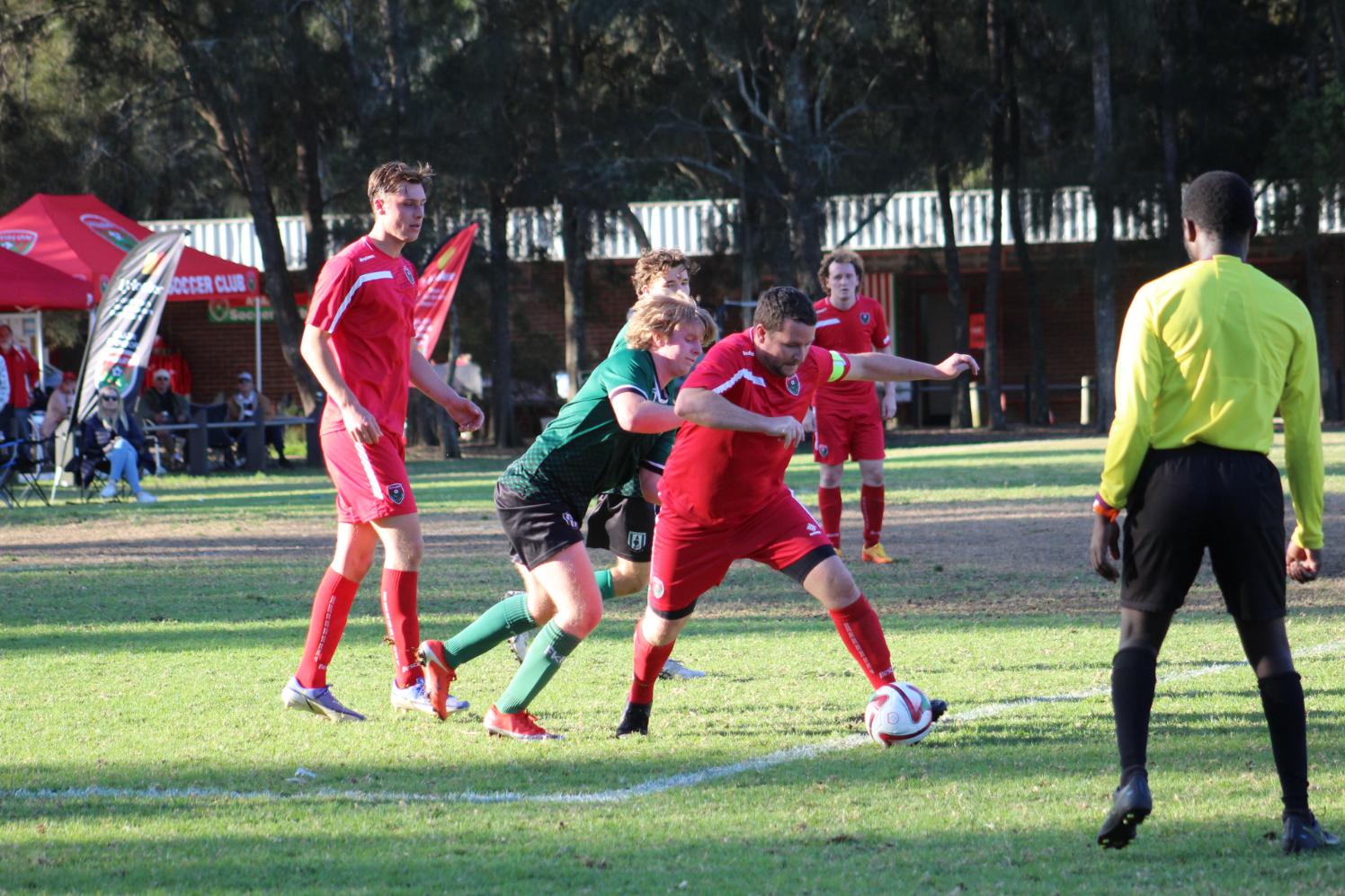 Some of Saturday's action at Careel Bay Soccer Fields. Photo: A J Guesdon.
On Saturday 6th August Avalon Soccer Club celebrated the birth of this great local sports club. 40 years ago, Avalon Soccer Club was formed after the senior and junior clubs were amalgamated. Since then the club has developed into a club for all stages of ability and experience thanks to a strong community of volunteers and players.
Saturday's celebrations included all the Avalon Soccer Club's sponsors visiting or providing some great 'goods' for players young and older – The Chill Bar's gelato stand was very popular – as was the jumping castle and the soccer dartboard, and even a youngsters exhibition matches in the breaks between grade matches.
Even the girls raising funds for the 2023 trip to Vanuatu were on duty with home made treats, including that staple, the chocolate crackle, being sold at bargain prices.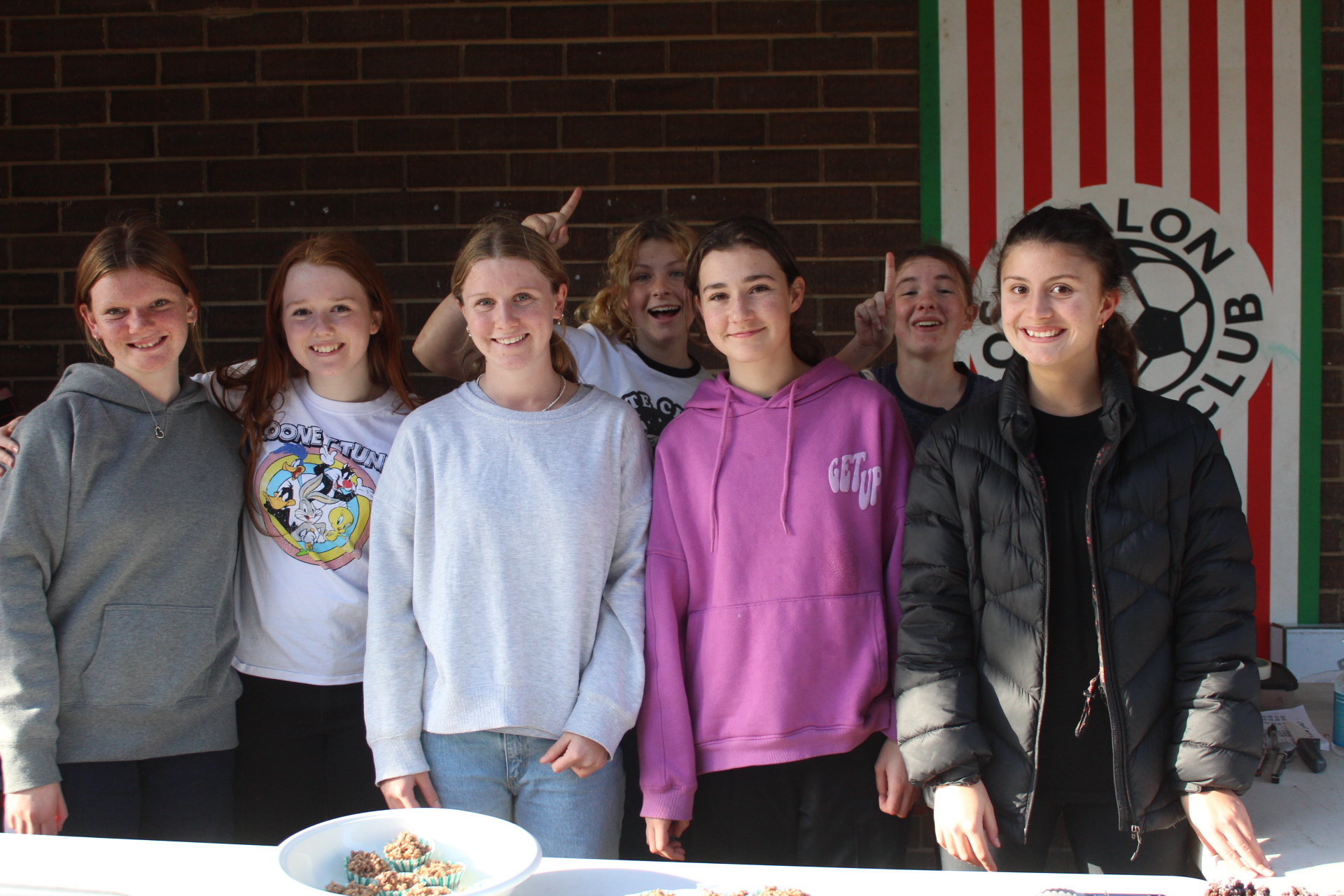 As the Season is finishing for the juniors, and just one game left for the seniors prior to semis, a real community feel was shared around the grounds under brilliant sunshine.
Pittwater MP the Hon. Rob Stokes dropped by and made a special presentation to Roland Luke for his 37 continuous years of service to the club and was on-hand for the cutting of a special 40th Anniversary cake made by brilliant cake-smith Di Cutrie.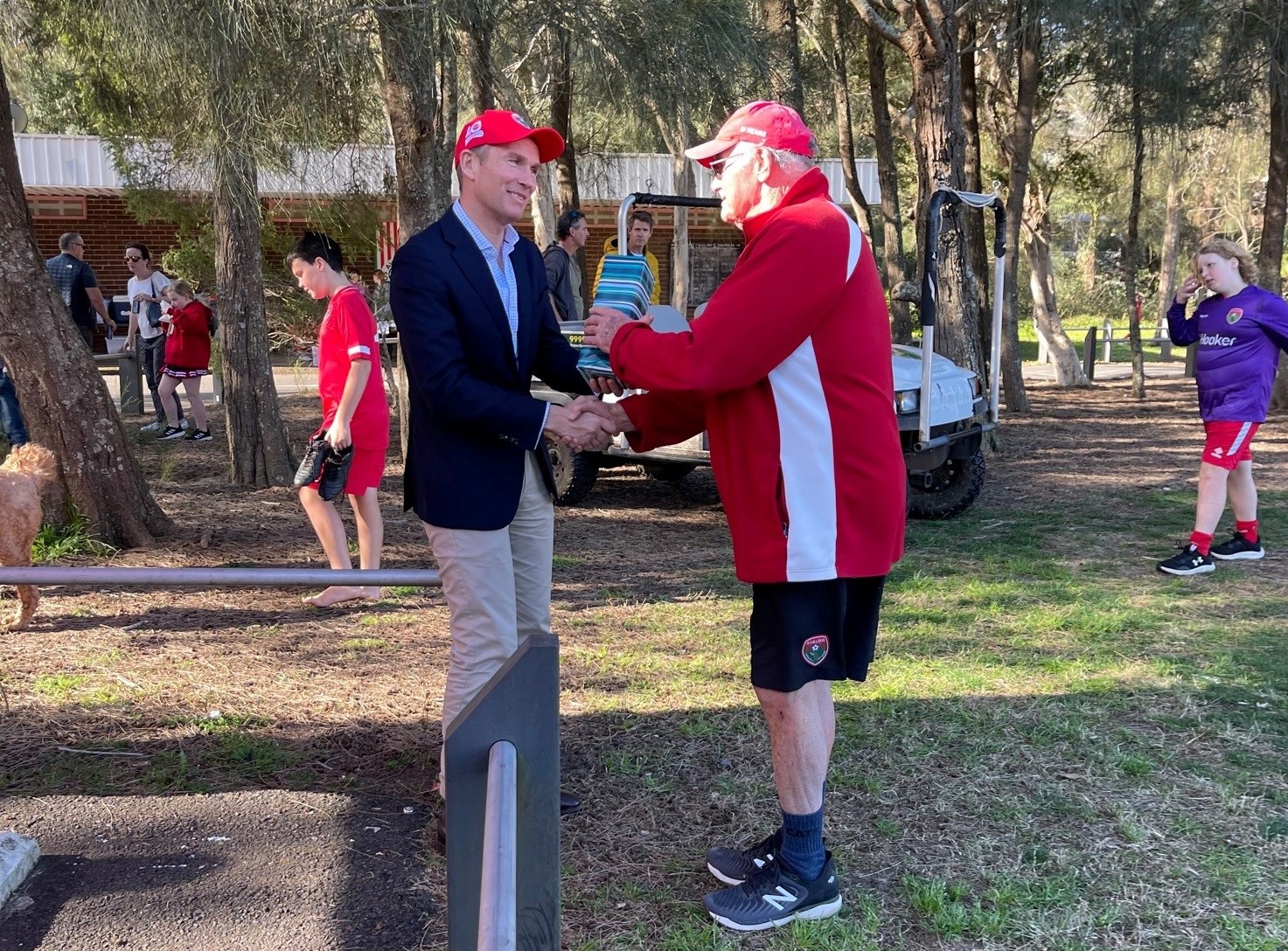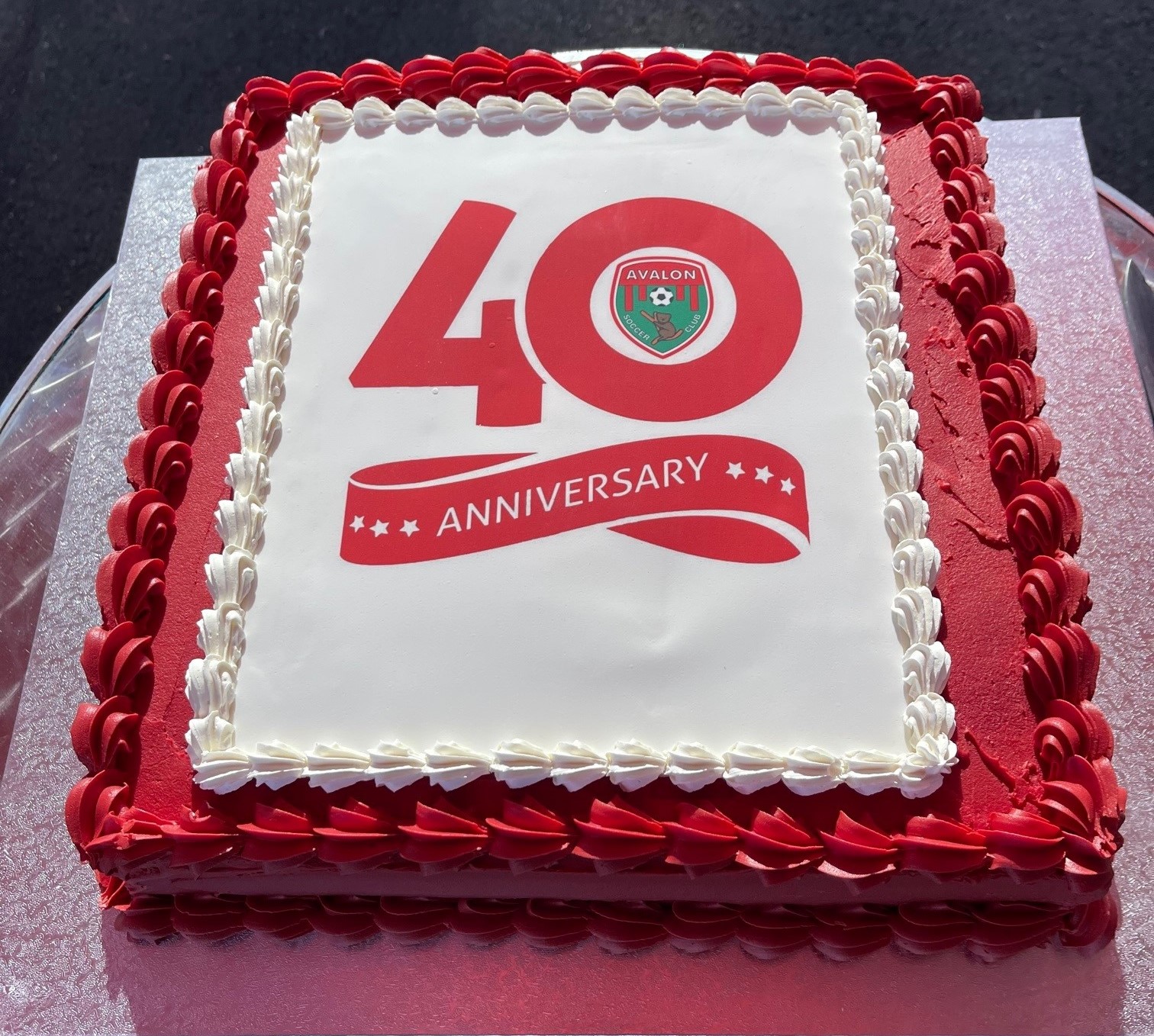 Photos: Stuart Randall.
In 2011 Roland received a Premier's Pittwater Volunteer of the Year Award from Pittwater's MP in recognition of his, by then, decades of service to both the Avalon Beach SLSC and the Avalon Soccer Club.
Rob said then; "With more than 30 years of service with the Avalon Soccer Club and Avalon Surf Club, Roland has made an outstanding contribution to the Pittwater community. Roland's ongoing commitment to the Avalon Soccer Club and Avalon Surf Club is remarkable",
"Whether it's setting up soccer fields at daybreak or leading nippers events at Avalon Beach - Roland is always willing to lend a hand.
"Through his decades of service – Roland has gone above and beyond to help ensure the local sporting opportunities we often take for granted are available. Roland's efforts are a wonderful example of the enormous contributions that are made every week by our local volunteers."
Those who visit the Careel Bay Soccer Fields will often see Roland putting out gear for practice sessions during the week as well as Games Day. In fact, it is hard to stop him doing something, anything, even to get a few photos. 12
The 40th celebration was also attended by Steve Dunwell, who recalls playing down at the Avalon Soccer Field at Careel Bay in 1978. In 1980- Steve was part of the Champions of Champions team for Avalon. Steve was 30 then.
At his side Saturday was Merrick Nacinovich who started out with an Artarmon club, mainly social, that merged with Kuring-gai later on. Merrick has also been playing football locally for a long time.
Both gentlemen visited Careel Bay from an earlier Walking Football match played at Pittwater RSL Footsal, a Wollongong Vs. Northern Beaches Walking Football match.
Steve and Avalon Soccer Club President John Kowtan (J.K.) are both taking part in the November 2022 Pan Pacific Games in the sport of Walking Football.
Walking Football - Northern Beaches will be hosting a tournament at Cromer later this month.

The National Walking Football programs are run in partnership with Active Ageing Australia and Member Federations offering a social, small-sided and sustainable version of football specifically modified for older Australians, in metropolitan, regional and remote locations. The program focuses on passing rather than speed/running; flexible with its formats and accessible to the community and prospective players - and girls, it's not just for the boys!
More on that soon.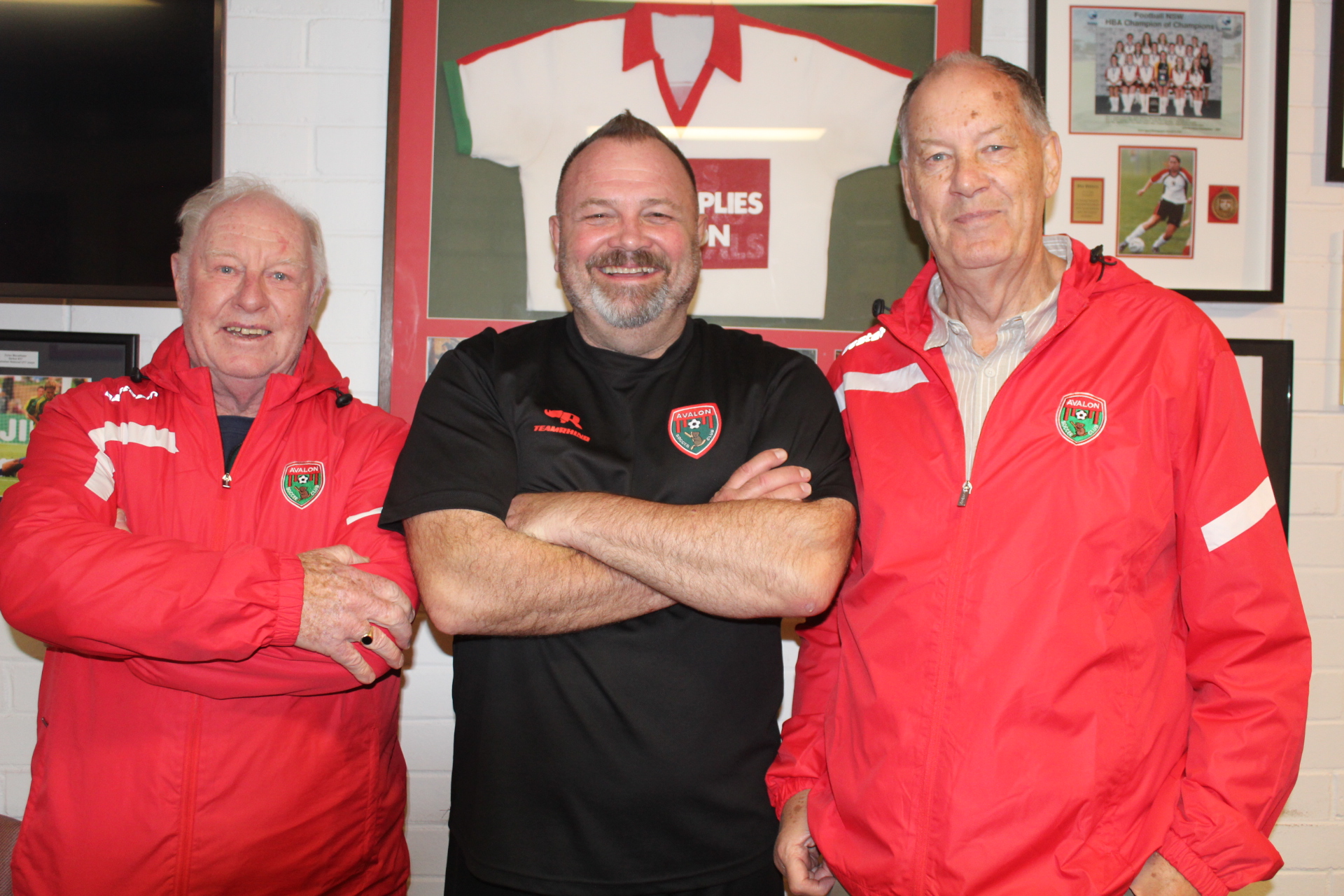 Merrick Nacinovich, J. K. and Steve Dunwell in front of the clubhouses' 1980 Champions of Champions Tribute: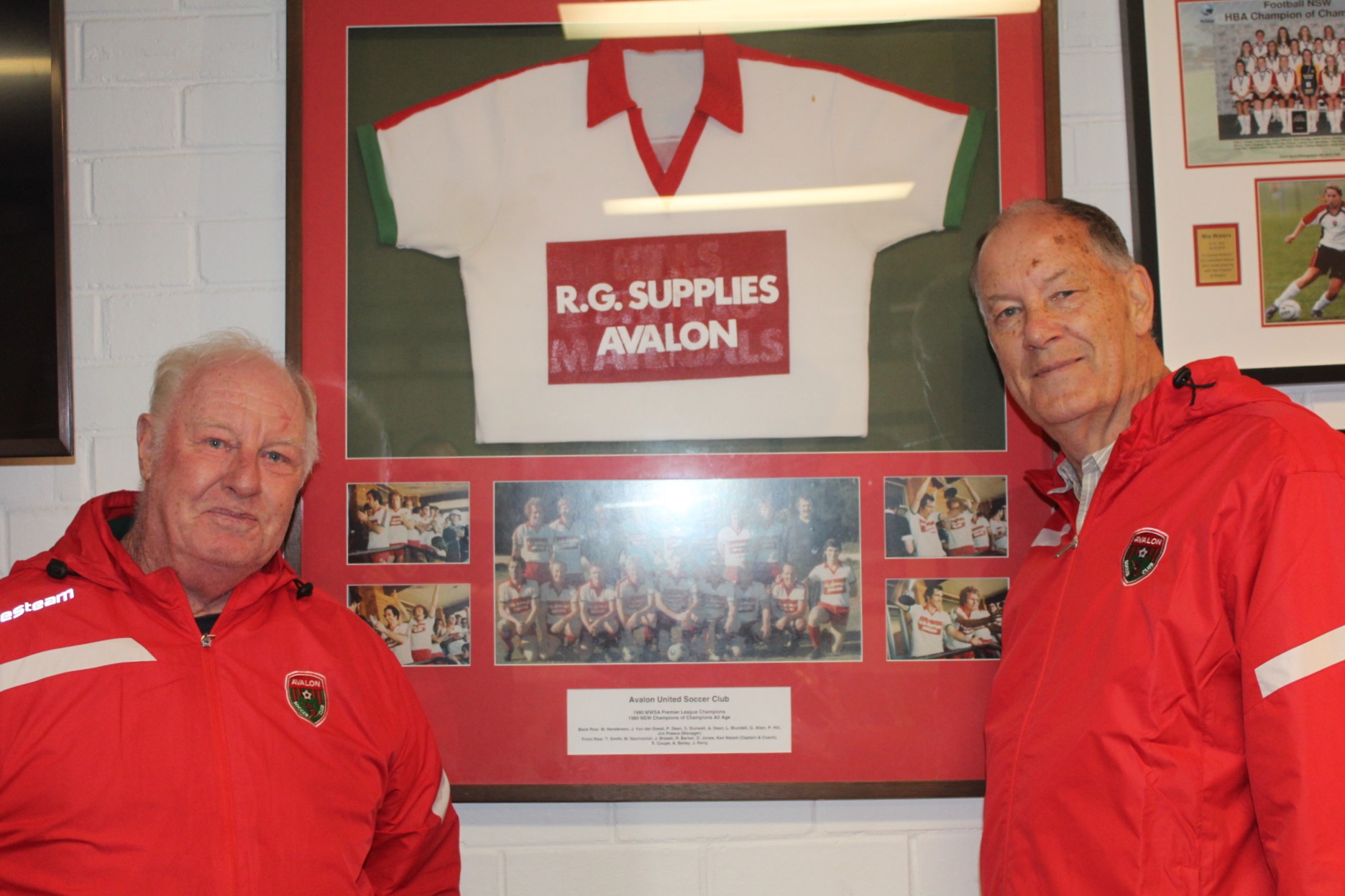 There is also an interest in tracking down just how long soccer has been played in Avalon Beach – anyone who has any insights, photos or old records, please contact either the Avalon Soccer Club –President John Kowtan at president@avalonsoccerclub.com.au or email pittwateronlinenews@live.com.au
The feeling is the sport of football at the Barrenjoey end of the peninsula goes back further than what records are held at present - are the roots of this great local sporting enterprise older?
Some insights did turn up during research for the 'Careel Bay Playing Fields Reserve - Including Hitchcock Park: Birds, Boots & Beauty' history page run in June 2020 to coincide with the Careel Bay Street Names page of that series.
2022 Environmental Art & Design Prize Winners Announced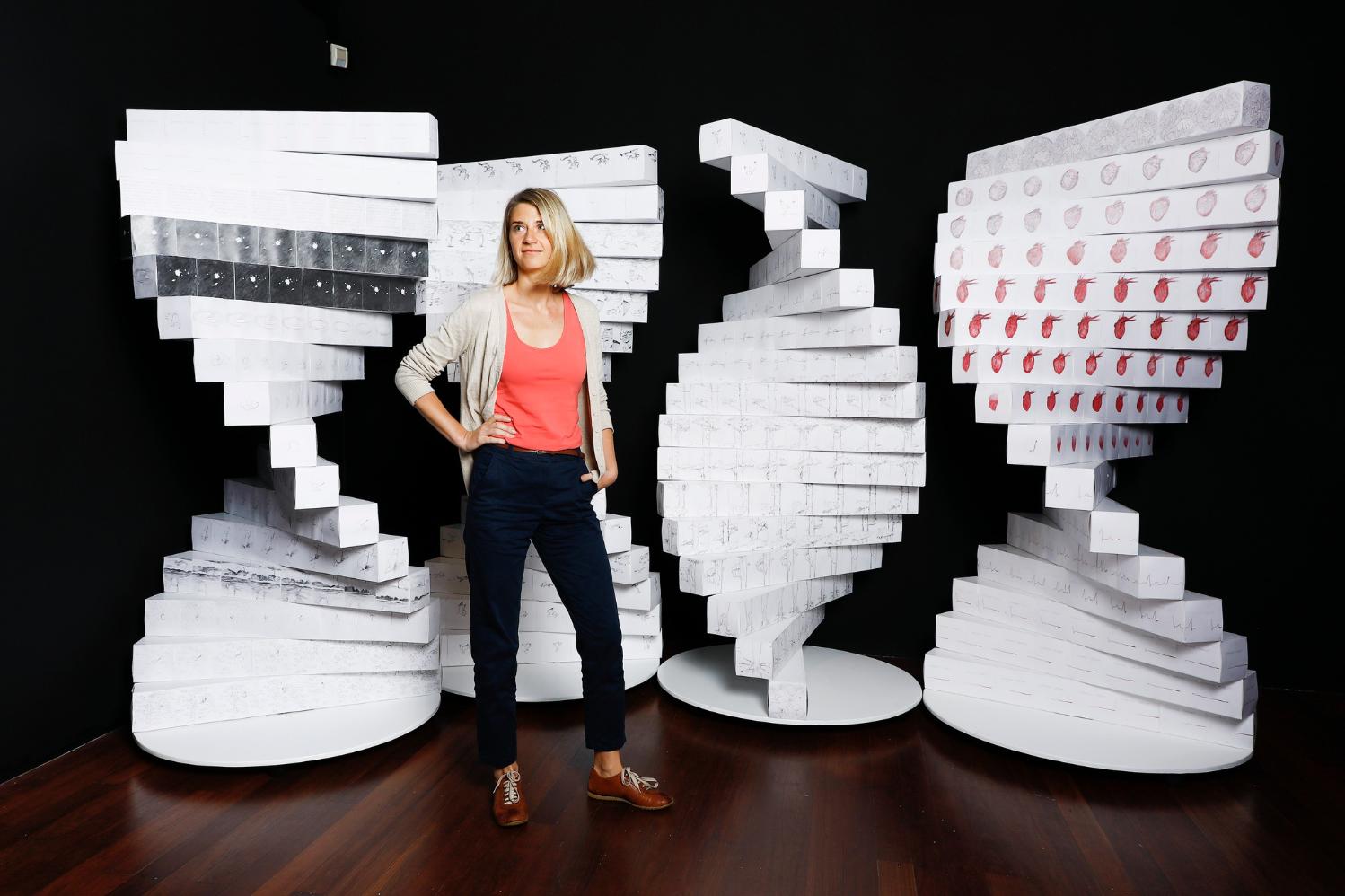 Avalon Beach based Artist Joanna Gambotto standing in front of 1152 still images that compile her winning animation Common thread Photo: © Karen Watson/NBC
The winners of nine categories of the Northern Beaches Environmental Art & Design Prize were announced at the Manly Art Gallery and Museum on Friday August 5th by Dr Michael Mossman. This year the Prize has a prize pool of over $40,000 and the exhibition showcasing the finalists opened today across three galleries on the northern beaches.
Over six hundred and forty artists and designers from across Australia applied to have their work exhibited and compete for this non-acquisitive prize. A team of highly experienced art and design curators viewed all work and chose those privileged to be exhibited.
Of the 212 finalists there are 54 Young Artists and Designers across the age categories: 7–12 years and 13–18 years.
The Brief for the exhibition was for artists and designers to reflect on our environment and respond to the crucial issues facing us and our climate, making work that brings meaning and relevance.
Northern Beaches Mayor Michael Regan said "Congratulations to the winners of the 2022 Environmental Art & Design Prize whose incredible works were chosen from a very strong field. The passion for our environment and the challenge our planet faces is evident through all the works and I'm pleased we are able to showcase such talent from around Australia here on the Northern Beaches."
The esteemed external judging panel of leading creative practitioners and thinkers assessed the finalist works and award category prize winners. This year the panel includes: Dr Michael Mossman, a Kuku Yalanji man and Lecturer, University of Sydney School of Architecture Design & Planning; Australian Artist, Janet Laurence; and Kit Willow a leading Australian luxury fashion designer.
Dr Mossman said: "Connecting with country is a really foundational quality of how I practice architecture and what I teach. That connection of people, their different expertise and skills is where we can bring critical mass to issues of environment."
Janet Laurence said: "Art is a wonderful way to bring the public's attention to climate change issues. Using data and information from scientists, artists can create compelling, new ways of sharing information and stories, which is absolutely necessary for people to really care and to be driven to act."
Kit Willow said: "I strongly believe in a better world, through the simple mantra of making women look and feel beautiful, without harming our planet, so everyone can win."
The People's Choice Awards will be announced on 27 August.
The exhibition entry, now available across three venues, is free.
The winners this year, and details of events associated with the 2022 Northern Beaches Environmental Art & Design Prize and Exhibitions, are HERE
Northern Beaches Aboriginal Land DDP Finalised By The NSW Department Of Planning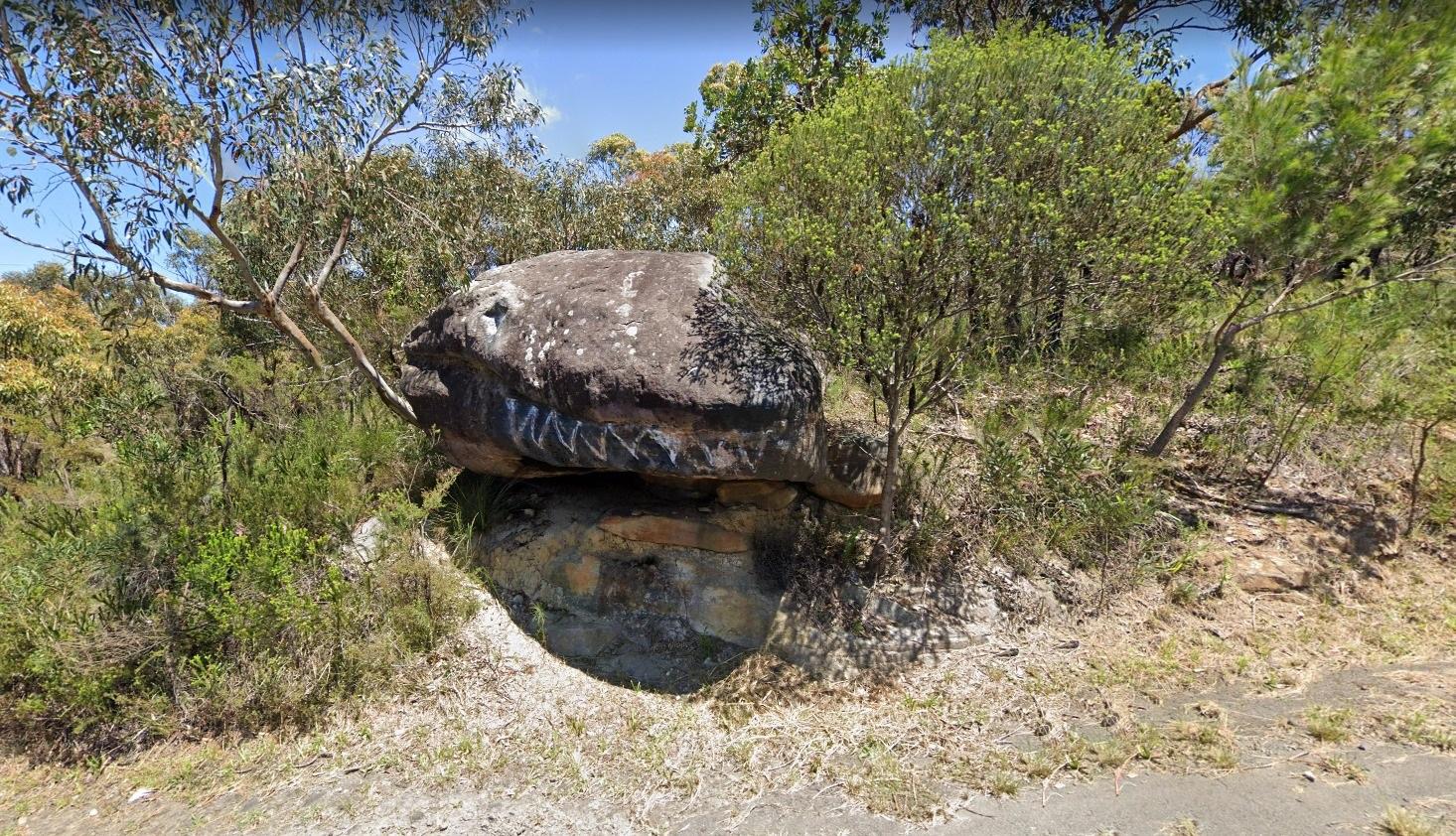 On Friday July 5th the NSW Department of Planning announced the Finalisation of Northern Beaches Aboriginal Land DDP and SEPP amendment.
Six sites owned by the Metropolitan Local Aboriginal Land Council (MLALC) in the Northern Beaches have been included in the State Environmental Planning Policy (Planning Systems) 2021.
The Northern Beaches Aboriginal Land Development Delivery Plan (DDP) has also been approved by the Minister for Planning and Homes, Anthony Roberts.
The DDP addresses the opportunities and constraints associated with future development of the 6 sites.
These decisions do not approve development on the sites.
The release of these plans is the first step to allow consideration of planning proposals or development applications (DAs), which will involve further community consultation.
These decisions will allow planning proposals for the sites to be independently reviewed by the North District Local Planning Panel.
The SEPP amendment and draft DDP were exhibited for public comment from 7 February to 21 March 2022.
The Department of Planning received 1,132 submissions on issues including bushland and environmental impact, traffic, infrastructure, open space, bushfire and Aboriginal heritage.
Readers can find out how the Department of Planning responded to these issues by reading the Independent Planning Review and the Department's Finalisation Report.
The Independent Planning Review was authored by WSP, also tasked with delivering Land iQ, a digital tool that will support the Department of Planning in its alignment with the New South Wales (NSW) Government's Strategic Land and Property Framework (SLPF).
Announced on July 28th 2022, and stated to be 'Integral for future planning', LandiQ will allow users to identify suitable sites for land evaluation or developments using multi criteria search across the 8 million lots and properties in the state. The tool will also let users create, share and evaluate land use scenarios using a standardised typology approach for rapid assessment of how different land uses perform against each other and impact the surroundings. It will further support agencies to understand state and local context through geocentric analysis and identify opportunities to implement strategic plans.

The statement from the Department of Planning regarding the Northern Beaches Aboriginal Land Development Delivery Plan (DDP) reads ''Specific feedback on individual sites will be addressed in further detailed studies for future planning proposals.''
''We continue to work with the MLALC and consult with Northern Beaches Council on planning for the sites.''
You can find out more about the Northern Beaches Aboriginal Land DDP and the SEPP amendment on the Department of Planning webpage and view the final documents on their planning portal webpage at:
www.planning.nsw.gov.au/Plans-for-your-area/Priority-Growth-Areas-and-Precincts/Northern-Beaches-Aboriginal-land and www.planningportal.nsw.gov.au/northern-beaches-aboriginal-land-development-delivery-plan
The MLALC owns significant amount of land totalling approximately 912ha across 25 LGAs including 621ha in the Northern Beaches LGA.

The Development Delivery Plan (DDP) now applies to six sites in the Northern Beaches (LGA).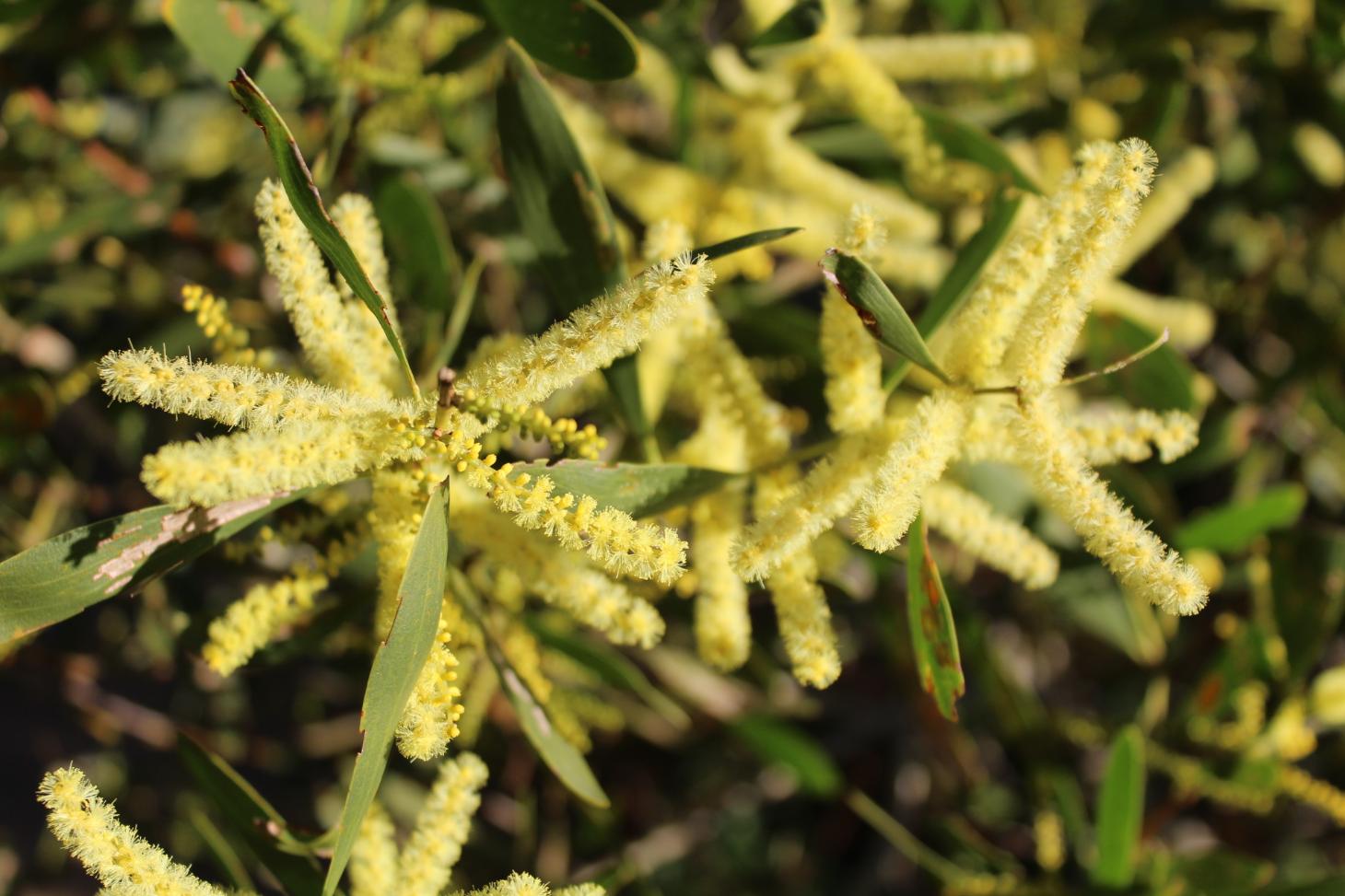 Wattle blooming in August is a sign Spring is on its way. Photo: A J Guesdon.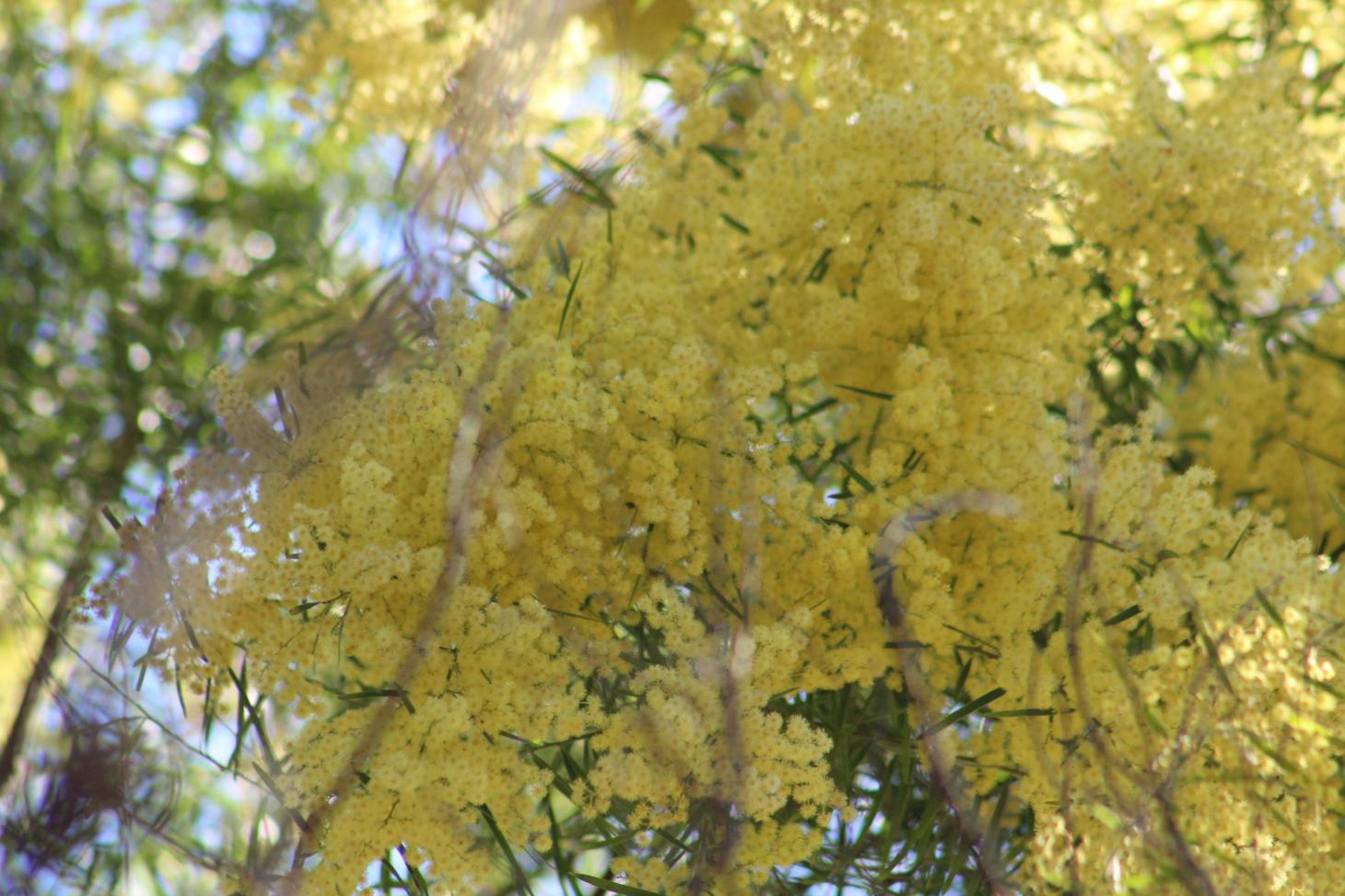 Wattle blooming in August is a sign Spring is on its way. Photo: A J Guesdon.
Past Features Archives (pre 2014)
Pittwater Online News was selected for preservation by the State Library of New South Wales and National Library of Australia. This title is scheduled to be re-archived regularly.
Archived Issues (2014 on) may be accessed here: pandora.nla.gov.au/tep/143700