August 7 - 13, 2022: Issue 549

Avalon Soccer Club Celebrates 40th Anniversary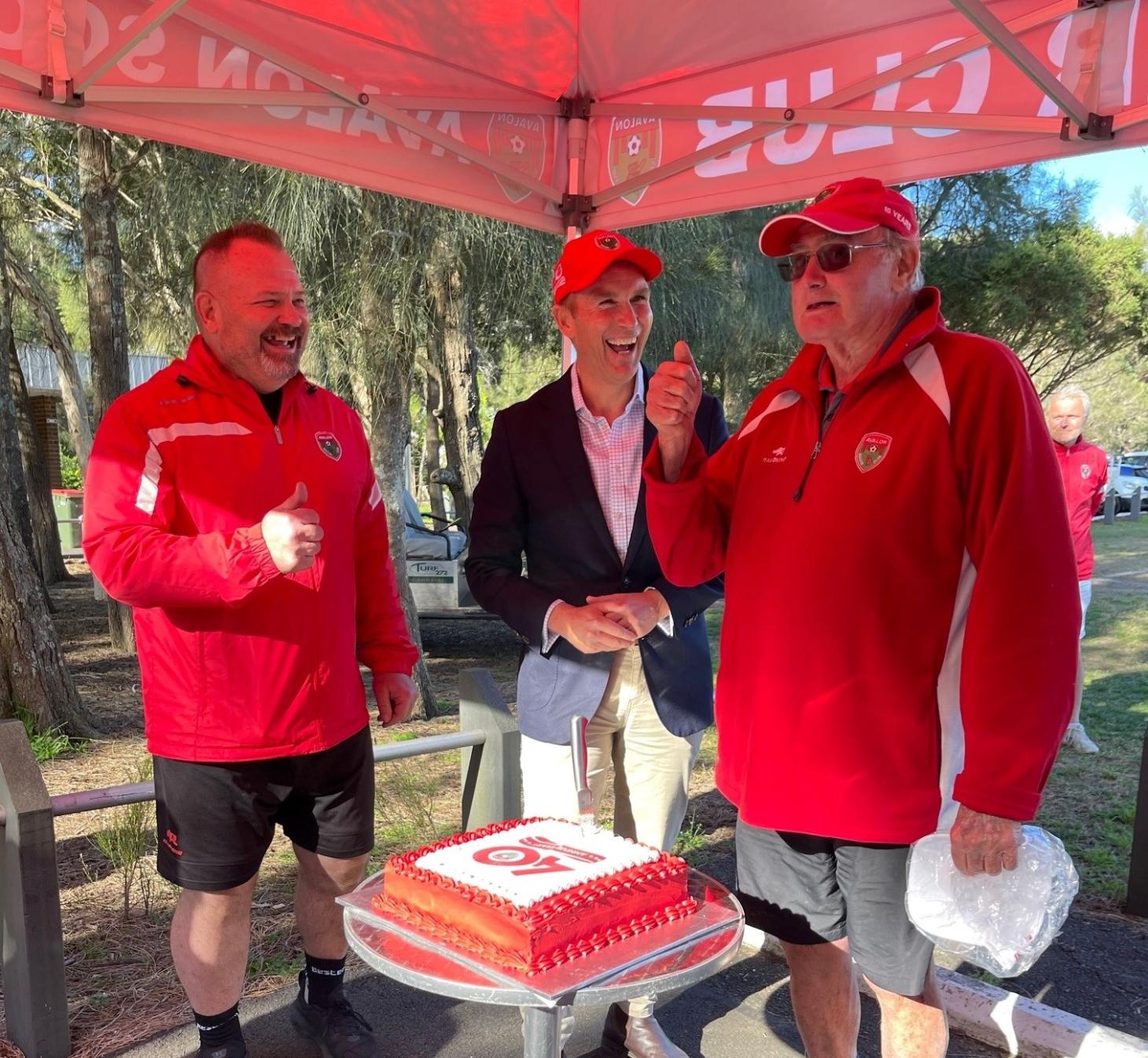 Avalon Soccer Club President John Kowtan (J.K.), Pittwater MP Rob Stokes and Avalon Soccer Club Life Member Roland Luke celebrate 40 years at the Careel Bay Soccer Fields on Saturday, August 6th, 2022.
Photo: Stuart Randall.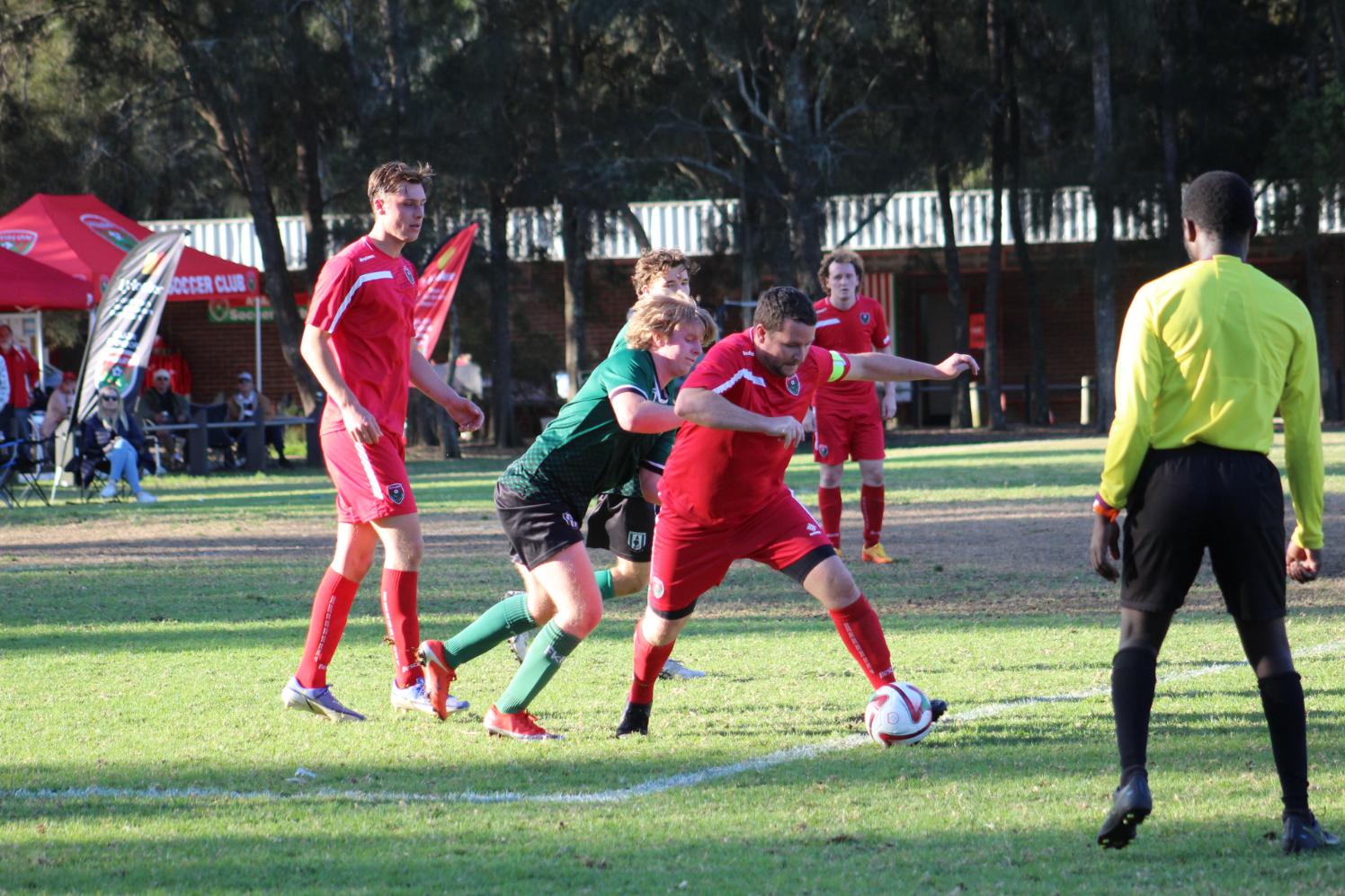 Some of Saturday's action at Careel Bay Soccer Fields. Photo: A J Guesdon.
On Saturday 6th August Avalon Soccer Club celebrated the birth of this great local sports club; 40 years ago, Avalon Soccer Club was formed after the senior and junior clubs were united. Since then the club has developed into a club for all stages of ability and experience thanks to a strong community of volunteers and players.
Saturday's celebrations included all the Avalon Soccer Club's sponsors visiting or providing some great 'goods' for players young and older – The Chill Bar's gelato stand was very popular – as was the jumping castle and the soccer dartboard, and even a youngsters exhibition matches in the breaks between grade matches.
Even the girls raising funds for the 2023 trip to Vanuatu were on duty with home made treats, including that staple, the chocolate crackle, being sold at bargain prices.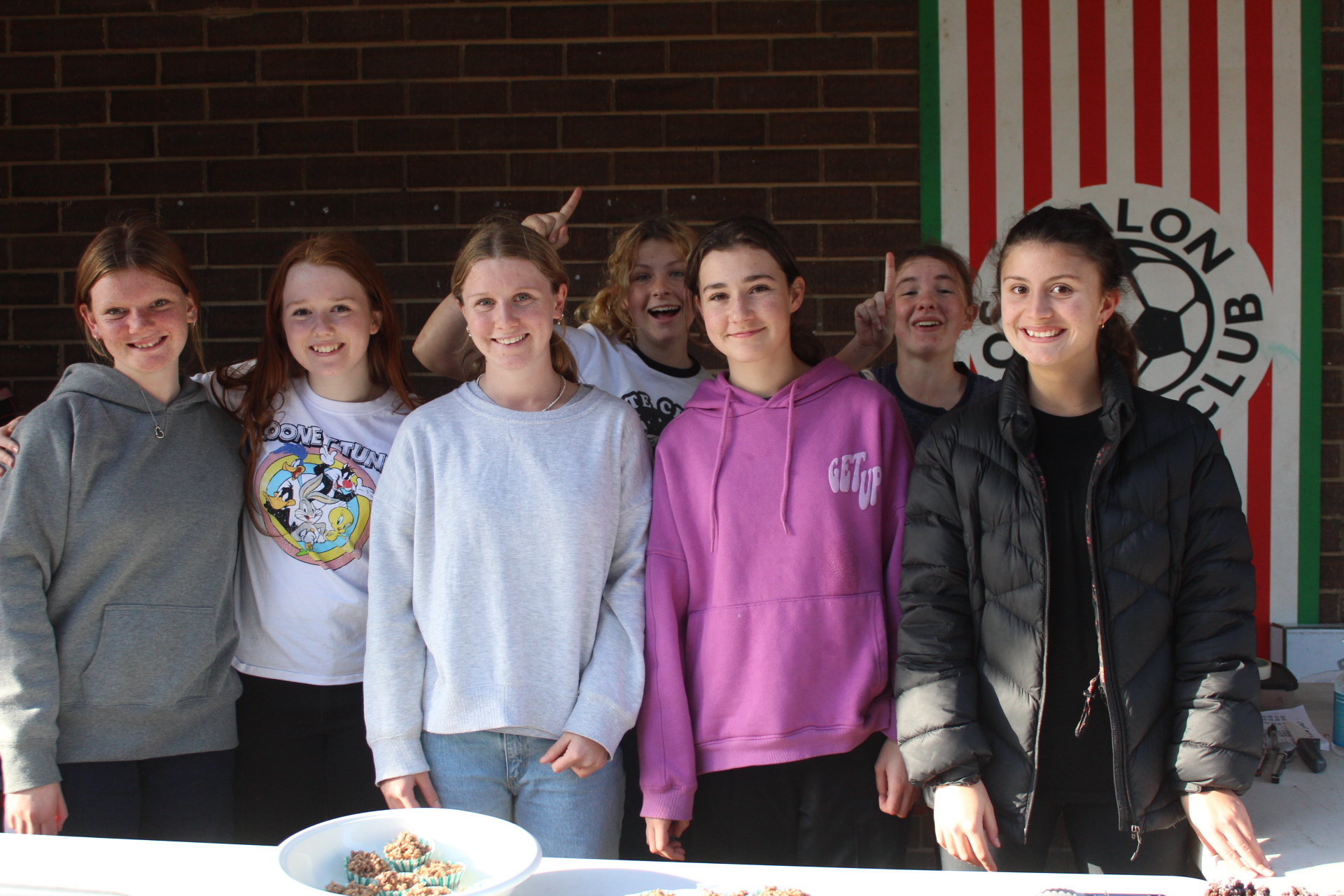 As the Season is finishing for the juniors, and just one game left for the seniors prior to semis, a real community feel was shared around the grounds under brilliant sunshine.
Pittwater MP the Hon. Rob Stokes dropped by and made a special presentation to Roland Luke for his 37 continuous years of service to the club and was on-hand for the cutting of a special 40th Anniversary cake made by brilliant cake-smith Di Cutrie.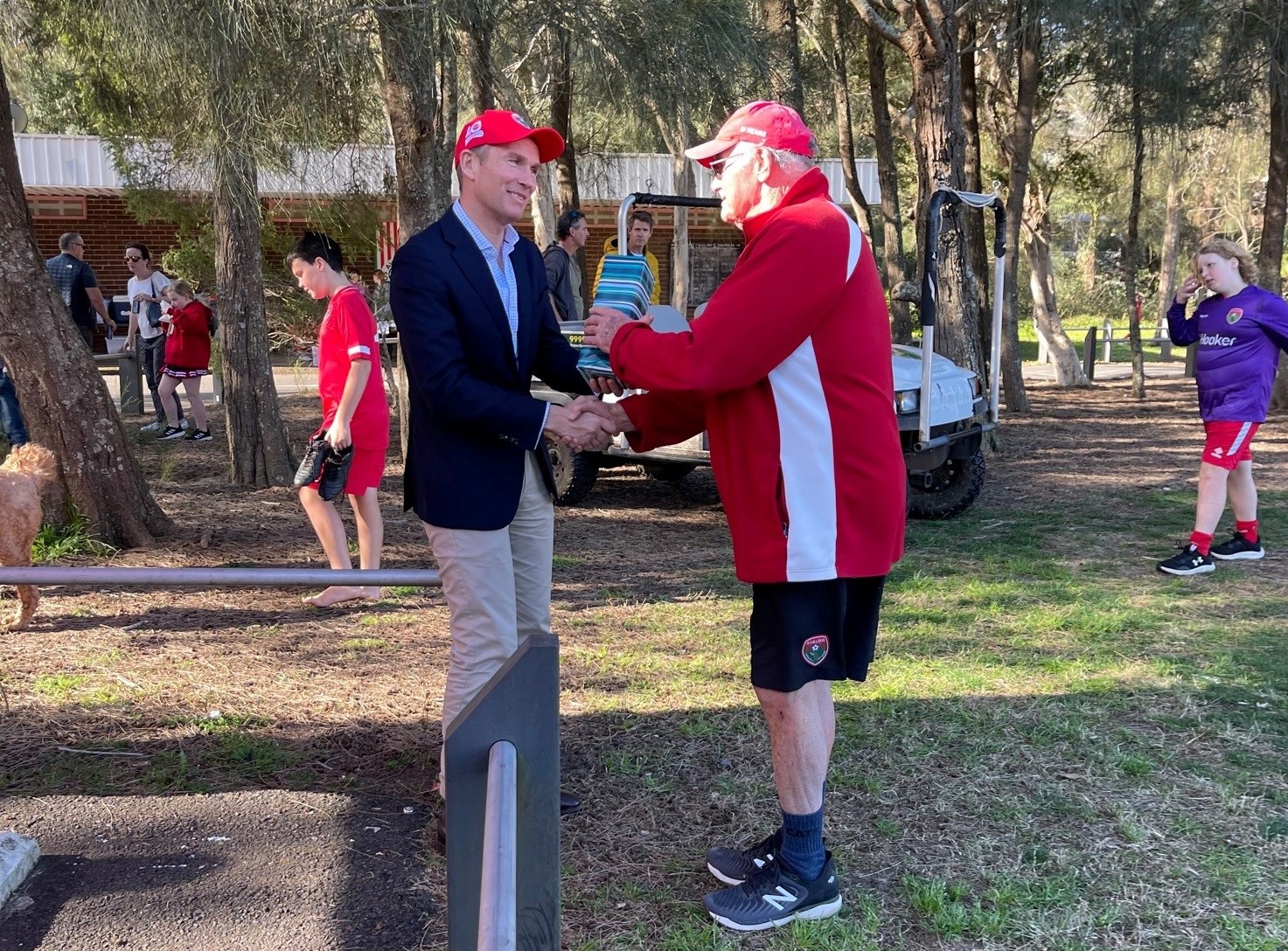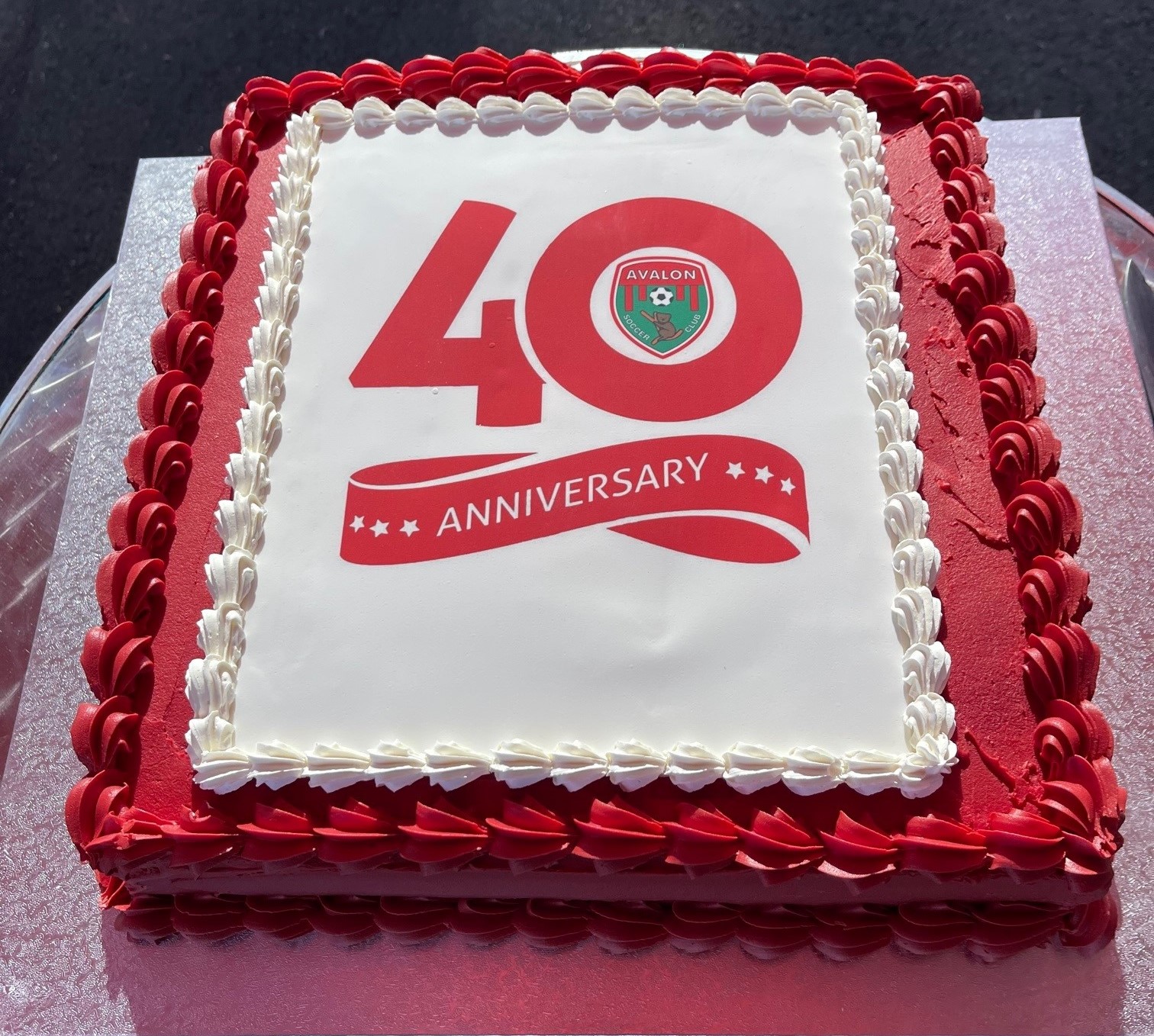 Photos: Stuart Randall.
In 2011 Roland received a Premier's Pittwater Volunteer of the Year Award from Pittwater's MP in recognition of his, by then, decades of service to both the Avalon Beach SLSC and the Avalon Soccer Club.
Rob said then; "With more than 30 years of service with the Avalon Soccer Club and Avalon Surf Club, Roland has made an outstanding contribution to the Pittwater community. Roland's ongoing commitment to the Avalon Soccer Club and Avalon Surf Club is remarkable",
"Whether it's setting up soccer fields at daybreak or leading nippers events at Avalon Beach - Roland is always willing to lend a hand.
"Through his decades of service – Roland has gone above and beyond to help ensure the local sporting opportunities we often take for granted are available. Roland's efforts are a wonderful example of the enormous contributions that are made every week by our local volunteers."
Those who visit the Careel Bay Soccer Fields will often see Roland putting out gear for practice sessions during the week as well as Games Day. In fact, it is hard to stop him doing something, anything, even to get a few photos. 12
The 40th celebration was also attended by Steve Dunwell, who recalls playing down at the Avalon Soccer Field at Careel Bay in 1978. In 1980- Steve was part of the Champions of Champions team for Avalon. Steve was 30 then.
At his side Saturday was Merrick Nacinovich who started out with an Artarmon club, mainly social, that merged with Kuring-gai later on. Merrick has also been playing football locally for a long time.
Both gentlemen visited Careel Bay from an earlier Walking Football match played at Pittwater RSL Footsal, a Wollongong Vs. Northern Beaches Walking Football match.
Steve and Avalon Soccer Club President John Kowtan (J.K.) are both taking part in the November 2022 Pan Pacific Masters Games, Steve in the sport of Walking Football, J.K. playing with his Masters Football team.

Walking Football - Northern Beaches will be hosting a tournament at Cromer later this month.

The National Walking Football programs are run in partnership with Active Ageing Australia and Member Federations offering a social, small-sided and sustainable version of football specifically modified for older Australians, in metropolitan, regional and remote locations. The program focuses on passing rather than speed/running; flexible with its formats and accessible to the community and prospective players - and girls, it's not just for the boys!
More on that soon.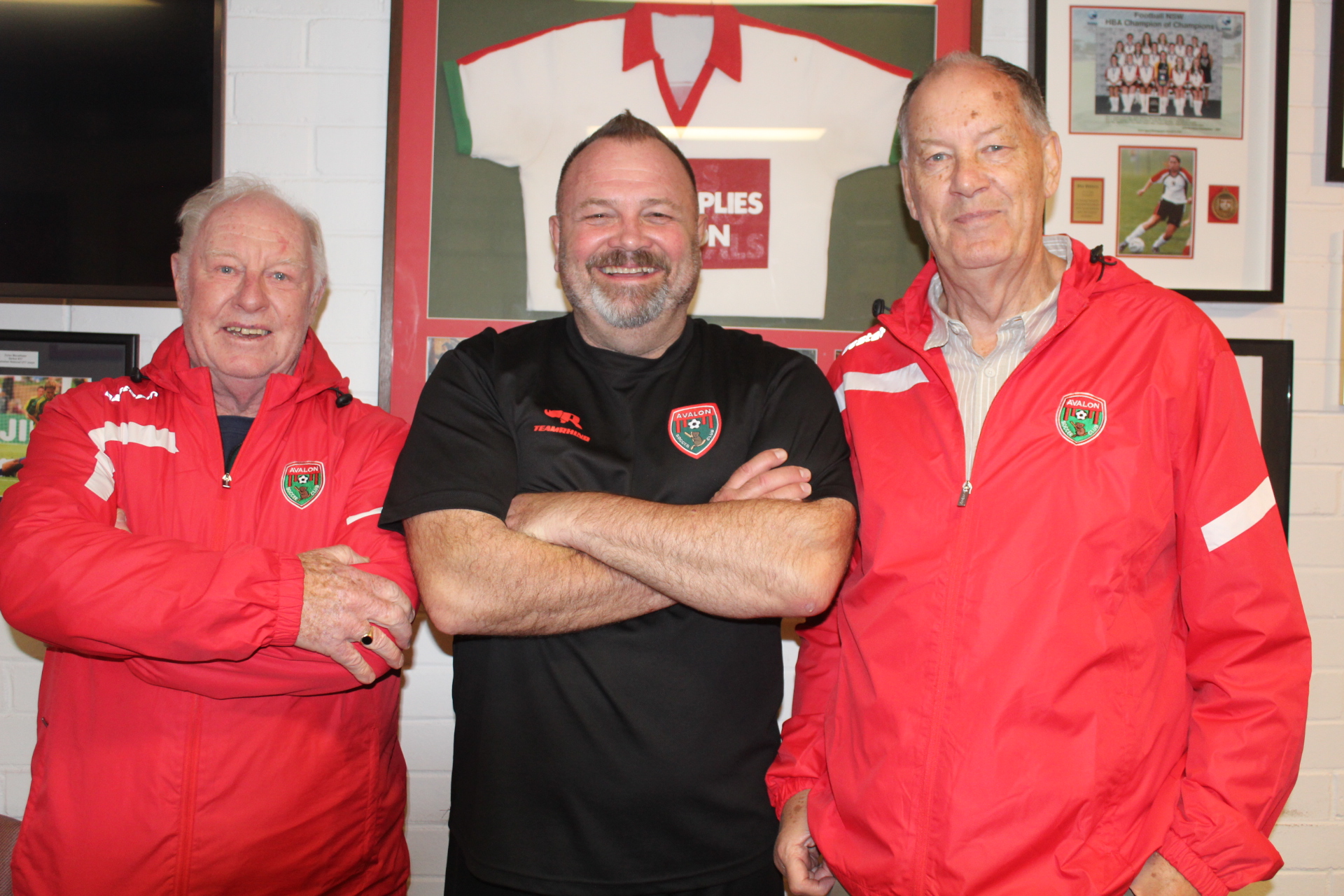 Merrick Nacinovich, J. K. and Steve Dunwell in front of the clubhouses' 1980 Champions of Champions Tribute: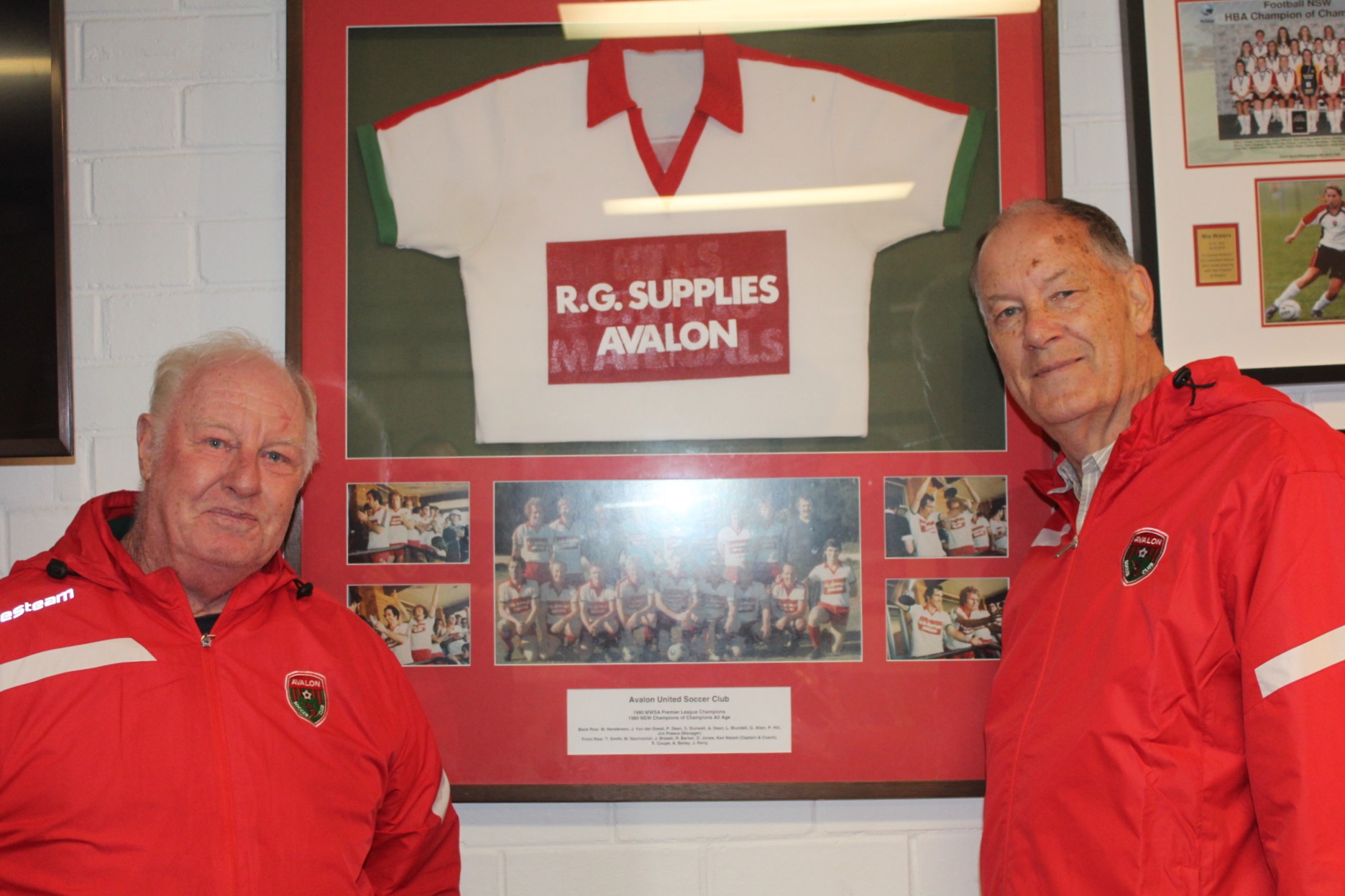 There is also an interest in tracking down just how long soccer has been played in Avalon Beach – anyone who has any insights, photos or old records, please contact either the Avalon Soccer Club –President John Kowtan at president@avalonsoccerclub.com.au or email pittwateronlinenews@live.com.au
The feeling is the sport of football at the Barrenjoey end of the peninsula goes back further than what records are held at present - are the roots of this great local sporting enterprise older?
Some insights did turn up during research for the 'Careel Bay Playing Fields Reserve - Including Hitchcock Park: Birds, Boots & Beauty' history page run in June 2020 to coincide with the Careel Bay Street Names page of that series.
In the early 1970's the Peninsula Pony Club was holding gymkhanas where the present day Tennis courts are at Hitchcock Park, while games of soccer and netball were played in Dunbar Park and the green area adjacent to Avalon Beach and part of what we today call 'Des Creagh Reserve'.

At Warringah Shire Council's Ordinary Meeting, Tuesday, 12th April, 1977, it was reported:
5. Construct four (4) loam tennis courts $ 12,000
6. Chain wire fencing (puc coated) 8,000
7. Club room (timber on concrete raft) 4,500
$ 108,900
Plan No. *1-5799/H showing the suggested layout of Hitchcock Park revised to suit the relocation of the courts will be tabled for Council re consideration together with the test boring details.
Comment - An amount of $40,000 has been provided in the 1977 Parks and Reserves Improvement Programme to construct tennis court at Hitchcock Park and the additional costs involved with the suggested new site would necessitate postponement of the project. Alternatively consideration could be given to siting the courts on the existing horse riding area and relocating this facility to a position either north or south of the soccer fields, Plan No. *1-5799/3 showing this proposal will also be tabled. It is understood the existing horse riding area was filled with rubbish some 10 - 12 years ago and arrangements have been made to have it test bored to ascertain whether it would be suitable for … courts built on a crushed sandstone base. If results are satisfactory the four (4) loam courts could be built within the existing allocation. Additional funds will be required to relocate the horse riding area.
RECOMMENDATION

A. That Plan No. Al-5799/3, be adopted in principle

B. That the horse riding area be relocated to a position north of the soccer fields and a report be submitted to the next Reserves Committee meeting for the voting of the necessary funds.

C. That subject to satisfactory test boring results work be authorised to proceed on the construction of four (4) loam tennis courts and a timber club room on the site of the existing horse riding area.

COUNCIL'S DECISION (12.4.1977): That the foregoing recommendations be adopted SUBJECT TO'—

(a) amendment of clause (b) by deletion of the word "north" and substitution in lieu thereof of the word "south".

(b) there being no objection from the Peninsular Pony Club. (Crs. Creagh/Beckman)
By May 9th, 1977:
EQUESTRIAN AREA – HITCHCOCK PARK (File 611/126/1) At Ordinary Meeting 12/4/1977, It was resolved, inter alia, that the horse riding area be relocated to a position south of the soccer fields subject to there being no objection from the Peninsular Pony Club. The Secretary of the Club has verbally advised (letter to follow) that the relocation of the equestrian area is acceptable to the Club subject to:

(a) Erection of a new amenities block with change room and the use of the old block until new building erected.

(b) Erection of lock-up shed for equipment.

(c) Erection of posts and rails.

(d) Fencing of the new area along Barrenjoey Road.

(e) Levelling of the new site and the spreading of bark chippings for horses to ride on.

Note: Council has made arrangements to erect star picket wire fencing on the Barrenjoey Road frontage of the equestrian area and to cover the new area with chippings so that work on the tennis courts can proceed.

RECOMMENDATION: That the equestrian area at Hitchcock Park be relocated to a position south of the soccer fields and FURTHER THAT

(a) The erection of a new amenities block as requested by the Peninsular Pony Club be listed for consideration in a future Works Programme,

(b) The Peninsular Pony Club be granted use of the existing amenities block until the new amenities block is erected.

(c) Posts and rails be erected at the new site,

(d) Fencing of the new area along Barrenjoey Road be completed.

PROCEEDINGS IN BRIEF: - A letter from the Peninsular Pony Club was read by the Vice-Chairman.

COMMITTEE'S RECOMMENDATION: That items (a), (c) and (d) be adopted and FURTHER THAT the Club continue using the existing amenities block and that it investigate the possible use of the newly finished amenities block at the northern end of Hitchcock Park for the storage of equipment. COUNCIL'S DECISION (23/5/77): ADOPTED
Geoff Searl OAM recalls that The Peninsula Pony Club was definitely at the south-eastern end of the soccer fields - where there is a dead end now at the end of the tarred road. ''I remember very clearly the timber structure in which they kept the jumps, hurdles etc. like a large skillion roofed barn which was open to the east.''
On April 5th, 1988 Warringah Shire Council records that Linda Nelson advised the Committee that Hitchcock Park was still in need of attention in respect of rubbish that had been dumped in the area. The Chairman of the Committee was given a letter from the Peninsula Dog School seeking permission to use the disused horse area at Careel Bay - they were given permission to use the Narrabeen play fields.
In a Report to Equestrian Liaison Committee dated 30th May, 1990 and then to Community Facilities Committee Meeting, 19th June, 1990; Council Staff Commented ''In 1978 Council established the Hitchcock Park Equestrian Activity Area for the Peninsula Pony Club. By the mid eighties the Club had become defunct due to declining membership; and as a result the Club's allocation of the area lapsed. Since that time the area has been used on an informal basis by local horse riders. During the last five months Parks and Recreation Branch staff have inspected the area for evidence of horse riding activity. To date, there has been no signs such as hoof marks etc., that horse riders are using the area.''
A Peggy Brown confirmed that the area is not being used by horse riders. The Reserves Planner said that the dog exercise area could be used by horse riders if required.
COMMITTEE RECOMMENDATION

That Manly Warringah Sporting Union be advised that Council has no objection to the reallocation of the equestrian activity area, Hitchcock Park, for use as a "three quarter size" soccer field.
The site of the former rubbish tip was converted to provide two full size fields and a large dedicated mini-field area to cater for the variety of small sided versions of the game played by younger players.
The ASC are also lucky to have their own clubhouse with a great canteen that serves the "best coffee to be found at a football ground anywhere". Today the club has over 1200 players ranging from the knee high to the going a bit grey at the temples with almost 100 teams.
The Avalon Soccer Club's website provides the following information:

Avalon Soccer Club is an amateur club situated at the northern end of Sydney's Northern Beaches. As a club we pride ourselves on our friendly, community focused and family club environment. Despite the challenges of 2 years of COVID disruption in 2021 the club had over 1200 registered players aged from 5 to 70, across nearly 100 teams, all playing the beautiful game at a variety of levels, ably supported by a group of highly dedicated volunteers. In 2022 we celebrate the 40th anniversary of the amalgamation of the Avalon Junior and Senior Clubs.
Avalon Soccer Club strive to provide the best possible playing and coaching environment that we can with the resources to our disposal. We are fortunate to boast a number of experienced coaches as our Coaching Director and Club Coaching Co-Ordinator's who put a great emphasis on player development and coach education at all skill levels in our club. We also provide a number of additional player and coaching development opportunities here in Avalon.
Our home ground is situated at Careel Bay in North Avalon. The most beautiful setting in the MWFA, Careel Bay provides us with two full size fields and a large dedicated mini-field area to cater for the variety of small sided versions of the game played by our younger players. We are also lucky to have our own clubhouse with a great canteen that serves the "best coffee to be found at a football ground anywhere"!!!
We are one of 17 clubs playing in games and competitions organised by the Manly Warringah Football Association.
Our dedication to player development has led to some great success in recent seasons and we look to build on this for the future. Our aim to to ensure all local players can experience quality programs run by the club, and develop their football, right here at Careel Bay.
Some of our recent achievements include:
■ MWFA Women's Premier League Grand Final Winners 2017 & FA Cup Winners 2017, 2018
■ MAL-1 Semi-Finalists 2017
■ W18-1 MWFA Champion and FNSW State Cup Winner 2019
■ W16-1 FNSW Champion Of Champion Winners 2018
■ MWFA W12-1, W15-1 and W16-1 League and Grand Final Winners 2017, W16-1 winners 2018, W14-1 2019 League Winners.
■ MWFA Women's Premier League FA Cup Winners 2016
■ W14-1 FNSW Champion of Champions Finalist 2016 and 2019
■ W18-1 FNSW Champion of Champions Finalist 2015
■ W16-1 FNSW Champion of Champions Winners 2013 & 2014
■ MWFA Presidents Cup for Best Junior Club 2013
■ FFA Junior Team of the Year 2012 (W16-1)
■ Eight successful tours to Vanuatu in successive years (2012-2019) by Avalon SC W16 teams, promoting cultural exchange and women's football development in the region.
As part of our effort to continually improve the facilities at Careel Bay, new lighting was installed on the mini fields in 2017 which has greatly increased the area available for training after dark and future night matches. New drainage for the mini fields has been completed recently to enable more junior games to be played in the event of rain, all boundary fencing has been renewed including new car park fencing around. Longer term we are looking to ensure an artificial field is laid at Careel Bay to give our members year round access to a high quality football environment, as we look to establish a dedicated football hub at the northern end of the peninsula.
Due to the growing number of players at the Avalon Soccer Club, running the club efficiently is a big job that demands a lot of hard work. The club is very lucky to have a great committee and volunteers at Careel Bay, who really make everyone welcome and ensure the atmosphere is one of a friendly community club.
And whilst we are rightly proud of our achievements and success over the last 10 years, we are determined to ensure the club continues to grow and develop players and coaches as we enter a new decade.
Find out more at: avalonsoccerclub.com.au
Below runs some of the action from the grounds on Saturday: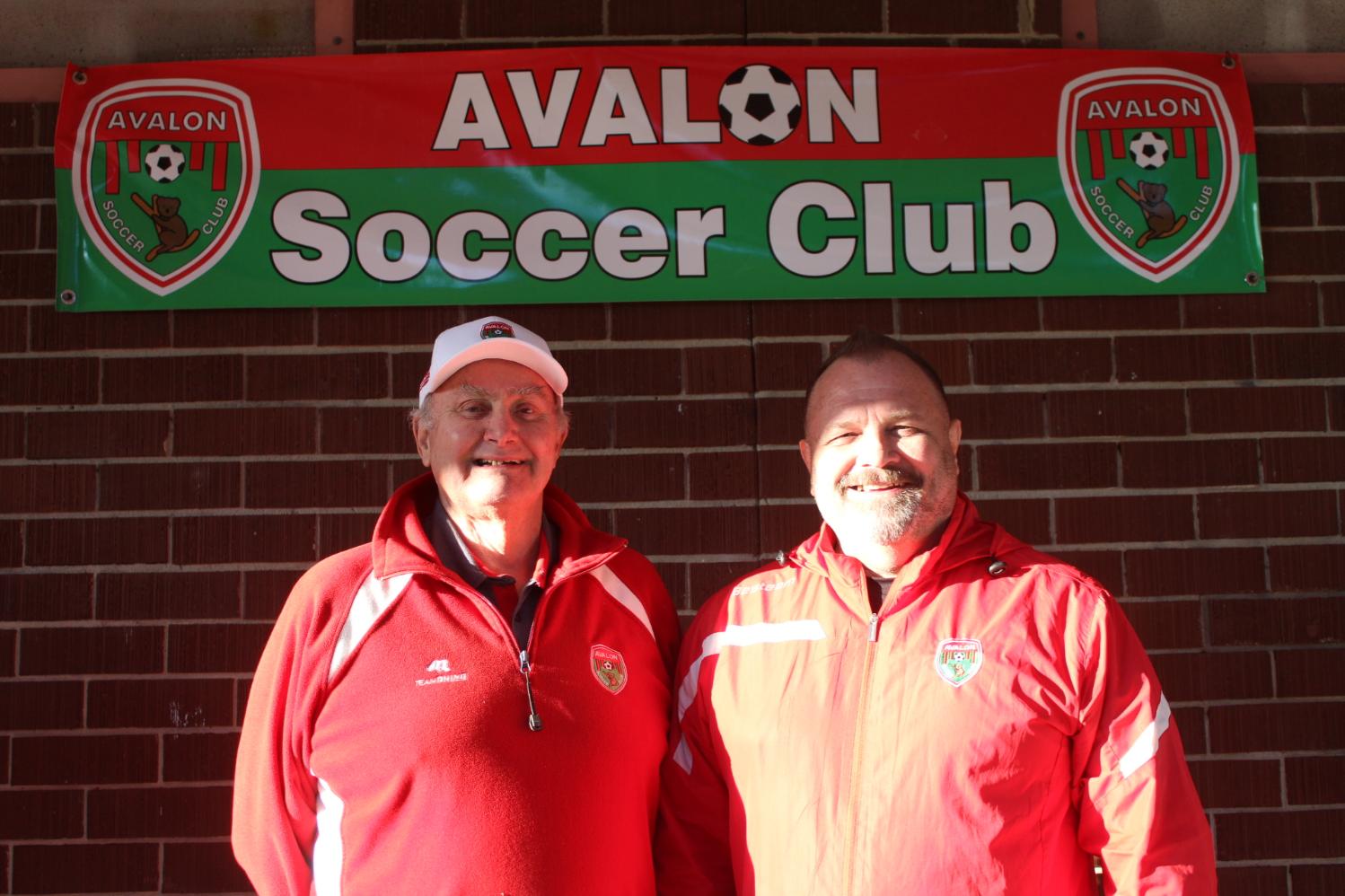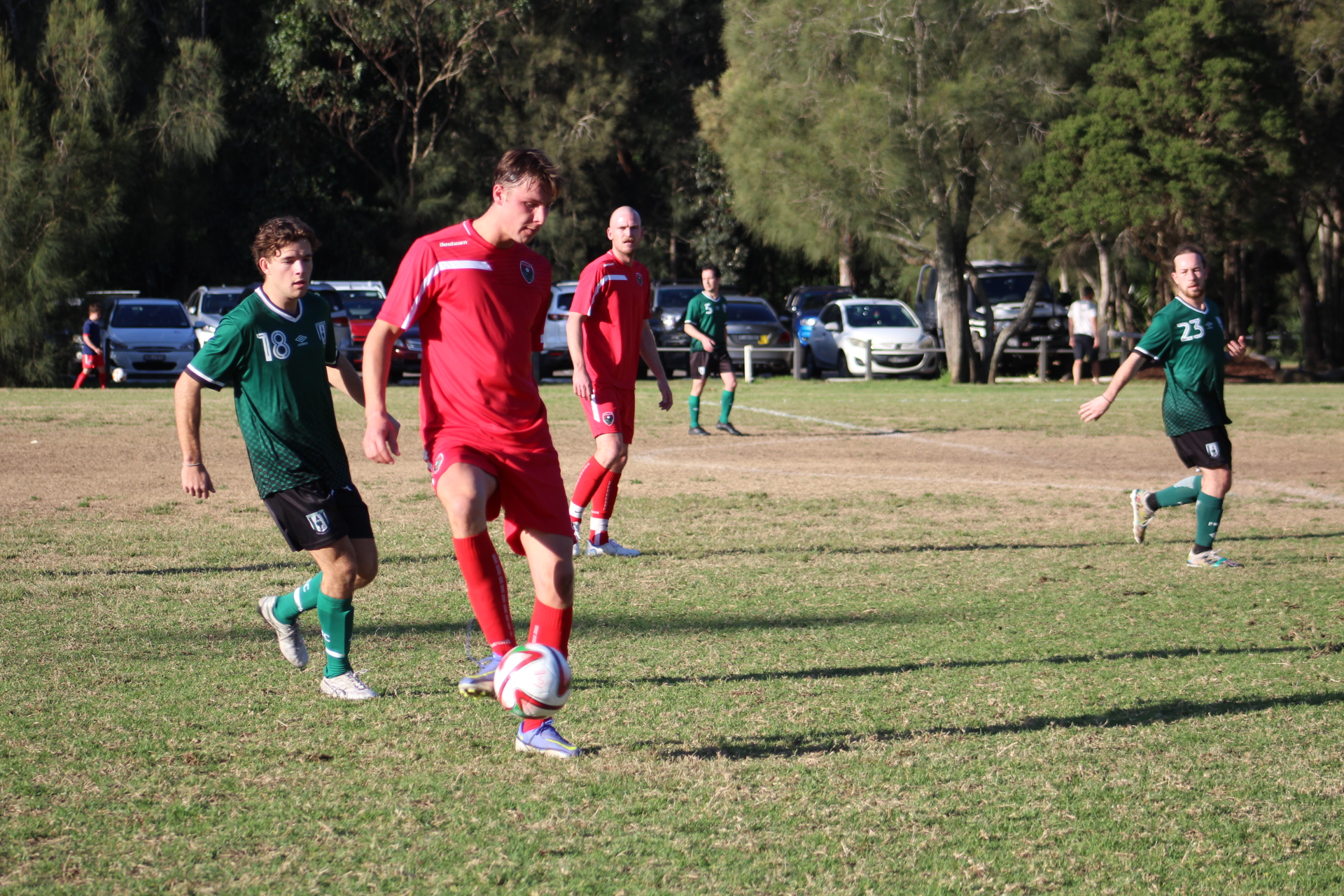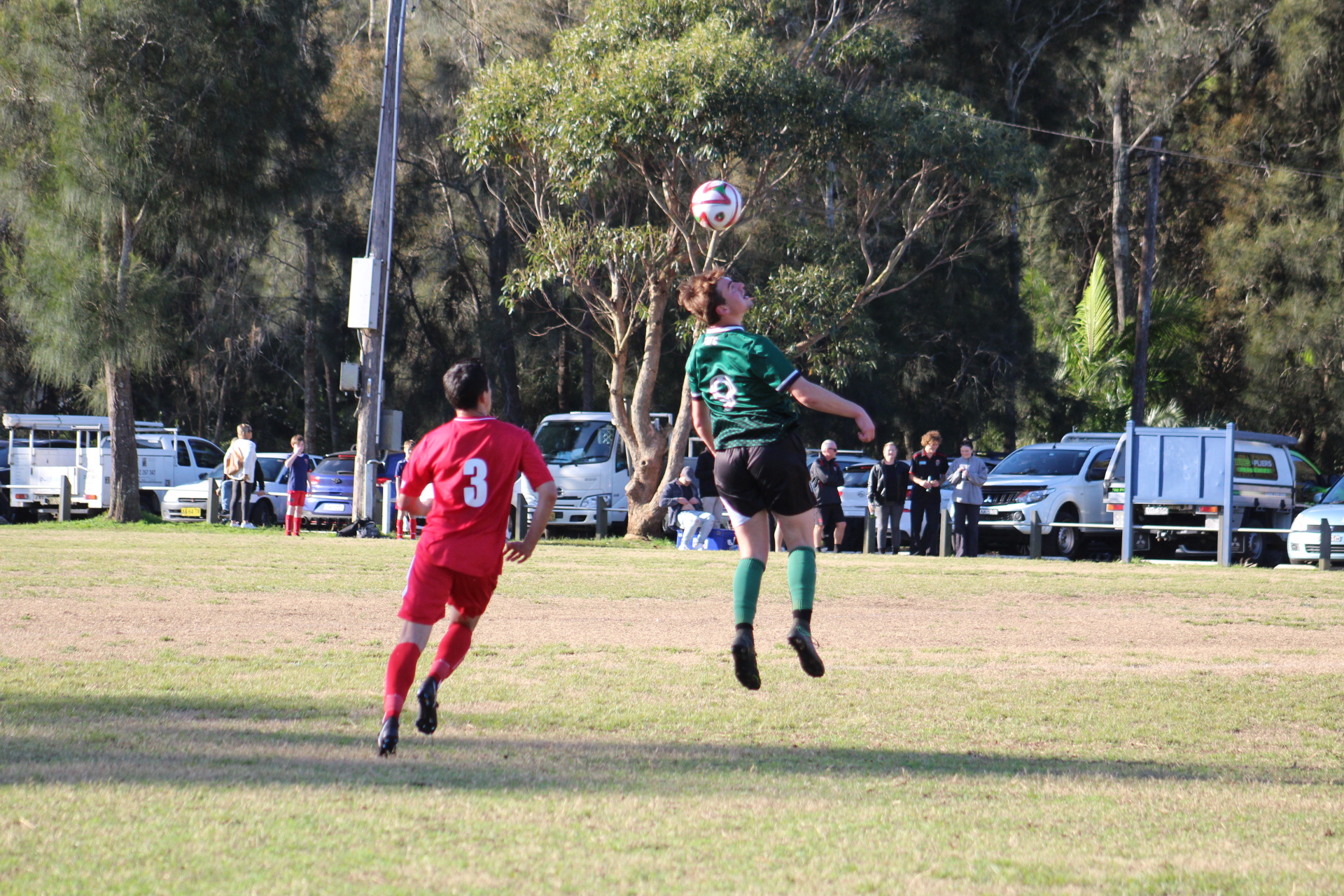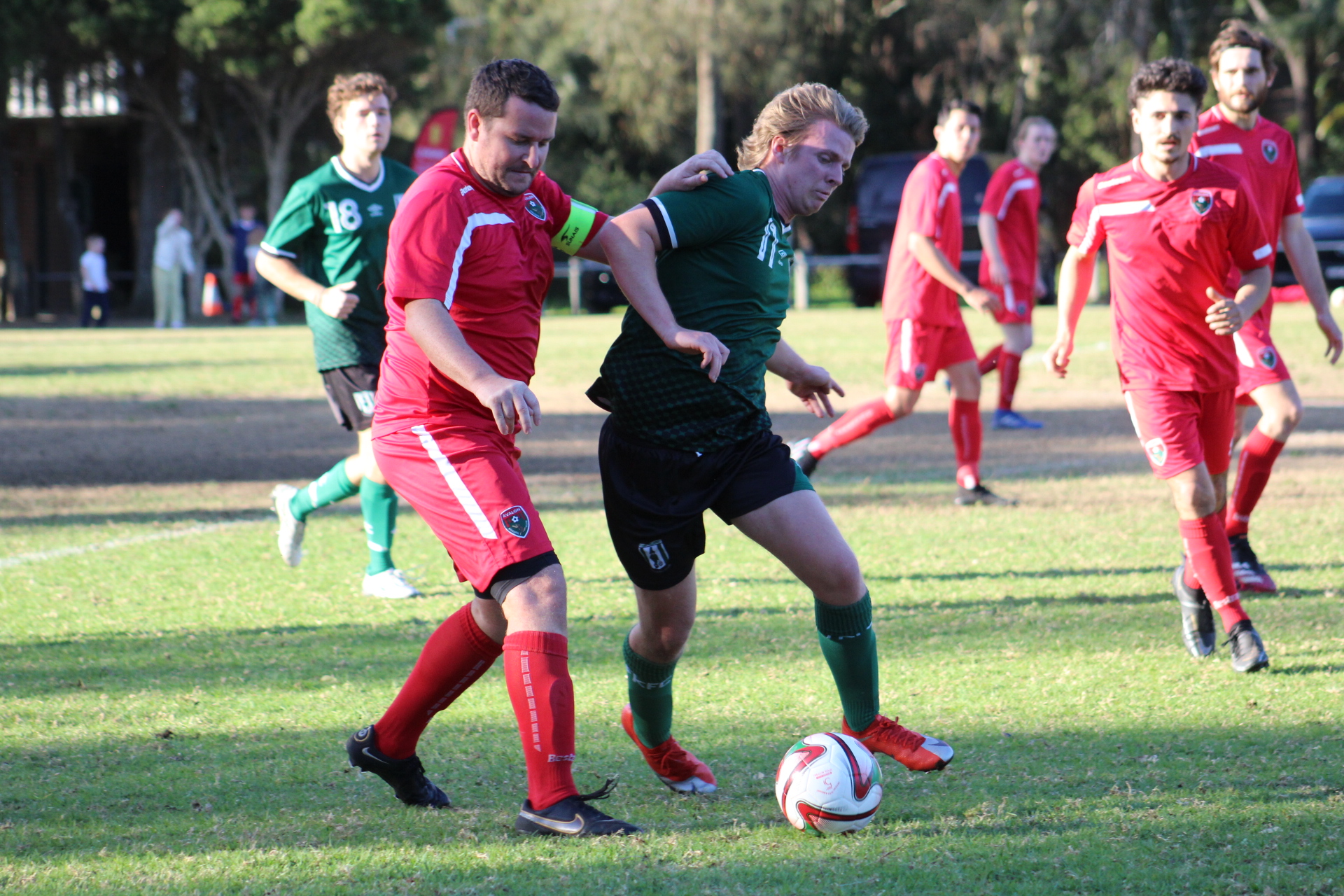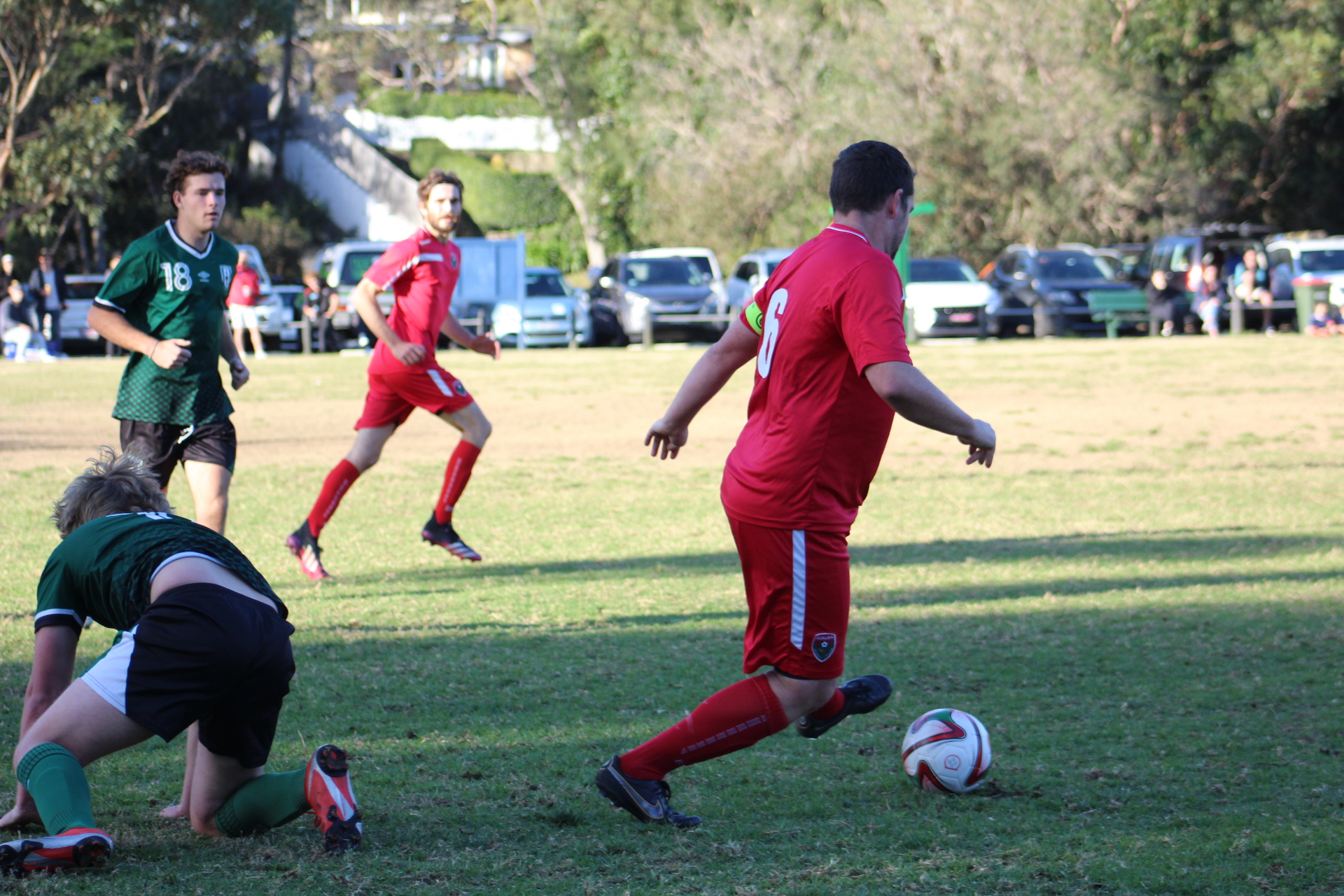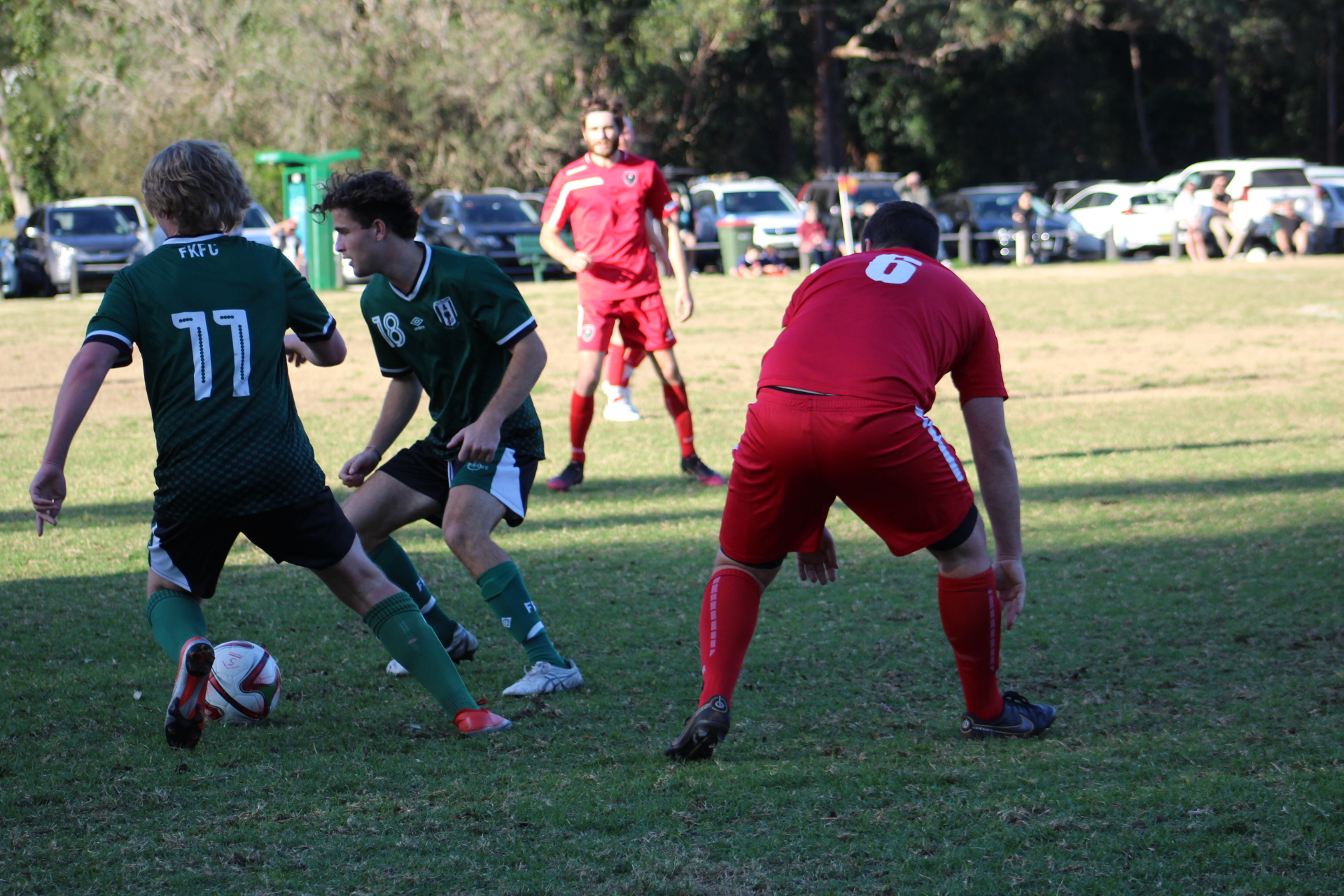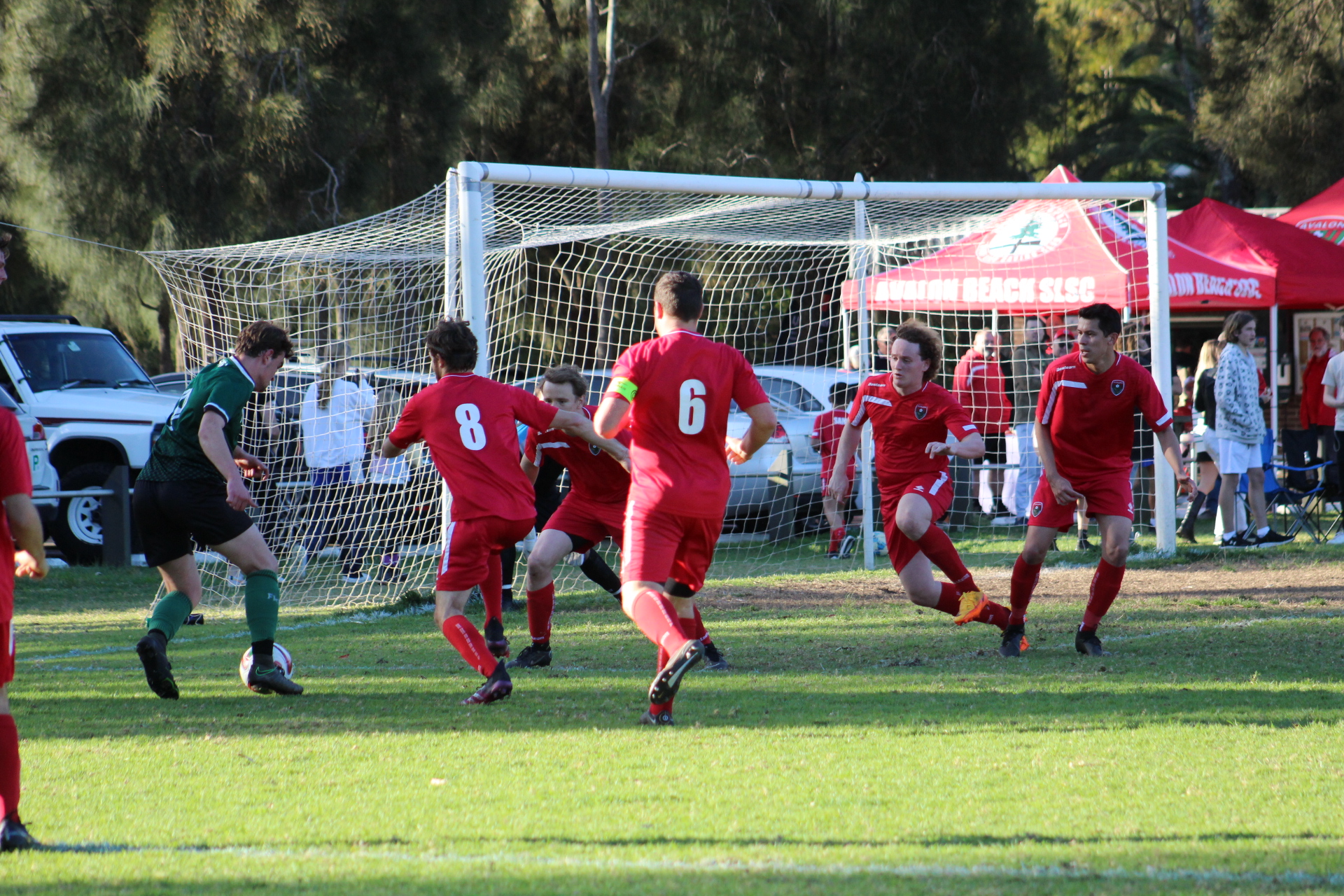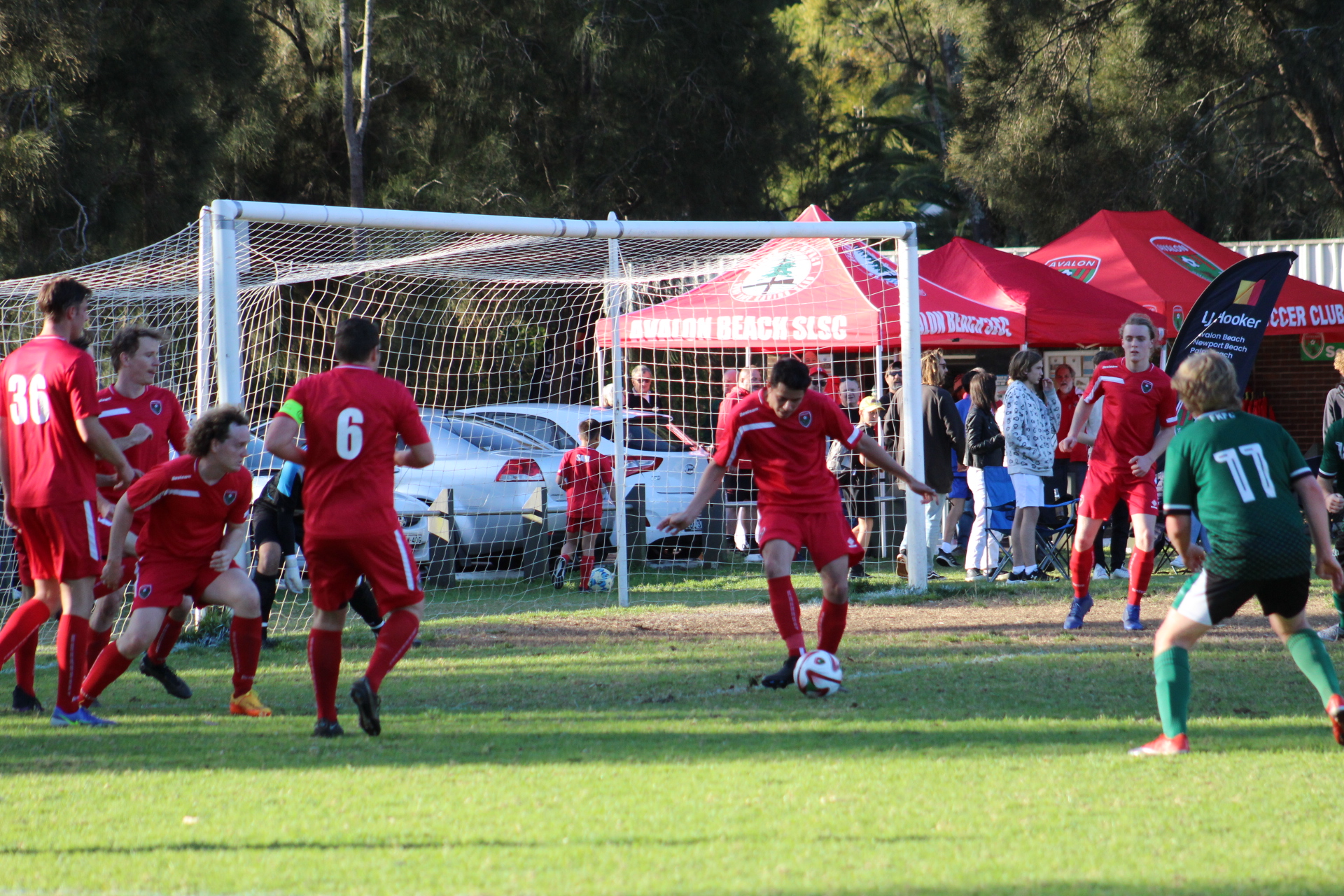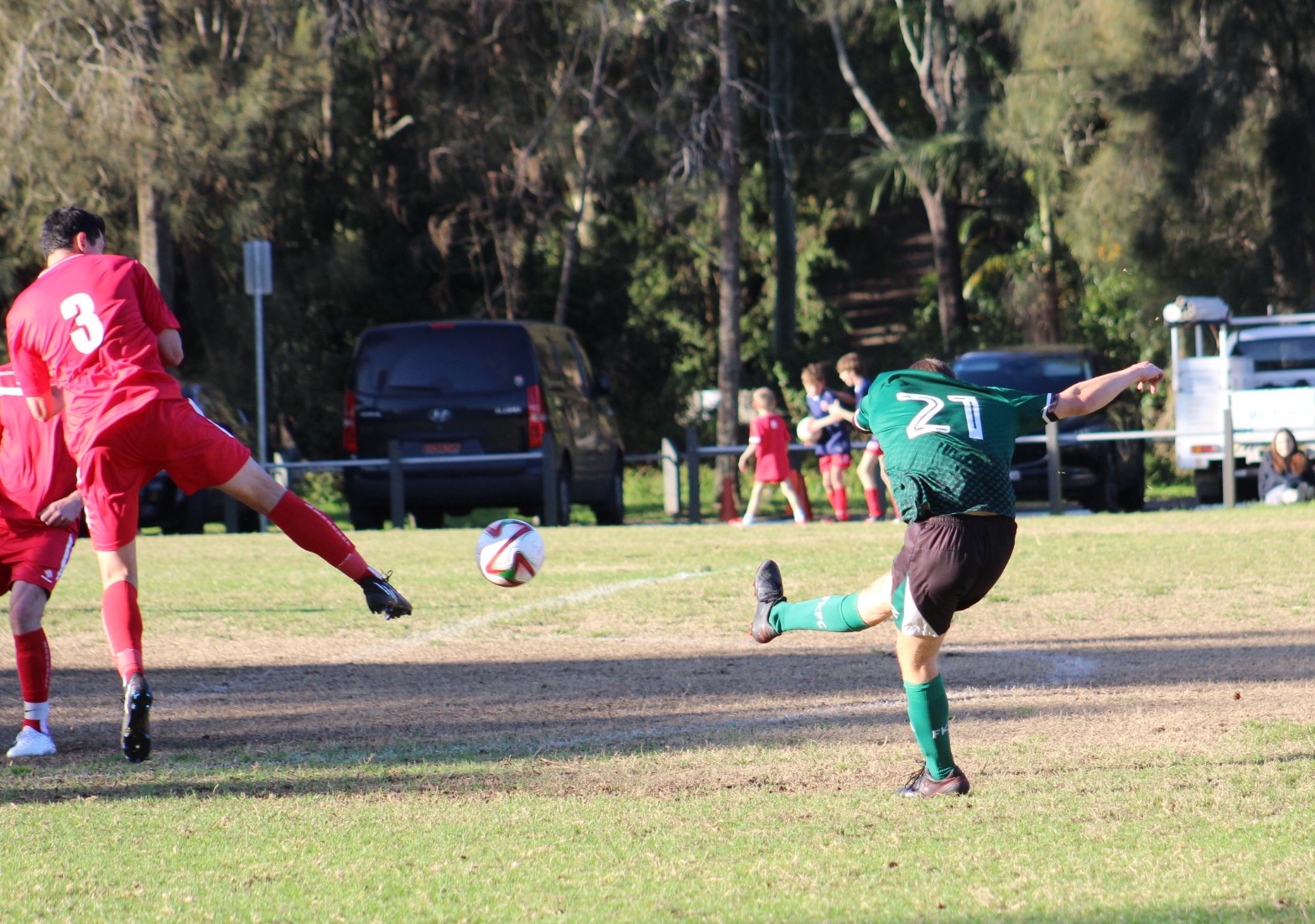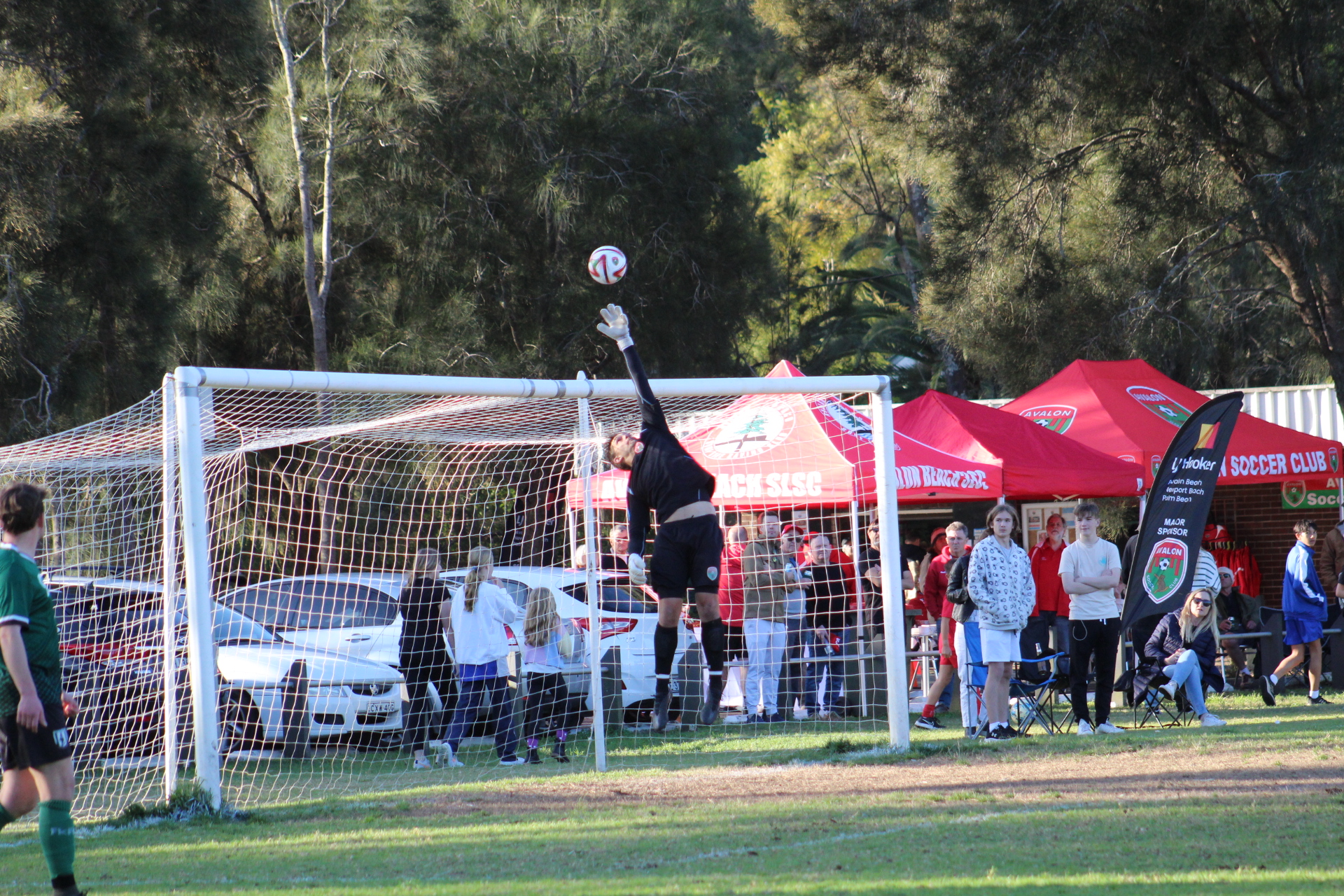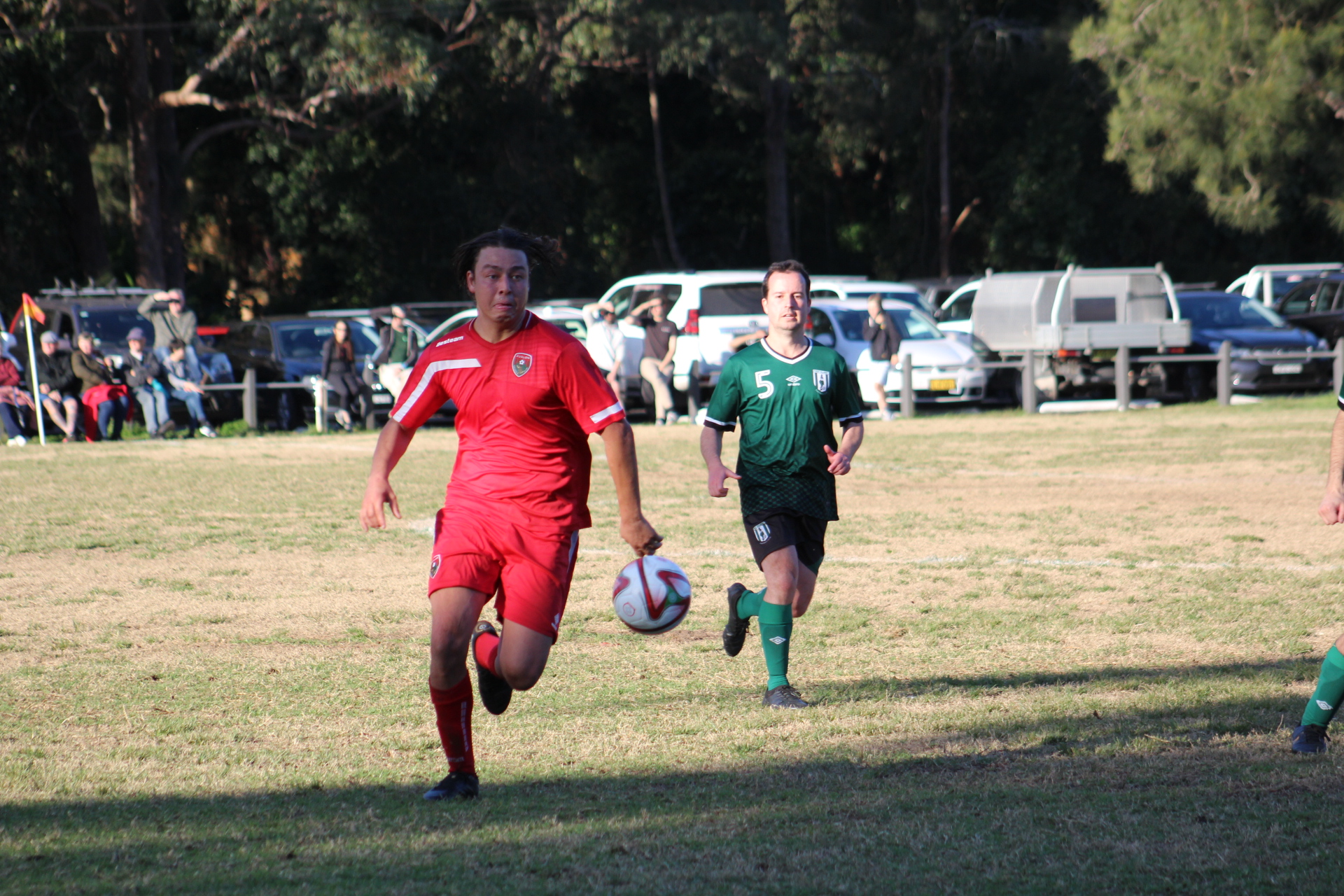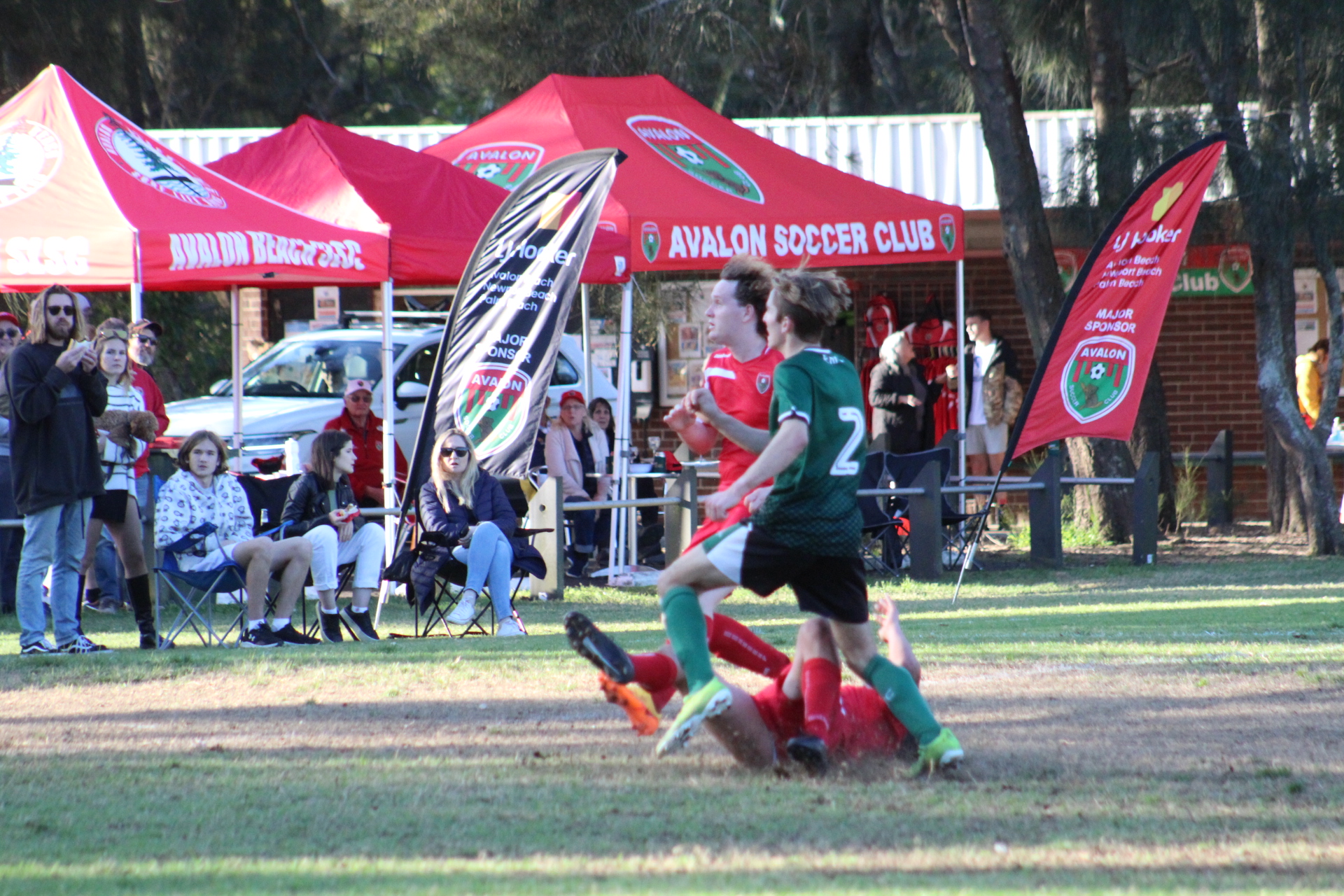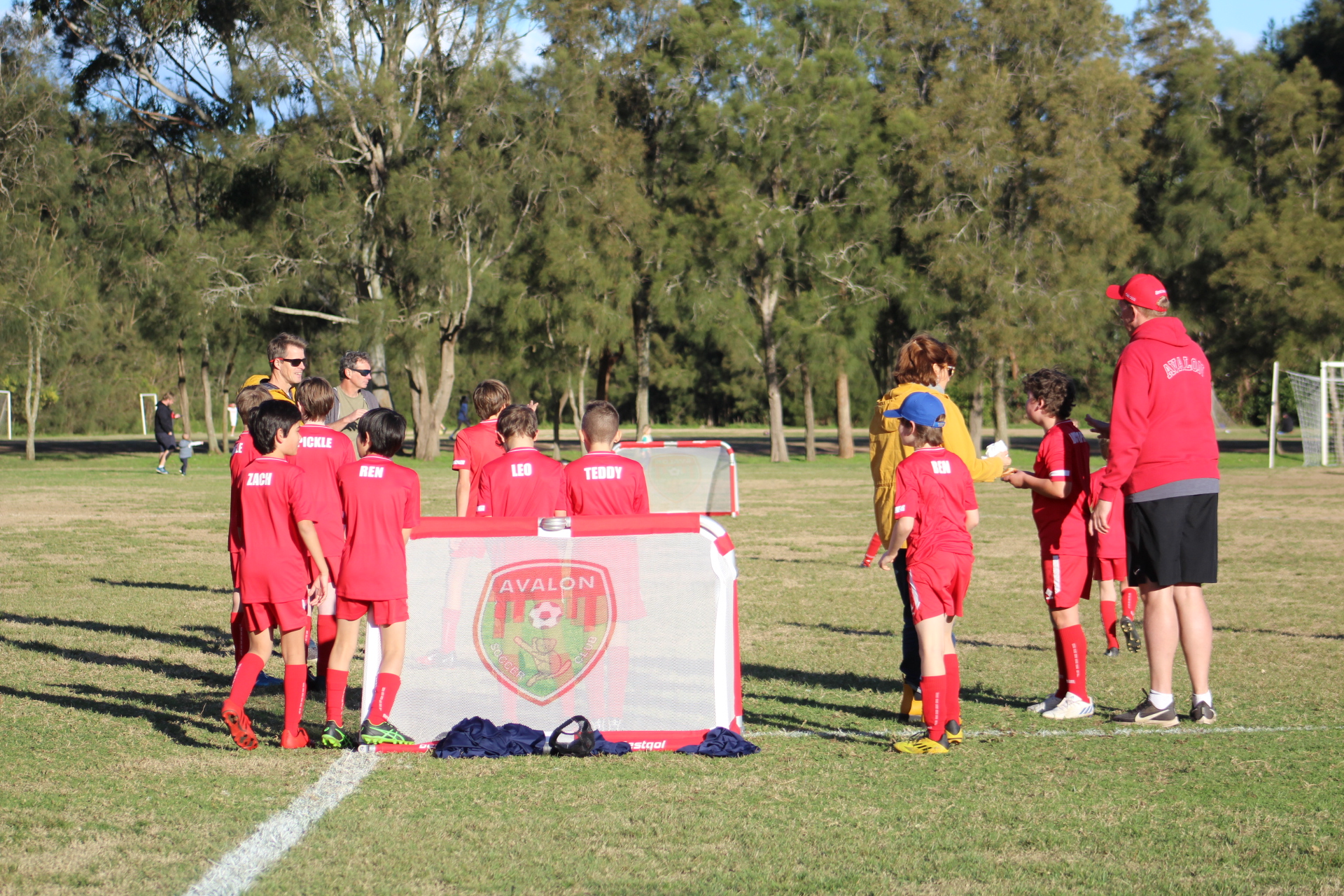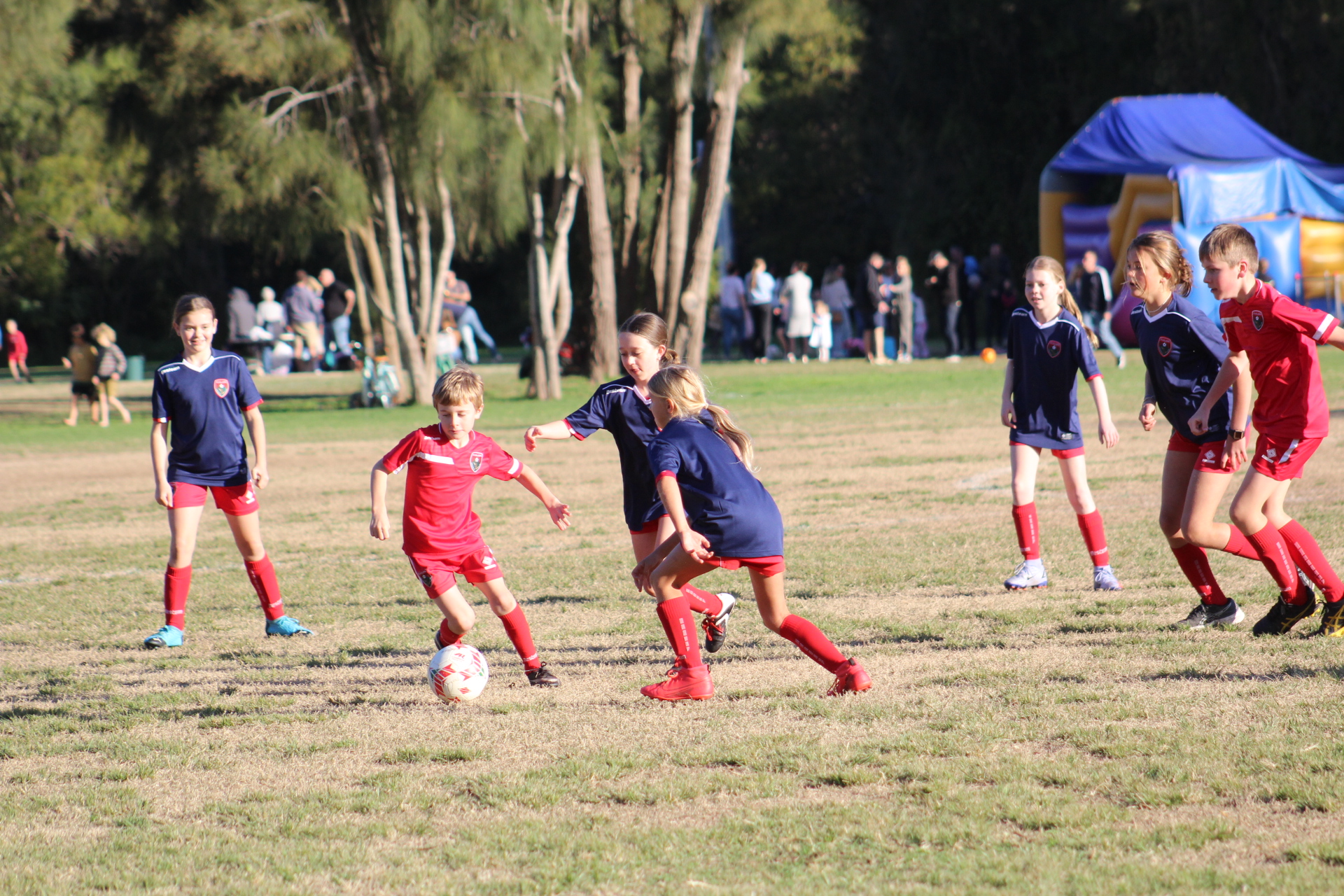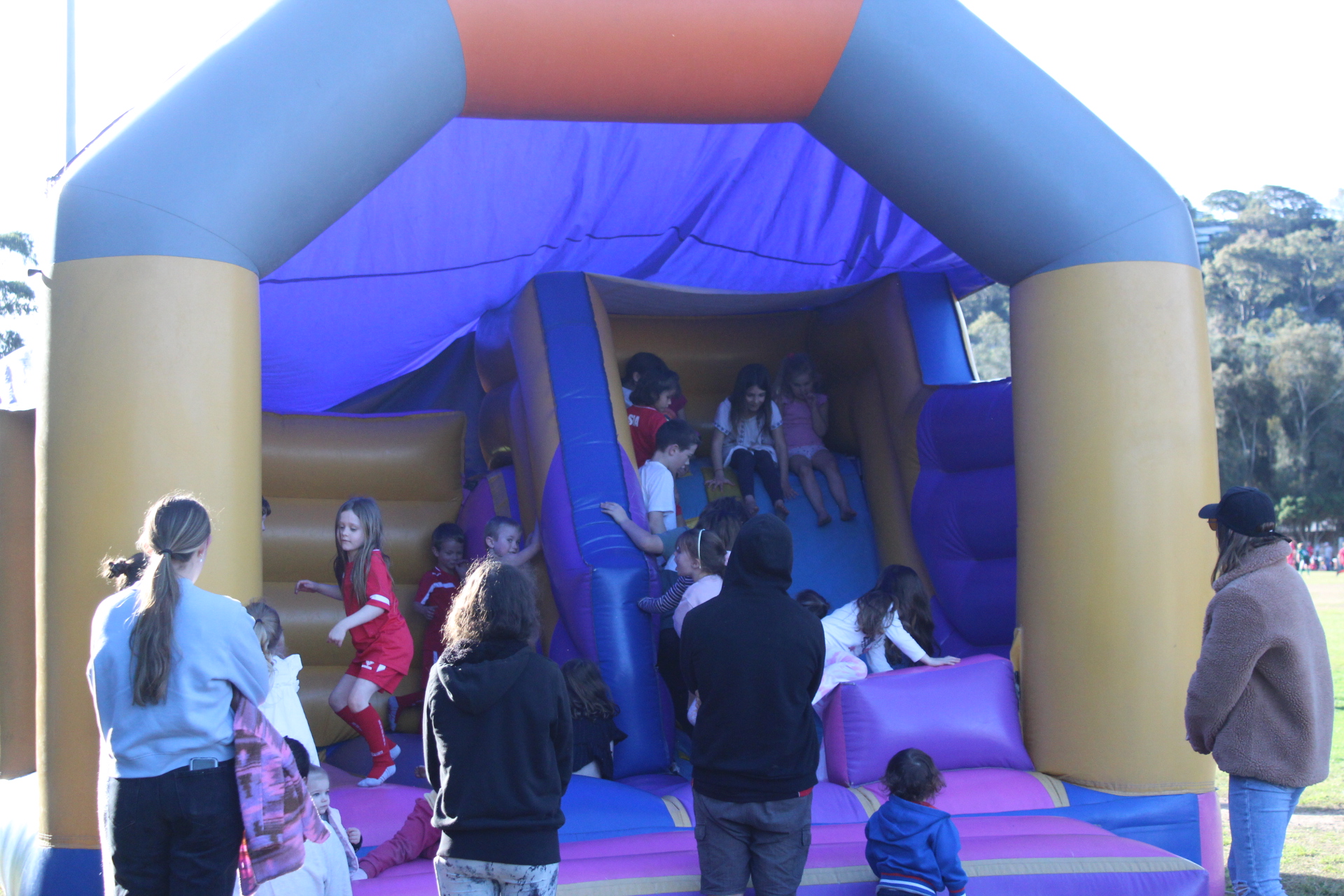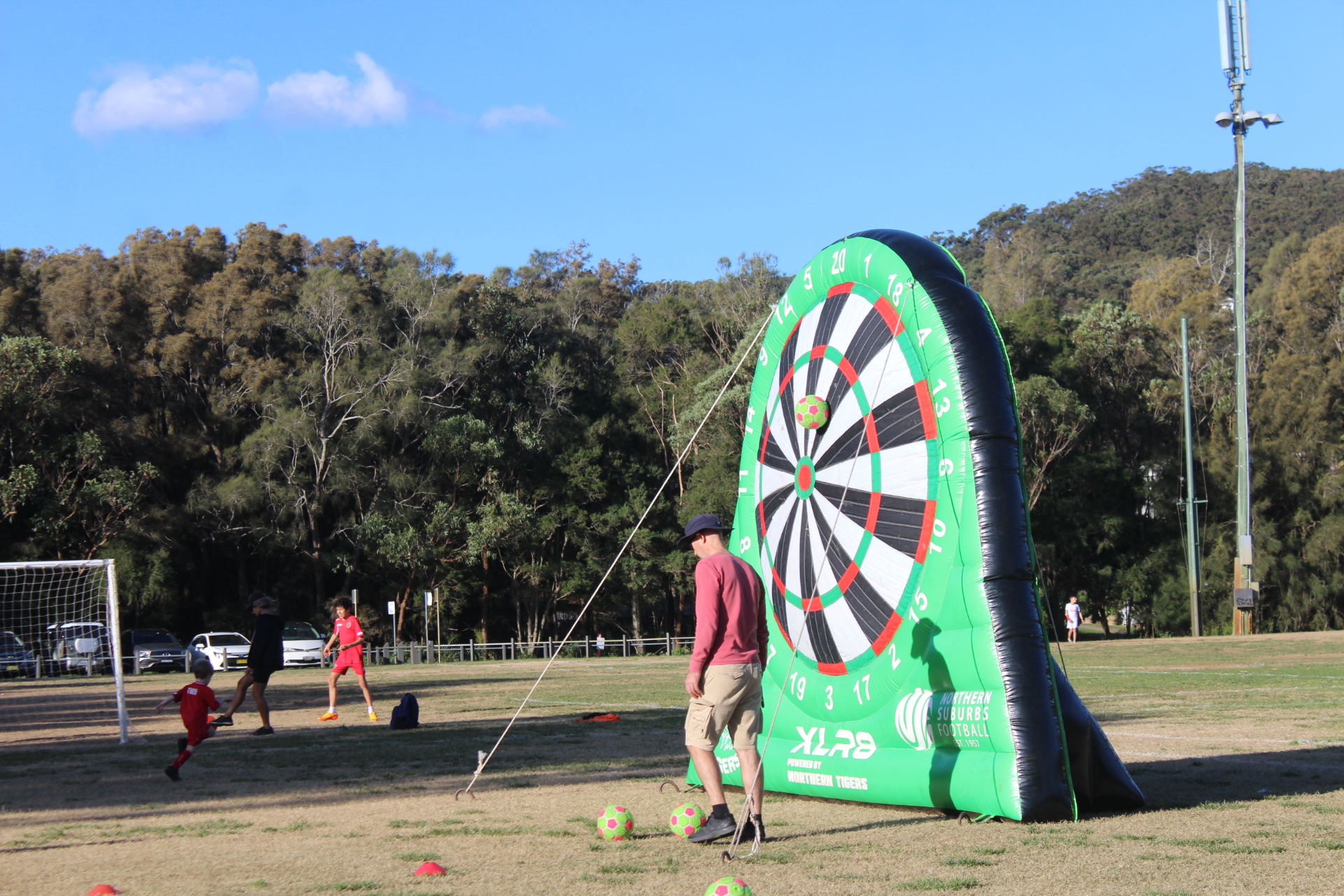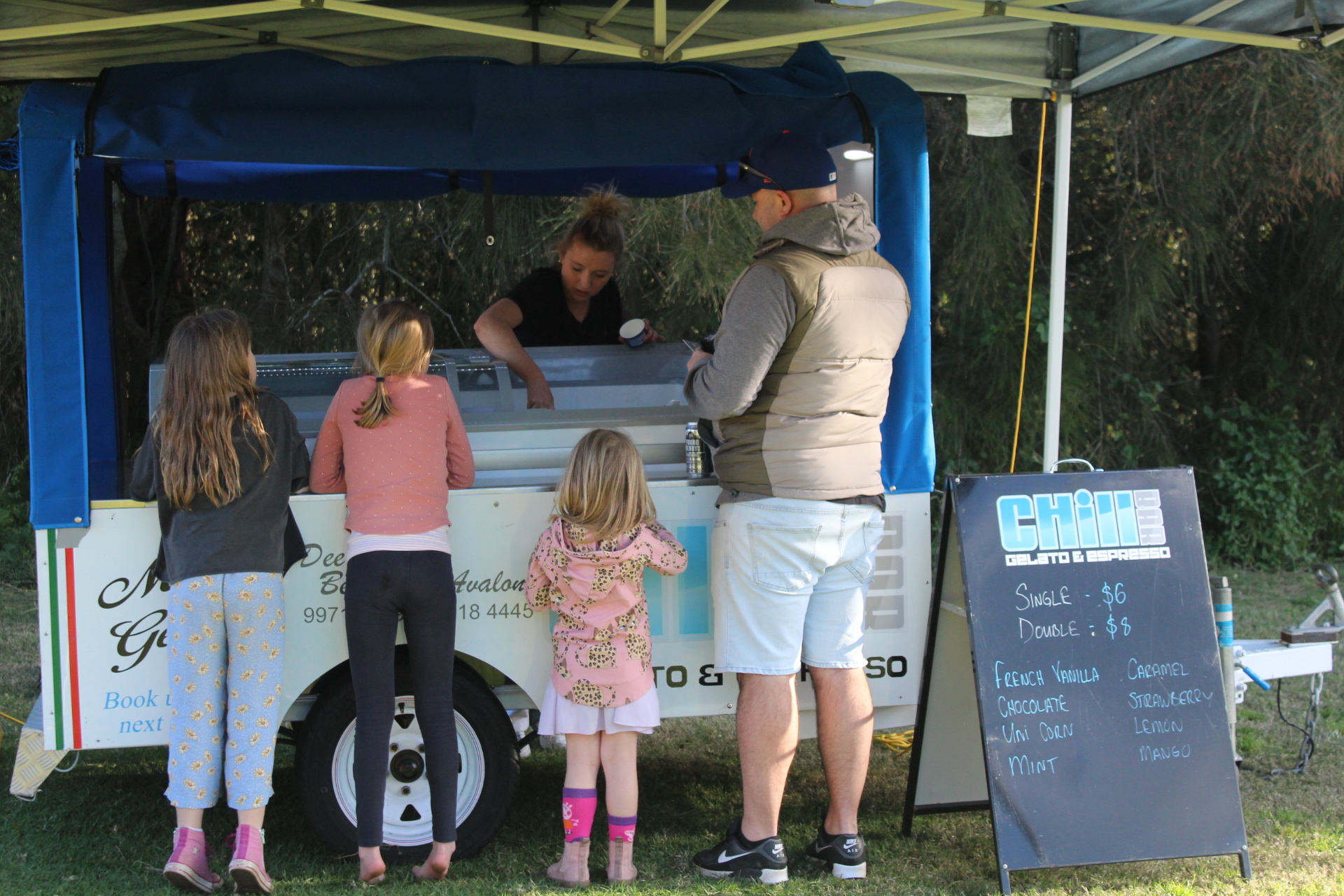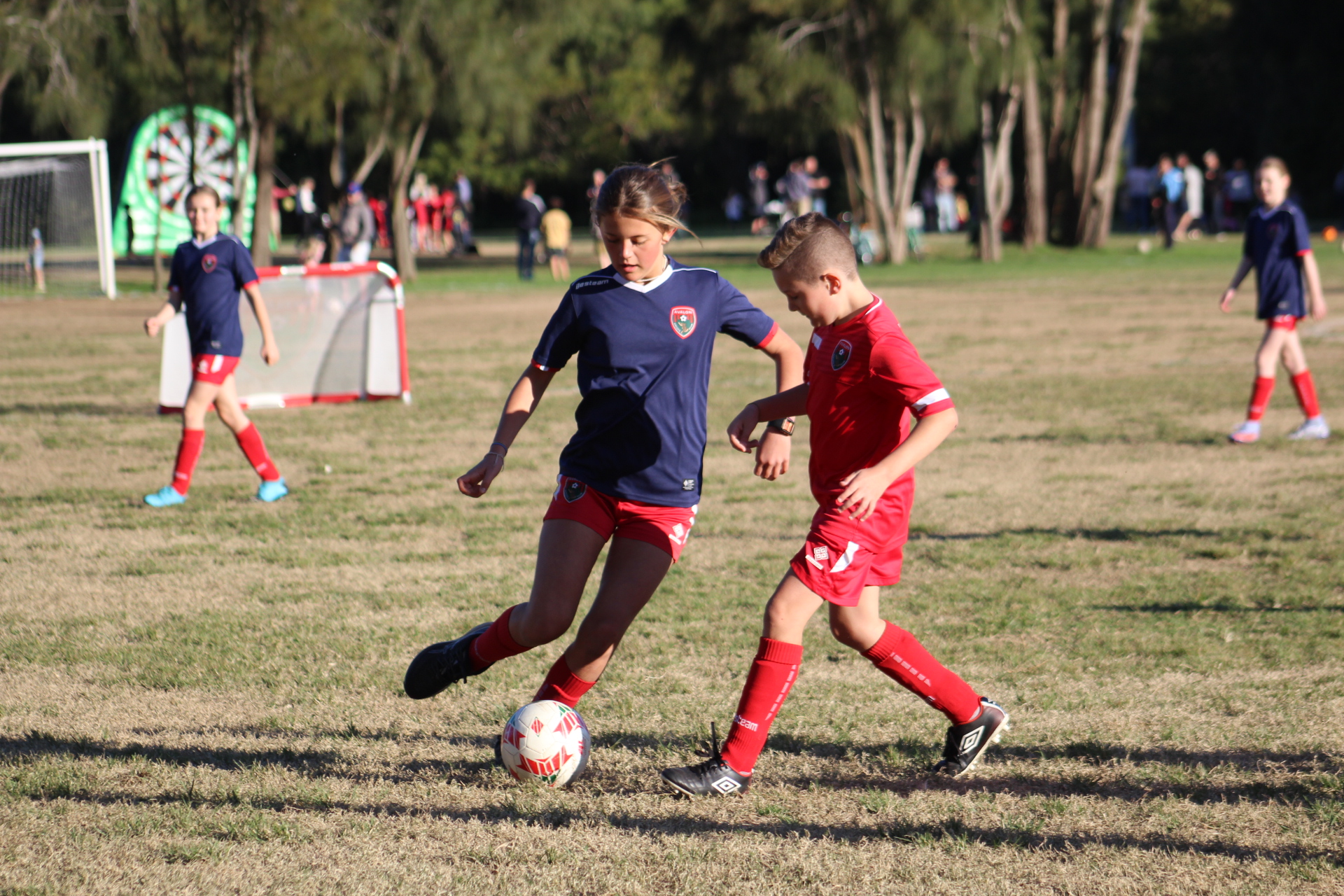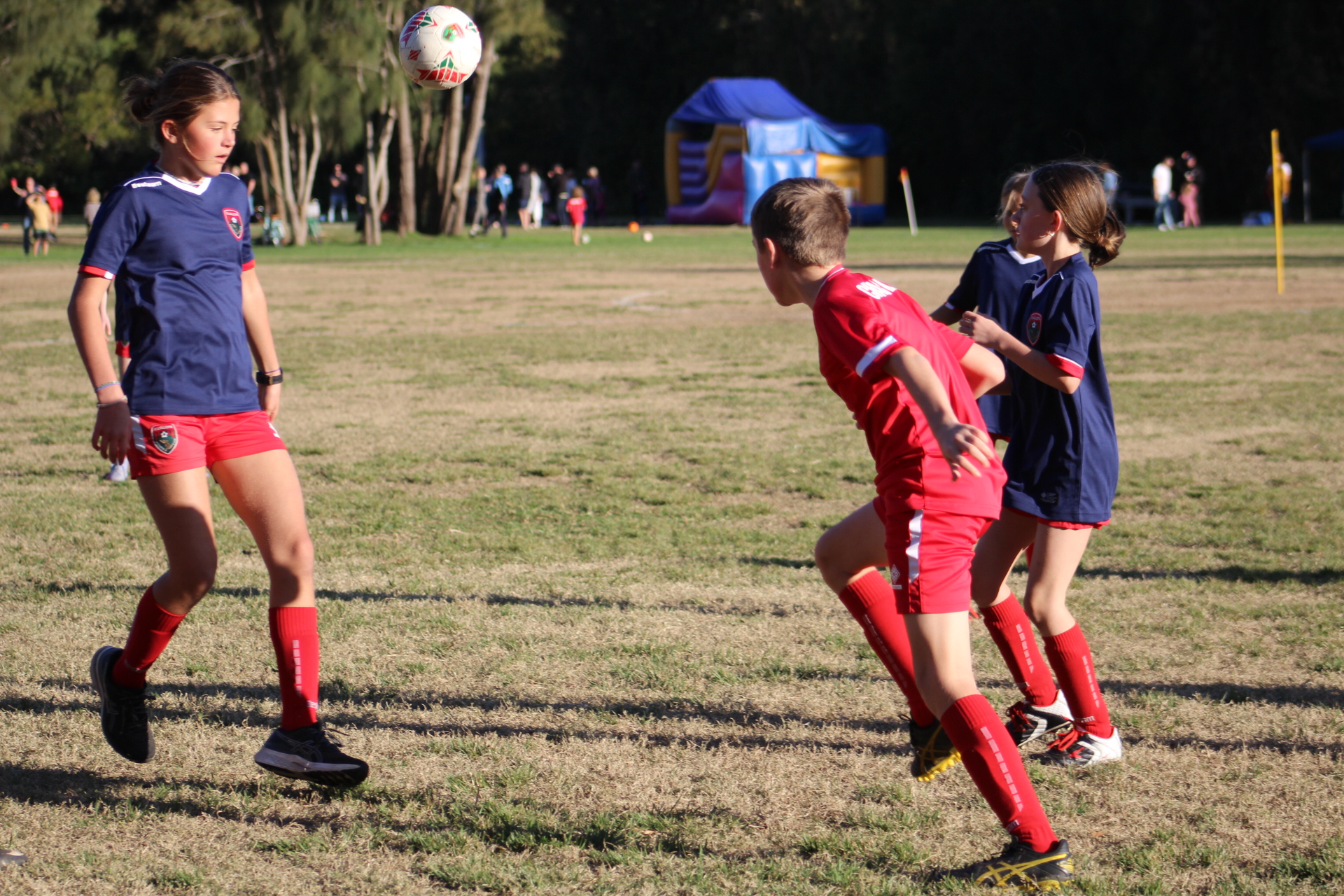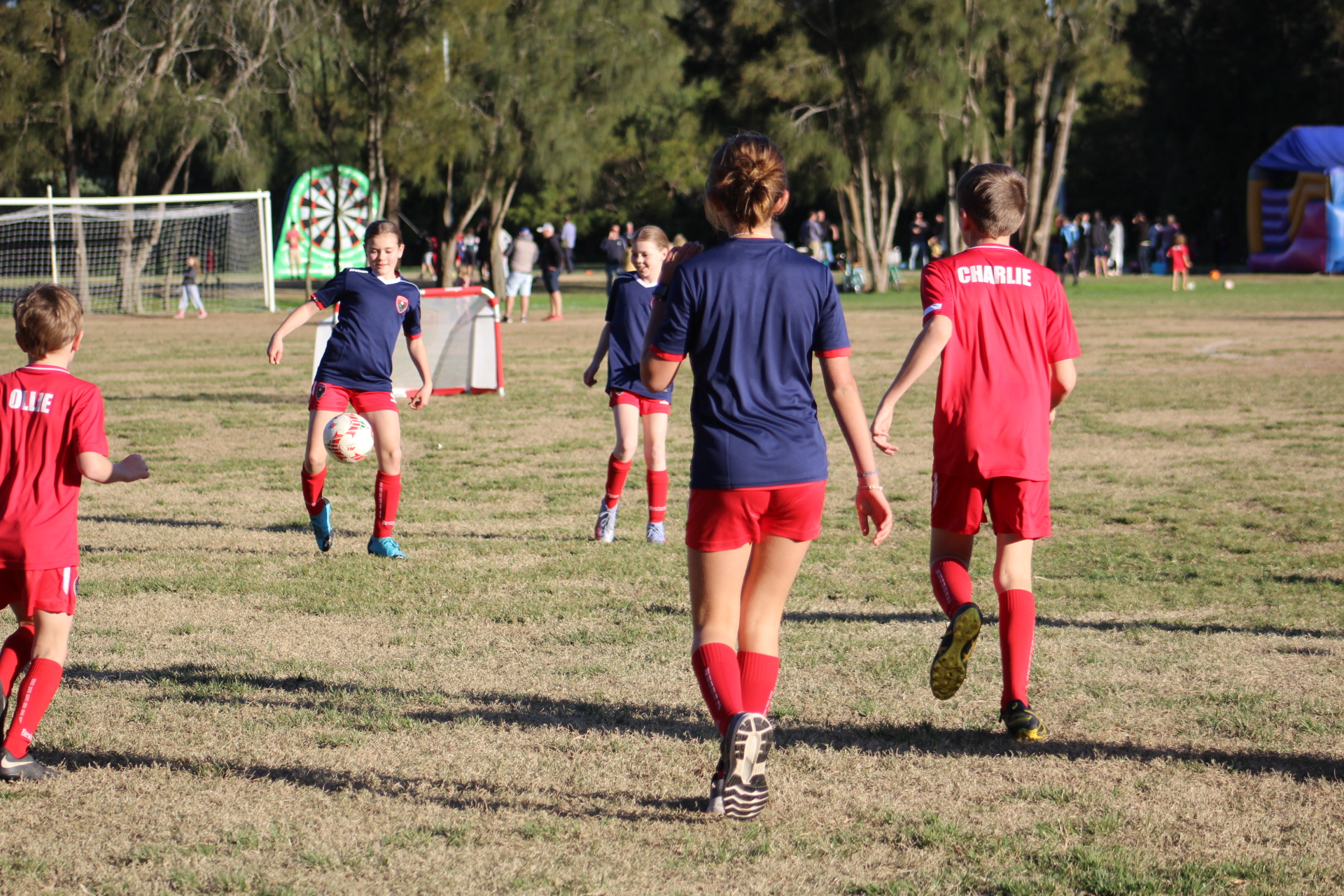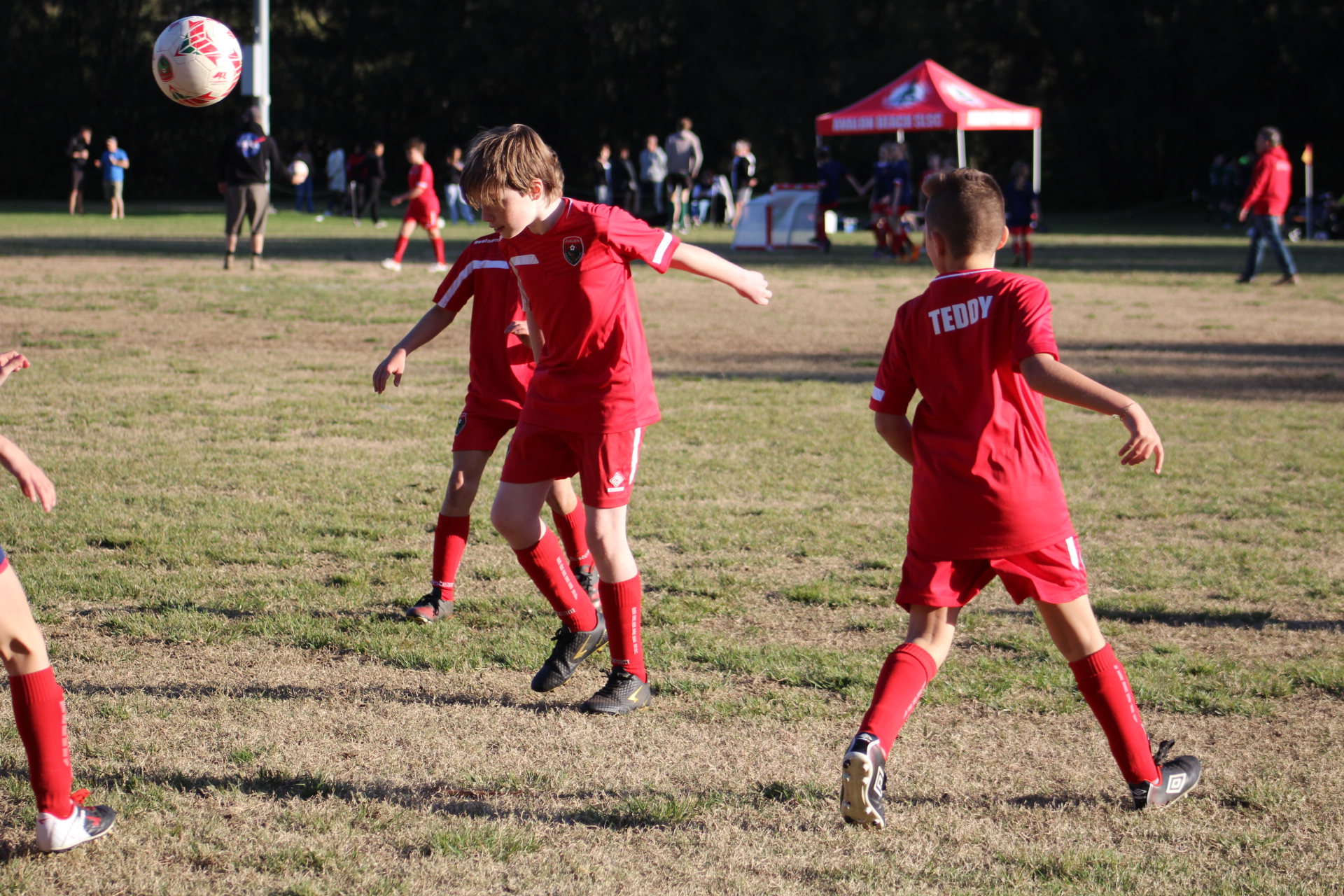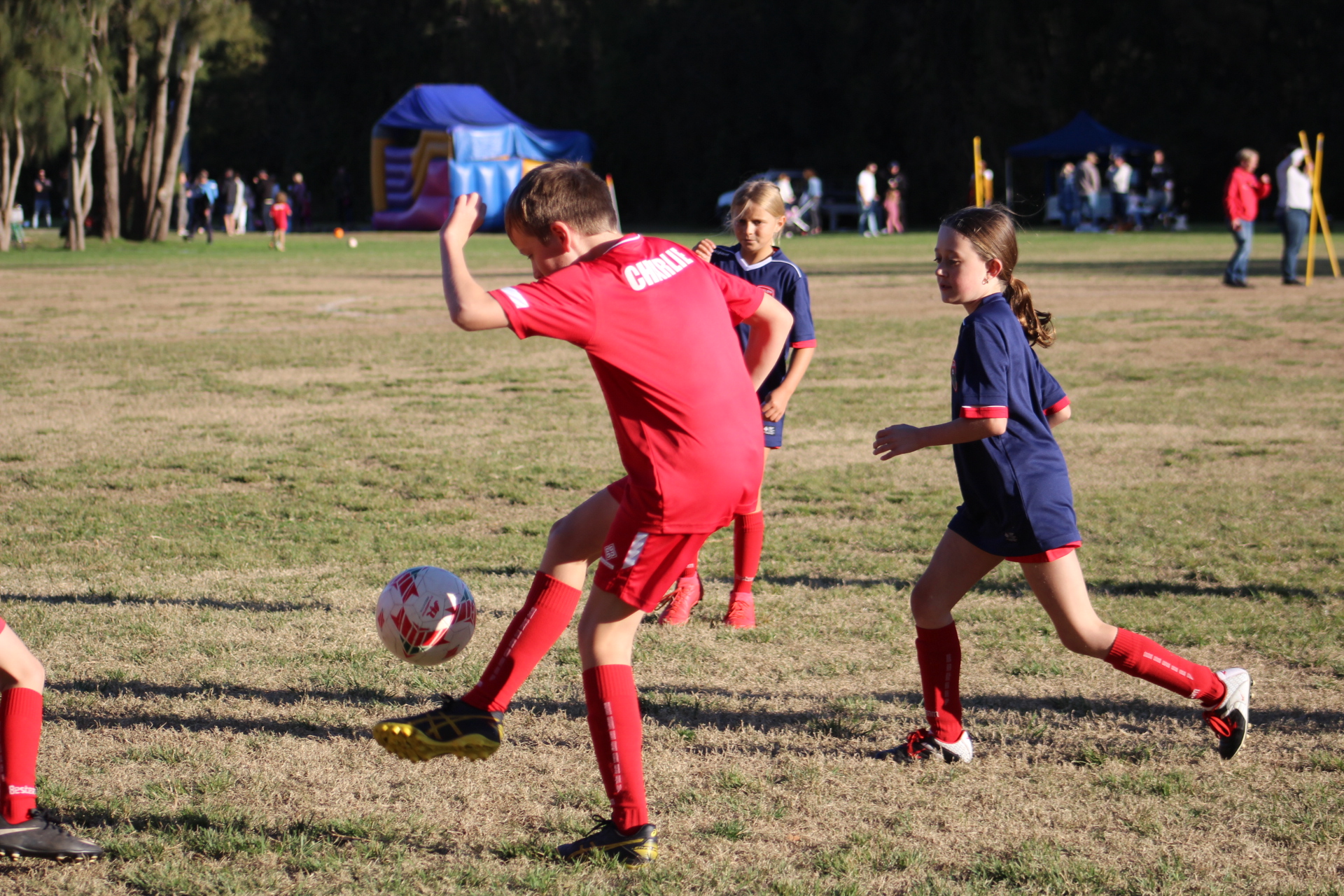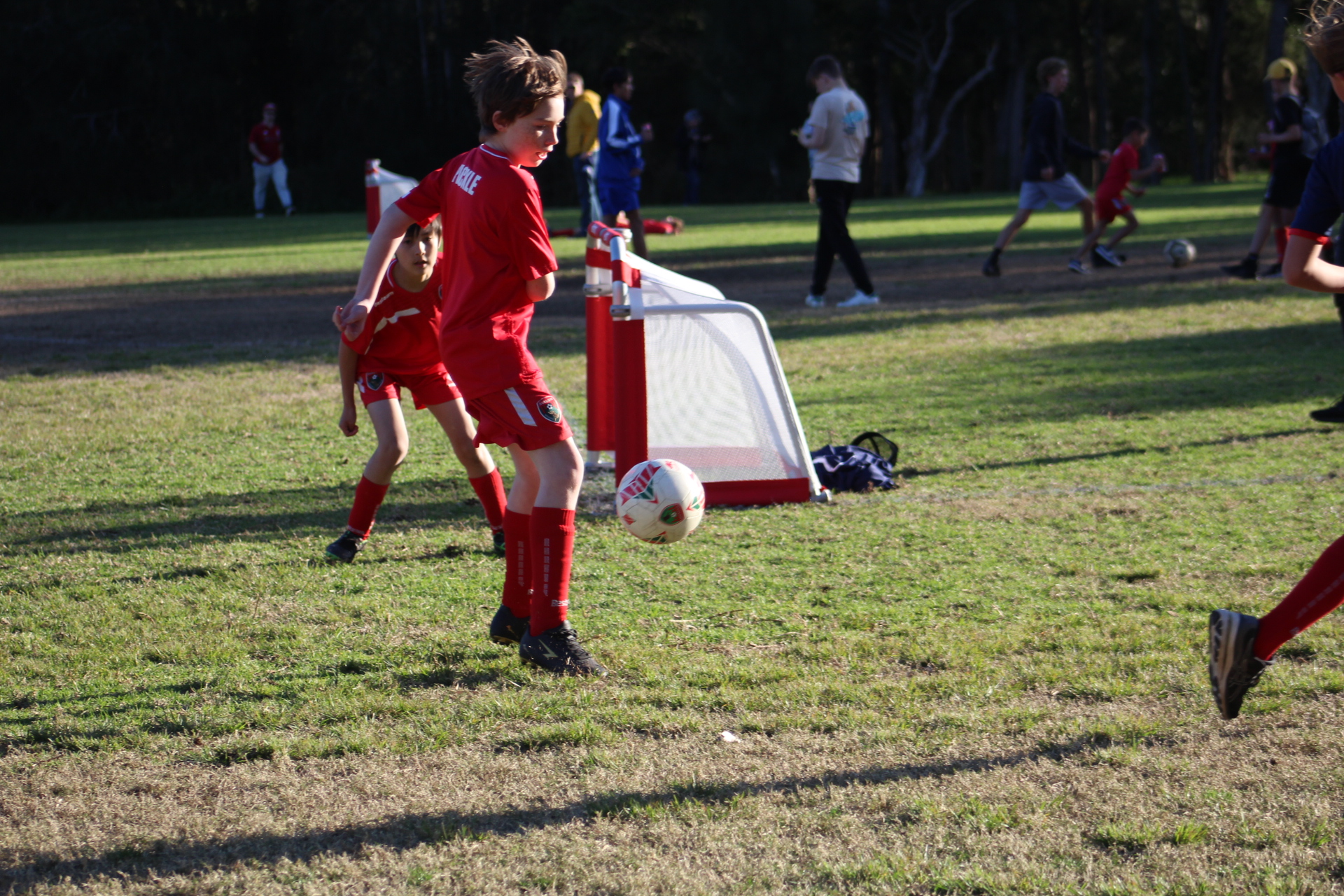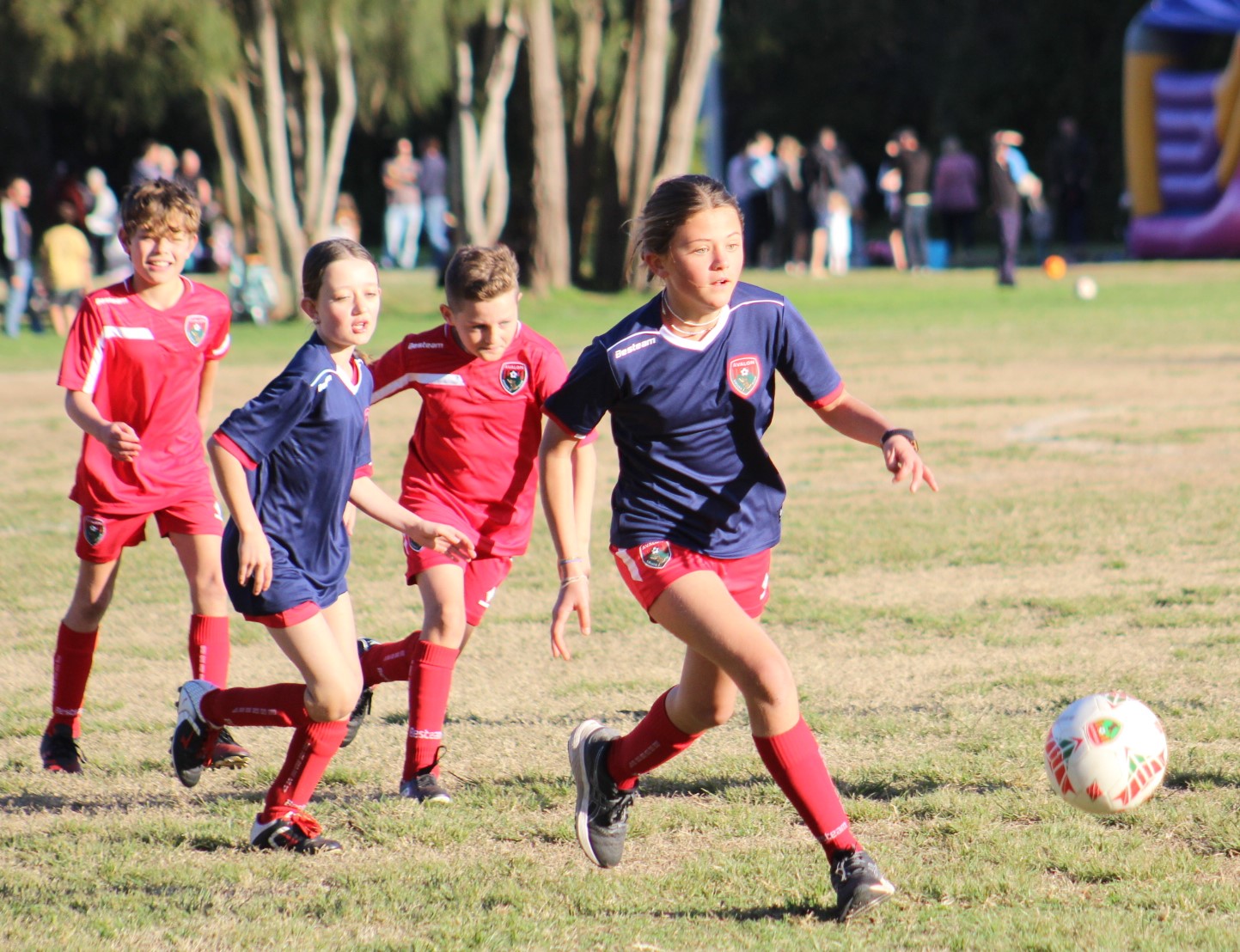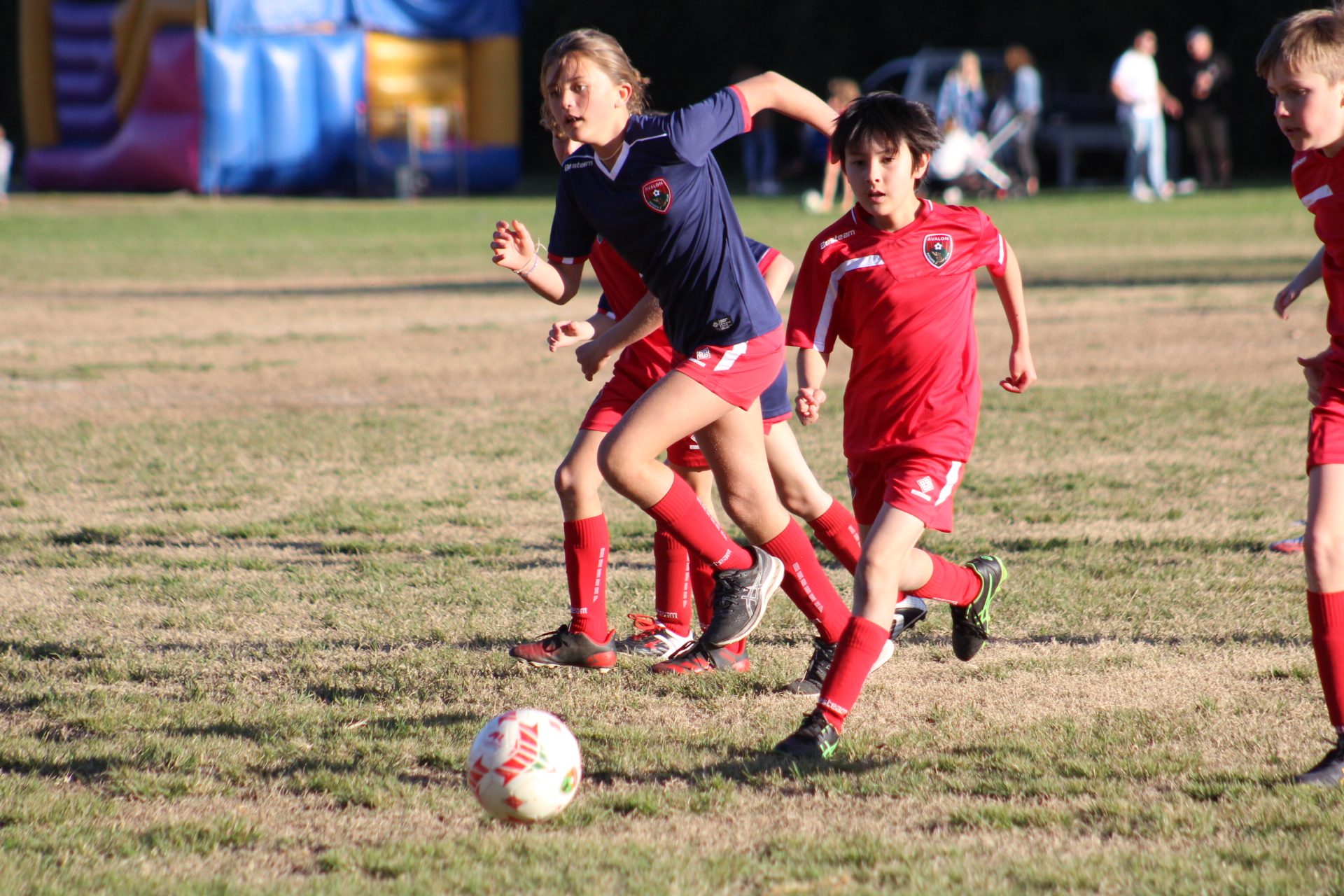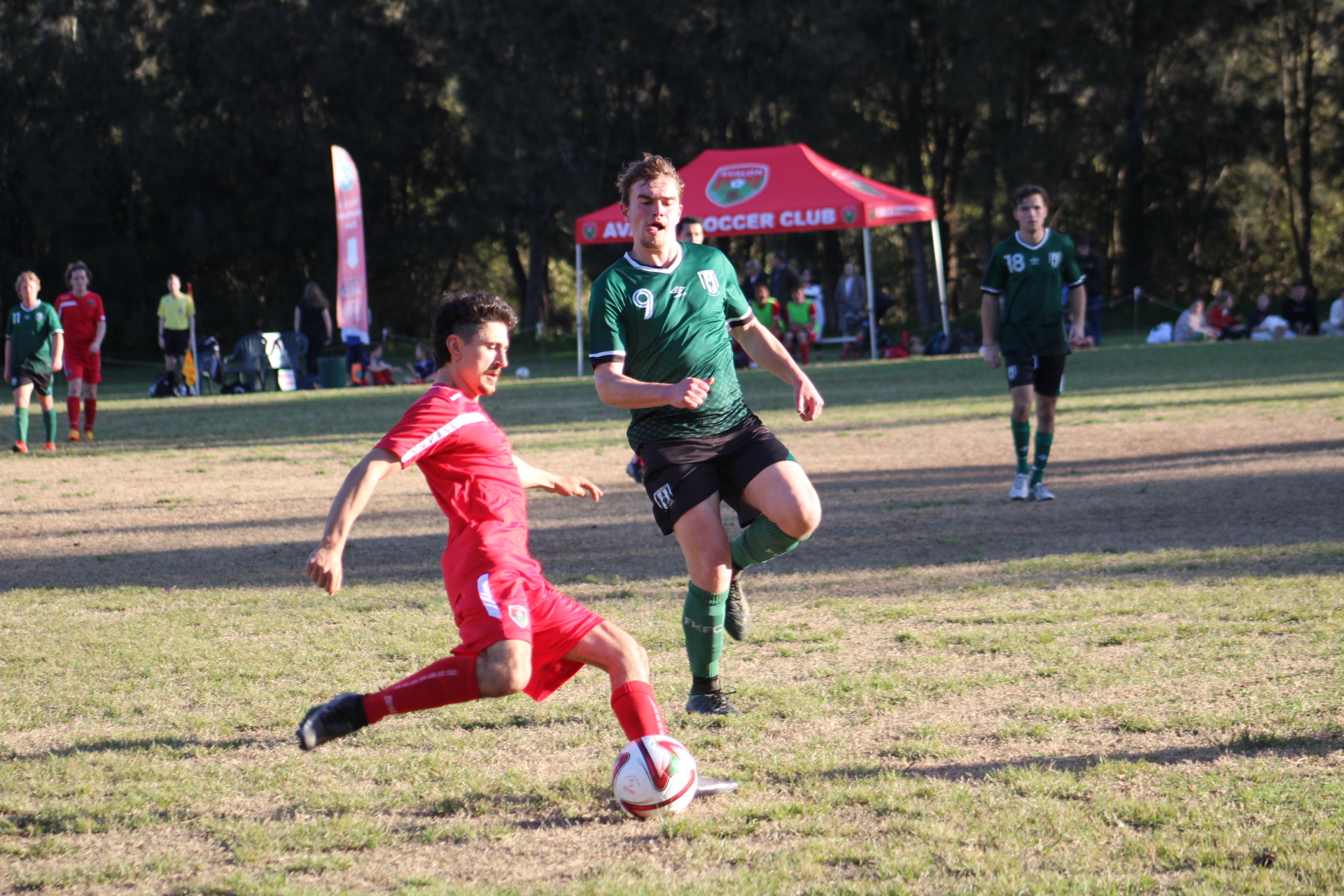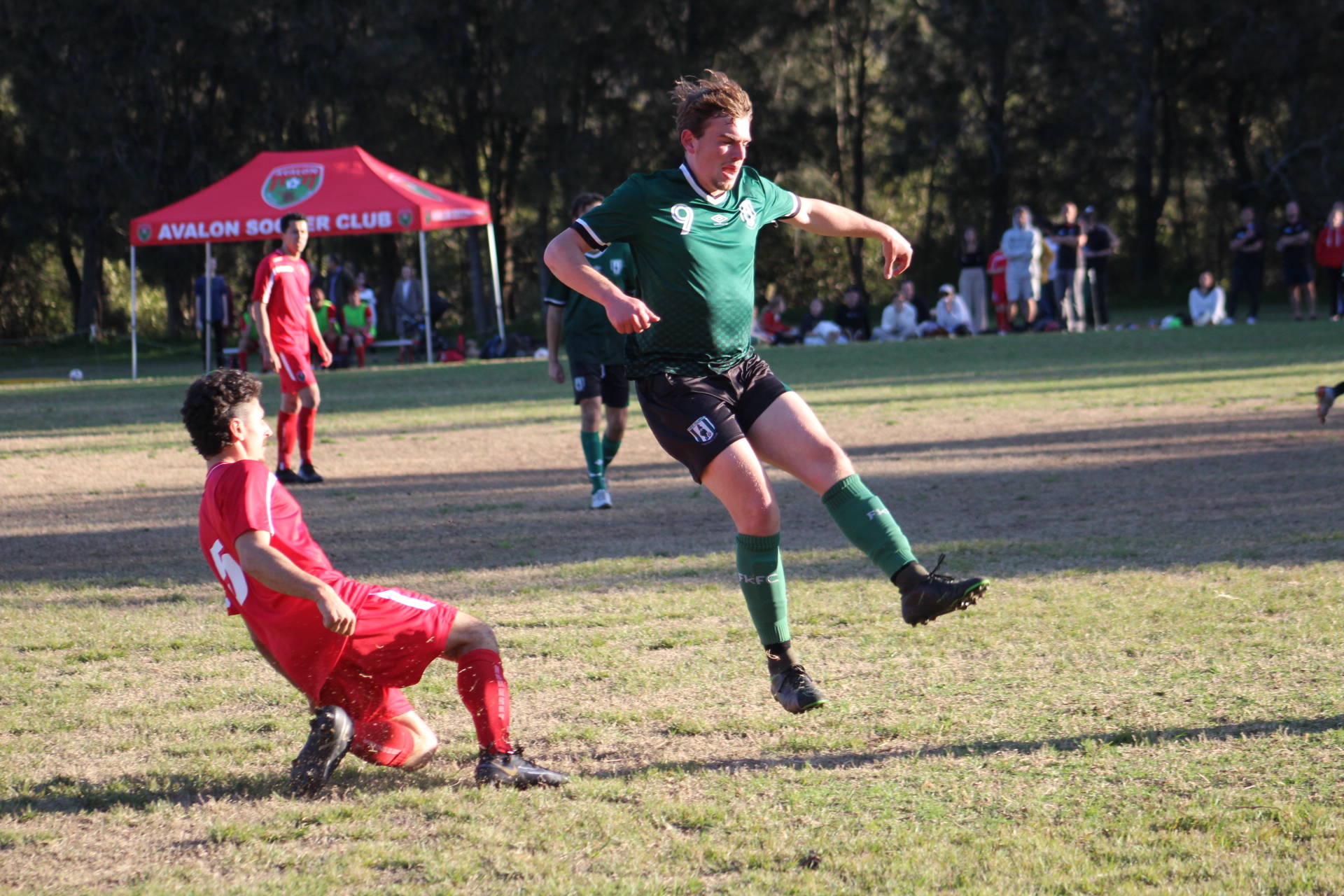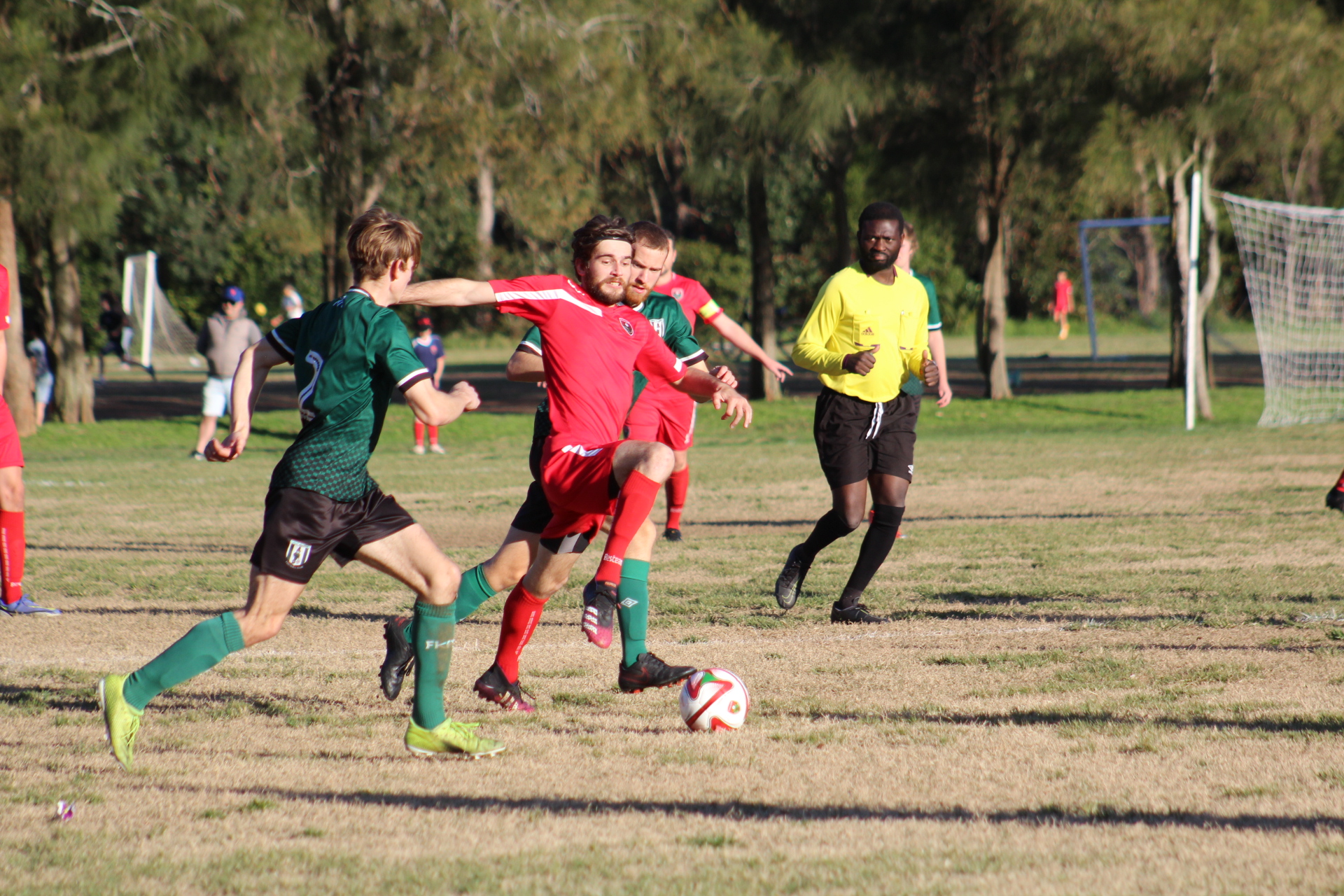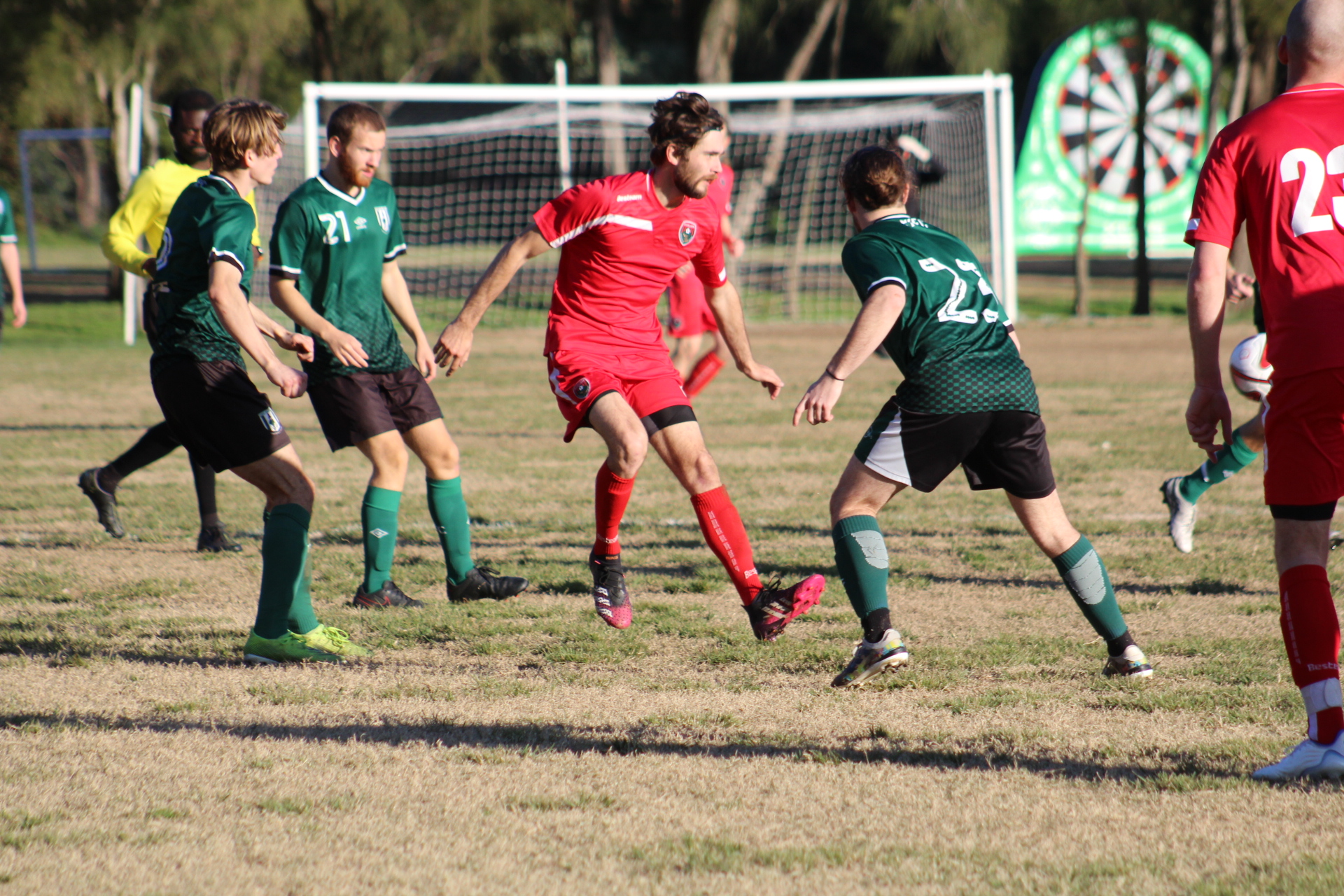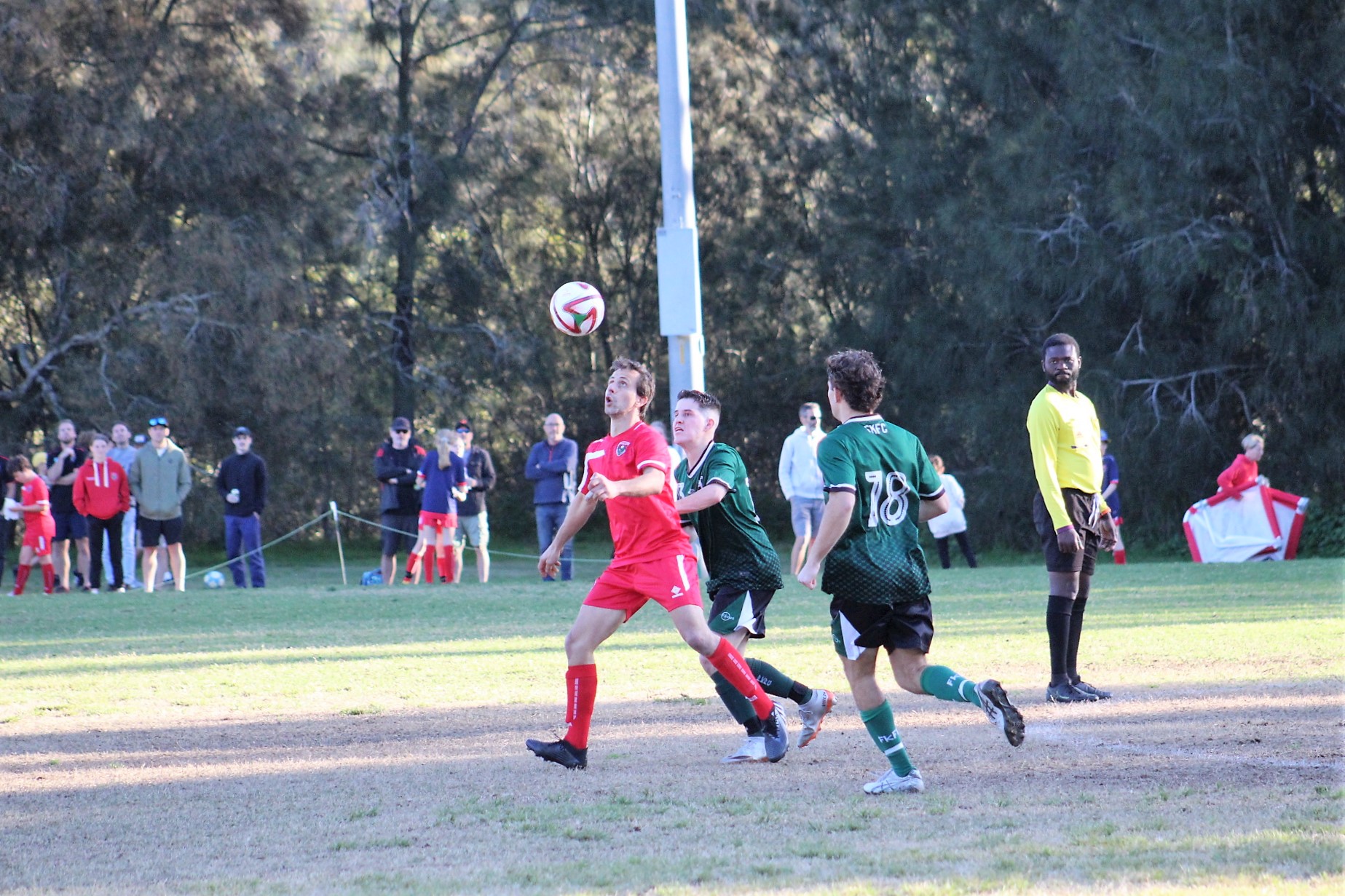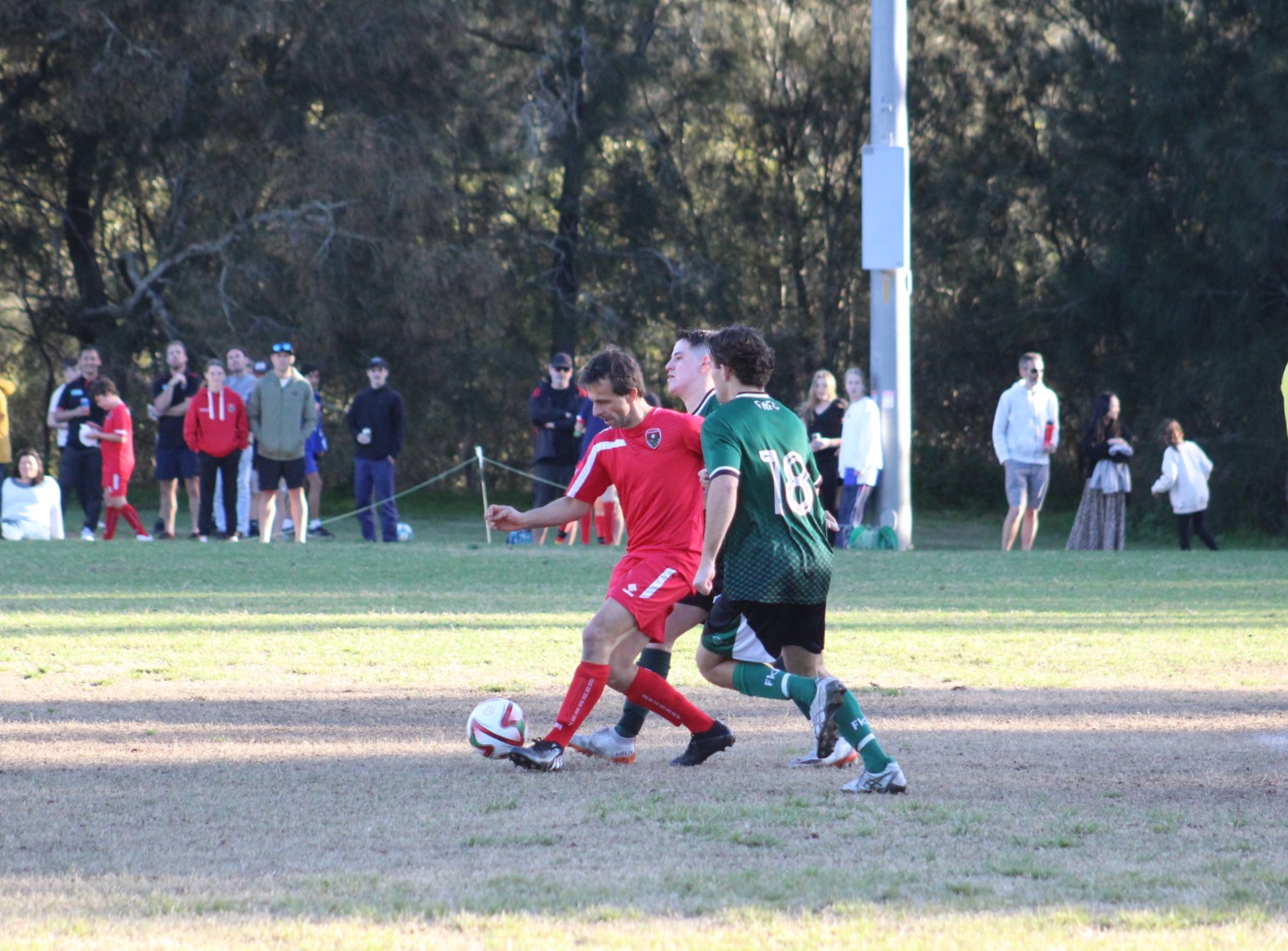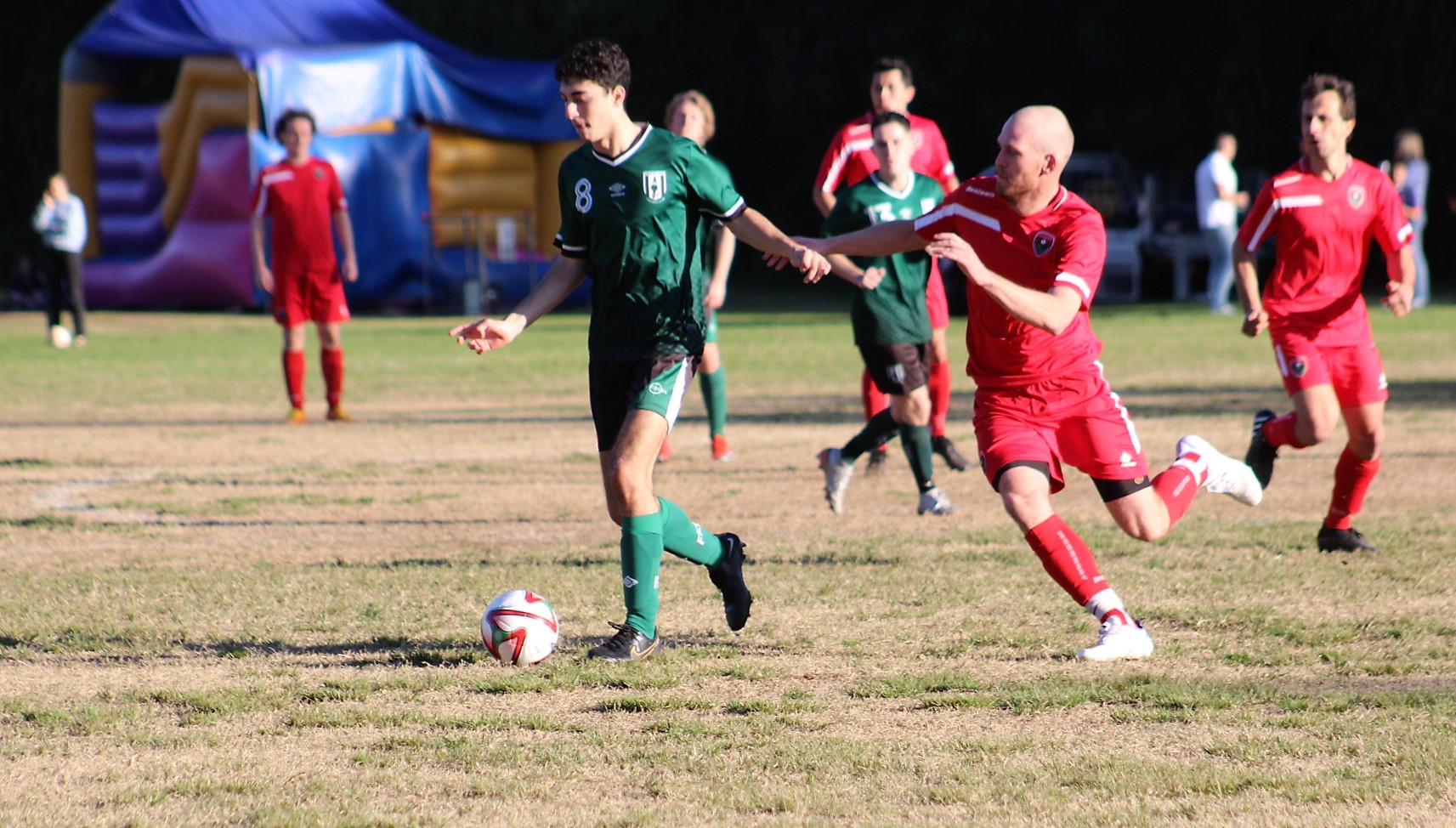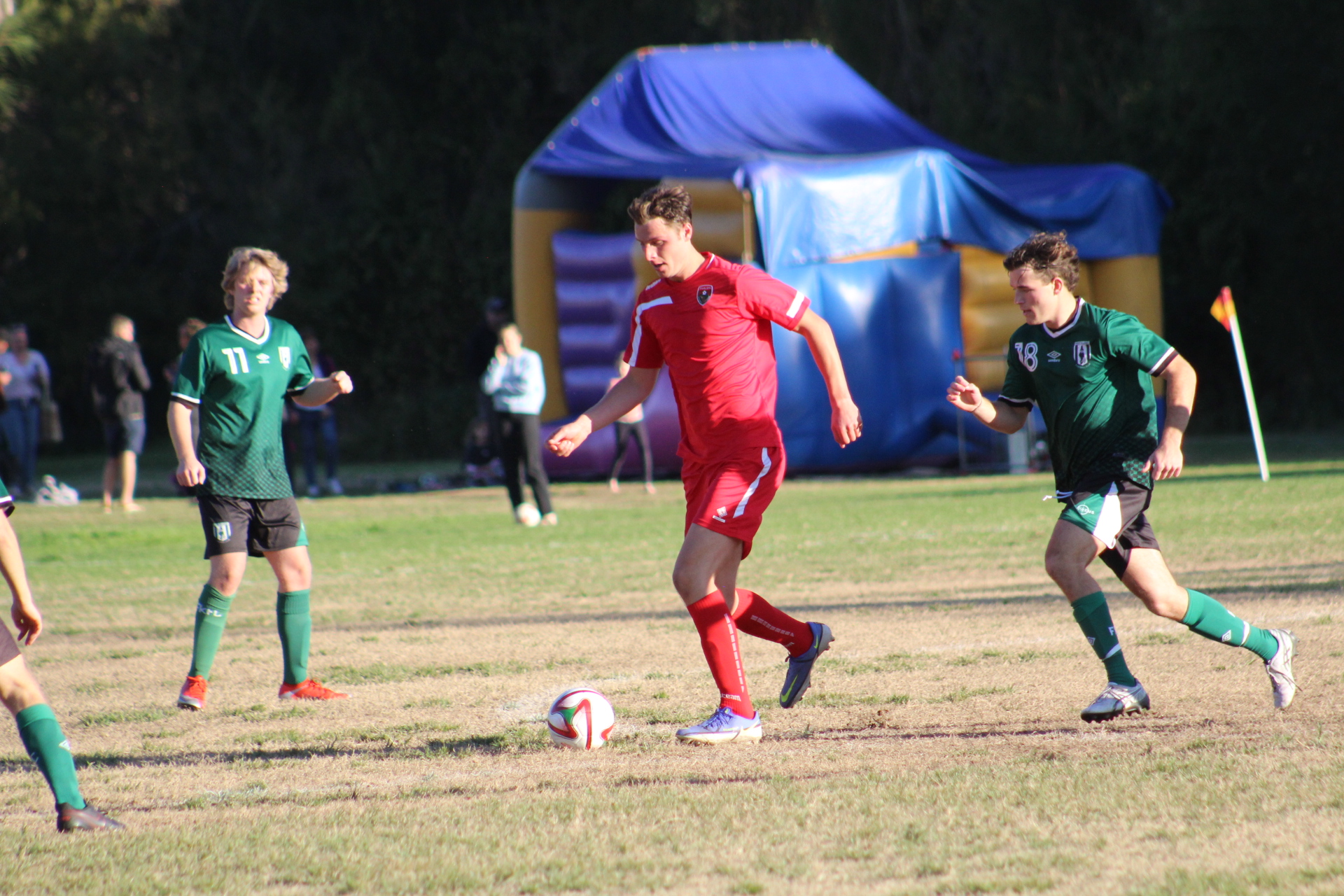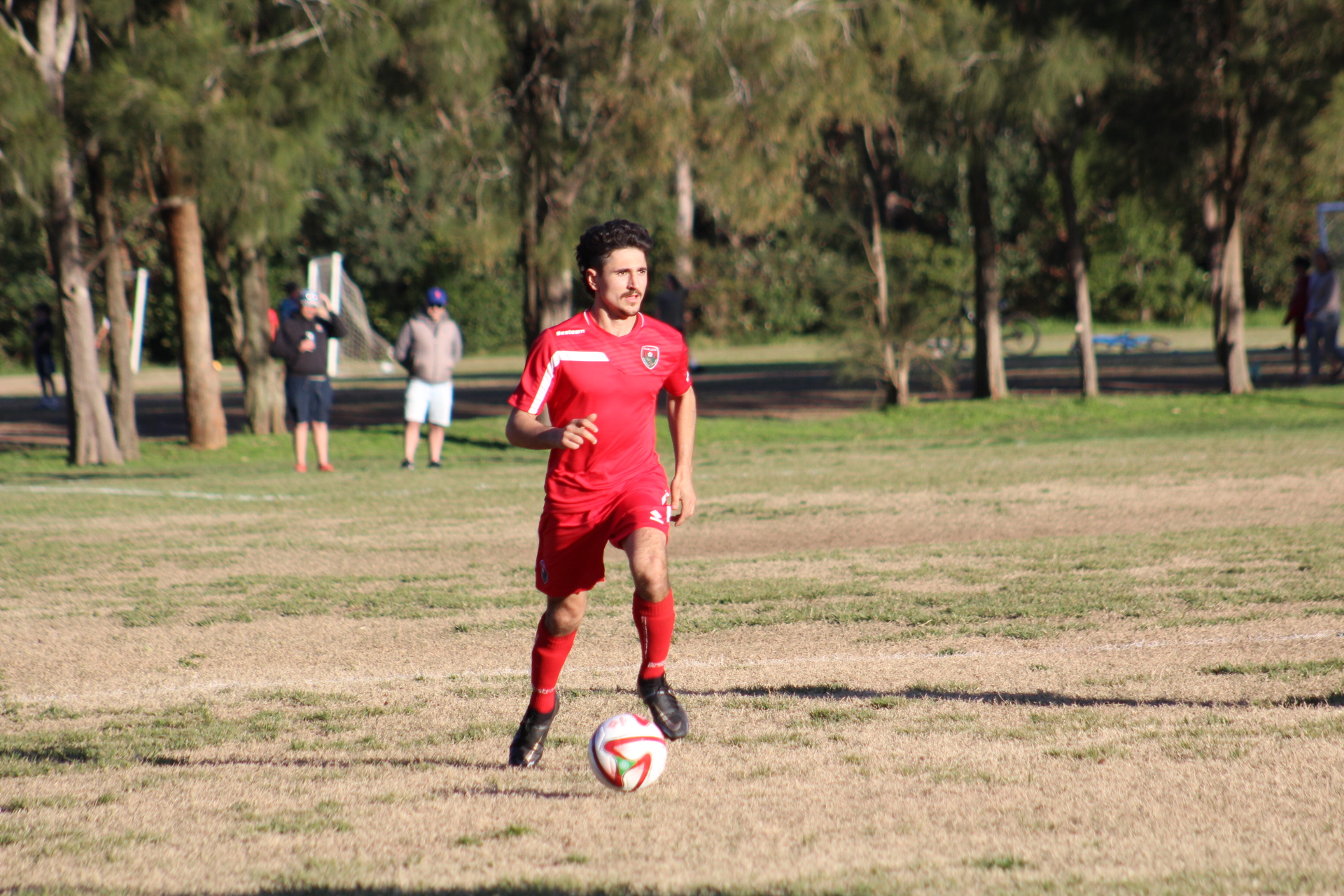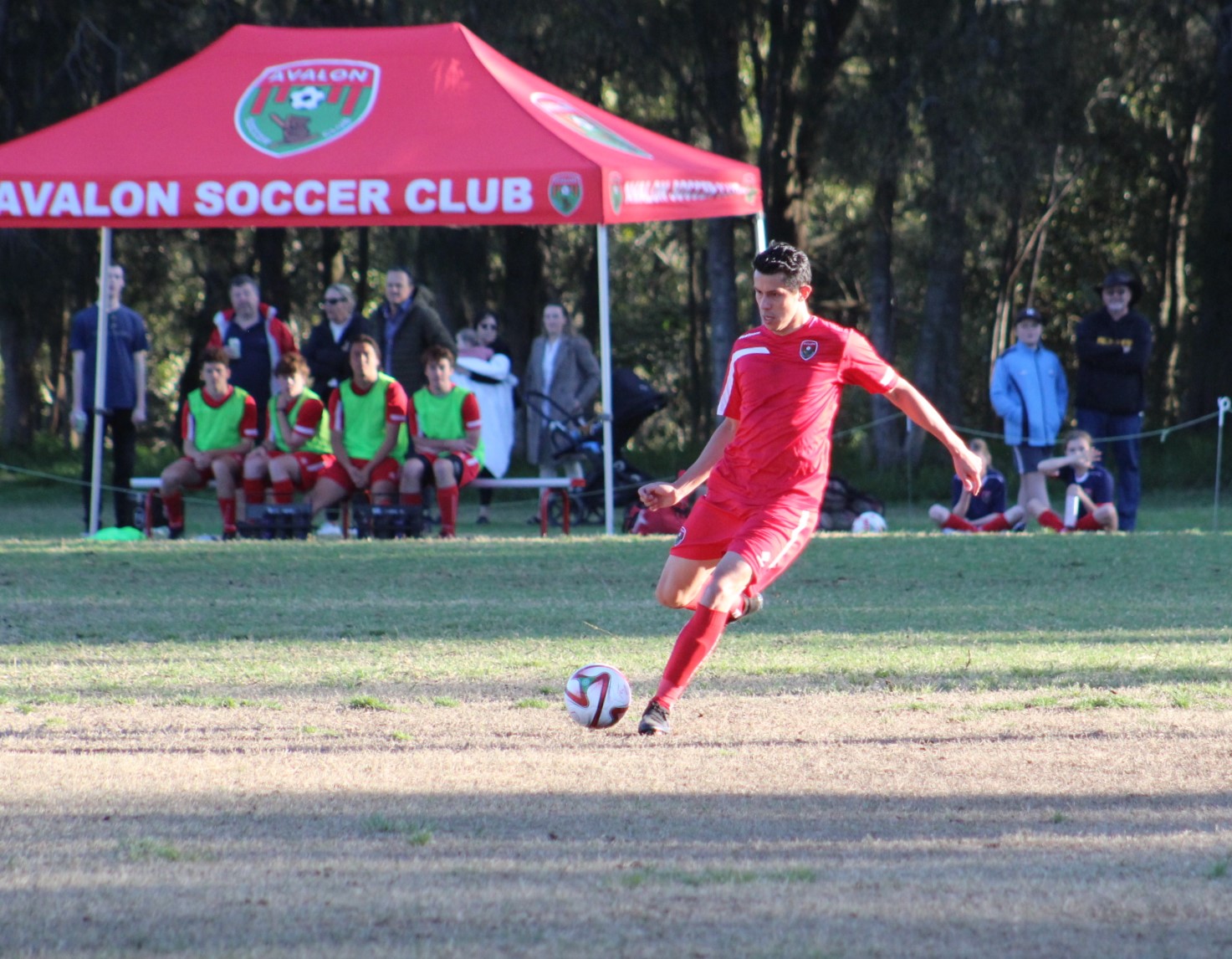 Above photos: A J Guesdon, 2022