May 1 - 7, 2022: Issue 536
Newport Rugby Club's Breakettes First Home Game For 2022 - At Porters' Reserve Newport Beach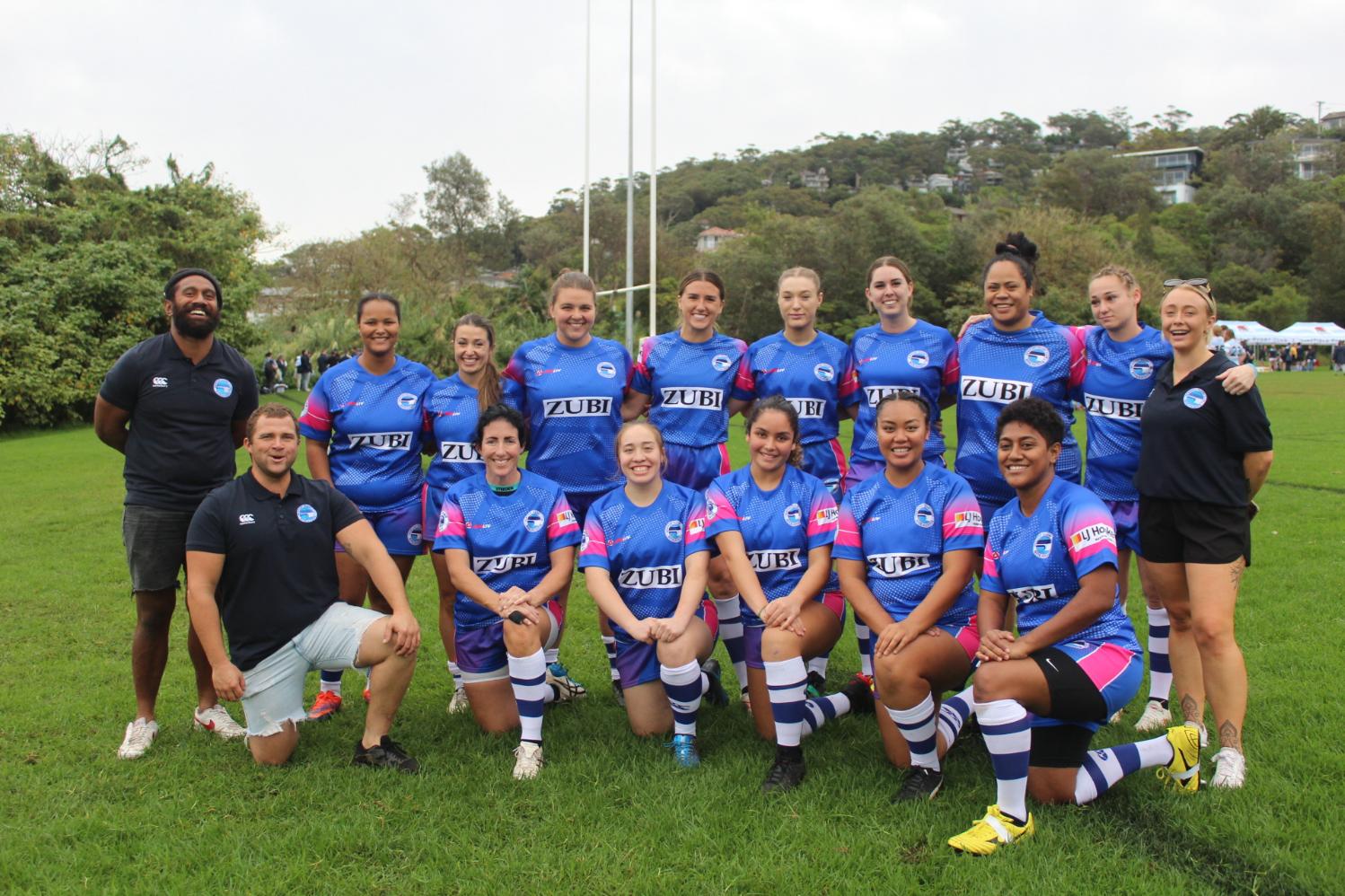 The Breakettes had a strong start to their at home games for the 2022 Season, overcoming the Lindfield Legacy girls in a tough match that saw Newport's team dominate just slightly in ball possession and ultimately take out the match 36-0.
Overall the Newport Breakers had a good day on their home ground, Saturday April 30th, Round 2 for the Season. Unfortunately the Colts (Robertson Cup) match is scheduled to be replayed due to an injury to a Lindfield player which suspended play. The club and all players gave the injured player a loud round of applause as he was carried from the field.
Other results were:
4th Grade (Richardson Cup): Newport 24 - Lindfield 12
3rd Grade (Blunt Cup): Newport 28 - Lindfield 6
2nd Grade (Stockdale Cup): Newport 6 - Lindfield 10
1st Grade (Barraclough Cup): Newport 42 - Lindfield 10
The Breakers kicked off Season 2022 with a dominant 33 - 0 win in 3rd Grade Blunt Cup against Hawkesbury Valley at Deerubbin Park on Saturday April 23rd. Best for Newport was Dylan Farrell who scored 2 tries. Mark Burns picked up 2 tries, and Harry Condon scored a try as well.
Newport's Robertson Cup Colts side made a cracking start to season 2022 with a commanding 62 - 0 win over Hawkesbury Valley. Best for Newport was fullback Shay Essenstam.
The Breakers continued their winning start keeping Hawkesbury scoreless in the 2nd Grade Stockdale Cup match 23 - 0. Best on ground was Newport's everywhere man Bryton Caldwell.
Half time in a close 1st Grade Barraclough Cup match against Hawkesbury Valley, Newport were up 10 - 8. The Breakers completed a clean sweep at Hawkesbury Valley winning the 1st Grade Barraclough Cup fixture 27 - 18.
The Breakettes
took on the Cluch Subbies 7's out at Hunters Hill in their Round 1 match up. As the weather was on their side the girls played a total of 3/4 games scoring 29-0 (w), 10-15 (l), 7-19(l) and a forfeit from Briars left that with a 28-0 (w by forfeit) Overall the girls placed THIRD, just missing out on some silverware.
The Newport Breakettes Rugby team was formed in January of the year 2021. With many discussions in the previous year to have a women's team play in the Newport Breaker competition and included in the Newport Breaker community. Previous manager Lupe Tali Lomu who had originally pushed and pushed hard for the girls team, along with club president Jake Osbourne, decided that the year 2021 would be the year the Newport Breakettes would be formed.
The Breakettes are a part of the Suburban Rugby for Women. The competition is run on most Saturday's unless there is a bye, wet weather or forfeit from other teams. The Breakettes then take part in Sunday tournaments which will be run three times in the 2022 Rugby season.

The times of the games are dependent on the format. For the 7's format (7 players aside) the Breakettes play 20 minutes into 10 minute halves. If the format is 10's (10 players aside)they play a total of 30 minutes into 15 minute halves.

Joey Osborne and Jed Cram are coaching the Breakettes in 2022.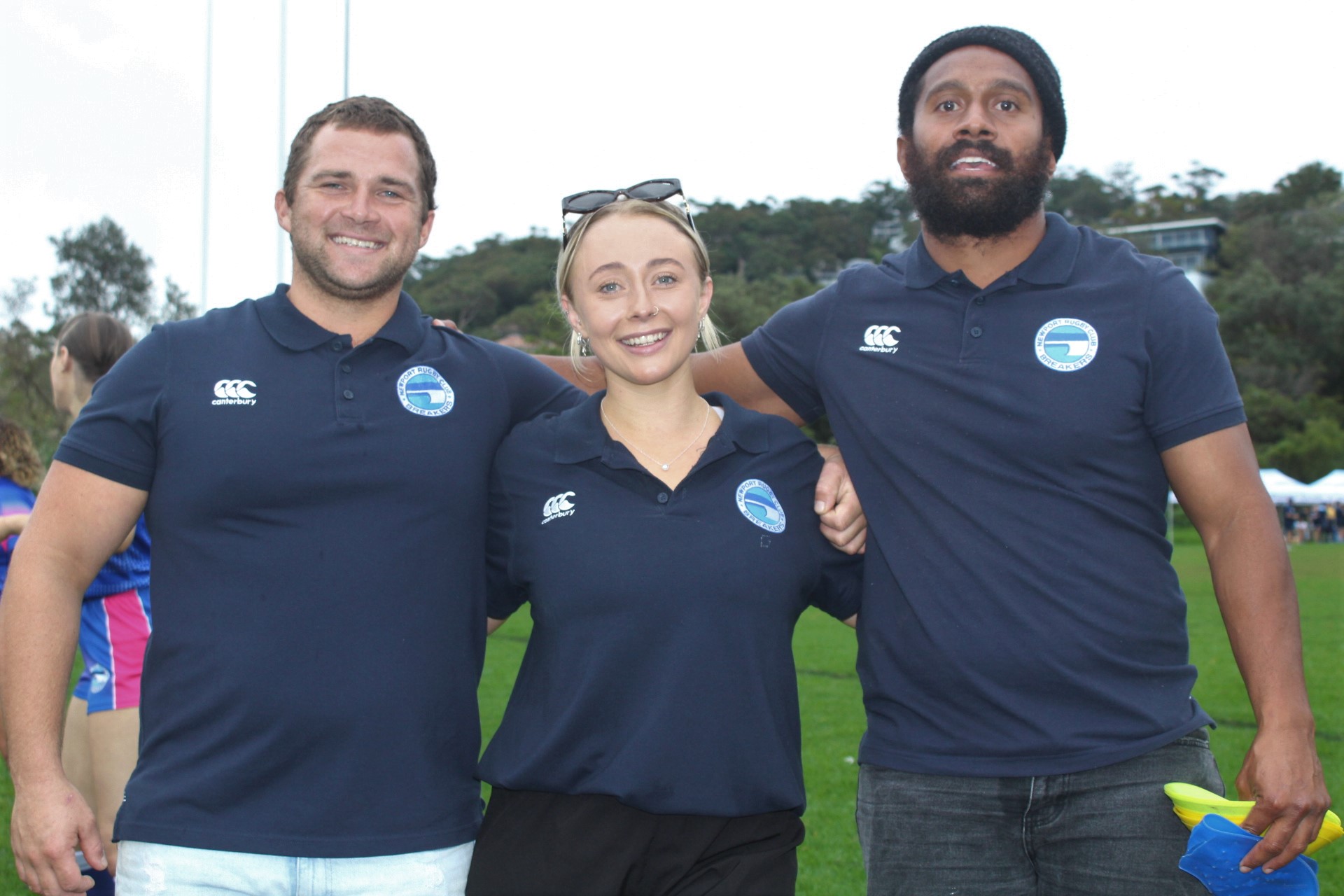 Jed Cram, Emma Matthews, Joey Osborne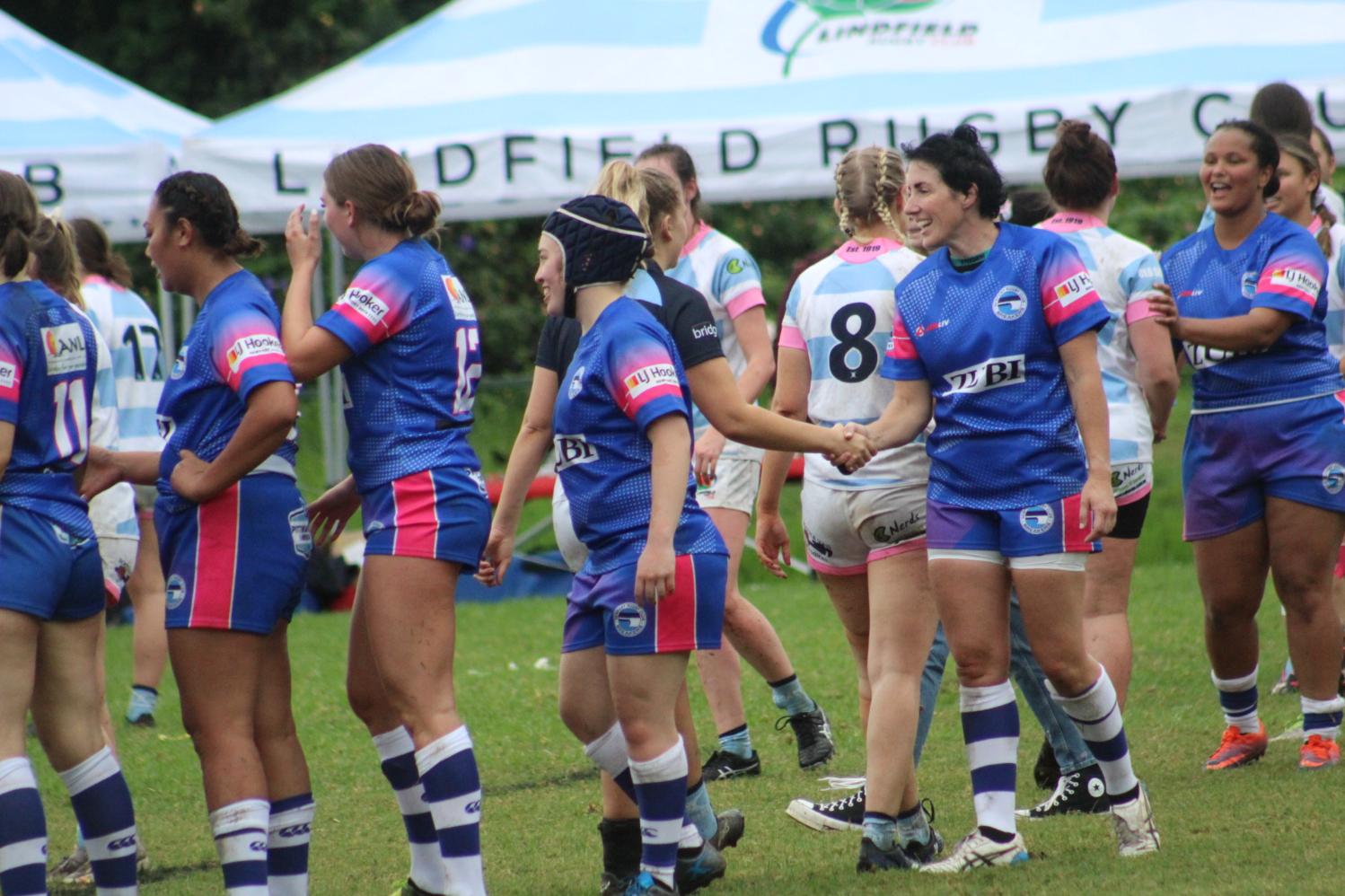 Anzac Day In Pittwater: 2022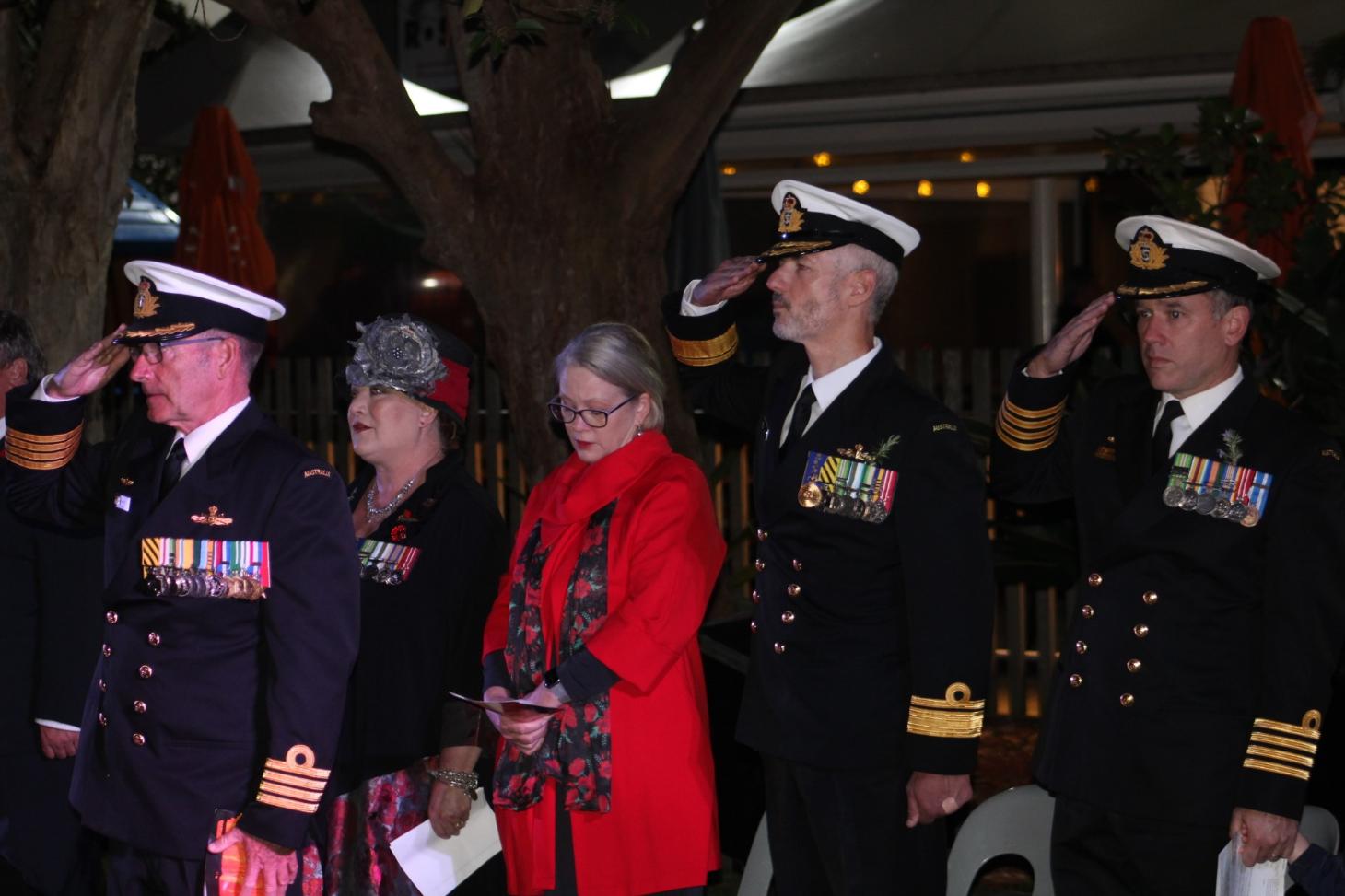 Across the historical boundaries of Pittwater residents gathered at Anzac Day Dawn Services at Whale Beach, Avalon Beach, at Newport Cenotaph and at Pittwater RSL on the verge of Mona Vale and Warriewood on Monday April 25th, 2022.
These were followed by a March Past at Bilgola Beach, and 11 am Commemorative Services at Palm Beach RSL, at Church Point's Memorial, at Avalon Beach and Terry Hills and a Dusk Service at Collaroy RSL Sub-Branch. Overall thousands came to Honour all those who have served and all those who serve still.
There were also some wonderful stories to be met along the way. As one example, Avalon Bulldogs Junior Rugby League Football Club member Maverick and his brother, part of the 11am March at Avalon Beach with their sports club, were spotted as grandmother Carmel was pinning on their great great grandfather's and great great grandmother's medals as they walked to the muster point outside Avalon Public School. Carmel's parent's, Bede William Merrick and Elizabeth Minnie Merrick (nee White), served during World War II, Elizabeth in the Army and Bede in the Army too.
Bede was a 'Rat of Tobruk' and later was assigned to look after defecting Russian spy Petrov as part of the Neutral Bay unit of the Volunteer Coast Patrol. Apparently Bede was stationed in his boat off the McMahon's Point 'safe house' the Petrovs lived in after deciding they'd rather live here than in 1950's Russia.
As a small 'thanks' to Maverick and his wonderful grandmother Carmel, this Issue's History page delves a little deeper into those April 1954's happenings - possibly of interest to a few as three of the 'safe houses' given over for looking after the Petrovs after their defection were purportedly in Pittwater; at Palm Beach, Avalon Beach and Towlers' Bay.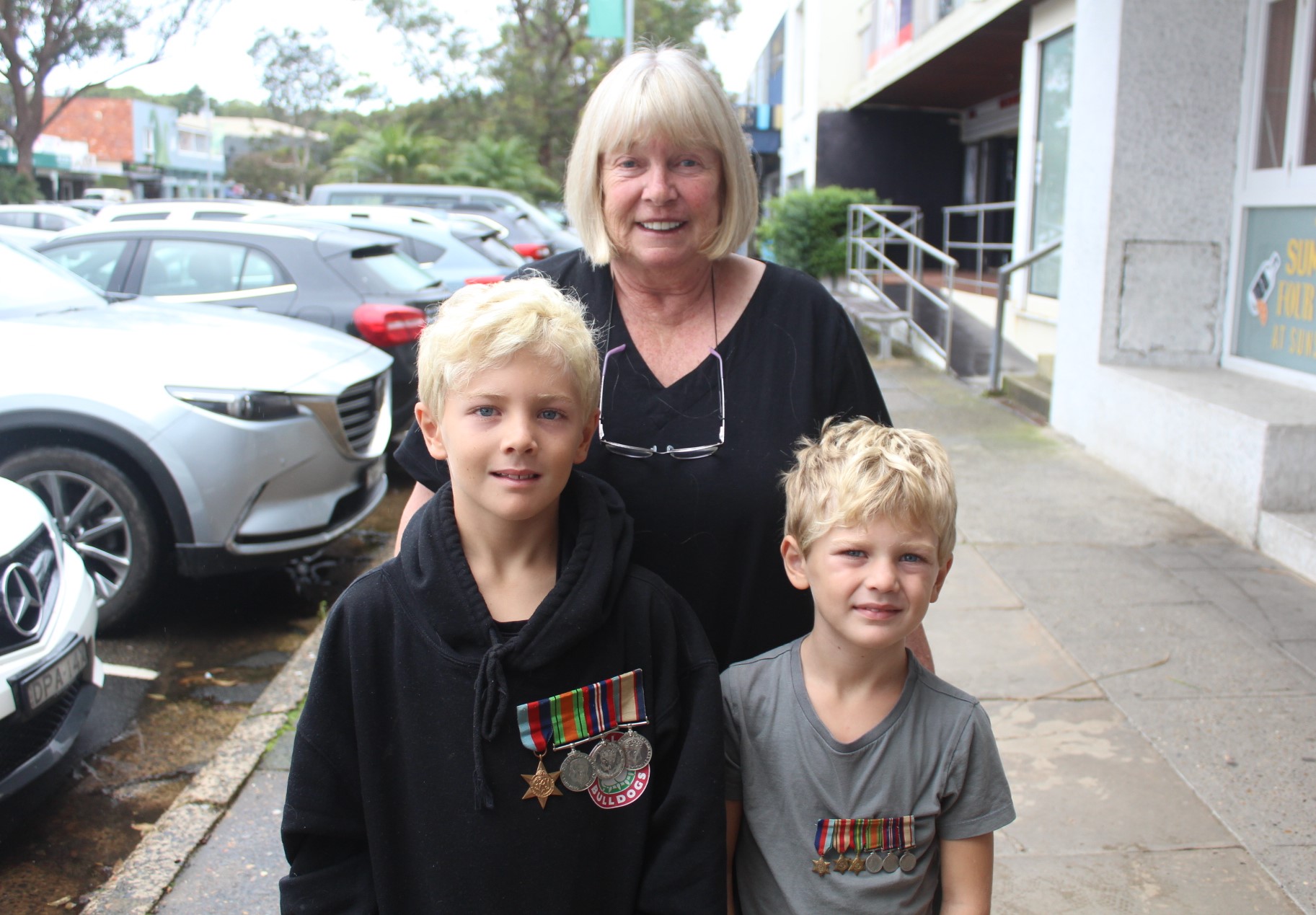 proud grandmother Carmel and her grandsons
An overview runs this Issue, including the 2022 Anzac Day Commemorative Address given at the 11am Service at Avalon Beach Cenotaph by Rear Admiral Peter Quinn, RAN.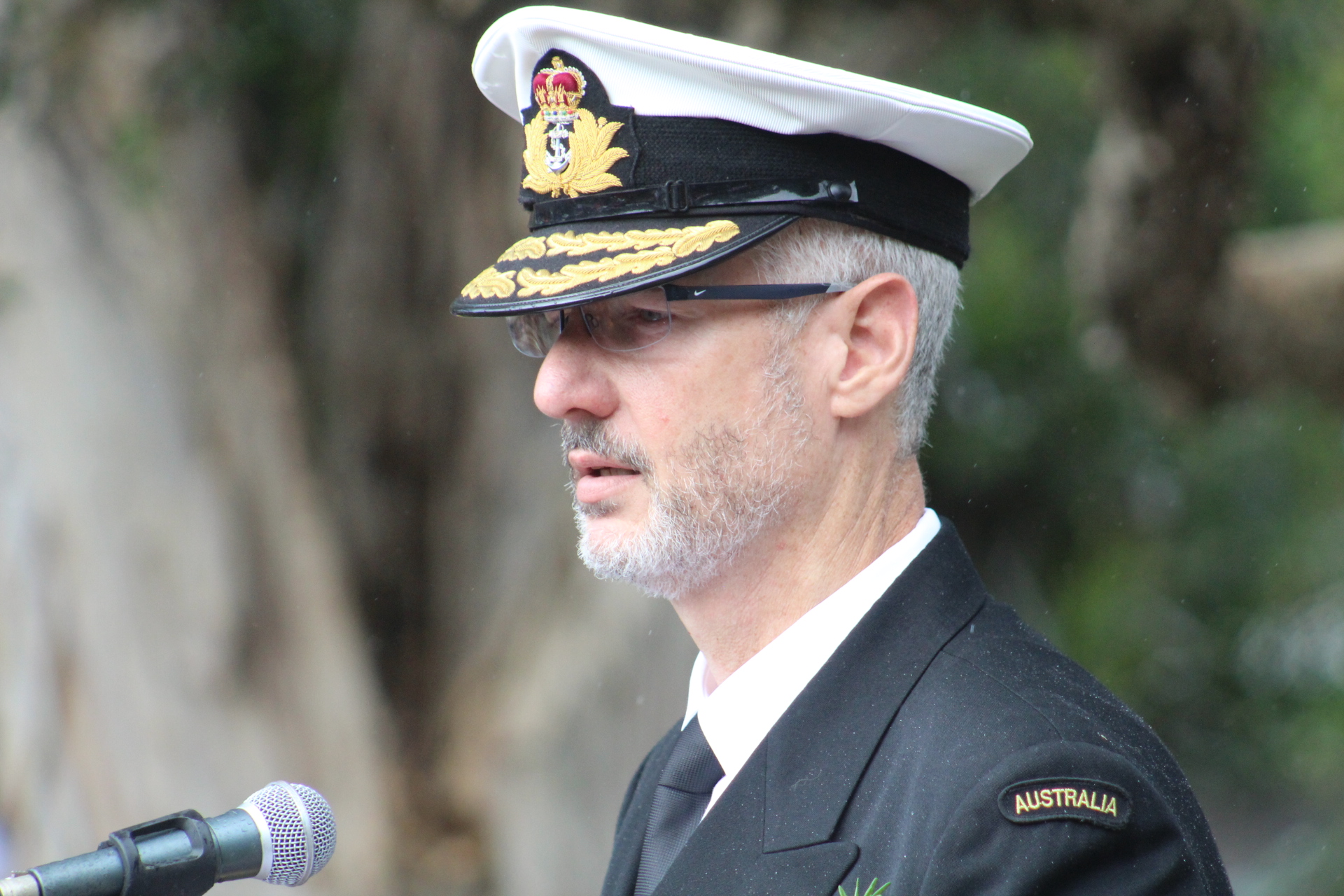 Rear Admiral Peter Quinn. Photo: A J Guesdon.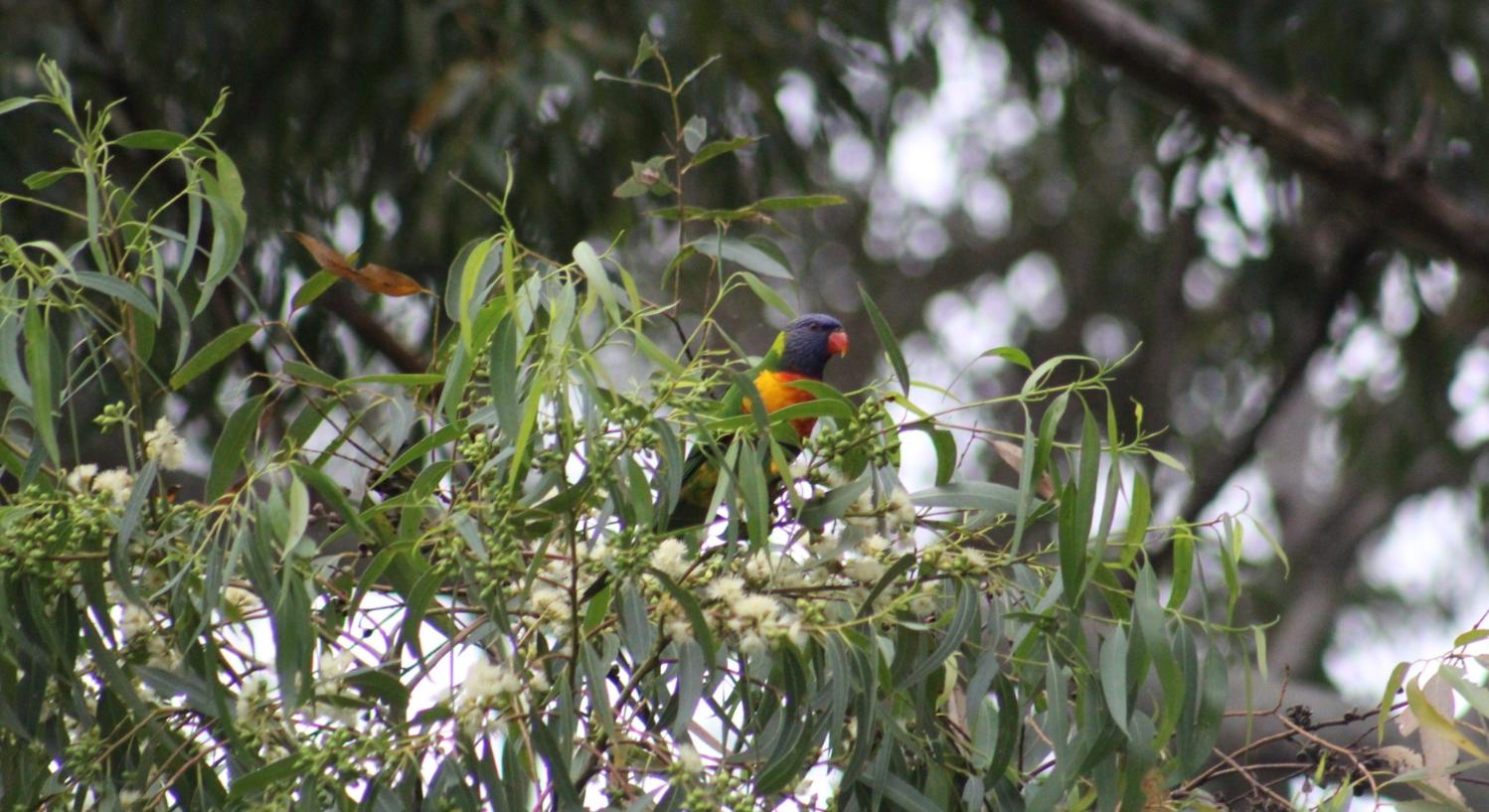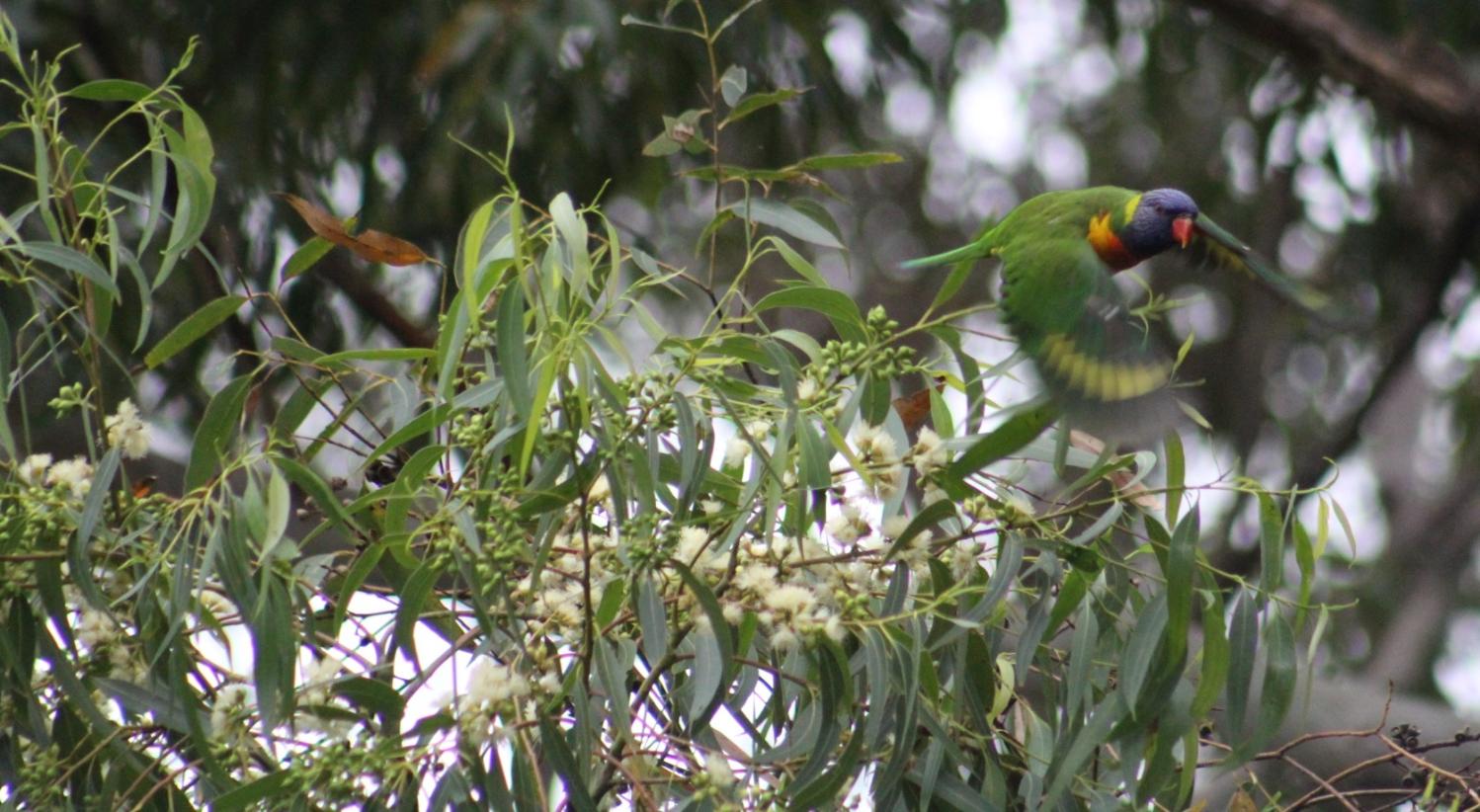 Spotted Gums are currently flowering - providing nectar for residents birds. Photos: April 29, 20222 - AJ Guesdon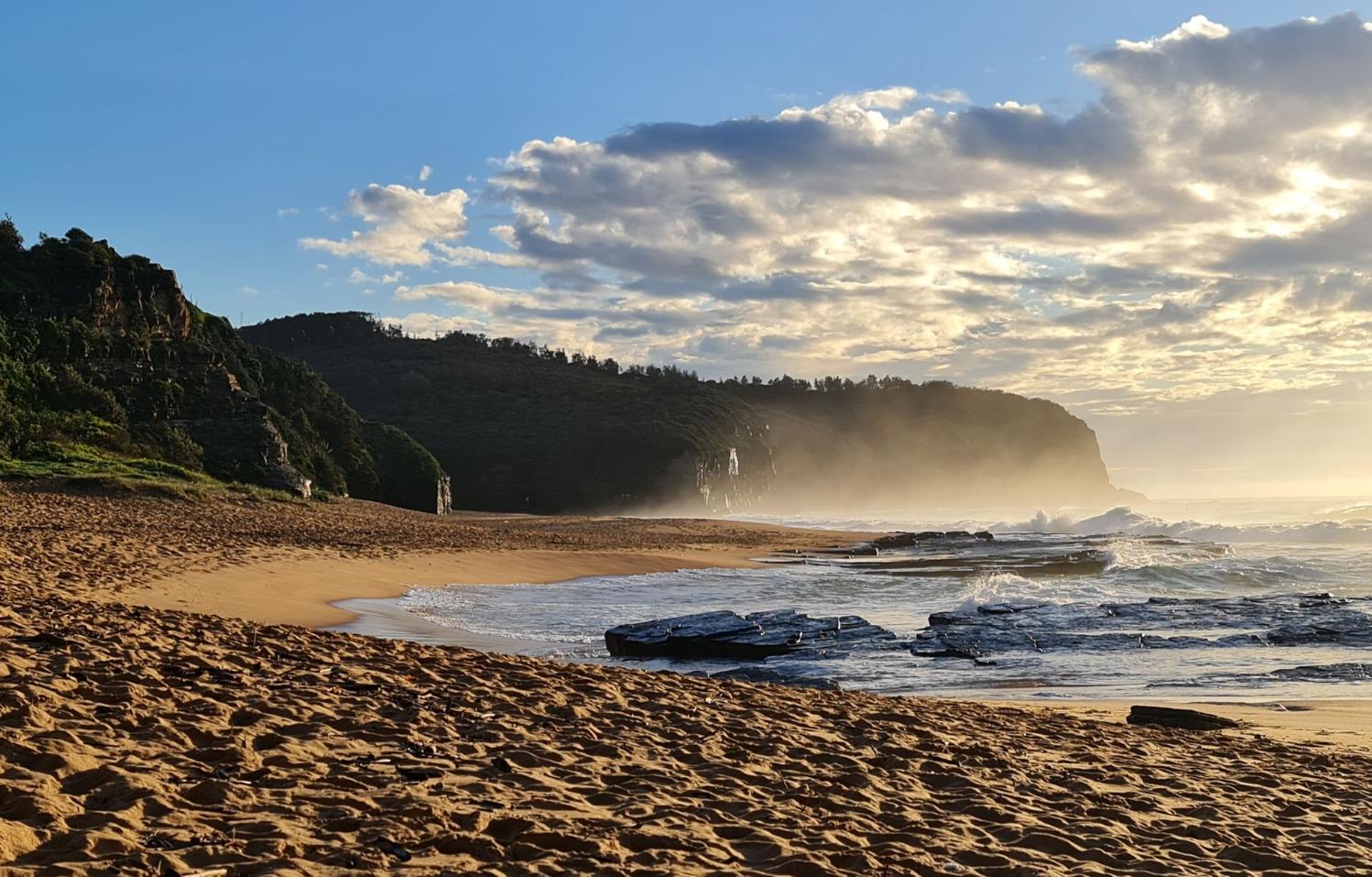 Morning at Turimetta Beach. Photo: April 29, 2022 by Joe Mills
Past Features Archives (pre 2014)
Pittwater Online News was selected for preservation by the State Library of New South Wales and National Library of Australia. This title is scheduled to be re-archived regularly.
Archived Issues (2014 on) may be accessed here: pandora.nla.gov.au/tep/143700