April 24 - 30, 2022: Issue 535
anzac day in pittwater: 2022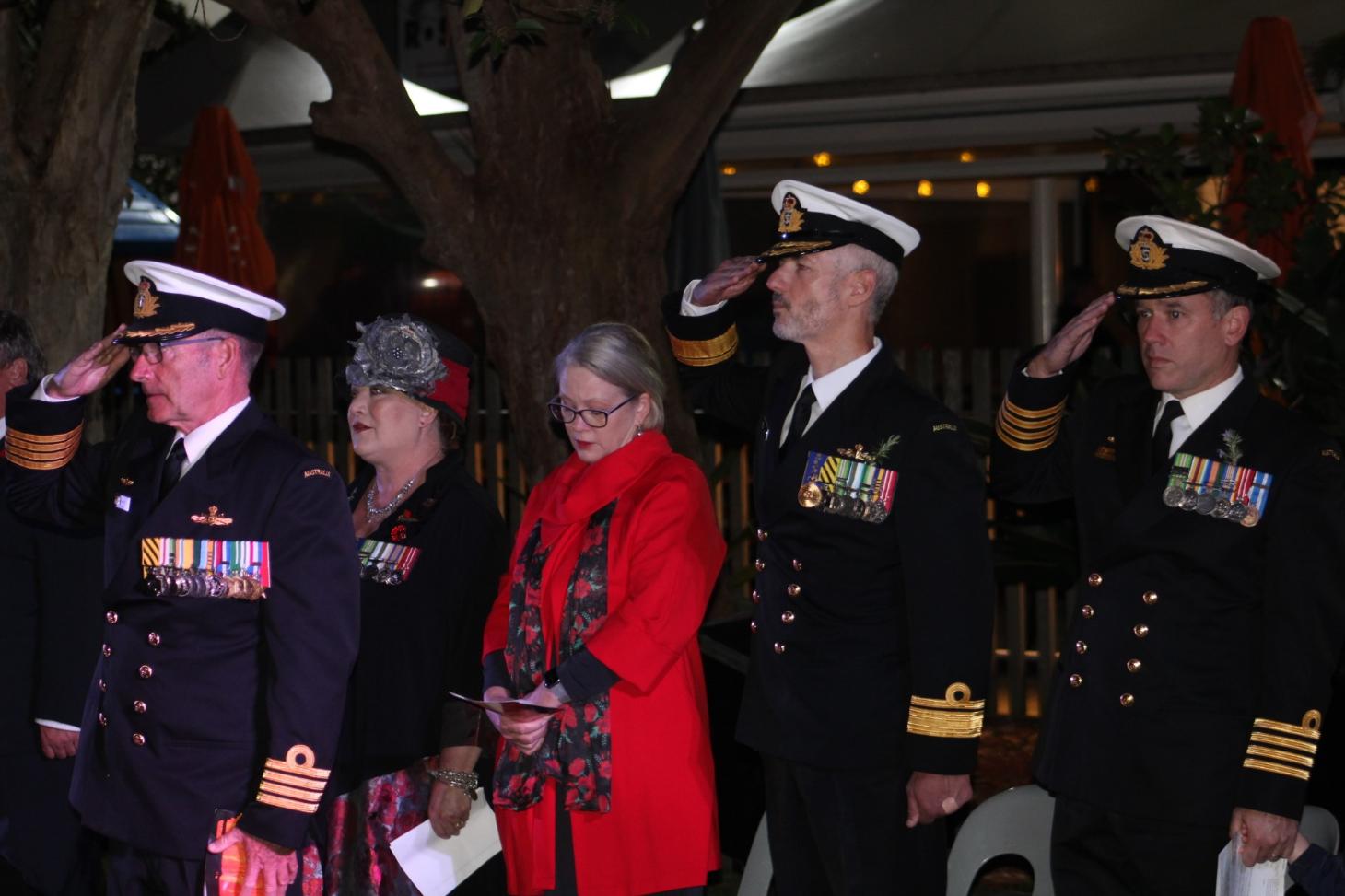 Across the historical boundaries of Pittwater residents gathered at Anzac Day Dawn Services at Whale Beach, Avalon Beach, at Newport Cenotaph and at Pittwater RSL on the verge of Mona Vale and Warriewood on Monday April 25th, 2022.
These were followed by a March Past at Bilgola Beach, and 11 am Commemorative Services at Palm Beach RSL, at Church Point's Memorial, at Avalon Beach and Terry Hills and a Dusk Service at Collaroy RSL Sub-Branch. Overall thousands came to Honour all those who have served and all those who serve still.
There were also some wonderful stories to be met along the way. As one example, Avalon Bulldogs Junior Rugby League Football Club member Maverick and his brother, part of the 11am March at Avalon Beach with their sports club, were spotted as grandmother Carmel was pinning on their great great grandfather's and great great grandmother's medals as they walked to the muster point outside Avalon Public School. Carmel's parent's, Bede William Merrick and Elizabeth Minnie Merrick (nee White), served during World War II, Elizabeth in the Army and Bede in the Army too.
Bede was a 'Rat of Tobruk' and later was assigned to look after defecting Russian spy Petrov as part of the Neutral Bay unit of the Volunteer Coast Patrol. Apparently Bede was stationed in his boat off the McMahon's Point 'safe house' the Petrovs lived in after deciding they'd rather live here than in 1950's Russia.
As a small 'thanks' to Maverick and his wonderful grandmother Carmel, this Issue's History page delves a little deeper into those April 1954's happenings - possibly of interest to a few as three of the 'safe houses' given over for looking after the Petrovs after their defection were purportedly in Pittwater; at Palm Beach, Avalon Beach and Towlers' Bay.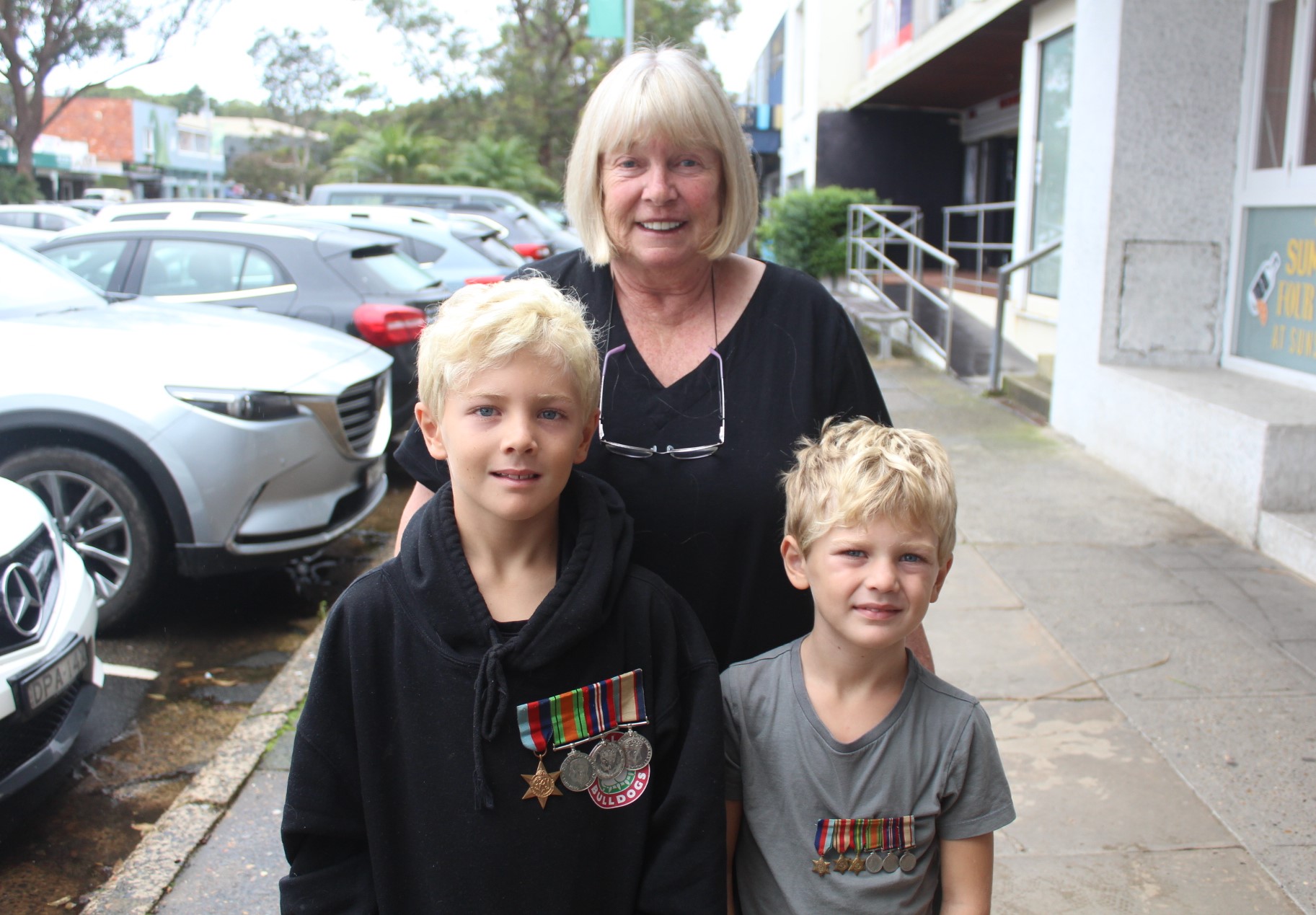 proud grandmother Carmel and her grandsons
Below runs an overview, including the 2022 Anzac Day Commemorative Address given at the 11am Service at Avalon Beach Cenotaph by Rear Admiral Peter Quinn, RAN.
Anzac Day Dawn Service 2022 at Avalon Beach RSL Club
Light fading rain did not stop over 2000 residents attending the Dawn Service at Avalon Beach RSL Cenotaph in Dunbar Park on Monday April 25th 2022. The Service, led by President of the Sub-Branch, Captain Michael Maley CSC DSM RAN, was joined by Mark Holder, President of Avalon Beach RSL Club Limited, Sub Branch Vice Presidents Captain Ian Campbell RAN and Tamara Sloper-Harding OAM and Admiral Peter Quinn, Head Navy Capability, who will gave this years 11am Anzac Day Address, and Mrs. Quinn.
The Catafalque Party and Guard was formed from members of the 201 Army Cadets, Buglers was Charli Baggott, Vocalist Ella Couston, Bagpiper Eric Meppen.
Summer Campbell recited the poem 'Flanders Field'.
Prefacing his Dawn Address Captain Maley thanked the many young people and children attending the Dawn Service, stating their attendance was much appreciated by members of the Service Forces given the early hour. At the 11am Service he thanked youngsters for the paper hands presented to them on this day as well as those sent to them when on deployment, stating that although these were 'hugs for heroes' he did not consider himself as such but they cheered all who received them so much, not just for the hug but for knowing they were being thought of at home.
Captain Maley also remarked that Dawn is usually a time of beauty here, a time for rising to enjoy a peaceful and quiet beginning to the day surrounded by birdsong, the sound of the bush and a time to go for a walk in a safe place or go for a surf at North Av.
However, that was not what occurred at this time on April 25th, 1915.
Captain Maley CSC DSM Dawn Address:
''In the half light of early daw April 25 1915 thousands of Australia's and New Zealand's finest stormed the beaches of Suvla Bay. Before the first gun shots echoed the world had not really heard the word ANZAC. By nightfall of that day, the world could never forget the name ANZAC and the symbolism that is contained within it. A symbol of immense loss of life, a symbol of courage in the face of adversity, a symbol of Australian tenacity and most importantly a symbol by which to remember continued sacrifice. A symbol that ensures that we that are left to grow old will never ever forget.

We will never forget the sacrifices of those that fell on the shores of Gallipoli, those that fell on the battlefields of the Western Front; Ypres, the Somme, Villiers Bretonneux. The seeds of Australian sacrifice were sown across the many battlefields of France, Belgium and Germany. And at the end of World War I over 60, 000 of our finest had aid the ultimate sacrifice. To put that in perspective, the Australian population at the time was approximately four million. Within two years of wars' end the same number had died of their war wounds upon return to Australia.

We will never forget those that heeded the call when the world once again went to war in Europe and the Pacific. We will not forget those that perished in aircraft over the Solomon Islands, nor those that went to watery graves entombed in ships or those that slogged it out in Kokoda, never to return home. When the guns fell silent in 1945 another 29,000 had paid the ultimate sacrifice. And for the first time in our history, brave men and women were killed on Australian soil, with more bombs falling on Darwin than Pearl Harbour. 2022 marks the 80th anniversary of this.

As the years progressed Australian sacrifice continued to be made with the occupation of Japan, the Korean War and the Indonesian confrontation. In my lifetime alone we have sent brave men and women to Vietnam, the Solomons, Iraq, Afghanistan and Syria. They went, they fought with distinction and sadly many were returned home in a flagged draped casket. I myself have taken part in the solemn ceremony of sending 28 Defence Service people home in a flagged draped coffin.

For those that lay in foreign battlefields we will never forget you. Those that lay beneath the sea, we will never forget you, and those that have returned home in flag draped coffins and buried on home soil – we will never forget you. You are all ANZACs to the core.''
Prior to Summer Campbell recitation of the poem 'Flanders Field' Captain Maley explained the poem was written by Canadian physician Lieutenant-Colonel John McCrae during the First World War. Flanders Fields in Belgium was a battlefield where one million people from over 50 nations died or were wounded.
The Anzac Day Dawn Service at Avalon Beach RSL is also a time when those that the community has lost are remembered.
VALE
Given by Tamara Sloper-Harding (Sub-Branch) and Mark Houlder(Club Ltd.)
We remember with deep respect members of the Avalon Sub-Branch and the Avalon RSL Club who have passed on since our 2021 Dawn Service.
Sub-Branch Service Members:
Norman Field, Frank Saunderson, Barry Geall, David Hall, Donald Hughes, Gordon Anderson and William Fitzgerald OAM.
Club Ltd. Members:
Sally Bromely, Harry Mansson, Mark Sanguinetti, Mr. K Schue Trumpf, Anthony Talbot-Sapsford, Ronald Turton.
____________________________________________
Rear Admiral Peter Quinn: Anzac Day Commemorative Address at Avalon Beach RSL
11am Service, Anzac Day 2022
Good morning everyone
I acknowledge the Traditional Owners of the land on which we meet and pay my respects to their Elders, past, present and emerging.
I also pay my respects to the indigenous people who have served this nation in peace and in war.
Michael, thank you for the opportunity to be here today in Avalon to Commemorate the 107th Anniversary of the first military action fought buy Australian and New Zealand Forces during the Gallipoli landings of the First World War.
The 25th of April is a day to Remember all Australians who have served our nation in wars, in peace-keeping, I operations around our country and around the world.
We Remember the sailors and soldiers at Gallipoli whose courage, mateship, sacrifice and endurance have so completely engaged our national identity.
We also remember the many thousands of others who have shown that these characteristics were not just a once-off, displayed by a few for a brief period in 1915.
The origins of the ANZAC legend and its significance to our country are well known. Born on the shores of Gallipoli, and reinforced through the battles of Fromelles and Villers Bretonneux, the Anzac legend was firmly established through the blood, mud and horror of the First World War battlefields.
The symbols of Anzac Day that resonate loudest with the Australian public are the lone Digger bent over his rifle in quiet contemplation, the iconic slouch hat, and the rising sun. while we can never forget the sacrifice and service on the Gallipoli peninsula and on the Western Front over a century ago, we cannot allow them to define us forever.
The events of the Second World War are even more significant for Australia, and for much of that conflict they were not on the other side of the world, but in and around our country. Eighty years ago, when Australians and New Zealanders gathered to mark Anzac Day in 1942, the nation faced its most direct threat in its history. A terrible war was being waged and it was on our doorstep. In the preceding two years the nation had seen the evacuation of Dunkirk and the fall of France in May and June 1940, defeats in Greece and Crete in April and May 1941, the Siege of Tobruk and the sinking of the Australian warships, the HMAS Parramatta and HMAS Sydney. At the time, Parramatta was serving in the Mediterranean assisting with supplying the Allied garrison at Tobruk, which was under siege by German and Italian forces. In the early hours of the 27th November 1941 while escorting a convoy, Parramatta was hit by a torpedo fired from German submarine U559. The torpedo caused the ship's magazine to explode and the ship rolled rapidly to starboard and sank within minutes. Acting Commander Jefferson Walker had time to order the crew to abandon ship but only about a third of the ship's complement was able to escape, so quick was the sinking.
The other escort ship in the convoy, HMS Avon Vale, managed to rescue 21 men despite being some way off at the time of the attack. Tragically, many of those who survived the sinking perished in the sea despite the efforts of Avon Vale's crew. Three other survivors made it to shore and were found by advancing British troops.
On November 29th 1941, two days after the loss of Parramatta, Admiral Cunningham, Commander-in-Chief of the Mediterranean Fleet signalled to the Naval Board:
"I deeply deplore the loss of HMAS Parramatta. This fine little ship had built up for herself a splendid standard of efficiency and achievements fully in keeping with record of HMA Ships in Mediterranean. HMAS Parramatta was lost in defence of an important convoy under her charge which arrived safely at its destination. Please express my sympathy and that of Mediterranean Fleet to RAN and to bereaved."
In November 1941 HMAS Sydney was sunk in action by the German raider Kormoran. In December 1941 there were defeats in Pearl Harbour and the South China Sea.
New Year 1942 brought worse news, most shocking of all The Fall of Singapore in early February, and the surrender of the Australian 8th Division, followed by a frantic retreat south and west, defeats in the Java Sea and Sunda Strait where British and US, Australian and Dutch ships were sunk.; HMAS Perth and USS Houston in the Sunda Strait, and HMAS Electra to the south of Java, defending freedom convoys.
Darwin was bombed for the first time in February 1942. In April HMAS Vampire was sunk in action defending the small British aircraft carrier Hermes off Sir Lanka. Imperial Japanese command forces were on a truly oceanic scale, covering distance at a speed that had little precedence and advancing rapidly towards Australia. The defence f Australia was a desperate maritime campaign fought by a coalition of nations and their soldiers, sailors and aviators in the waters and on the islands to our north, and around our coast by sea, land and in the air.
So on Anzac Day in April 1942 the defence of Australia was in its darkest hour. The turning points of the war in the Indo-Pacific, the Battles in the Coral Sea, Midway and Guadalcanal, were still to come. It was therefore a very bleak picture, not just for the Australian nation, but especially for our Service Personnel.
They did not have the comfort we have now, the knowledge of eventual victory. They sailed not for some interesting or innovative engagement, but to one filled with fear, uncertainty and possibly death. But sail they did, and they made the most of what they had, and in doing so, I believe they showed the characteristics to which we all must aspire; co-operation in the face of adversity, courage to engage against an enemy seemingly without weakness, determination to learn, to overcome and to succeed.
None of these things were predetermined, none were easy. So the freedoms and prosperity we now enjoy are to me all the greater because they were born not in times of easy success, but came forged in the fire of defeats, were pursued through the trials of weakness and failure, ands came through the arduous campaigns fought across the islands and waters of the Pacific.
As we look to the future with its perils and opportunities, conscious of the dangers our world faces, I think it is the character of those who served us 80 years ago, in the dark days leading up to April 1942, that should really inspire us.
Their Service guides us to what is best in ourselves, encourages us that we can prevail for the greater good, and inspires us to go on to do better and brighter things.
Lest we forget.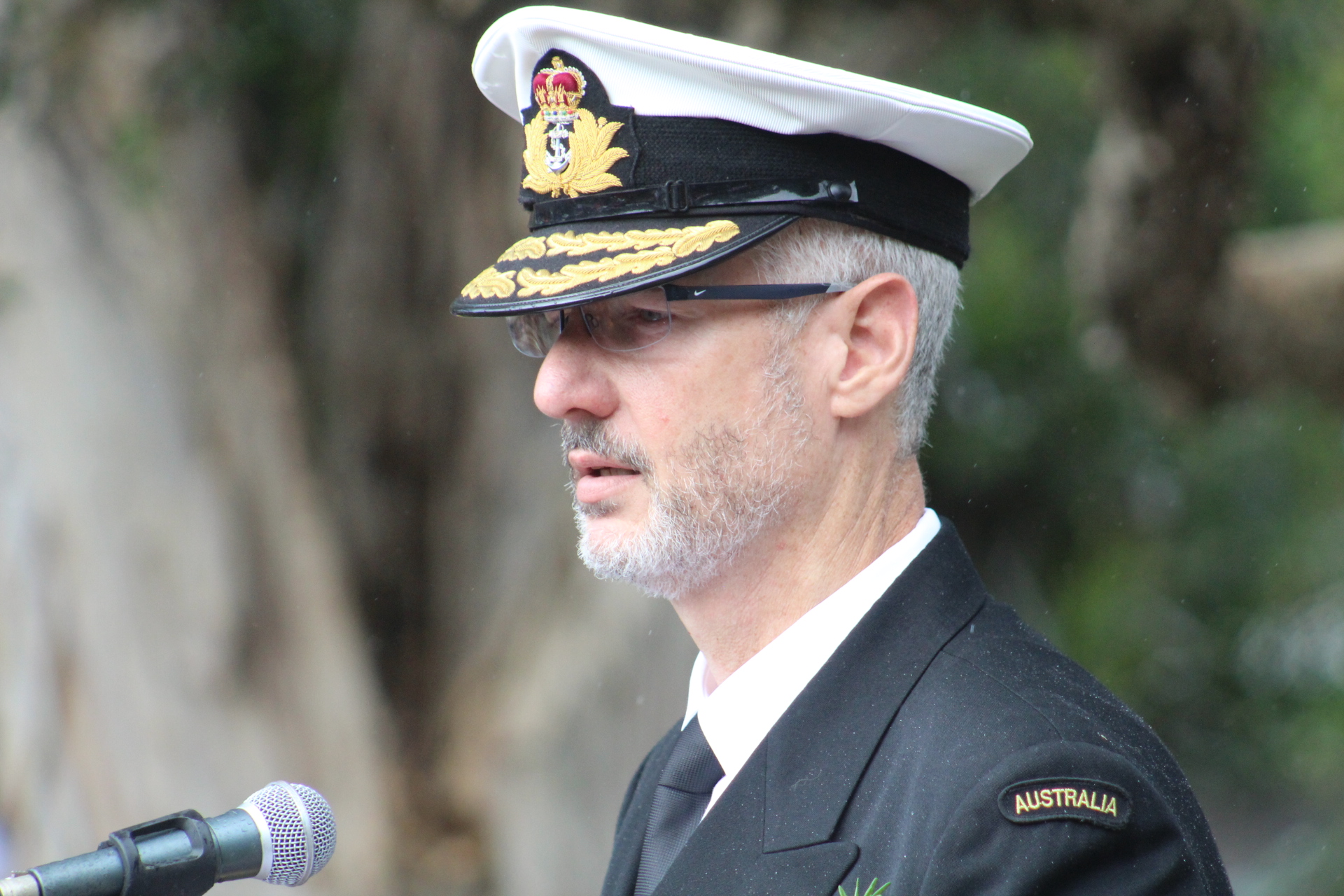 Rear Admiral Peter Quinn
____________________________________________

Avalon Beach RSL 11am Service, Anzac Day 2022

Special Guests
Rear Admiral Peter Quinn, RAN
The Hon. Jason Falinksi, MP for Mackellar
Northern Beaches Legacy; John McInerney
Inspector Maree Kiem
Vocalists: Samantha Shaw, Milo Shaw and The Big Sing
Bugler: Charli Baggot
Bagpiper: Eric Meppen
The Catafalque Party and Honour Guard was formed from Pittwater House School's Army Cadet Unit
Prologue: Captain Michael Maley CSC DSM, President of the Avalon Beach RSL Sub-Branch
Prayers: Read by Barrenjoey High School Captains Will Cassell and Hannah Pepper
Thanks also to: St John's Ambulance and to all those who participated in this Commemorative Service
____________________________________________

Whale Beach - Palm Beach
There was a good turn out for our first ANZAC Dawn Service at Whale Beach.
Pumping surf competed with the PA system. The highlight was young Elvie Van Der Kraan from Barrenjoey High playing the last post on the flute.
This was followed by the traditional 11am service Club Palm Beach which was held inside due to wet weather.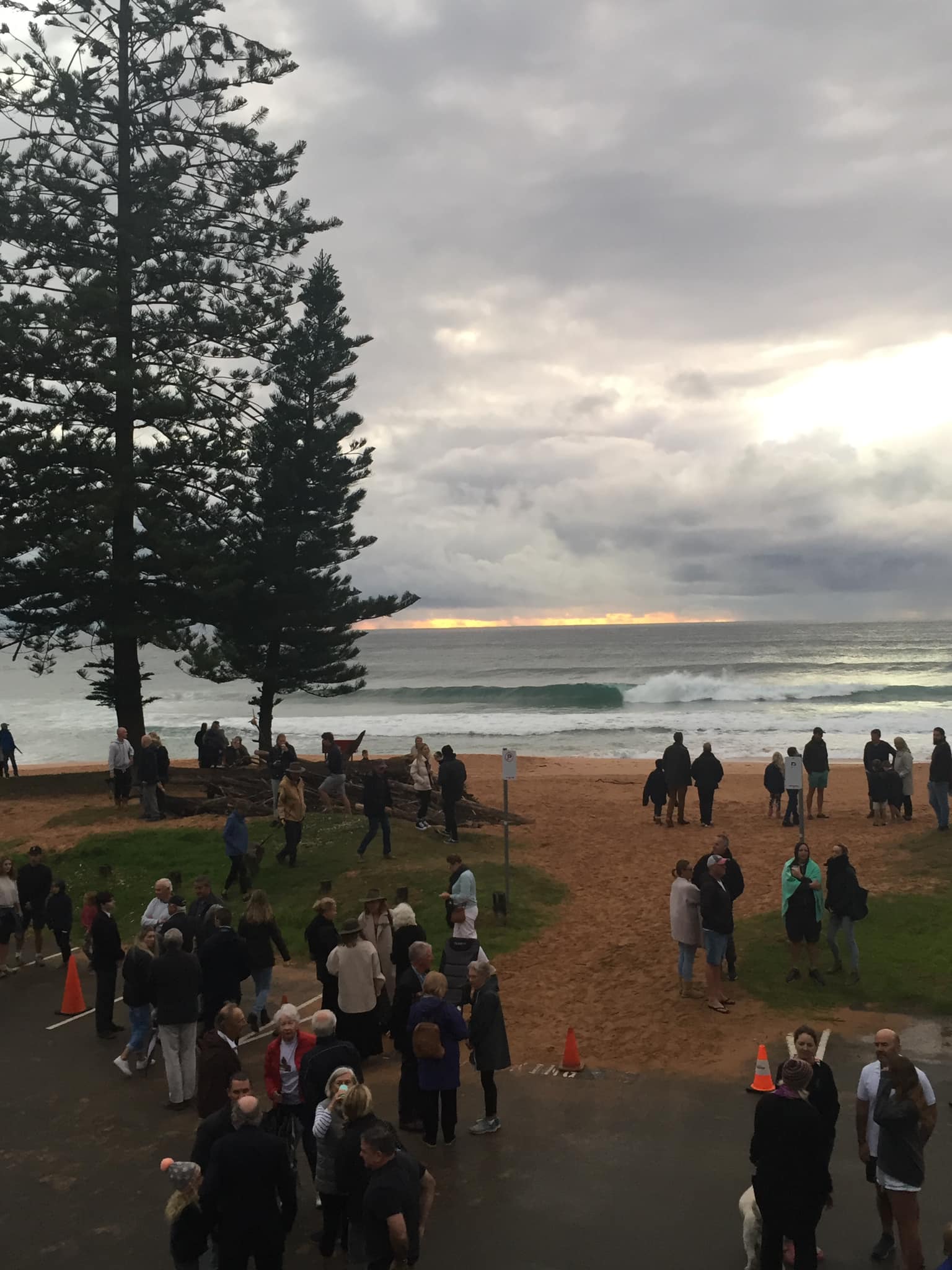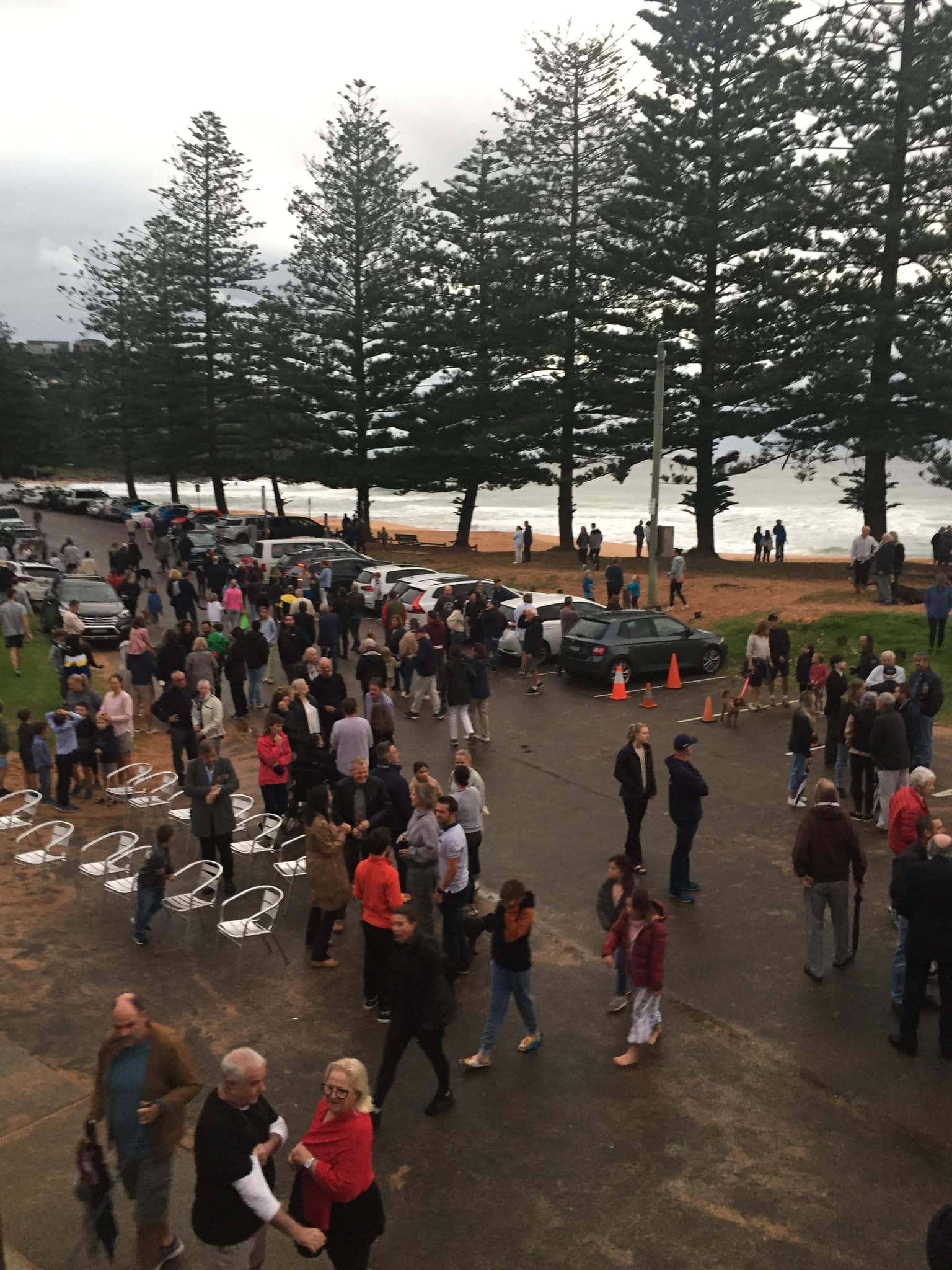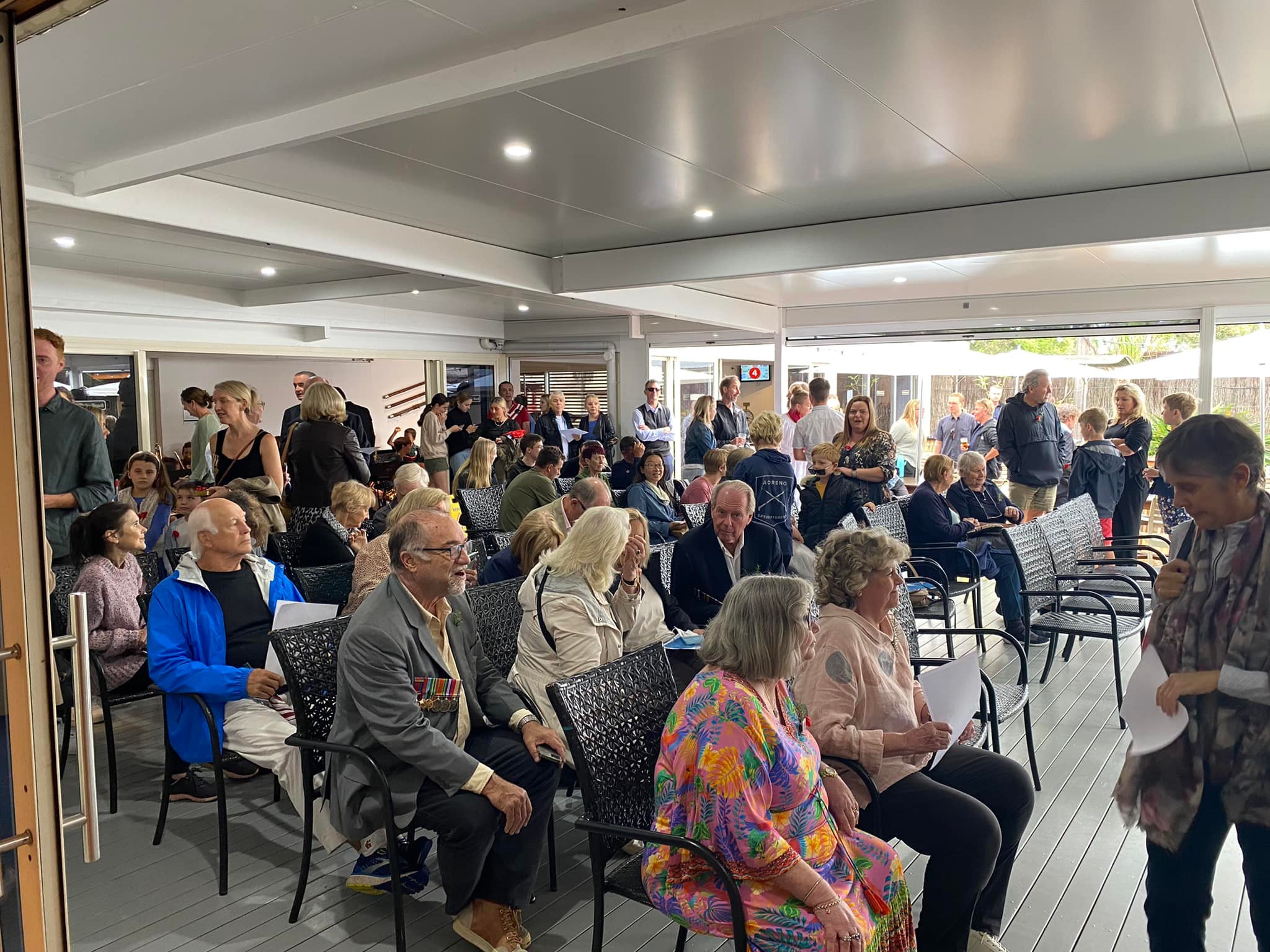 Report and photos: Palm Beach NSW RSL Veterans Ocean Therapy
Bilgola Beach SLSC
Pre-Patrol March Past at 8:30am
Bilgola Honours those who have lost their lives in military and peacekeeping operations with a Surf Club March Past and ANZAC ceremony.
Cr. Miranda Korzy attended, stating;
''Wonderful ANZAC service at Bilgola Beach this morning - also the last day of the summer 2021-22 season. At least one Vietnam veteran in the traditional march past. Sad to hear the story of how he lost his best friend.''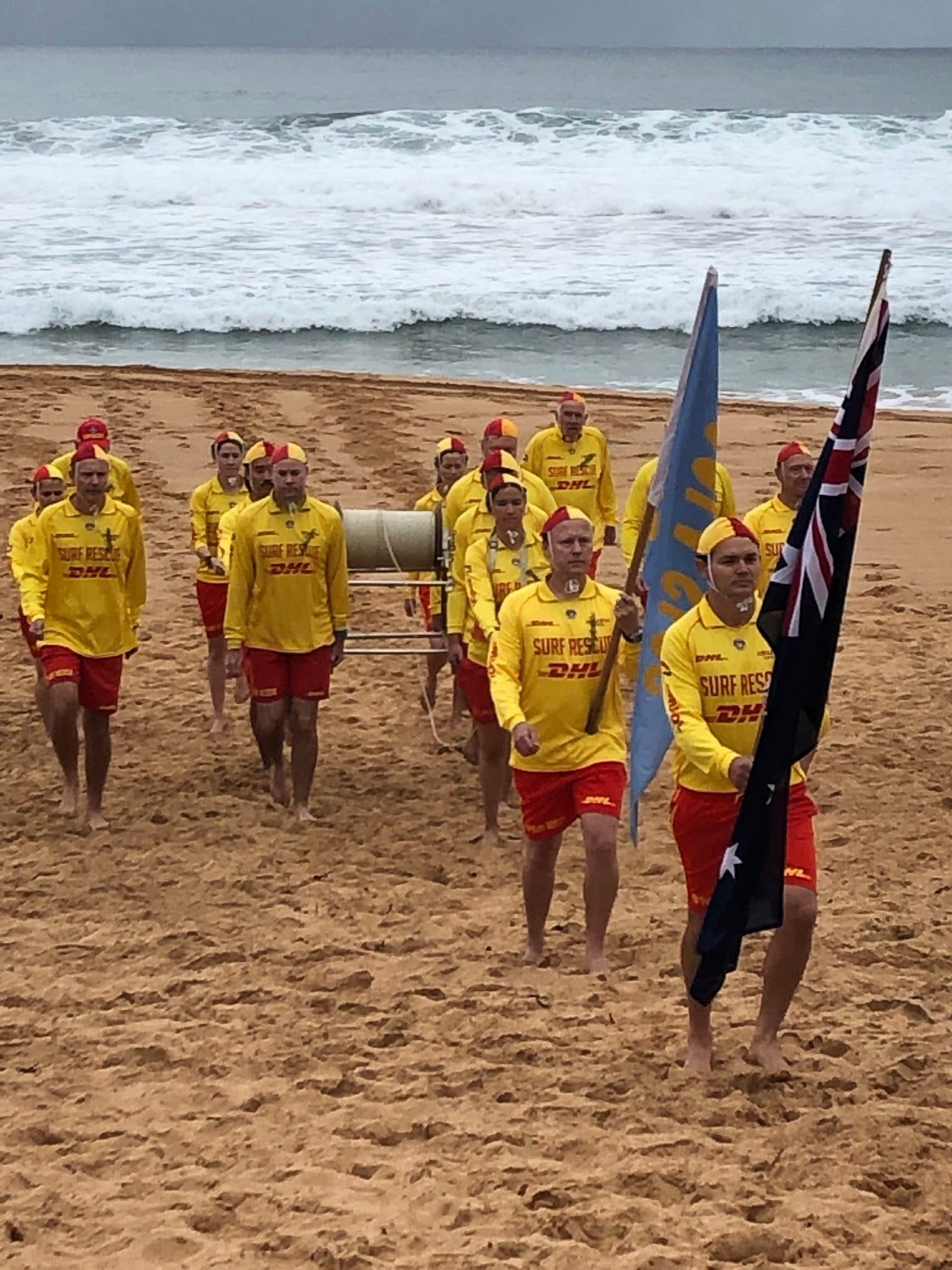 Photo: Cr. Miranda Korzy
____________________________________________
Newport Cenotaph in Trafalgar Park Dawn Service 2022
Around 700 people attended the Anzac Day Dawn Service at Newport Cenotaph in Trafalgar Park Newport.
Mark Ian Hodgson, who attended the service, said
''This local service that was re-established 4 years ago, has numbers that are increasing every year. Today there must have been around 700 people and lots of kids and young adults.
It gives one hope.
Lest we forget.''
Newport Breakers Rugby Club and Newport Narsties represented this morning at the Newport Cenotaph in Trafalgar Park for the annual ANZAC Memorial and Commemorative Service.
Tony Smyth from the Narsties, Jed Cram our Co Club Captain and President Jake Osborne attended the Service.
Thank you to Shane Pretty for organising the wreath and to the Newport Dawn Service Committee for organising the Newport 2022 Anzac Day Service.
This Saturday against Lindfield Rugby Club, we will be honouring those who served and serve further with the last post and minute silence at Porters Reserve, Newport.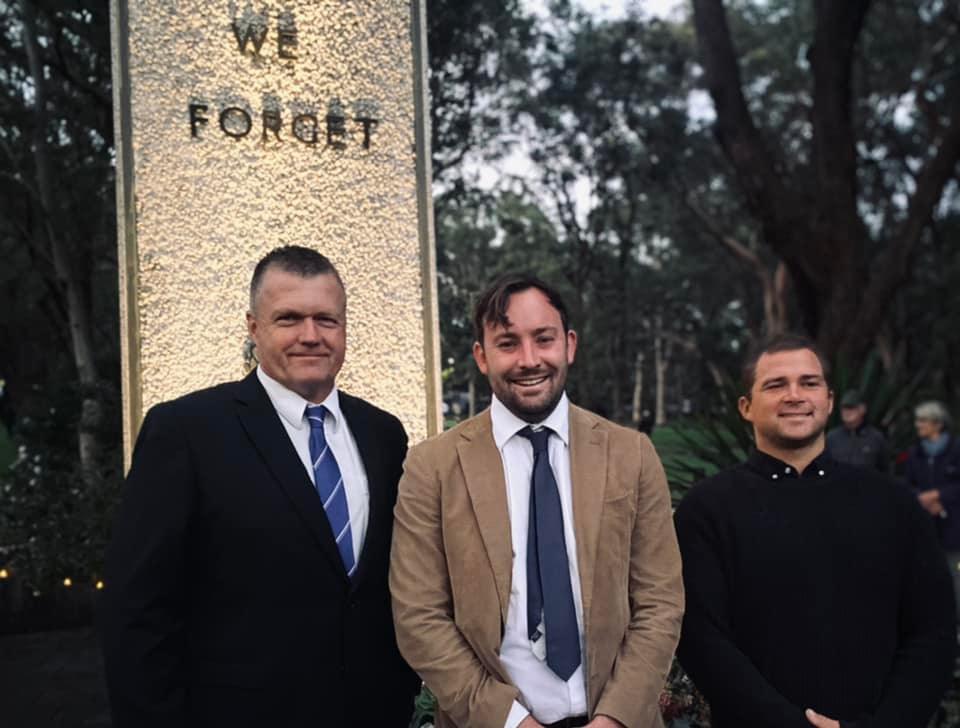 Photos by and courtesy: Mark Ian Hodgson and Newport Breakers Rugby Club
_______________________________________________
Anzac Day Ceremony: Church Point
This Anzac Day the offshore and onshore communities gathered for an 11am Commemorative Servicel at Church Point to pay their respects to the fallen.
This year's address was delivered by Andrew Cutler, captain of West Pittwater Rural Fire Brigade. A resident of Elvina Bay, Andrew is also nephew to Sir Arthur Roden Cutler, longest-serving Governor of New South Wales.
Andrew described how his uncle was awarded the Victoria Cross for his part in the Battle of Merdjayoun, fought in June 1941 against Vichy France as part of the Syria-Lebanon Campaign. During the fighting Sir Roden lost his leg.
Following the war he entered into a long career in the diplomatic service before being appointed state governor in 1966. Besides his many accomplishments, Andrew spoke of his uncle as a kindly man who would bounce his nephew on his one good knee. Sir Roden died in 2002.
As always, thanks go to Ian White for organising the ceremony.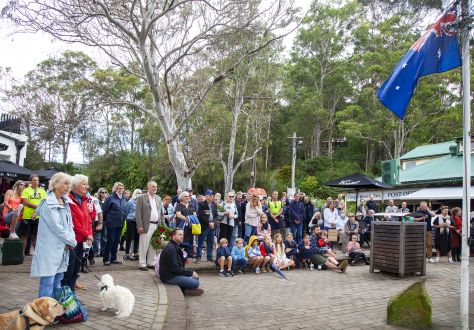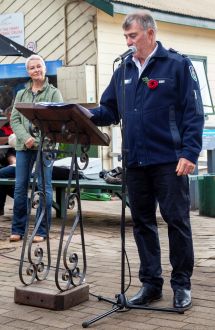 Anzac Day crowd at Church Point and Andrew Cutler. Photos: June Lahm
_______________________________________________
Pittwater RSL Sub-Branch
Commemorative Services
Report by Sandra May-Crabb, Pittwater RSL Sub-Branch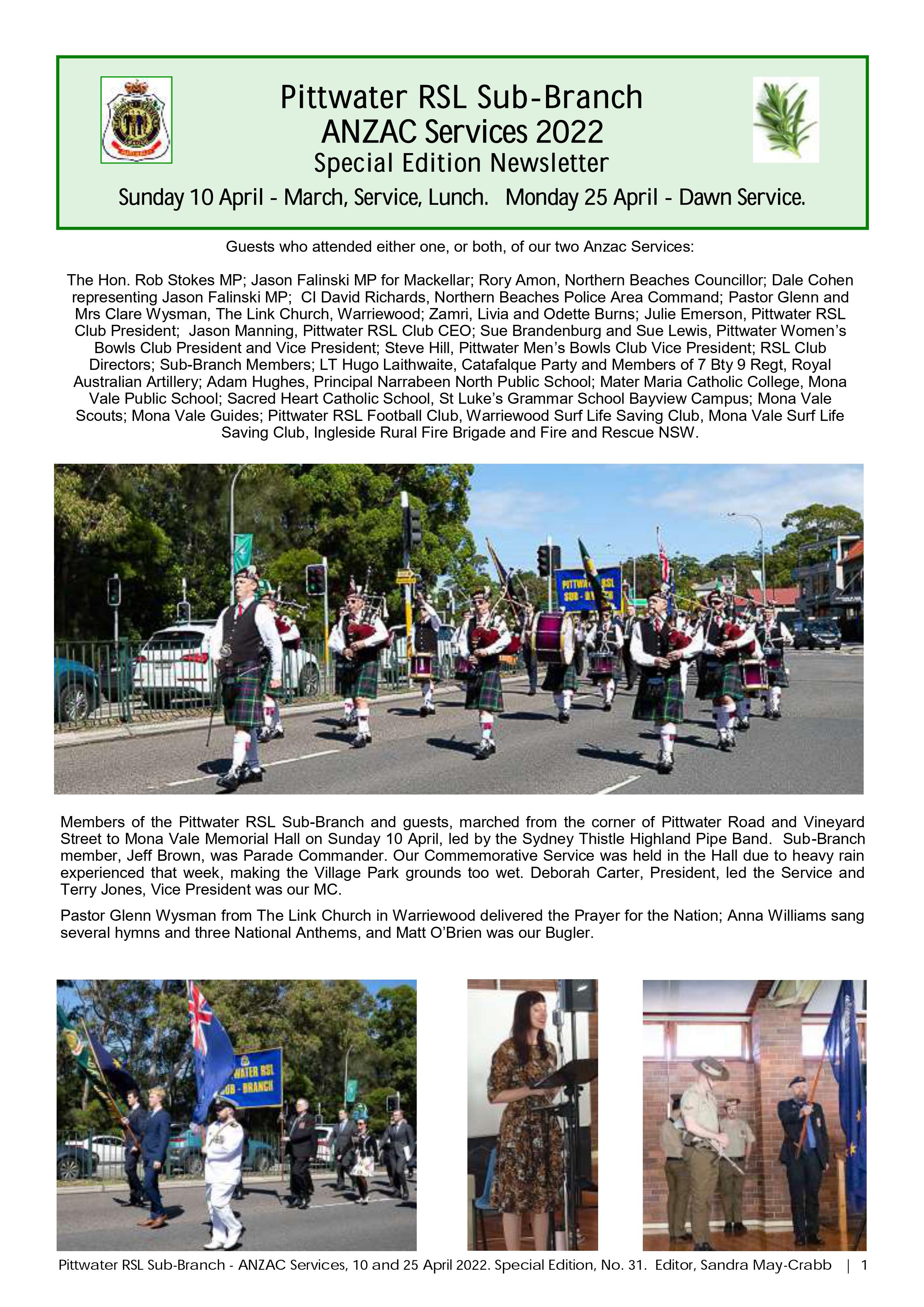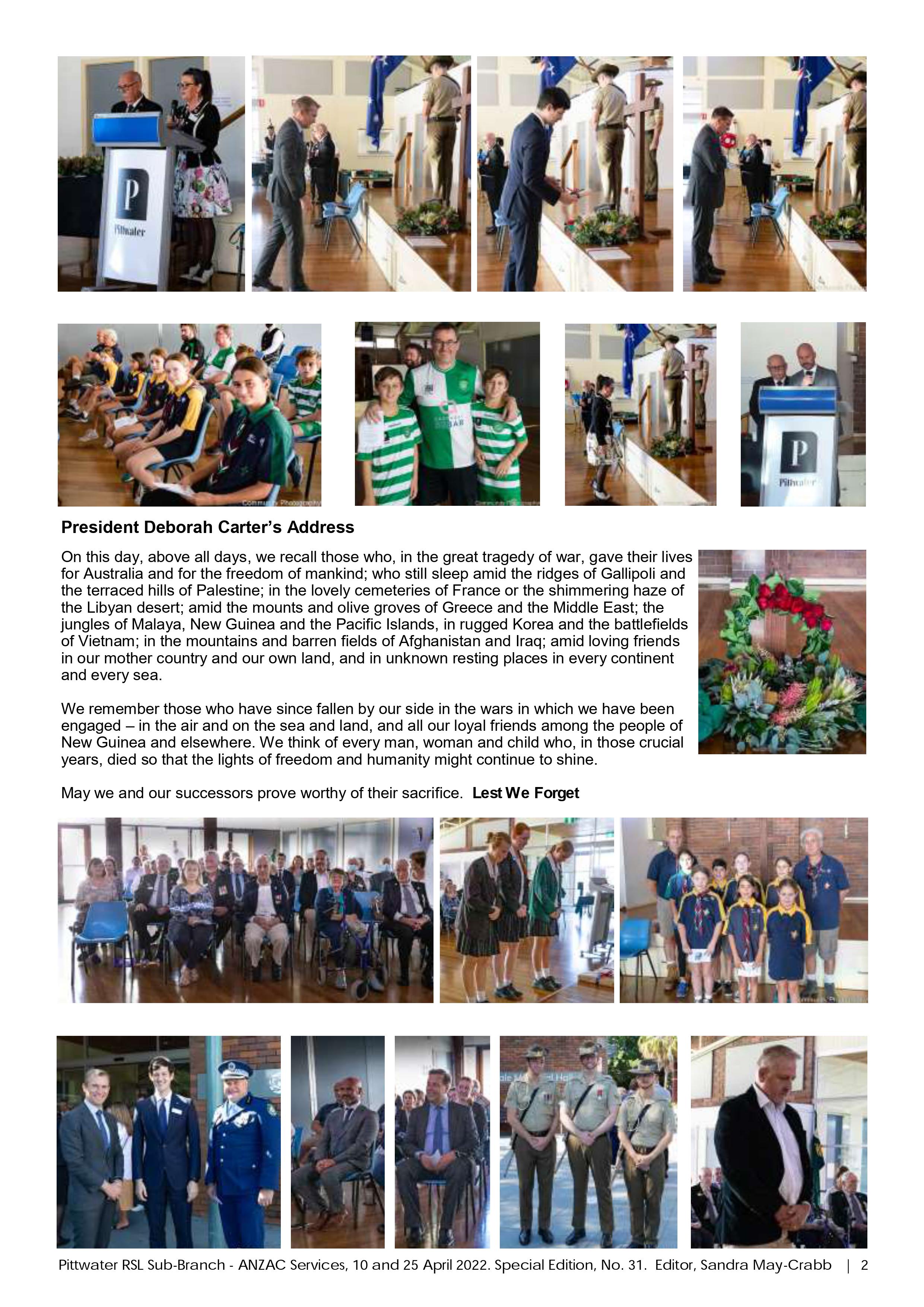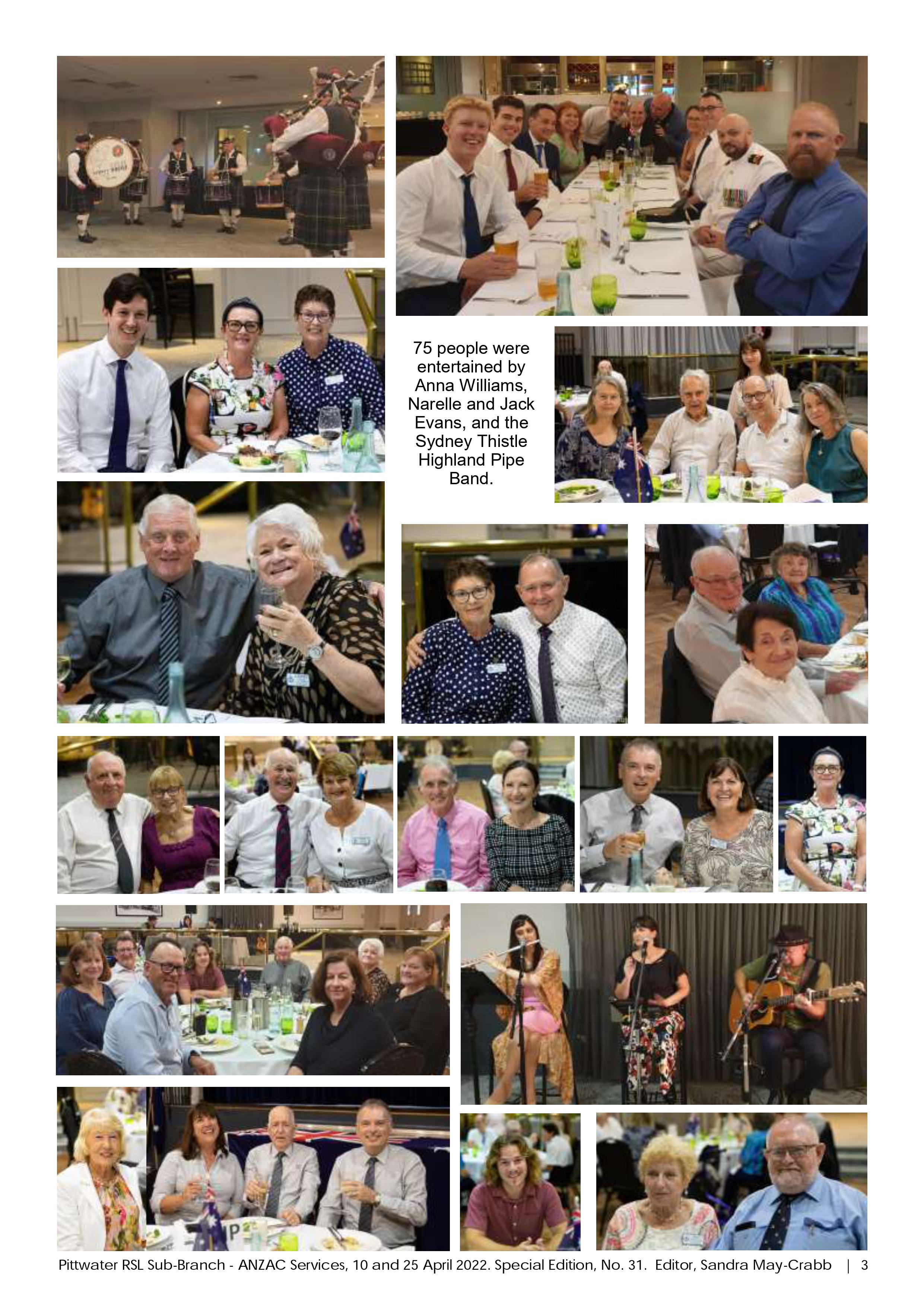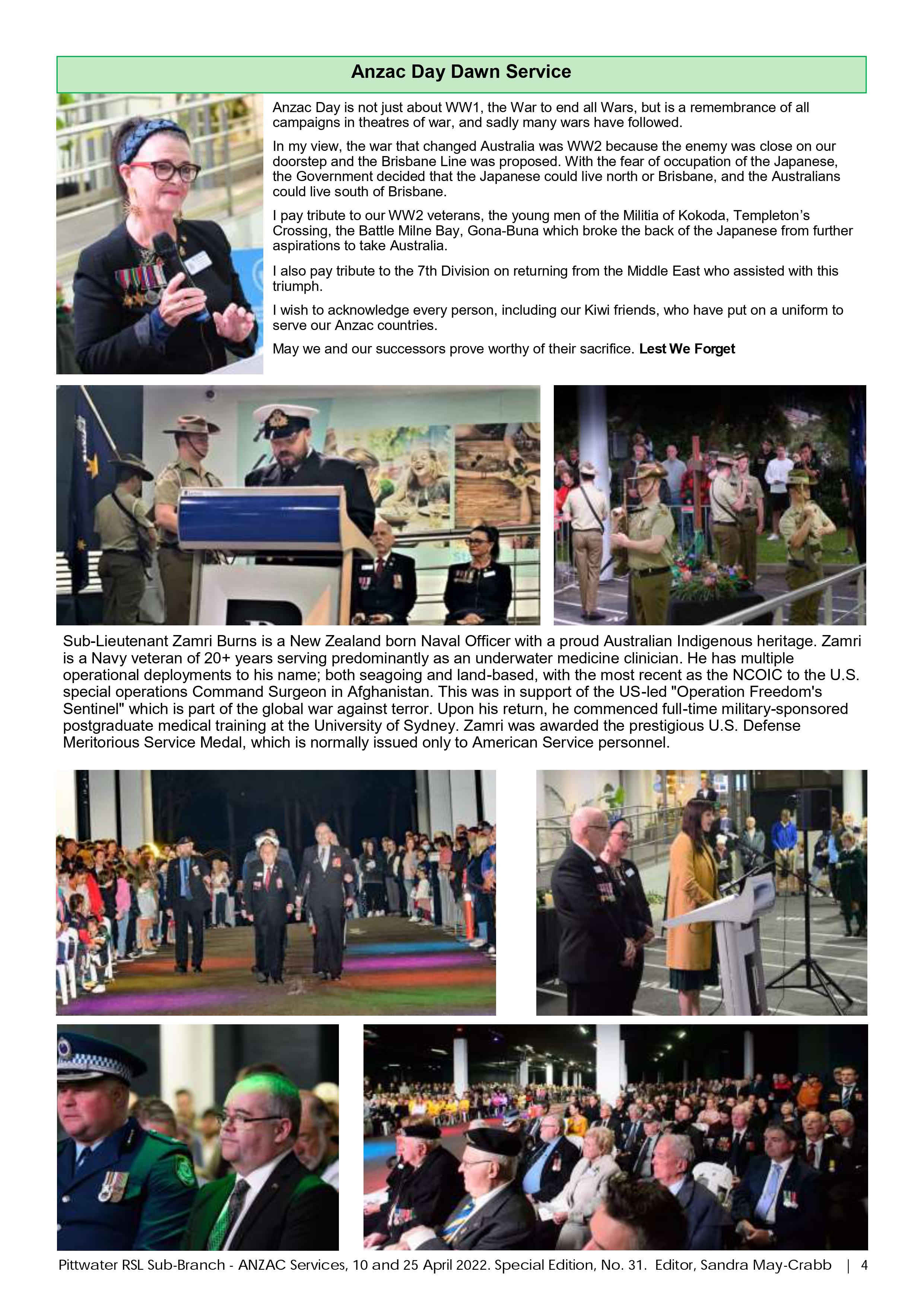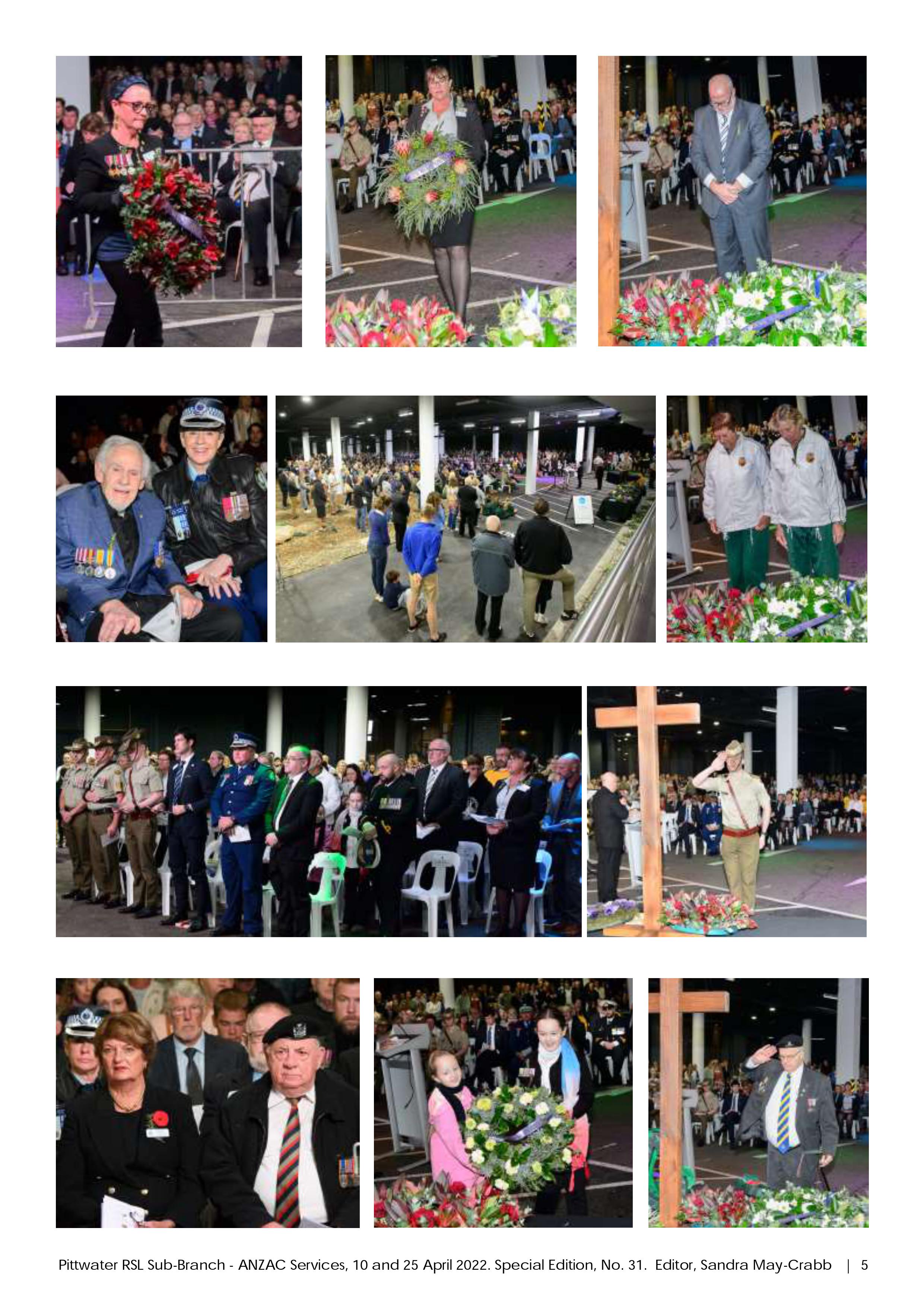 Dawn Service April 25th, 2022 - Venue: Pittwater RSL car park
Mona Vale/Warriewood Valley
Photos: Michael Mannington, OAM, Community Photography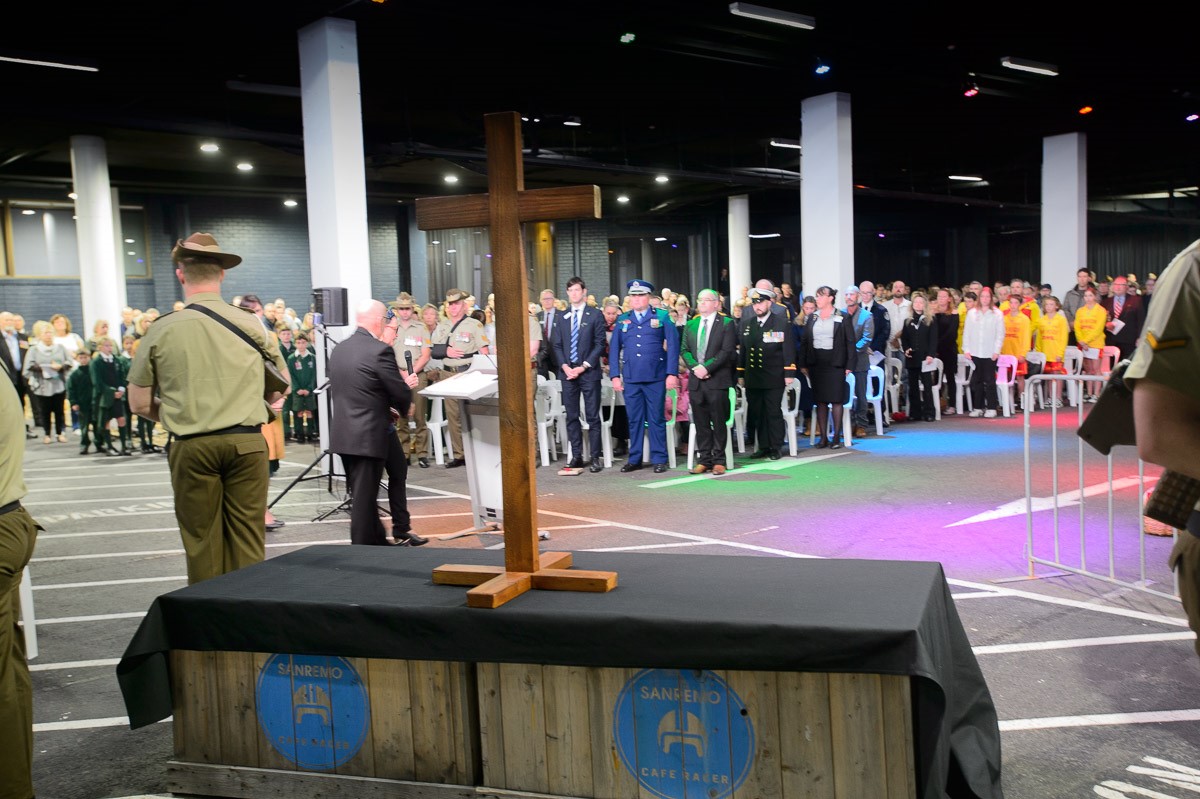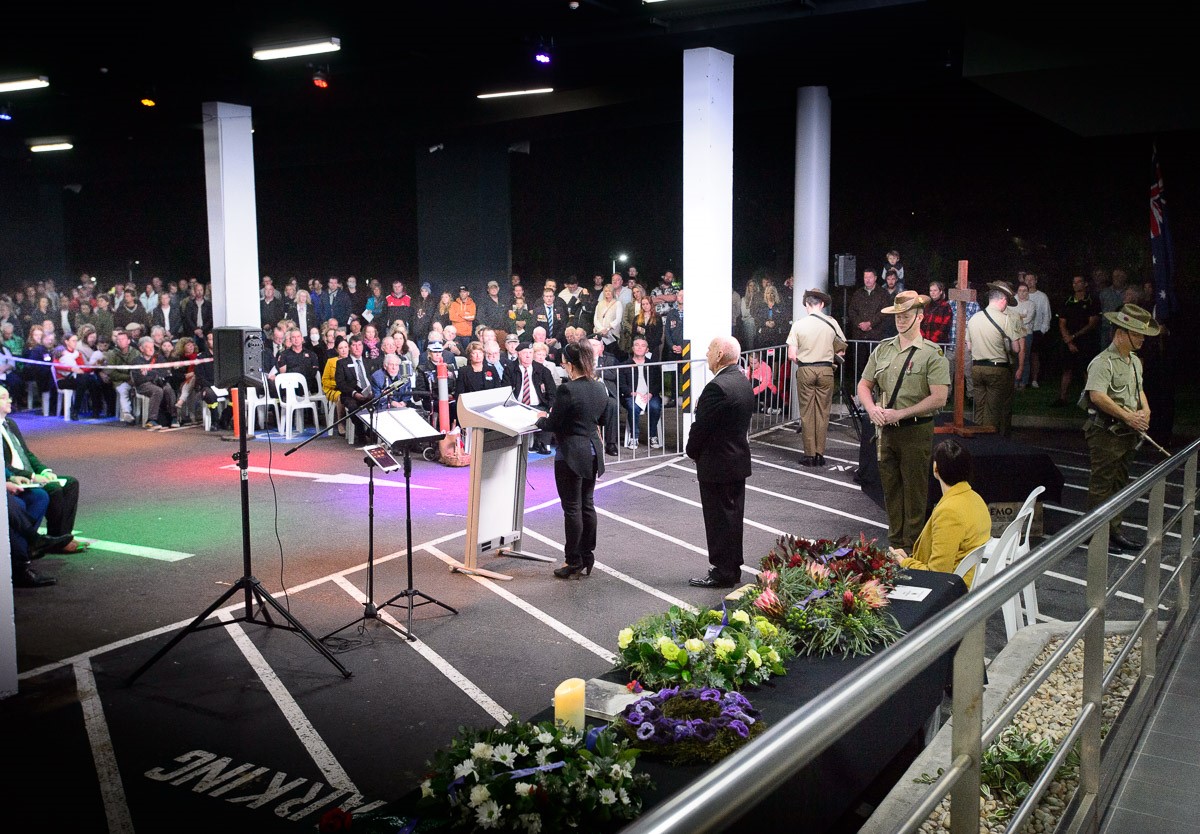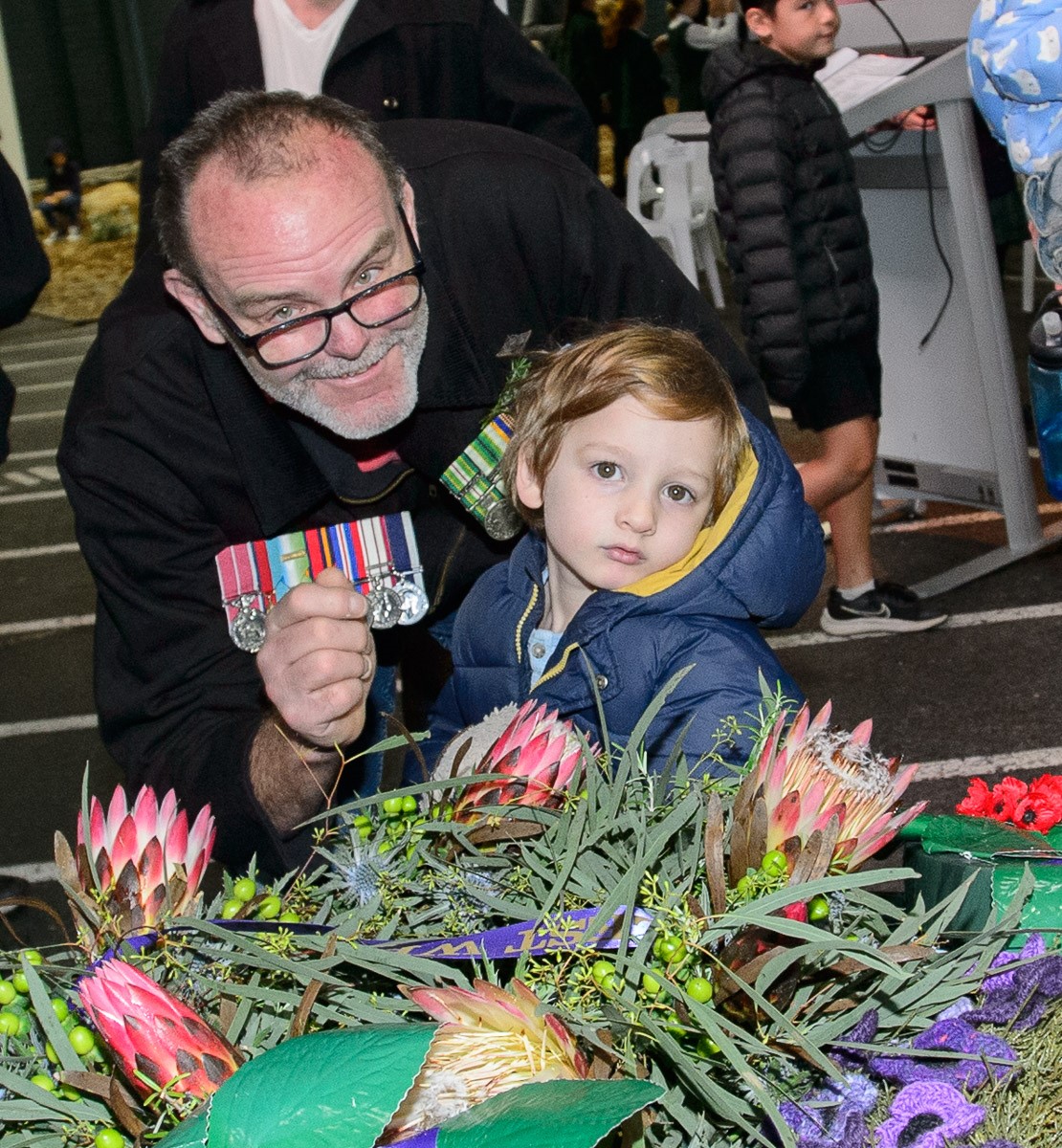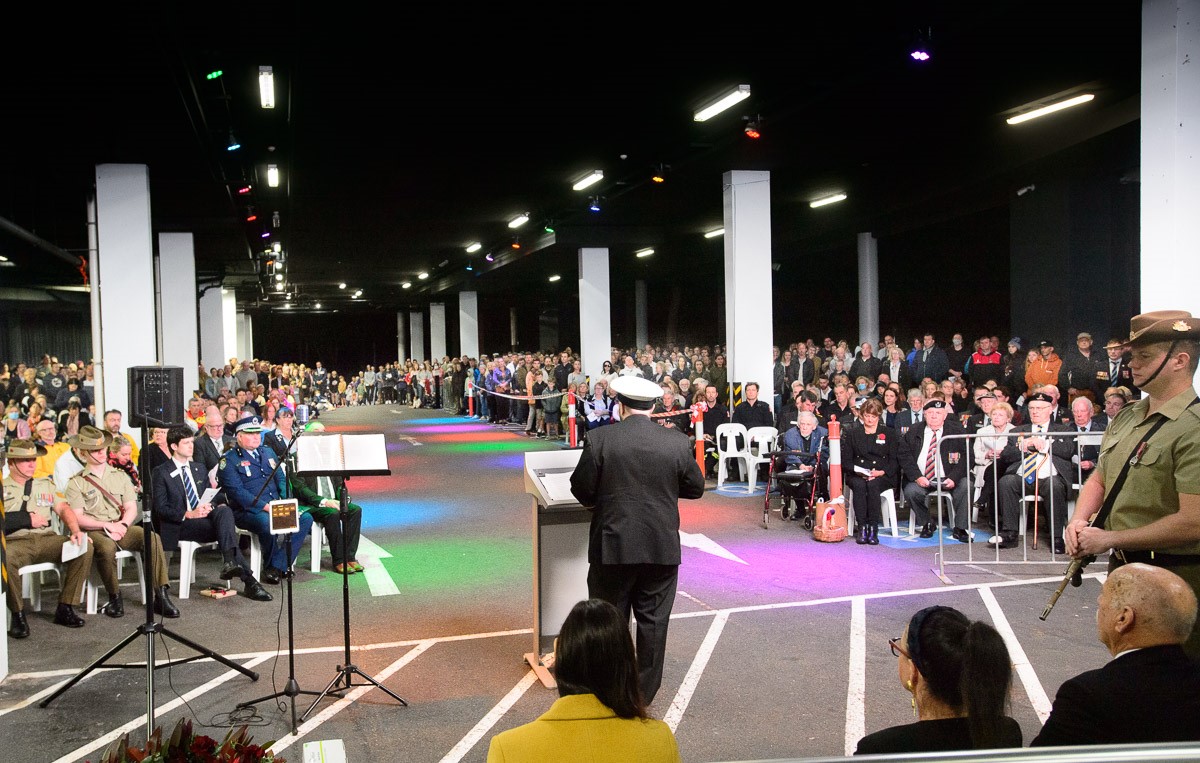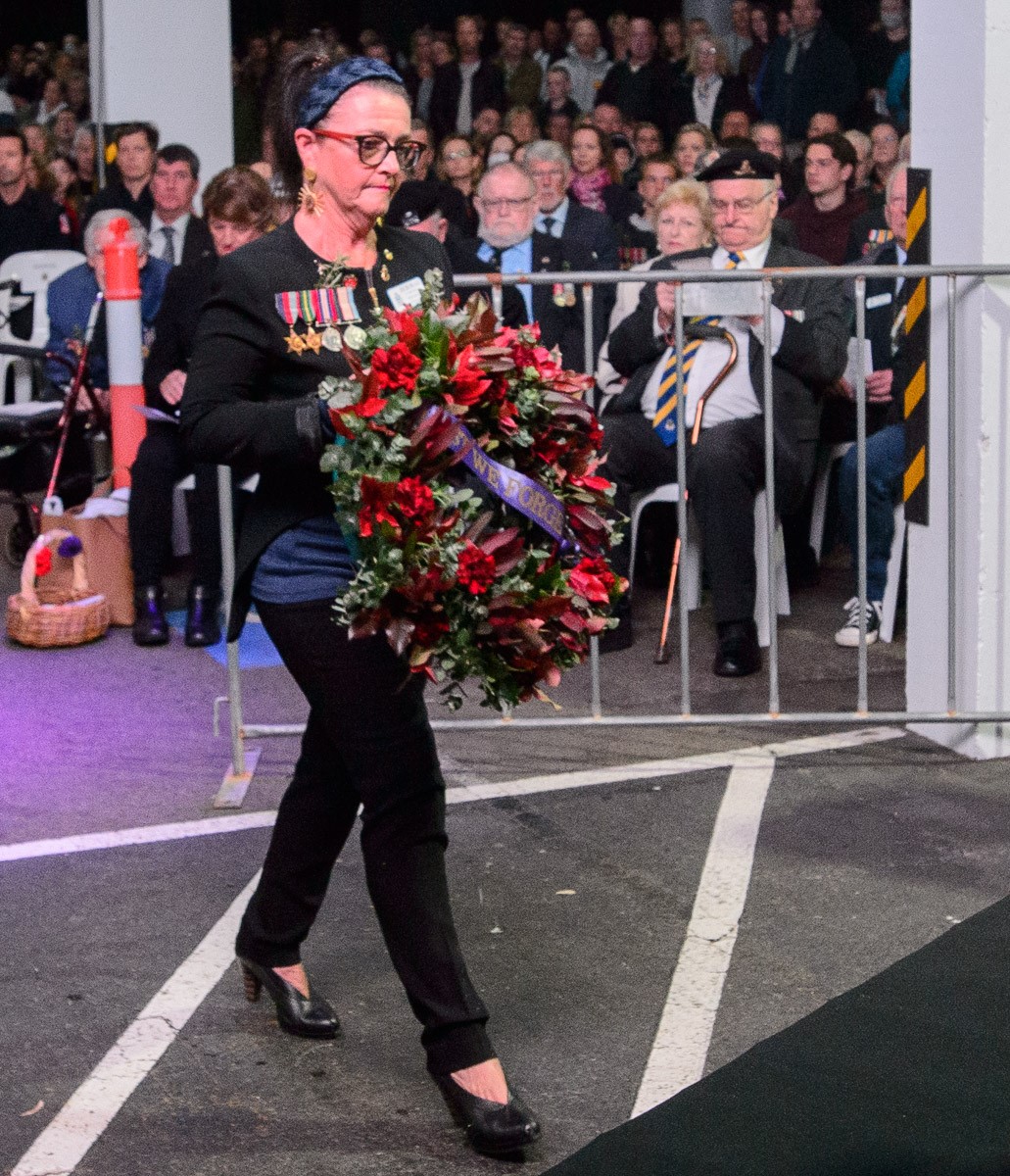 Deborah Carter, Pittwater Sub-Branch President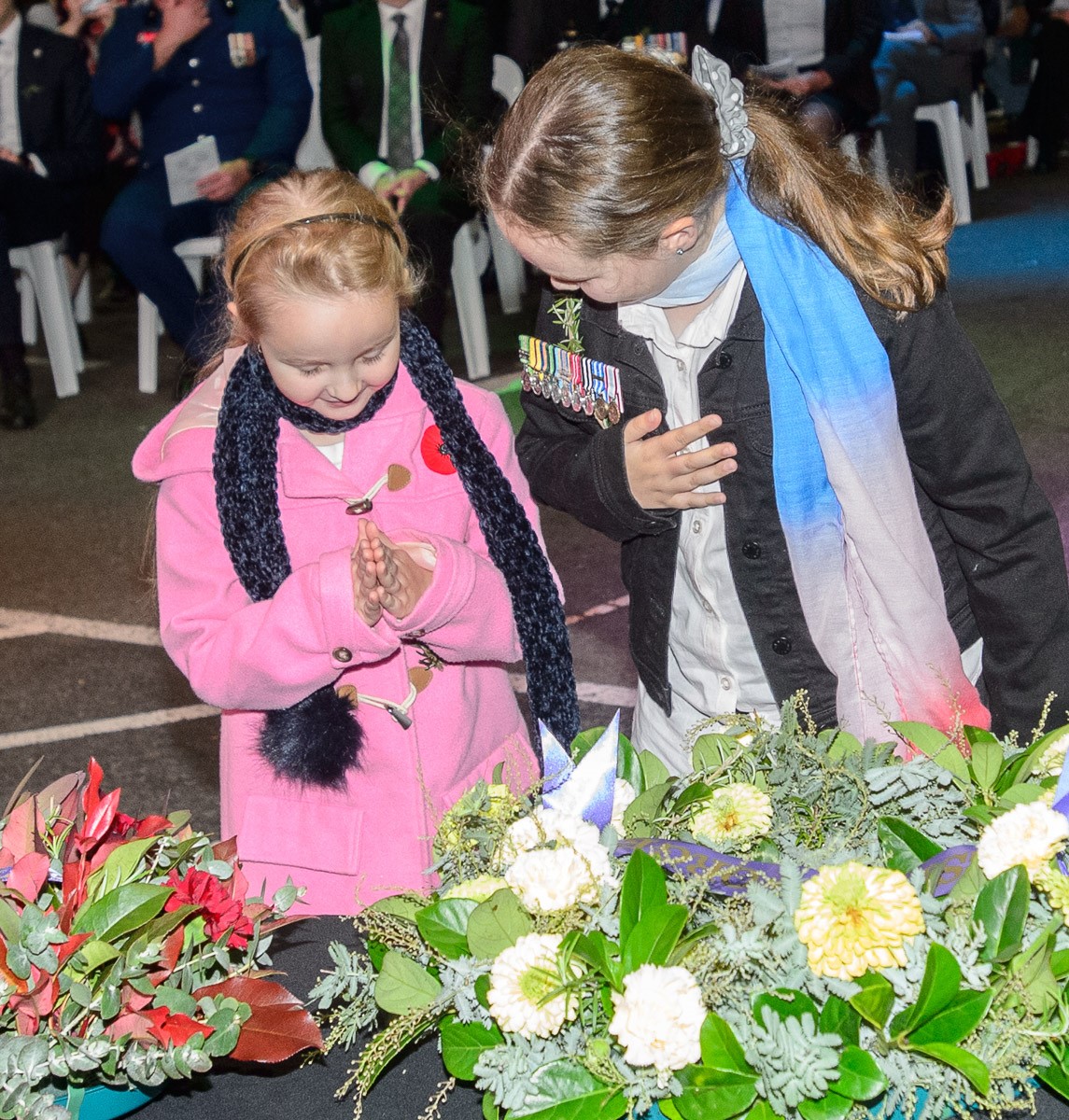 Livia and Odette Burns, representing children of serving members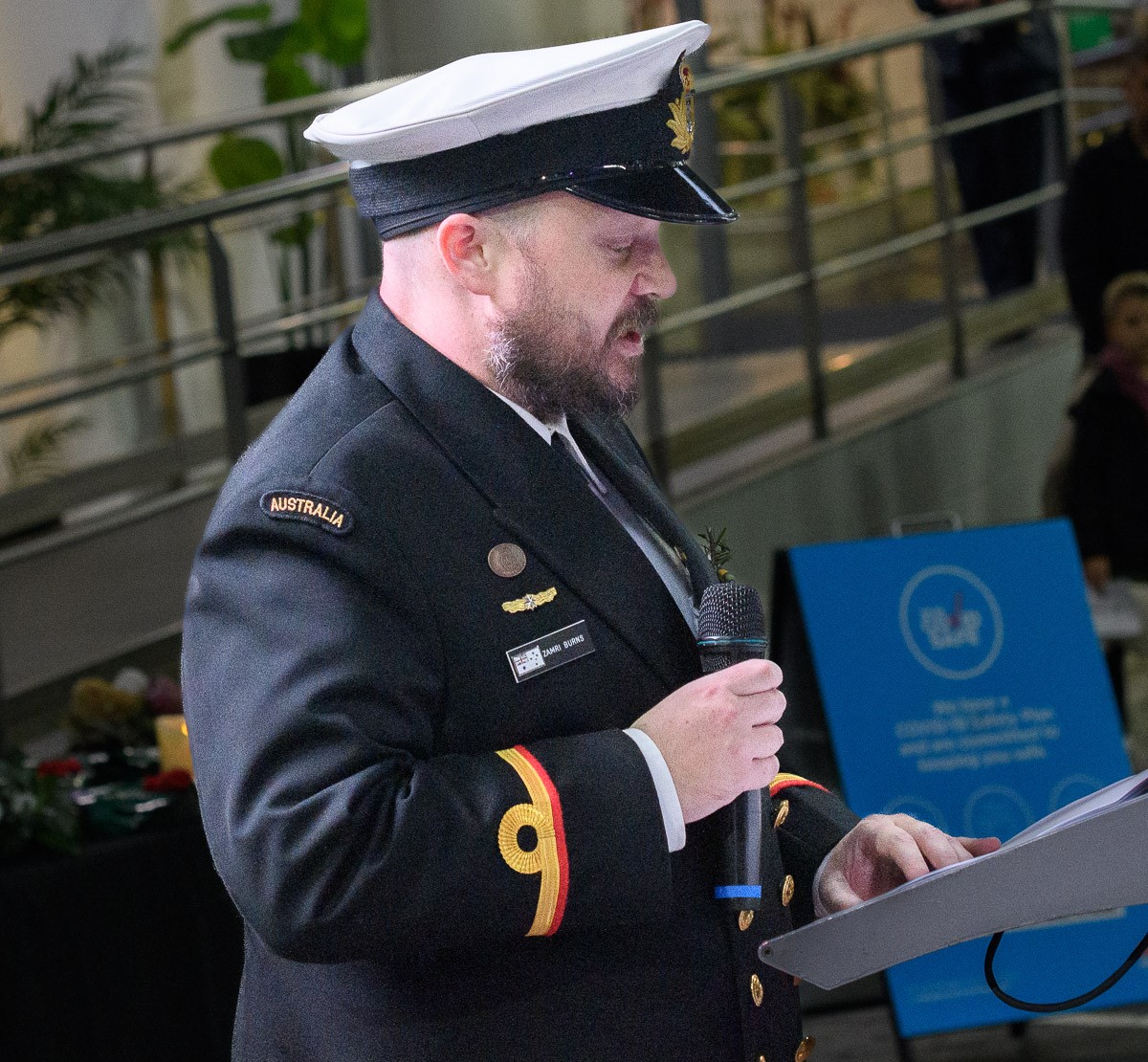 2022 Commemoration Address by Sub-Lieutenant Zamri Burns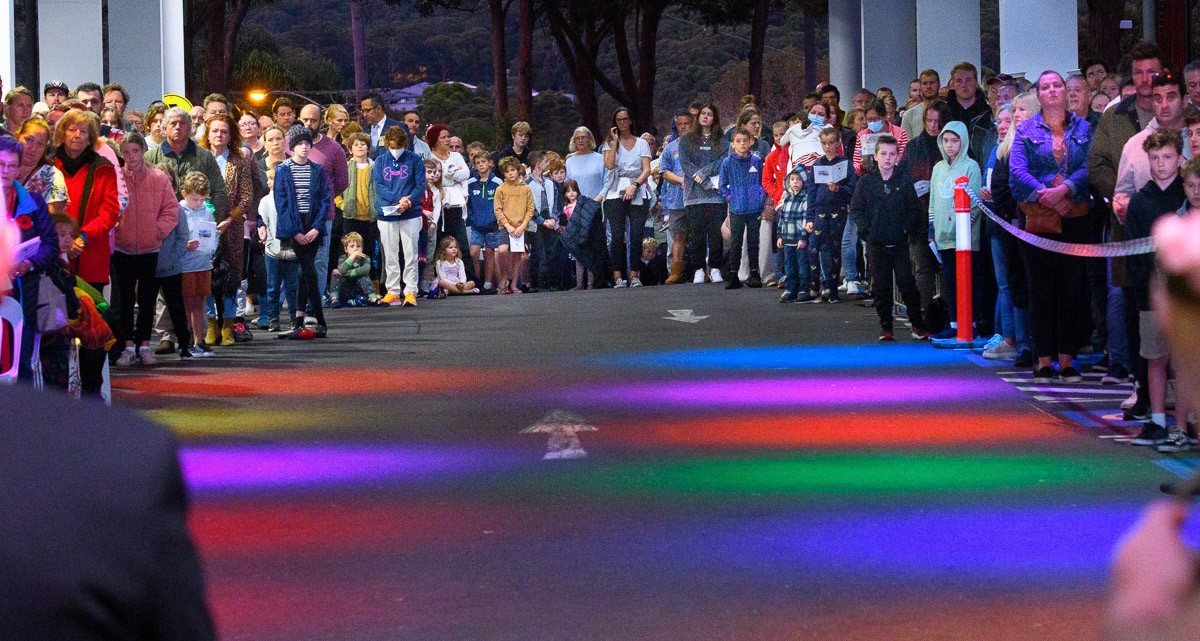 _______________________________________________

Terrey Hills
11am Service
Thinking of all those who have died or are suffering in the war in Ukraine - beautiful wreath laid by this Terrey Hills local in that country's colours.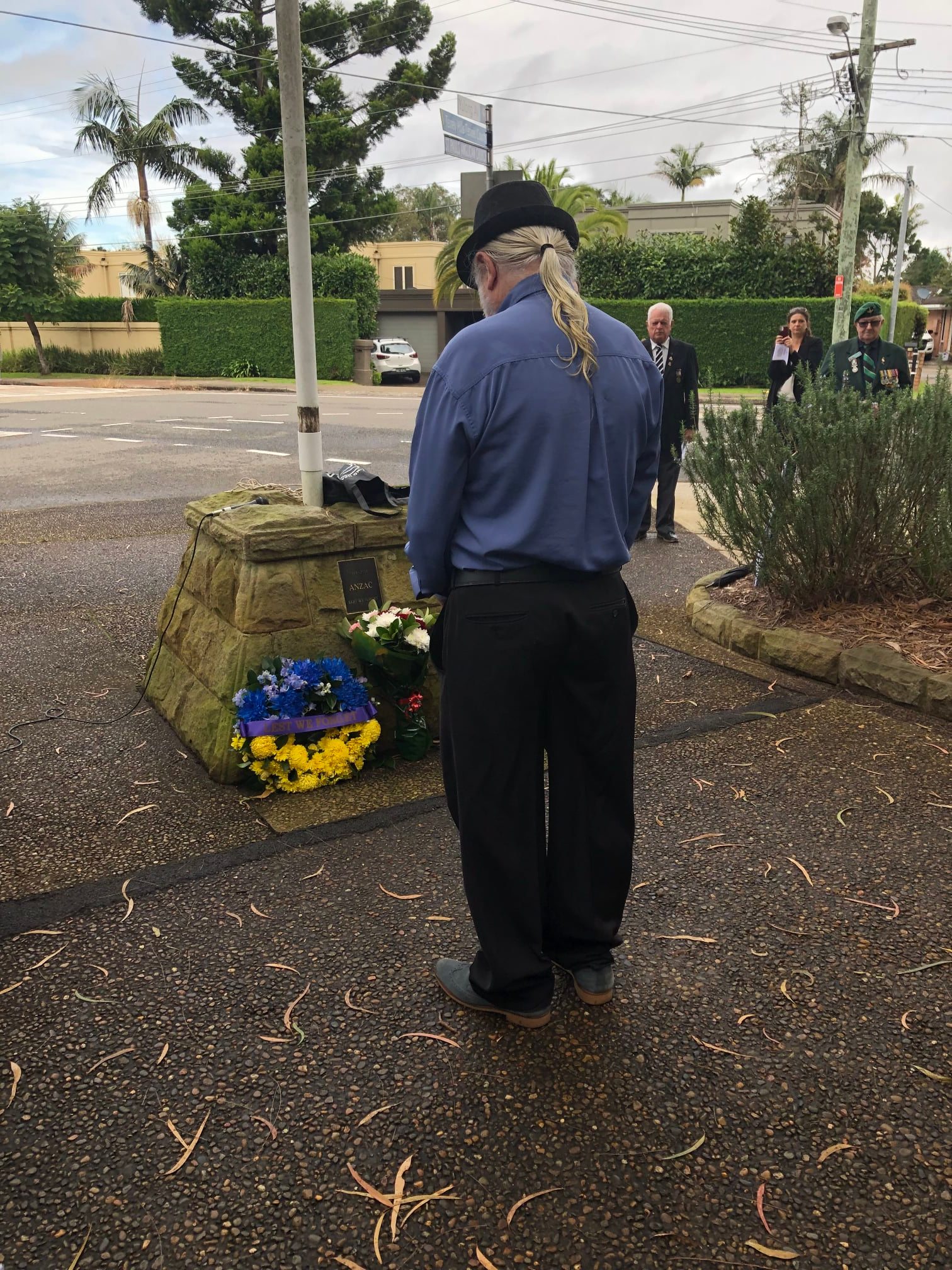 Wonderful speeches from Terrey Hills Public School students at ANZAC service, Monday April 25th, 2022 - each describing what ANZAC Day means to them.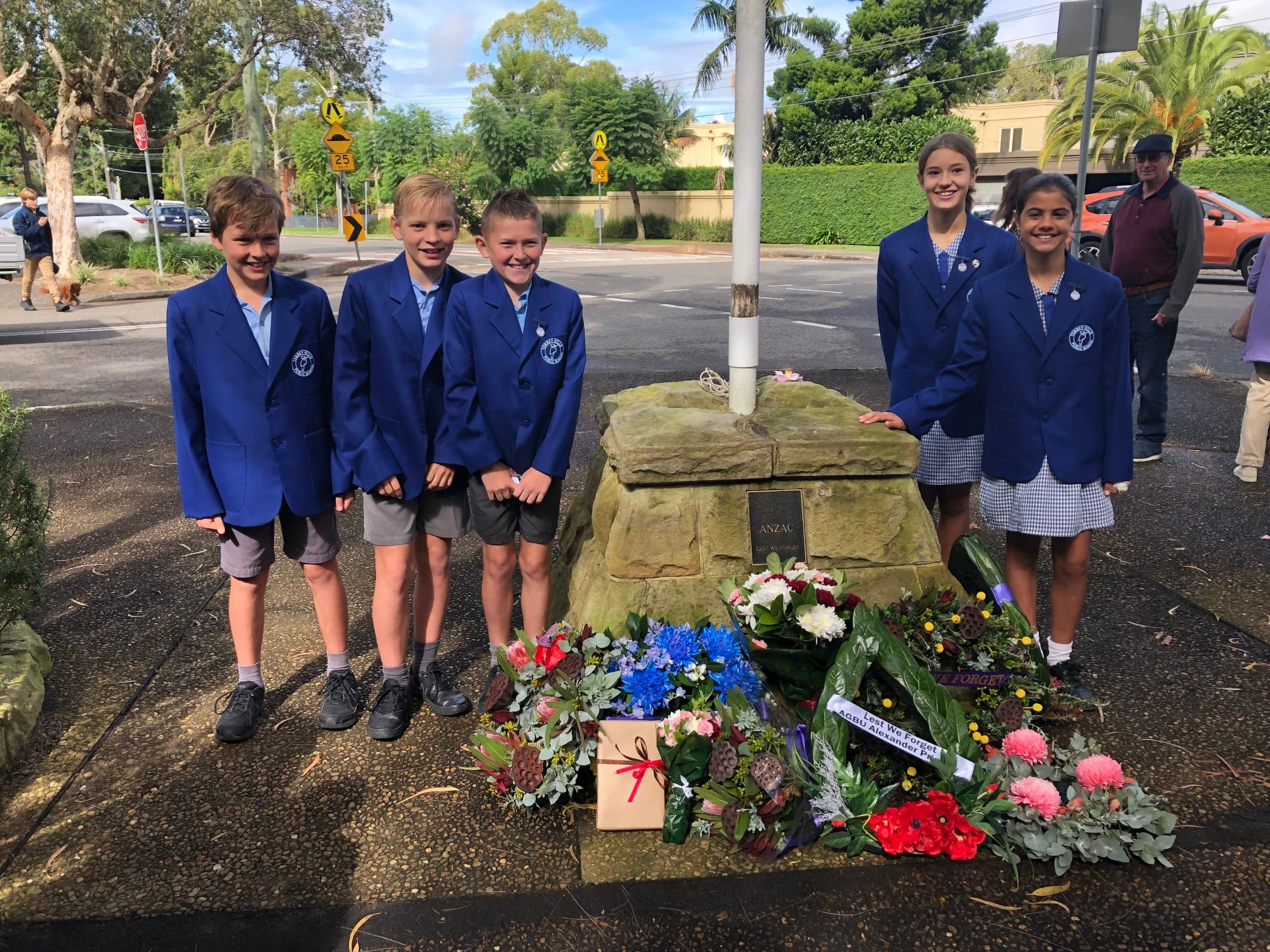 Photos: Cr. Miranda Korzy
_______________________________________________

Collaroy RSL Sub-Branch
Anzac Twilight Service, Collaroy Beach
Monday April 25, 2022
(2Up ran from noon)
Photos: Maryan Heffernan, Community Photography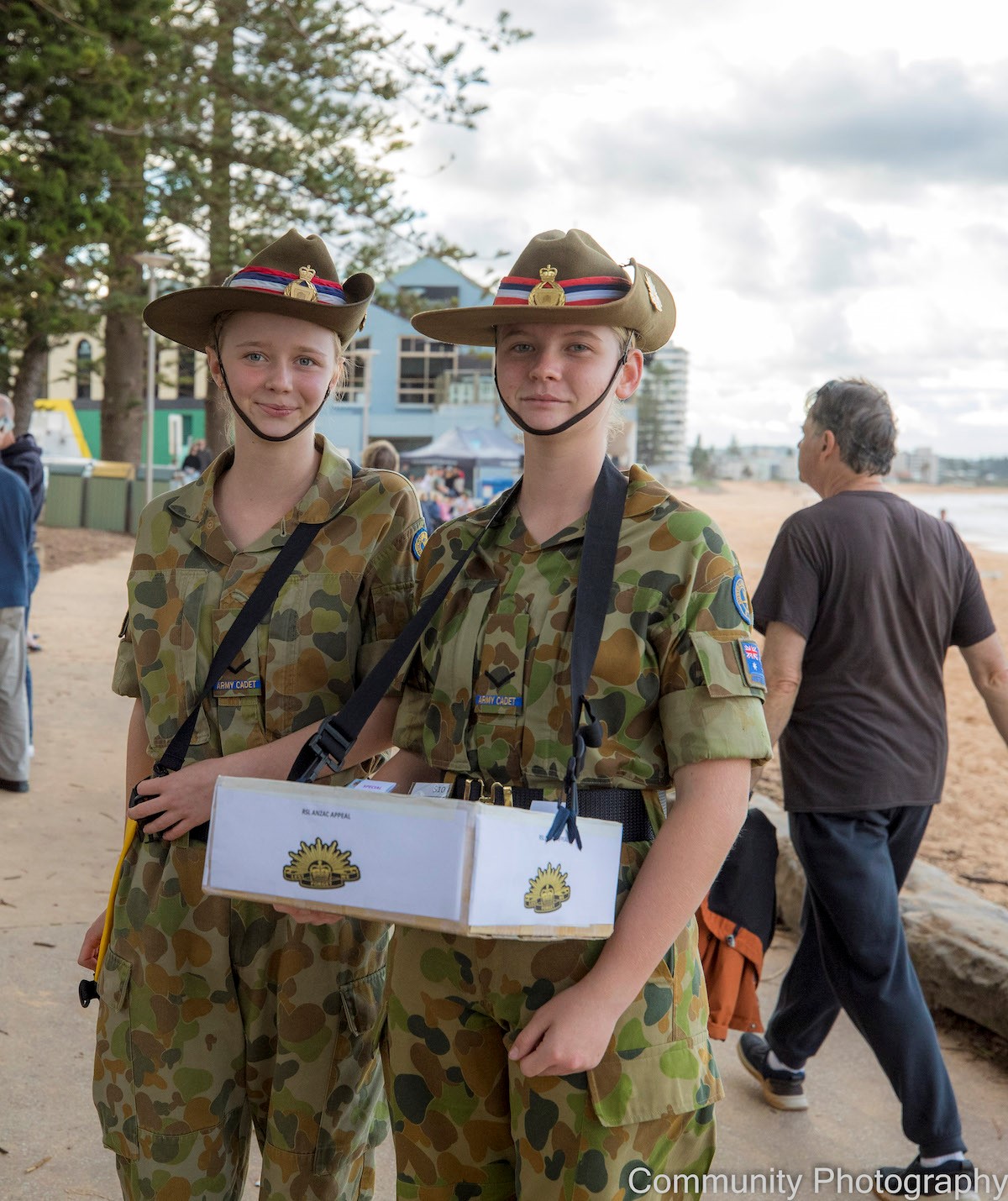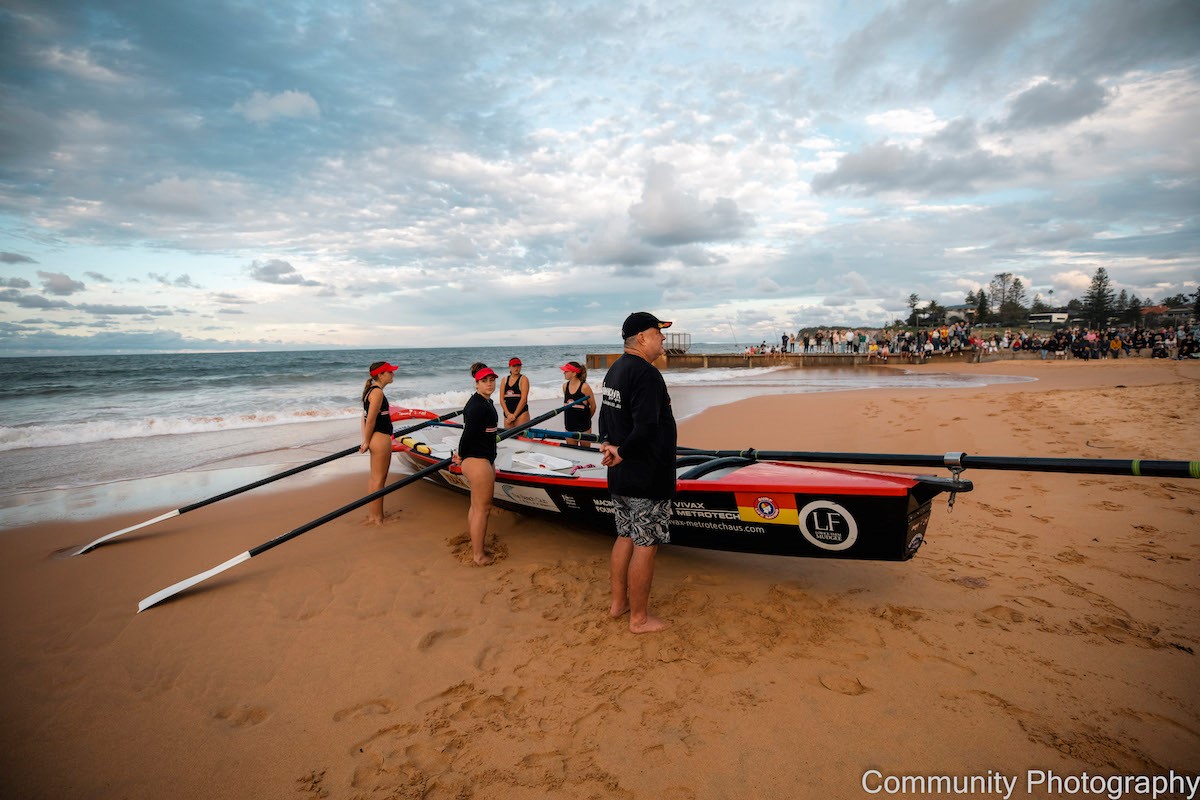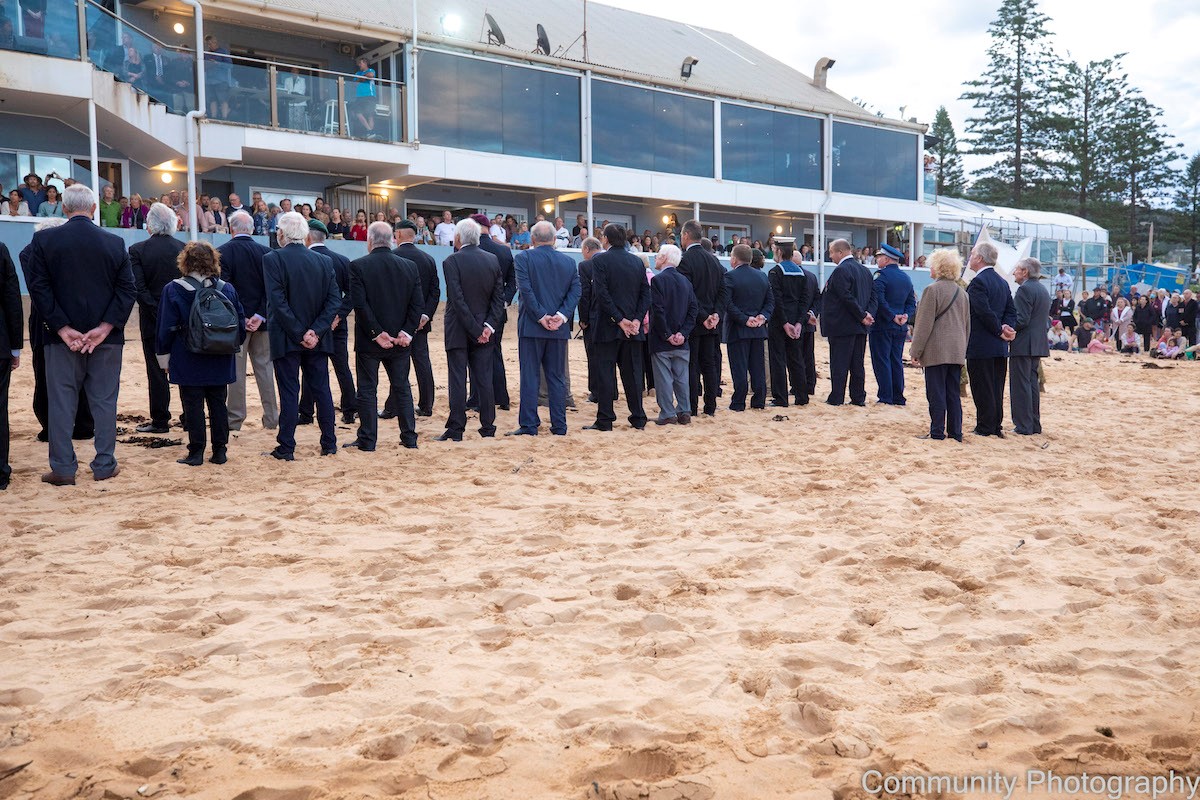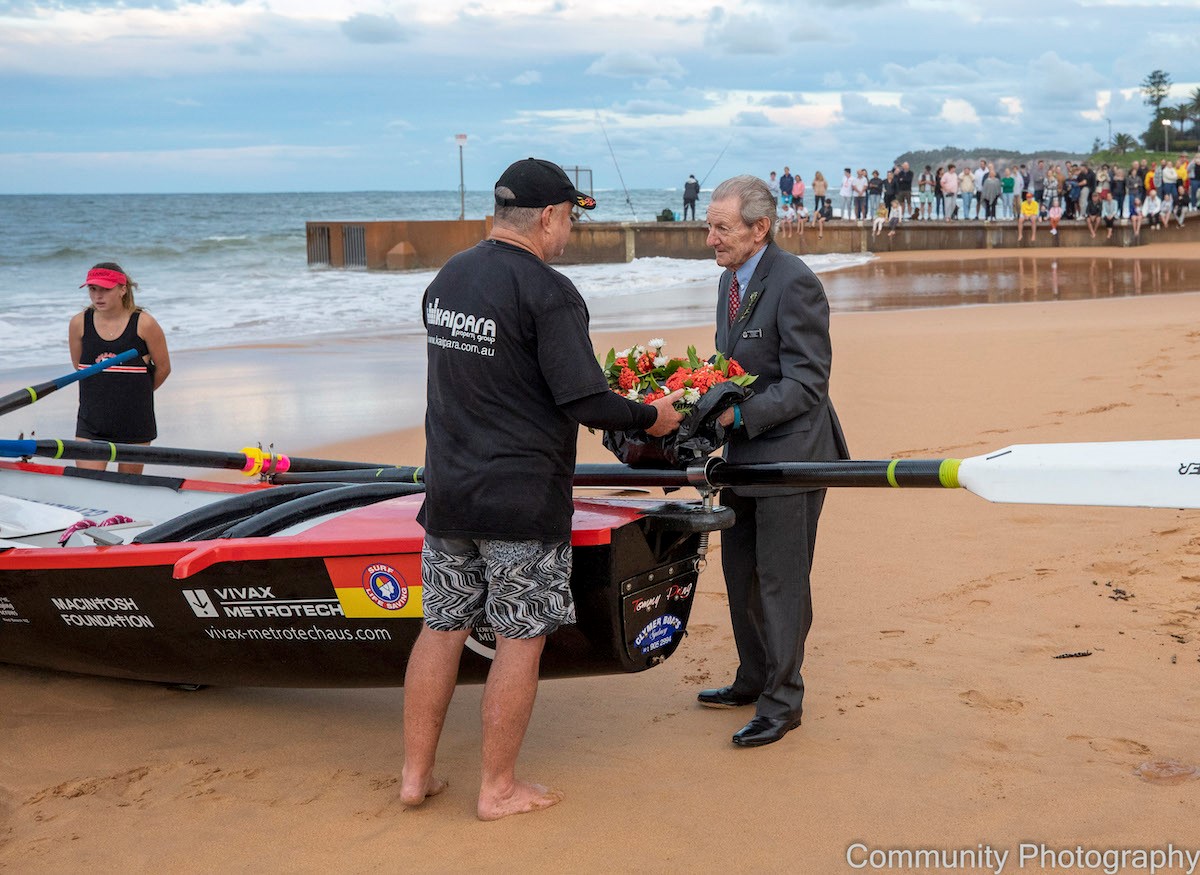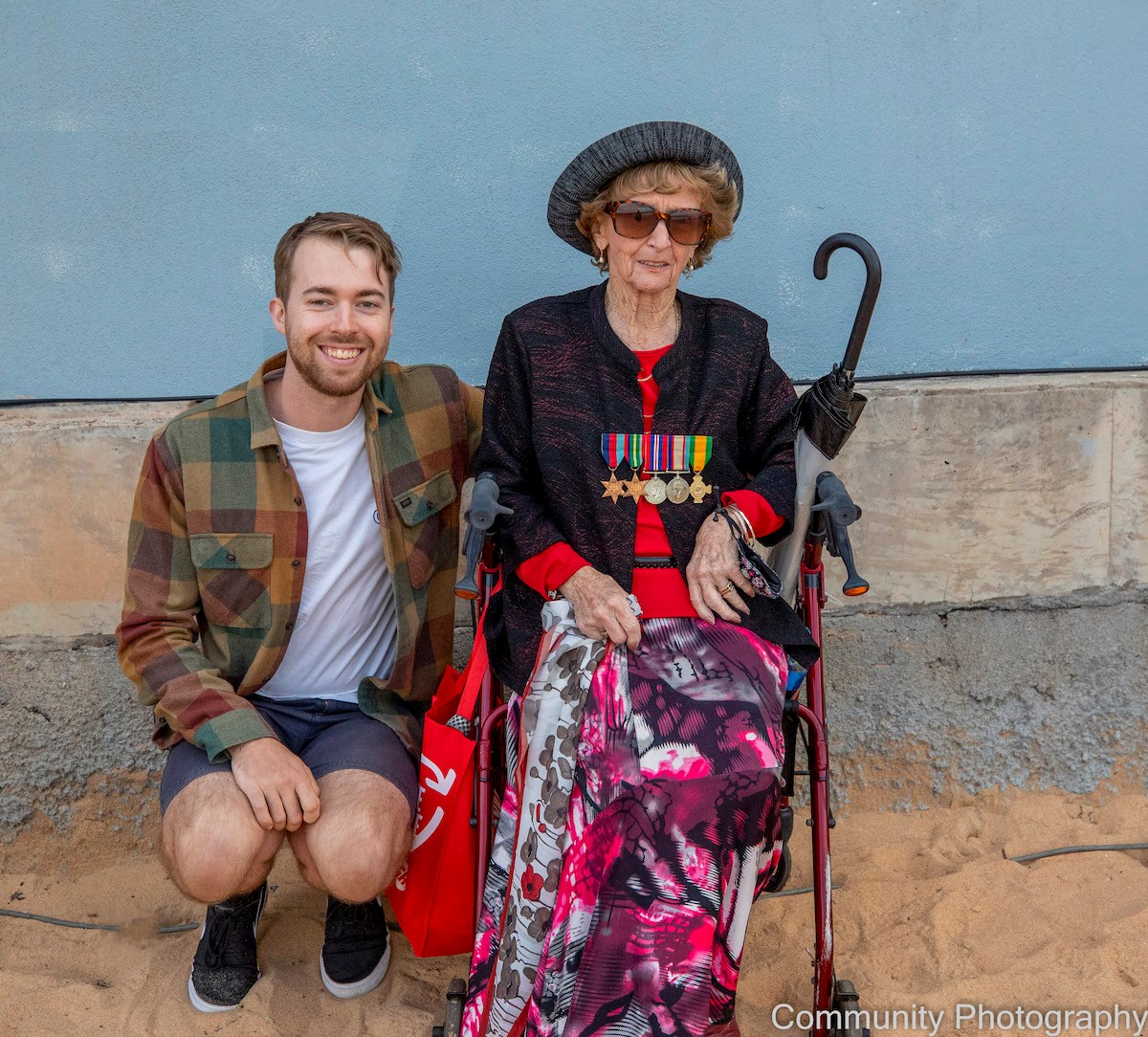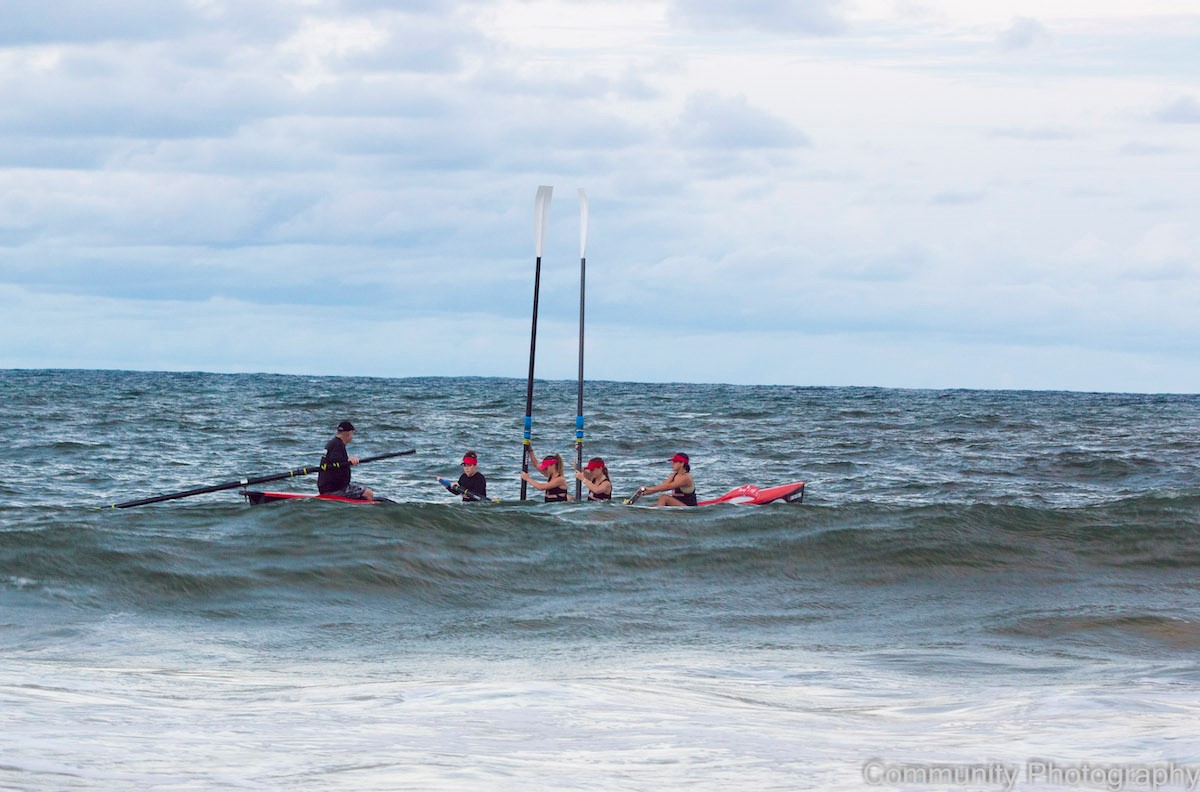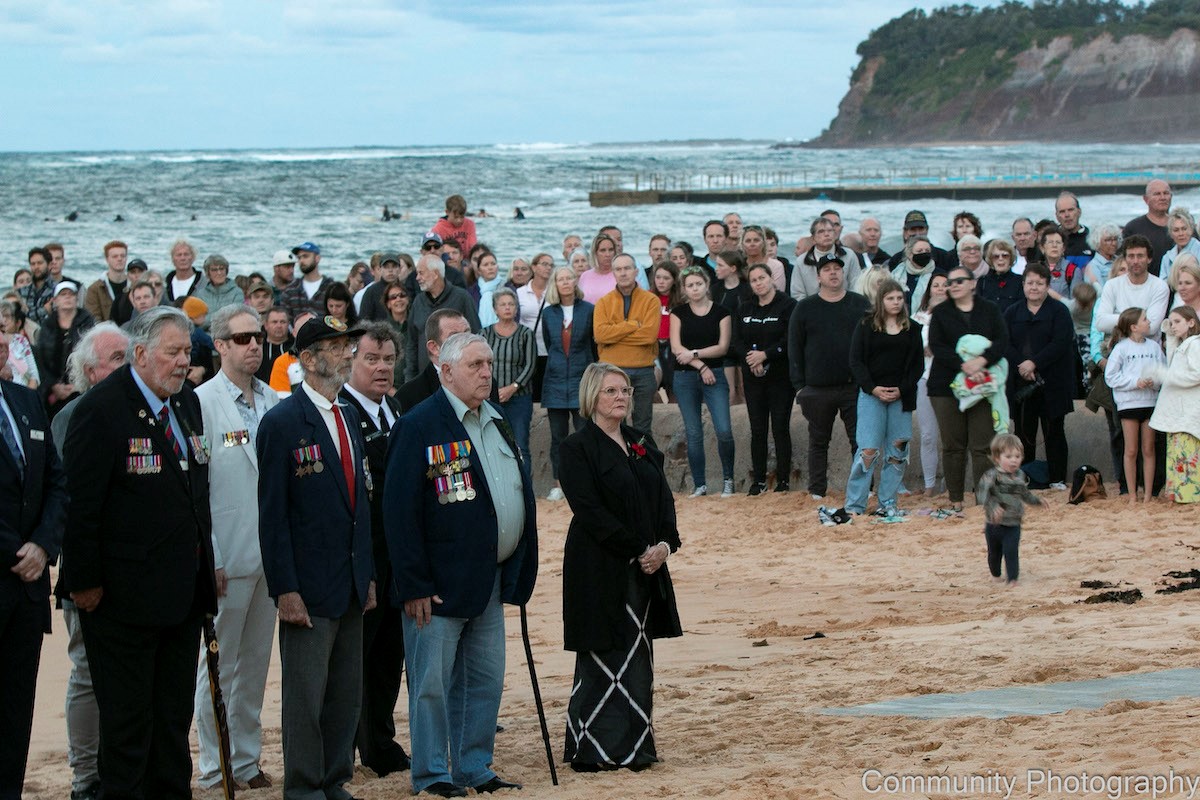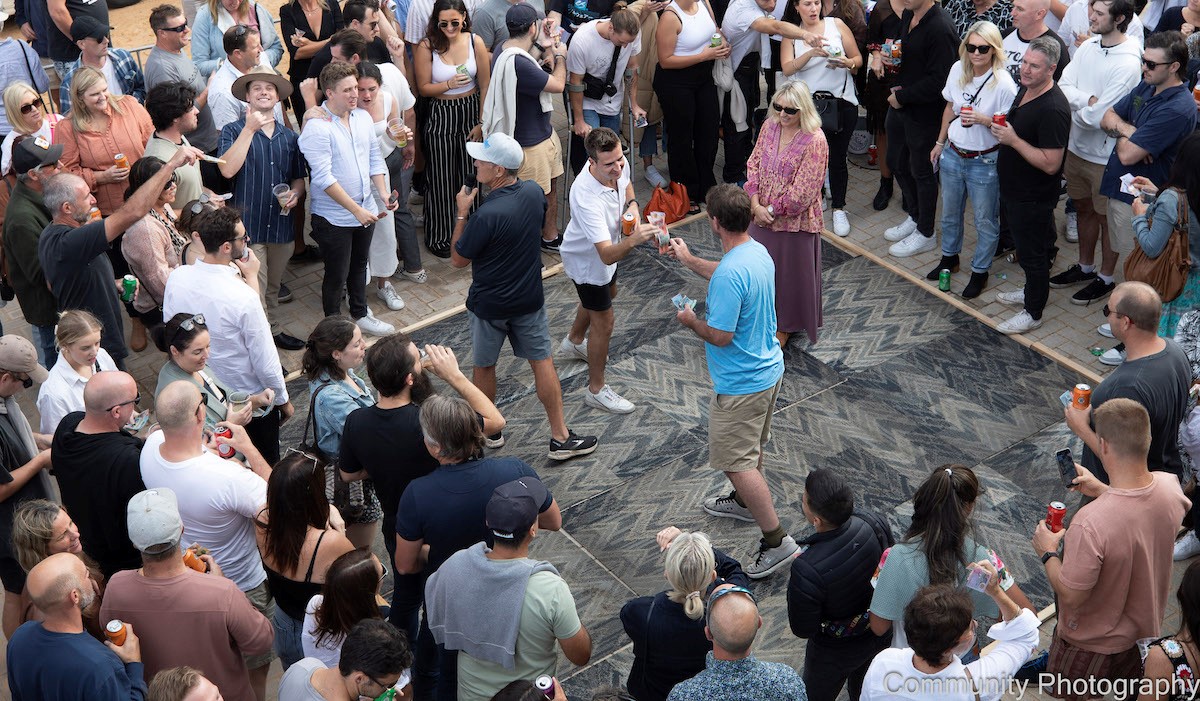 _______________________________________________

Narrabeen RSL and Forrestville RSL
Jason Falinski, MP for Mackellar
Sunday April 24, 2022:
''Across this ANZAC weekend we pay our respects to those who have, and continue to serve our country in uniform.
It was a great honour to join the Narrabeen and Forestville RSL ceremonies today.''
Photos courtesy: Jason Falinski, MP for Mackellar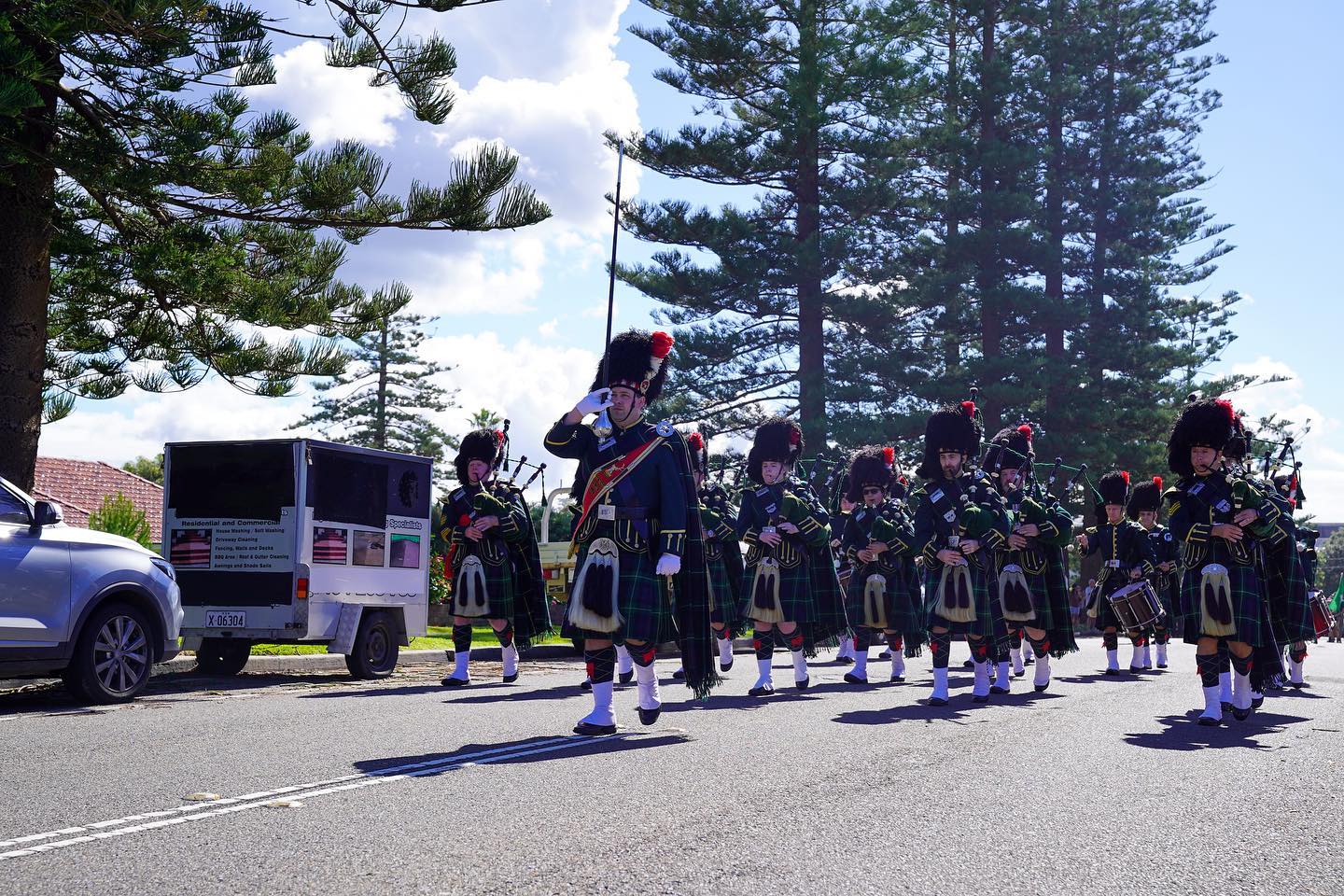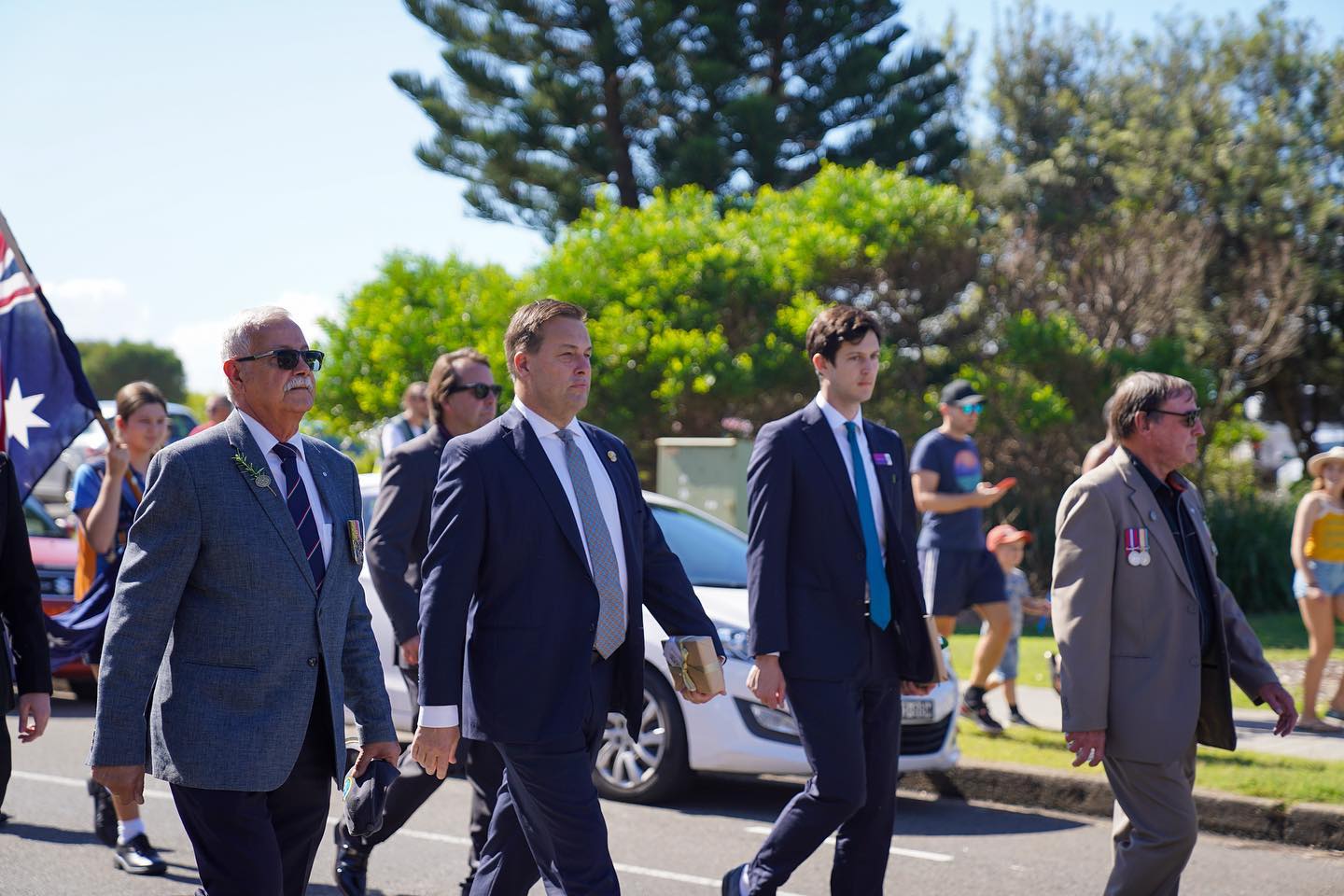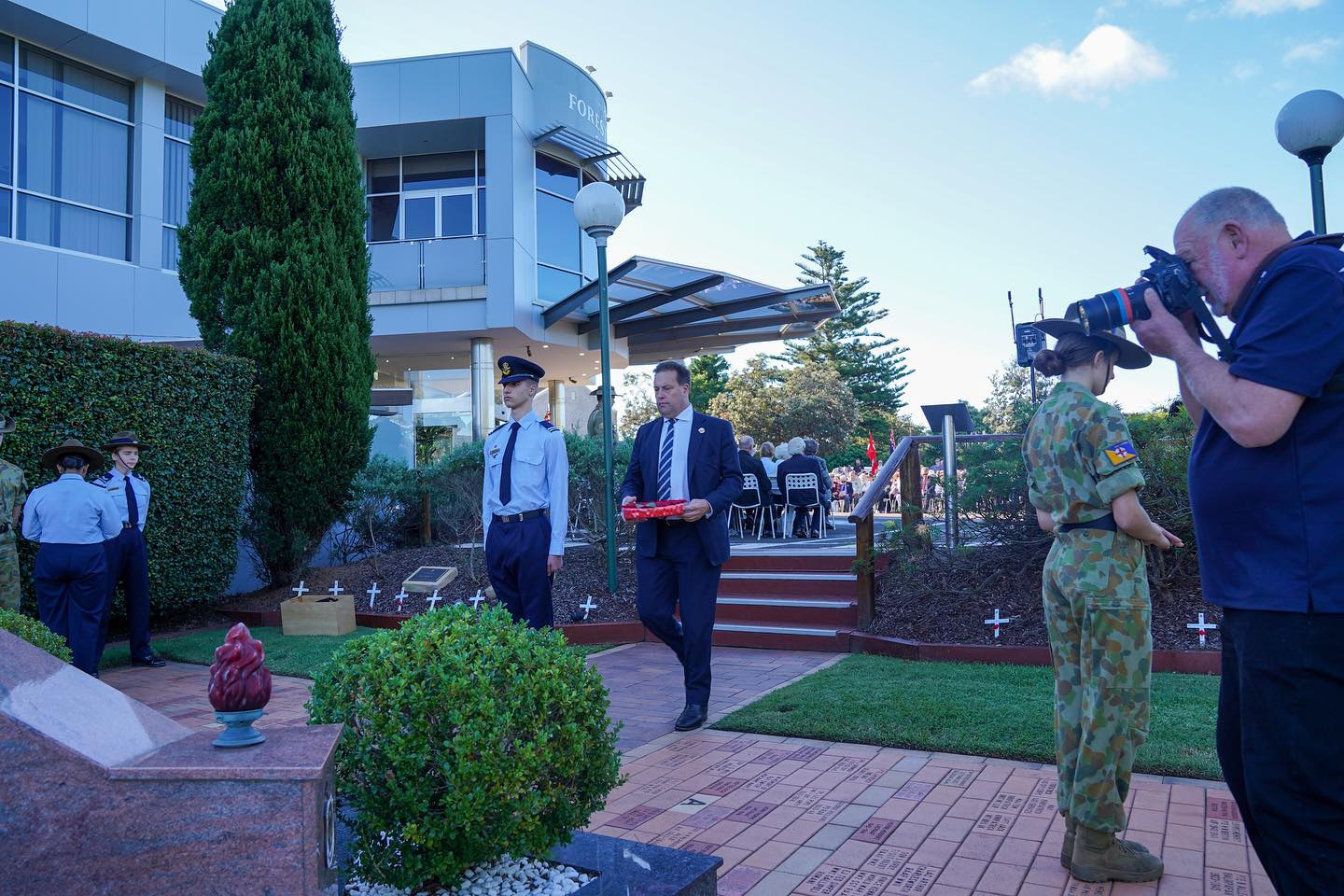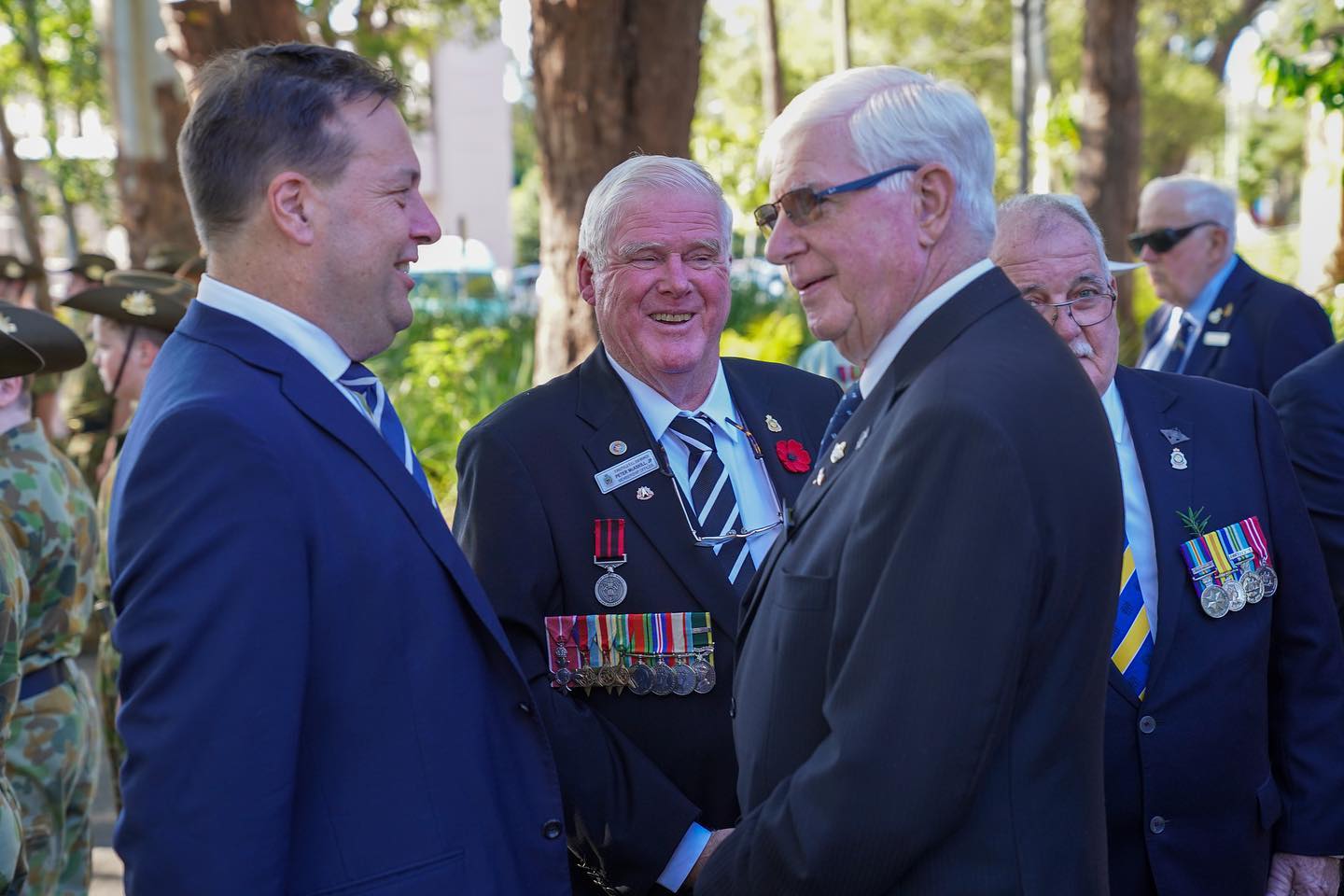 _______________________________________________

The 11am Commemorative Service conducted by the Avalon Beach RSL, including the Address given by Admiral Peter Quinn, as well as reports from other Pittwater Services, will be added into this page in due course.
Anzac Day Dawn Service at Avalon Beach RSL
Photos: A J Guesdon, Pittwater Online News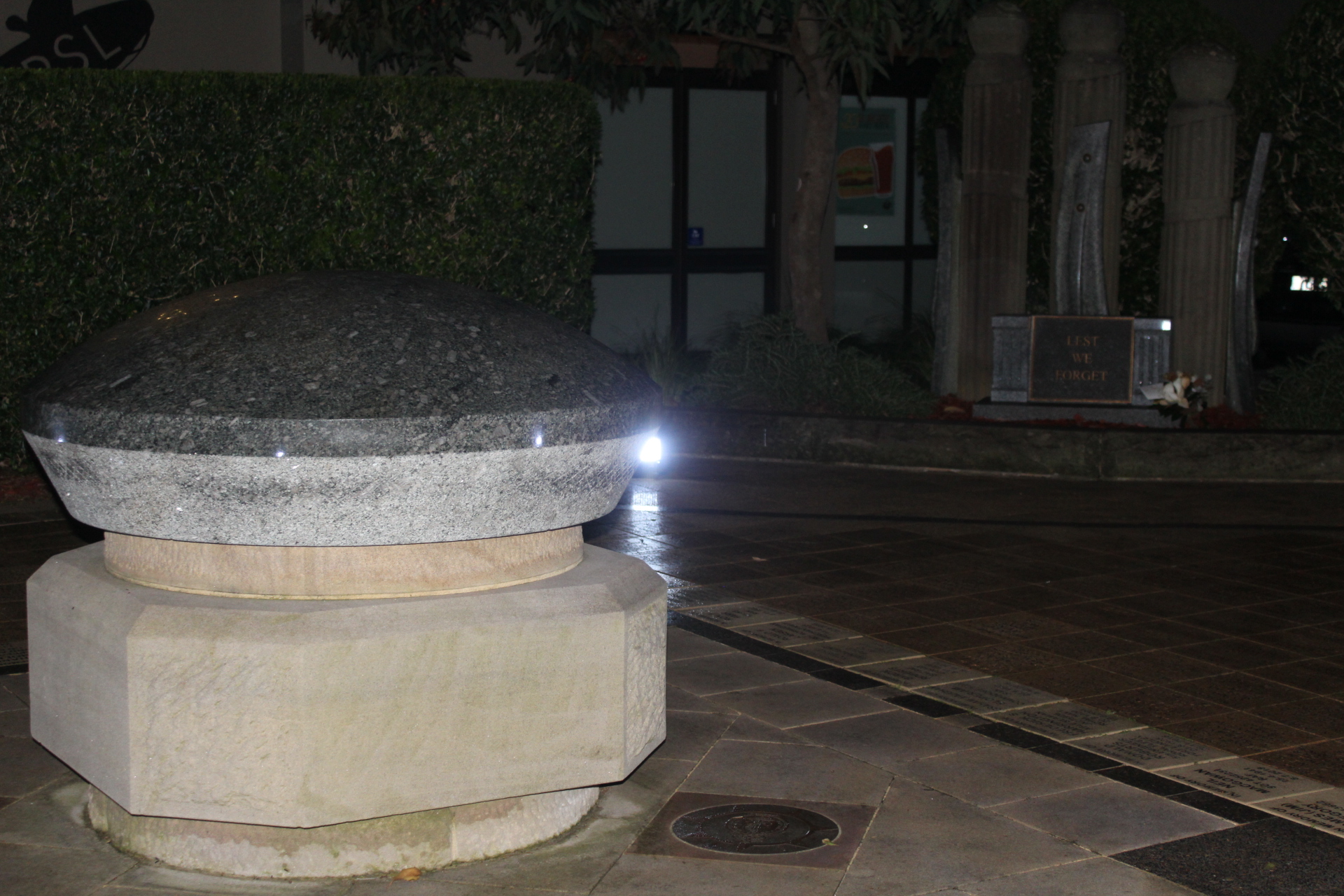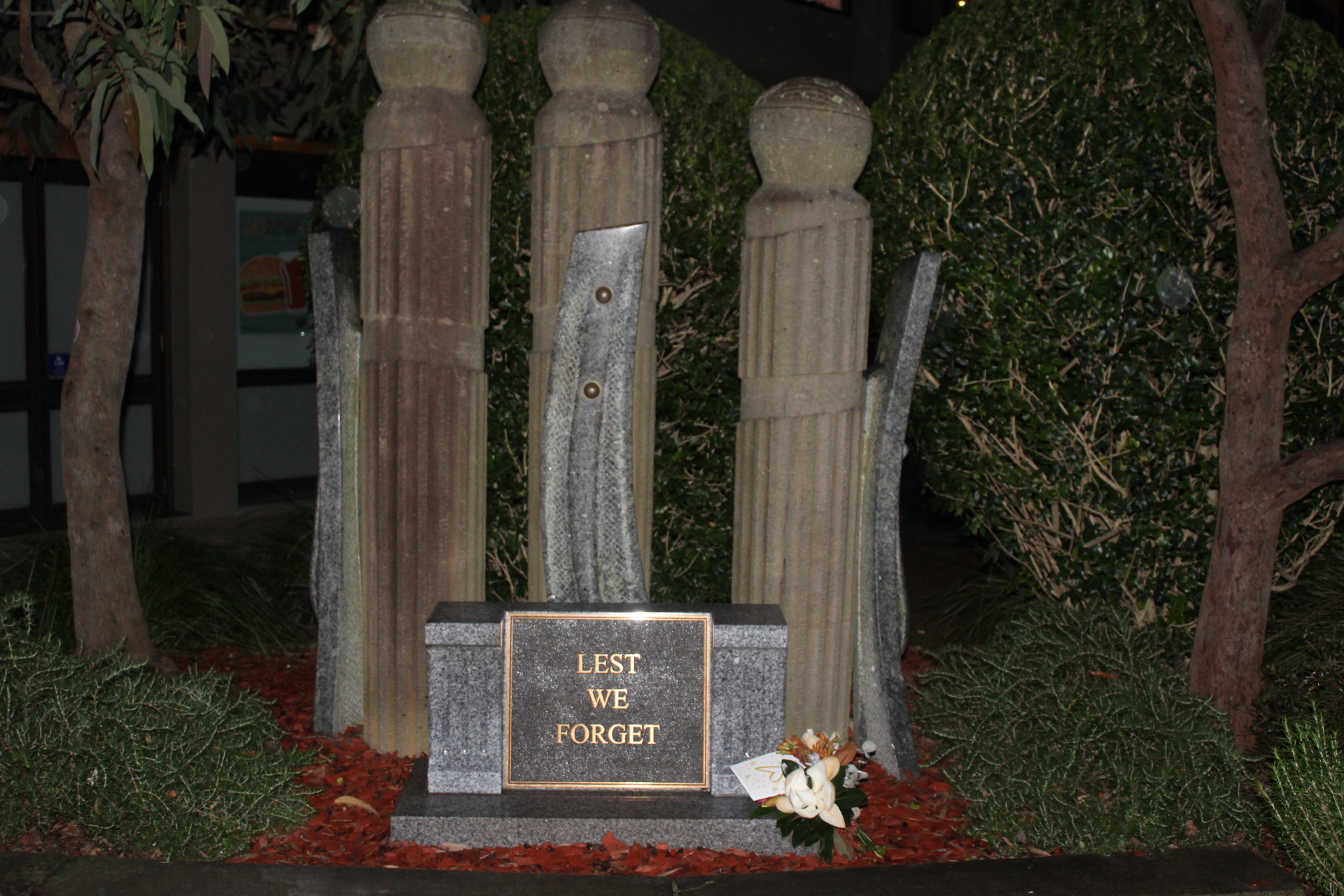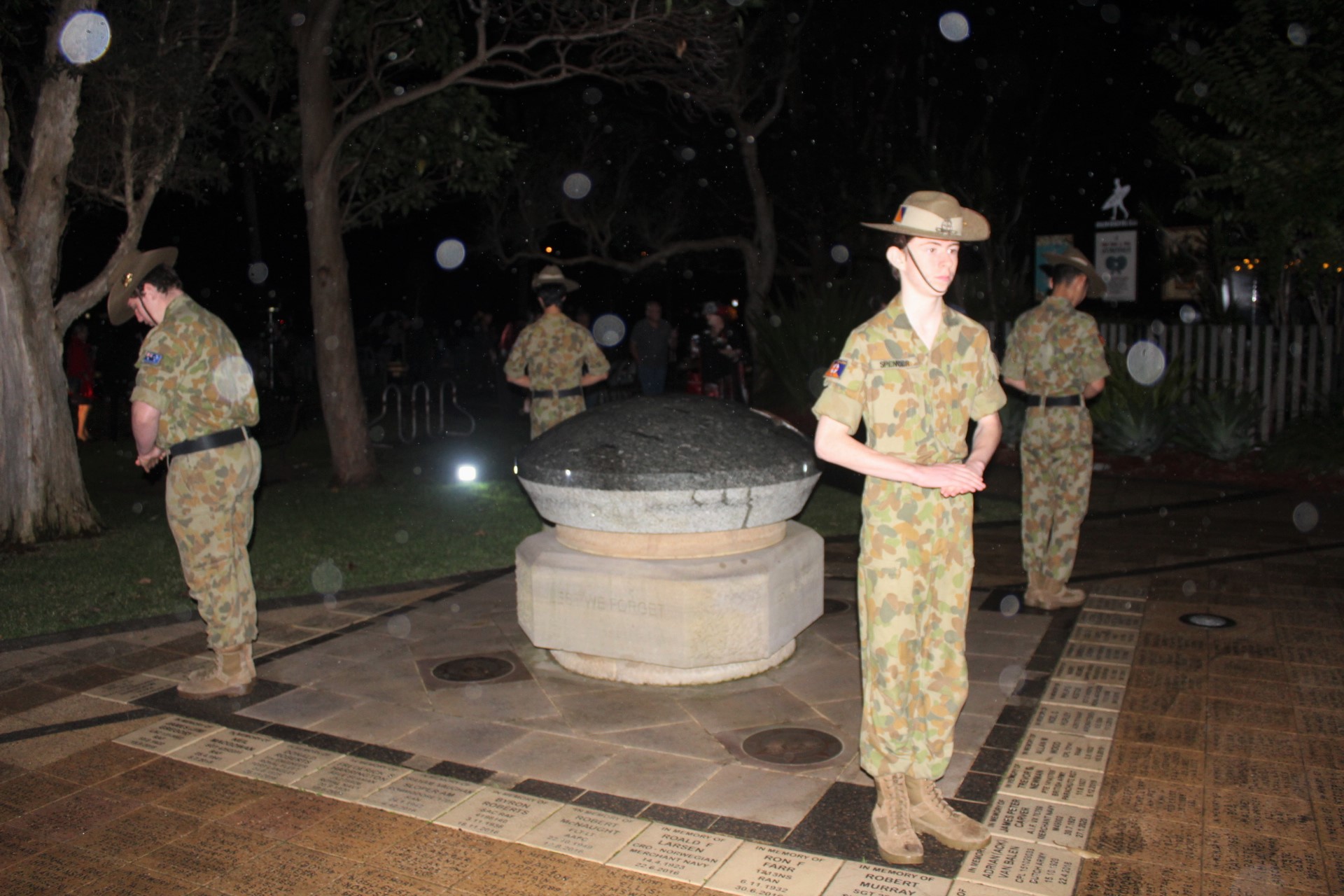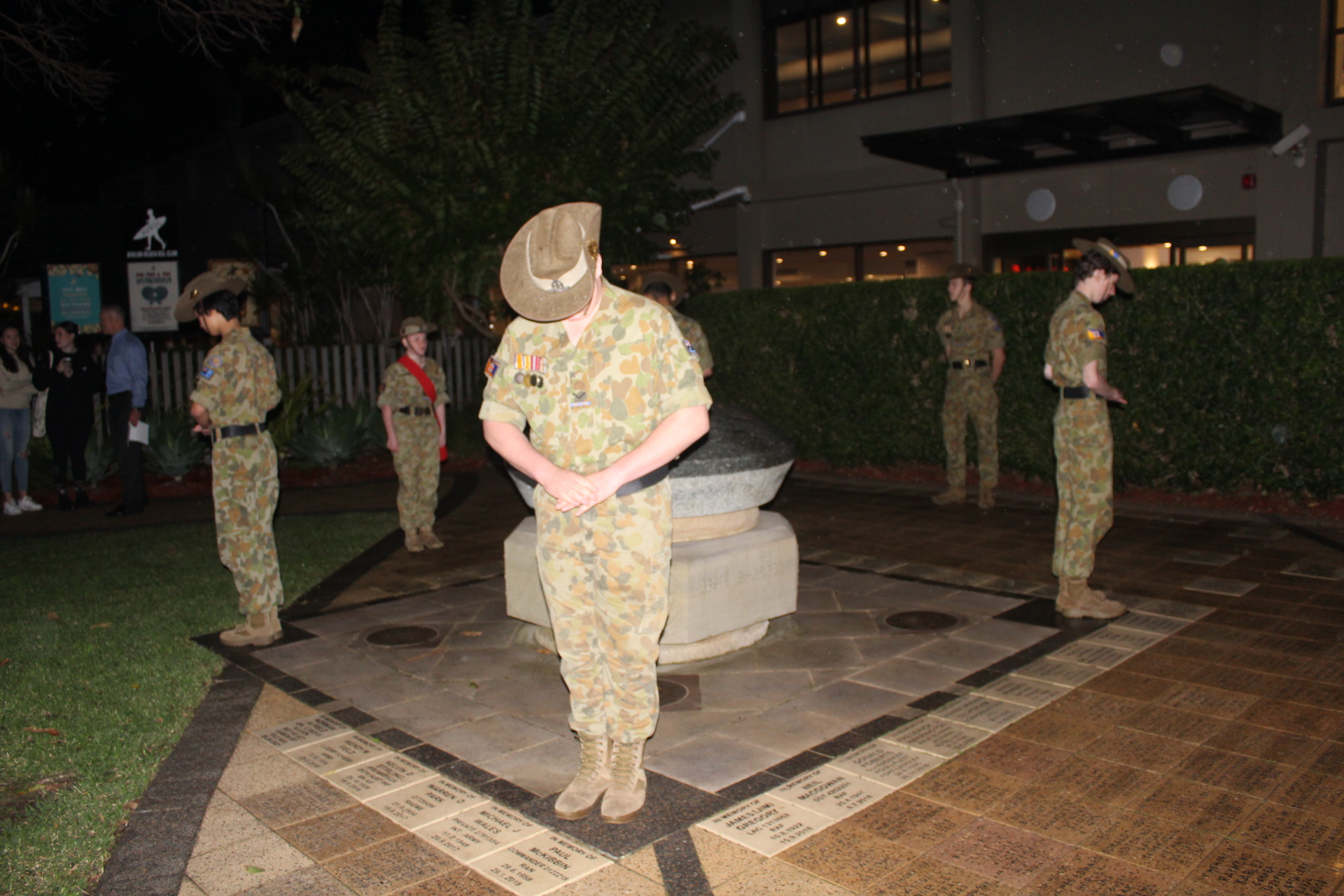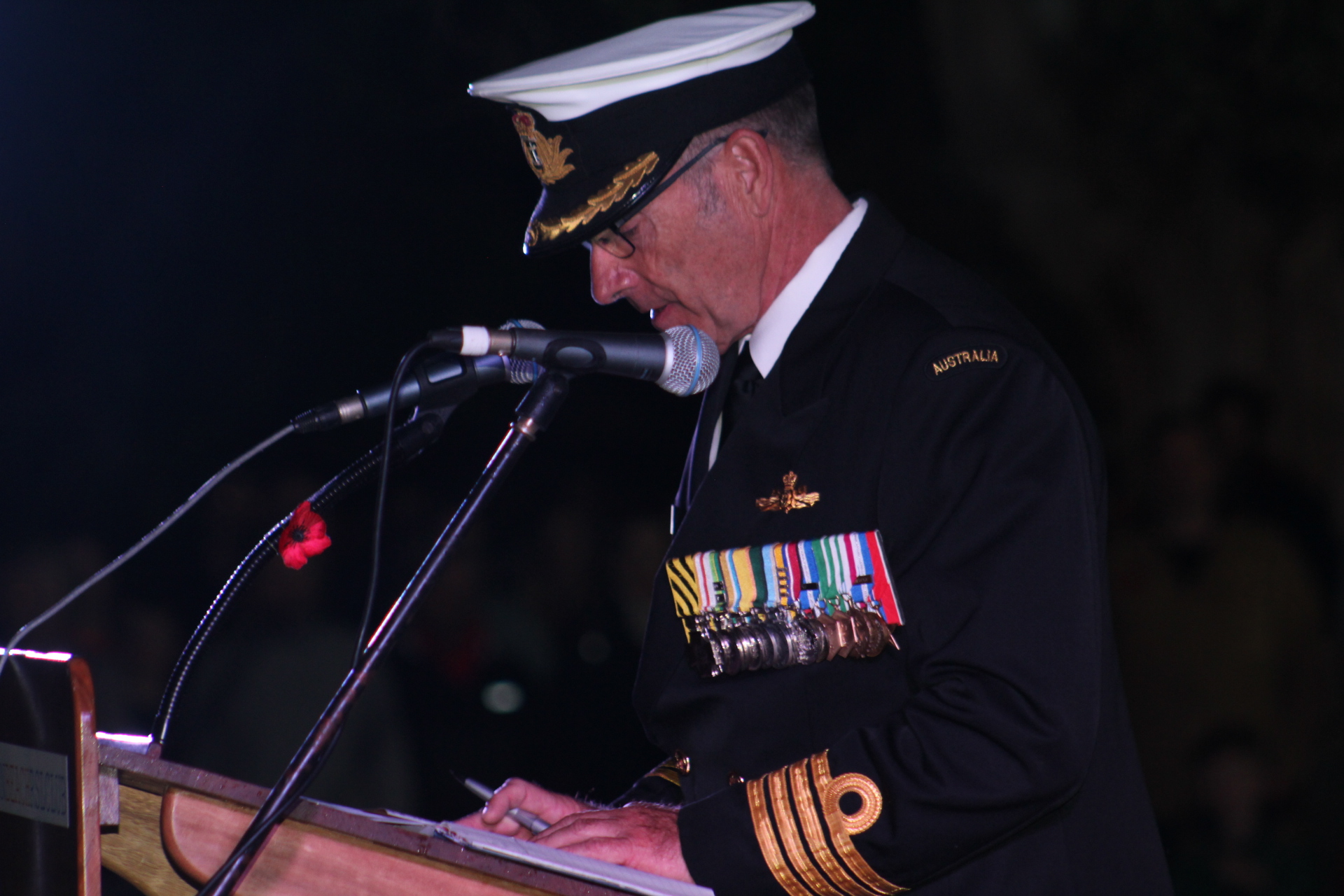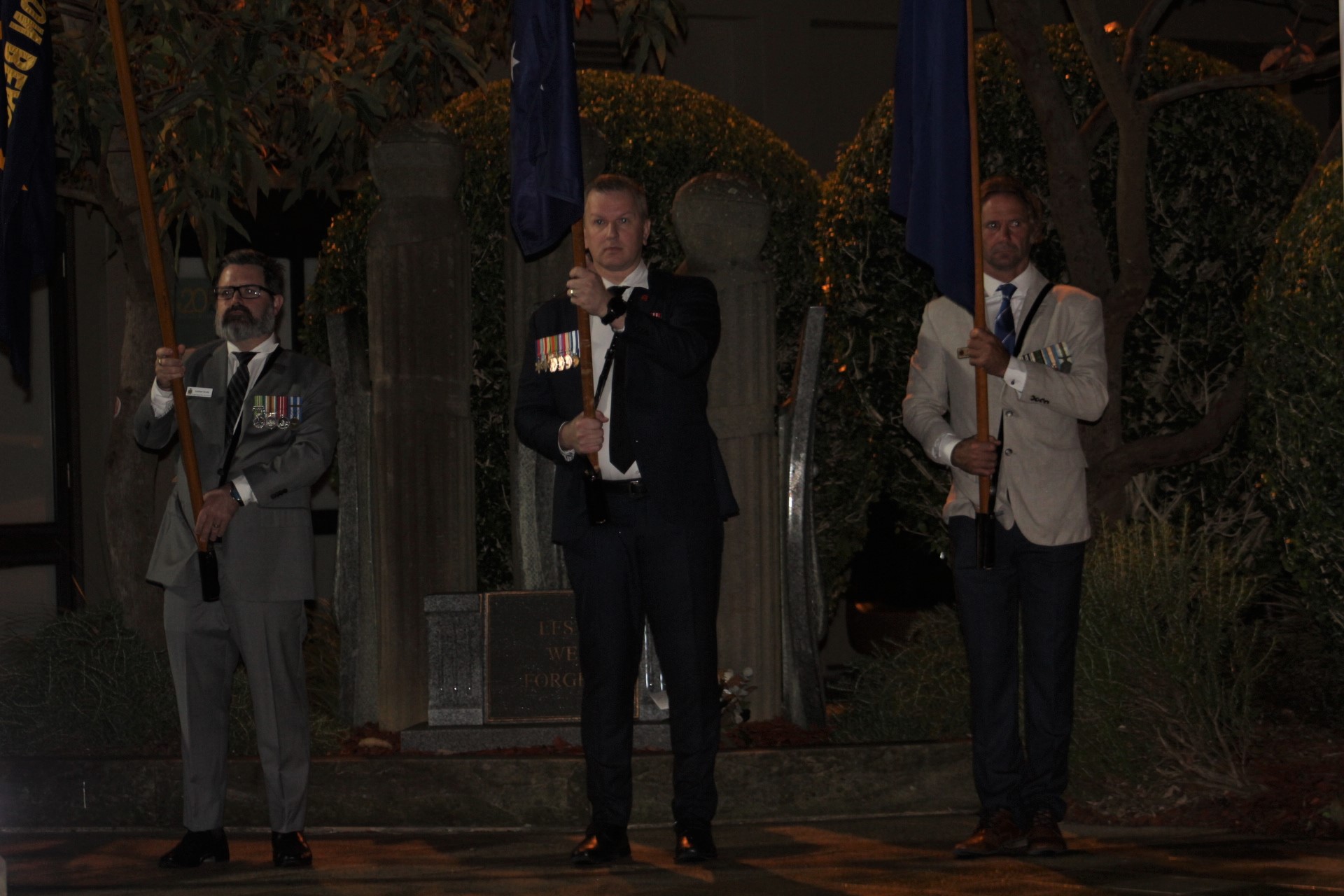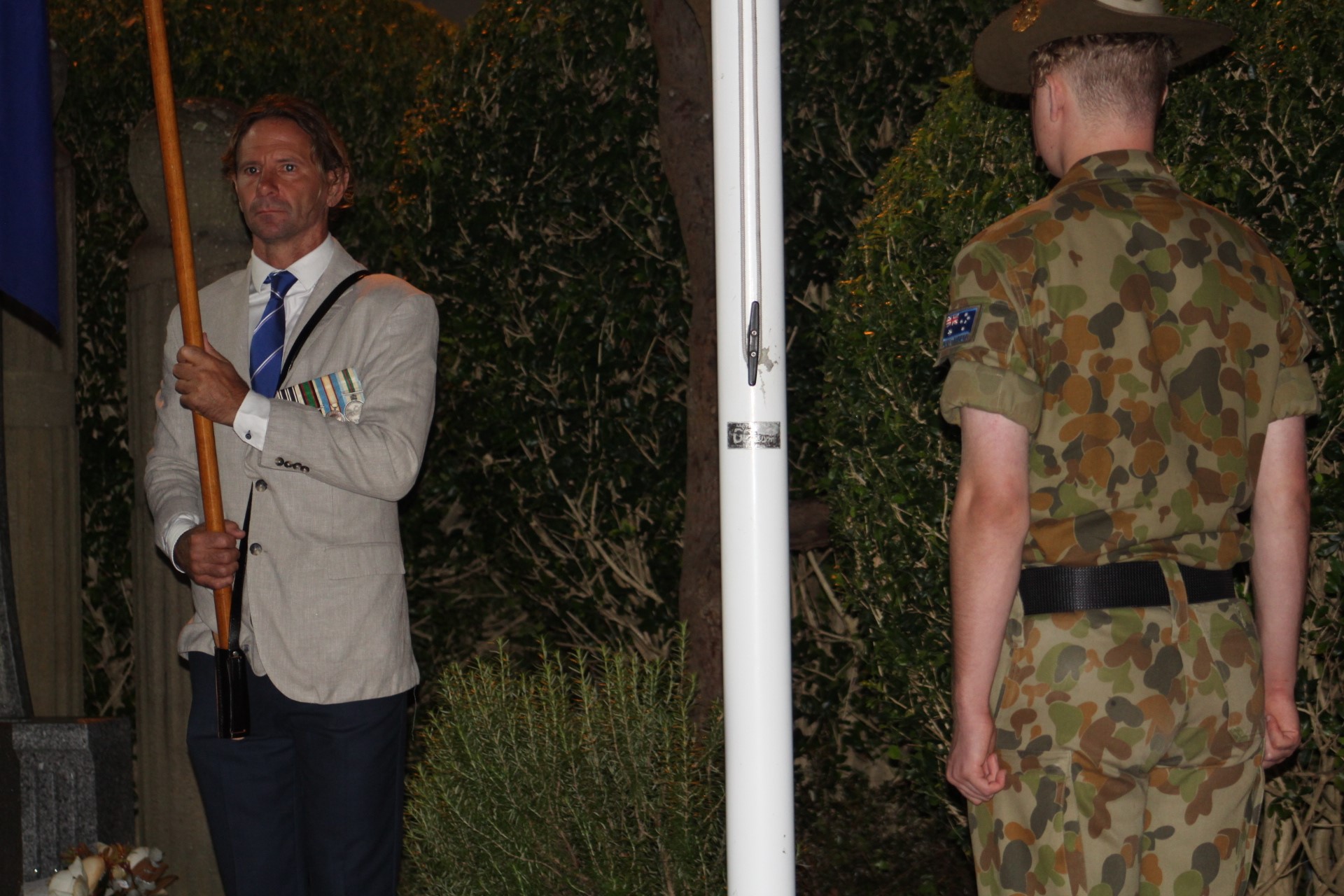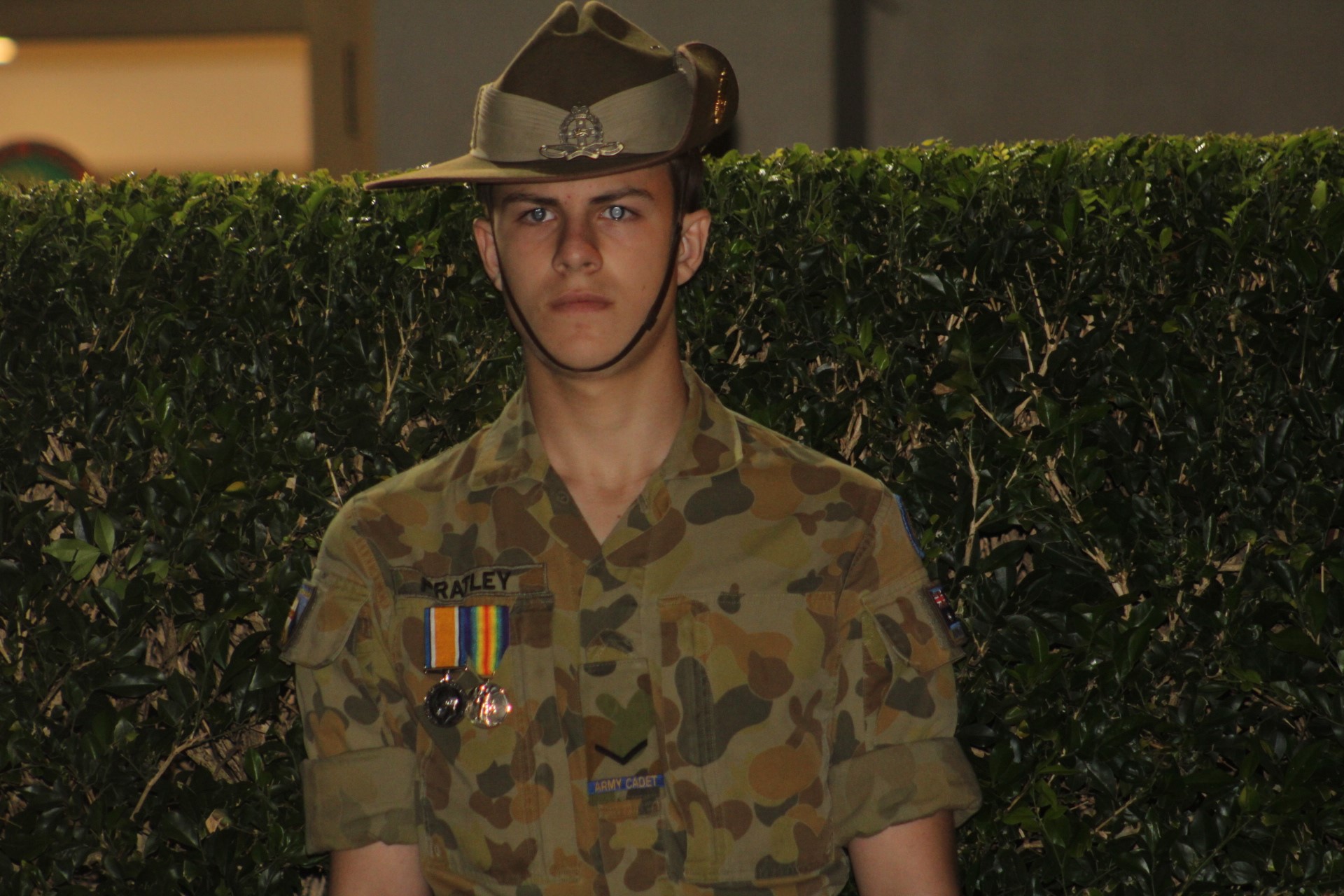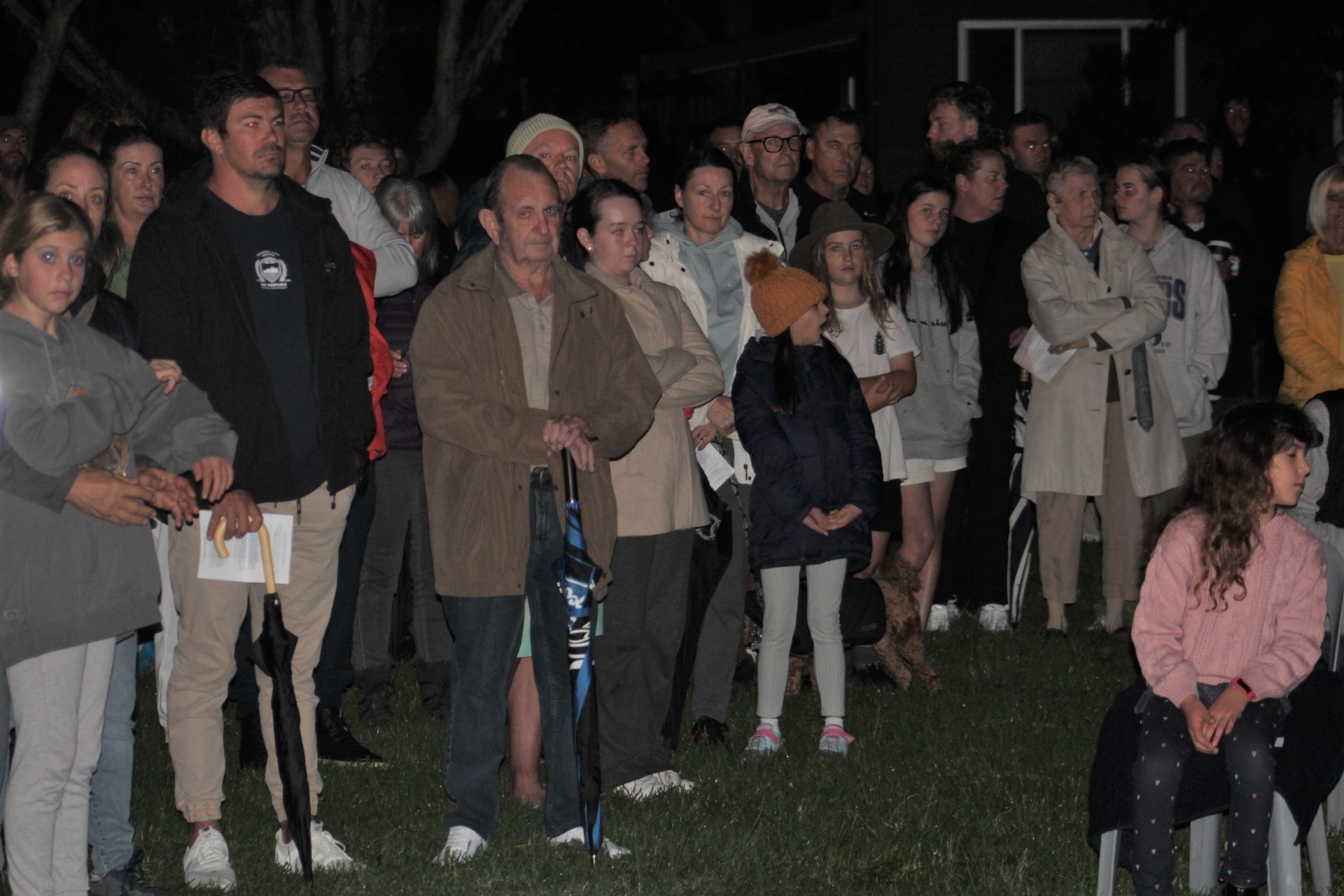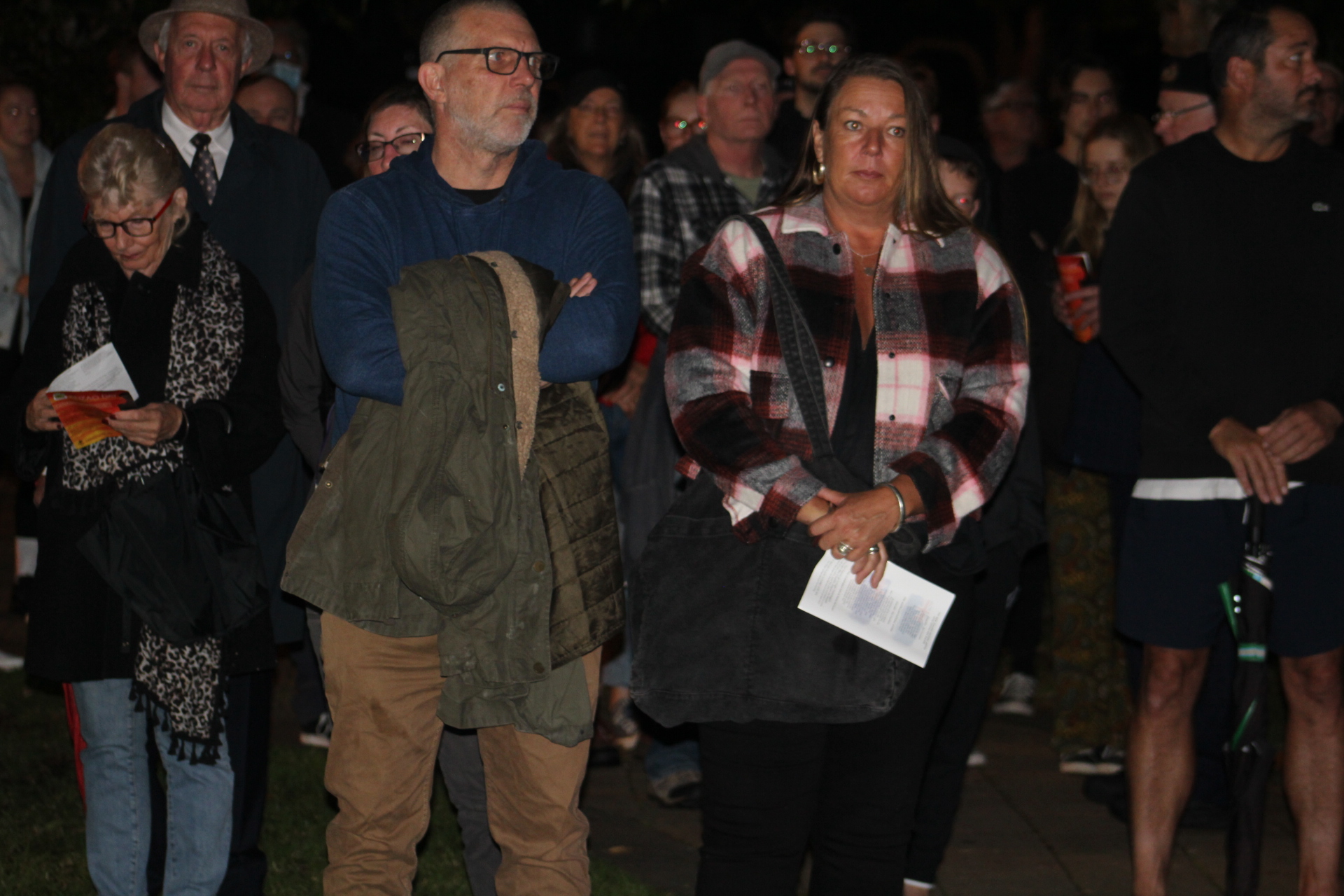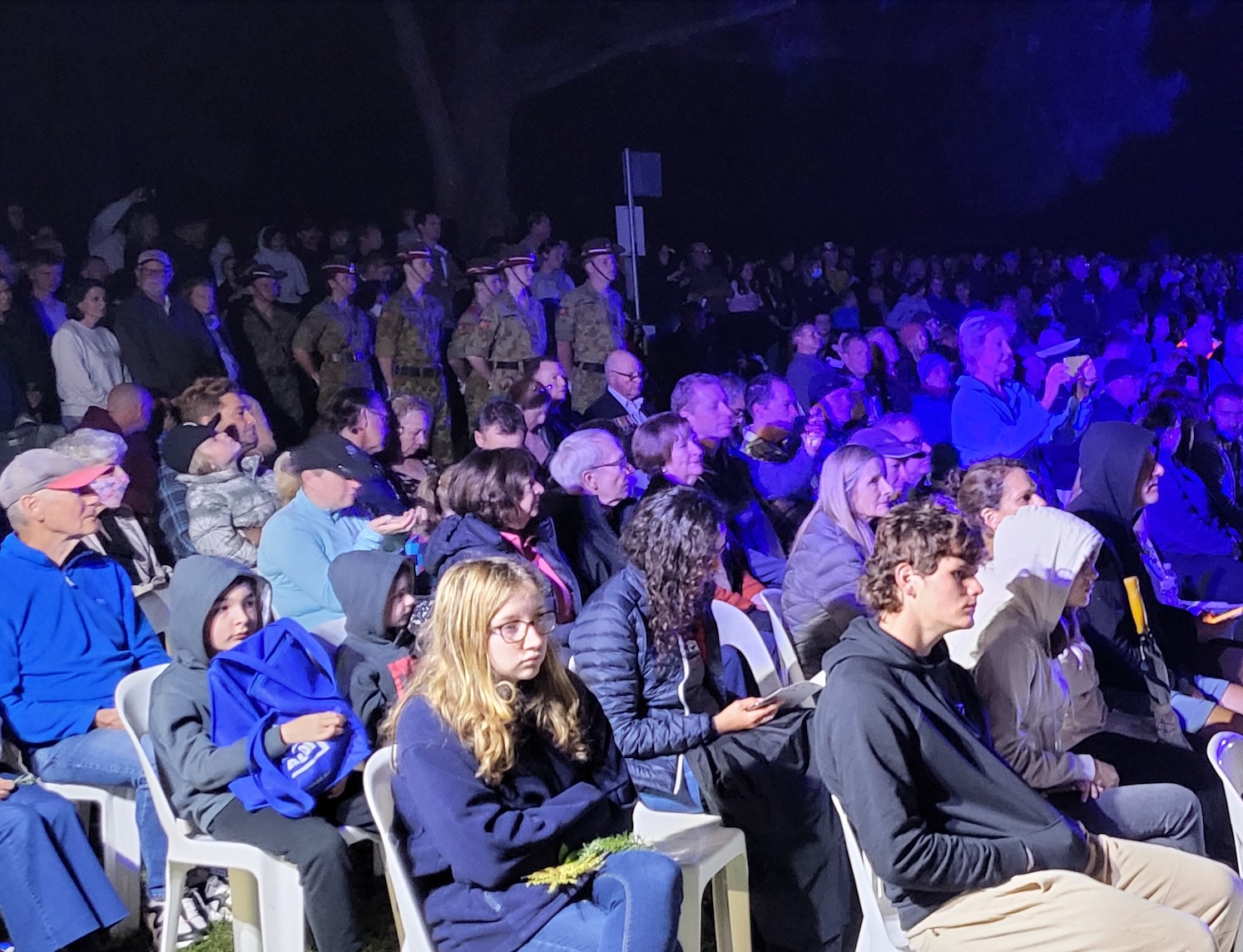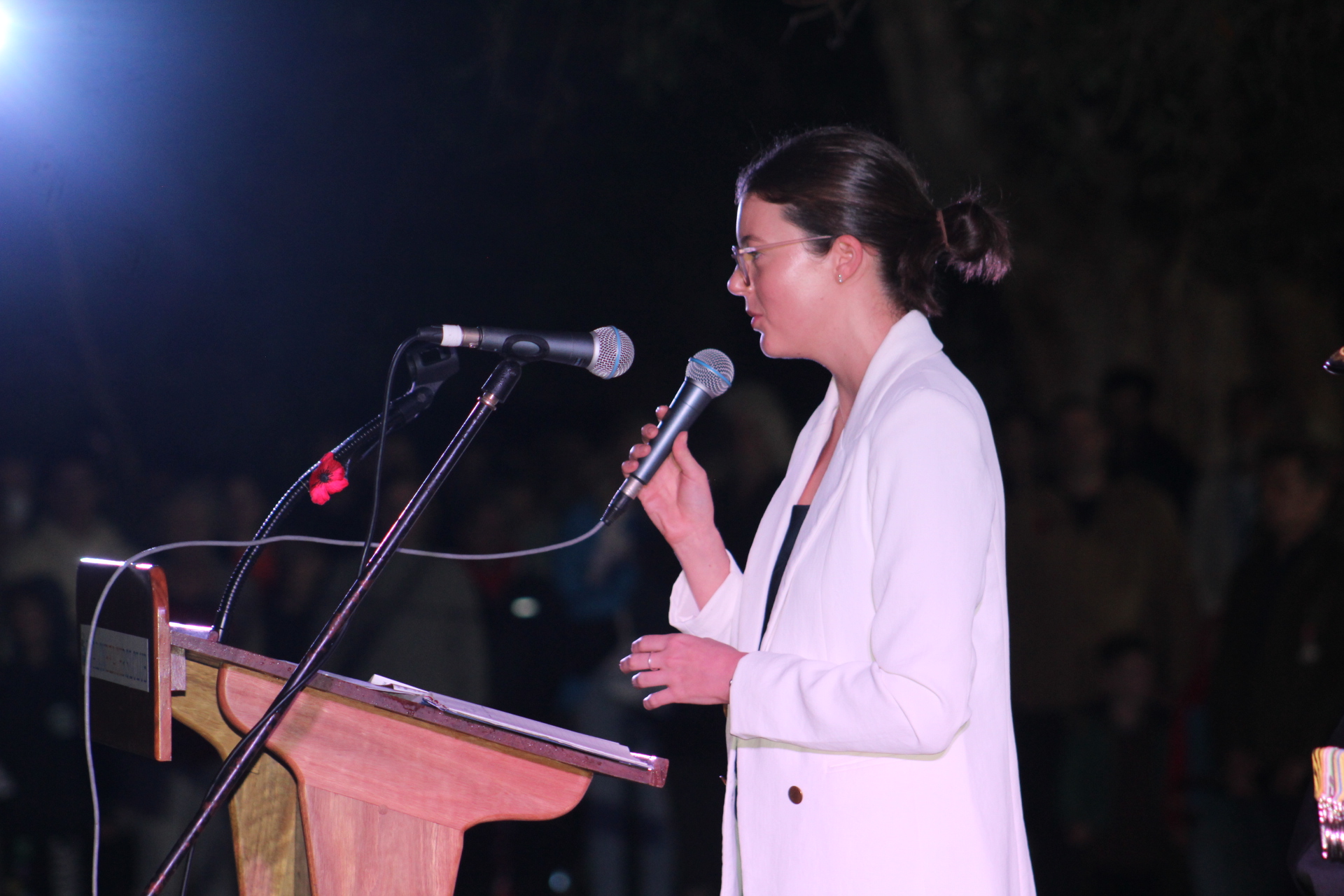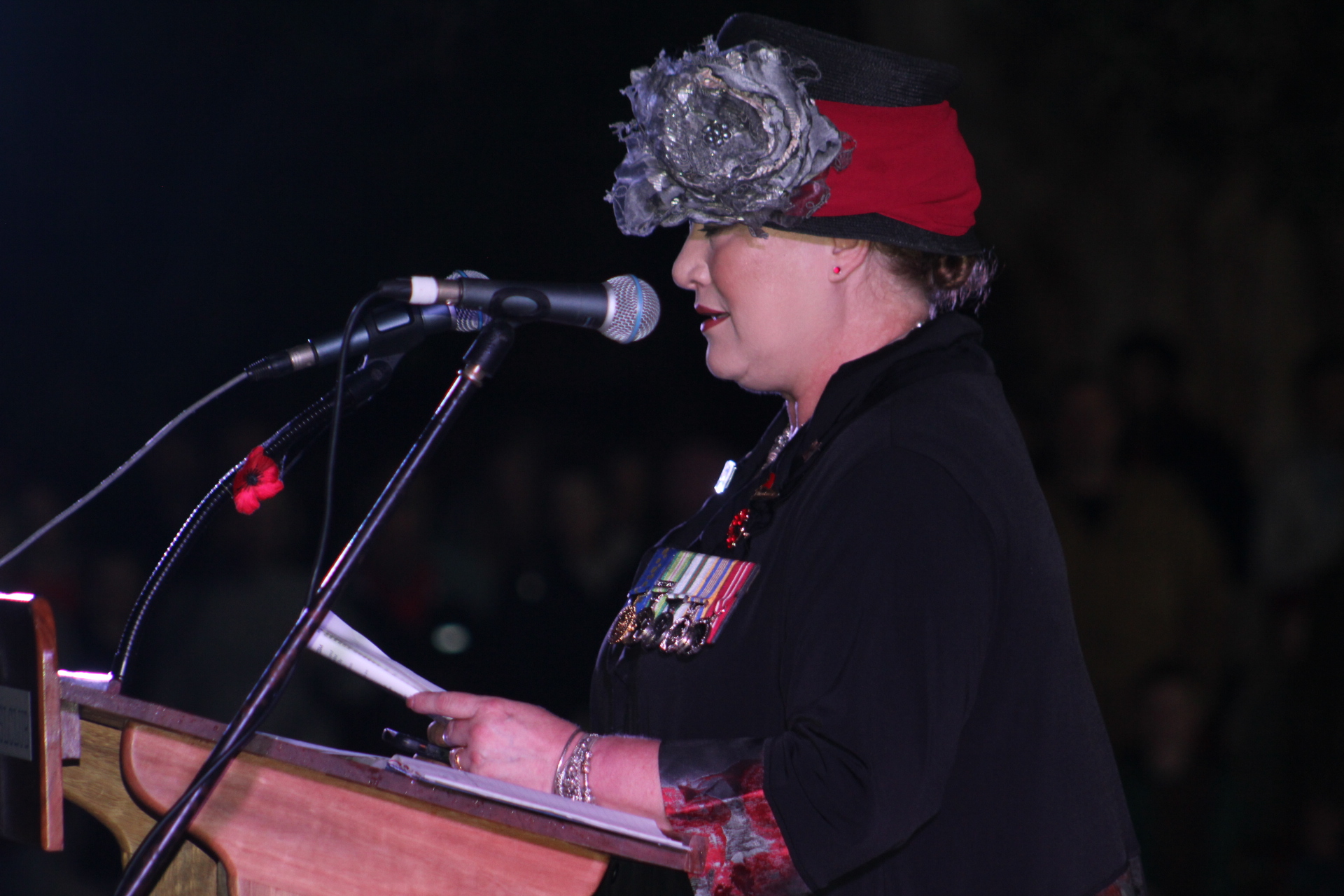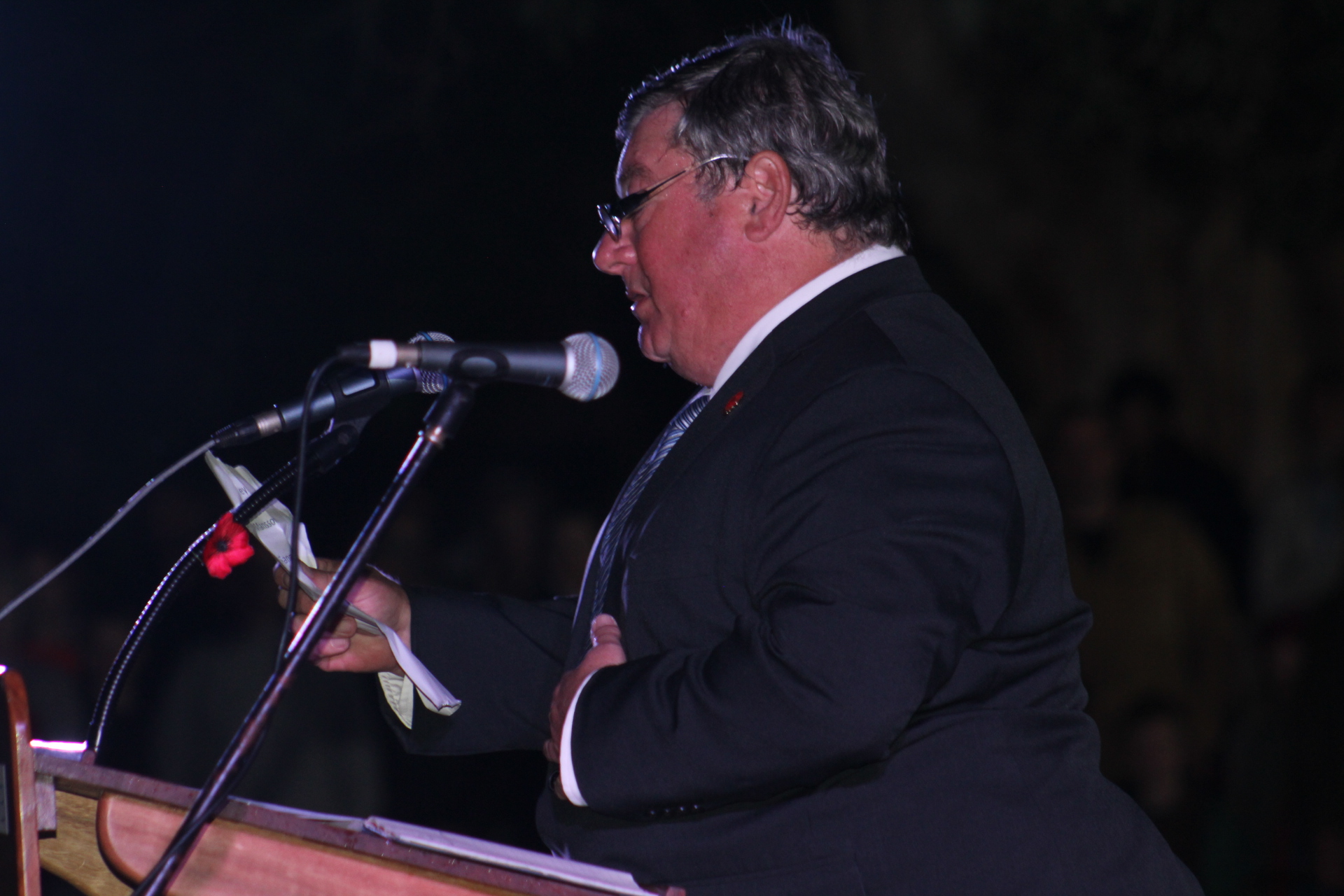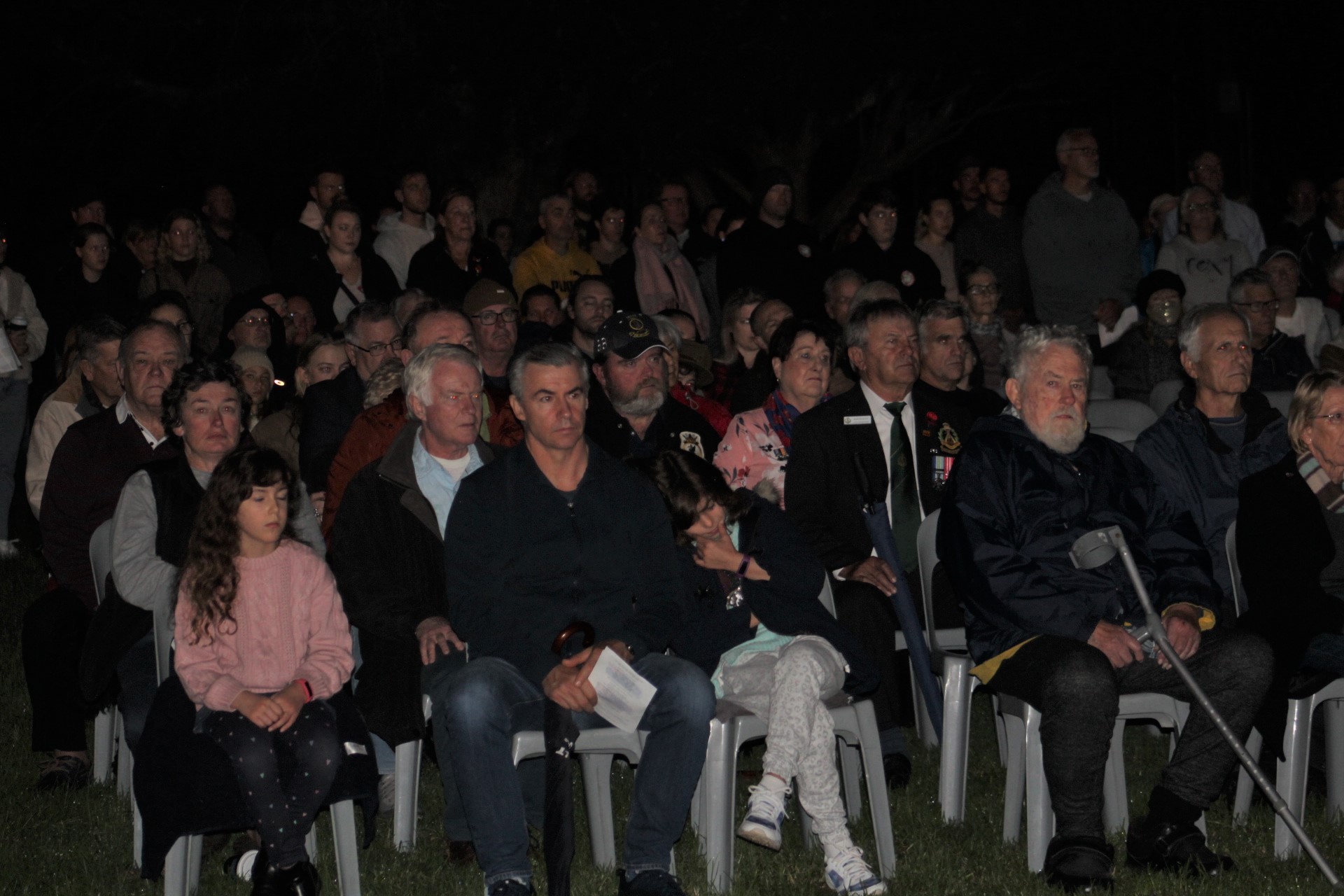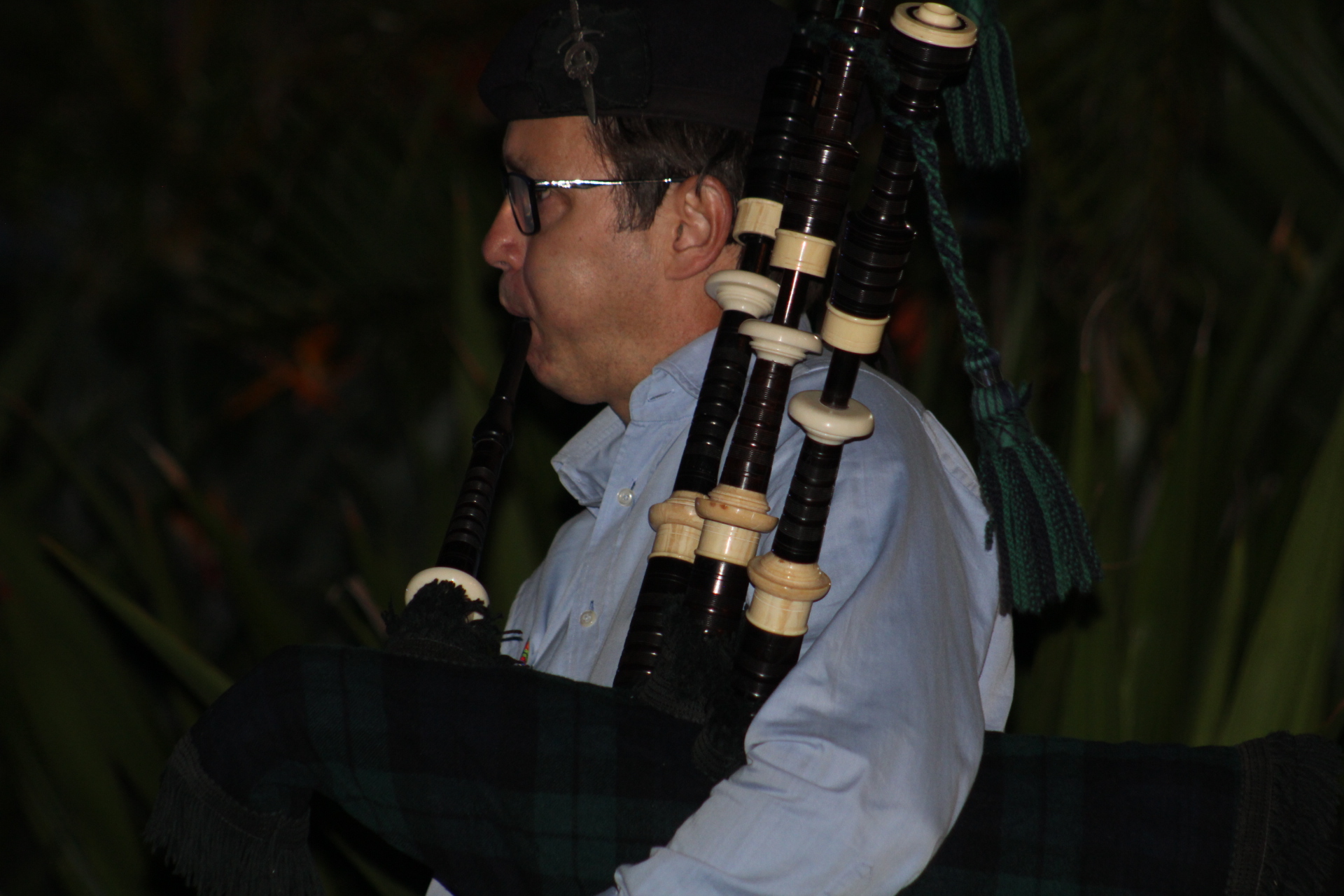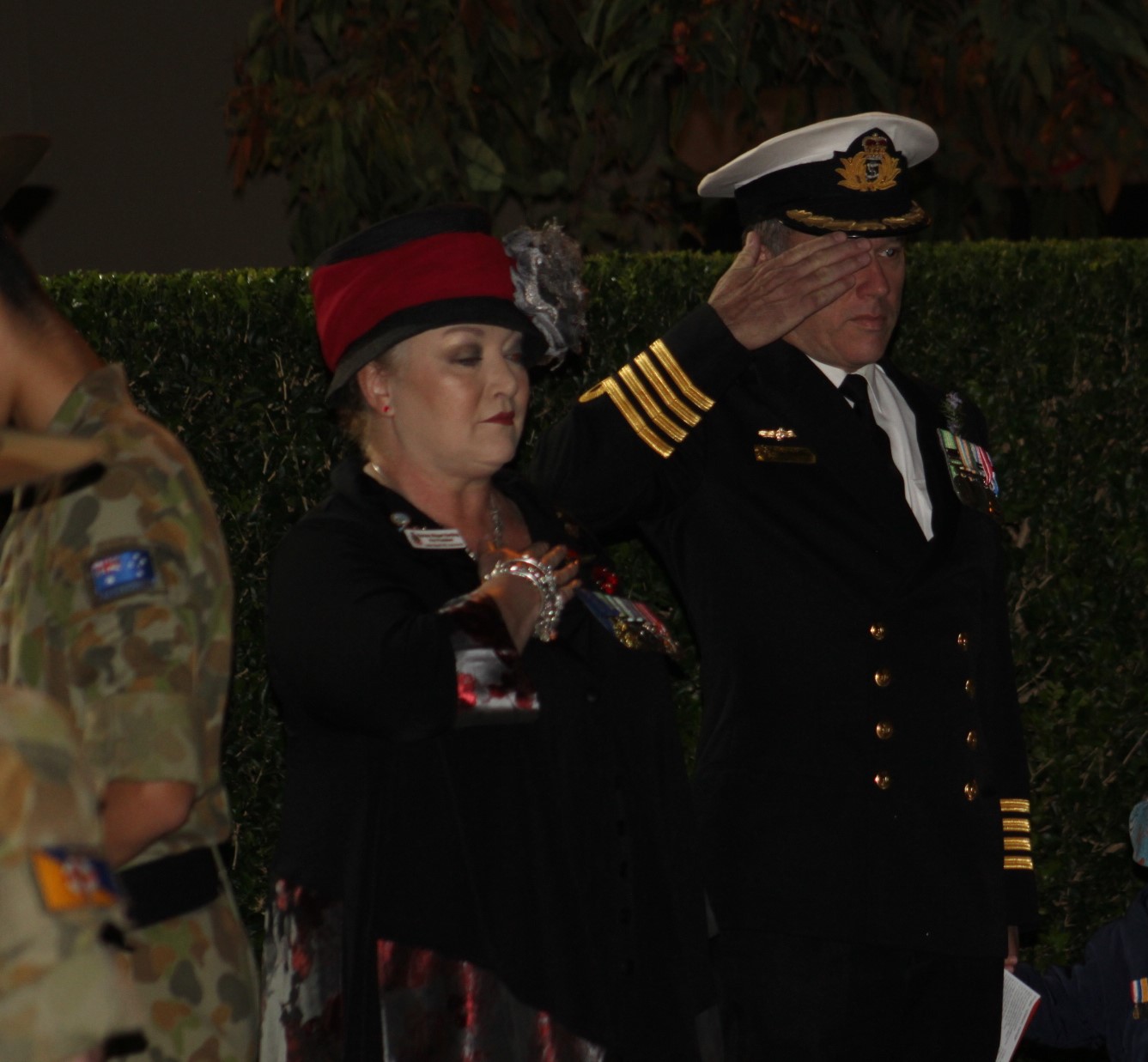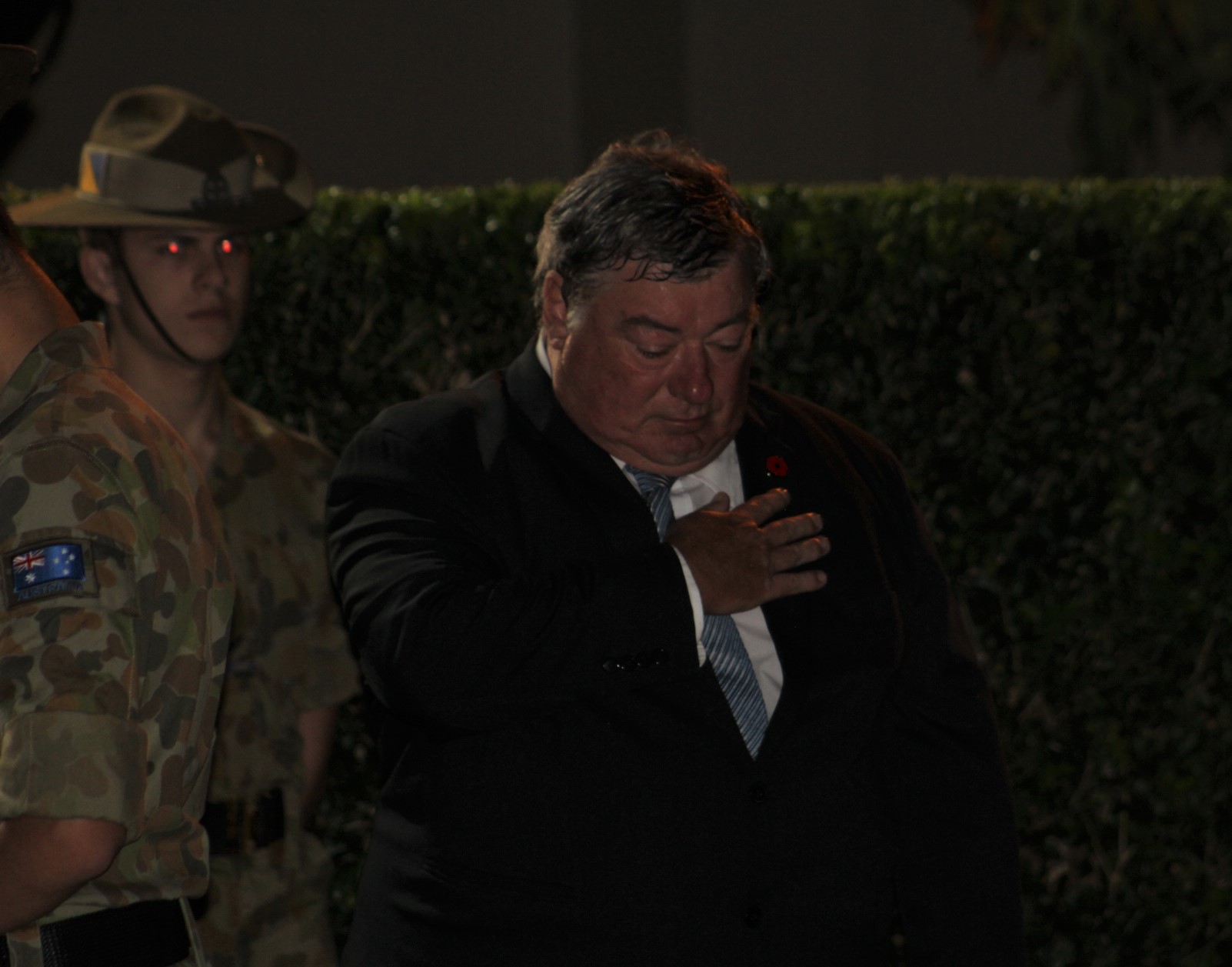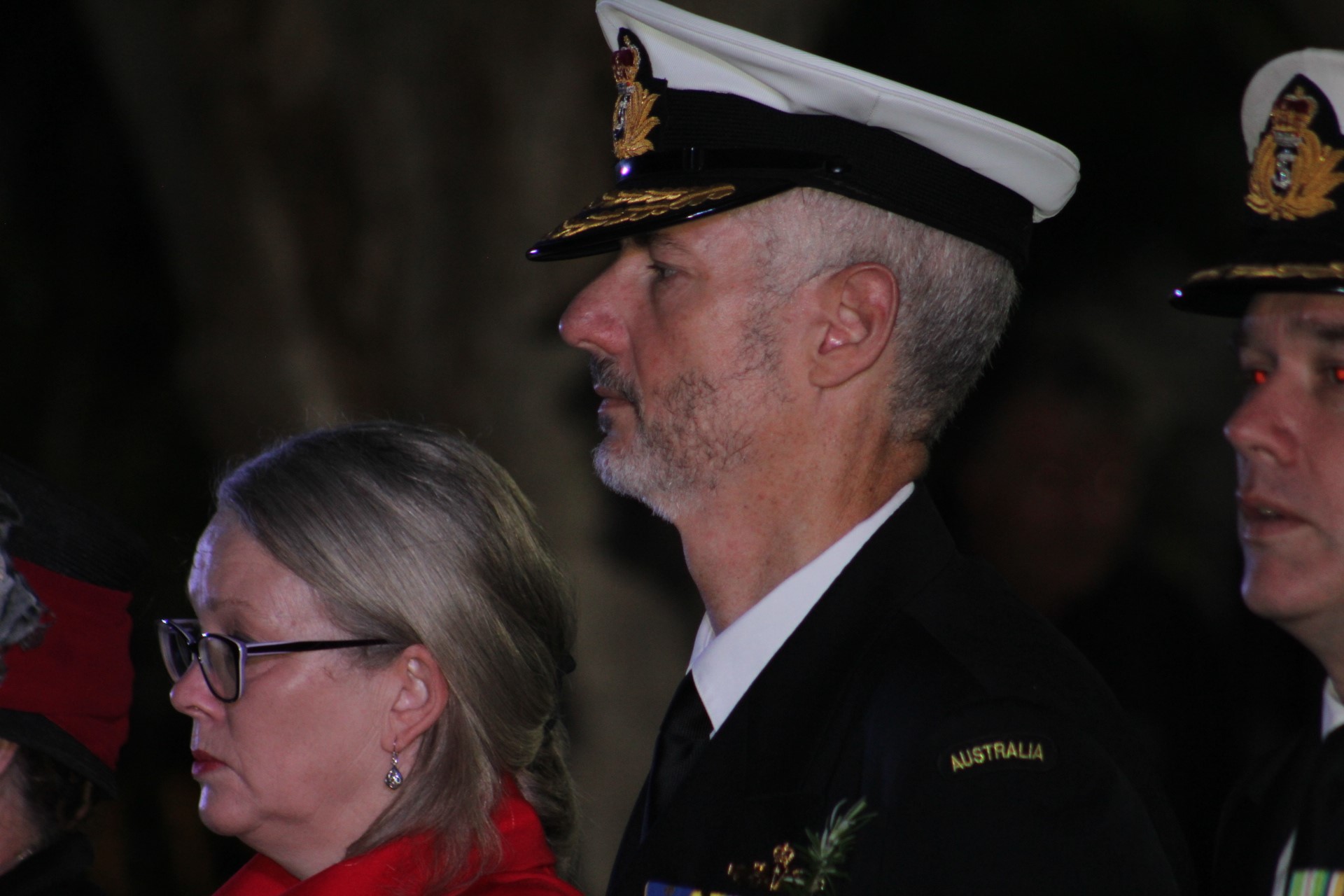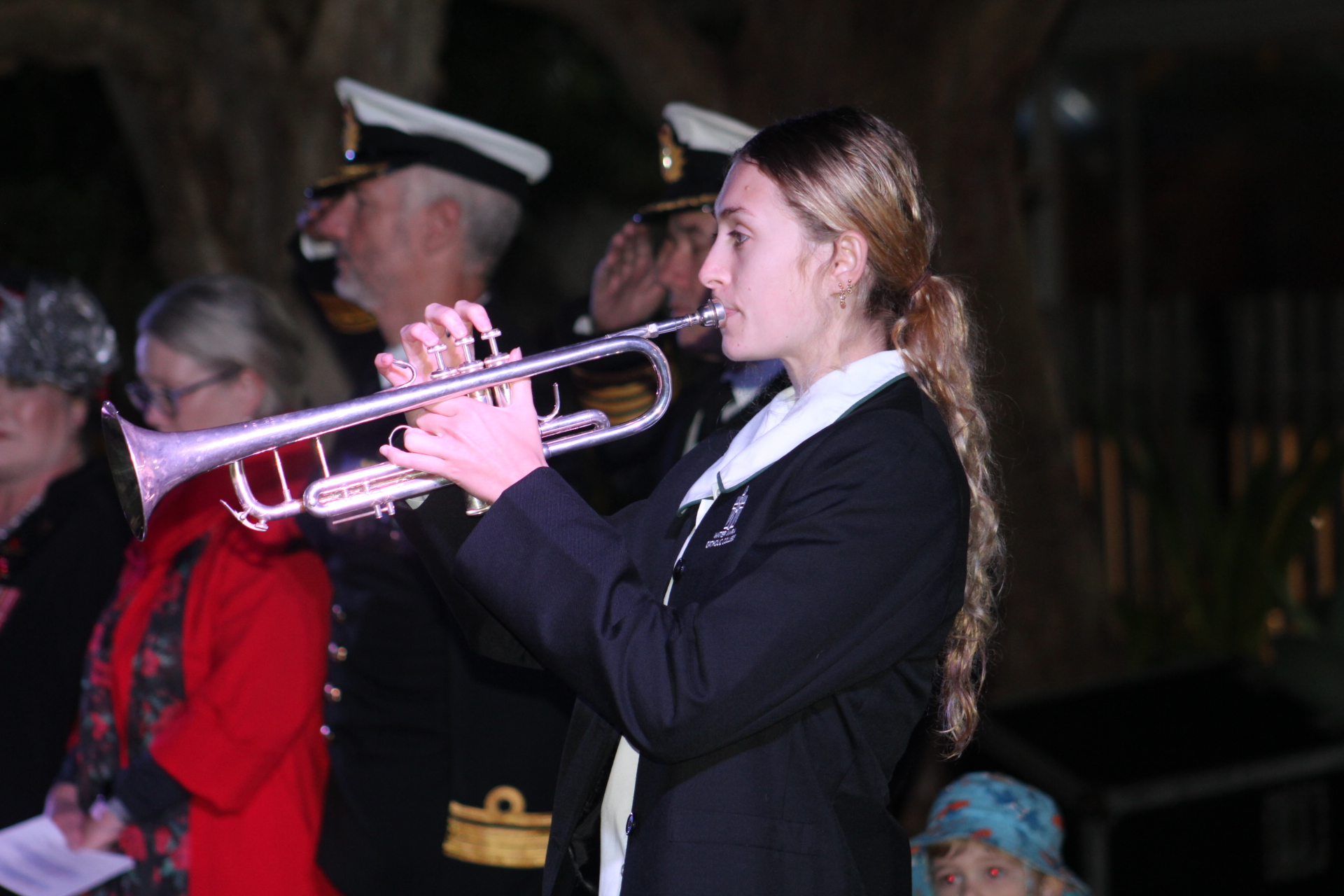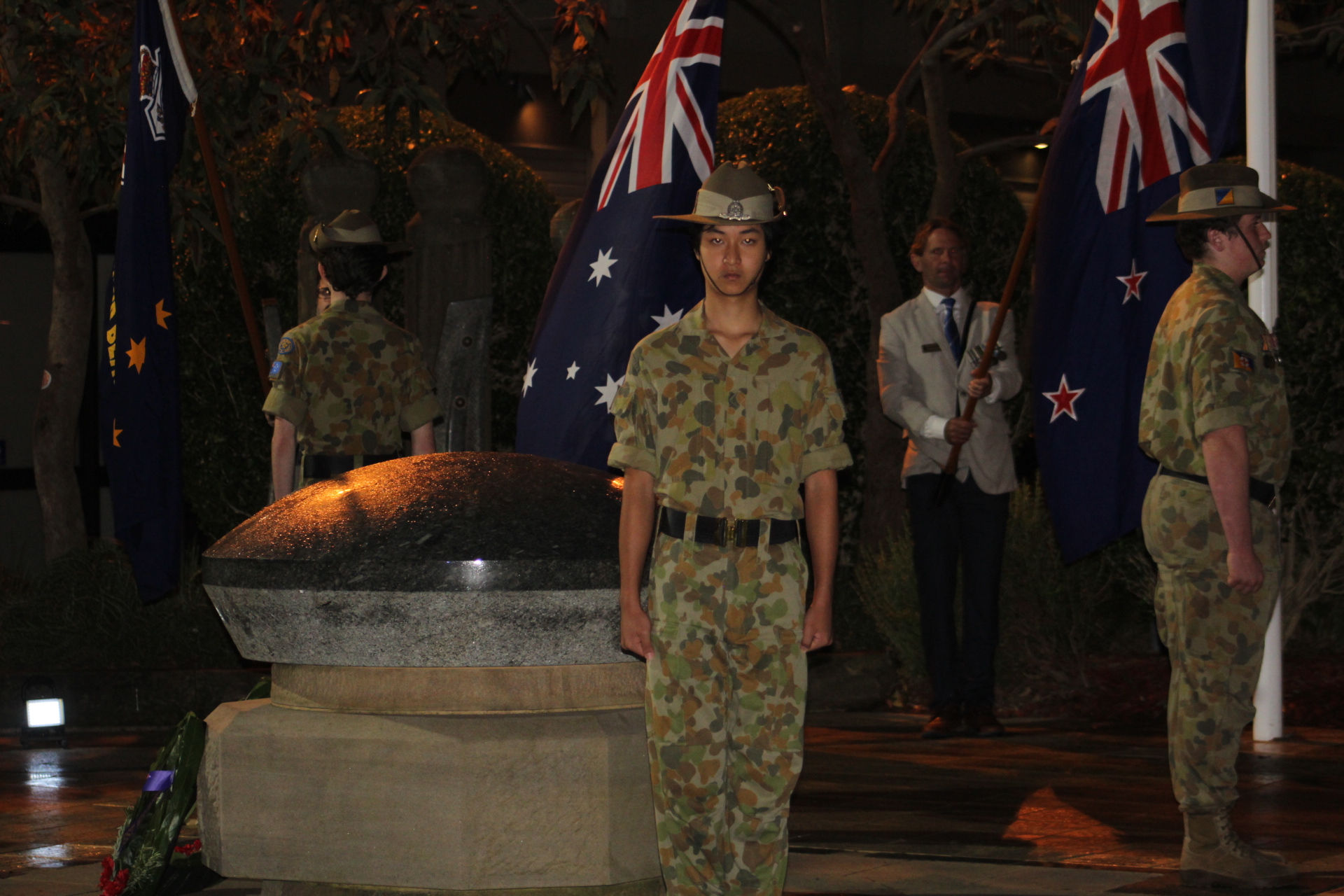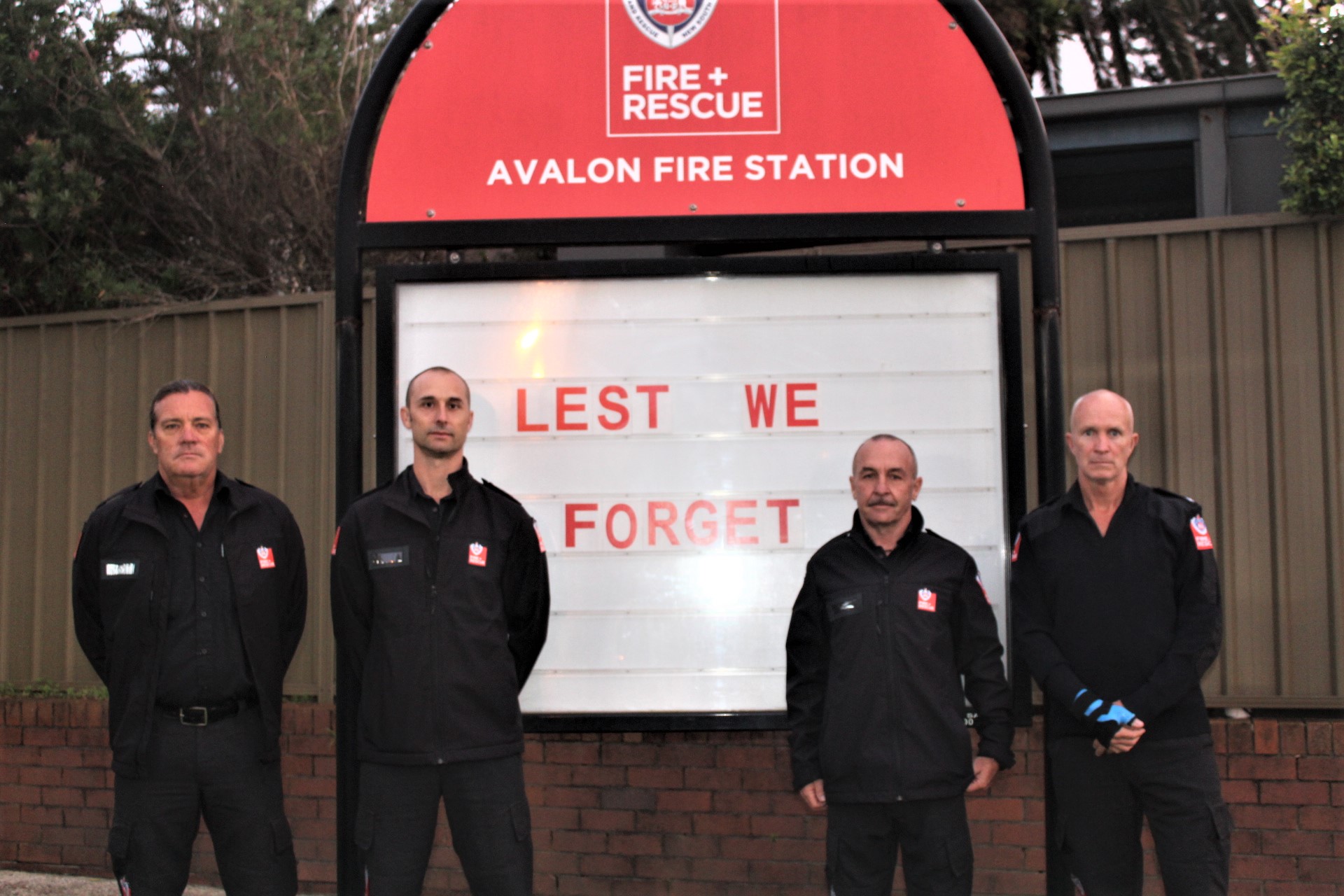 Anzac Day 11am March & Service At Avalon Beach RSL
Photos: A J Guesdon, Pittwater Online News