March 6 - 12, 2022: Issue 529
Near Drowning At Avalon Beach Saturday Morning 2 Hours Before Surf Patrols Start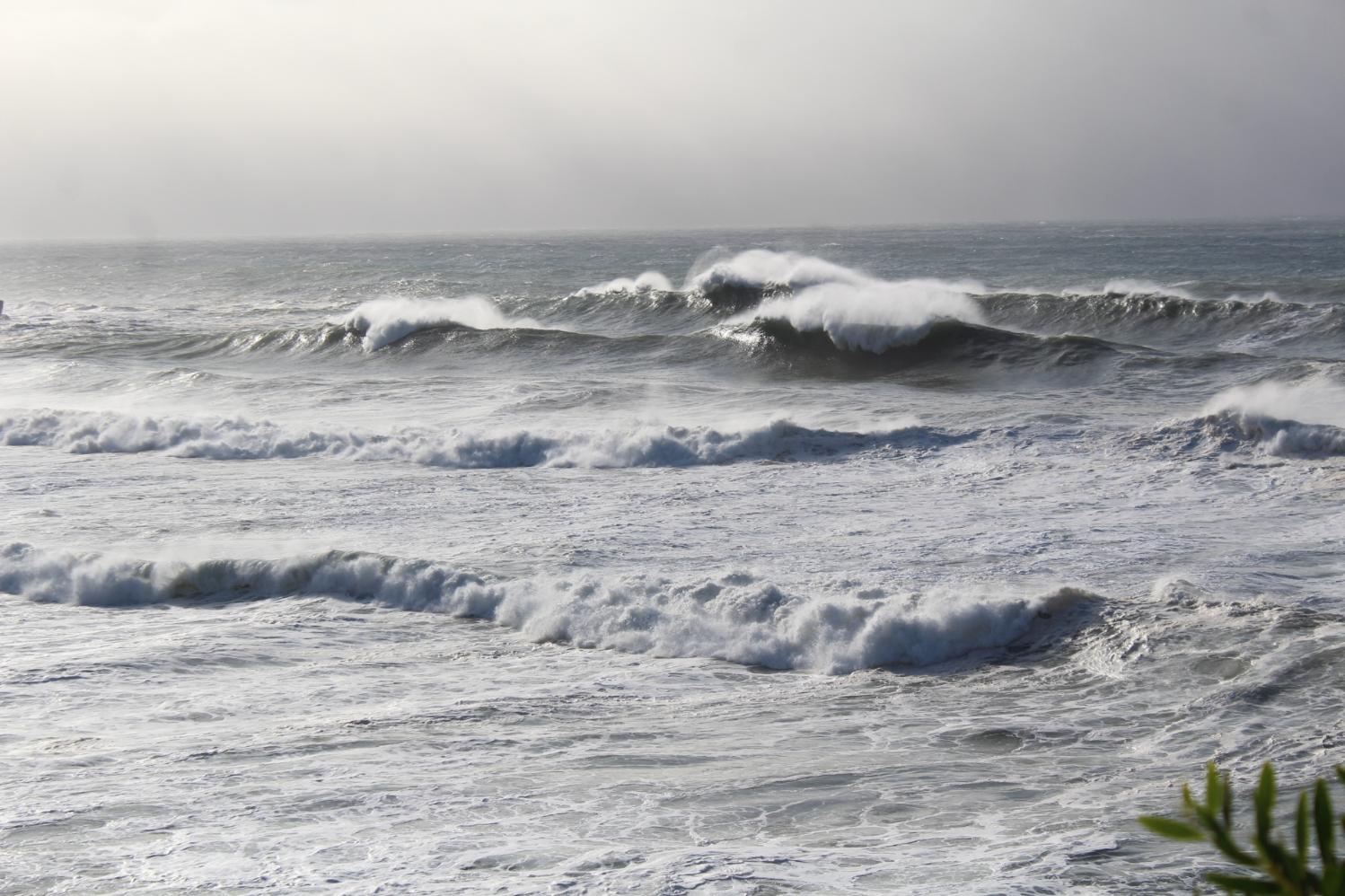 If you think you might have a quick dip, or a dive in the rock pool, while the surf is up.. DON'T!
This is the clear message from Avalon Beach SLSC.
Avalon Beach is a Dangerous beach...under normal circumstances . with a rating of 7 out of 10 on the Australian Beach Safety Ratings..10 being the most dangerous.
Currently while the surf has been big for several days, it is even more dangerous.
There is a lot of fast moving powerful water all along the beach from constant 2-3 metre 12 second swells. They are coming from a long way out generating more energy and causing rips which are stronger than even fit swimmers can manage.
This morning's report from an ABSLSC surf club member:
"I arrived at the beach for my usual morning walk at 06.53am and was in front of the surf club when I spotted a swimmer in front of the club in trouble.
He was calling for help and raising his hand.
The surf was treacherous.
Another younger guy next to me grabbed the rescue board outside the club on the rack adjacent to the club and ran down the beach to assist.
By this time the swimmer was being sucked out towards shark alley.
It would have been impossible for the rescue board to reach him so the other guy and self went to the pool where the waves were breaking over.
The swimmer - by pure luck - was now being dragged in the direction of the pool.
Luckily for the swimmer the waves pushed him towards the pool and he was helped from the water to the edge of the pool.
Another wave hit and washed the swimmer and helper into the pool.
By this time a few others arrived to see if they could help including another surf club member.
The swimmer was lifted out of the rock pool to safety exhausted.
He said to me: "I thought I was going to die".
A number of people on the beach had called 000. An Ambulance arrived at 7.06am and interviewed the swimmer and did some tests. He was OK and didn't require assistance. Police arrived soon after and also interviewed the swimmer.
He appeared young and fit."
Names withheld for privacy.
If the surf patrol is not there, or the flags are not up...Do Not enter the water.
A spokesperson for ABSLSC.
BOM - Hazardous Surf Warning for: Hunter Coast, Sydney Coast, Illawarra Coast, Batemans Coast and Eden Coast
Safety Advice - NSW Police Force, Marine Area Command advise that:
People should consider staying out of the water and avoid walking near surf-exposed areas.
Rock fishers should avoid coastal rock platforms exposed to the ocean and seek a safe location that is sheltered from the surf.
Boaters planning to cross shallow water and ocean bars should consider changing or delaying their voyage.
Boaters already on the water should carry the appropriate safety equipment and wear a lifejacket.
Barrenjoey Swim School Order To Be Revoked If Solutions To Complaint Can Be Found
Damian and Lucie Geyle had a meeting with Northern Beaches Council CEO Ray Brownlee and Louise Kerr, Director, Planning and Place at Barrenjoey Swim School this week which opened with Mr. Brownlee stating ''Relax, I'm not here to shut you down''.
The meeting was arranged after Damian and Lucie Geyle received an order to close down their swim school as the result of a complaint from a neighbour about noise and traffic. The council re-classified the small home-business as a 'recreational facility', which is prohibited in an area with an R2 zoning.
The school has operated as a home-based small business for over 10 years.
Barrenjoey Swim School is one of four swims schools for children in the Avalon-Bilgola area, all of which are at capacity.
All of these small business owners, as well as numerous other swims schools from around Australia, and even schools themselves, had contacted the Geyles to express support and sympathy as well as wonder how this Order may impact on their ability to provide swimming classes for children.
However, this week a constructive meeting where discussions to clarify what the problems were and how they may be addressed took place.
The Geyles stated the meeting had the spirit of their own approach whenever problems arise; that they be resolved in a manner and timeframe where there is no longer any problem.
Mr. Brownlee clearly recognised the work of the Geyles is much needed in the community and that this work needs to continue.
The Geyles were happy with the outcome of the meeting and are looking forward to working with the council to resolve the issues.
Over the next two months the focus will be to find solutions that work to ensure this vital service within our community continues.
The Geyles now will work, hopefully supported by the mums and dads who came out in their thousands to support them, on ways to address noise and traffic concerns.
'' I look forward to our further discussions on this matter.'' Mr. Brownlee stated on Friday
''Noting that you will present to council your proposal to address the noise and traffic concerns within the next two months, [and] given this undertaking, Council will revoke the current Order.''
This is a huge relief to Damian and Lucie and enables them to keep focussed on teaching children to swim and working towards what options they have rather than worrying over being closed down impacting on their students and their own family.
''We're absolutely happy to get to go to the table and discuss a way forward.'' Damian said yesterday.
''This has always been our approach at the outset, to ensure any problems could be resolved.''
2022 Pittwater Woman Of The Year: Sarah Morris, Co-Founder Acts Of Kindness Community Outreach - AOK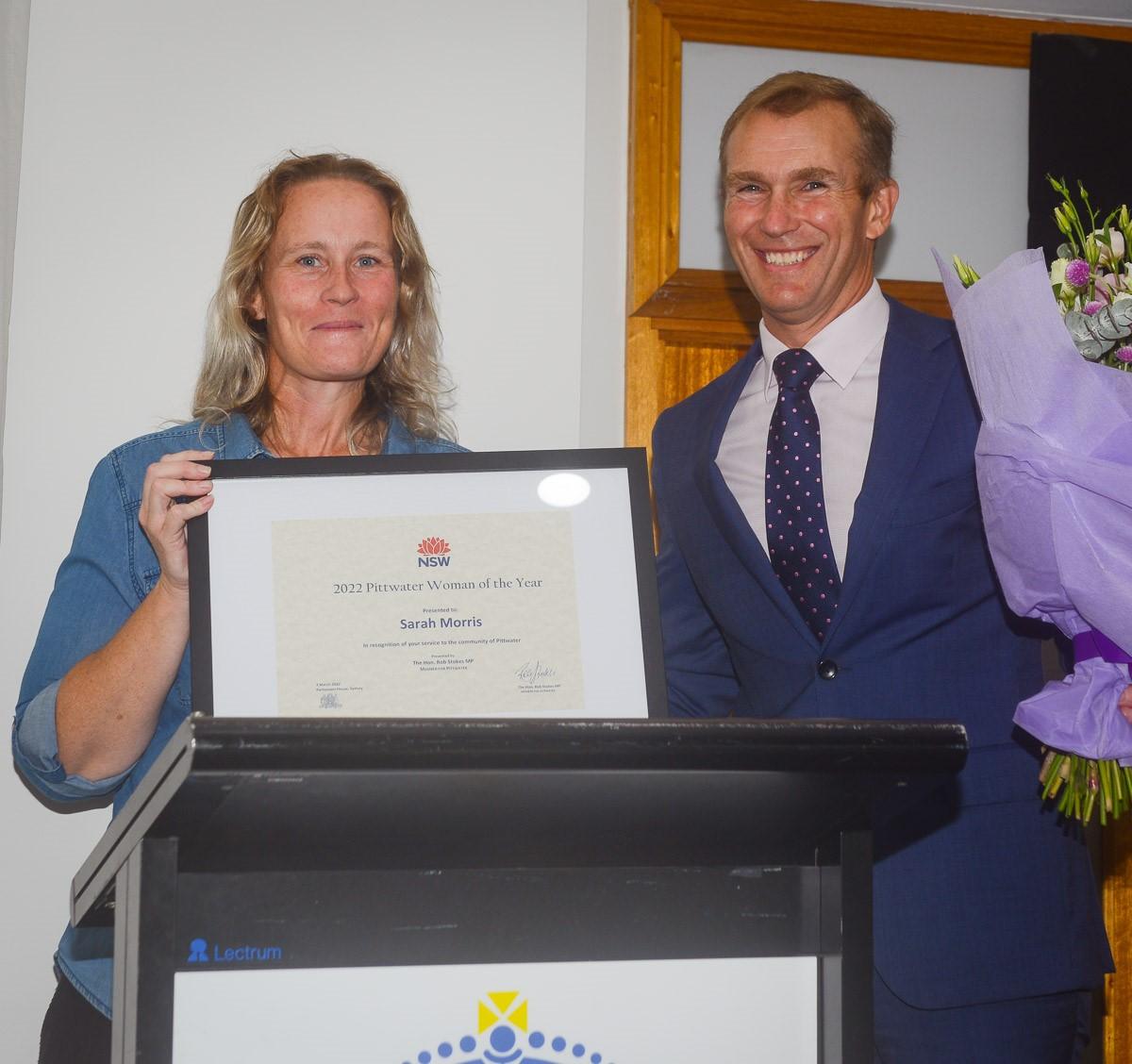 Sarah Morris and The Hon. Rob Stokes, MP for Pittwater. Photo: Michael Mannington OAM, Community Photography
On Wednesday March 2nd, Member for Pittwater Rob Stokes announced community support volunteer Sarah Morris as the 2022 Pittwater Woman of the Year.
The award was announced at the annual Zonta International Women's Day Breakfast, at Royal Prince Alfred Yacht Club, and recognises outstanding achievements of local women and their valuable contribution to the Pittwater community.
Sarah is the co-founder of Acts of Kindness Community Outreach, launched during the COVID-19 pandemic to provide food items and support to families across Sydney.
Sarah also established a community pantry at Newport, in partnership with local businesses and charities, to provide emergency access to essential items.
"Sarah has incredible compassion and determination and has rolled up her sleeves to support others throughout the pandemic," Rob Stokes said today.
"Very early on Sarah identified the enormous number of people who were reluctant to seek help and set about creating opportunities to assist.
"By coordinating a link between those with surplus food and those in need – Sarah launched a grassroots movement which continues to grow.
"The enormity of Sarah's success has simply confirmed her concerns about the extent of the struggles occurring behind closed doors across the northern beaches.
"We should never presume or make assumptions about people's circumstances. Sarah's initiative has offered kindness and support to all, and reminded us how simple actions can make a huge difference.
"For all the heartache and challenges the pandemic has caused – it's also exposed the absolute best of our society, and Sarah is a glowing example of this," Rob Stokes said.
Mum of three Sarah states she has been supported in the AOK work by her children and husband Tom, along with a BIG team of volunteers who help cook the food for others and help with distributing not only these hot homecooked meals but help find other necessities.
Although there was a Newport storefront for people to drop off donated goods, kindly donated for use by the owners, this has now been re-leased and Sarah is looking for a pop up spot in either Newport or Mona Vale that can be used for the same. At present, everything is being stored in her and Tom's home. If you can help out please contact the AOK page on Facebook and message her.
A chat with Sarah after this week's announcement:
Congratulations on being formalised as the 2022 Pittwater Woman of the Year – how does it feel?
Honestly, extremely overwhelming. Although I'm very proud of everything I get to do for others, this kind of thing is very overwhelming.
Did you enjoy being part f the Zonta NB's Women's Day breakfast?
It was wonderful. The Royal Prince Alfred is a lovely place and the food was amazing. It was so good.
That would have brought into sharp focus all you're trying to do through AOK Community Outreach. How is that going at present?
Very well, there's a lot of people helping out but of course we need more. There has been an increase in people needing help since we spoke in 2021 and there is a difference in the people reaching out for help. Alongside this there seems to be a growing awareness that everybody who needs help should be provided help.
How can people help?
We're no longer at Newport as, fortunately the owners have been approached by people who want to lease the space out. So, we are currently looking for another shopfront space or similar in the Newport or Mona Vale area where we can set up the pantry again. At the moment its being run from my home.
We need more home cooks – we're are desperate for home cooks at the moment. Our inner-city work is getting really big and the meals are needed there, and frankly, everywhere at the moment.
We're doing 200 meals every Wednesday, 60 meals every Thursday and we're trying to start up another food service down here in Newport as well. So we desperately need more home cooks so we can meet those needs here in our community as well as those we support through the Wednesday and Thursday meals.
How do people get in contact with you if they can help be a home cook or have a space available?
They can do so by messaging out Facebook page at: www.facebook.com/acts.of.kindness.20
I'd like to take this opportunity to thank all in this community who have helped us and supported this work during what's been a challenging few years for all. My husband Tom and my children have been a backbone for Acts Of Kindness Community Outreach – AOK, along with all the great home cooks and wonderful support team who help week in and week out.
And of course, all those who give food, from those bigger providers who stop this food becoming part of our waste problem, to all those individuals here, aged from the very young to our seniors, who have given what they could when they could. You are all acting out of kindness and help us continue our own Acts of Kindness. Thank you. Love is and remains the answer - thank you all for spreading love.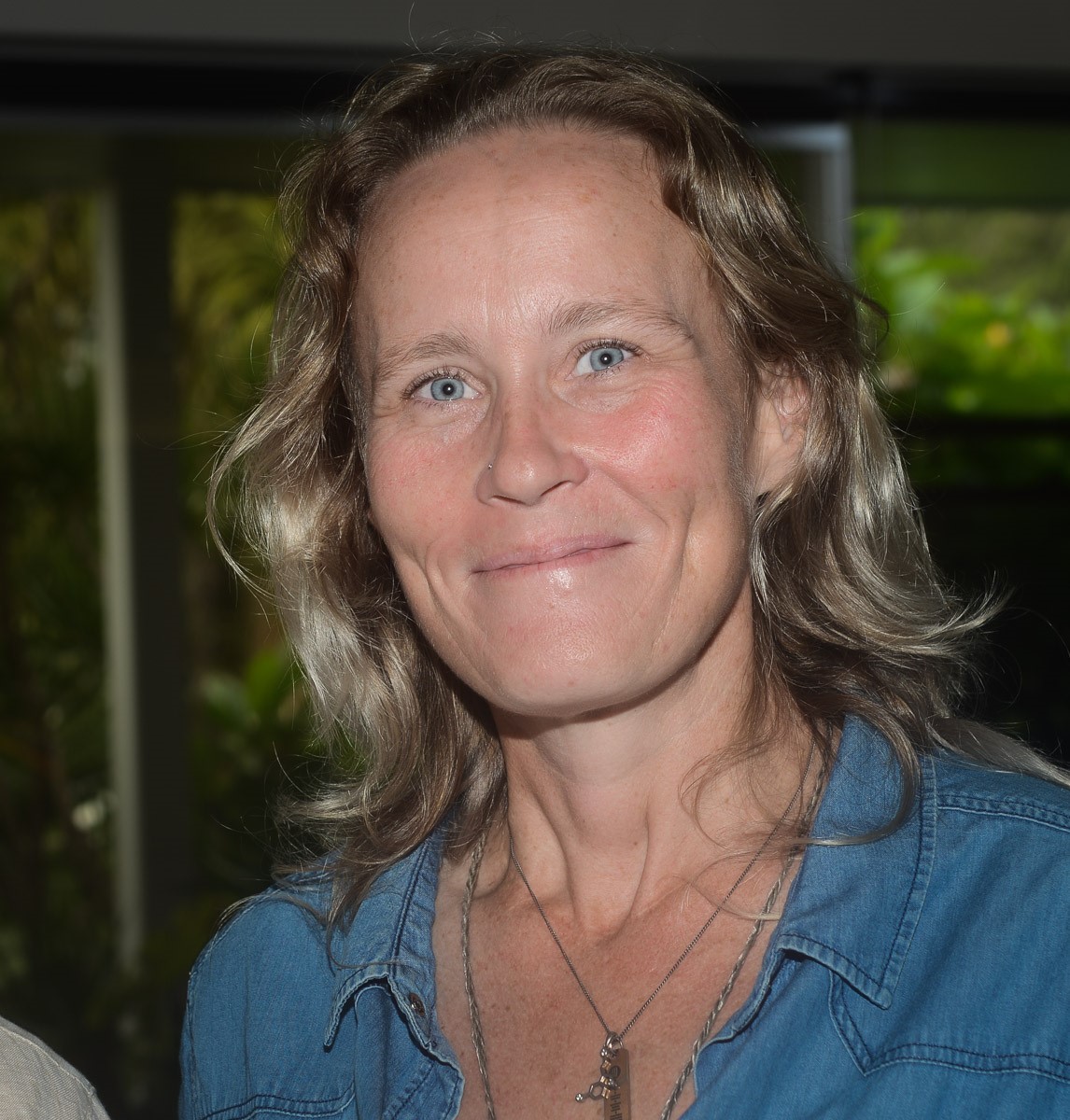 Photo: Michael Mannington OAM, Community Photography
Pittwater Online's 2021 Profile on Acts of Kindness Community Outreach, AOK, runs again as this week's Profile feature so new Readers may gain an insight into the work.
2022 5.5m Australian Champions Crowned: Held On Pittwater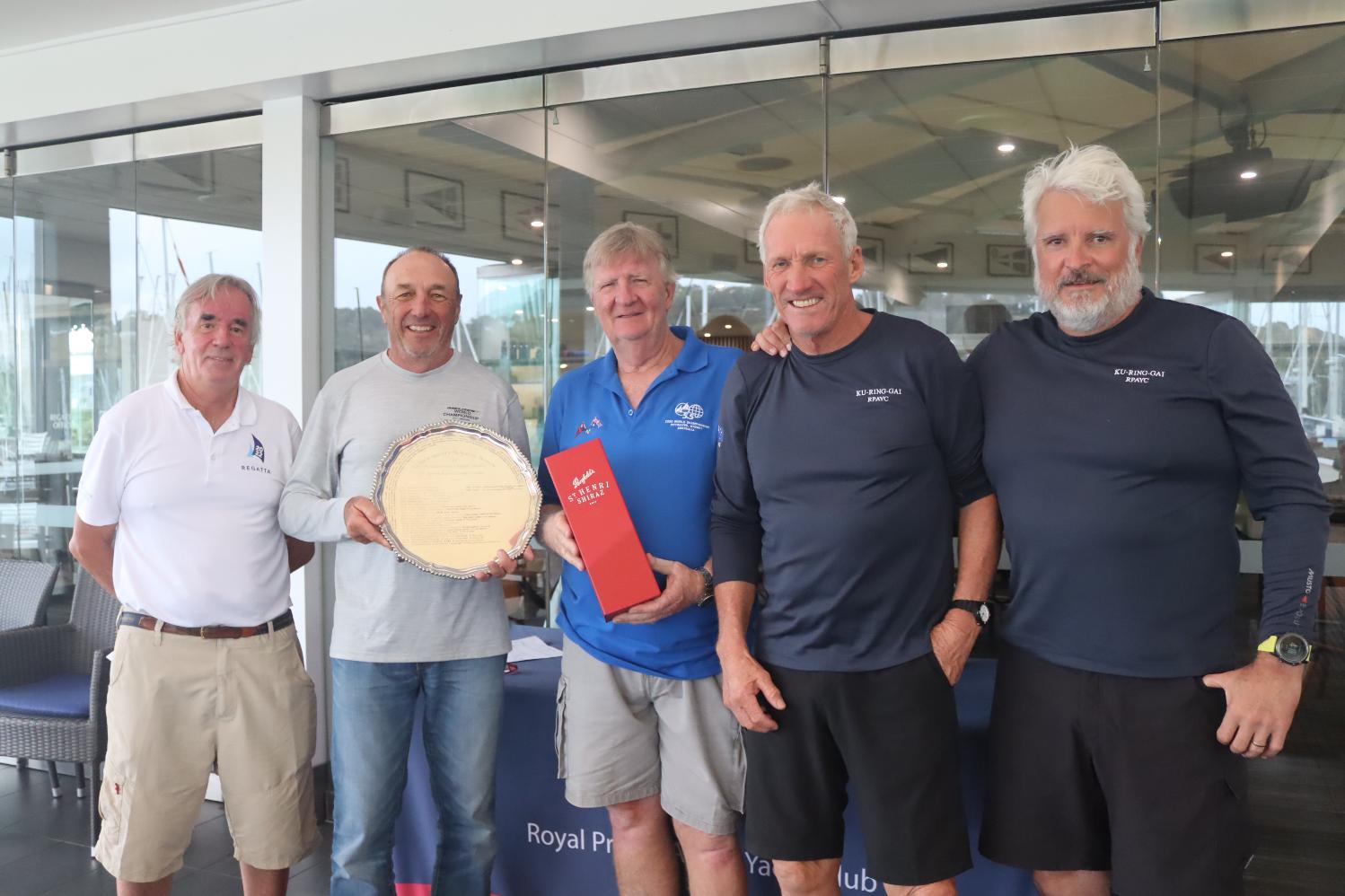 Winners of the 2022 5.5m Australian Championships
John Bacon, James Mayjor and Terry Wetton are the 2022 5.5m Australian Champions, held at the Royal Prince Alfred Yacht Club February 27th to March 1st, 2022. John and team posted five wins over the eight race series.
Commenting on the past three days of racing John said 'After having the worlds here 2 years ago it has been great for the members to retain the fleet and to have such a strong fleet racing again this year. Next up for us is the Worlds in Europe which we head off to in June this year'.
It was a challenging and wet weekend, which kept tacticians and mark layers busy, as the rain cells dragged the wind backwards and forwards, from 0 to 20 knots, with a fleet again in the double digits, saw this class enjoy close racing on the beautiful waters of Pittwater.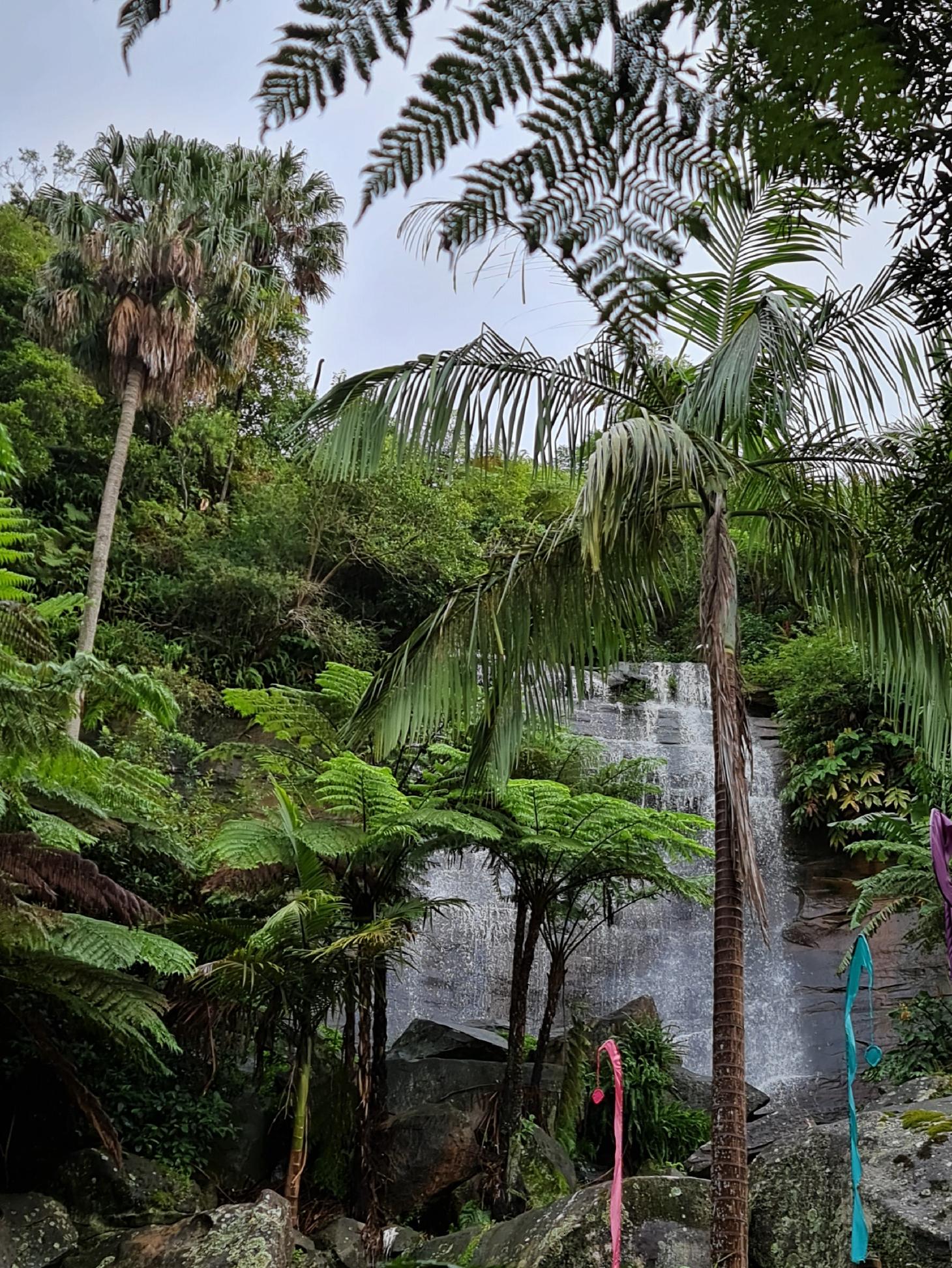 Above and below - Waterfall and creek at Eungai Place North Narrabeen this week. Photos: Joe Mills, March 2nd, 2022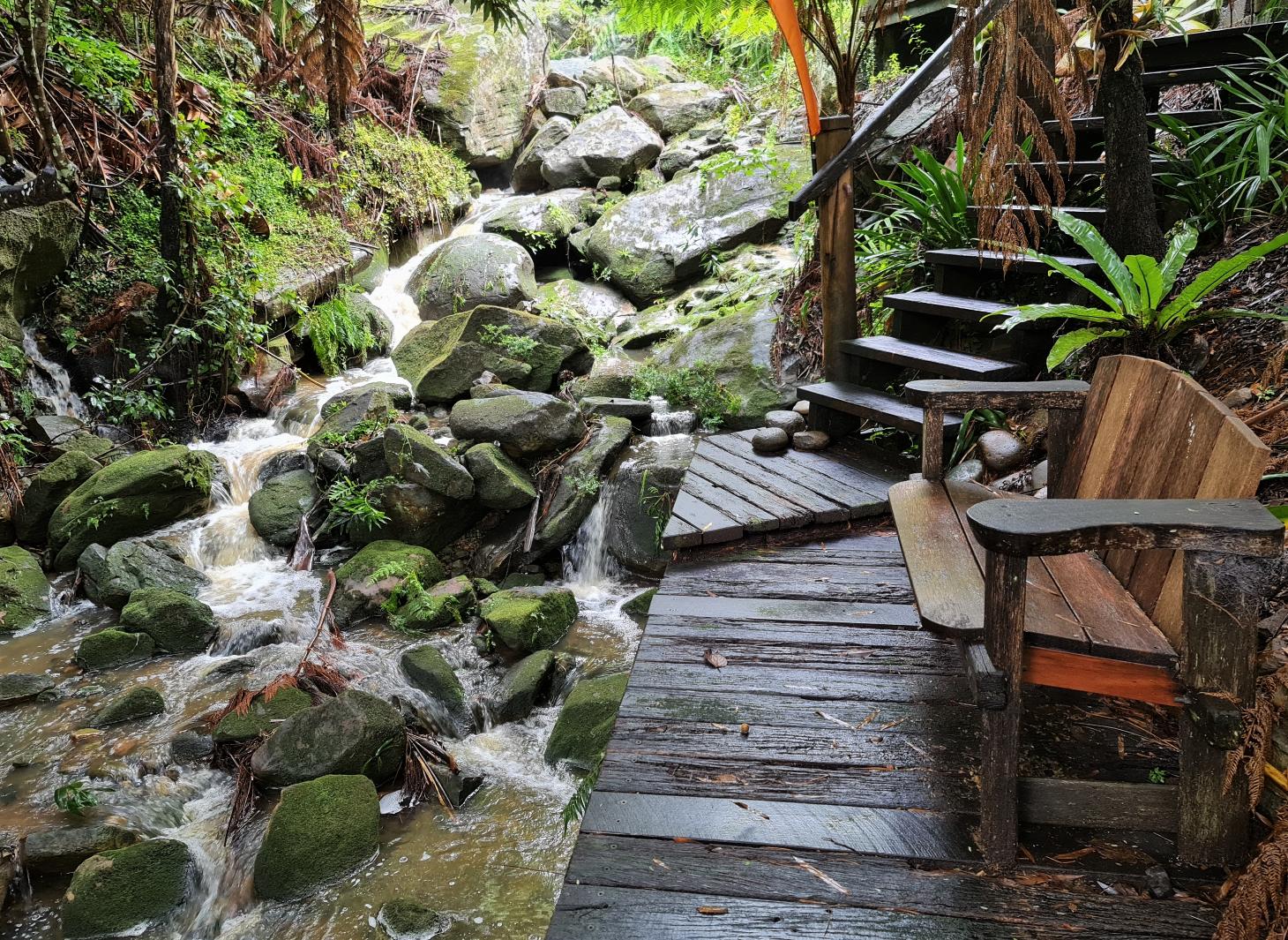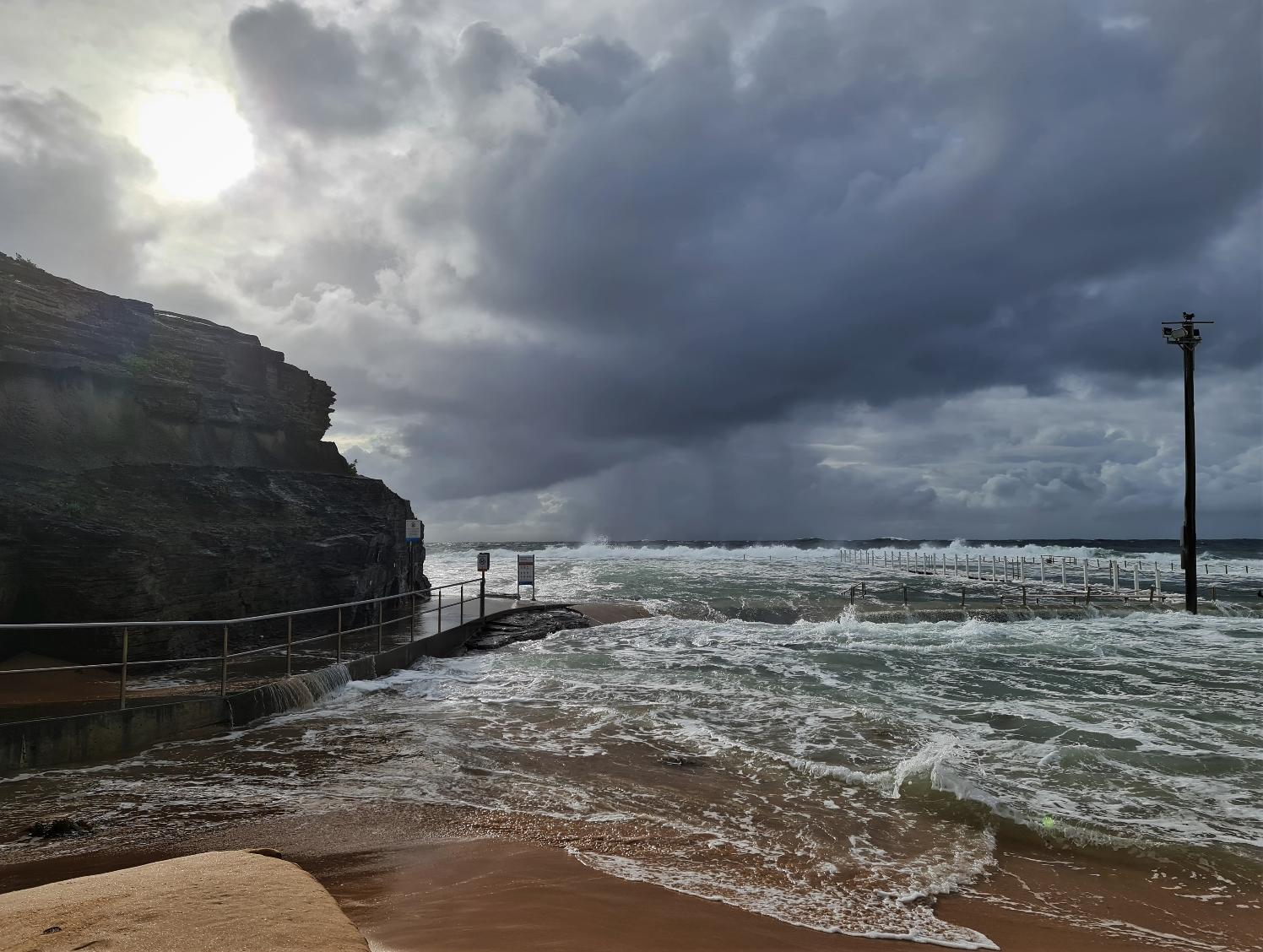 North Narrabeen rockpool this week. Photo: Joe Mills, March 2nd 2022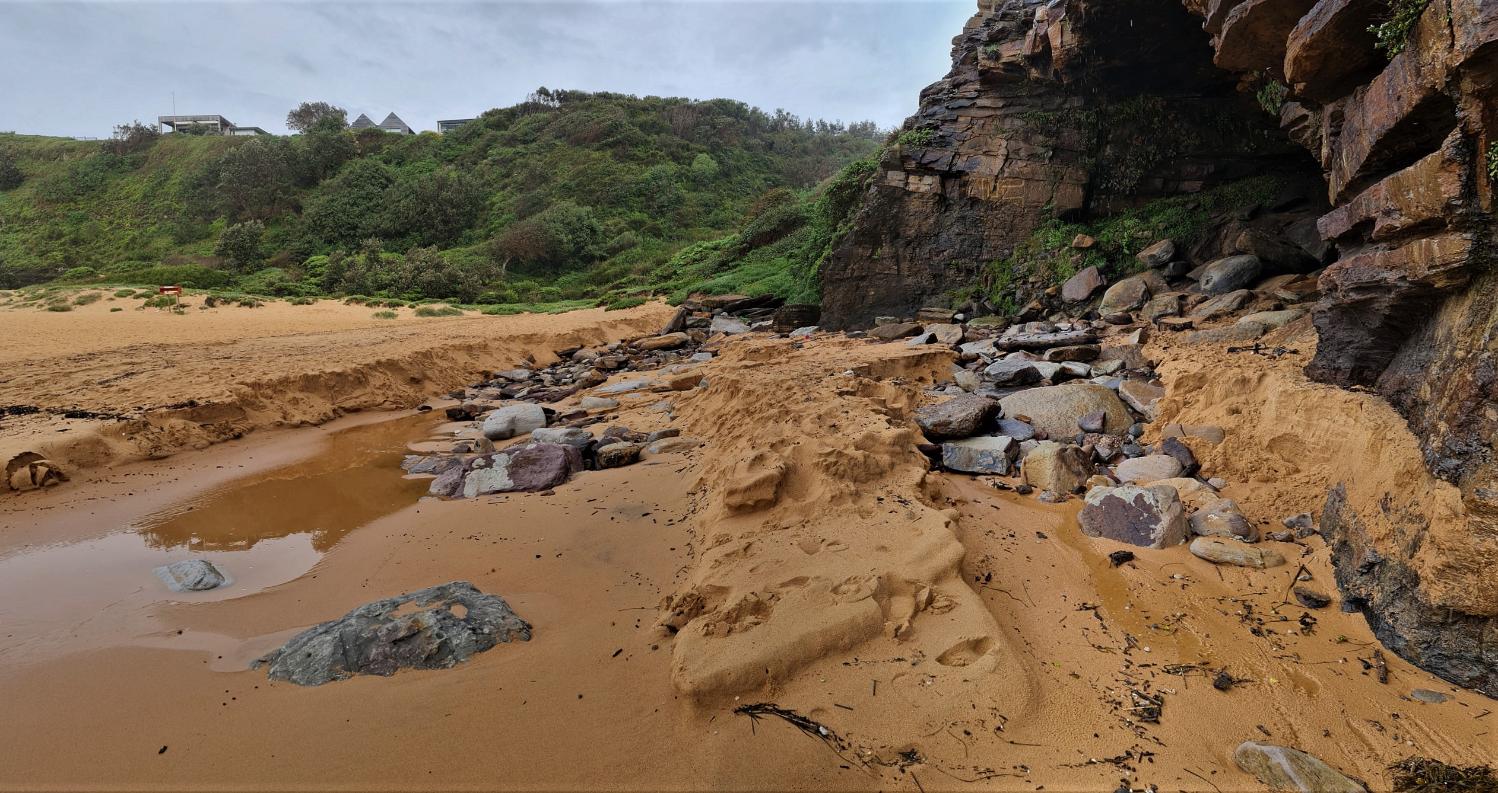 Erosion at Turimetta Beach. Photo: Joe Mills, February 28, 2022
Past Features Archives (pre 2014)
Pittwater Online News was selected for preservation by the State Library of New South Wales and National Library of Australia. This title is scheduled to be re-archived regularly.
Archived Issues (2014 on) may be accessed here: pandora.nla.gov.au/tep/143700