February 27 - March 5, 2022: Issue 528
council Order for Barrenjoey swim school to close down puts all swim schools and children's safety in jeopardy: thousands of Residents + Local MP want this essential service kept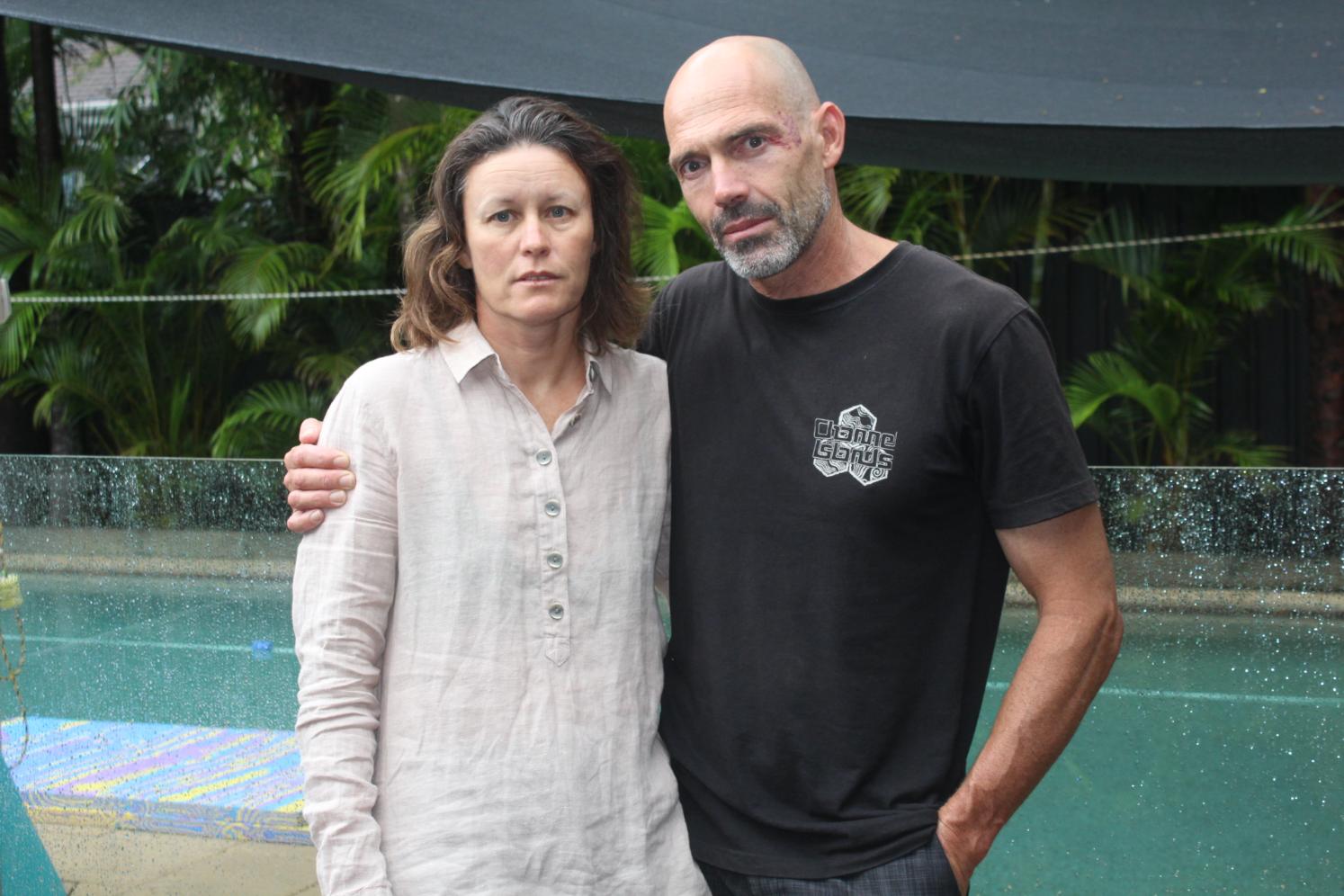 The Northern Beaches Council has issued a close down notice to Avalon Beach based Barrenjoey Swim School. The school has operated as a home-based small business for over 10 years.
After a site inspection in early December as the result of a complaint from a neighbour about noise and traffic, the council have re-classified the small home-business as a 'recreational facility', which is prohibited in an area with an R2 zoning.
The original noise complaint originated 2 years ago. The Geyles then heard nothing more until just before Christmas, December 2021. No details were provided on the nature of the noise complaint.
As everyone was then heading onto Christmas, and the Geyles themselves travelling to spend long overdue time with family, the end of December quickly became January. They sent in a reply, expressing their willingness to resolve any issues.
In the past a previous noise complaint about their pool pump had swiftly been addressed by installing a sound barrier. Their approach has always been if there is a problem to fix it straight away.
Then on February 16th they received the order to close down, with 90 days to comply, which again cited the Council's Officer reporting on noise and traffic.
However, a petition launched mid this week (with over 2700 signees in 4 days), has their neighbours as signatories. These neighbours' comments refute that noise and traffic are a problem.
Margot P wrote;
'I'm signing as a Patrick St neighbour. I do not have an invested interest because my children or grandchildren have learned to swim there... I am signing because it is an essential service, and its loss would be a disservice to the community. This school has never caused us any problem, and no one would even know it was there except for word of mouth. We have lived here for over twenty years, and would be very sorry to see this closed because of a complaint from one neighbour. After having struggled through Covid, this closure would be very cruel, as well as unnecessary.'
Another neighbour, Louise H. wrote;
'I live over the road (number **). I have no children of the appropriate age. There is literally no disruption to our life with the swim school and I find the decision utterly bewildering. The building site is way more noisy but we know that's life. Stop the nonsense.'
Jessica D. wrote;
'Lucie & Damian are respectful, kind & gentle teachers. We have been clients of theirs going back 8 years, & Lucie & Damian are always respectful of their neighbours (even when one particular "gentleman" is hurling abuse at them & their clients). They remind us to park legally, as well as to respect their neighbours & keep noise to a minimum. When they teach, they teach in gentle voices. I have never heard them raise their voice to a child or a parent. They are teaching our children an essential life skill, especially given that we live in Avalon Beach! We need more swim schools, not less! This needs to be investigated appropriately, & council needs to interview several neighbours, not just the man making a fuss!!'
Lisa A. said;
''One person should not have the power to close this swim school …. Considering the majority of the neighbours surrounding this swim school have stated how respectful the owners are then the council really are not listening to the community.

Local swim schools are an absolute must in the area we live in!!''
Lucie and Damian are catering to local families, many of whom cycle or walk to their lessons. Given they are only teaching an average of 3 children per class, with many of these having two children from the same family attending that one class, parked cars cannot be a problem.
Pittwater Online visited on a Saturday, when they are not teaching, and found more vehicles parked on the street from those in the vicinity. The Geyles' cars were both parked on their own driveway.
There is also a building site adjacent to their premises – that would create noise and traffic during a working week.
street view east, Saturday February 26, 2022,10am
the building site next door (BTW: where are the tree-guards?)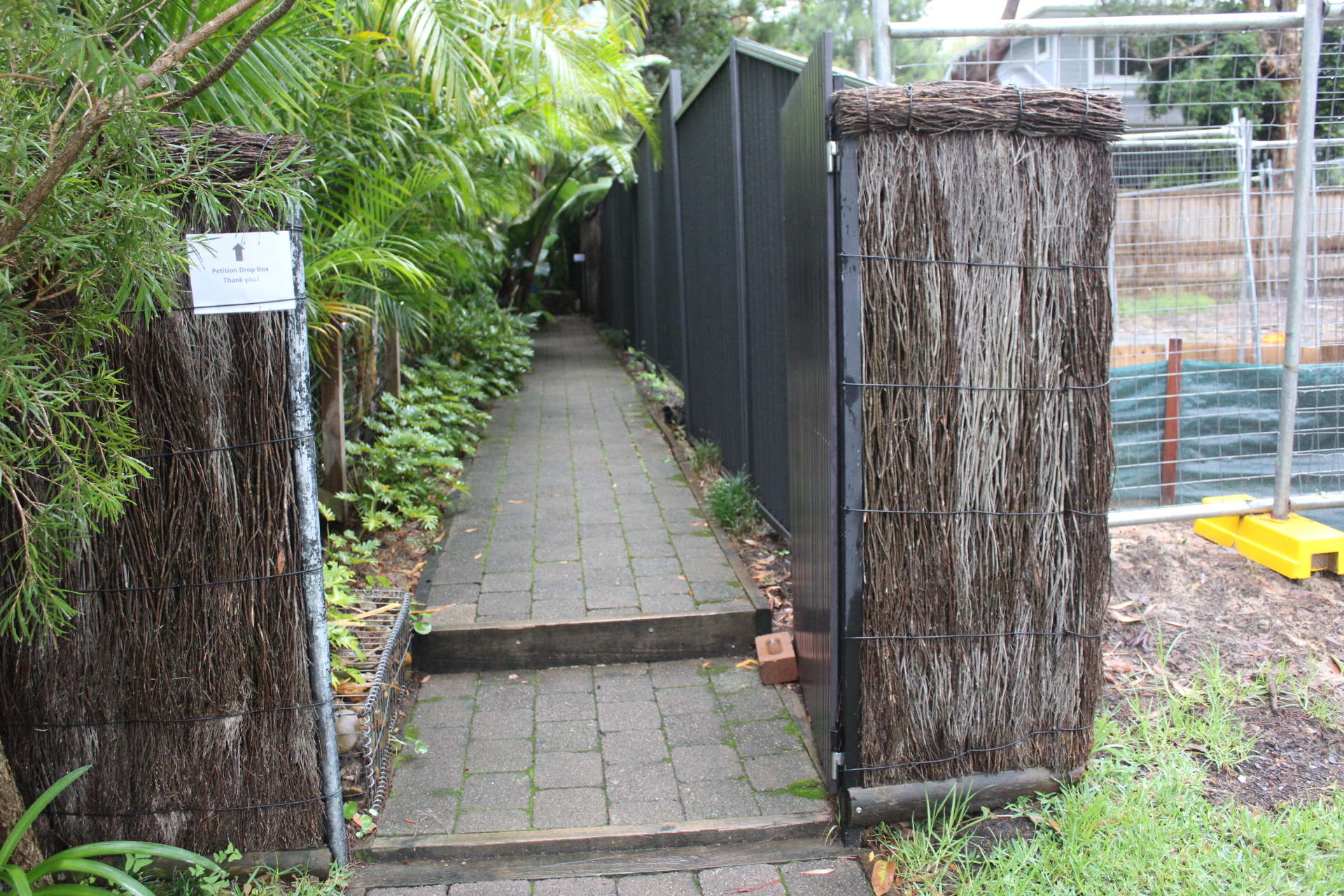 the entranceway to the Barrenjoey Swim school is on the western border away from any other houses
Damian Geyle commenced teaching children to swim when his first son was interested in joining Nippers. Subsequently he became the Age Manager for the Under 6's at Avalon Beach SLSC and then the Under 7's as his boy grew up. When he became the Age Manager for the Under 9's he found there were between 40 and 50 kids who could not swim. He offered to teach some of them to swim in their own home pool, at least far enough to be able to help themselves if they got into difficulties.
Mr. Geyle has been a lifeguard for over 40 years, so it was a natural shift to apply the skills learnt there to helping others.
Soon there were more and more parents seeking his help and he was racing home from working in the city to provide these lessons. The point came where he and wife Lucie knew they had to make this their full-time work.
Ages from 6 months up to 13 are taught at the school, although most leave by the time they get to 13 years of age. There are around 400 children who have a half hour class, with an average of 3.5 students per class. For the older children it can be 4 swimmers per class. They run these small classes for 5 hours in the morning and 5 hours in the afternoon, 5 days a week.
The Geyle's swim school is one of the few in our area that caters to children who can't attend a crowded noisy swimming school. Larger schools are not able to provide classes for children with special needs, sensory issues, ADHD, autism. The Barrenjoey Swim School does. The small, caring, calm teaching environment maintained here has made the world of difference to many families.
They are Registered Teachers; this is a registered business with all the appropriate insurances and other requirements. Council regularly test water quality.
When they first commenced in 2012 they went to the council to ensure they were operating as they should.
Damian and Lucie state they have been overwhelmed by the support and positivity they have experienced since the shock of last week. They wanted Pittwater Online to be sure to convey their message of thanks to the thousands who have contacted them this week or signed a petition.
So, Community; Damian and Lucie say ''THANKS! Thank you very much for all your kind messages and support.''
Nice as that is, this experience has dramatically impacted these small business owners. Apart from the shock of an ultimatum so swiftly delivered without any real discussion, the forced closure spells an end to their income source after almost two years of Covid shutdowns and closures. There are also hundreds of local families who rely on what is considered an essential service who may be left without options for their children to learn to swim in the local area.
Other swim schools for children in Avalon are at capacity. Not only that, the close down Order for this swim school could mean that others could be shut down as well.
Damian and Lucie Geyle have been contacted by these other swim schools this week, many of whom have operated for decades without any problems. All have expressed their concerns for what may happen to their students should they too be ordered to close. Swim schools from around the country have also telephoned, all giving messages of support as well as being alarmed at the potential impact such a precedent could have on their teaching children to swim.
Swimming lessons are widely regarded as the best way to ensure your child has the survival skills needed in the water. Many of us probably remember our own first swimming lessons occurred with trained teachers in a small local backyard swimming school.
On Thursday February 24th, 2022 the Hon. Rob Stokes, Member for Pittwater, Minister for Infrastructure, Minister for Cities, and Minister for Active Transport, made a Member's Statement on the Barrenjoey Swim school, which is recorded in Hansard.
Mr. Stokes stated:
''I pay tribute to the efforts of the Barrenjoey Swim School, in my electorate of Pittwater. Damian and Lucie Geyle have operated the highly successful swim school at Avalon Beach and have helped oversee the swimming growth and independence of thousands of local kids. Their focus on small classes in a friendly, inclusive and relaxed environment has resonated among local families and has helped to ensure the ever-growing demand for swimming lessons in our community can be met.

The very nature and culture of the Pittwater community means swimming in the ocean is an integral part of our local lifestyle. Every opportunity should be pursued to help ensure this essential life skill can be learnt as early as possible.

Barrenjoey Swim School is currently in discussions with Northern Beaches Council on ways its invaluable service can continue into the future. I look forward to working with the community to achieve a positive outcome.''
A Statement, issued by Northern Beaches Council CEO Ray Brownlee, reads:
While this outcome will no doubt be disappointing for patrons of the swim school, residents do need to operate within the law so as to not impact on neighbours.

Council's Director of Planning and Place and I have offered to meet with the owners of the swim school in the coming weeks to discuss the matter further and this offer has been accepted.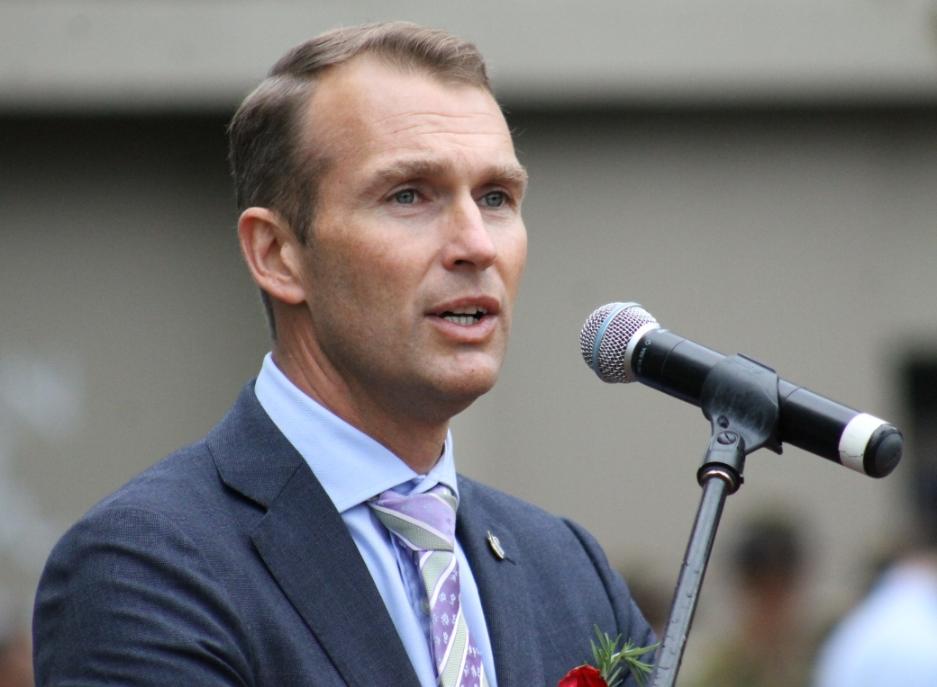 The Hon. Rob Stokes, MP for Pittwater