October 10 - 16, 2021: Issue 513
Nina Curtis Sails In Grand Prix For First Time In Cadiz - SailGP Returns To Sydney Harbour This December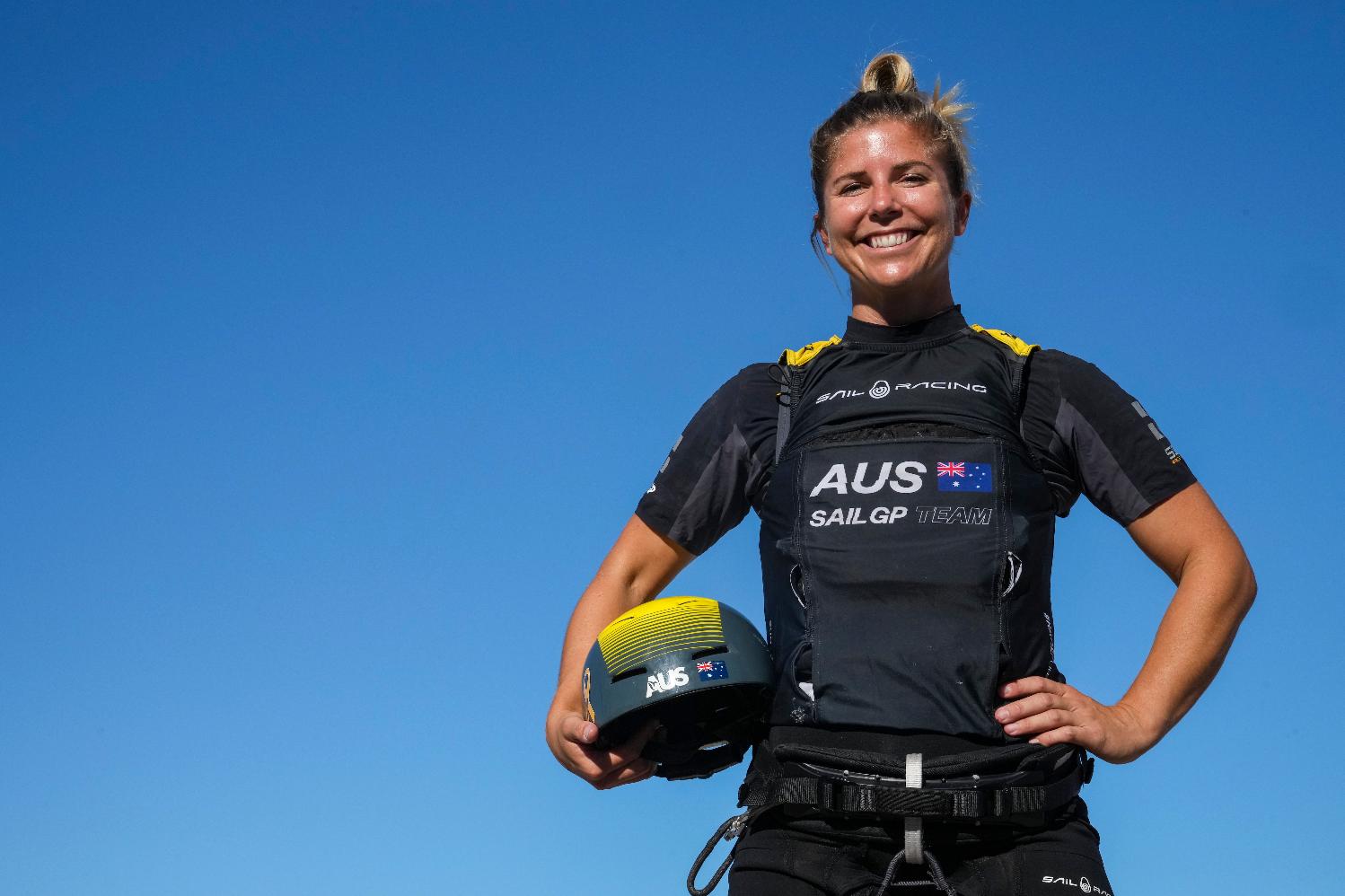 Image: Nina Curtis of Australia SailGP Team. The SailGP women's pathway program athletes are gearing-up for adrenaline-fueled racing in Cadiz for the first time ever after SailGP introduces new six-athlete configuration for upcoming Spain SailGP on October 9-10 to accelerate gender equity on its championship. Spain SailGP, Event 6, Season 2 in Cadiz, Andalucia, Spain. 6th October 2021. Photo: Bob Martin for SailGP.
Tom Slingsby's crew have secured their spot on the top of the leaderboard, following the first day of racing at the Spain Sail Grand Prix.
The Australian Team were able to navigate through shifty light wind conditions that many teams struggled to combat, topping the leaderboard, with Jimmy Spithill's USA team and dark horse Denmark rounding out the top three heading into Sunday's two fleet races.
Slingsby commented on the results saying, "We're stoked to come away with three consistent results, especially after coming last in St Tropez. If I were to put it down to one thing, I'd say we were starting really well, leading the pack at the start lines of two of our three races today."
Today's racing also marked a historic moment for SailGP as athletes from the Women's Pathway Program raced onboard the F50s for the first time. Australian Olympic Silver Medallist, Nina Curtis demonstrated her elite ability as a sailor, seamlessly jumping into tactician and grinding roles on board the Australian's flying F50 catamaran.
Australian Driver Tom Slingsby was impressed with Nina's debut performance, commenting, "Nina really helped us with tactics today and she helped me make better calls. We are a stronger team with her on board."
Curtis said, "It's pretty incredible and what a team to be able to debut with, I'm so honoured to be on board and racing with these guys. It was a big learning curve, and I managed to tick off a few weaknesses I had in the day before. Every minute I'm on these boats I'm learning something new, which is awesome."
Slingsby and his crew will now turn their sights to race day two, which will see all eight teams compete in two fleet races, before the top three teams compete in a final podium race.
Commenting on the forecasted weather conditions Slingsby said, "we are expecting gusty winds, it's going to be a tough day, probably plenty of carnage and we need to keep out of that trouble. Our focus is to lock in two good races so we can get to the final podium race."
Tomorrow's racing will air live on Fox Sports and on Kayo Sports at 1:30 am AEST.
The sixth event of the season includes six athletes onboard all F50s for racing – a first for the global league – resulting in the league's Women's Pathway Program athletes racing onboard for the first time in SailGP.
With the addition of a new crew member as a new standard and light-wind configuration, Curtis and her fellow WPP athletes are now able to gain the valuable experience needed to race the high-tech, high-speed flying F50s.
Curtis commented on the news saying, "myself and all of the other WPP athletes are so excited that we'll be racing this weekend and gaining the invaluable experience from being on board. It's awesome news for not only SailGP but the sport as a whole and is an important step in what we are trying to achieve with the WPP program, which is to drive gender equity in the sport."
Tom Slingsby, Driver for the Australian Team, added, "We have been huge advocates of getting Nina and the women on board during racing, and we are really excited for this opportunity for her and our team."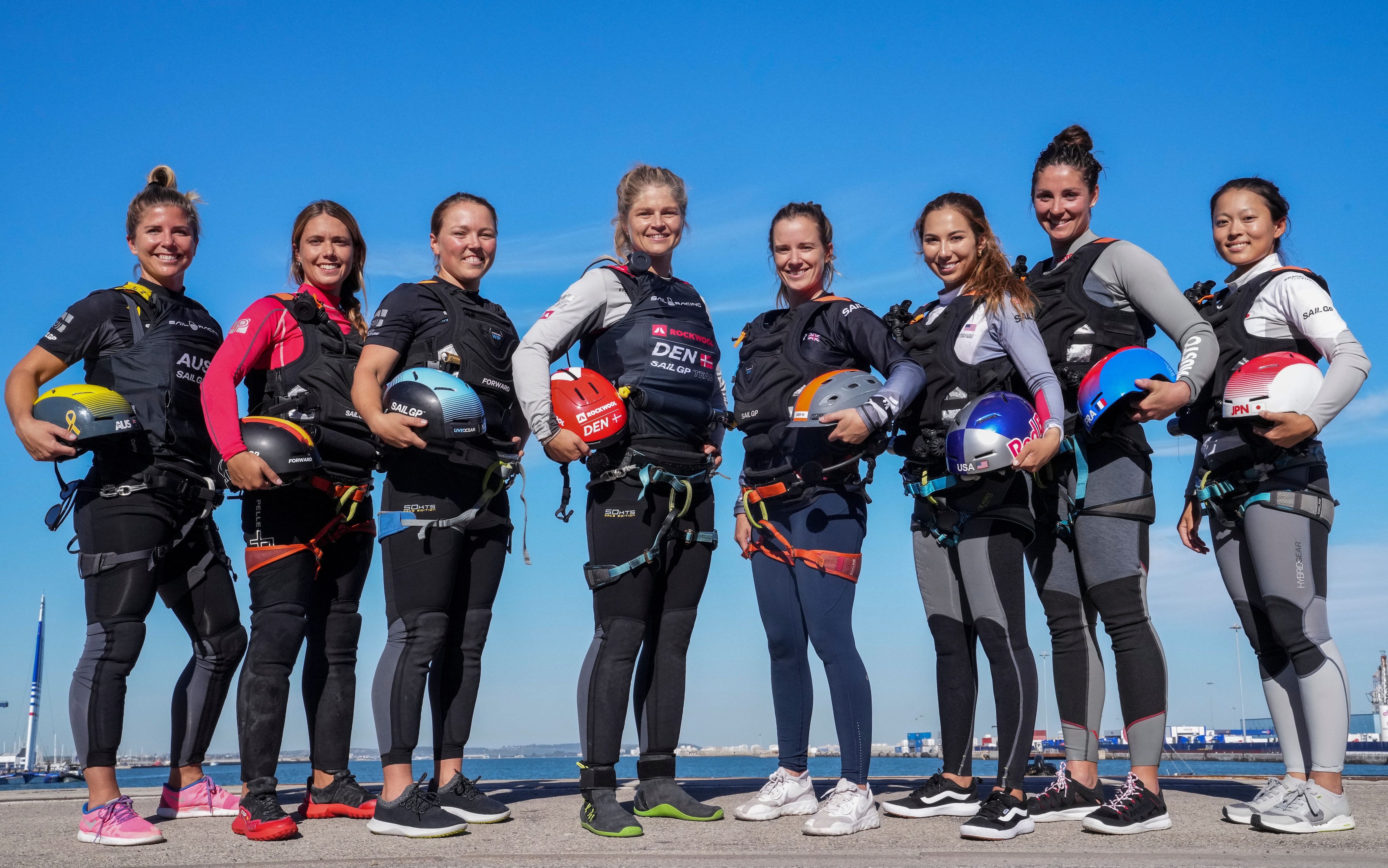 The SailGP women's pathway program athletes are gearing-up for adrenaline-fueled racing in Cádiz for the first time ever after SailGP introduces new six-athlete configuration for upcoming Spain SailGP on October 9-10 to accelerate gender equity on its championship. From left to right: Nina Curtis (AUS), Andrea Emone (ESP), Liv Mackay (NZL), Katja Salskov-Iversen (DEN), Hannah Mills (GBR), CJ Perez (USA), Amelie Riou (FRA) and Sena Takano (JPN). 6th October 2021. Photo: Bob Martin for Sail GP
For fans of SailGP the great news is the Australia Sail Grand Prix is the ninth event in the global championship's second season calendar. SailGP will return to the iconic Sydney Harbour on December 17 and 18, 2021, following the European stage of Season 2 which takes place in Italy, Great Britain, Denmark, France and Spain.
Opening Narrabeen Lagoon: Keeping The Community Safer For Over 100 Years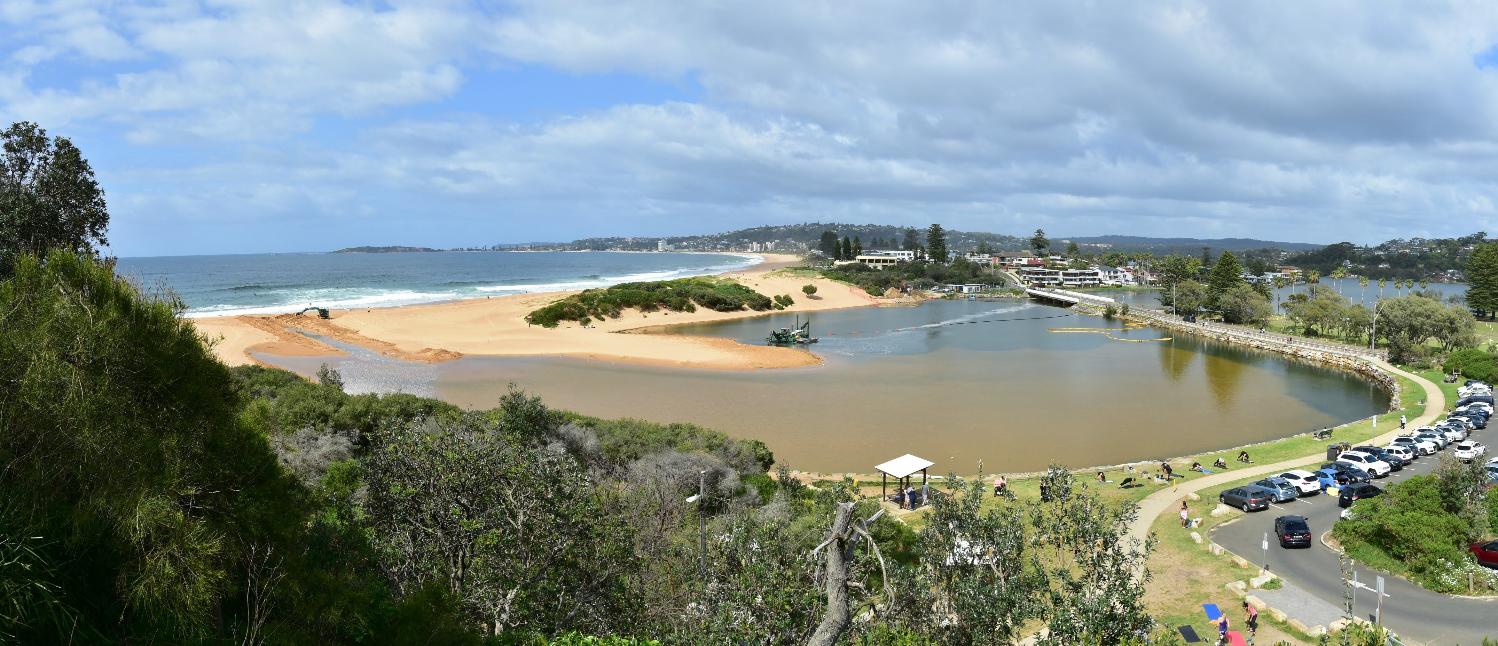 Narrabeen Lagoon Entrance on Friday October 8, 2021 - Panorama by Kevin Murray.
The Council announced on Friday October 9 they were getting works done to open the entrance of Narrabeen to let the water flow as there is rain forecast for every day this coming week. These works are undertaken to protect residents and their properties.

One of the great photographers who shares images for you to see, Kevin Murray, has sent in photos of what they were doing on Friday which are very interesting.
The dredging of Narrabeen Lagoon and the creeks that flow into it, commenced soon after Warringah Shire Council was formed in 1906 - with some of the creeks flowing in also being cleared so people could go boating in these - the larger ones at least:
DREDGING NARRABEEN LAKES.
Alderman F W. Heaton has forwarded to the Warringah shire a communication regarding the Narrabeen Lakes. He said he had had an interview with the Minister for Works in reference to the clearing out of the mass in the creeks surrounding the lakes. The Minister said that if the Warringah Shire Council would submit to him an estimate of the cost, he would favorably consider the matter. The writer estimated the cost would be £50, and if the sum were spent the creeks would be made suitable for boating parties. Quite recently a boat full of ladies and children encountered a snag, and sustained such injuries that the gentlemen of the party had much difficulty In getting the occupants ashore before the boat became full of water. The council decided to submit to the Minister a proposal for clearing the lakes and creeks. DREDGING NARRABEEN LAKES. (1913, January 2). Evening News (Sydney, NSW : 1869 - 1931), p. 7. Retrieved from http://nla.gov.au/nla.news-article113780618
By December 1914 the Warringah Shire Council were discussing taking out a £10, 000 loan for:
WARRINGAH SHIRE PROPOSED LOAN OF £10,000.
At a meeting of the Warringah Shire Council the president (Councillor Quirk) suggested that the council should secure a loan of £10,000 for the purpose of draining certain low-lying land, providing a suction dredge for Narrabeen Lakes, and repairing and maintaining main roads. A special meeting will be called to further consider the proposal. WARRINGAH SHIRE. (1914, December 15). The Sydney Morning Herald (NSW : 1842 - 1954), p. 10. Retrieved from http://nla.gov.au/nla.news-article15555186
Although many works have been completed over the decades and ideas proposed, including
a 2013 AECOM study
that estimates the social benefits of adaptation to climate change in terms of willingness to pay, rather than just costs avoided, discusses opening the ocean entrance to Narrabeen Lagoon permanently by excavating a channel through the headland rock shelf, stating doing that would lower the water level by up to 1 metre.
Council announced on September 21 the commencement of their major sand excavation project at Narrabeen Lagoon.
''Every 3-4 years we do a major excavation of sand from the entrance of the lagoon to help reduce flood risk and increase tidal flow. The excavator is moving in to start this work today.'' Council's statement said
Repairs to the abutments of Ocean Street Bridge will be done simultaneously to minimise disruption to the community.
The works will take about 12 weeks to complete (weather dependent) with the entrance reopened in time for the Summer holidays. These works are generally timed to avoid the disruption from the winter storm season but to reopen in time for the peak swimming season.
There may be minor traffic disruption and some limits to access to parts of the lagoon entrance during the project.''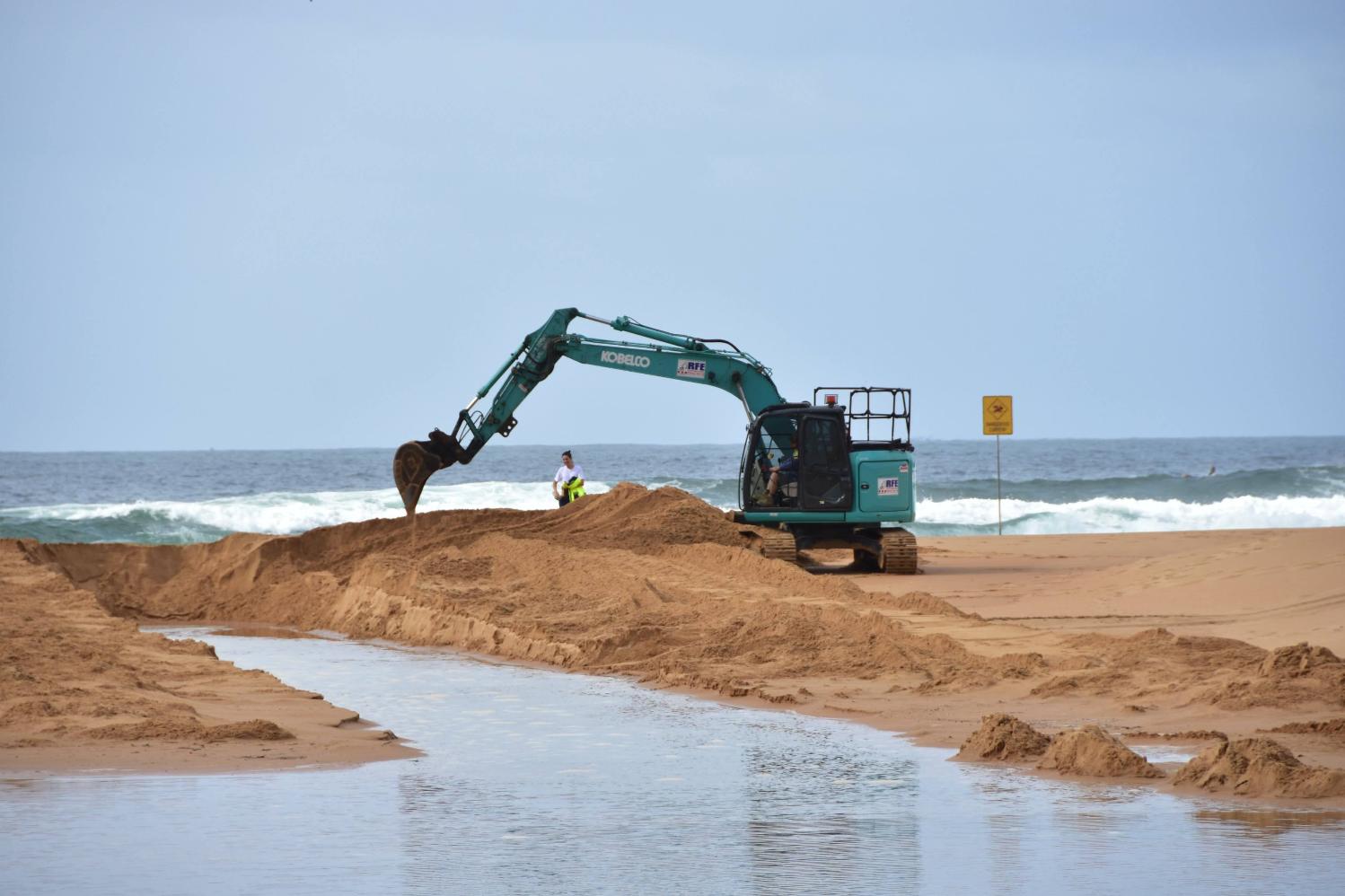 A Beacon Of Safety For Manly's Shelly Beach: New ERB Unveiled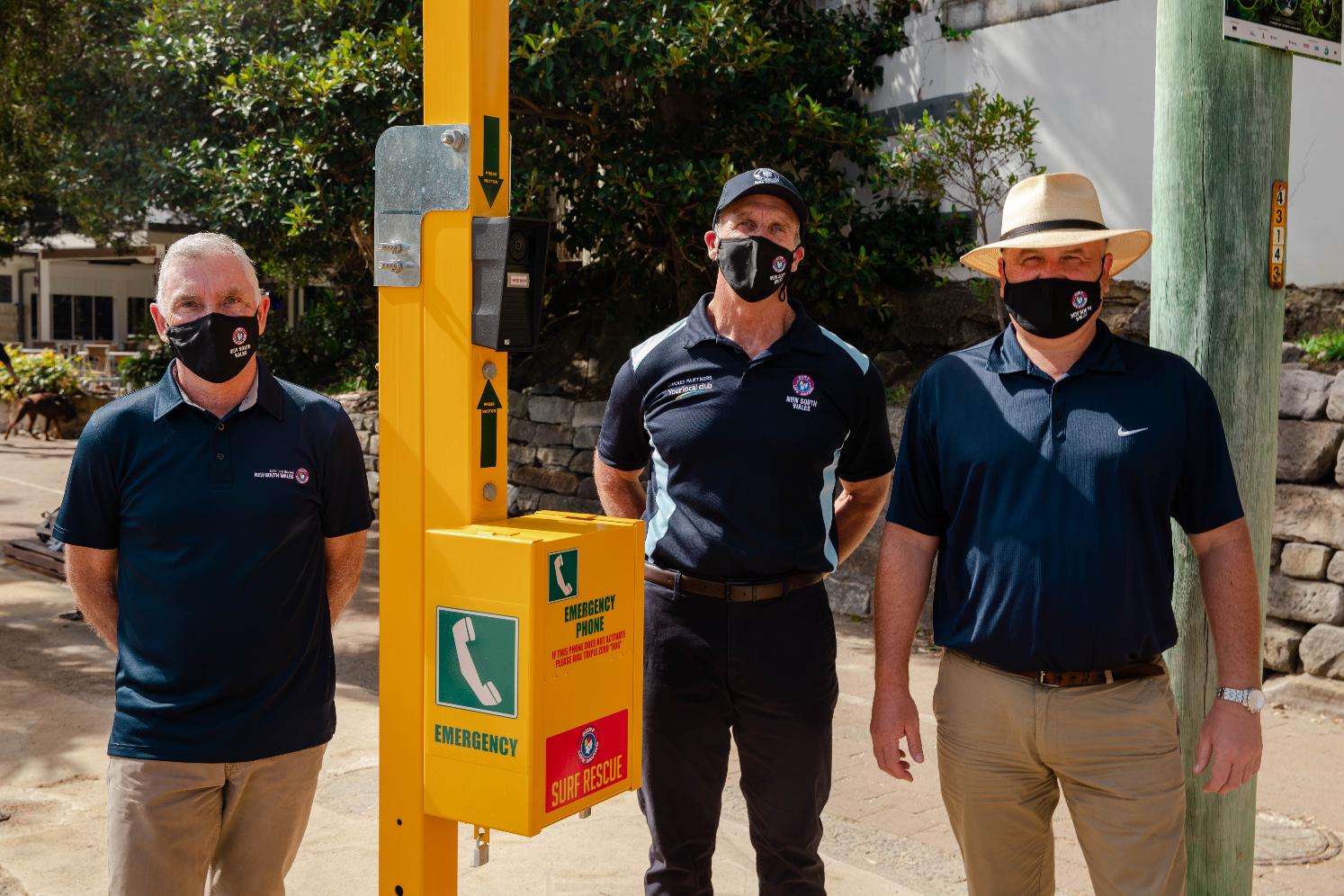 Visitors to one of the city's most iconic coastal locations, Shelly Beach, will be able to swim a little safer with new lifesaving technology installed for use in emergencies, unveiled Saturday October 9 by the NSW Minister for Police and Emergency Services, David Elliott.
The Emergency Response Beacon (ERB) now in place at the popular swim and dive location is one of 20 new generation units which will be rolled out at key drowning hotspots this year, as part of the NSW Government's $16 million commitment across four years to Surf Life Saving NSW.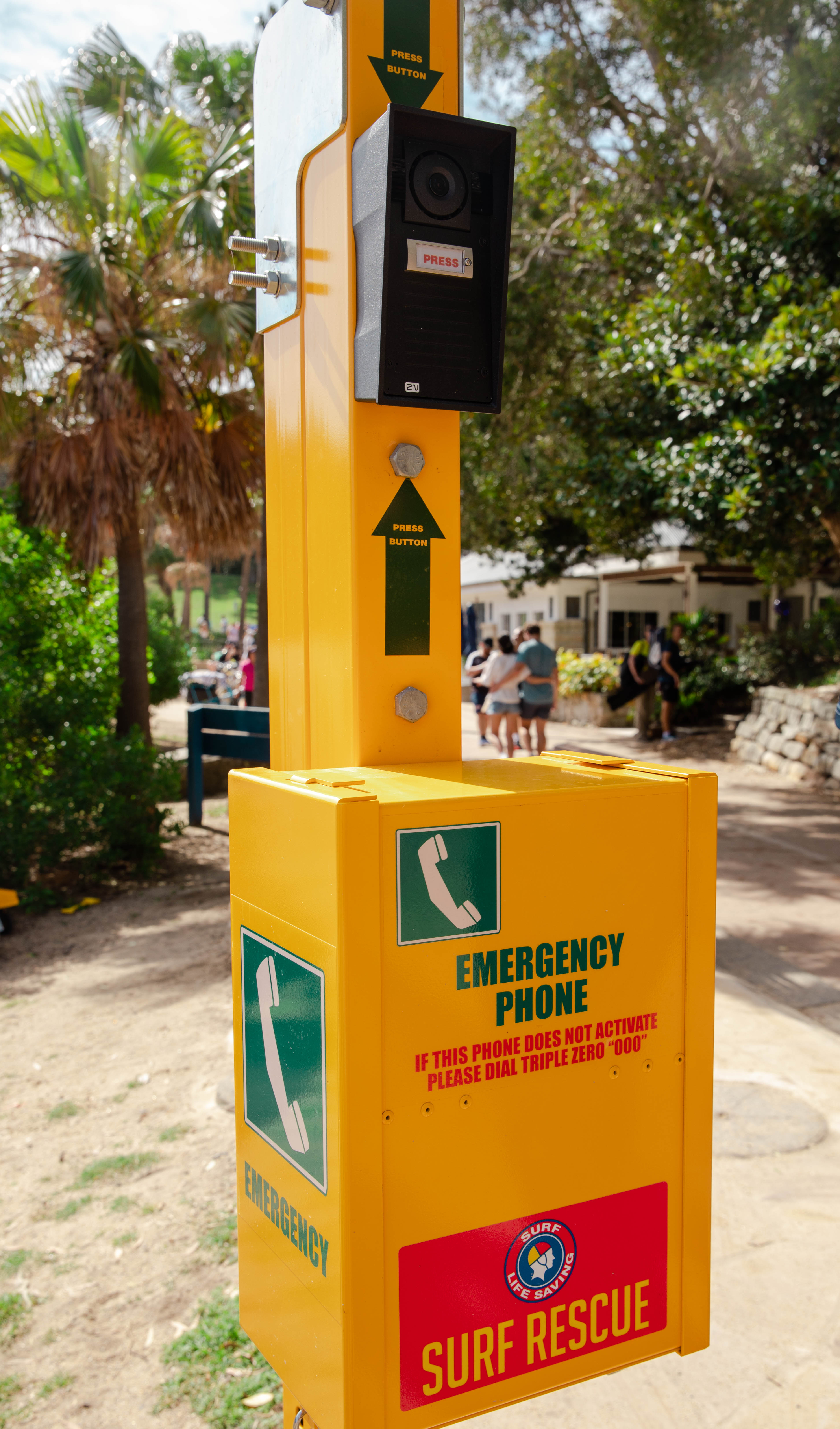 The devices are being installed at identified high risk locations which are unpatrolled by lifesavers or lifeguards. In an emergency, with the press of a button, a member of the public can be connected to the Surf Life Saving State Operations Centre (SOC) for immediate assistance.
President of Surf Life Saving NSW, George Shales said the organisation is always looking for new ways to keep NSW beachgoers safer through enhanced technology.
"The ERB will give visitors at unpatrolled beaches a link to lifesaving services during emergencies, where every second can mean the difference between life and death," said Mr Shales.
The ERB uses the latest mobile technology to communicate between the SOC and the person on the beach and the SOC operator can quickly gather important information, issue instructions or provide reassurance in an emergency situation.
A camera fitted to the ERB can be remotely monitored by the SOC to provide operators with situational awareness of the incident. Surf Life Saving can then respond using a wide range of Support Operations assets, including jetskis, inflatable rescue boats, volunteer callout teams from surf clubs, lifeguards, or helicopter or drone services.
The upgrade in technology provided by the NSW Government's enhanced rescue funding means the new units are solar-powered, can be permanently fixed in position and are easy to install in remote or difficult to access locations. Flashing lights on top of the beacon act as a visual indicator to lifesavers or members of the public that the unit has been activated.
"It is technology like this that I am proud we are rolling out, to ensure beach users across NSW are as safe as possible. This beacon will give Manly locals some extra peace of mind that help is available if they get into trouble," said Mr Shales.
Shelly Beach was identified as a hotspot location for the new beacon after lifesavers responded to 49 major emergency callouts since 2008 and three coastal deaths or drowning of swimmers, snorkelers and divers in the last six years. The latest tragedy occurred in August, when a local dive instructor was retrieved from the water and CPR efforts were unsuccessful.
"Unfortunately we can't be everywhere at once, so these emergency beacons are about expanding our reach and making every effort to protect swimmers at more remote locations," Mr Shales said.
Minister for Police and Emergency Services David Elliott joined Steven Pearce, CEO of Surf Life Saving NSW, and lifesavers on Saturday to raise the red and yellow flags and inspect one of the 20 new Emergency Rescue Beacons (ERBs) rolled out along the State's coastline.
Surf Life Saving NSW (SLSNSW) will be utilising a range of new technology including drones (UAVs) and the new ERBs this summer to ensure all beachgoers are safe in the water as well as on the sand. This is part of the NSW Government's record $16 million investment in SLSNSW over four years.
"While our State's surf lifesavers begun patrolling on 18 September, in the midst of the most recent lockdown period, it is only this week that the rest of NSW can make a long-awaited return to our beaches," Mr Elliott said.
"This year 20 new ERBs have been rolled out at unpatrolled locations, to provide an added layer of protection for anyone enjoying NSW beaches, directly connecting people to the SLSNSW State Operations Centre in the case of an emergency."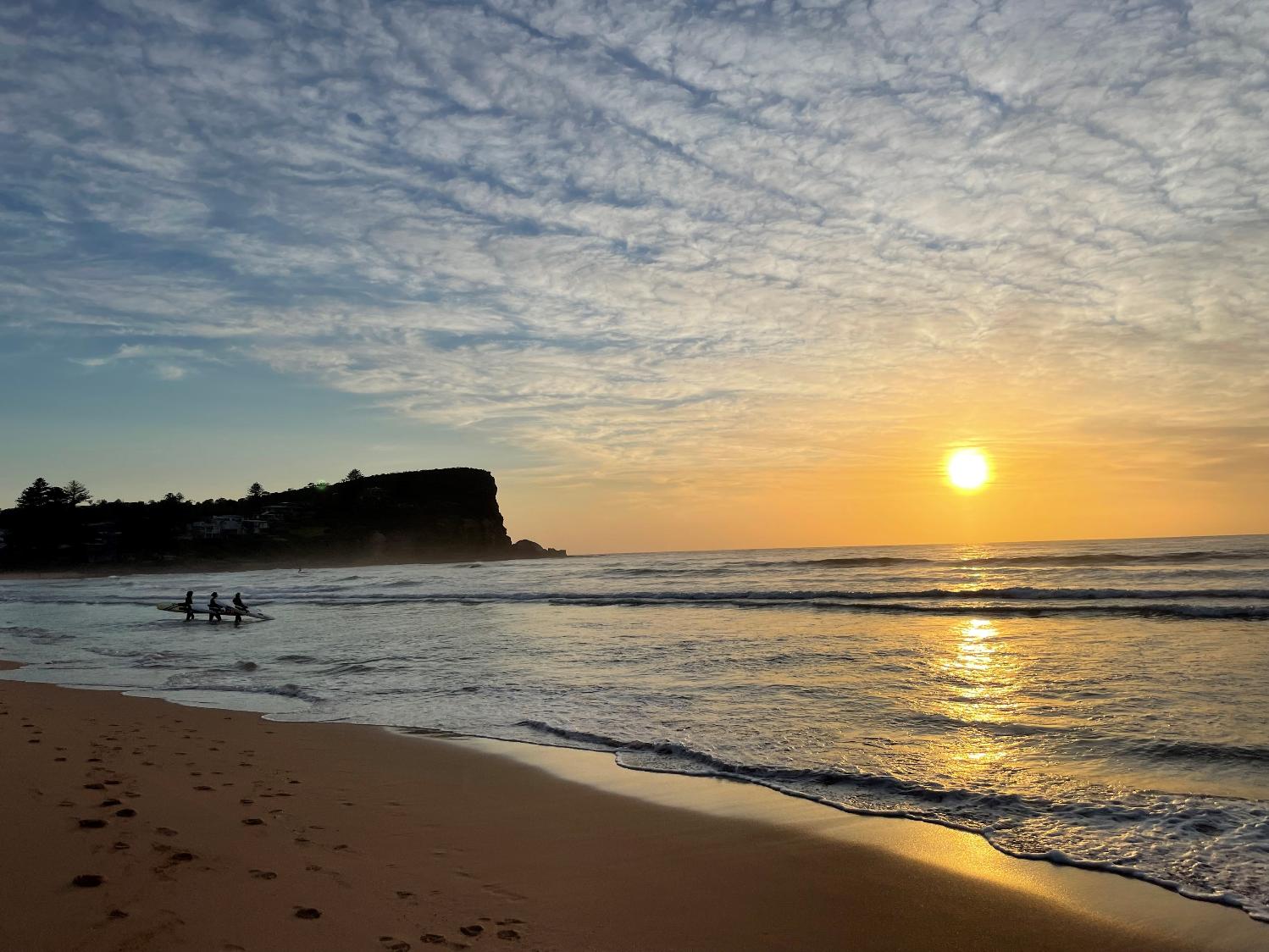 Sunrising at Avalon Beach - Saturday October 9, 2021 - photo by Joanne Seve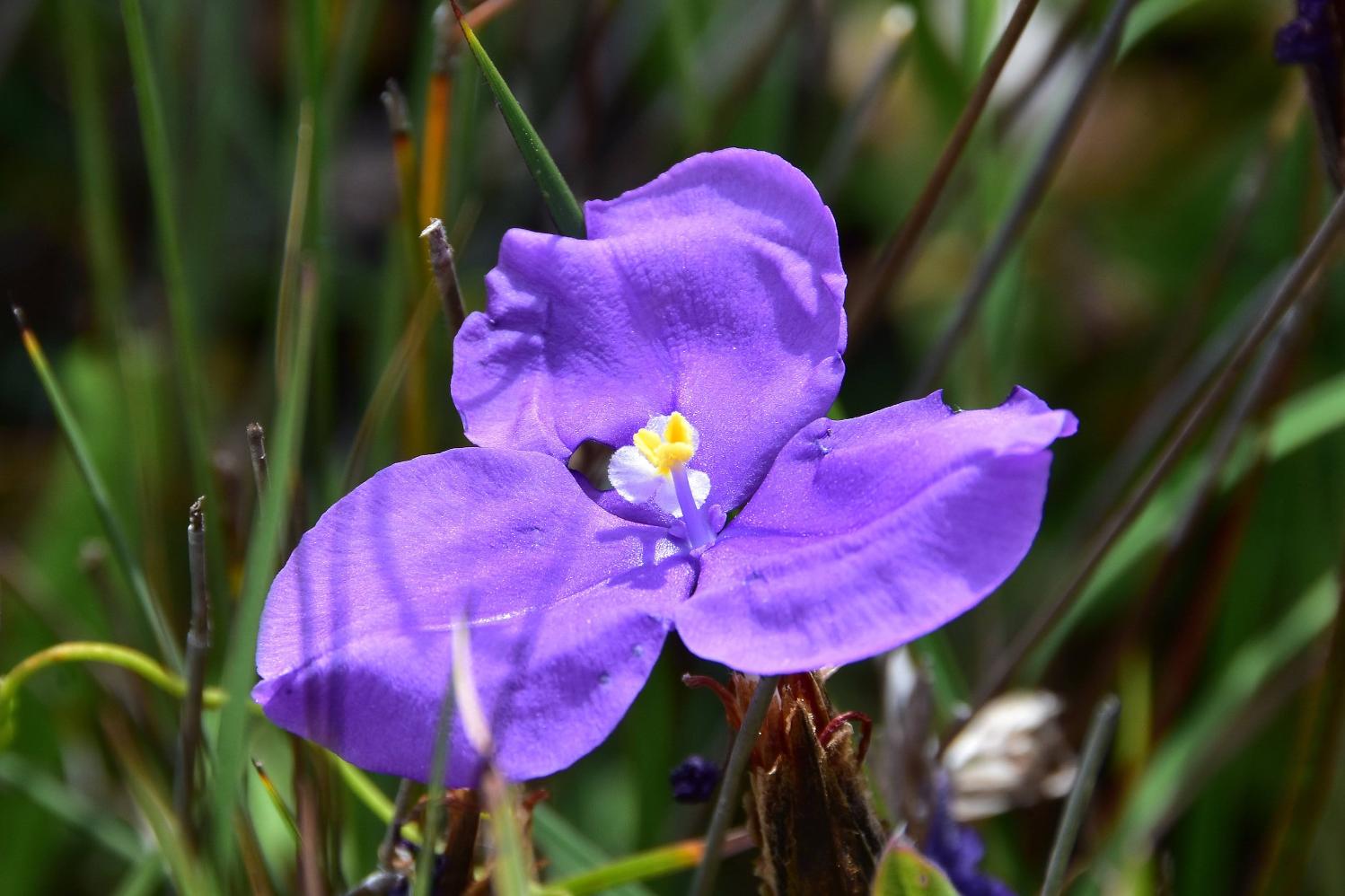 Patersonia longifolia, Bush Iris, potographed on Turimetta headland by Kevin Murray, October 9, 2021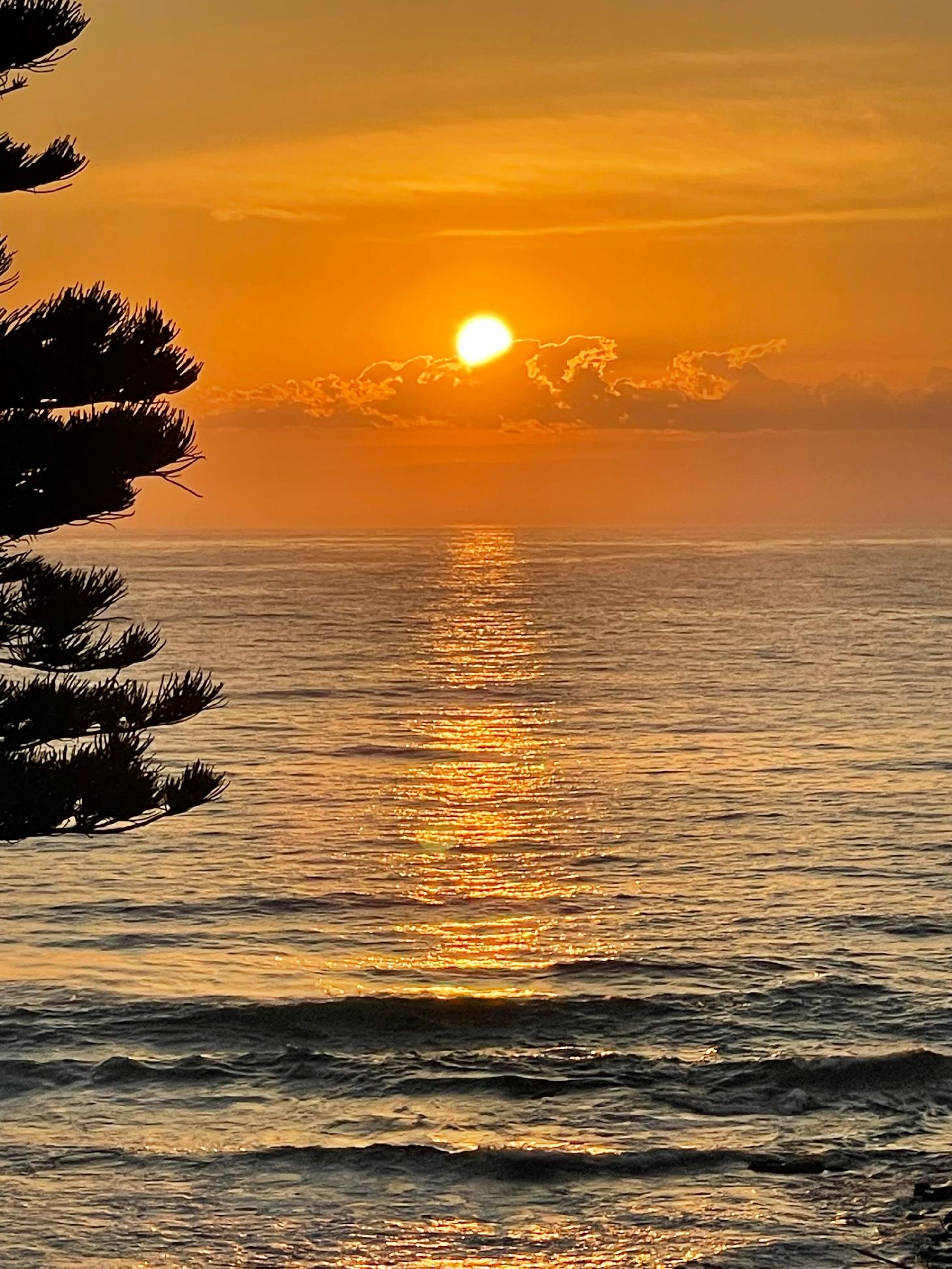 Sunrising at Avalon Beach - Sunday October 10, 2021 - photo by Joanne Seve
Past Features Archives (pre 2014)
Pittwater Online News was selected for preservation by the State Library of New South Wales and National Library of Australia. This title is scheduled to be re-archived regularly.
Archived Issues (2014 on) may be accessed here: pandora.nla.gov.au/tep/143700