August 22 - 28, 2021: Issue 507

The Rions Win Triple J's 2021 Unearthed High Comp.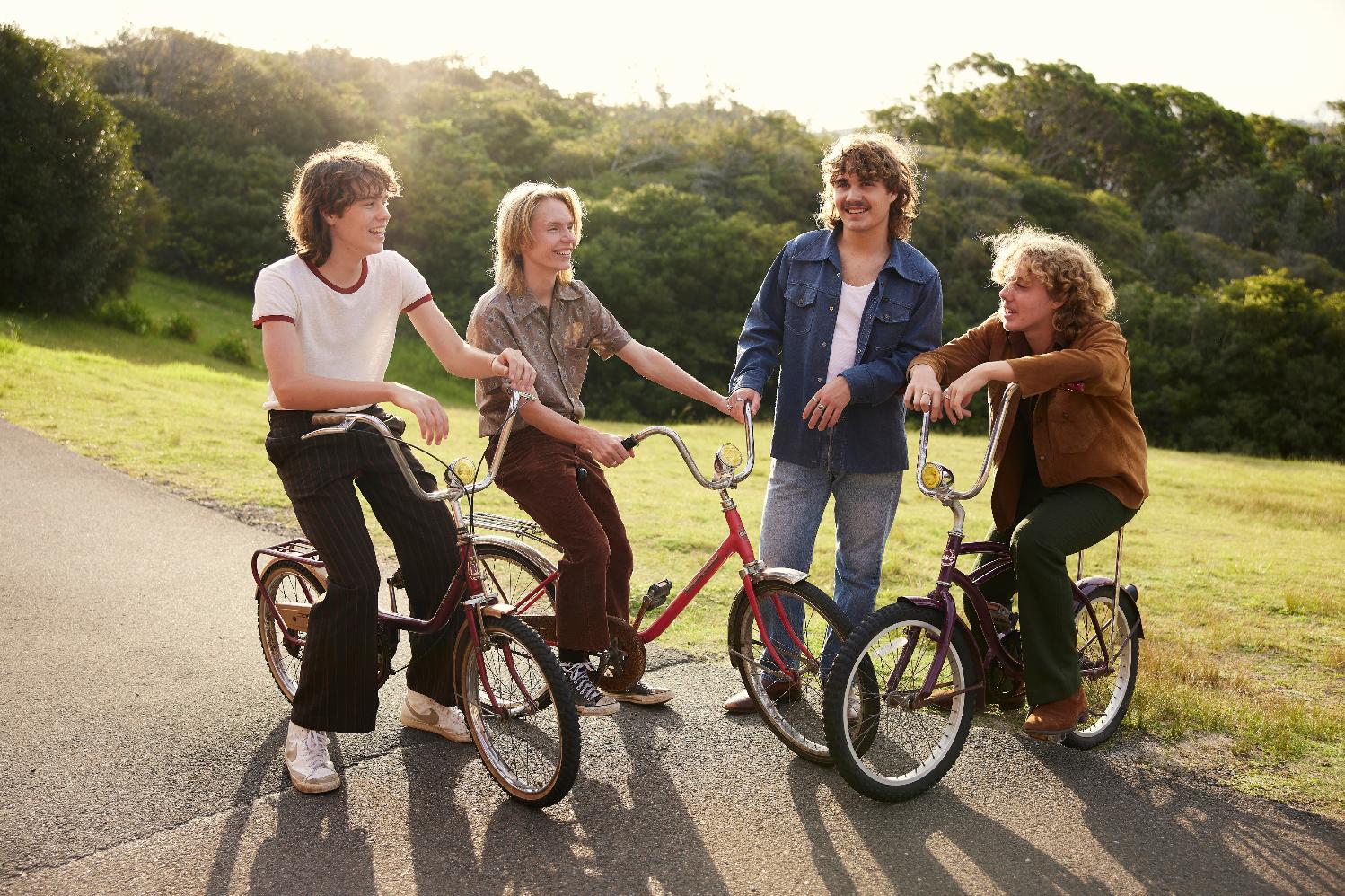 The Rions; Asher, Harley, Noah and Tom - Photo: Andrew Fawcett
Noah Blockley, Tom Partington, Harley Wilson and Asher McLean are The Rions, a Barrenjoey High School band that many a resident has been enjoying the sounds of for a few years now.
This week they were announced as the 2021 triple j Unearthed High winners for their 4th single – Night Light.
This marks yet another milestone for these local musicians – they were runners up at the 2021 Byron Bay Bluesfest Busking Competition, they took out the Audience Choice for the 2020 Northern Composure Band Competition, bumped that up a notch by winning 1st place in the 2021 unplugged version, and are so attuned to the various online platforms, they're sharing the love via TikTok, Insta, Spotify and YouTube with hundreds of thousands of streams and views in just the last year alone. This week the band received some more great news - they made it all the way to 71st most Shazamed song in Australia for a period (a list of 100) and Australia's 2nd most Shazamed 'Artist on the move'.
Pretty cool for 4 young men who are also tackling their HSC!
In 2021 triple j's Unearthed High was back for its 14th year – this is triple j Unearthed's annual search for the country's best high school talent. Past winners include George Alice, Kian, Japanese Wallpaper, Gretta Ray, Arno Faraji and more, with Adelaide punk duo Teenage Joans taking out last year's comp.
This year's competition had a record-breaking 1,400 entrants, with high school students across the country submitting original tracks.
The 2021 champs now join that mega impressive list and also score a pretty impressive prize. They'll be able to record, mix or master their next big hit at the triple j studio. They'll also receive professional industry advice from a senior music manager and the crew at triple j will hook them up with a mentoring session with one of their favourite artists.
For those of us who have been listening since triple j was double j, and looking forward to yet more evolutions from this premiere radio station, this comp. reiterates what we all love about this passionate fusion of truths, handstands and first-run of the best brand-new music in Australia and the world – it triples your yays!
The opening hit-out for The Rions was during a 2016 school talent quest in their first year of high school. The name stems from the inability of Harley to pronounce the word 'lion' when a toddler; he would pronounce it 'rion'. He had been telling fellow band members about this when the organisers asked them what they were going to be called and the spontaneous response from his band mates was 'The Rions!'.
On April 9th this year The Rions released Night Light.
This had been preceded by Head Still Hurts, Halfway Cut and Sadie.
They have a great range and repertoire - their covers of others' tunes in everything from 1950's Chuck Berry classics through to contemporary artists such as Spacey Jane are note true and on point. It's also easy to detect a certain air of Beatles and Stones influences....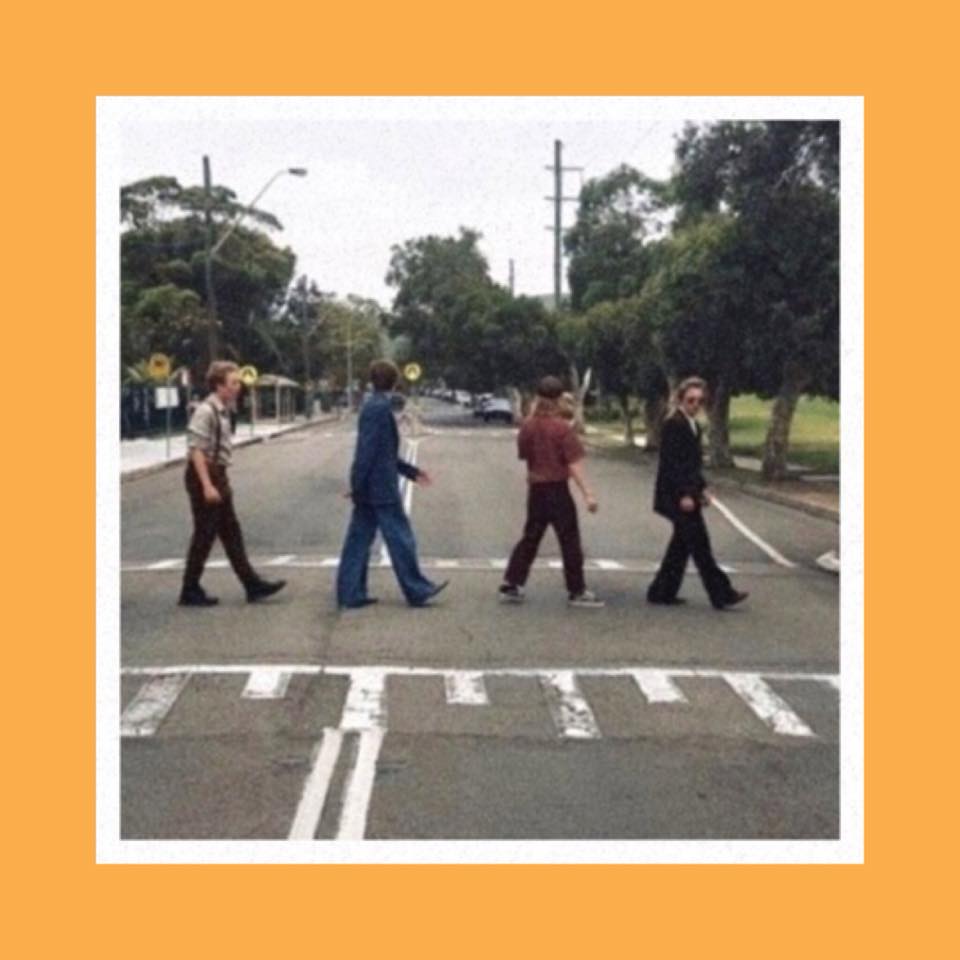 The Rions have a Beatles thing going on, November 23, 2018 - after playing for Avalon and Bilgola schools - from The Rions Facebook page
Along the way they've grabbed every gig offered and won fans at every event - some of these jobs playing to audiences in their tens of thousands.
Besides being talented musicians they also have 'put back' into our local community – just some of these 'fronting ups' were making music at the opening of the Avalon Youth Hub in 2018, playing the Breath Festival in 2019 and teaming up with Marvell in 2020 to help 2019/2020 fire impacted Mogo Public School at Batemans Bay when BHS was raising funds for these youngsters.
Given they're trying to get HSC work done at present - a short chat with The Rions after this week's great news RUNS HERE
Dark Sky Traveller + The Australasian Dark Sky Alliance: A Chat With Founder Marnie Ogg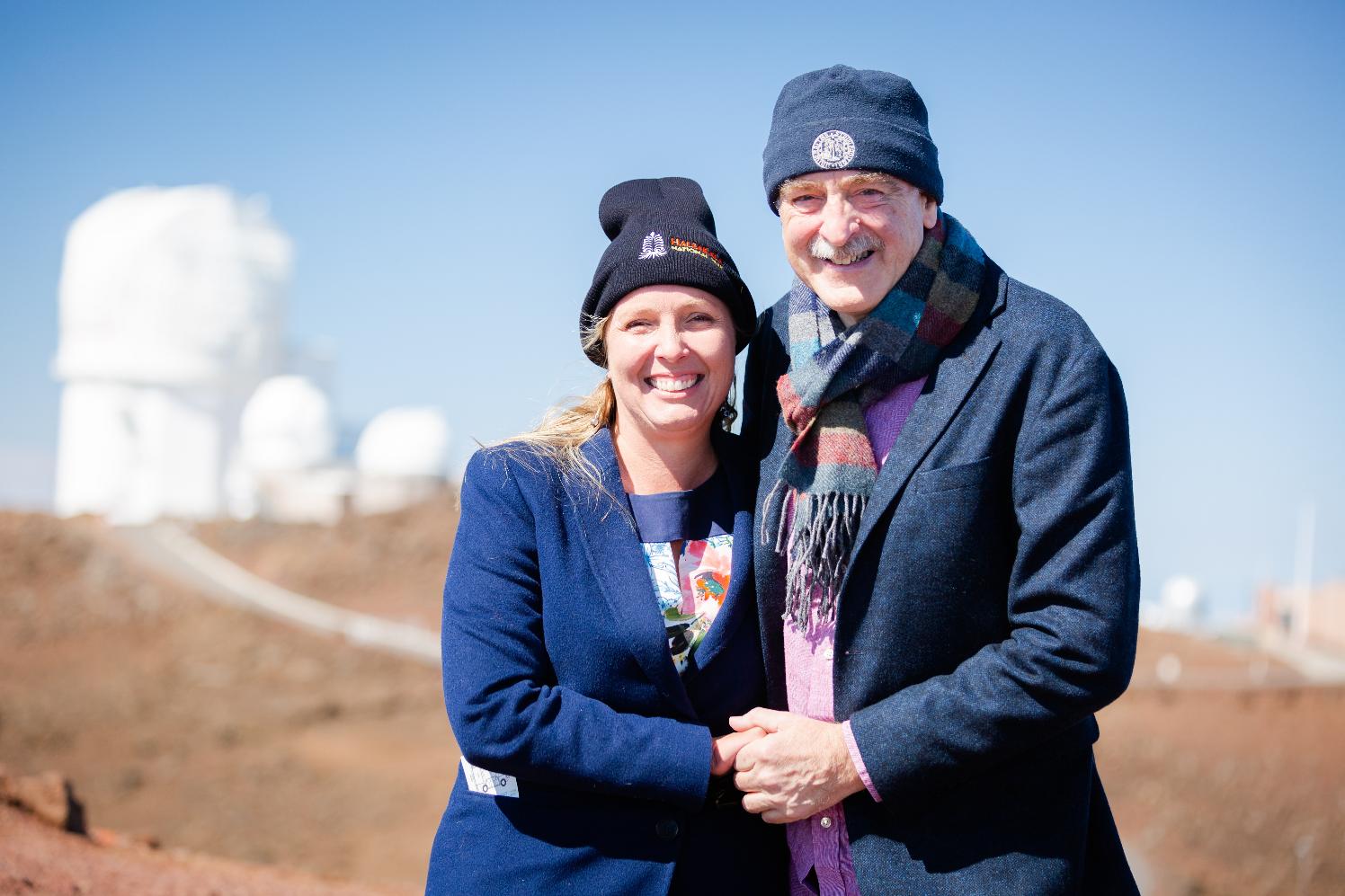 Marnie Ogg and Fred watson
Currently the Australasian Dark Sky Alliance is running an 'After Dark Photo Competition: Northern Beaches'. Our area is one of the best places in Sydney to view the night sky and appreciate this wonderful asset. All you need do is enter your image of the Land, Sea or Sky on the Northern Beaches taken between sunset and sunrise to be in the running for prizes, and share the beauty of the Northern Beaches LGA in a way not done before.
Proceeds from the event will go towards supporting the charity the Australian Dark Sky Alliance to support the ongoing conservation of the night time environment. Entries close September 1st, 2021.
The details of the three categories are:
Land – capturing manmade and/or natural formations, wildlife, flora or fauna associated with the night
Sea – capturing waterways, beaches, or marine areas, sea life associated with the night.
Sky – capturing aspects of the night sky, moon, stars capes, clouds or wildlife associated with the night sky.
There is a limit of six (6) entries per category per photographer and all entries must be taken within the Northern Beaches LGA. There is also a Junior Section is for photographers 18 years old or younger and they can take an image that features any one of the categories. Enter your snaps at: afterdark.myphotoclub.com.au
The Australasian Dark Sky Alliance is the brainchild of Pittwater born and bred lady, Marnie Ogg. Marnie started at the grassroots of the travel industry building her own company, Dark Sky Traveller, taking people around the world to visit places of scientific interest with all tours having an accent on sustainability, individuality and experience.
Marnie managed Sydney Observatory before devoting her time to one of her passions: preserving the night sky.
In July 2016 Marnie successfully saw the Warrumbungle National Park designated as Australia's first Dark Sky Park. Since then she has spent her time re-engaging people with the natural heritage of the night sky and reducing the impacts of lighting pollution. In 2017, Marnie was awarded the Dark Sky Defender Award, presented by the International Dark-Sky Association.

​Her recent activities in preserving the night sky, including starting the Australasian Dark Sky Alliance, have driven the quest for Dark Sky Traveller. Everything ADSA does is underpinned by science-based evidence gathered by researchers in the field of Light At Night.
The Australasian Dark Sky Alliance is a volunteer, non-profit charity, educating the public and policymakers about night environment conservation. With light pollution at night increasing by 2% year on year, it is one of the fastest-growing pollutants in the world, leaving only 20% of the world's population a sky full of stars and impacting on nocturnal wildlife as well.
The Australasian Dark Sky Alliance states its Mission is to:

Educate

the public and policymakers about night sky conservation.

Promote

environmentally responsible outdoor lighting.

Create

business opportunities that support night sky preservation.

Empower

everyone with the tools and resources to help bring back the night.

Support

communities to create IDA Designated Dark Sky Places in the Southern Hemisphere.
Through Dark Sky Traveller, and with her husband, astronomer Fred Watson, Marnie has taken people to see observatories, the Aurora Borealis and other wondrous events, unforgettable places and experiences.
In 2003, Fred Watson received the David Allen Prize for communicating astronomy to the public, and in 2006 was the winner of the Australian Government Eureka Prize for Promoting Understanding of Science. In January 2010, Fred was made a Member of the Order of Australia for service to astronomy, particularly the promotion and popularisation of space science through public outreach.
Fred says he's spent so many years working in large telescope domes that he has started to look like one. He has been an astronomer at the Australian Astronomical Observatory since 1995, and his main scientific interest is in the use of novel technology to gather information on very large numbers of stars and galaxies. Until 2009, Fred was based at the AAO's telescopes in Coonabarabran, where he was Astronomer in Charge. He is now the Australia's Astronomer at Large with Department of Industry, Innovation, and Science, working closely with state and Federal government scientists and communicators.
Fred has adjunct professorships at the University of Western Sydney, University of New South Wales, Macquarie University, the Queensland University of Technology and the University of Southern Queensland. He is well-known for his astronomy slots on ABC radio, and his books include "Stargazer - the Life and Times of the Telescope", "Why is Uranus Upside Down? and Other Questions About the Universe", which won the 2008 Queensland Premier's Literary Prize for Science Writing and the ABC's blockbuster, "Universe", for which he was chief consultant.
In January 2013, Fred launched his most recent book "Star-Craving Mad, Tales from a Travelling Astronomer" featuring many highlights from his recent journeys around the world, exploring points of astronomical interest, and in 2014, he launched a series of light-hearted science lectures called Fred Watson Presents. Fred even has an asteroid named after him (5691 Fredwatson), but says that if it hits the Earth, it won't be his fault...
This week a few insights from Marnie.
Seaweed Forests Festival Podcast Launch: Dive Deep Online Into How YOU Can Help Our Oceans!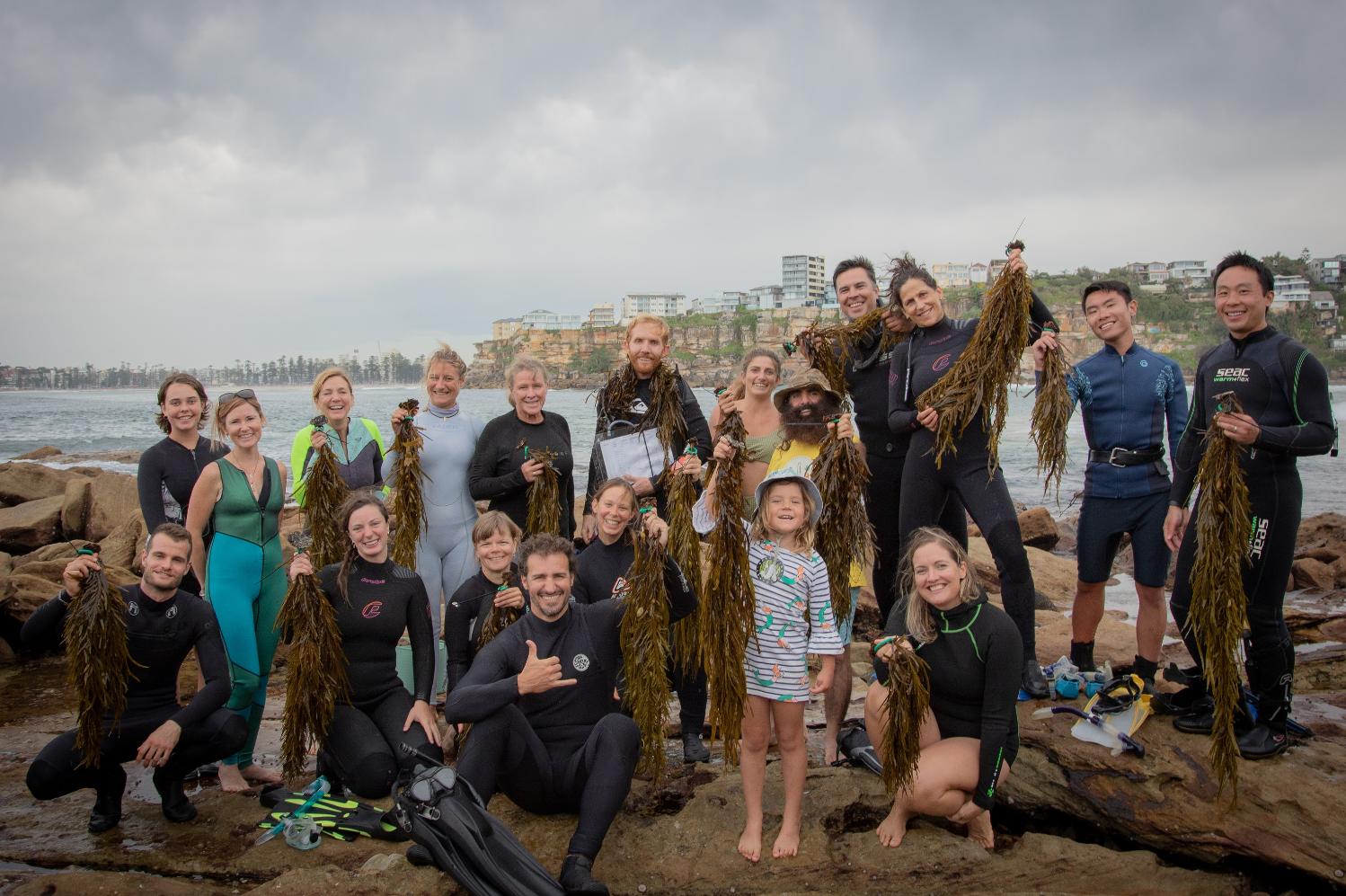 Crayweed Restoration, Dr. Adriana Vergés and the SIMS team with Manly Seaweed Forests Festival participants, including Costa! - SIMS photo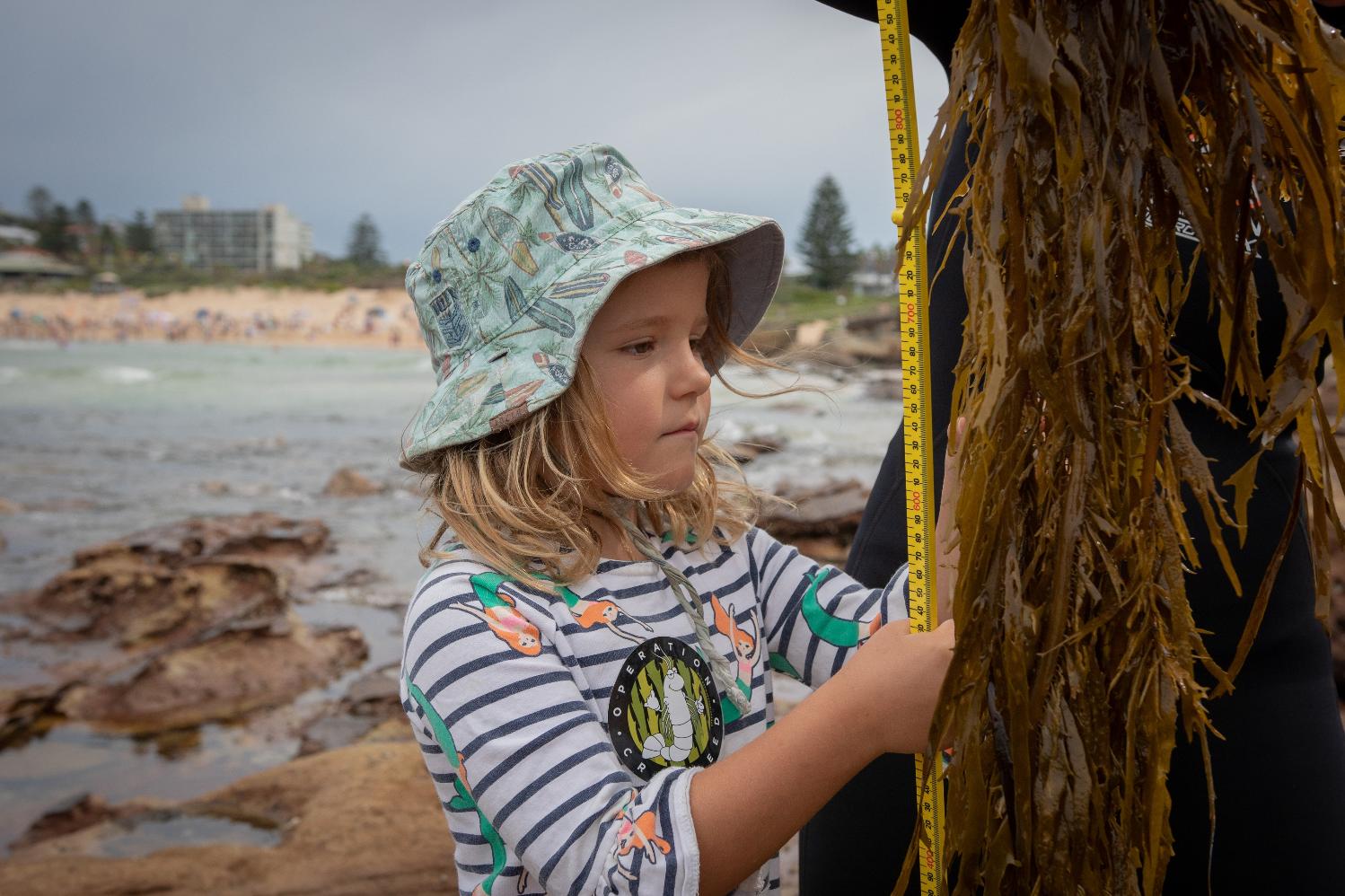 The next generation of Crayweed restorers - getting a measure of things
- SIMS photo
Earlier this year, the Manly Seaweed Forests Festival brought together Indigenous leaders, scientists, thinkers, chefs and artists for a fascinating series of panel discussions and hands-on events, all housed within the stunning bull kelp installation 'Seaweed Arboretum' by acclaimed artists Jennifer Turpin and Michaelie Crawford at the Manly Art Gallery and Museum.

Now, over the course of National Science Week and beyond, we're launching the Seaweed Forests Festival Podcast series, featuring high profile speakers and examining all-things-imaginable to do with seaweed, from climate change mitigation to Indigenous uses and therapeutic effects of swimming in underwater forests. Speakers include Olympian swimmer Shane Gould AM MBE, Professor Tim Flannery, proud Boandik Elder Uncle Ken Jones and the passionate Costa Georgiadis, to name just a few.
Winter Is Becoming Spring In Pittwater
2021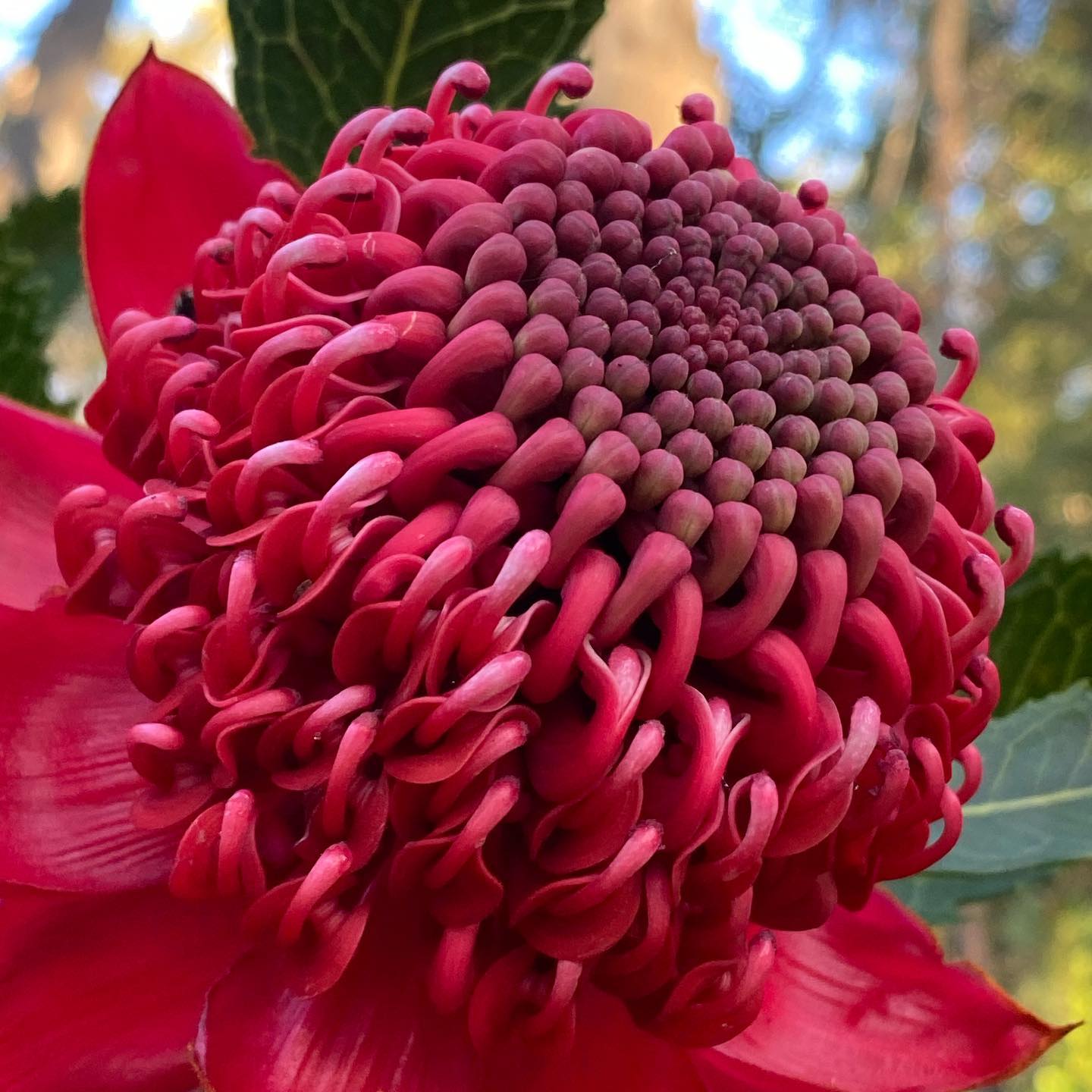 Past Features Archives (pre 2014)
Pittwater Online News was selected for preservation by the State Library of New South Wales and National Library of Australia. This title is scheduled to be re-archived regularly.
Archived Issues (2014 on) may be accessed here: pandora.nla.gov.au/tep/143700