June 20 - 26, 2021: Issue 499

Newport Rugby: The Broken Breakers Vs. St. Patricks on Pacific Islanders Day 2021 - at Porters Reserve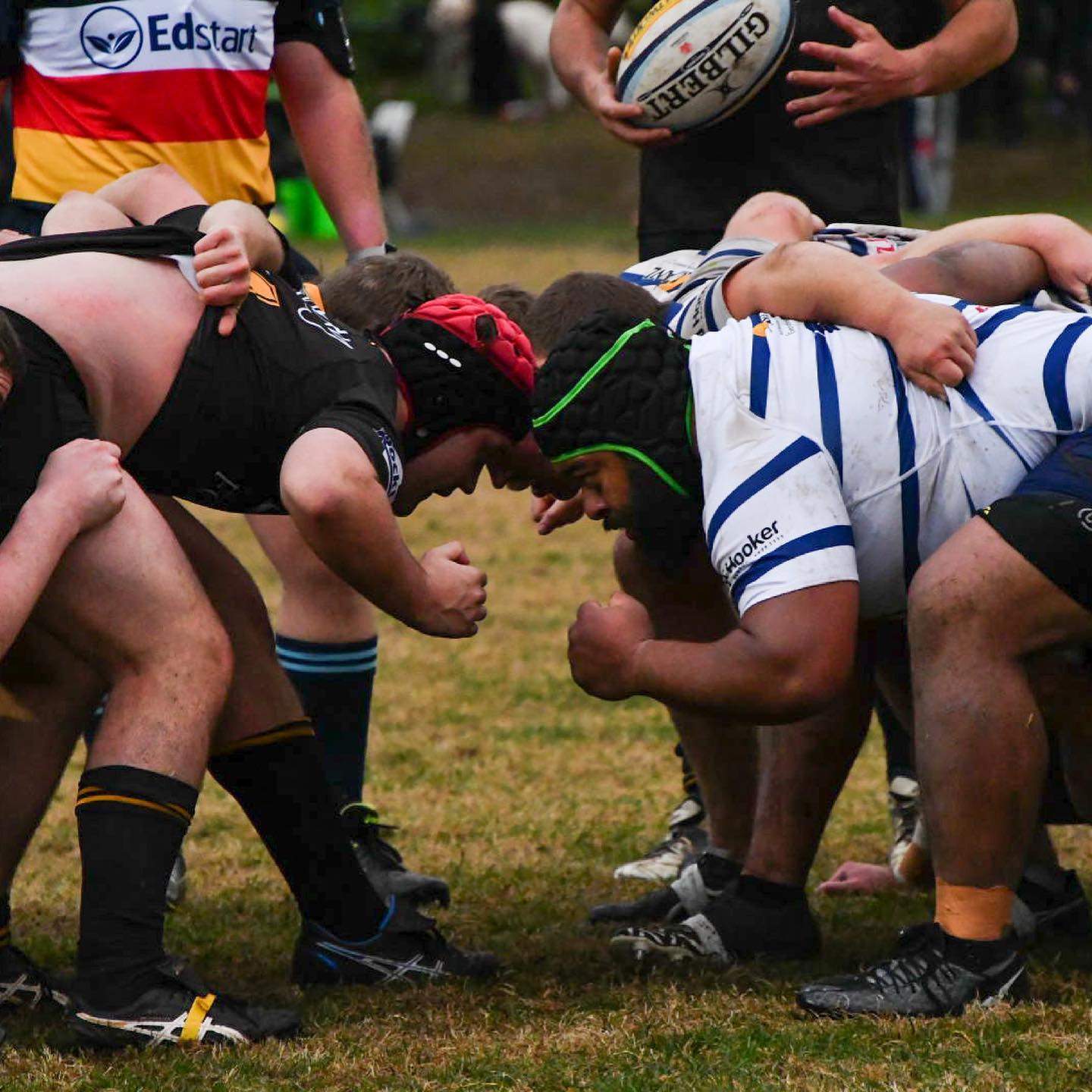 Newport Breakers 1st grade, June 19, 2021 - Newport Breakers Rugby Club photo
Newport Breakers Rugby club had a home game against St Patricks on Saturday, as well as their "Pacific Islander Day". Initially, this week was to remember Moape Ravuvu who tragically passed away during a 2nd Grade game at St Ives in May 2012. His family has asked for it to be changed from "Mo" Day and reimagined as "Pacific Islander Day".

"Mo'' as he was affectionately known is survived by his loving wife Julie and their three beautiful children.
Mo was a gifted athlete, a quiet down to earth family man that had a big smile to go with a great sense of humour.
Mo joined the Newport Breakers Club in the late 90's and played over 200 games for Newport. He was instrumental in the clubs 1999 Kentwell Cup and 2003 Barraclough Cup grand final victories. His career included representative honours with NSW Suburban Rugby from 2000 to 2004 and also participated in the 1996 Hong Kong Sevens. He was also a gifted soccer player who coached the Tailevu soccer team in Sydney.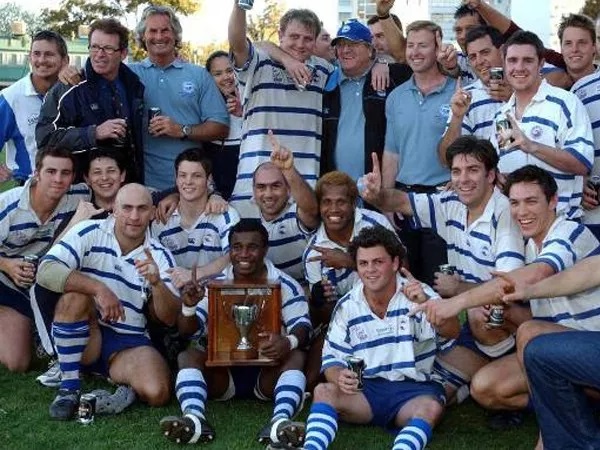 Moape Ravuvu holdfing trophy

This is a huge day in the Breakers Calendar when they enjoy our friendships with the Pacific Islanders of our club and experience their food and culture.
The 2021 Pacific Islanders Day was marked by all players will be wearing Ankle socks to remember Moape, raffles and donations to be collected throughout the day for the Ravuvu family, the Vuata, Osborne and Keresi families cooking (Hangi) - some food for players and supporters after the game - all proceeds to be donated.
There was also 1 minute of silence before 1st Grade in memory of Moape Ravuvu with all attending paying quiet tribute to this much missed Breakers player.
After finishing their Historic 2020 Season as Suburban Club of the Year out of all grades, as well as Division 3 club of the year, in the same season Newport won three Grand Finals playing at Macquarie University, Newport made history by winning the Colts (Nicholson Cup), 2nds (Farrant Cup) and 1sts (Clark Cup).
​Vice President Alan Jones and President Jake Osborne received Newport Rugby's awards​
The Breakers took a well-earned rest and even had a bit of cricket over Summer, with the Inaugural Patrick Alexander Soars Cup in between cooling lemonades.

Their 2021 Season started with three brilliant changes. Newport have been promoted to contest the Reliance Shield in Division 2 after a Championship winning campaign last season in Division 3 of the NSW Suburban Rugby Competition. The Newport Rugby Club, the Broken Breakers, are now playing in Division 2. Division Two is a five-team competition with clubs competing for the Barraclough, Stockdale, Robertson (U21 Colts), Blunt and Richardson Cups. The clubs in Division 2 for 2021 are: Epping, Hills (home ground is Yattenden Oval, Baulkham Hills), Hunters Hill, Lindfield, Newport, Old Barker, St Patrick's and UNSW.
The other BIG change is the first 'Breakerettes' women's rugby team has commenced this Season as part of the Sydney Women's Rugby Union 7's Series, commencing this year in Division 3 and winning, winning, winning.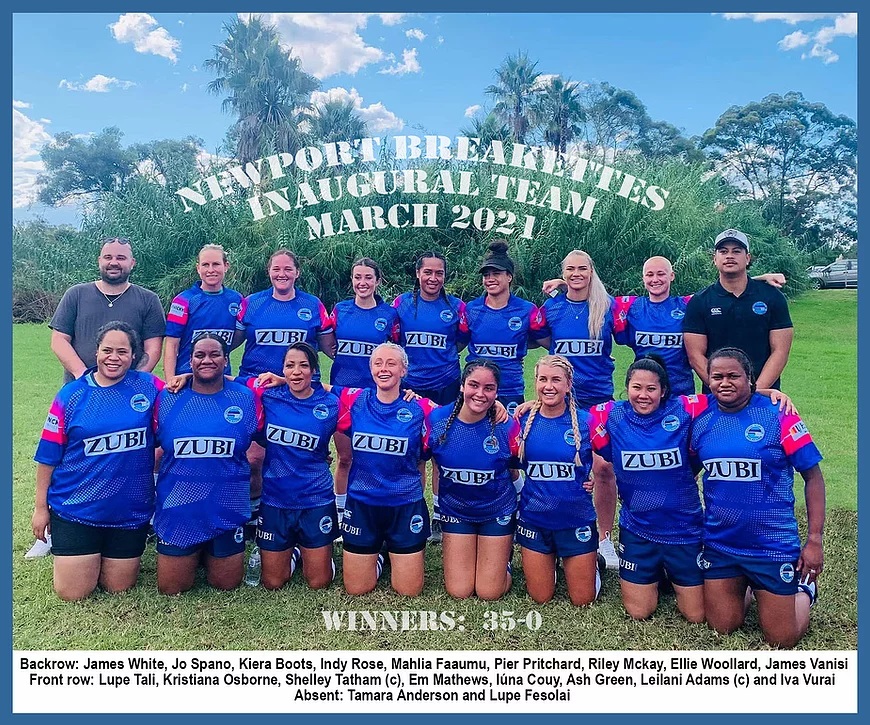 The opening match of Season 2021 was vs. St Patricks at Hudson Park, Strathfield on April 17th. According to Club Vice-President Alan Jones the last time the Breakers and St Pats met was back 21 years ago in Season 2000. Since then all grades have been putting in some solid playing and getting great results.

Finally, the improvements at Porters Reserve continue with this season having a new lights system installed as well as a new scoreboard: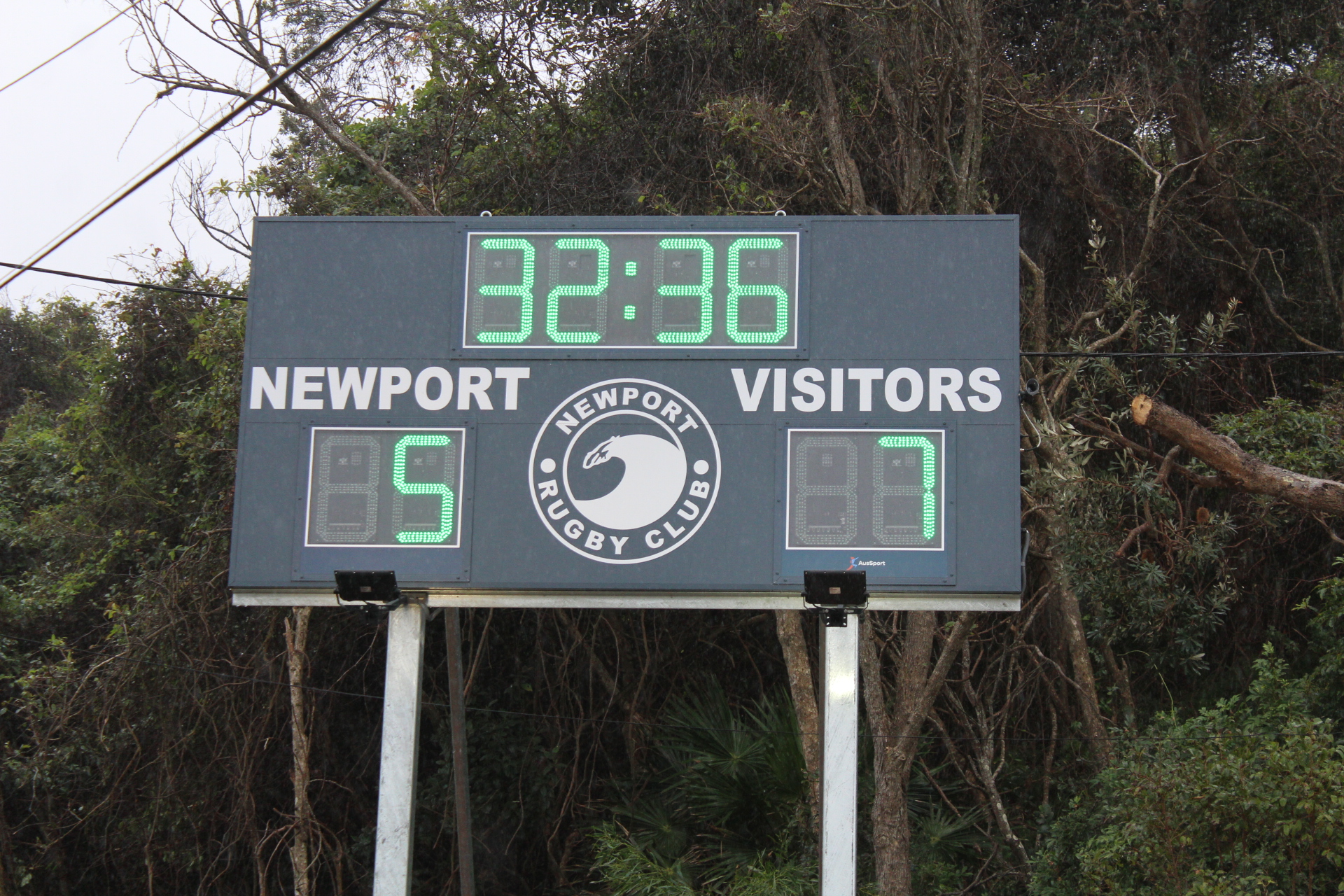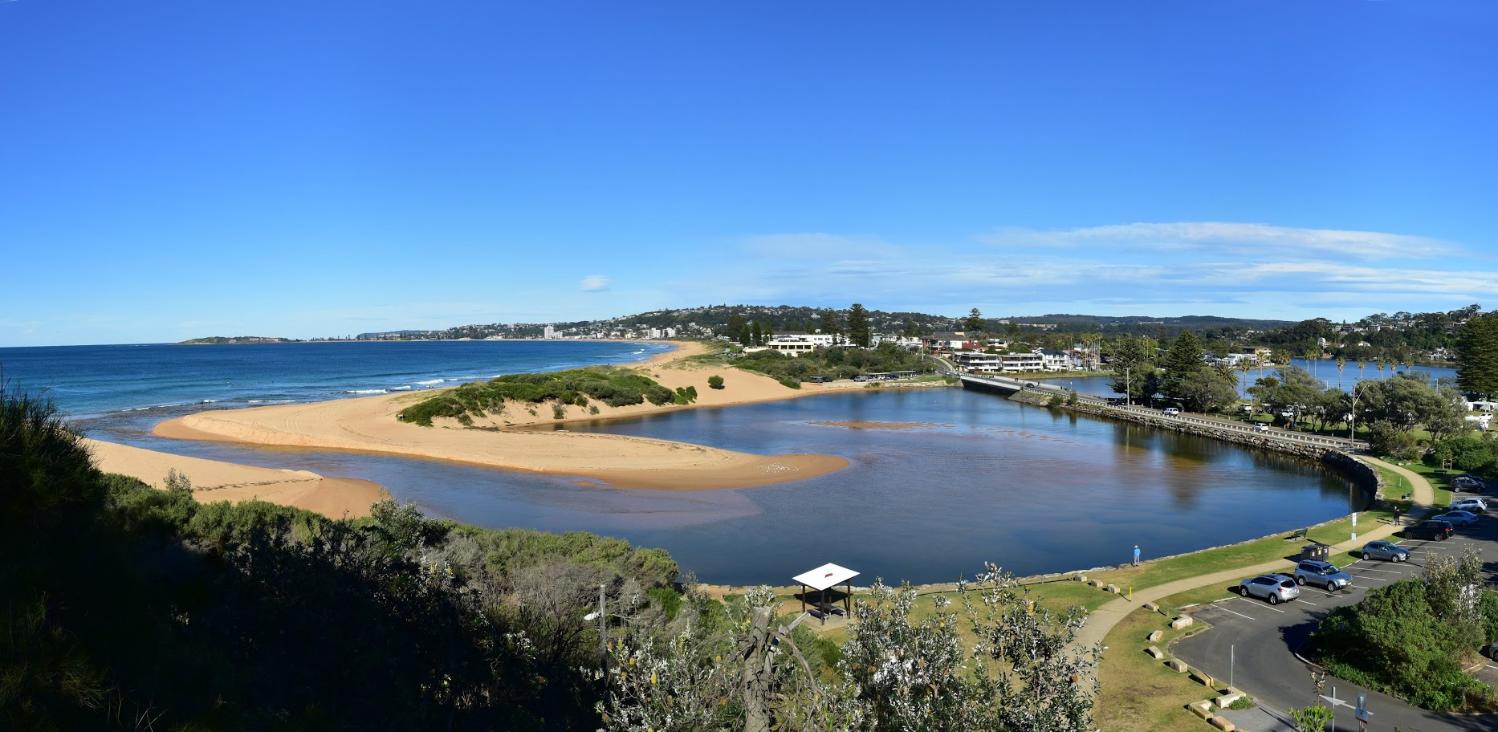 Narrabeen Lagoon panorama. Photo by Kevin Murray, June 2021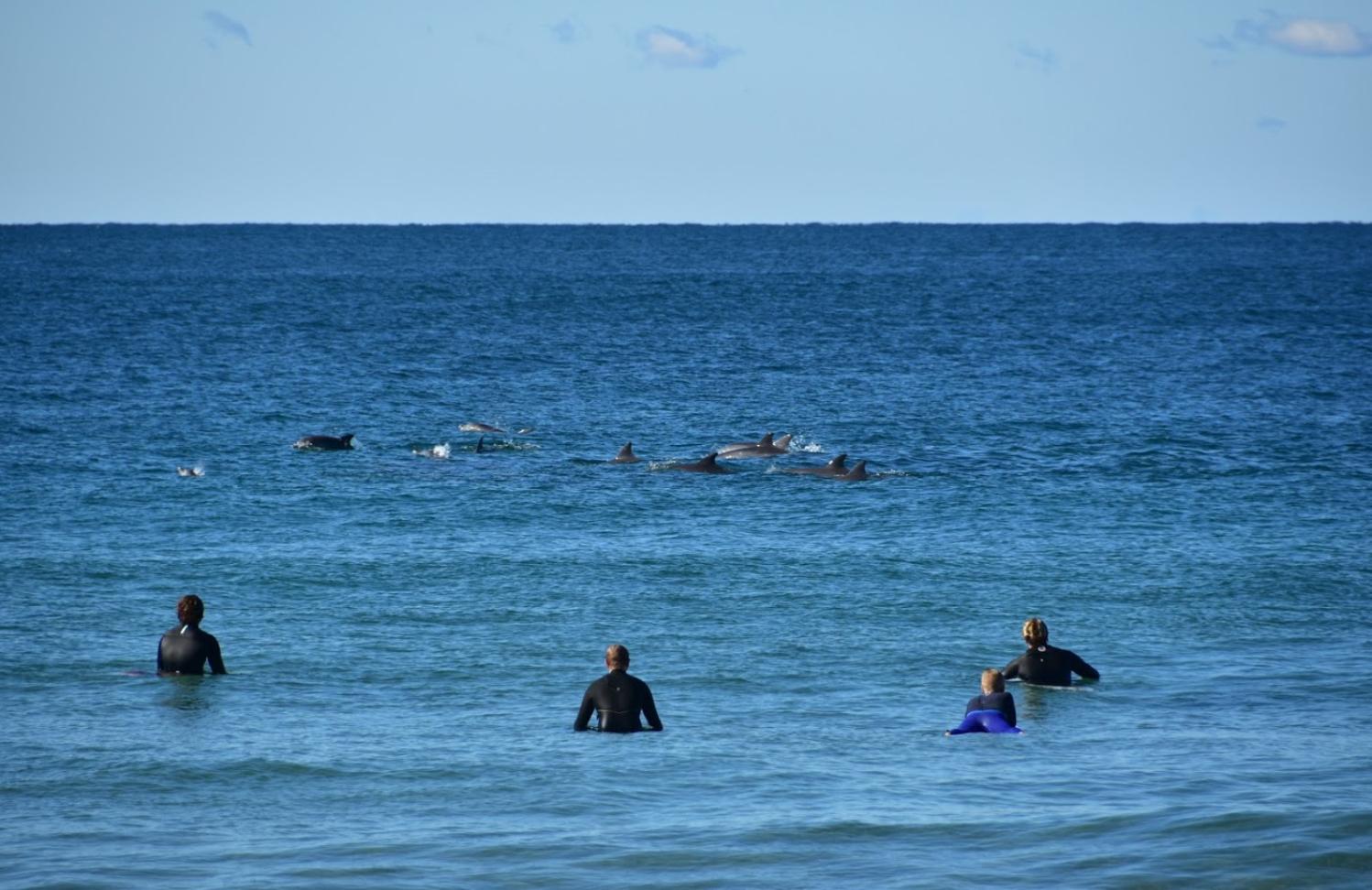 Turimetta Beach surfers and dolphins. Photo by Kevin Murray, June 2021. This Issue's
Aquatics Feature
shares some old and new photos of Turimetta + a little history.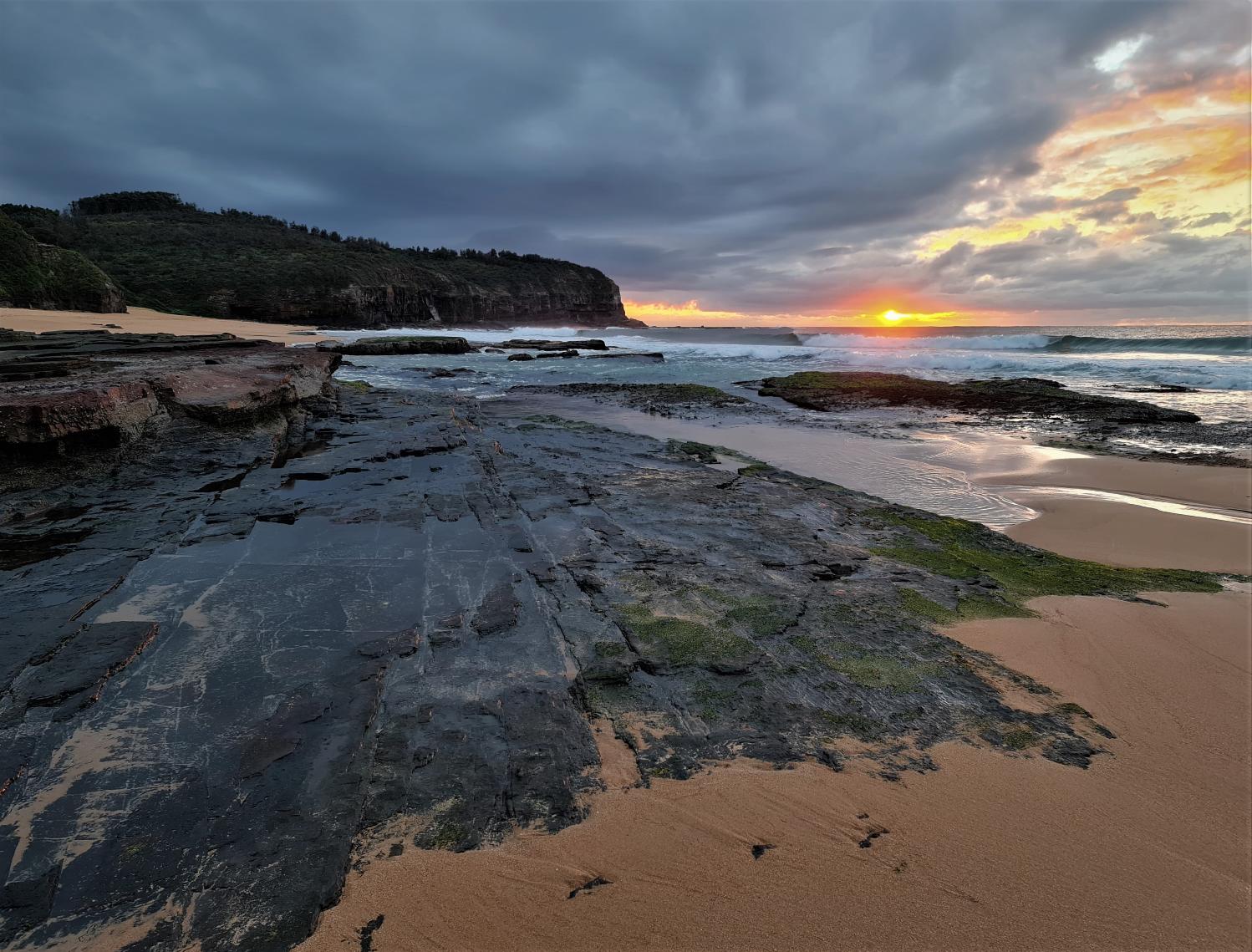 Turimetta Beach Winter - photo by Joe Mills, June 2021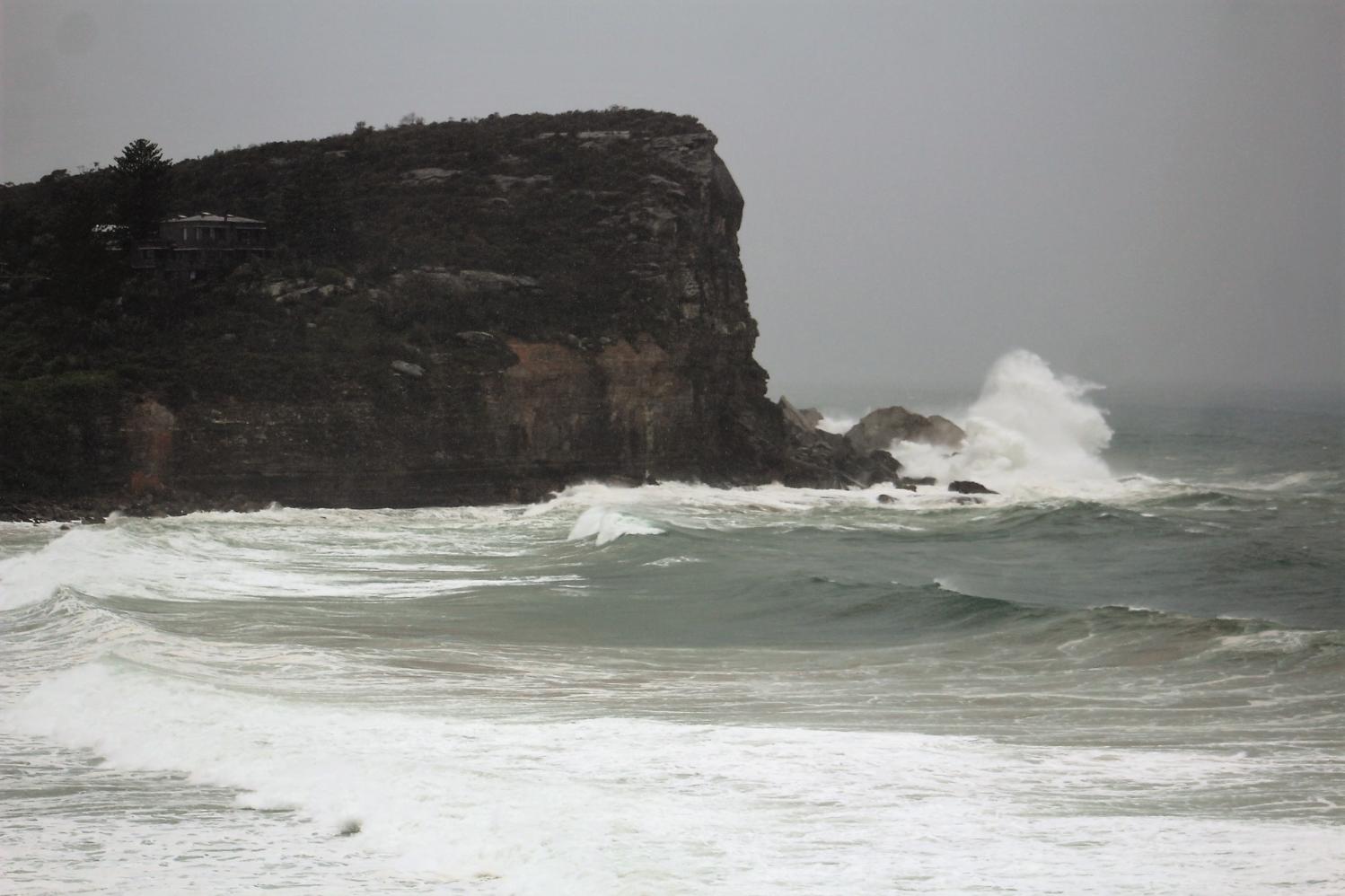 Wind driven storm swell hits our coastlines, June 19, 2021. Photo by A J Guesdon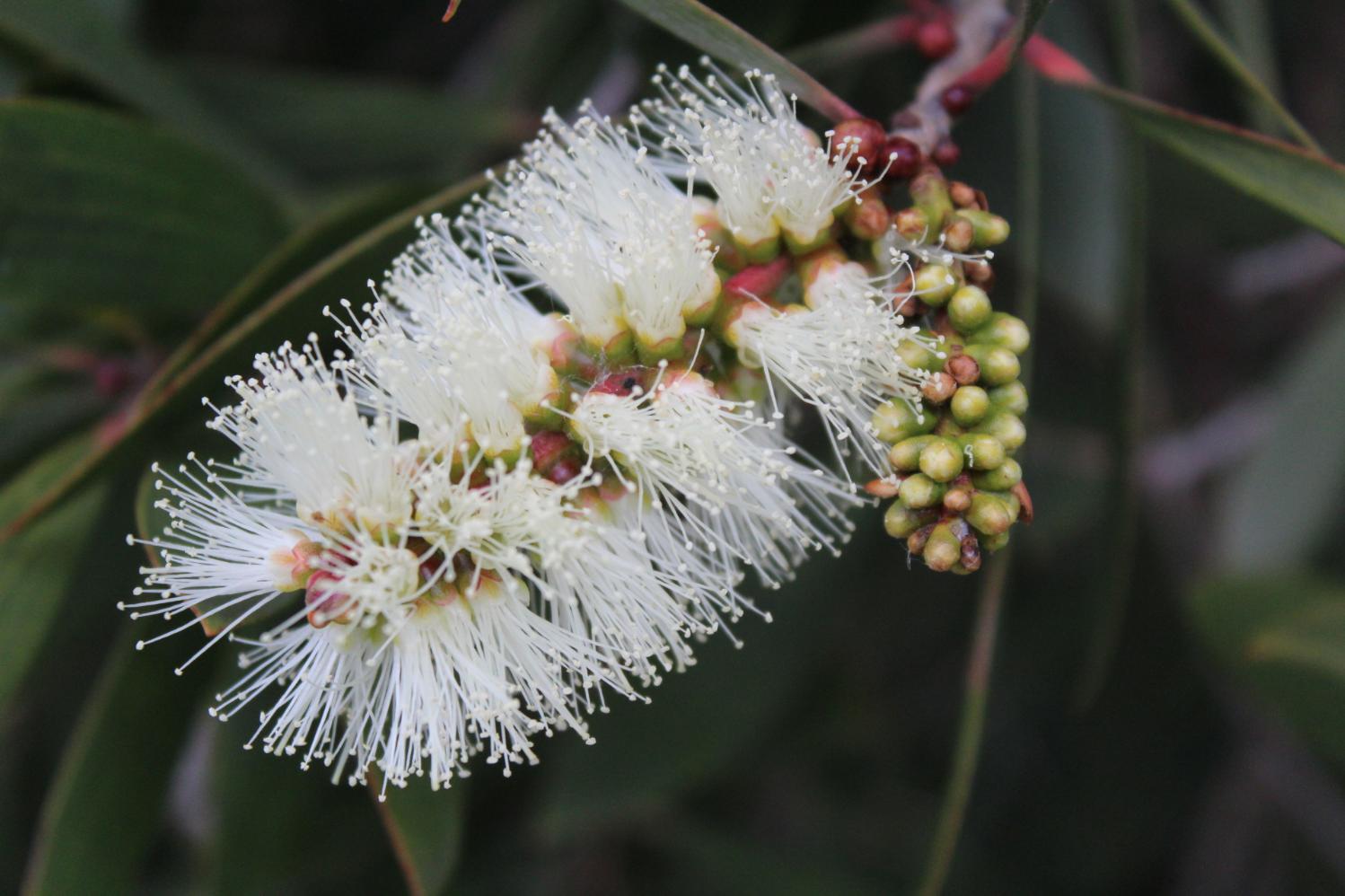 Melaleuca quinquernervia, Broad-leaved Paperbark, currently flowering. Photo by A J Guesdon
Past Features Archives (pre 2014)
Pittwater Online News was selected for preservation by the State Library of New South Wales and National Library of Australia. This title is scheduled to be re-archived regularly.
Archived Issues (2014 on) may be accessed here: pandora.nla.gov.au/tep/143700