June 20 - 26, 2021: Issue 499

Newport Rugby, The Broken Breakers Vs. St. Patricks on Pacific Islanders Day 2021 - at Porters Reserve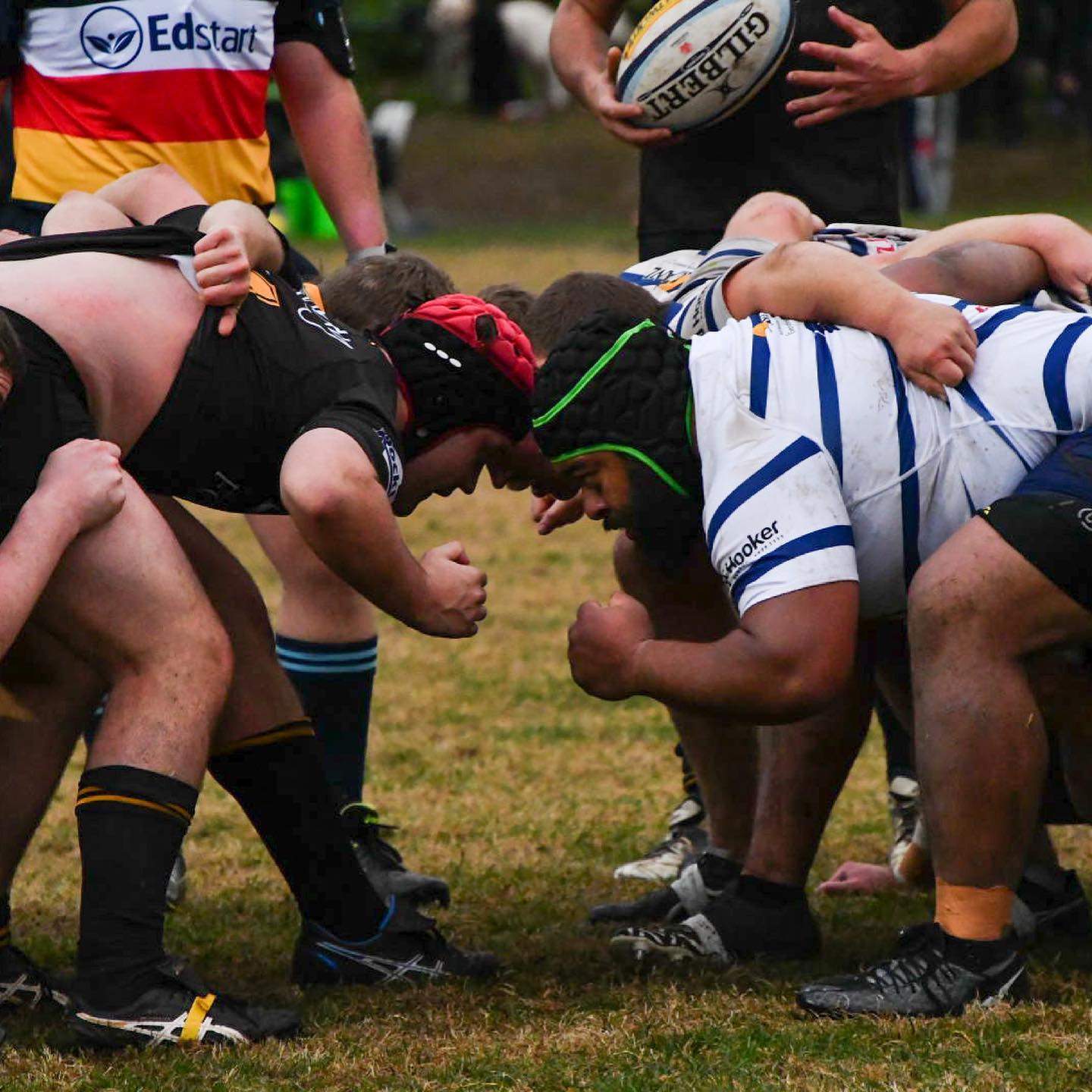 Newport Breakers 1st grade, June 19, 2021 - Newport Breakers Rugby Club photo
Newport Breakers Rugby club had a home game against St Patricks on Saturday, as well as their "Pacific Islander Day". Initially, this week was to remember Moape Ravuvu who tragically passed away during a 2nd Grade game at St Ives in May 2012. His family has asked for it to be changed from "Mo" Day and reimagined as "Pacific Islander Day".

"Mo'' as he was affectionately known is survived by his loving wife Julie and their three beautiful children.
Mo was a gifted athlete, a quiet down to earth family man that had a big smile to go with a great sense of humour.
Mo joined the Newport Breakers Club in the late 90's and played over 200 games for Newport. He was instrumental in the clubs 1999 Kentwell Cup and 2003 Barraclough Cup grand final victories. His career included representative honours with NSW Suburban Rugby from 2000 to 2004 and also participated in the 1996 Hong Kong Sevens. He was also a gifted soccer player who coached the Tailevu soccer team in Sydney.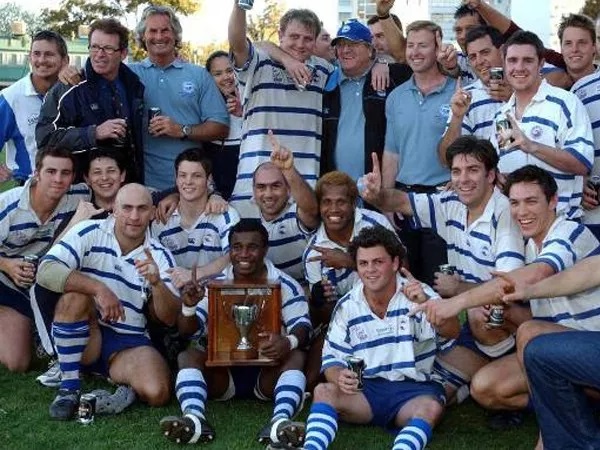 Moape Ravuvu holdfing trophy

This is a huge day in the Breakers Calendar when they enjoy our friendships with the Pacific Islanders of our club and experience their food and culture.
The 2021 Pacific Islanders Day was marked by all players will be wearing Ankle socks to remember Moape, raffles and donations to be collected throughout the day for the Ravuvu family, the Vuata, Osborne and Keresi families cooking (Hangi) - some food for players and supporters after the game - all proceeds to be donated.
There was also 1 minute of silence before 1st Grade in memory of Moape Ravuvu with all attending paying quiet tribute to this much missed Breakers player.
Newport Rugby: Broken Breakers - 2021 Season Catch-Up
After finishing their Historic 2020 Season as Suburban Club of the Year out of all grades, as well as Division 3 club of the year, in the same season Newport won three Grand Finals playing at Macquarie University, Newport made history by winning the Colts (Nicholson Cup), 2nds (Farrant Cup) and 1sts (Clark Cup).
Colts won 22-13 against Beecroft
2nds won 49-15 against Old Ignatians
1sts won 35-19 against Beecroft​
Colts and 1sts were also Minor Premiers with 1sts undefeated, 3rds bowed out in the Final the previous week. There was celebrations and thanks all round, especially to President Jake Osborne and 1st Grade Coach Eddie Wayling.
​Vice President Alan Jones and President Jake Osborne received Newport Rugby's awards
The New South Wales Suburban Rugby Union (NSWSRU) is affiliated to the New South Wales Rugby Union and runs the competition affectionately known as "Subbies" rugby. There are around 7500 players and 55 clubs competing across 6 divisions, making "Subbies" the largest centrally administered rugby competition in the world. NSWSRU is truly the grassroots of the game in Sydney. The NSWSRU selects representative sides to compete against Queensland Suburban, for the Barraclough Shield, and New South Wales Country. Matches played by suburban or sub-district clubs began in 1869 as the City and Suburban competition. Some of the original clubs were Petersham (who still exist today), Manly Federals, the Warrigals and Wentworth. Most of these clubs fielded one team and the competition received coverage in the Sydney Morning Herald under "Other matches".

The 2020 AGM was held in the clubrooms on November 29th with the Committee for 2021 elected.
Club Player of the Year &
Overall Best & Fairest: Luke Poynting (2nd Grade #9)
Players Player: Seb Allen (1st Grade #9)
Rookie of the Year: Charlie Einspinner (Colts, Backrower)
Highest Point Scorer: Chandler Walton, 100 points (1st Grade Winger)
Try of the Year: Tennyson James, 2nd Grade Final vs. Old Ignatians
1st Grade Coaches Award: Jed Cramb (Tight Head Prop, FRC)
1st Grade Best Forward: Byron Scott (Openside Breakaway)
1st Grade Best Back &
Best & Fairest: Connor Bradshaw (Inside Centre)
2nd Grade Coaches Award: Dane Russell (#10)
2nd Grade Best Forward: Kemba Vuata (Hooker, FRC)
2nd Grade Best Back &
Best & Fairest: Luke Poynting (#9)
Colts Players Player: Finn Ambler (Hooker, FRC)
Colts Best Forward: Callum Bowden (2nd Row, Back Row)
Colts Best Back and Best & Fairest: Remy Kovacevich (#10 / Centre)
3rd Grade Coaches Award: Ollie Pound (Hooker, FRC)
3rd Grade Best Forward: Tenny James (FRC)
3rd Grade Best Back and
Best & Fairest: Joey Osborne (#10)
Club Person of the Year: Matt Wellings
Life Membership Nomination: Adrian "Piggy" Langford​
The Breakers took a well-earned rest and even had a bit of cricket over Summer, with the Inaugural Patrick Alexander Soars Cup in between cooling lemonades.

Their 2021 Season started with three brilliant changes. Newport have been promoted to contest the Reliance Shield in Division 2 after a Championship winning campaign last season in Division 3 of the NSW Suburban Rugby Competition. The Newport Rugby Club, the Broken Breakers, are now playing in Division 2. Division Two is a five-team competition with clubs competing for the Barraclough, Stockdale, Robertson (U21 Colts), Blunt and Richardson Cups. The clubs in Division 2 for 2021 are: Epping, Hills (home ground is Yattenden Oval, Baulkham Hills), Hunters Hill, Lindfield, Newport, Old Barker, St Patrick's and UNSW.
The other BIG change is the first 'Breakerettes' women's rugby team has commenced this Season as part of the Sydney Women's Rugby Union 7's Series, commencing this year in Division 3 and winning, winning, winning.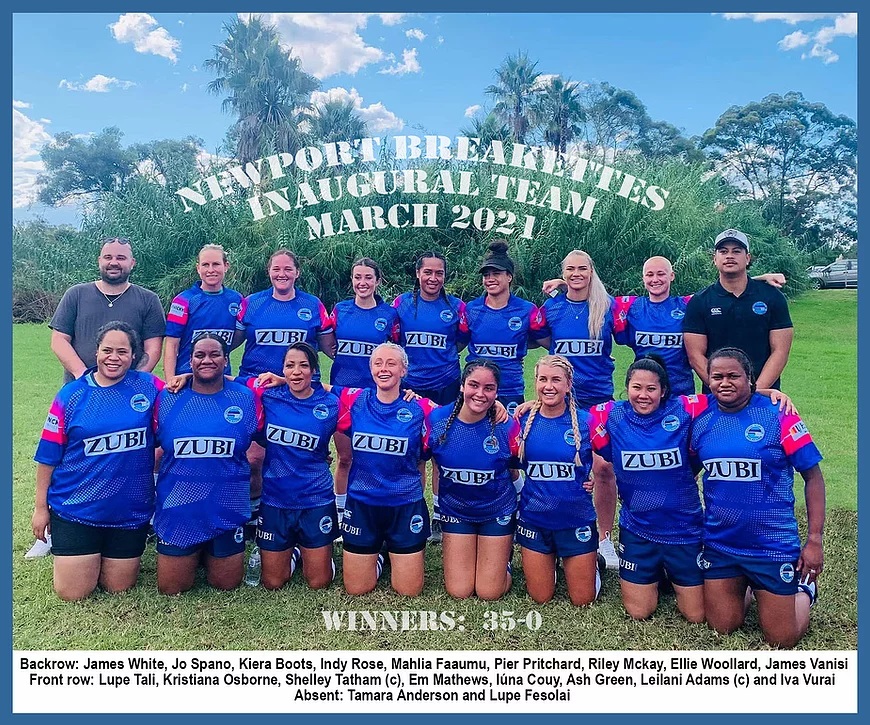 The opening match of Season 2021 was vs. St Patricks at Hudson Park, Strathfield on April 17th. According to Club Vice-President Alan Jones the last time the Breakers and St Pats met was back 21 years ago in Season 2000. Since then all grades have been putting in some solid playing and getting great results.

Finally, the improvements at Porters Reserve continue with this season having a new lights system installed as well as a new scoreboard: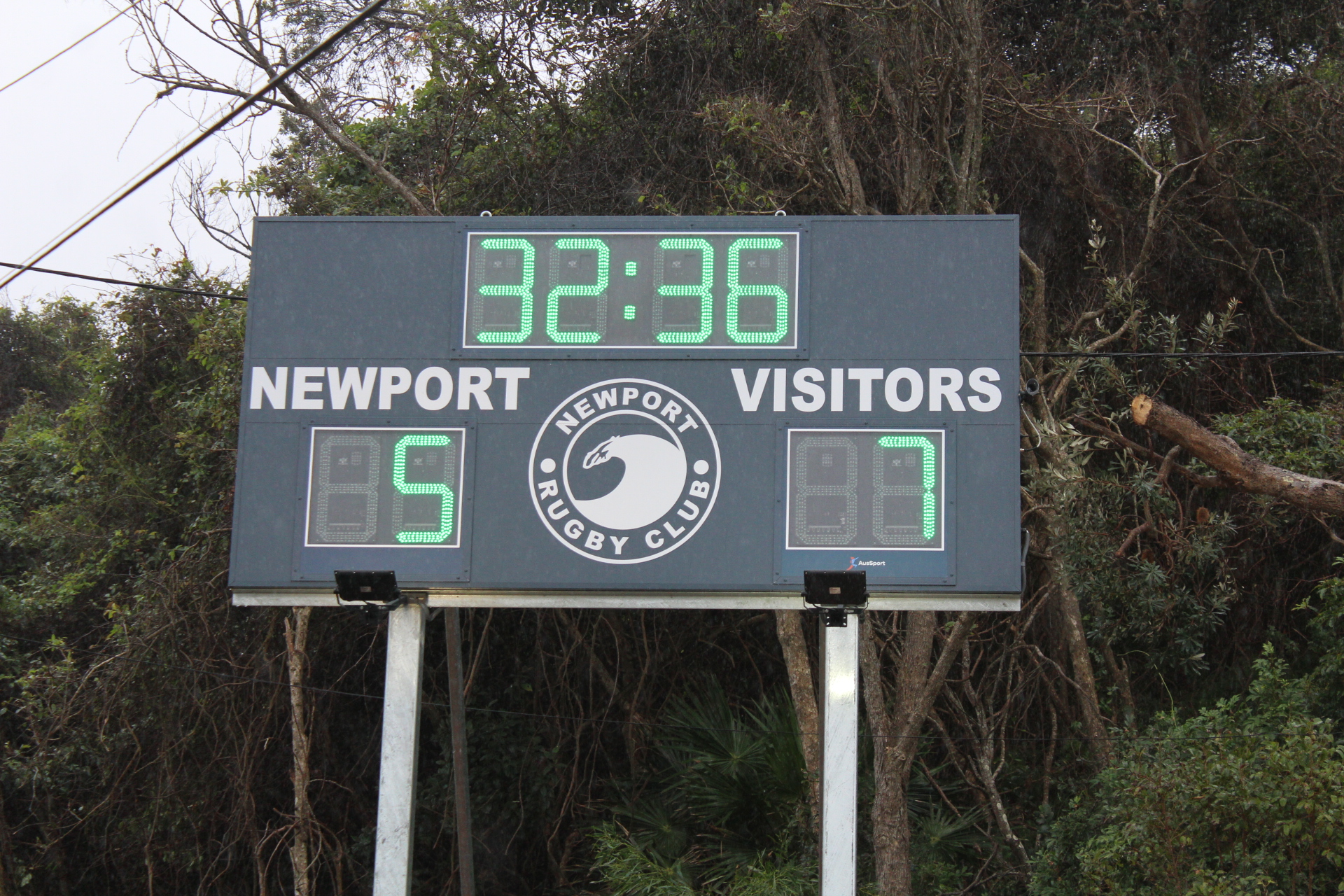 The Breakers played Hunters Hill under lights at Porters on Saturday, June 5th 2021. It had been a while since Newport had played Hunters Hill, who are the current pace setters in the competition.
Hunters Hill were the Div 2 Club Champions in 2020, picked up last year's Barraclough and Stockdale Cup Championships, and currently top the ladders in 1st, 2nd, Colts and 3rd Grades. This was a tough round for the Breakers, who are expecting a large and vocal home crowd cheering on the Newport sides under lights for the first time in 2021.
The Breakers Barraclough Cup side triumphed over league leaders Hunters Hill 24 - 12 at Porters Reserve. The teams were tied 12-12 midway through the 2nd half when the lights unfortunately shut down for nearly 15 minutes. After play resumed Newport were able to streak away, putting on another 12 points to close the match out.
Outside Centre Callum Hargreaves was the Breakers Man of the Match.
The lower grades were all closely fought affairs, the biggest points differential being 5 points, with the table-topping Hunters Hill sides grabbing the spoils in all matches.
June 5th results
1st Grade: Newport 24 - Hunters Hill 12
2nd Grade: Newport 12 - Hunters Hill 15
Colts: Newport 5 - Hunters Hill 8
3rd Grade: Newport 3 - Hunters Hill 8
4th Grade: Newport 5 - Hunters Hill 10
Keep up to date by following their Facebook page at: www.facebook.com/NewportBreakersRugby
Website: www.newportrugby.com.au
June 19th: Pacific Islander Day At Porters Reserve, Newport
Even though the rain came down steadily there was a healthy turnout of the faithful at Porter's Reserve on June 19th. Saturday's game at Porters' was the first match of the 2nd Round of the 2021 Season as well as the Breakers' Pacific Islander Round.
Coming into the 2nd Round both Clubs were well placed with St. Pats running 2nd on the Division 2 Club Championship (1310 points) vs Newport in 3rd (1234 points).
Newport were expecting tough games across all grades. Barraclough Cup was 1st (St Pats) vs. 3rd (Breakers), Stockdale Cup was the tied 2nd (Breakers) vs. 3rd (St Pats), Robertson Cup (Colts) is 2nd (St Pats) vs. 3rd (Breakers), Blunt Cup was 2nd (Breakers) vs. 7th (St Pats), Richardson Cup was 3rd (St Pats) vs. 4th (Breakers).
By the end of the matches - in the Blunt Cup 3rd Grade match Newport got up 25-5. In the Richardson Cup 4th Grade St Pats were too strong, winning 12-26.
Newport's Colts side held on in the rain to beat St Pats 10-7. The win at Porters reverses the 0-26 loss in the first round.
Newport have gone down 5-12 against St Pats in the Stockdale Cup 2nd Grade match. The match was shortened to 2 x 20 minute halves due to a significant injury to one of the St Pats' players.
St Pats' have proven to be too strong in the Barraclough Cup winning 32-10. St Pats' we're very clinical in terrible conditions, starving the Breakers of ball and dominating field position.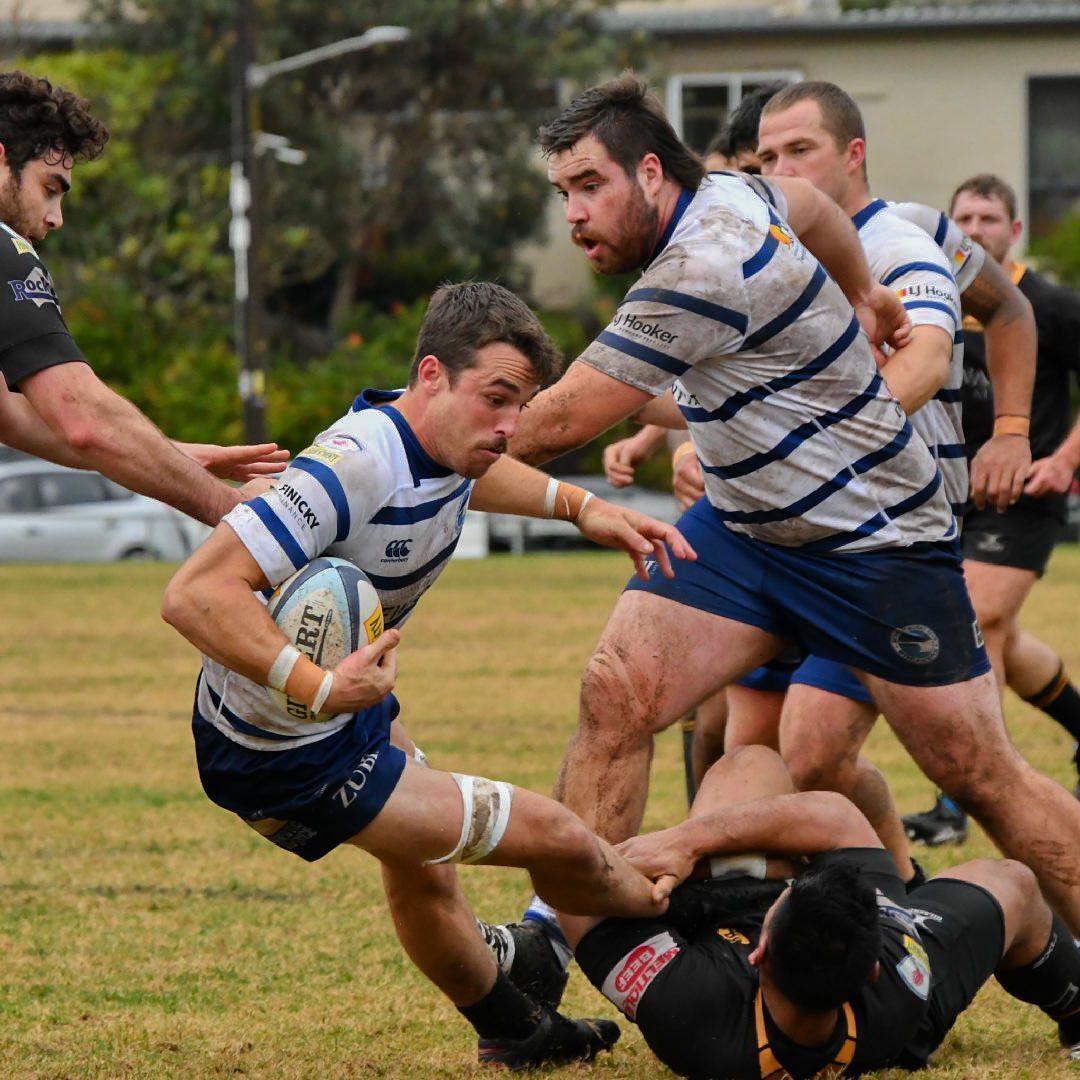 Newport Breakers 1st grade, June 19, 2021 - Newport Breakers Rugby Club photo
__________________________________________
The Breakerettes will be competing in Round 4 of the Sydney Women's Rugby Union 7's Series this coming Sunday, 20 June 21, at Hassel Park, St Ives.
The team from Newport will be playing:
- Game 1 vs Souths 2: 1.00 pm
- Game 2 vs Briars: 1.40 pm
+ Semi Finals and Finals
It will be well worth your time to head up Mona Vale Road on Sunday to St Ives to watch this wonderful team go around. Breaker! Breaker! Breaker!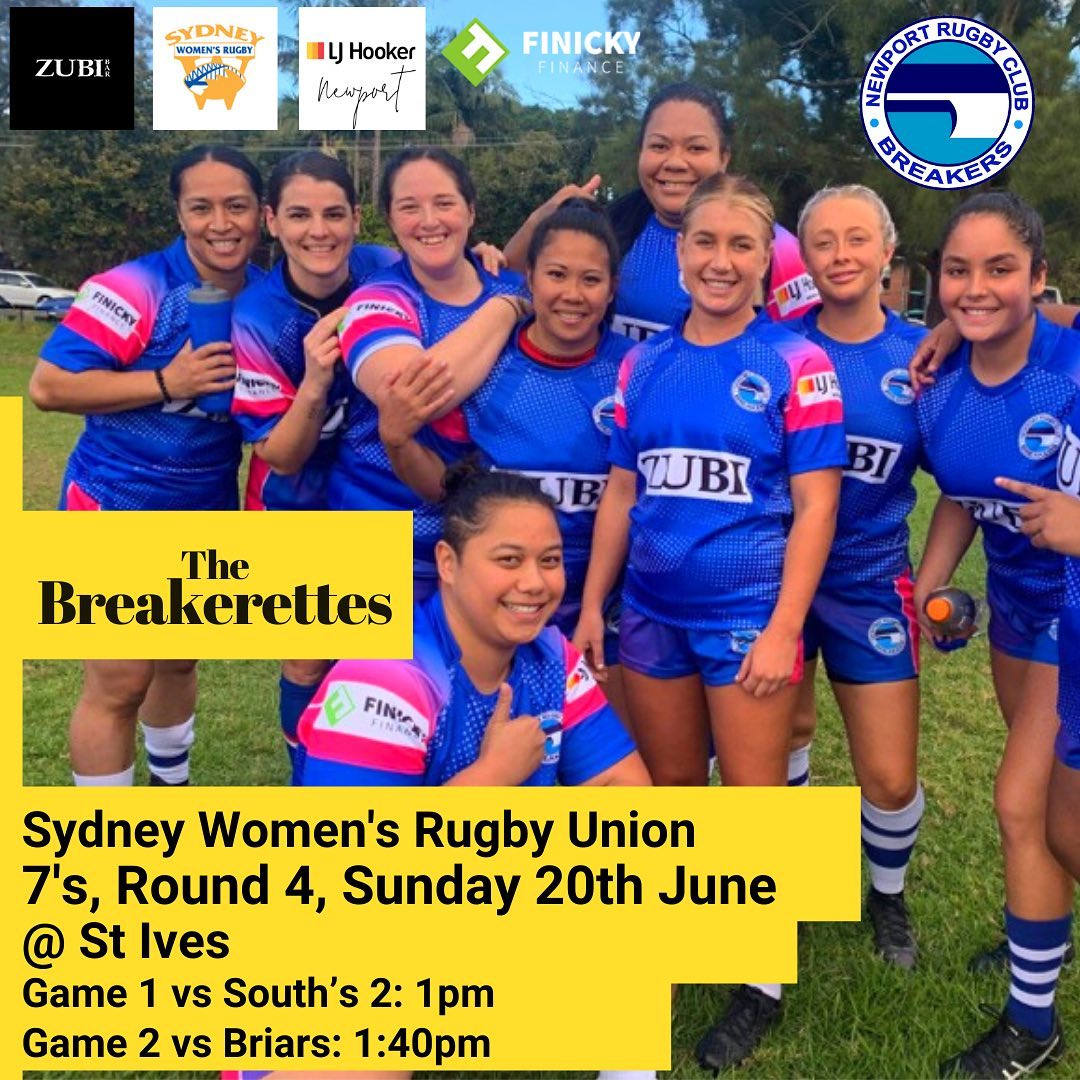 The next at home game at the Portress will be Saturday July 3rd, under lights, with all grades Vs. Lindfield and this will also be the day the club hosts Ladies Day 2021, rescheduled from earlier this Season as per advice from NSW Health.
Some Colts (Robertson Cup) Action: Saturday June 19, 2021
NB: sincere thank you to the gentlemen who let our photographer shelter under their tent to get these rainy day images.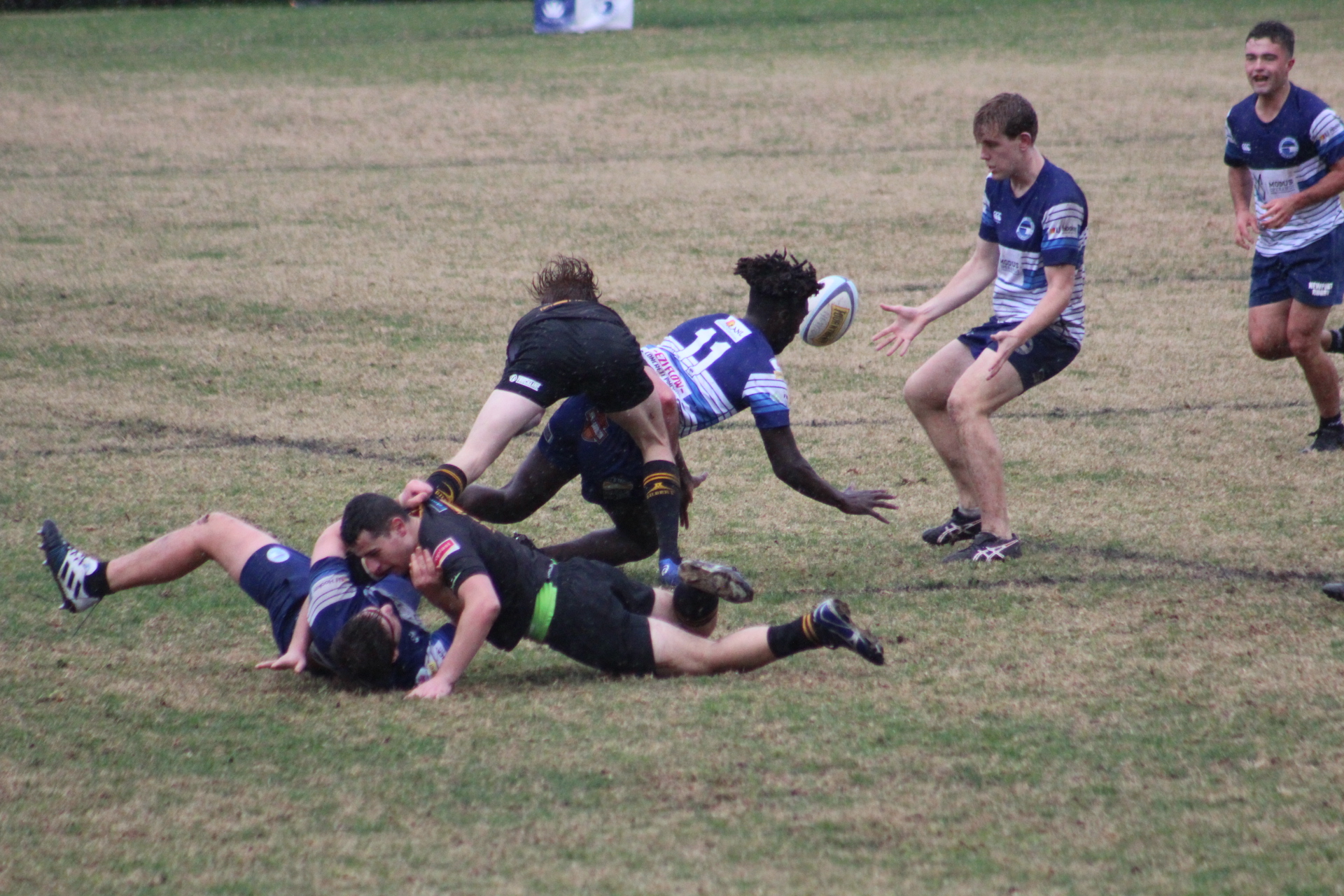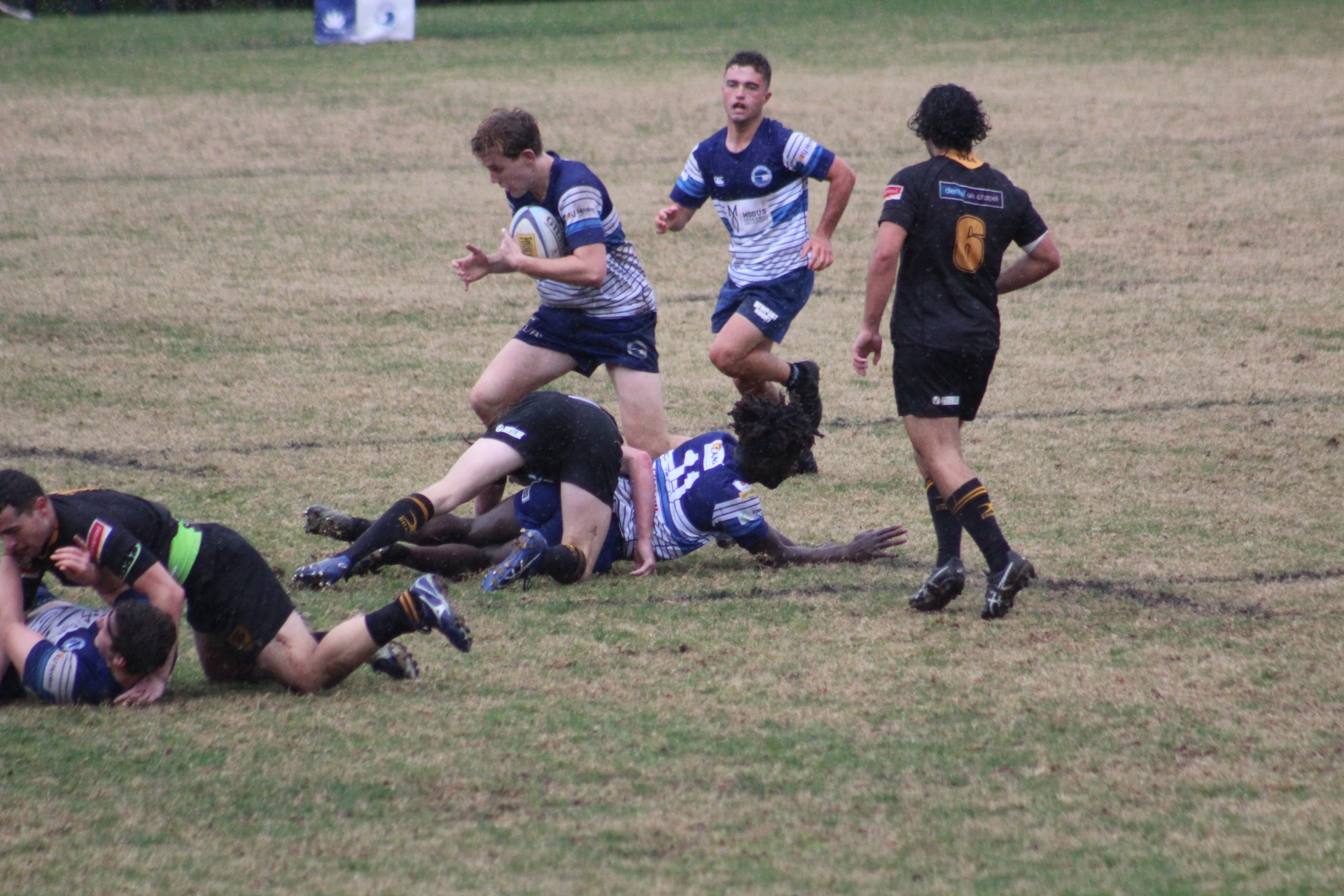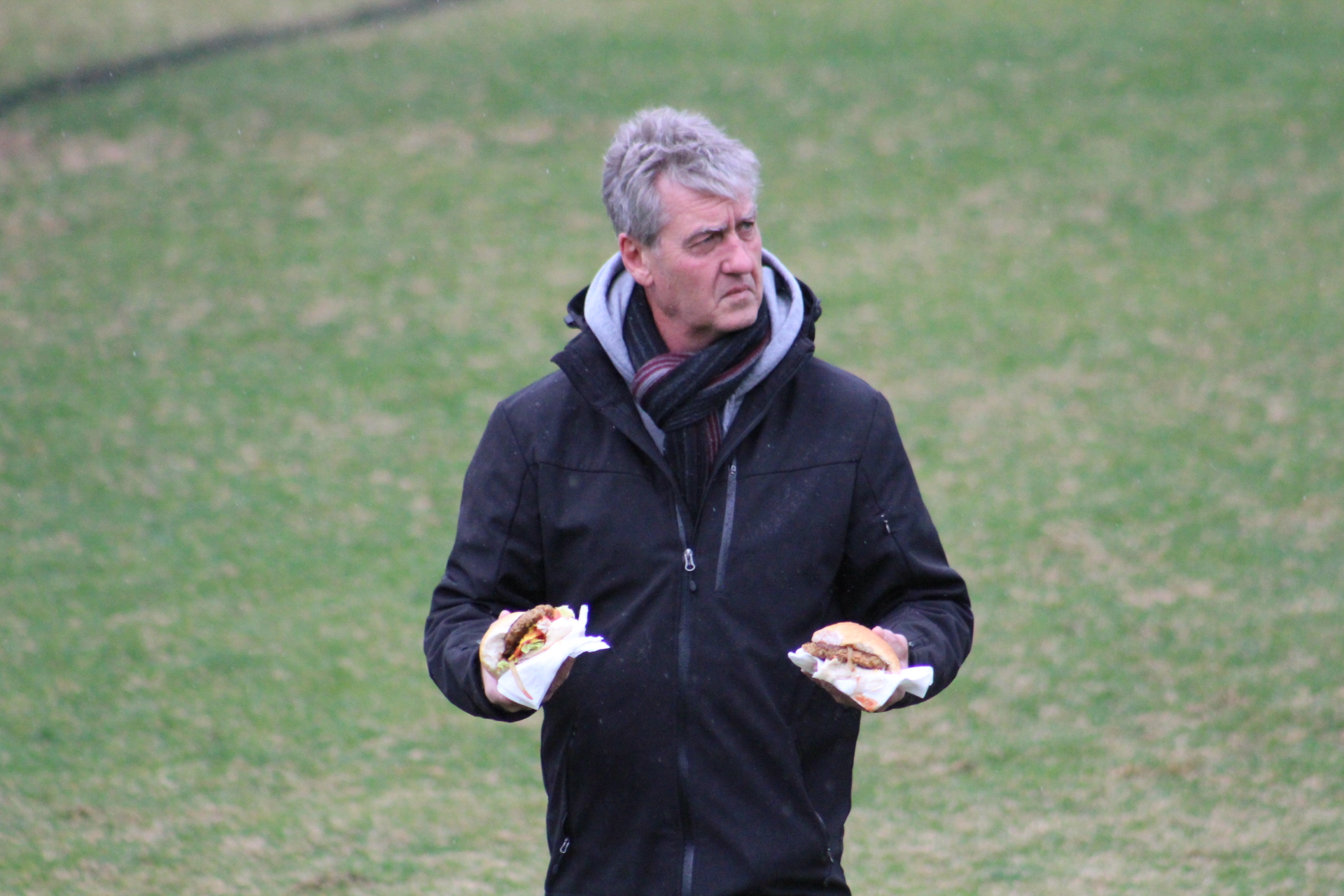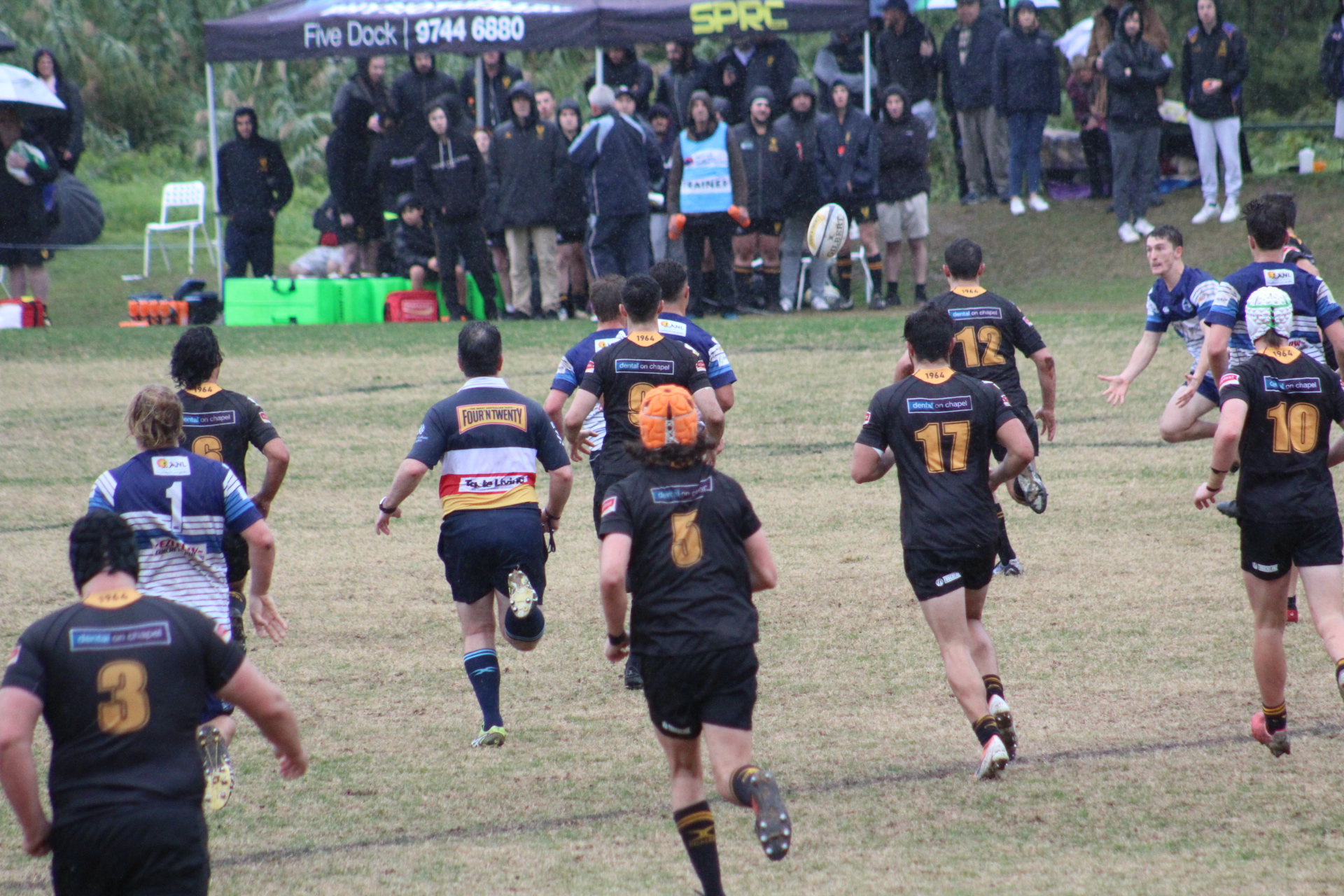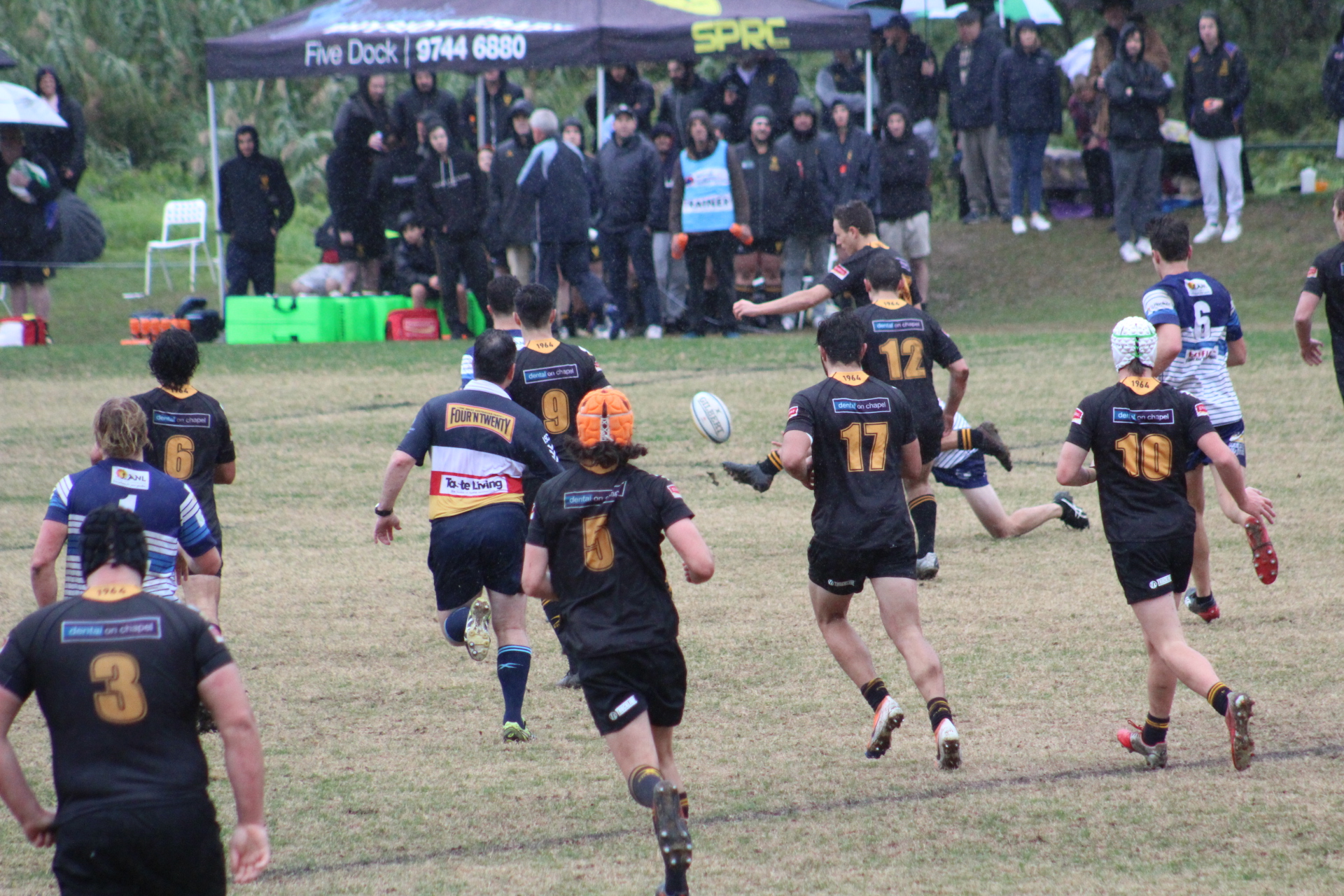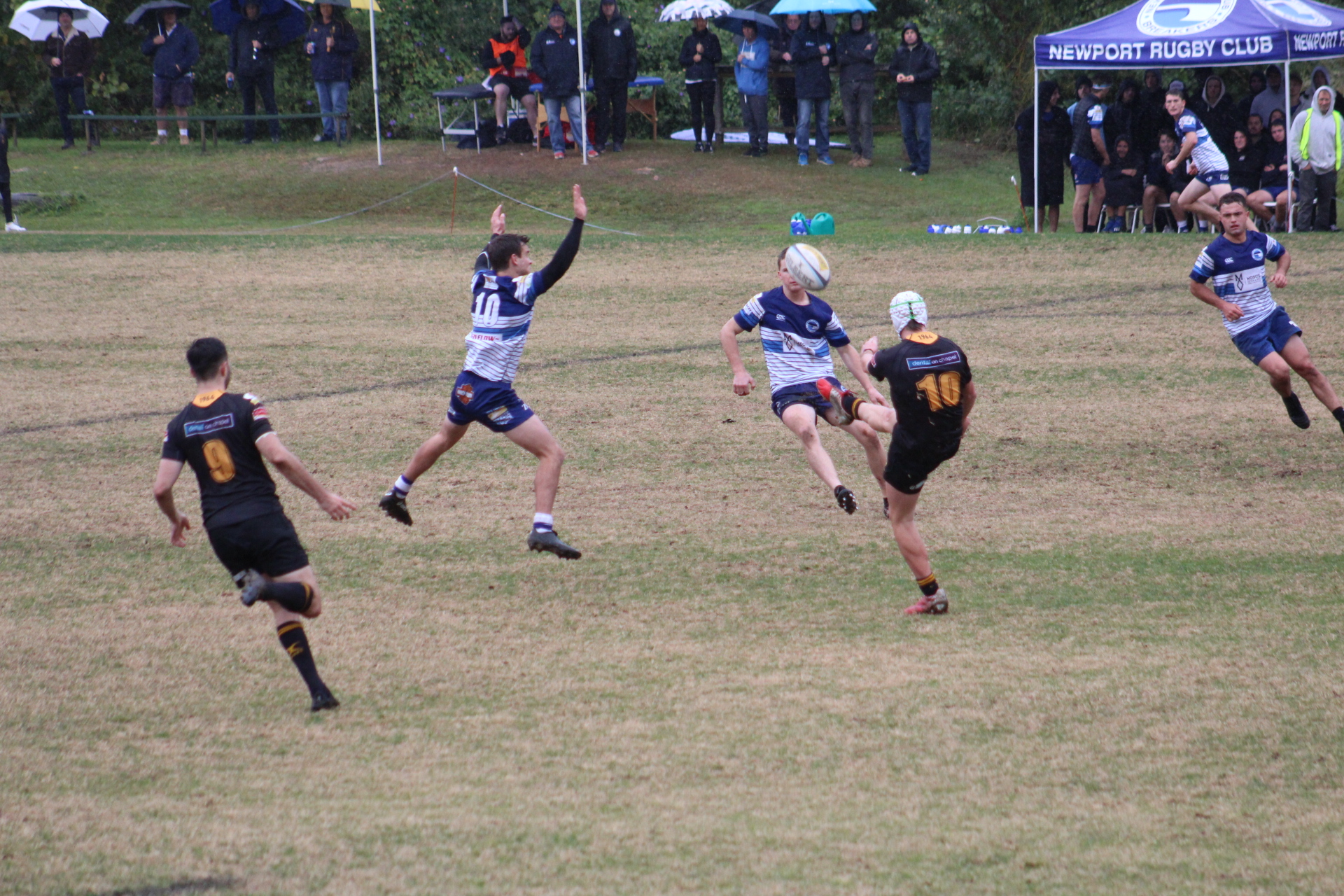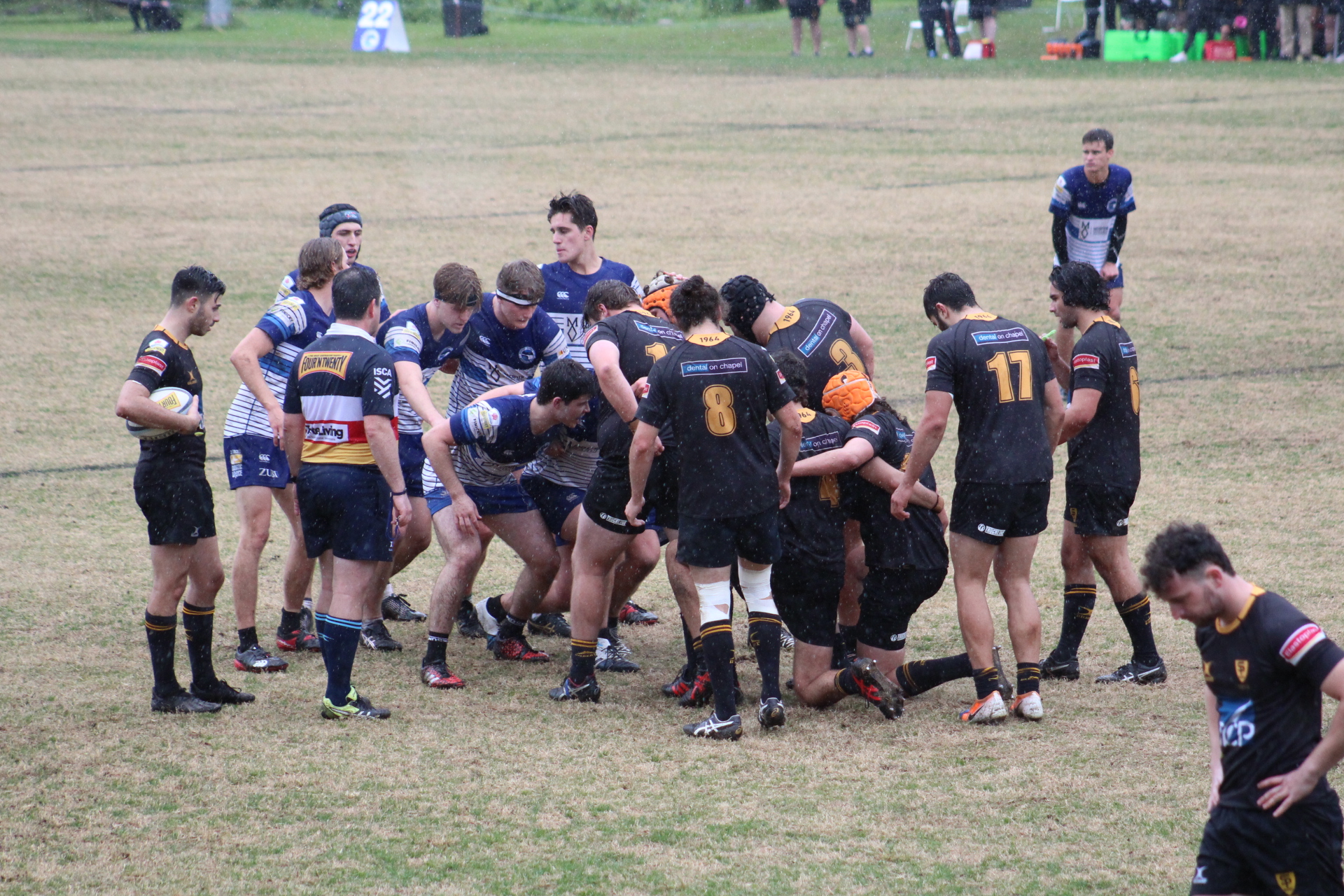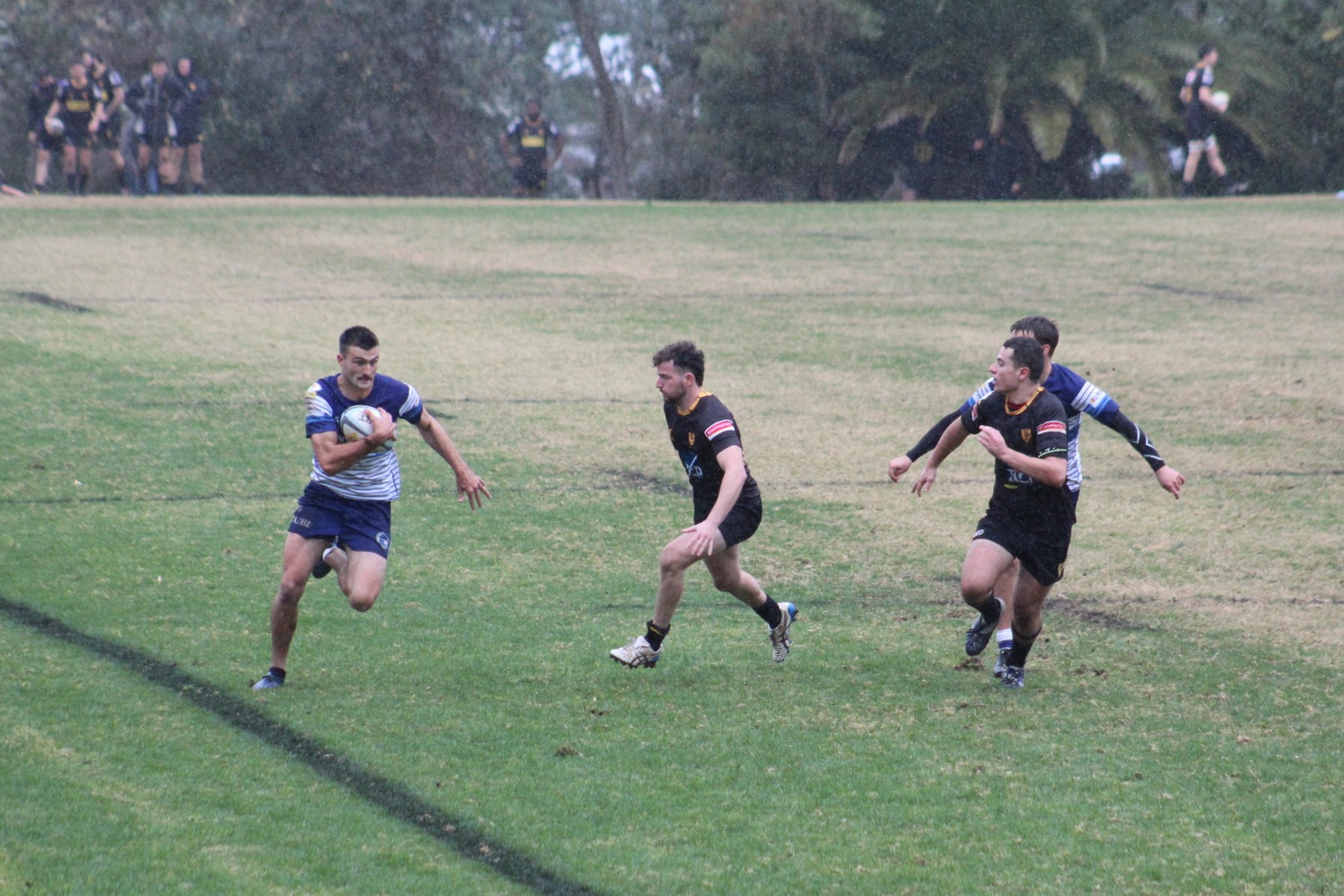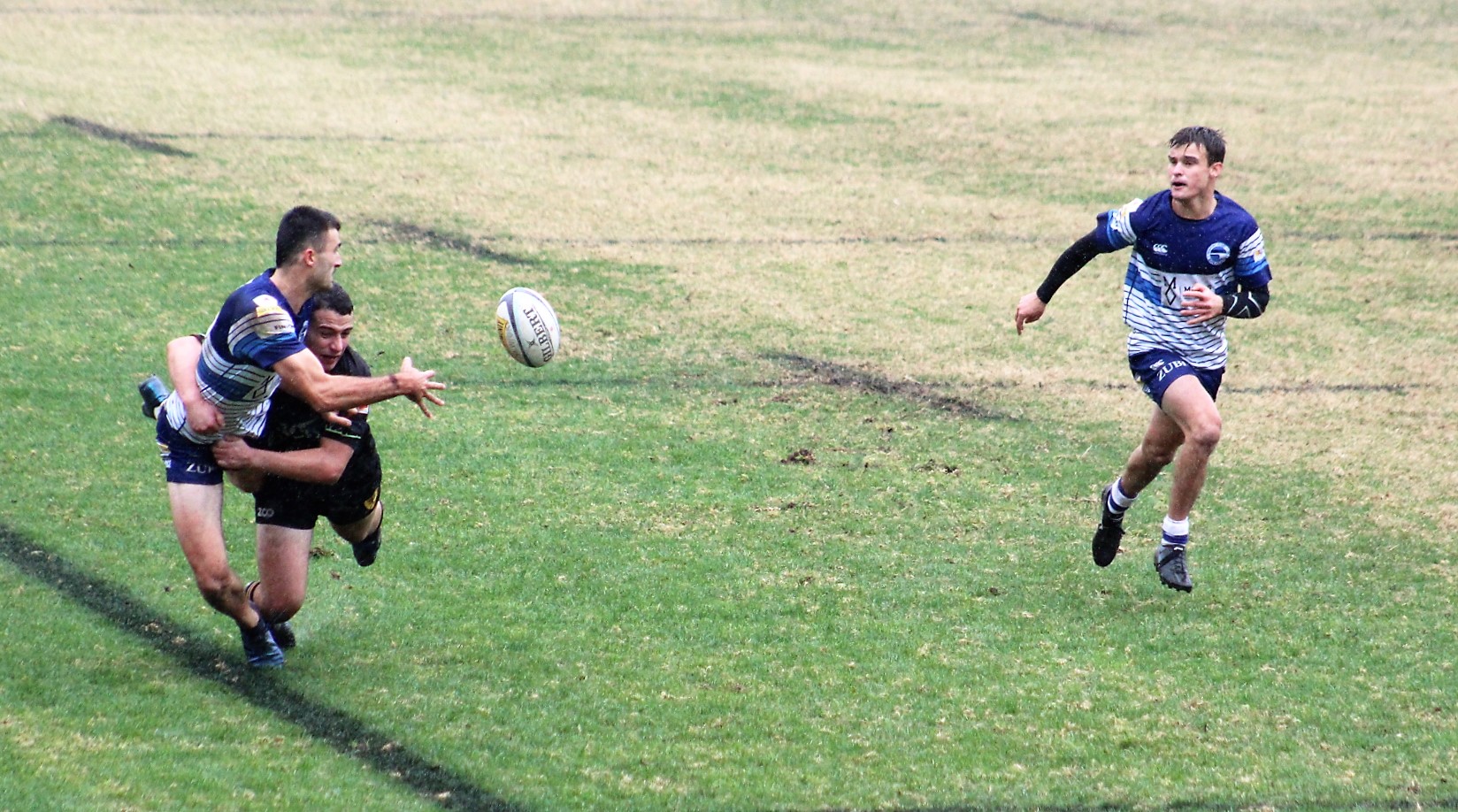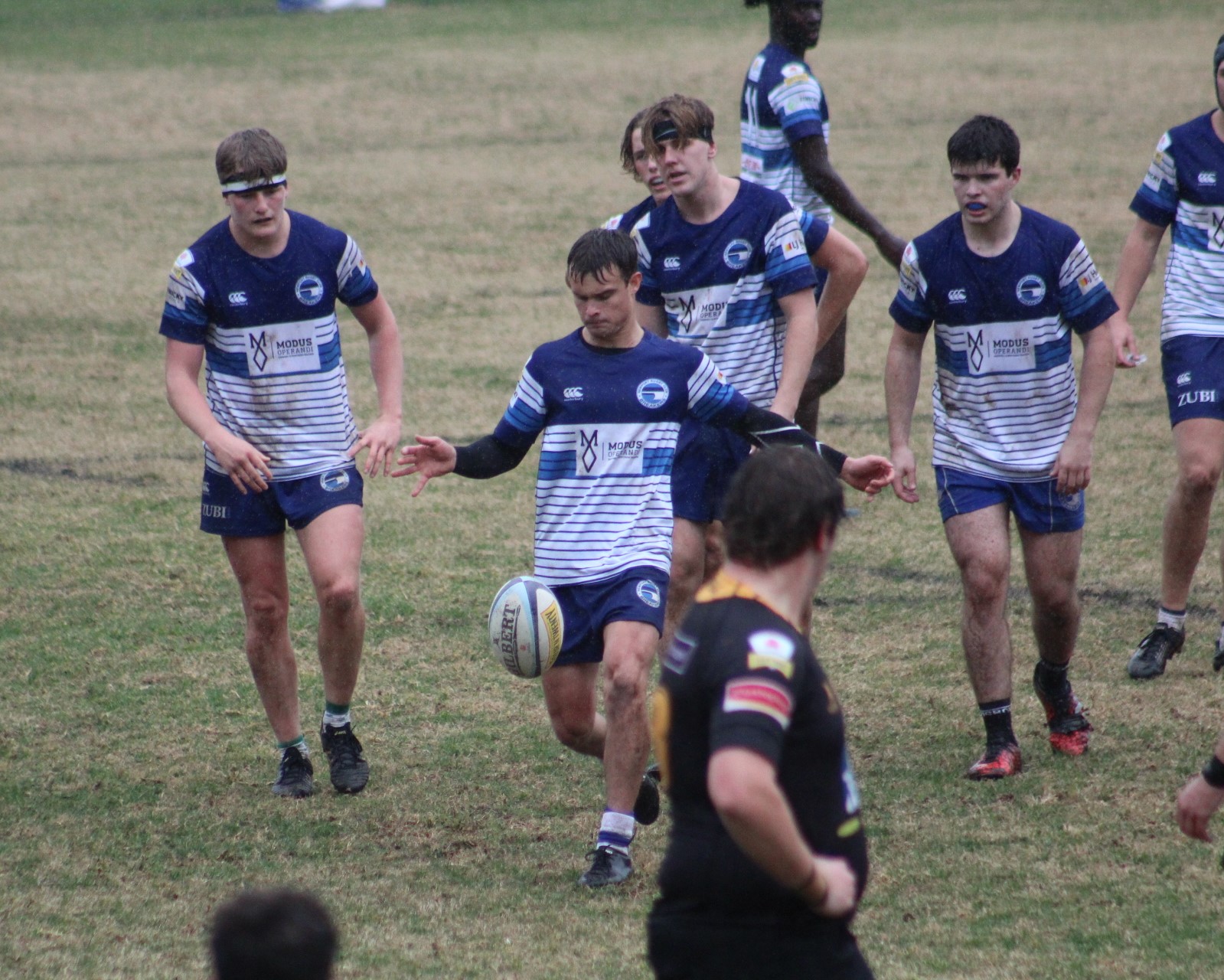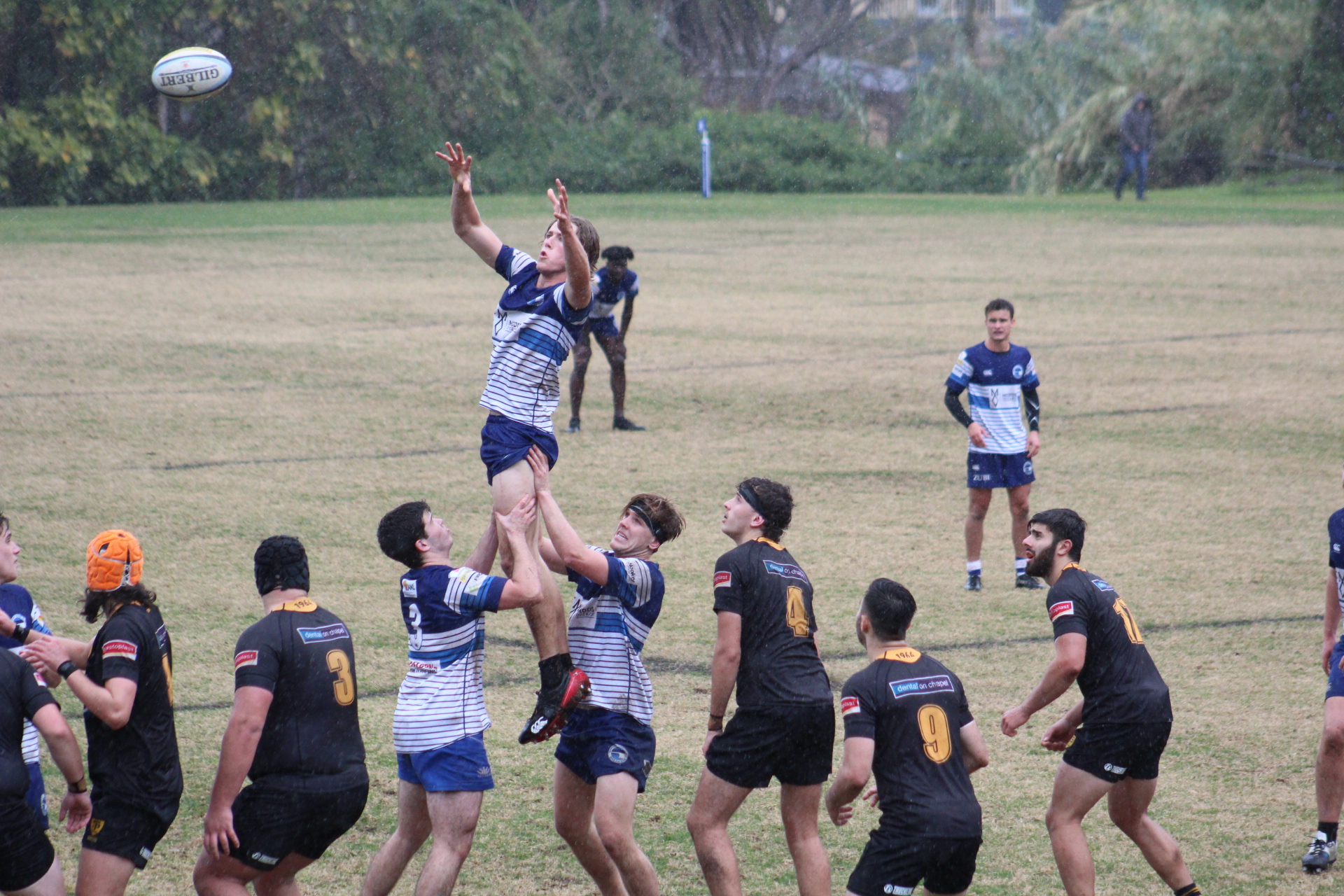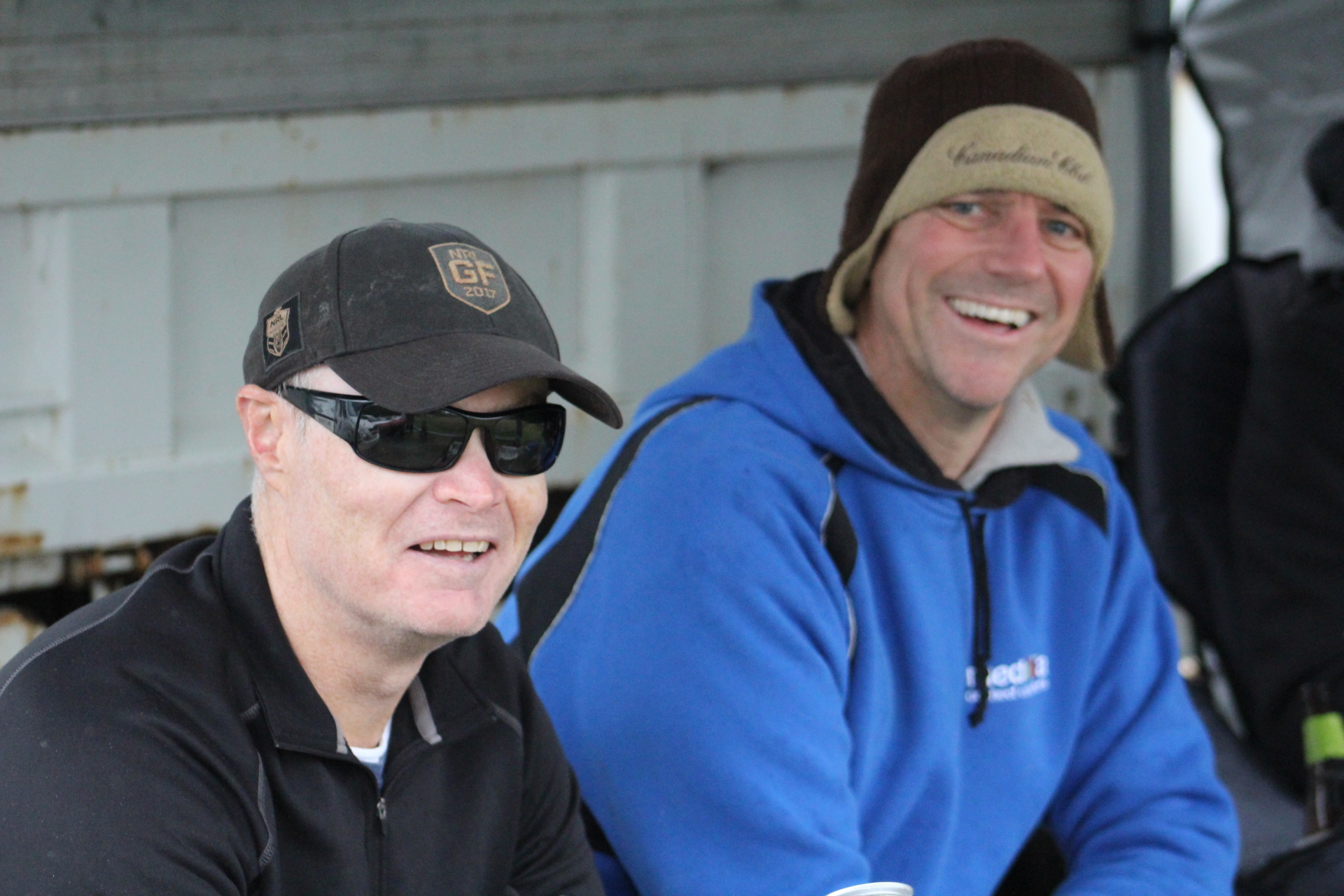 Tent sharers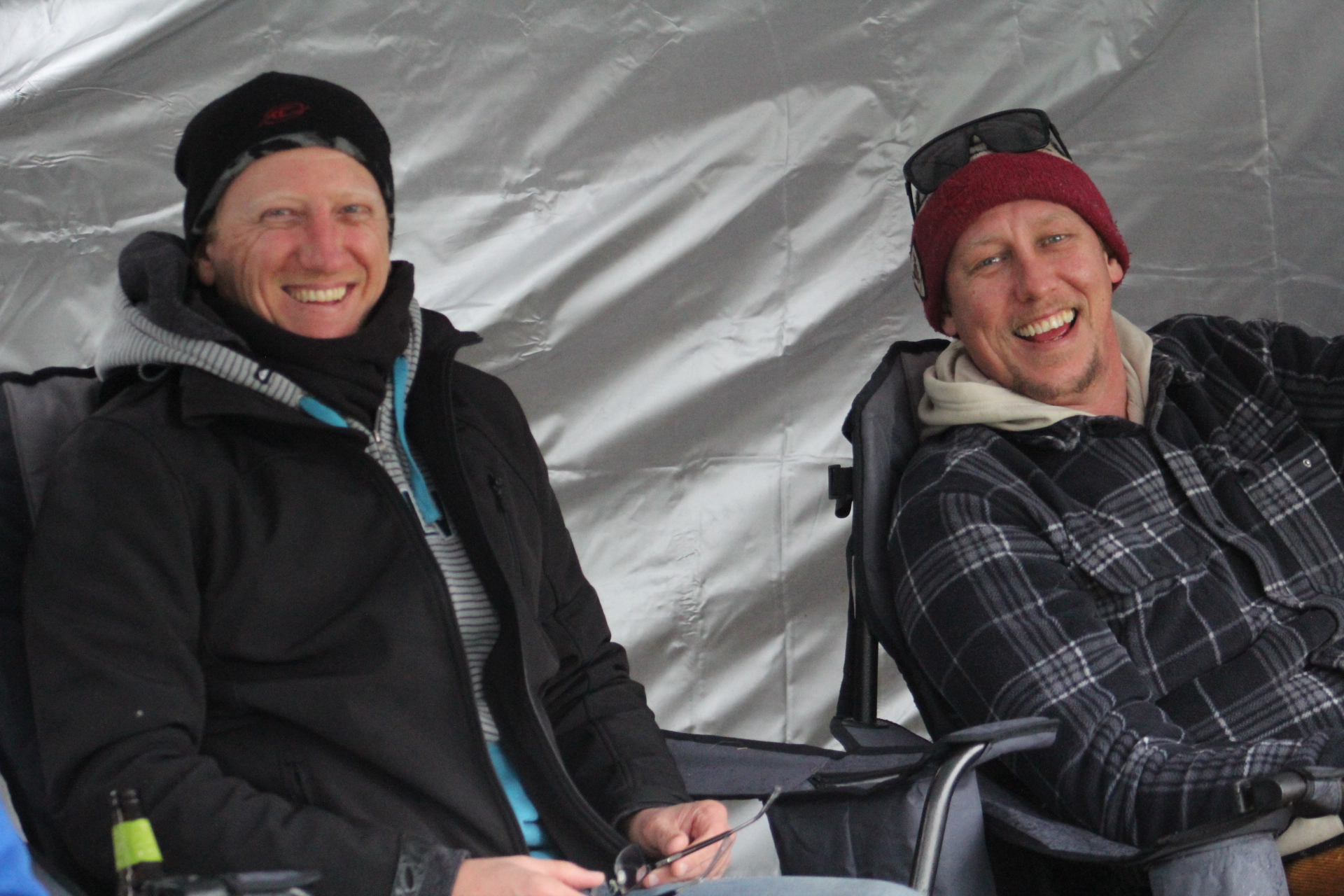 Tent sharers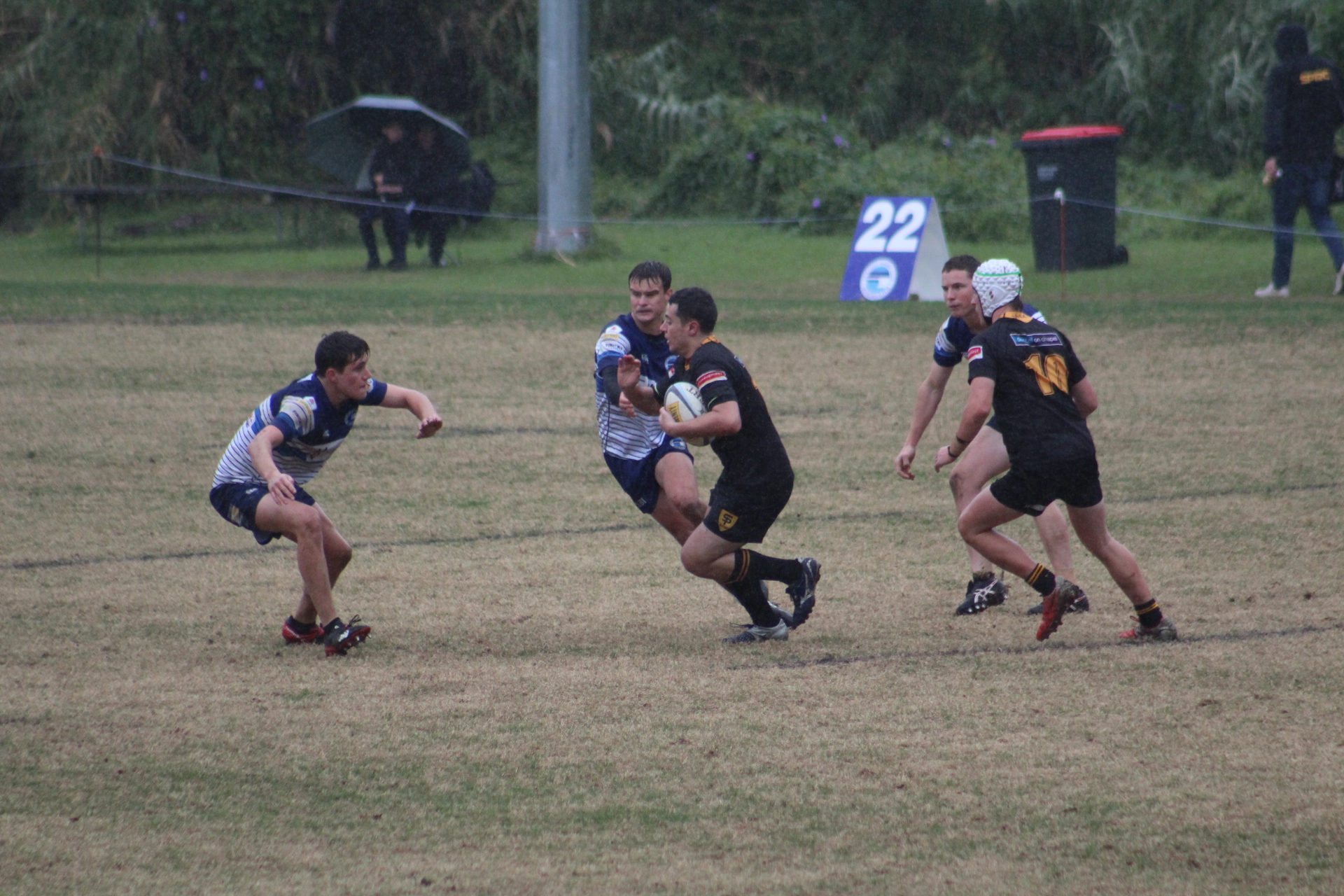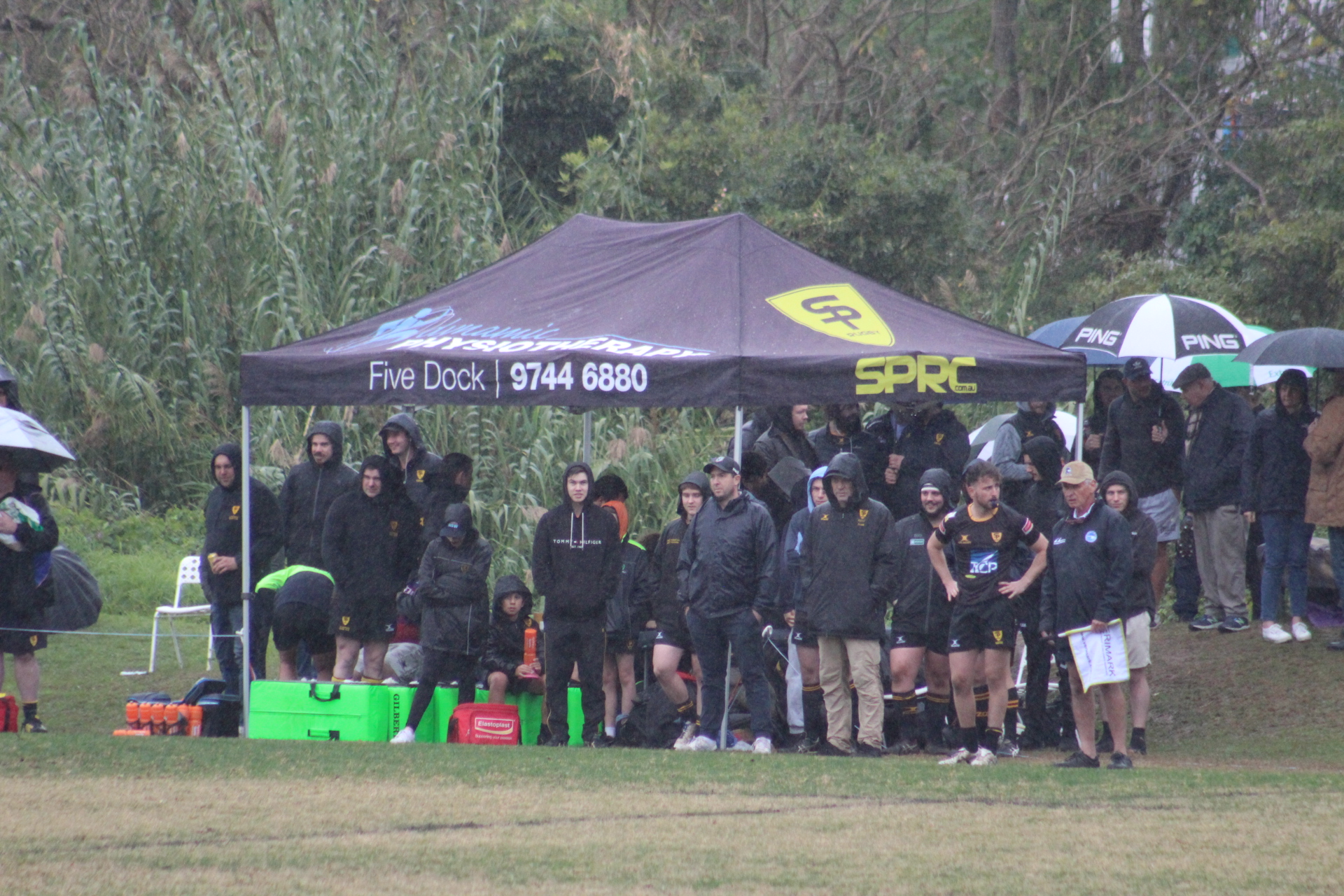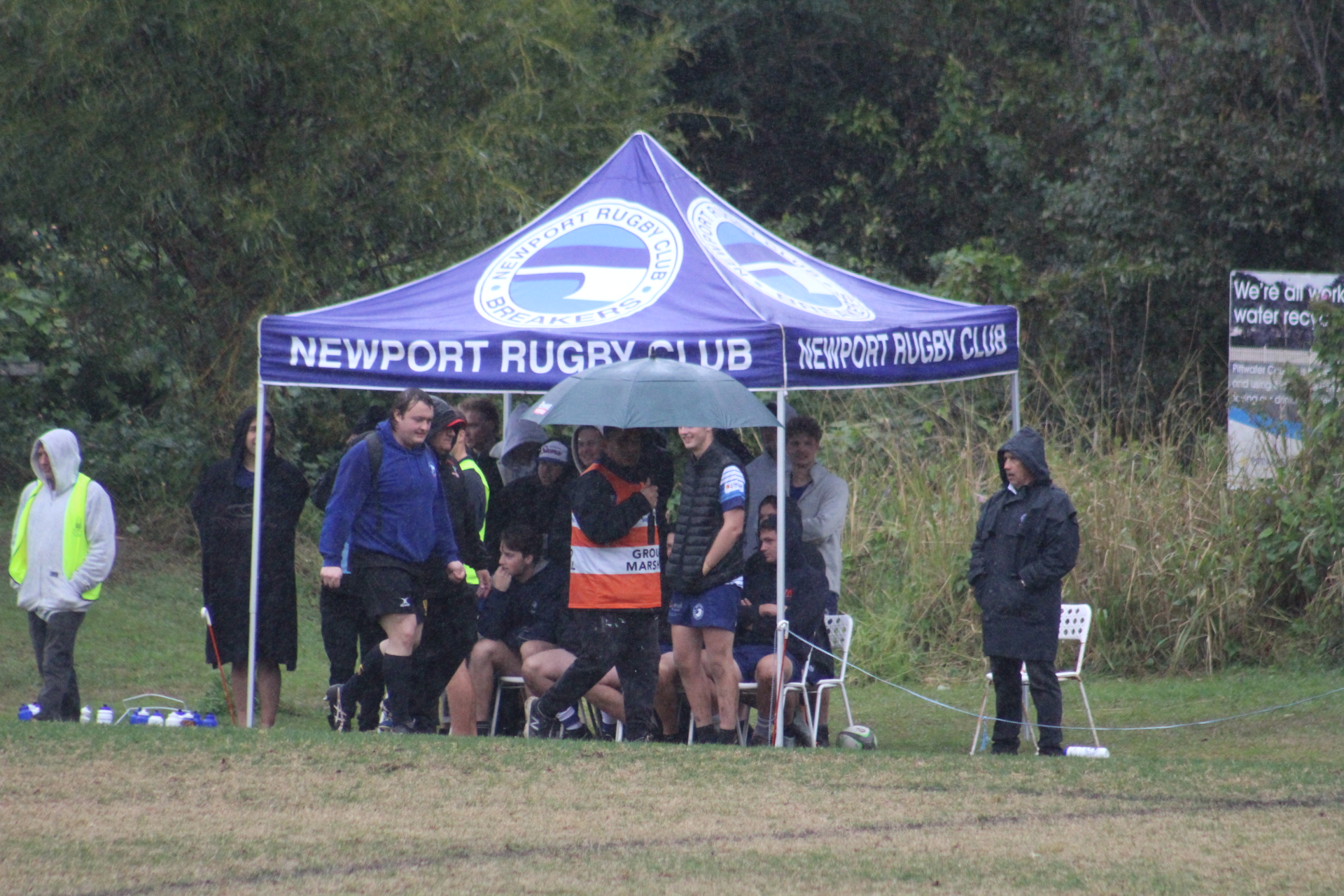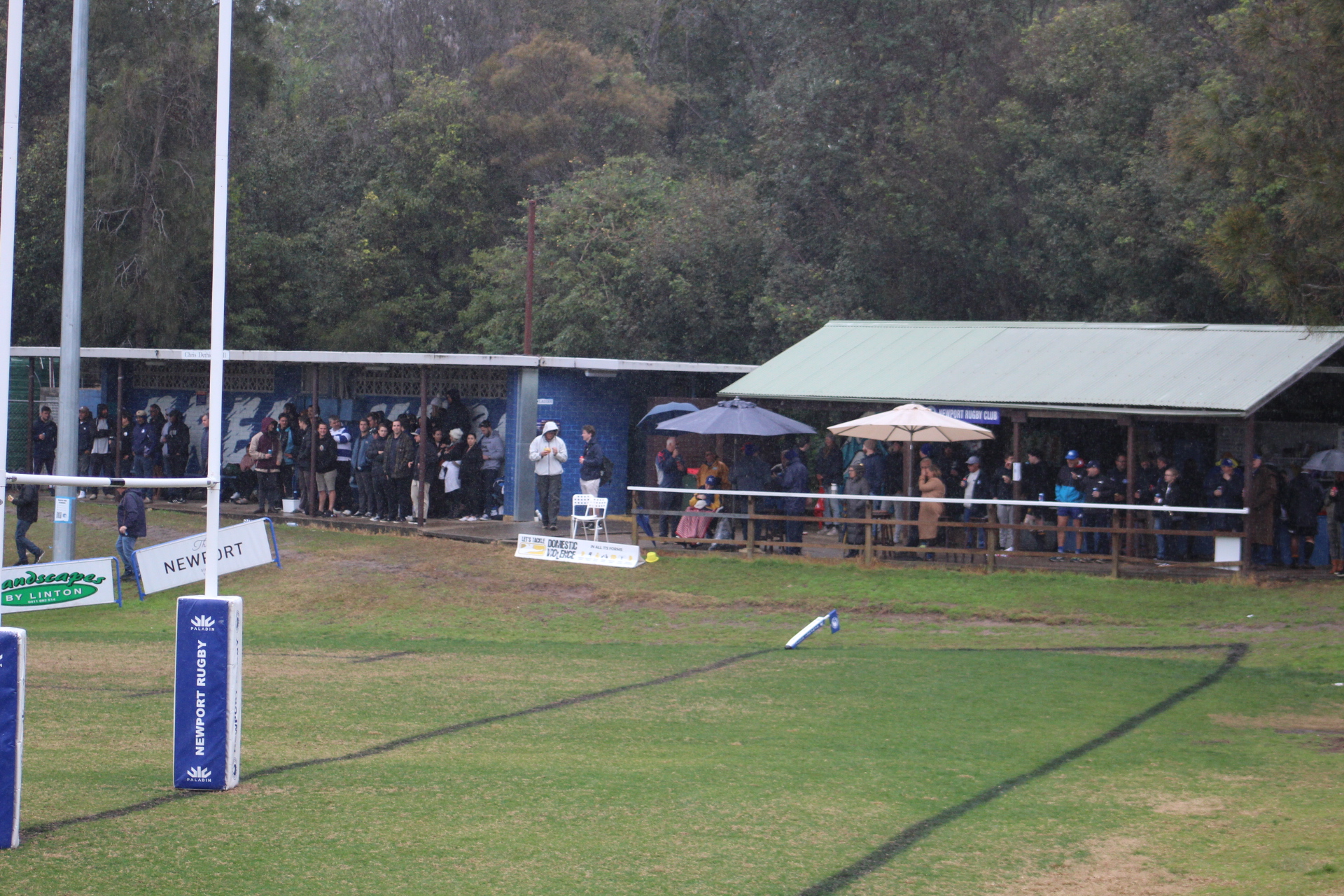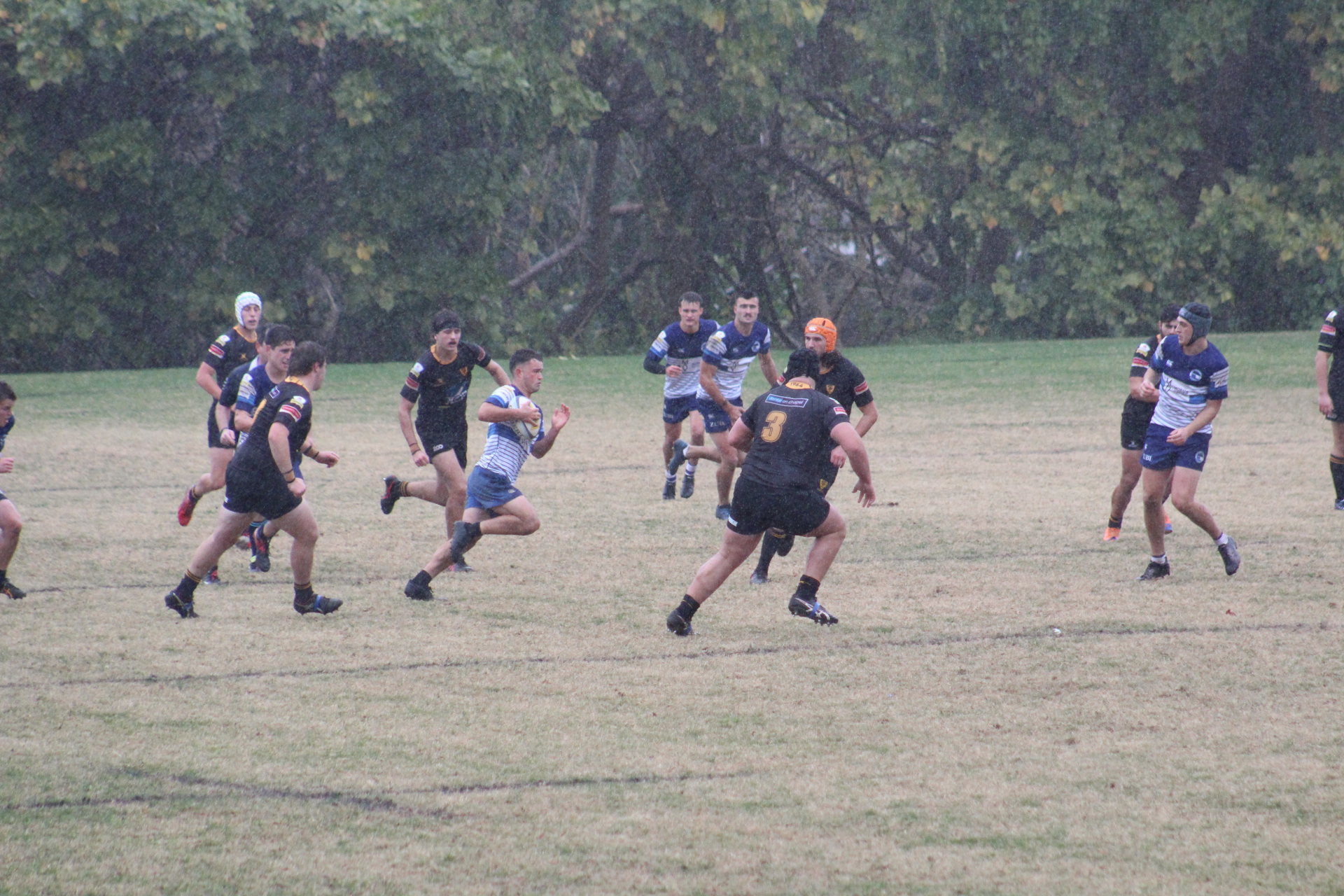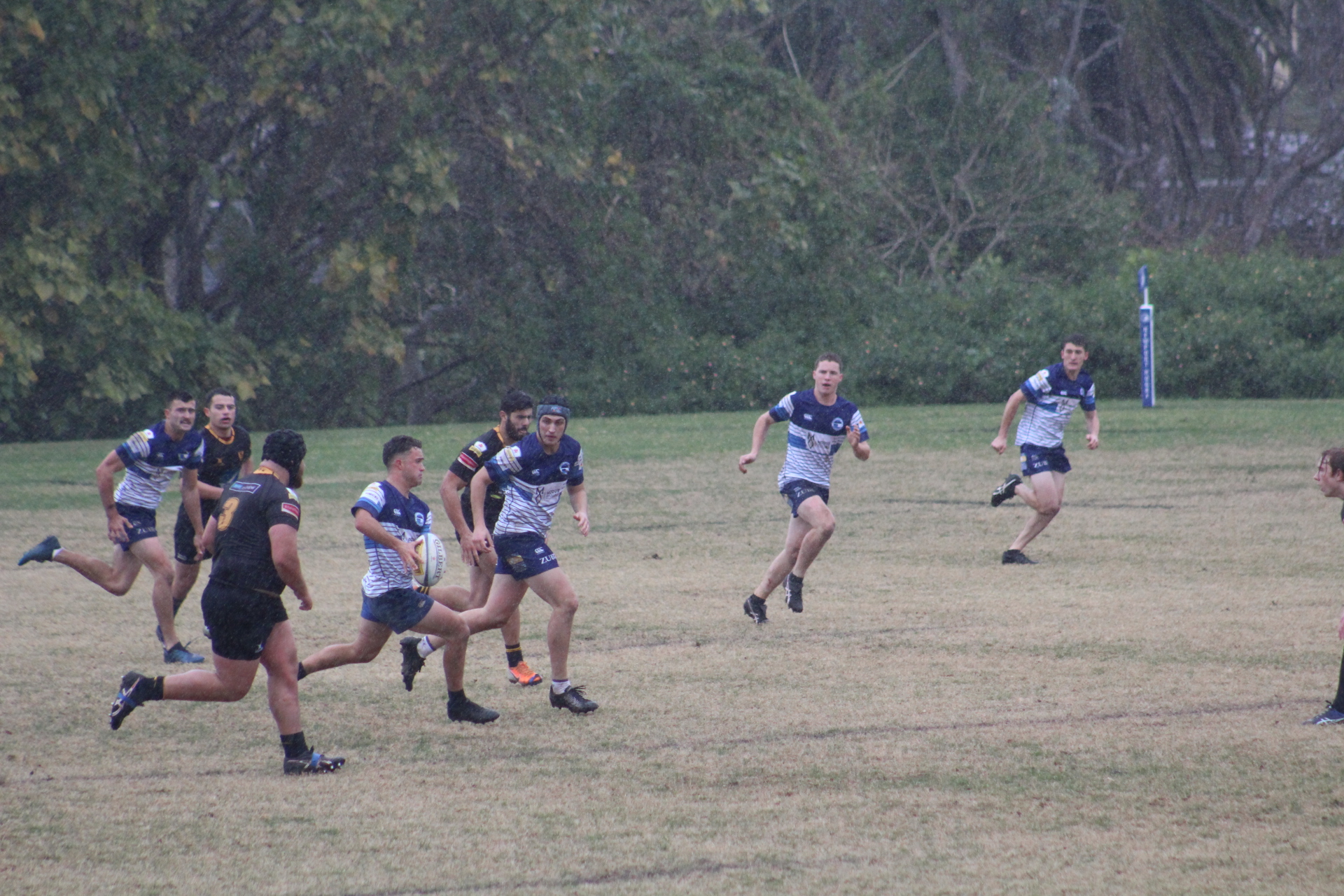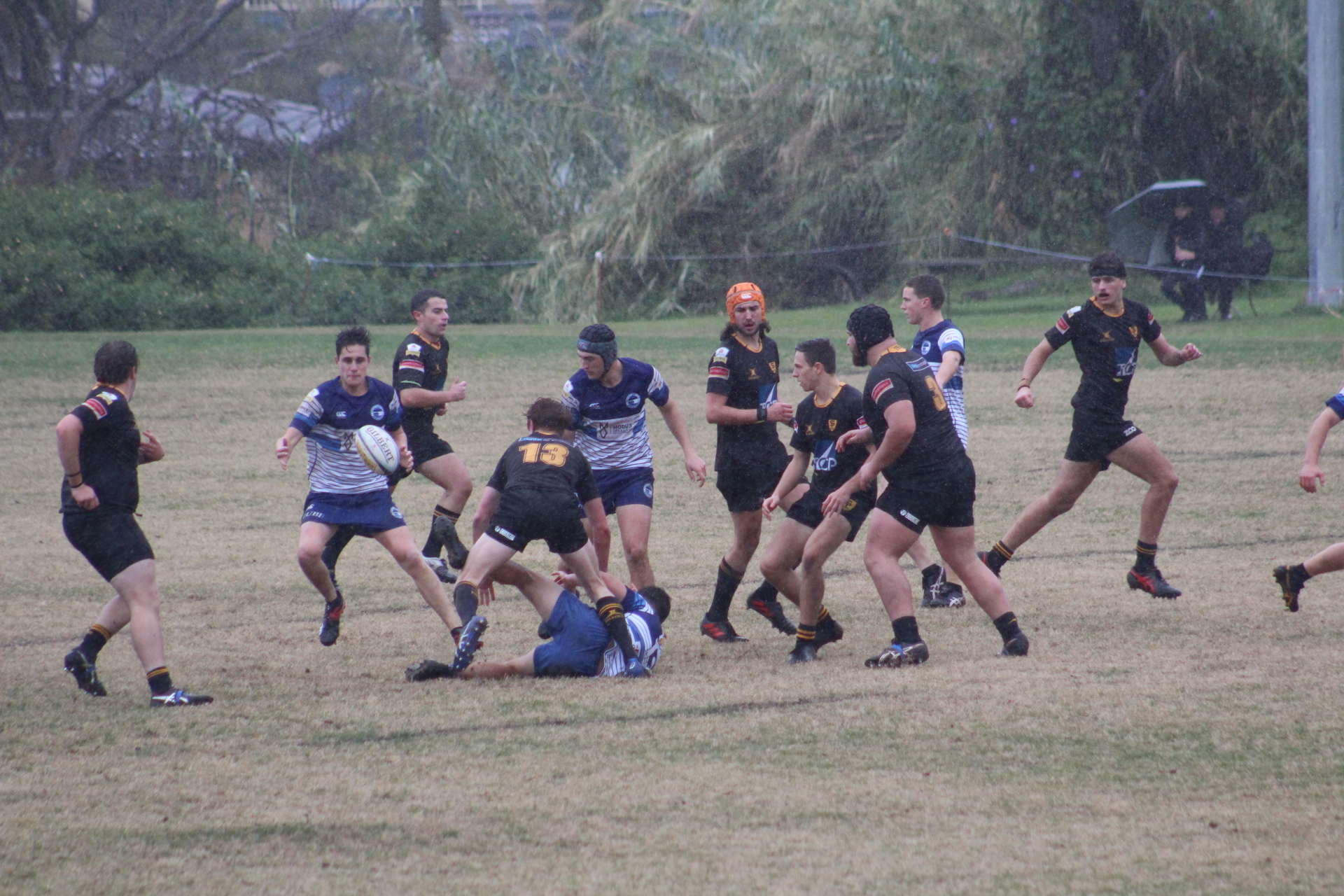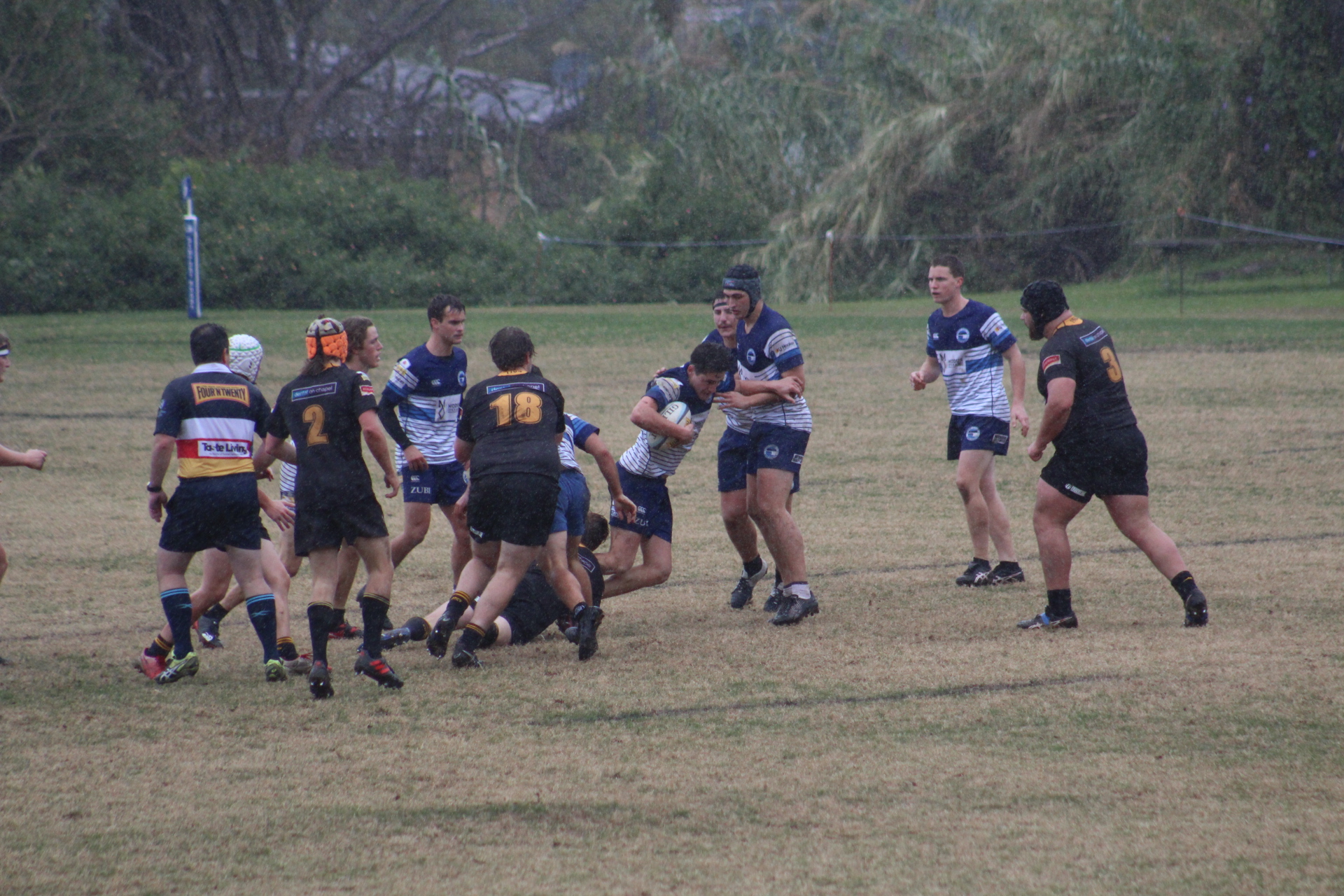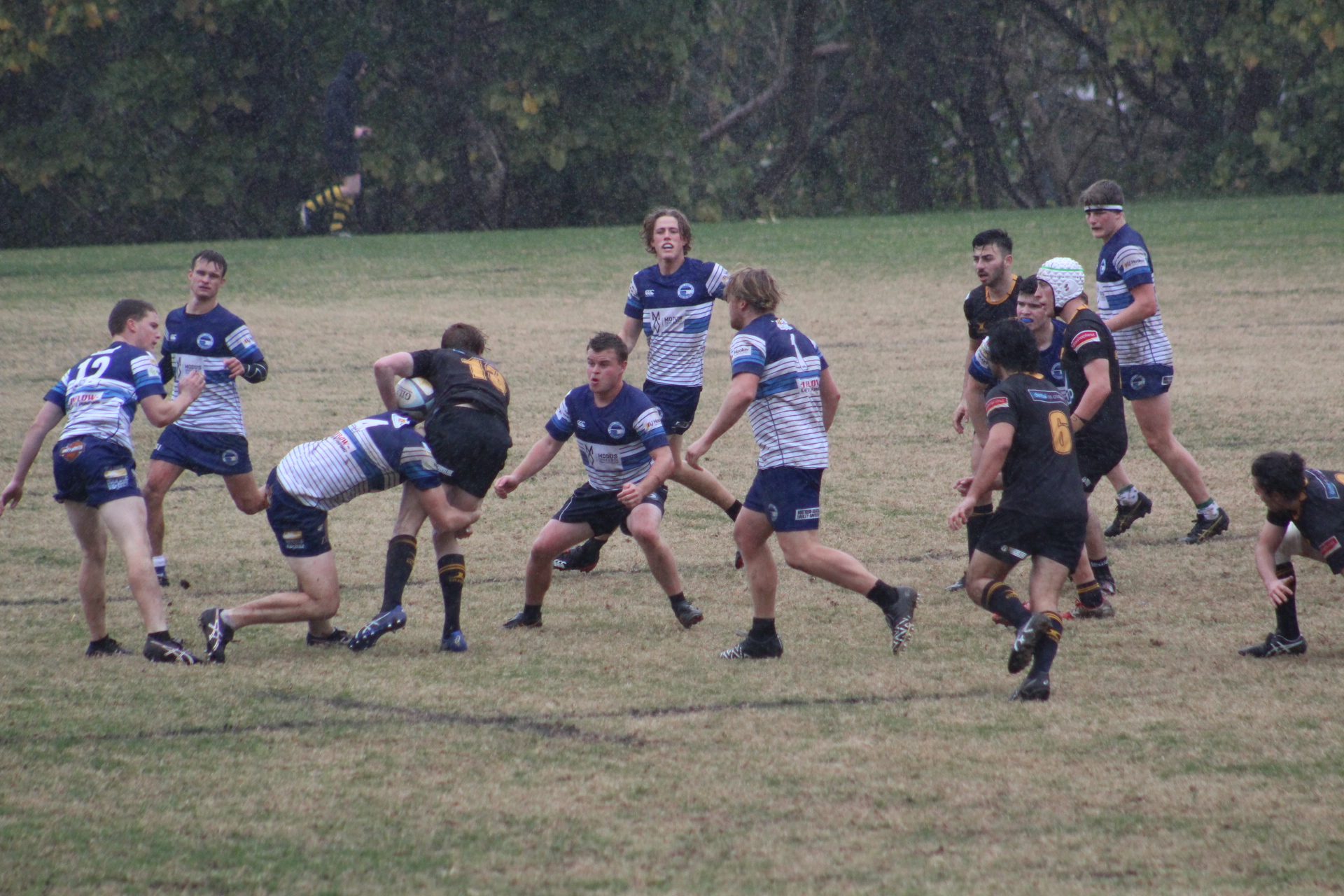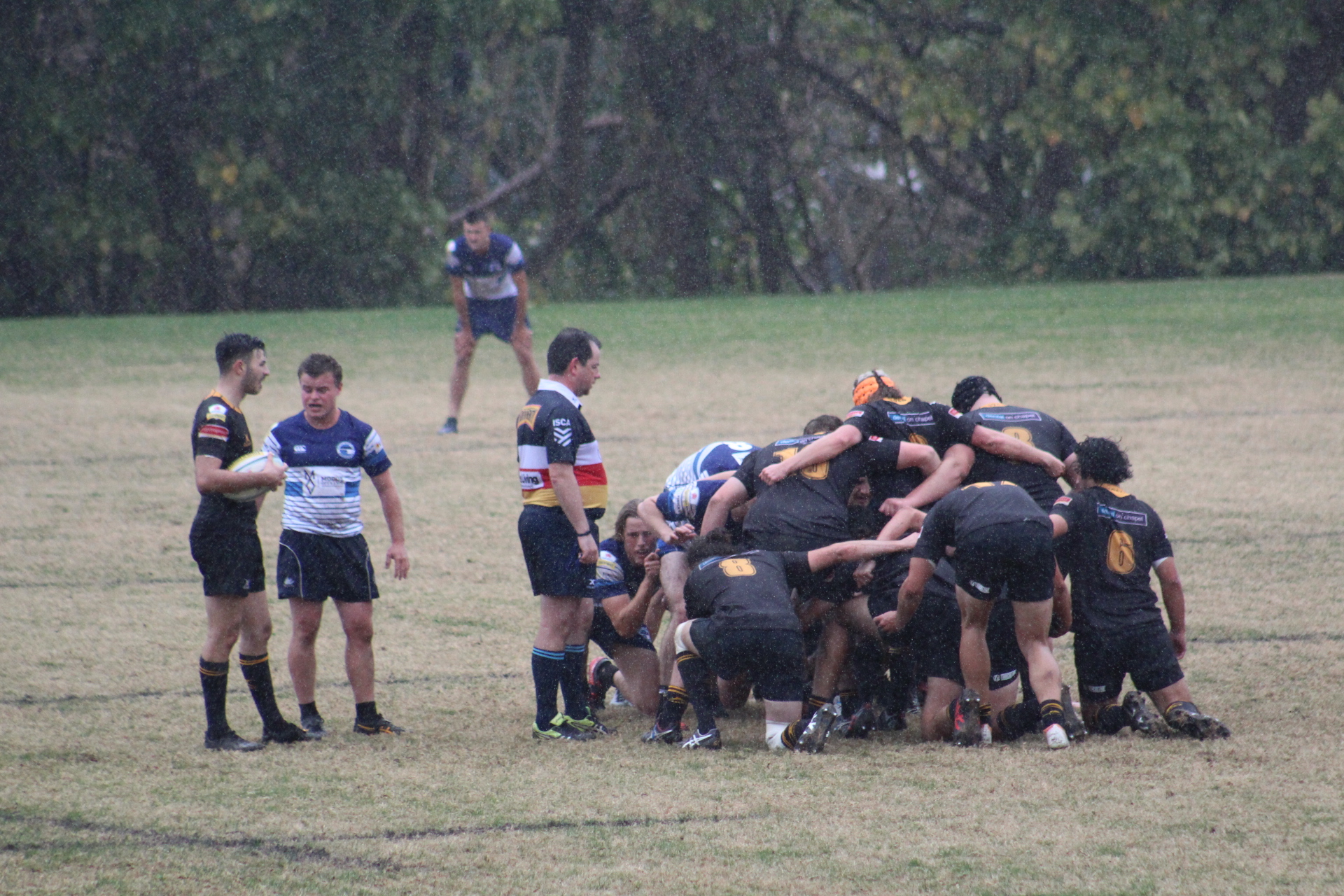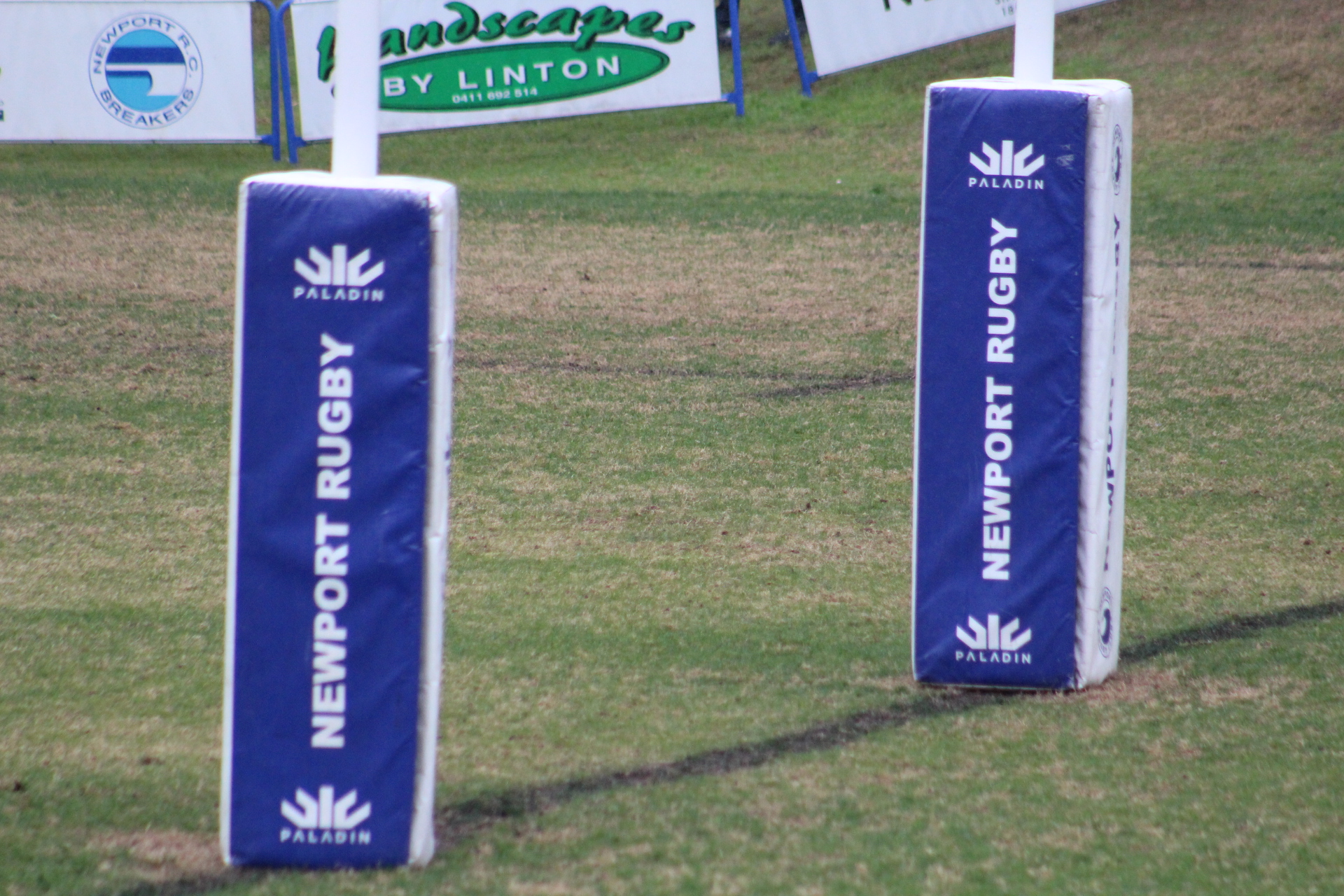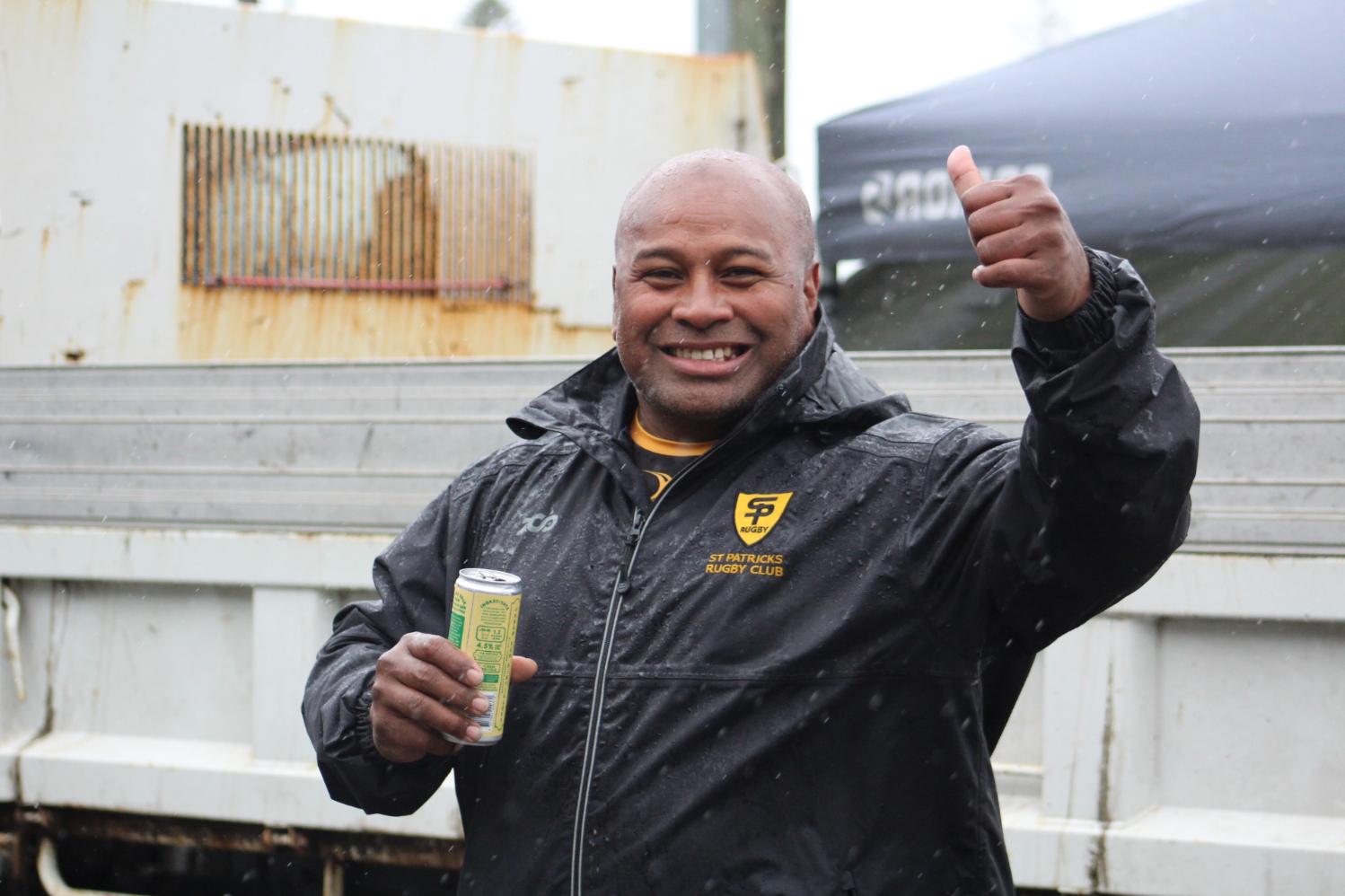 St. Patrick's player - stoked it's Pacific Islander Day at Porters, hosted by the Newport Breakers Rugby Club.
Photos of June 19th Newport Colts home game by A J Guesdon.