January 31 - February 6, 2021: Issue 481

The Inaugural Patrick Alexander Soars Cup: Newport Breakers Off Season Cricket Fun
The inaugural Patrick Alexander Soars Cup for the Newport Breakers Colts vs. Grade Test Cricket Match was played on Saturday 30 January 2021, at Newport Oval.
With pre-season rugby training starting on Thursday, this was the final chance for the victor to secure Season long bragging rights.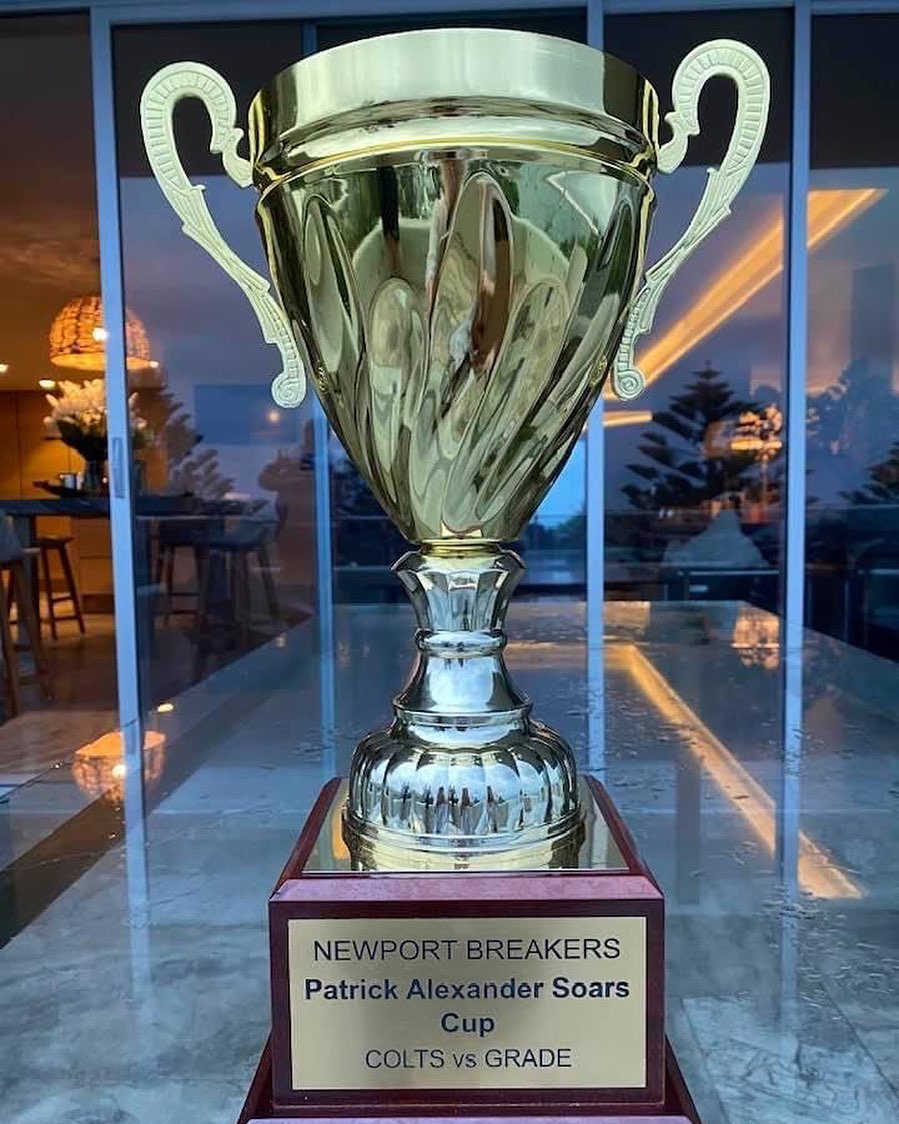 The Colts side claimed underdog status and according to their Skip Remy Kovacevich, pre-match, they're a "humble young side holding on to back to back premierships. These guys know how to win and will do so at all costs. Do not count them out".
Colts 11 + 1:
1. Fridge Hayes
2. Remy Kovacevich (Captain)
3. Etan Elliot (future breaker)
4. Taq Fahey
5. Louieeee Keysall
6. Ben Bond (ems boyfriend)
7. Reg Regan
8. Dyl Darrell
9. Jeddy Wheeler
10. Spinna Einspinner
11. JB Wayling
Coach
Sam Macarther
Assistants
Sebastian James
Fambler Andrews
The Grade side was led by Captain Joey Osborne and was selected without the need for tree outs or a net session. The old dogs were quietly confident that they'd get one up on their young upstart protégés to engrave their name on the inaugural Patrick Alexander Soars Cup.
Grade 11 + 1:
1. "Jacko" Jackson Barry
2. Joey Osborne (Captain)
3. Kenny Vuata
4. Bryton Caldwell
5. Sam "Waylos" Wayling
6. Tynan Linton
7. Byron Scott
8. Nathan Cotton
9. Jed Cramb
10. Mark "Burnsy" Burns
11. Dan Lewis
12. Bruiser
As can be seen from the team shirts for each side, some quite famous cricketers laid a claim to being part of this well contested Inaugural Newport 'test' match on the velvet green pitch at the south end of Newport proper. Their style, finesse, fleetness and the general atmosphere of bonhomie was well appreciated by the crowd. There was a lot of ye olde 'swing and a miss' witnessed but also a fair amount of bat to ball connection speedily sending fielders towards the boundaries - all boundaries.
Although recent rain made the outer ground a place to be reckoned with for those unsure of foot, some stylish fielding meant the the batters had to quicken their pace between wickets - no time for hesitation here!
This was a limited overs match so the players could enjoy the cool of the evening - and an excellent time was had by all!
Colts all out for 120 runs in 21 overs.
Grade Team: 9/122.
So, 2 runs difference. A very close match and a great good fun Summer event from this community and family focused suburban rugby club.
Some of the action runs below.