November 8 - 14, 2020: Issue 473

Off-Leash Dog In Long Reef Aquatic Reserve Attacks Seal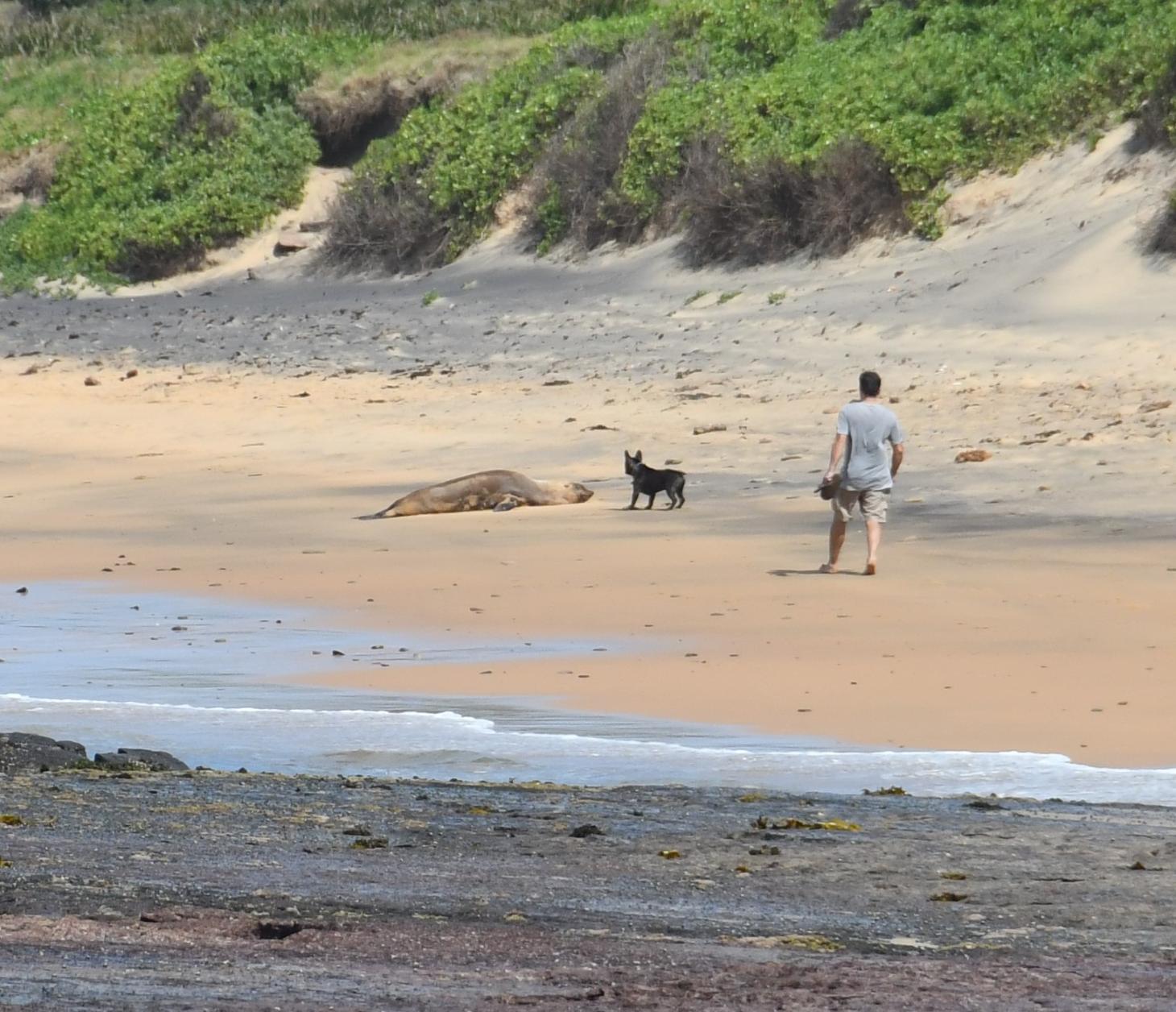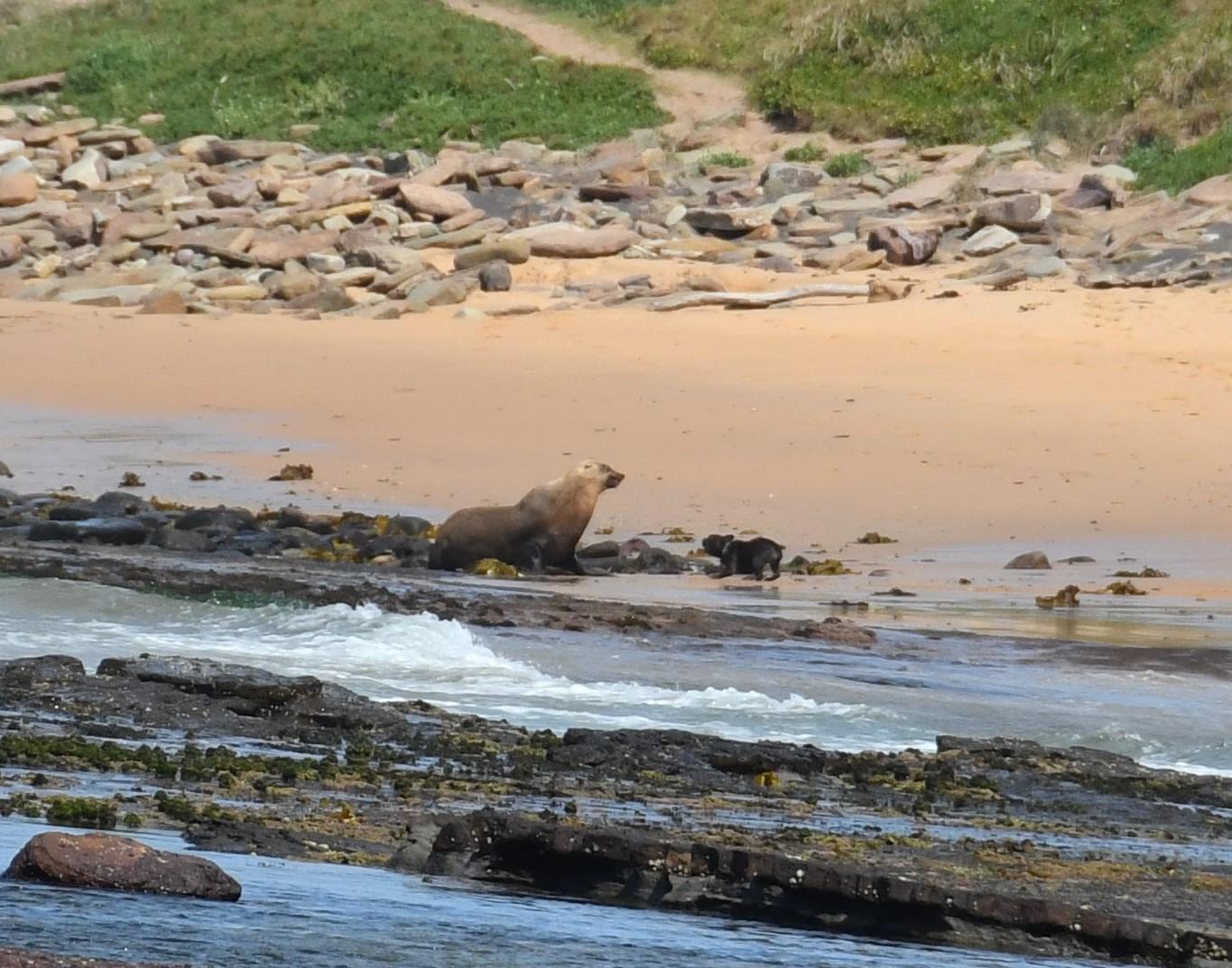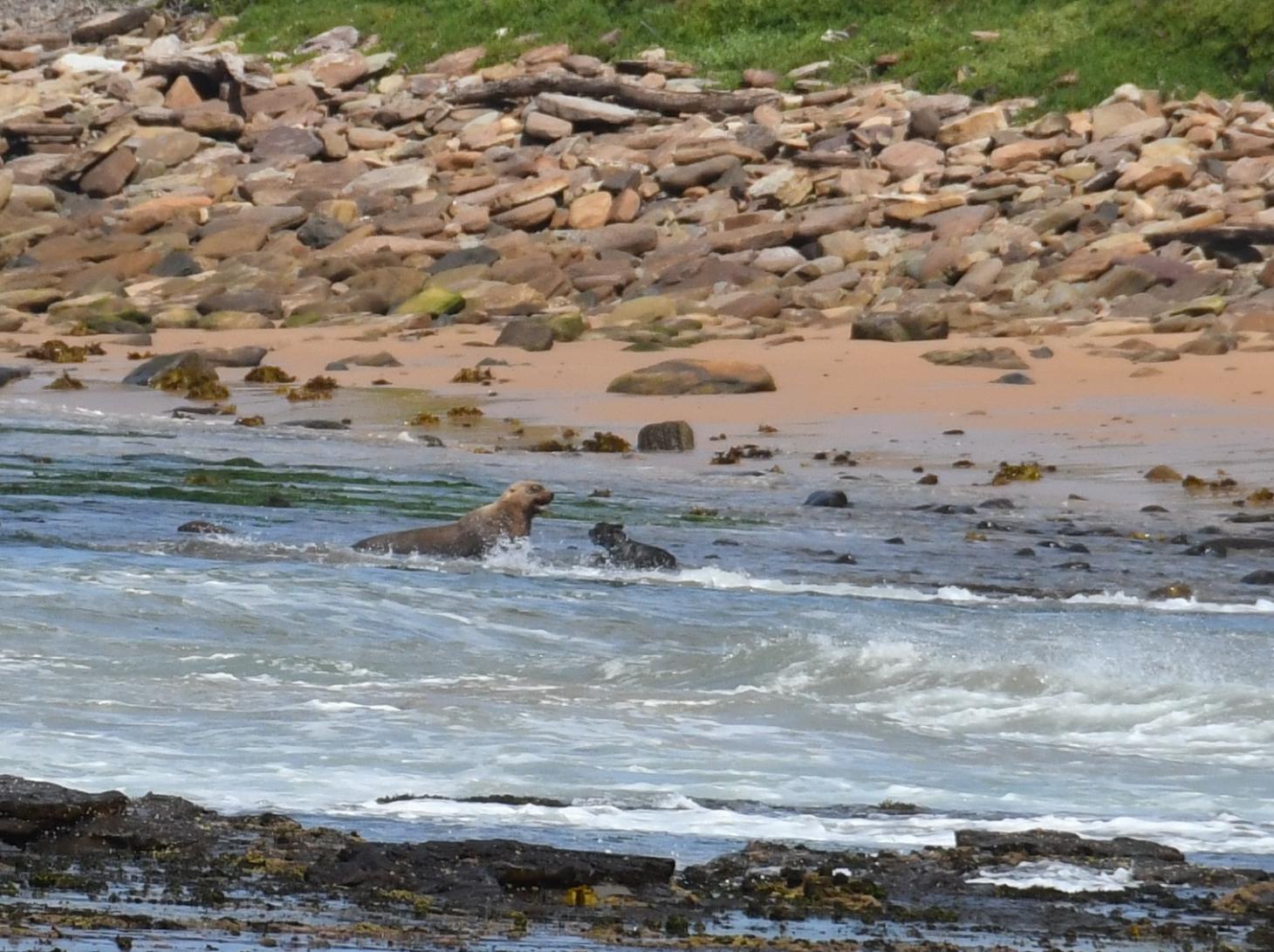 A reader forwarded photos this week of a dog attacking a seal that had come ashore to rest at Long Reef Aquatic Reserve - a NO DOGS area.
The Reader said;

''I witnessed a dog attacking a seal at Long Reef Aquatic Reserve. It is a well known aquatic reserve but this **** had his dog off leash.

The dog circled the poor seal that was resting on the beach. Then the dog nipped the seal. The seal bellowed and the dog kept at it. The owner stayed way back. The dog drove the seal into the water. We thought the seal would be bitten.

We also thought the dog would be killed. The dog did not seem scared at all and kept going at the seal.

The owner had no control over his dog and did not approach the seal or the dog. However once in the deeper water the dog continued chasing. As the dog was in deep water the owner eventually waded in to retrieve it.

Then dragged his dog away.''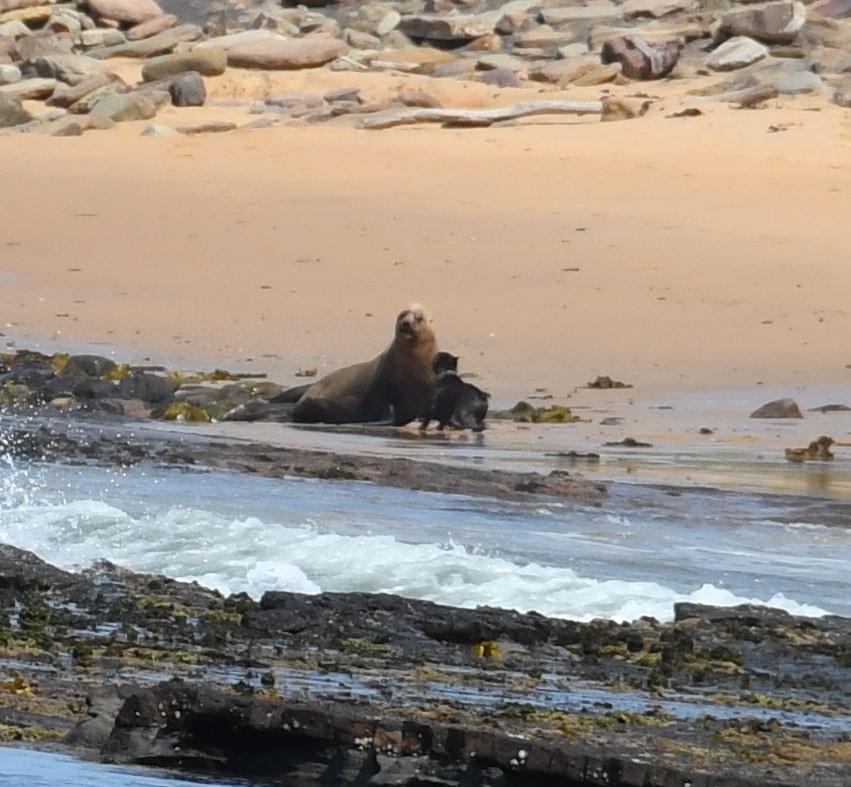 Under NSW State law, you must keep yourself at least 40m away from any seal on shore - this is 80metres if it is a seal pup.

If you do spot a seal that has come ashore to rest please assist ORCCA by letting them know through calling 9415 3333. They can then liaise with Council in ensuring the seal has peace and safety.
Council state they are ''currently investigating a dog attack on a seal at Long Reef Beach earlier this week'' and that if anyone has any information to please call their Rangers on 1300 434 434.
This phone number can be used 24/7 to report dogs where they shouldn't be.
Reaction from the community to the images, first posted on this news services' Facebook page, has been strong condemnation and a widespread 'fed up with these huge sense of entitlement idiots' response. Anger has also been directed at Council for a perceived lack of action around what residents state are dogs off-leash where they shouldn't be; on beaches and in bush reserves, everywhere and all the time, unchallenged.
The images sent in have become part of an almost daily receipt of photos of dogs on beaches or in our bush reserves with those sending them stating when they point out the clearly installed 'no dogs' signage they are verbally abused or threatened with physical violence.
Others state they have even been 'targeted', stalked and harassed on social media platforms by what they call 'dog lobbyists' for objecting to having dogs run at their children or being witnesses to wildlife being chased or mauled. The purpose appears to be to silence any objections through bullying.
One well-known international and local bird photographer recently stated he saw a dog chasing a pied oystercatcher pair at Narrabeen - this bird is one of a pair that had been part of the seascape of that place for years prior to recent times. Pied oystercatchers are listed as endangered in New South Wales with the NSW Department of Planning, Industry and Environment estimating there are fewer than 200 breeding pairs in the state.
A lifelong birder witnessing this also further diminishes our area with the thousands and thousands of birders across our the LGA, Australia and worldwide.
Reports of dogs chasing birds, mauling wildlife, attacking people and even killing other dogs in front of distraught owners are growing. The latest dog attack statistics for the LGA still have this area only second to the Central Coast LGA where there is over twice the number of registered dogs then those registered in this area - their attacks to June 2020 is recorded as 58 - the Northern Beaches LGA was 57.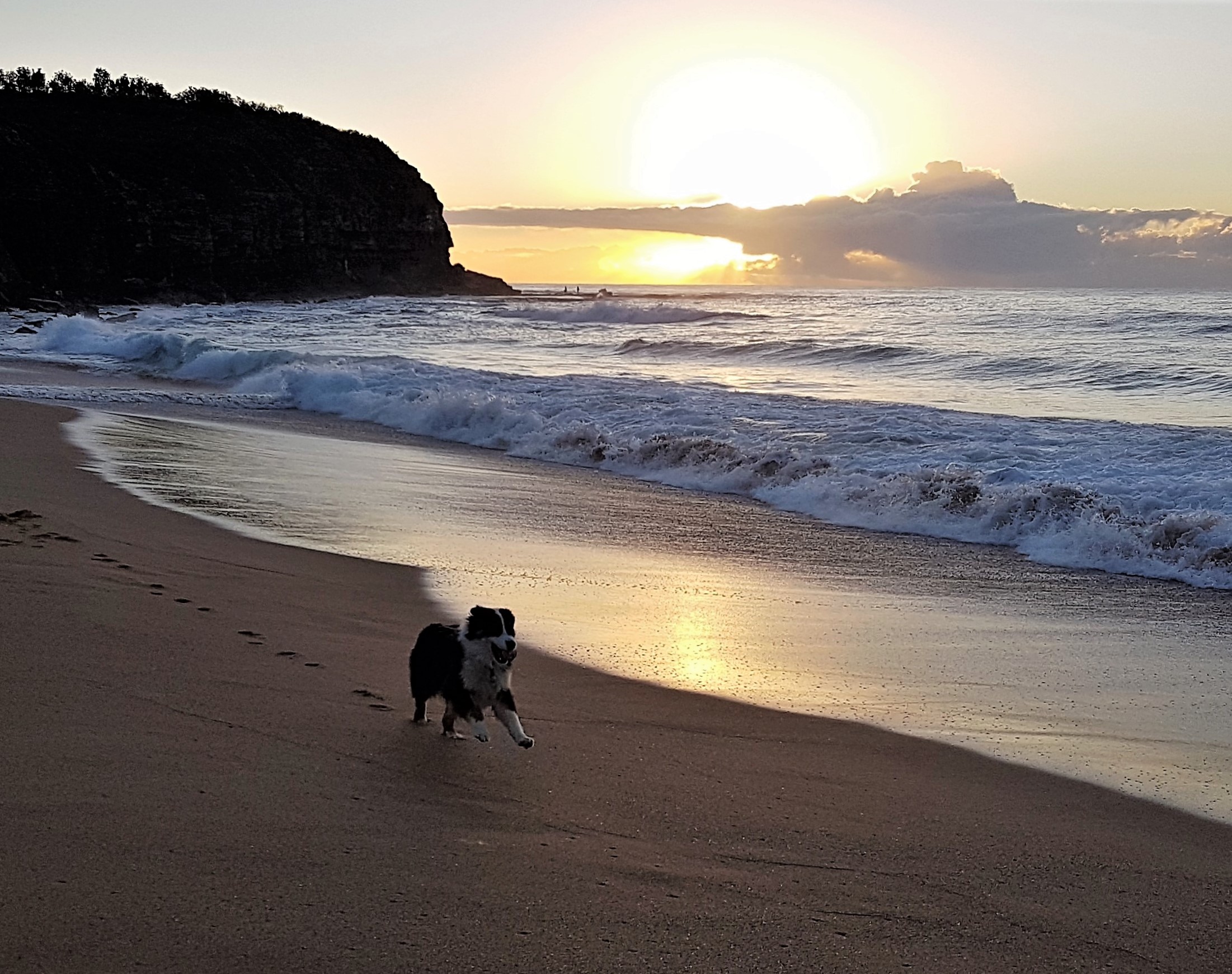 Readers photo - dog on Turimetta beach - this beach was once home to a fairy penguin colony
NSW Government Sat On Pittwater Demerger Proposal For Nearly Two Years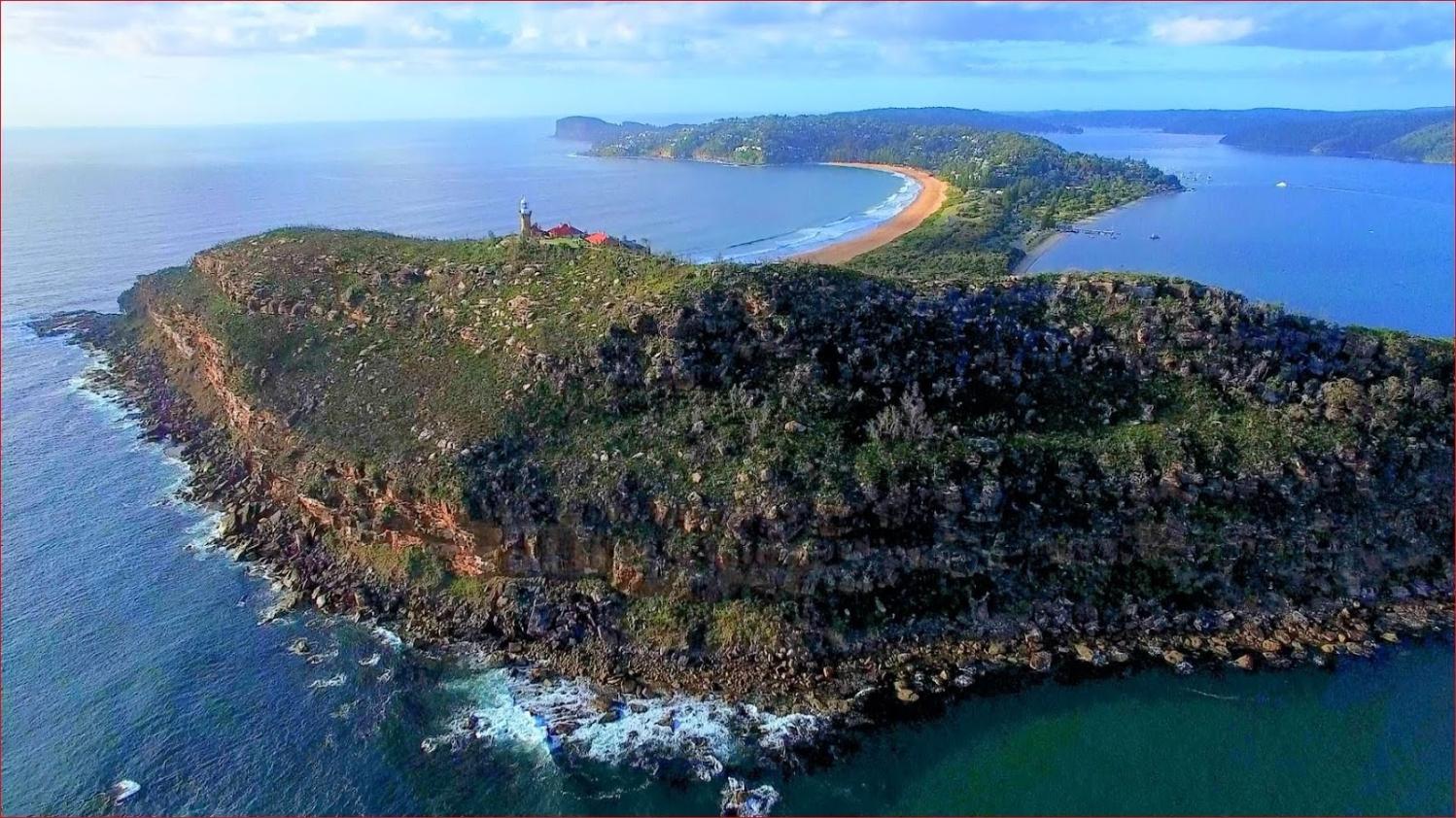 The View south over Pittwater from Barrenjoey Headland - Photo by John Illingsworth
A petition for the demerger of Pittwater Council was rejected earlier this year after the NSW Government sat on it for nearly two years, despite numerous attempts by campaigners to locate it.
The Protect Pittwater Association released a statement on Saturday saying that the group had received no response from the government after submitting its demerger petition with nearly 3,500 signatures to then Local Government Minister Gabrielle Upton in May 2018.
The original petition – legally a proposal under the NSW Local Government Act - did not need to be presented to Parliament but should have been passed on to the Office of Local Government for consideration, the campaigners said.
However, despite numerous phone calls and emails asking for an urgent response, the group did not receive a written answer until January this year and the proposal was knocked back by the NSW Office of Local Government.
"Given that our proposal was composed with the help of two barristers, Protect Pittwater will now take advice to consider our next course of action," the group said in a statement on Saturday.
"It is hard to know whether the extended delay in locating and processing our proposal was due to incompetence or a deliberate attempt to delay the demerger – adding to the abuse of democracy that the amalgamations embodied.
"Revelations over the past week of widespread crises in amalgamated councils have simply reinvigorated our campaign for the return of Pittwater."
The impression that the proposal was lost was reinforced more than a year after its submission, in the response to a question on notice at a Budget Estimates hearing in the NSW Parliament on September 26, 2019, when the government said that:
"OLG (the Office of Local Government) has no record of having received a de-amalgamation petition or supporting signatures from any part of the Northern Beaches local government area".
But early this year, after Protect Pittwater publicised the disappearance of the proposal, repeated attempts for a meeting with Pittwater MP Rob Stokes concerning its whereabouts, and a further letter to Ms Hancock on January 10 this year, Protect Pittwater received a response from her, that:
"I can confirm that the matter is currently being reviewed by our office and we will respond to you at our earliest convenience."
Soon after, on February 21, the Office of Local Government finally wrote to the group saying that:
"… the proposal … does not meet the legal requirement of being certain, nor is it supported by an appropriate minimum number of electors as required by the Act".
Protect Pittwater believes the NSW government has shown contempt for Pittwater residents by hindering the passage of this document, while other demerger groups had their proposals more promptly processed.
Ms Hancock referred de-amalgamation proposals for the Snowy Valleys Council and Cootamundra-Gundagai Regional Council to the Local Government Boundaries Commission in February this year.
Surf Boats Season Kicks Off At Newport November 14; A Whole Range Of Local Sydney Northern Beaches Branch Carnivals Set To Roll Out Over The 2020-2021 Season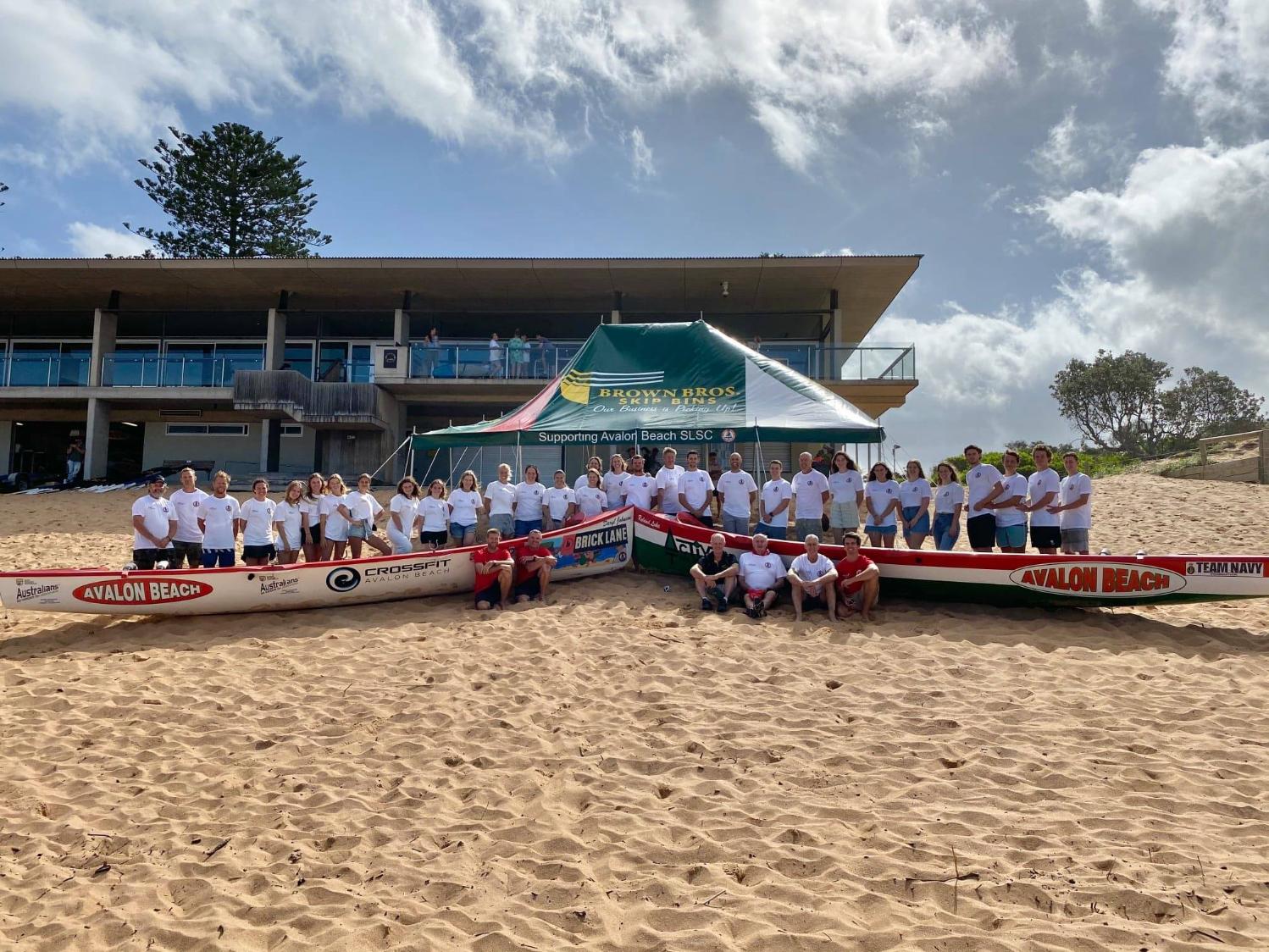 Avalon Beach SLSC's Boat Division - with crews from U19's up to Masters for the 2020-2021 Season
The 2020-2021 Surf Life Saving Sydney Northern Beaches Branch Surf Sports Season kicked off in winter like conditions at Dee Why Beach with the Bennett Board Classic for juniors on Sunday October 25th 2020. Branch had over 300 youngsters take part in very cool conditions, but all were happy to get a chance to take part in the season opener.

These local carnivals have been a great way to bring together several generations on the sand for well over 110 years and continue to be a way to make new friends, strengthen the bonds between beaches in the community, test out your surf life saving skills alongside your peers and why when everyone heads off to the States or Aussies each year it is 'Team Sydney Northern Beaches' - the name for our local Branch - as much as striving to do well for whichever local club volunteers are representatives of.
Saturday October 1st was Round 1 of the new Bennett Boards Fast Fives Series at Newport Beach. For under 14's through to opens Branch had 200 competitors signed up for their biggest ever Fast Fives event, forcing them to open up two water areas – a good problem to have. All Competitors will be entered into the series draw for a chance to win their choice of either a Bennett Boards 10' 6 Racing Board or two Bennett Ski Paddles, which will be drawn at Round 4 of the series at Palm Beach on December 19th. Round 2 takes place at North Curl Curl next Saturday, November 14th, Round 3 at Dee Why on November 28th.
The Paul Hammond Junior Beach carnival hosted by Queenscliff runs this Sunday, November 8th. Being the first beach carnival of the season for our Nippers, it is always a great event, with plenty of great competition from not only local clubs but from outside the branch. The Carnival is one of eight local clubs hosted carnival for youngsters prior to the Branch Championships slated for the end of January 2021 and the State championships which will commence on February 20th 2021.
Entries are also open now for the Freshwater Masters, also to be held next weekend, November 14th, and one of four great carnivals being hosted by local clubs over the Season; the Adrian Curlewis Twilight Masters on January 8th 2021, named for the 'Father of Surf Life Saving'; and a founding member of the Palm Beach SLSC, and with the loss of son Ian Curlewis just a few months back a special one this Summer, the brilliant 'East Coast Masters' Carnival hosted by Collaroy SLSC, while the popular 'Branch of Origin' hosted by Warriewood SLSC on March 21st 2021 will set all Masters up nicely for the Aussies, should they go or get to go to the Sunshine Coast in Queensland from April 16-24, 2021.
Round 1 of the Surf Boat Premiership at Newport will also run next weekend, Saturday November 14th 2020, and is one of three local carnivals that will be hosted by local clubs prior to Christmas. The Second round of the Premiership is hosted by Freshwater SLSC on Saturday November 28th 2020 while the Third round of the Premiership is hosted by Bilgola SLSC on Saturday December 5th 2020.
This kicks off a great Surf Boat program of events hosted locally in the 2020-2021 Season which includes Young Guns hosted by Collaroy SLSC on Sunday January 10th, the State Selection rounds, hosted by Queenscliff on January 16th and 17th and then North Steyne on January 23rd and 24th, Round 1 of Ocean Thunder on January 9th at Dee Why, the Branch Boat Championships, Battle of the Boats at Pacific Palms in February as well as the State Championships and then the Australian Championships.
Gigantic Day Of Surfing For The Volkswagen Tradies Surfmasters 2020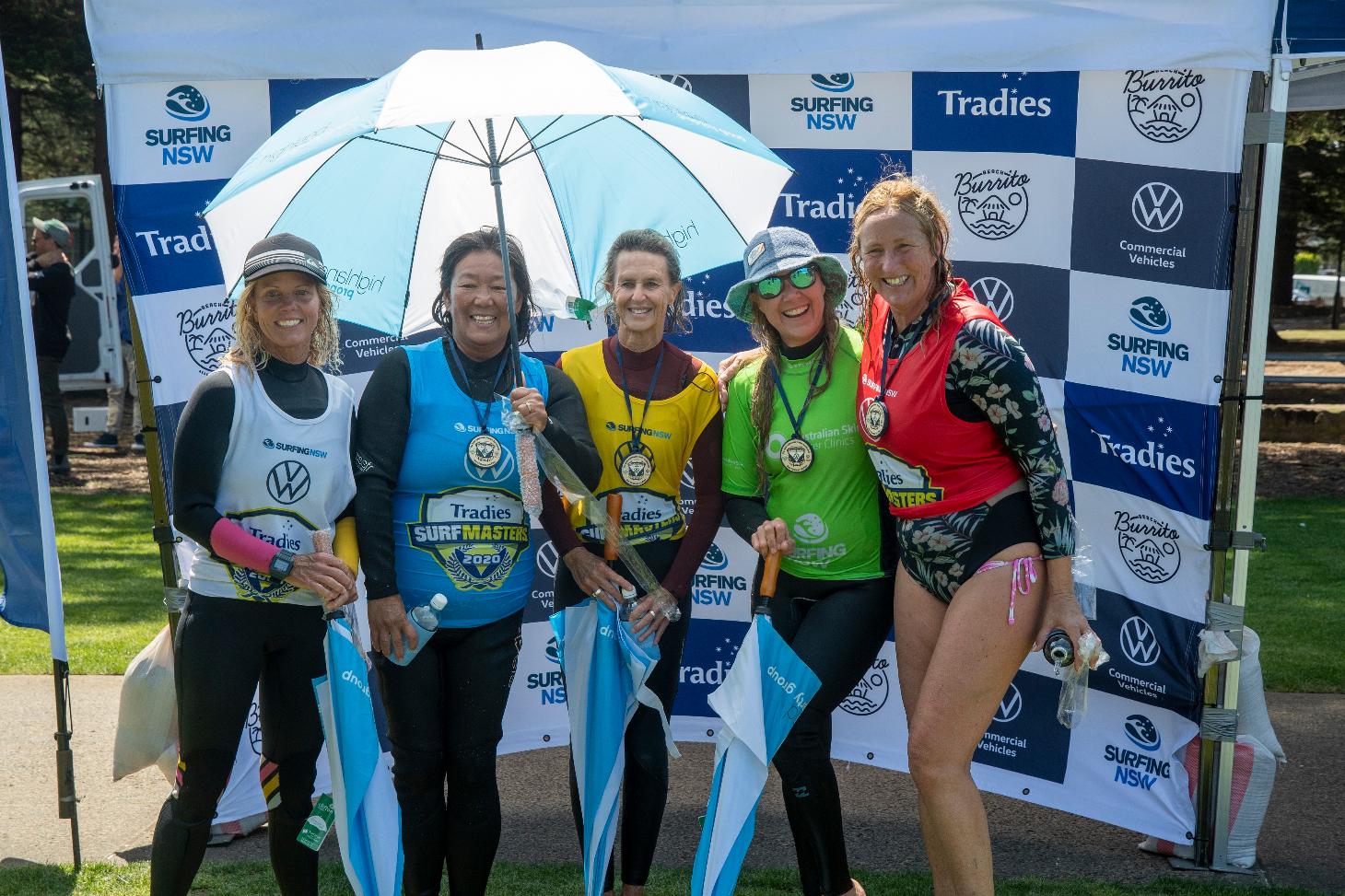 Women's Presentation - photo by Jaxon Brown/Surfing NSW
Cronulla Beach saw an action-packed day of surf and lifestyle action with the Volkswagen Tradies Surfmasters, Volkswagen Kombi Rally and Battle of the Shire pres. by FCS all wrapping up following a day of unpredictable weather and surf at Cronulla.

Local competitors Hayden Blair, Nichola Turner and Glenn Pringle all flew the flag for the Cronulla locals taking wins in their respective divisions. All three surfers showed their competence in the shifty beachbreak conditions, punching a handful of giant snaps and carves to claim respective victories.
Surfers from our area also excelled.
Galahs in our yard: looking for nesting sites - photographed this week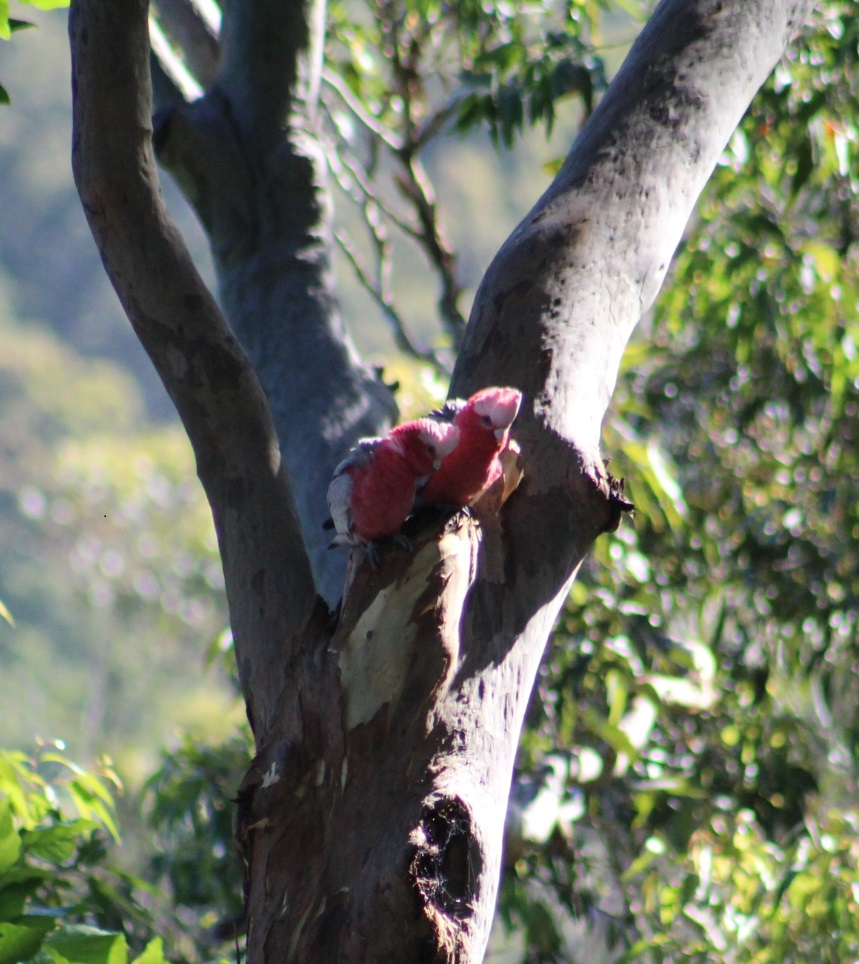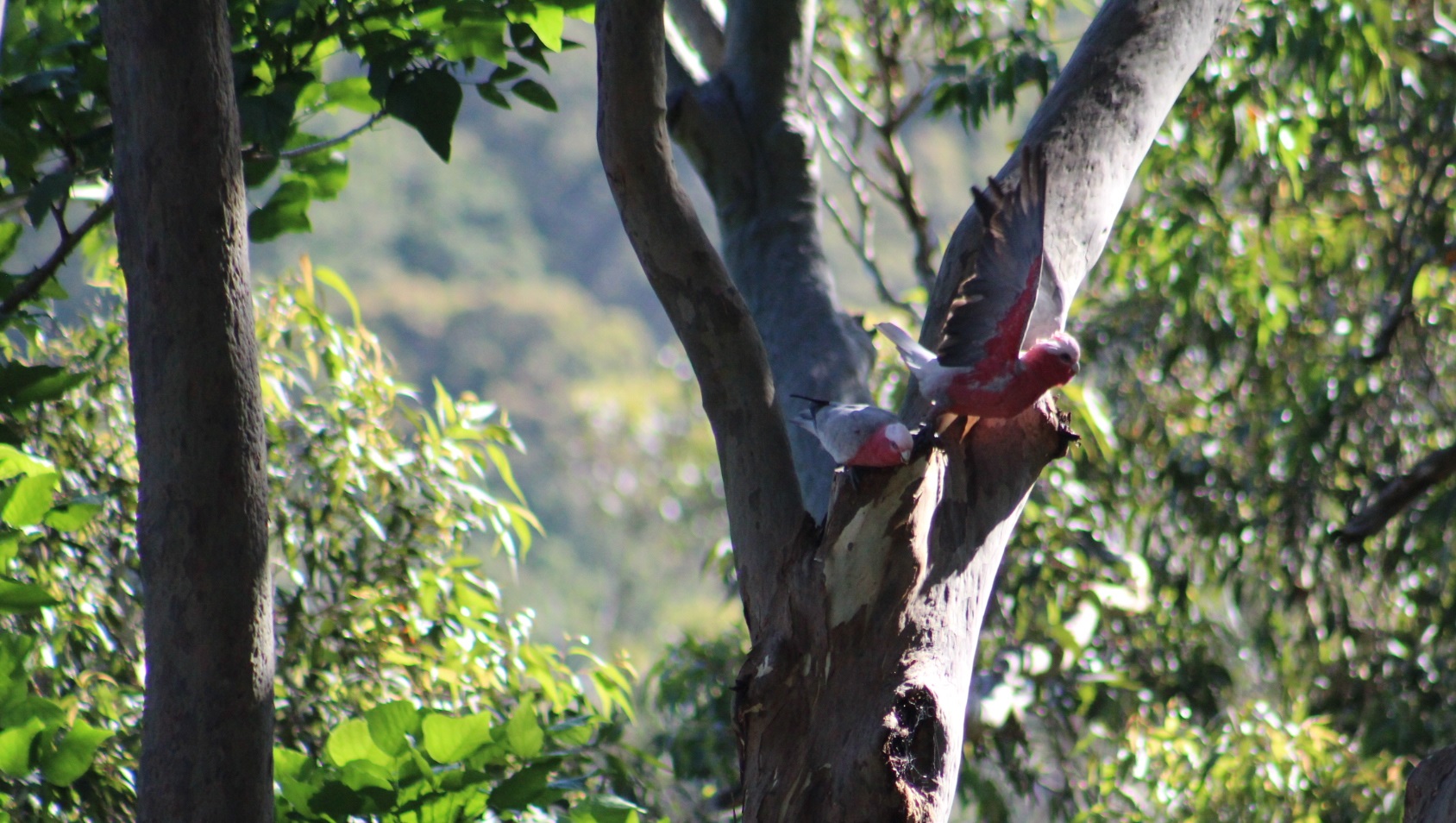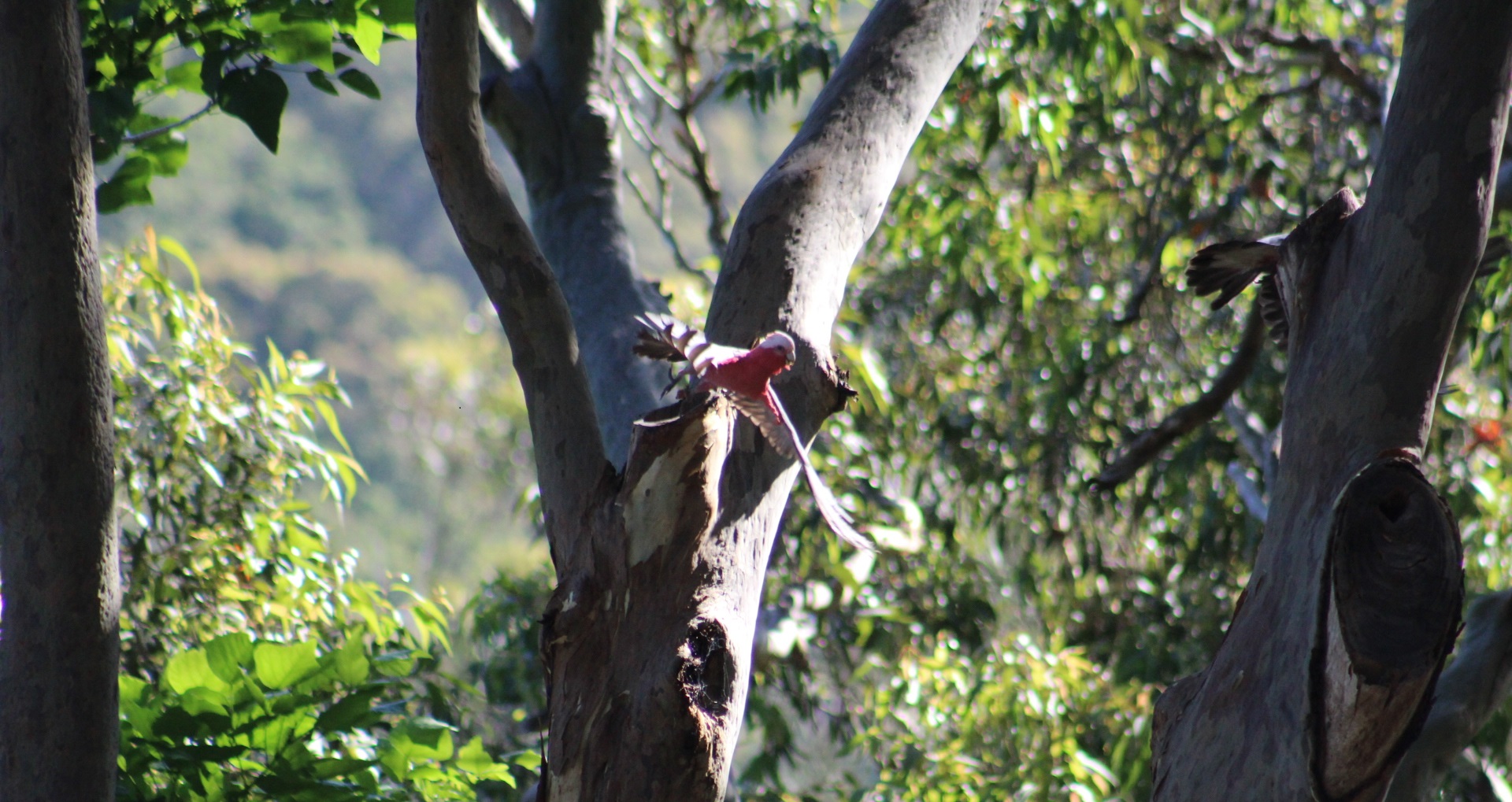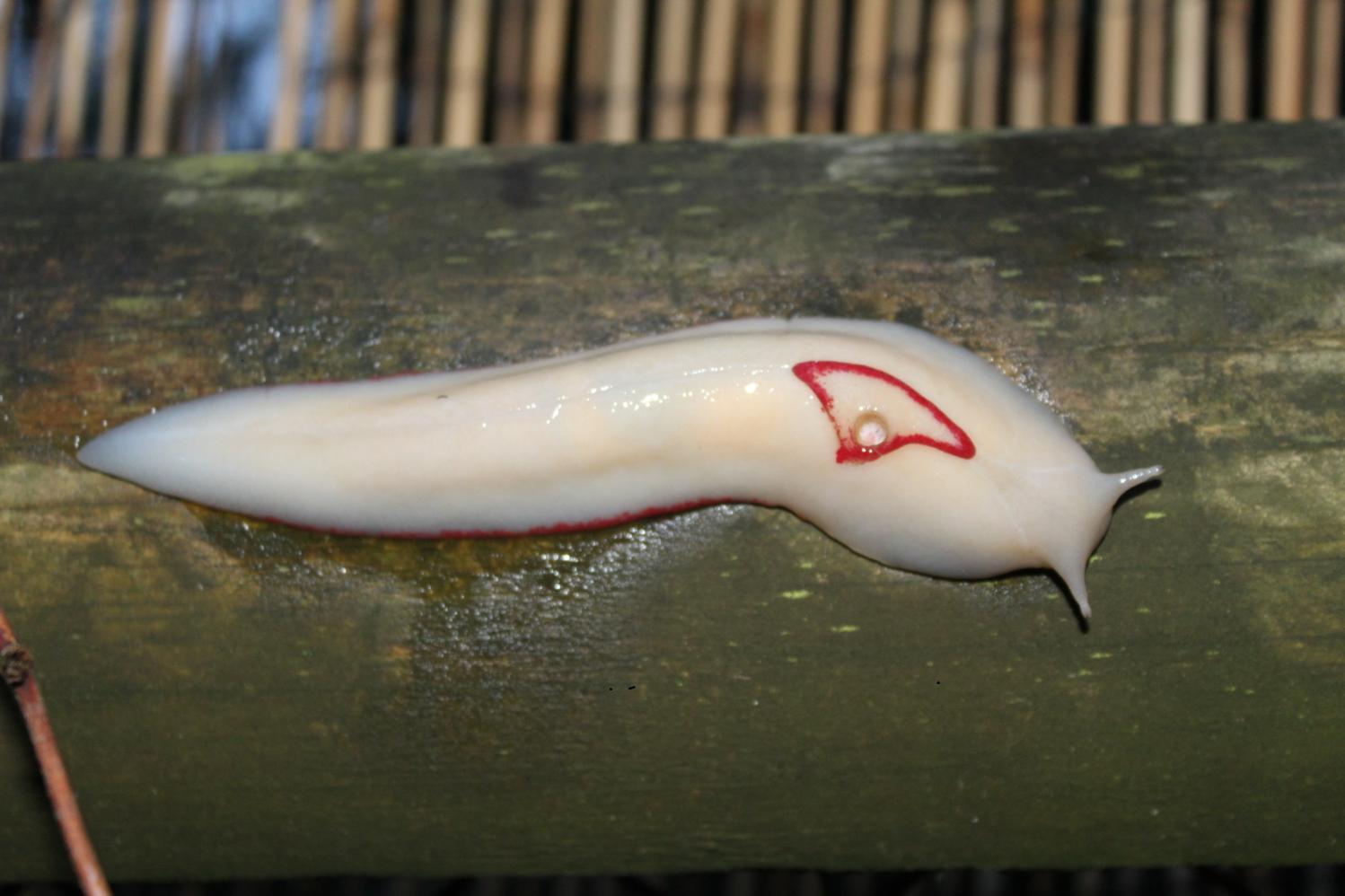 This slug (Triboniophorus graeffei) feeds on microscopic algae on smooth bark eucalypts, and algae on other smooth surfaces, leaving a narrow wiggly track. The Red Triangle Slug is Australia's largest native land slug. The distinctive red triangle on its back contains the breathing pore. This one was photographed in the Pittwater Online backyard this week amid all the rain we've had.
More at: australianmuseum.net.au/learn/animals/molluscs/red-triangle-slug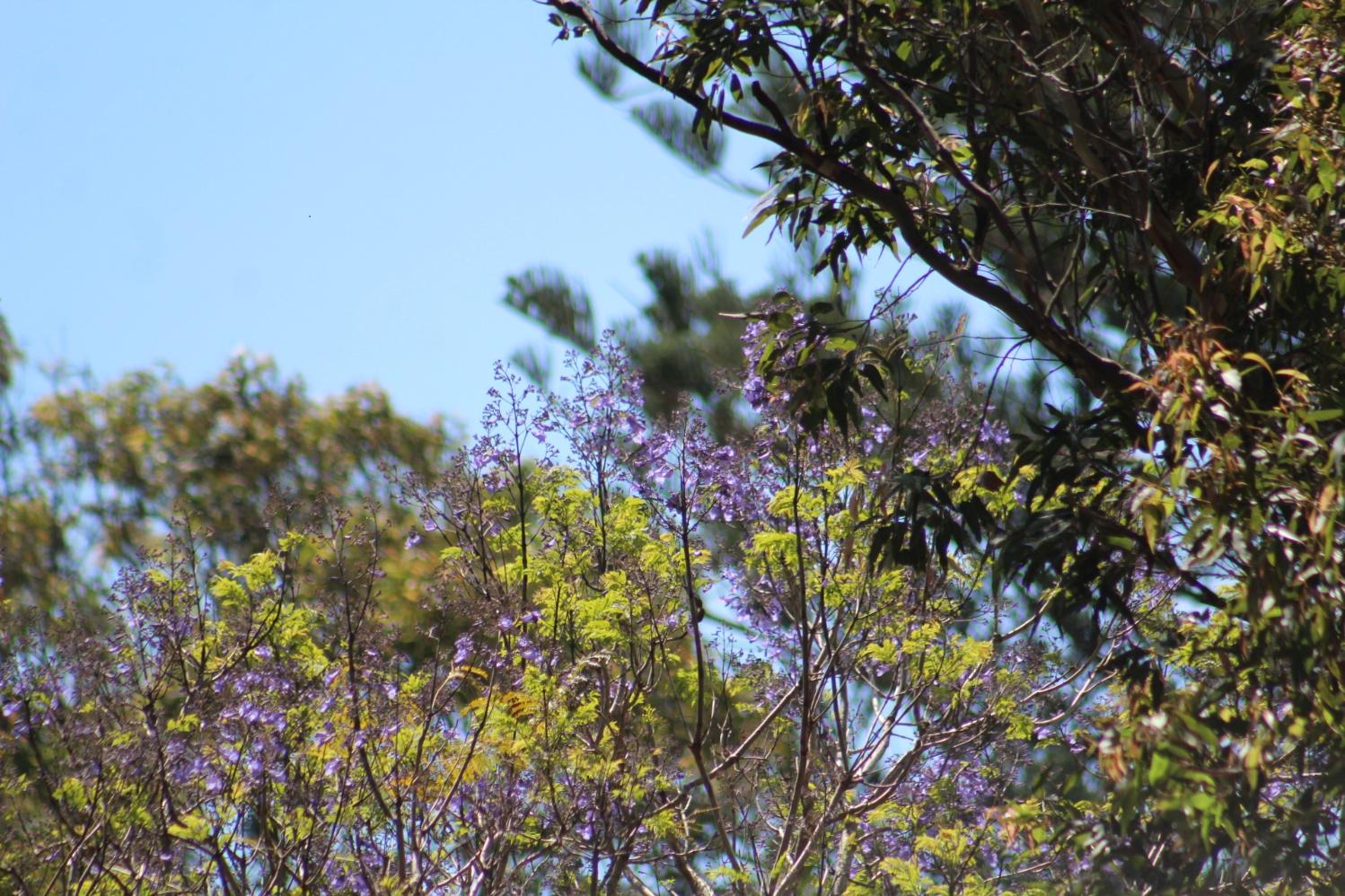 Those lilac flushes of Jacaranda are appearing across Pittwater - although not a native tree, these bright spots certainly gladden the eye and spirit.
Past Features Archives (pre 2014)
Pittwater Online News was selected for preservation by the State Library of New South Wales and National Library of Australia. This title is scheduled to be re-archived regularly.
Archived Issues (2014 on) may be accessed here: pandora.nla.gov.au/tep/143700